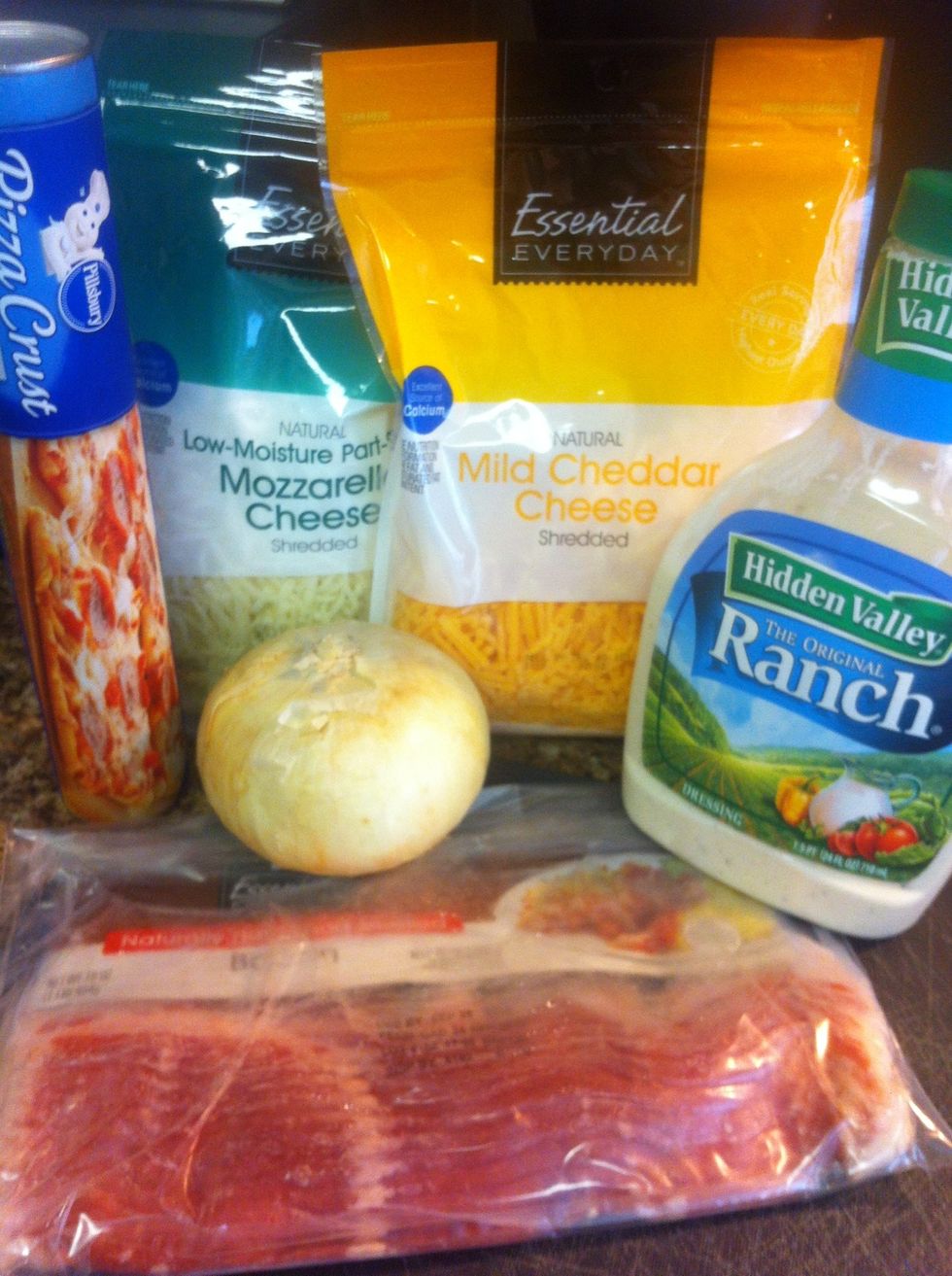 All of the ingredients needed (minus chicken)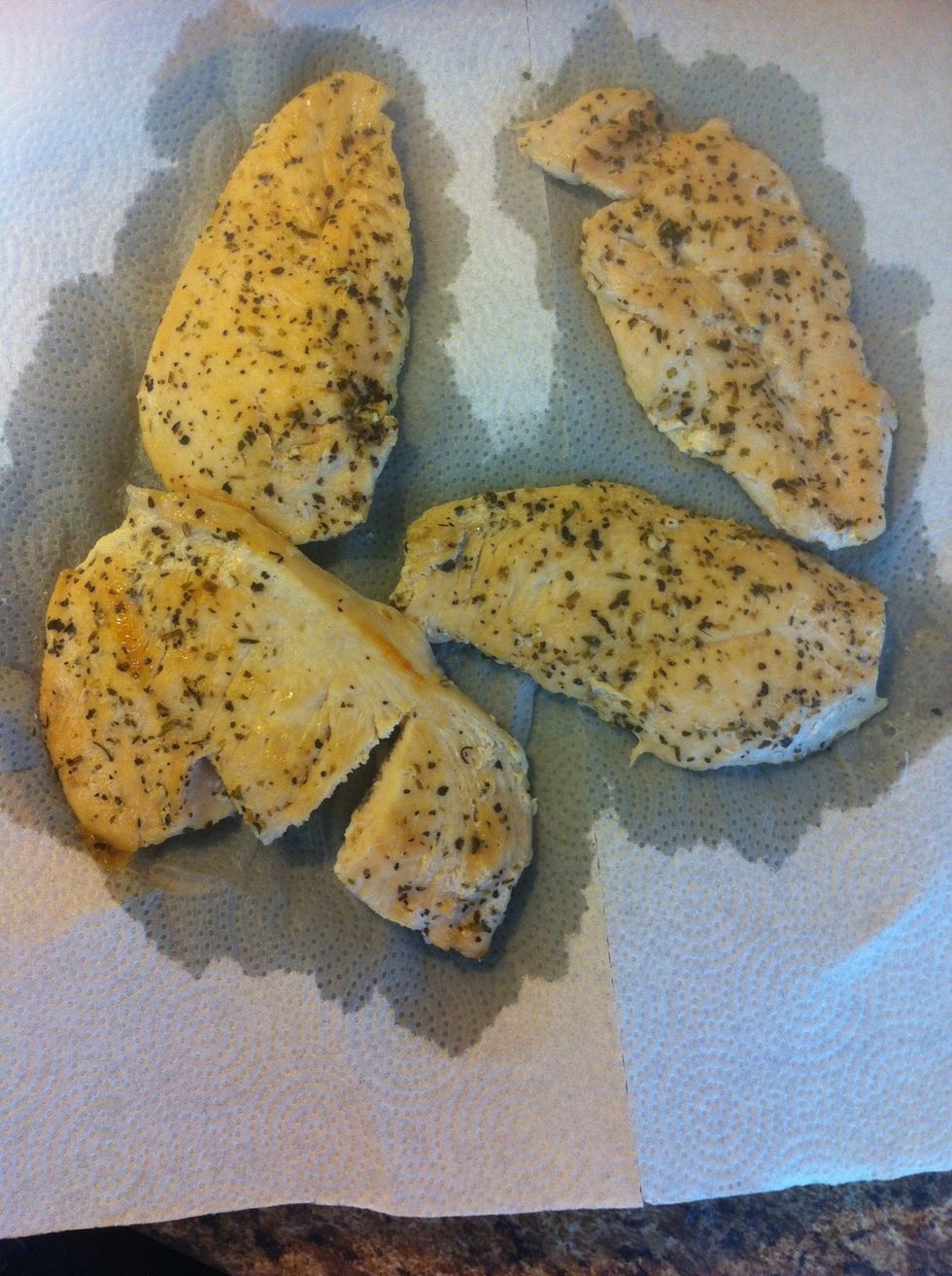 Fully cook the chicken breasts. I used a little olive oil and seasoned with salt, pepper, garlic powder and Italian seasoning. I also cook the bacon in a seperate pan at the same time as the chicken.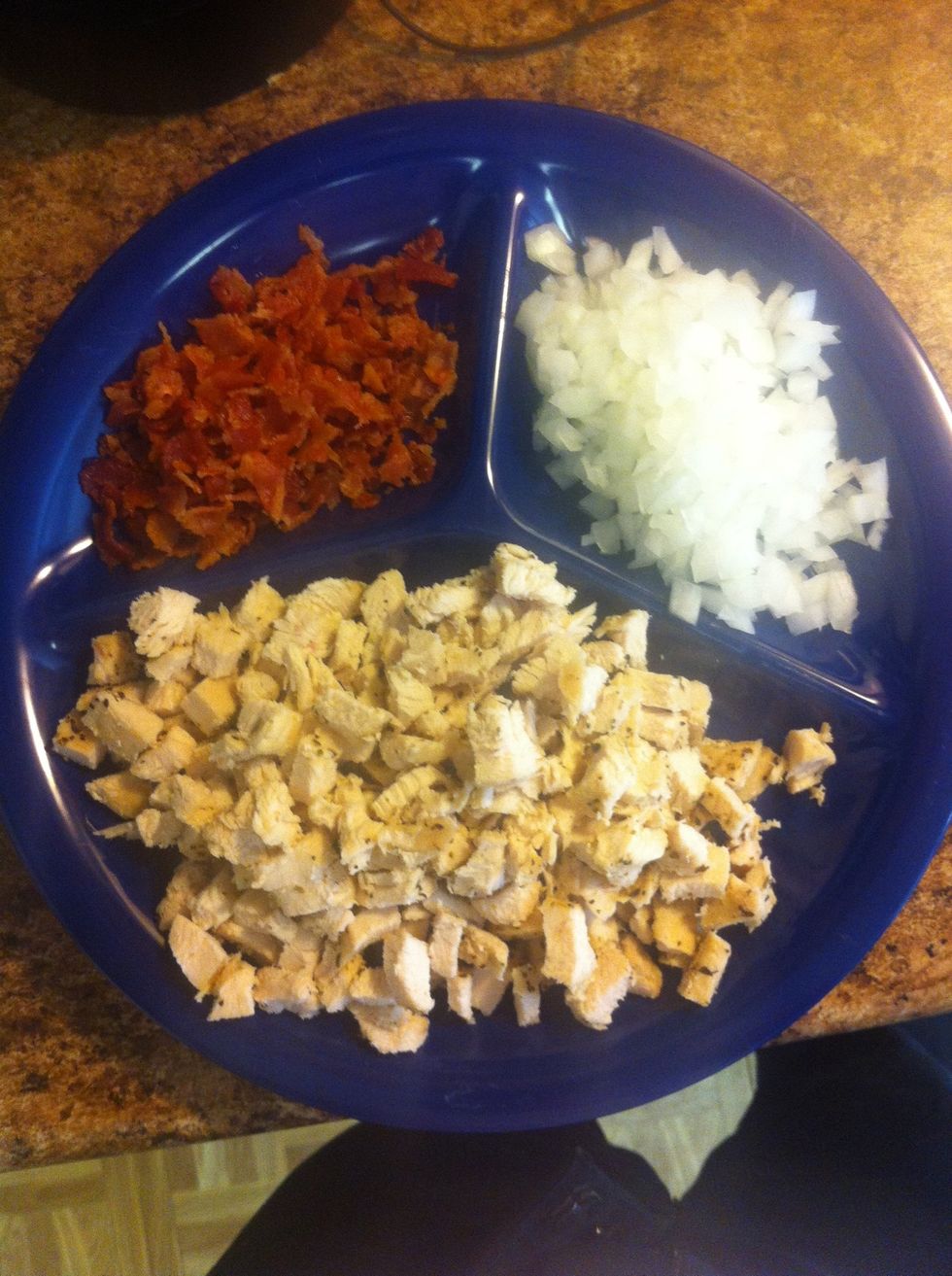 Let the chicken and bacon cool and cut into small pieces. Chop onion and set it all to the side.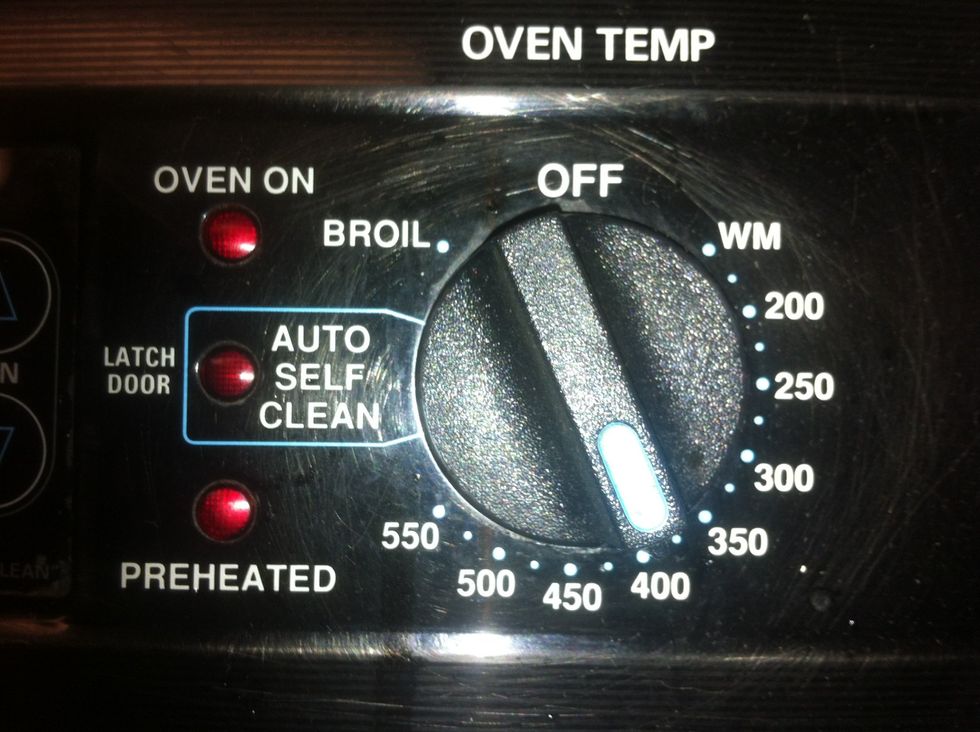 Preheat oven to 400 degrees Fahrenheit
Grease a 15 x 10 or larger dark baking sheet.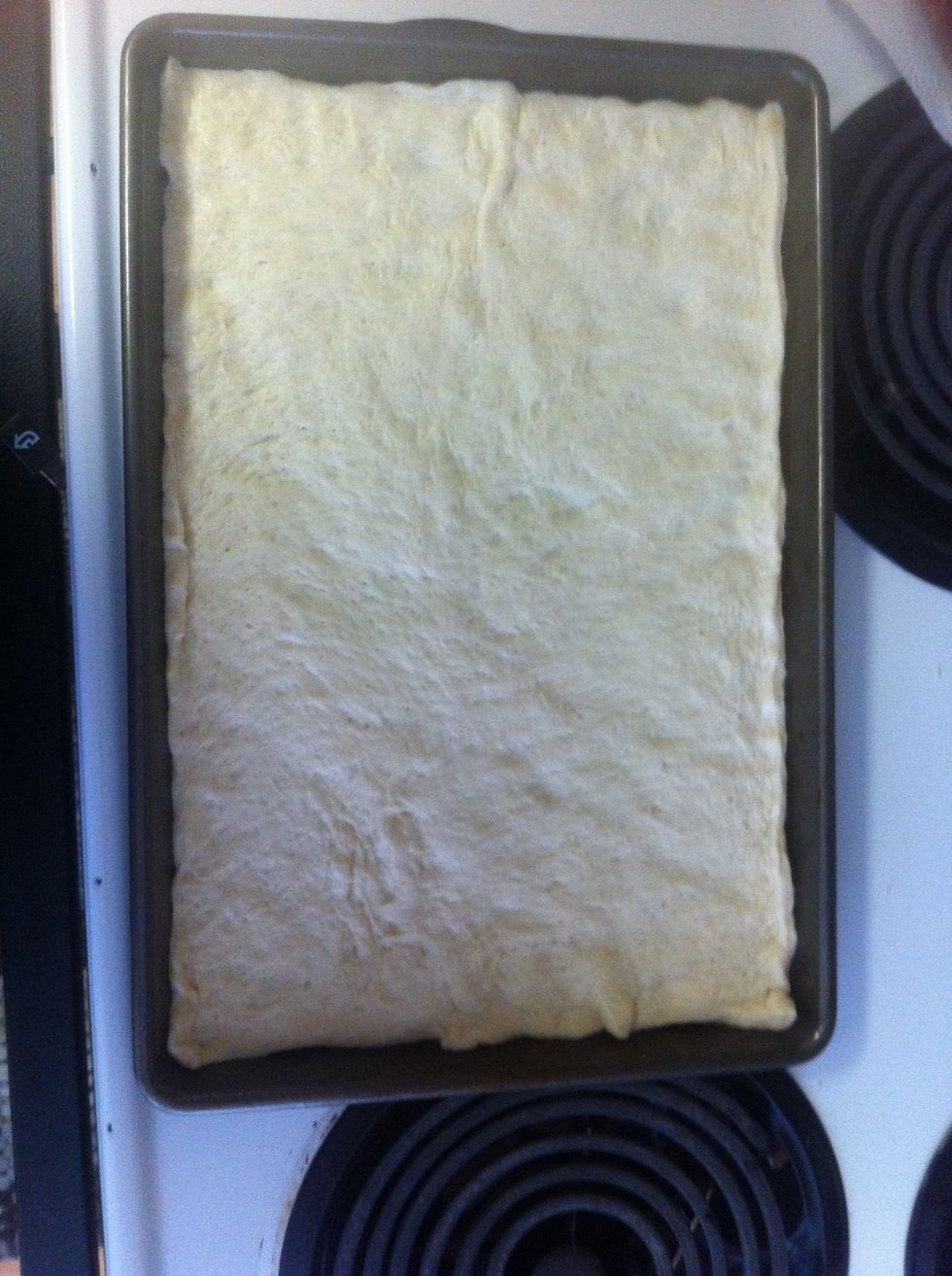 Open pizza crust and form to the baking sheet
Spread the ranch dressing on the dough (i like crust so I leave a little extra dough on the edges)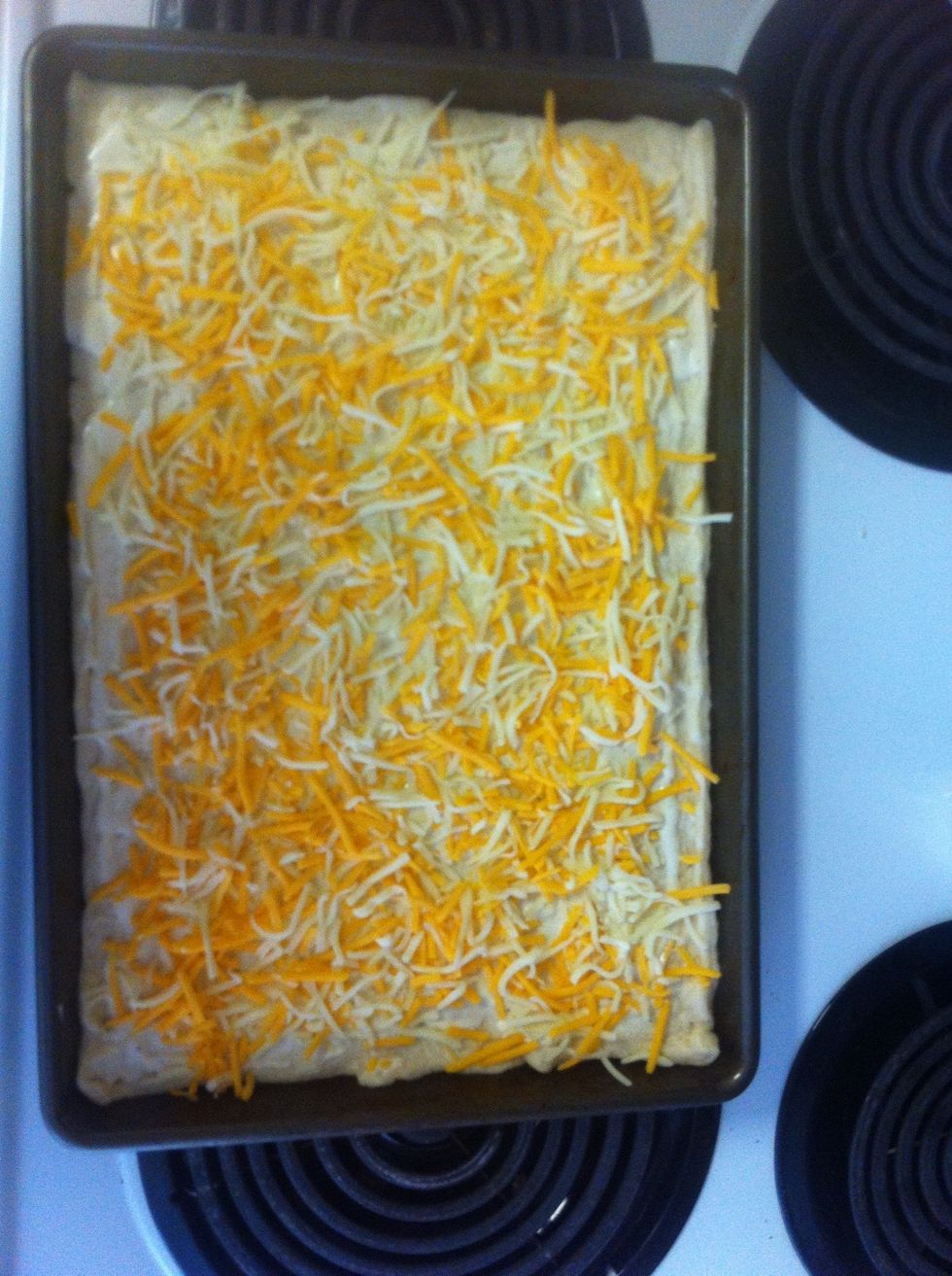 Add cheese on top (I combine the cheeses in a separate bowl first so it melts together evenly)
Add the remaining ingredients however you like (I do chicken then onions then bacon) * I only eat turkey bacon but my girlfriend likes regular bacon so I do half turkey bacon and half regular bacon*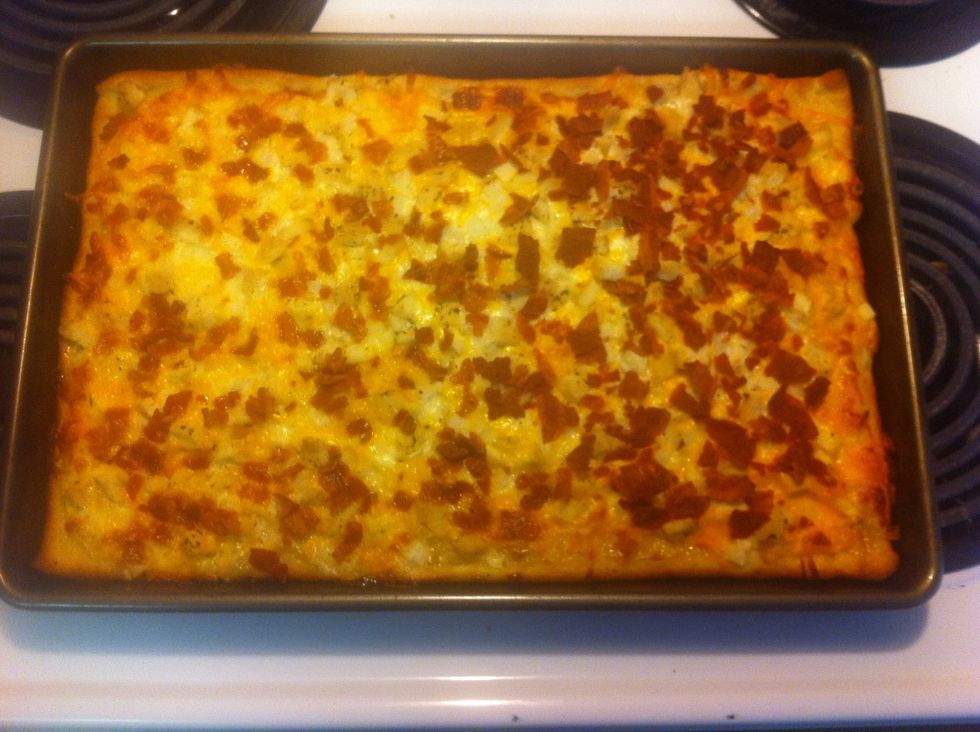 In the oven for 13-16 minutes (start checking around 10 minutes because ovens vary). I cook mine for 15 minutes.
Slice as you'd like and enjoy!!! (great to cut up small and serve as a finger food for parties)
4.0 Chicken breasts
1/2c Mozzarella cheese
1/2c Cheddar cheese
1/4c Chopped onions
1/2c Ranch dressing
6.0 Crisply cooked bacon slices
1.0 Can (11oz) pillsbury thin pizza crust