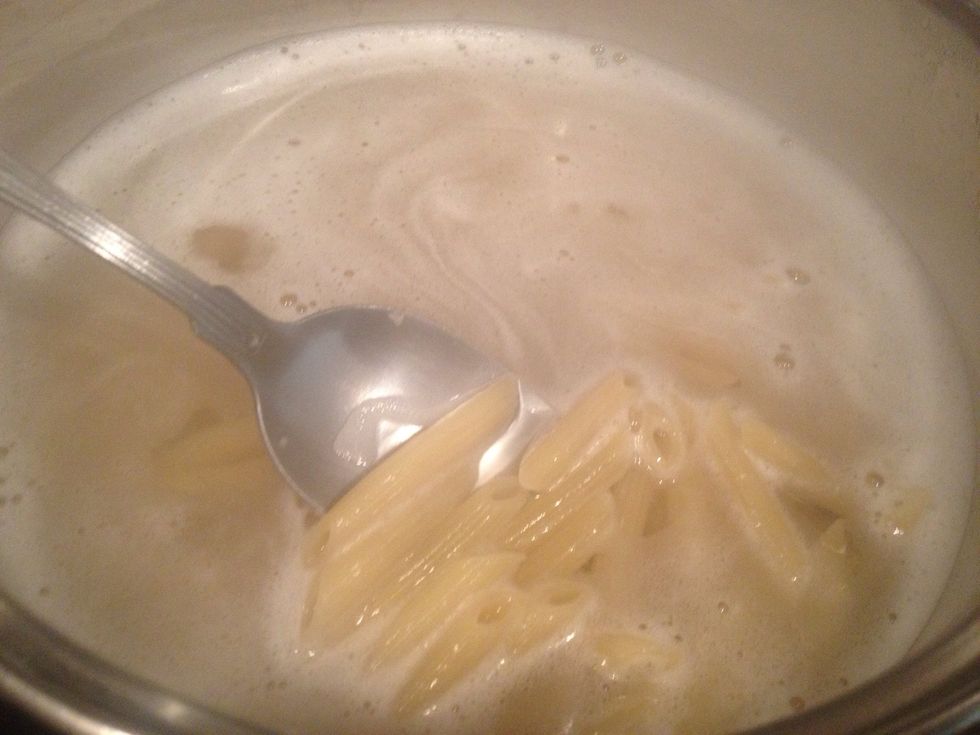 Boil the pasta. Drain the pasta after it is fully cooked.
Cook the italian sausage and the bacon. Cut them into little pieces. They will be added later!
Cook the chicken, preferably in a small oven.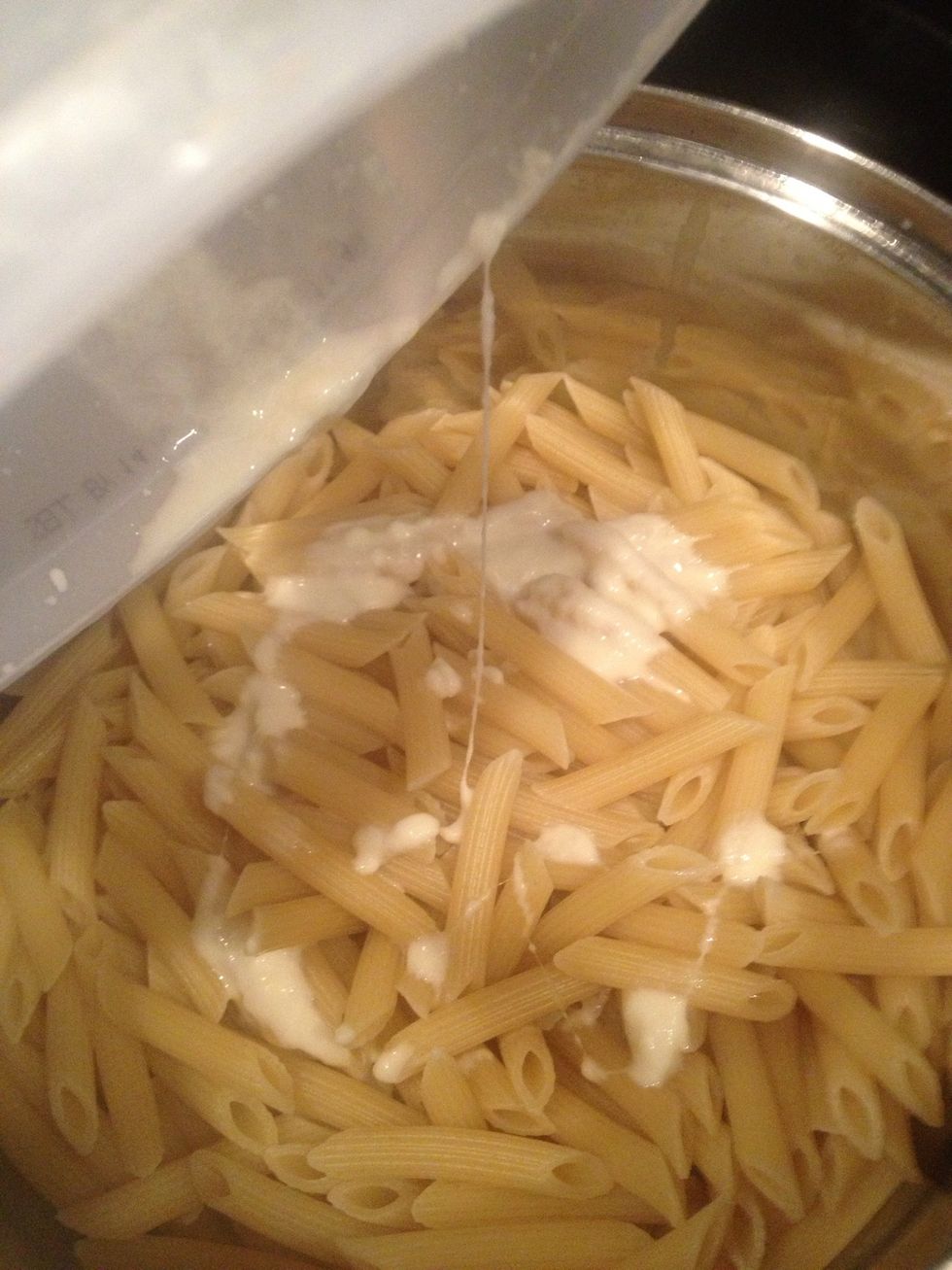 Melt the fetta cheese and mix with the pasta.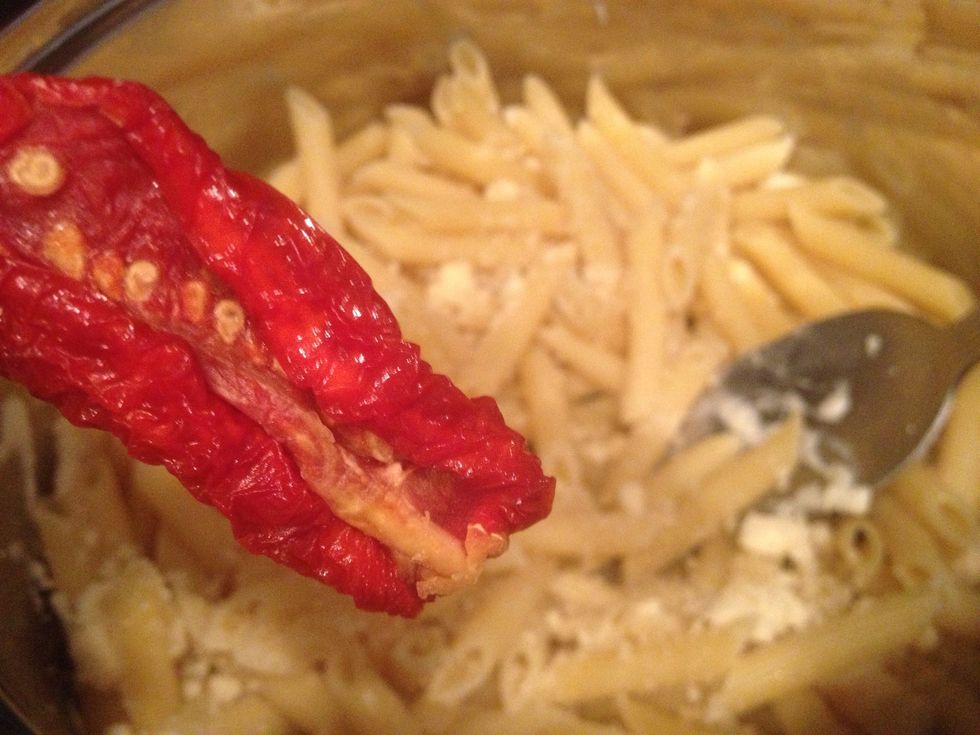 Add the parmesan cheese. Chop the sun dried tomatoes and add them to the pasta.
Add the tomato-garlic sauce and mix.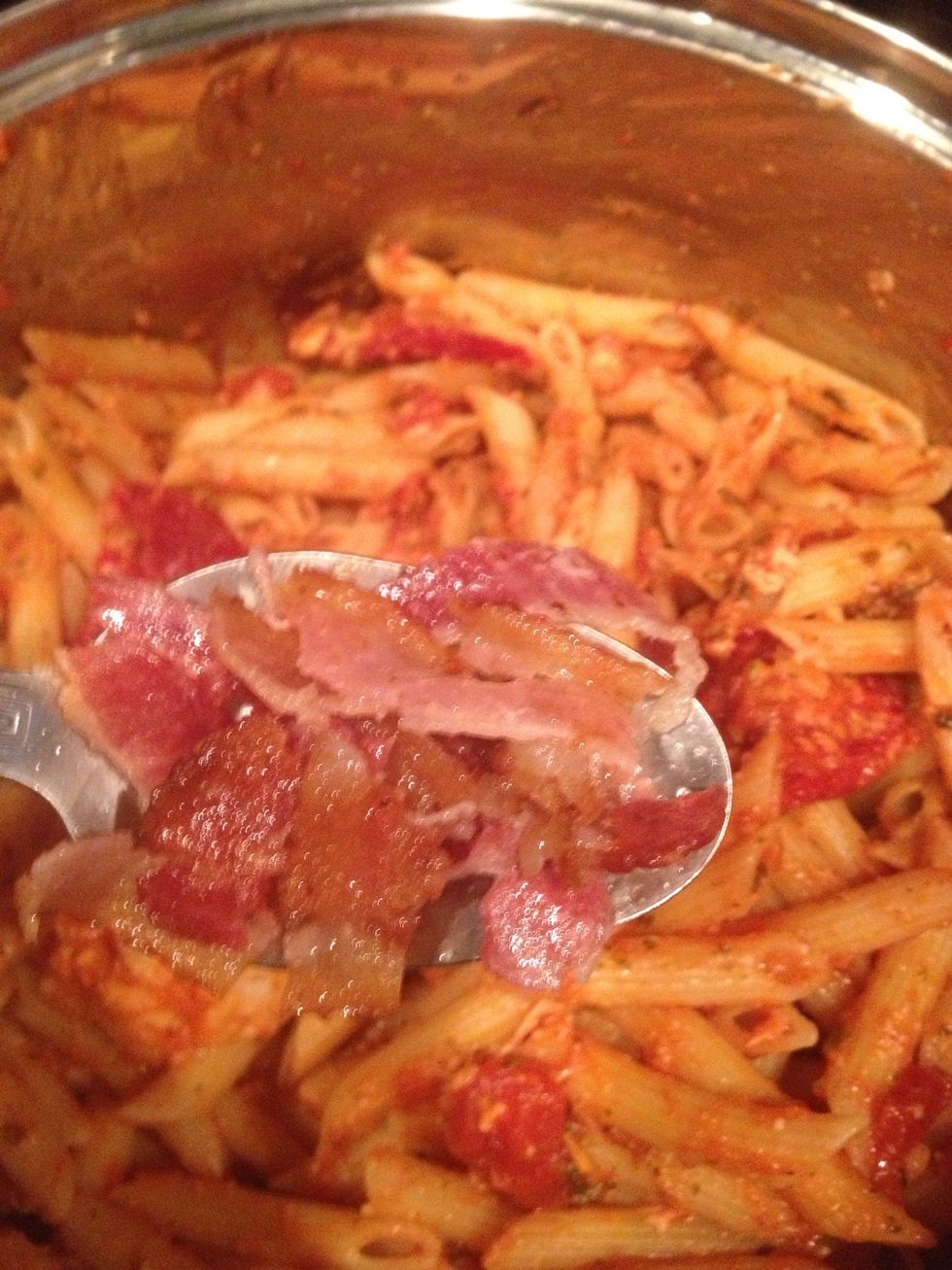 Add the bacon drippings. Also, add the bacon and sausage to the pasta.
Serve the pasta and the chicken.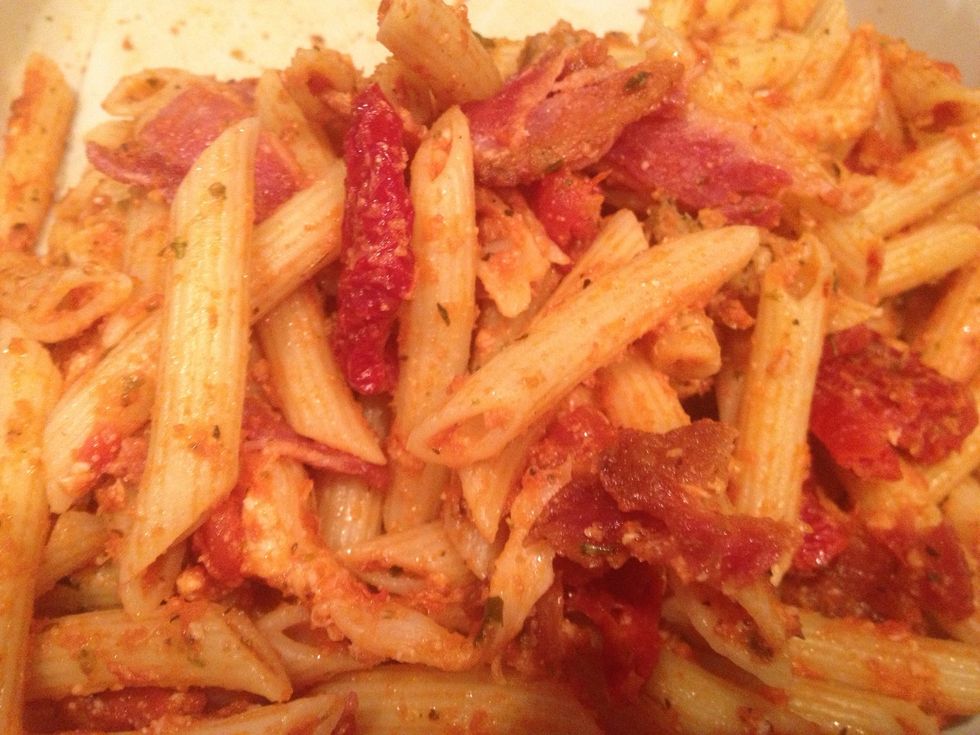 Enjoy!
1 package of penne pasta
1 1/2 cups of tomato-garlic sauce
2 tablespoons of feta cheese
2 tablespoons of parmesan cheese
Chicken breast(s)
4-6 strips of bacon
3 sun dried tomatos
1 link of mild italian sausage