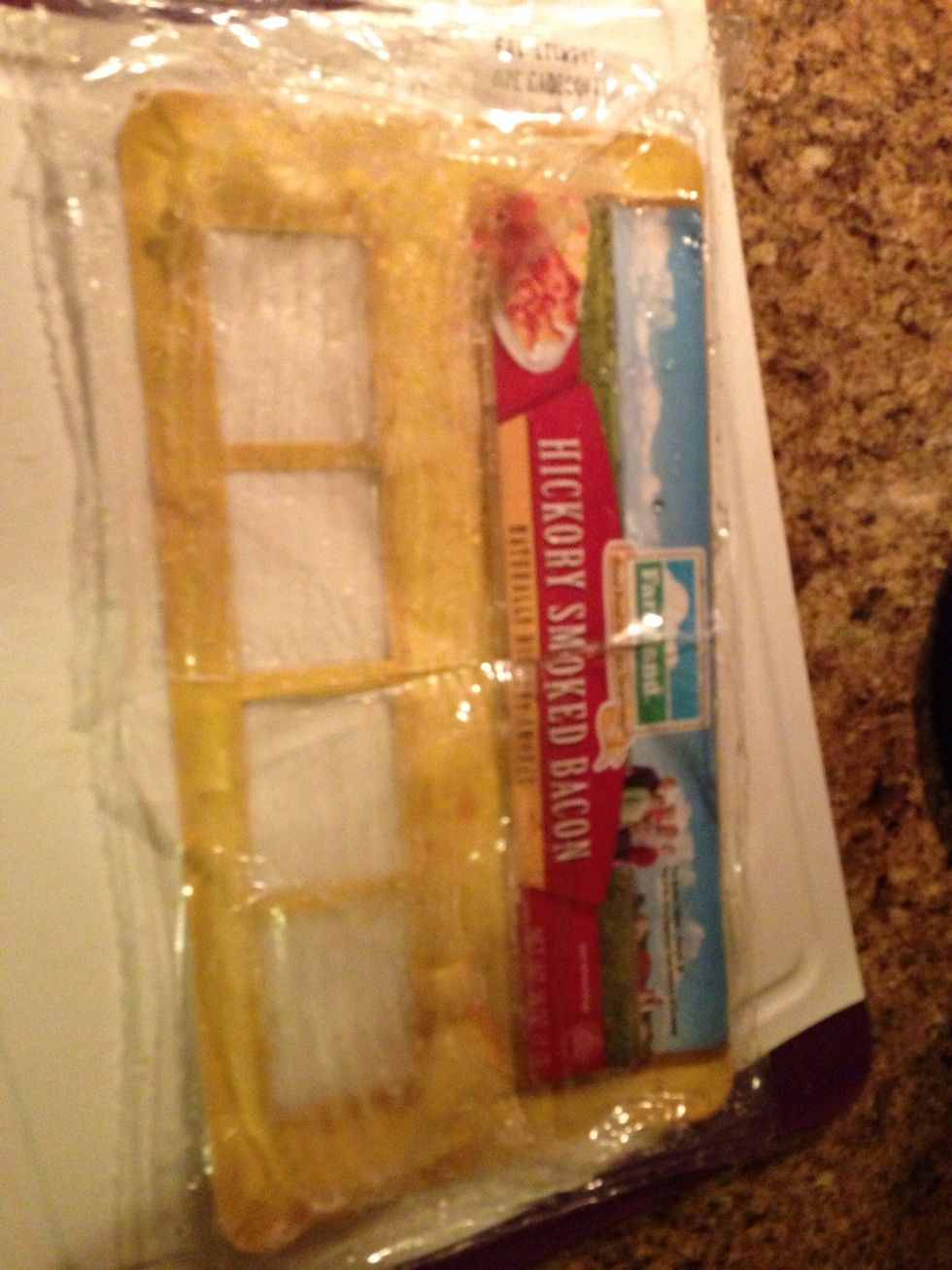 This is the bacon I used. I cut the package in half and stored one of the halves in a ziplock bag.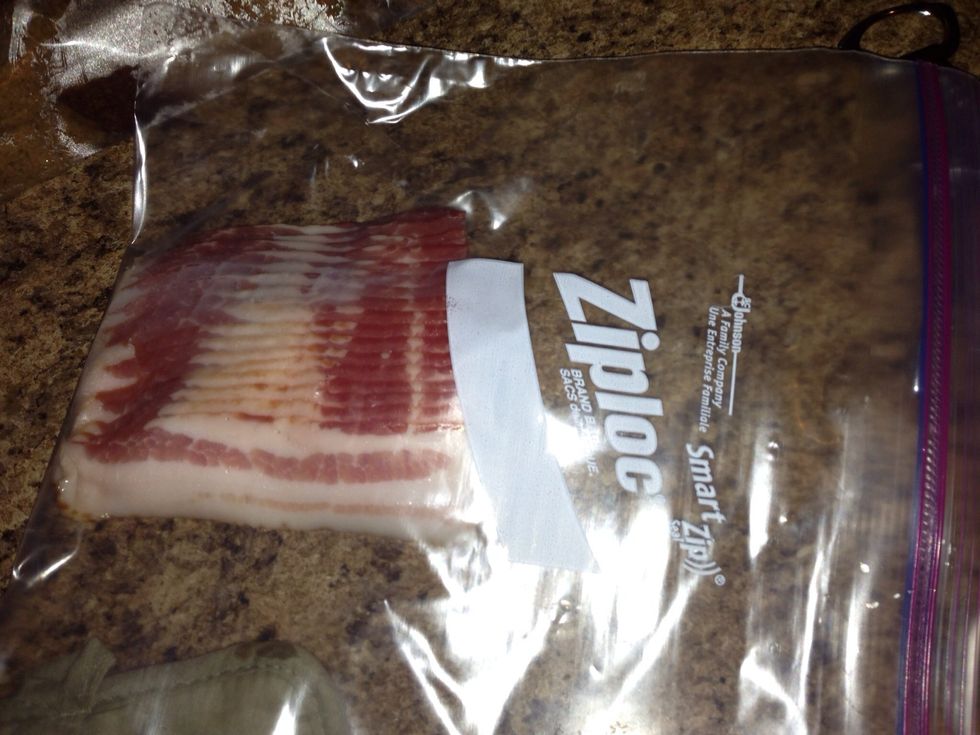 See!!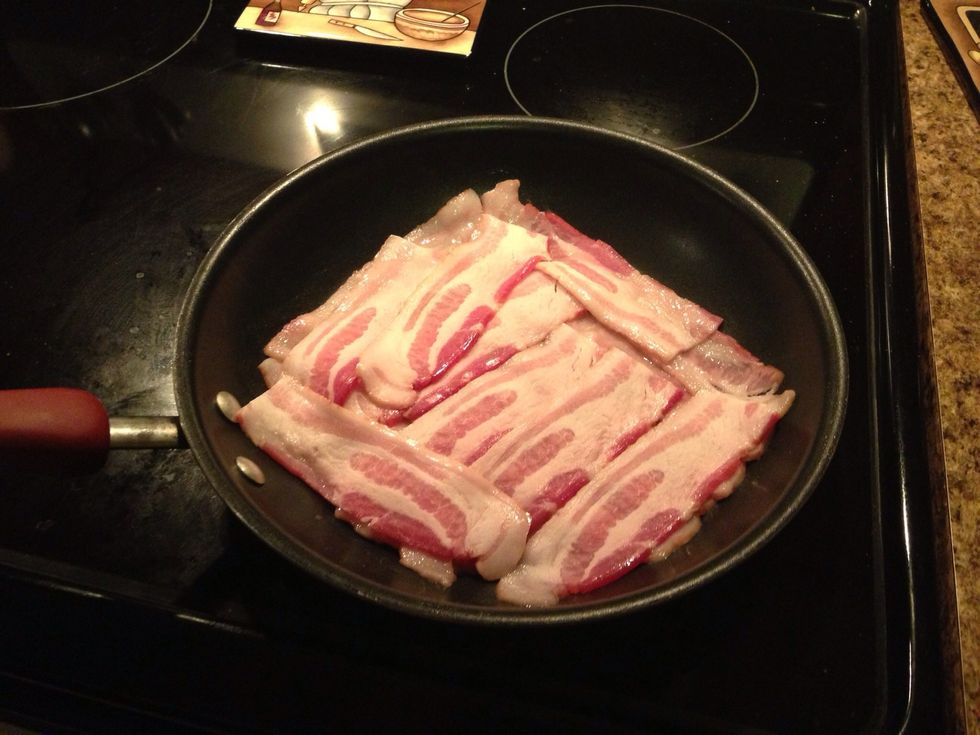 Layer the bacon in your pan.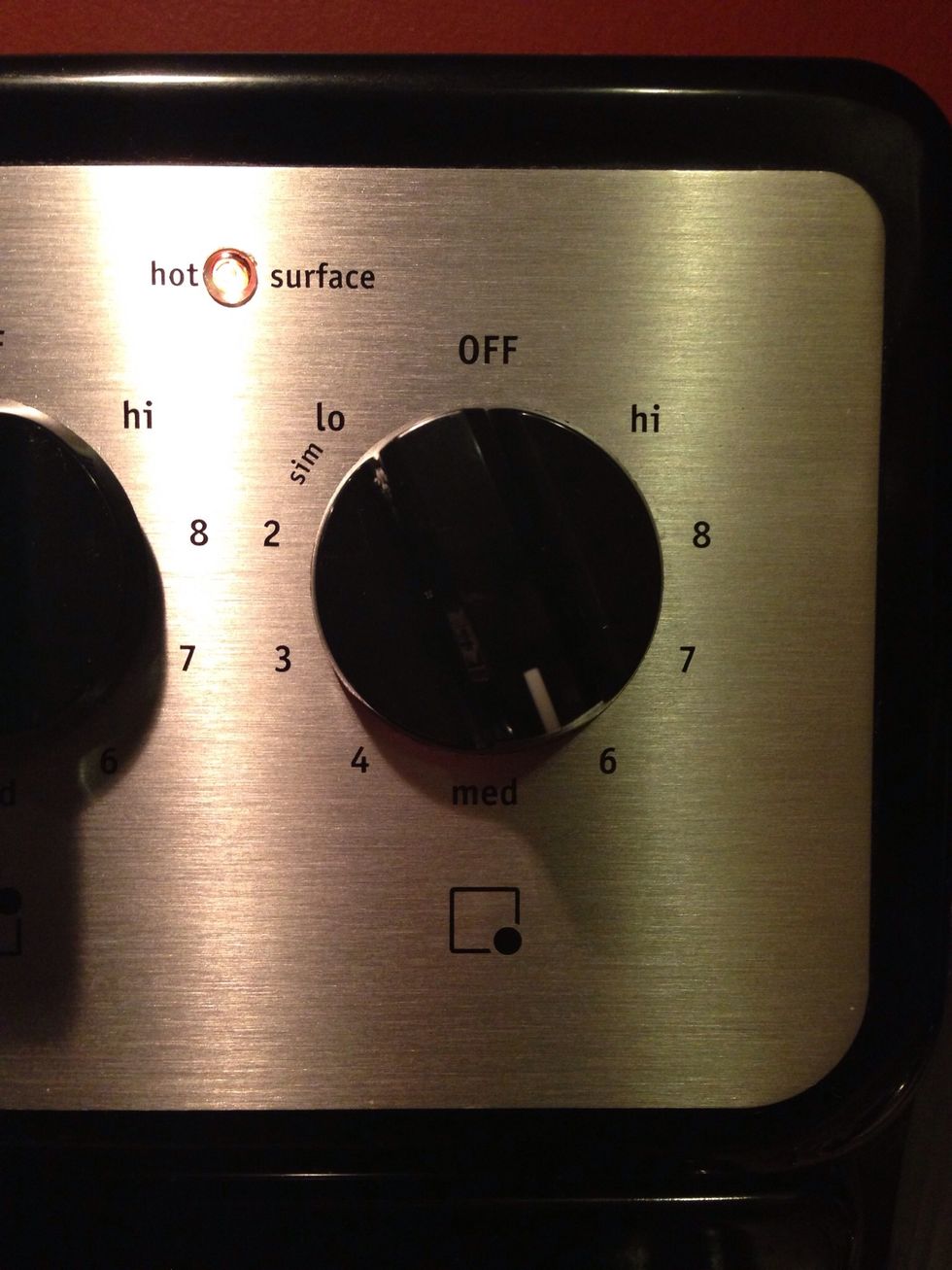 Then turn the burner on to medium....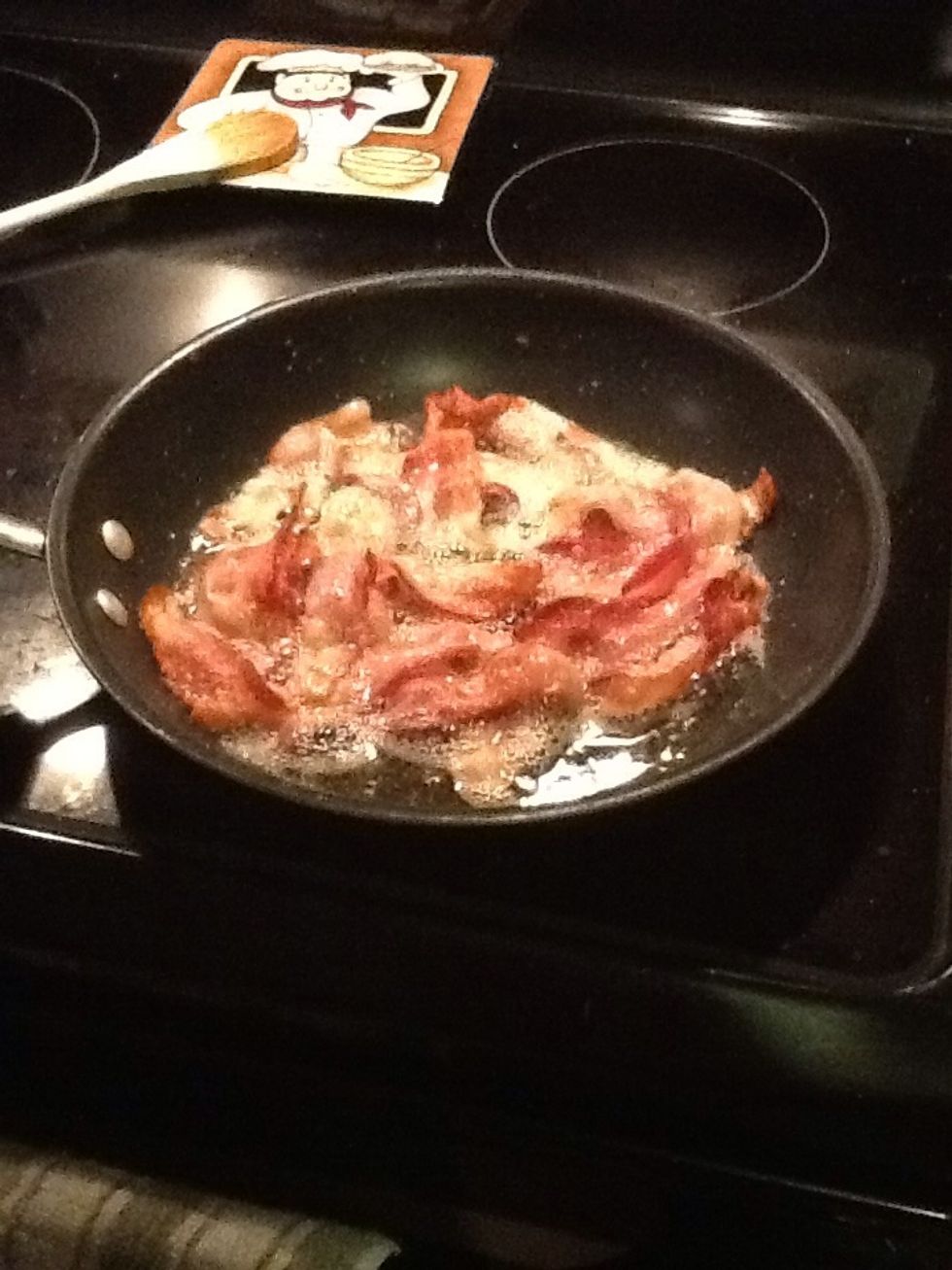 Let it cook. You can use a wooden spoon to break them up halfway through cooking.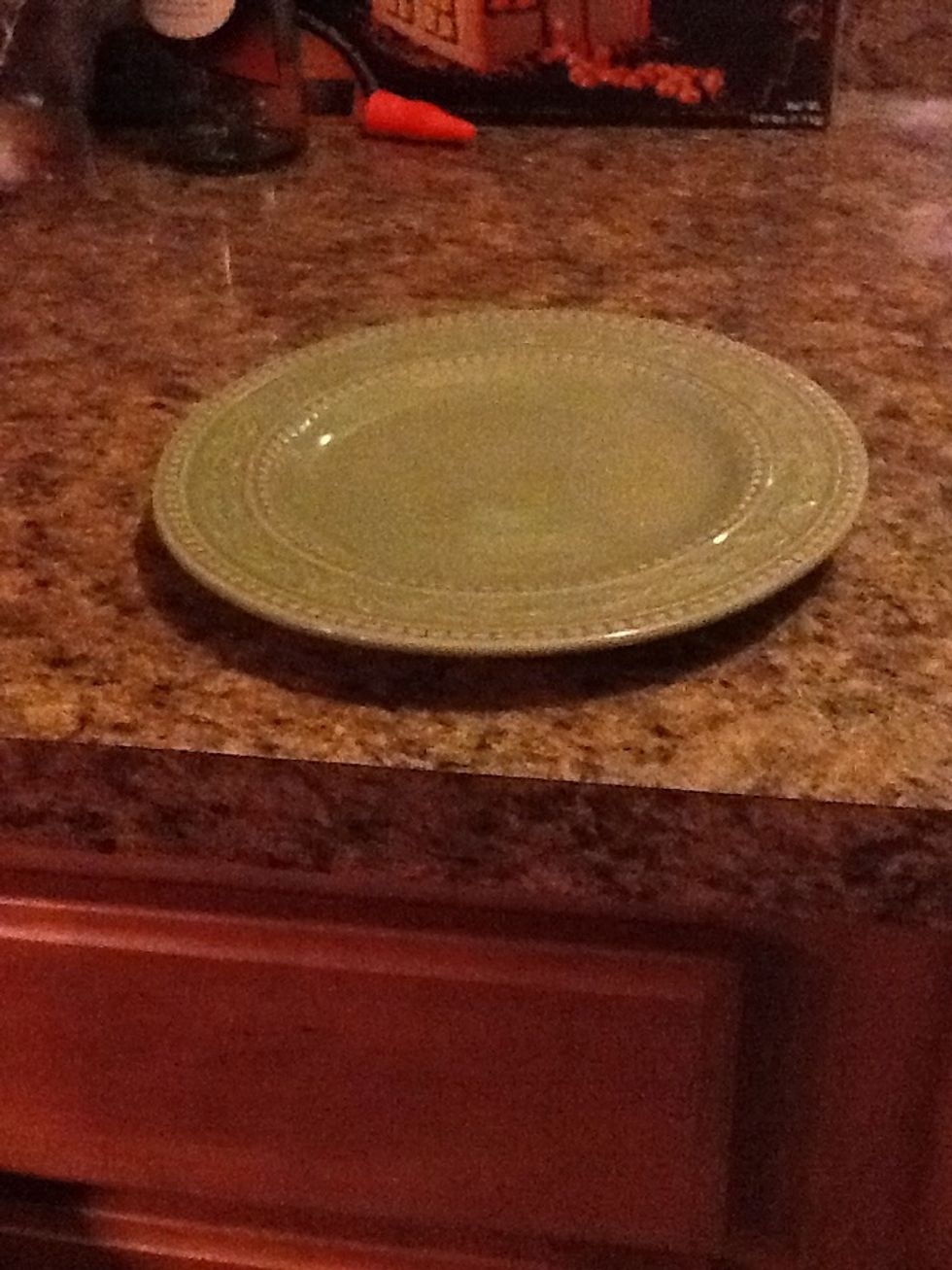 Get a plate....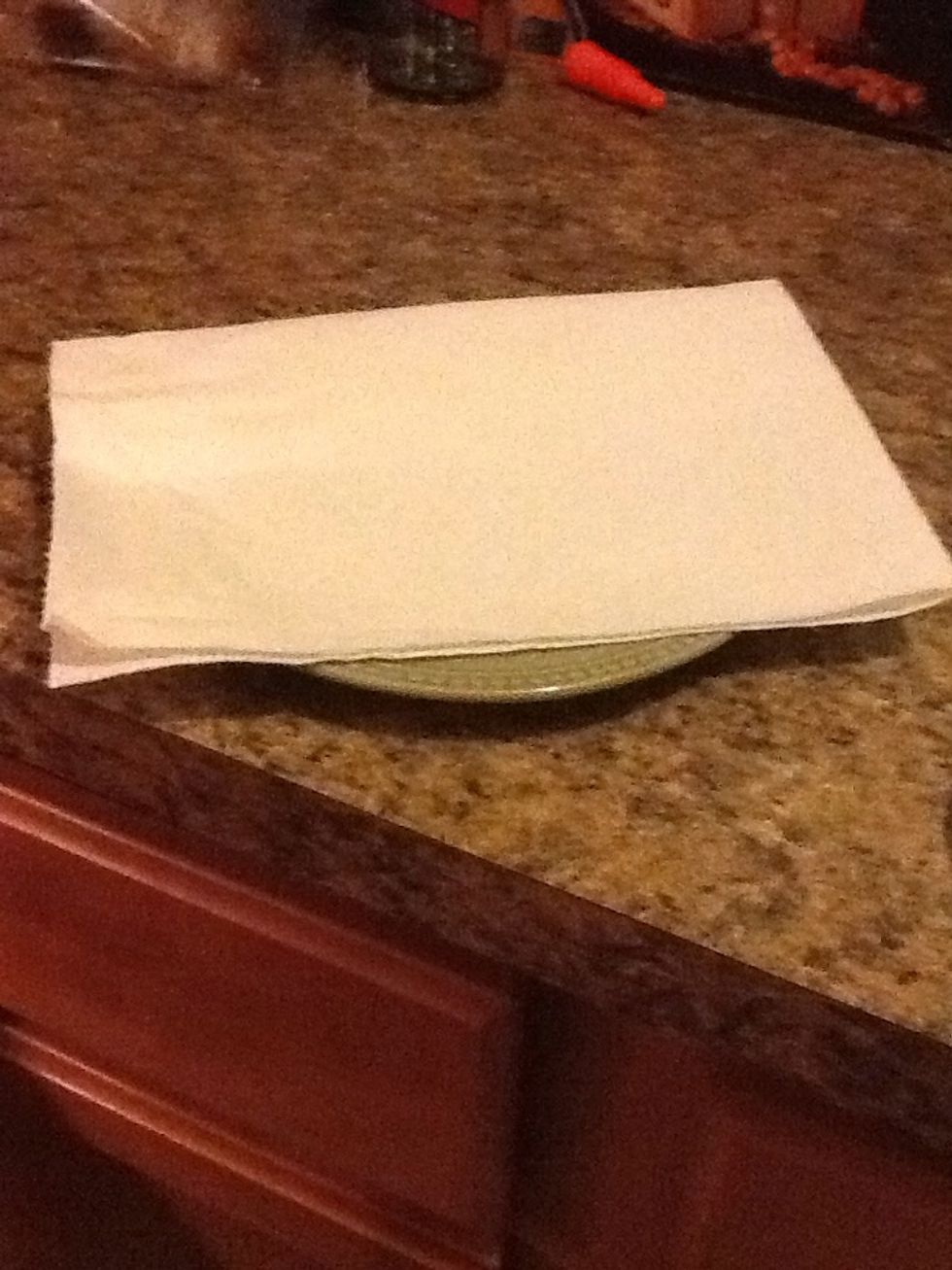 Lay some paper towels down to absorb the grease!!!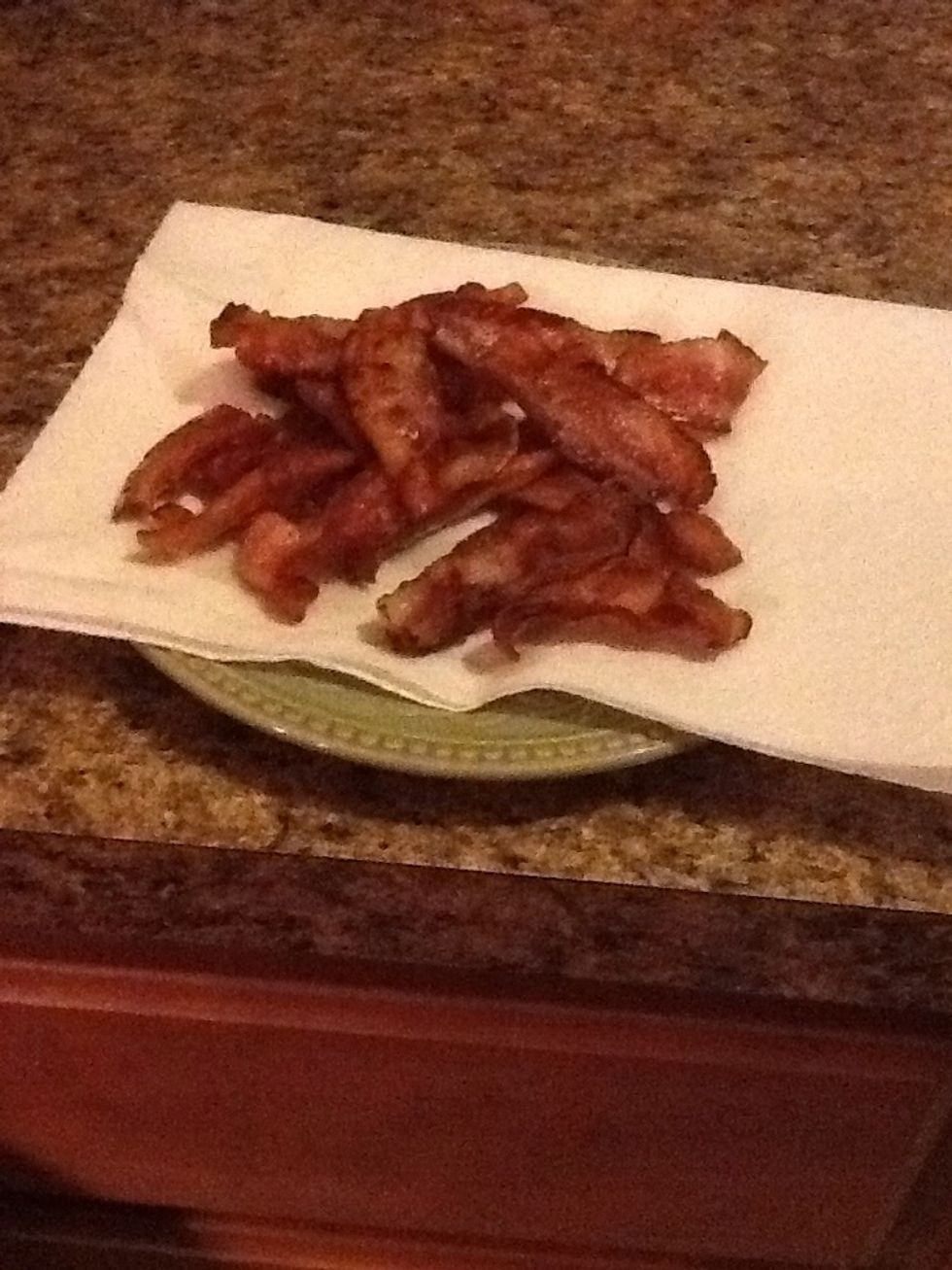 Yum yum yum enjoy!!!