This is an easy way to cook bacon as well as give your house a nice aroma. It doesn't shrivel up and comes out nice and crispy. Enjoy
50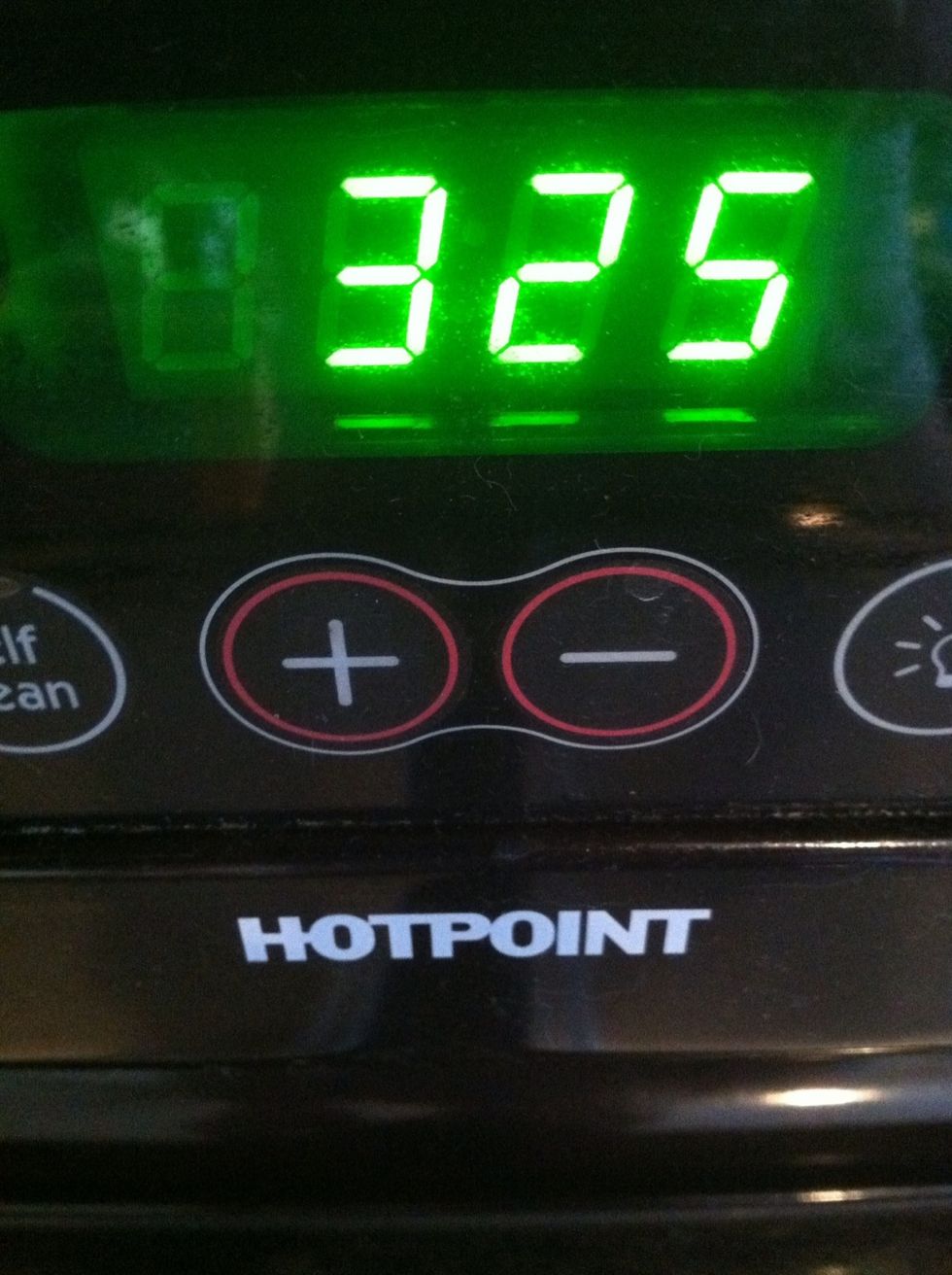 Preheat oven to 325 degrees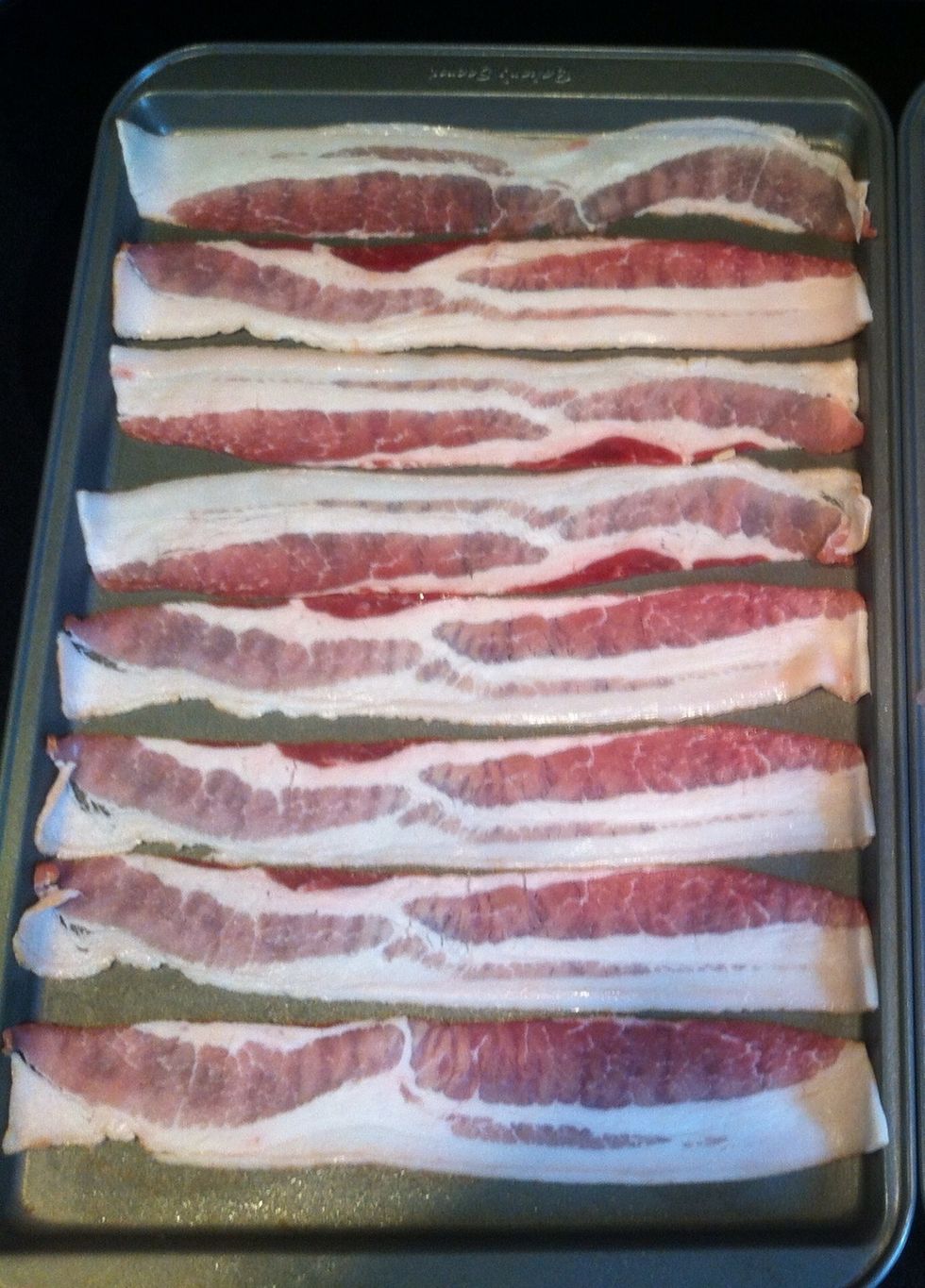 Arrange bacon onto baking pan. Use something that has a lip to it otherwise you will drip grease everywhere.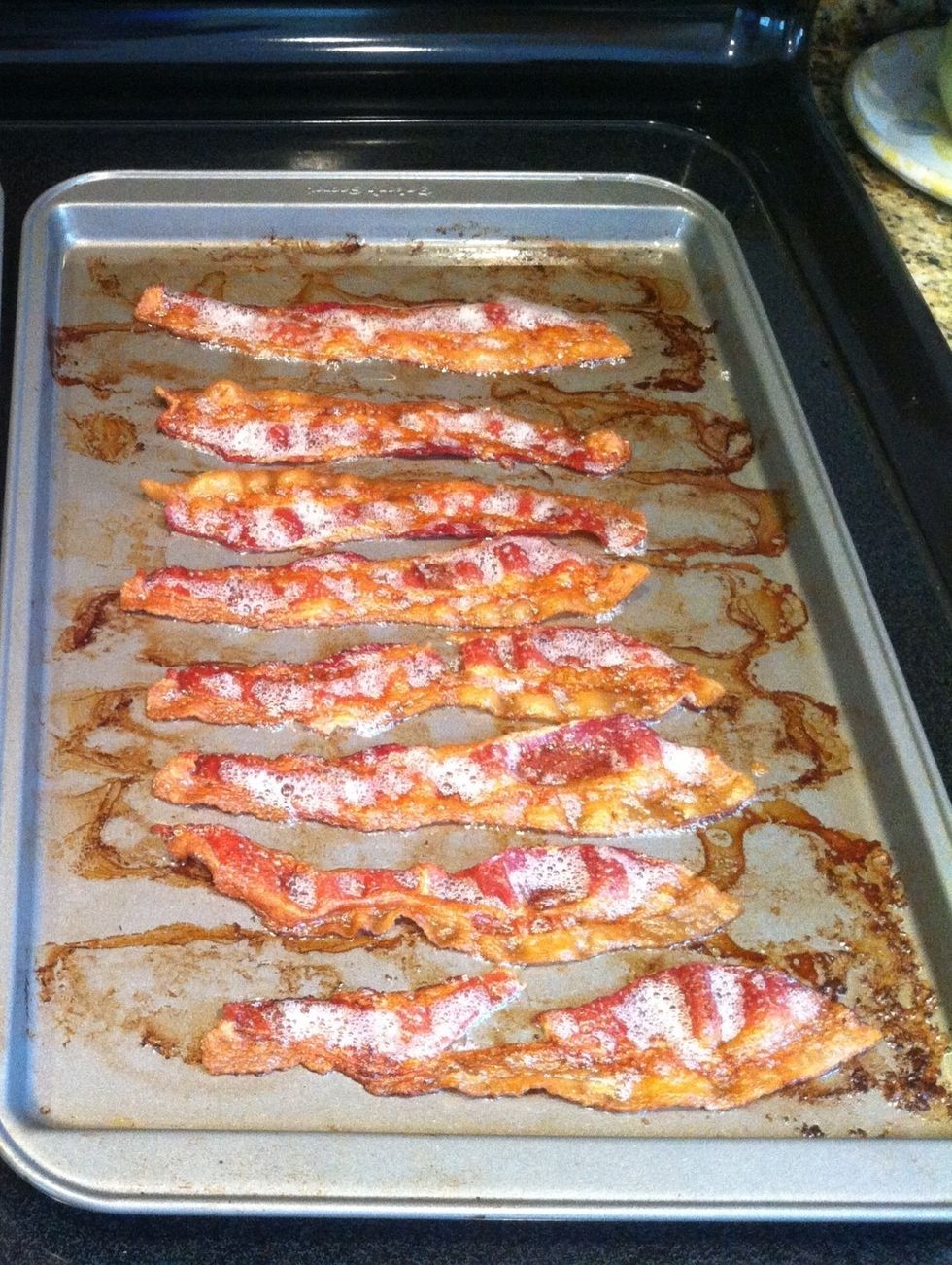 Flip halfway or in about 20 minutes depending on the thickness of the bacon
As you can see, not every piece makes it...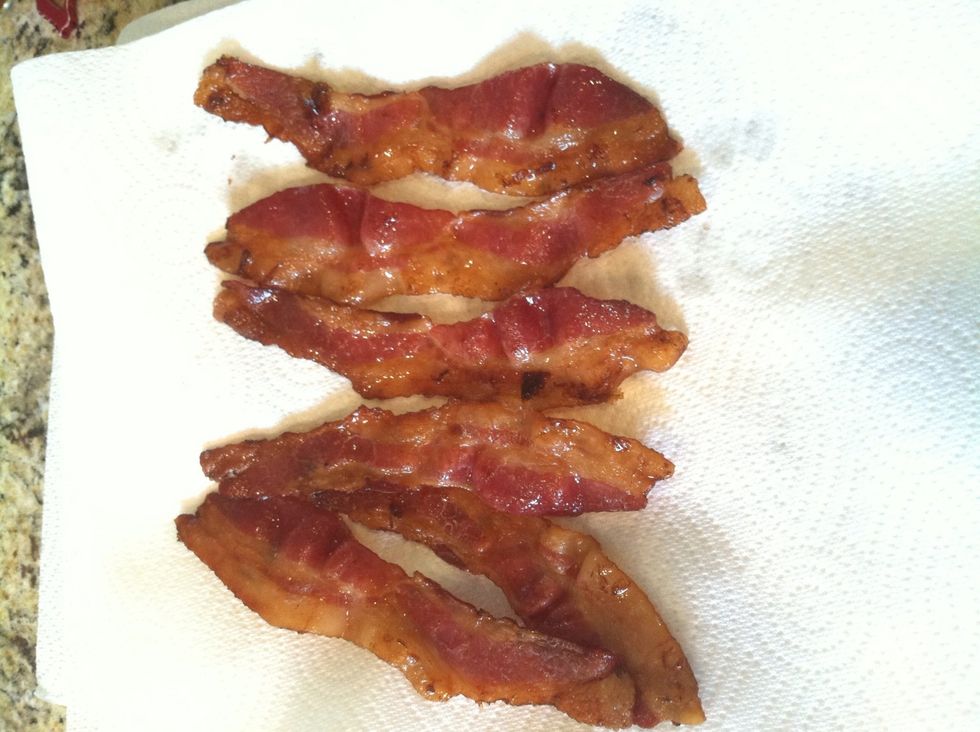 After another 20 minutes of cook time the bacon is ready. Place the strips onto a plate covered in paper towels to soak what some might call "excessive" flavor
Now it is ready to eat. The general rule of thumb is 1 pound is a serving size per person.