How to cook ayocote negro and butternut squash chili
Ayocote Negros (Black Runner Beans) are large, hearty beans that pair deliciously with the smoky Guajillo and chiles in adobo in this recipe. Butternut squash provides a nice balance to the heat.
Gather your ingredients. I soaked and cooked the dried beans beforehand.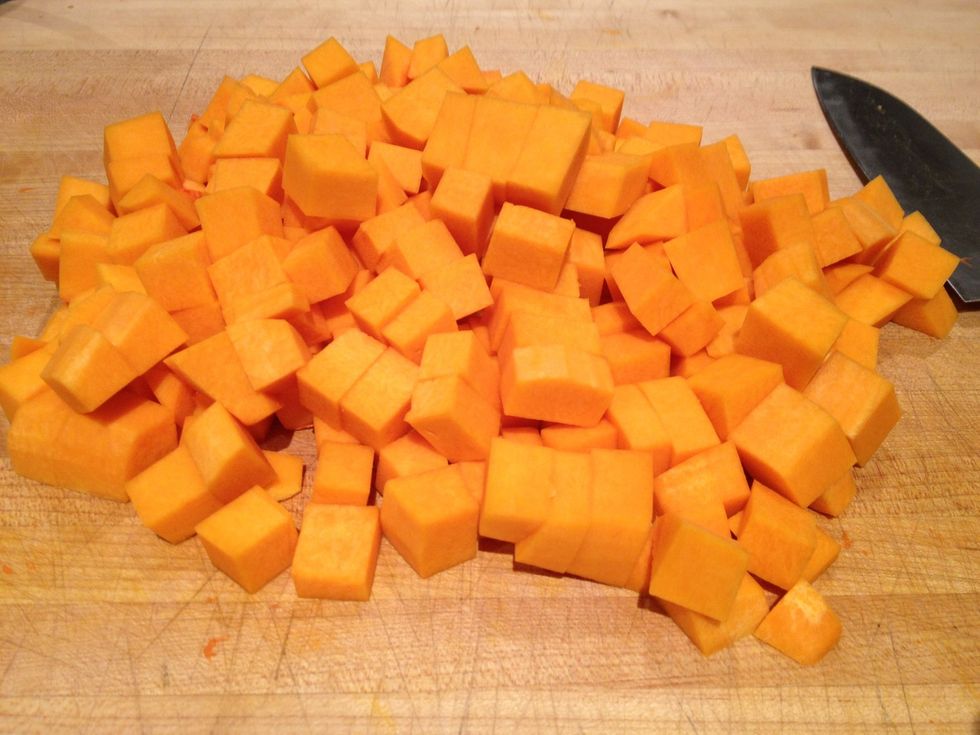 Peel, seed and dice the squash. The dice should be so rather small, about 1/2 inch cubes.
Chop the onions.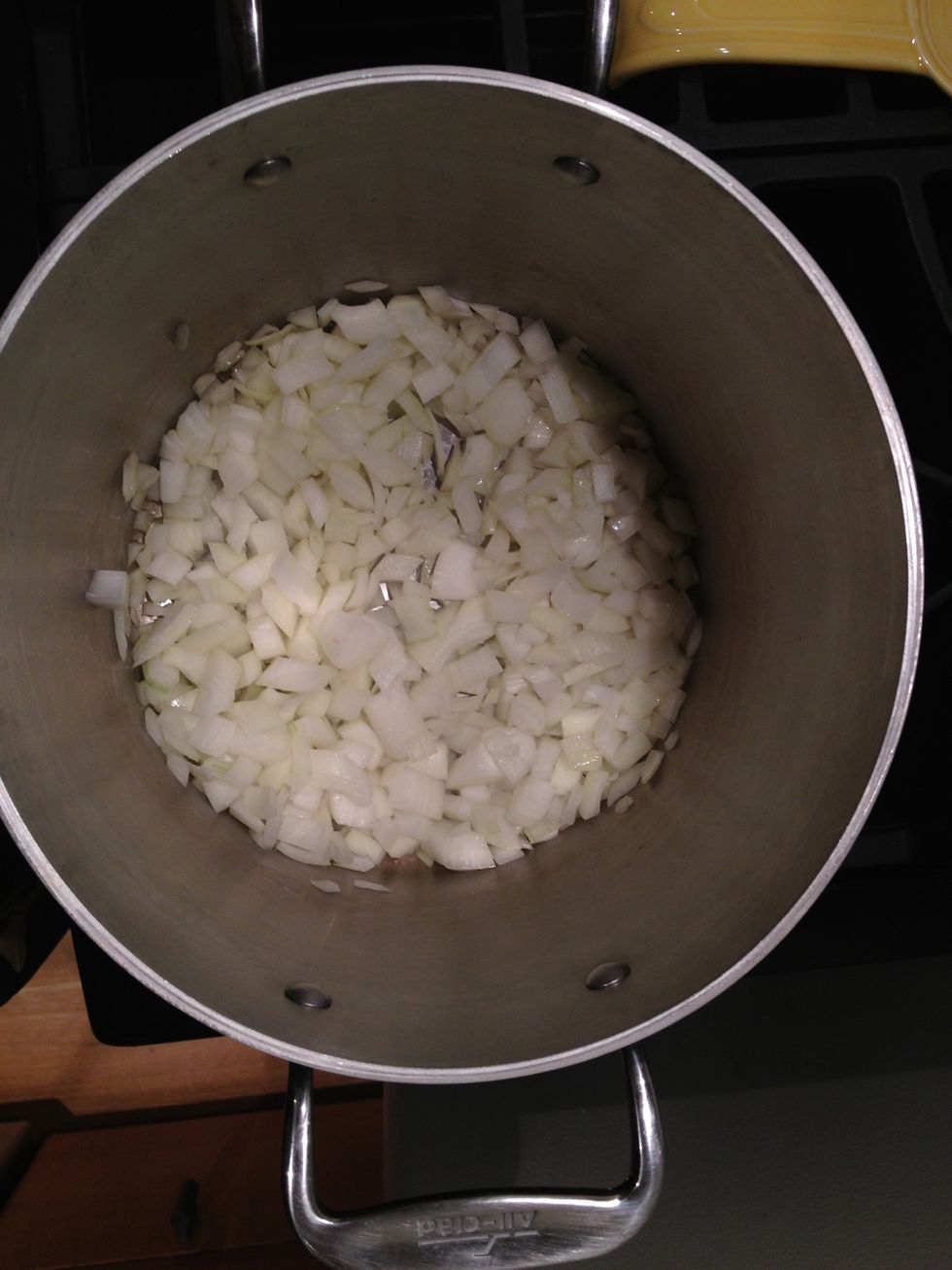 Heat a bit of olive oil in a large heavy pot. Add the chopped onion and cook until soft and beginning to brown.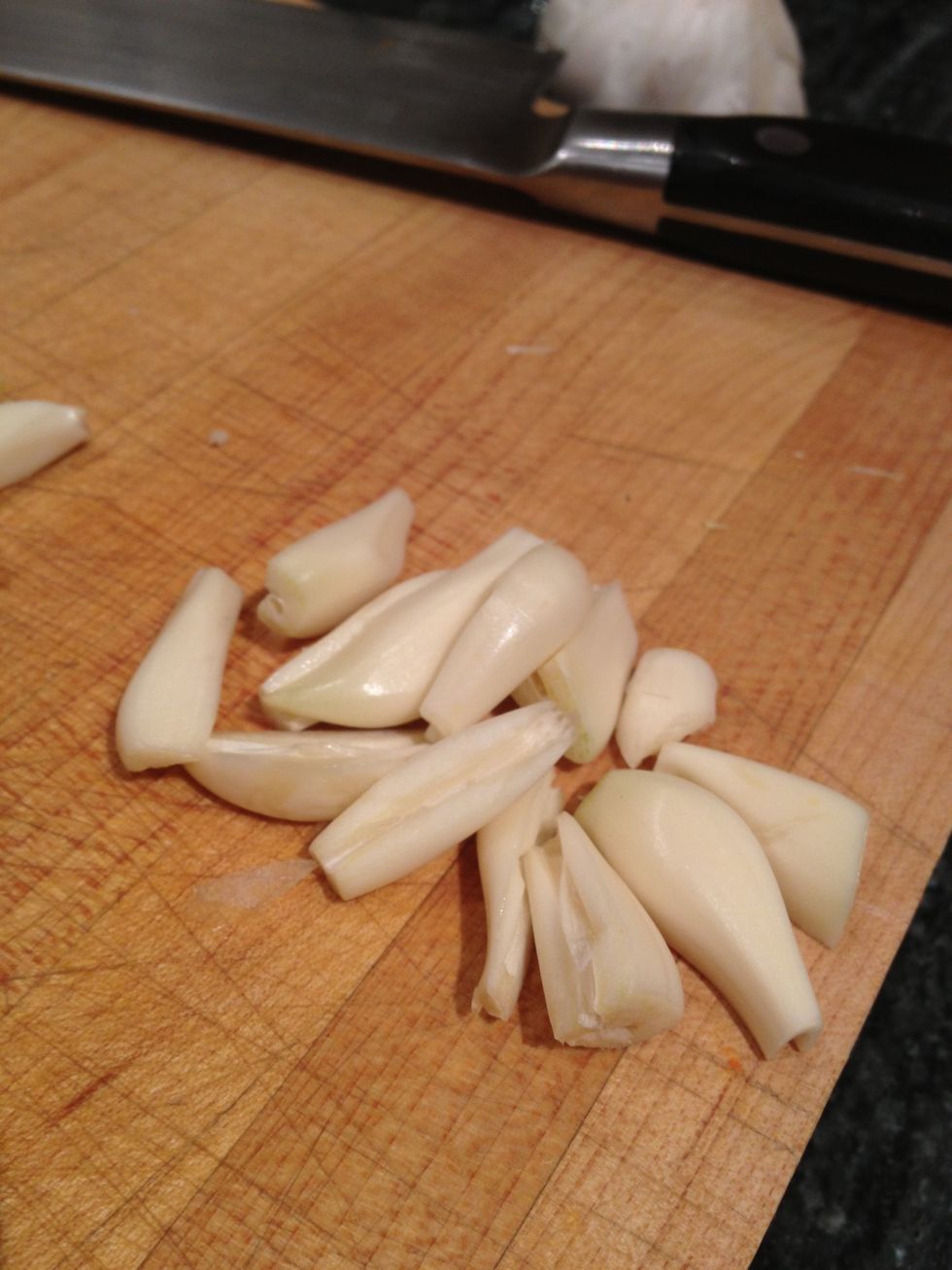 Meanwhile, prep the garlic by removing the germ. Then either mince, or run through a garlic press.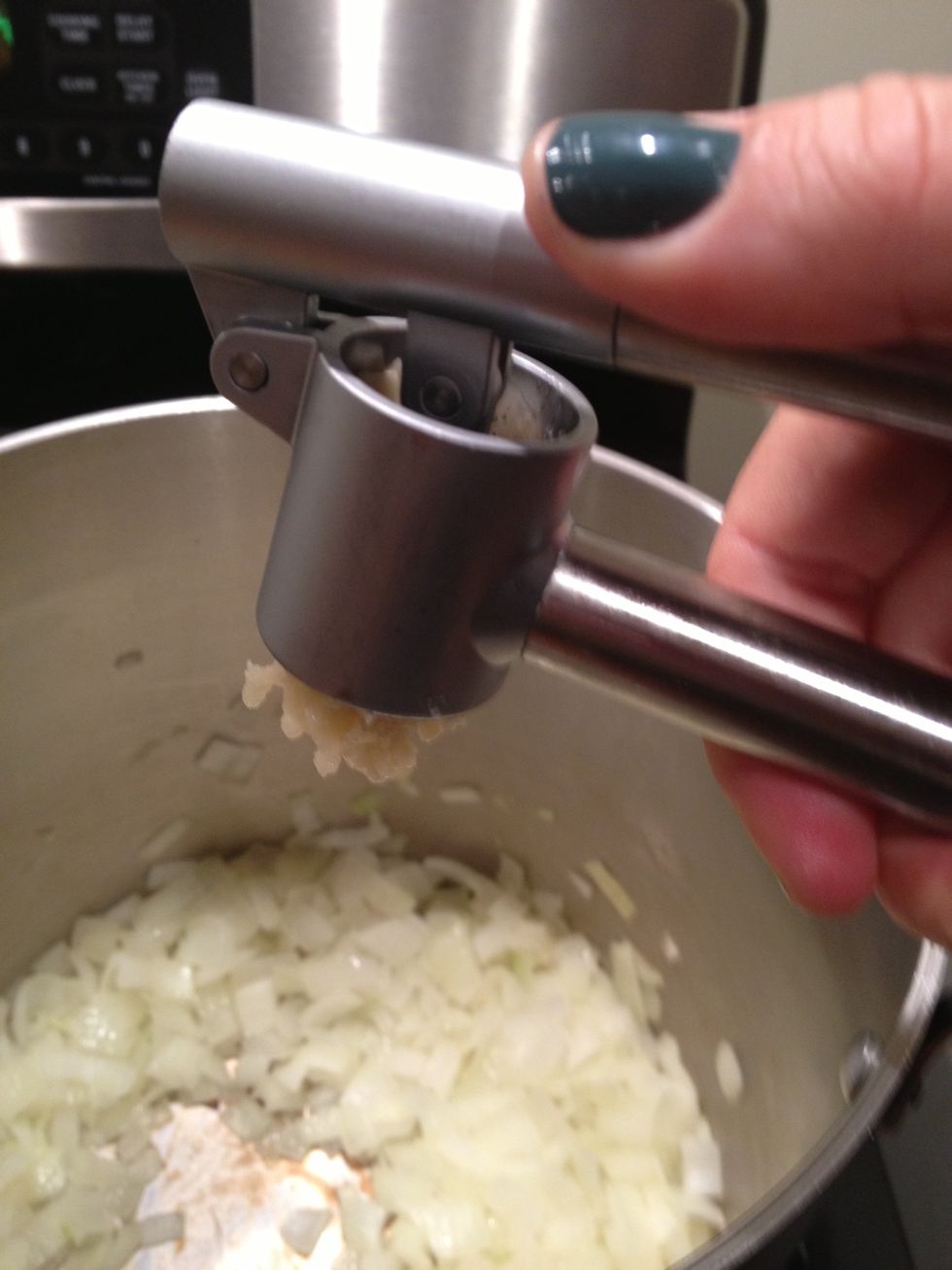 Add the garlic to the pot.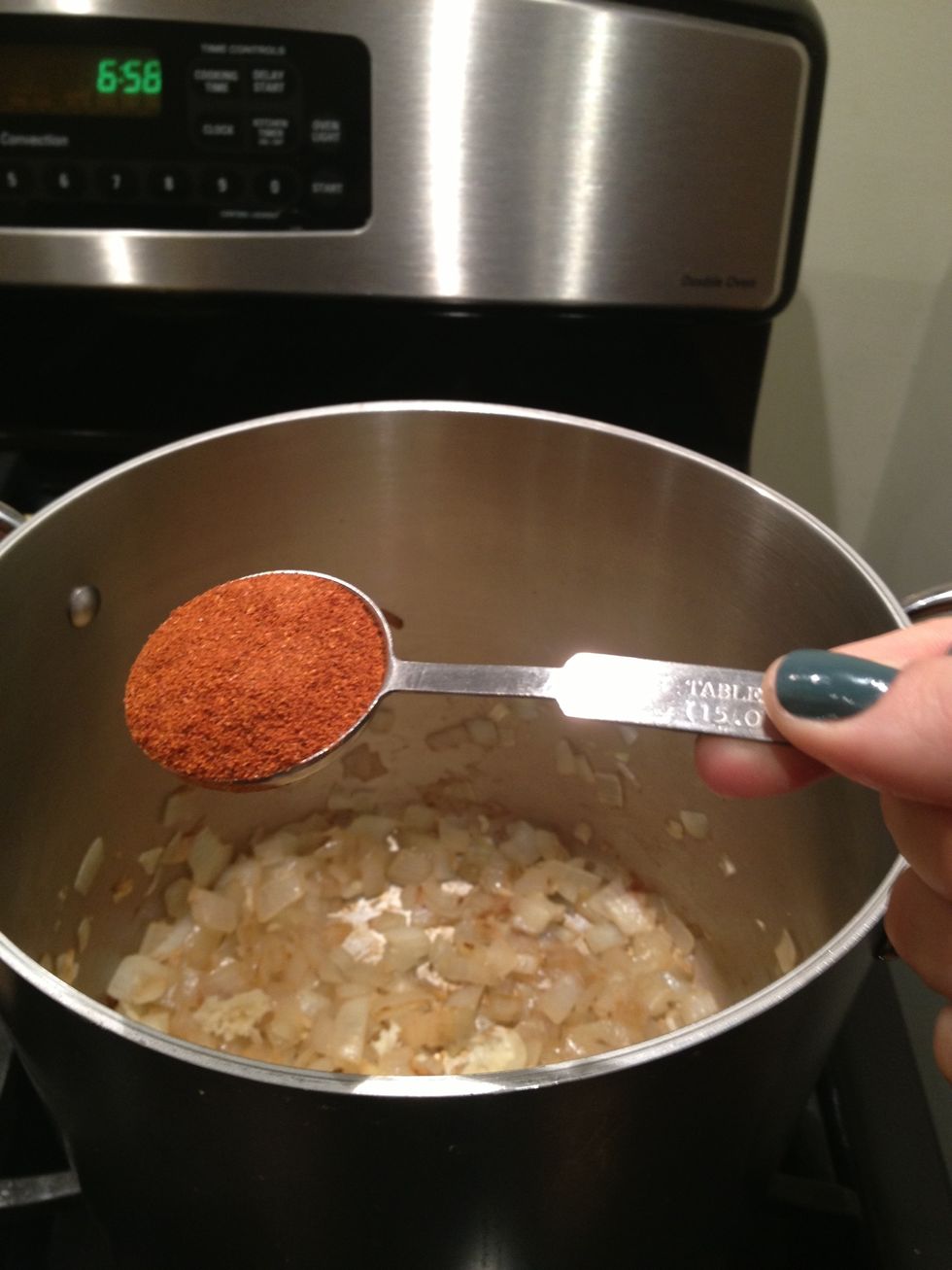 Add 2 tablespoons of chili powder. I am using a mix of 1 tablespoon Guajillo and 1 tablespoon Ancho. If you don't like things very spicy, you might want to start with a single tablespoon.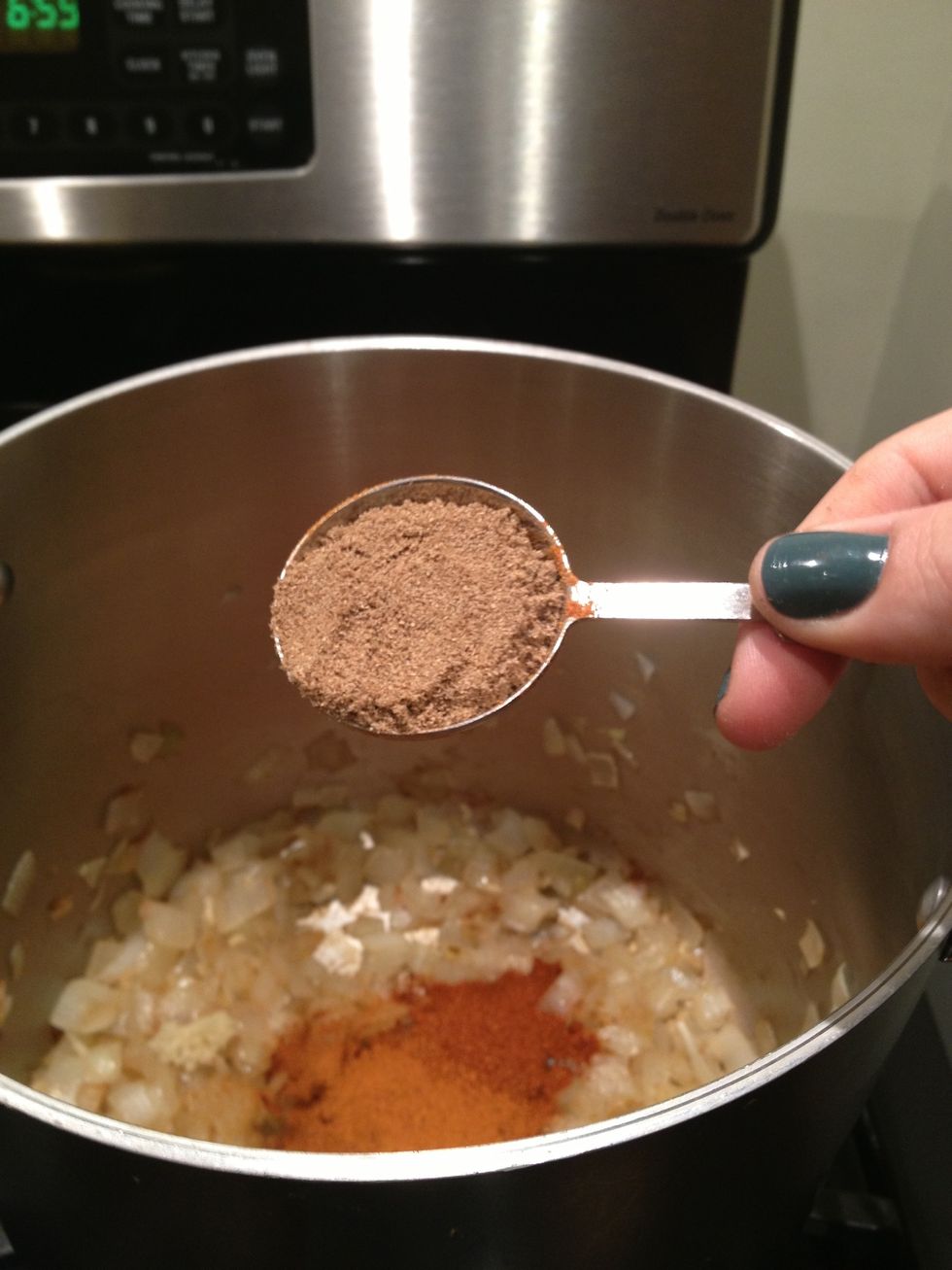 Add 1 tablespoon of ground coriander.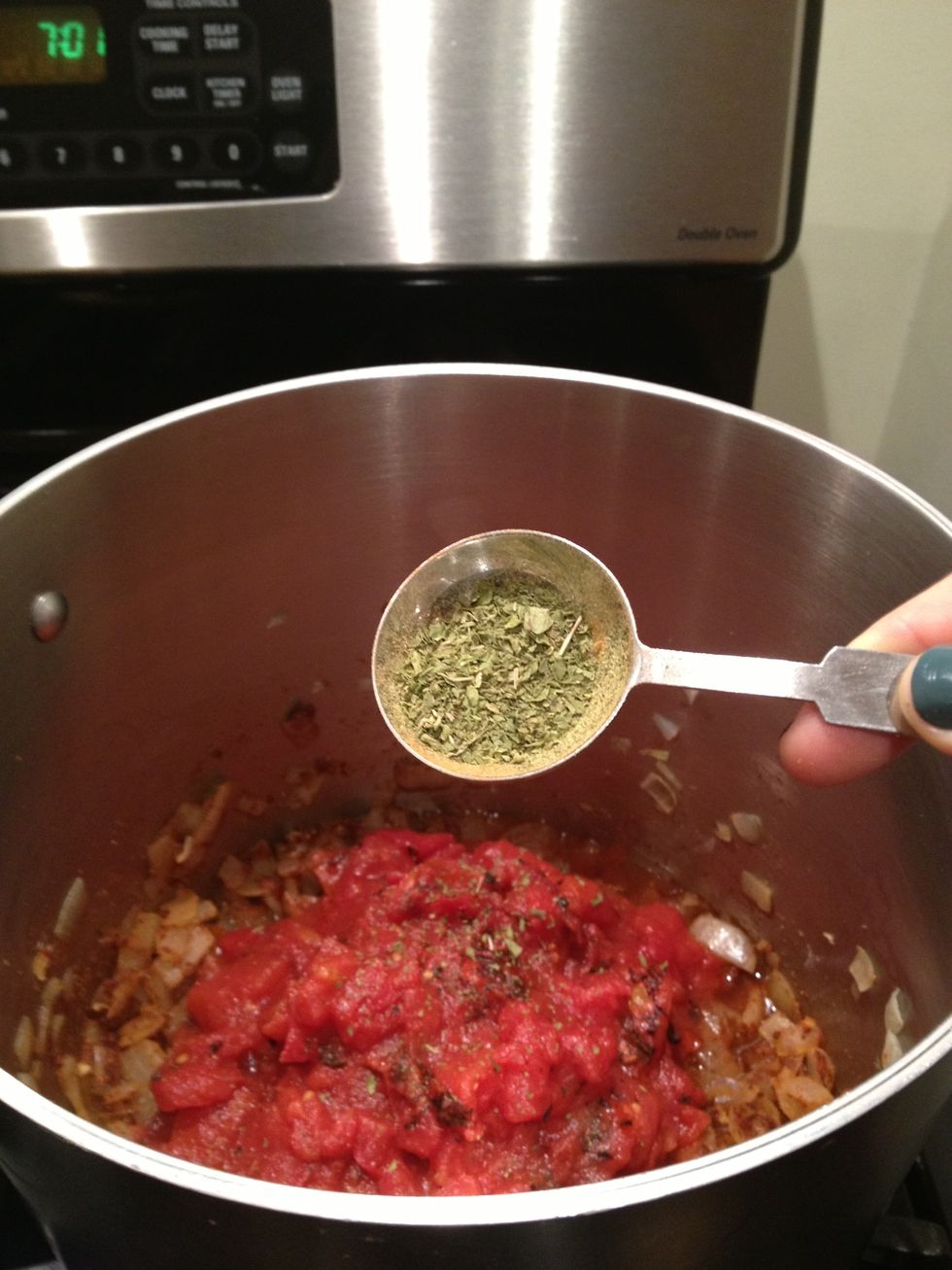 Add a teaspoon or two of dried epazote.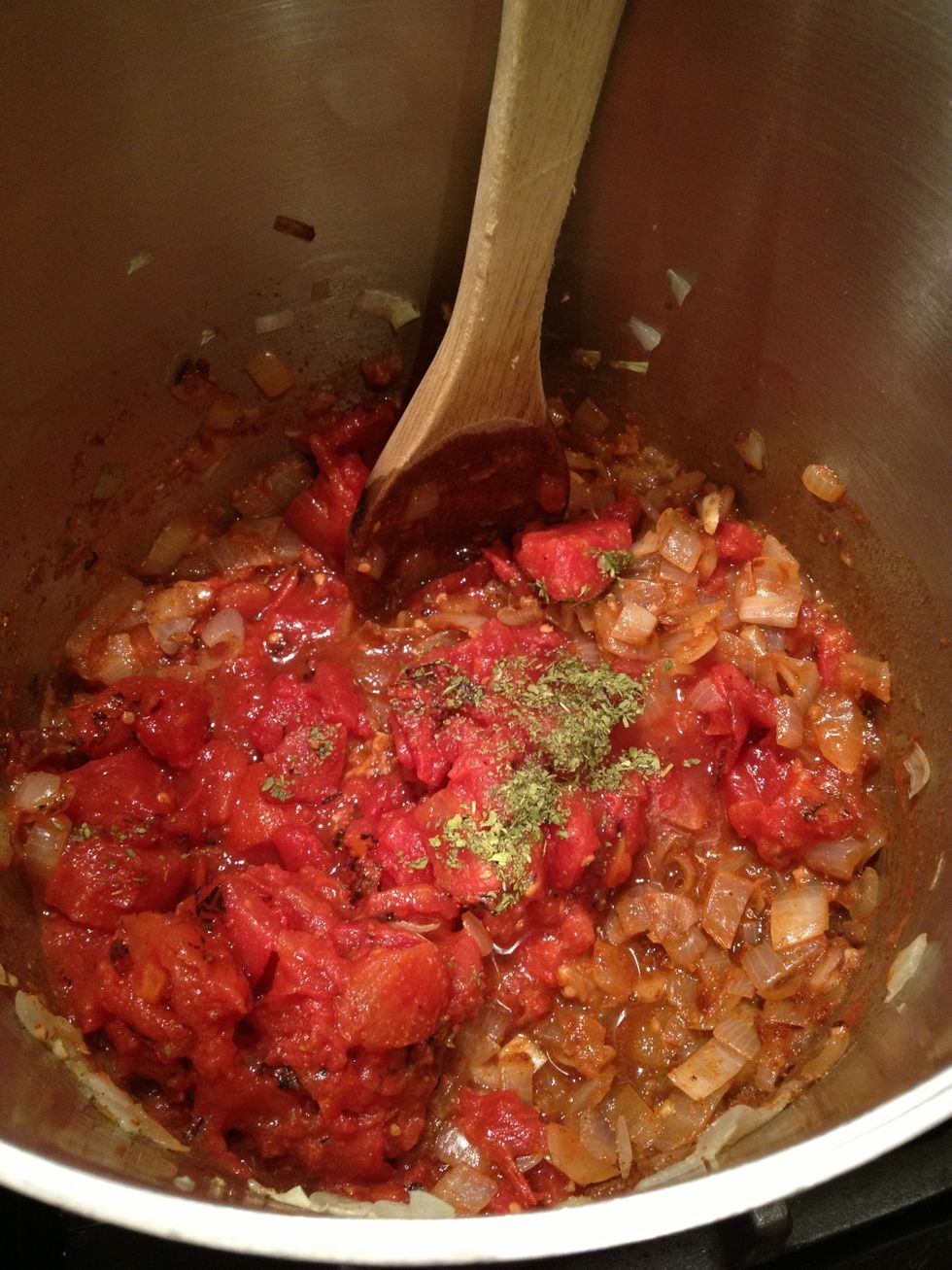 Add the fire roasted tomatoes.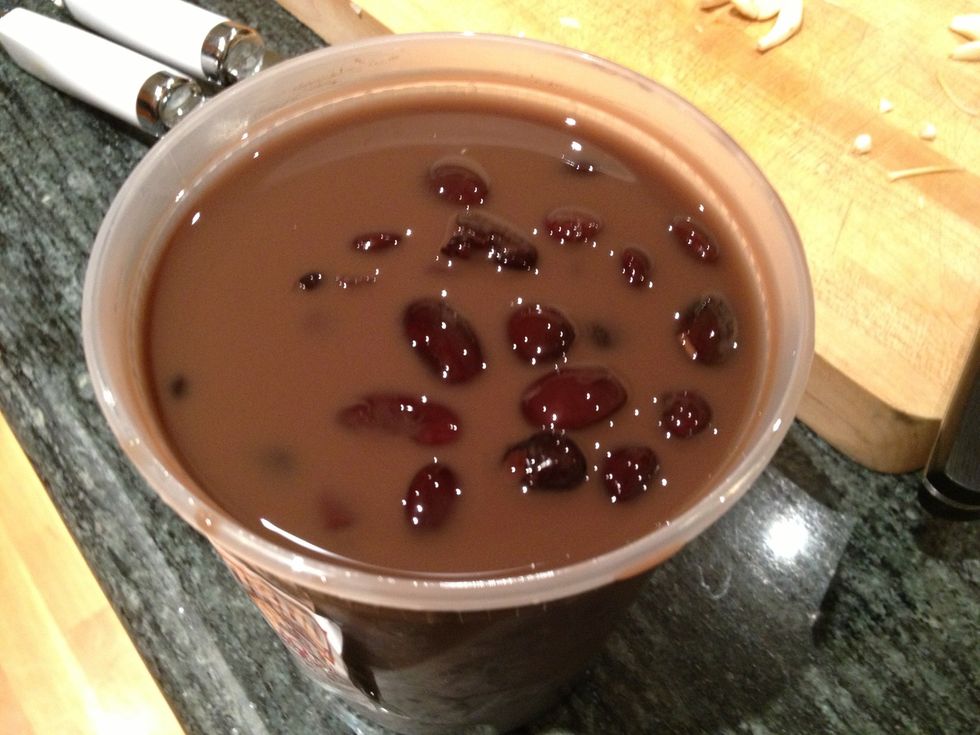 I cooked the beans the night before, and stored them in their liquid. These beans are Ayocote Negros (Black Runner Beans) from Rancho Gordo (the best bean producer ever, in my humble opinion :)
Add the beans and their cooking liquid.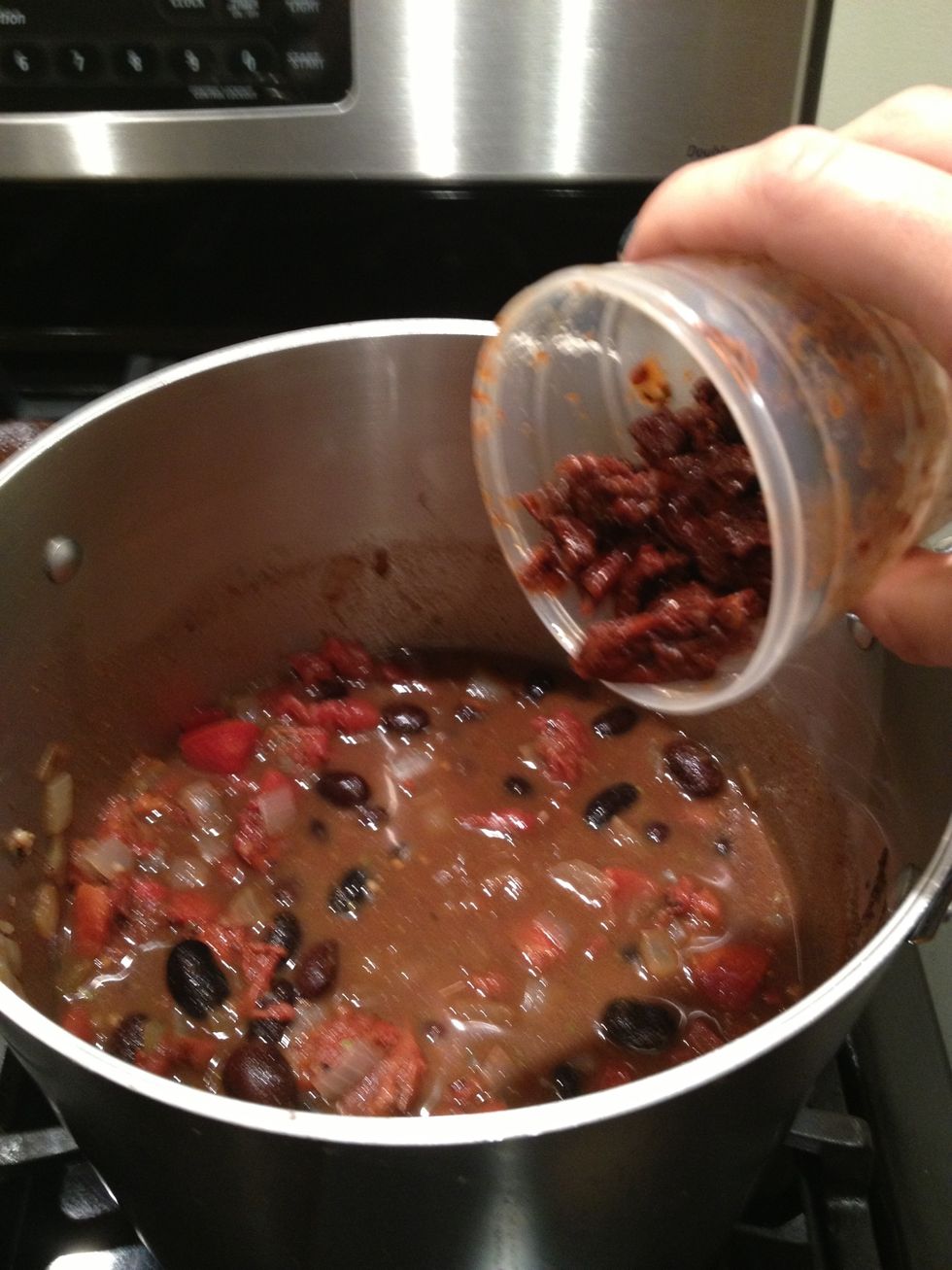 Add the chopped chipotle chilies in adobo. Tip: since you only need 1 or 2, and they come in a larger can, you can store unused portions in an air-tight container for a month or freeze for longer.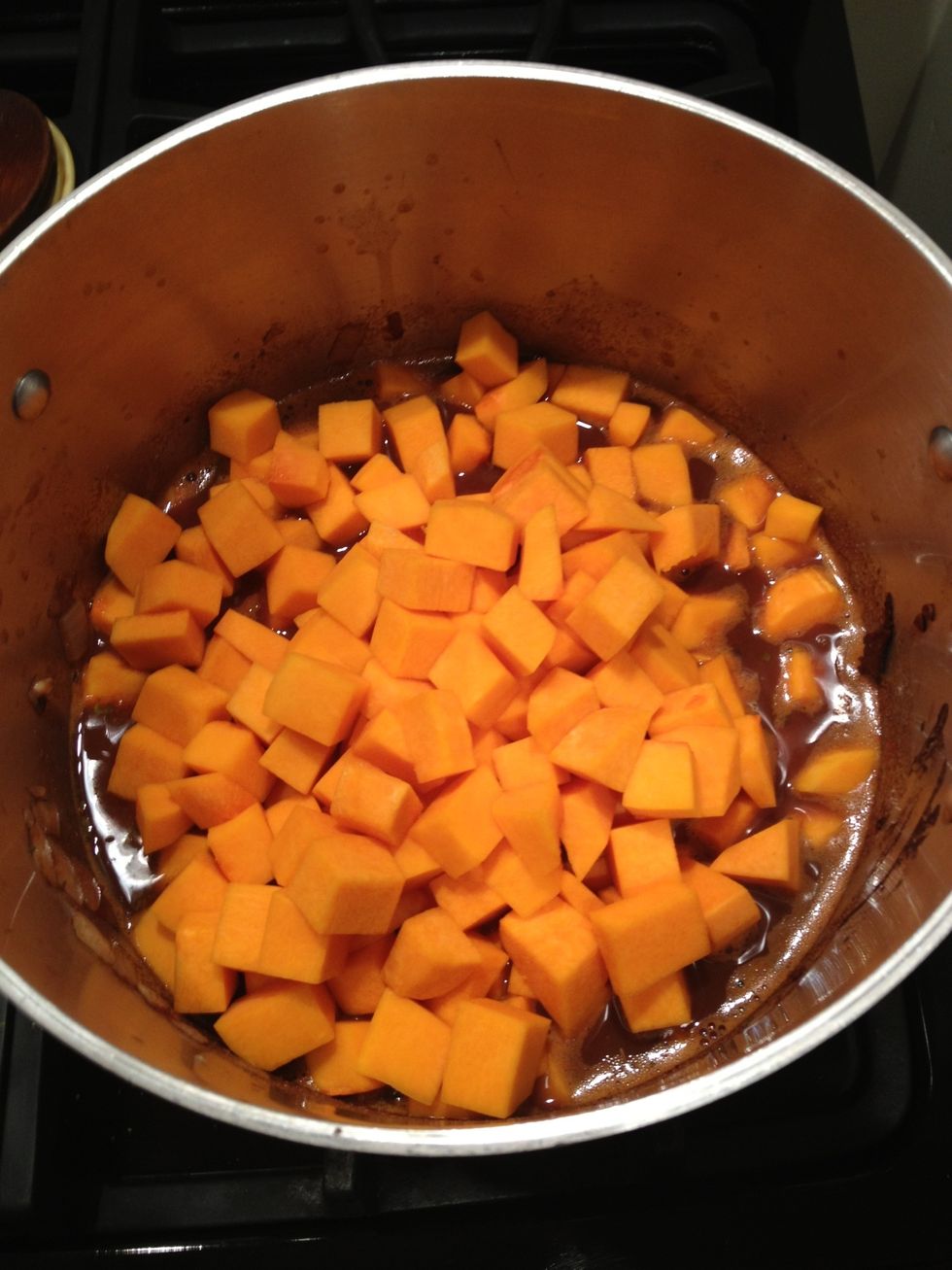 Add the butternut squash.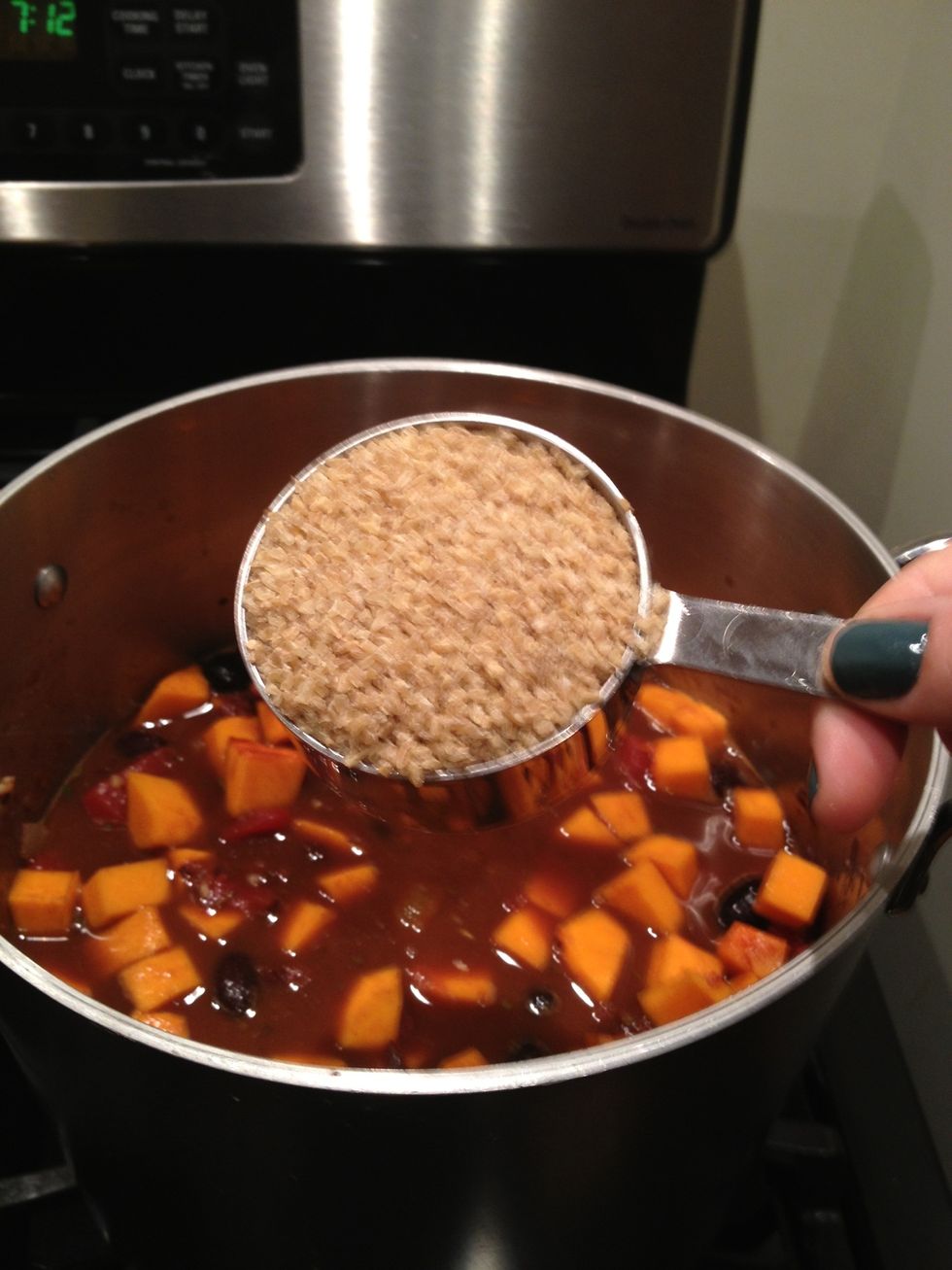 Add 1/2 cup of bulger. If the liquid does not cover all the squash, add enough water to cover.
Bring the chili to a boil.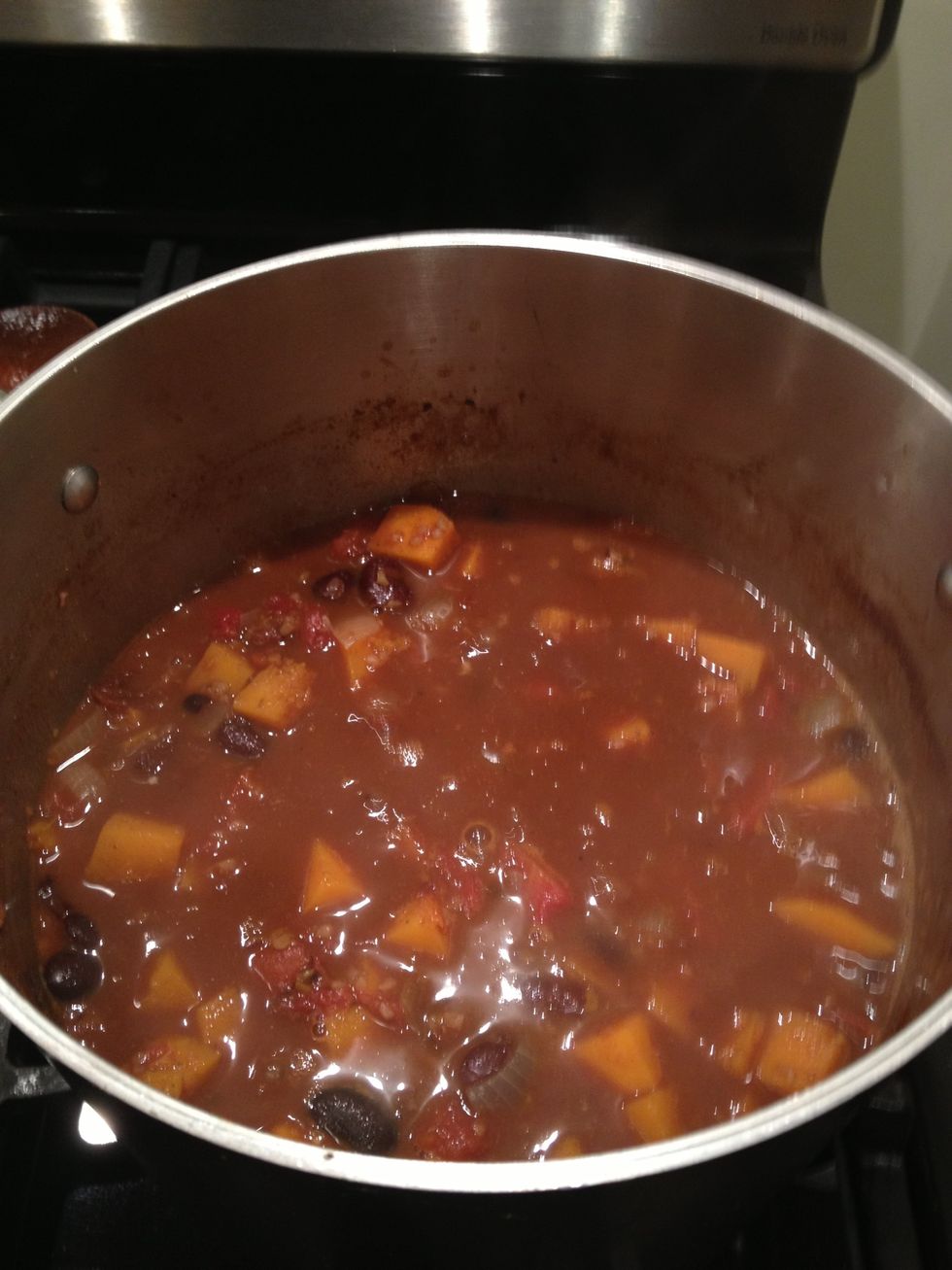 Simmer, uncovered, until the squash is soft and the bulgur is cooked (about 20-30 minutes). Then taste and adjust seasoning, adding salt and pepper if necessary.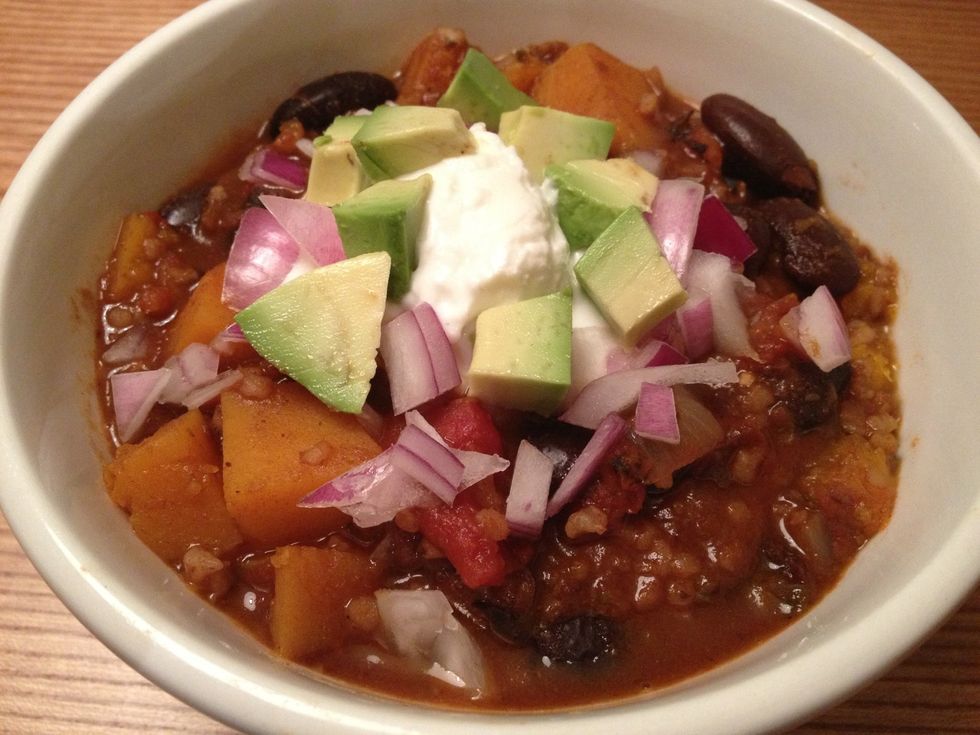 Garnish (I am using plain greek yogurt, red onion and avocado) and serve. Recipe adapted from Bon Appétit.
Olive oil
2.0 Onions, chopped
8.0 Garlic cloves, minced
2.0Tbsp Chili powder (mix of Guajillo and ancho)
1.0Tbsp Ground coriander
2.0 14.5 cans fire roasted tomatoes
1.0lb Beans, such as Rancho Gordo Ayocote Negro beans
2.0 Chiles in adobo, minced
2.0tsp Epazote, dried
1.0 Large butternut squash
1/2c Bulgur
Salt
Pepper
Your choice of garnish (such as red onion, cheese)
San Francisco, California