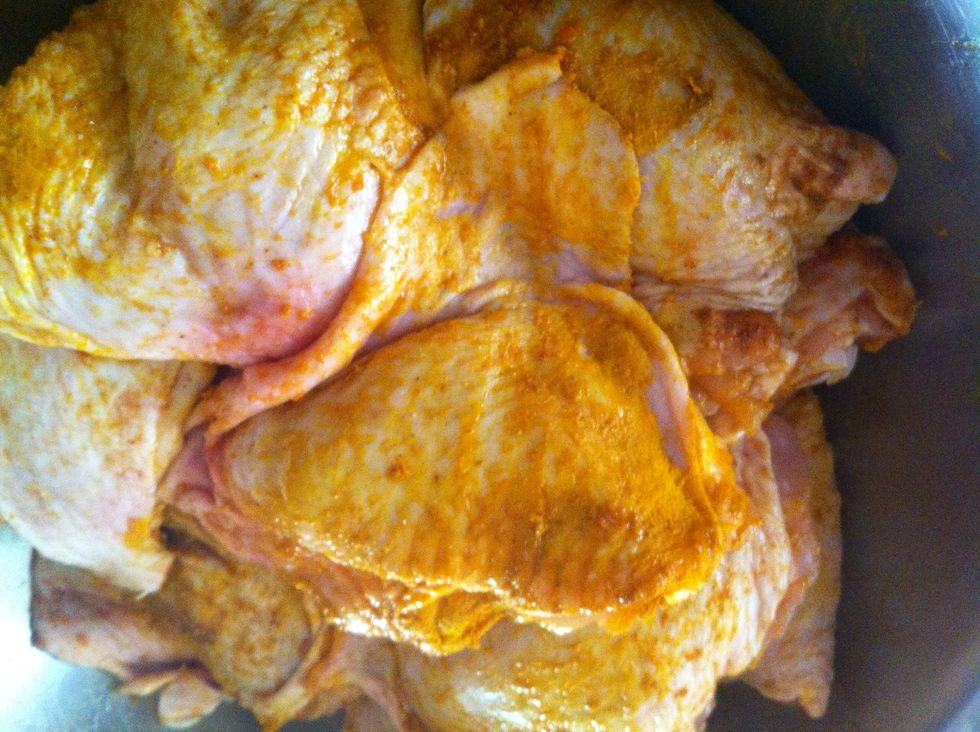 First marinate the chicken with salt, sugar, turmeric and chilli powder for 2 hours. Its better if you can marinade overnight.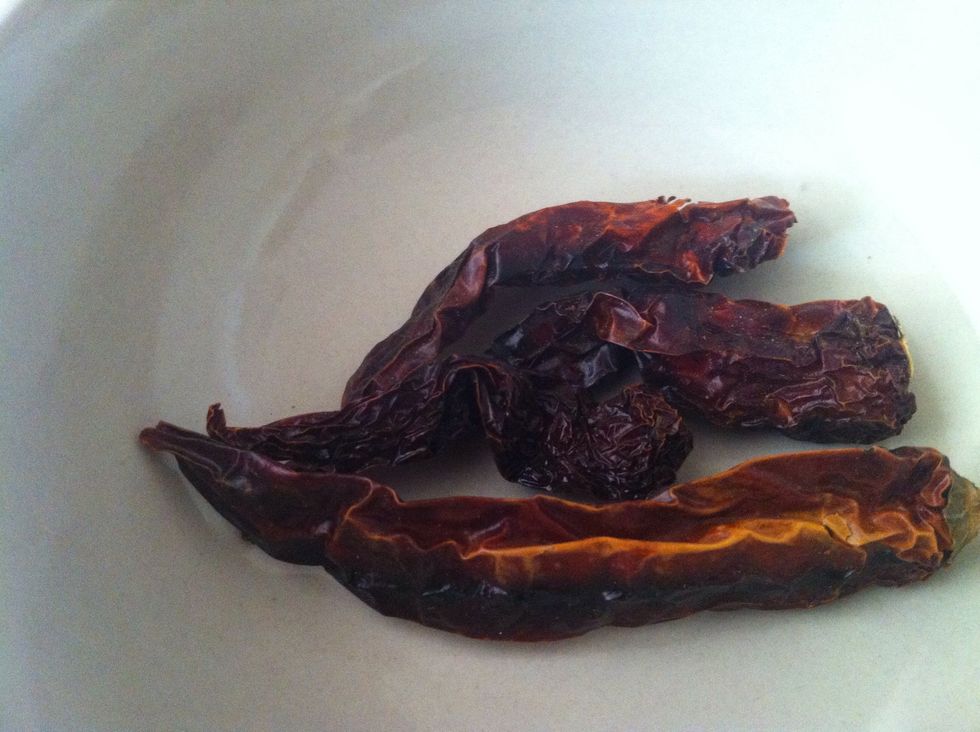 Gather the dried chilli and soak in 1/2 cup boiling water to soften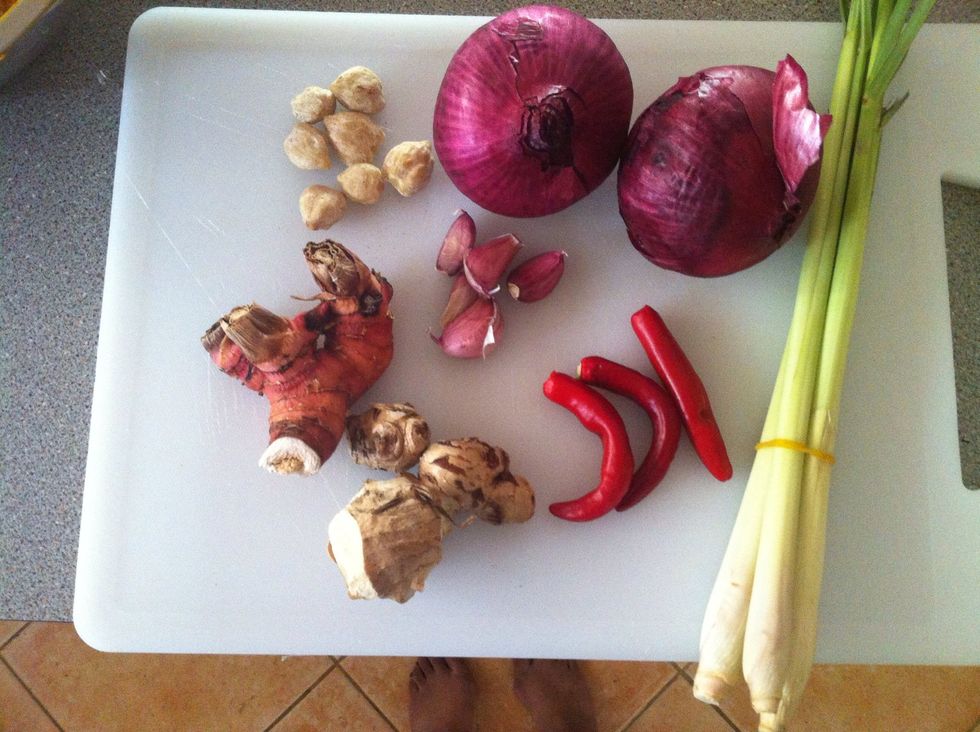 These are some of the ingredients for the spice blend. Peel and chop them small to ease the blending of the spices.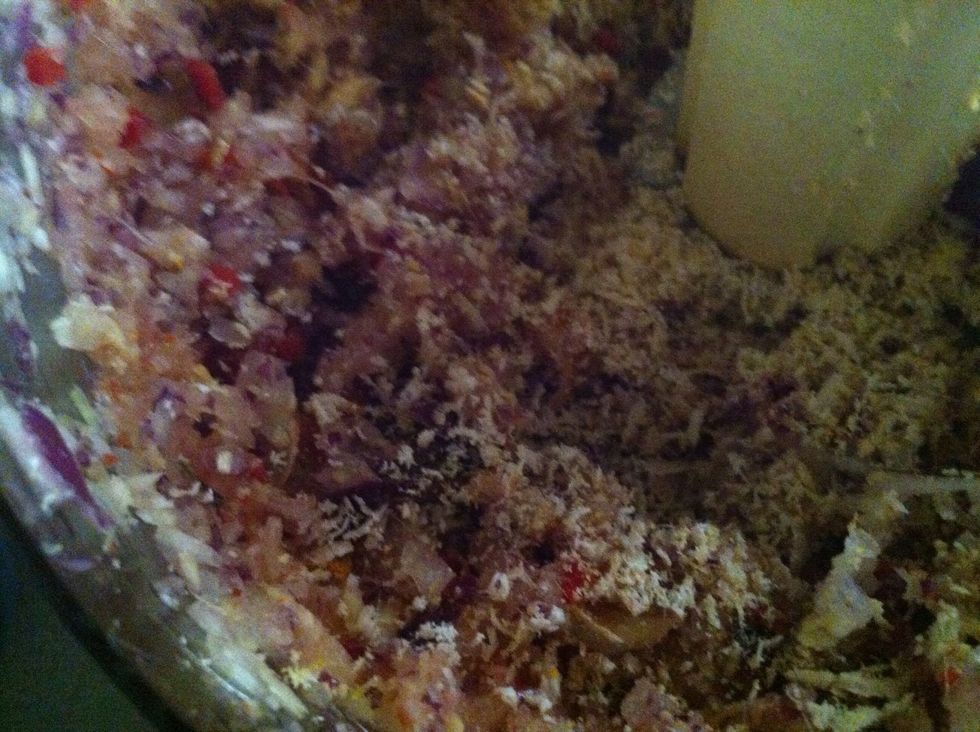 Blend the chillies, onion, ginger, garlic, lemongrass, galangal till aromatic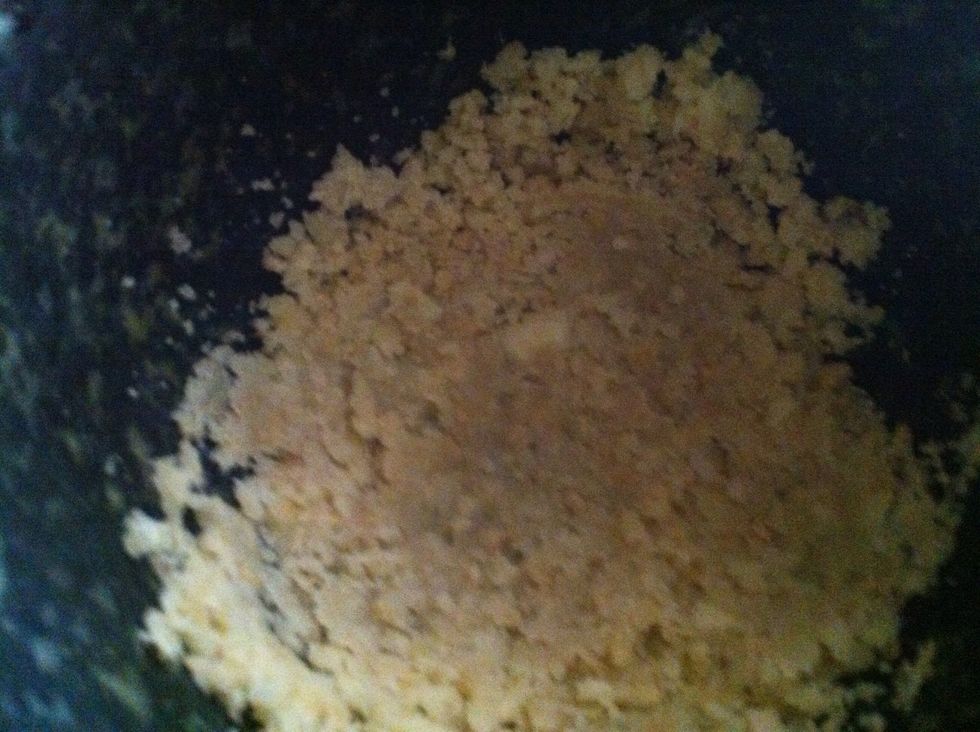 Using a mortar and pestle pound the candlenut. You may subbstitute this for macadamia nuts.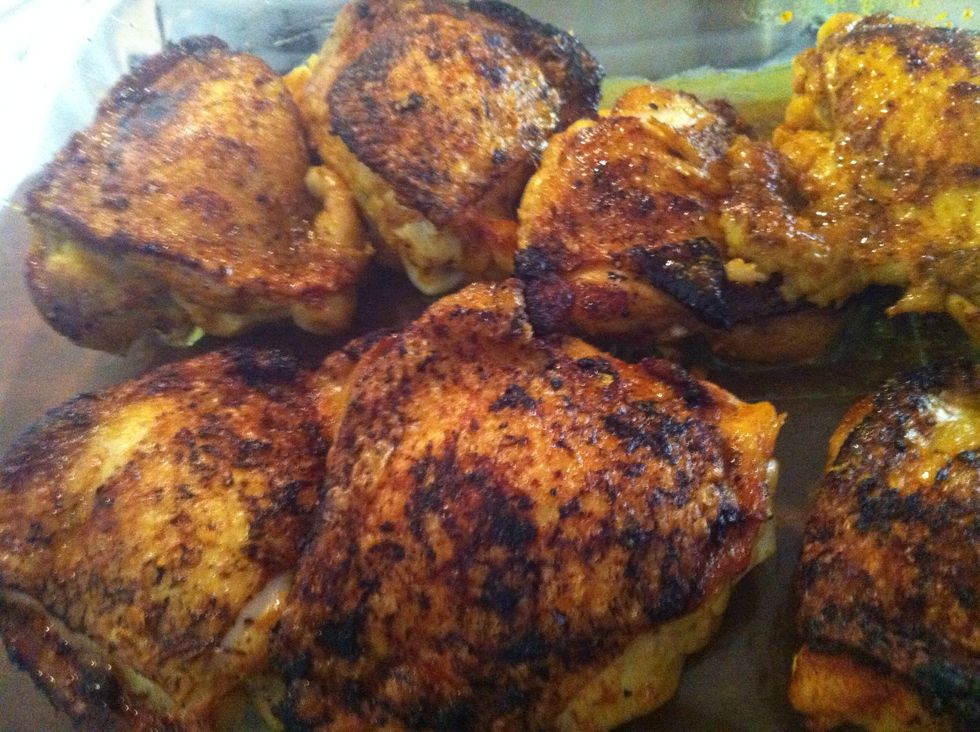 Now heat a wok or pot. Add oil and fry the chicken skin side down till its crispy. You do not need to cook it through at this stage. Remove and place it on a baking dish - skin side up
In the balance oil- fry the spice blend till the oil floats to the top. Now add the candle nut and stir through.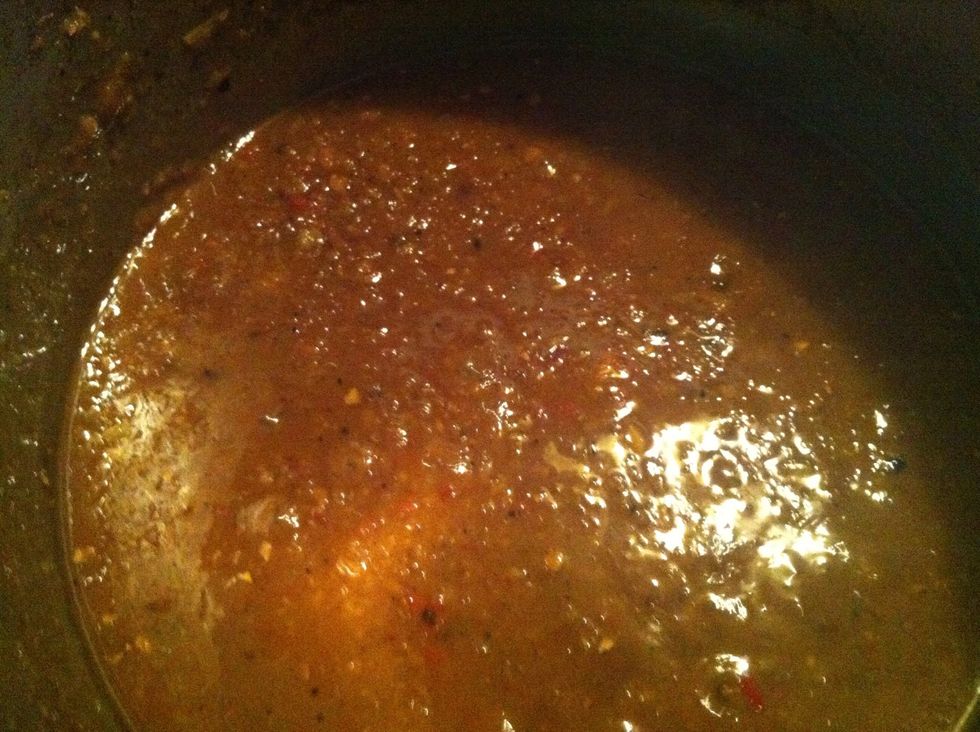 Add the coconut milk. Keep tasting the sauce and adjust the flavor with the tamarind, salt and sugar.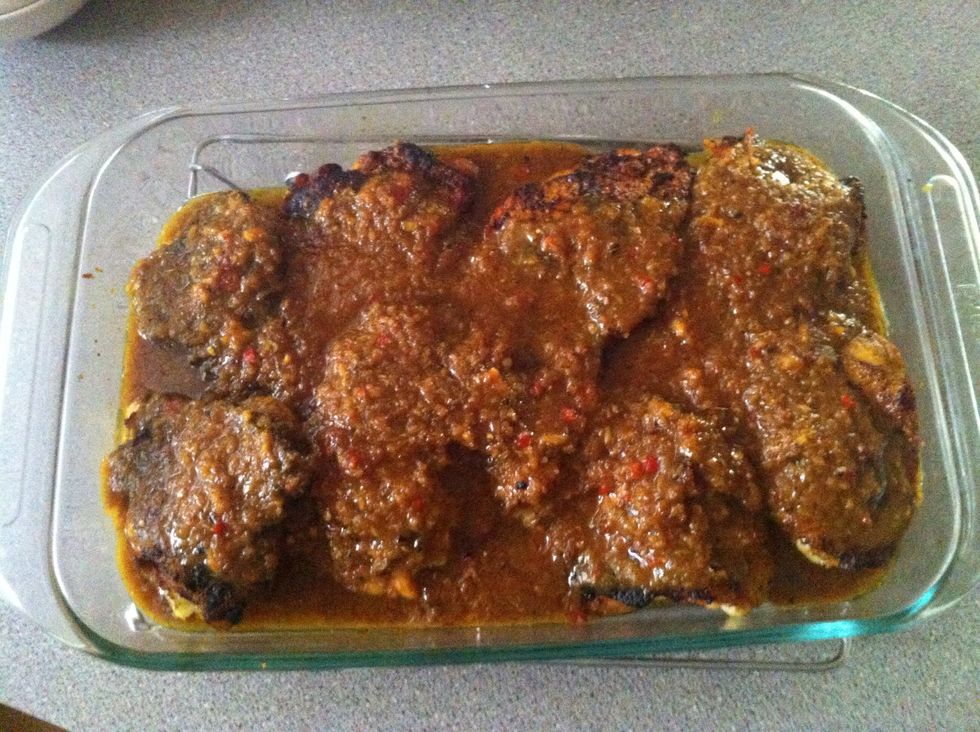 Once you are happy with the flavor pour the basting sauce on the chicken
Bake the chicken at 150deg C for an hour. The basting sauce will caramalise. Serve it hot with plain, coconut or turmeric rice.
1/2kg Chicken thighs skin on
2.0Tbsp Vegetable oil
Marinade
1.0Tbsp Grated fresh turmeric
1/2tsp Chilli powder
1.0Tbsp Dark palm sugar
1.0tsp Salt
Spice Blend
3.0 Fresh Red Chillies
4.0 Dried Red Chillies
6.0 Cloves Garlic
2.0 Large red onion
6.0 Candlenut
2.0in Grated ginger
2.0in Grated galangal
4.0 Stalks lemongrass (white part only)
1.0Tbsp Tamarind pulp
1.0c Coconut milk