Have all the ingredients close by and ready...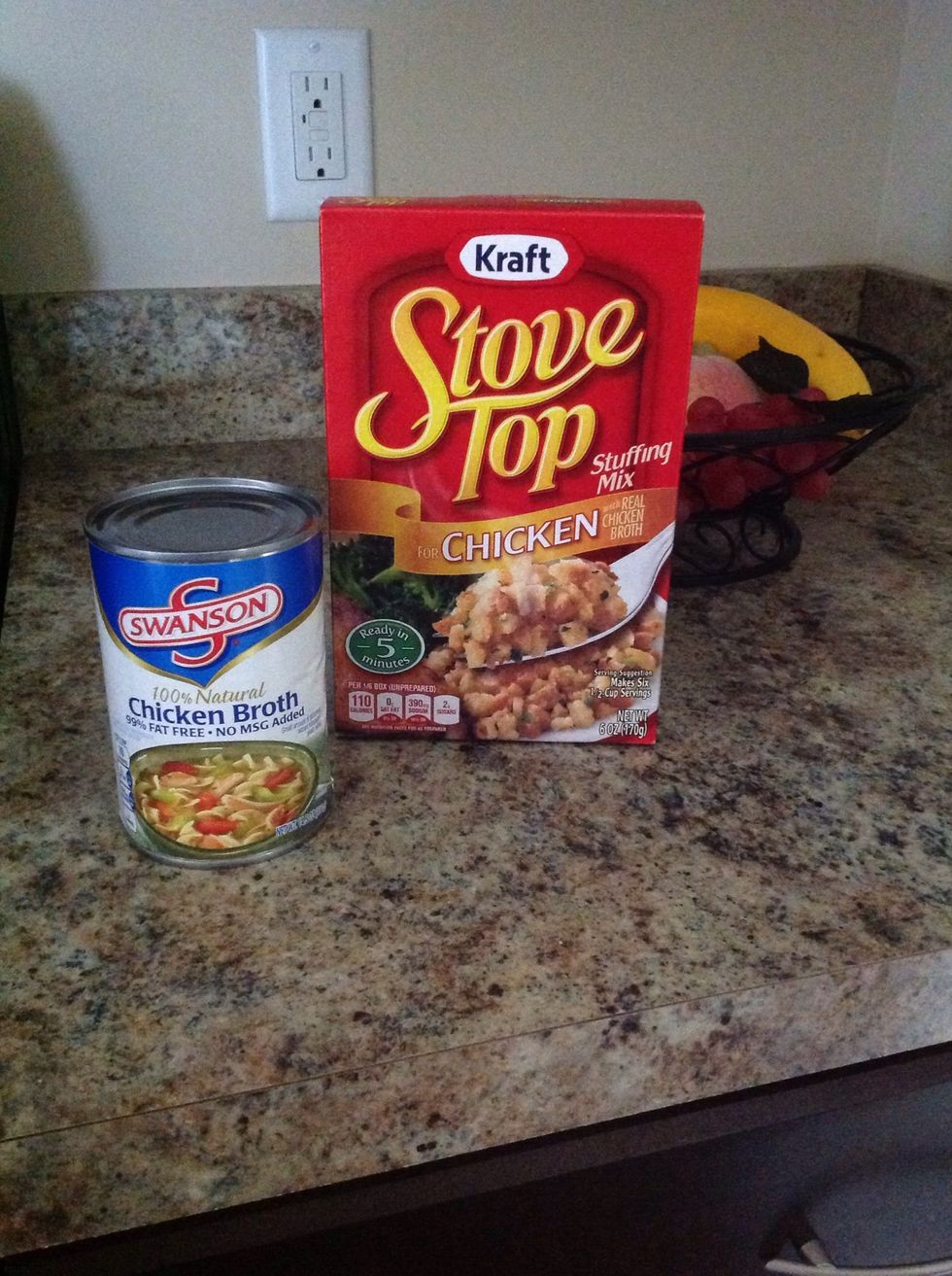 This step must be done ahead of time because you need to let the stuffing cool completely!! Now let's continue....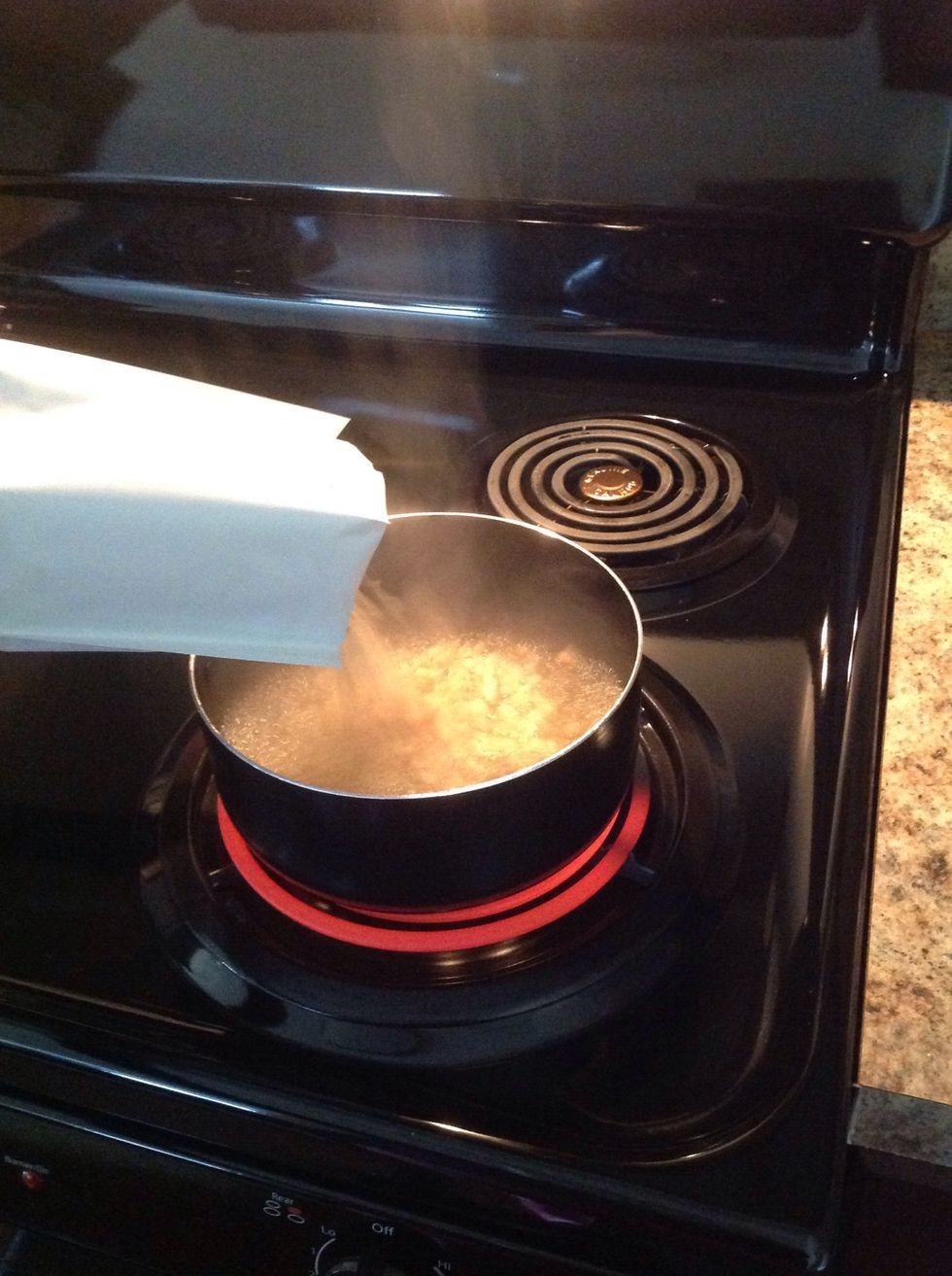 Pour the can of chicken broth into a pot and bring to a rolling boil. Once the chicken broth is boiling, add the Stovetop stuffing mix and remove from the heat.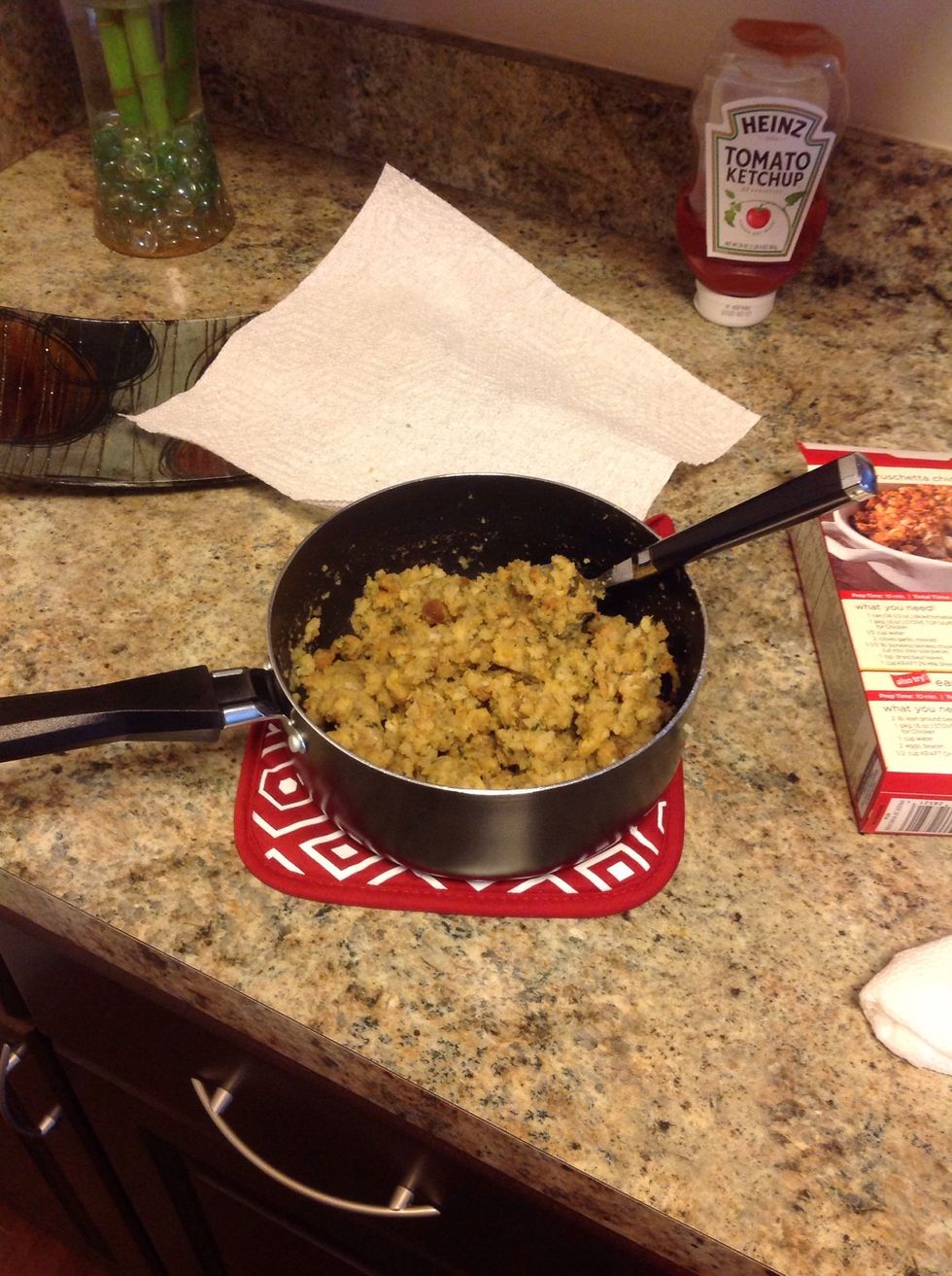 Mix until fully combined and set aside for at least 2hrs or overnight. The stuffing must be completely cooled before it's added to the ground turkey.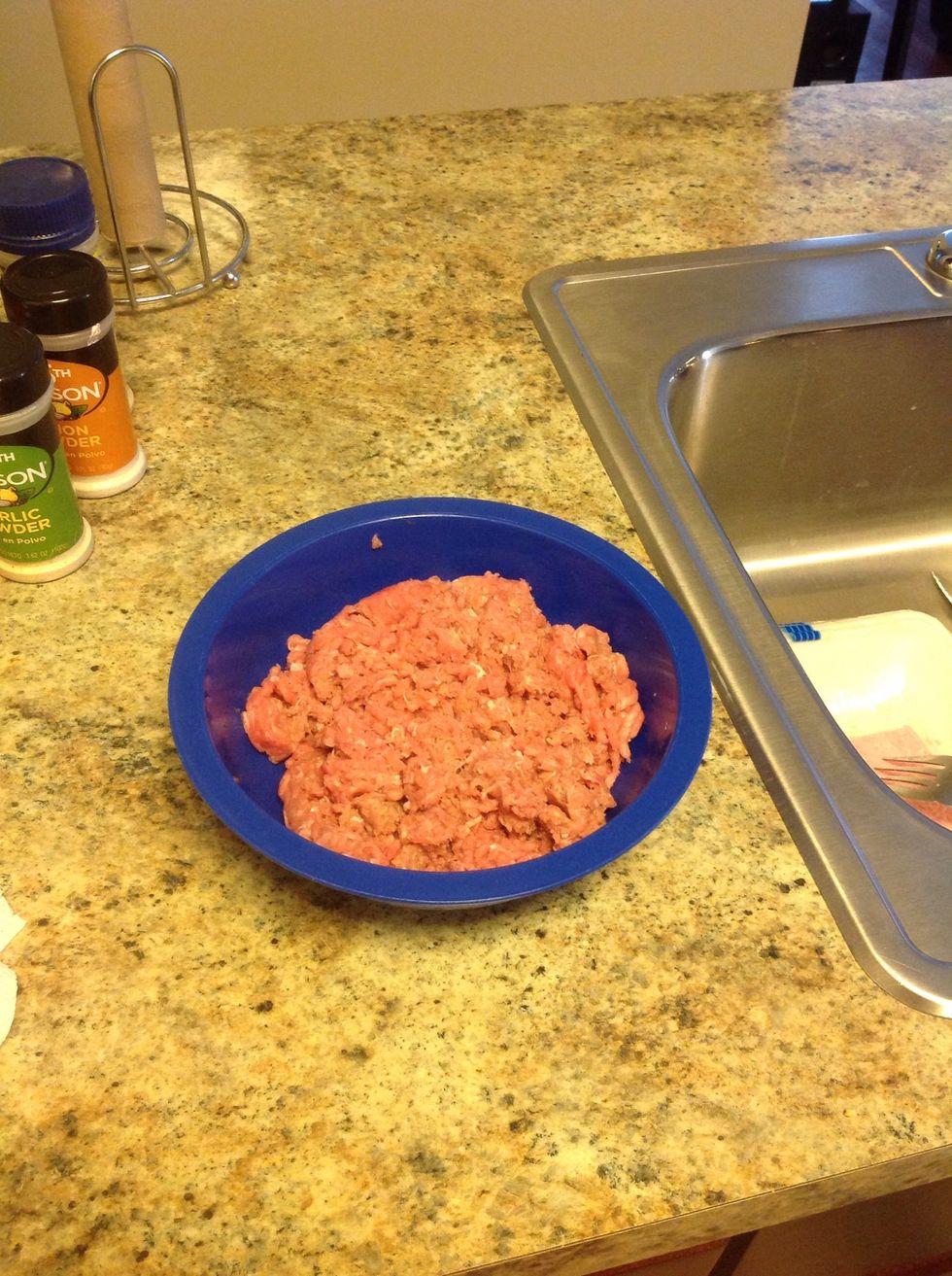 Once the stuffing mix has completely cooled, it's time to grab the ground turkey.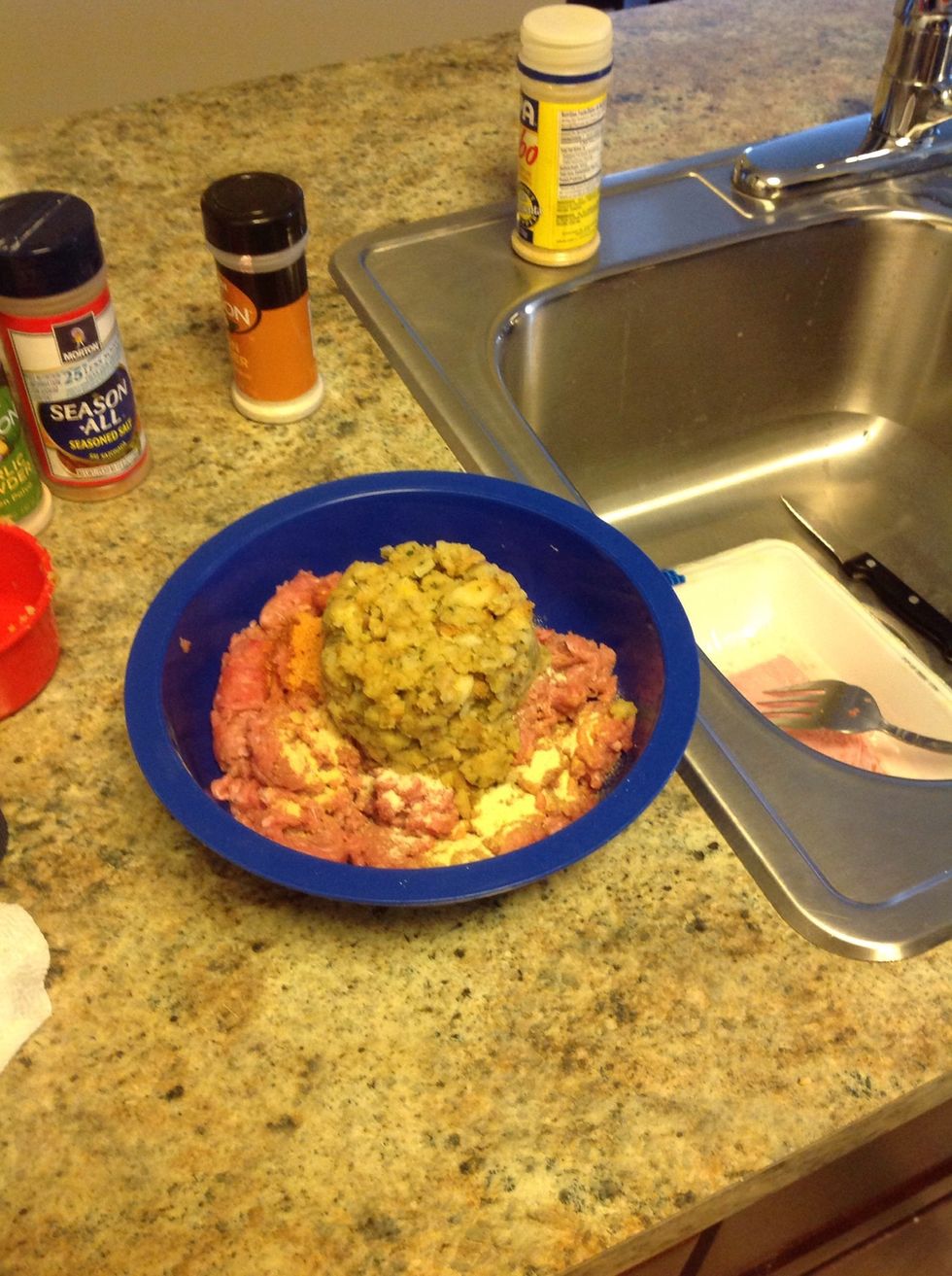 Add the adobo, garlic powder, onion powder, season salt and 1 cup of stuffing.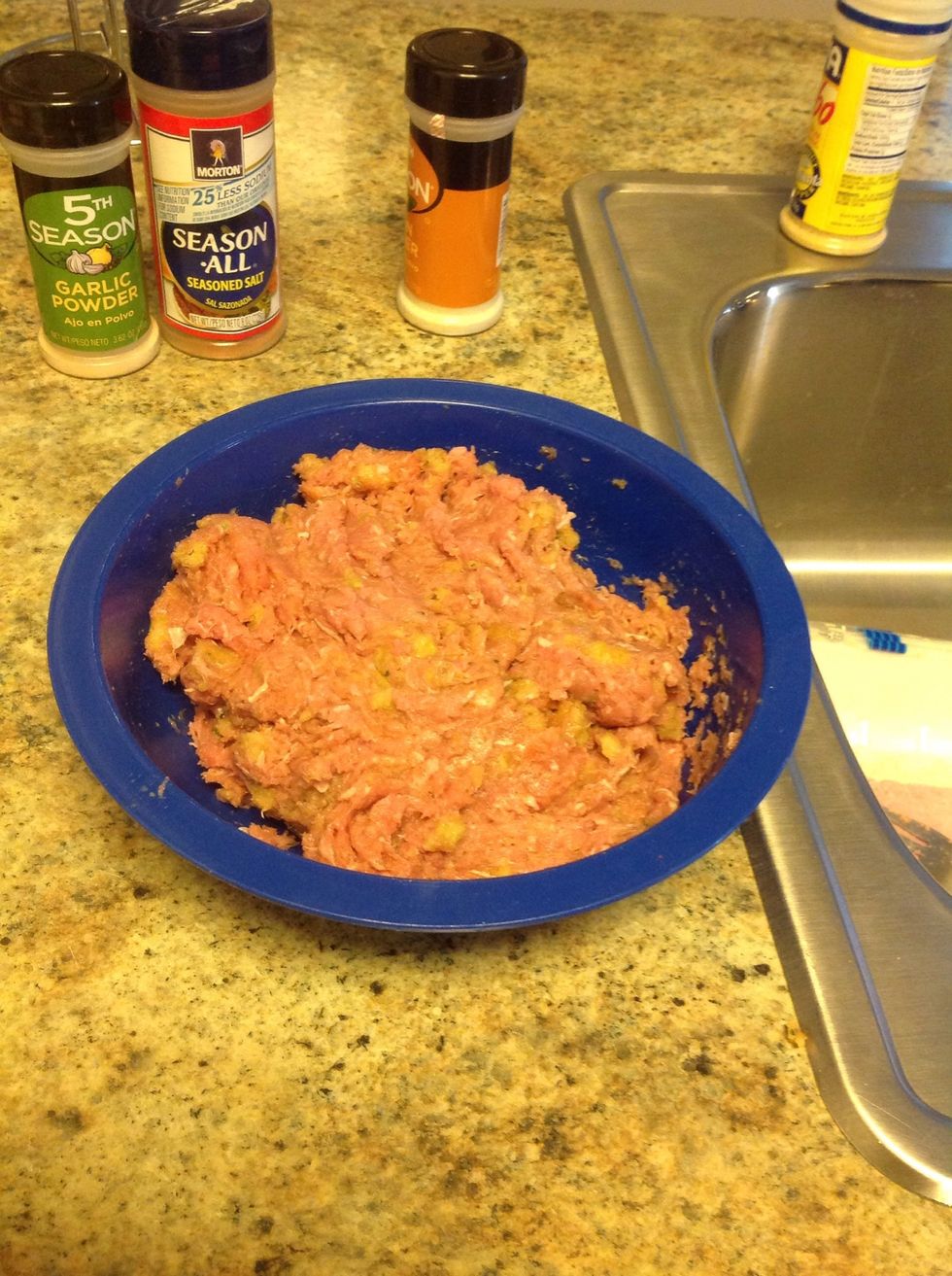 Mix until fully combined.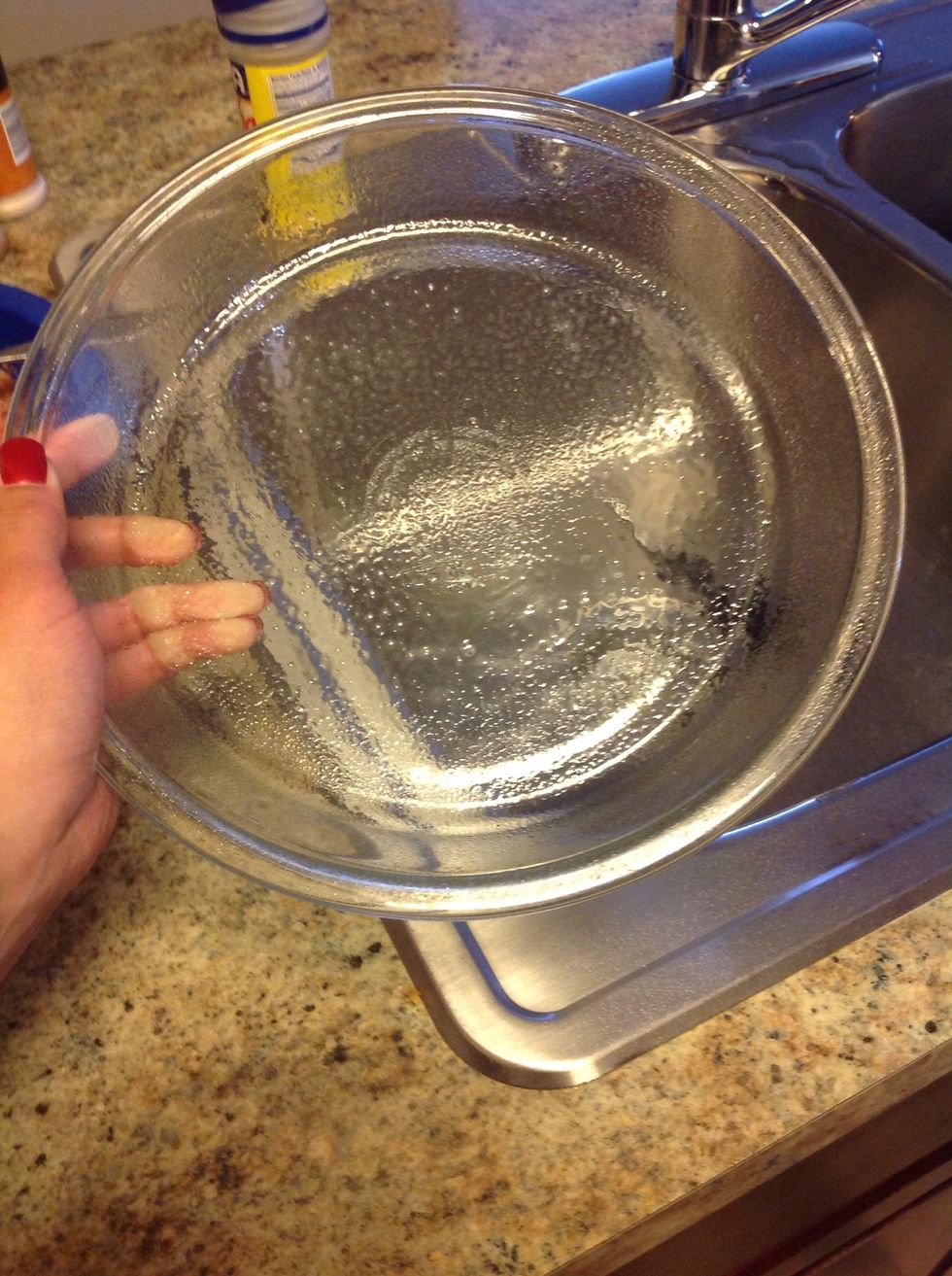 Spray your pan with nonstick cooking spray. I'm using a 9in pie dish. Why? It was the first one I saw and I didn't want to hear all that click/clacking noise when you finally get to the pan you want😑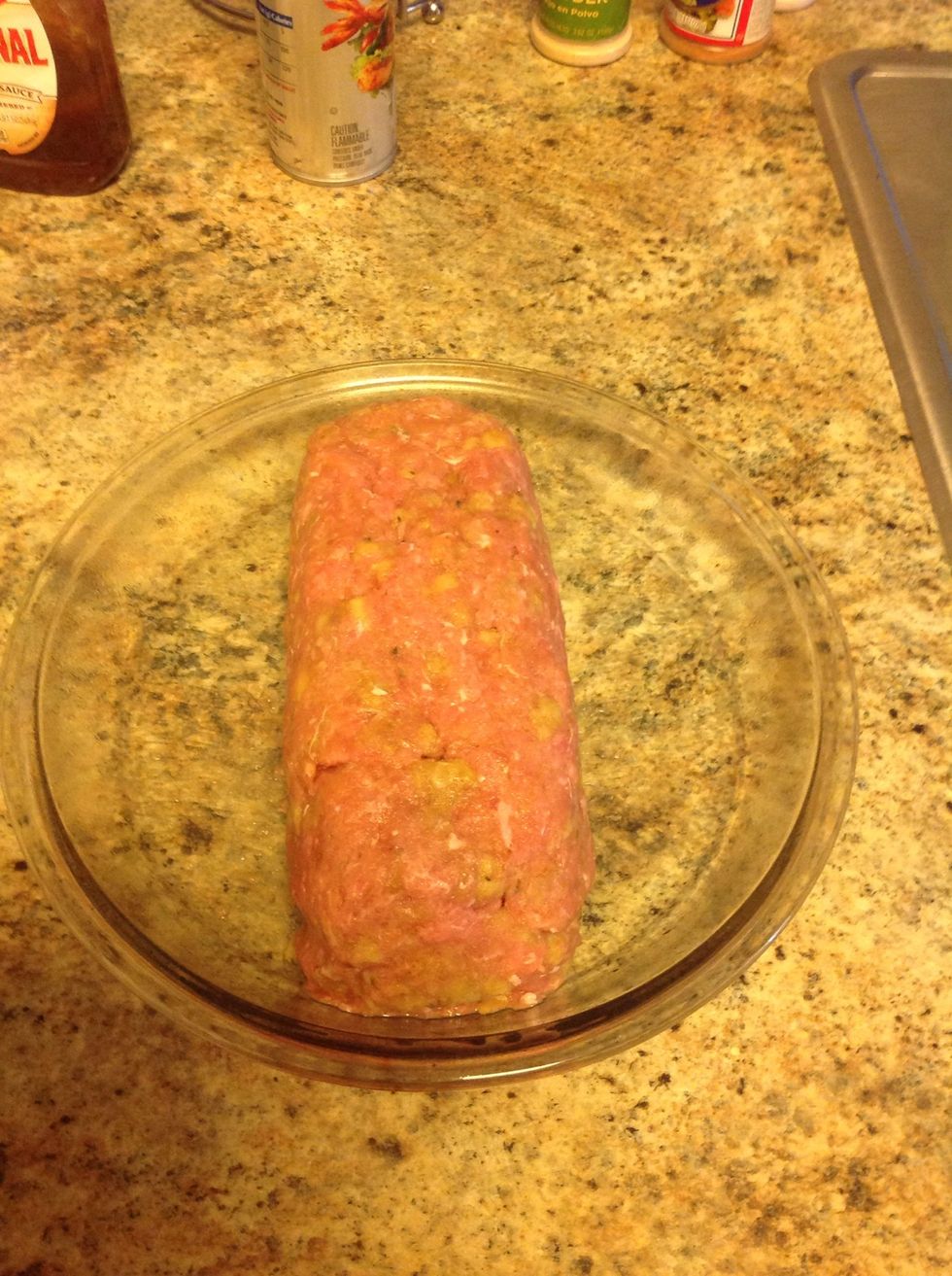 Put the ground turkey mixture in your baking pan/dish. Form it into a rectangle shape or loaf. Set aside....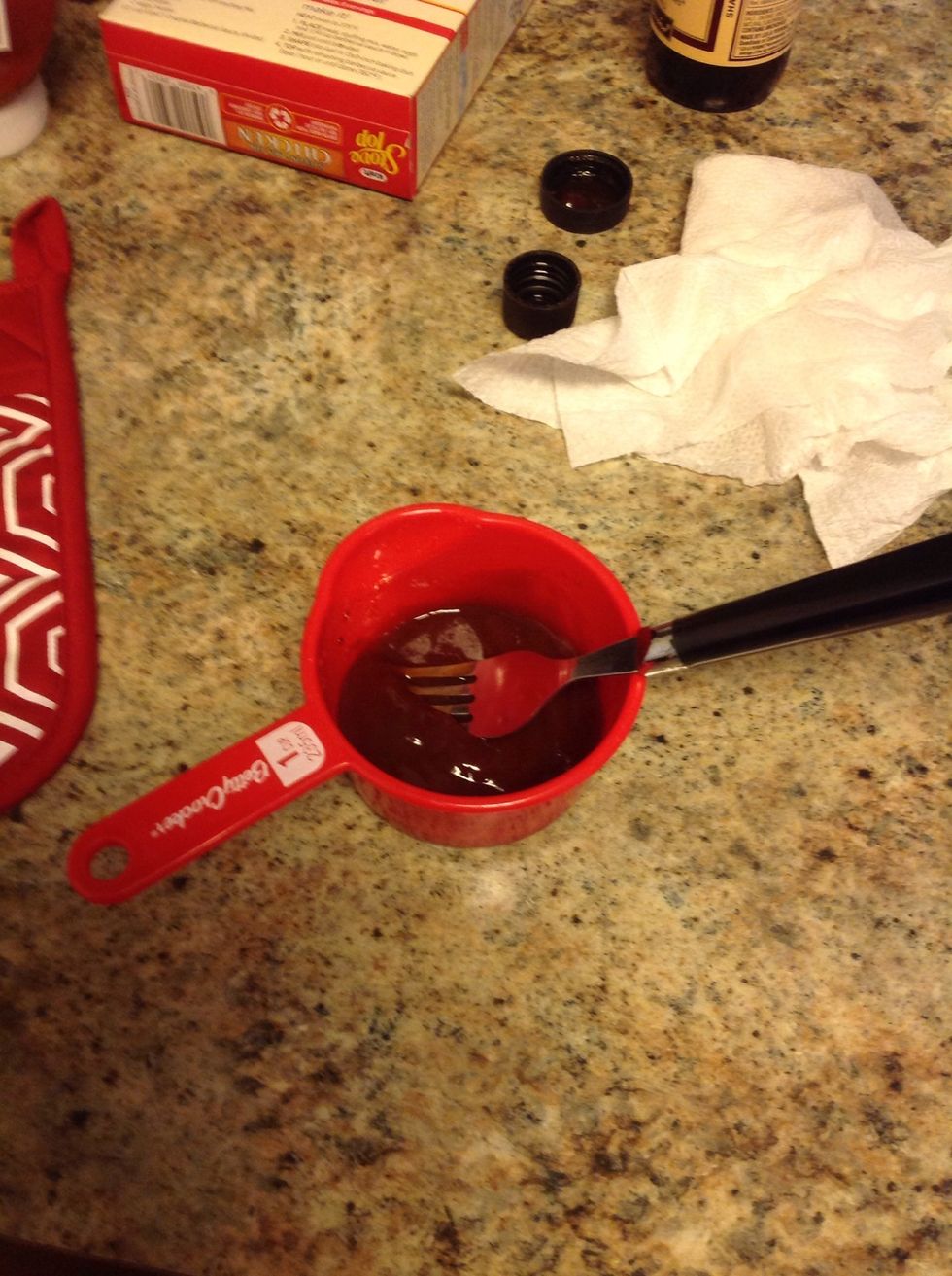 Mix the ketchup, barbecue sauce and Worcestershire sauce together. Taste and make sure it's to your liking.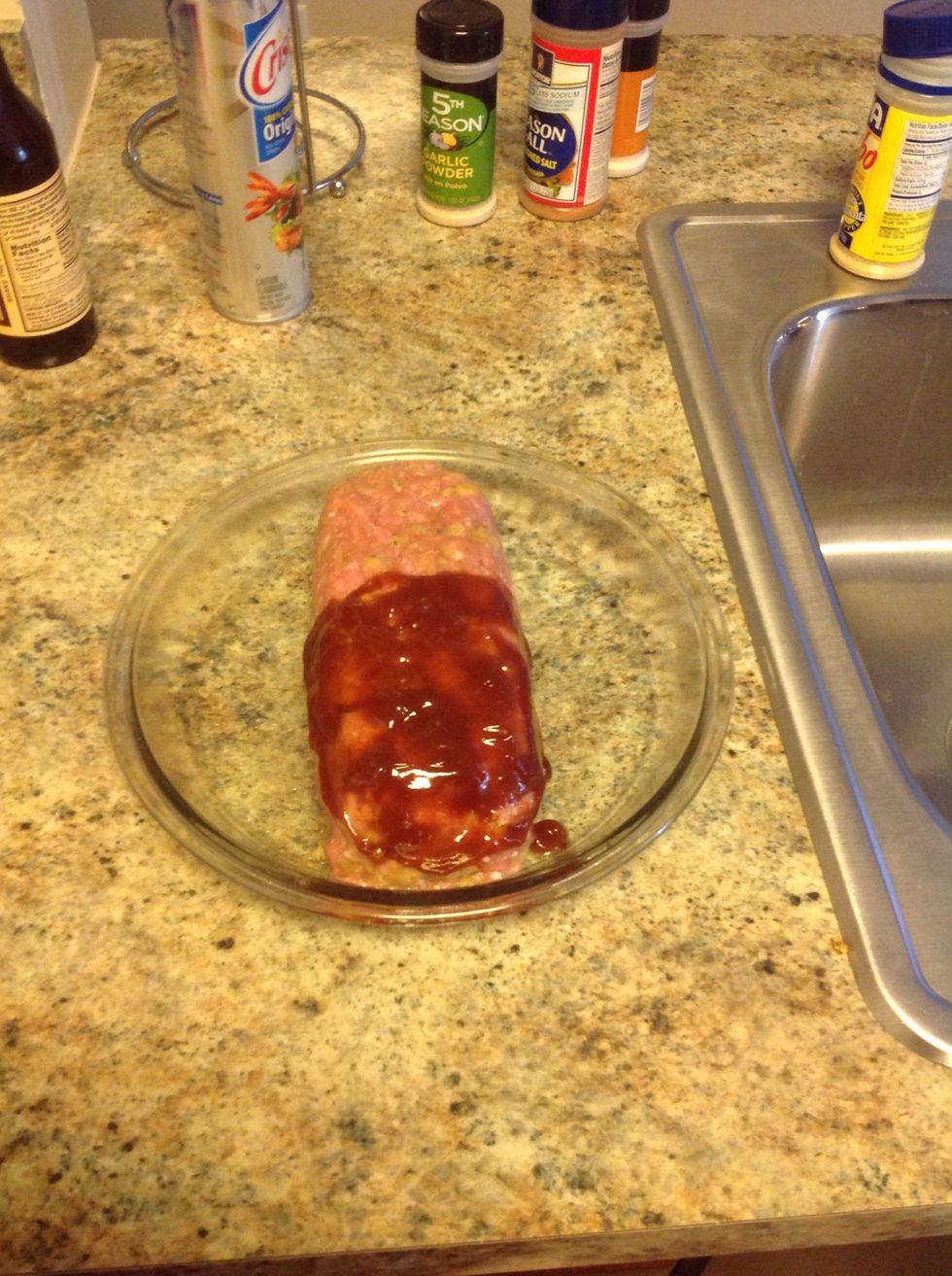 Put half of the sauce mixture on the meatloaf and save the rest for later. I only put the sauce on 1/2 of the meatloaf. My daughter is a verrrrrrry picky eater 😤 Drives me nuts sometimes but I ❤️ her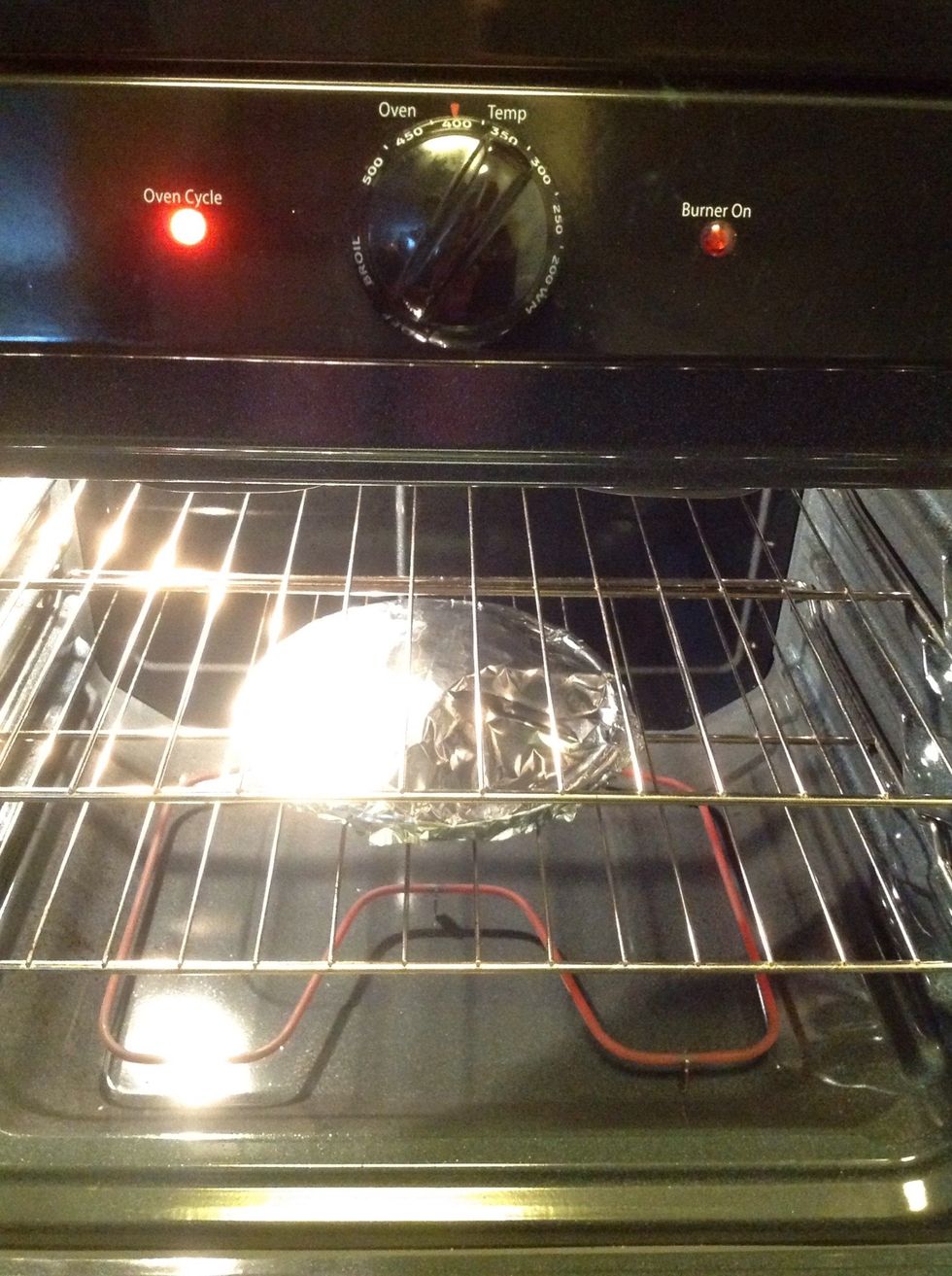 Cover the meatloaf and place in the oven at 400 degrees for 45 min. Or whatever works for you ☺️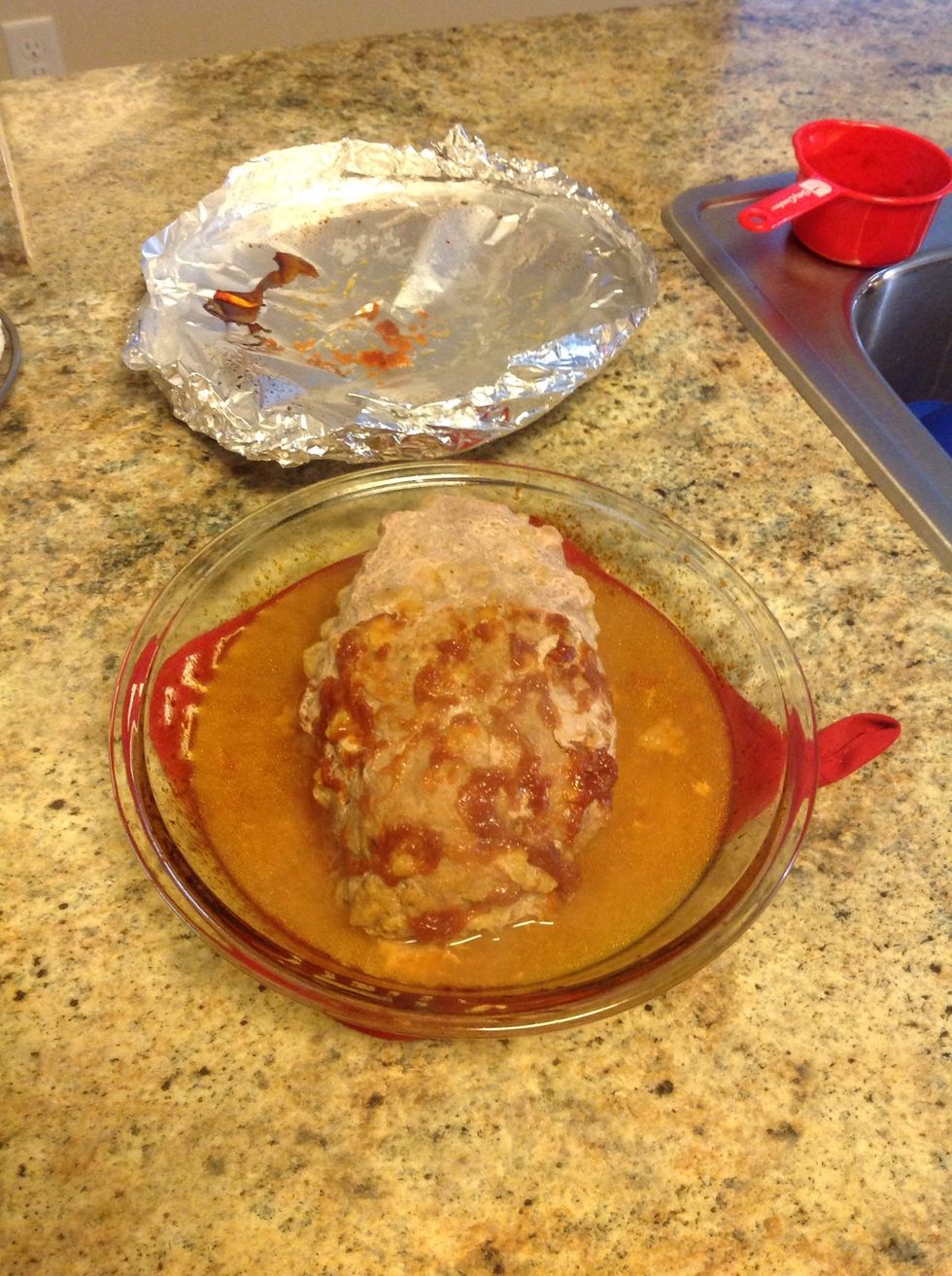 Now...I'm not sure what happened here but my loaf spread while baking. It's ok because I'm still going to devour it! Drain the liquid from the pan. Remember the sauce you saved, add that on top now.
Place back in the oven uncovered for 15 min.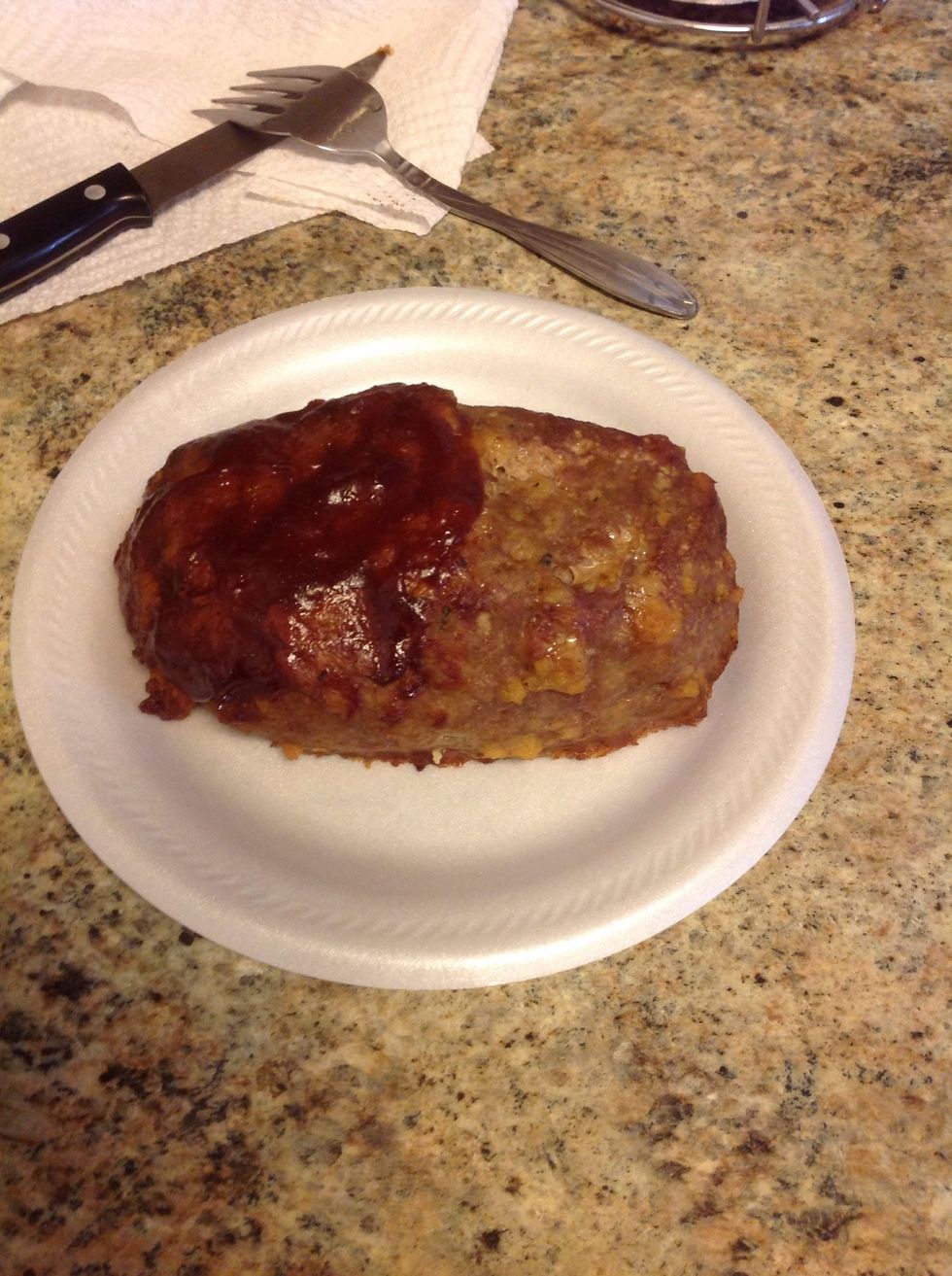 When done, allow the meatloaf to rest/cool. Once cooled, slice and serve with your favorite side dish. You could even serve with the remaining stuffing.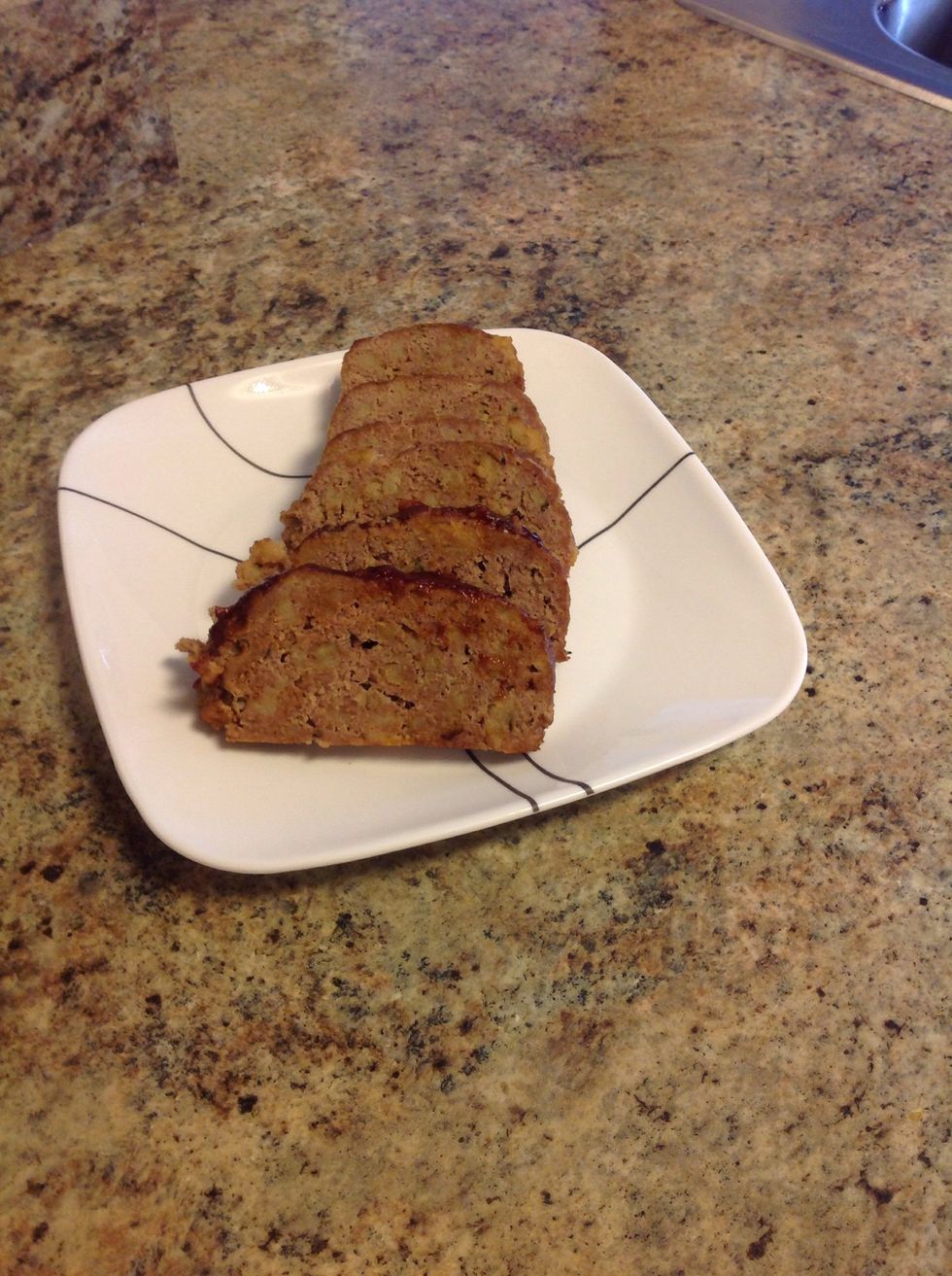 Comfort food at its best!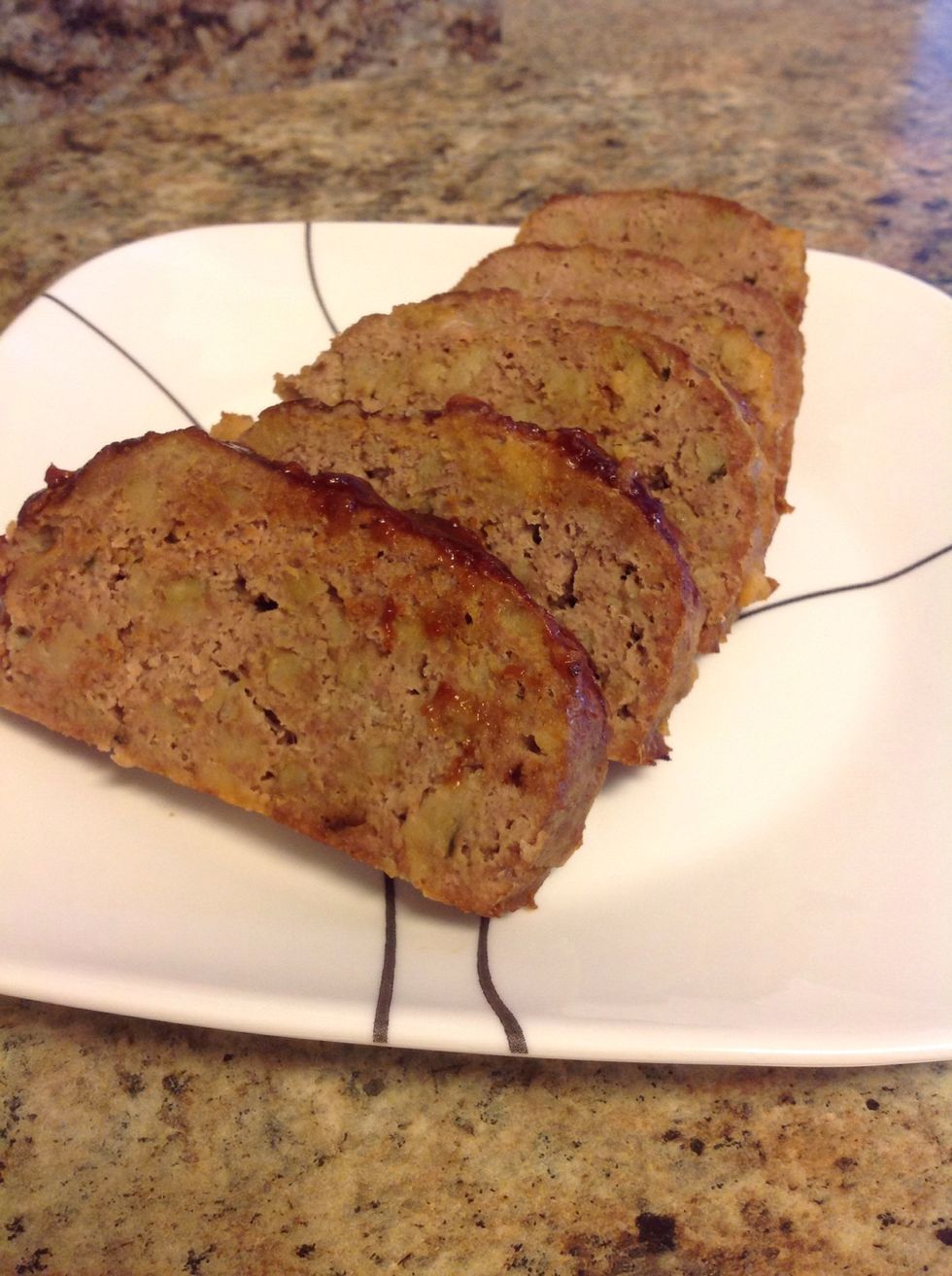 Enjoy!!!
1.0lb Ground turkey
1.0 Box Stovetop stuffing mix
1.0 Can of chicken broth
1.0tsp Adobo
1.0tsp Garlic powder
1/2tsp Onion powder
2.0Tbsp Ketchup
2.0Tbsp Worcestershire sauce
1.0Tbsp Barbecue sauce