Cook Aviyal ( South Indian Mix Vegetable Dish)
19
Aviyal or Avial is a medley of hardy vegetables in a coconut gravy. Its common in Kerala, Tamil and Udupi cuisine. Among the vegetables used this dish are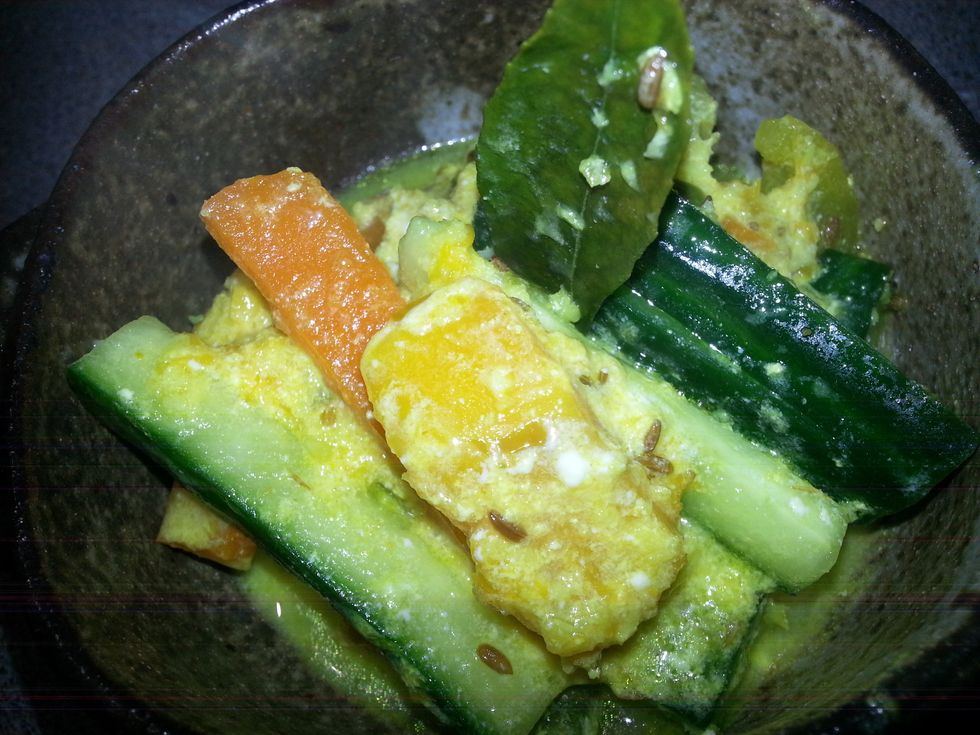 Raw Banana or plantain, Yam, Drumstick, Snake Beans, Snake gourd, Pumpkin, Winter Melon, Carrot and Cucumber. For vegans add mango/tamarind (use this instead of yogurt).
Though potato and celery are not traditional to this dish - you can use them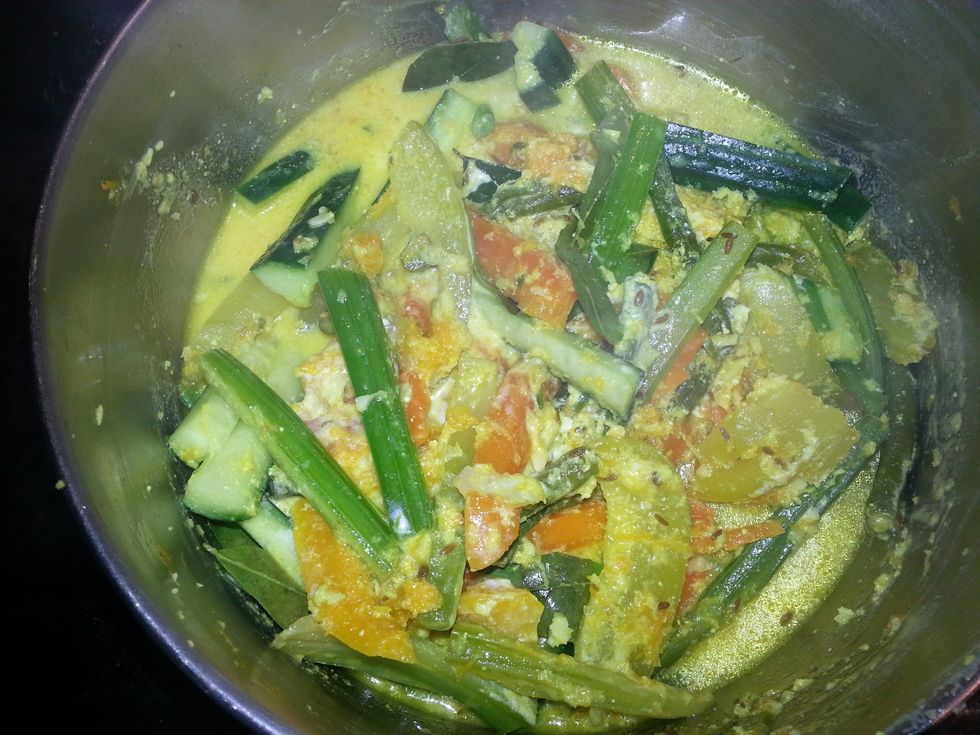 First get some hardy vegetables of your choice from the previous suggestions. Its important to cut them in uniform so it cooks evenly. I cut it into 1 inch batons.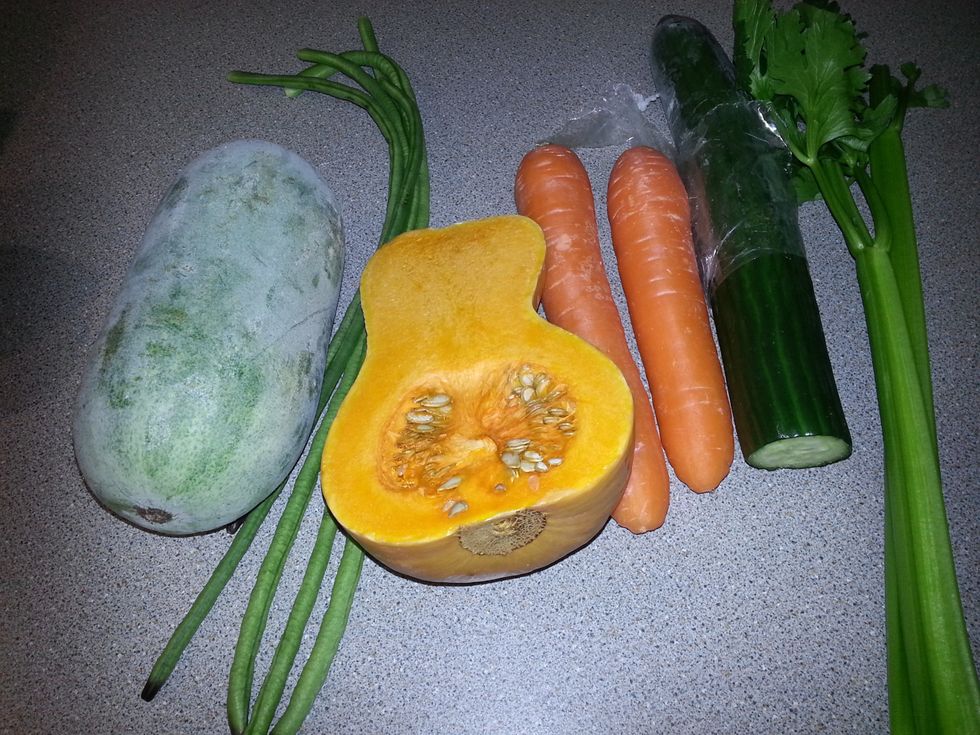 For best results have at least 5 variety of vegetables
Add vegetables that take longest cooking time into a pot with water, salt, 1 whole green chilly and ground turmeric. Cook till al dante.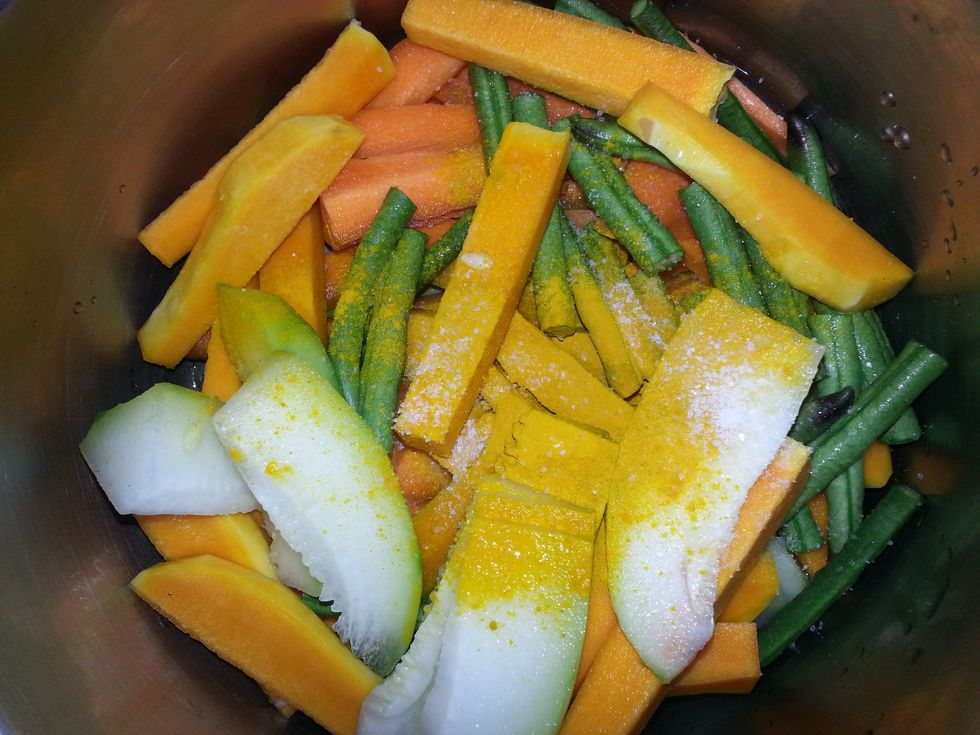 Meanwhile coarsely grind the whole cumin seeds.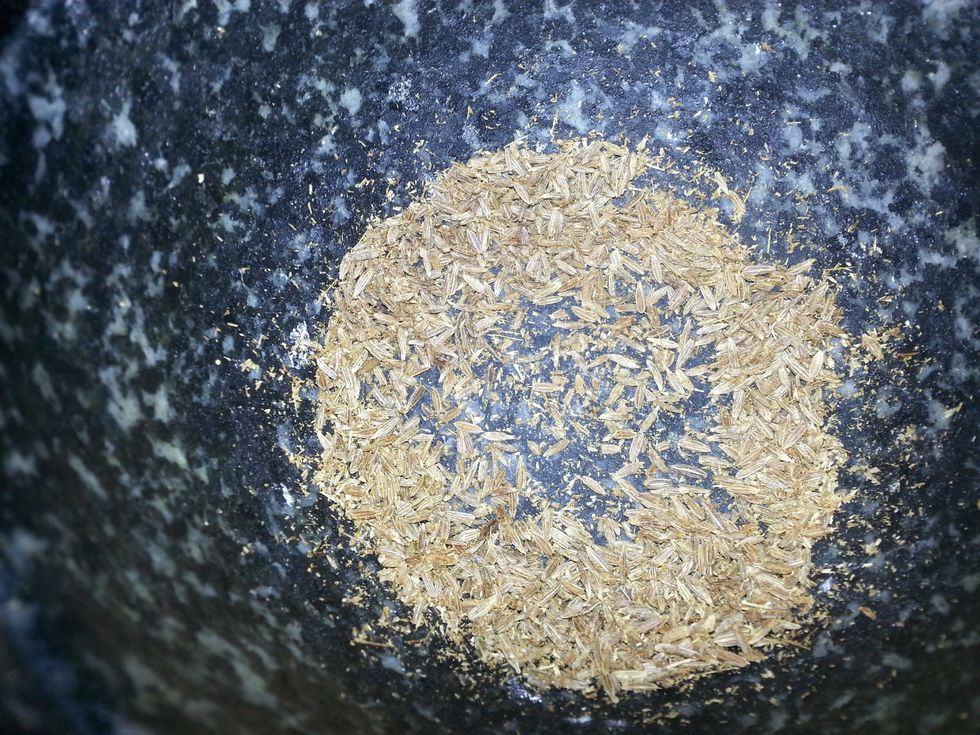 Next add roughly diced green chilly and pound again.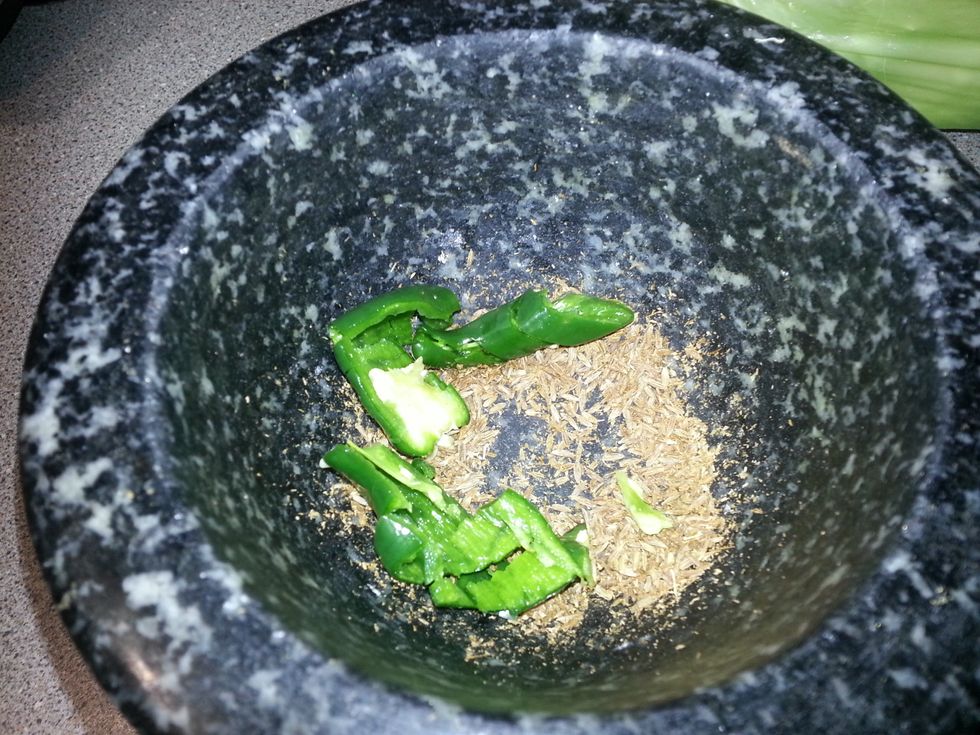 Now add grated coconut and pound for the final time till you get a coarse paste.
When the vegetables are al dante - its cooked but hold its shape and not mushy. Be careful not to stir hard and cause the vegetable to break.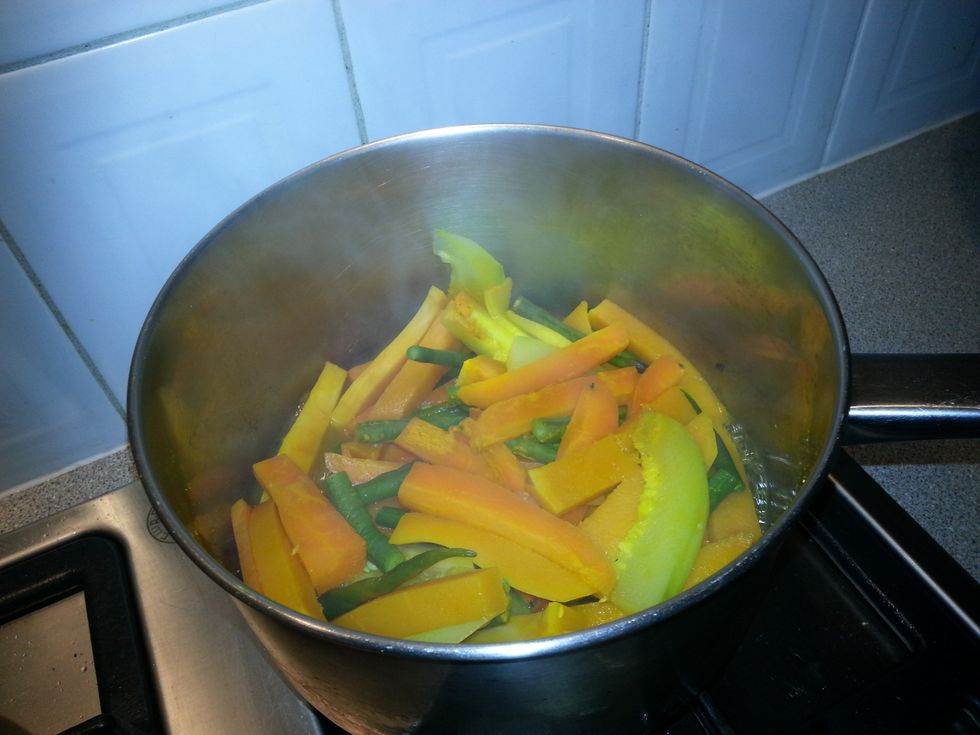 If you have any vegetables that needs less cooking time - add them now.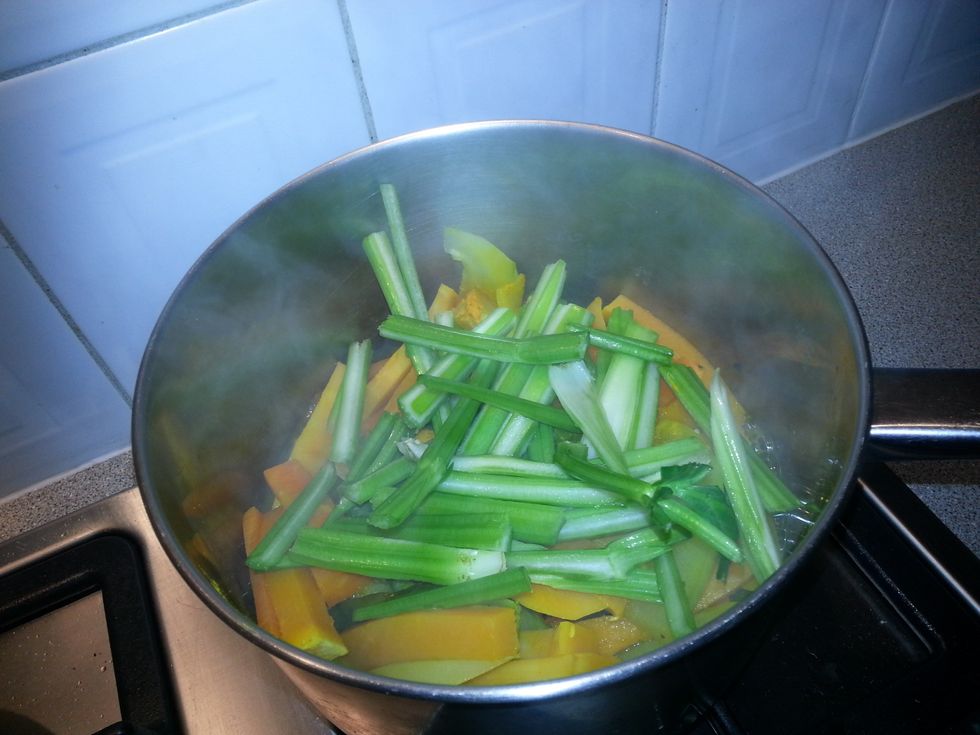 Next add the ground coconut paste.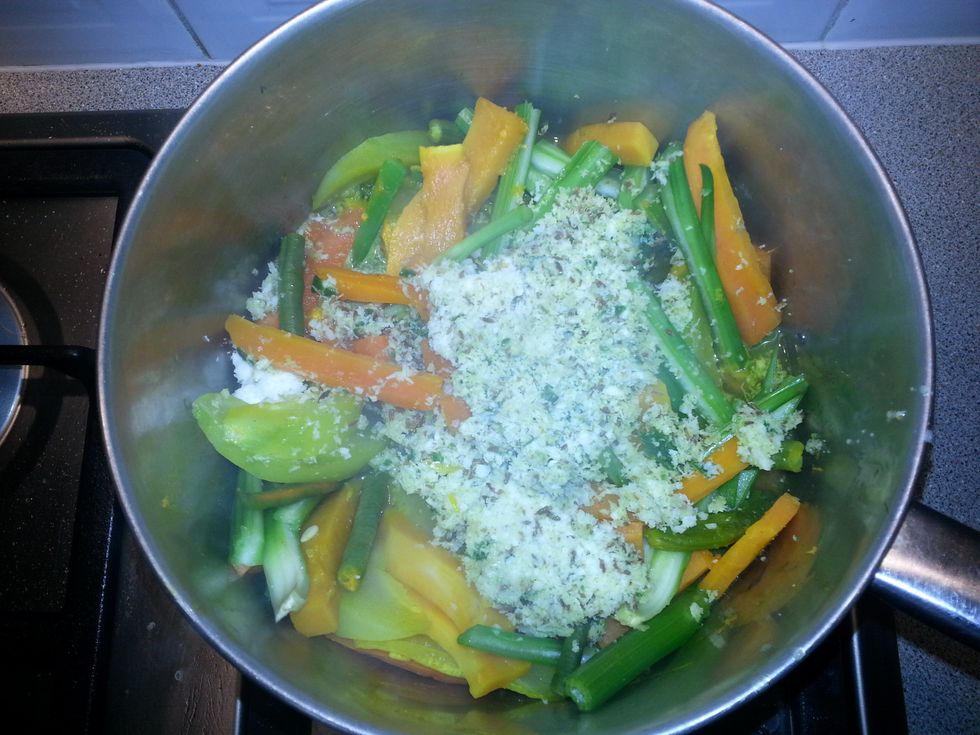 Stir gently to incorporate all the flavors.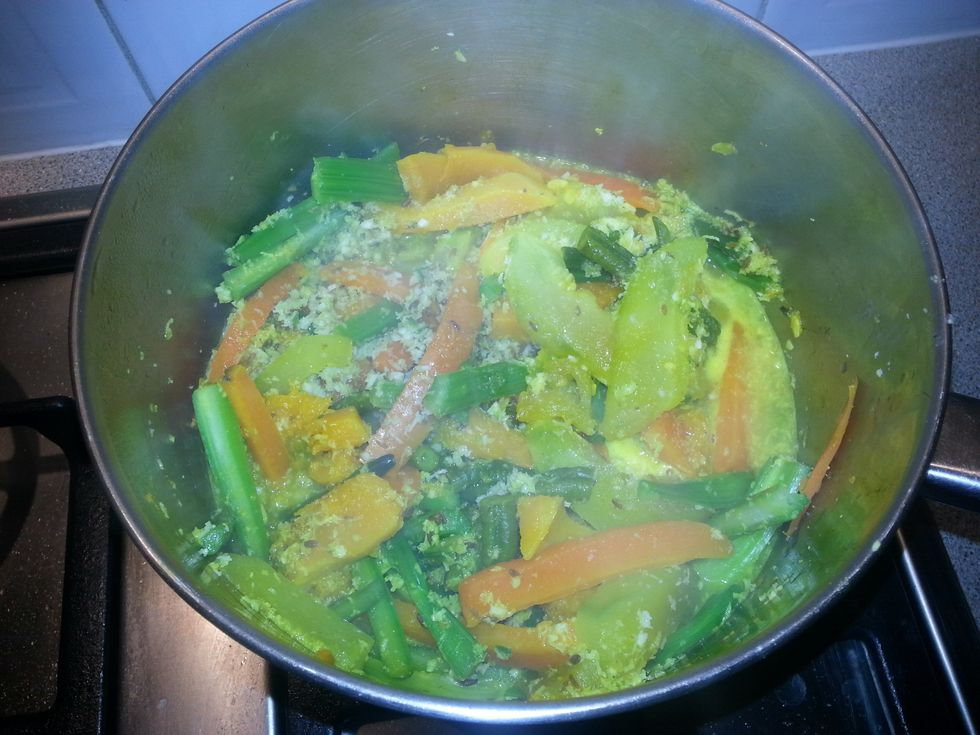 Add coconut oil.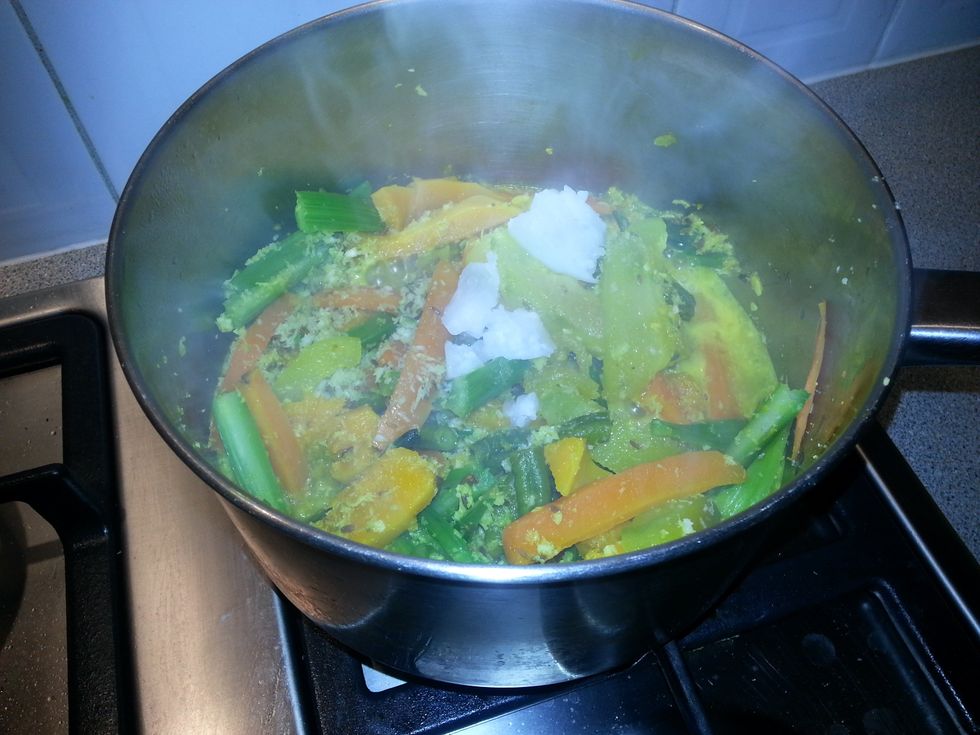 And a sprig of curry leaves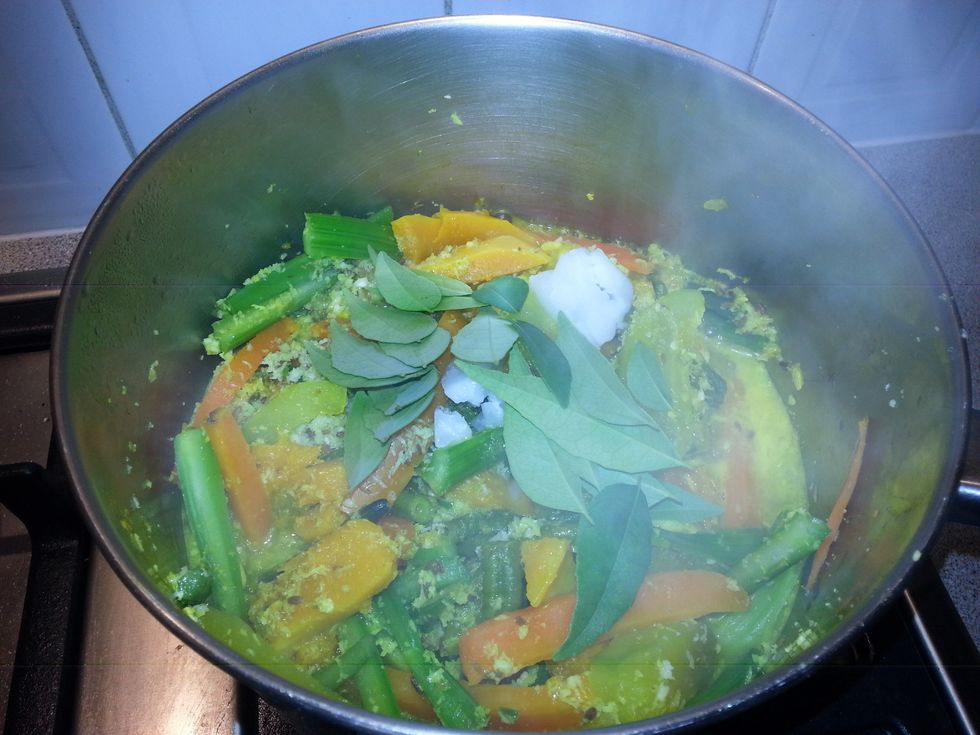 Taste and adjust the seasoning. Once you are happy remove from the flame and add whisked yogurt.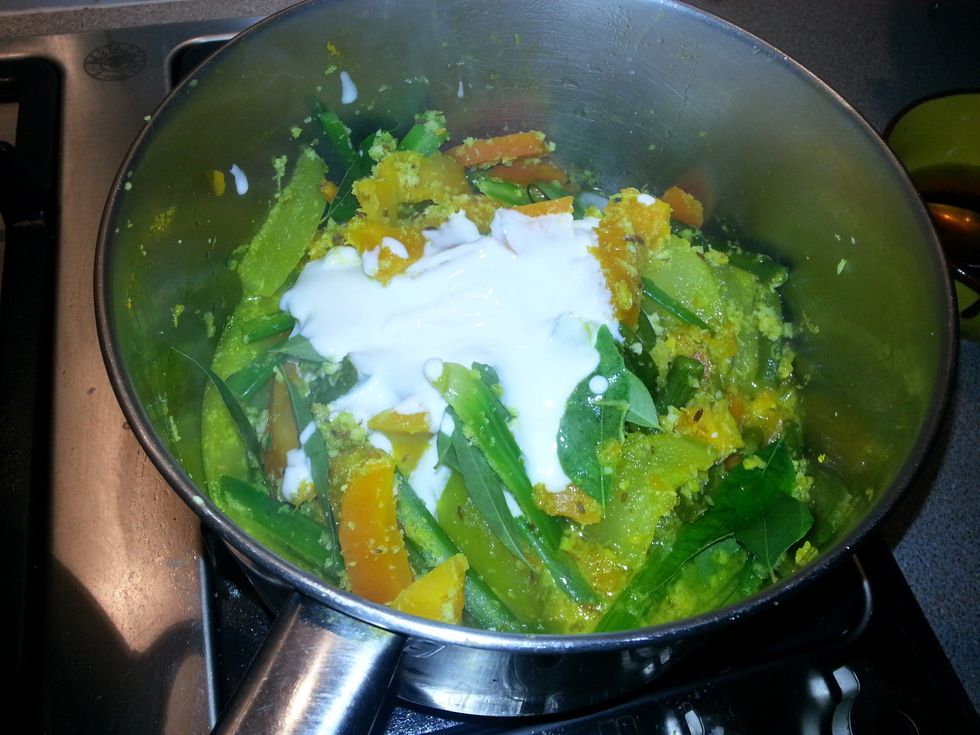 I like my cucumbers crunchy, so I add the last.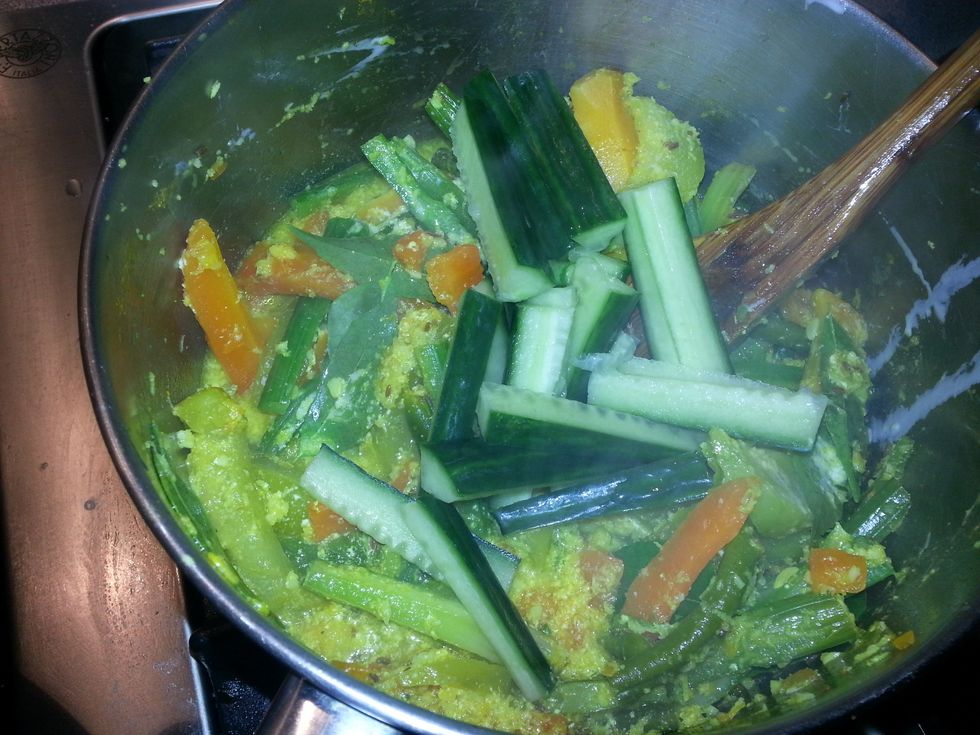 Mix well and allow the cucumber to soak the coconut yogurt gravy.
Serve the aviyal hot with plain basmati rice.
3.0c Batons of Vegetable (refer to note)
3/4c Water
Salt to taste
1/4tsp Ground Turmeric
2.0 Green Chillies
1.0tsp Whole Cumin Seeds
1/2c Fresh or Frozen Grated Coconut
1/4c Yogurt (whisked)
1.0Tbsp Coconut Oil
1.0 Sprig Curry Leaves
style="margin-bottom:60px;">