This is my first menu from the cook book Muy Bueno, a gift from my mother. I'm hoping it tastes like home.
2984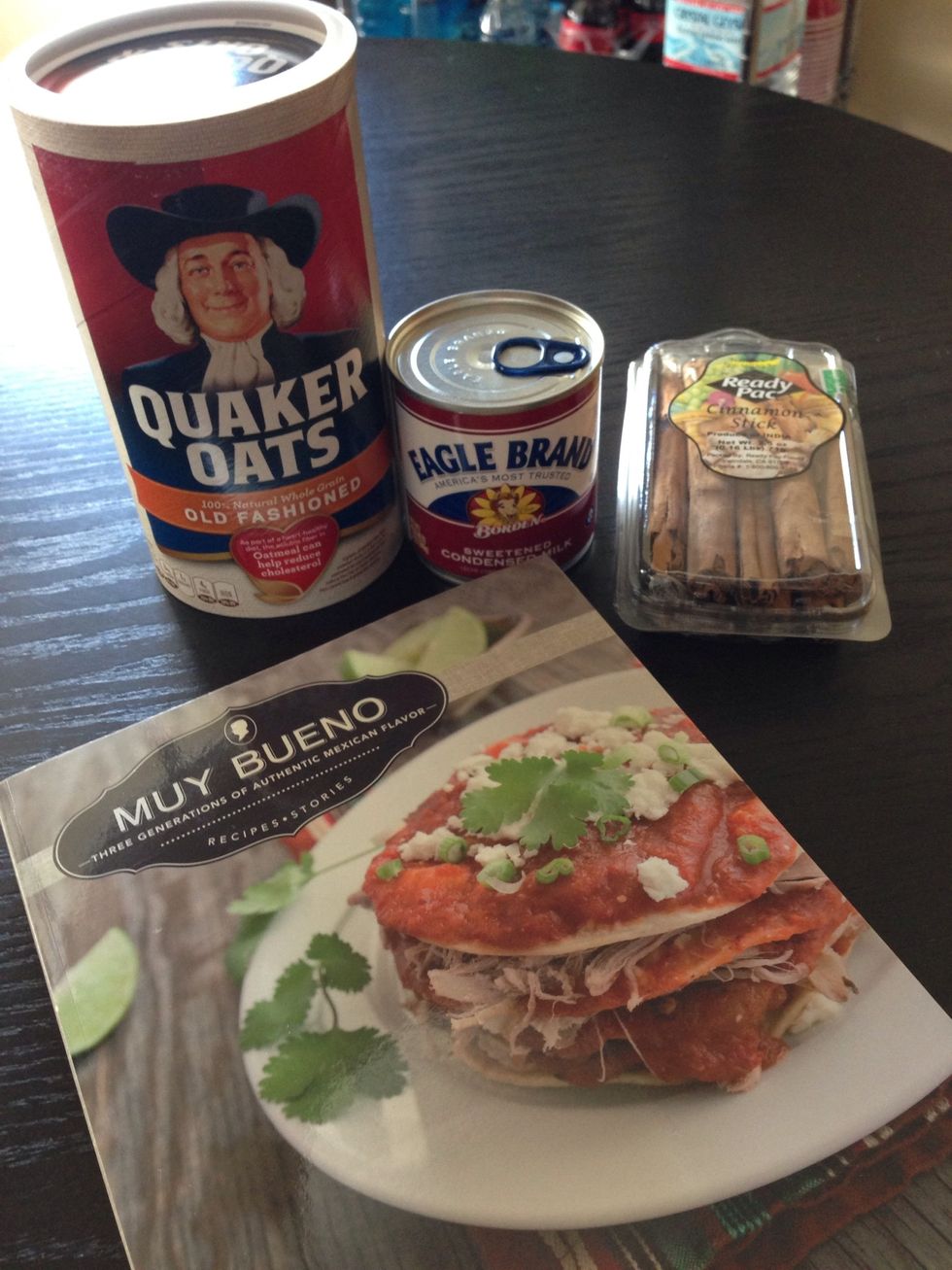 Ingredients!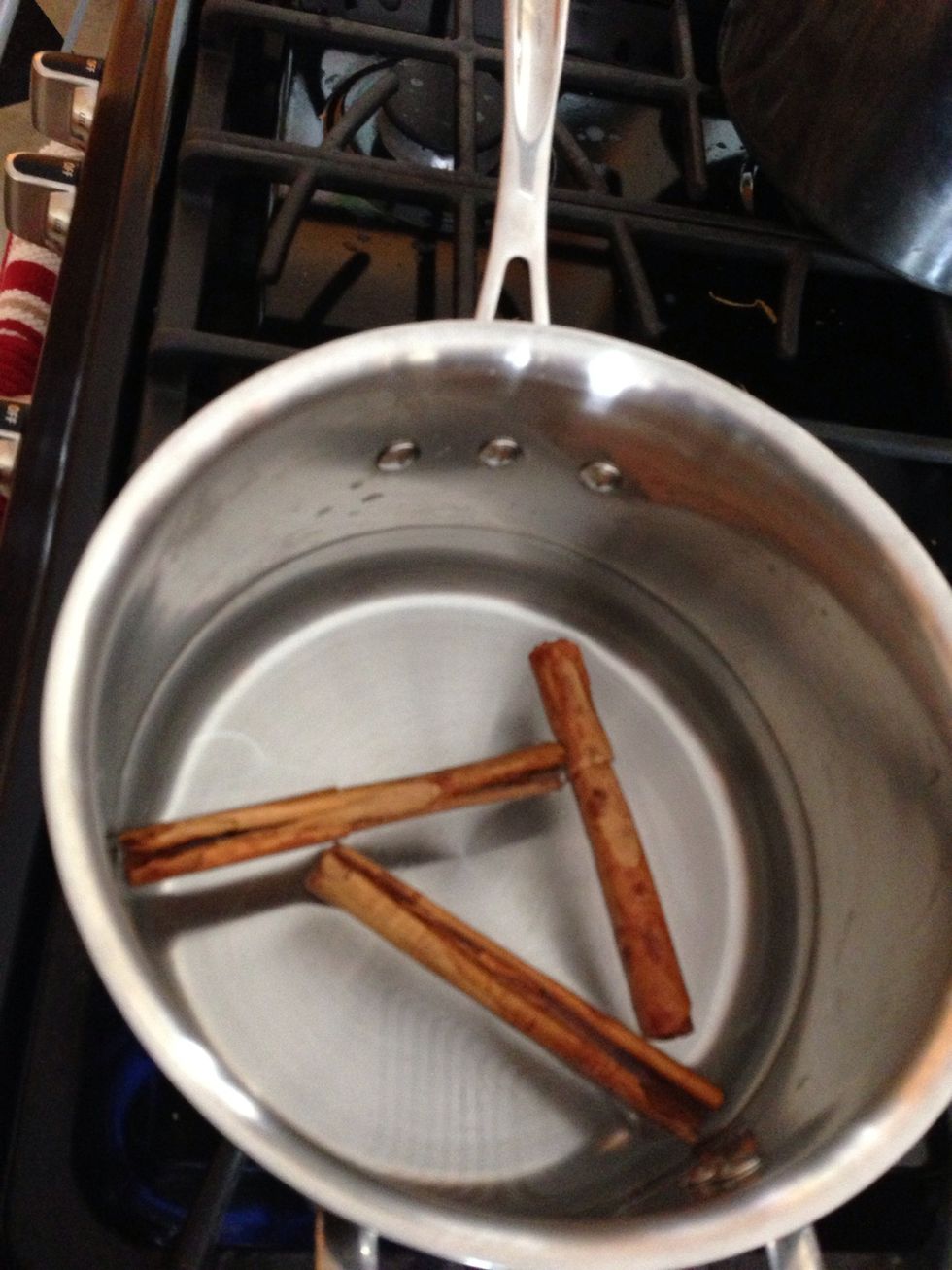 Boil water with Cinnamon sticks and let steep about 1 hour. (Aka let the sticks sit in the water so that it takes in the flavor). This is important so that you can remove the sticks and not bite them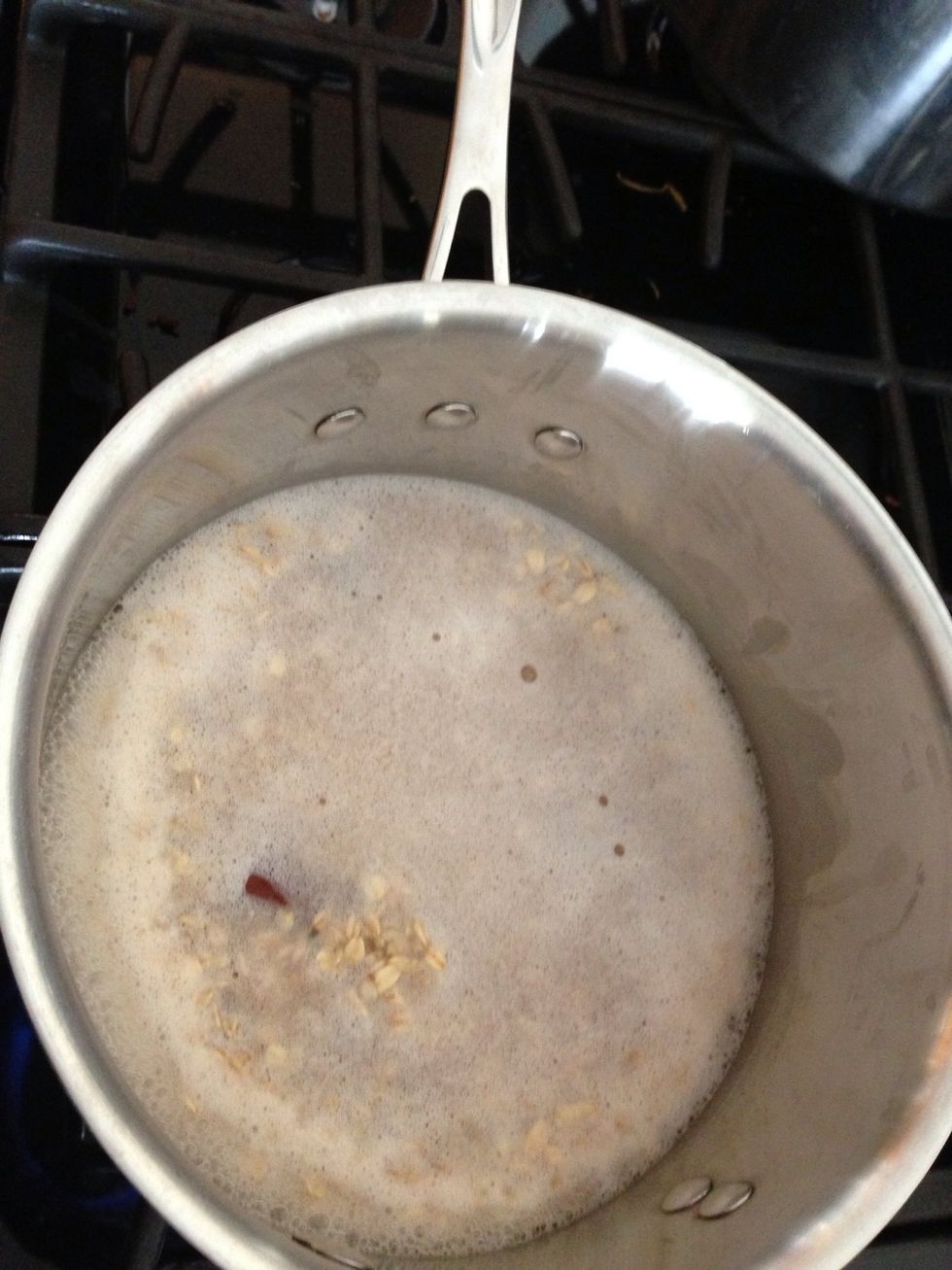 Add salt and oatmeal to boil. Lower heat and simmer for 30 min, stirring often. Add condensed milk slowly and to taste. Be careful it will sweeten strongly. Simmer for 15 minutes.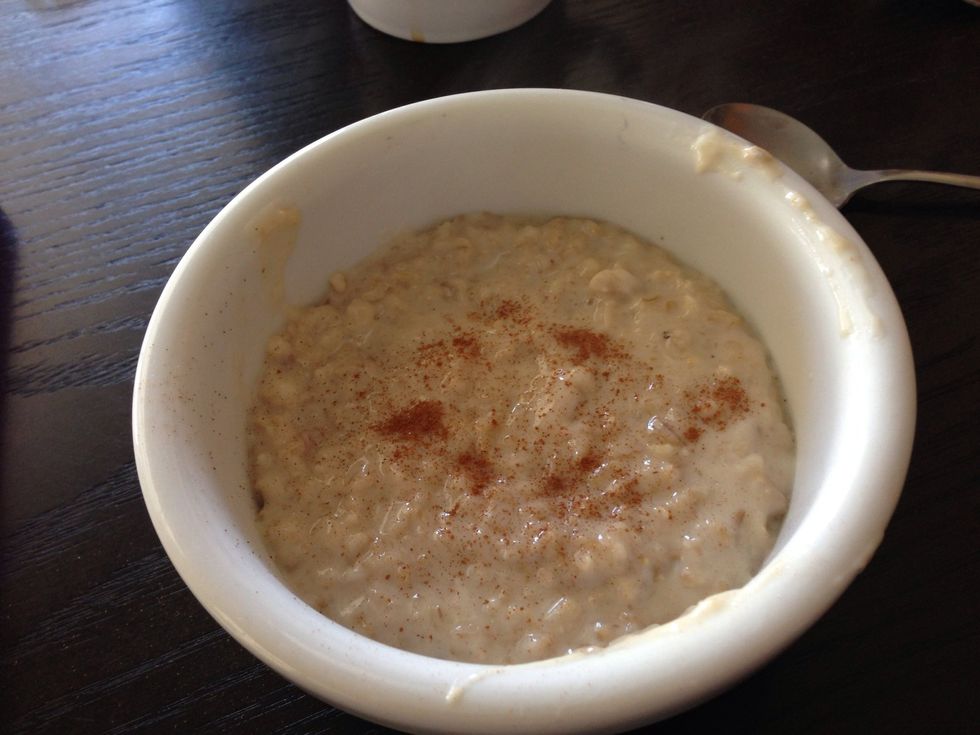 Scoop into bowl and add milk to thin. Sprinkle cinnamon on top. Serve hot.
3.0 Stick cinnamon
8.0c Water
1/4tsp Salt
1/2c Sweetened condensed milk
2.0c Old fashion oatmeal
1.0 Sugar (optional)
Honey (optional)
Milk (optional)
Cinnamon (optional)