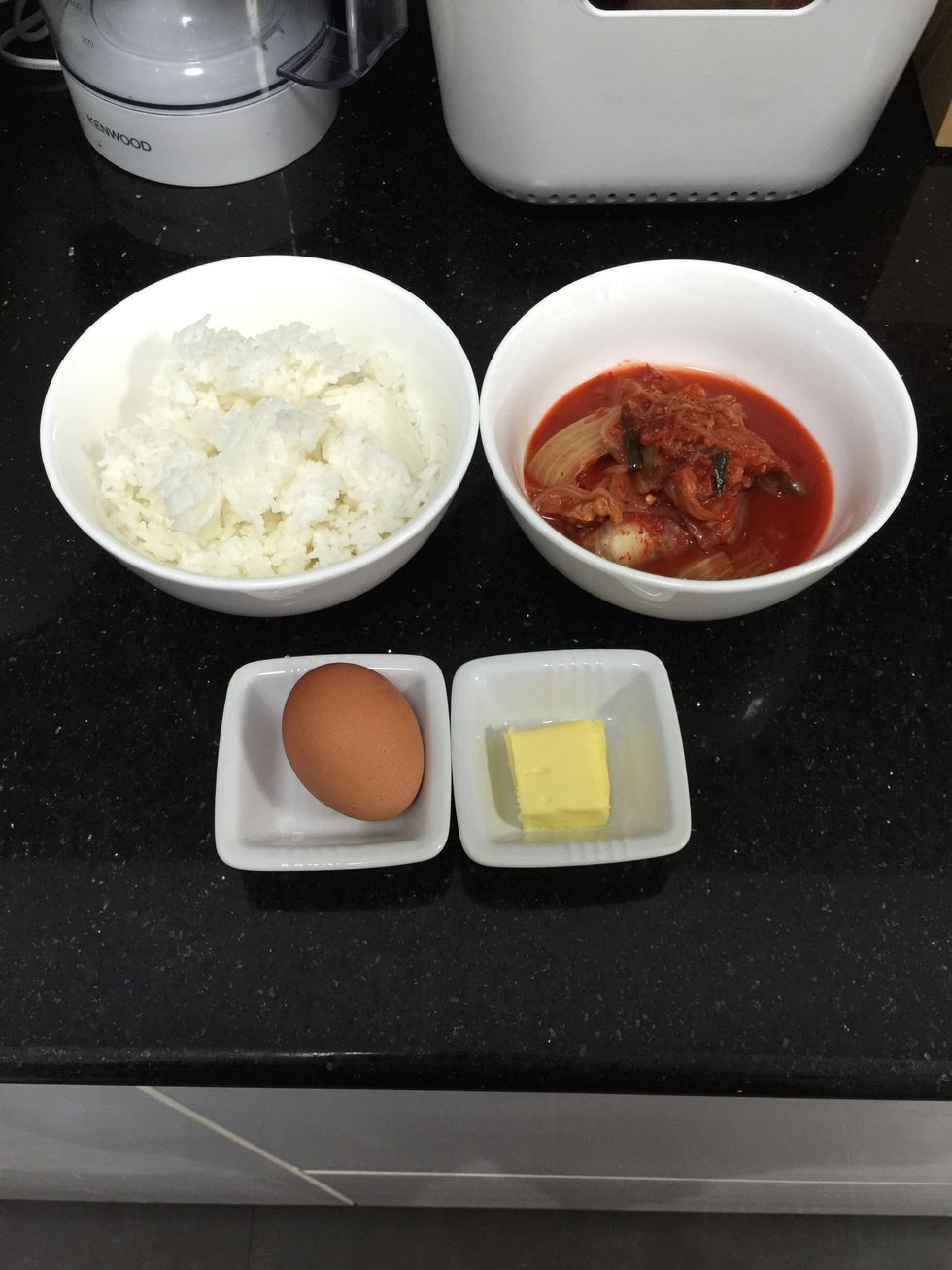 Simple 4 ingredients
Kimchi is sour (over-fermented) that's been in the fridge for awhile. With sour kimchi, cooked rice & some butter, u can make a dish in just 15 minutes that is divinely delicious & sinfully addictive.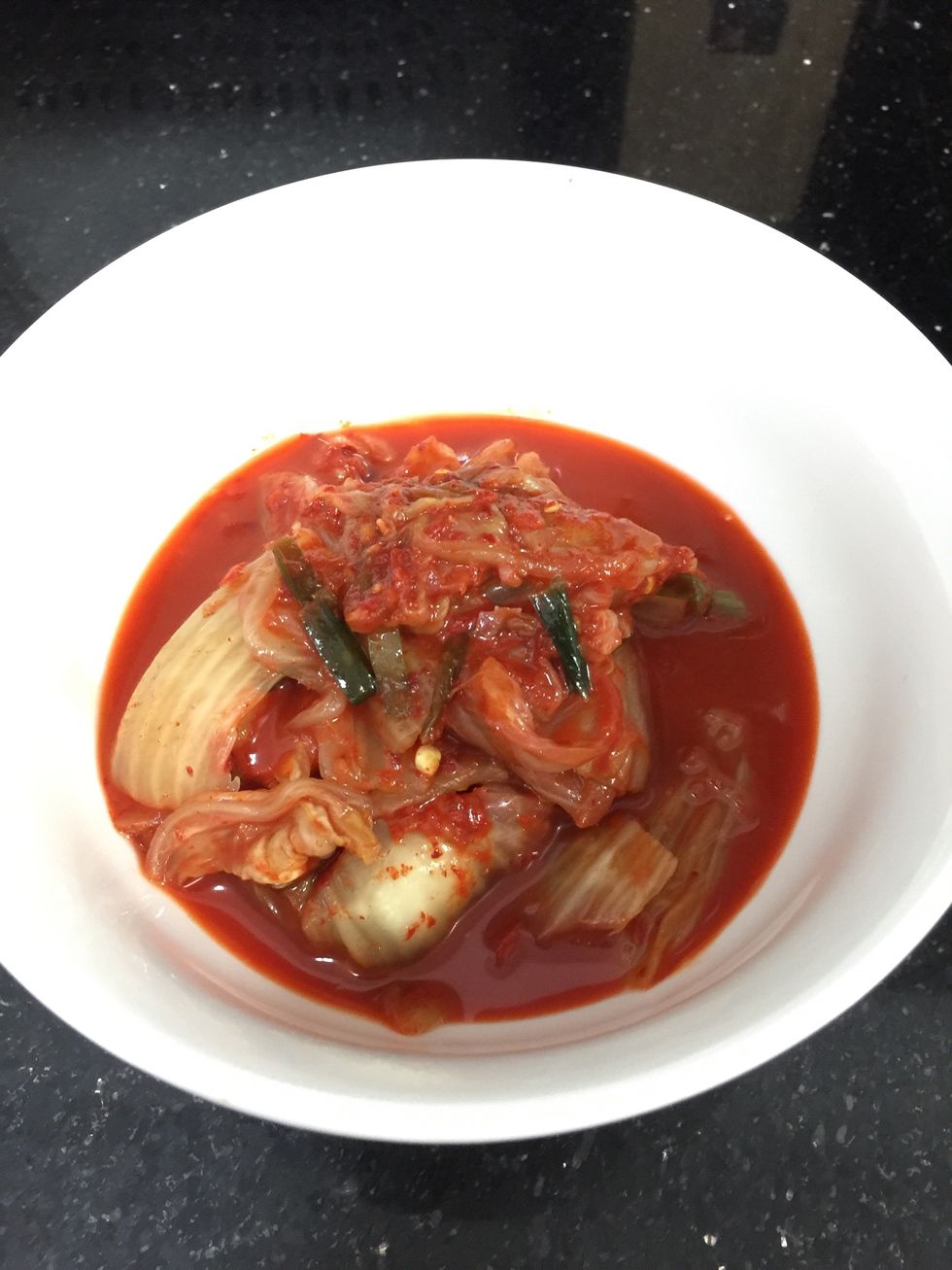 I usually buy freshly made kimchi from Korean store and keep in the fridge for at least 2 weeks to get the sourly taste. The longer you keep, the sour it gets.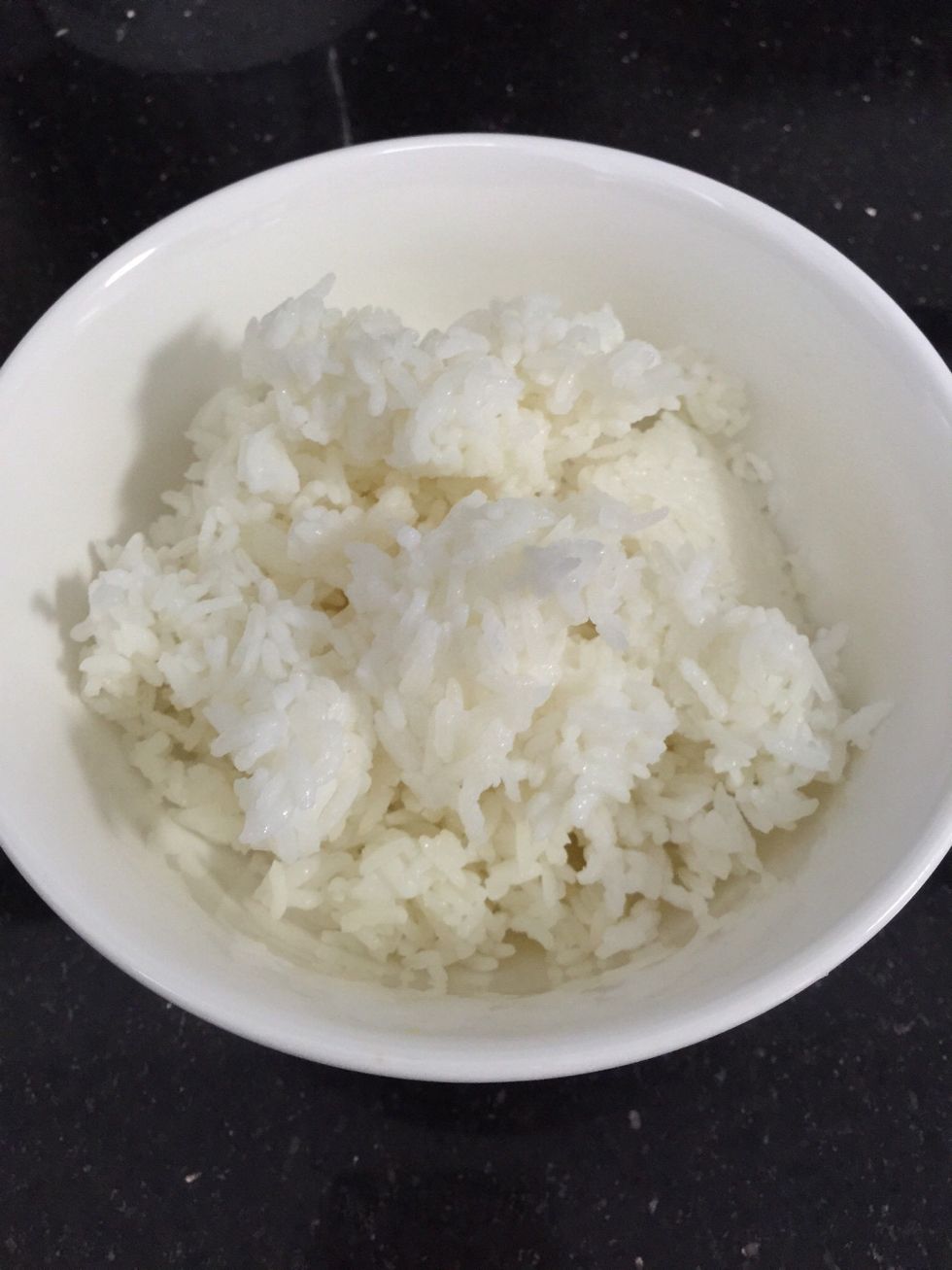 Always use leftovers cooked rice from the fridge for fried rice to prevent rice being soggy or mushy.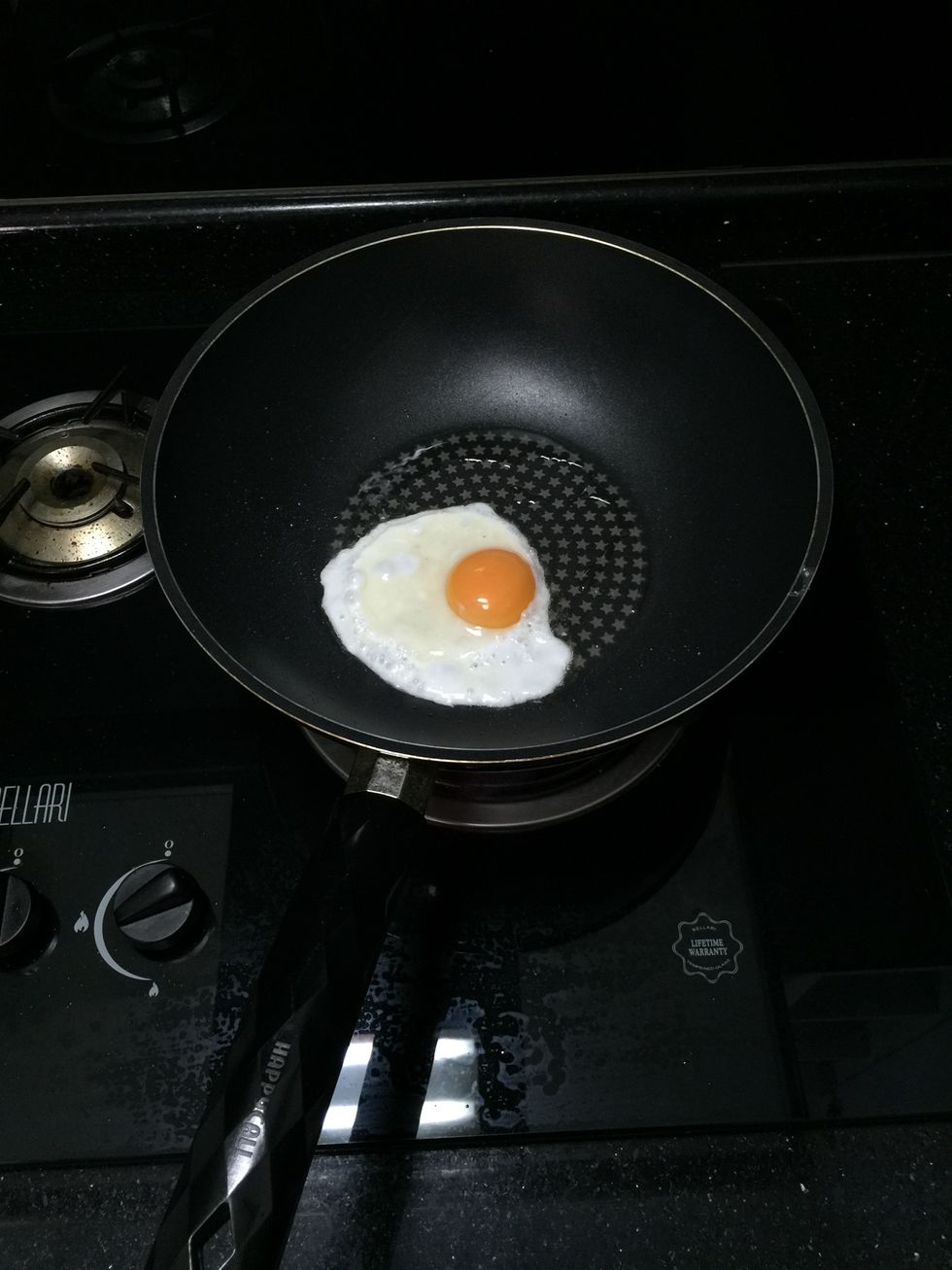 Heat up a non-stick pan, drizzle some oil and crack an egg. Don't over cook your egg and make sure you still have runny yolk.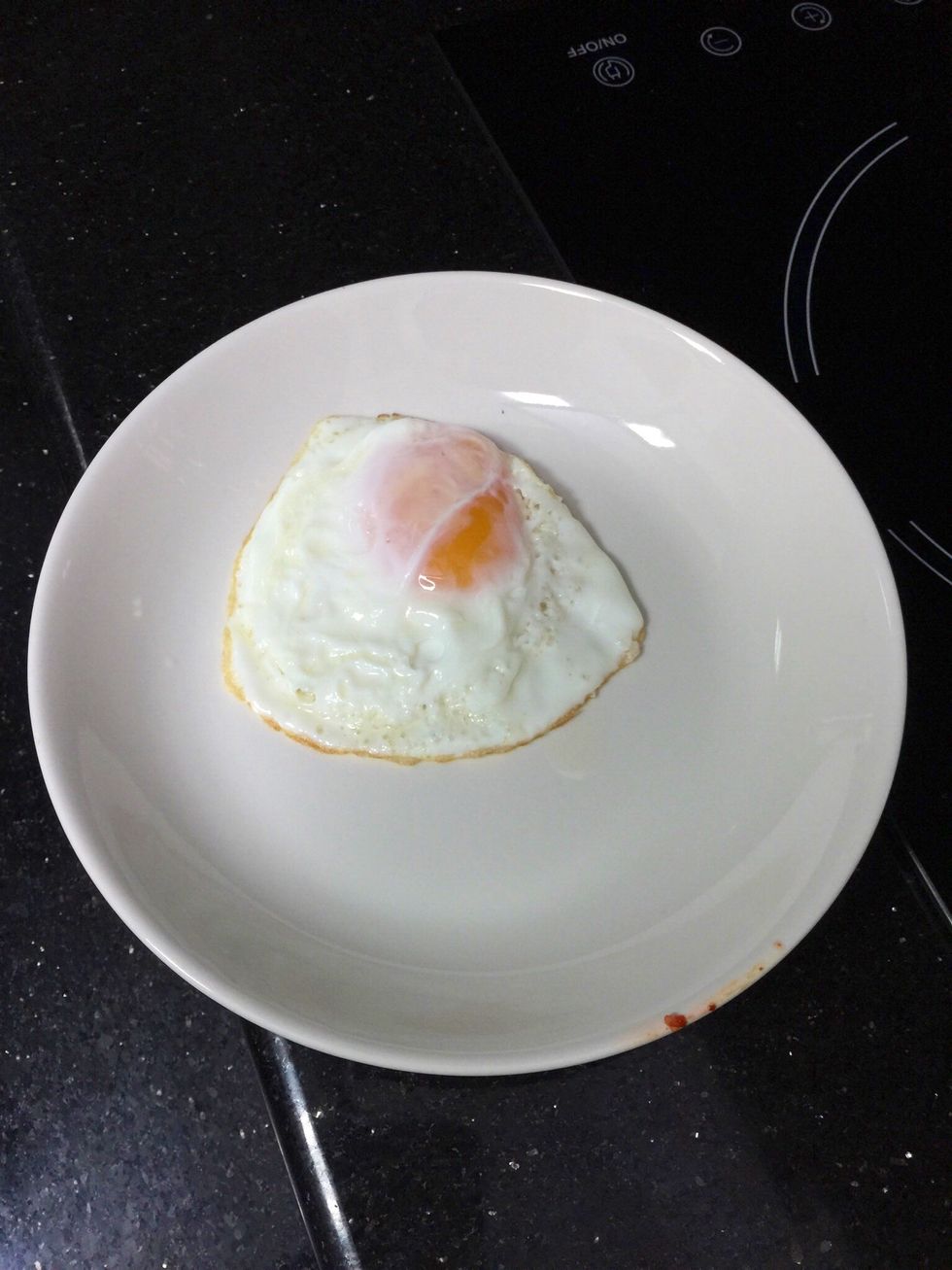 Set aside and you will thank me for that runny yolk later on 😁
Melt a tablespoon of butter into preheated non-stick pan.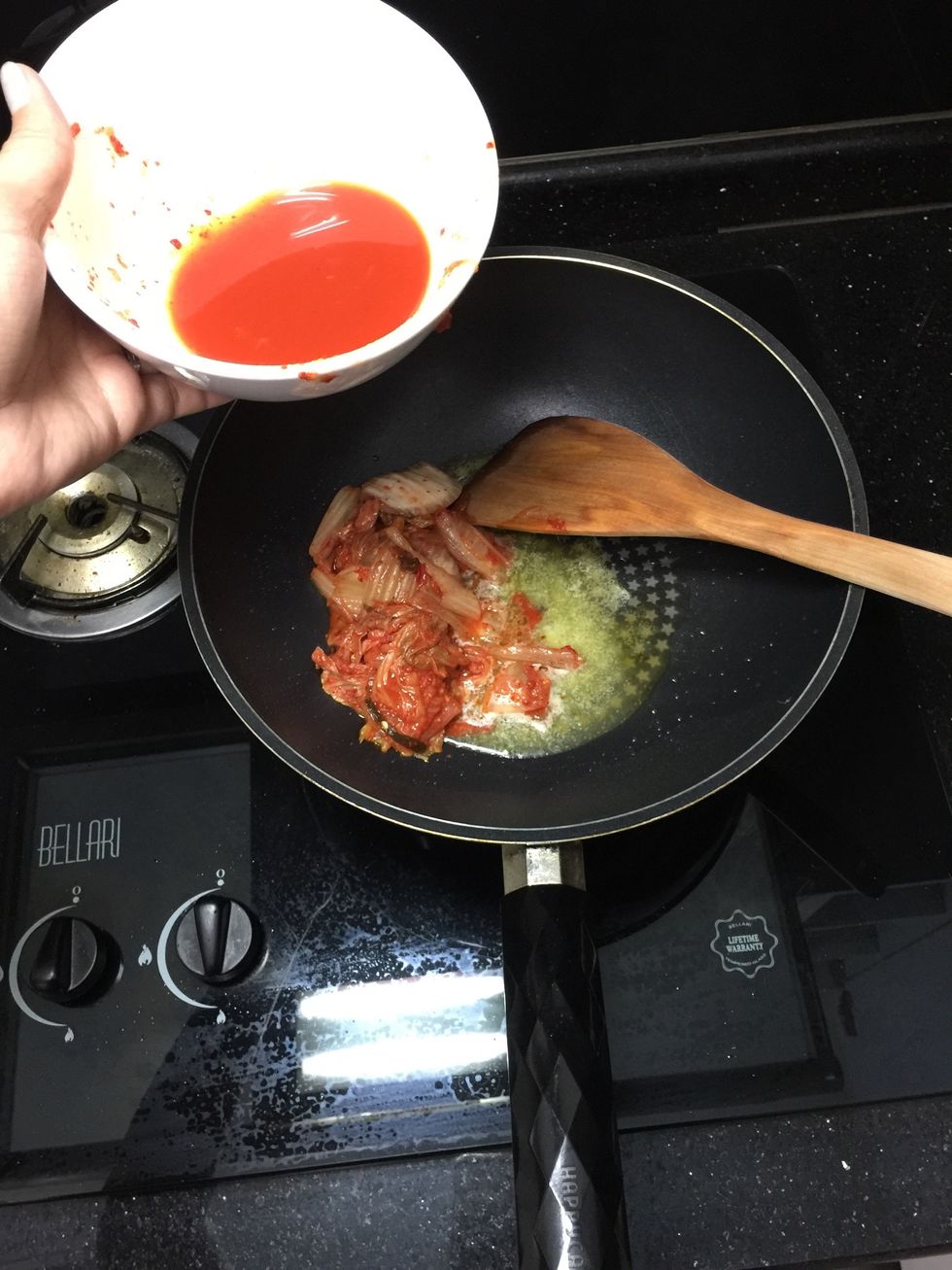 Add kimchi (without the kimchi juice, but keep it for later use).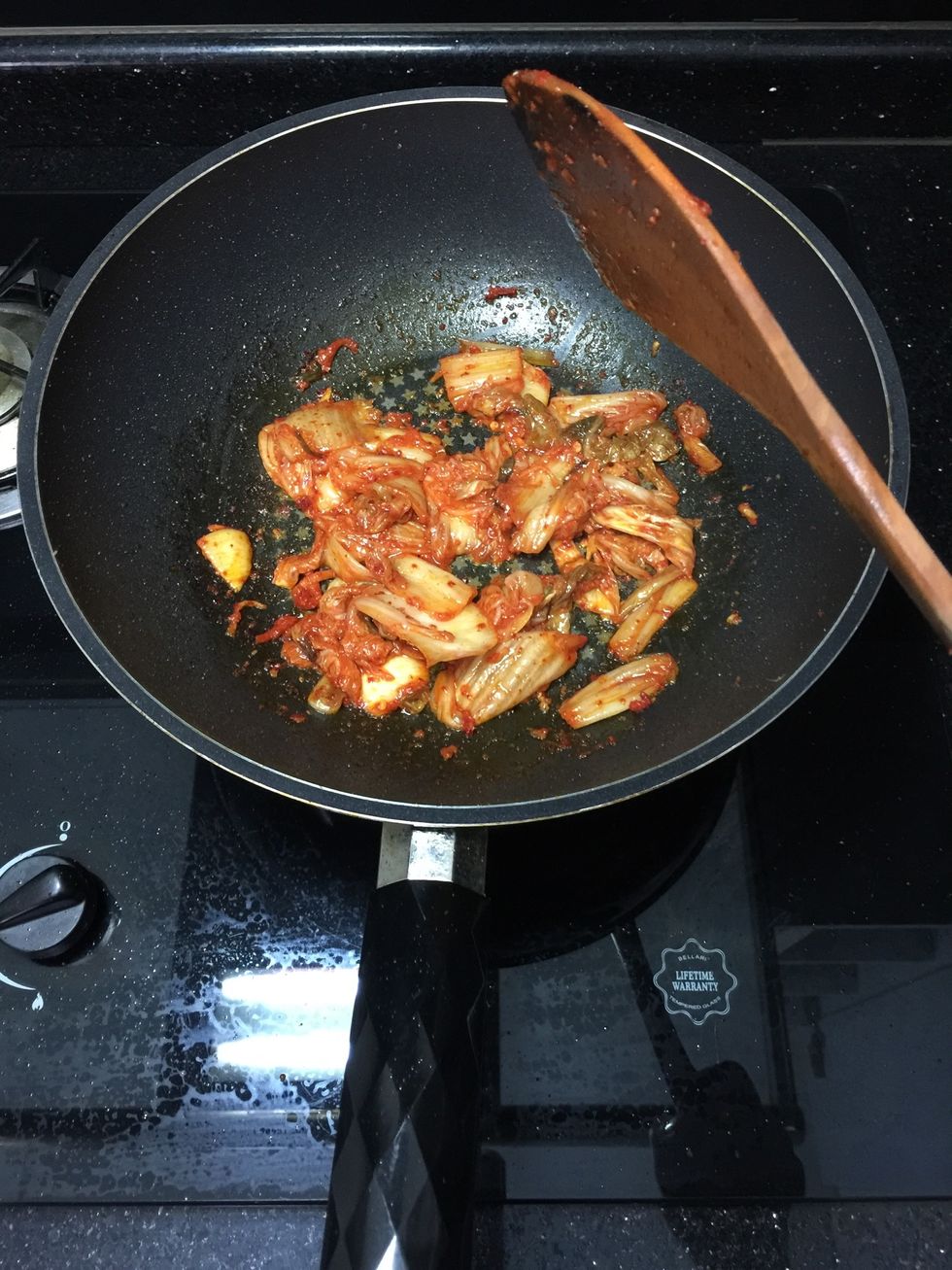 Saute for 5-10 minutes on medium heat or until kimchi is cooked completely. If kimchi starts to stick to the bottom but not cooked through yet, add a little bit of water or more kimchi juice.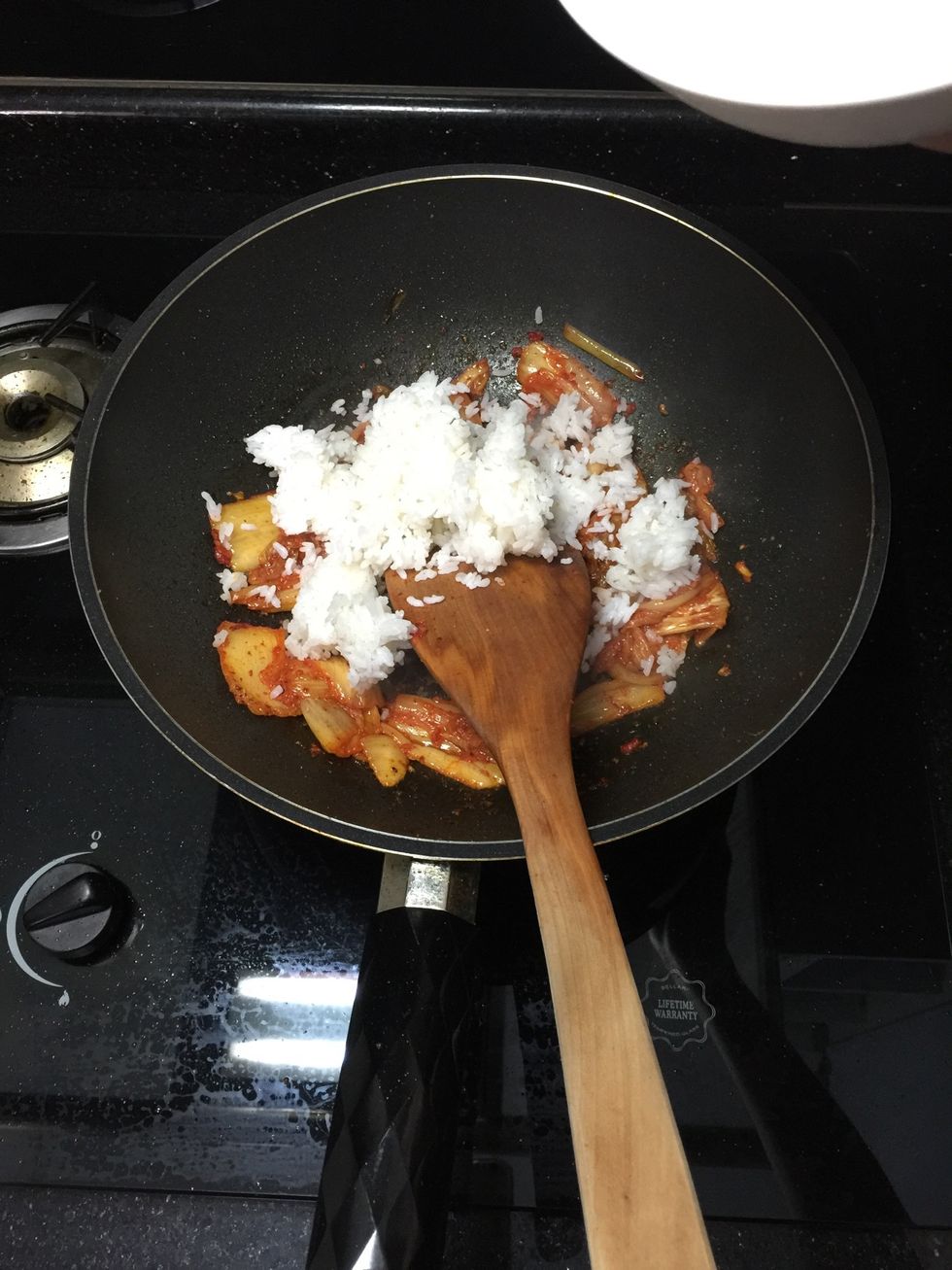 Reduce heat to low. Add 1 cup of cooked rice and mix thoroughly.
If you are using cold leftover rice (like me), make sure you mix it until there are no cold lumps of rice and all the rice is warmed up.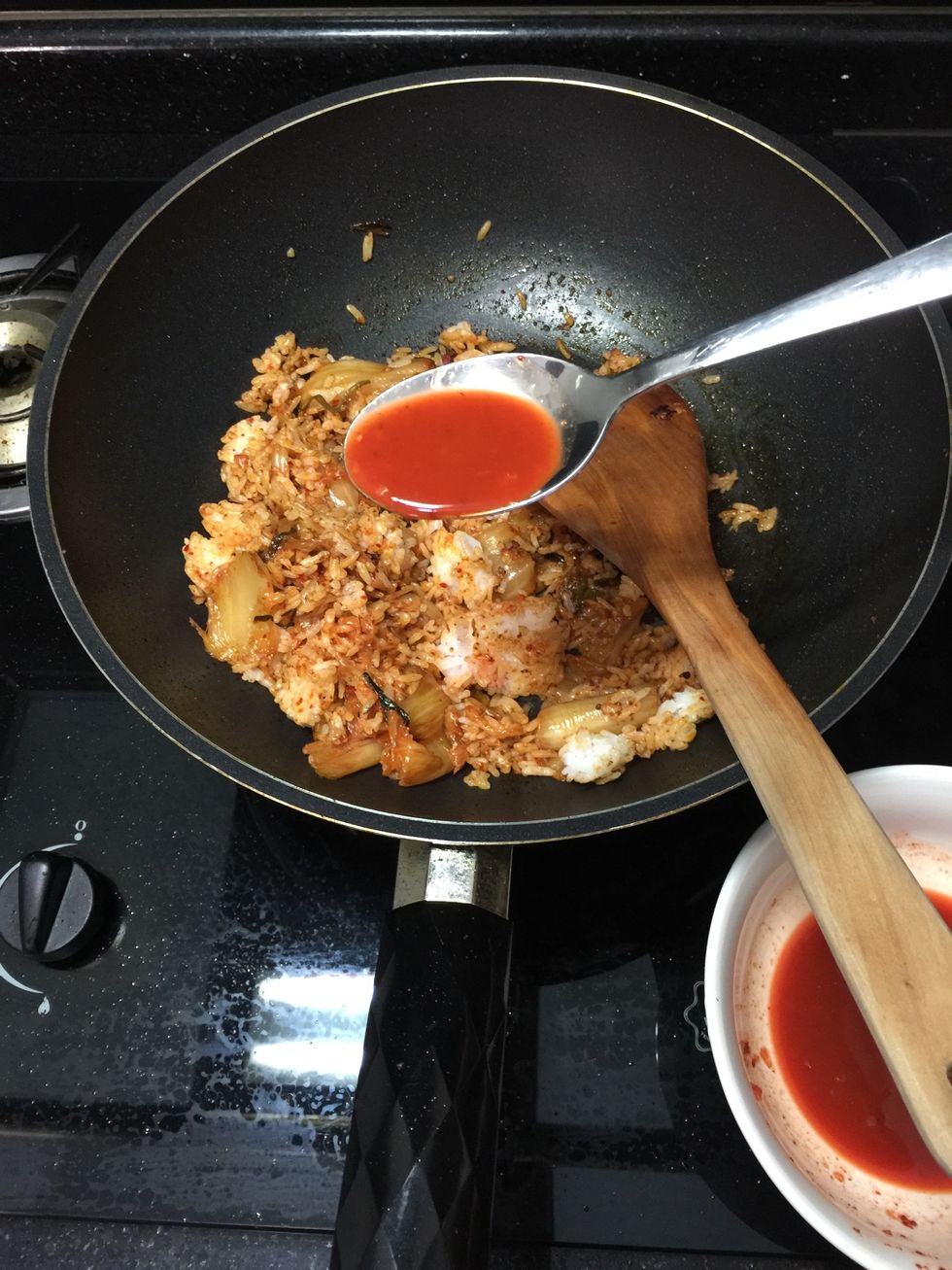 You can add more kimchi juice if you like it spicy or when you find the rice is too dry.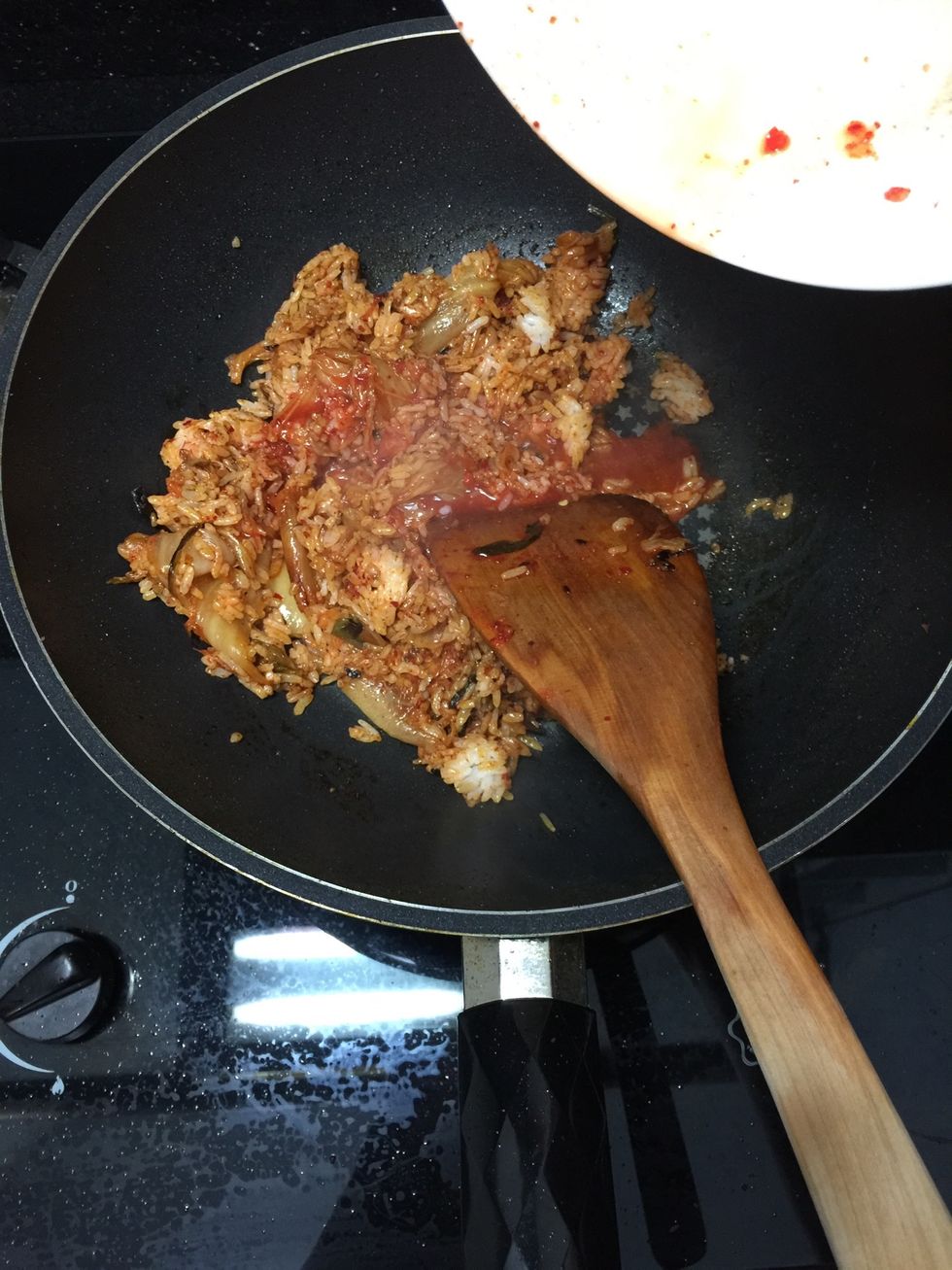 And more kimchi juice for me. 😝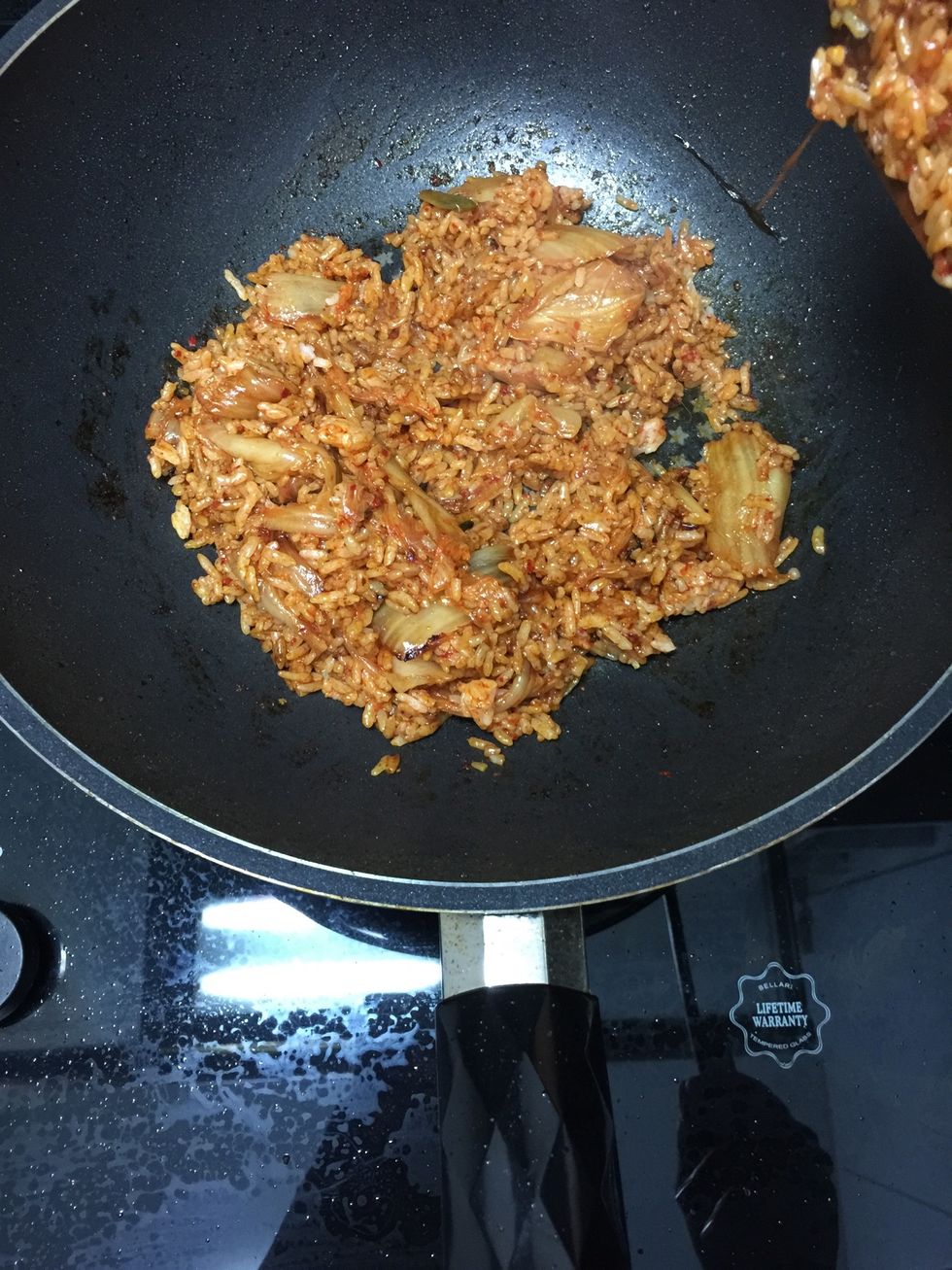 Let it sit on low heat for about 5 minutes. If you like it crispy on the bottom, you can spread the fried rice thinly over the pan and cook on low heat until the crispy bottoms if formed.
Taste and season with salt only if necessary. The amount of salt depends on the saltiness of kimchi and how much kimchi juice is used. Add a pinch of black pepper.
Serve Kimchi Fried Rice on a plate. Top it with a fried egg.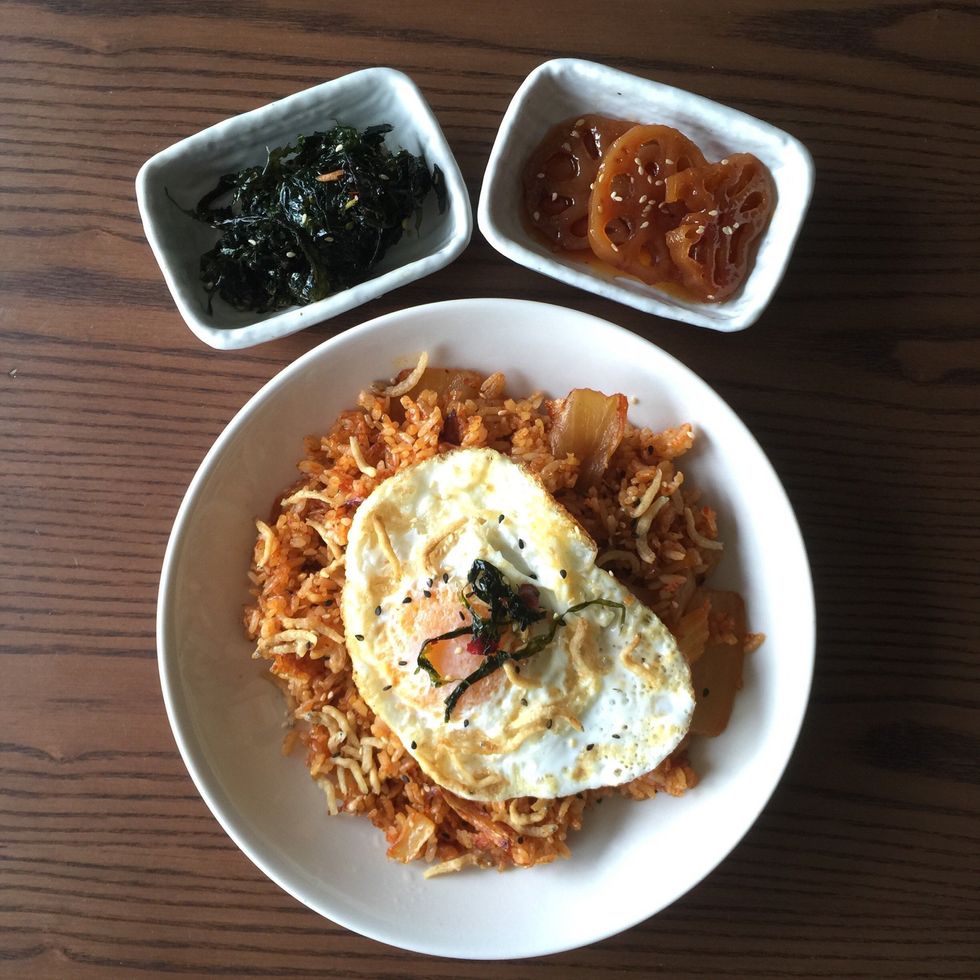 Sprinkle some black/white sesame and eat along with some banchan (Korean side dishes). Enjoy! 😍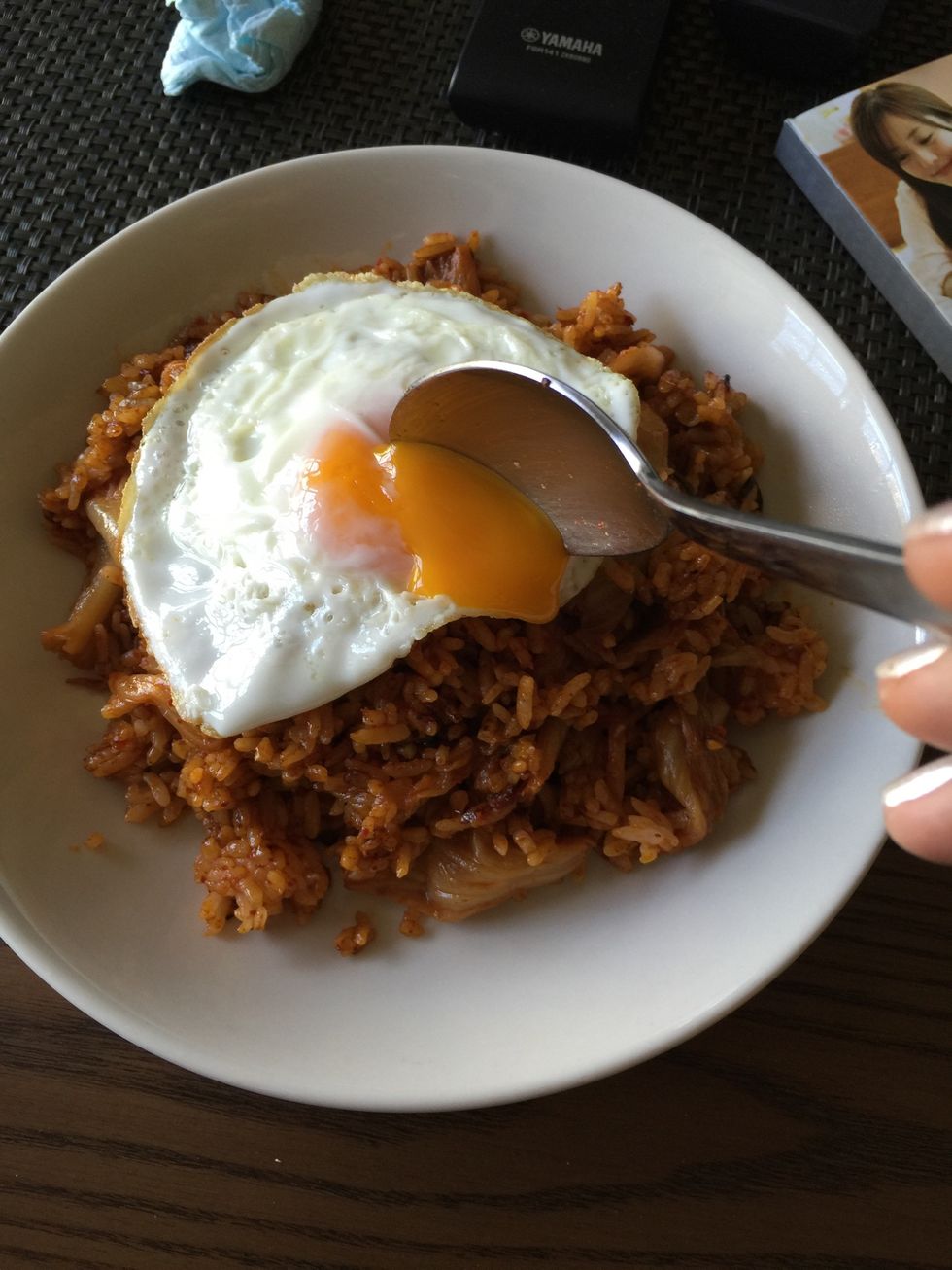 Yummy! 😍😍😍
175.0g Kimchi
1.0c Cooked rice
1.0Tbsp Butter
1.0 Egg (optional)
Salt & pepper to taste