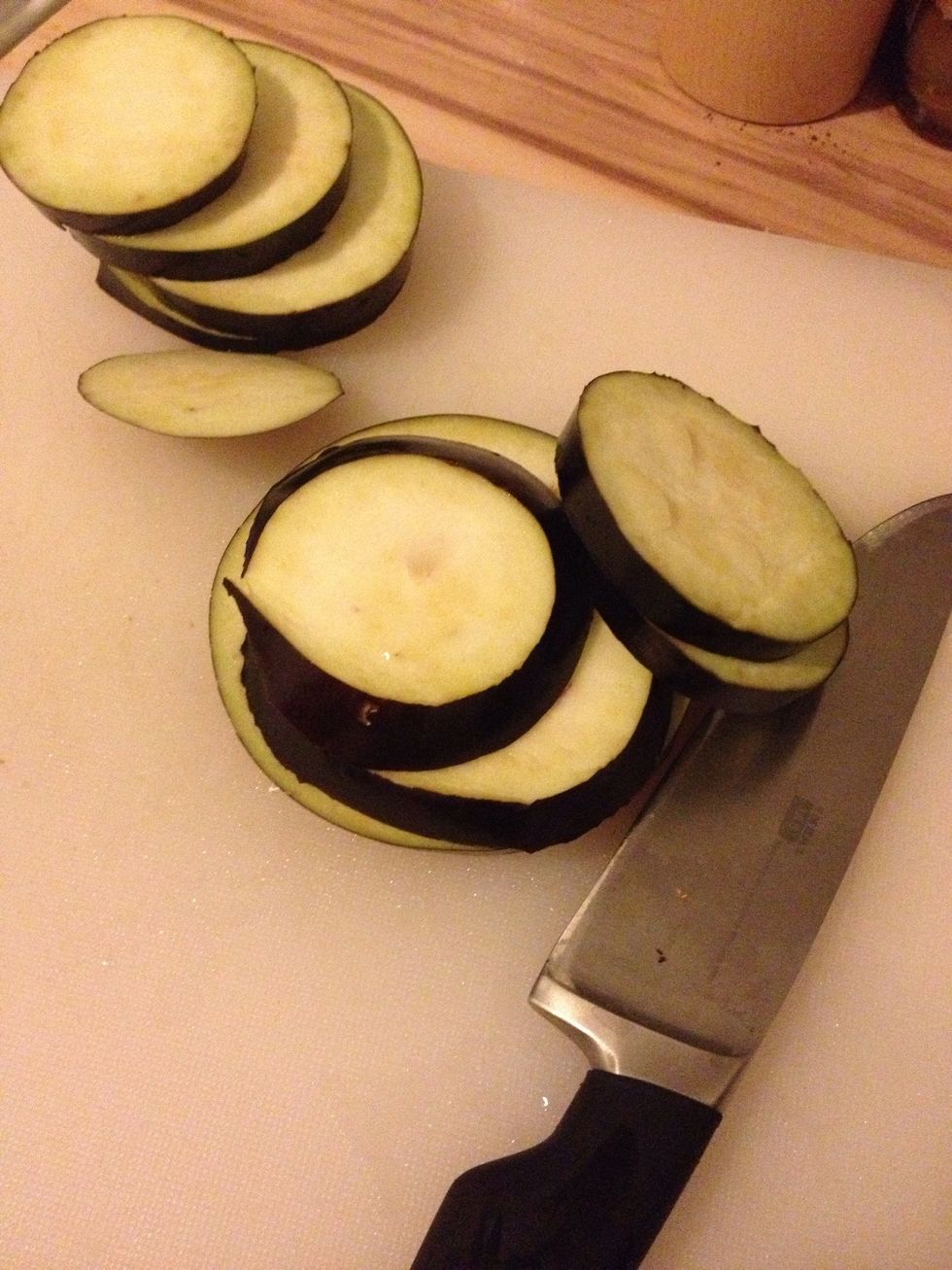 Cut the Aubergine (eggplant) into slices, sprinkle with lemon juice 🍆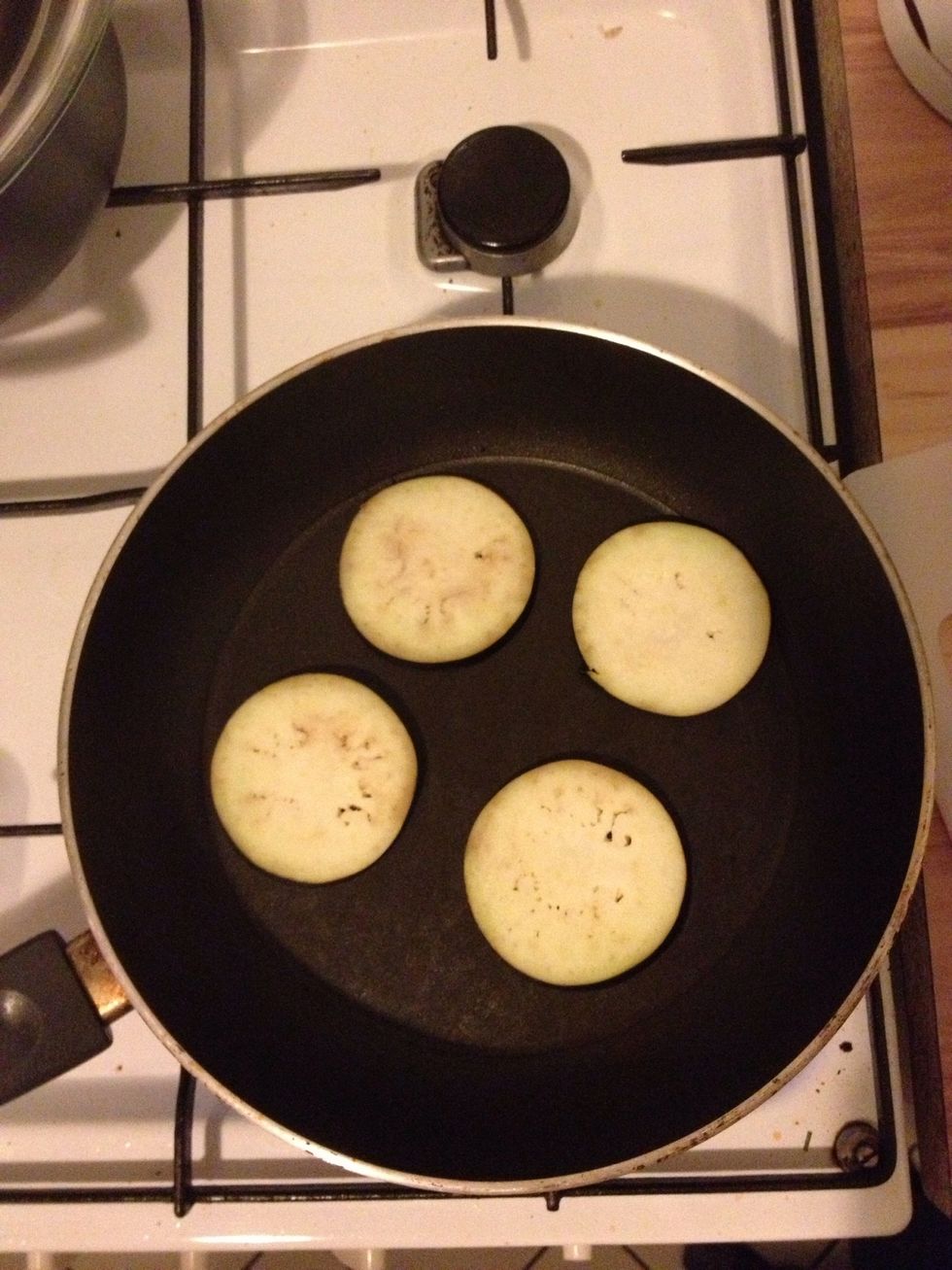 Heat up a frying pan and lay in the slices, without oil.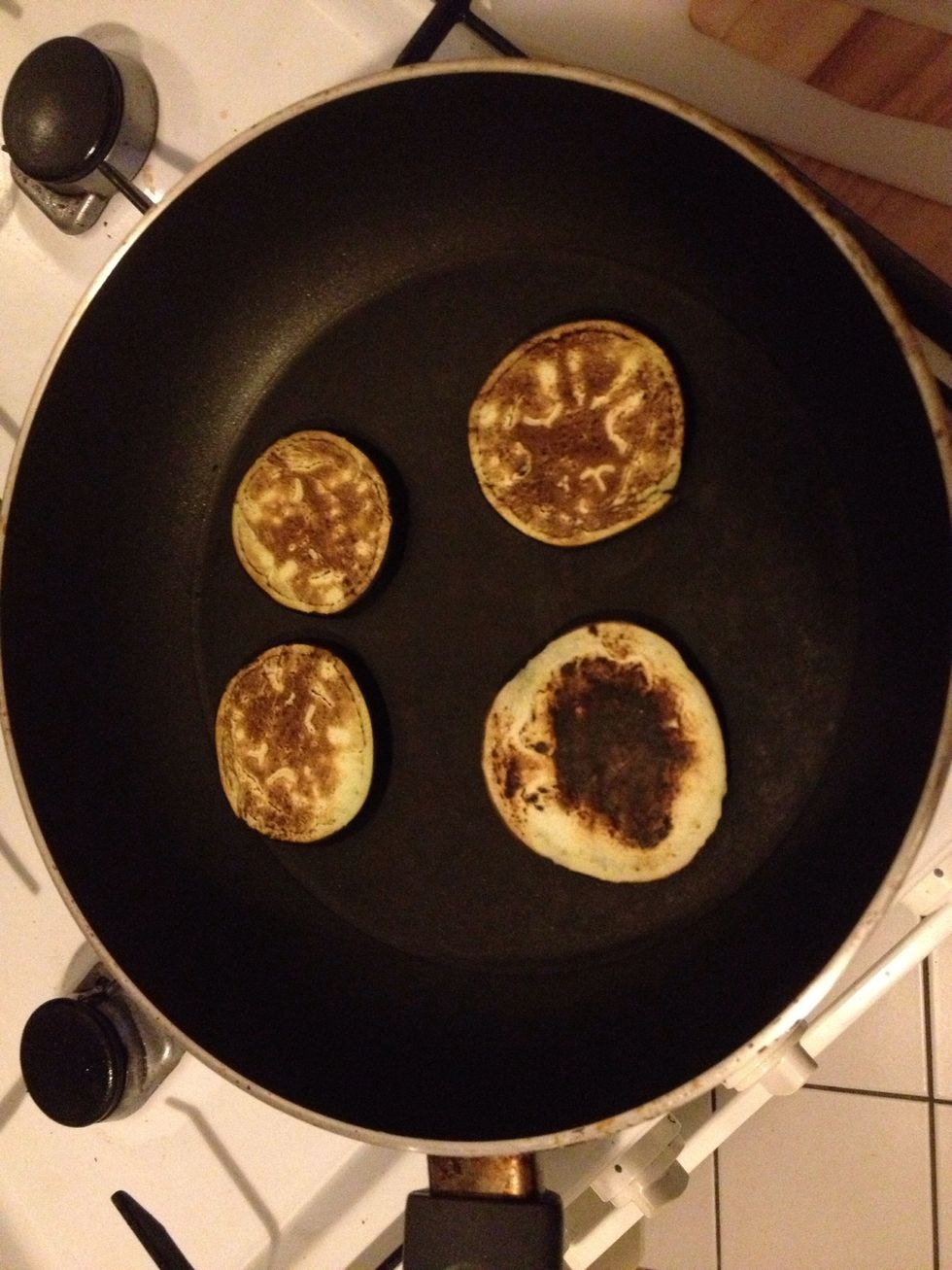 Flip 'em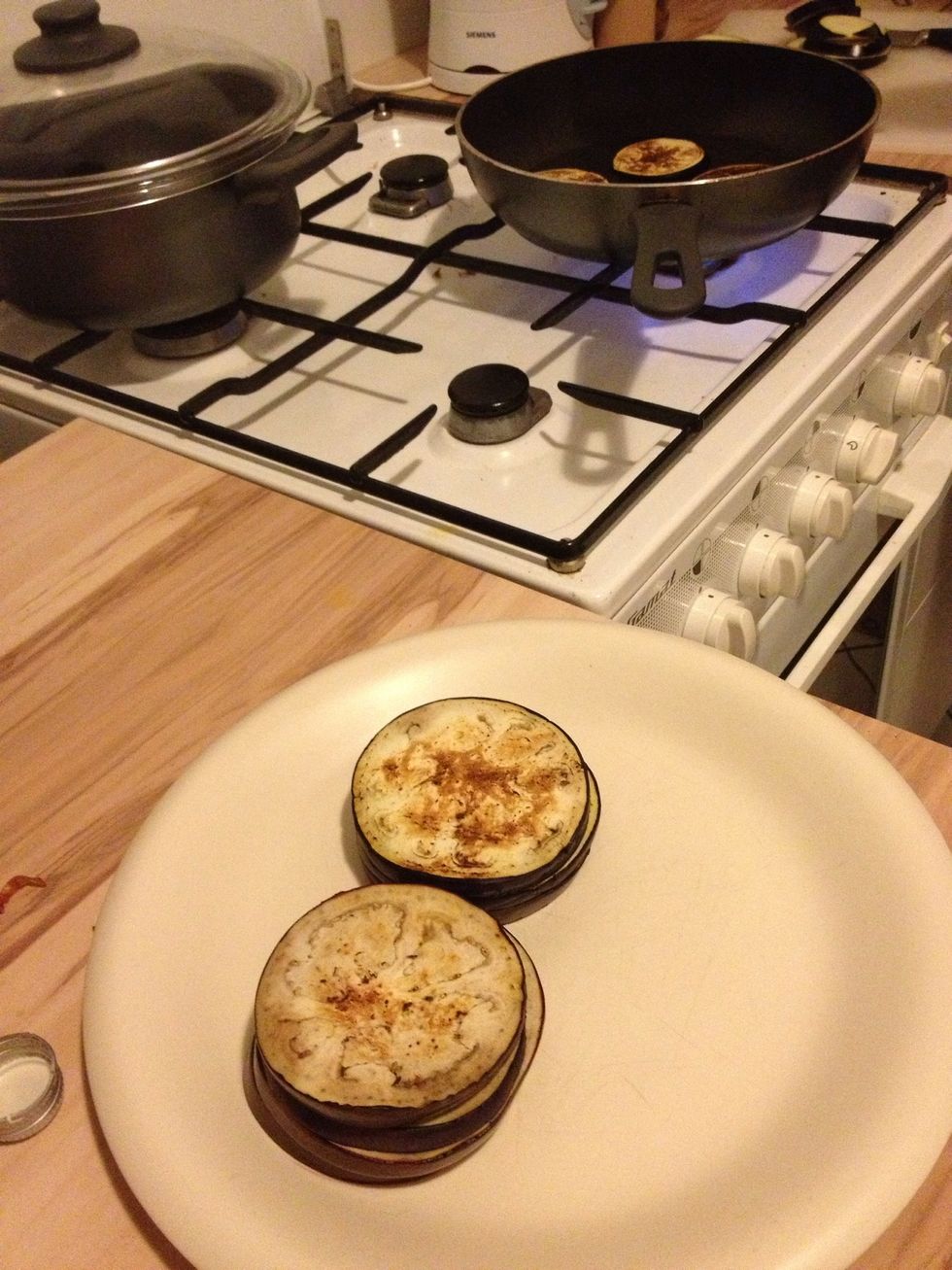 Collect 'em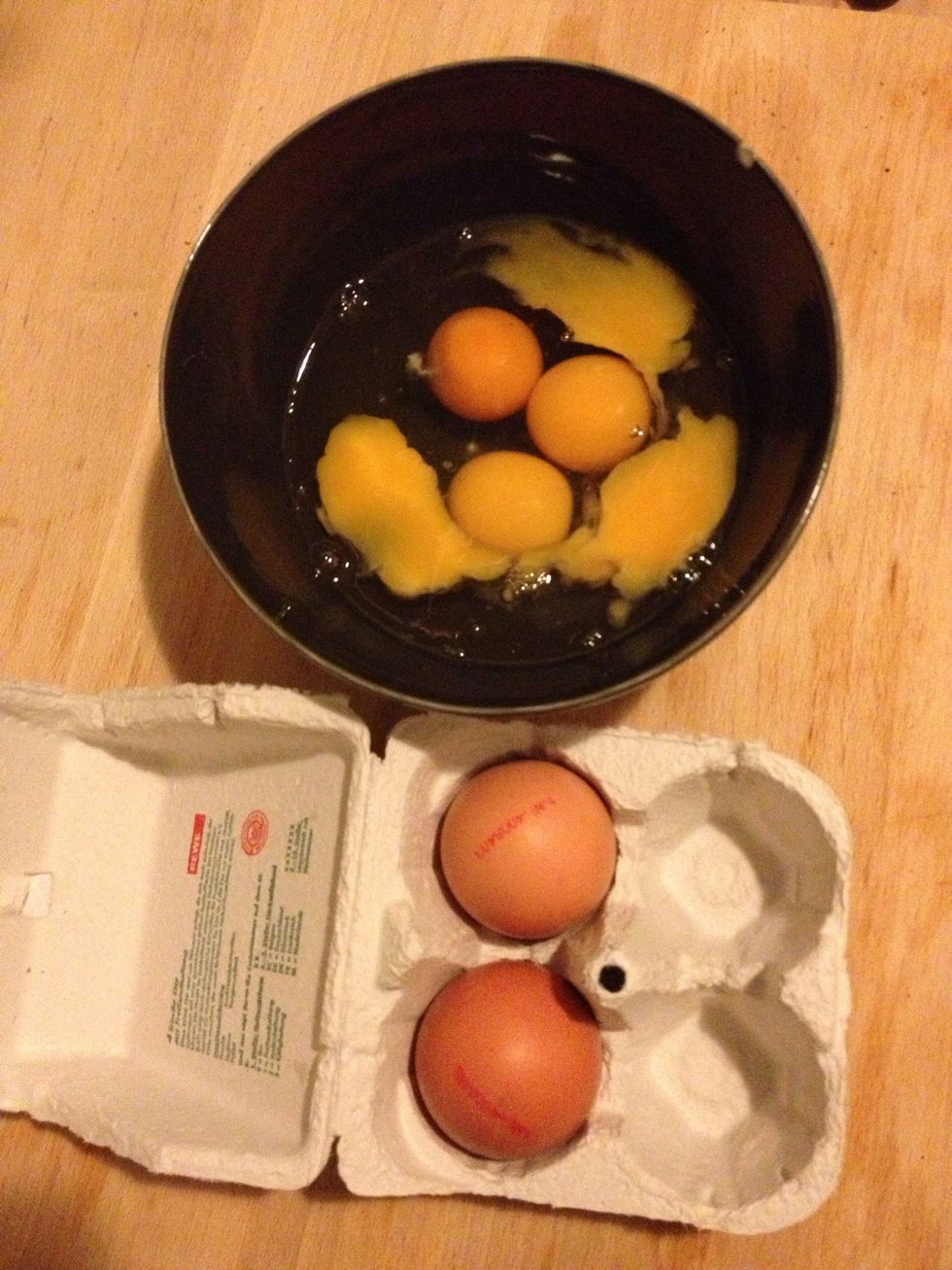 Put the eggs in a bowl 🐔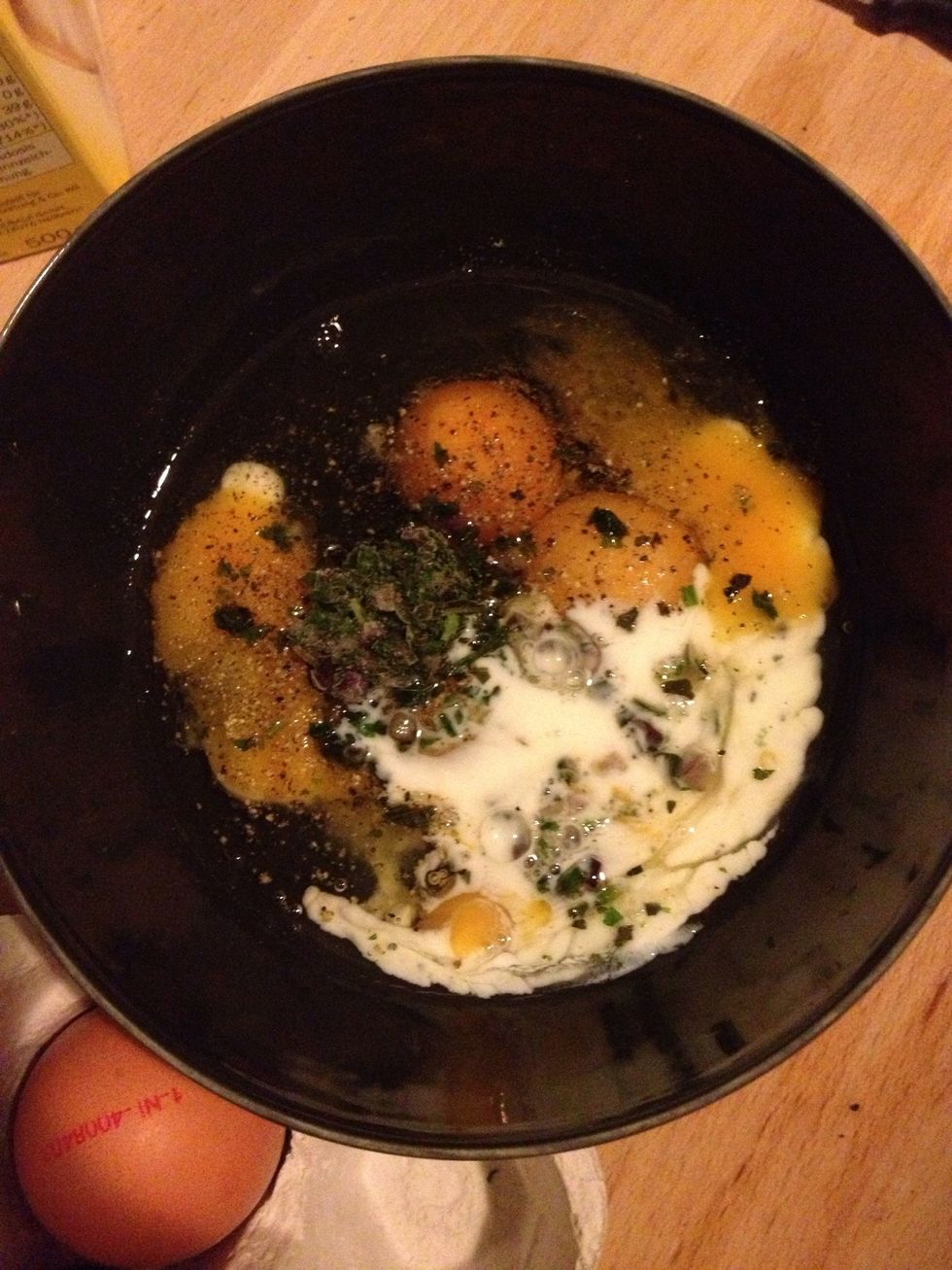 Add the herbs, seasoning and milk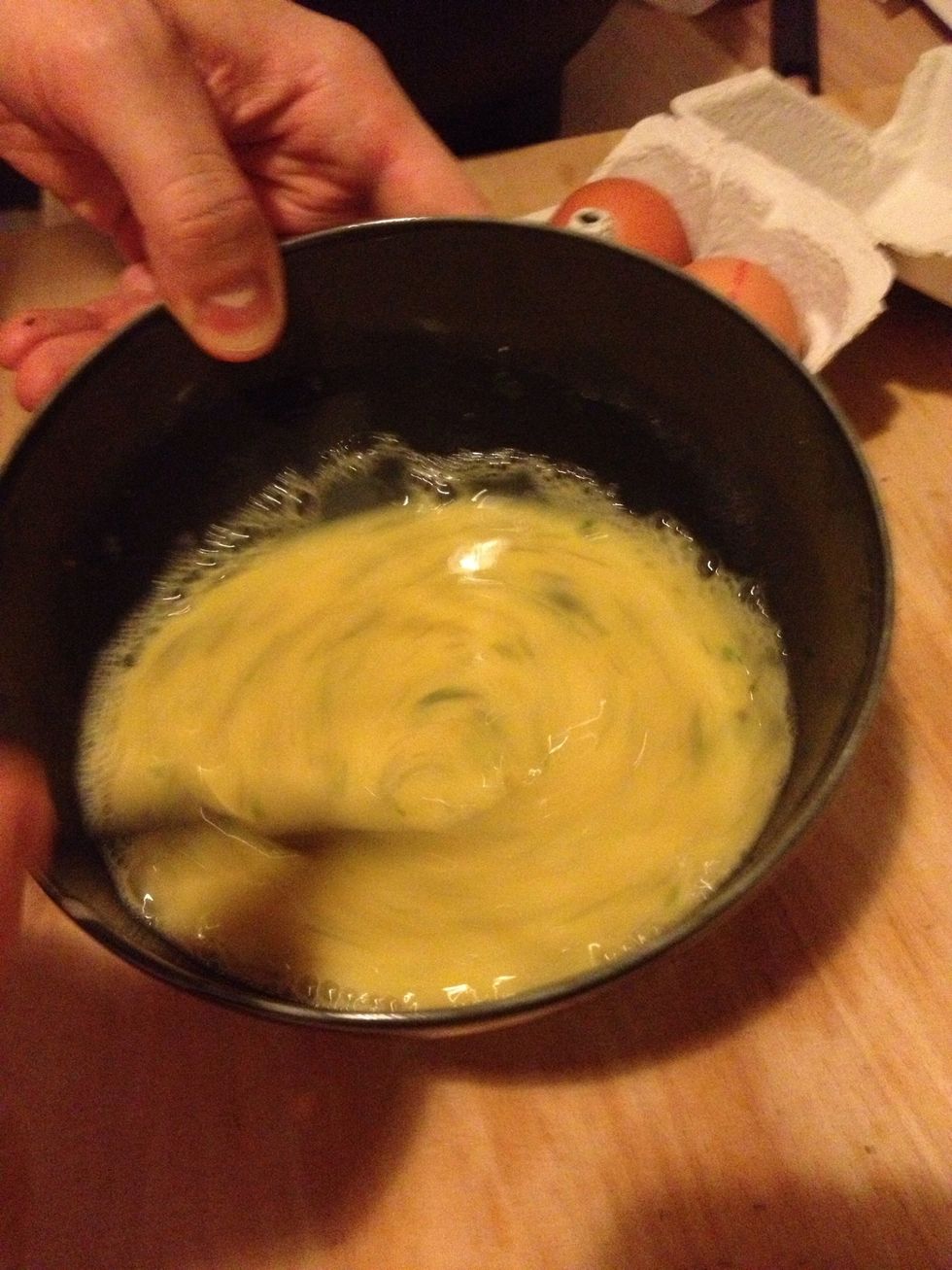 Mix!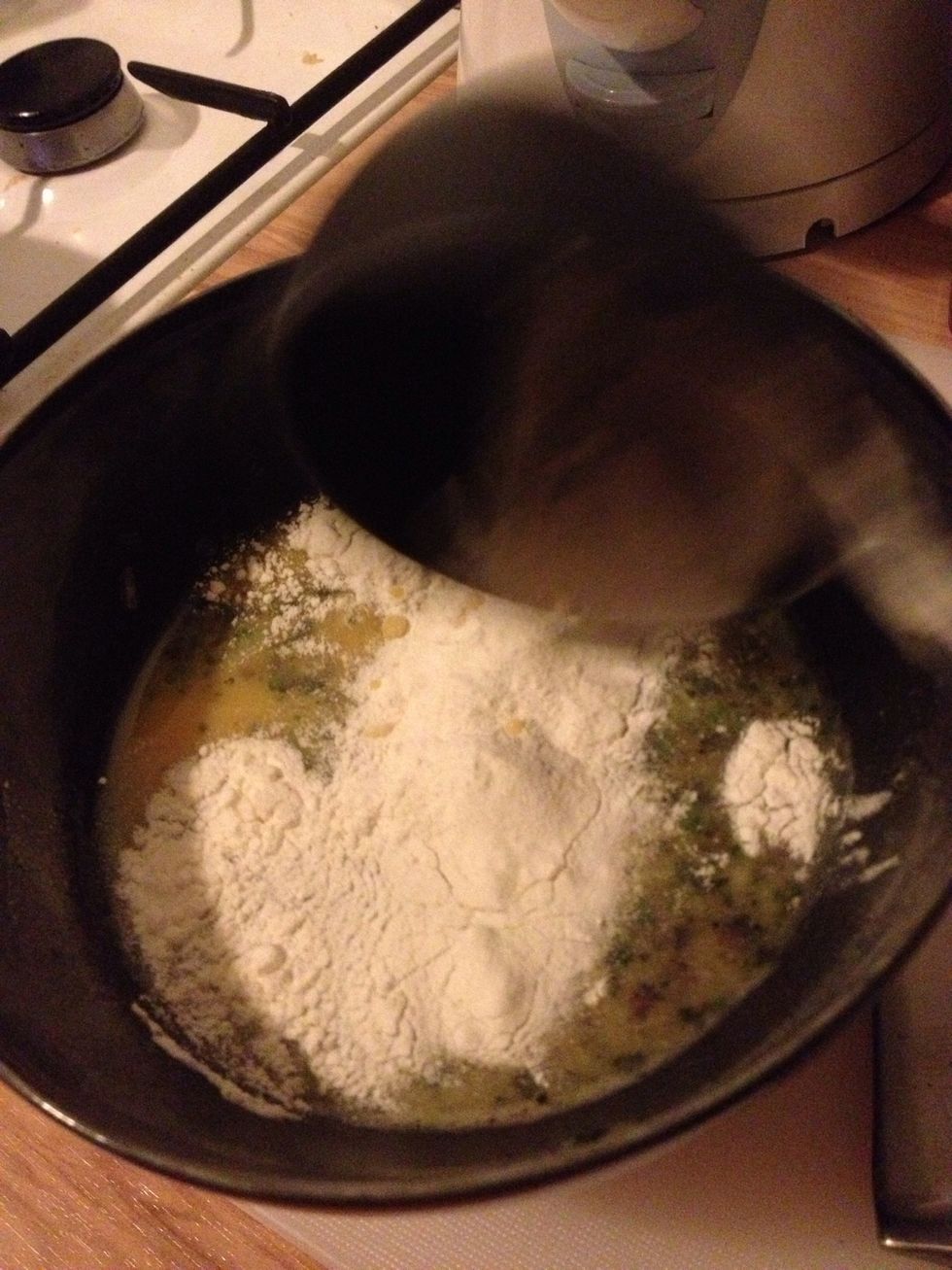 Mix in the flour to taste (I used 4-6 lightly heaped tablespoons for 6 eggs). More flour = more pancake-y. Less flour = more omelette-y.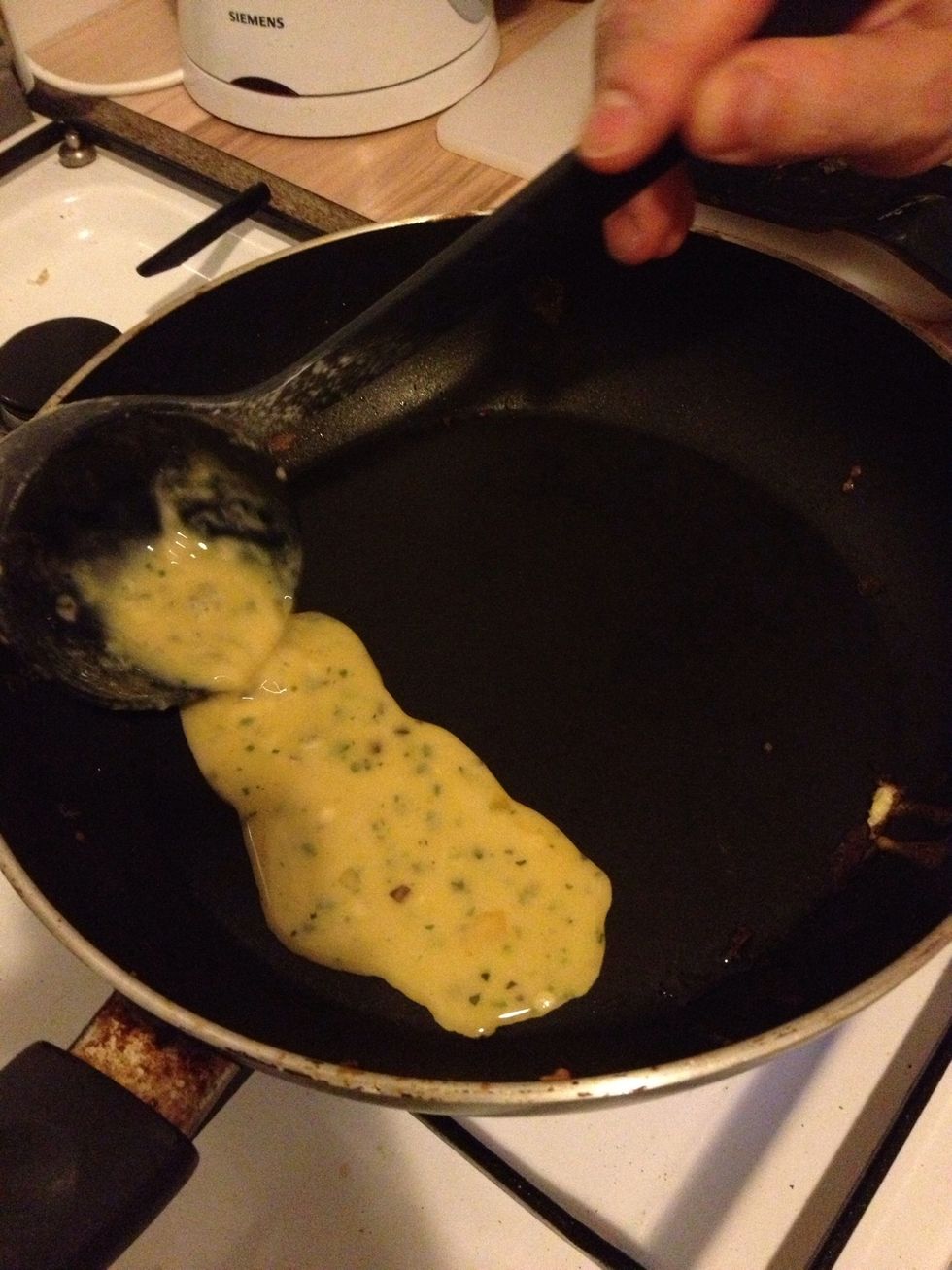 Heat the pan and make a puddle :)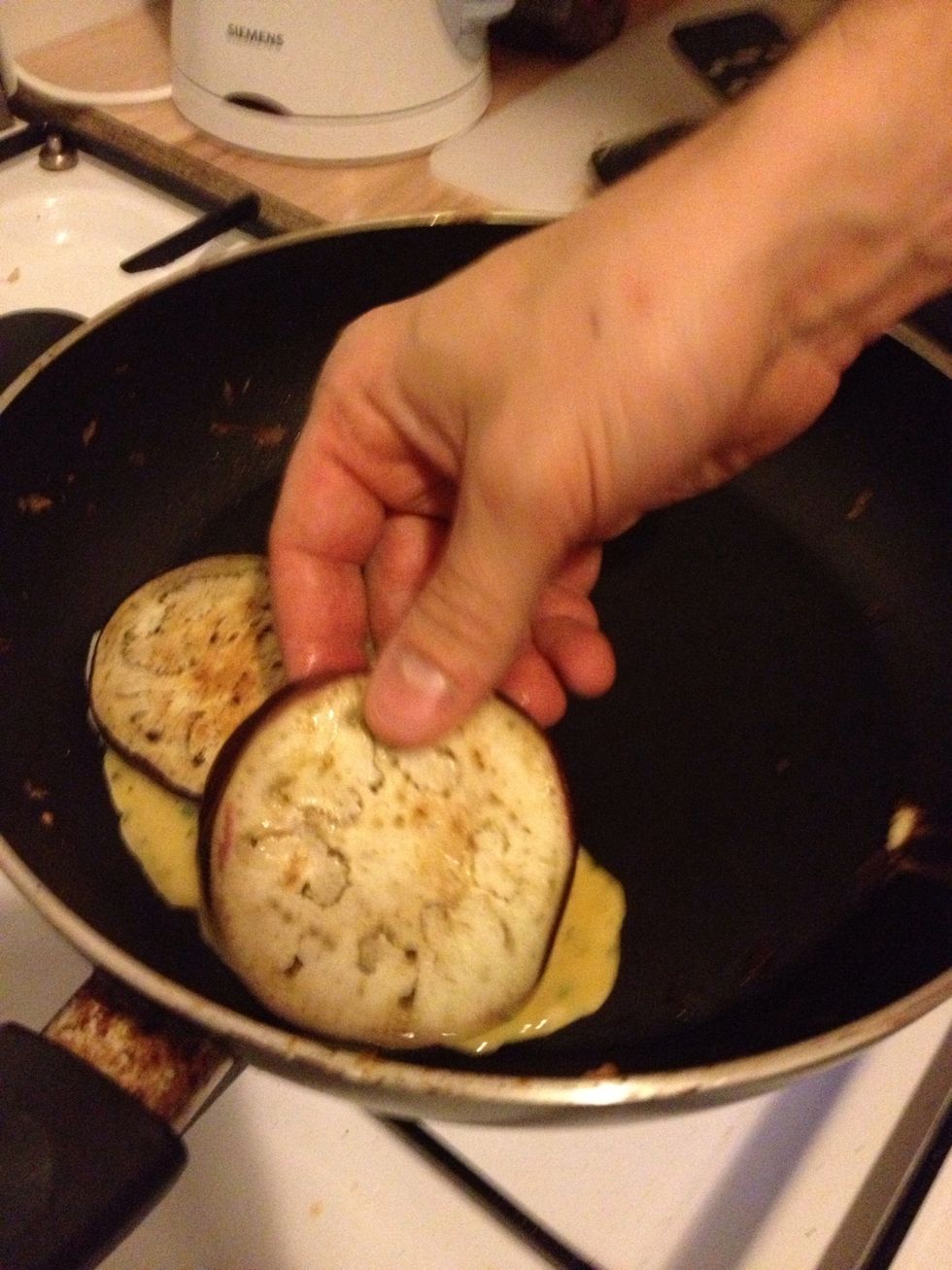 🍆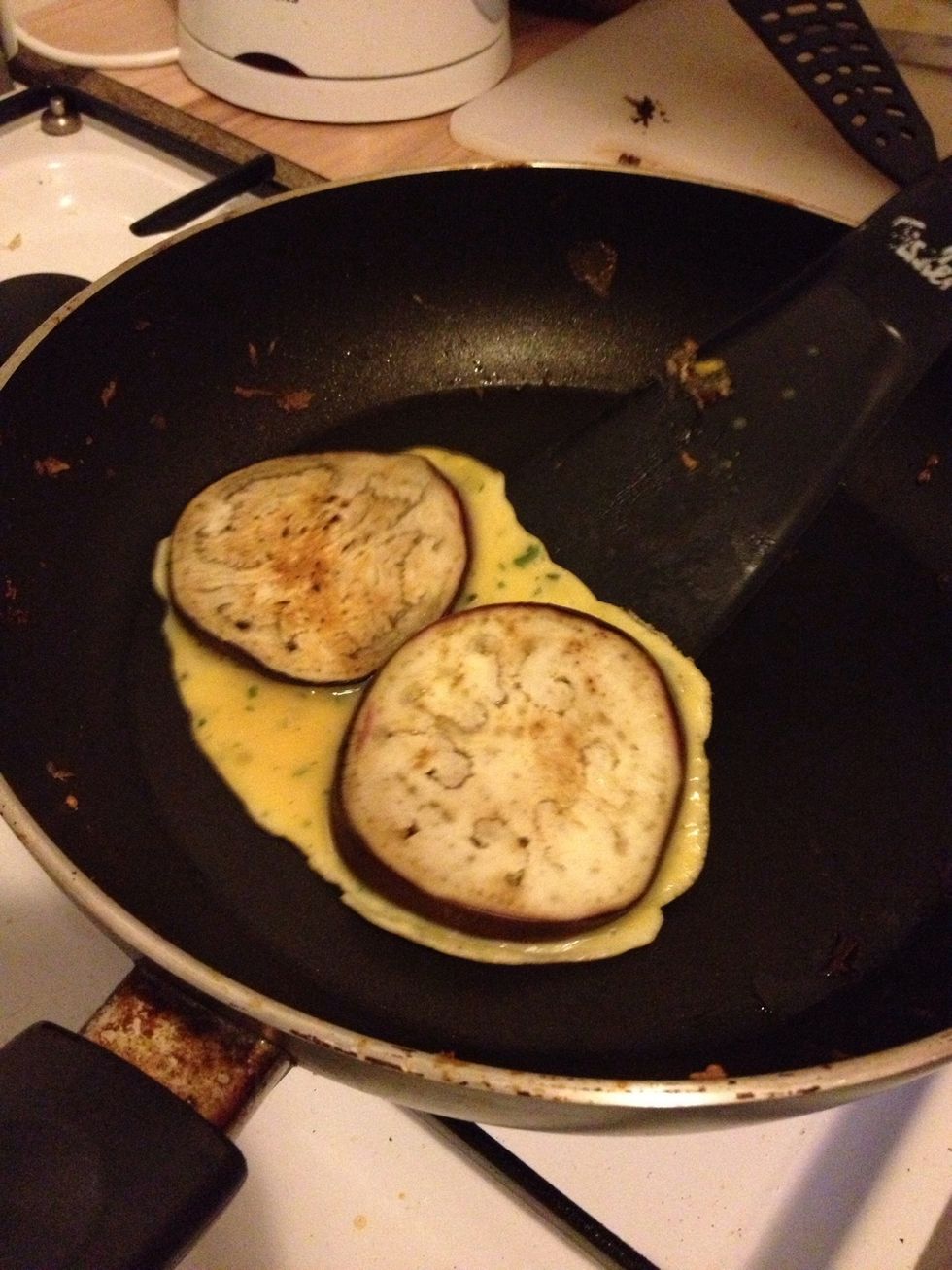 Wait for it to set a little, making sure it's not sticking to the pan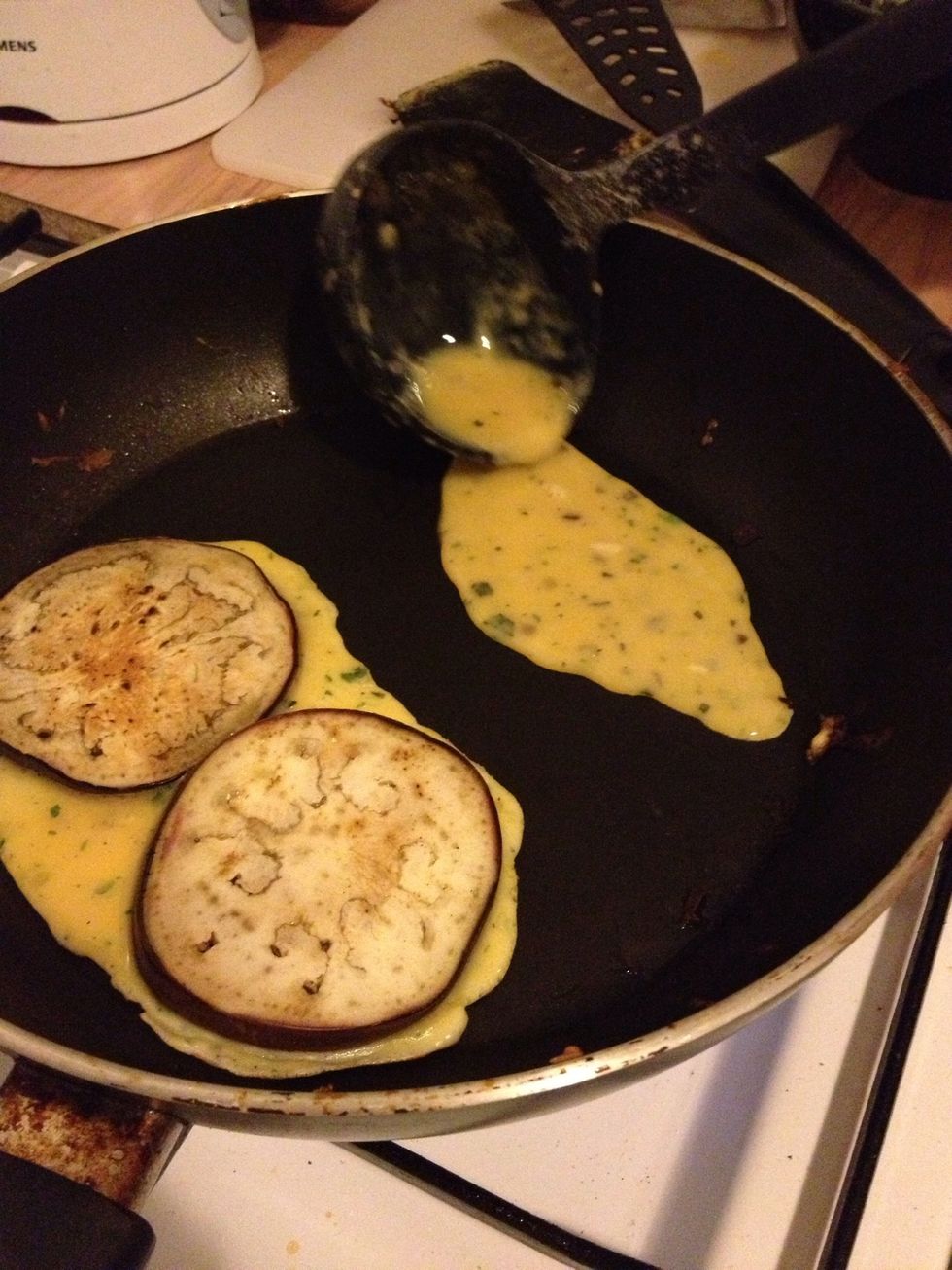 Make a second puddle :)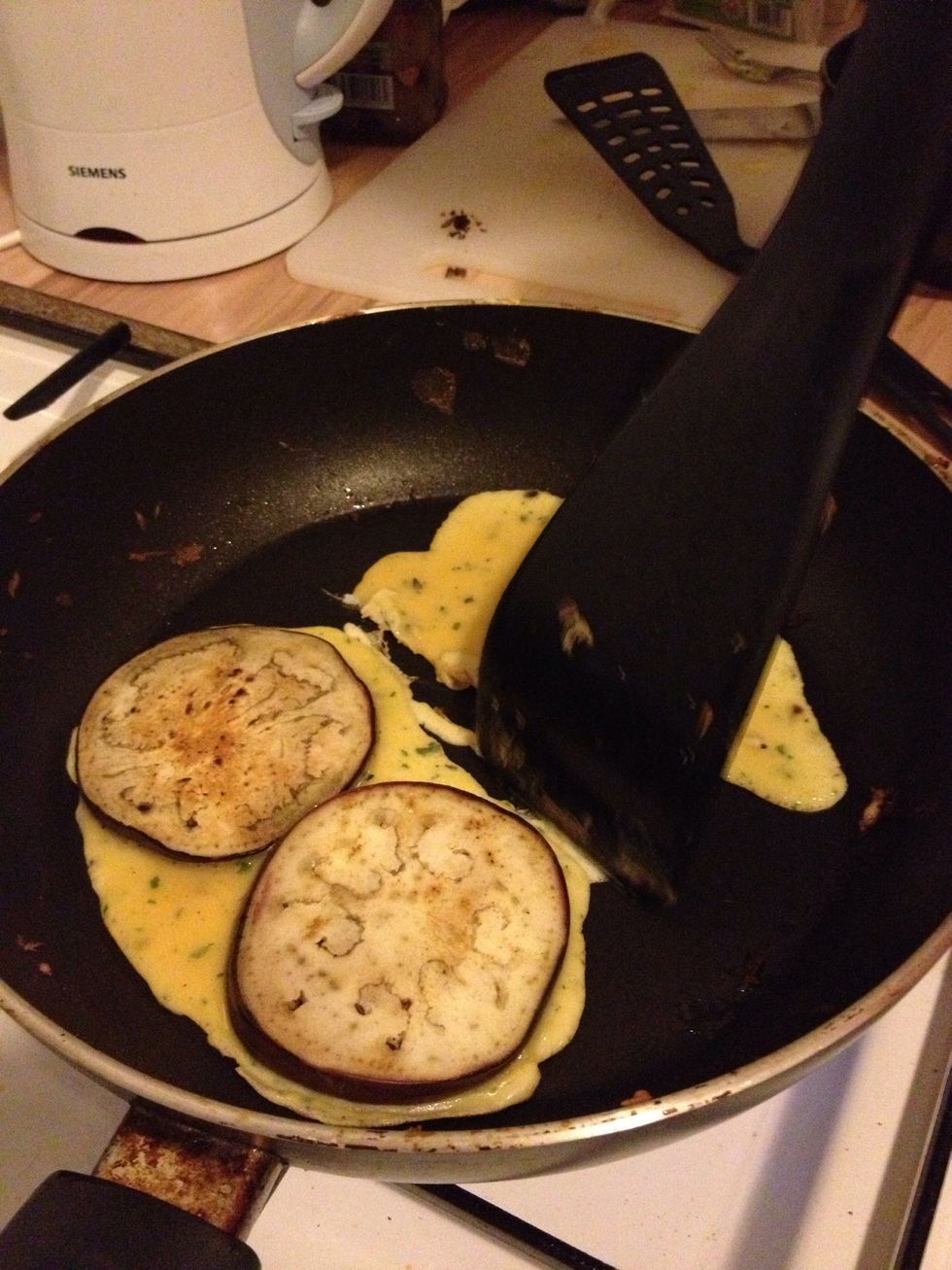 Damage control! Keep them separate.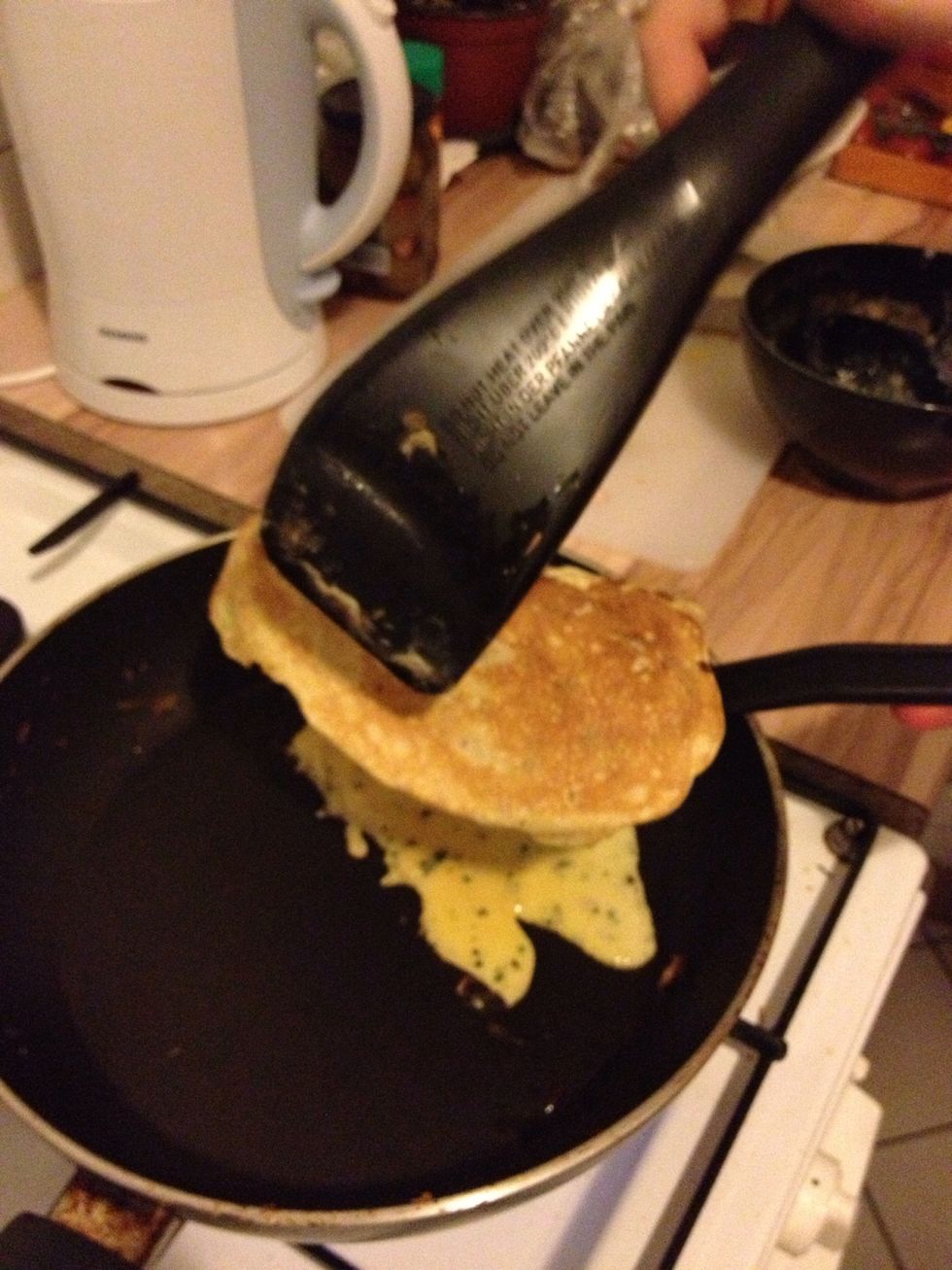 Flip the first thingie face-first onto the second thingie 🔃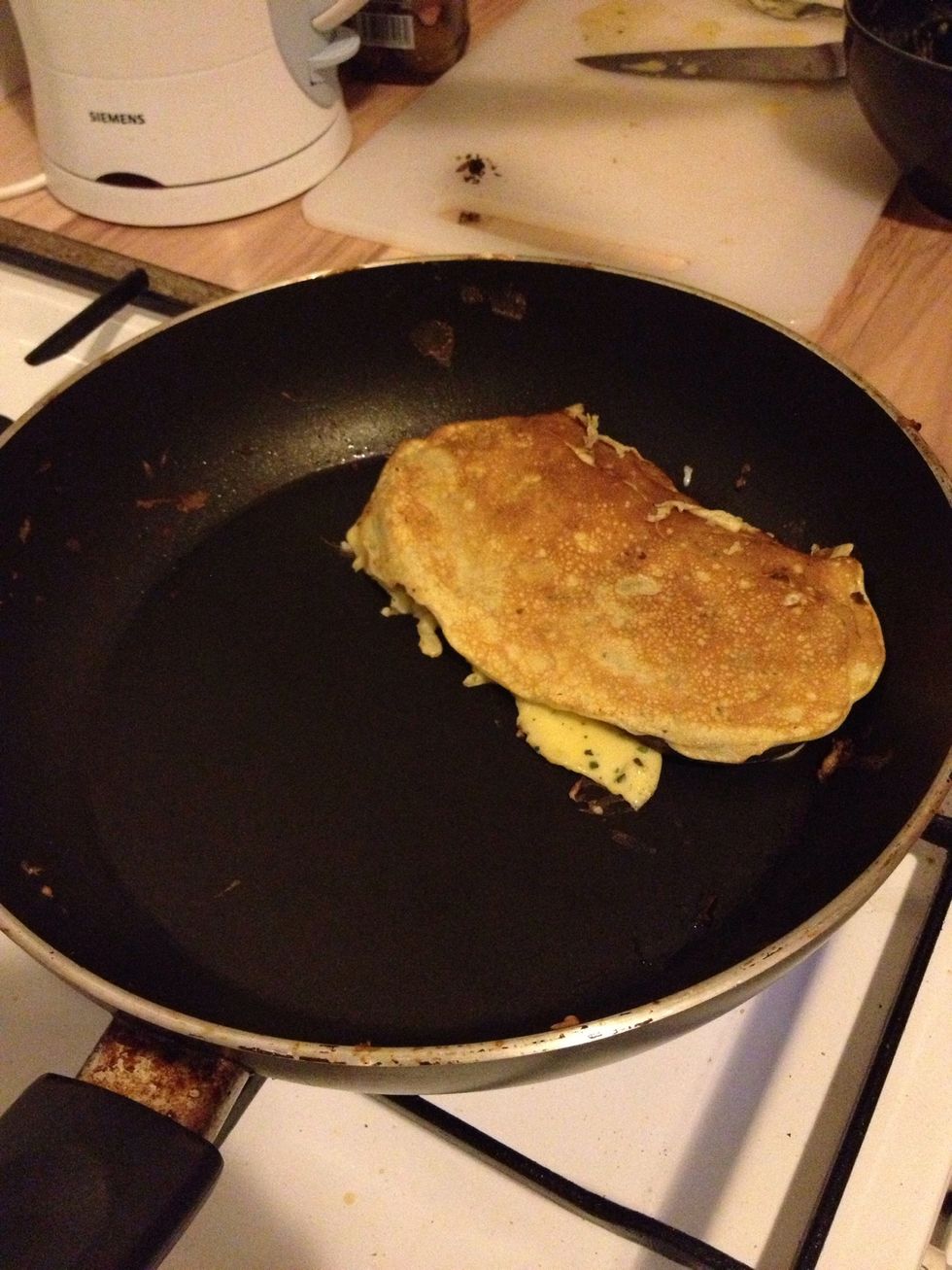 Wait for it...
...legendary!
Rinse and repeat :) Optional: keep your creations warm in the oven on low heat till you're ready to serve.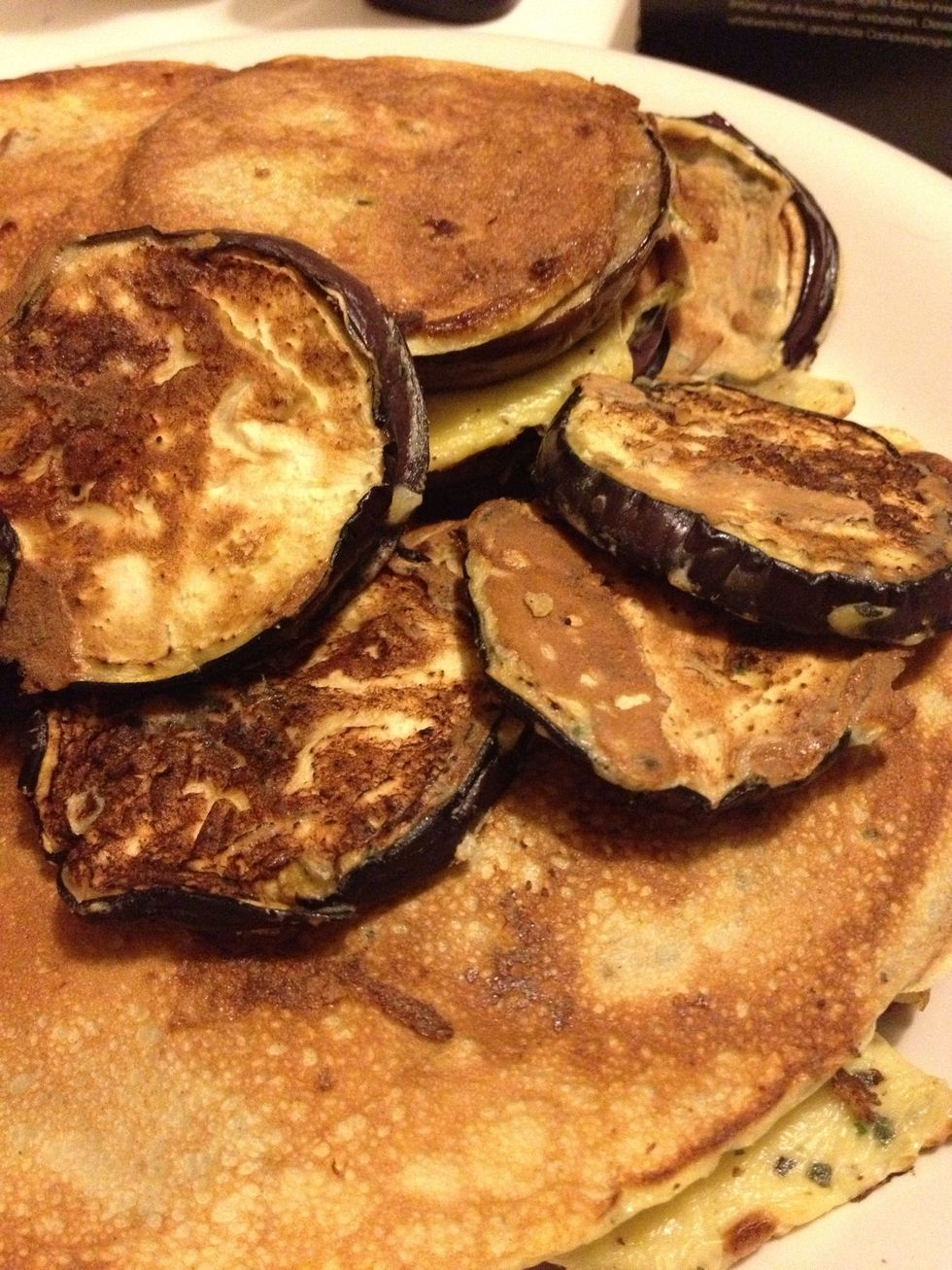 Leftover Aubergine slices? Dip them in the rest of the mixture and fry.
Yummey! Serving suggestion: cucumber/tomato/feta salad and guacamole 😋
1.0 Aubergine (eggplant)
6.0 Eggs
Lemon juice
Herbs
Salt/Pepper
Plain Flour
Milk