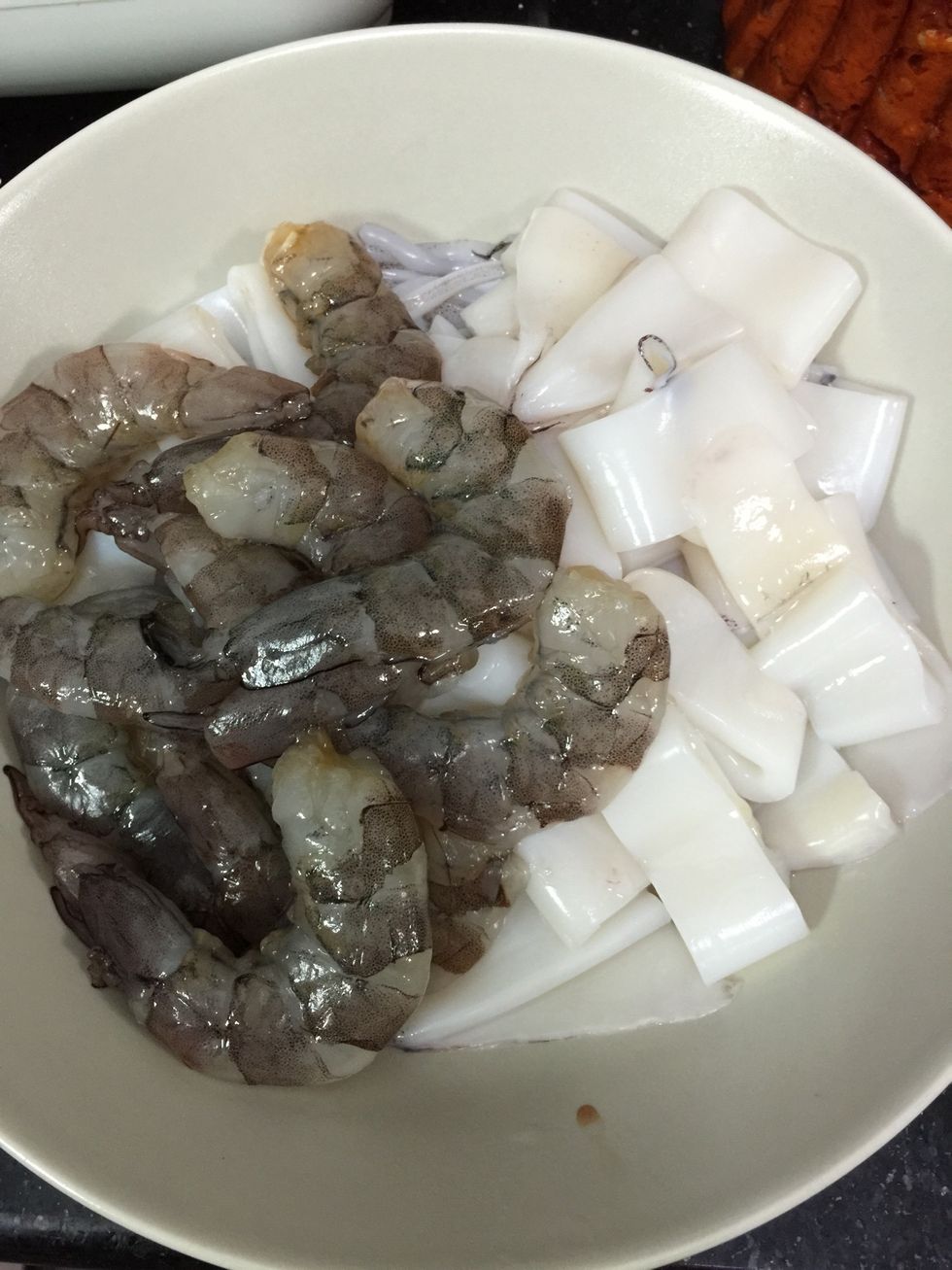 Remove prawn's shell and devein. Clean your squid, remove the skin and cut into bite size (about 1 inch).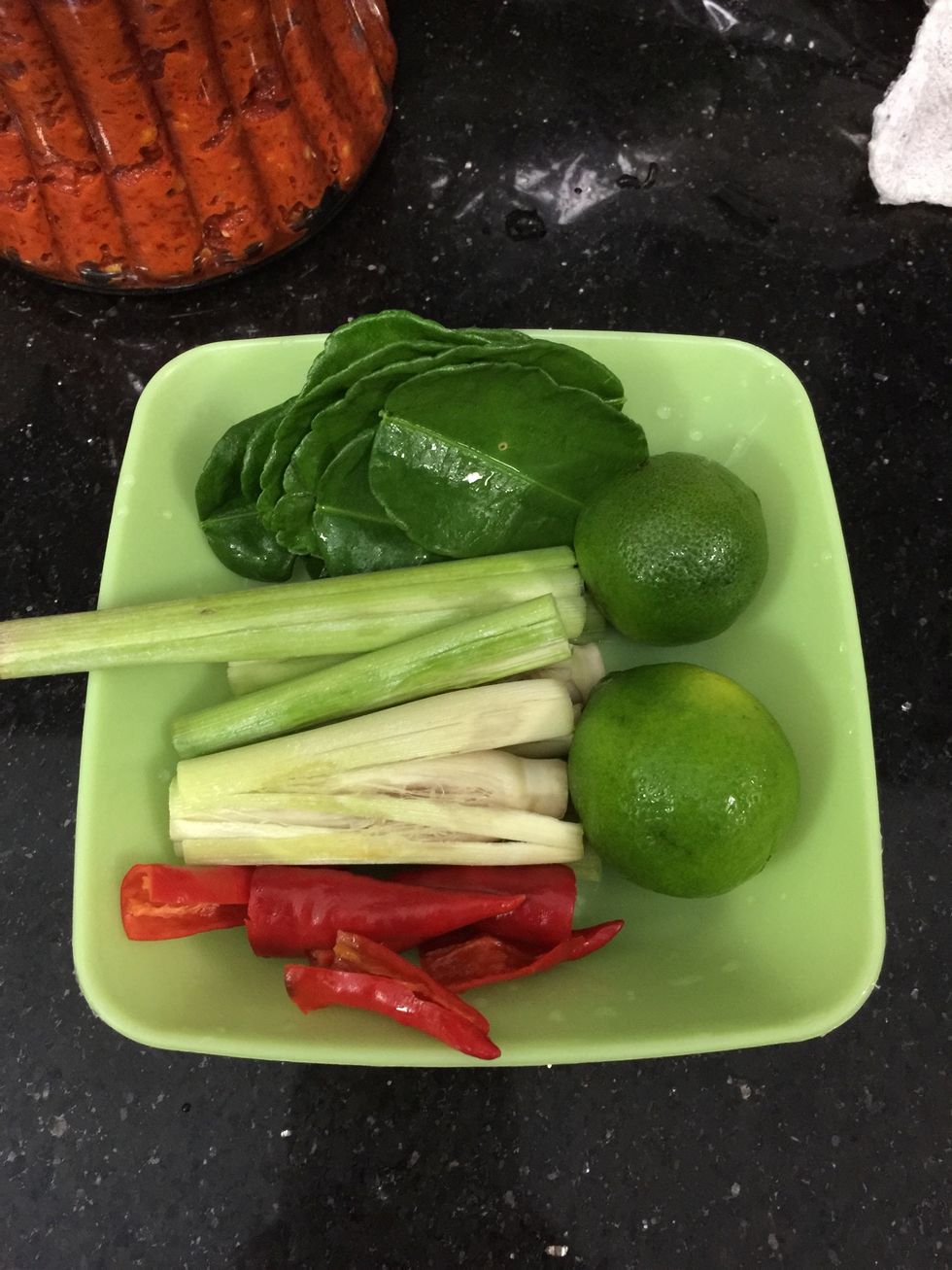 Cut your lemon grass and give it a few smash with the back of your knife. If you like extra spicy, add bird eye chili. Squeeze your like juice about 2 tablespoons.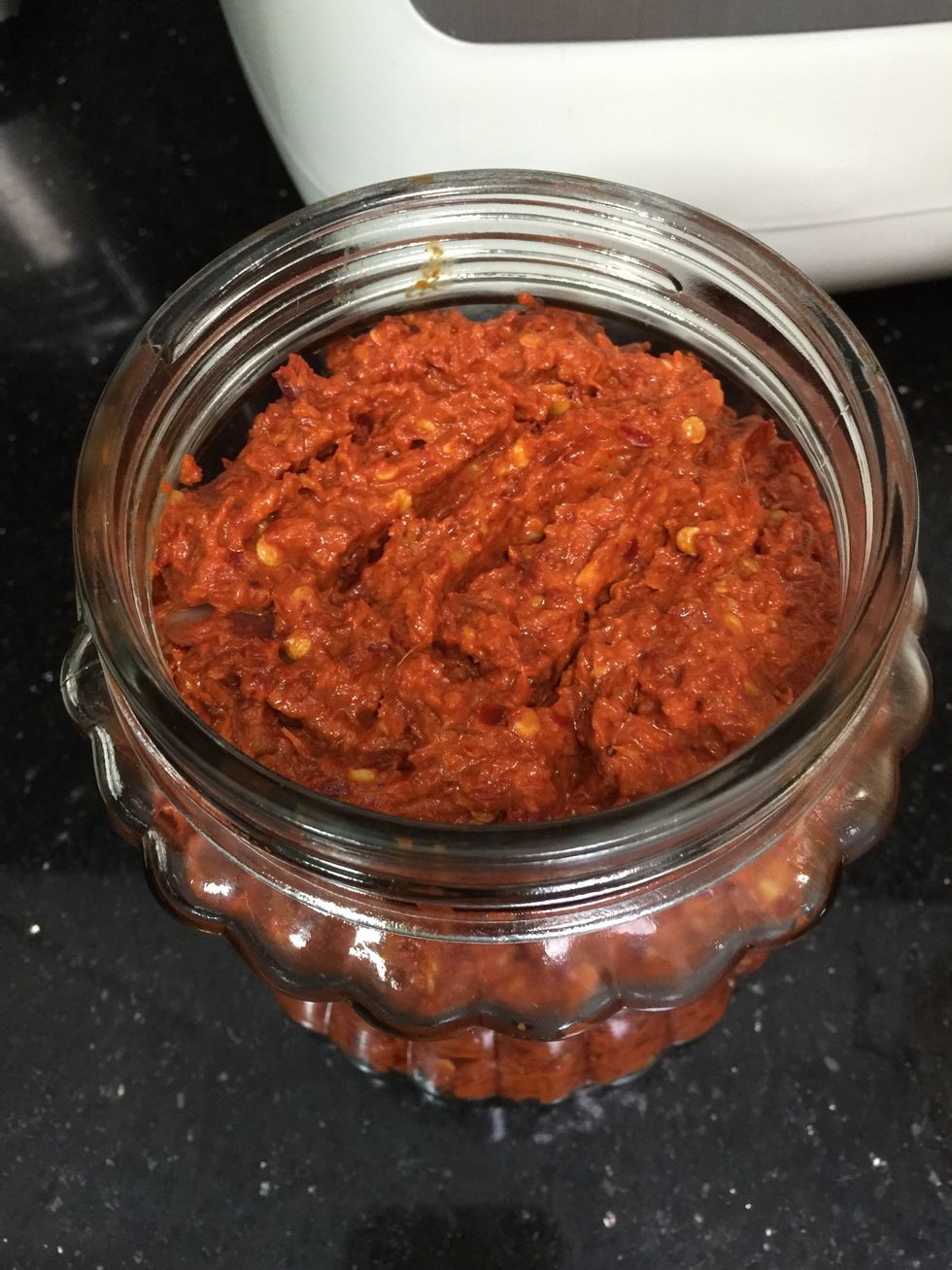 Refer my previous guide how to prepare this chilli paste.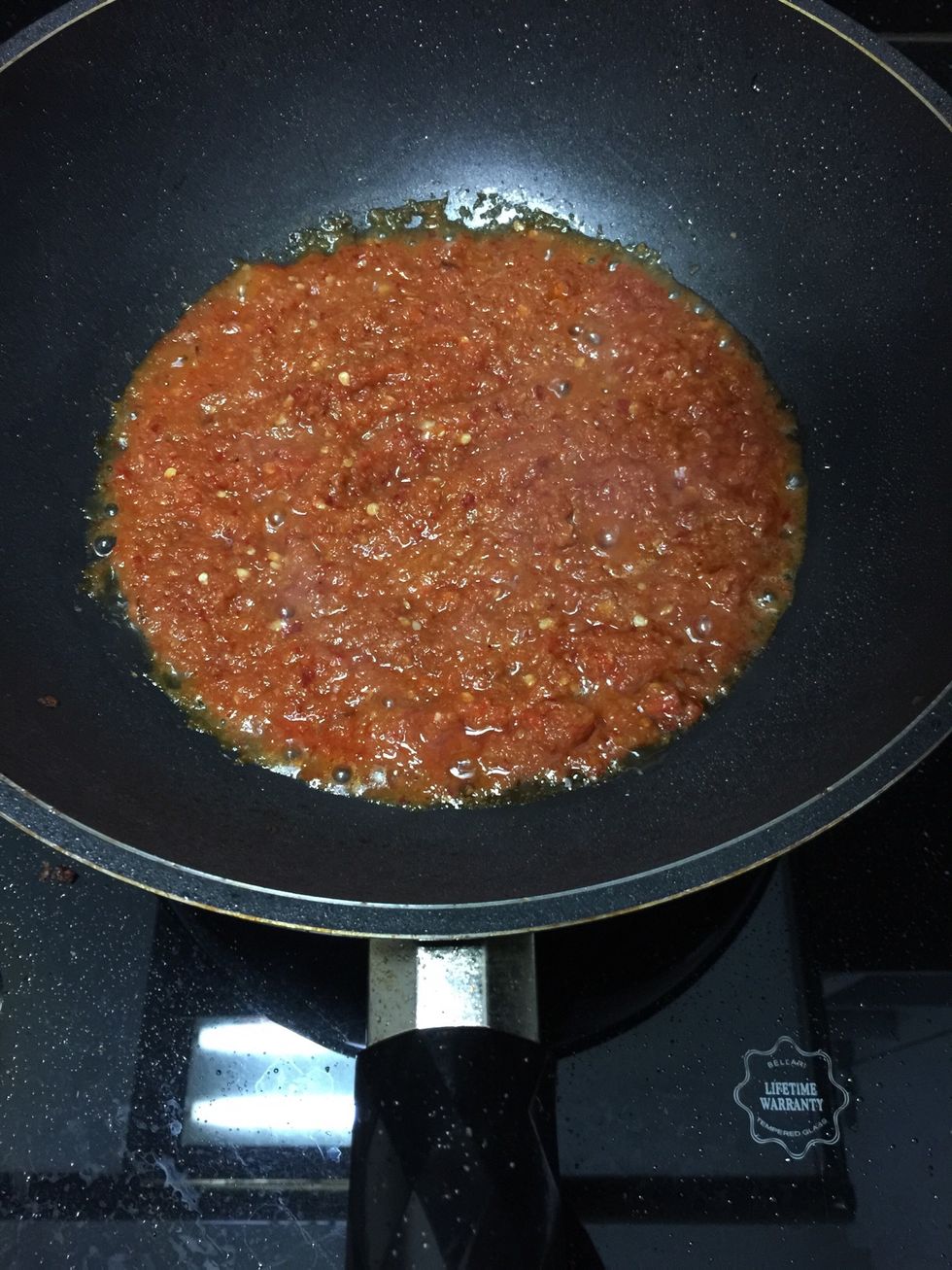 Heat up your non-stick pan, drizzle some oil and add about 4 tablespoons of chilli paste. Stir fry for about 2 minutes in medium heat.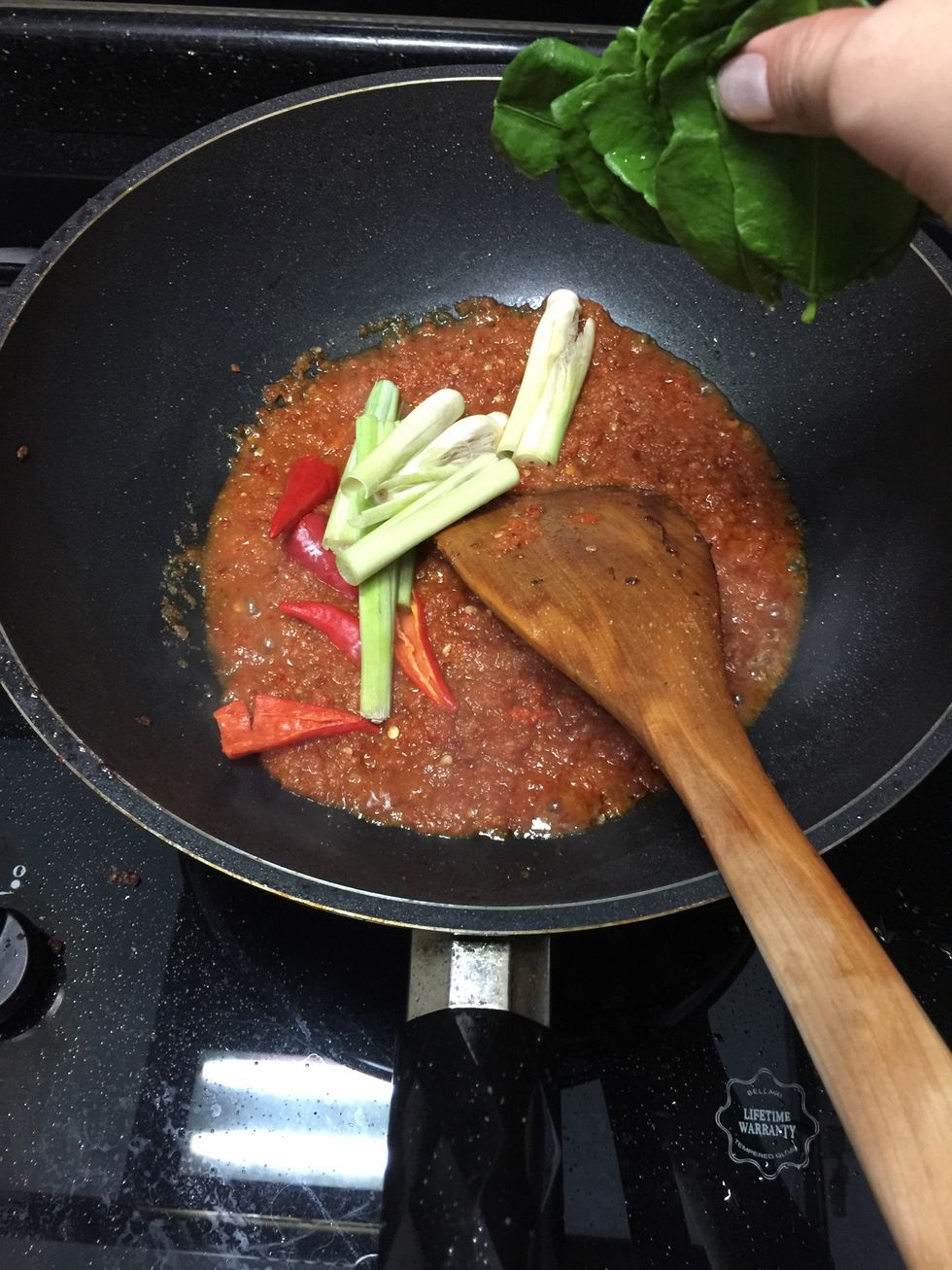 Add lemongrass, lime leaves and bird eye chilies (optional). Stir fry until the paste absorbs all the aroma about 2 minutes in low heat.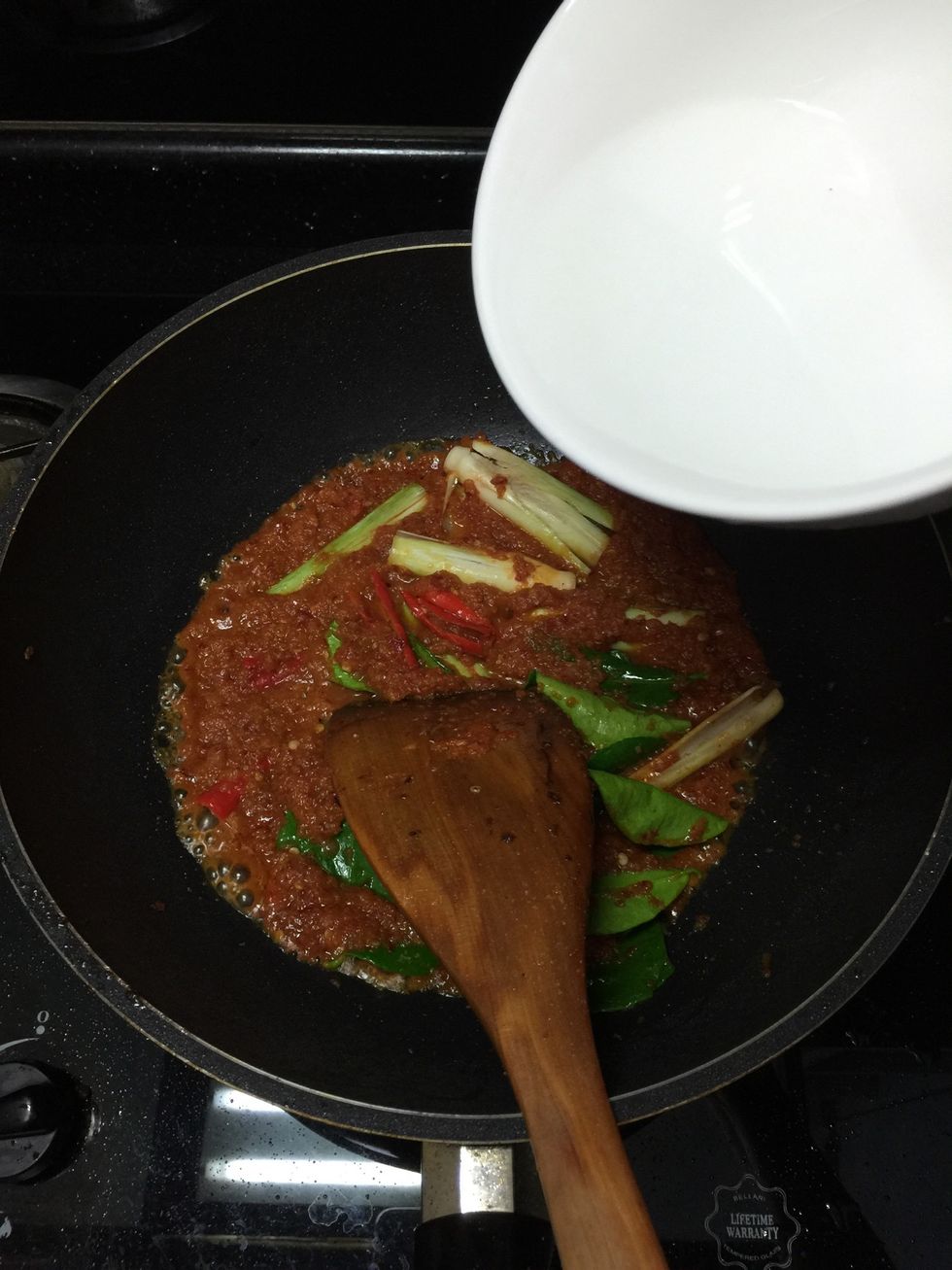 Add 1/2 cup of water.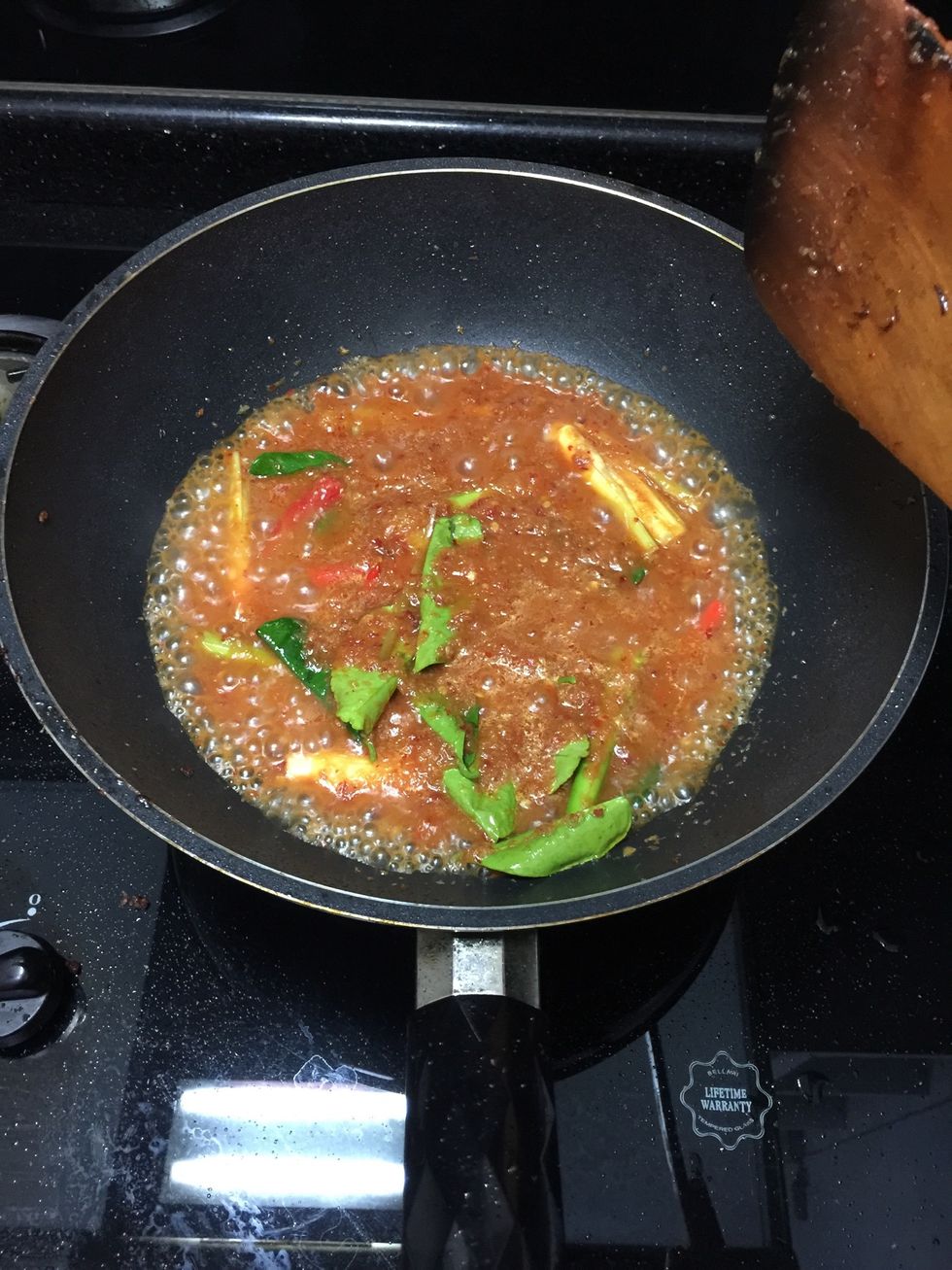 And let it simmer in medium heat.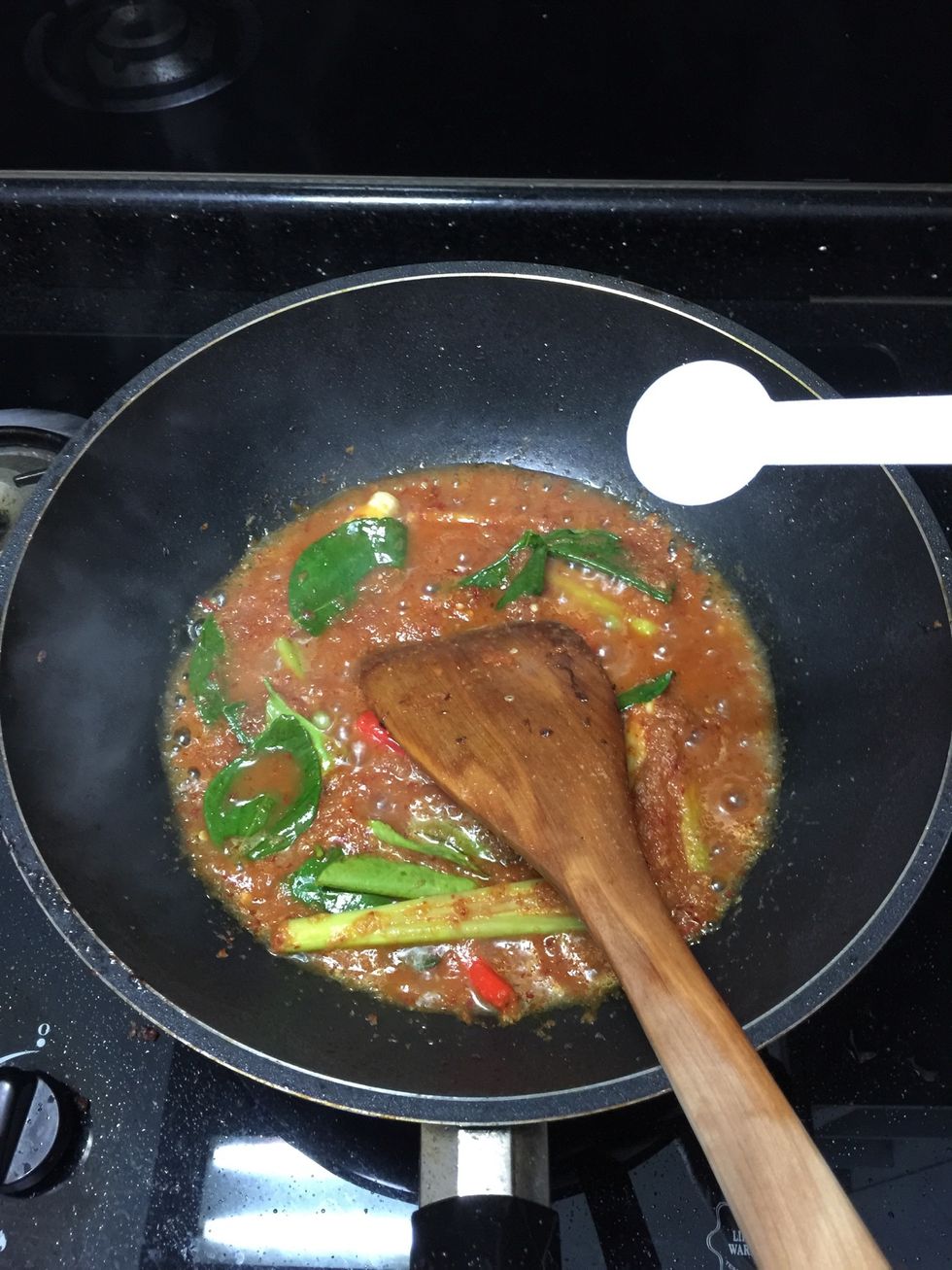 Add freshly squeezed lime juice and 1/2 teaspoon of salt. Taste the sauce according to your preference. If you find it too spicy, add a few rock sugar or lime juice if you prefer more sour.
Note: The traditional recipe uses tamarind juice but I think lime juice are healthier and easy to obtain compare to tamarind.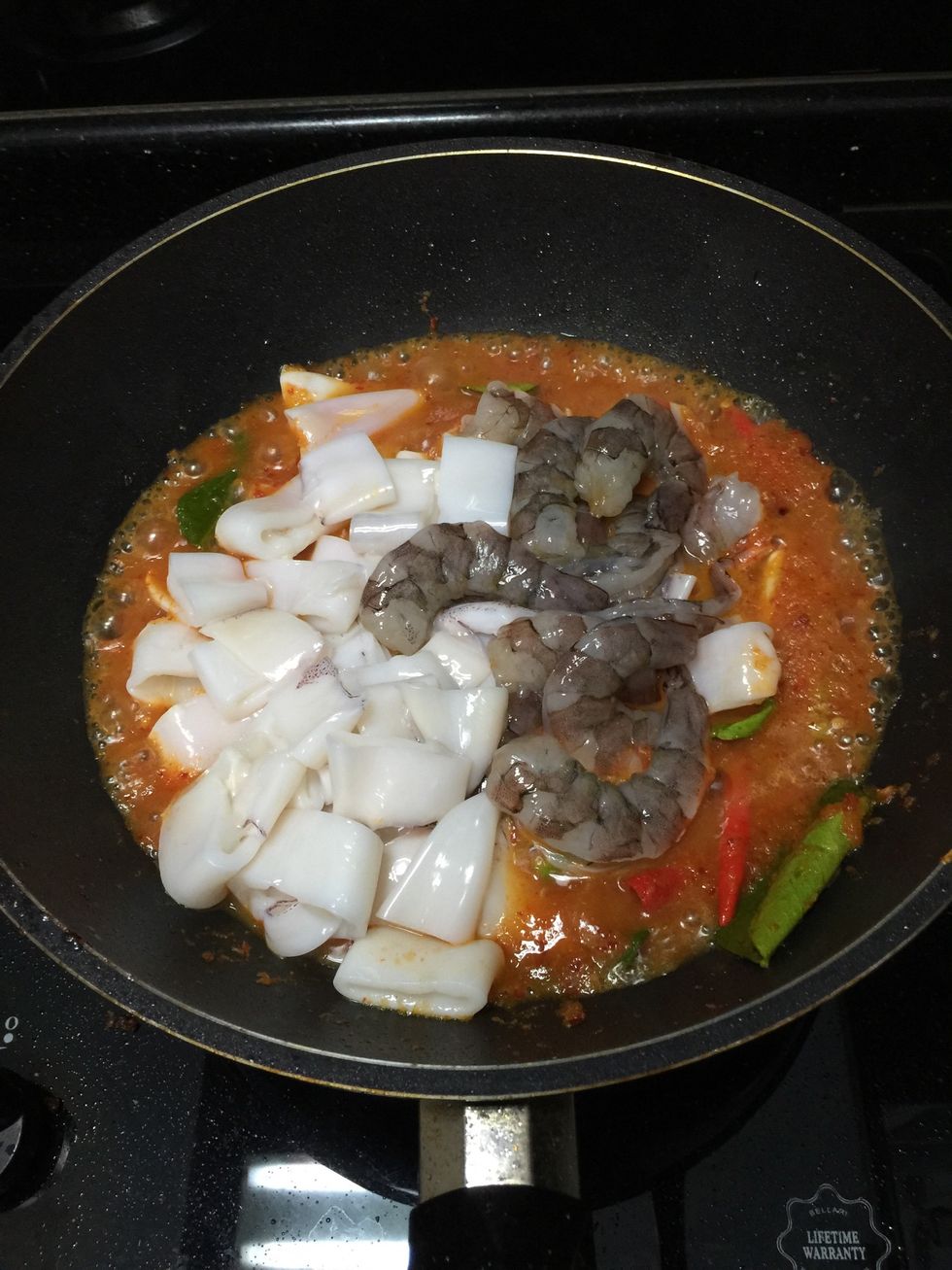 Once the sauce is perfect to your taste (can be slightly stronger as the sauce will be slightly diluted after added prawns and squids), add both your prawns and squids in.
Do not cook more than 2 minutes else your prawns and squids will be too chewy.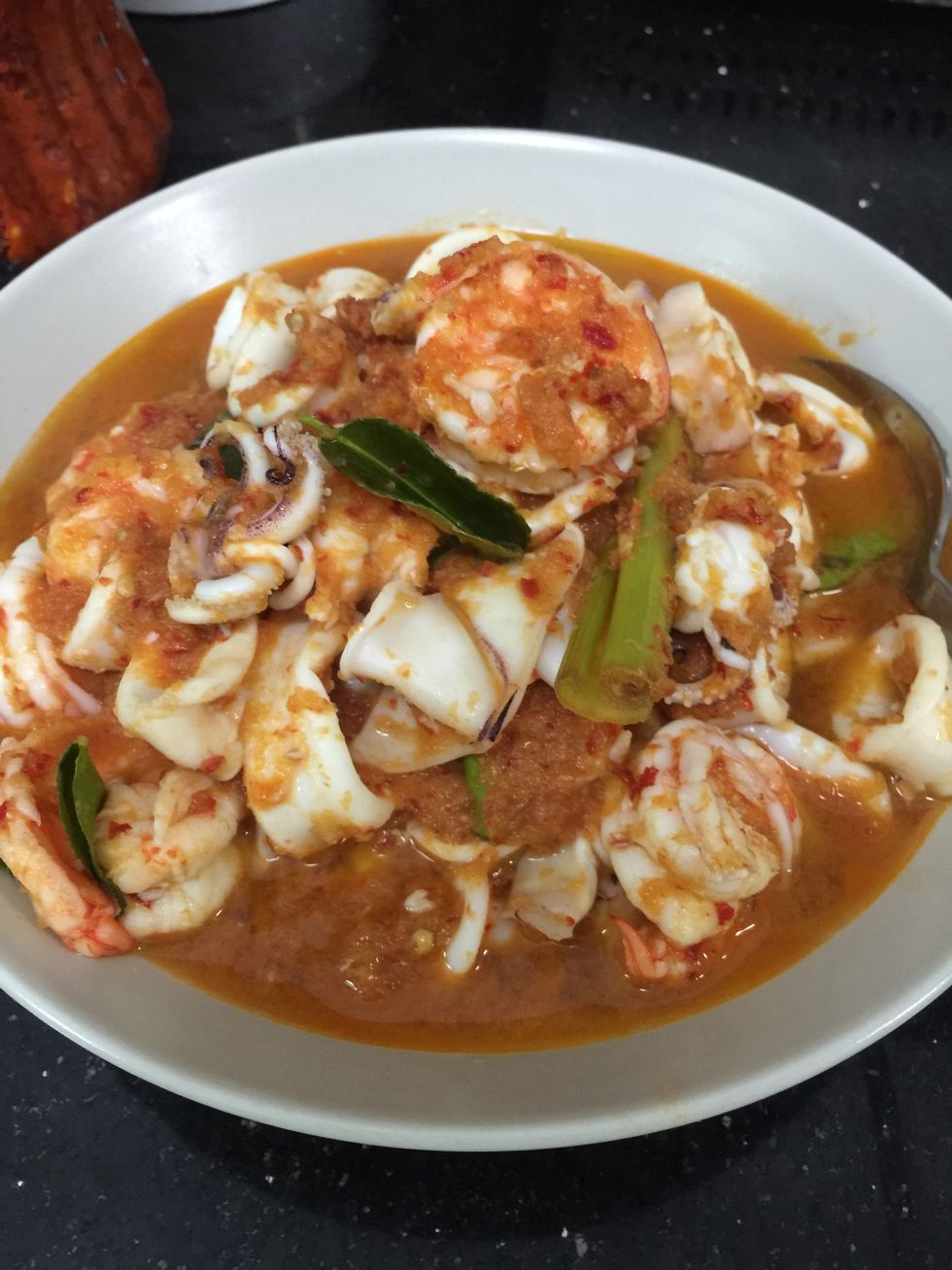 Ready to serve. Enjoy! 😍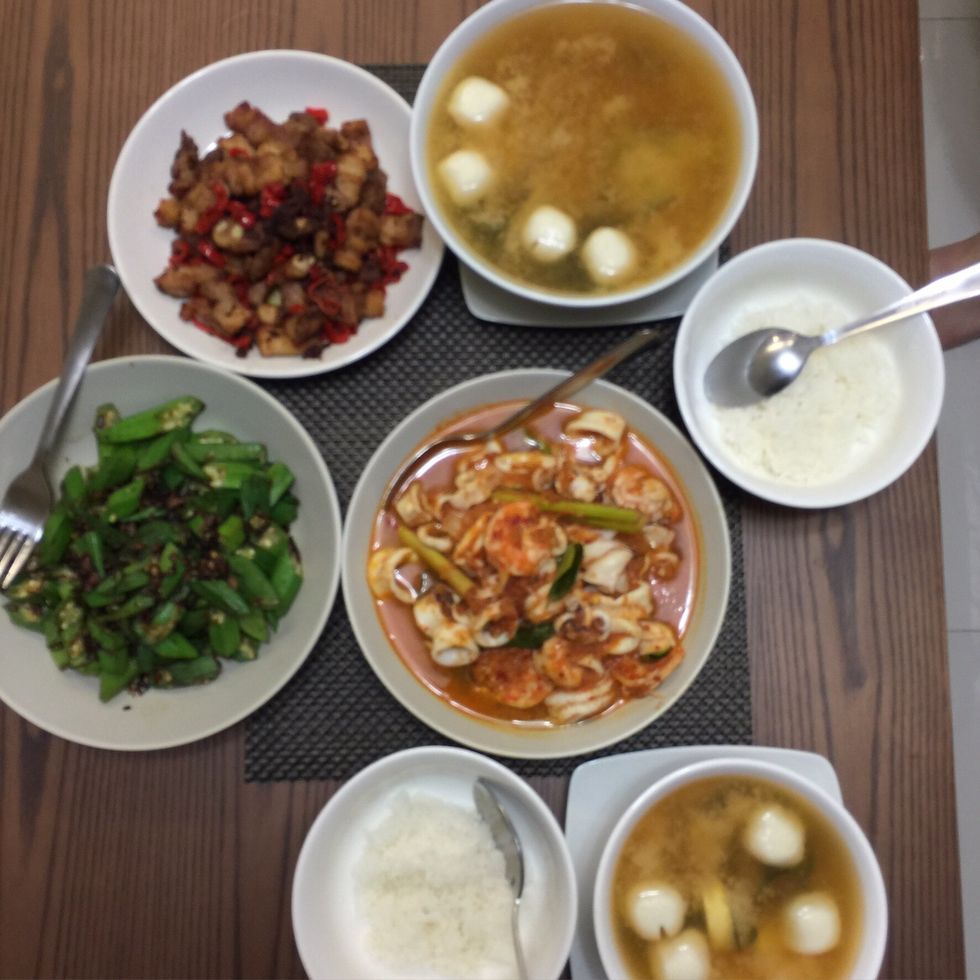 Dinner is ready. 😍😍😍
12.0 Prawns
4.0 Squids
2.0 Limes
10.0 Lime leaves
2.0 Lemon grass
6.0 Bird eye chili (optional)
1/2tsp Salt
4.0Tbsp Chili paste