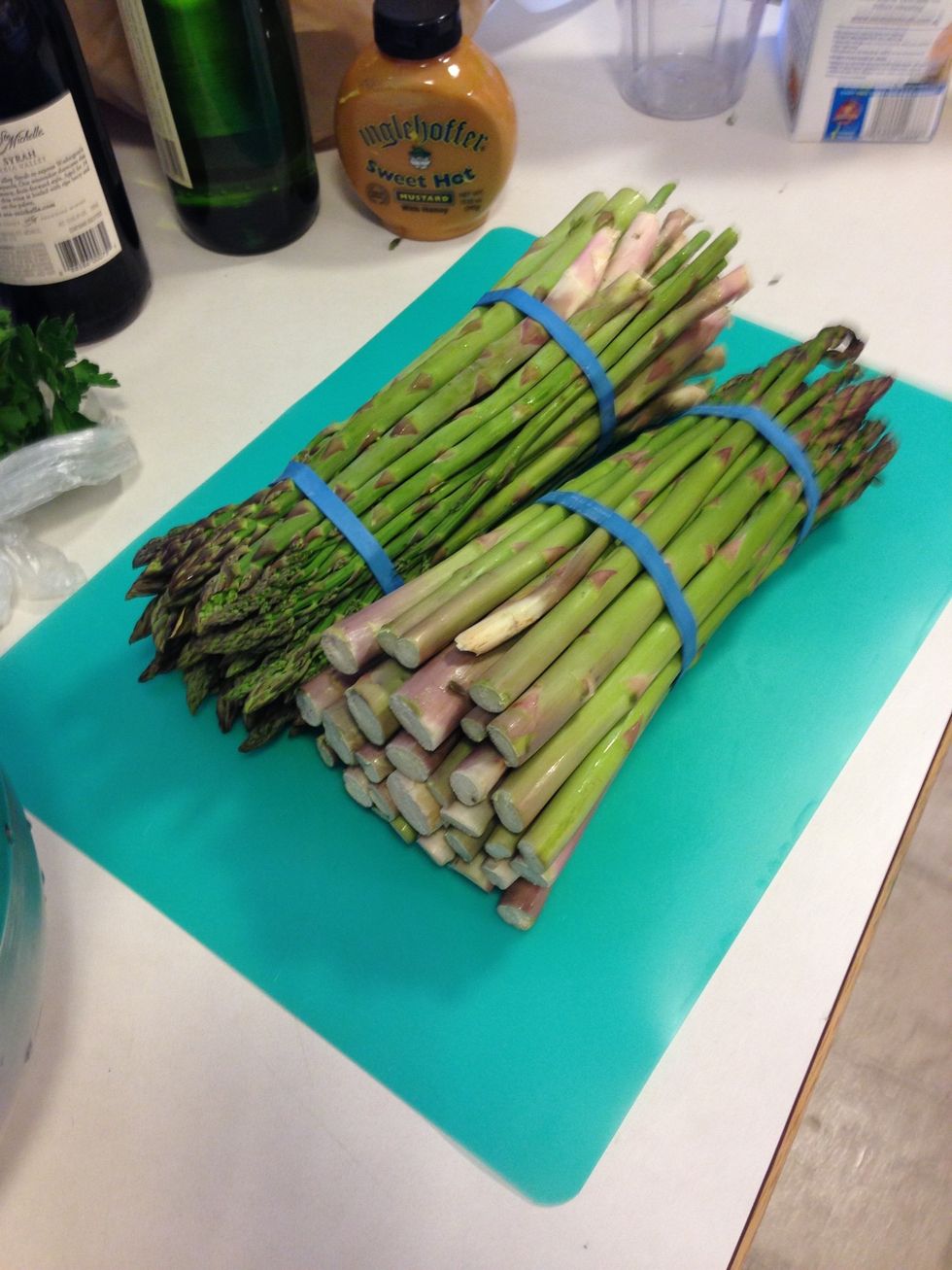 Take your two bunches of asparagus, cut off the woody bottoms and chop all but the tips of one bunch
Before you chop the asparagus, get a separate pot of water boiling so it's ready when you need it! Add a bit of salt!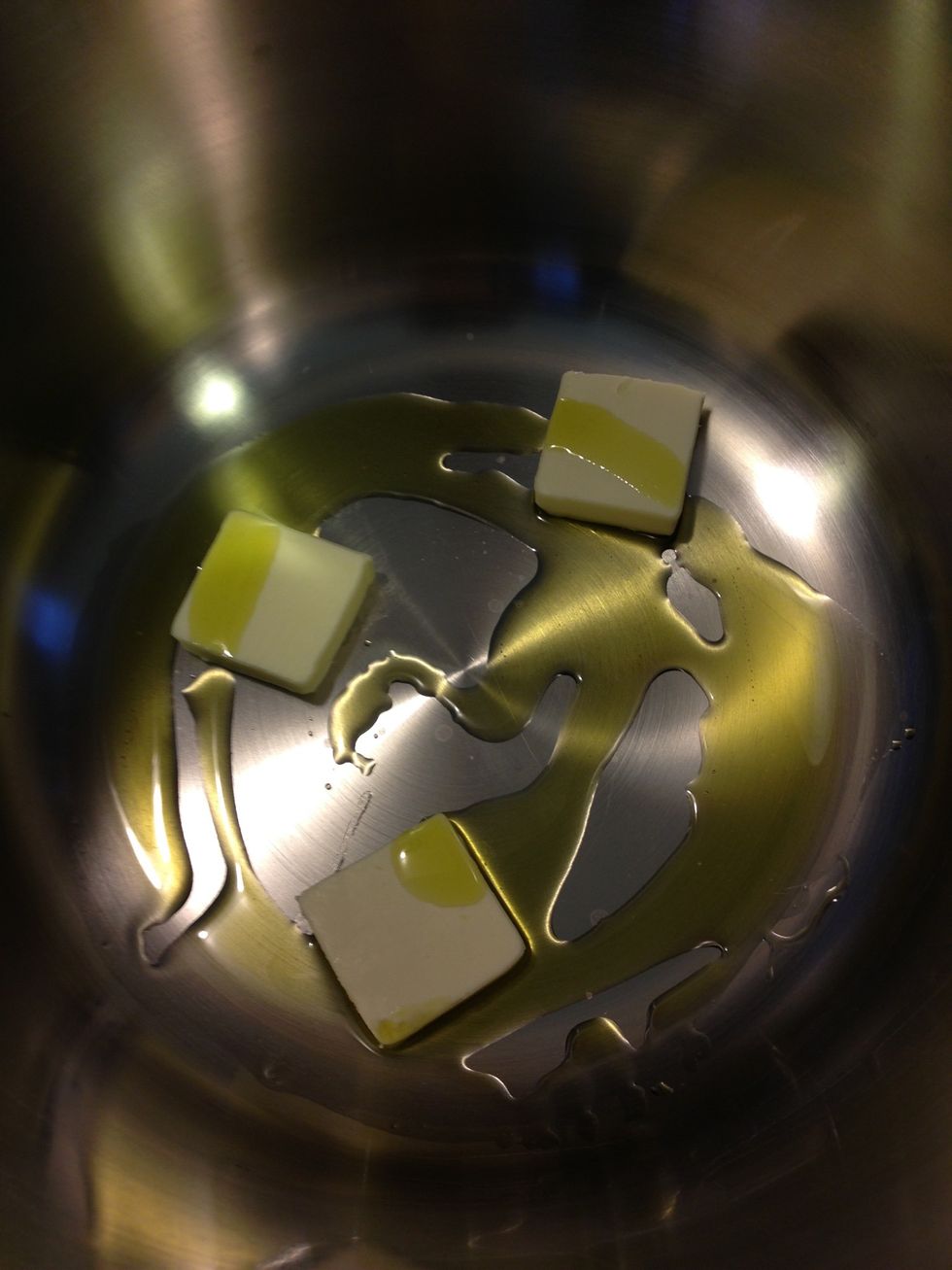 While your chopping get the butter and oil melted and hot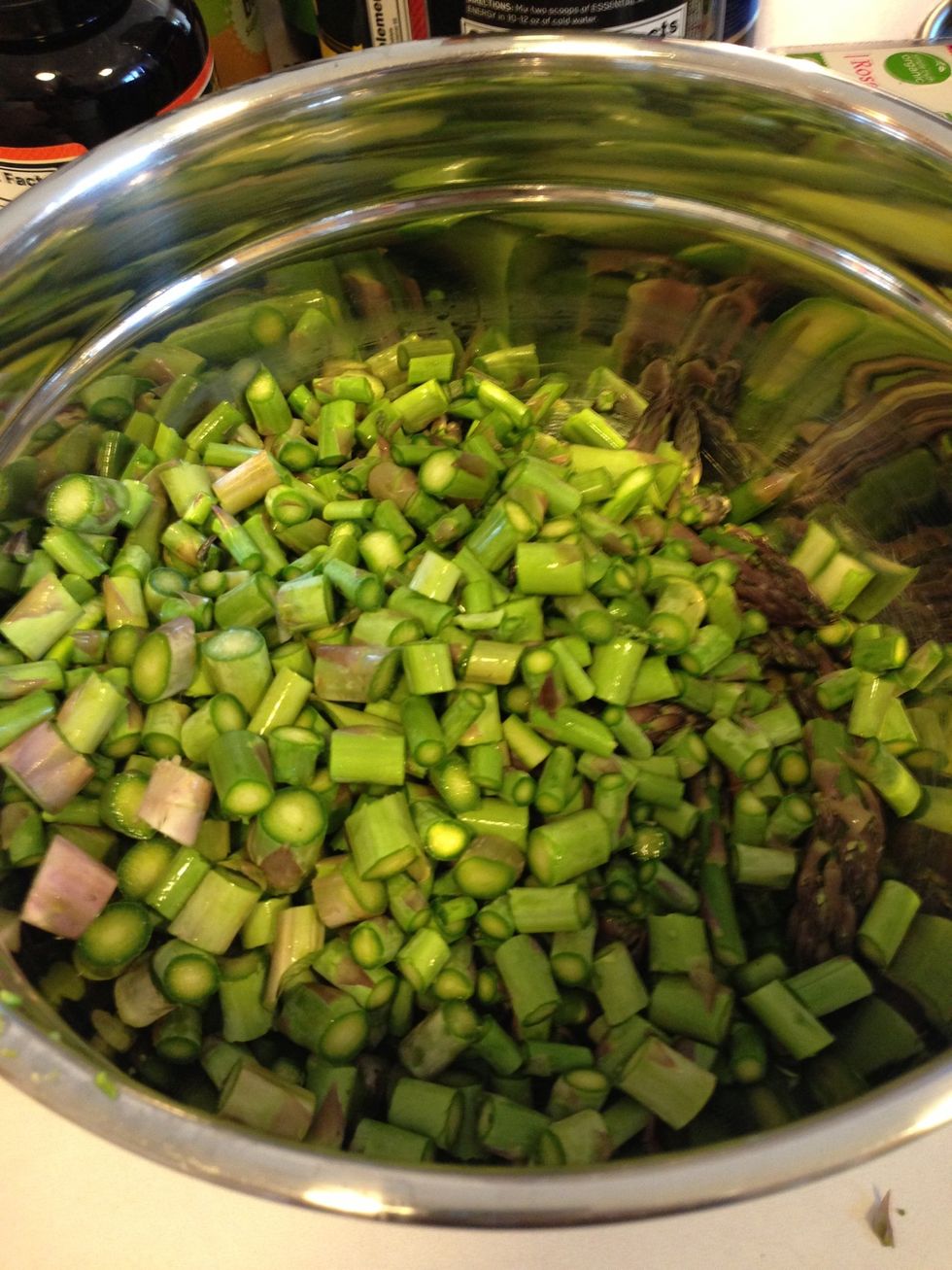 Toss the asparagus in and give it a quick stir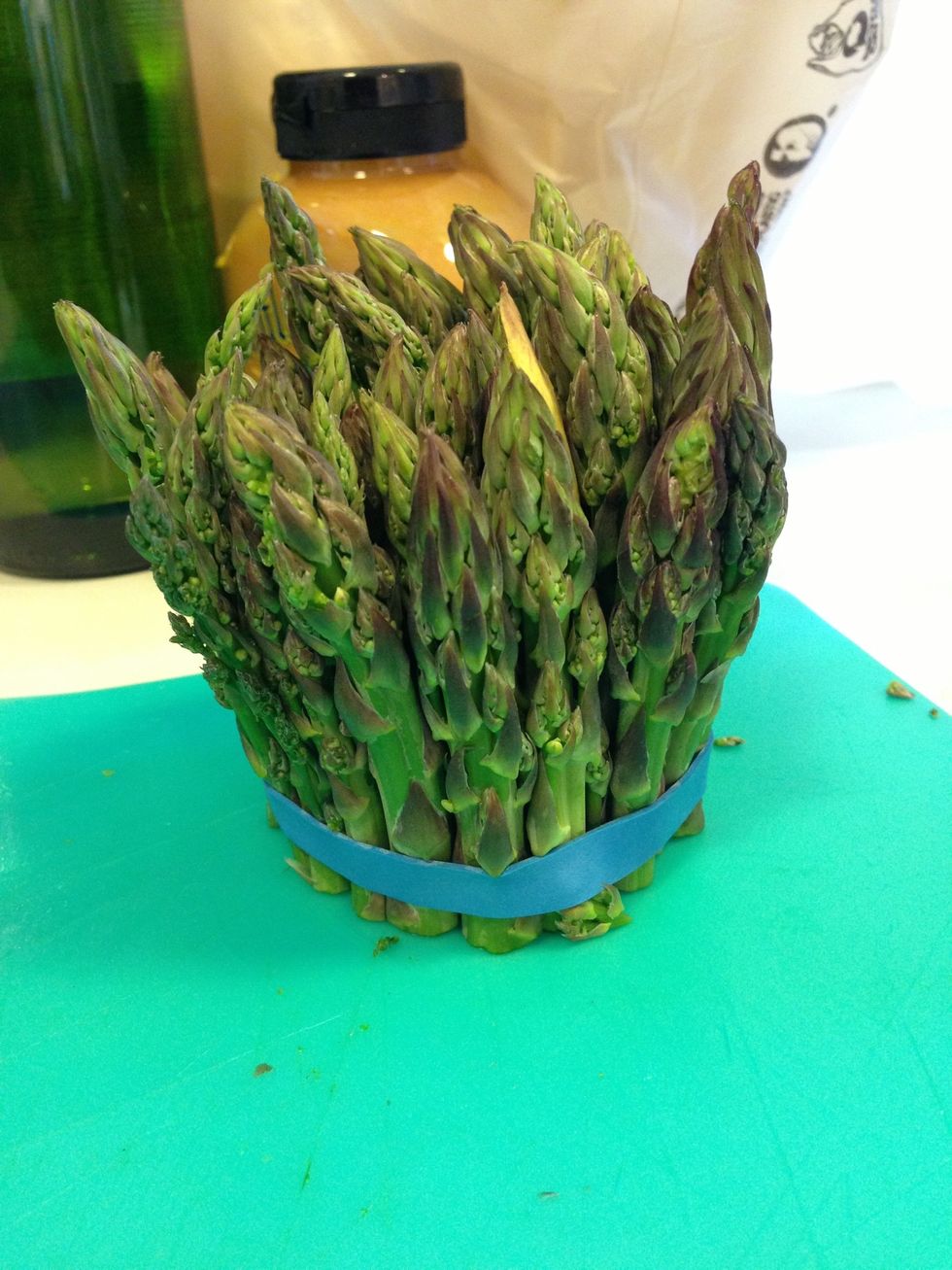 Set those tips off to the side for now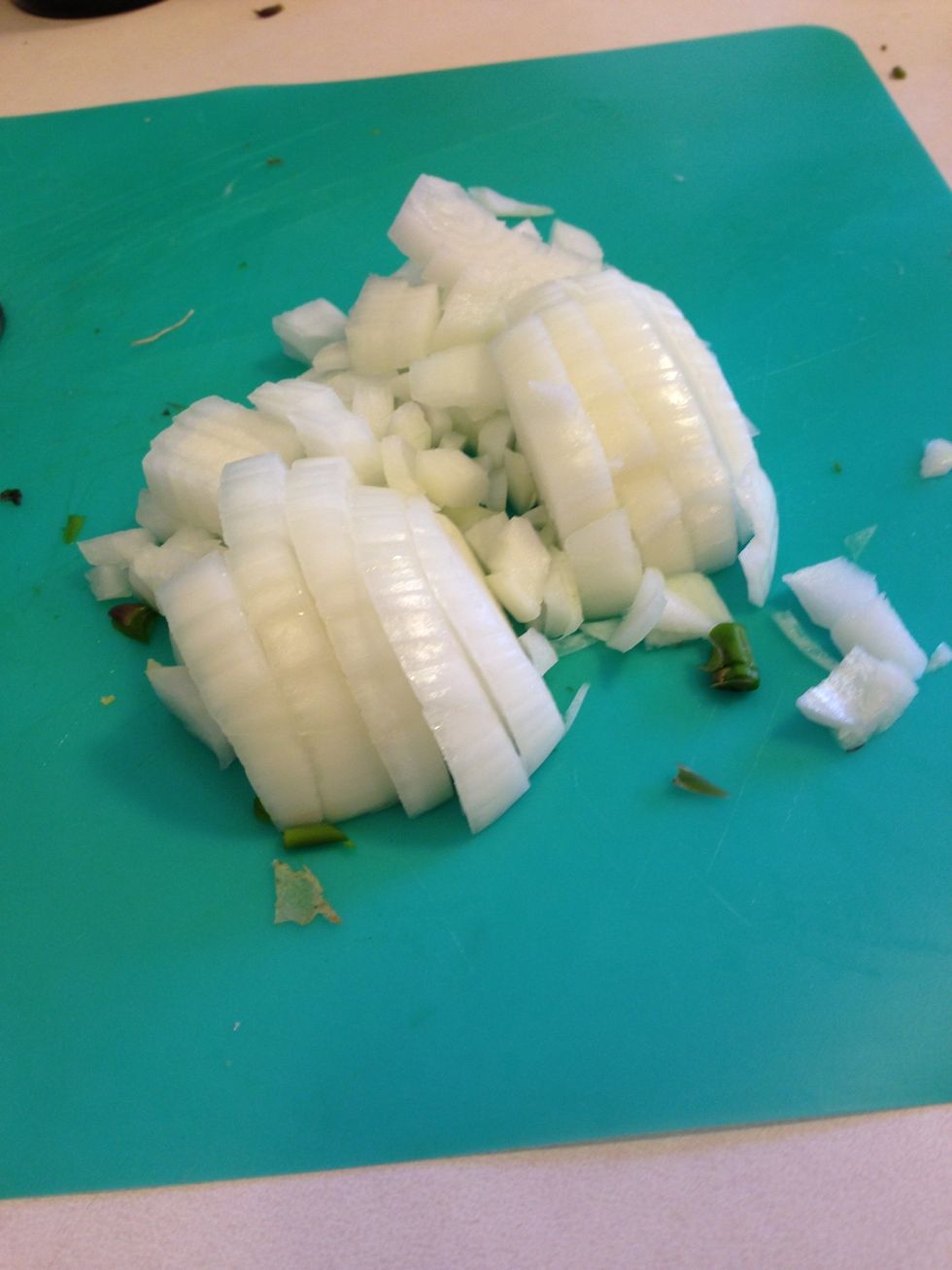 Chop the onion and toss it in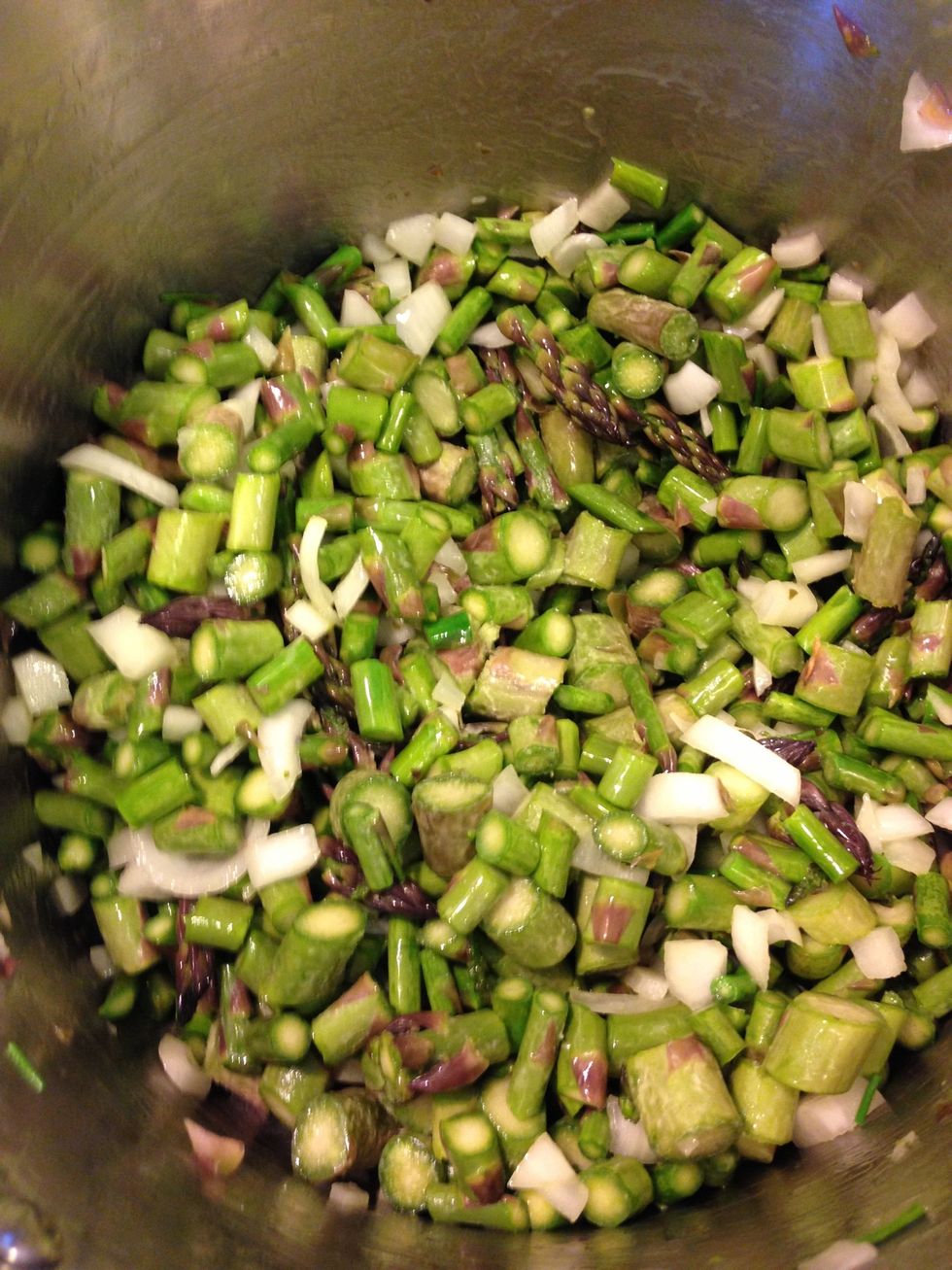 Another stir to mix ingredients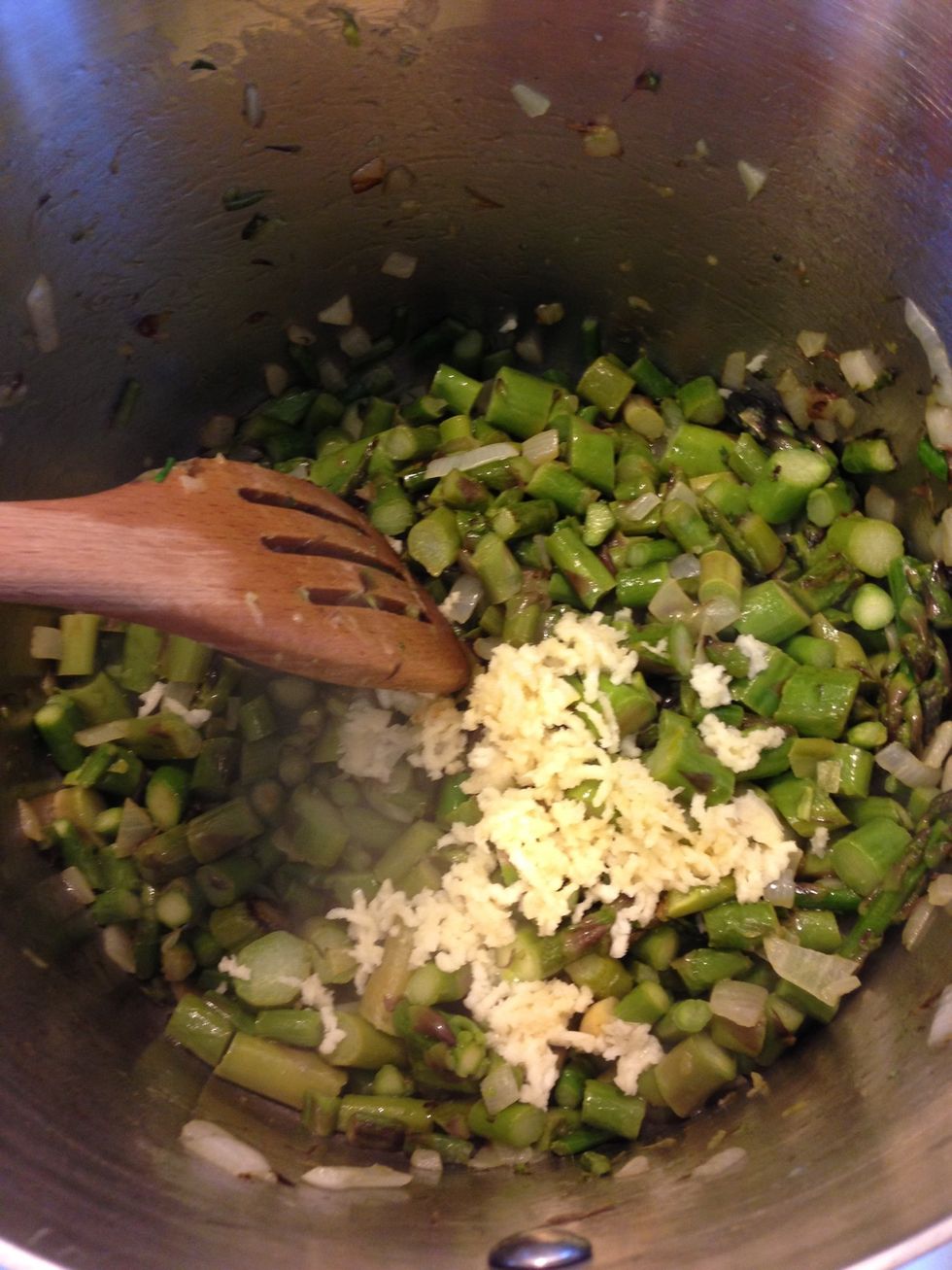 Chop or press the garlic, I love garlic so I always use a lot. Toss it in and give it a stir. As we stir between each step you are keeping the bottom of the ingredients from burning.
Same with the lemon, zest it and juice it and toss it In and give it a stir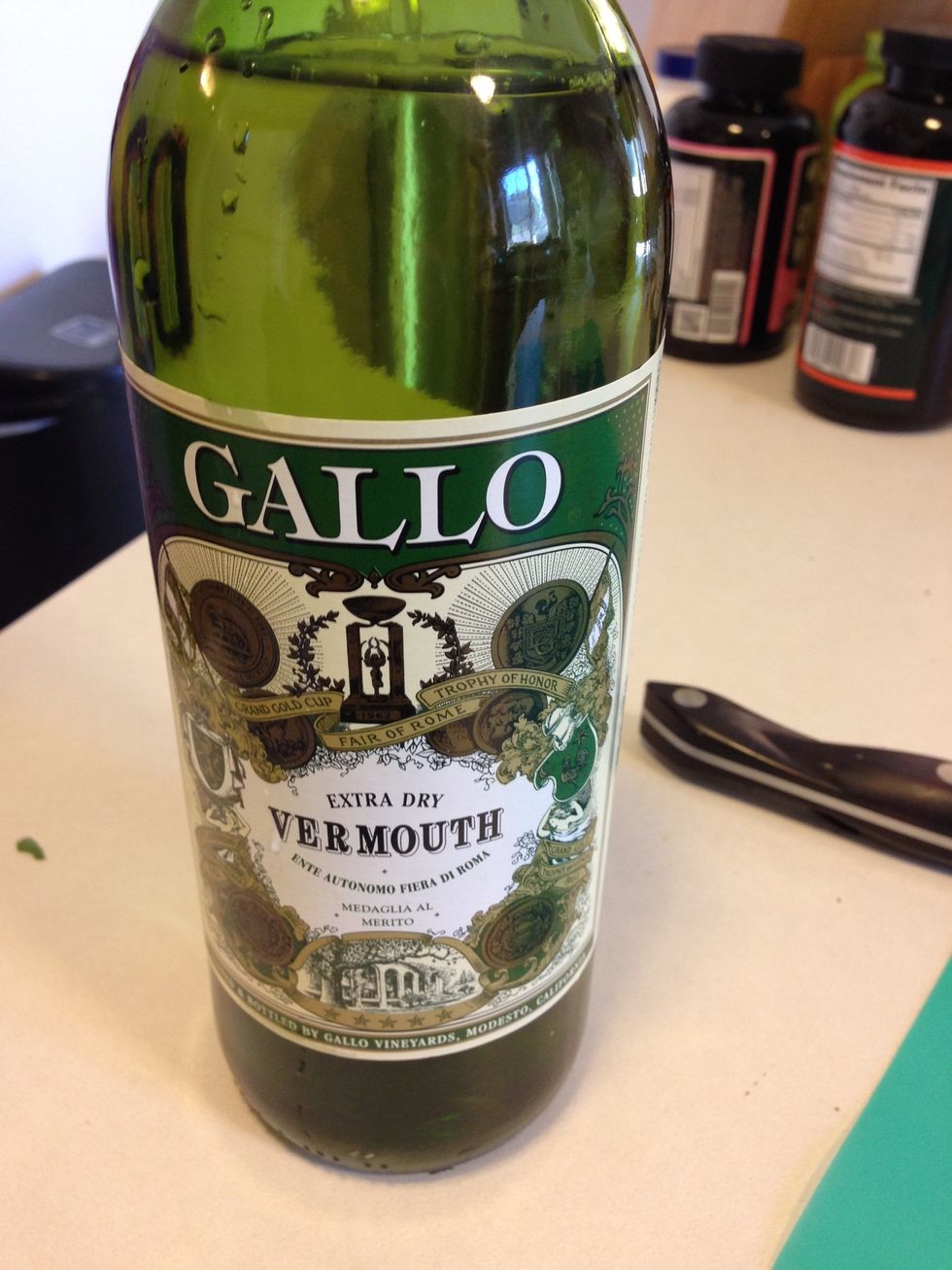 Now add the vermouth in, I used about a half cup and let it cool out the alcohol for a bit maybe 6-8 minutes, stirring often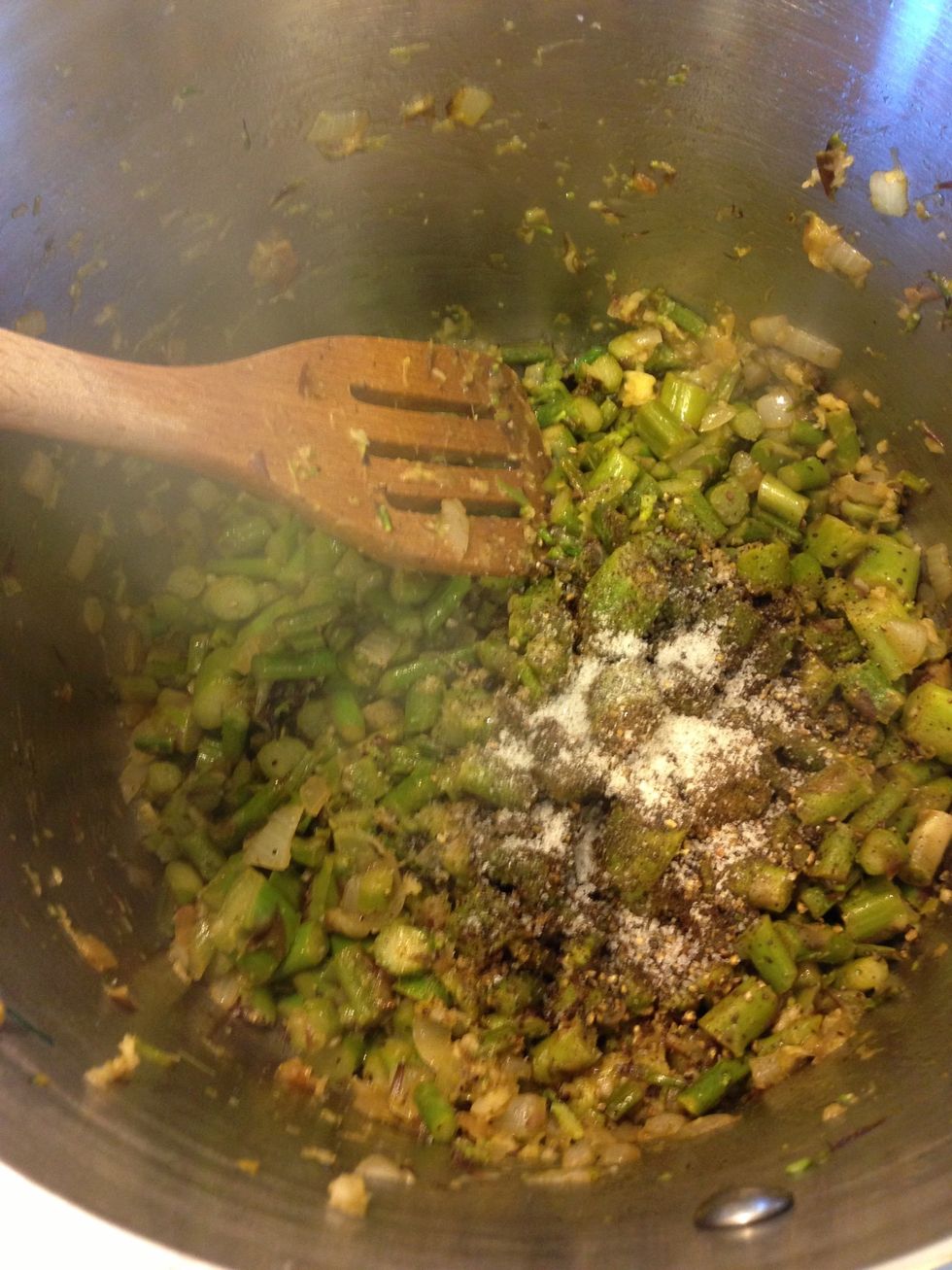 Add in some salt and pepper, here you can also add things to your taste, sometimes I add red pepper flakes or fresh peppers for some kick. Stir and let it cook a few more minutes
As the asparagus softens a bit add in the chicken stock and stir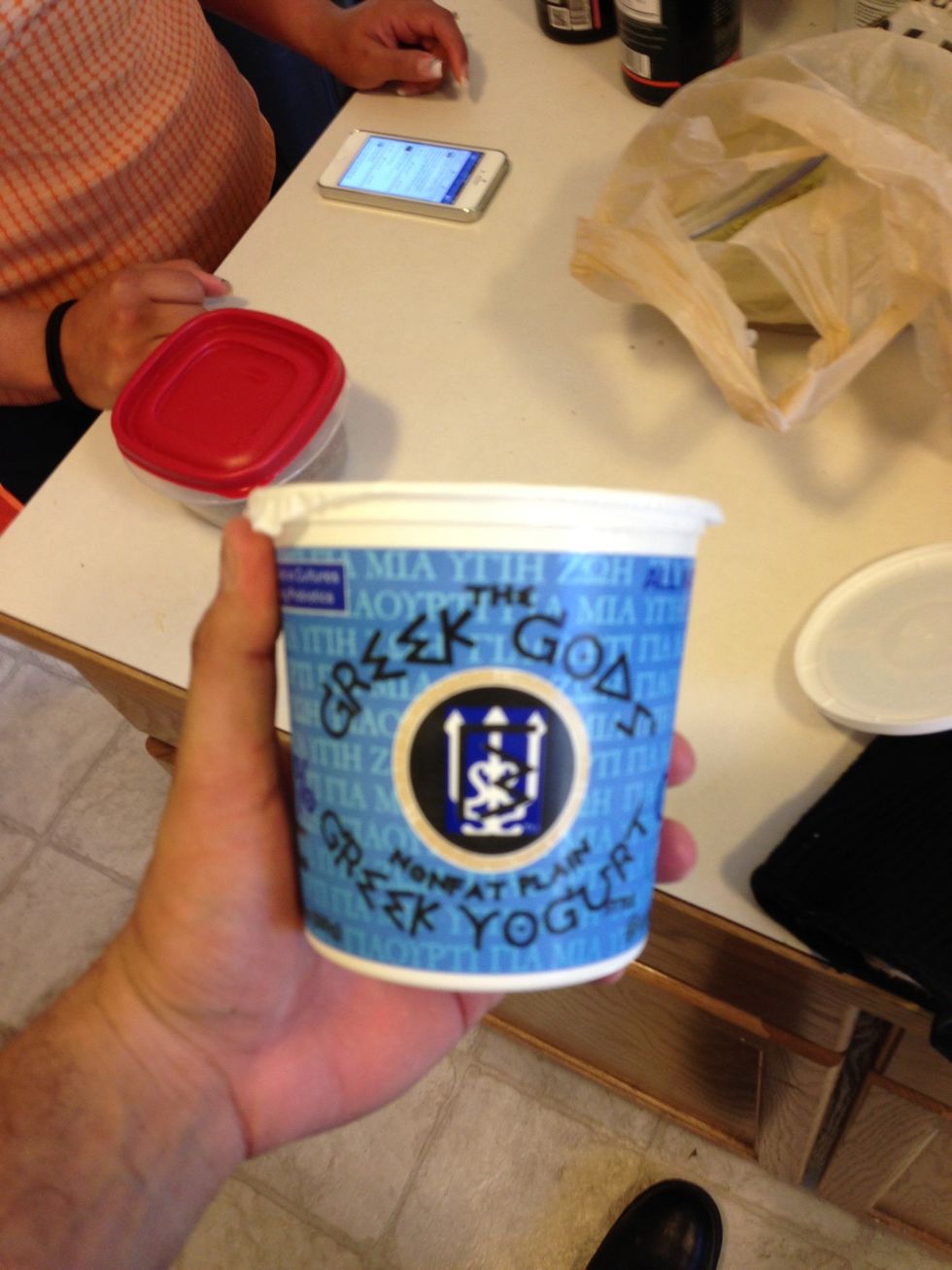 Add in the Greek yogurt, it gives a nice creaminess, added protein and nice flavor. You guessed it stir again!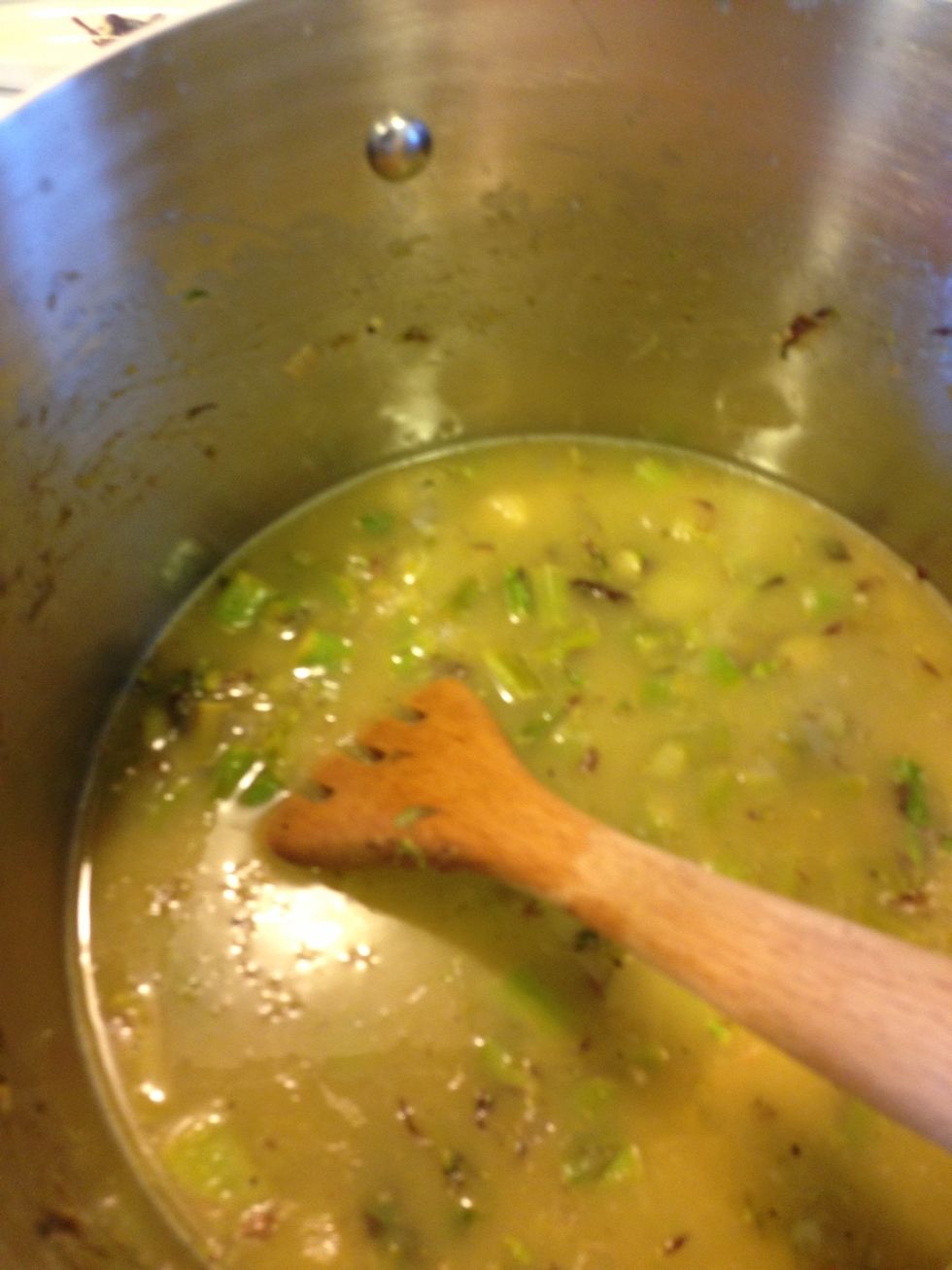 Now let the mix heat and start to boil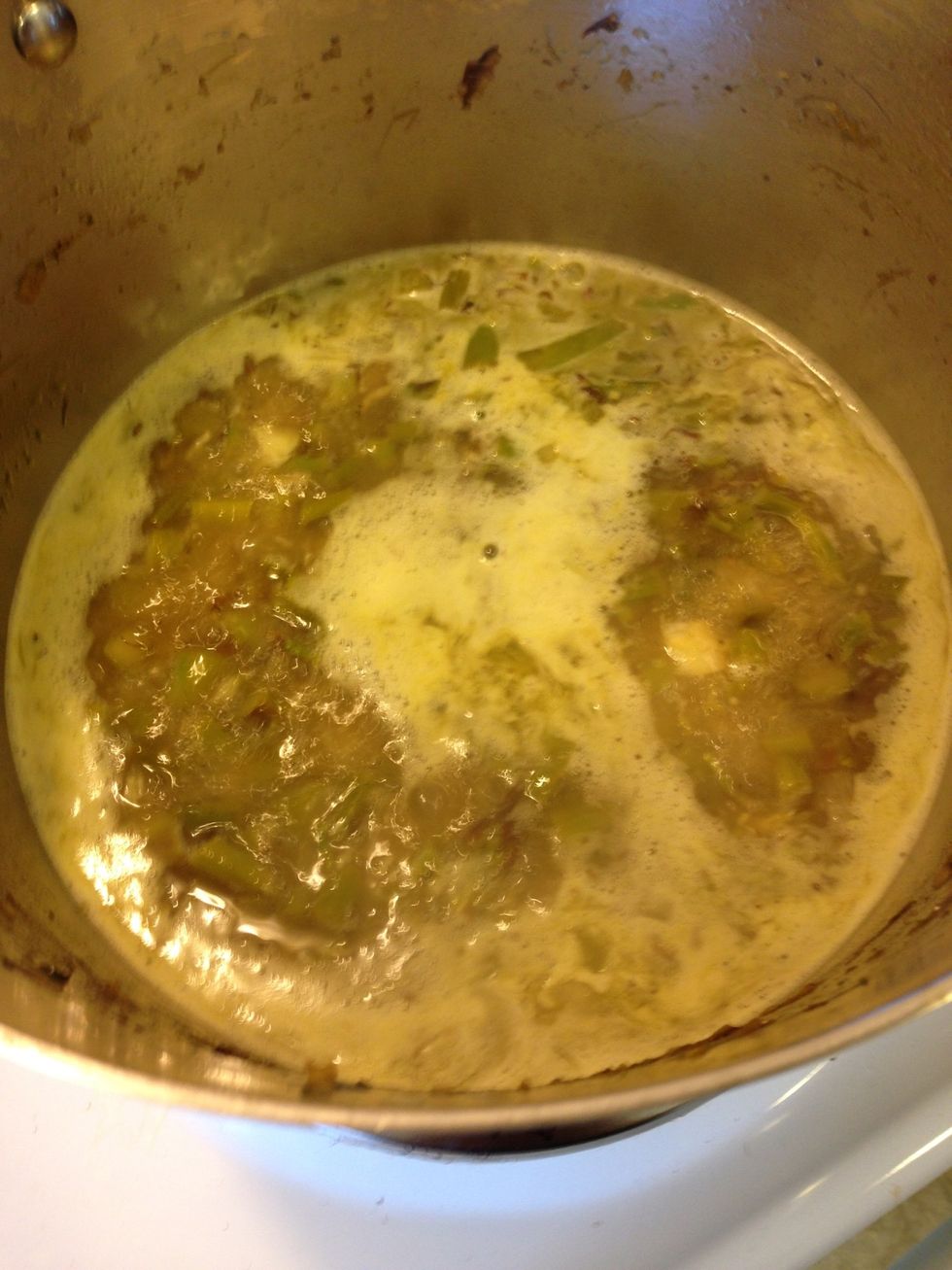 Once it's boiling, let it go for about 7-10 minutes and let all those flavors cook and infuse.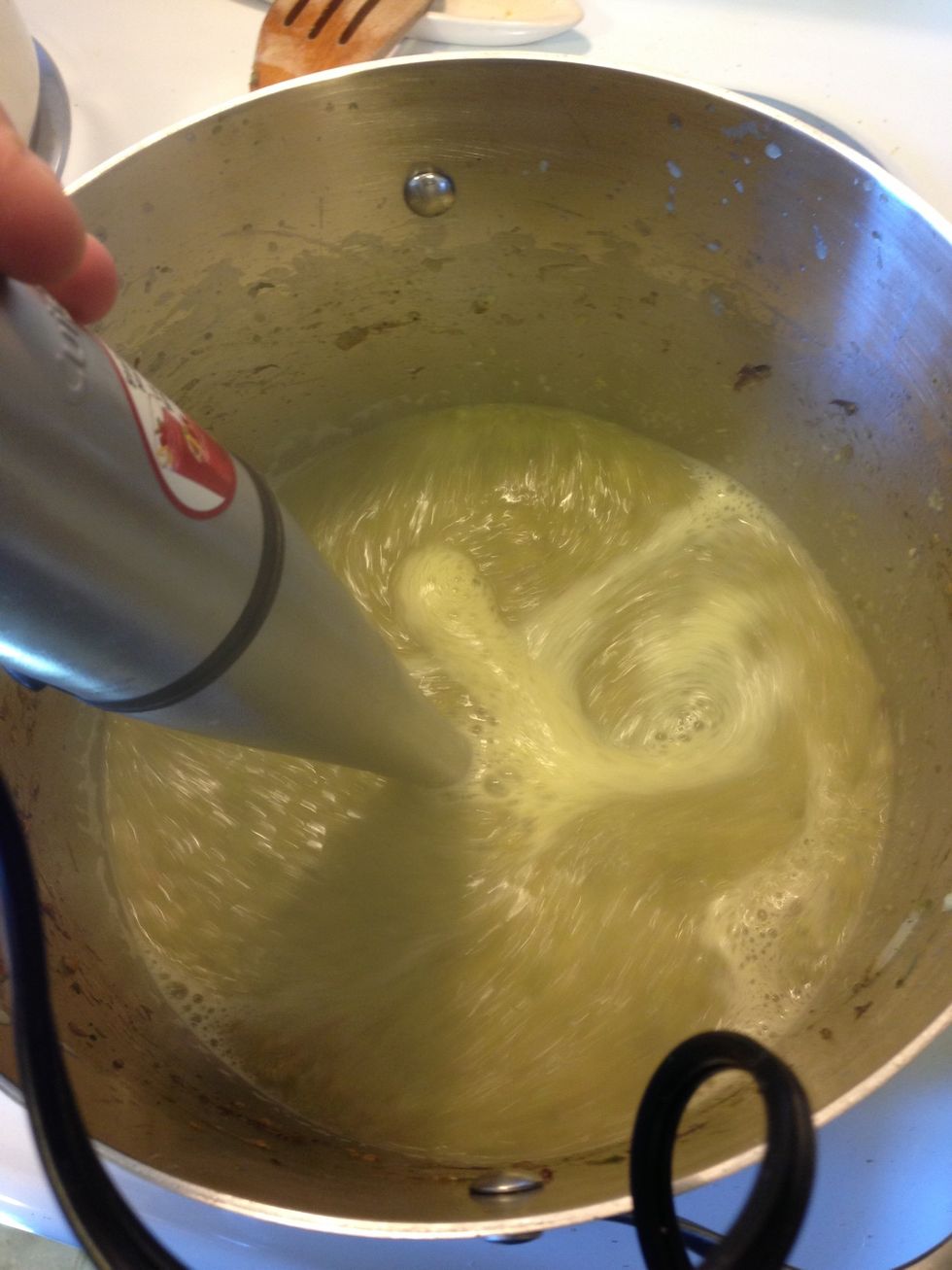 Now you can use a stick blender like I have or do the transfer to a blender/food processor in batches, but blend everything together and turn the heat to low.
Toss the spears that you saved in the pot of boiling water, make sure you salt the water just a bit! Let the asparagus go for about 3-4 minutes, just enough to heat through, but keep that nice crunch!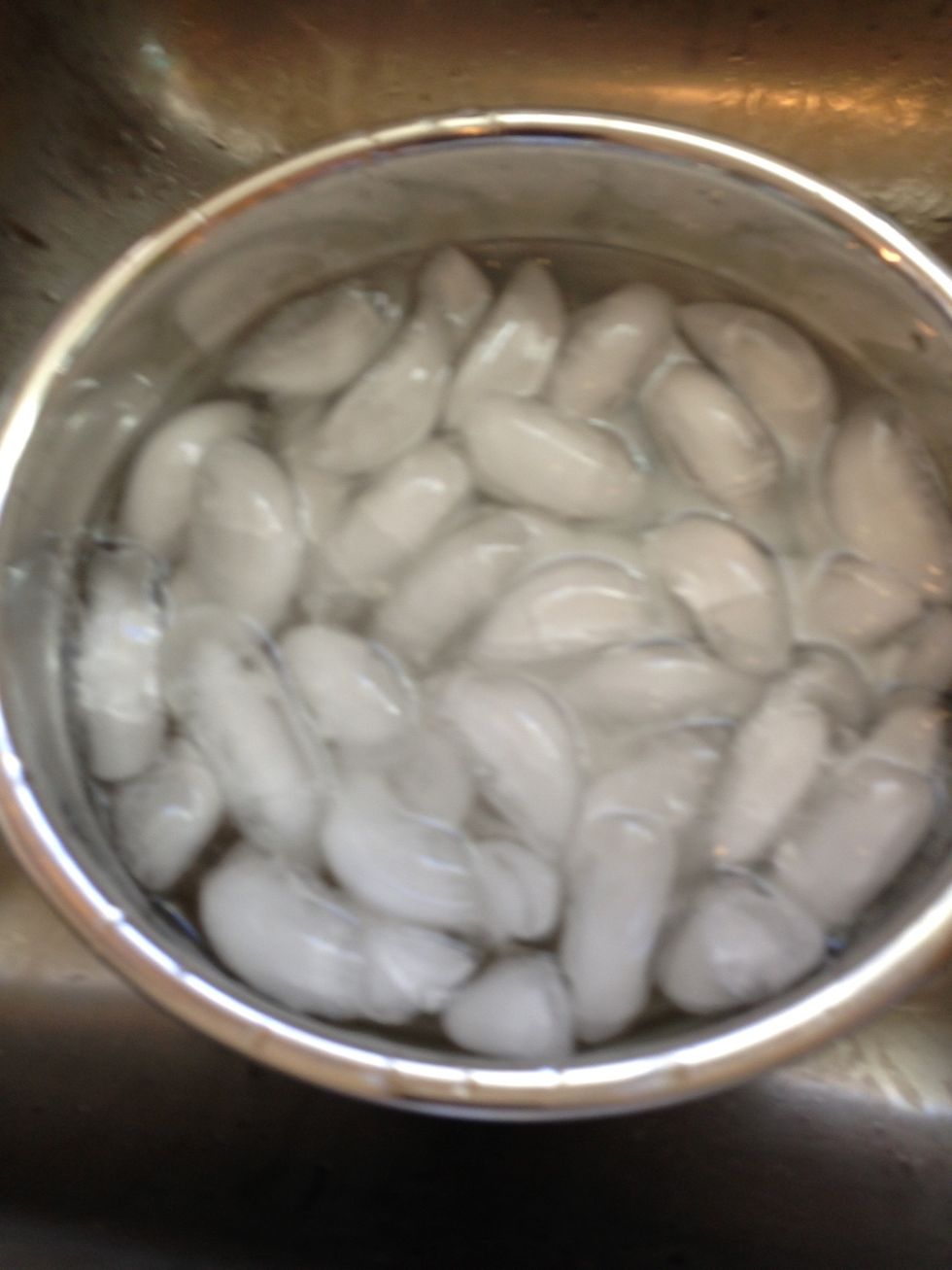 Have an ice bath on hand.. Just ice cubes and cold water.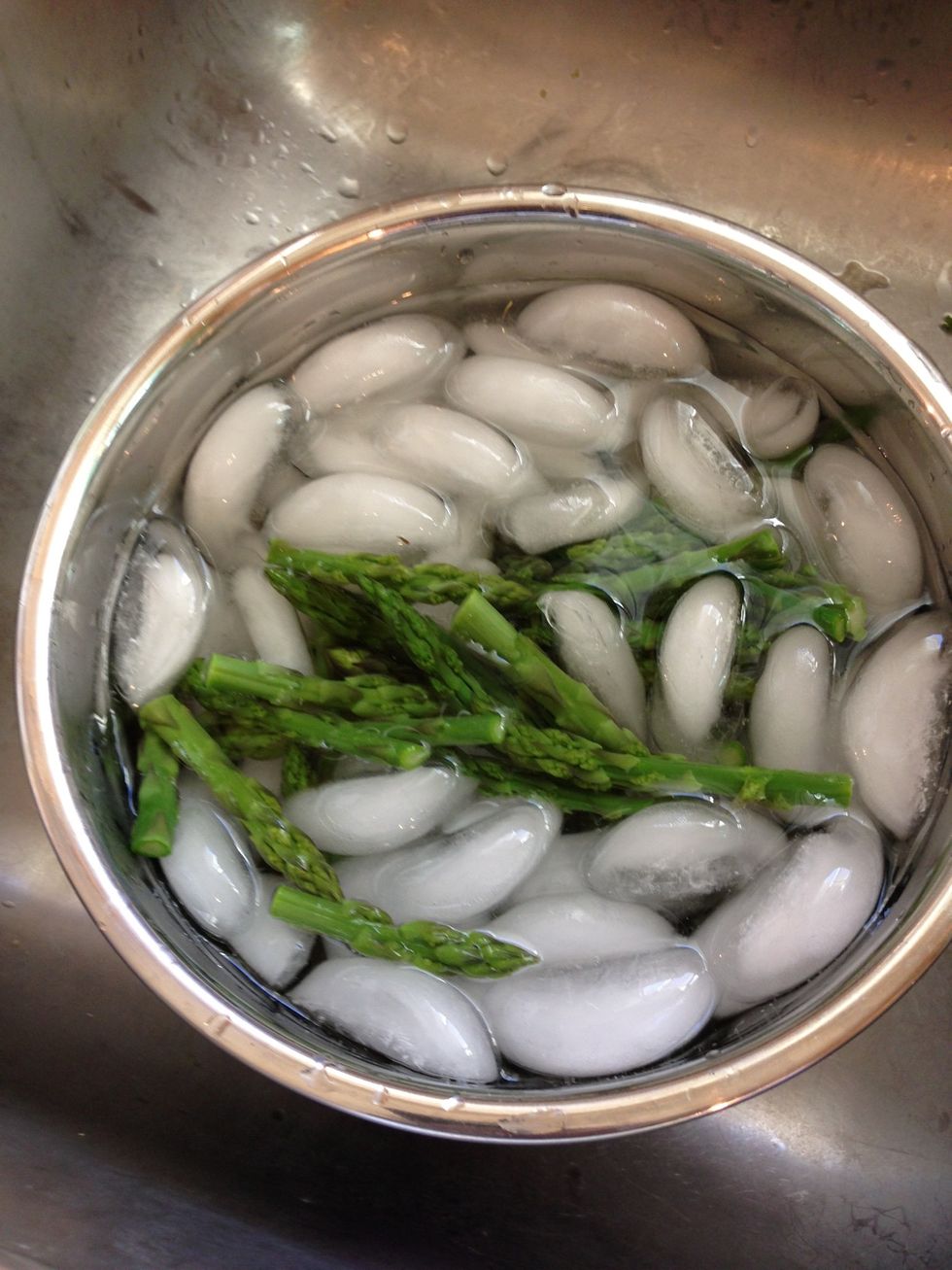 Add the spears in the ice bath to shock and stop the cooking. This obviously stops the spears from cooking, but also keeps the bright green color.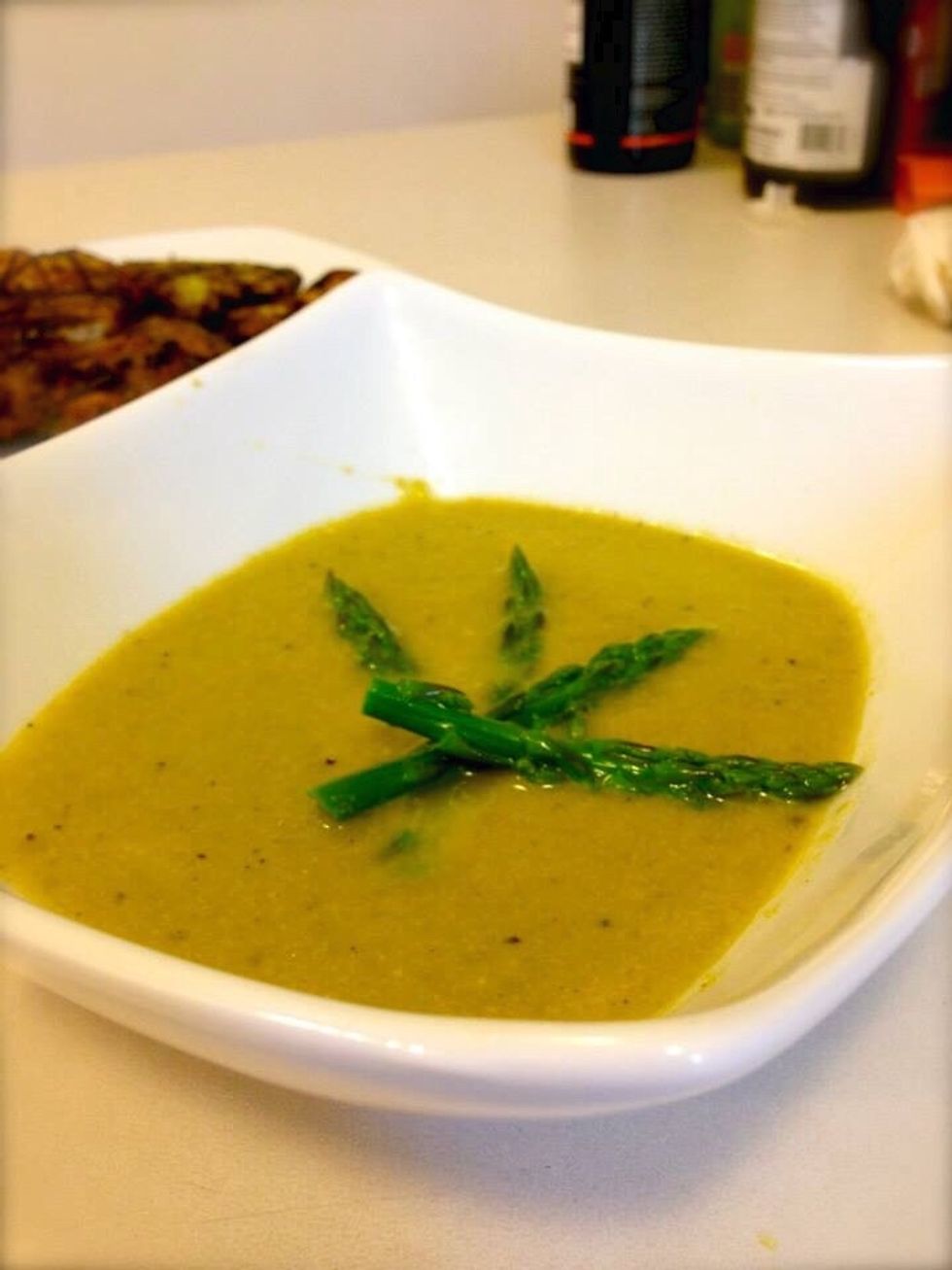 Ladle into bowls and top with a few spears! Enjoy
2 bunches asparagus
1 onion
4 garlic cloves
1/4-1/2 cup dry vermouth
1 lemon juiced and zested
About a cup of greek yogurt
32 ounces of chicken broth
3 tbl butter
3 tbl olive oil
Salt and pepper
Jerome Moss
I am in the U.S. Navy, and I love to cook, I plan on retiring and opening my own restaurant. Please Enjoy my guides and thanks to everyone who shares theirs!