How to cook asparagus and cherry tomatoes stuffed squids
Cook Asparagus and Cherry Tomatoes Stuffed Squids
14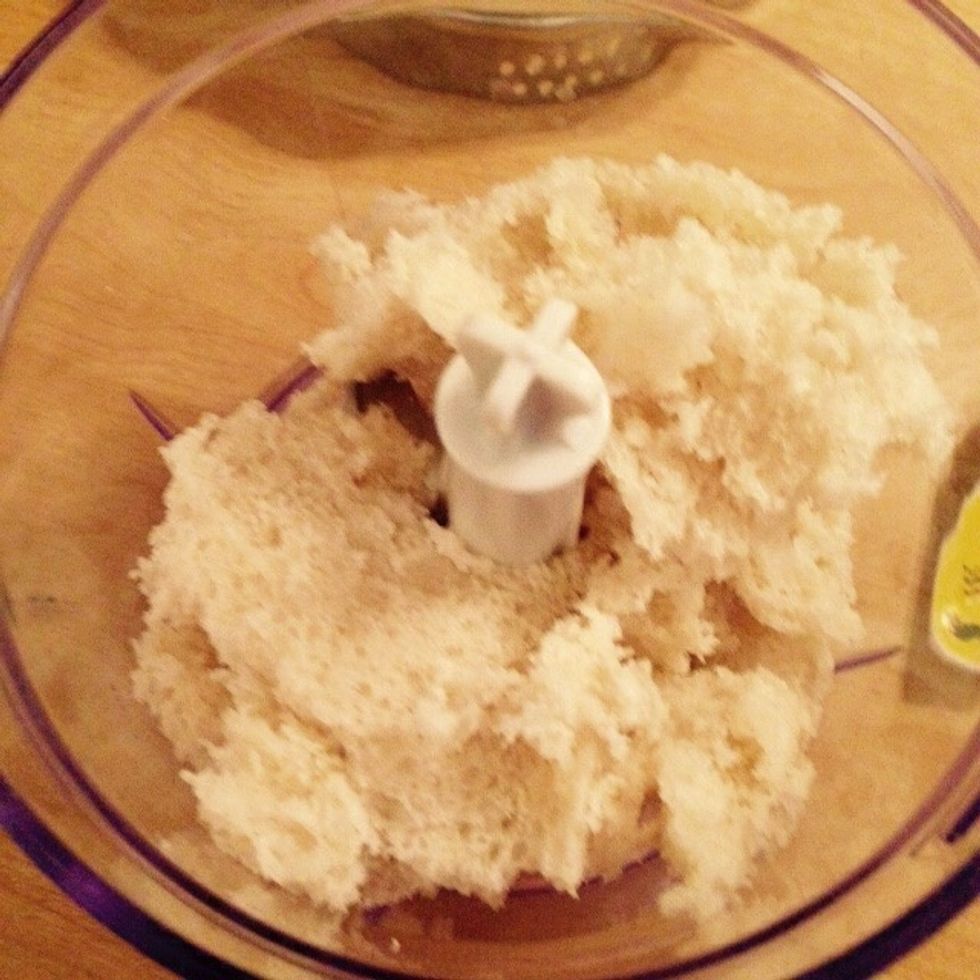 Place the bread in a food processor to make breadcrumbs. For this recipe I recommend making them from actual bread rather than the commercial version.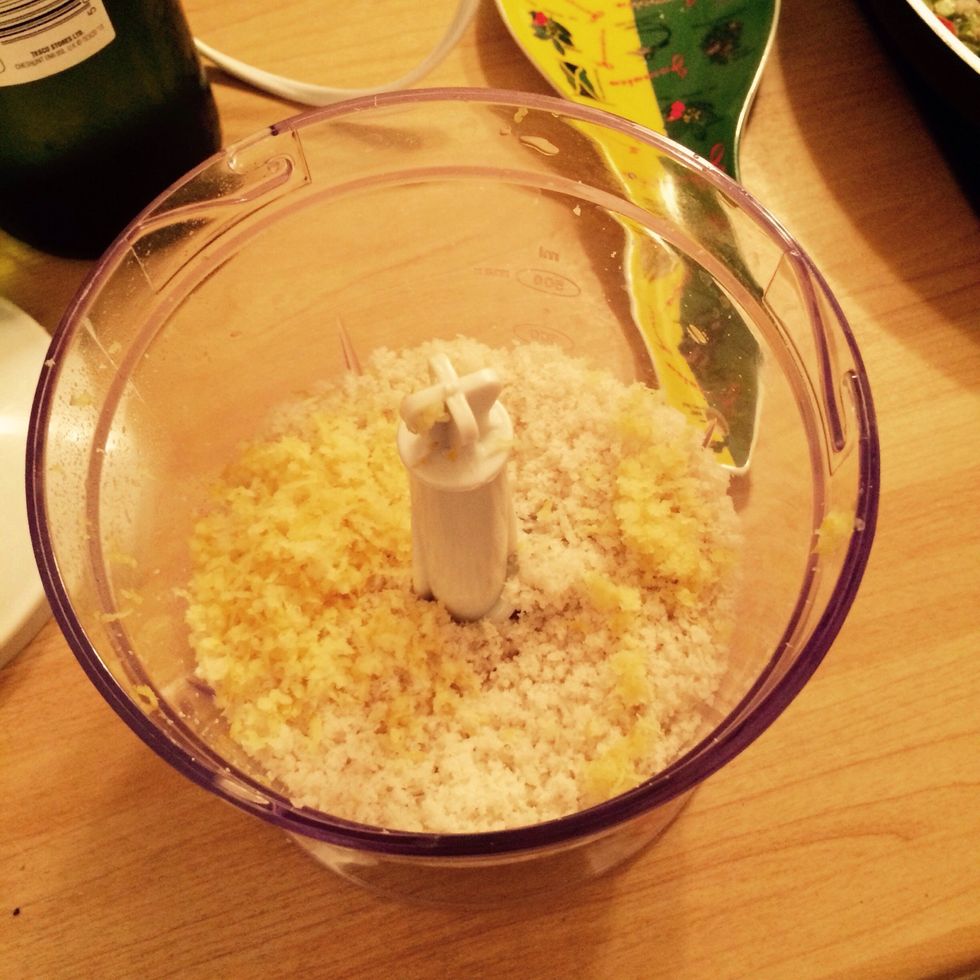 Add grated lemon peel and parsley and turn on the food processor for a couple of seconds to mix all together.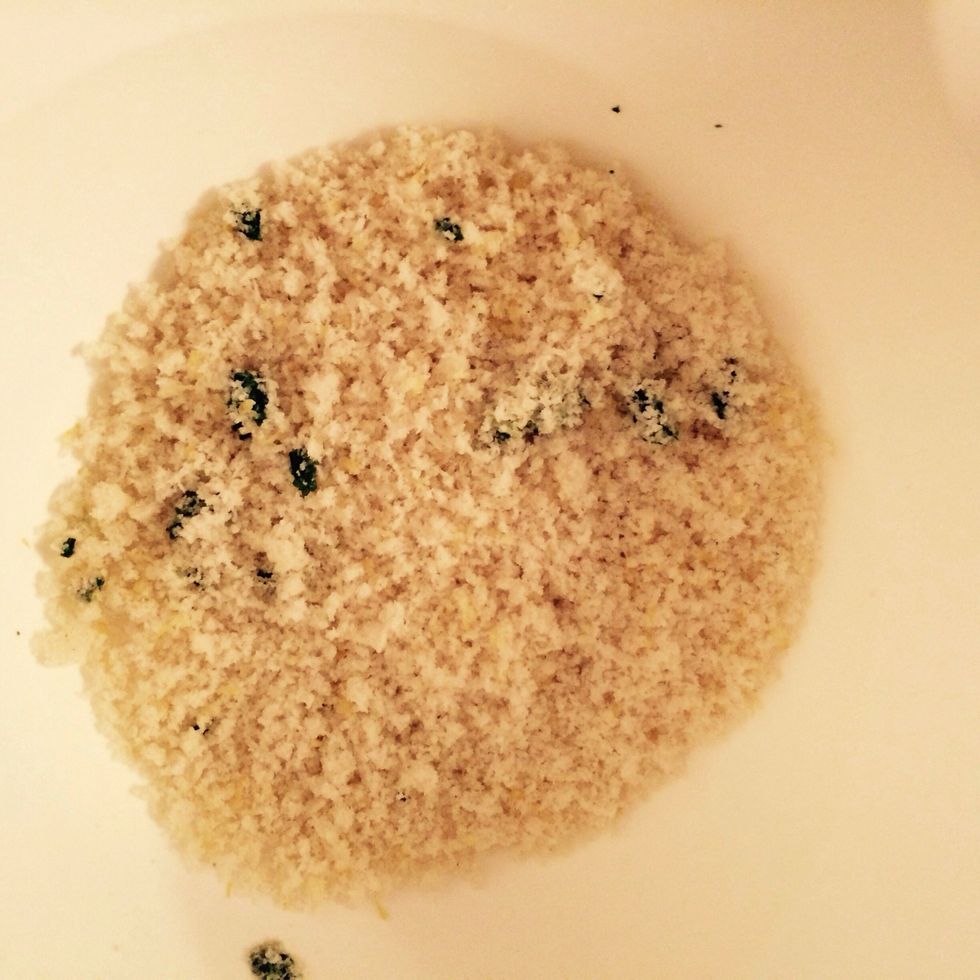 Pour into a bowl and set aside, this will be the base of the stuffing.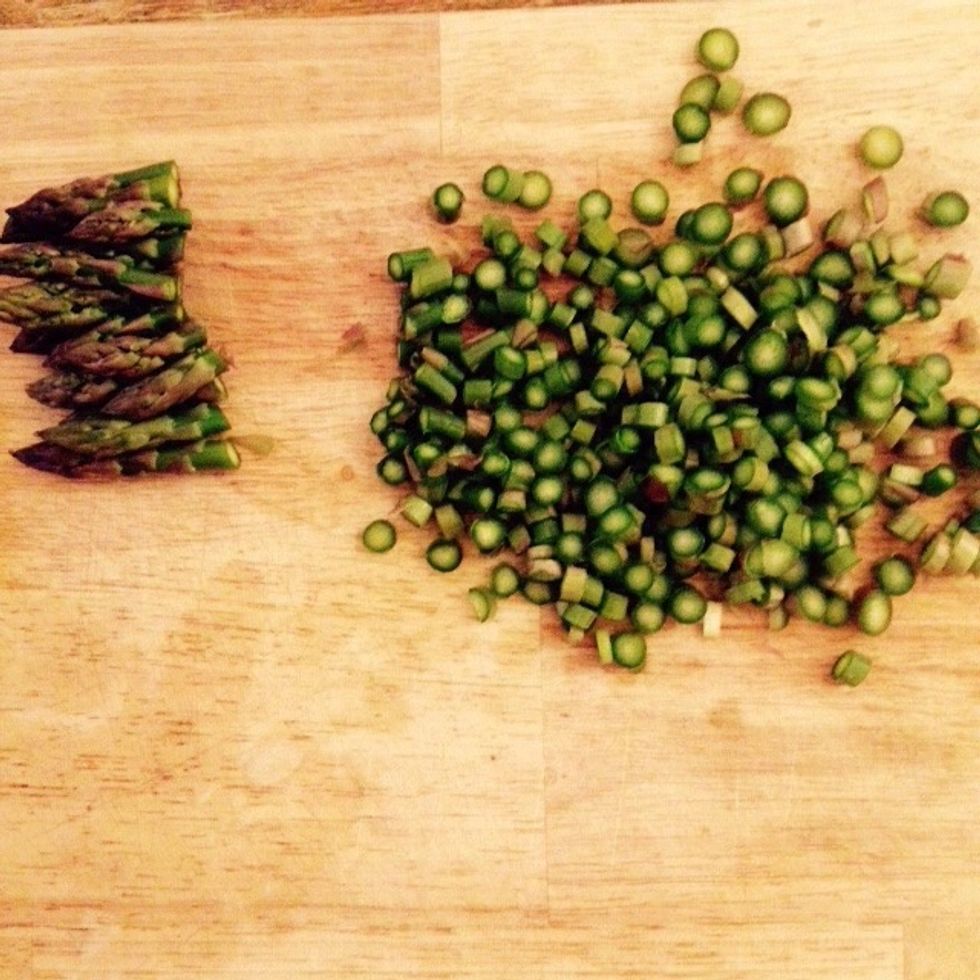 Chop the asparagus bottom parts, leaving the tips on the side.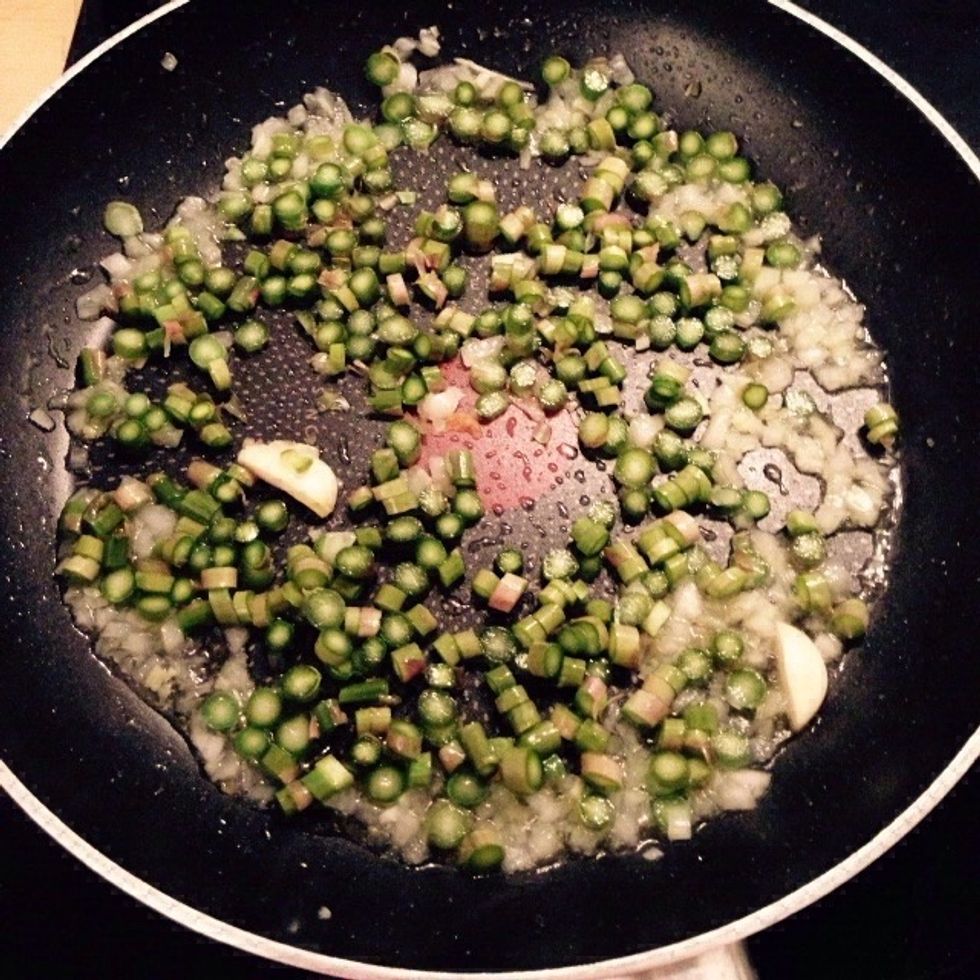 Chop the white onion and half the garlic clove, add it to a pan with some olive oil. When the onion becomes translucent add the asparagus.
Now clean the squids and separate the tentacles from the sachets.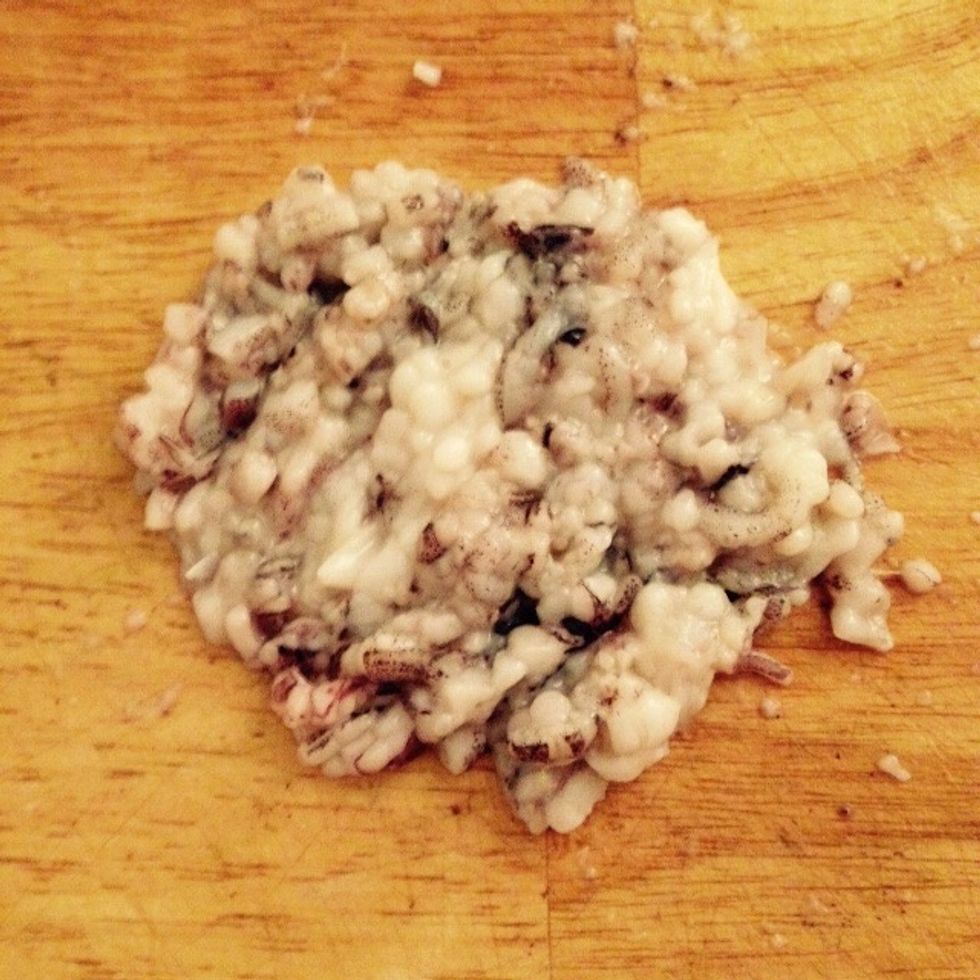 Chop them very finely.
Add the chopped tentacles to the pan with the asparagus.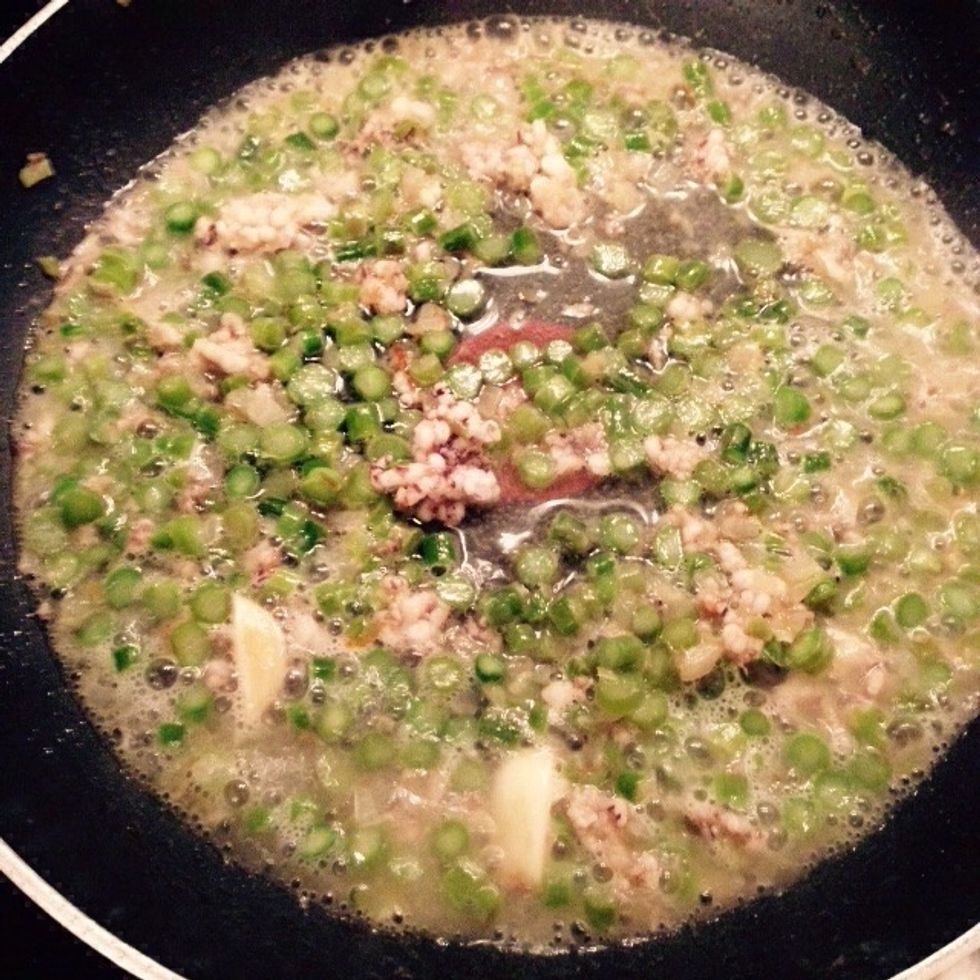 When it starts drying out add the wine.
Take approximately 10 cherry tomatoes and chop them finely.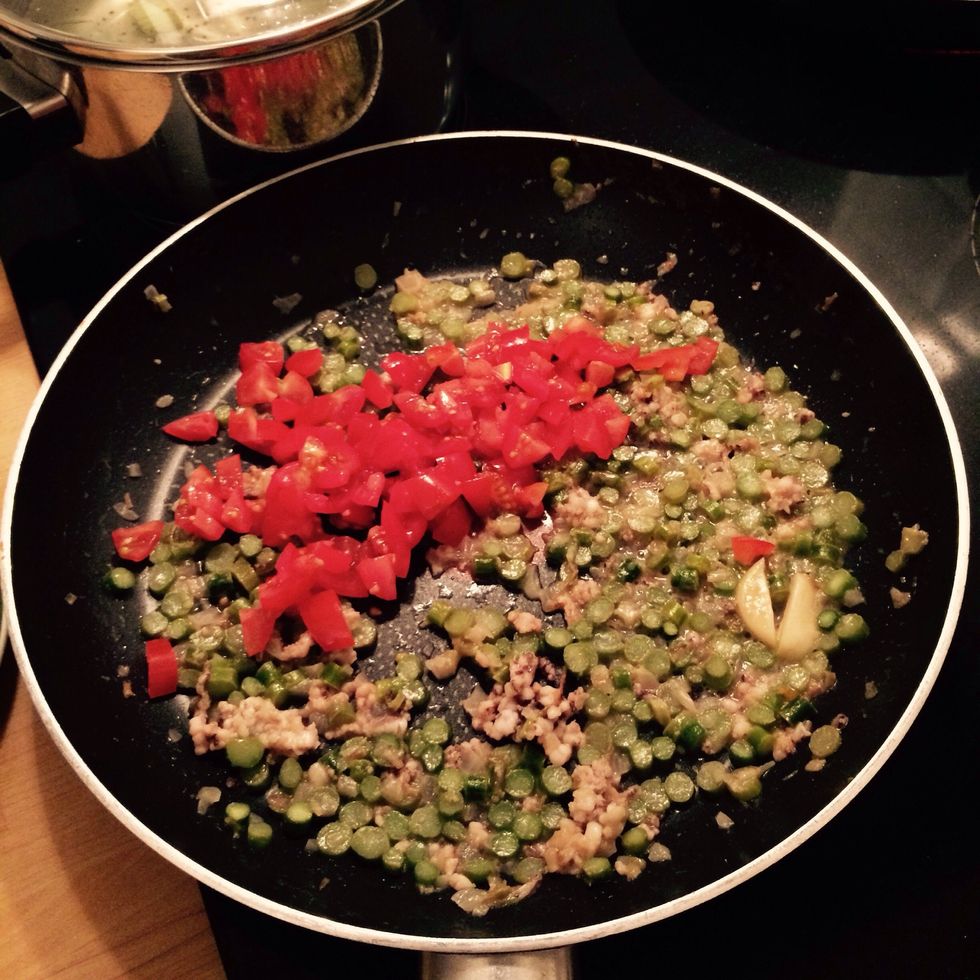 Add them to the asparagus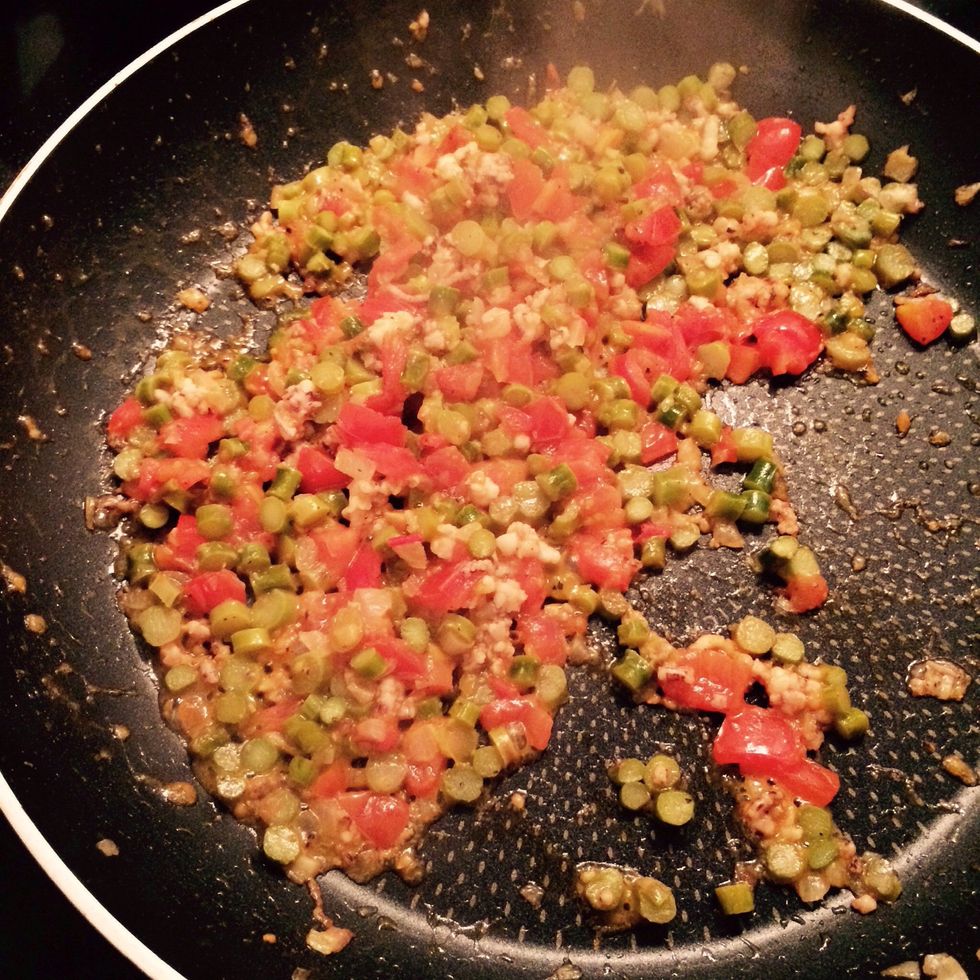 Keep cooking gently for 5-10min, but take off the heat before the tomatoes start softening too much.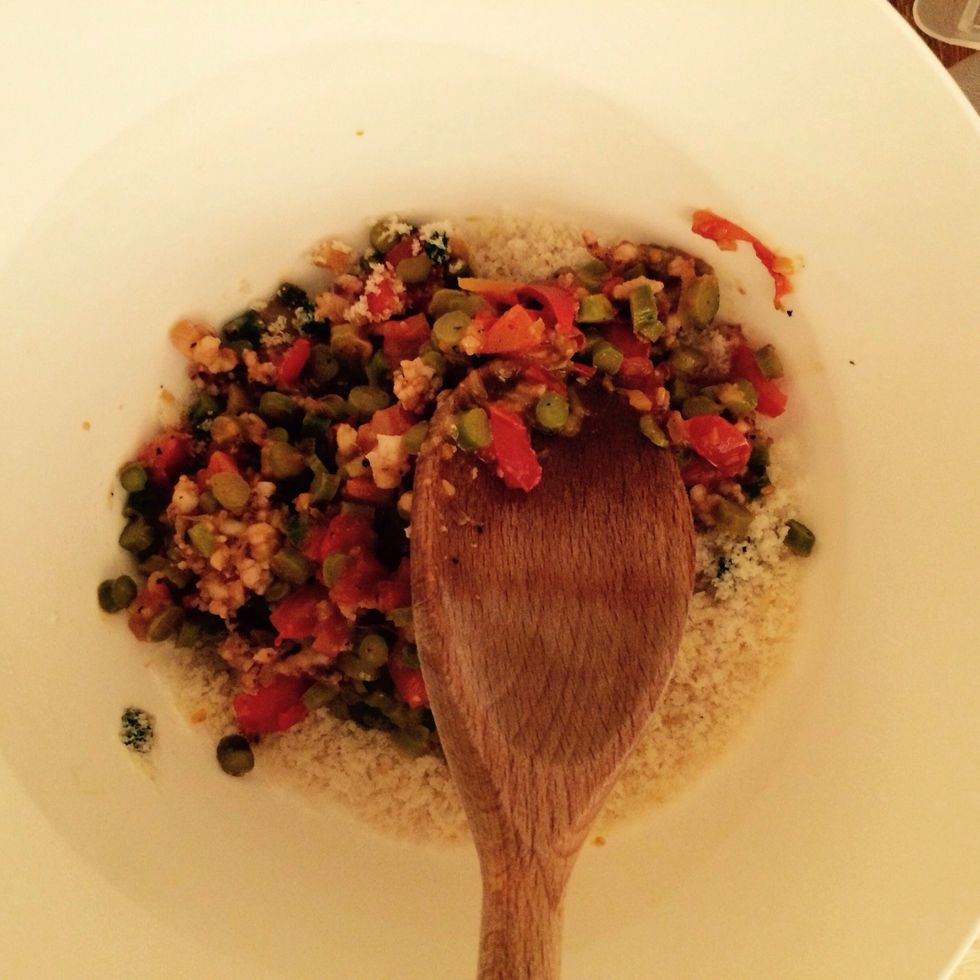 Pour in the bowl with the breadcrumbs, toss the garlic
Stir everything together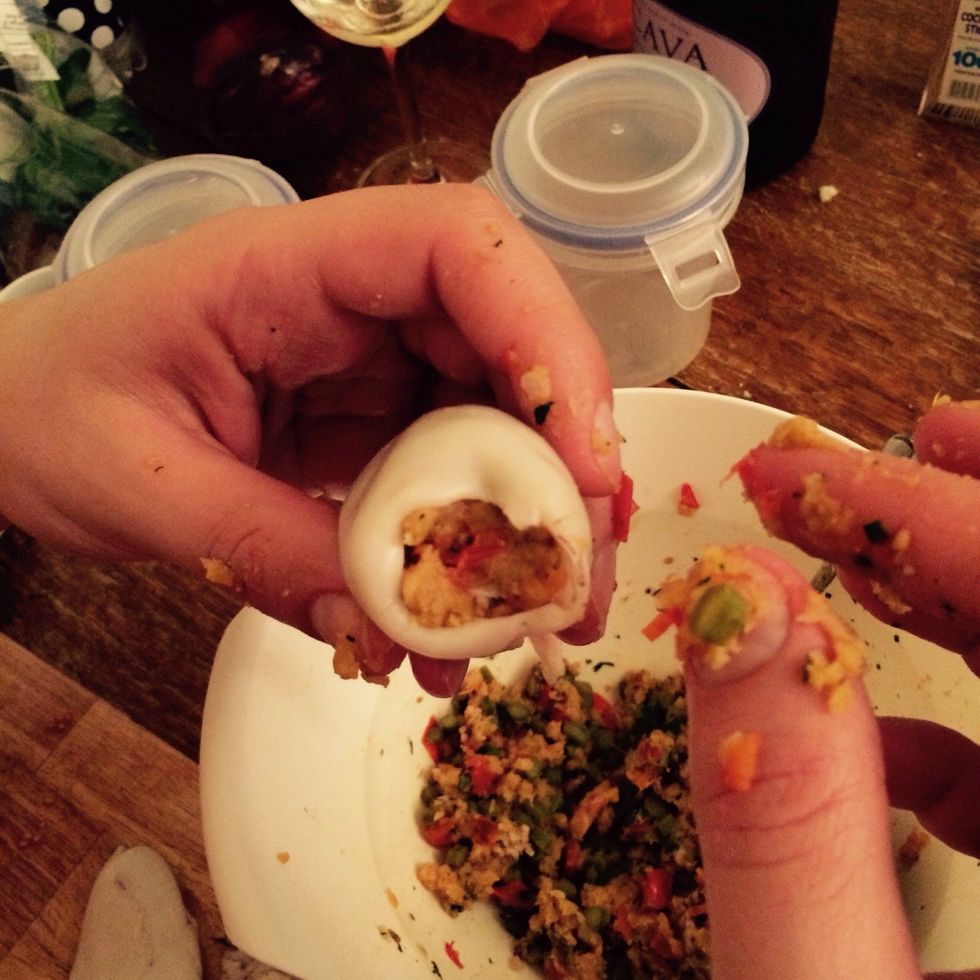 Start stuffing the squids. If you stuff them too much or too pressed the stuffing will come out when cooking, remember that the squid will shrink when cooking.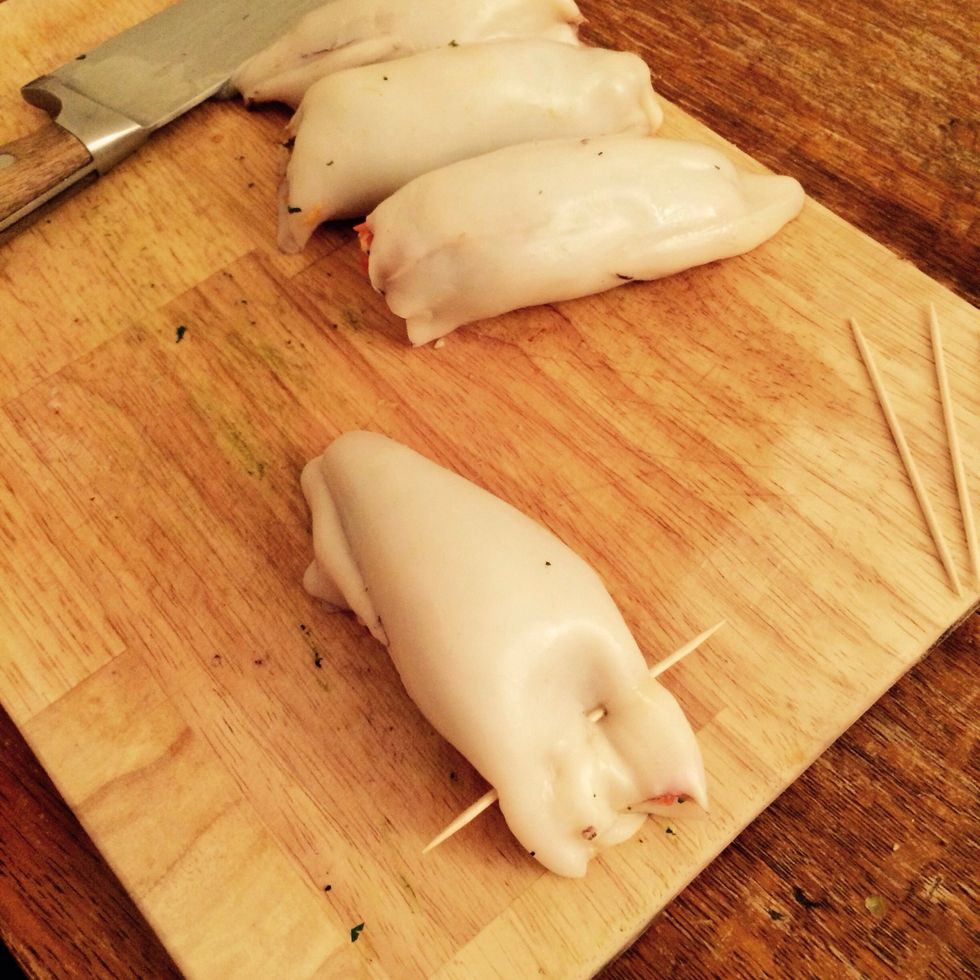 Using some toothpicks seal the open ends of the squids, to prevent the stuffing from coming out.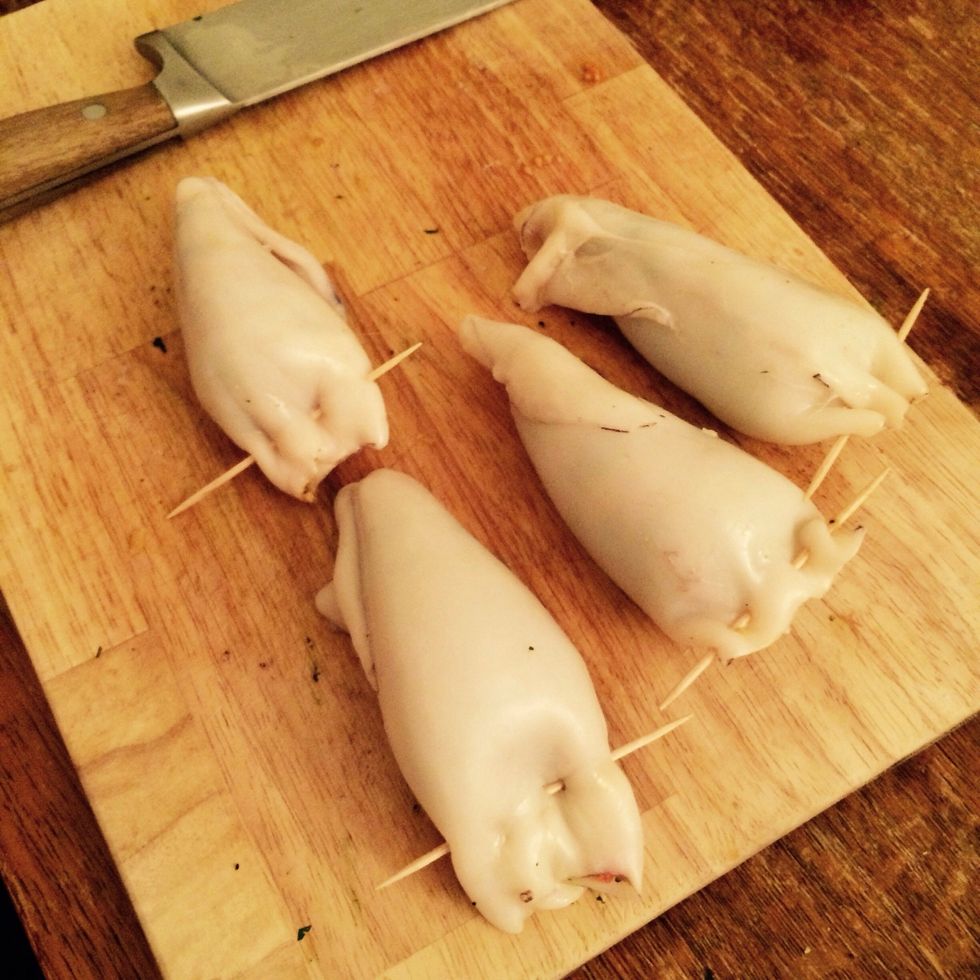 If you want you can make one or a couple of small cuts on the top of the squid to help some of the stuffing coming out in case the squid will shrink too much.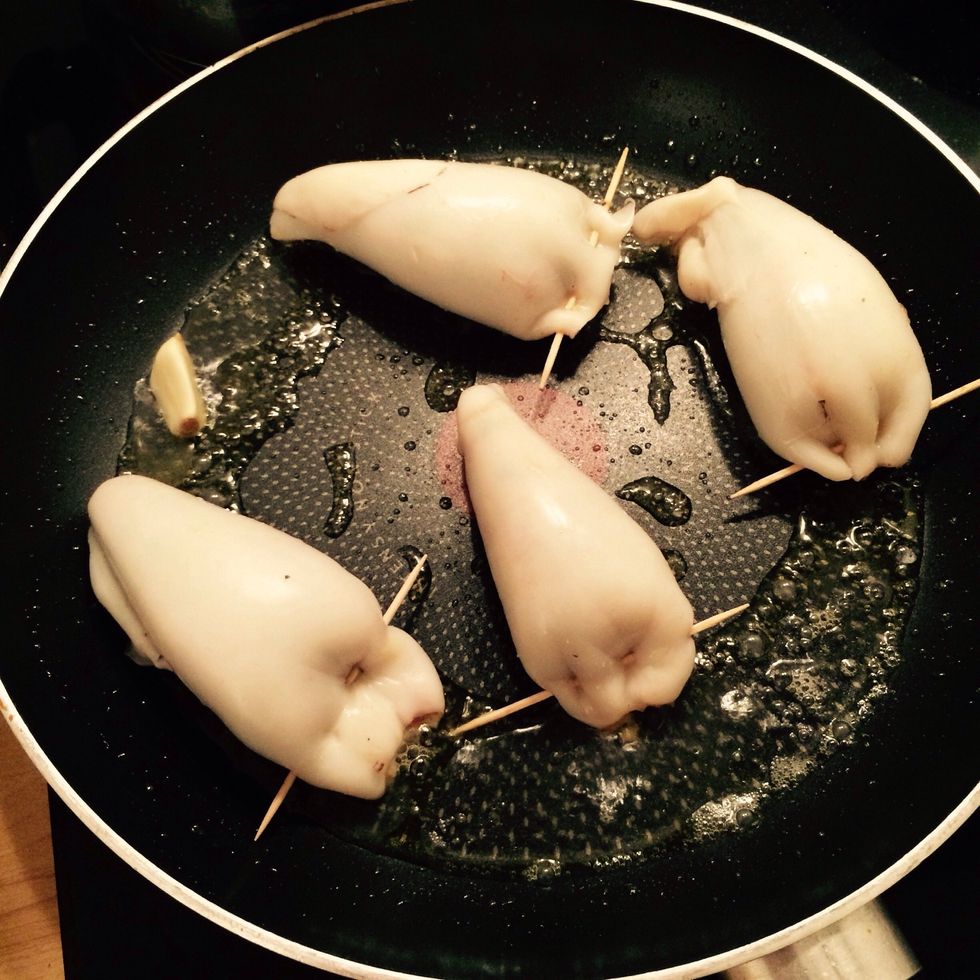 Cut the second garlic clove and add it to a pan with some olive oil and a splash of vegetable stock, after few minutes add the squids.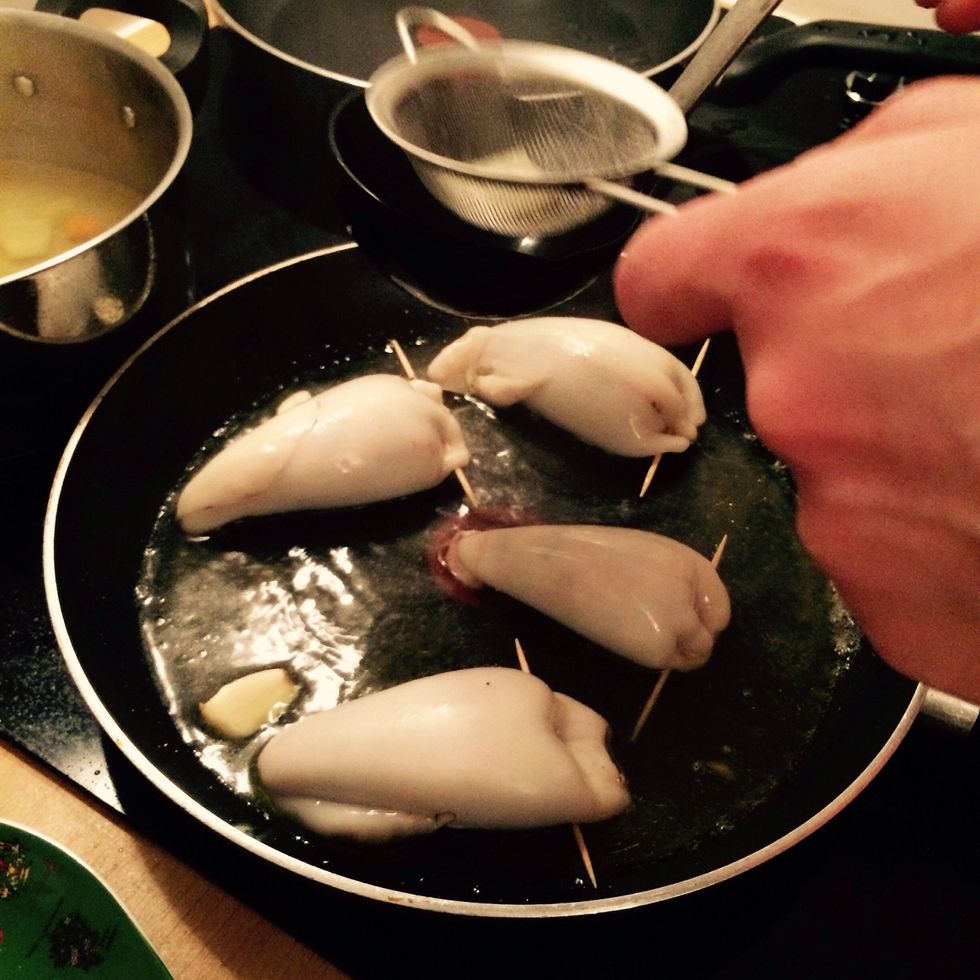 Add some vegetable stock and cover with a lid. Let cook for 15-20min. If you have any stuffing left you can just toss it in the pan in the last 5min.
When the squids are cooked, transfer everything in a baking tray and finish under the grill for 5min.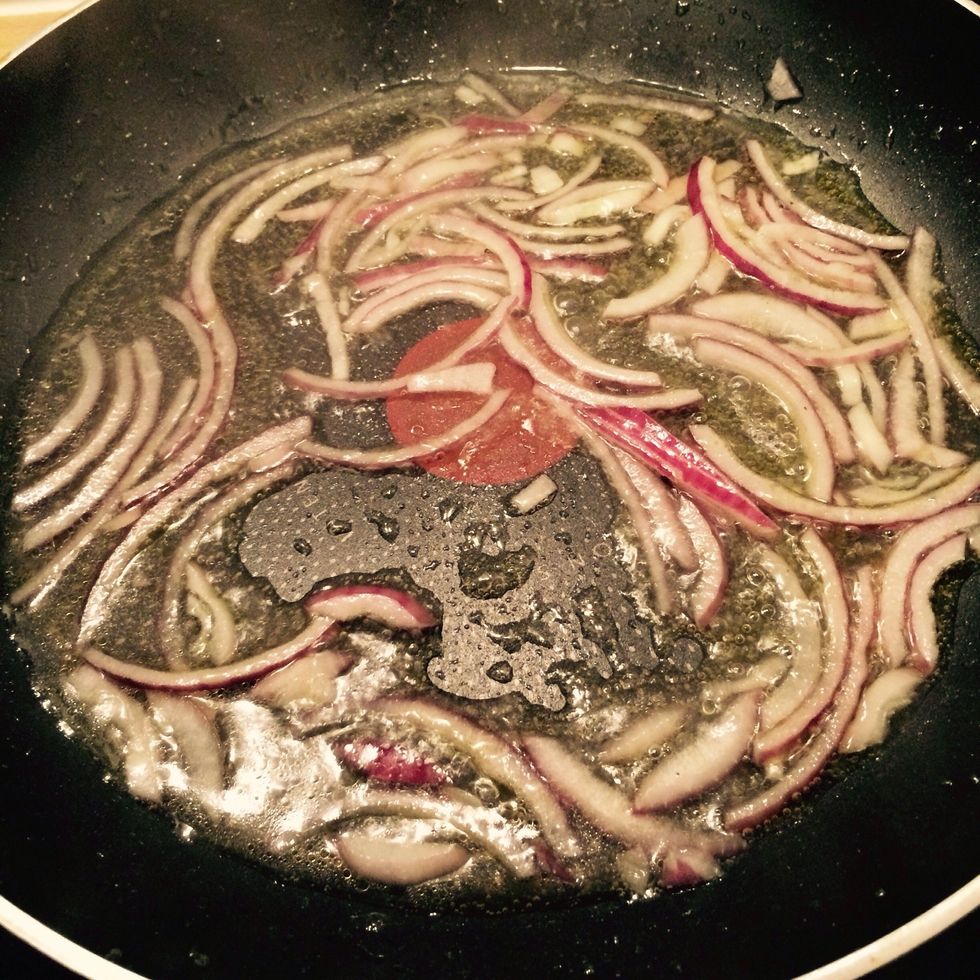 While the squids are cooking, thinly slice the red onion and add it to a pan with some olive oil and water.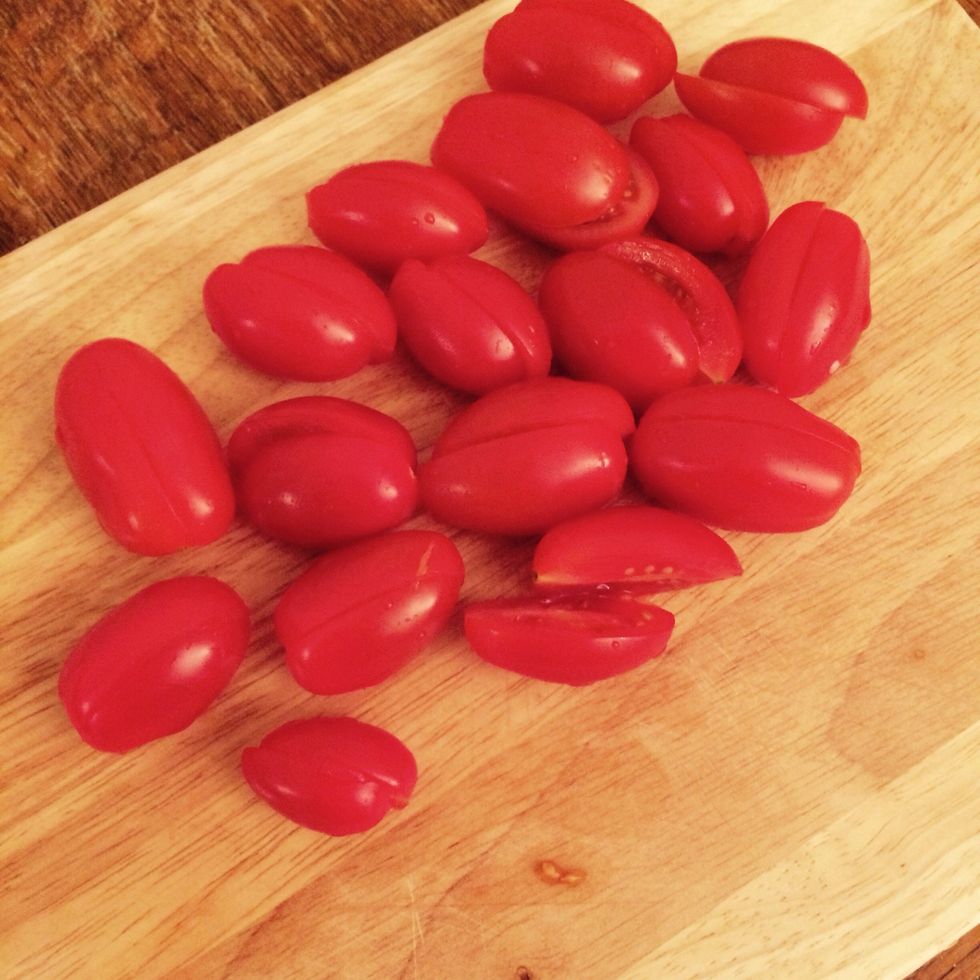 Cut the remaining cherry tomatoes in half
Toss them in the pan.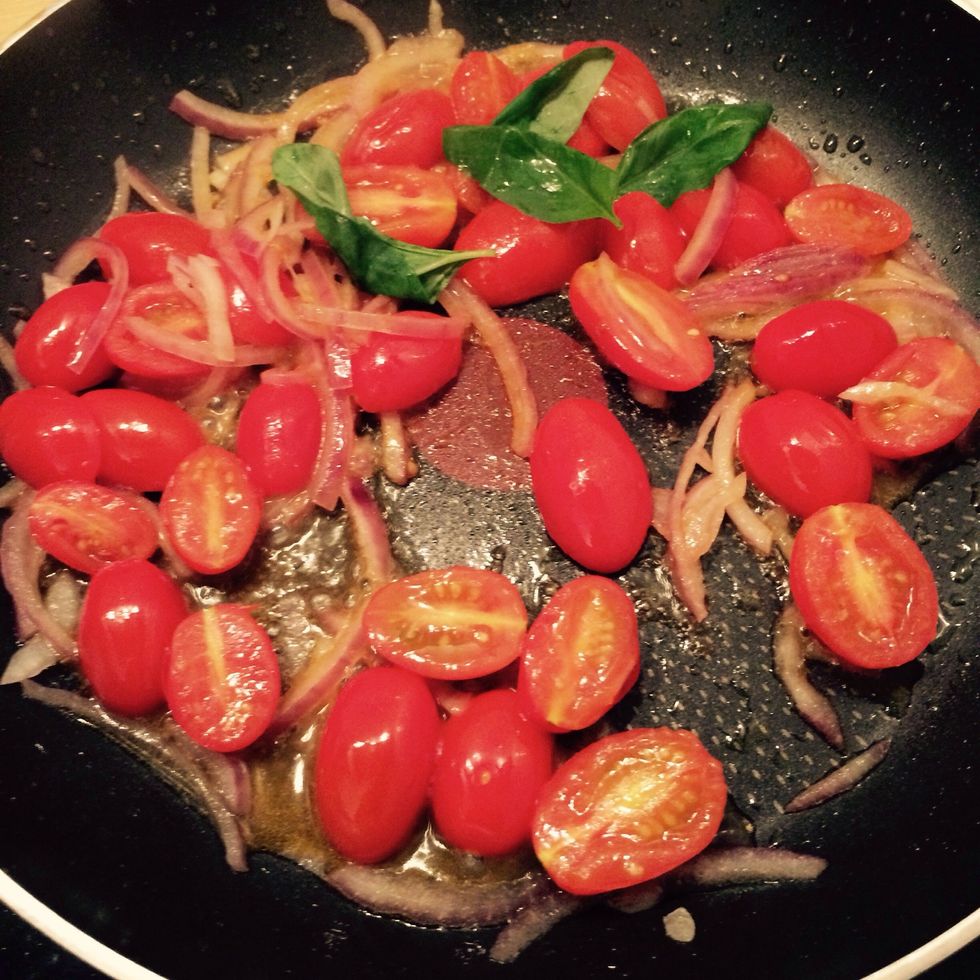 Add few whole basil leaves.
Add the asparagus tips you had on the side after few minutes.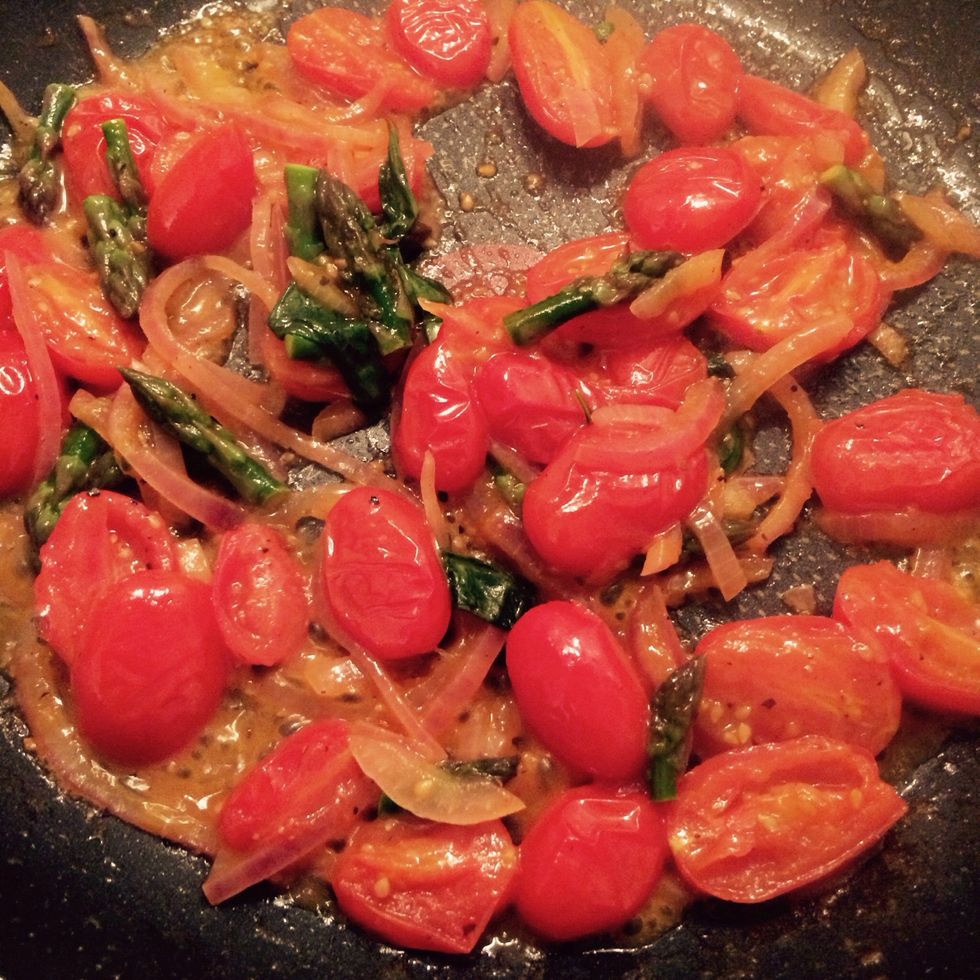 Keep cooking until the cherry tomatoes start softening.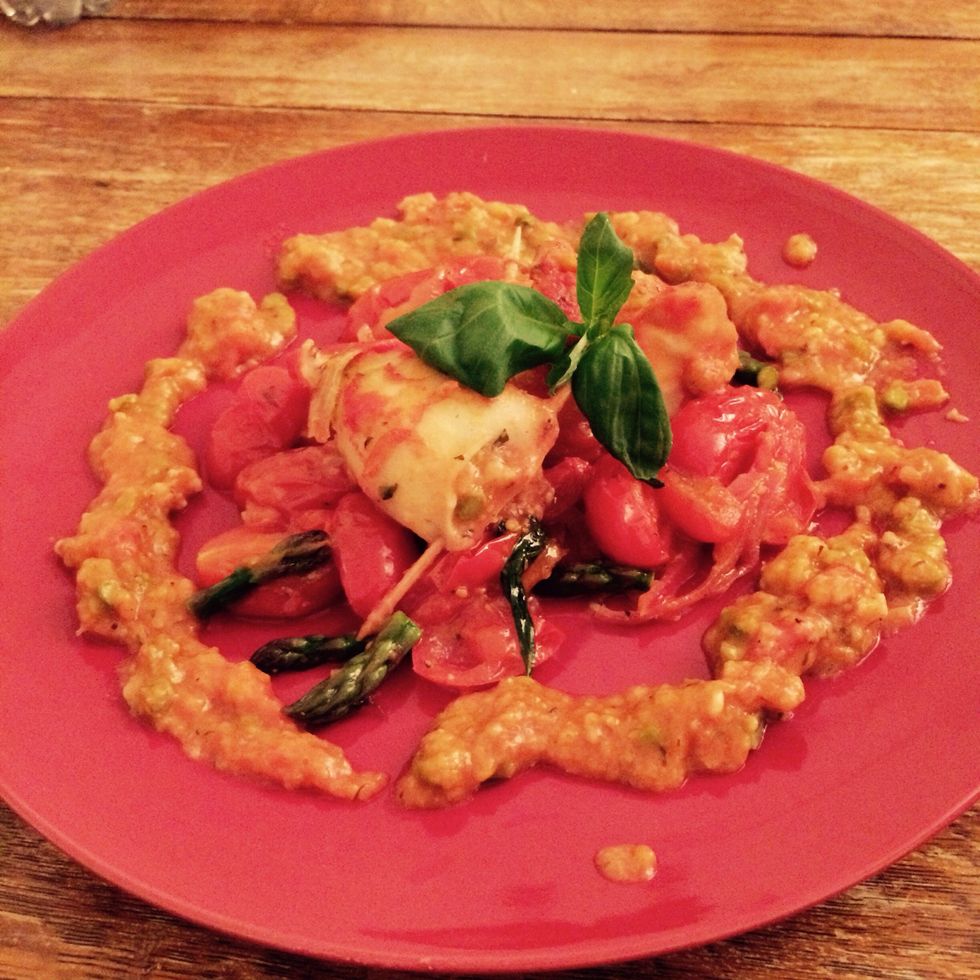 Plate the tomatoes just cooked in the middle, with the squids on top and some of the extra stuffing around. Garnish with few basil leaves.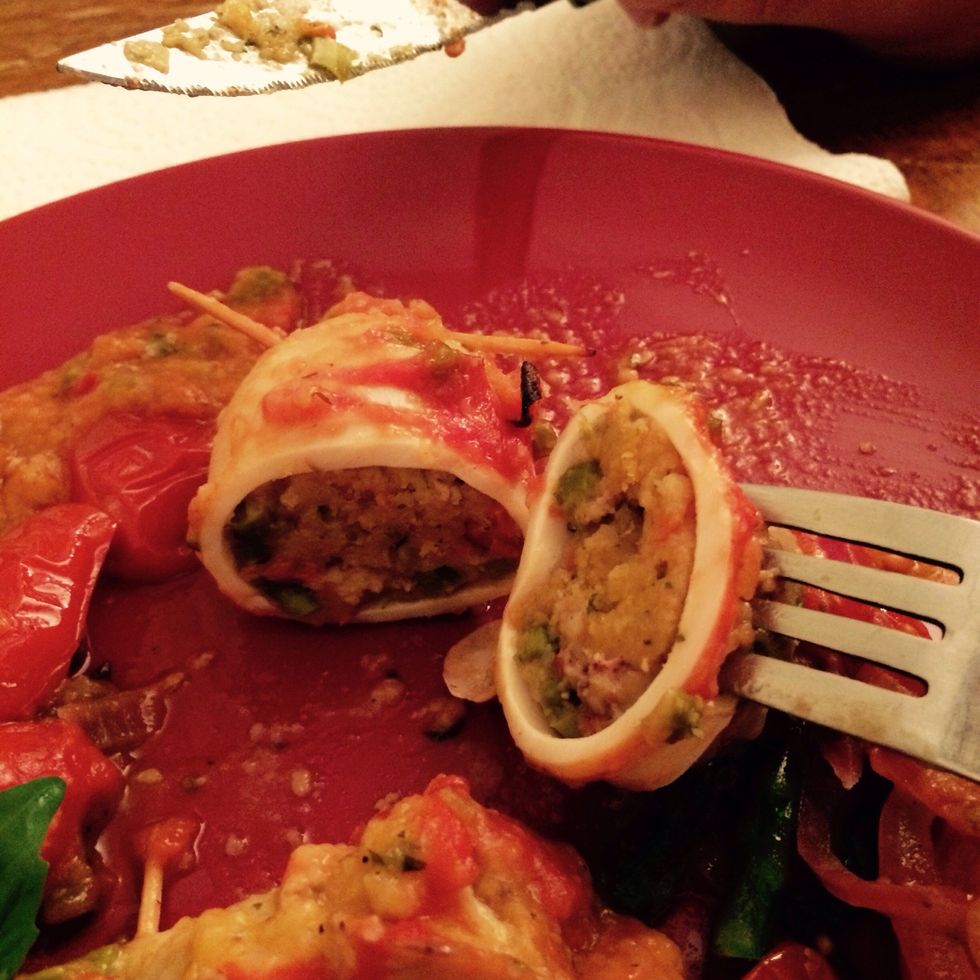 Enjoy!
4.0 Squids (medium size)
Breadcrumbs
150.0g Asparagus
400.0g Cherry tomato
1/2 Lemon peel
1.0 Garlic clove
100.0ml White wine
1/2 Red onion
1/4 White onion
Parsley
Salt
Pepper
Toothpicks
Vegetable stock
Basil leaves
Gioele Nunziatini
Italian born and raised, I moved abroad to pursue a career in engineering. Cooking is what brings me back to my origins, to the flavors of my parents' farm.