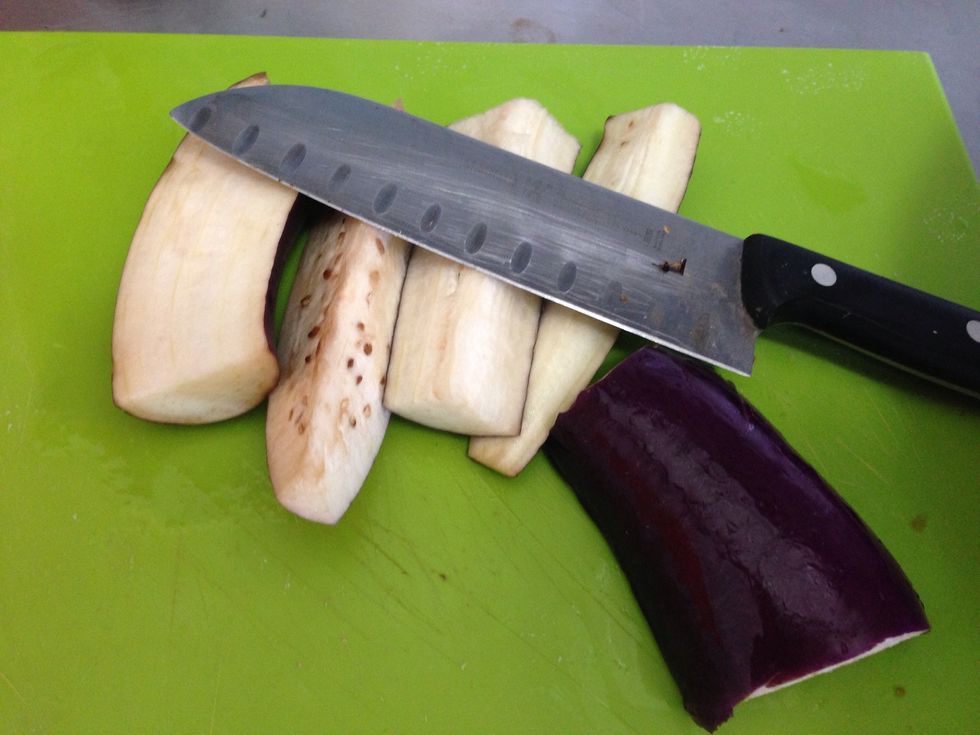 Cut eggplants🍆🍠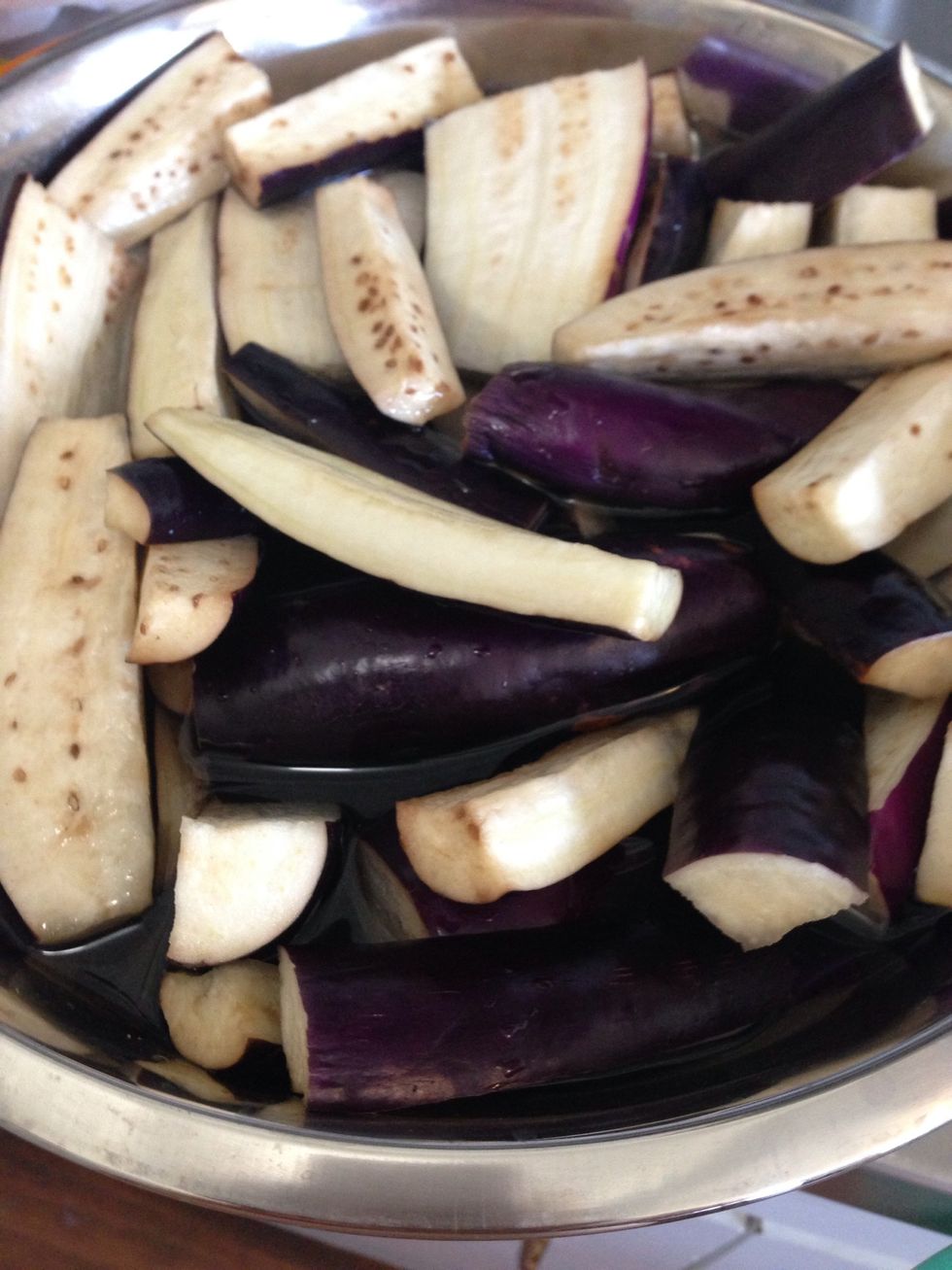 Dip it in salt water. I use 1 tablespoon of salt for the whole eggplants.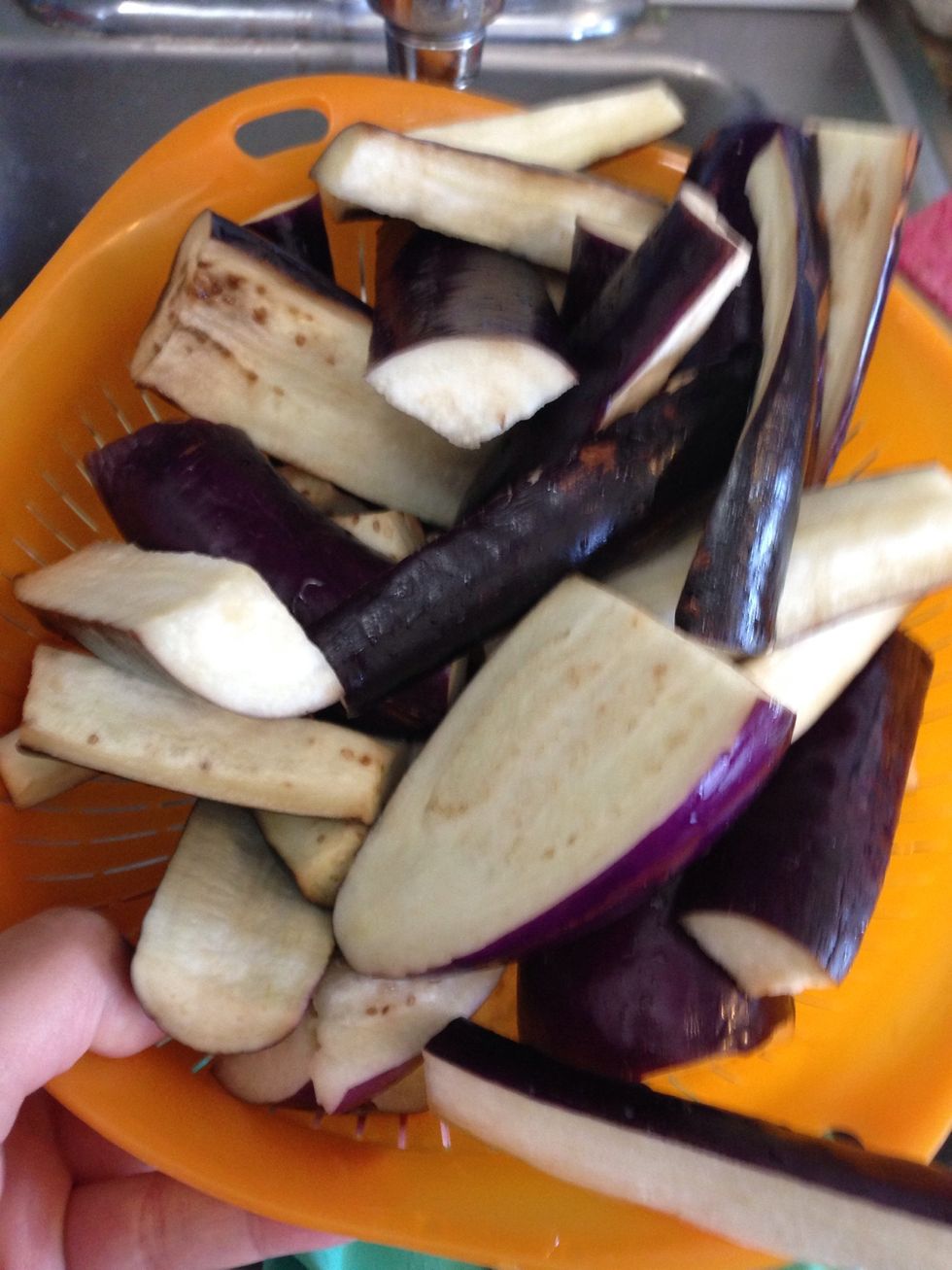 Throw the salt water away.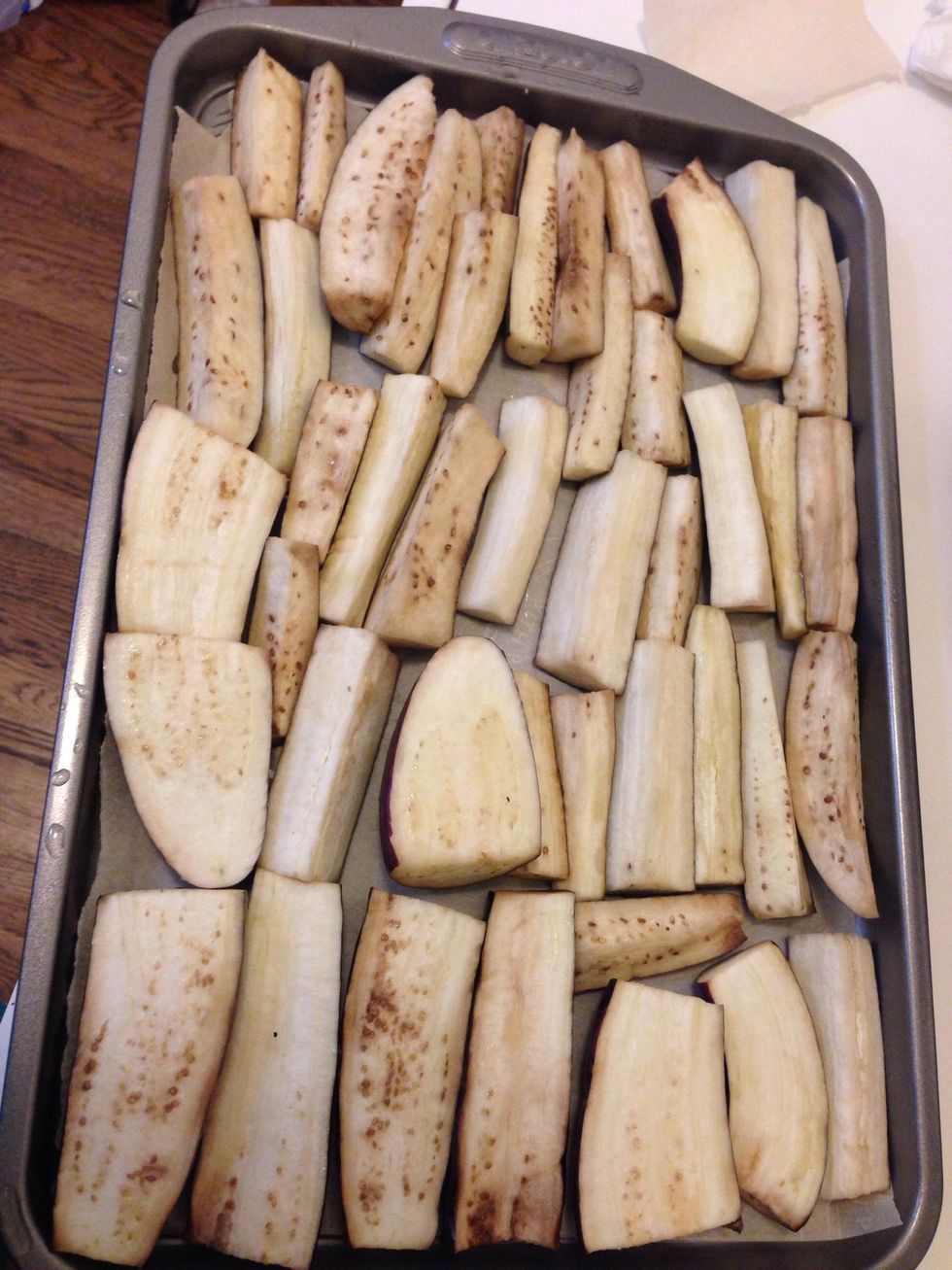 Arrange your eggplants diagonally on the baking tray. We going to bake it at 400F for 10-15 min.
Add 1 tablespoon of olive oil to the pan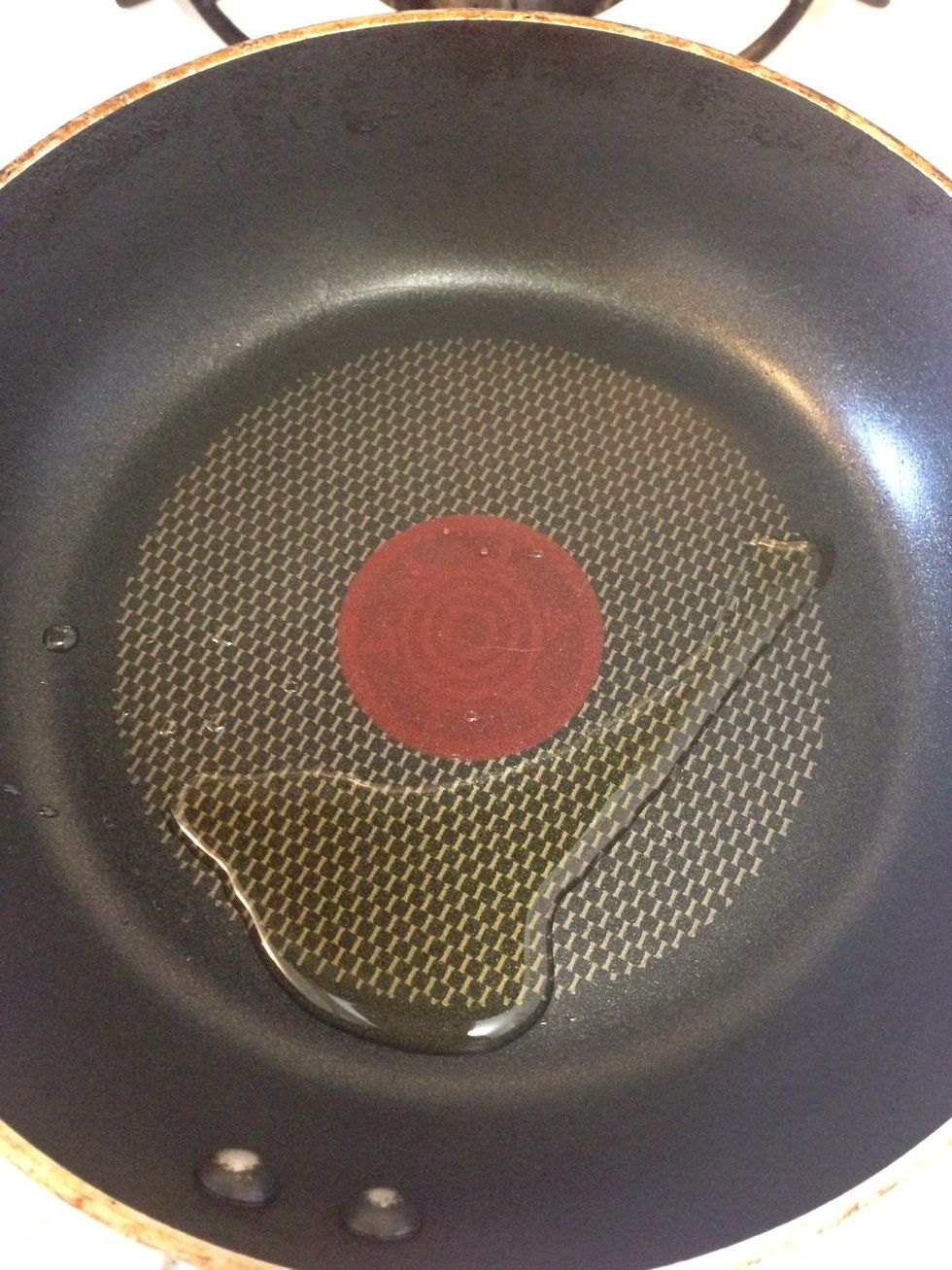 Make sure the oil is heat up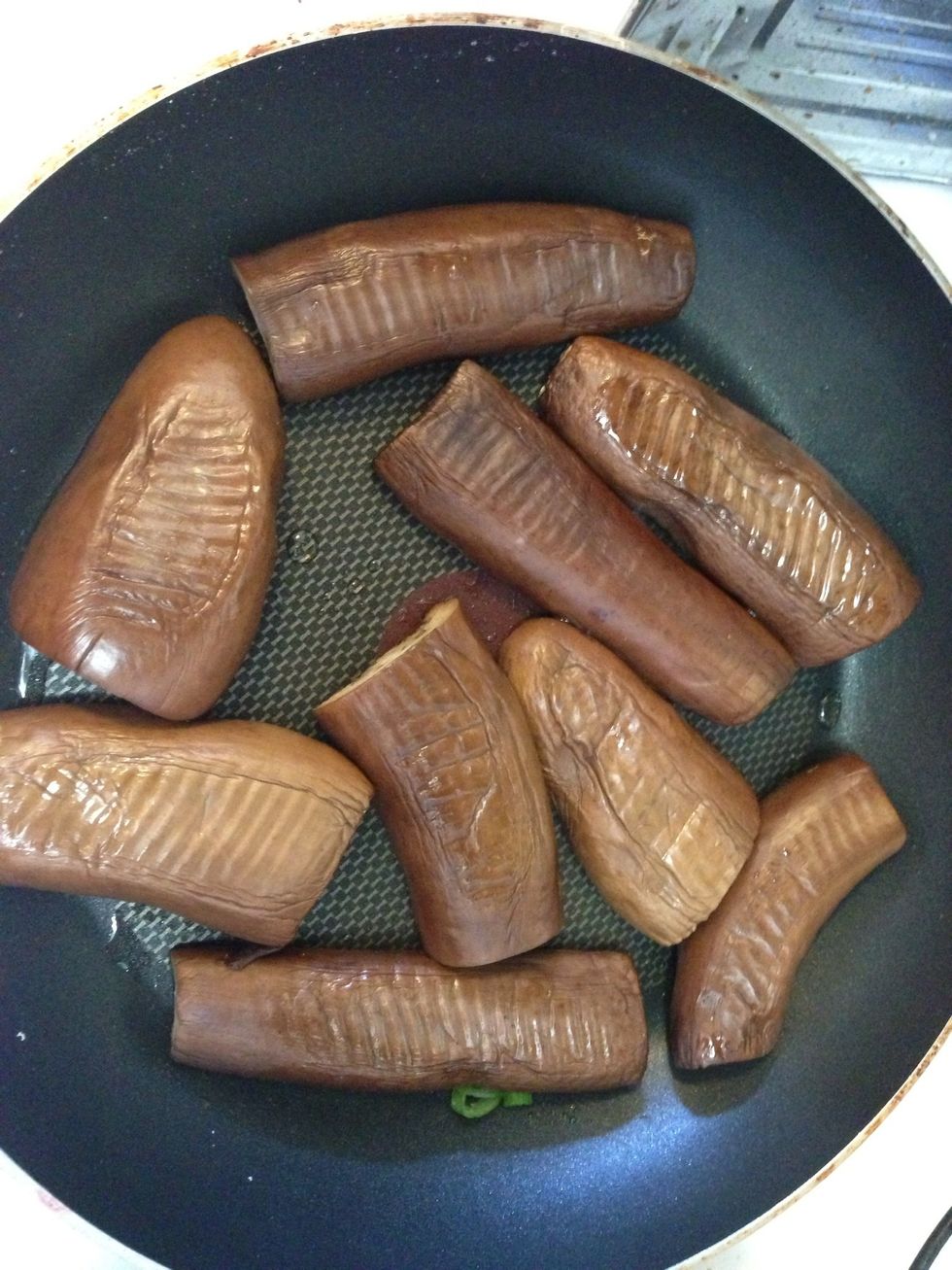 Add all the eggplants ☺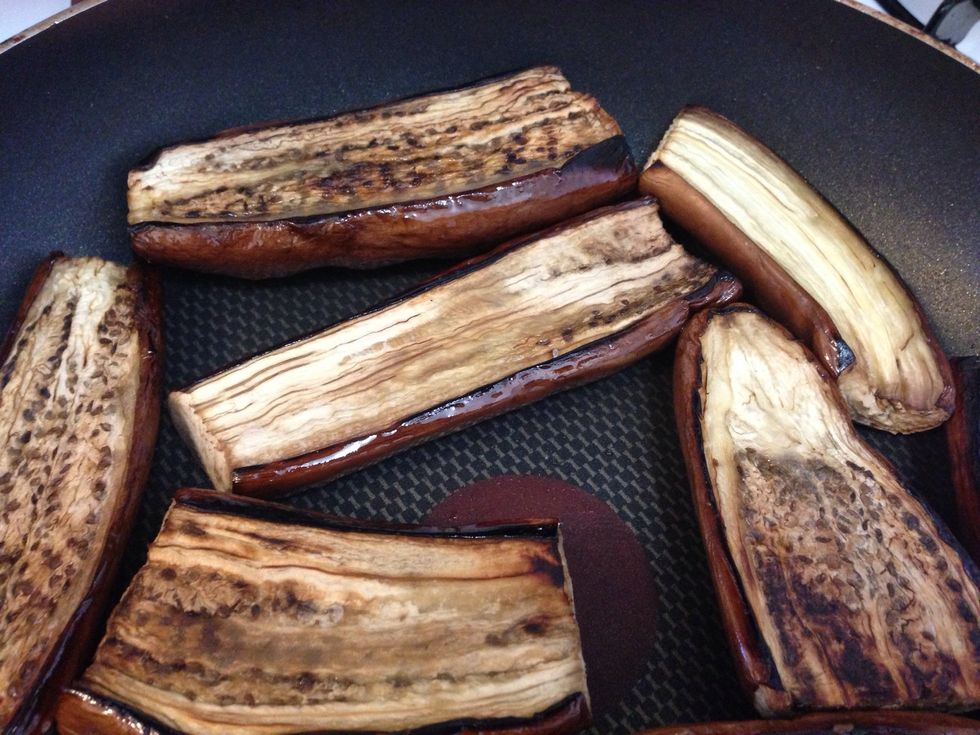 When it done it should look like this😋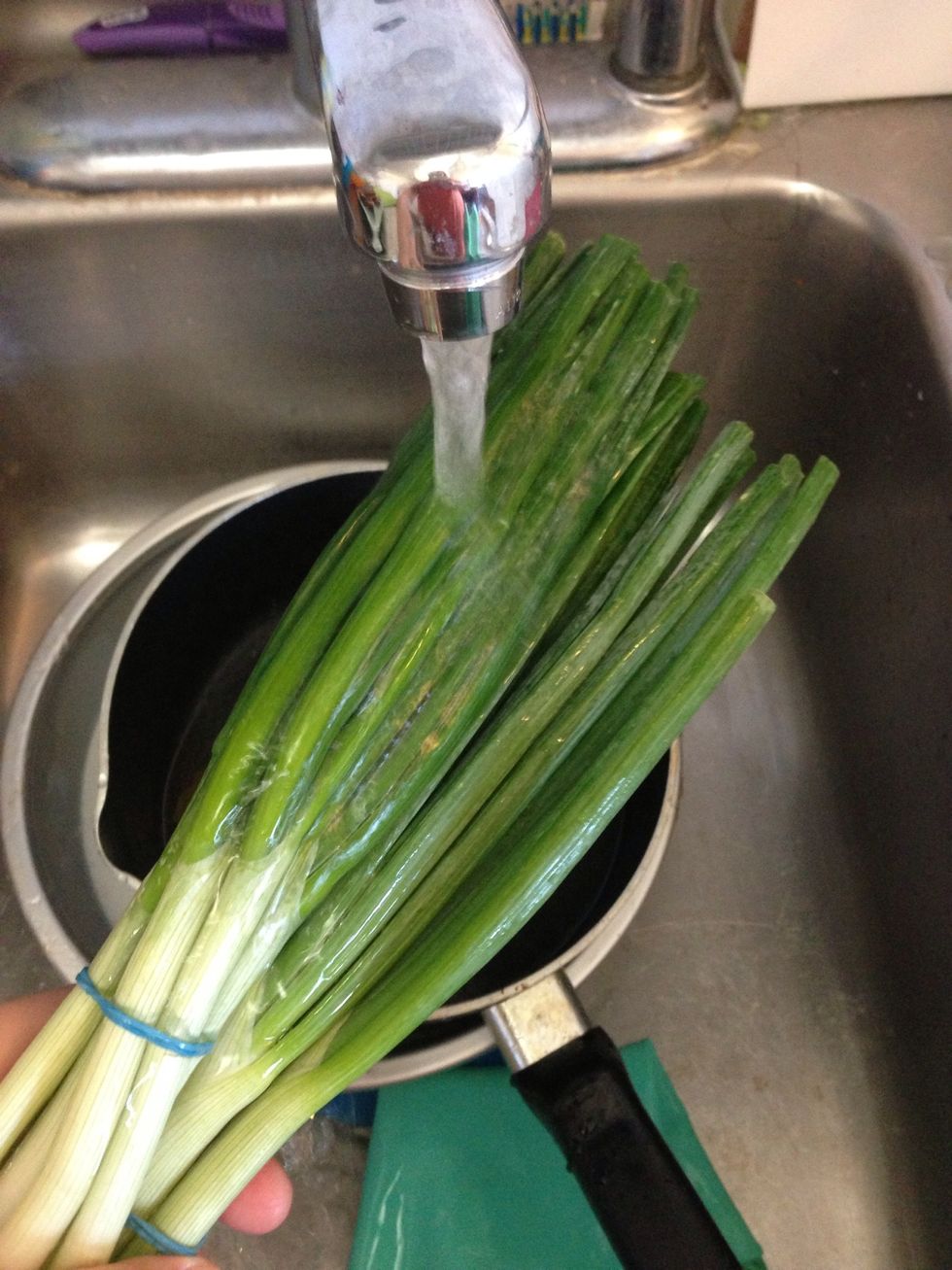 Now to the green onions. Wash it thoroughly.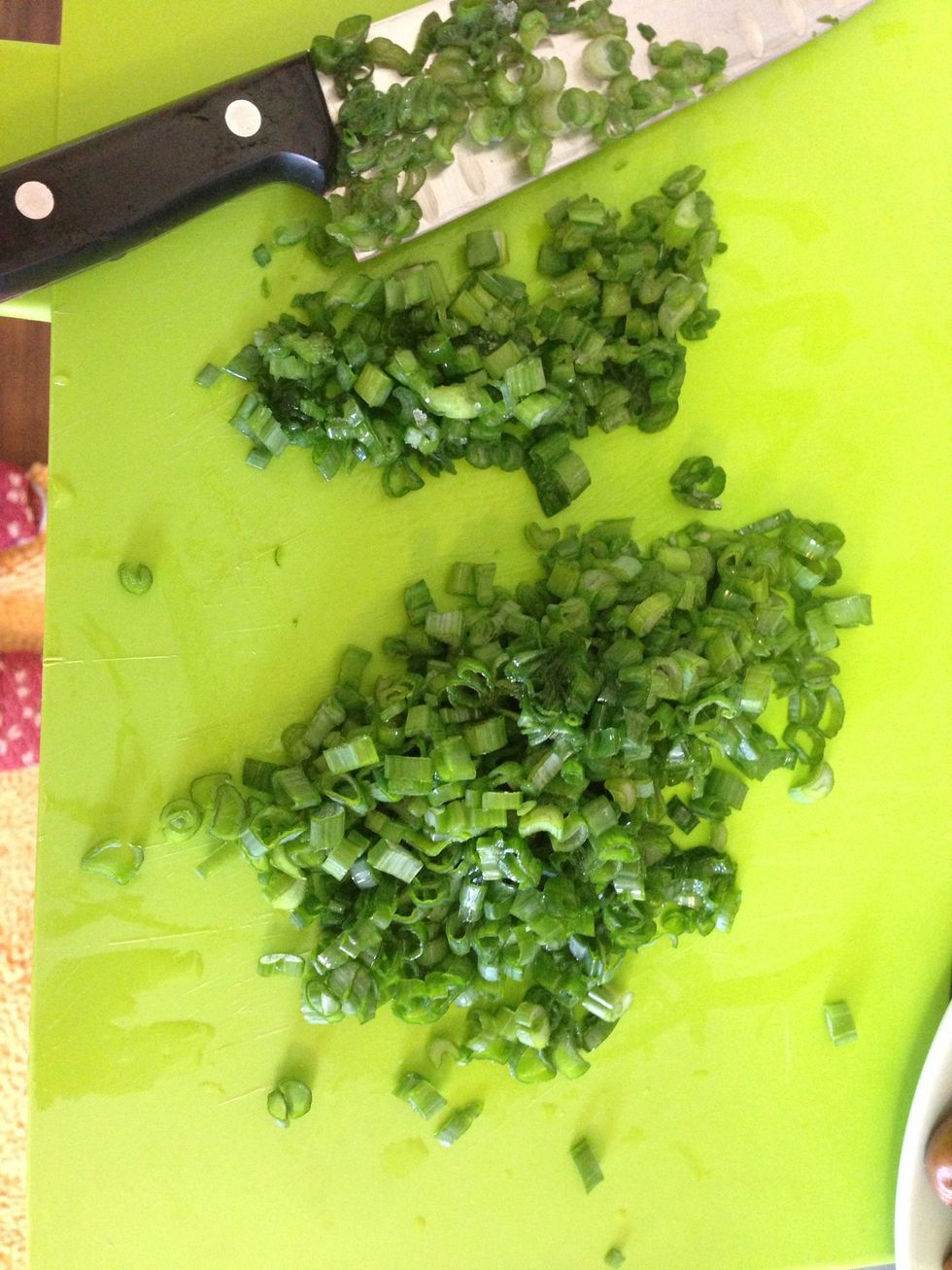 Chop it off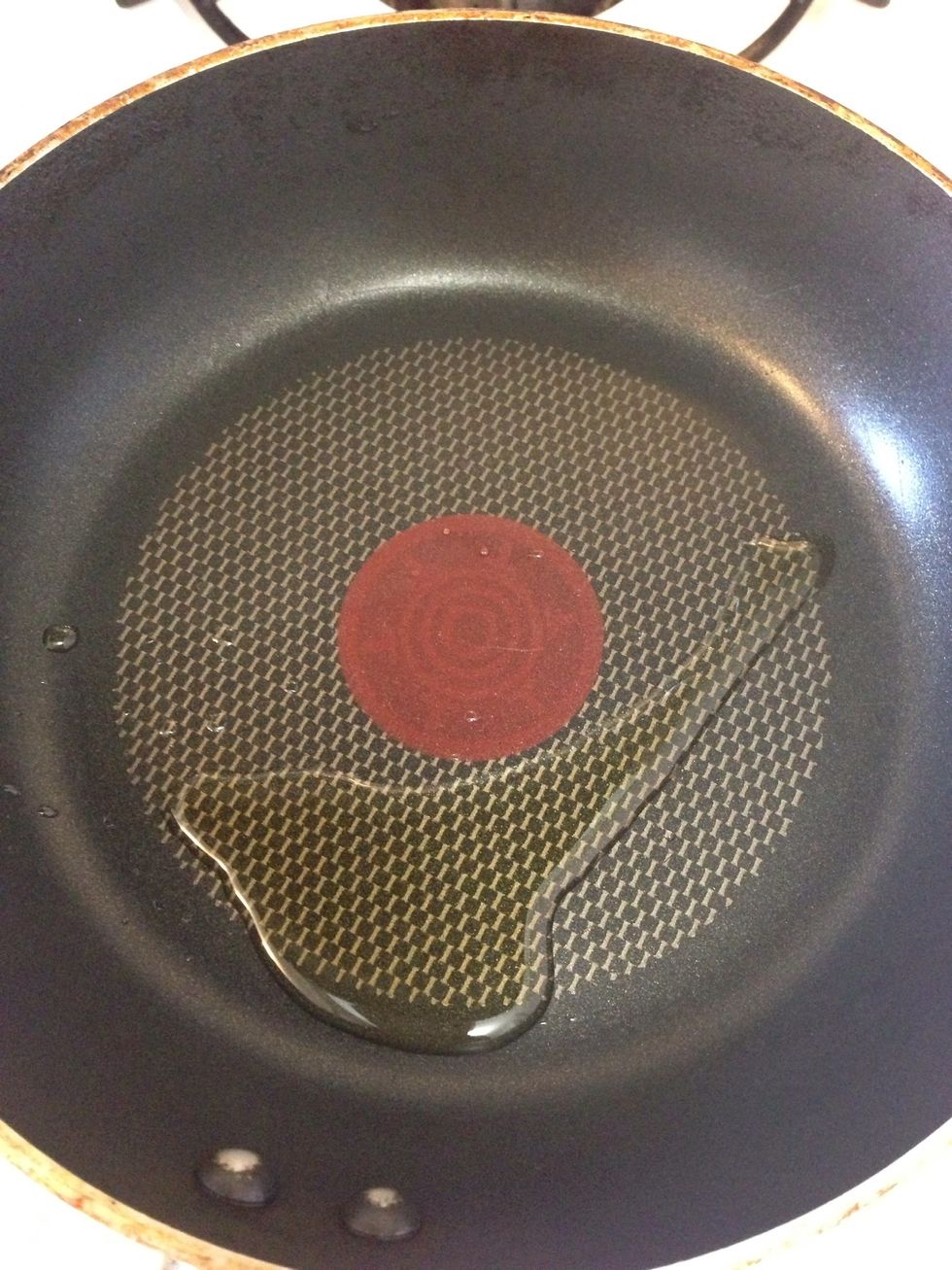 Add oil in the pan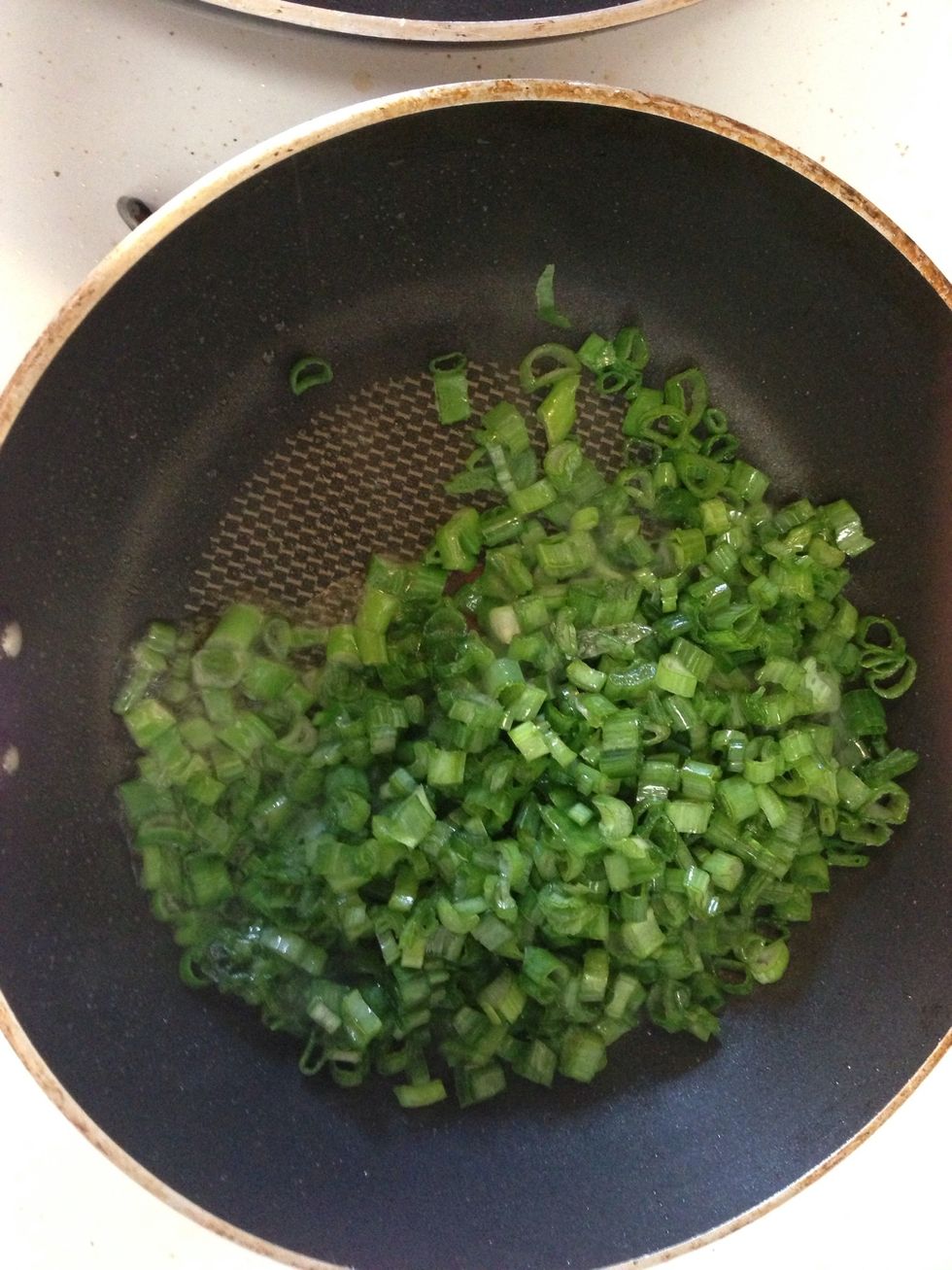 When the oil heat up, add the green onion into the pan.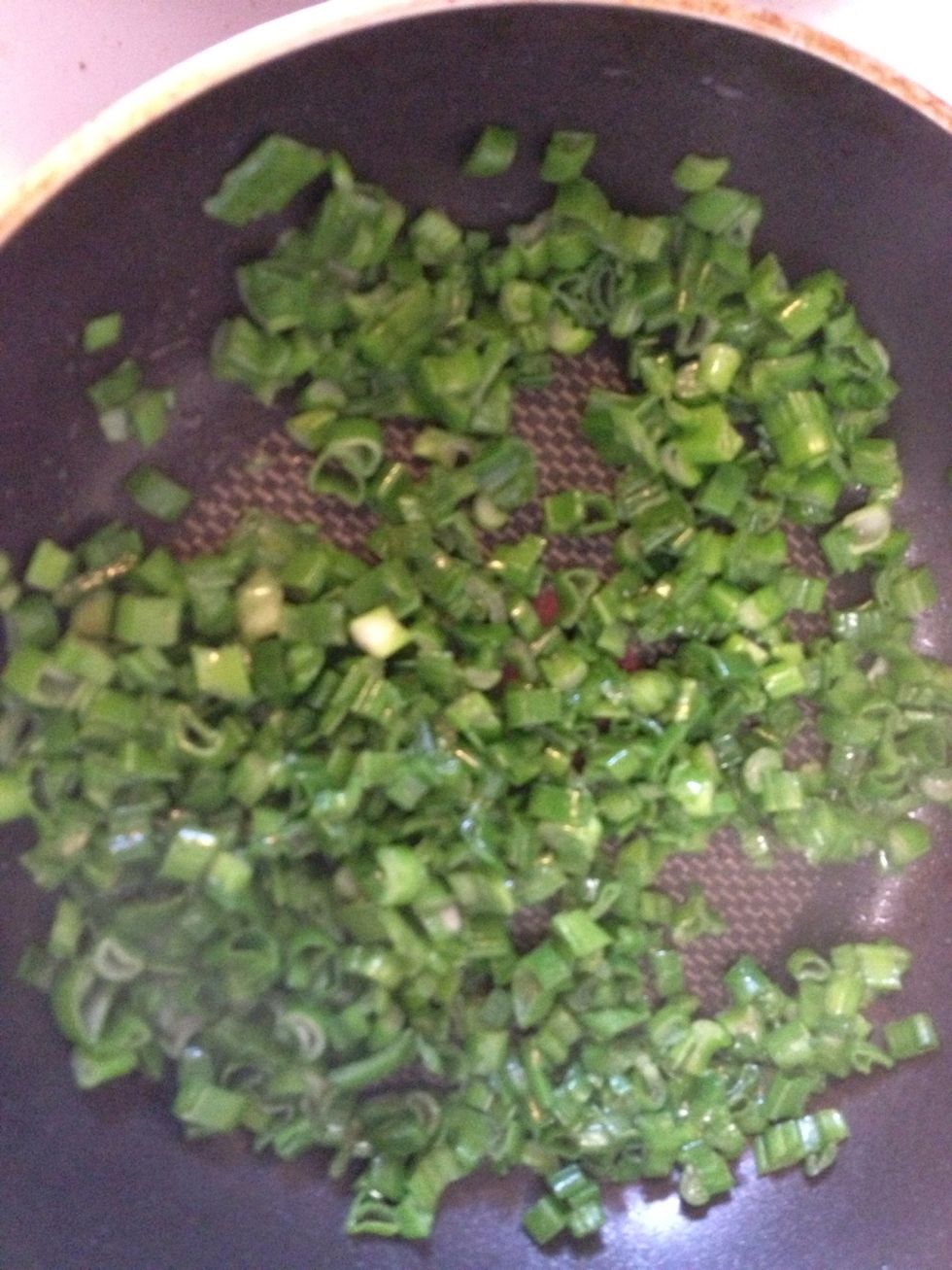 This how it will look like after 2 min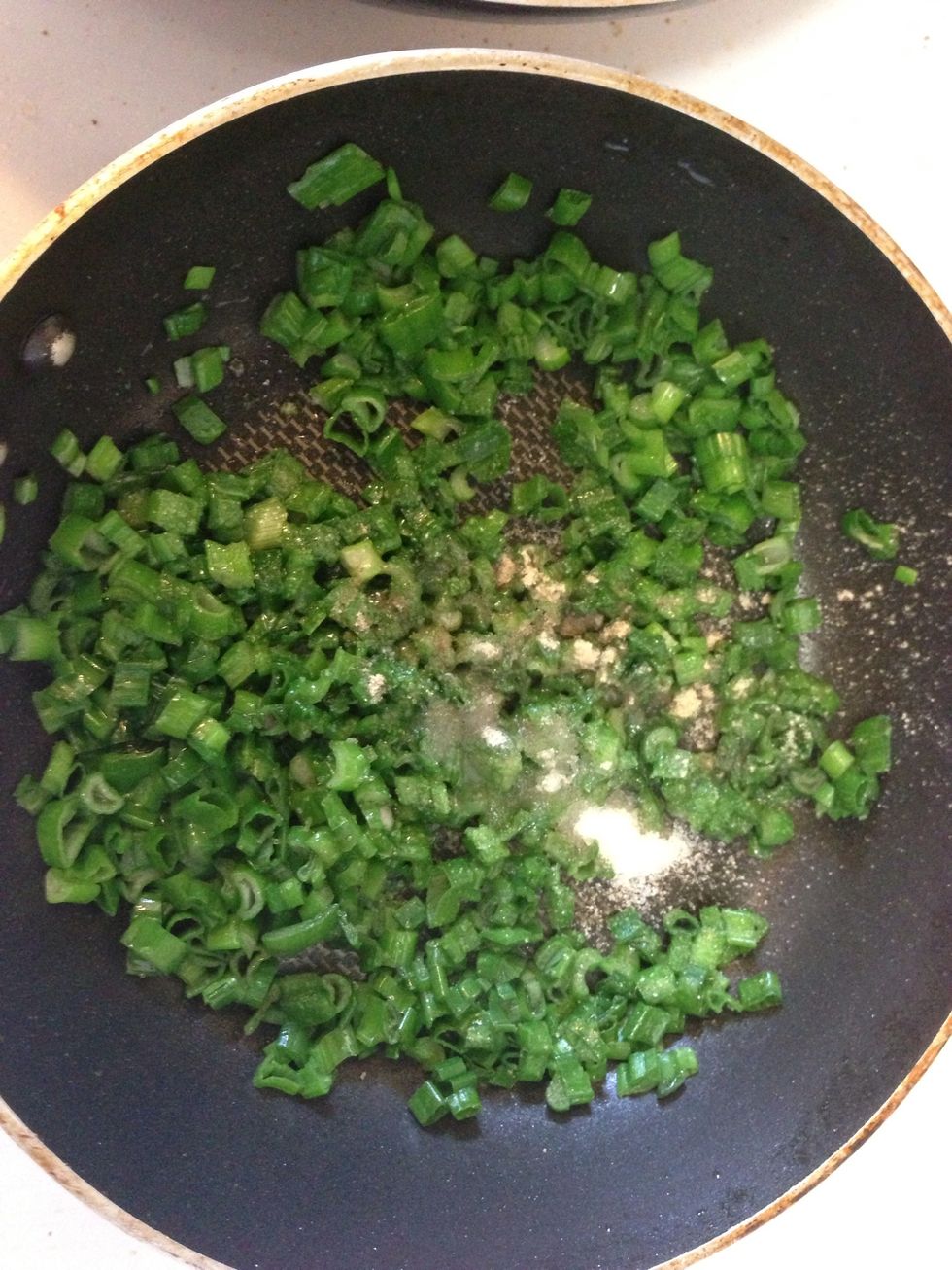 Add salt+ pepper+ and sugar. I like mine sweet, so I put dash of pepper, pinch of salt and 1 tablespoon of sugar 😅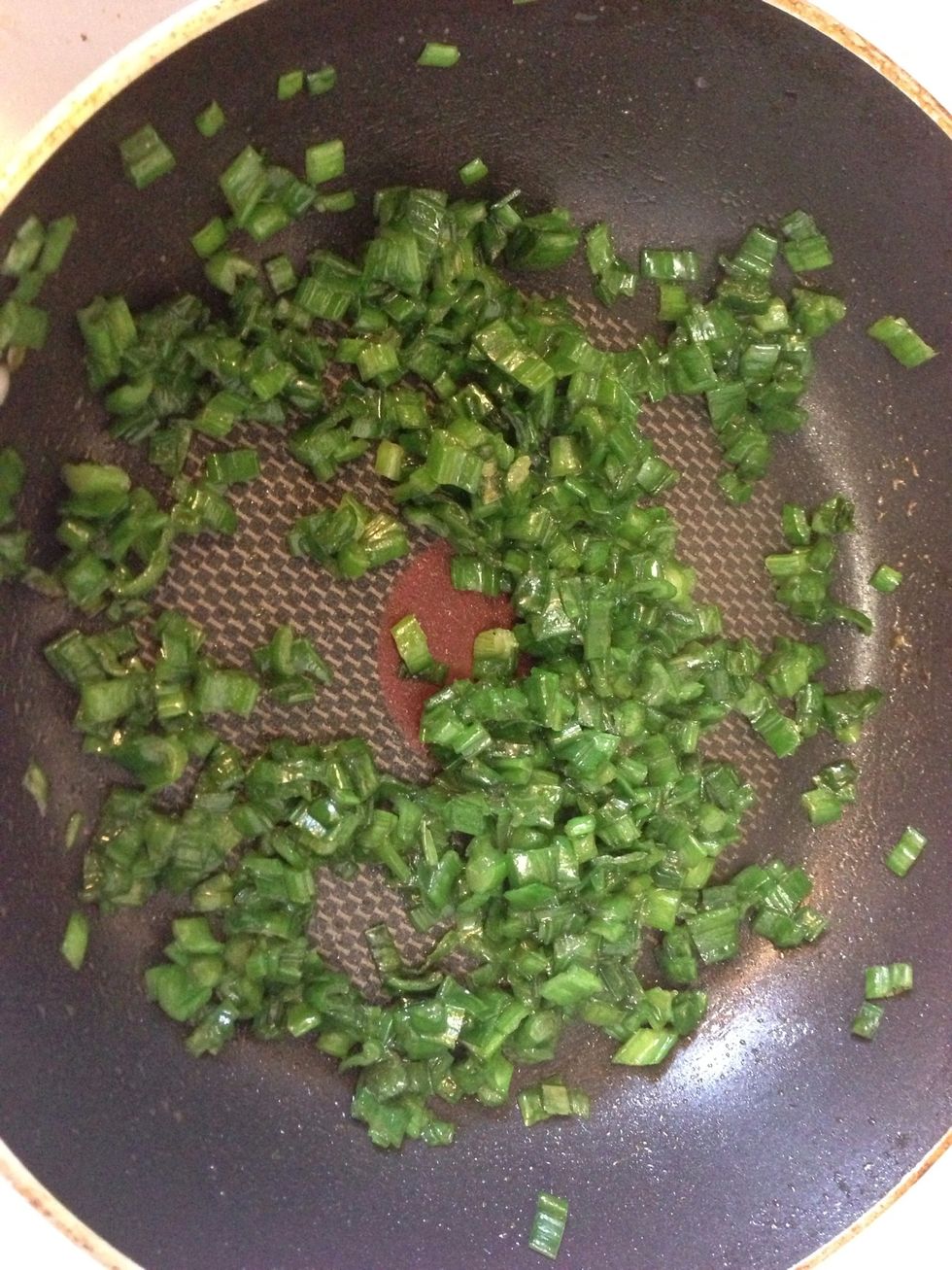 Mix everything up😋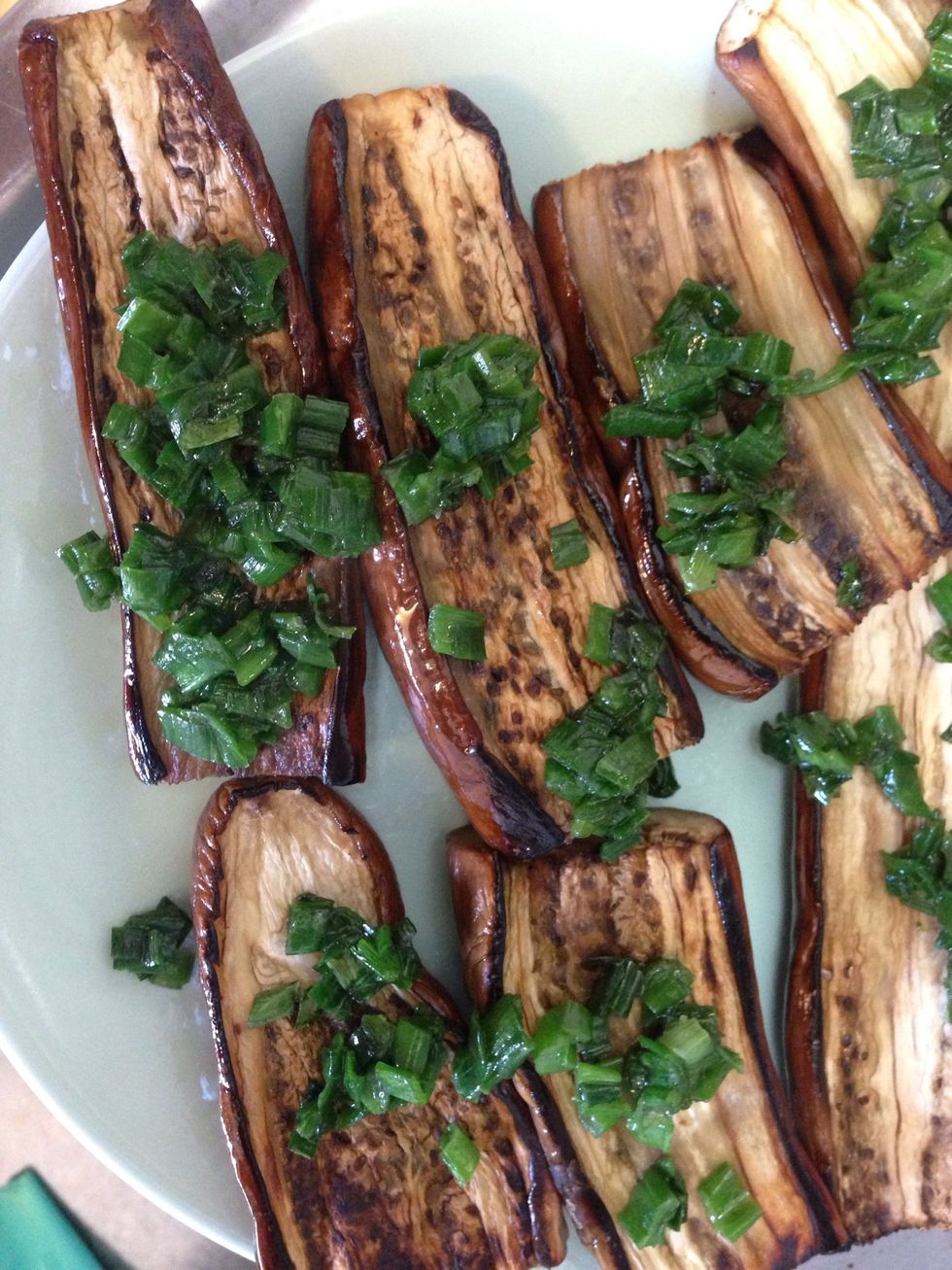 Arrange the egg plant and add the green onion.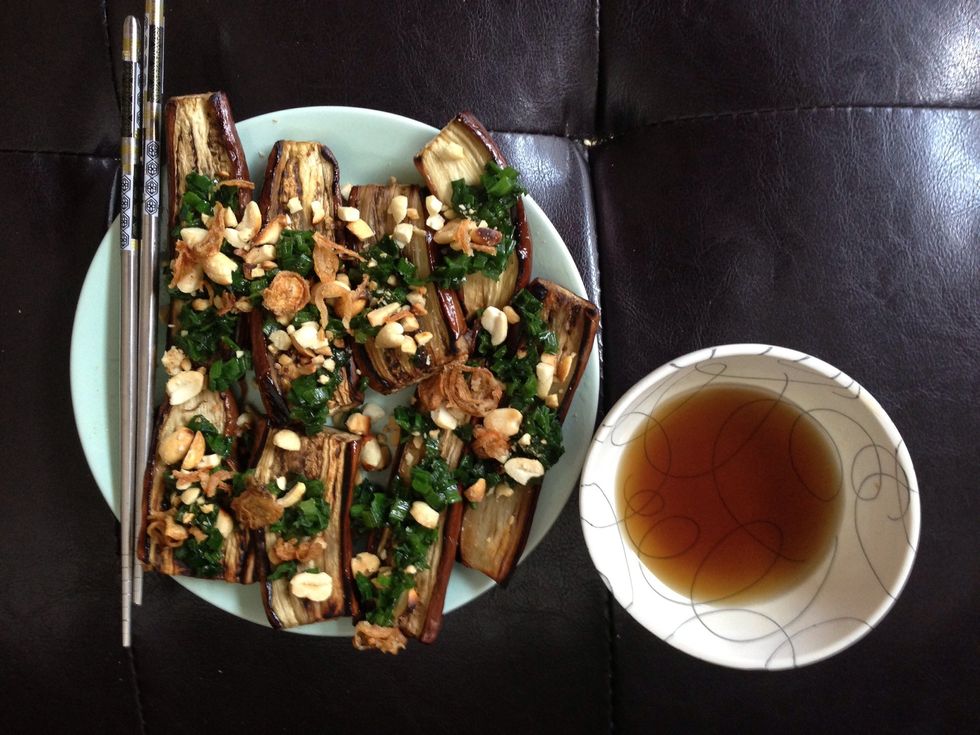 I add crushed peanut and fried shallot on top too. The it's ready to be eaten. Dip it in nuoc mam. Delacious ~~ (^0^)
Since I love peanut so much, I add it to my nuoc mam 😎 if you guys want nuoc mam recipe, please let me know :)
2.0 Eggplants
3.0Tbsp Olive oil
2.0bnch Green onions
Salt+ pepper+ sugar
Crushed roasted peanuts
Fried shallots
Nuoc mam (fish sauce for dipping)