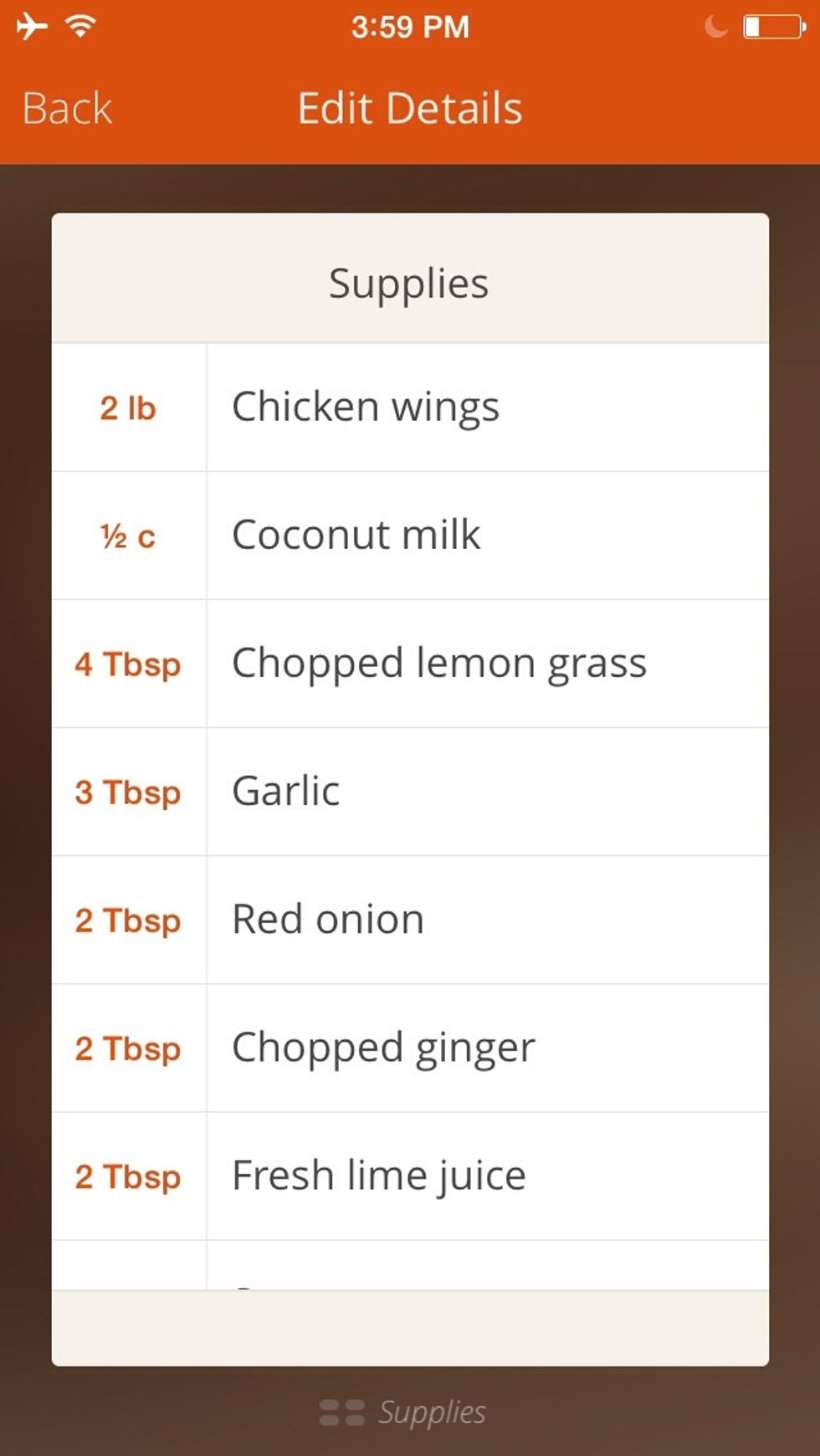 Ingredients 1st part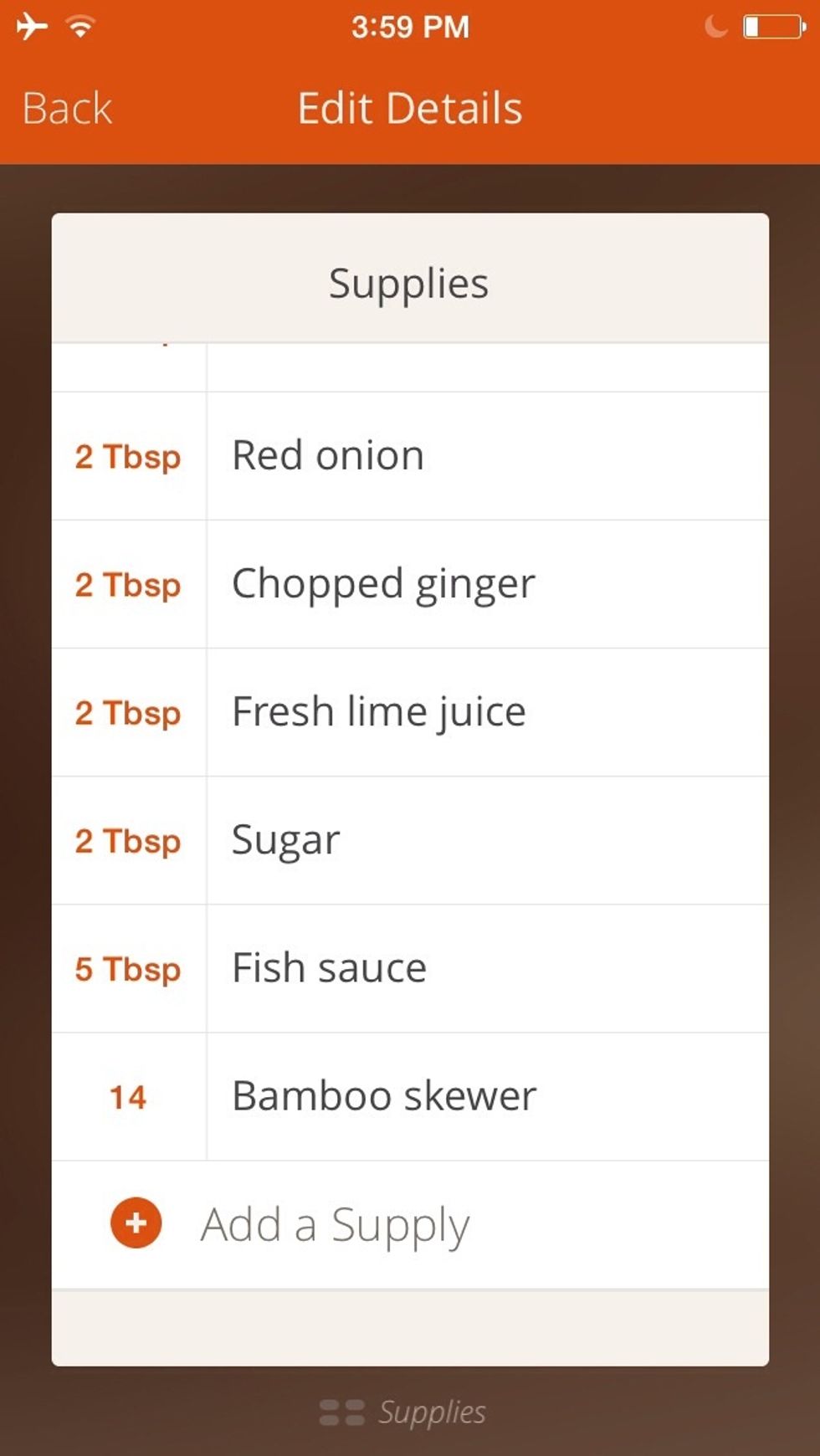 2nd part ingredients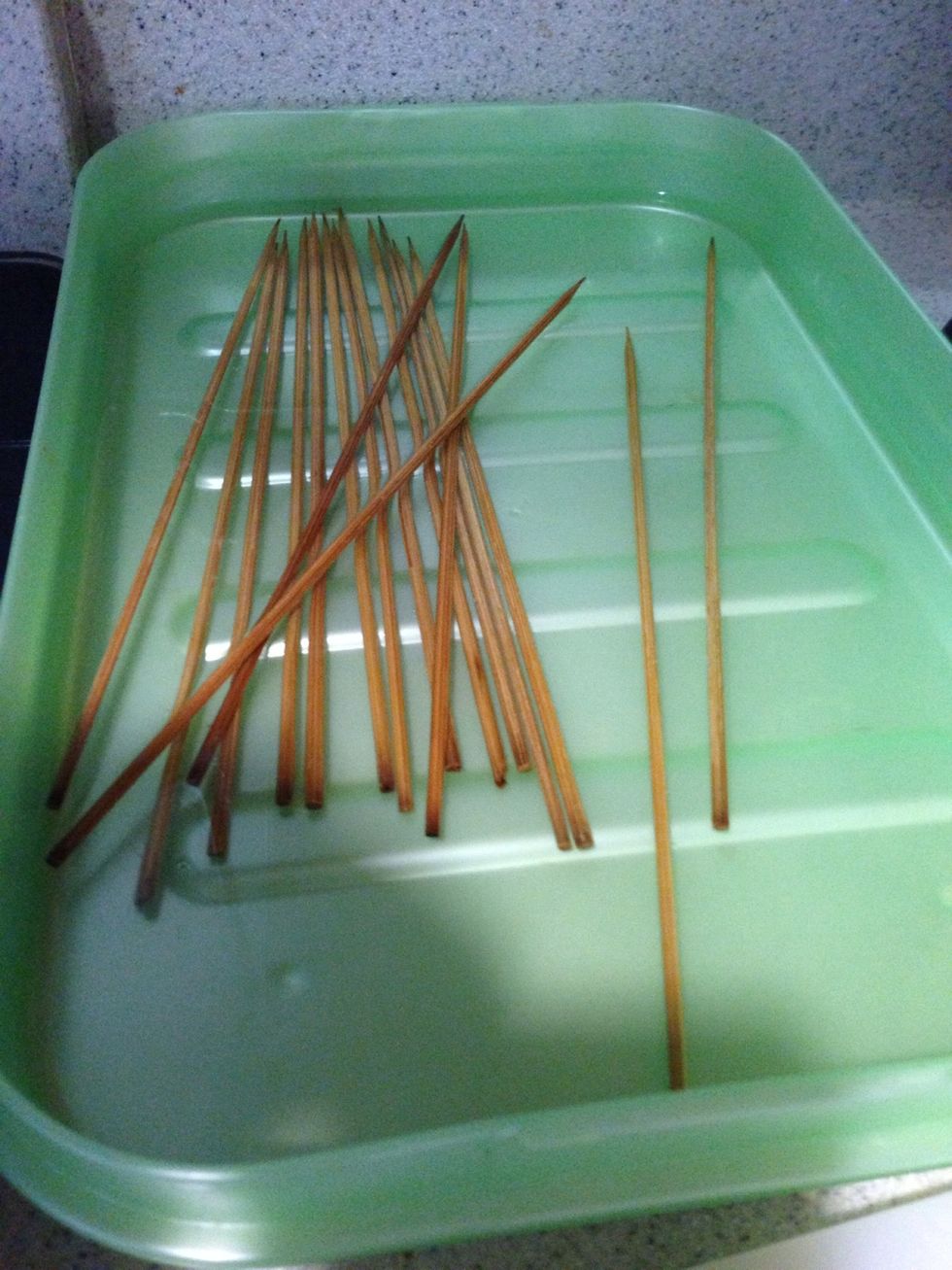 If you use the whole chicken wing, you need to skew it in bamboo skewer. Soaked bamboo skewer in water for 1 hour.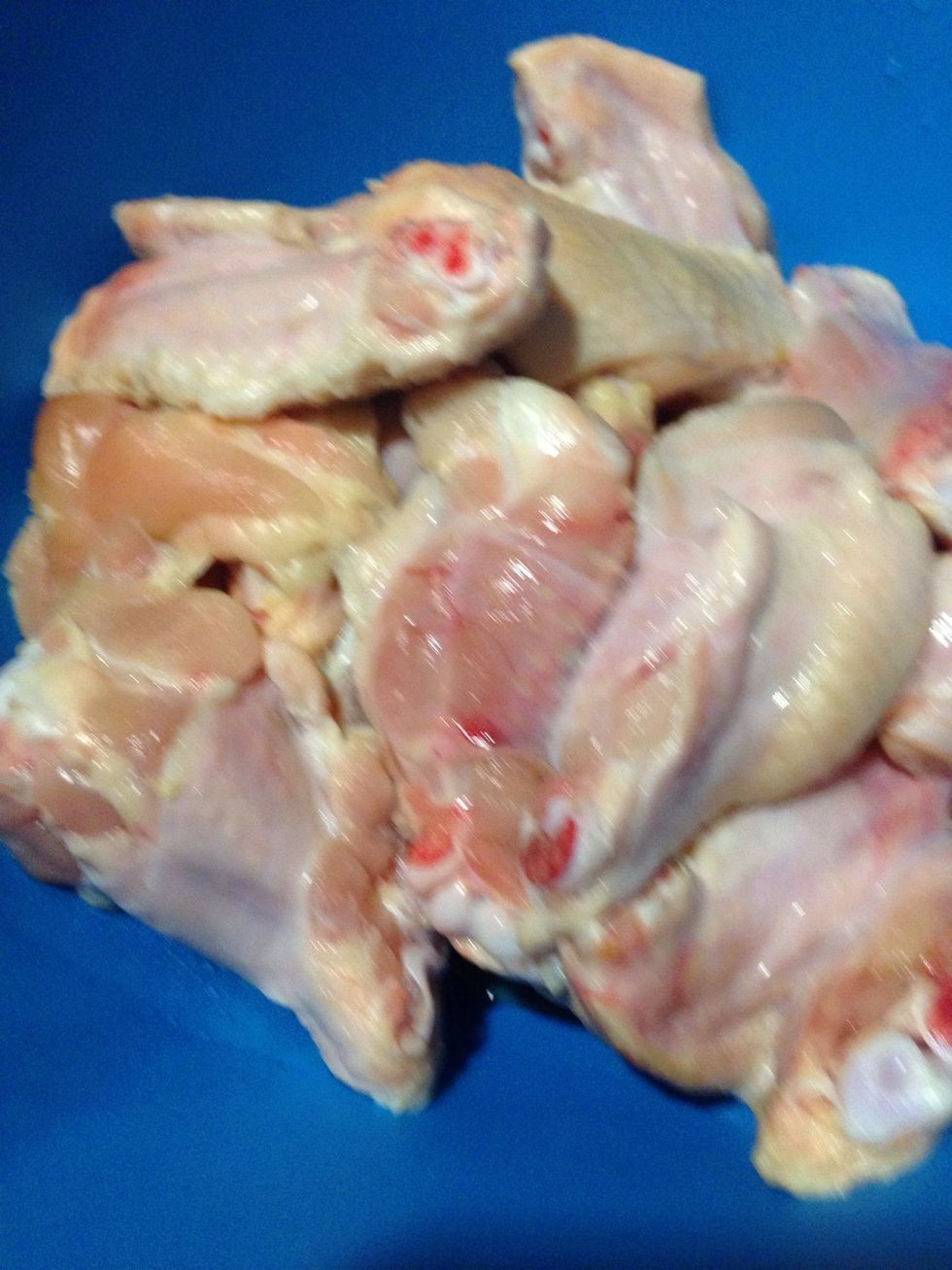 I decide to cut the wing into 2 parts. Wash and clean the chicken. Use paper towel to pat the chicken dry.
Chopped chili, lemon grass, garlic, red onion, and ginger.
Blend all the chopped ingredients. Add fish sauce, coconut milk, lime juice, and sugar. Purée it until smooth.
Pour the purée to te chicken wings.🐔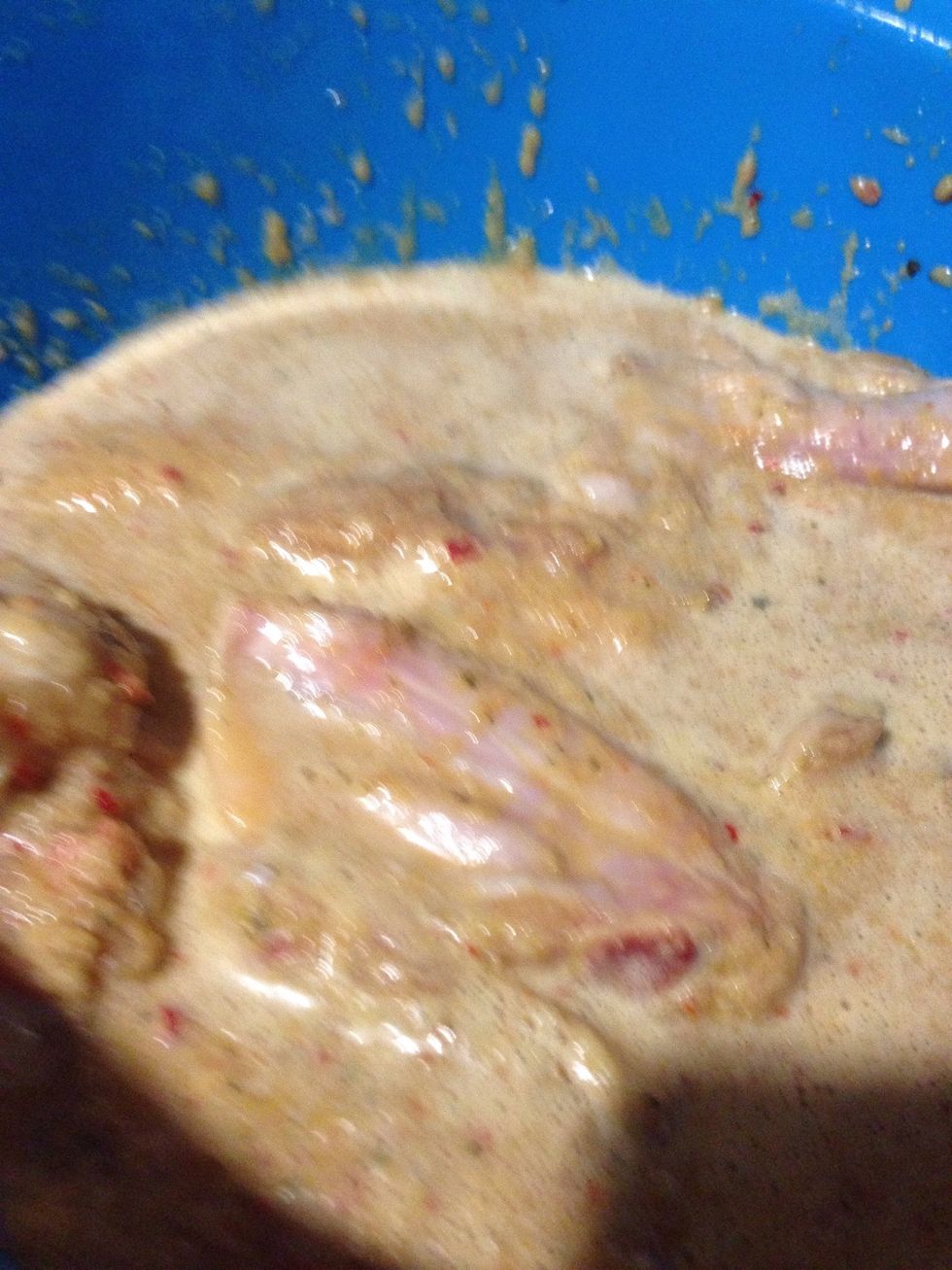 Marinate and refrigerate for at least 4 hours or overnight.
Line wings in the pan cover with parchment paper. Bake at 350F for 25-30 min.
Enjoy 🐔
2.0lb Chicken wings
1/2c Coconut milk
4.0Tbsp Chopped lemon grass
3.0Tbsp Garlic
2.0Tbsp Red onion
2.0Tbsp Chopped ginger
2.0Tbsp Fresh lime juice
2.0Tbsp Sugar
5.0Tbsp Fish sauce
14.0 Bamboo skewer