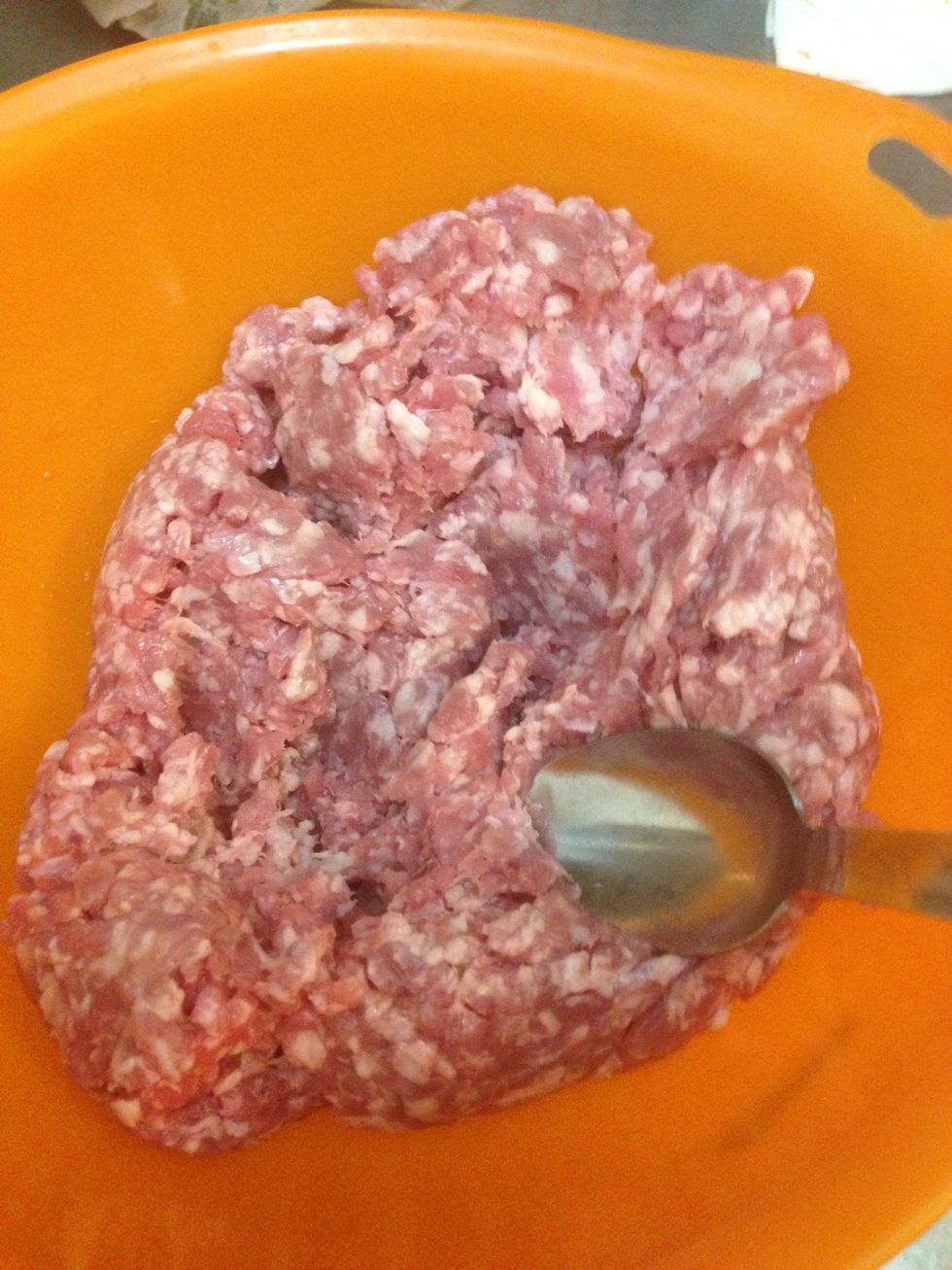 Prepare the mixed pork🐷
Combines all the ingredients except vegetable oil.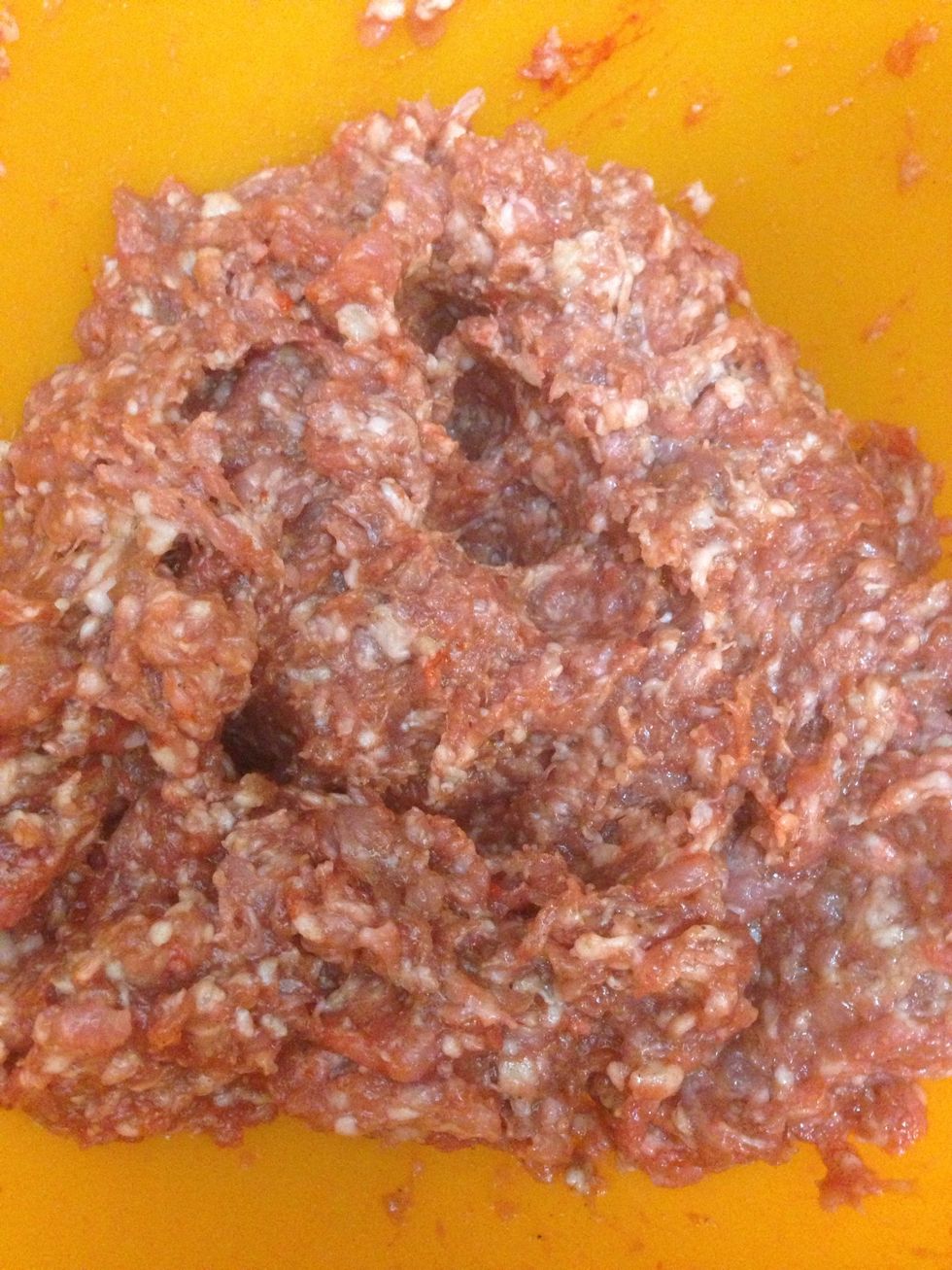 Mix it well until all the red hue even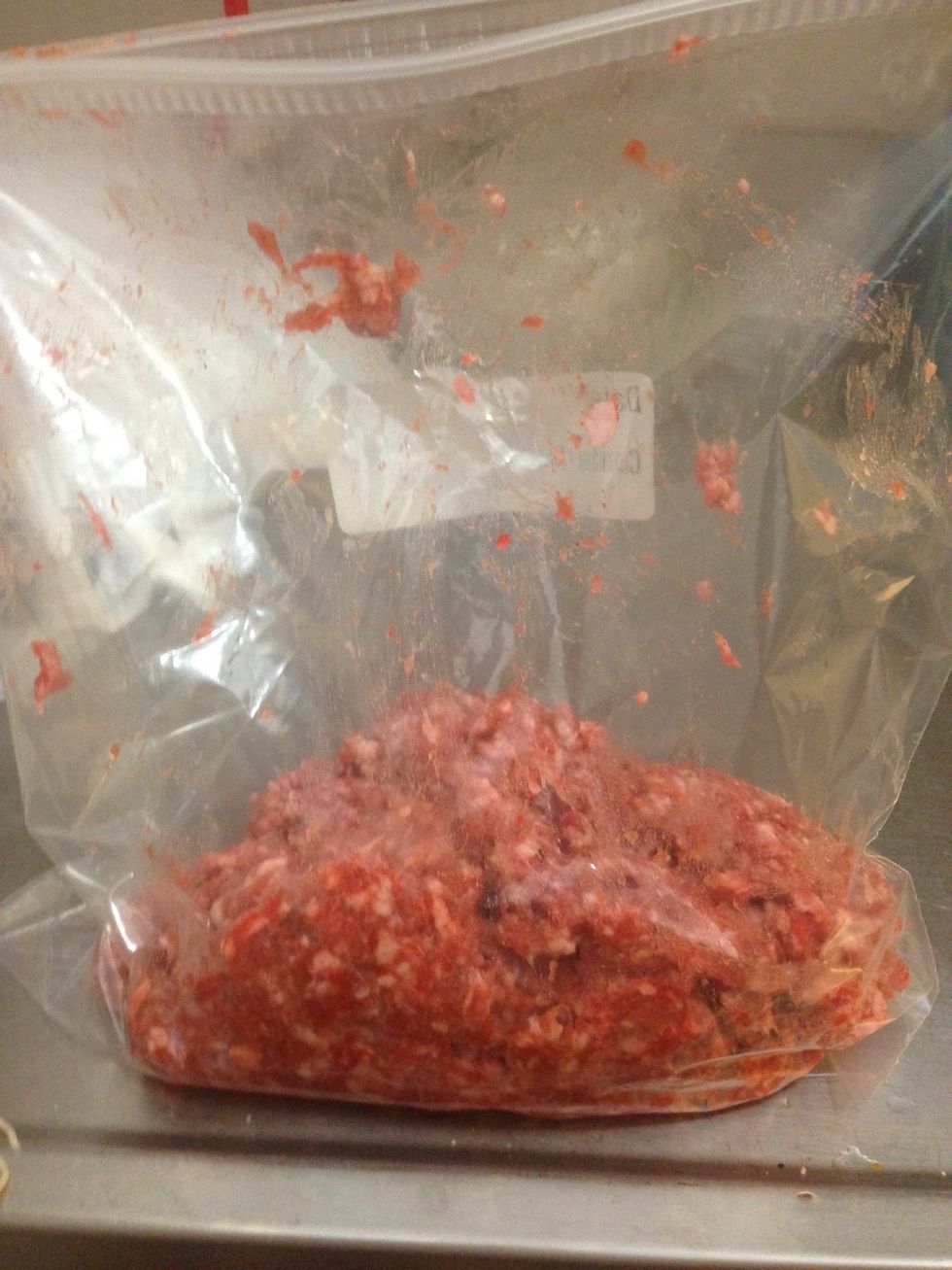 Place it in a bag and refrigerate for 4-5 hours. Overnight is fine too 😊
Prepare the wire mesh and brush it with vegetable oil.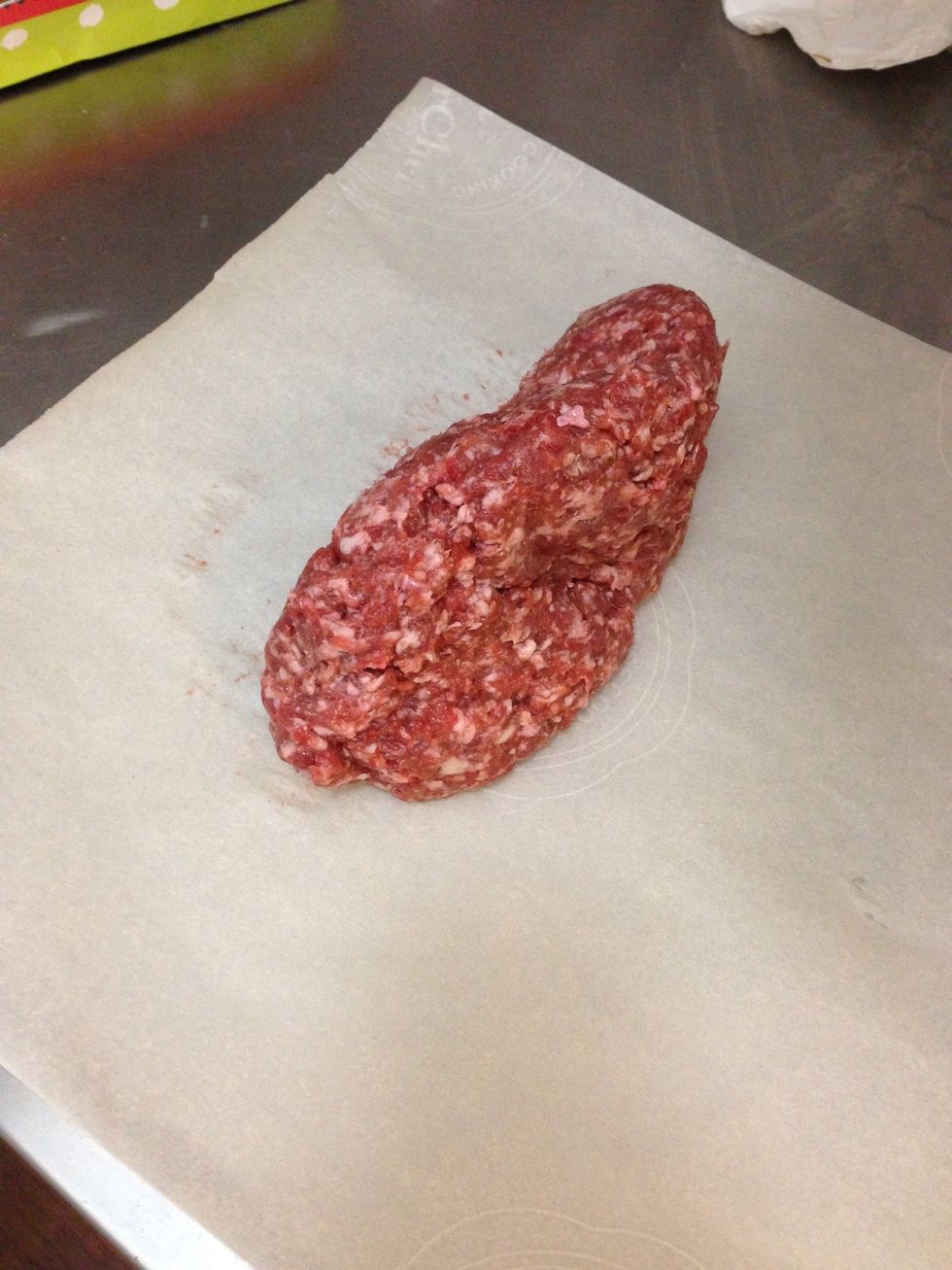 Place the pork in a parchment paper and spread it as thin as possible.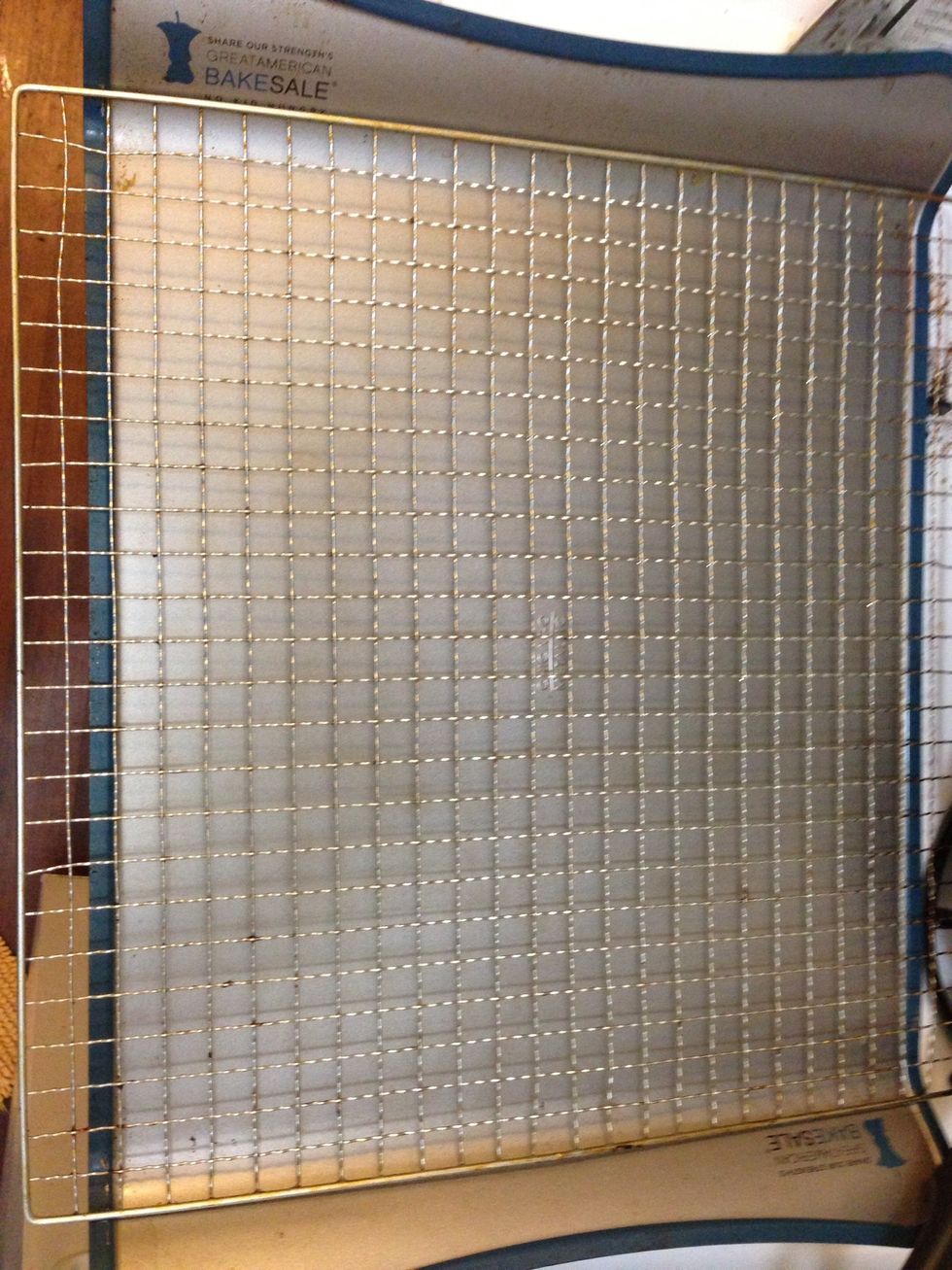 Place the wire mesh with the meat mixture on top of an oven wire-rack with a tray beneath it.
Align the wire mesh directly over the meat mixture, invert it, then carefully peel away the parchment paper.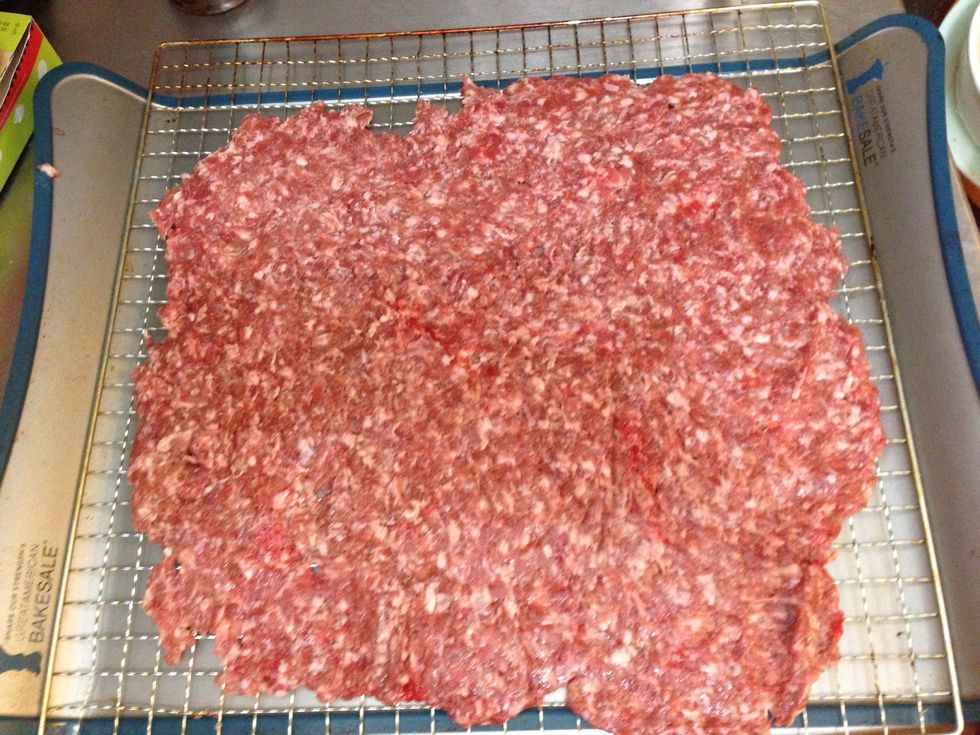 Here how I place the meat mixture🐽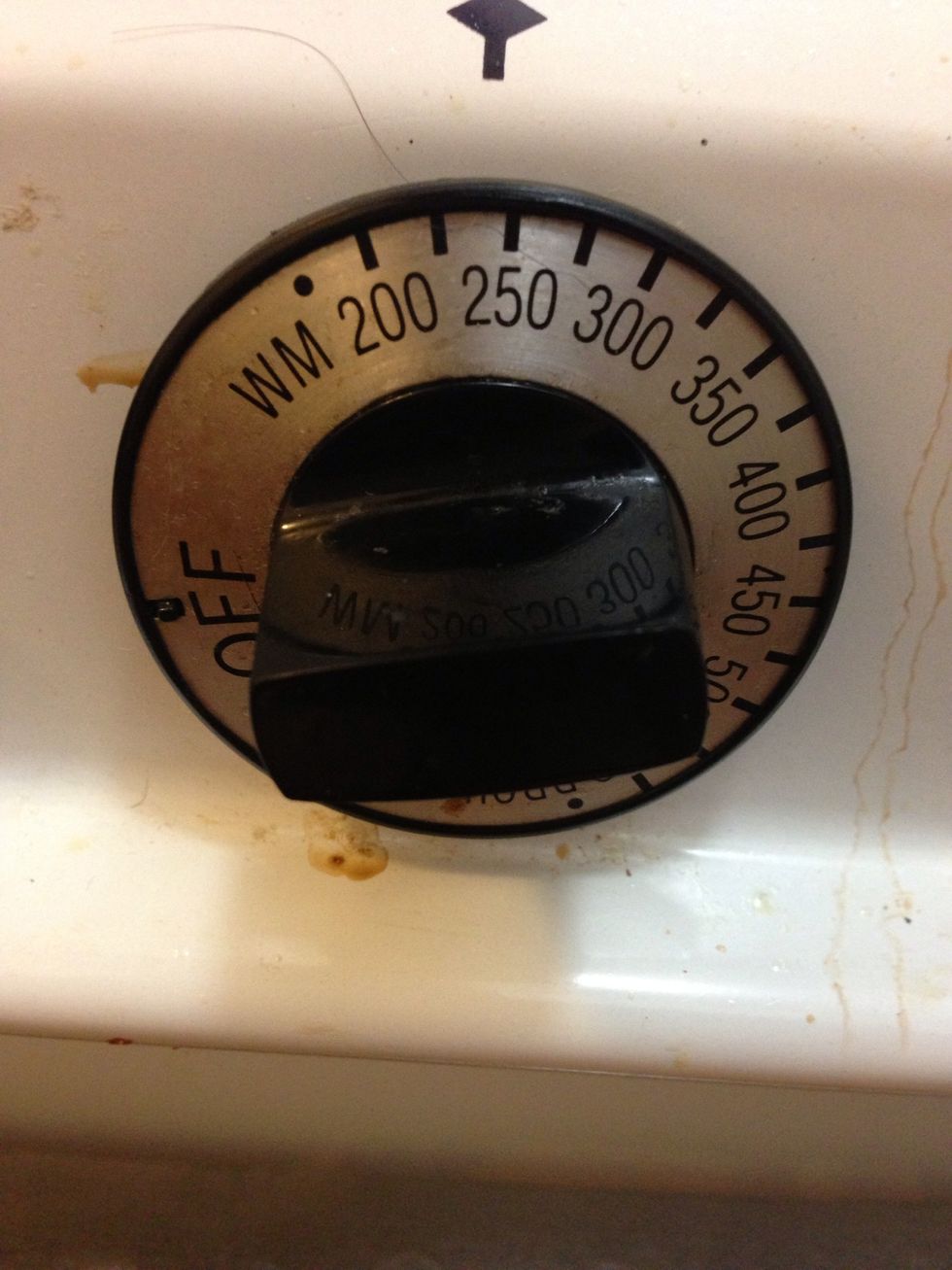 Preheat oven for 250F for 20 minutes to dry the meat.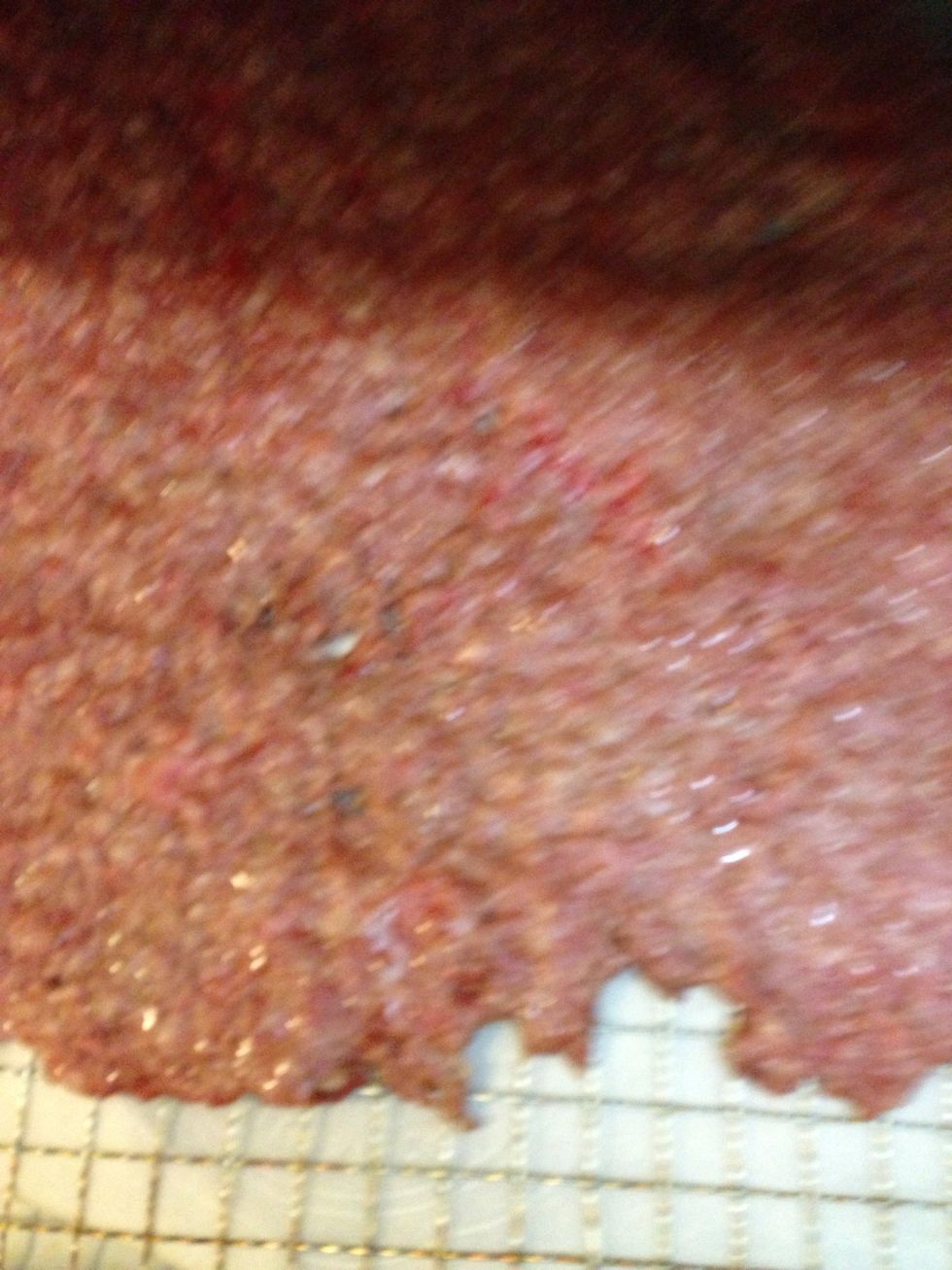 This how the meat look like🐷🐷🐷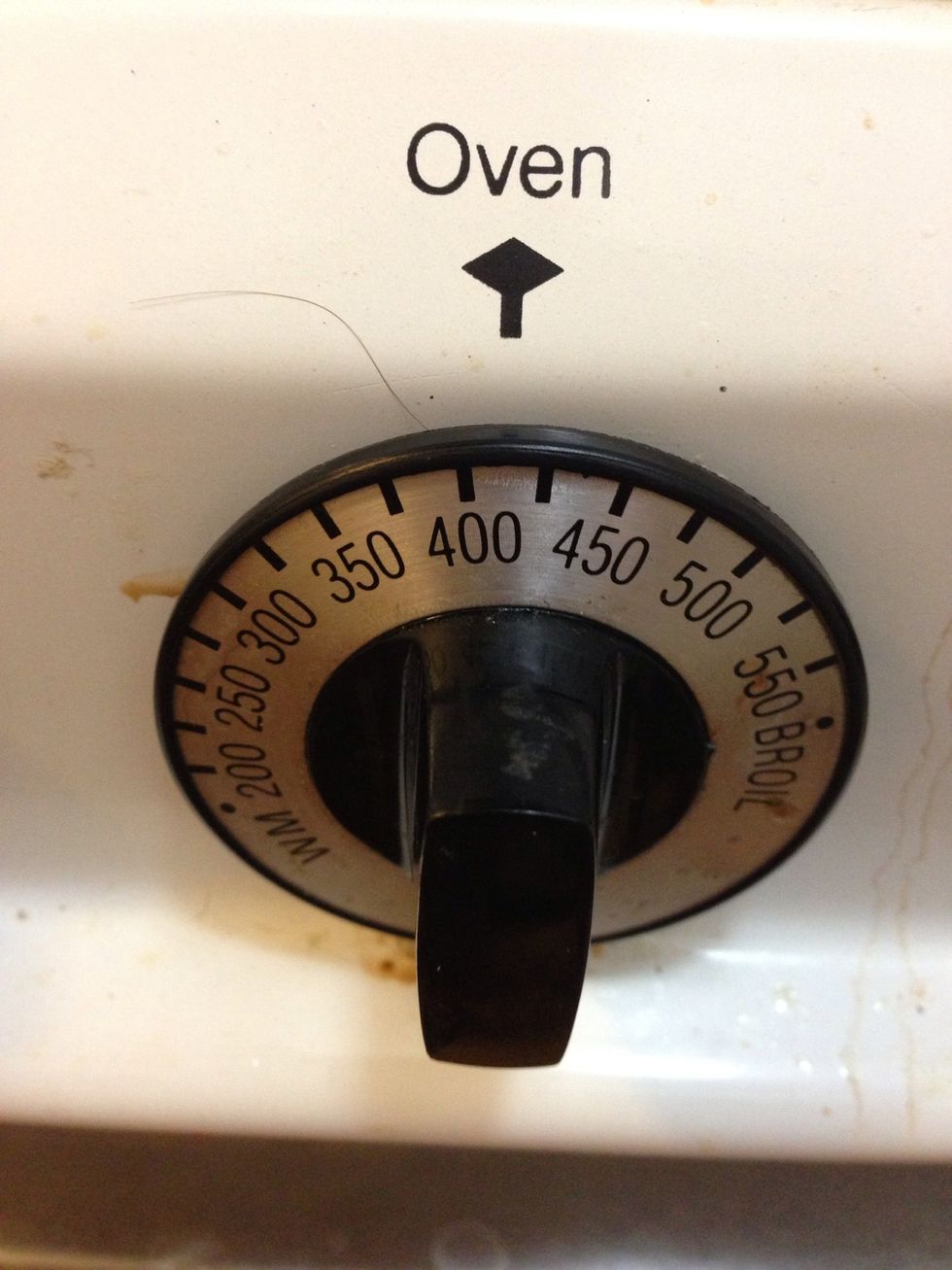 Increase the oven heat to 425F and bake for 15 minutes.
When cool enough to handle, remove the wire rack and cut the meat to desire size. If you want your meat to be crispy, place the meat in the oven for another 10-15 min☺
1.0lb Ground pork
1.0Tbsp Fish sauce
1.0Tbsp Sesame oil
1.0Tbsp 5 spice powder (find it in Asian grocery store)
2.0Tbsp Soy sauce
1.0Tbsp Chinese wine
2.0Tbsp Sugar
1.0Tbsp Beef/ chicken/ fish seasoning powder (double soy
Sauce if you not using seasoning)
5.0 Drop of red coloring
2.0Tbsp Vegetable oil