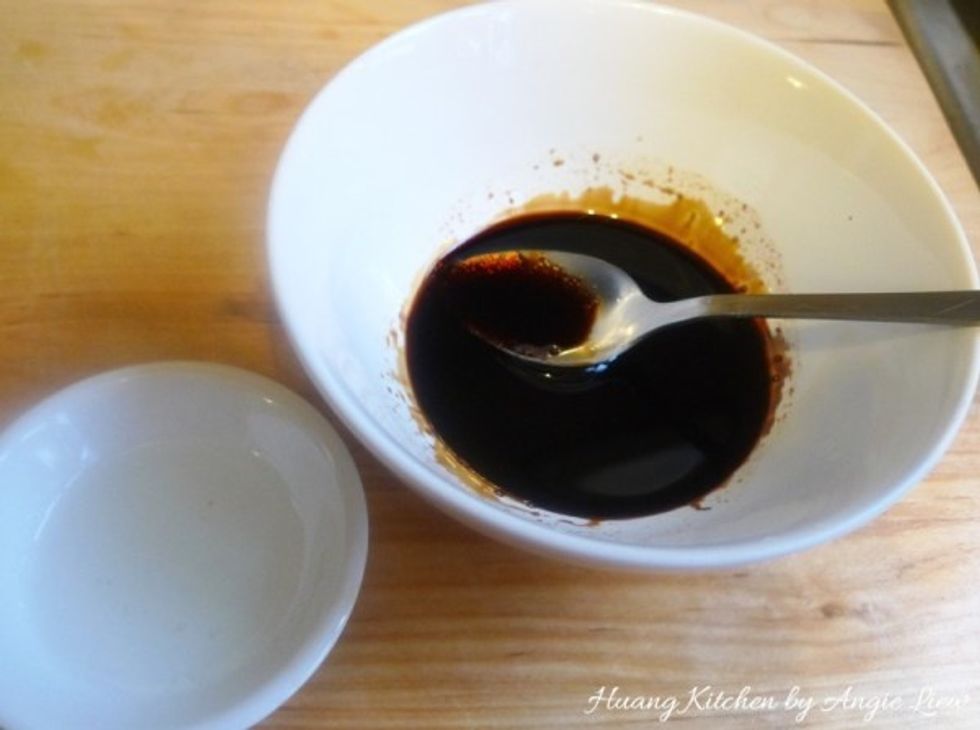 First, mix all the sauce ingredients together except the oil.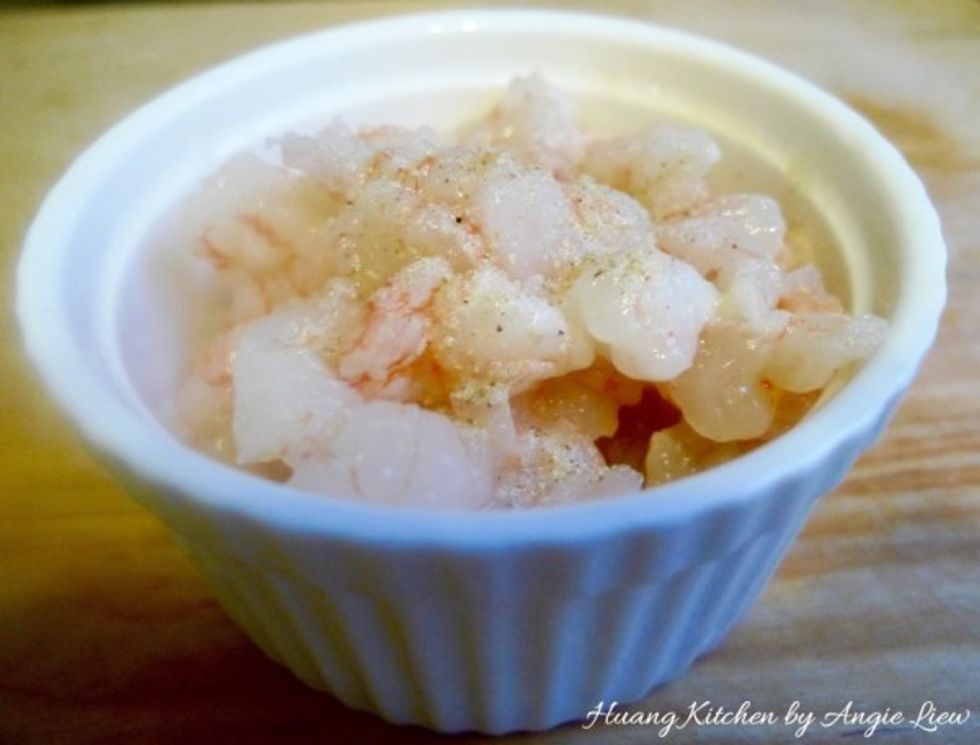 Marinate the prawns with soy sauce and pepper.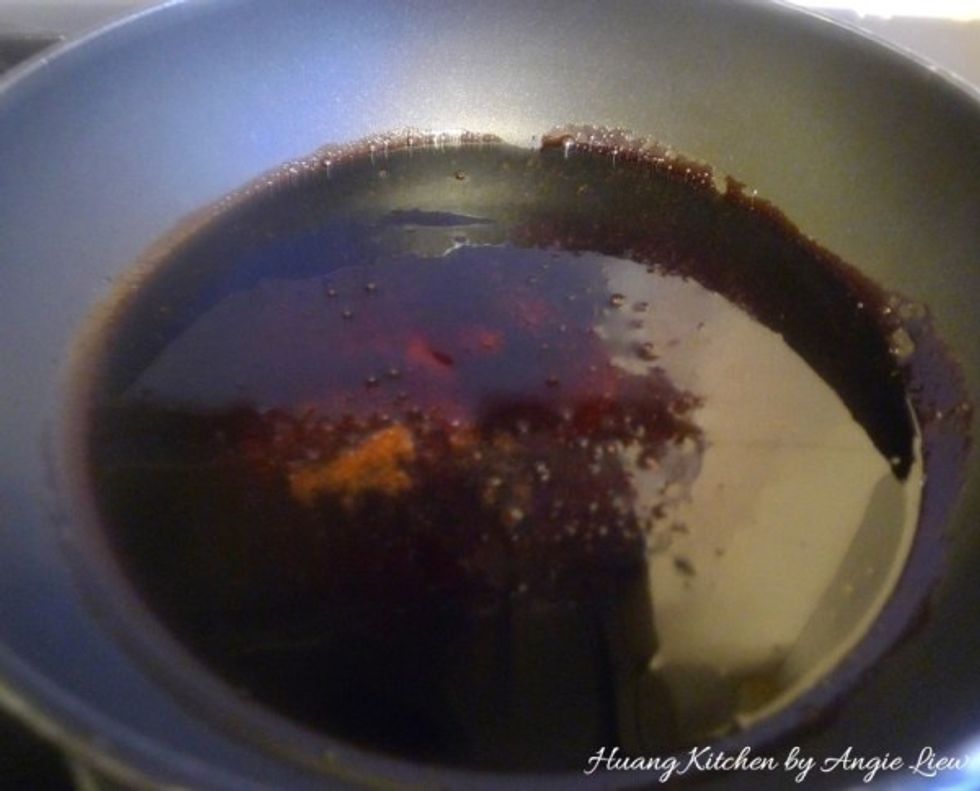 Start by making the sauce for the omelette. Cook the sauce ingredient in a pan till it boils. Then add in the vegetable oil and mixed everything together. Set aside the sauce for later use.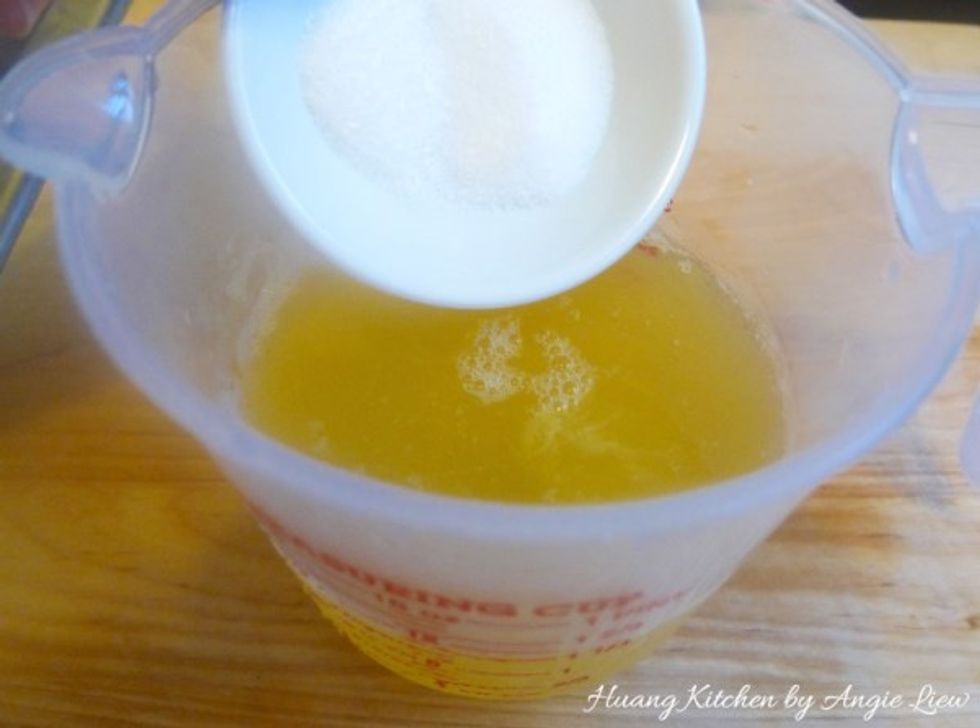 Next, add seasoning into the egg whites.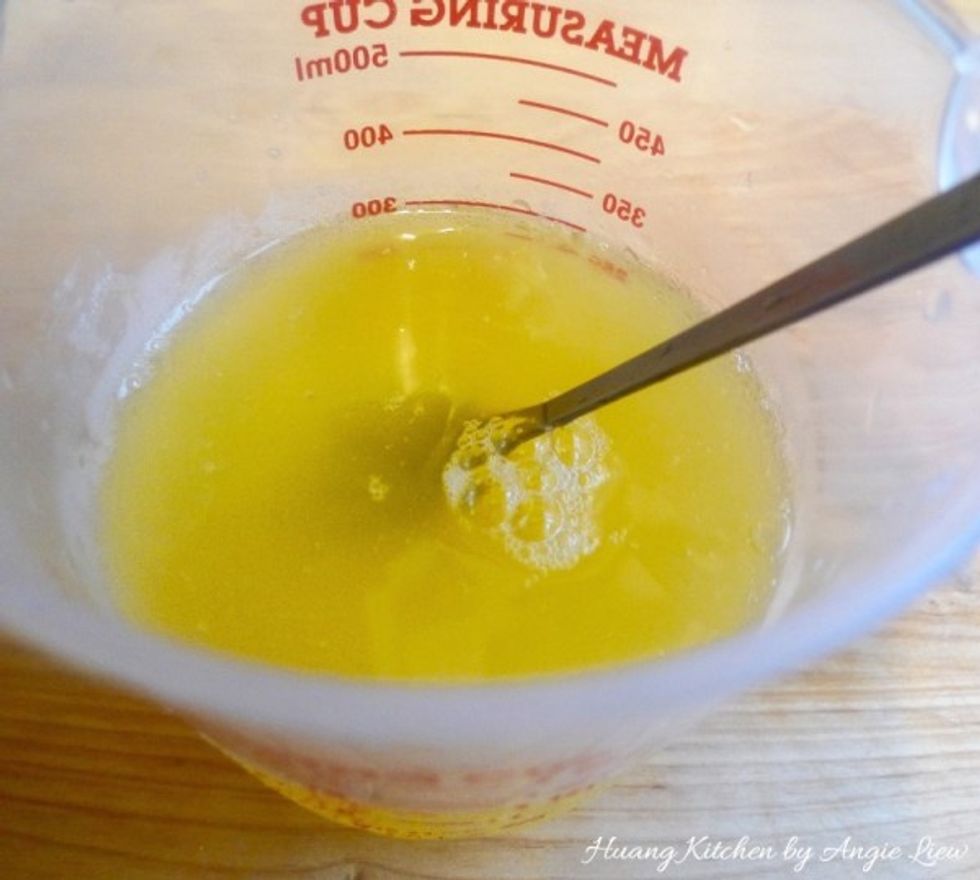 Beat well the egg white mixture and set aside.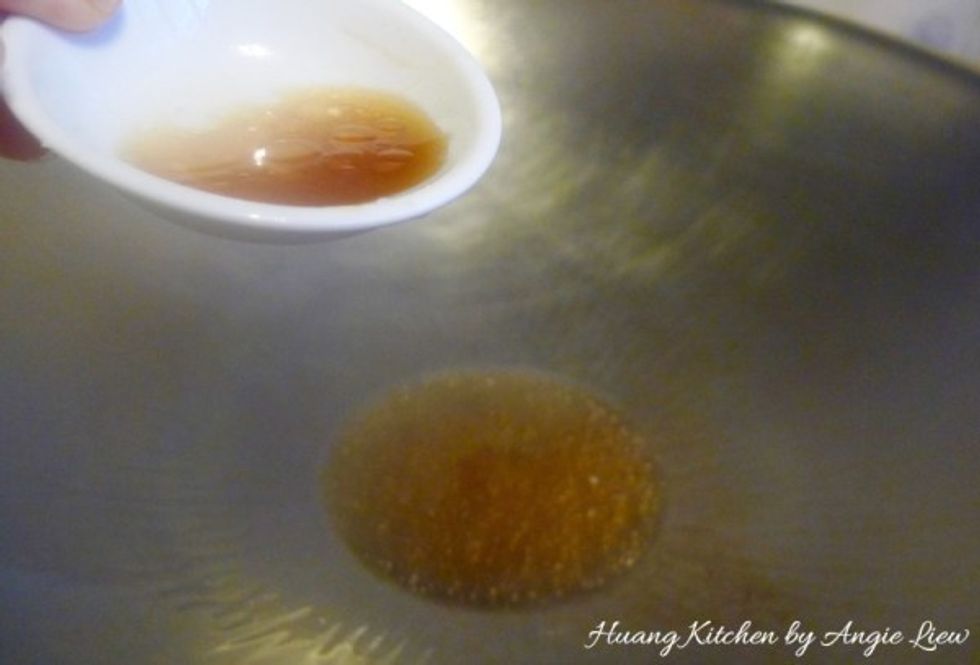 Heat up oil in a wok and drizzle in cooking wine.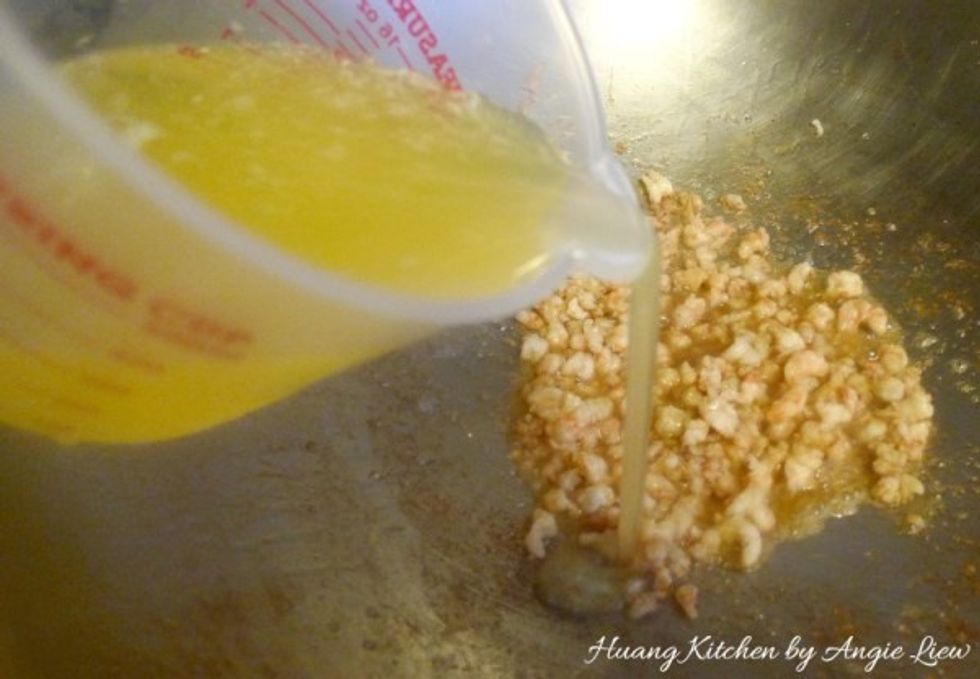 Add in the marinated prawns and stir fry for 1/2 minute over high heat. Then add in the beaten egg white mixture.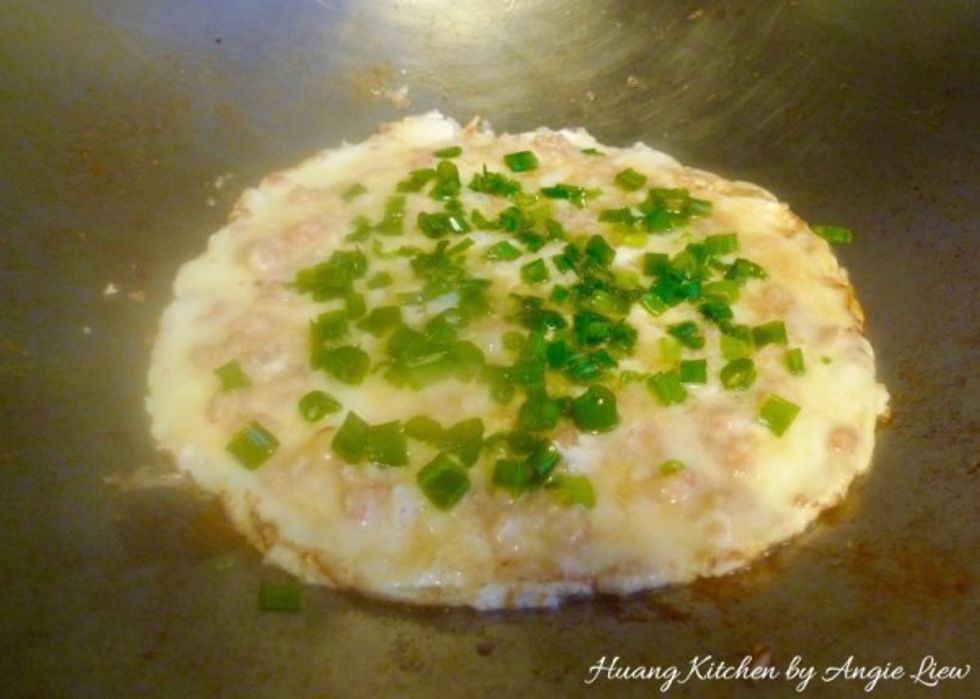 Sprinkle chopped spring onions on top of the omelette.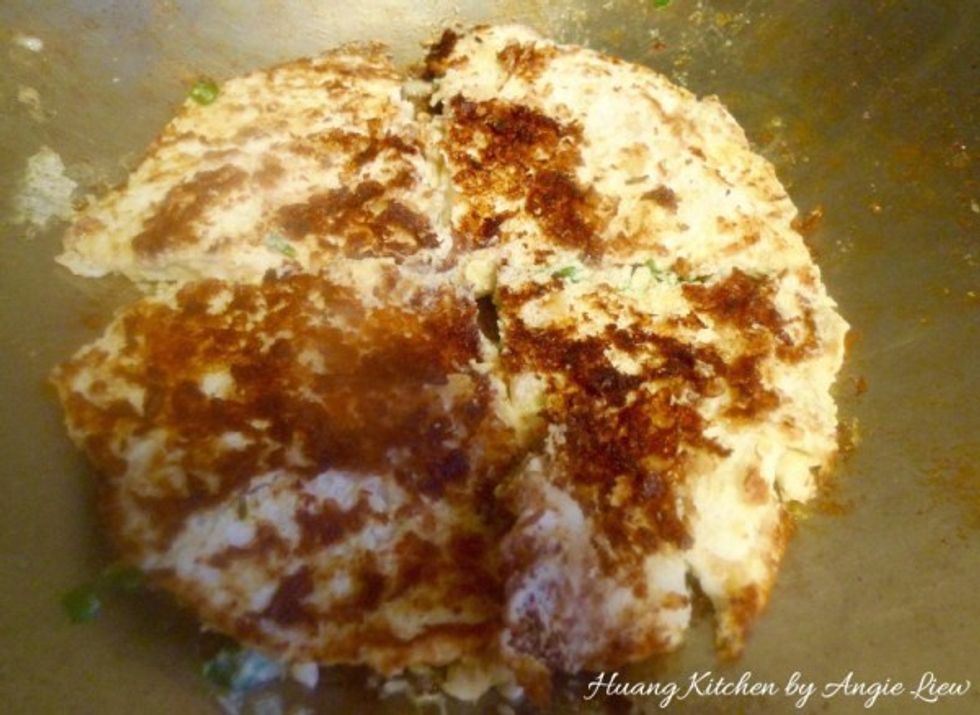 When about set, flip over and allow the other side to set. Then cut into quarters.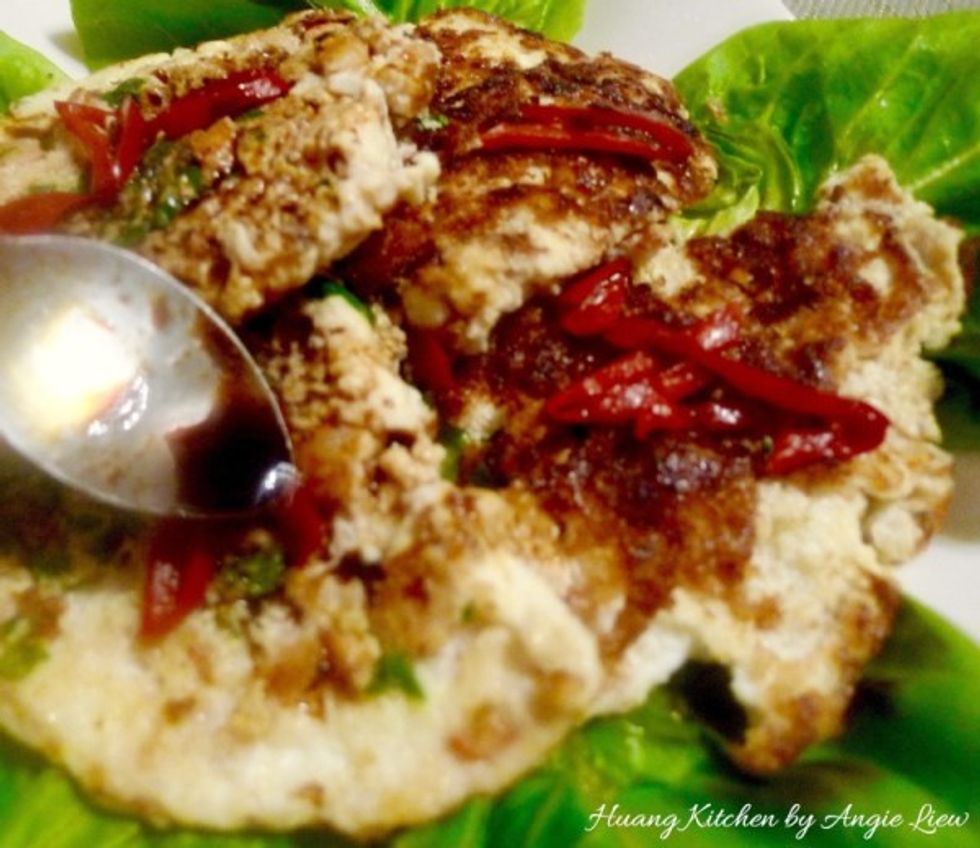 Dish up onto serving plate and pour the sauce over it. Garnish with cut red chilli and green lettuce before serving.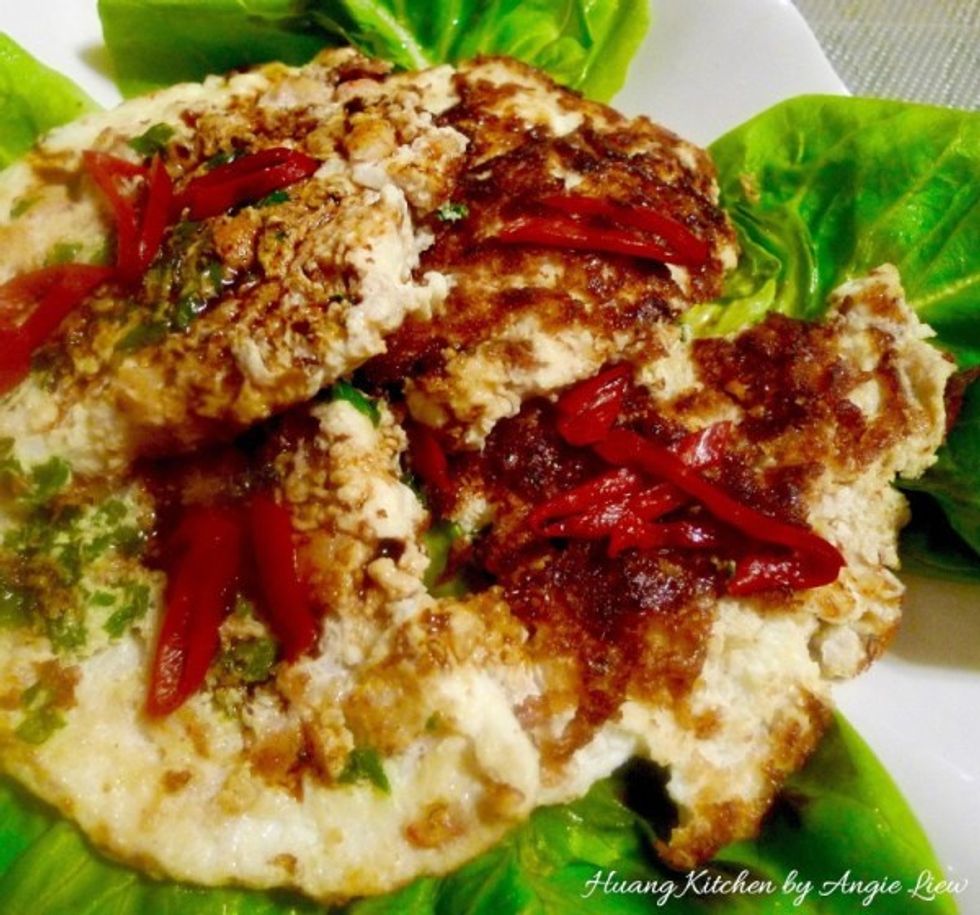 Serve the omelette with piping hot porridge or steamed rice. ENJOY! For more, like us on Facebook and get instant updates on our latest recipes at www.Facebook.com/huangskitchen
300.0ml fresh egg whites
100.0g fresh shrimp, shelled, diced
2.0Tbsp spring onions, chopped
1.0Tbsp chinese cooking wine
1.0tsp salt, marinate shrimp
1/2tsp white pepper, marinate shrimp
1.0tsp salt, seasoning for egg whites
1/2tsp chicken stock granules, seasoning for egg whites
1.0Tbsp sugar, sauce for omelette
1/4tsp salt, sauce for omelette
1.0Tbsp soy sauce, sauce for omelette
1.0tsp dark soy sauce, sauce for omelette
1.0tsp vegetable oil, sauce for omelette
Huang Kitchen
For more step-by-step recipes and cooking tips, visit my website at \nhttp://www.huangkitchen.com