How to cook artisan grilled cheese with spec & arugula
These artisan grilled cheese sandwiches are simple enough to make for a crowd and gourmet enough to wow your guests. Assemble them ahead, then griddle them when you're ready to serve them hot & melty.
252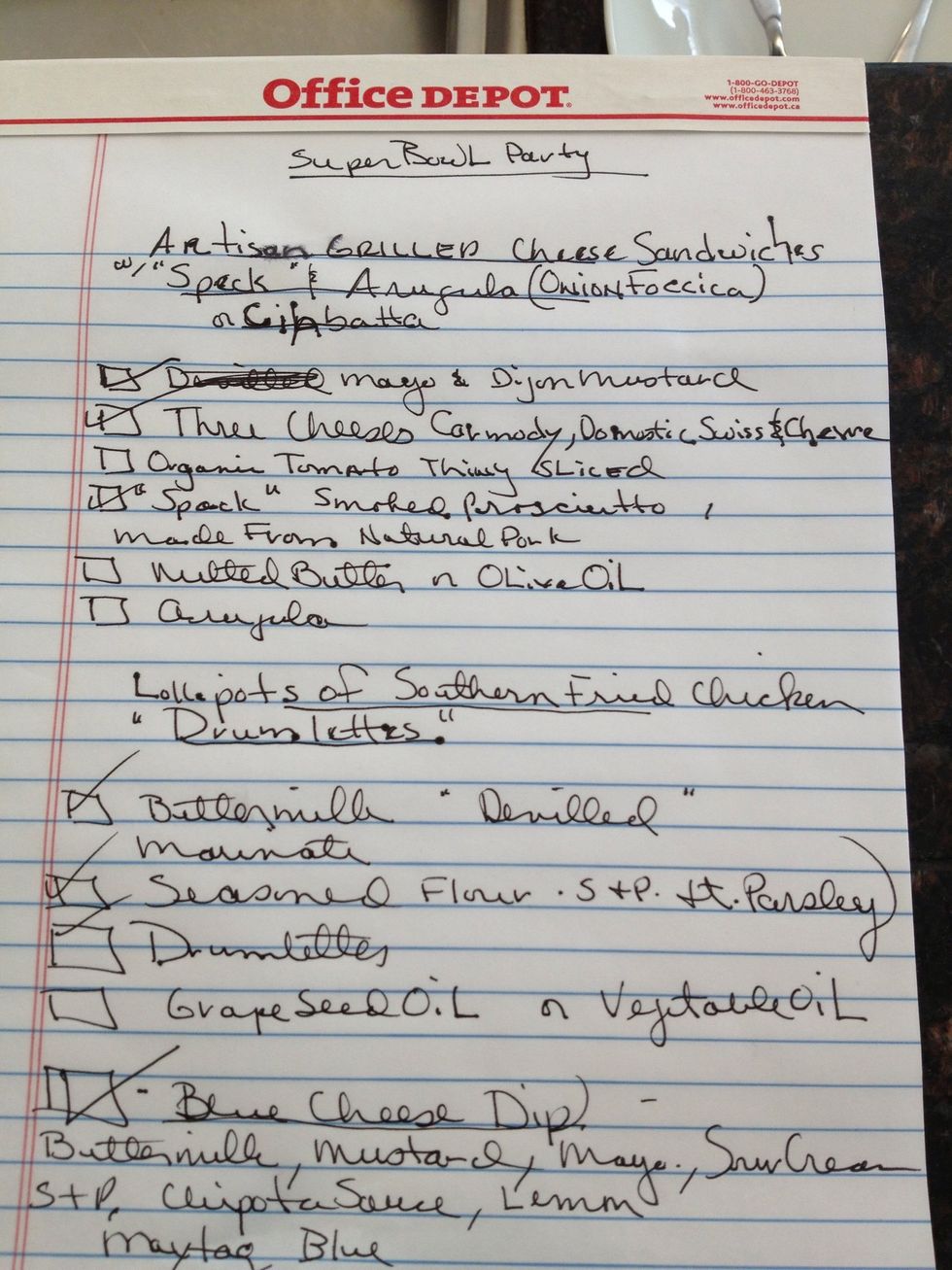 This recipe is part of my Super Bowl menu. The beauty of this dish is that the sandwiches can be pre-assembled. Grill them in batches so your guests won't get hungry and you won't miss the action.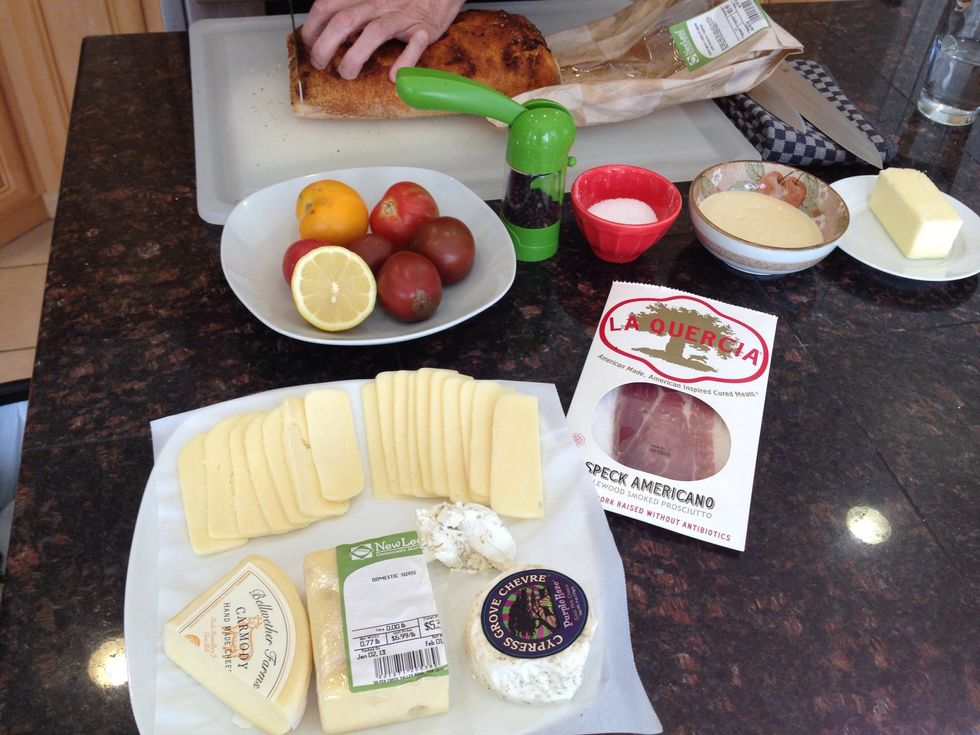 Lay out and prepare your ingredients.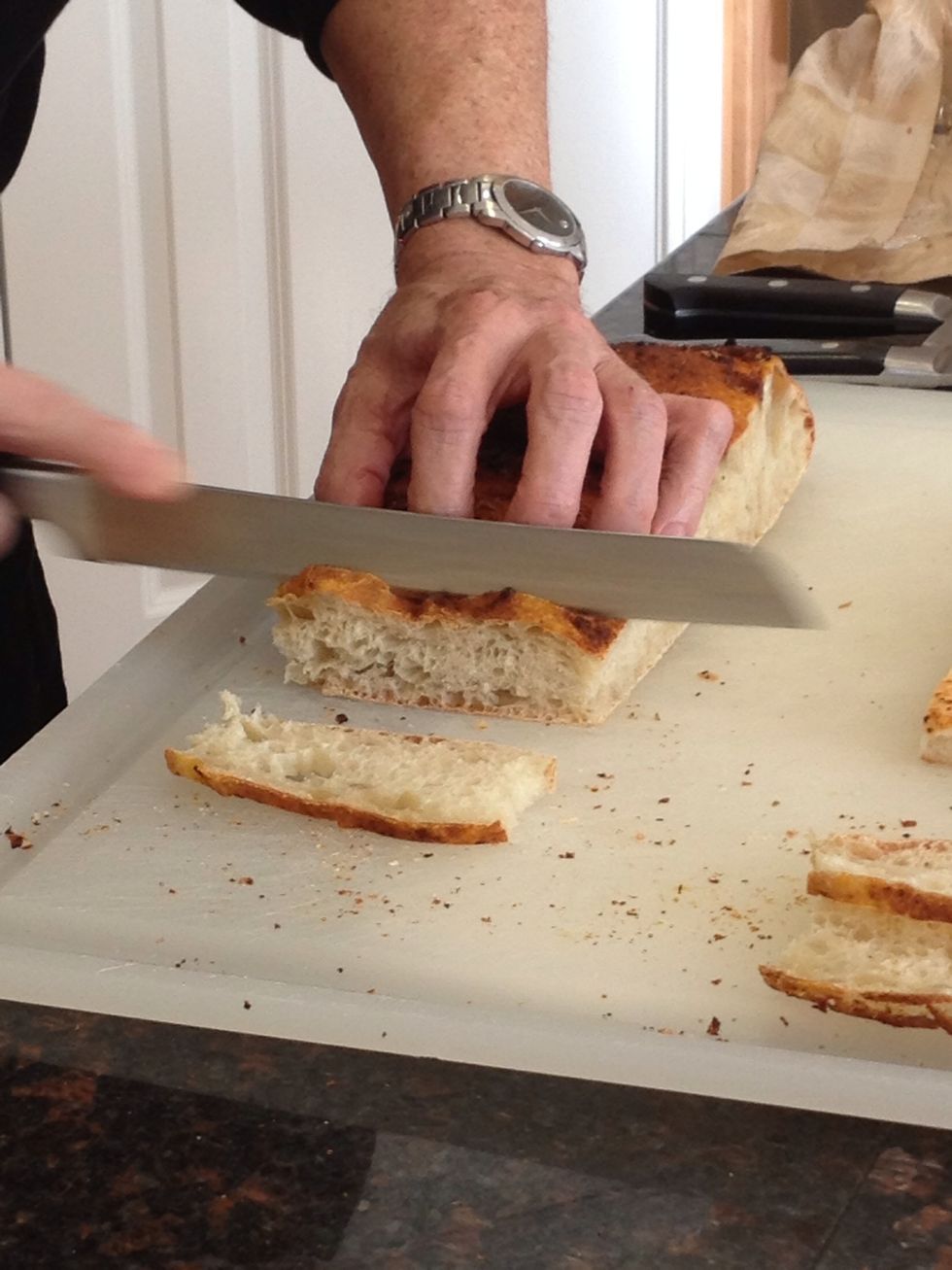 Trim the crusts off and slice the artisan bread. Slices should be thin, about 1/3 inch thick. You'll need 16 slices for 8 sandwiches.
Thinly slice your tomatoes.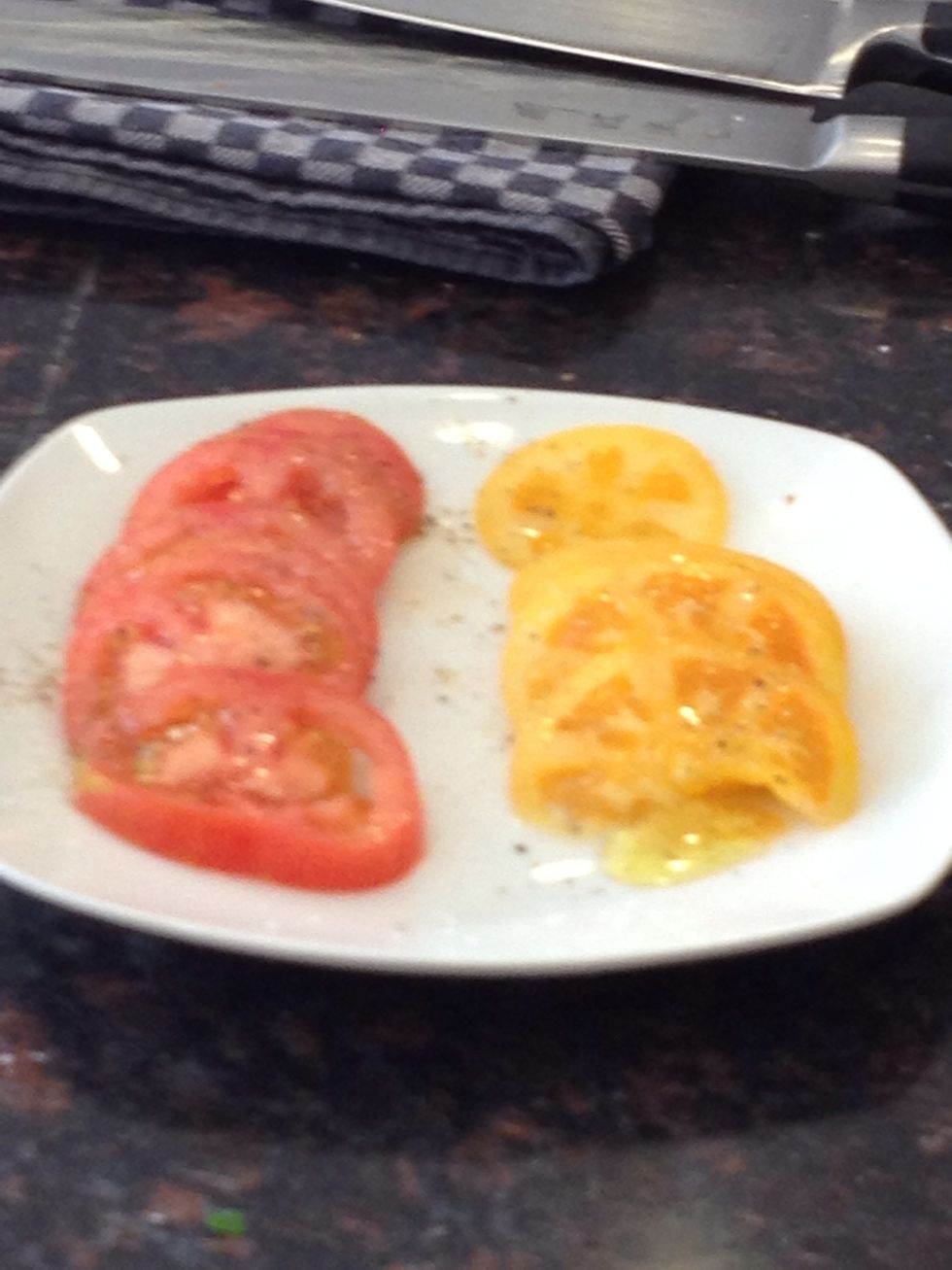 You'll need enough tomato slices for each sandwich to have two. Season the tomatoes with olive oil, white balsamic vinegar, salt and pepper to bring out their flavor.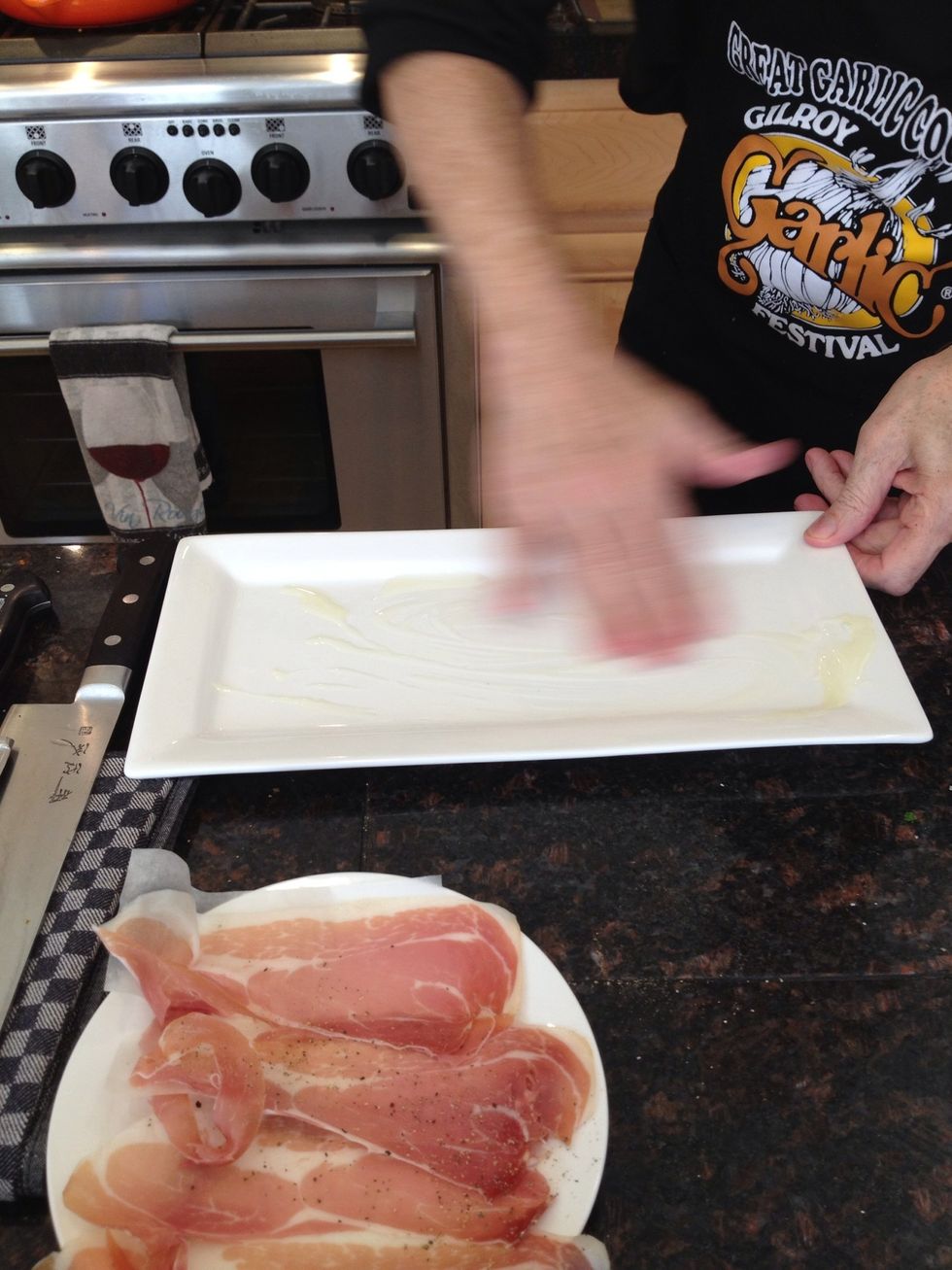 Rub a little olive oil across the plate you plan to assemble the sandwiches on. Then arrange the bread slices butter-side down.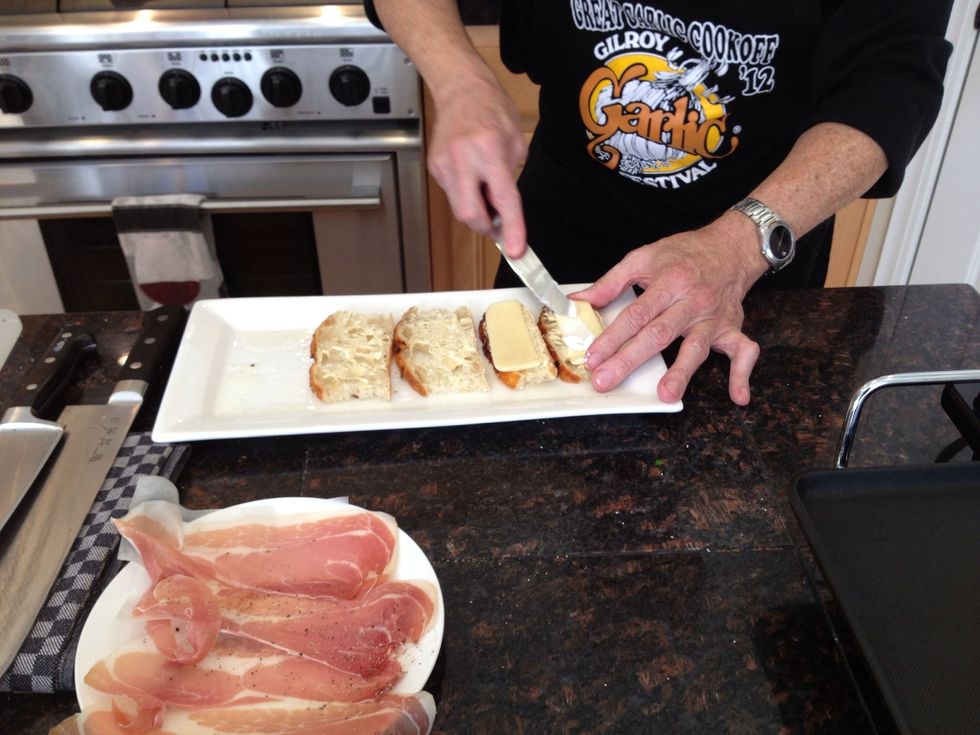 Add the cheese and be creative! You can use any cheese you like. I chose three: 1 slice of cow's milk Carmody, 1 slice of Swiss and some spreadable of chèvre for a bit of punch.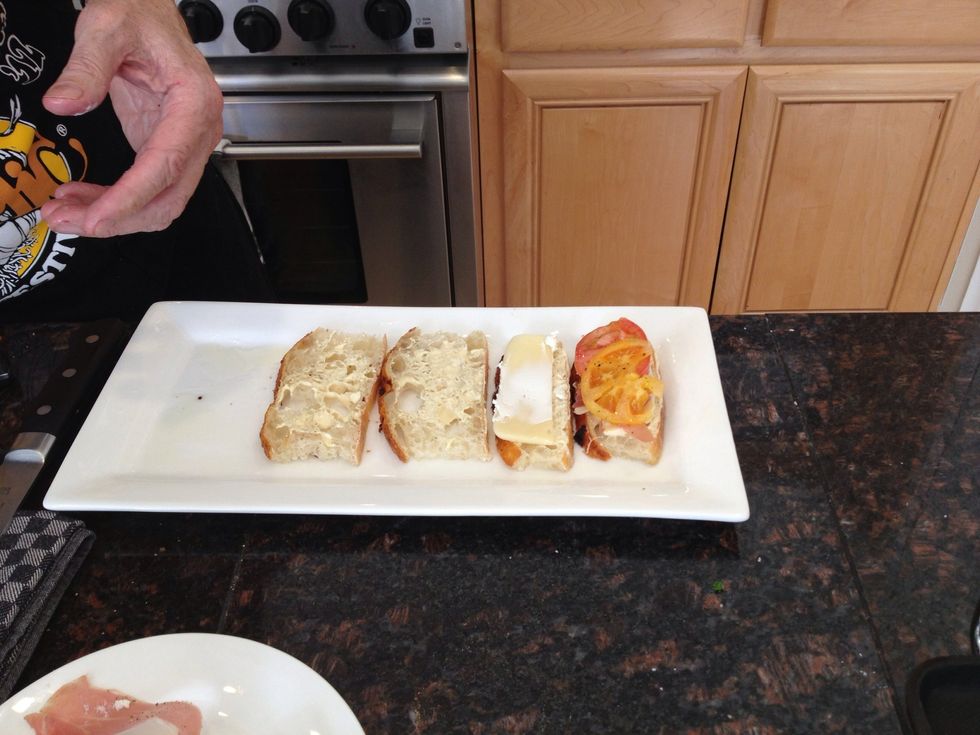 Add 2 slices of tomato on top of the cheese.
Layer the arugula on top of the tomatoes. I found delicious, fresh arugula at my farmers market.
Next, add the spec and season with pepper. If you're entertaining a crowd, you might want to keep some vegetarian instead.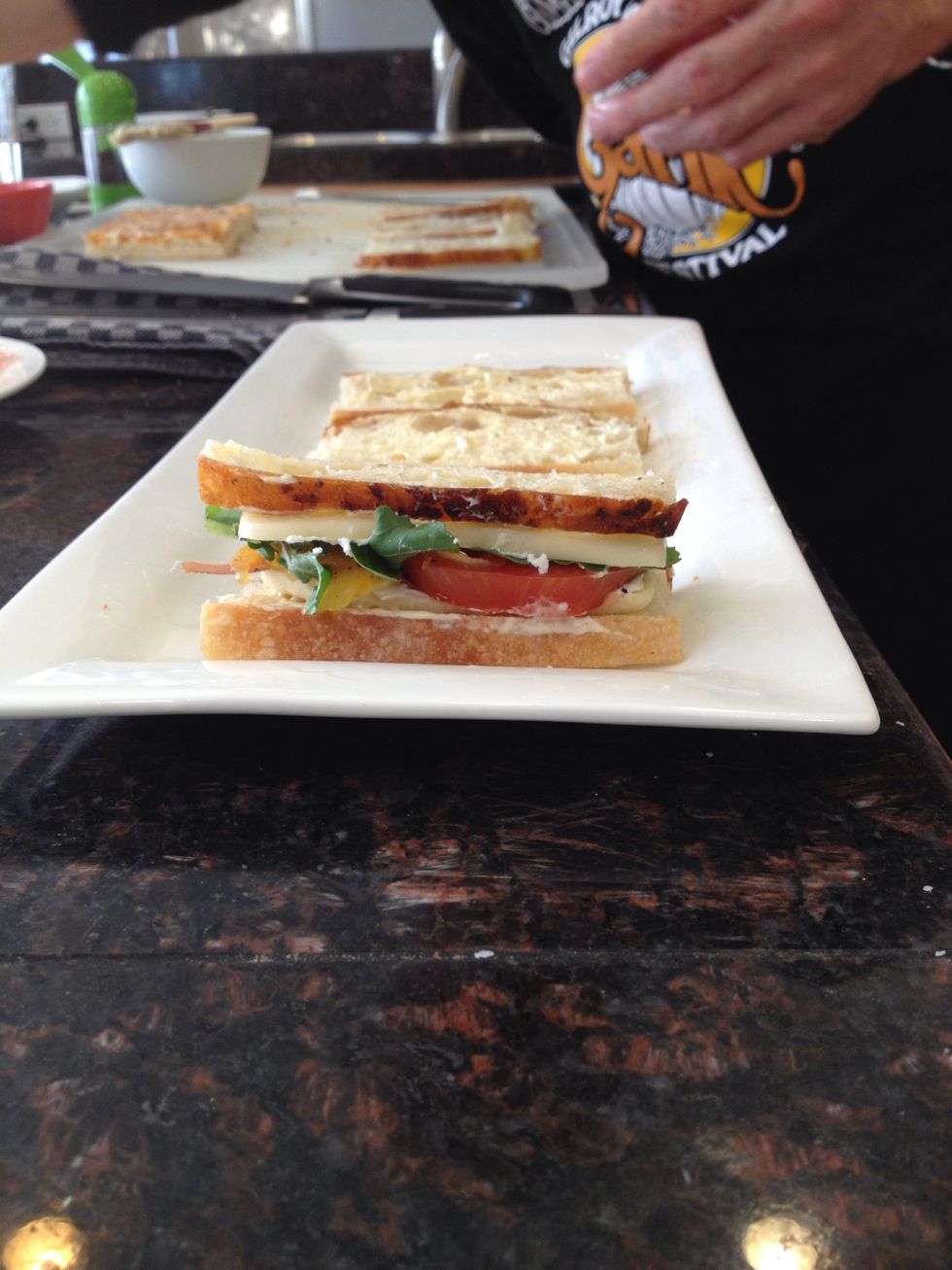 Put both halves of the sandwich together. It may appear thick, but will thin once cooked.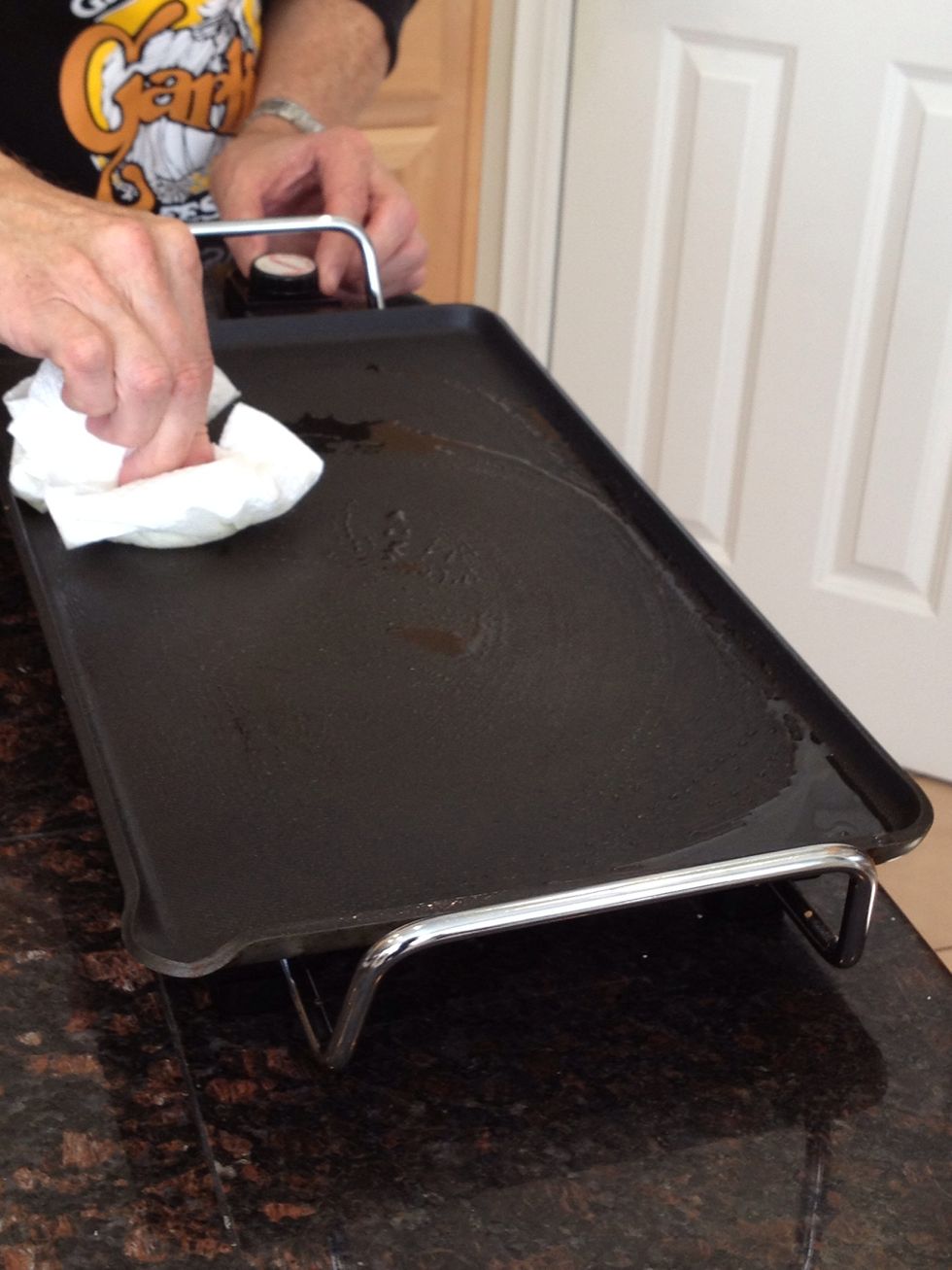 Plug in or heat your griddle. Wipe it down with a little olive oil and set it at 325 to 350 degrees.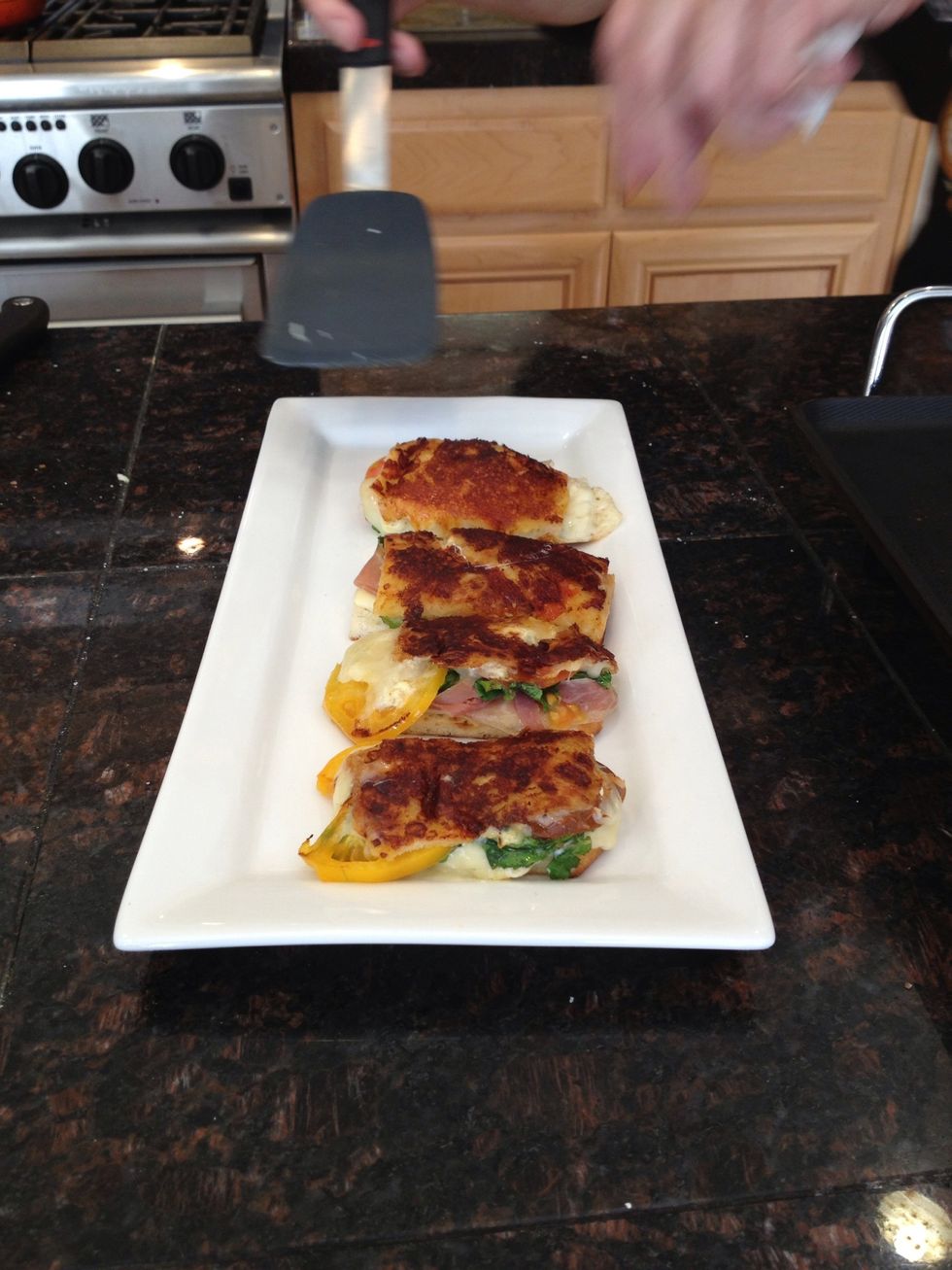 Once the cheese has melted, move the sandwiches to a serving plate. Sandwiches can also be reheated later in a 325 degree oven.
Get them ready for your guests. To serve more people, you can cut each into 2-3 bite sized pieces.
Electric griddle
1.0 Loaf rustic bread
3.0 Cheeses (pick favorites)
1.0 Organic tomato
1.0bnch Arugula
8.0oz Spec Americano (applewood smoked prosciutto)
Extra virgin olive oil
Sandwich spread (mayo, Dijon, lemon)
Salt and pepper
Melted butter for brushing
White balsamic vinegar
Bradley Ogden
James Beard Award-winning chef and restaurant vet. Love fresh, organic food & sharing recipes from my kitchen & upcoming restaurants. Tweet me at @chefbradleyo.