Arroz abanda is a typical Spanish dish I decided to give a Mexican touch in honor of the woman I love.
17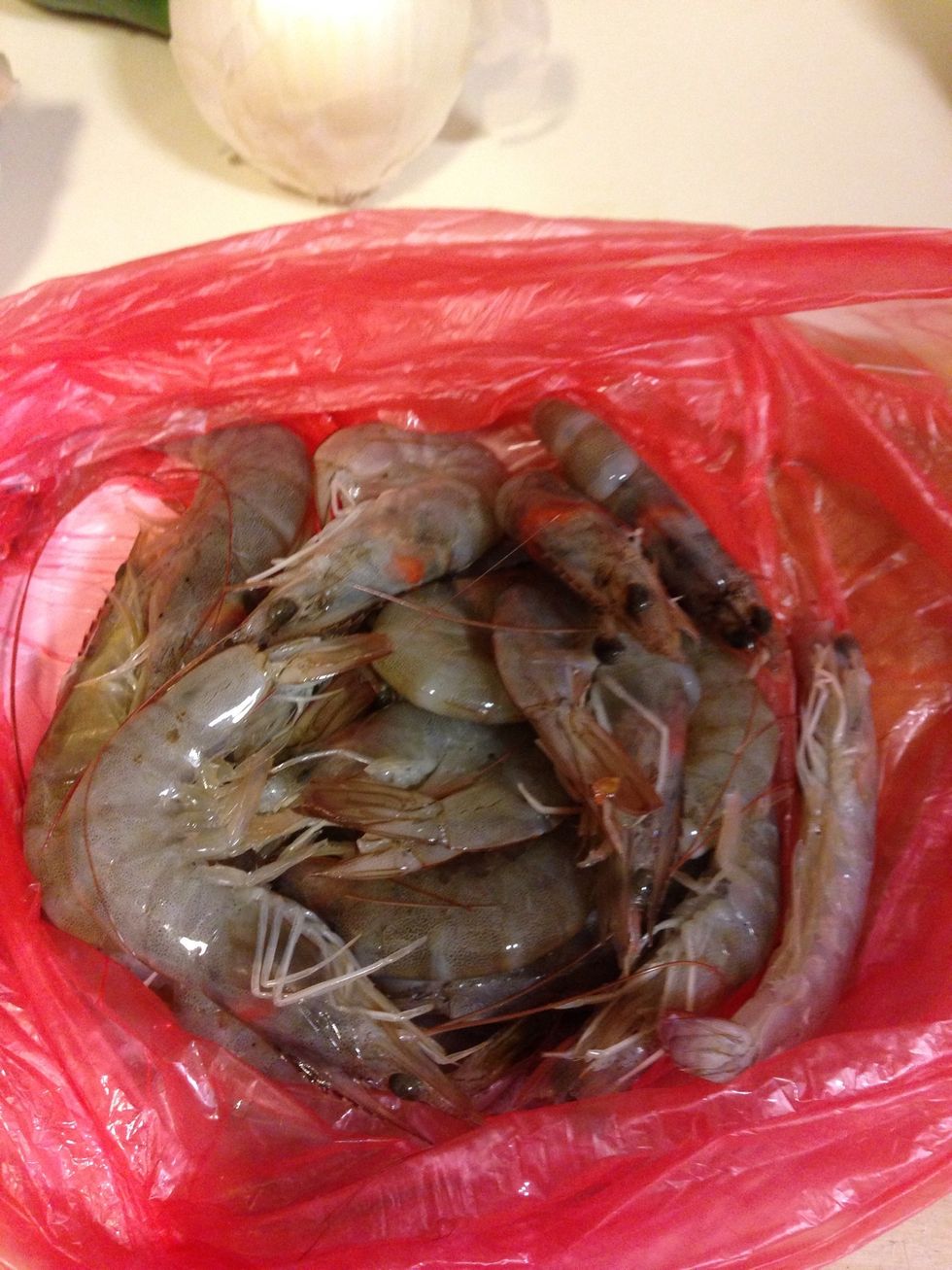 Boil prawns in water with salt. It is important using whole prawns with heads, they will provide much more flavor.
Chop onions, tomatoes, green pepper and red pepper and place it in the paella pan.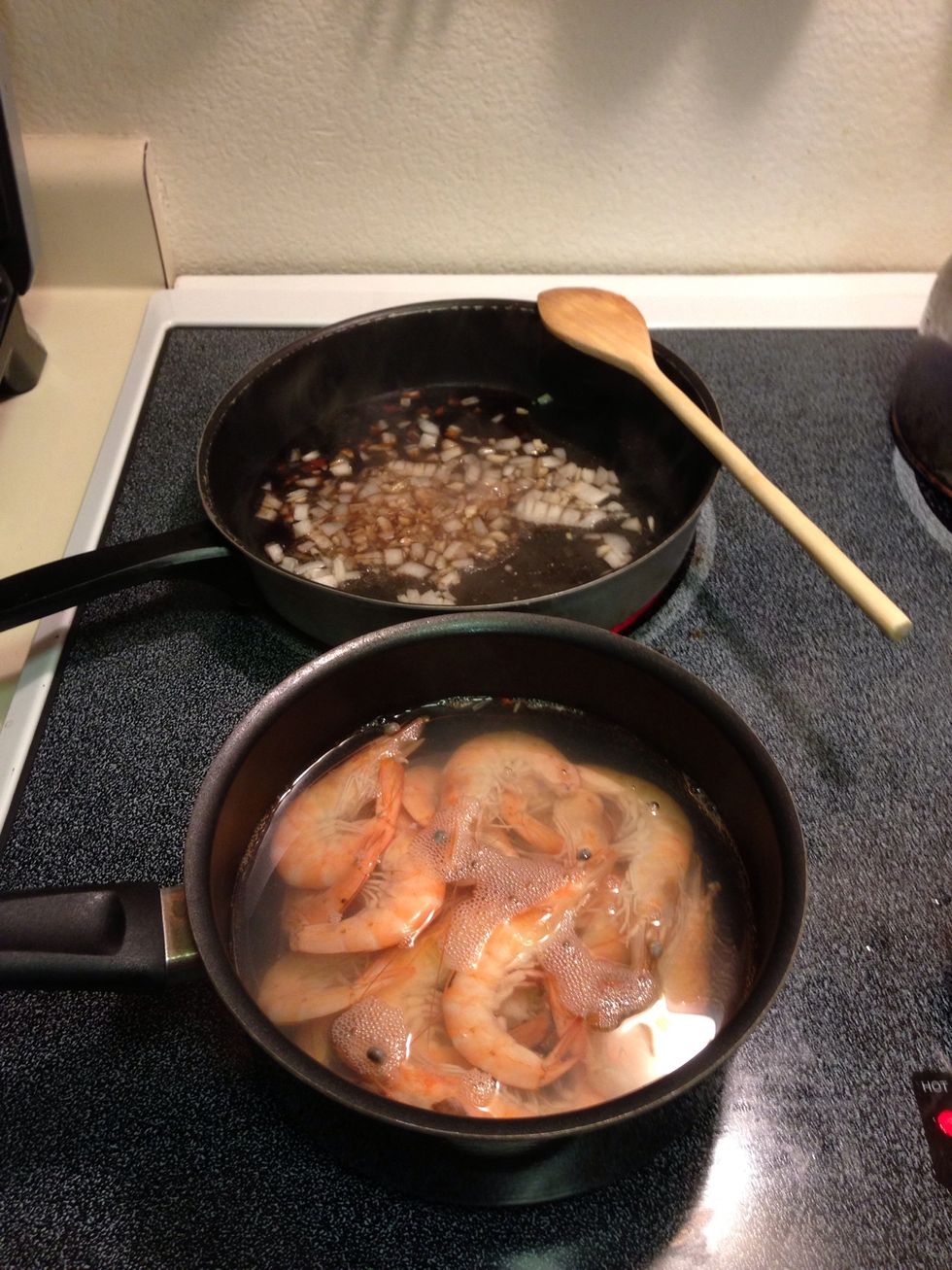 Cut a little bit of garlic and onions, fried it a little but with olive oil and Jerez wine. Meantime prawns should be boiled.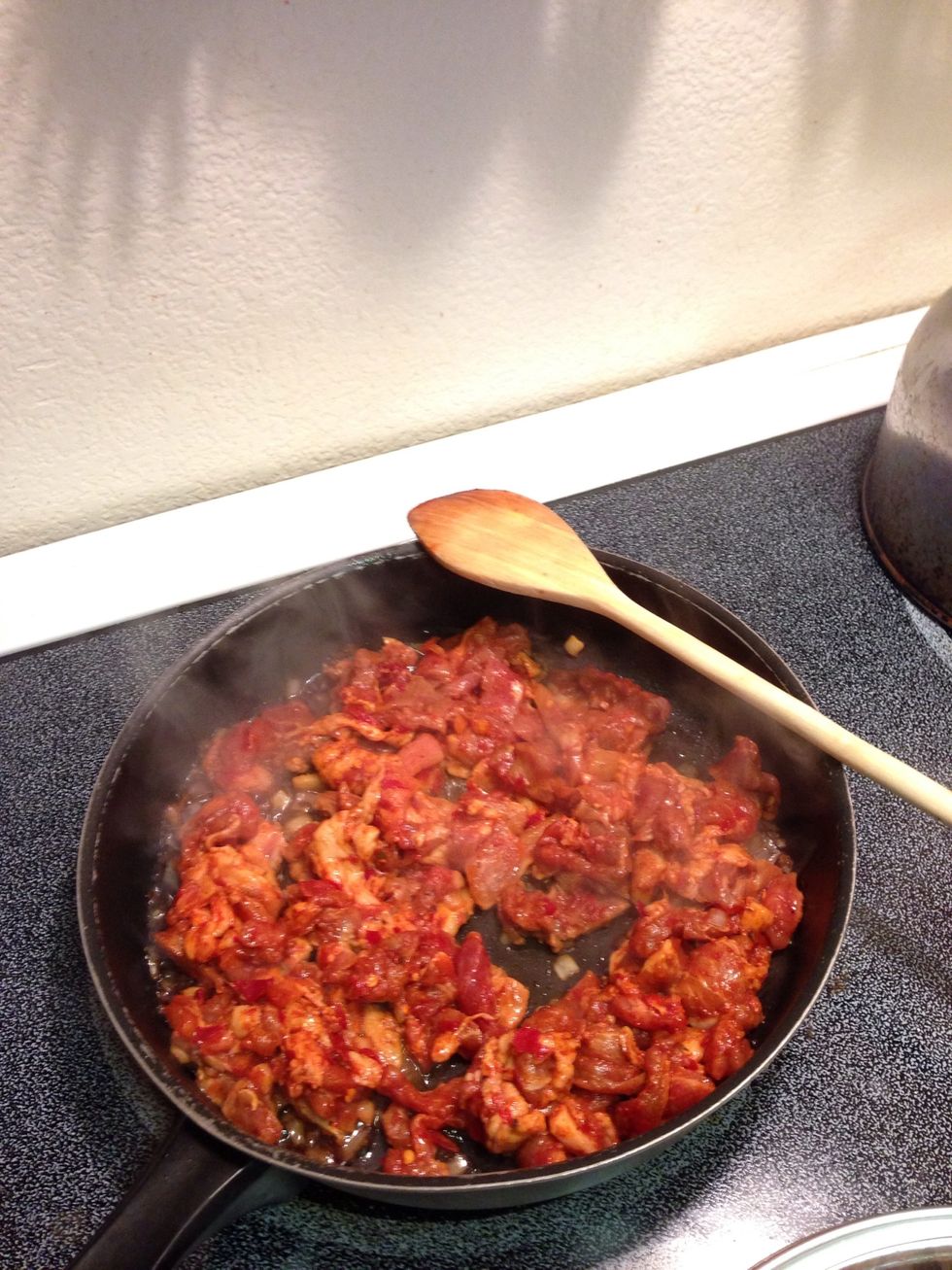 When onions are starting to be caramelized, add the Carne al Pastor.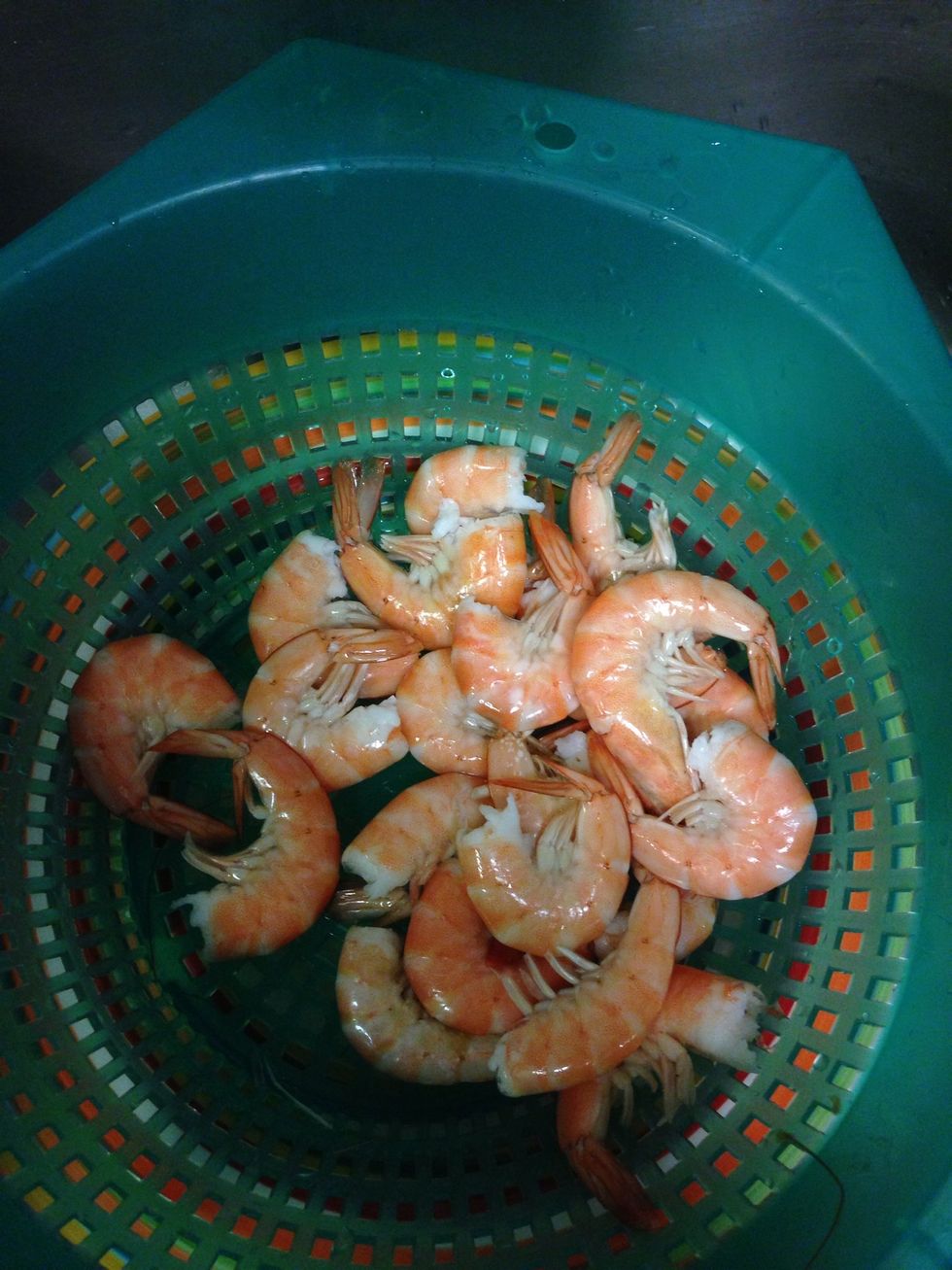 Filter boiled water, keep prawns and now remove their heads. Keep the water to be used for cooking rice.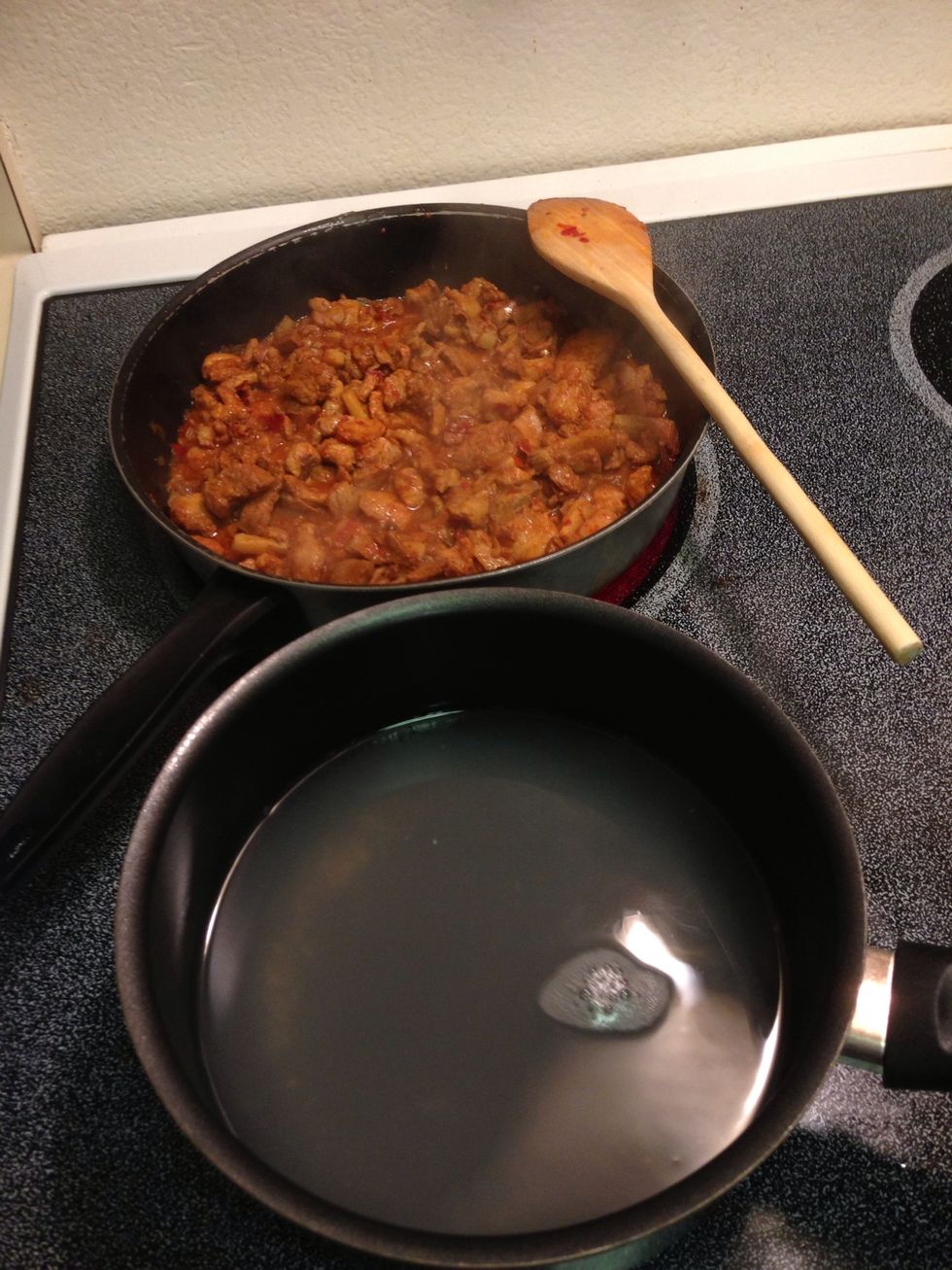 Now you have the water, the meat and the prawns to be added to the rice.
Start frying all veggies in the paella pan.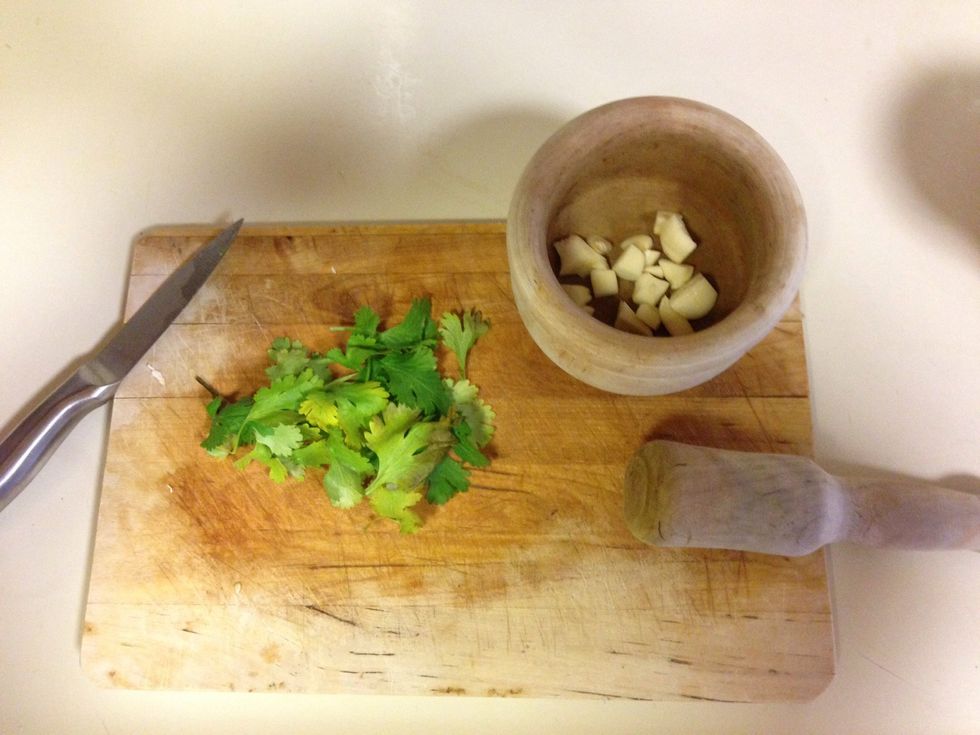 Chop garlic and parsley and place it in the mortar.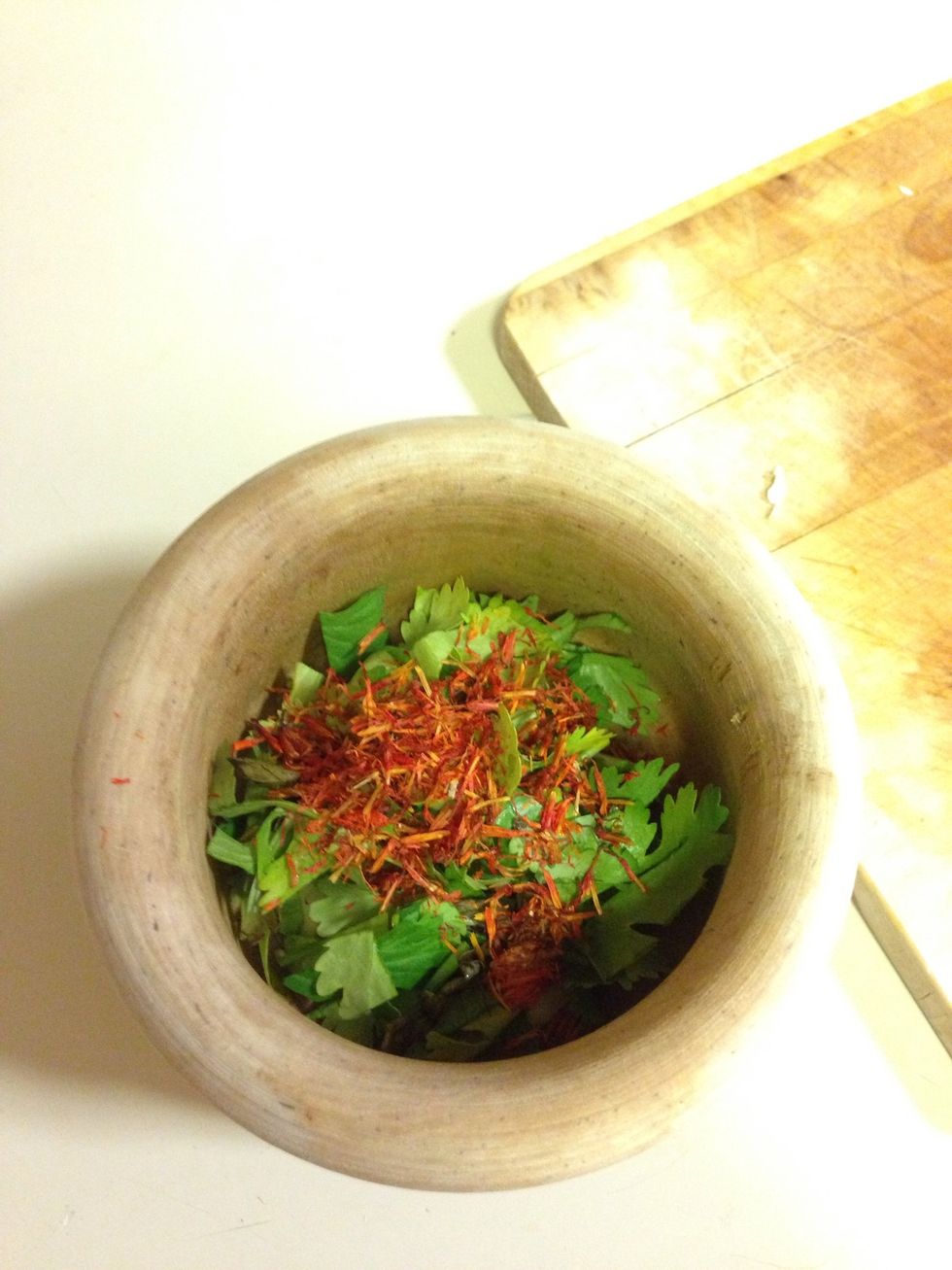 Add saffron threads.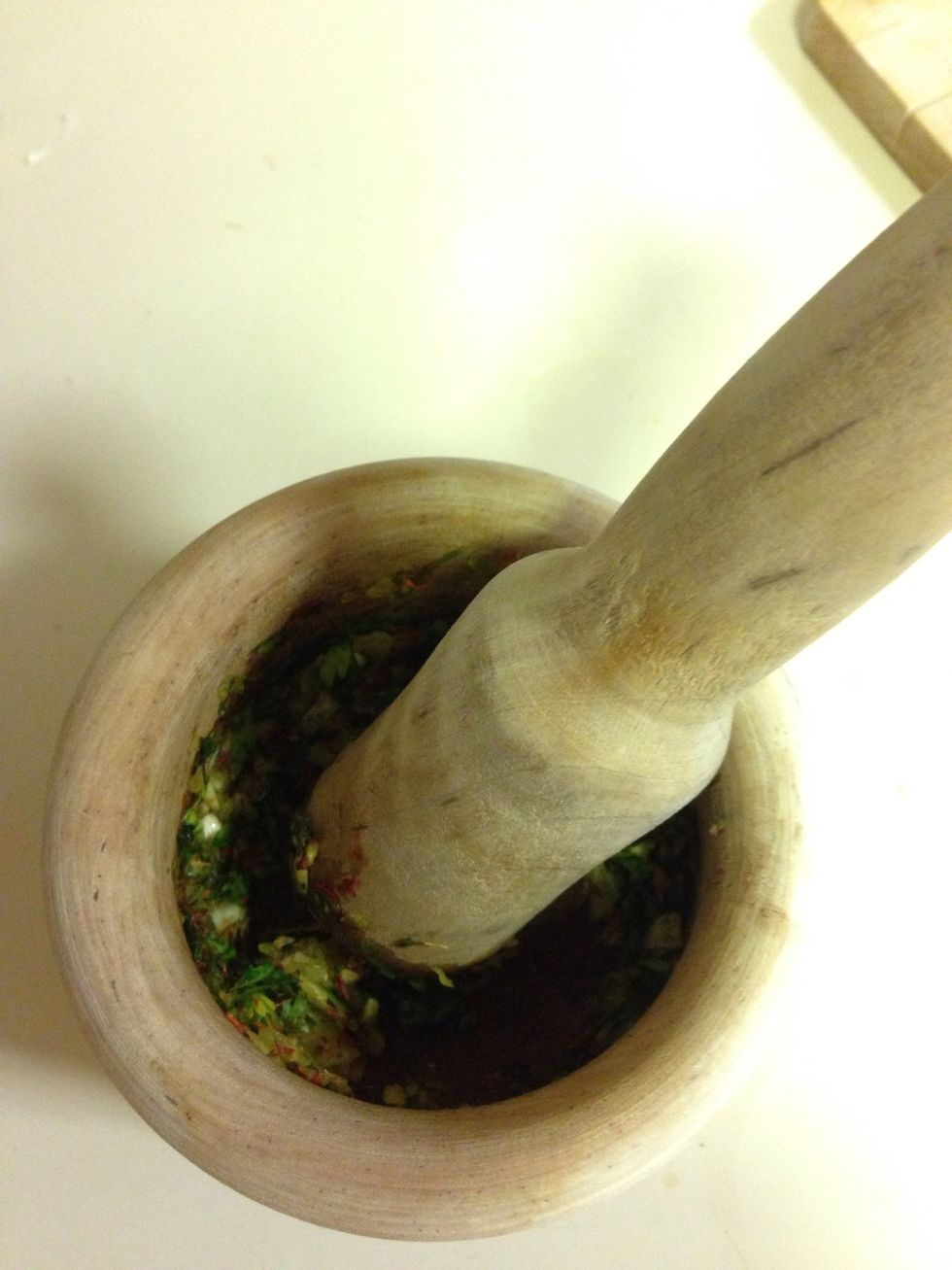 Use the pestle to smash all together in a paste.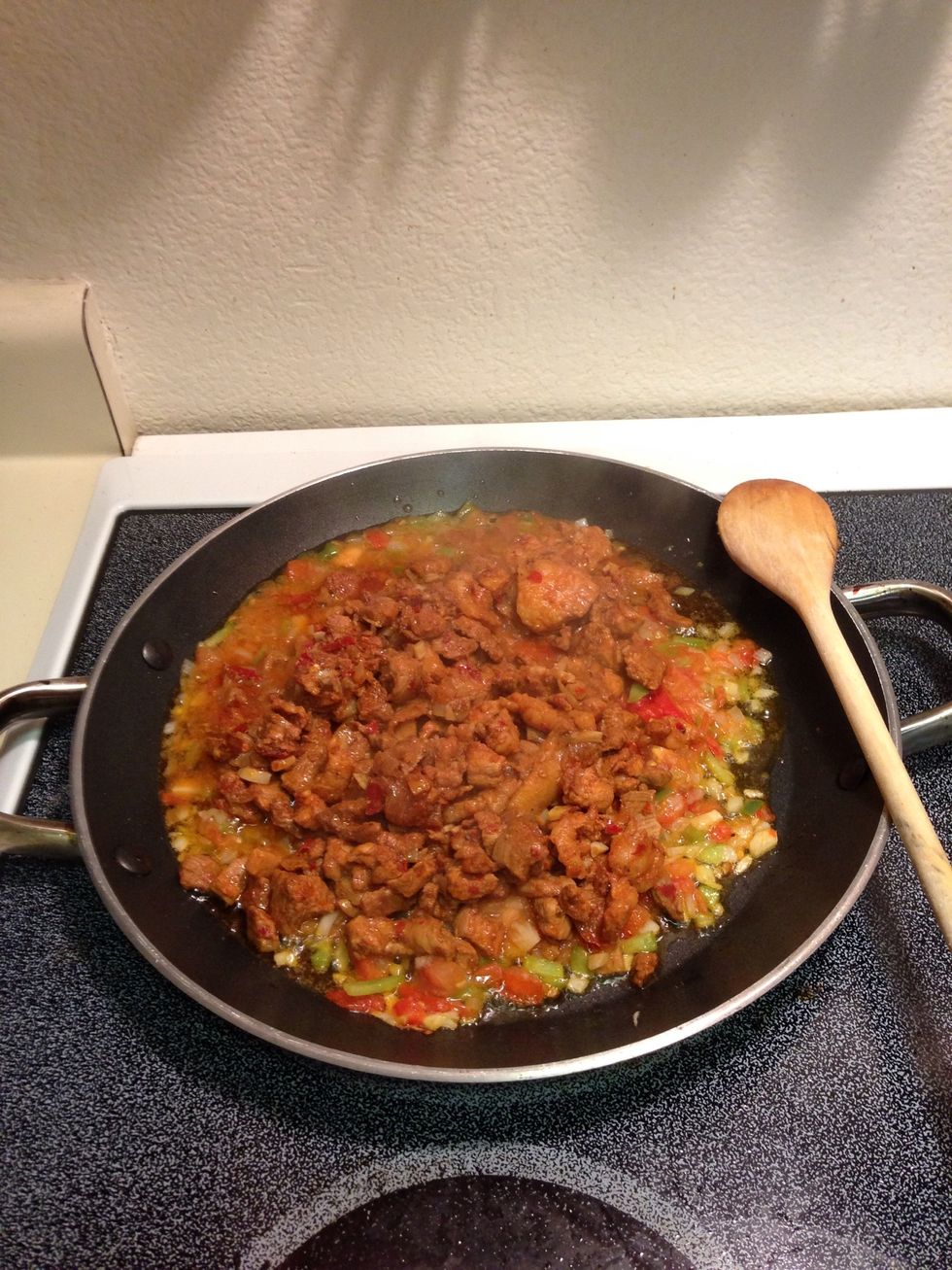 Now that all veggies start frying, add the meat.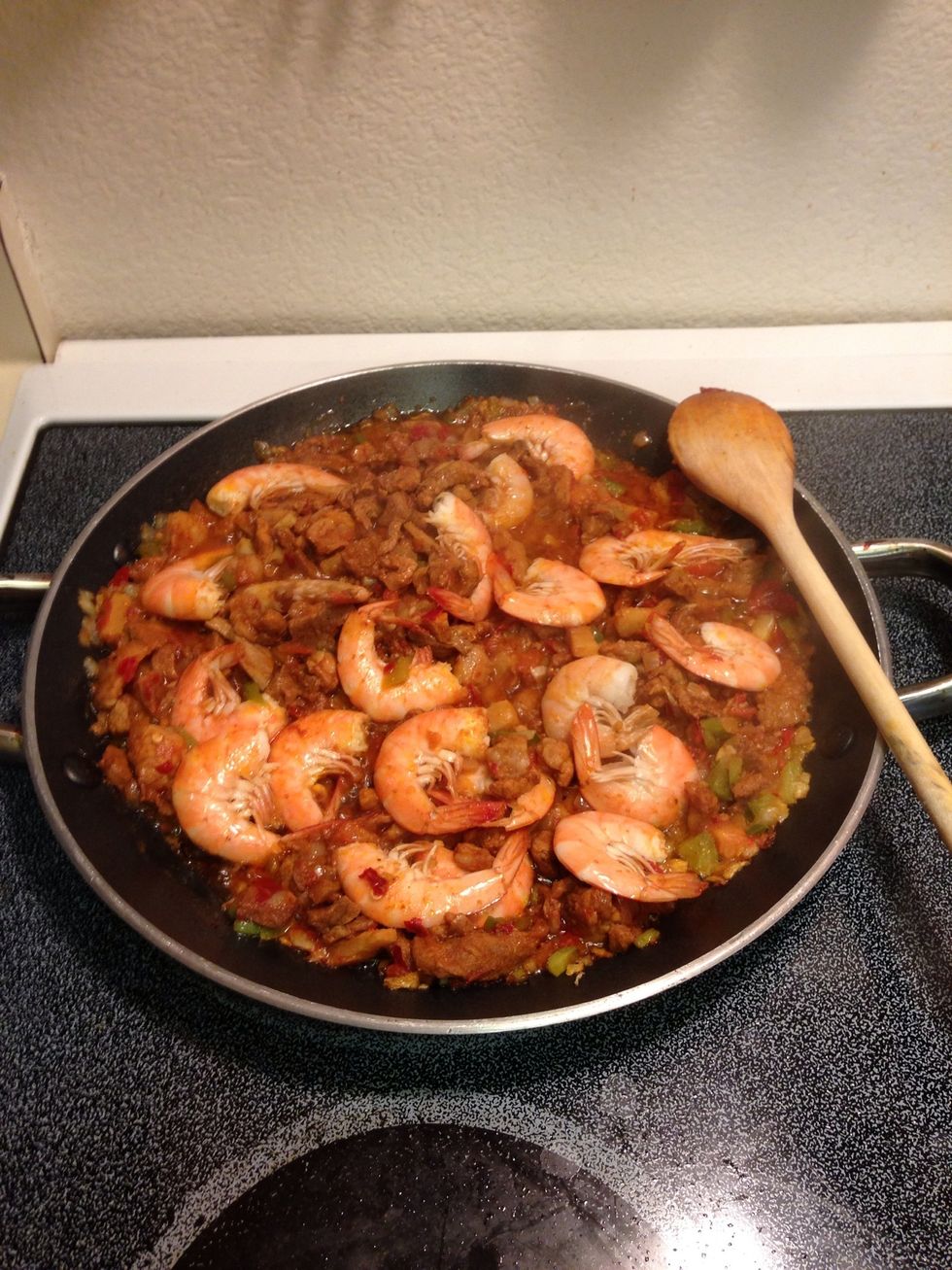 Add prawns.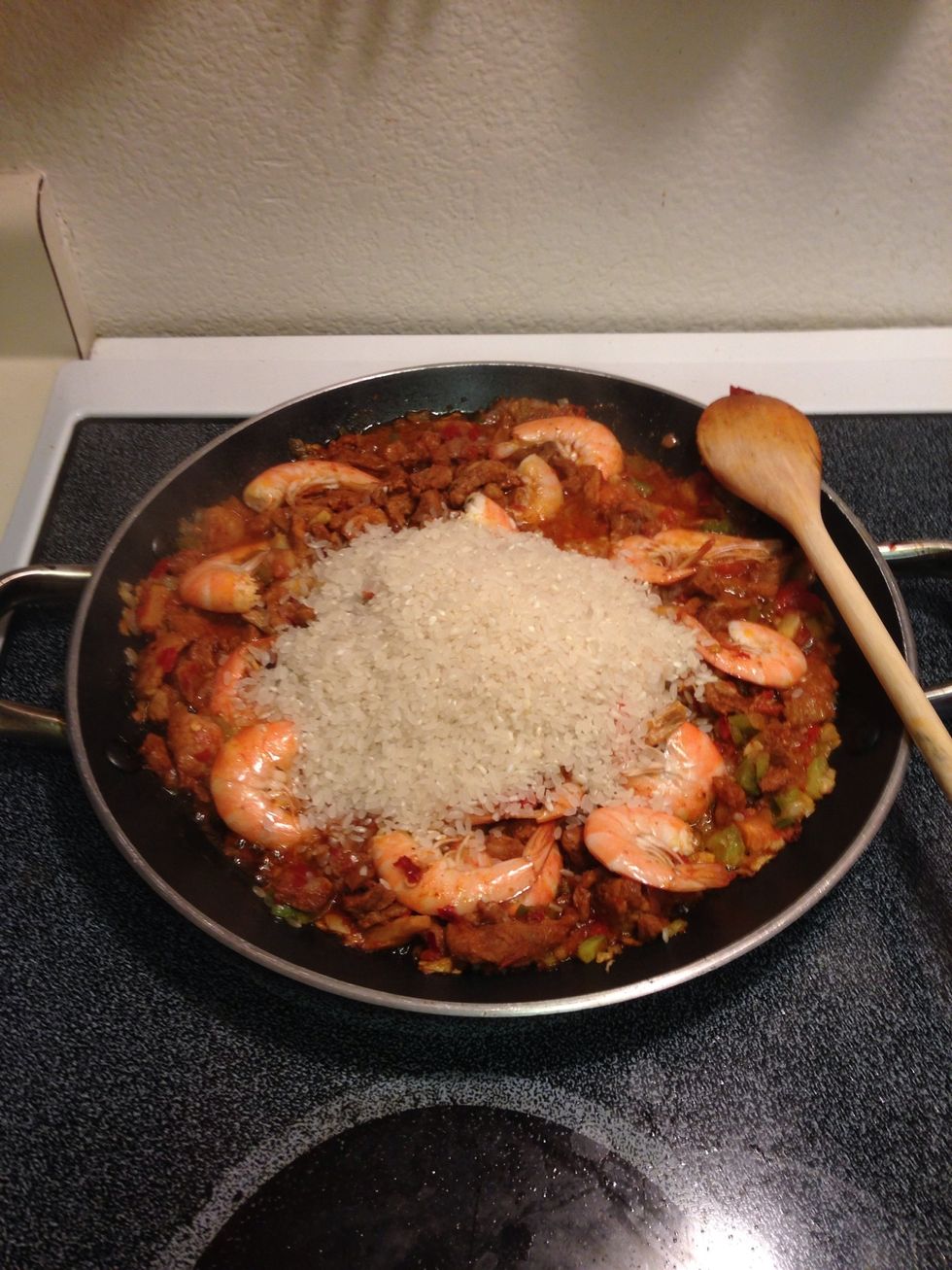 Add rice.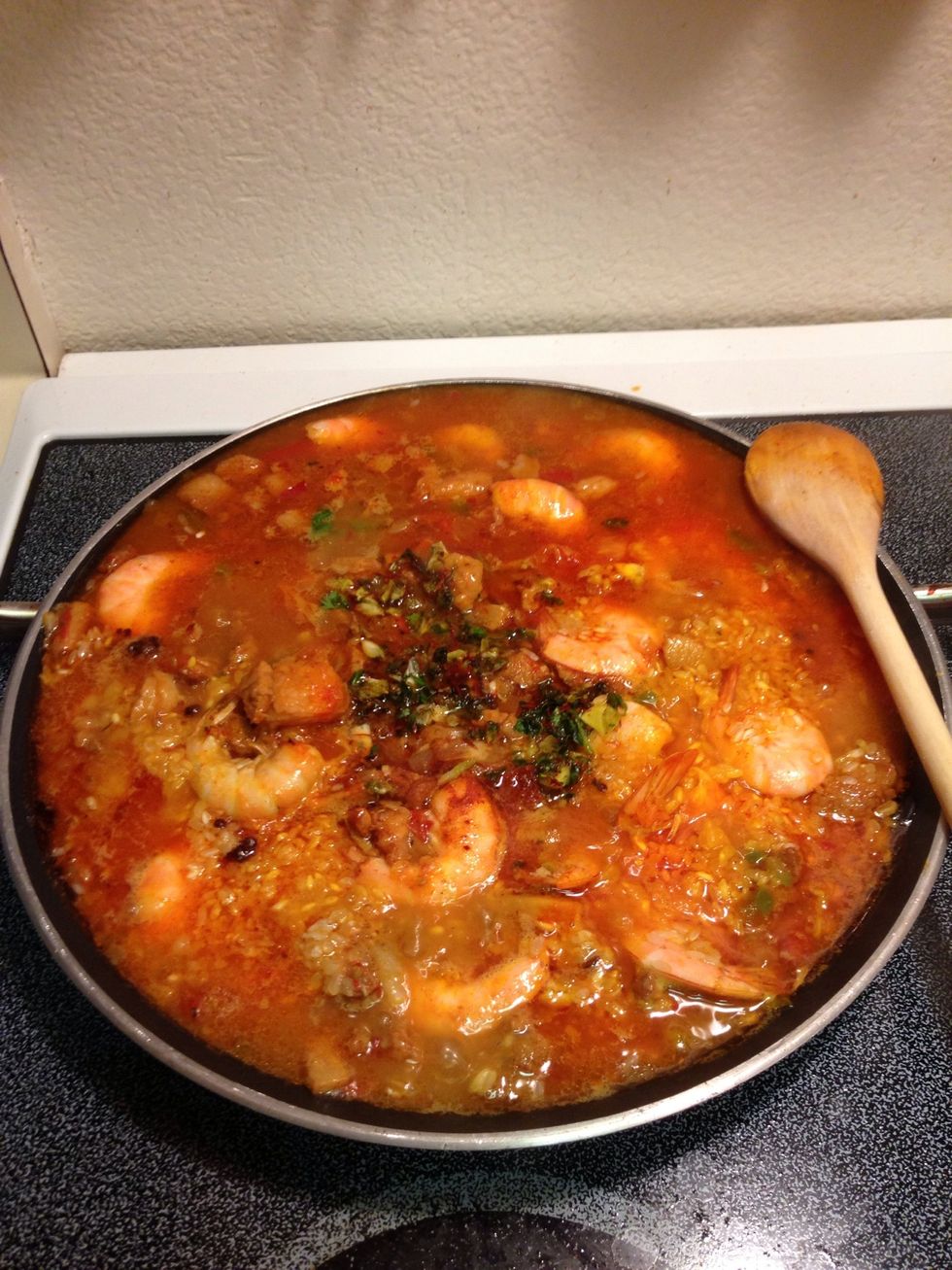 Add waiter (used for boiling prawns). Add garlic and saffron paste, shrimp bouillon, paprika and salt.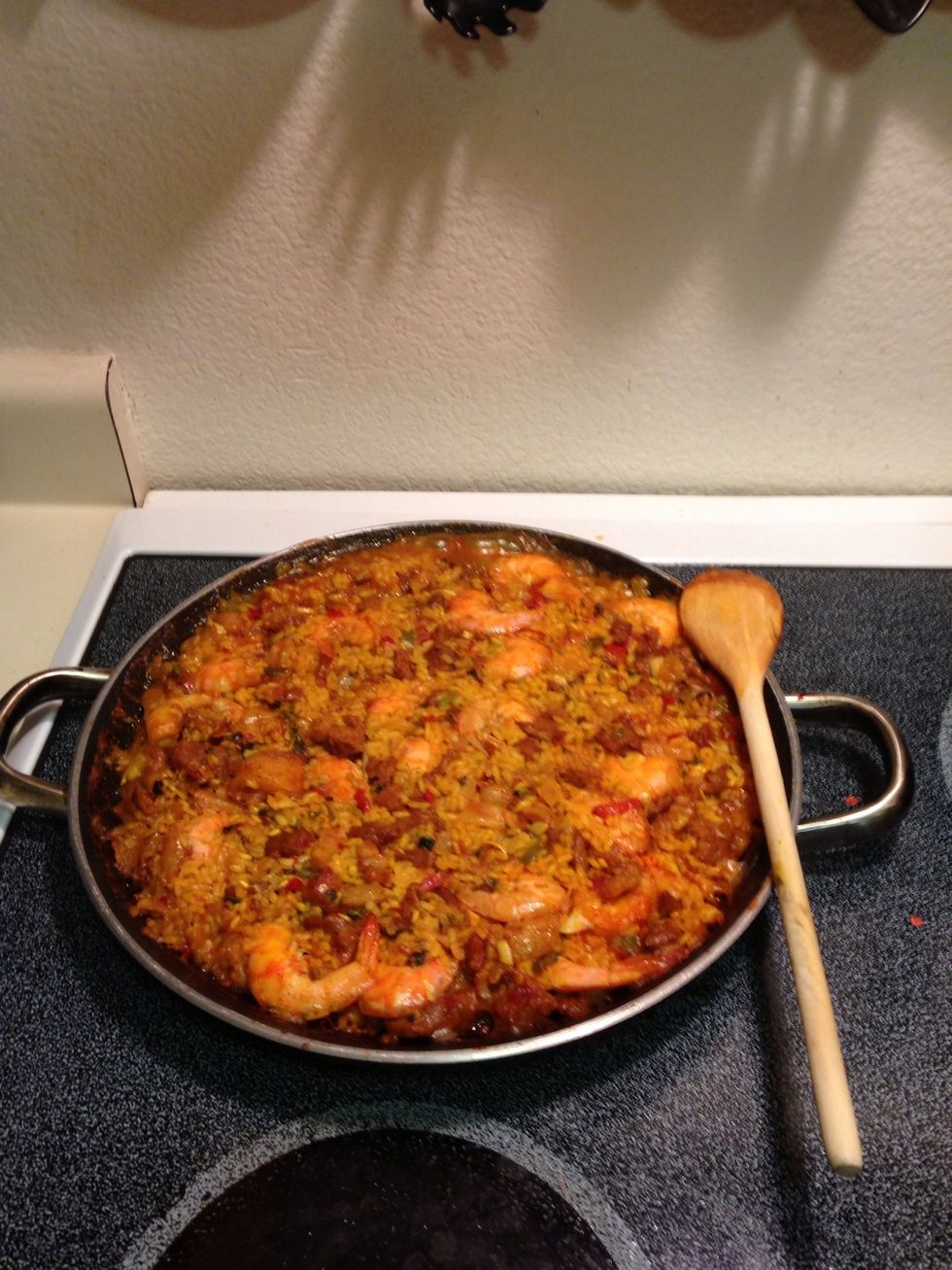 Cook rice. Don't let the rice to be overcooked. Wait until rice gets dry.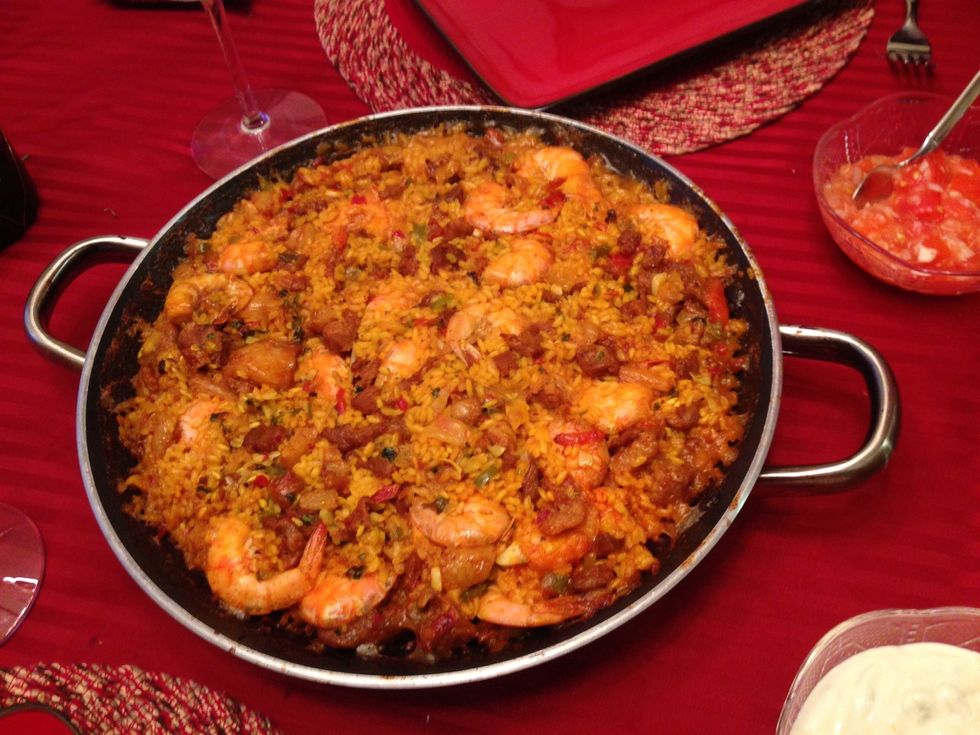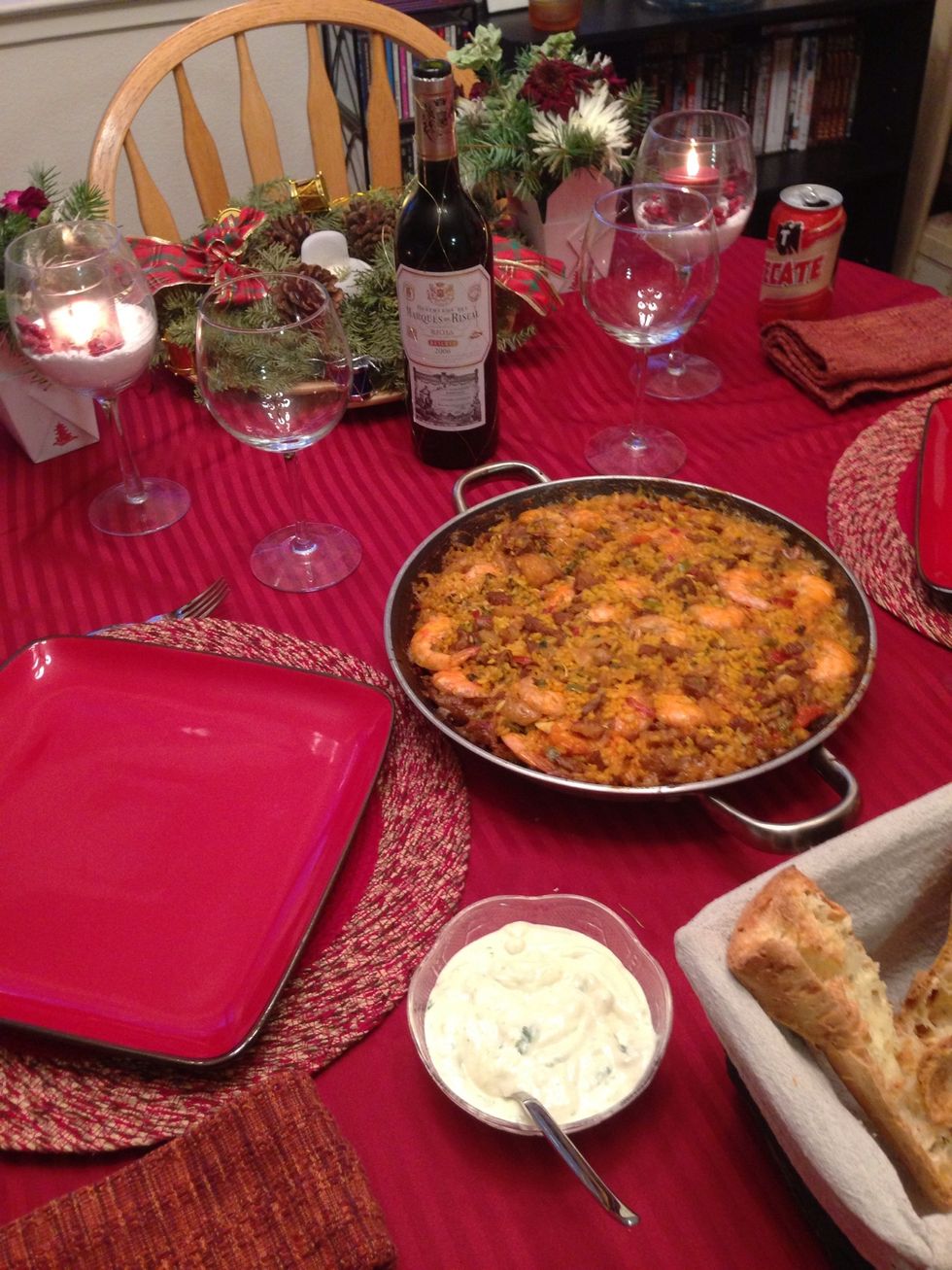 Now, just place at the table. You can enjoy together with some Ali-Oli, Chopped Tomatoes and bread.
1/2c Rice
1/2 Garlic
1/4 Onion
Parsley
1/3 Green Pepper
1.0 Tomato
Olive oil
Salt
Saffron
1/2lb Prawns
1.0lb Carne al pastor
Sweet paprika
1/3 Shrimp bouillon
1/3 Red pepper