Dry roast Coriander and fennel seeds for about 2 minutes till fragrant. Remove and crush finely in a mortar and pestle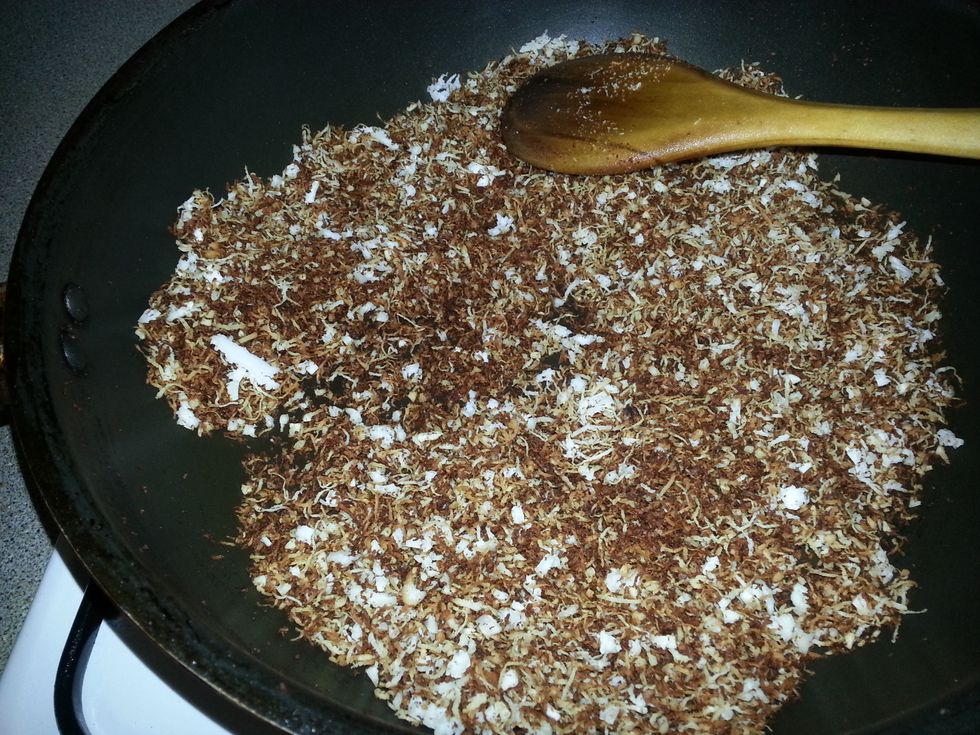 Dry roast grated fresh coconut till fragrant while stirring constantly. You can use medium to high flame for this but you need to constantly keep an eye to avoid burning.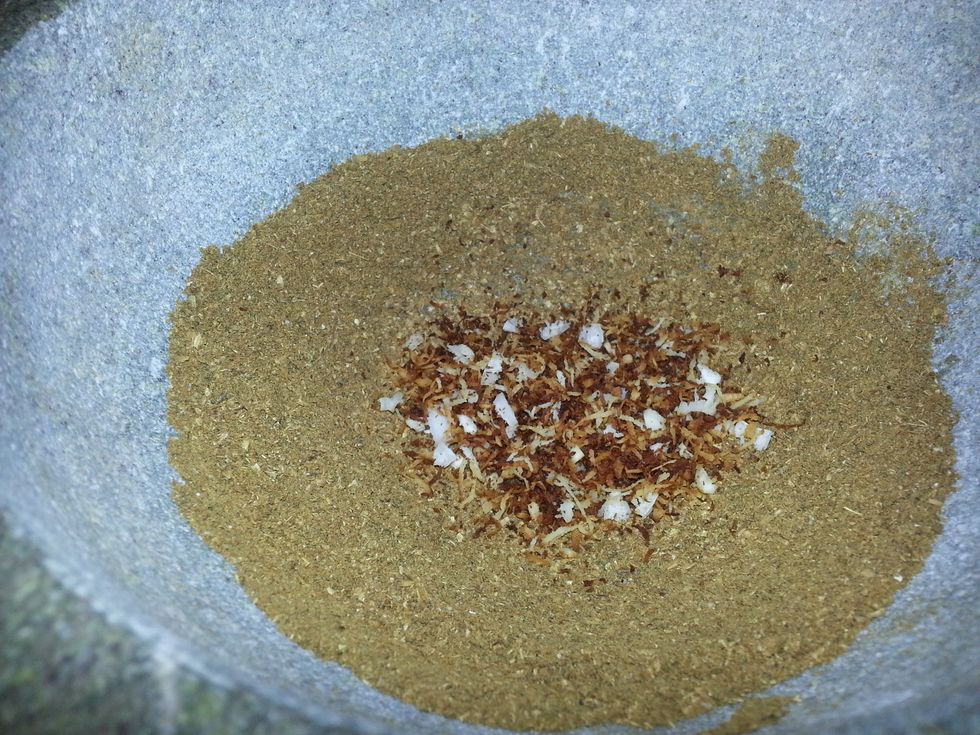 Remove the coconut from the flame and add it for the ground spice. Grind it to a smooth consistency. Avoid any water.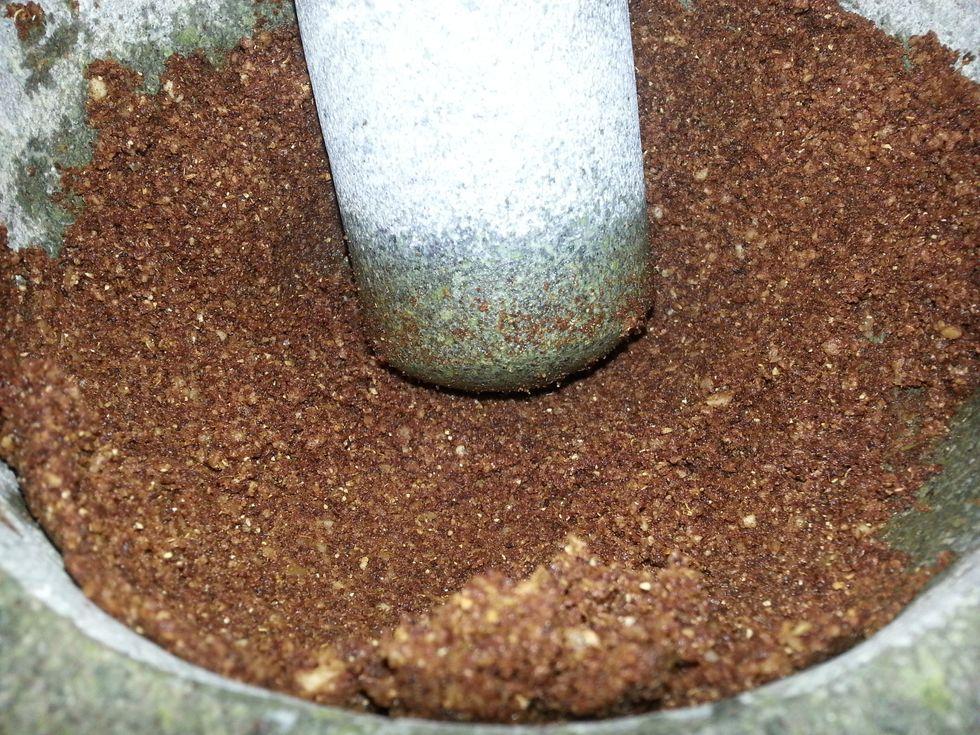 It should look fine like this.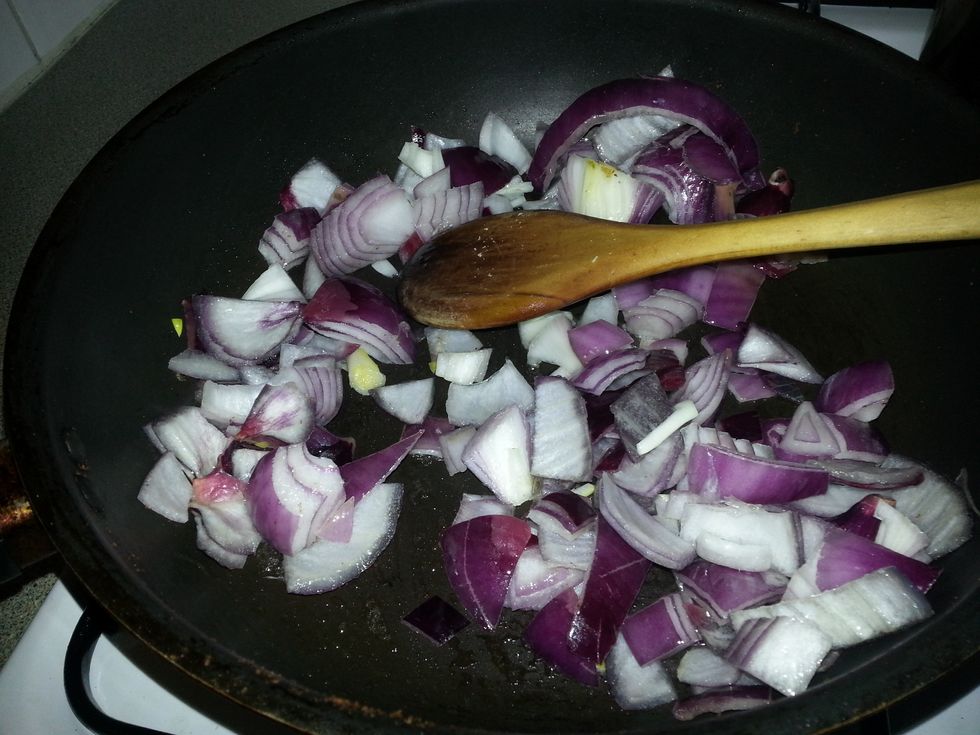 Now roughly chop one red onion and fry in a little oil till in caramelize.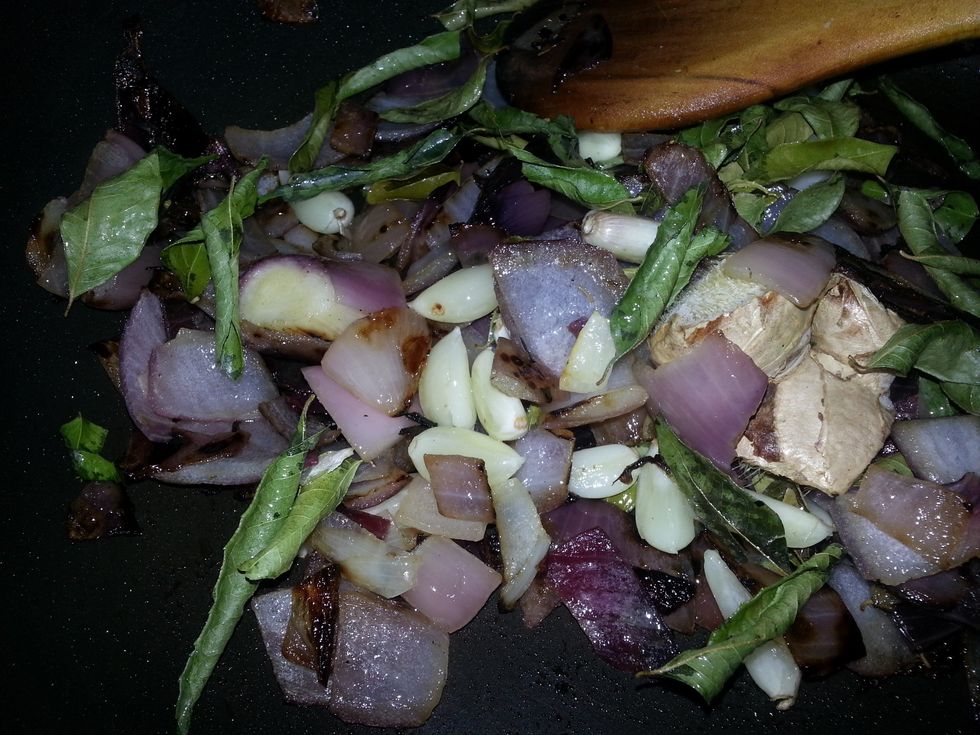 Now add garlic, ginger, dried red chilli (optional) and curry leaves and continue to fry.
Add the onion mixture in a food processor and pulse to a paste.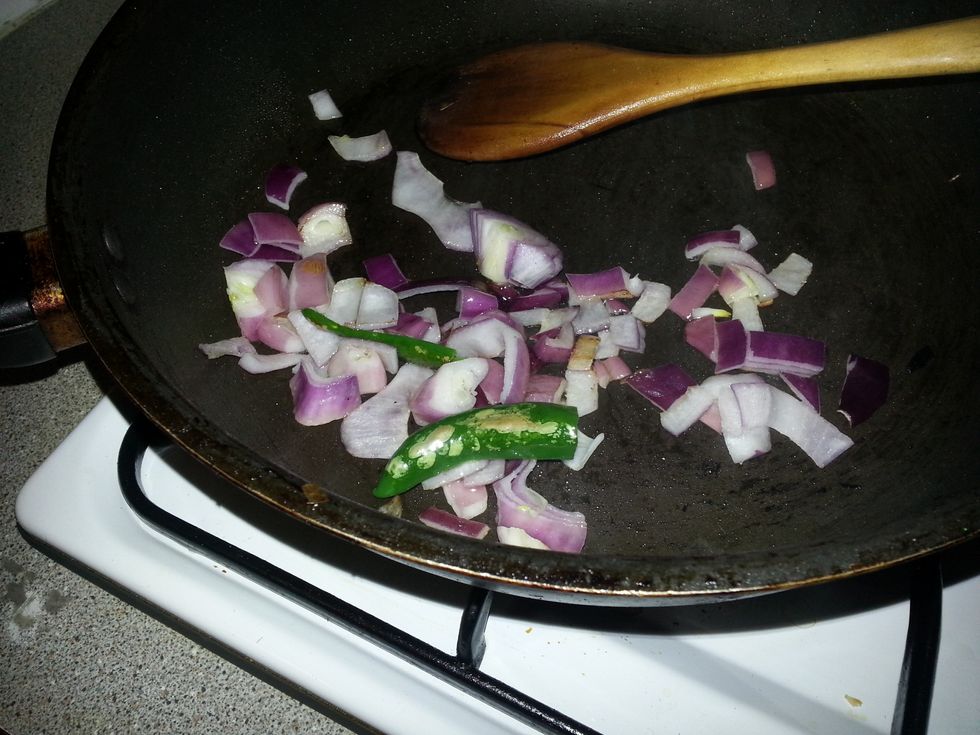 Now back to the pan. Add oil and 1/4 red onion and green chilli. To make it less hot - slit green chilli into 2 lengthwise. For a hotter curry dice the green chilli.Fry till fragrant.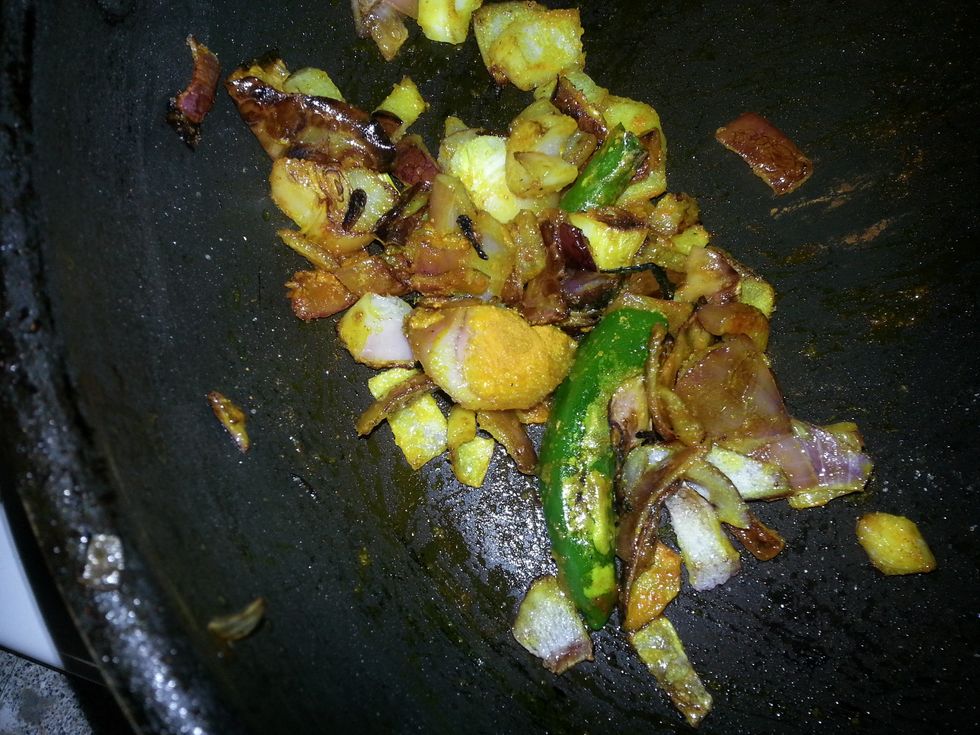 Add salt and turmeric powder and stir through.
Return the onion paste to the pan.
In the same food processor, process the tomatoes to a puree and add to the pan.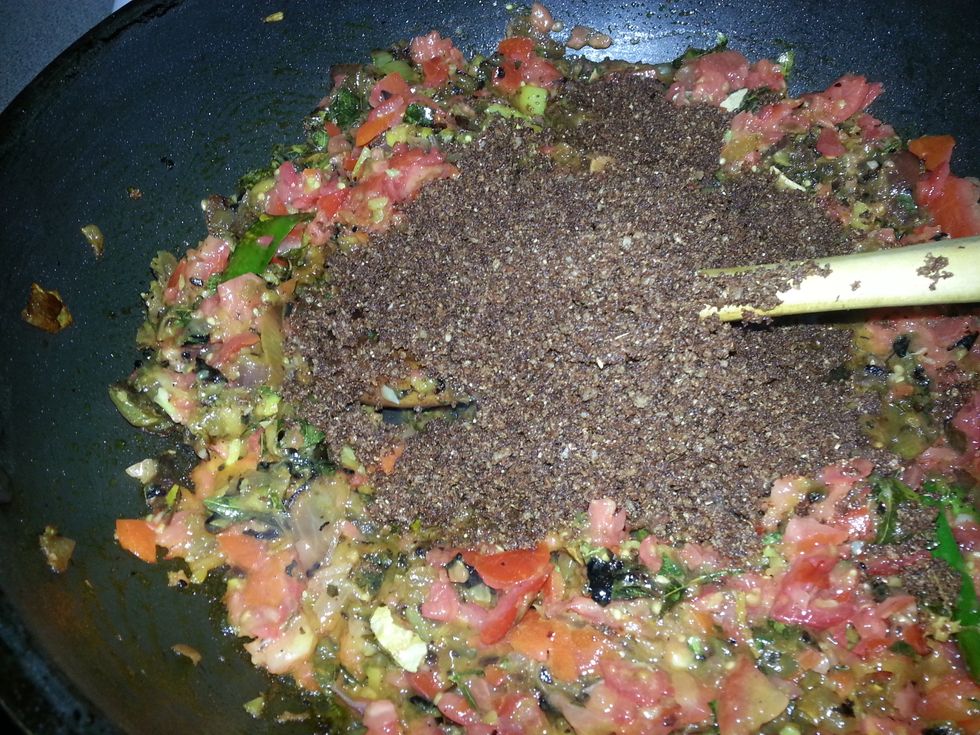 Now add the dried coconut mixture and stir through till well combined.
Add the diced chicken and cook though.
Add a little water for gravy. This is a thickish curry so do not add too much water. Taste and adjust seasoning.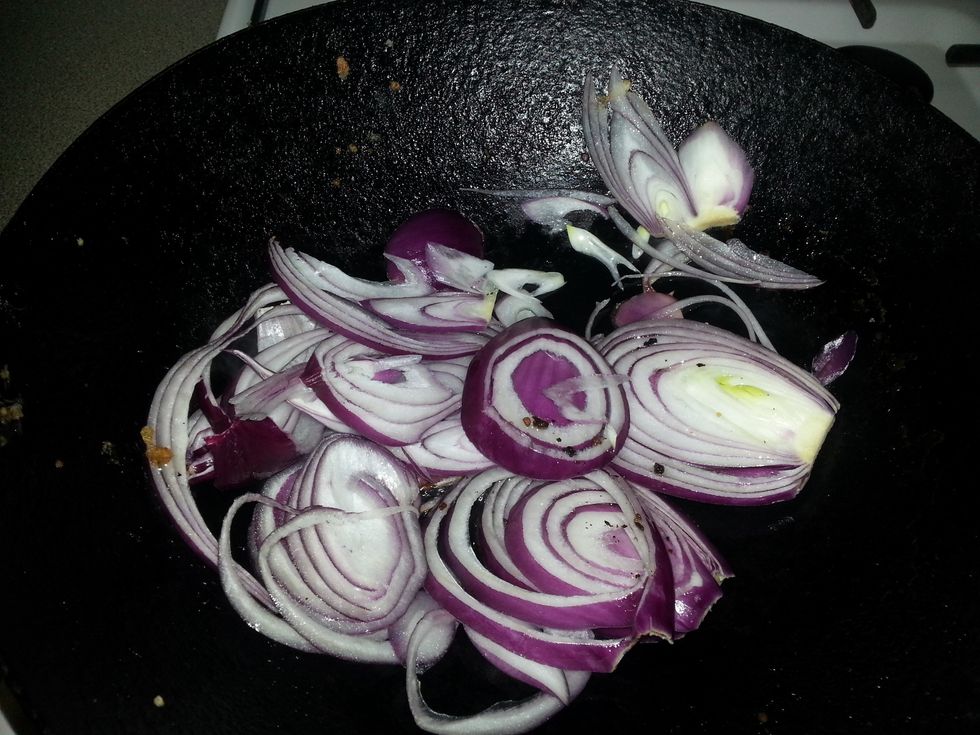 As a topping, fry 3/4 of the red onion in some oil. Add some salt to draw out moisture from the onion. This makes a crispier fried onion.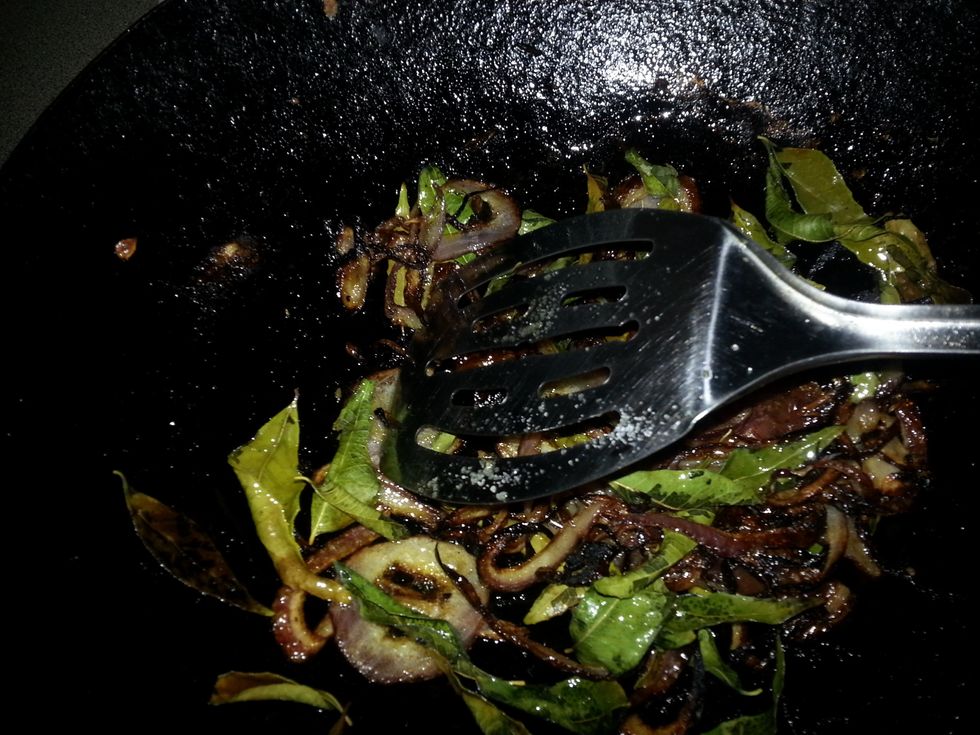 Add curry leave. If you like it hotter add red chilli powder and fry for 1-2 minutes. Its important to cook the chilli powder to remove the raw taste.
Top the Malabar Chicken Curry with the fried onion. Enjoy this with a comforting serve of Ghee Rice.
1.0kg Diced Chicken thighs
2.0 Large red Onions
4.0 Cloves Garlic
3.0in Ginger
3.0 Dried Red Chilli (optional)
1.0Tbsp Coriander Seeds
1/2Tbsp Fennel Seeds
1.0c Grated Coconut
1.0 Green Chilli
1.0tsp Turmeric Powder
3.0 Red Tomatoes
1/2tsp Red Chilli
Salt
1.0 Handful Curry Leaves
Oil
1/2c Water