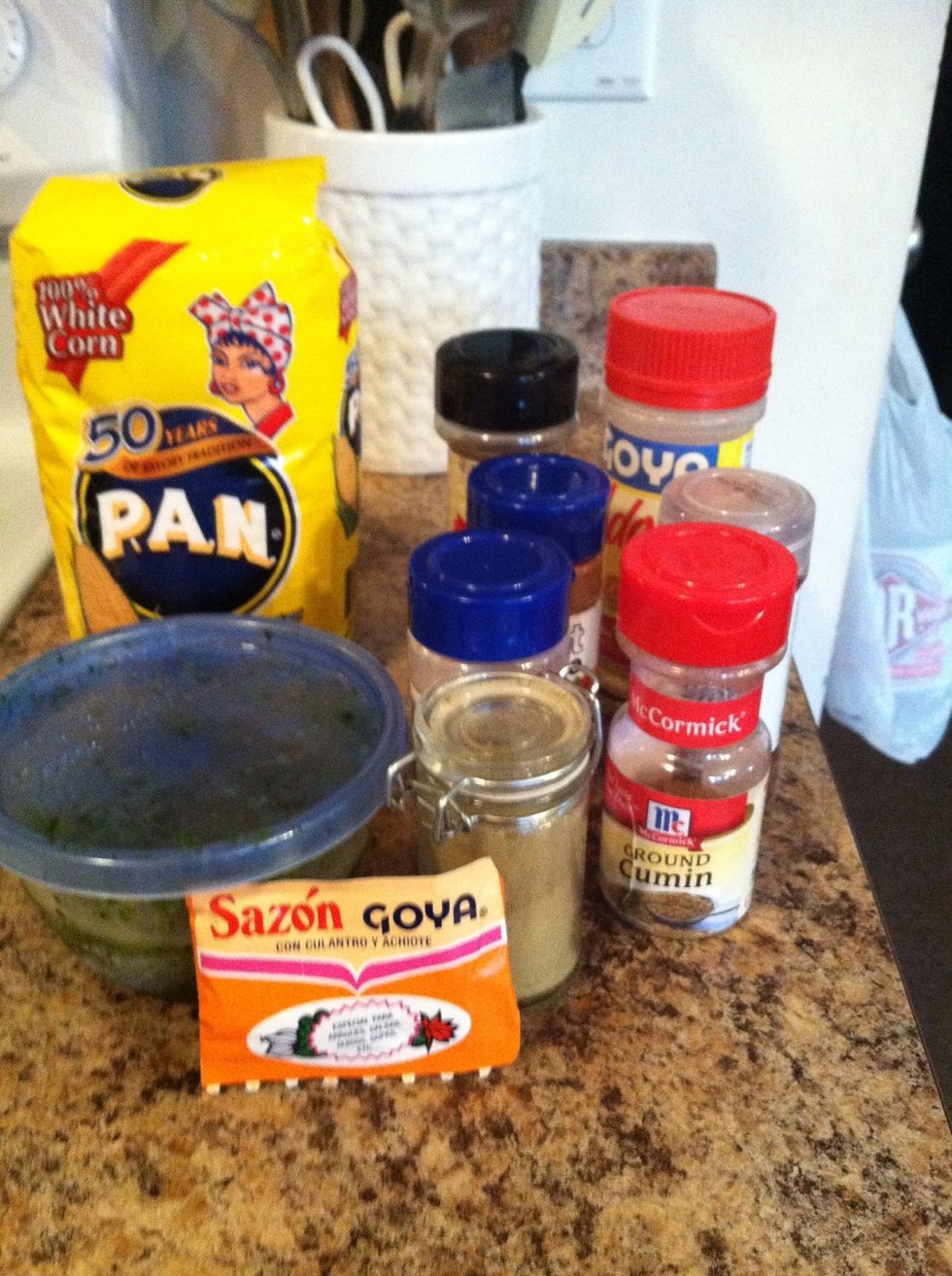 The happening stuff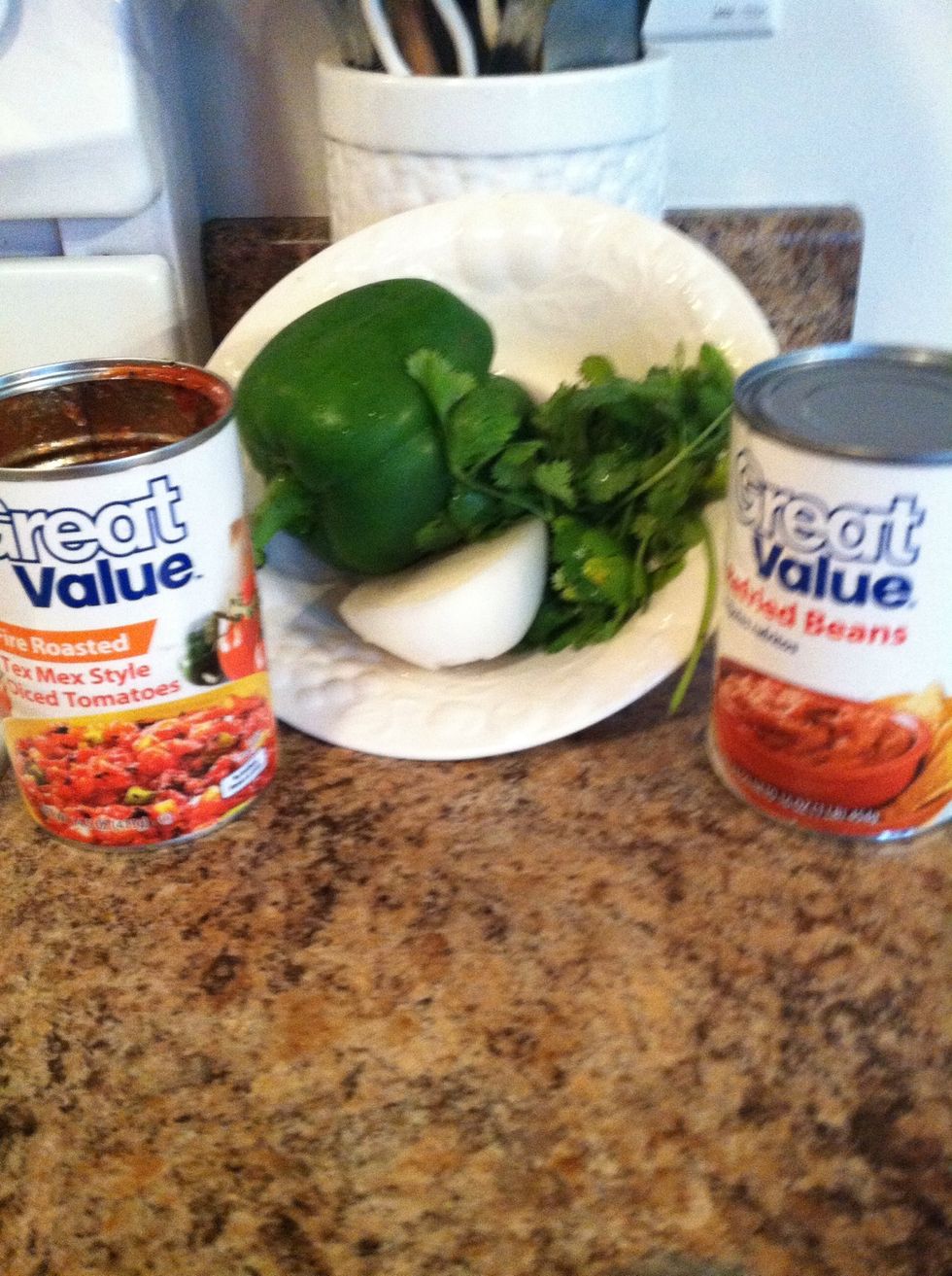 Some more magic stuff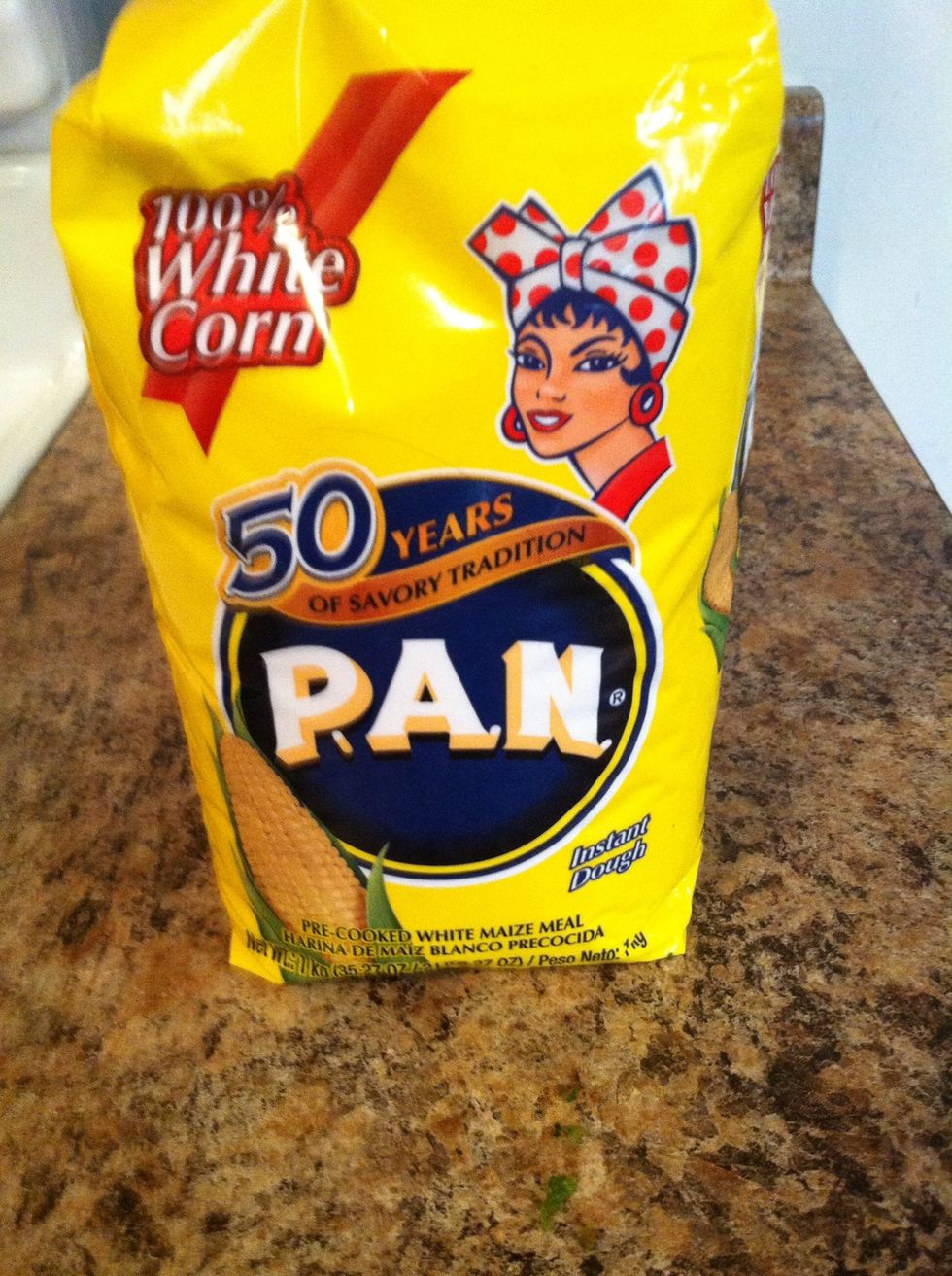 Best dough masa to use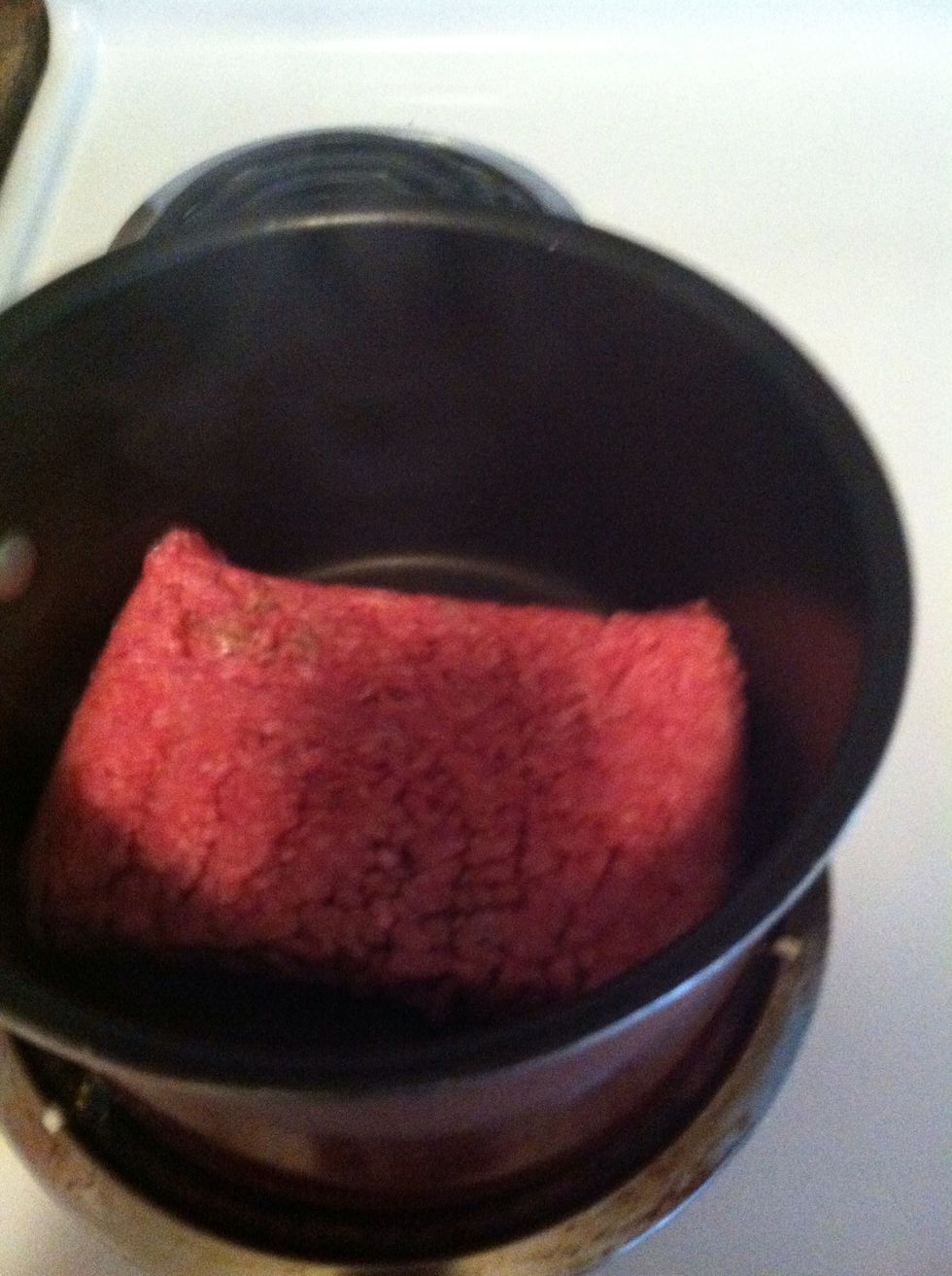 Ground ur meat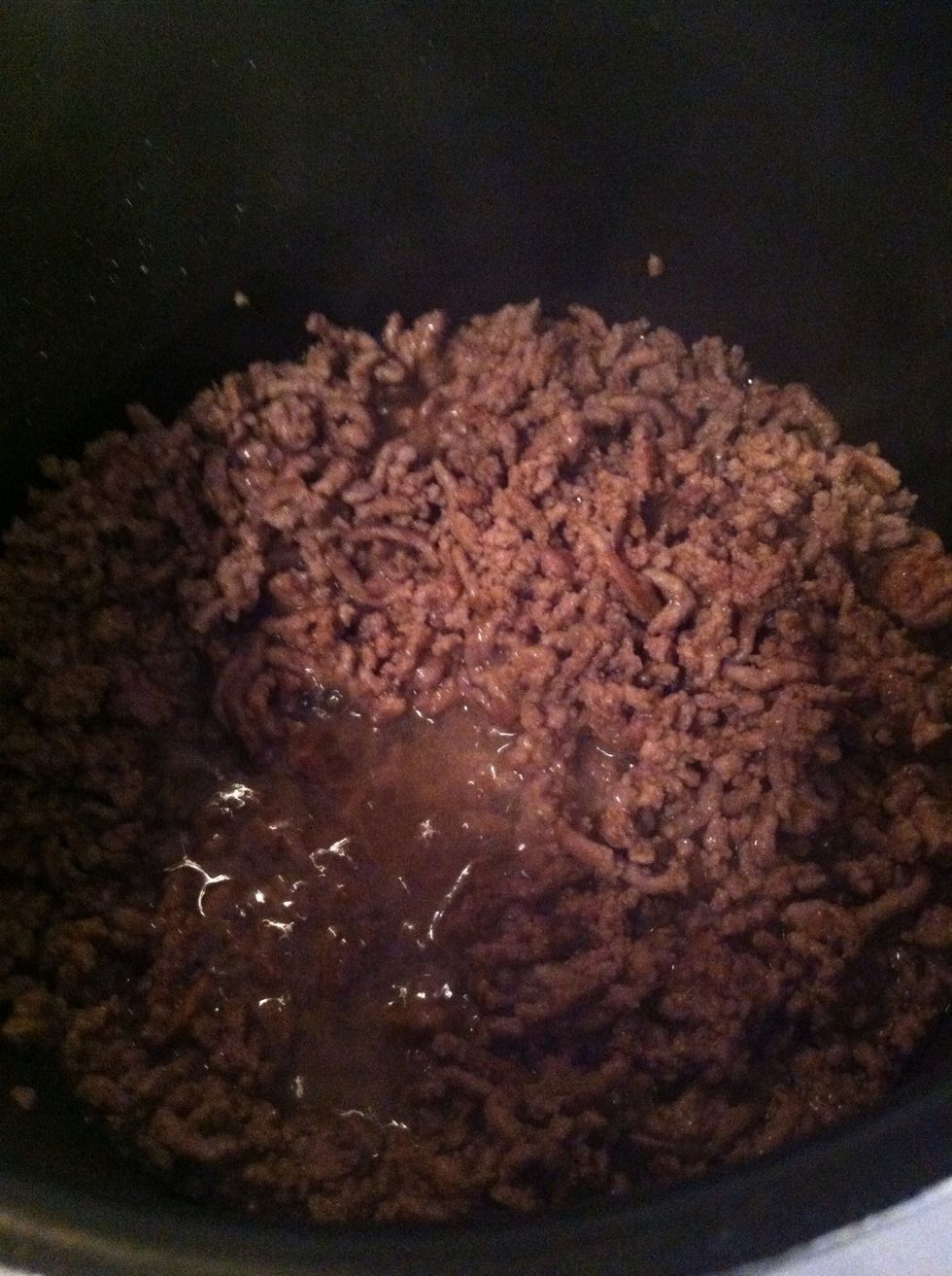 Remove oil
Add ur spices and stir it up!
After you fry up the spices throw in ur water and tomatoes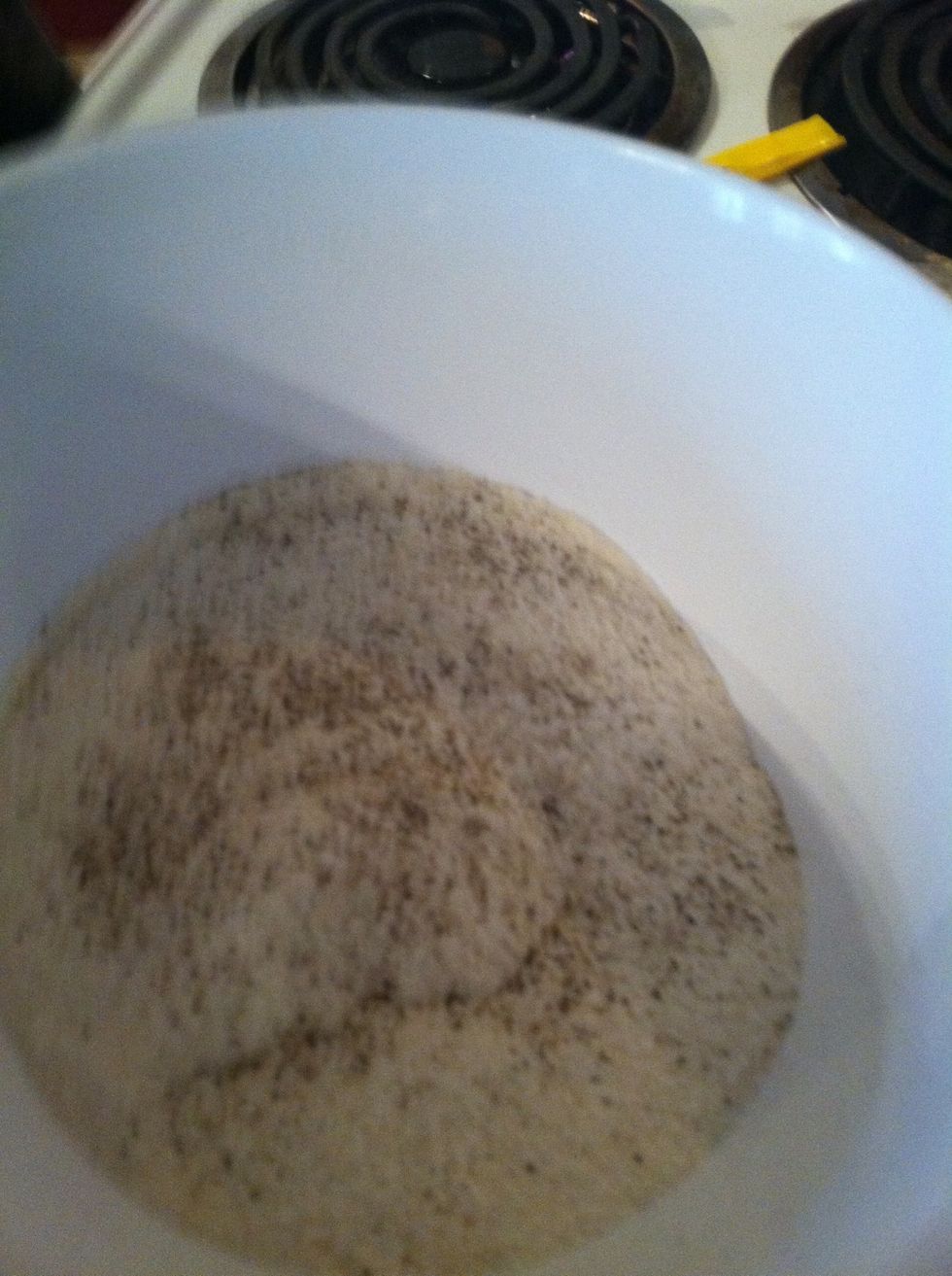 Combine flour and spices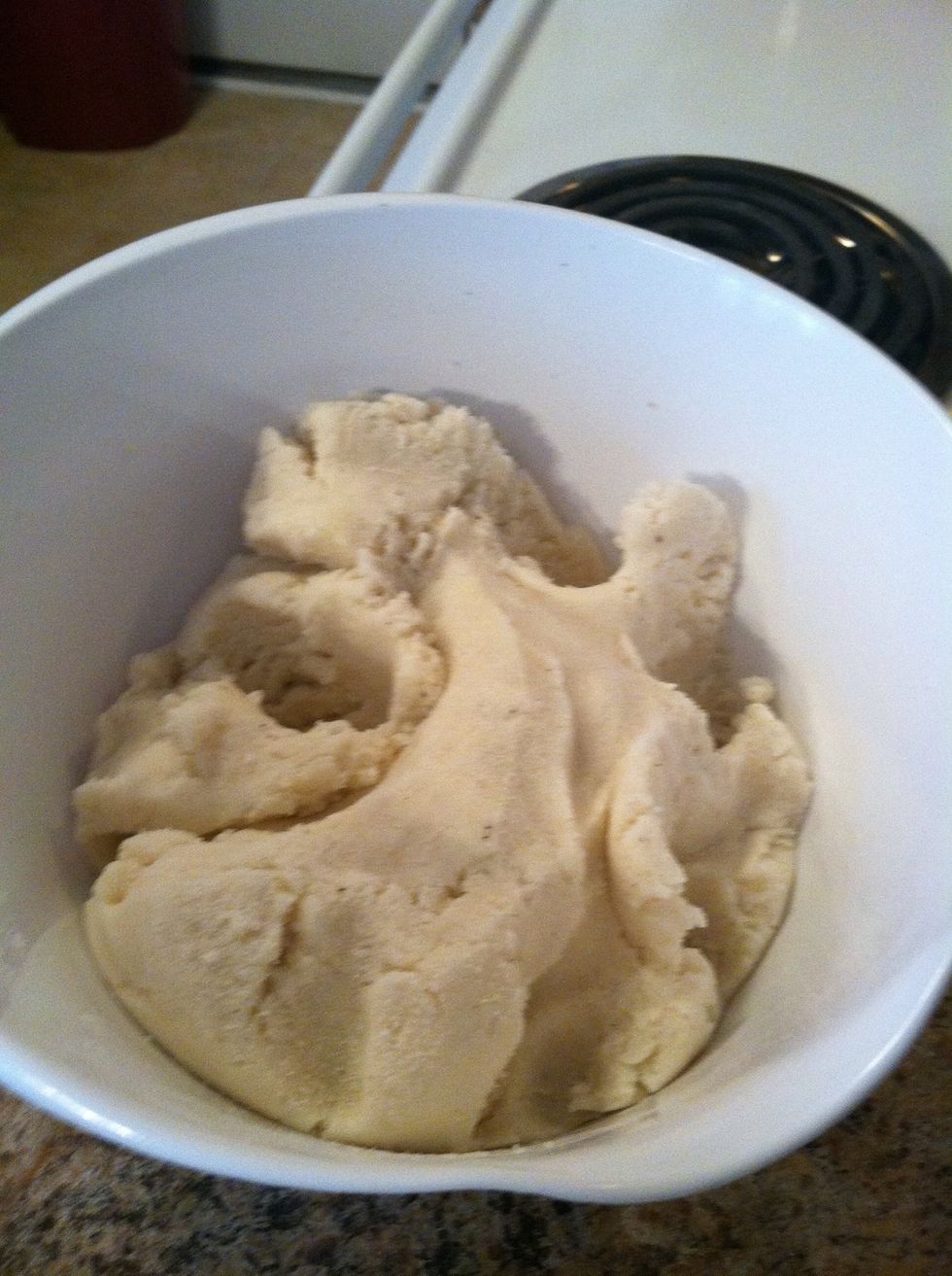 Add ur water to ur dry mix and knead the dough into a ball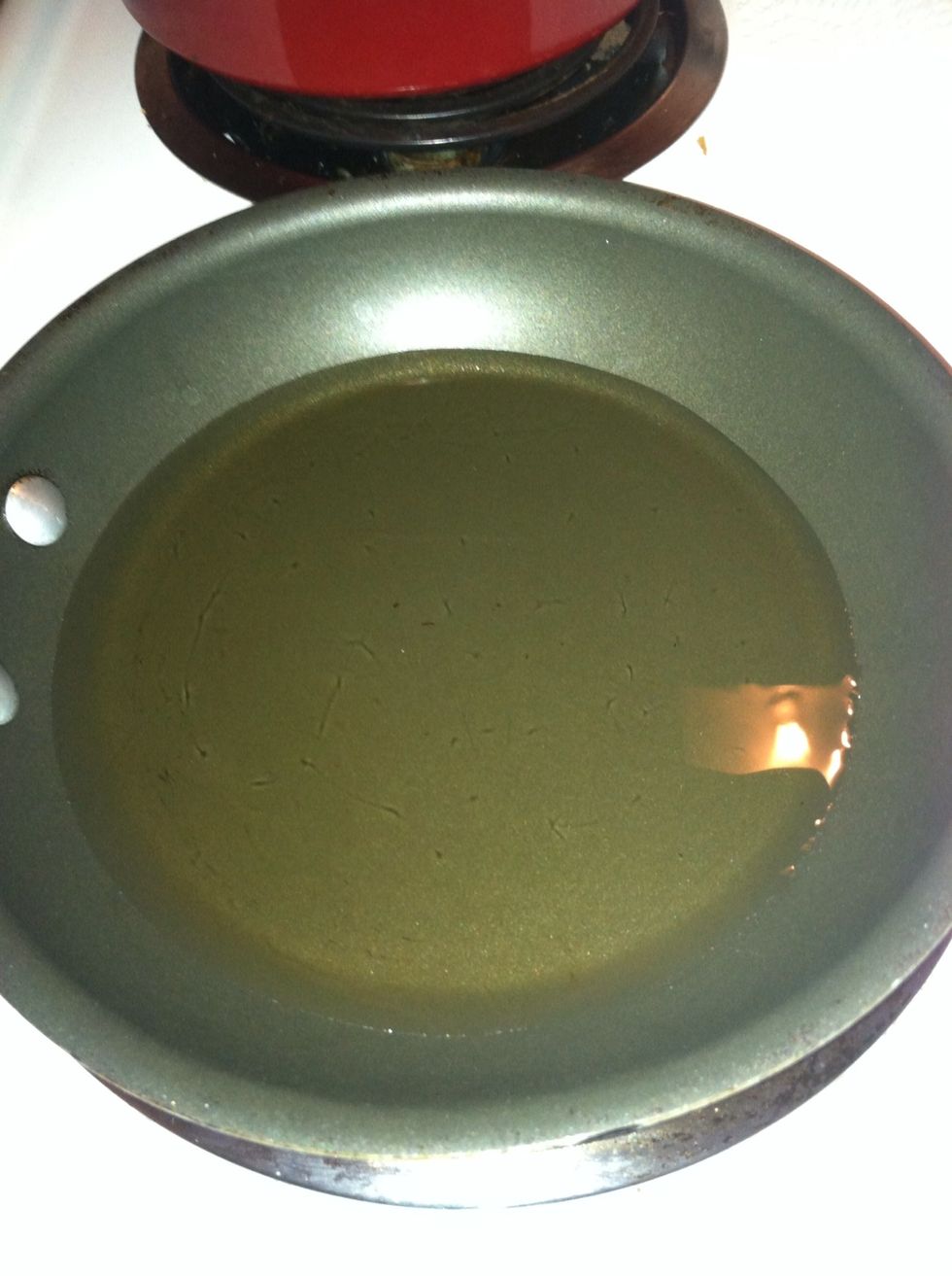 Oil for frying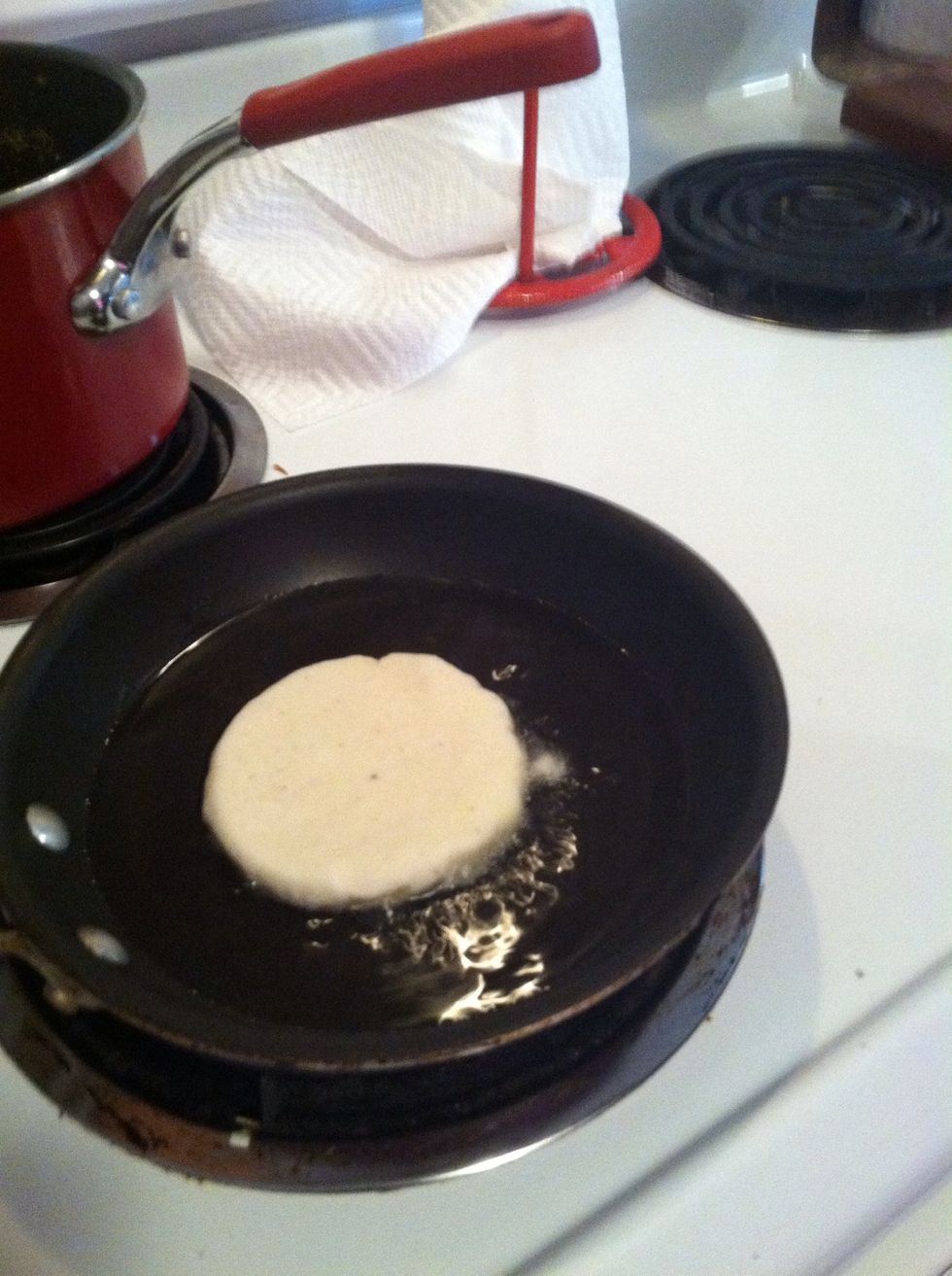 Ohhh almost there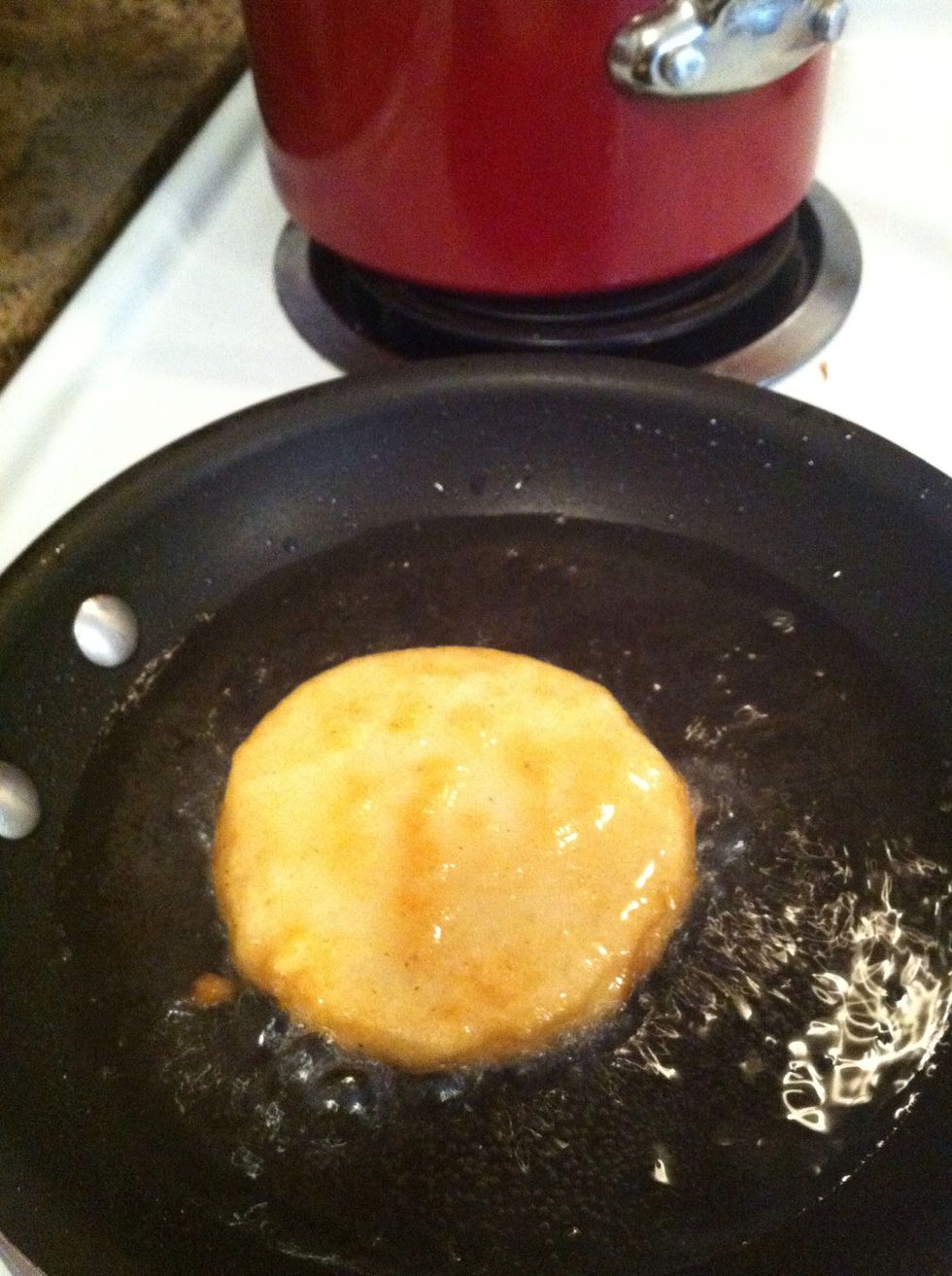 Cook both sides evenly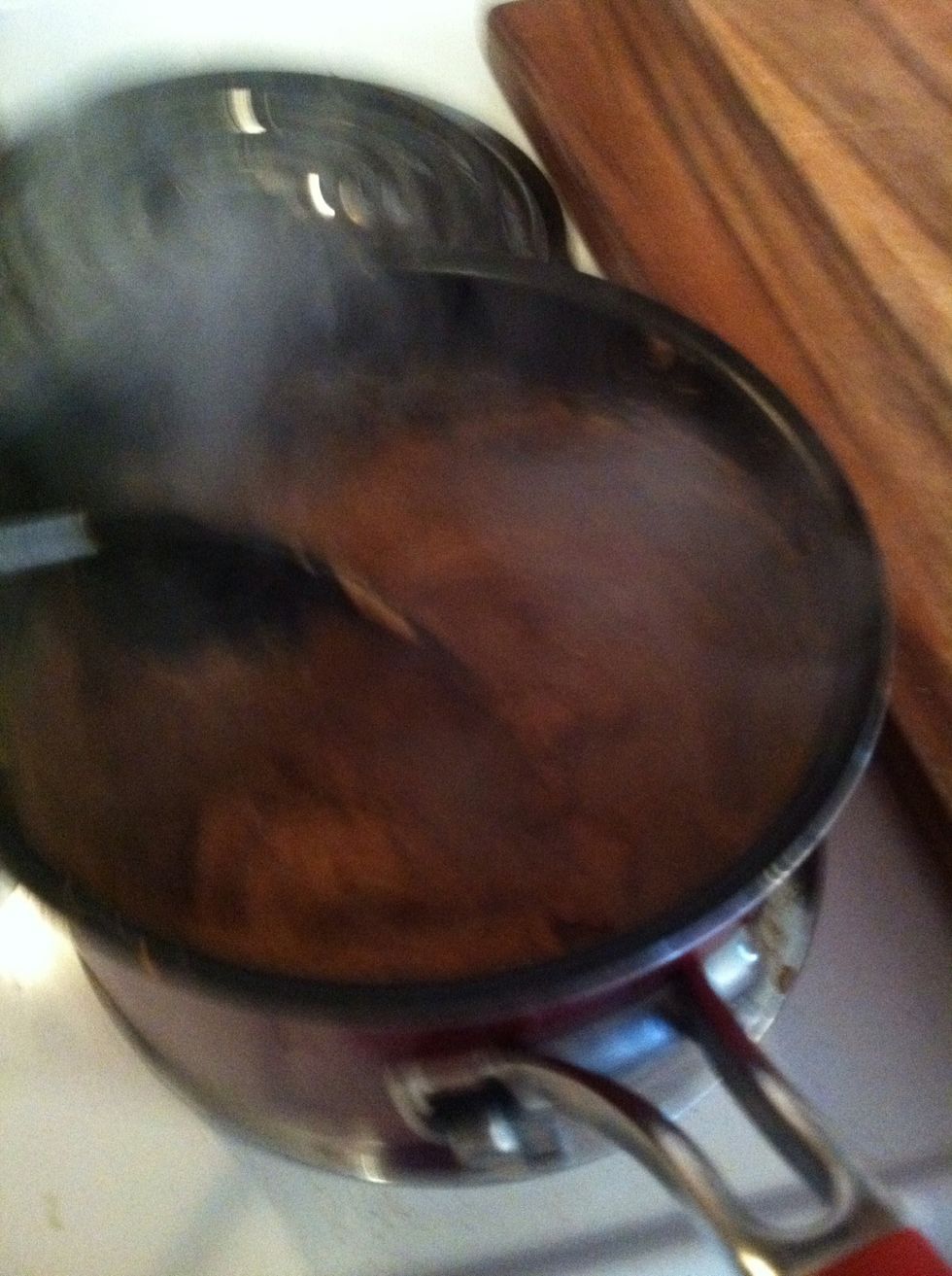 Mix your beans and sofrito thats done take off fire your done with them
Now stuff it with beans meat cheese creme or sour cream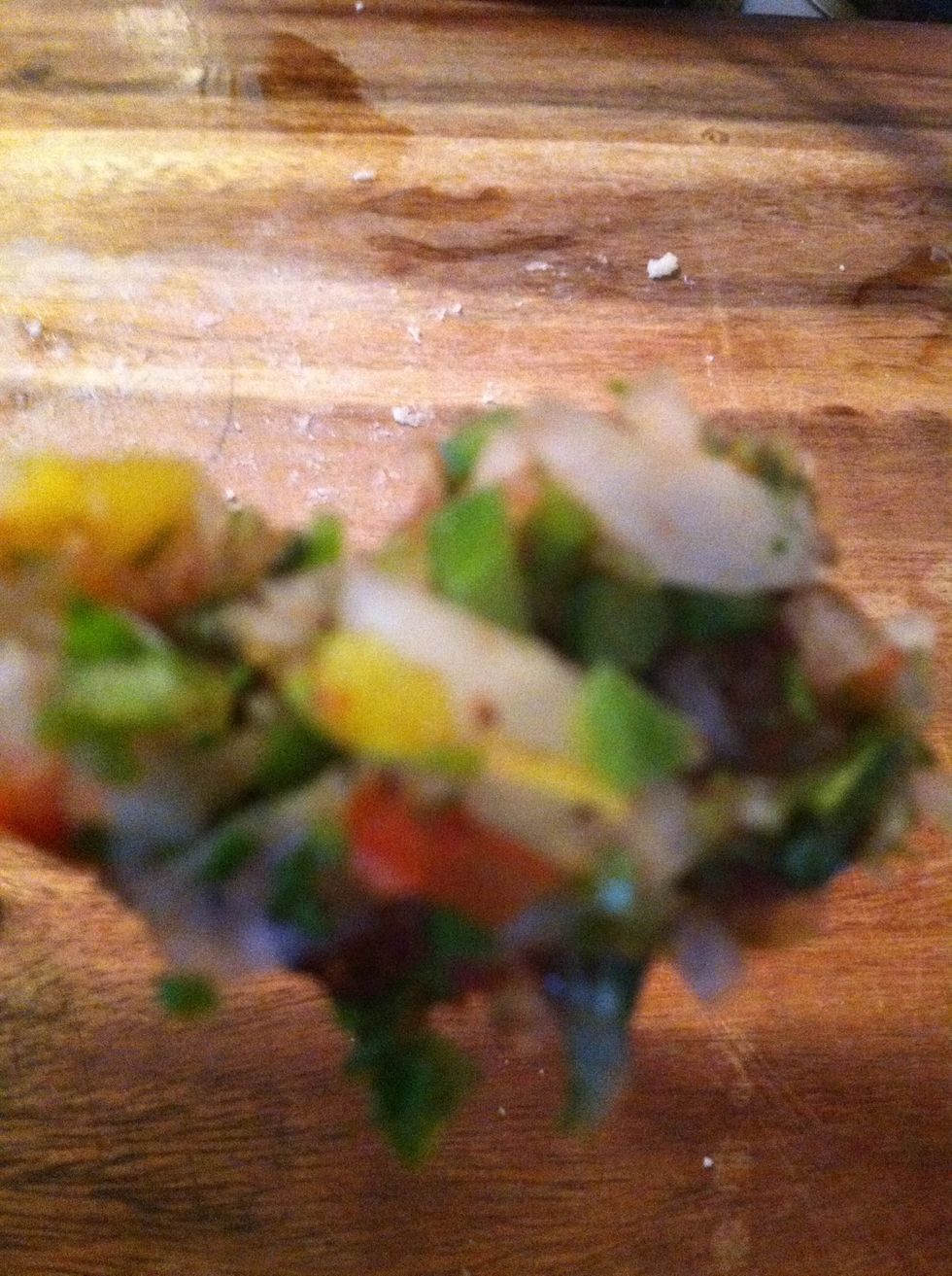 I chopped my cilantro, onion,pepper,banana peppers, pepper juice, wine, chili, and topped off my arepa the possibilities are endless you can add anything ,enjoy! Tks to my hubby for helping me!
For meat
1 packet sazon
Ground beef or ur choice of meat or vegs
1 tsp adobo
1 tbspn garlic powder
1 tsp chili powder
1 tsp paprika
1 tsp oregano
2 tbsp sofrito
1/4c Fire roasted tomatoes or wutever you want
For beans
1 can
1 tbsp sofrito
For dough
1/2c Hot water 150 degrees or more
2.0c Corn dough
1 tbsp salt
1/2tsp Pepper
For dressing
Half onion diced
Half pepper diced
1/4bnch Cilantro
Handful banana peppers
Juice of the peppers
1 cap of red wine
A zest of any hot pepper you have
1/3c Fire roasted tomatoes
Cheese any that melts prefer queso fresco
Crema or sour cream
Jacksonville, North Carolina