Amazing apple pie with crumb topping made from scratch
122
Put oven to 375 degrees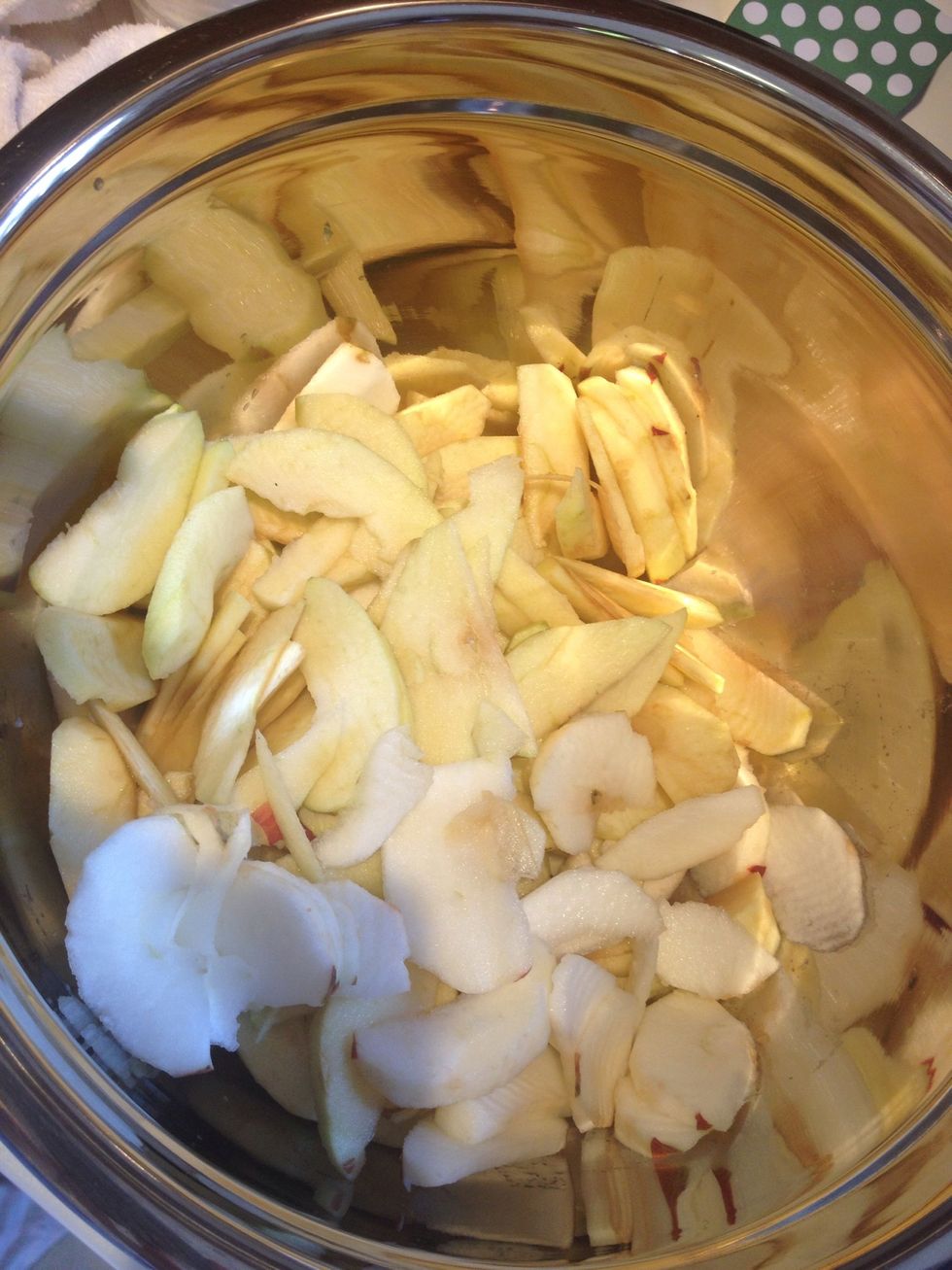 Peel and cut 6 medium apples in a large mixing bowl.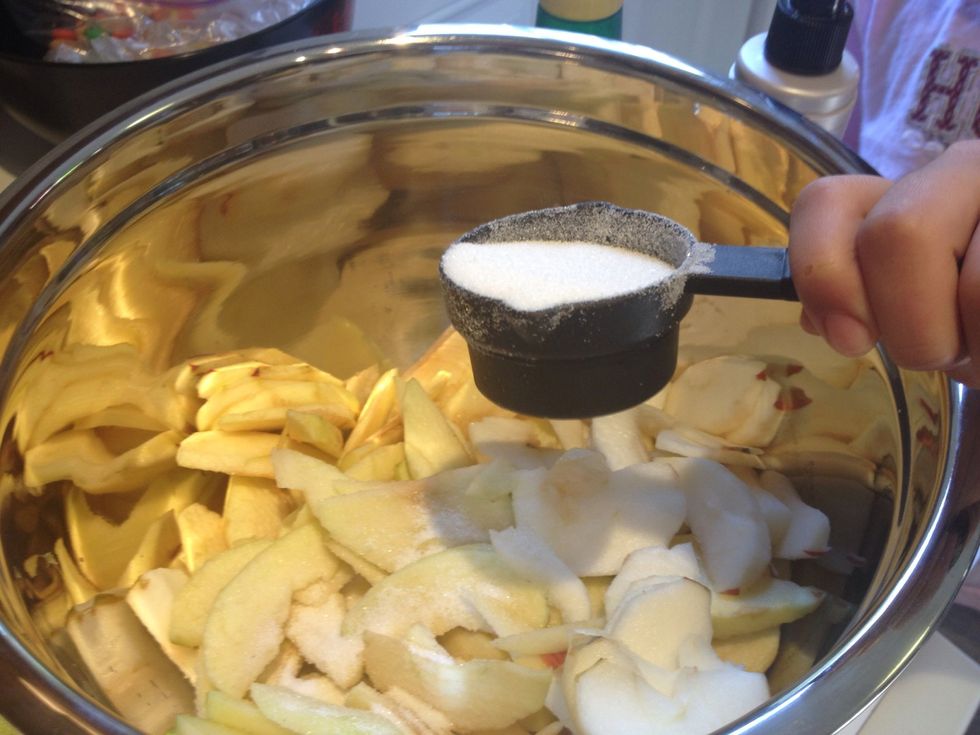 Add 1/4 cup sugar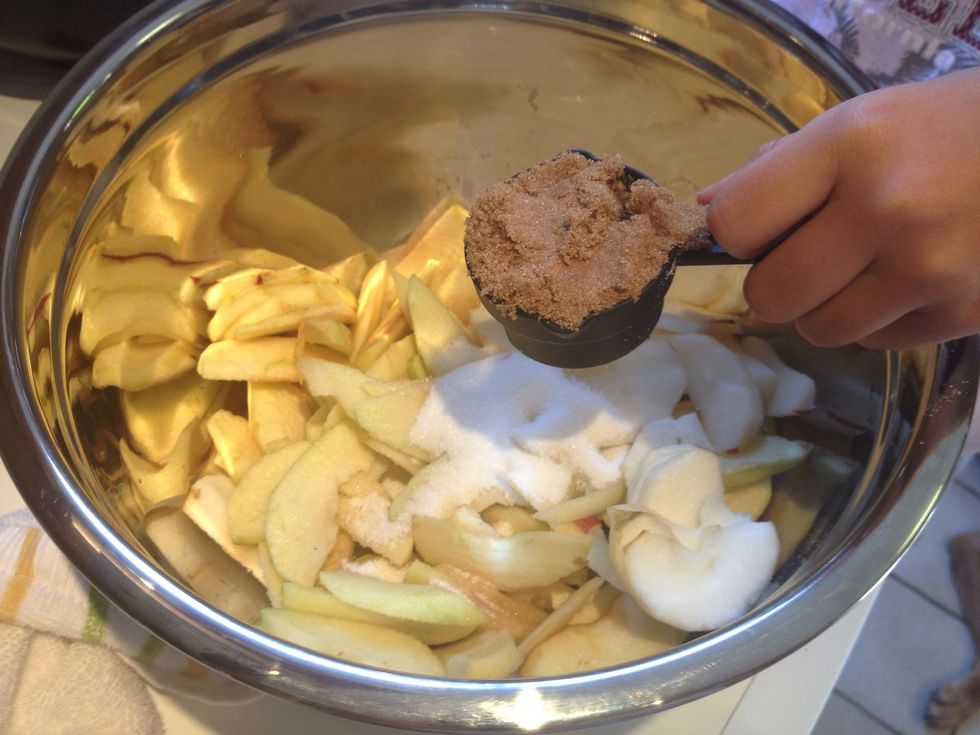 Add 1/4 cup of brown sugar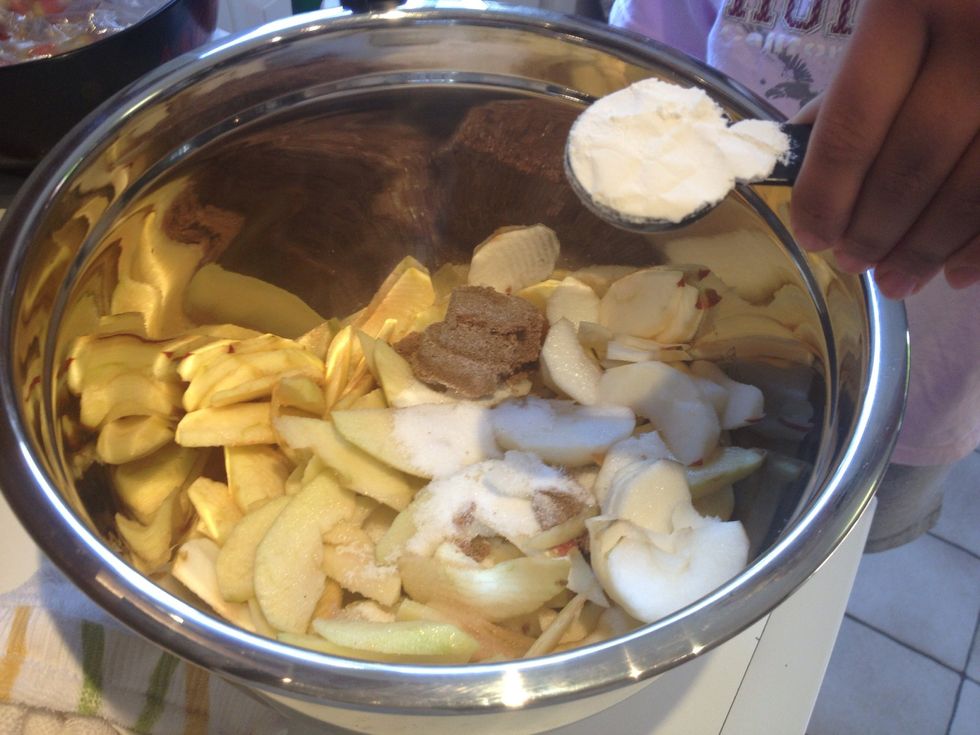 Add 3 tablespoons of flour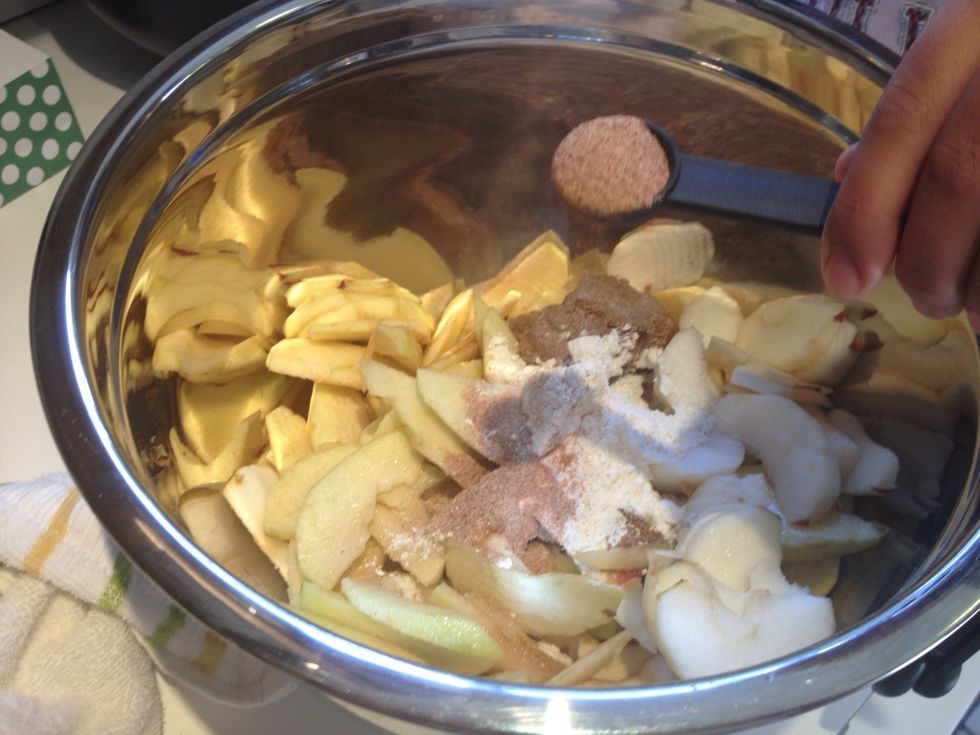 Add 1/2 teaspoon of cinnamon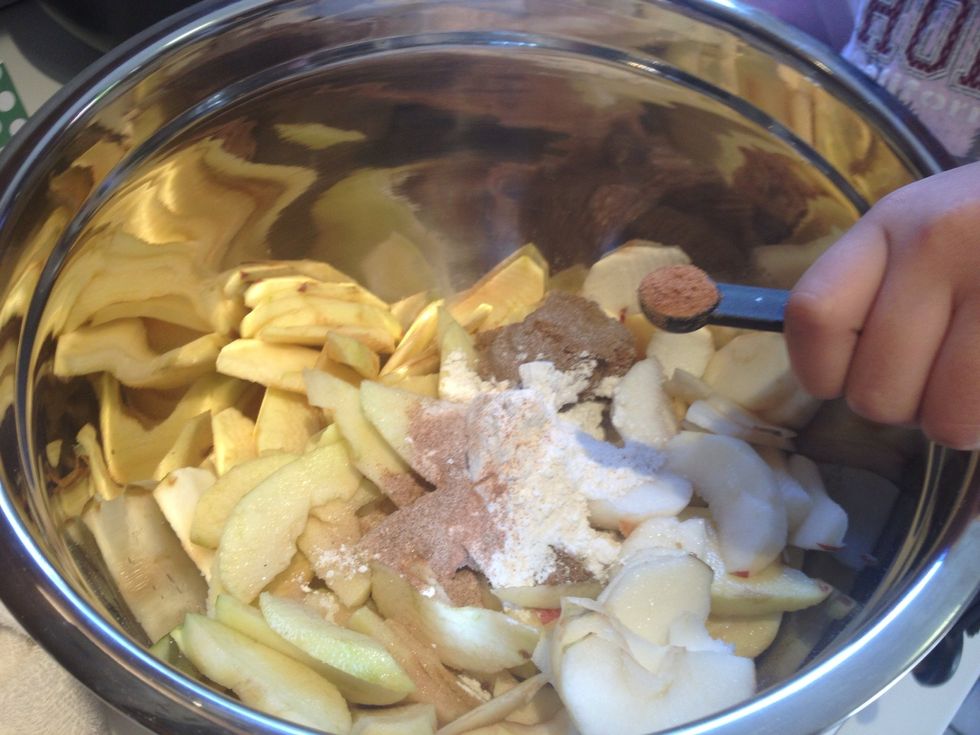 Add 1/4 teaspoon of nutmeg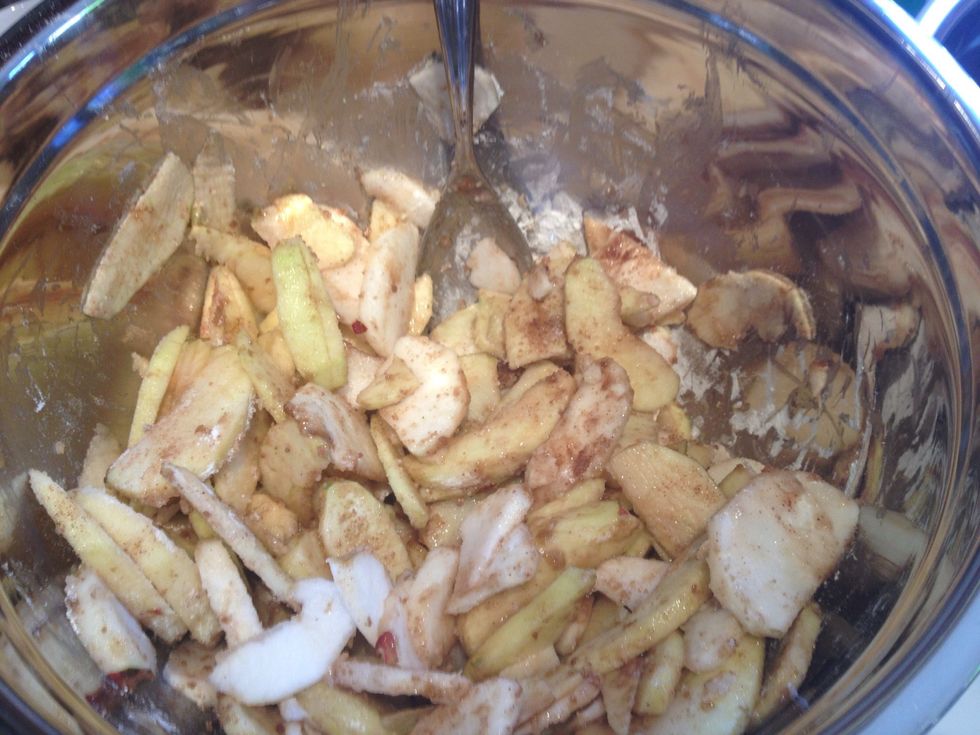 Mix all ingredients well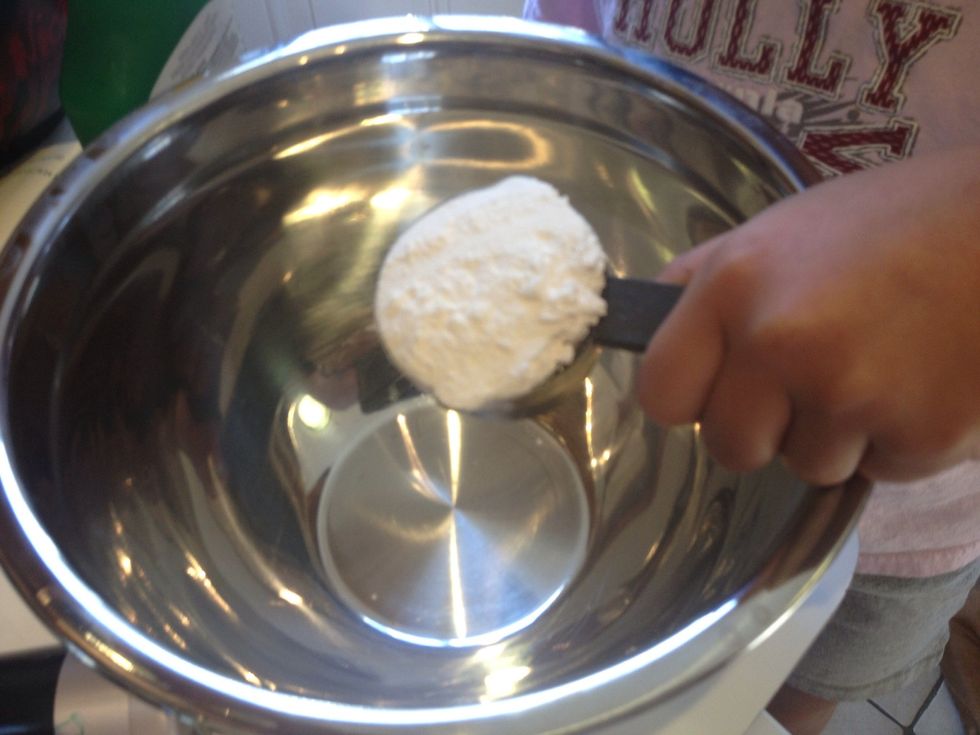 In a separate bowl prepare the crumb topping. Pour 3/4 cup of flour.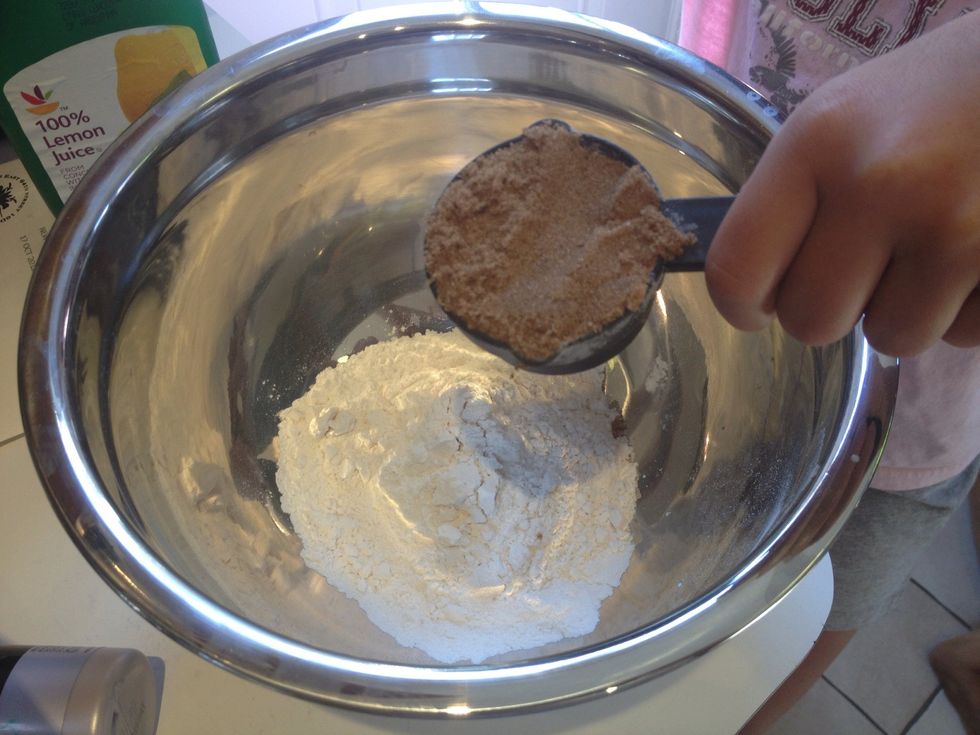 Add 1/3 cup brown sugar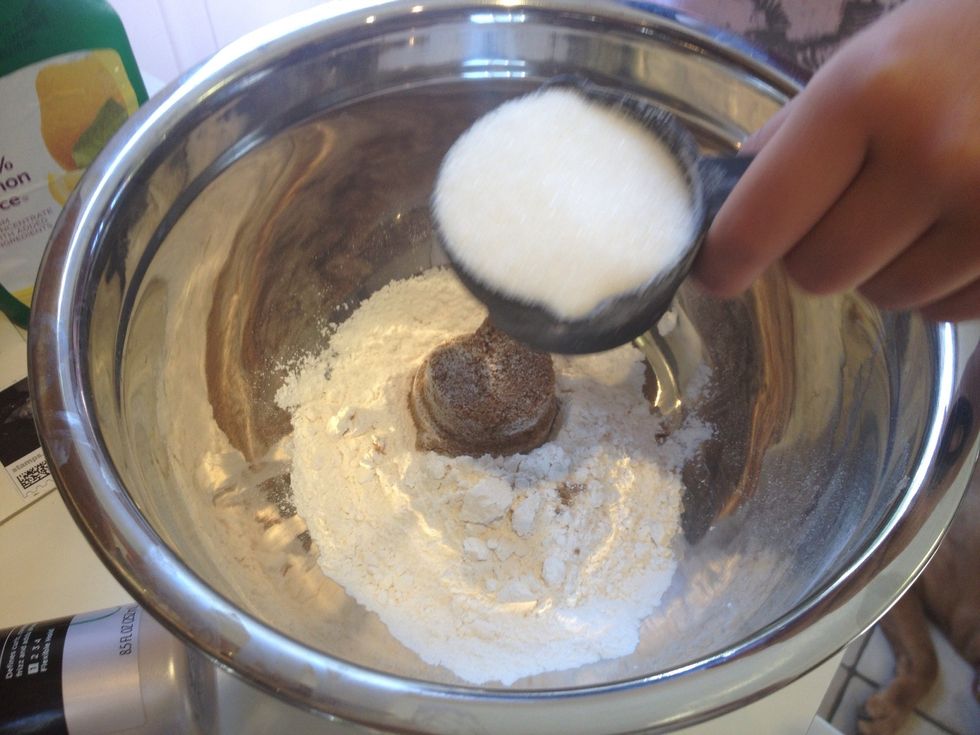 Add 1/4 cup regular sugar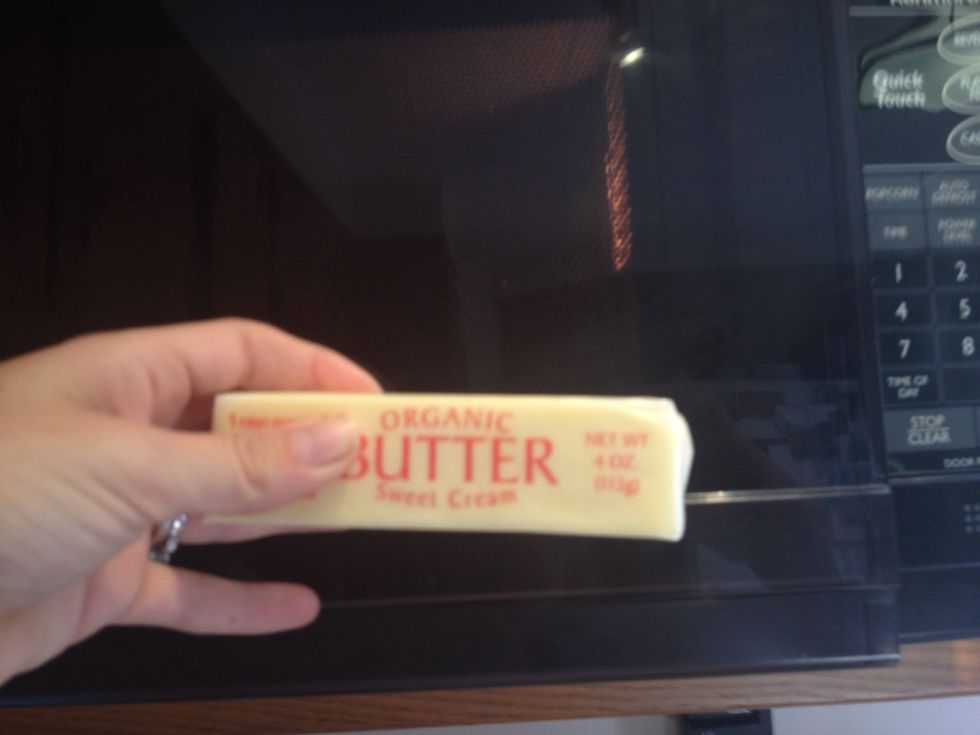 Soften butter. Do not let it get too soft or the crumb topping will be too soft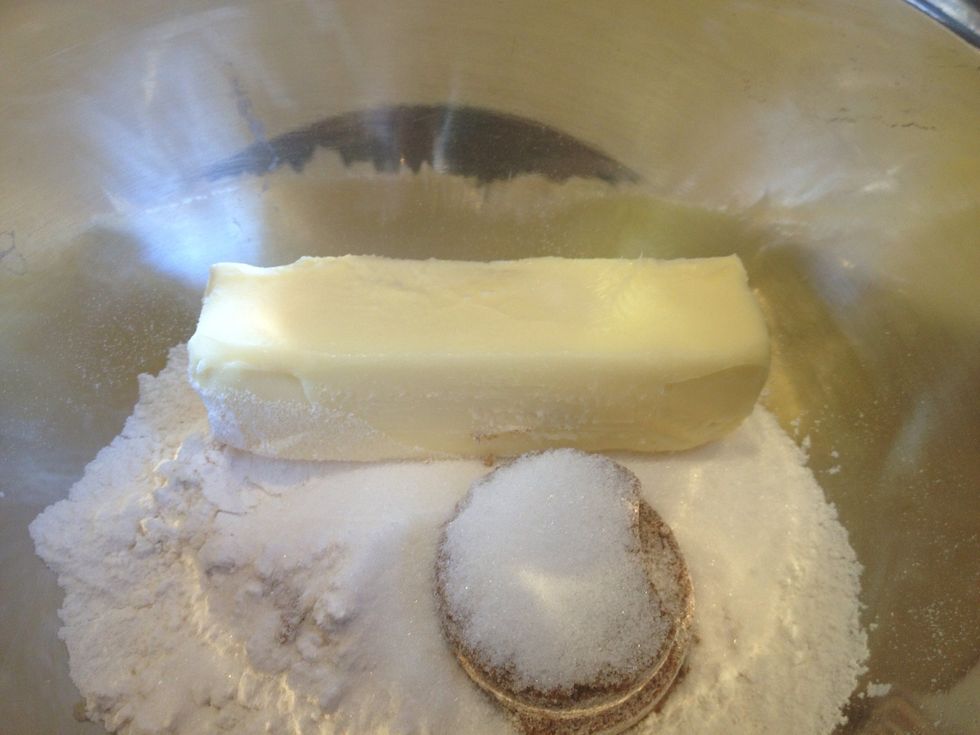 Add the softened stick of butter
Mix topping together. I like to use a fork because it gives it a good "crumby" consistency
Use 1 egg yolk to brush pie crust
Brush crust with egg yolk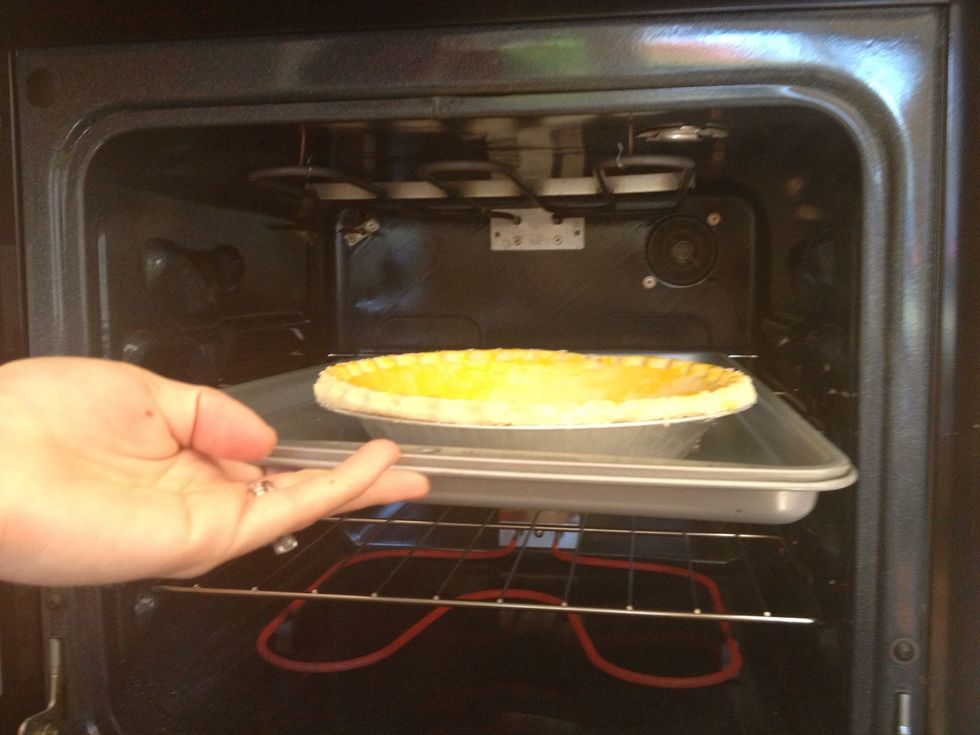 Bake for about 4 minutes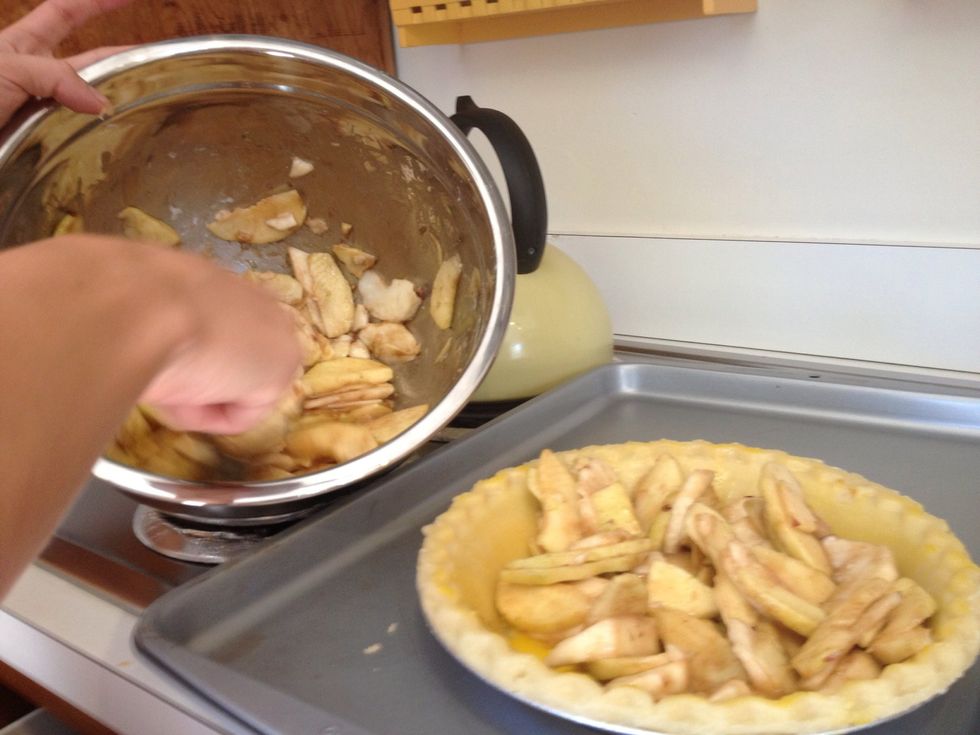 Put apples in the pie crust
Mix crumb topping together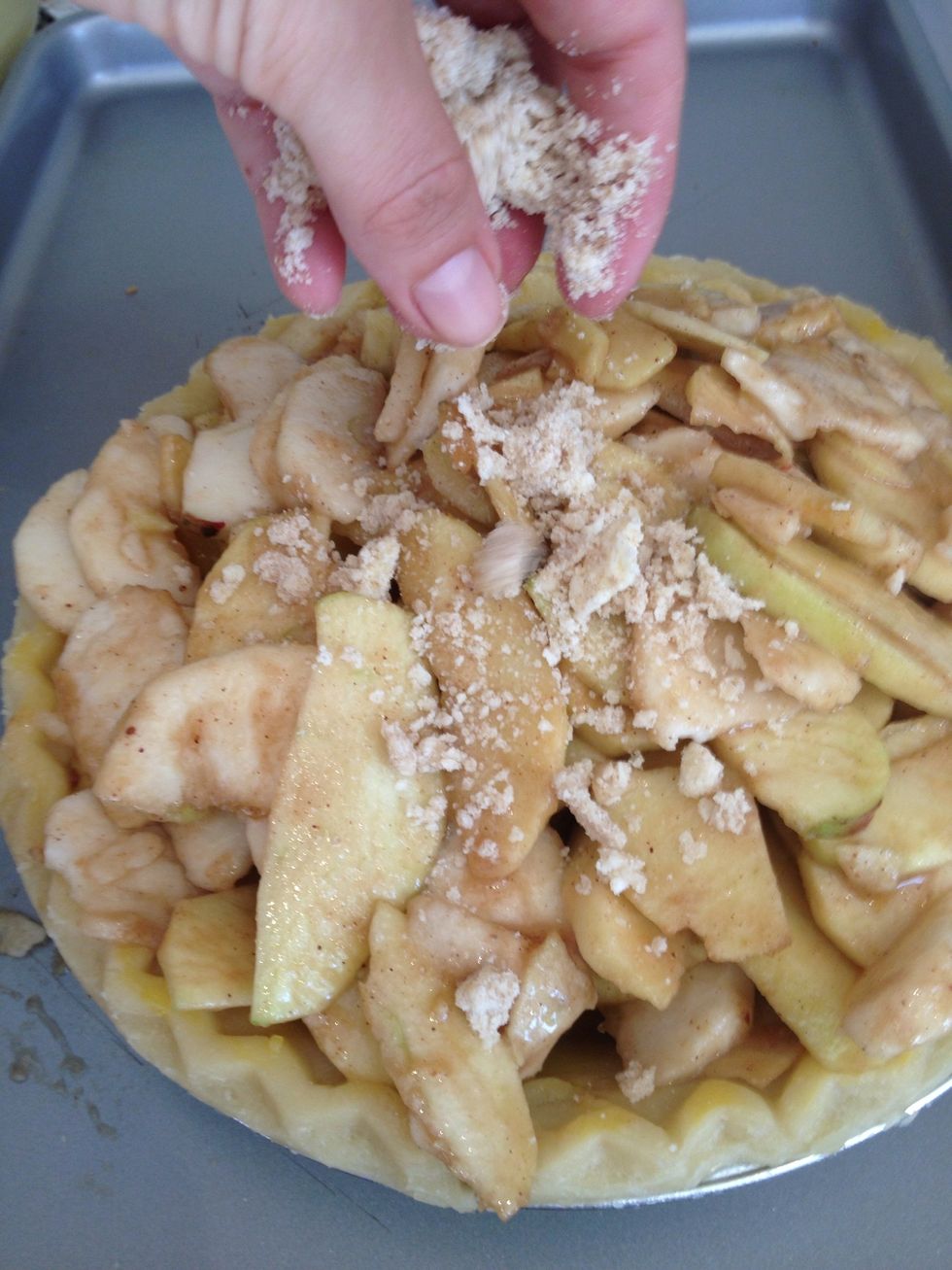 Sprinkle the crumb top on top of the apples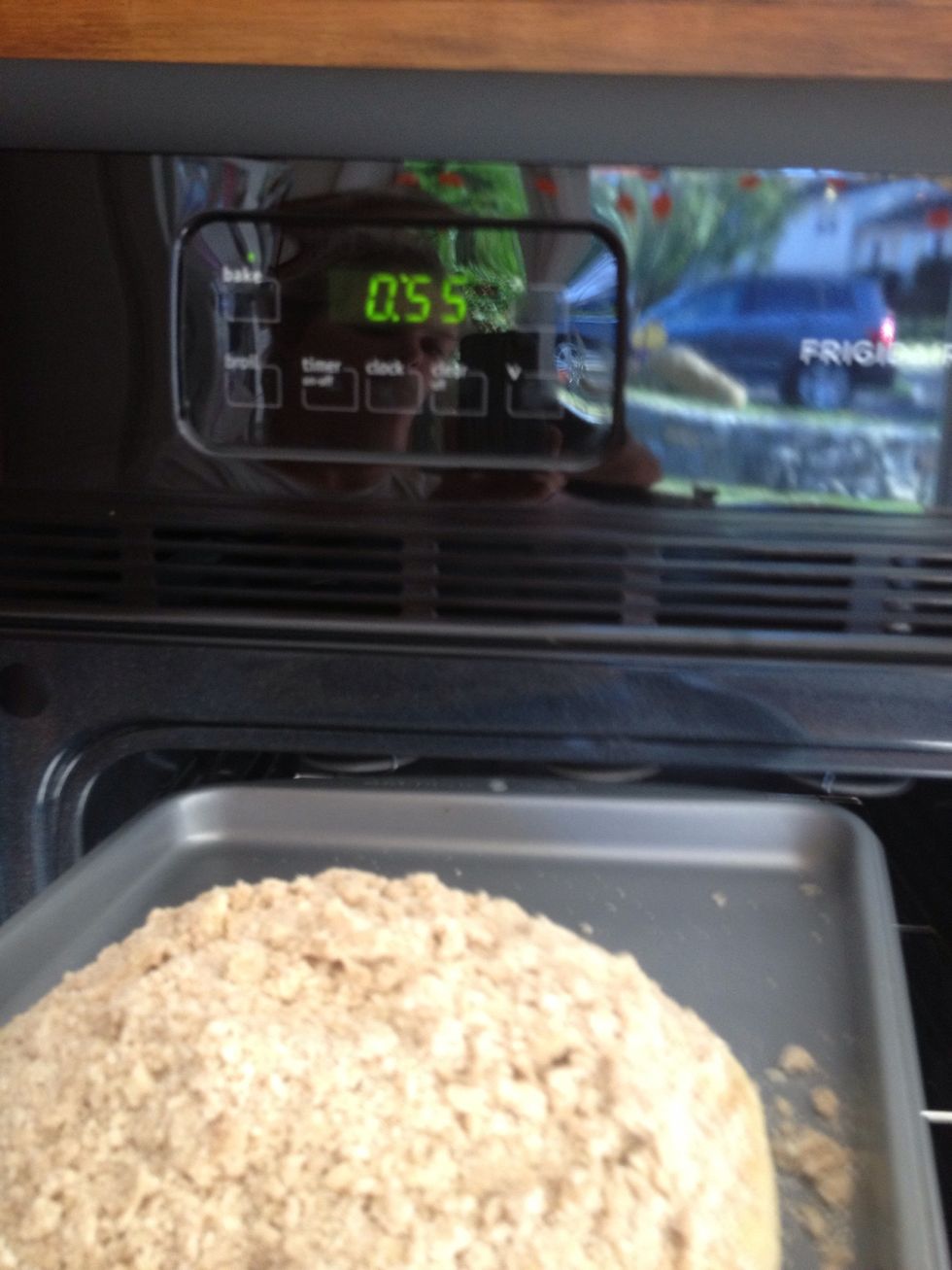 Put in the over for 45-55 minutes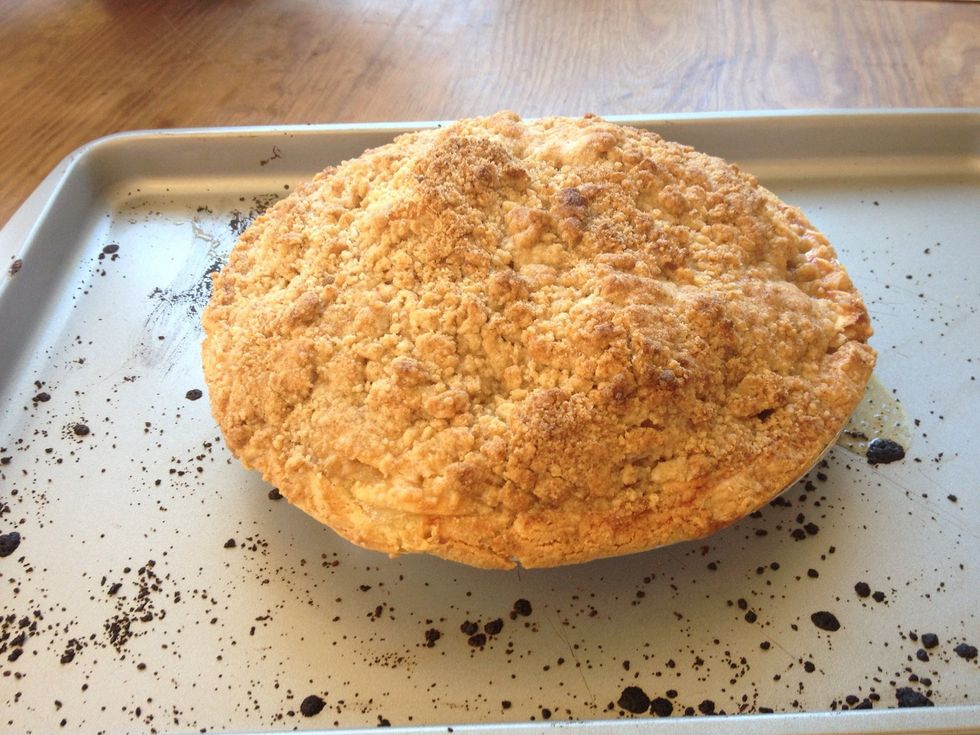 Take it out when the top is golden brown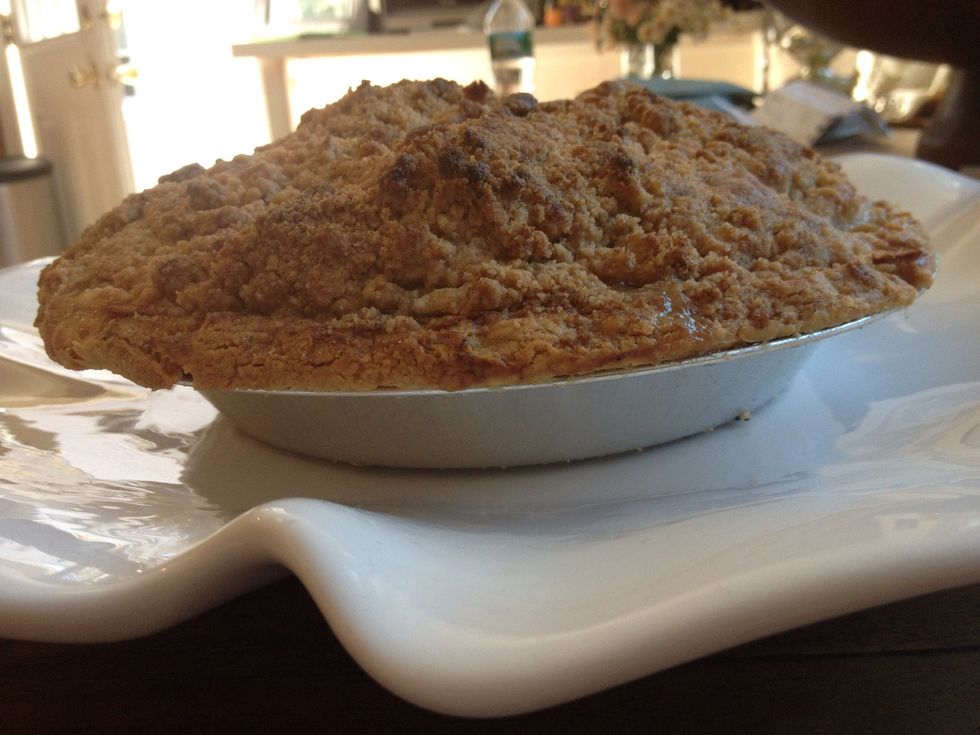 ENJOY!!
Pie crust
6.0 medium apples
1.0 Sugar
Brown sugar
Flour
1/2tsp Cinnamon
1/4tsp Nutmeg
1.0 Stick softened butter
1.0 Egg yolk
2.0 Mixing bowls