Menu: Apple-Honey Drumsticks. Salad with ranch dressing. Chicken Flavored Rice. Grapes. Servings: 6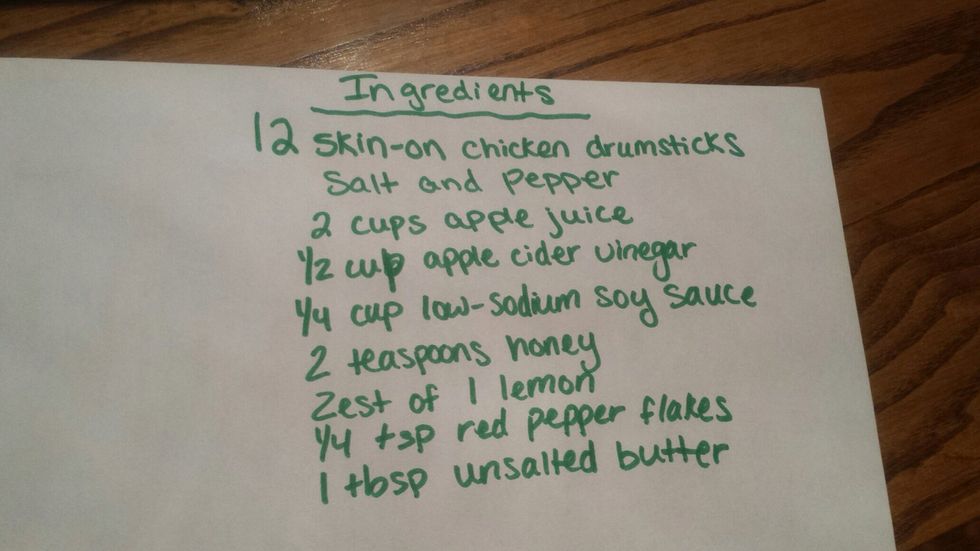 Ingredients for Apple-Honey Drumsticks and sauce
Preheat over to 450 F. Set a wire rack on a baking sheet. Put the drumsticks on the rack and season boy sides with salt and pepper. Back 30 minutes; flip the drumsticks and bake for 30 more minutes.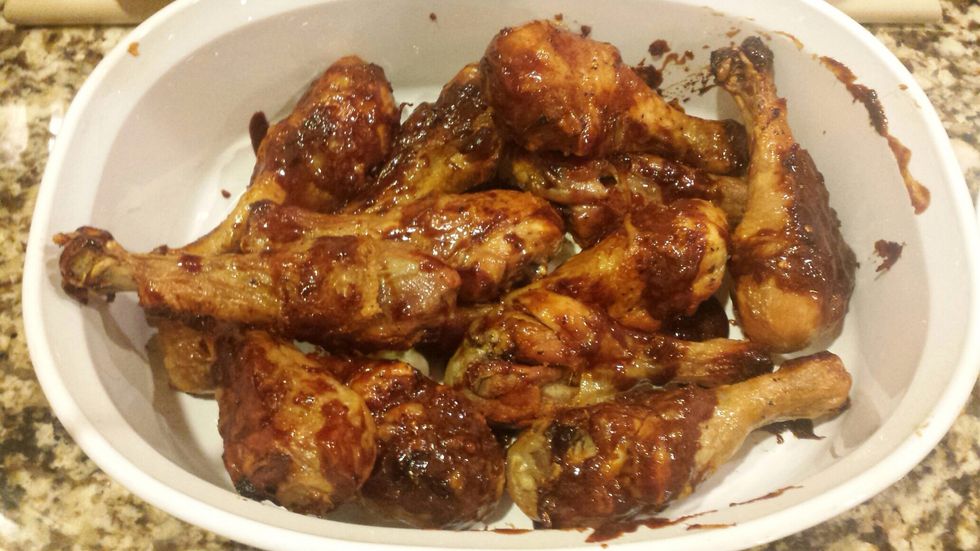 Apple-Honey Drumsticks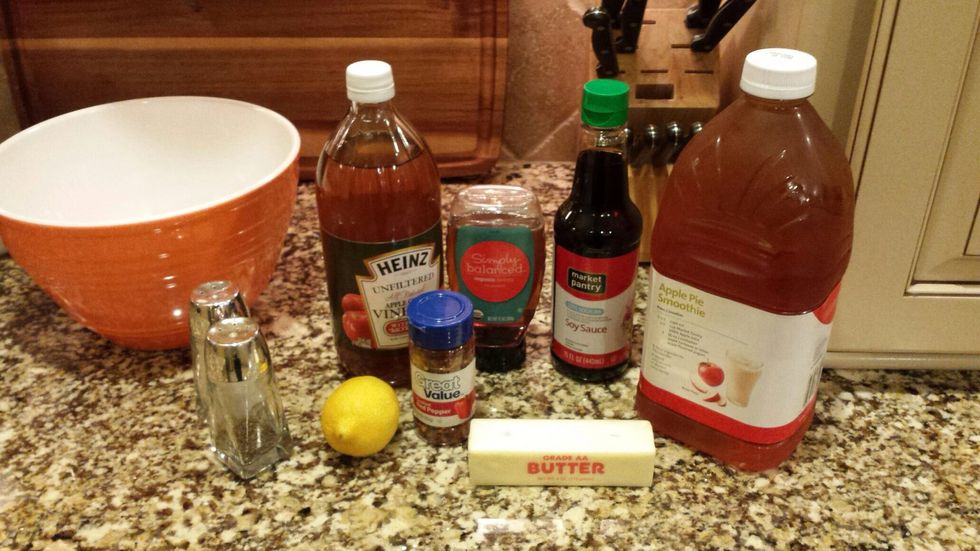 Ingredients for the sauce for the chicken.
Recipe for the sauce for the chicken. Bring the apple juice, vinegar, soy sauce, honey, lemon zest, red pepper flakes, and a pinch of salt to a high simmer in a large skillet over medium-high heat.
Cook until the sauce is syrupy and coats the back of a spoon, 20 to 25 minutes. Set aside until the chicken is done.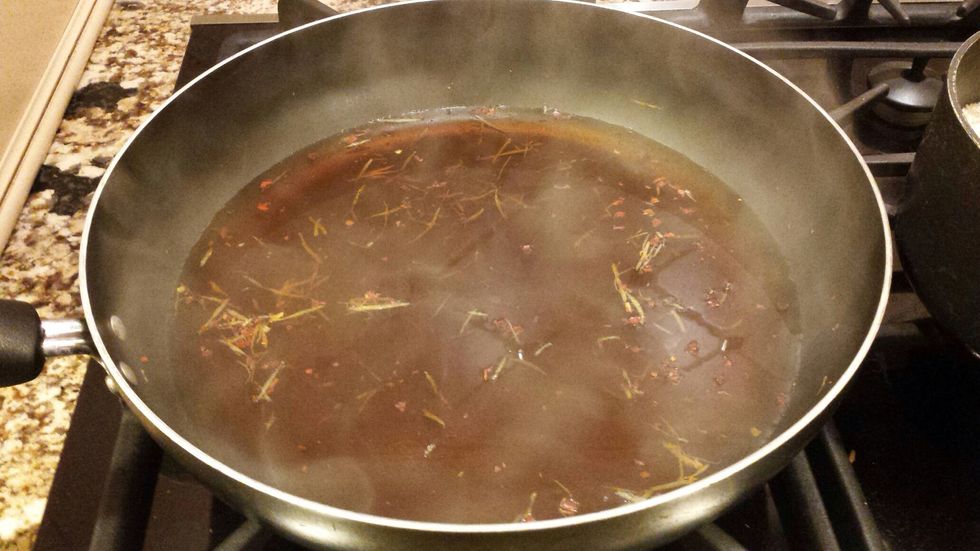 Finished product
Transfer the chicken to a large bowl. Add the sauce and butter and toss to coat. Season with salt and pepper. Transfer the chicken to a platter and drizzle with the remaining sauce.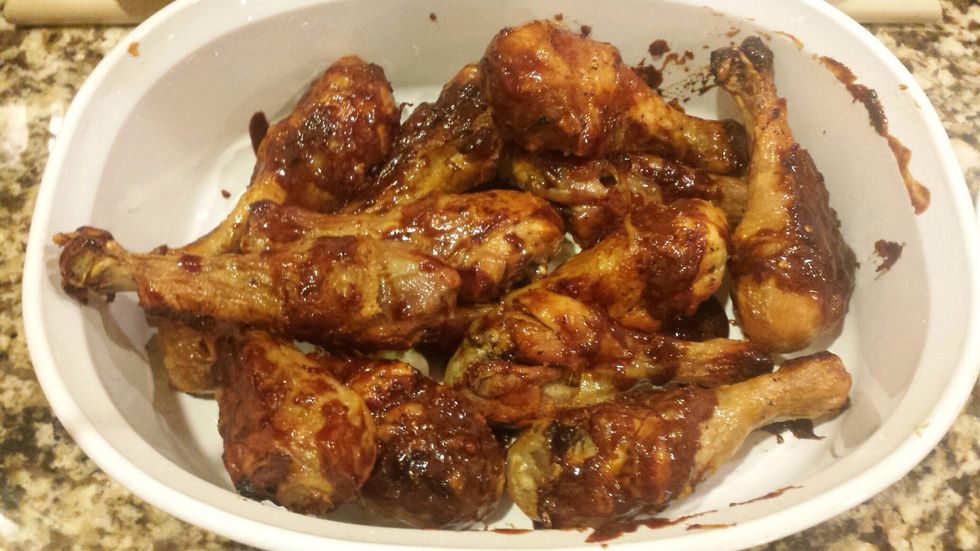 Apple-Honey Drumsticks
Ingredients for the salad: 1 bag of lettuce One to two cucumbers One to two carrots. A block of cheese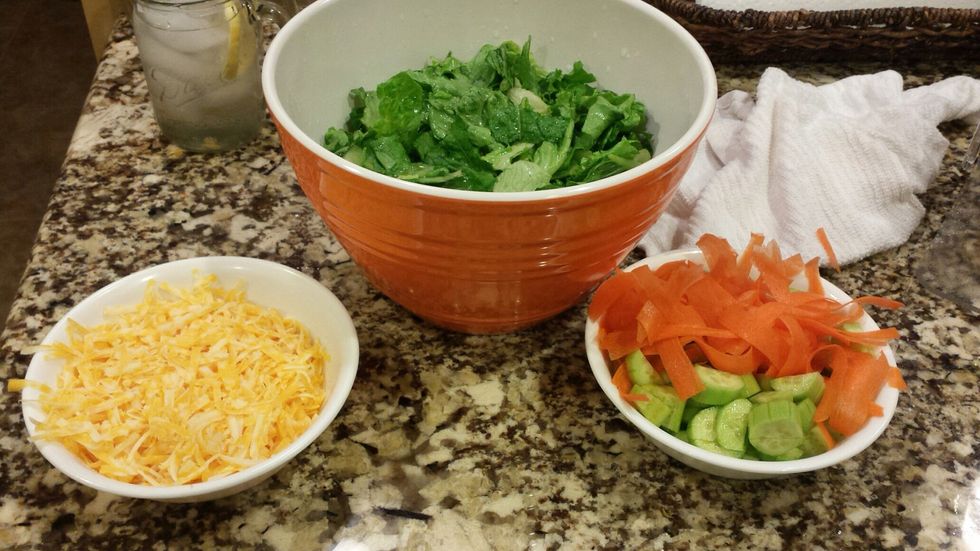 Recipe: Open the bag of lettuce and wash the lettuce. Cut one to two cucumbers into small pieces. Shred one to two carrots and a quarter of a block of cheese.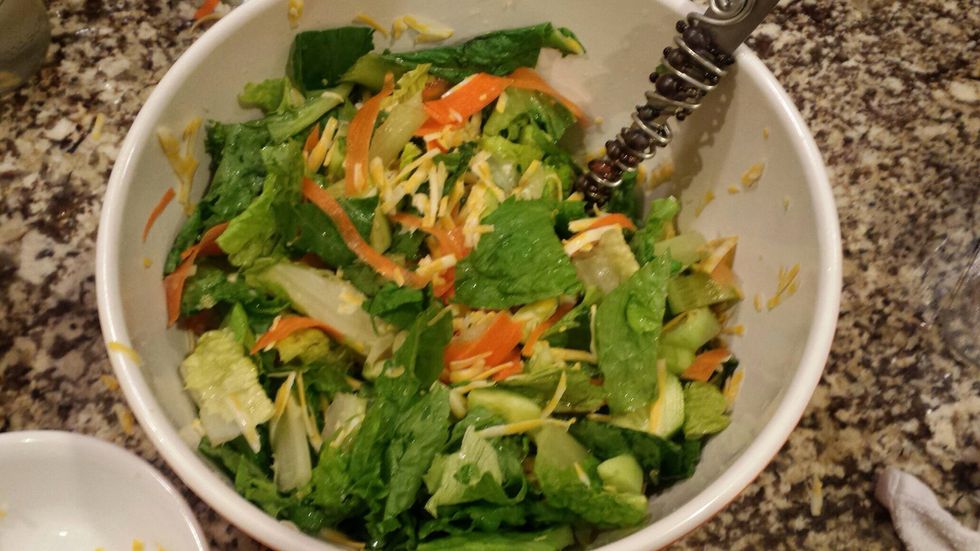 Combine the ingredients to make a salad.
Ingredients for ranch dressing: 2 tbsp dried parsley, 1 tsp dried dill, 1 tsp garlic powder, 1 tsp onion powder, 1/2 tsp dried basil, 1/2 tsp pepper
Recipe for ranch dressing: take 1 tbsp of the ranch dressing mix that was just made and add 1/3 c of mayo and a 1/4 c of milk. Shake well.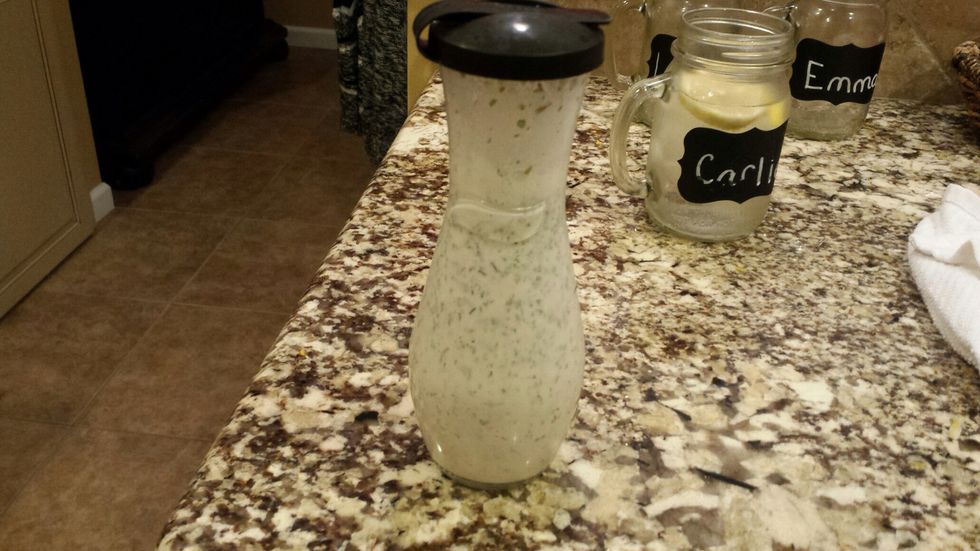 Ranch dressing
Ingredients for rice: 2 packages of rice, 2 cups of water, 1 tbsp butter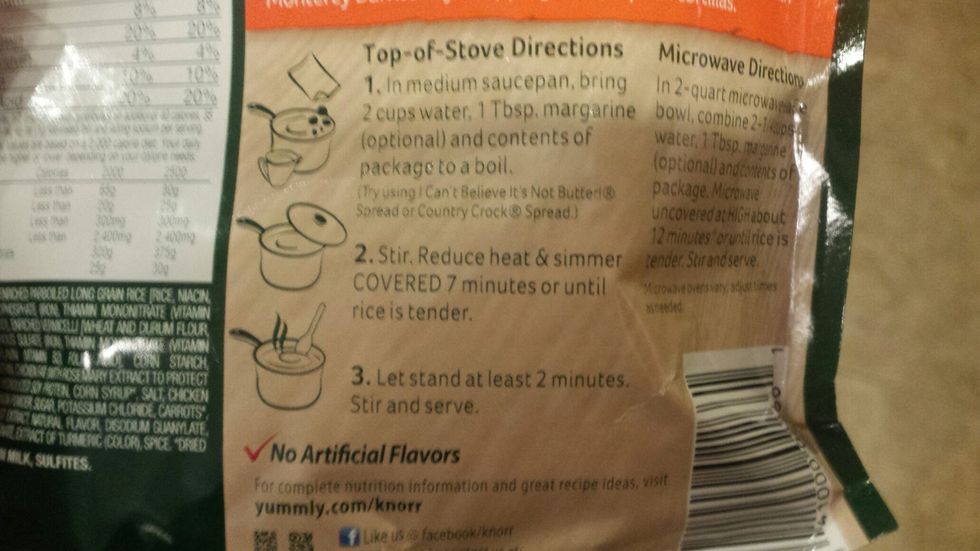 Recipe to cook the chicken flavored rice.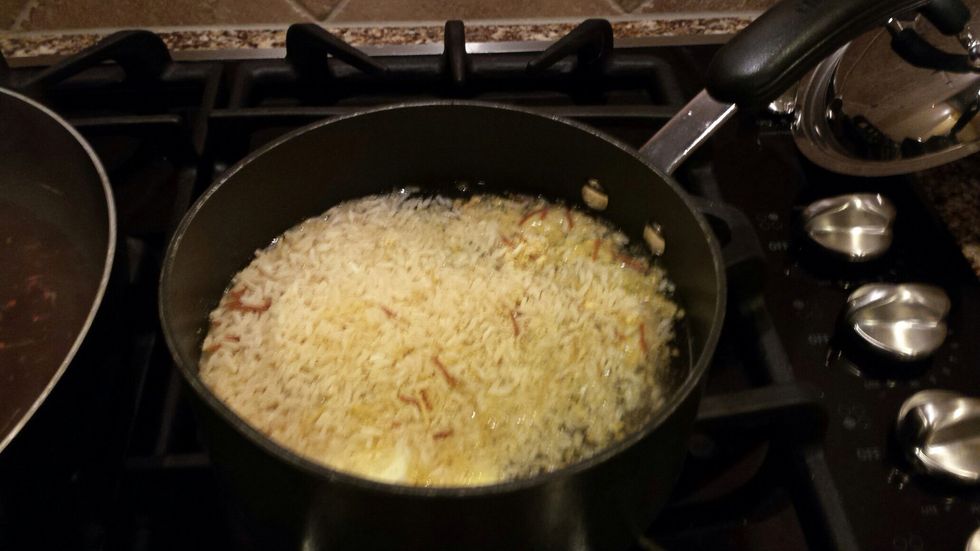 Before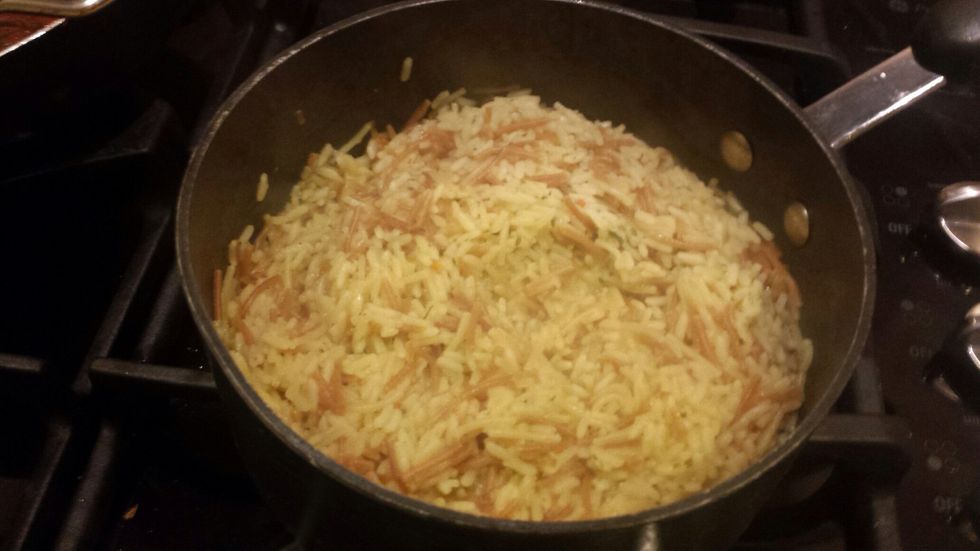 After
Grapes. Wash the grapes and put them in a bowl.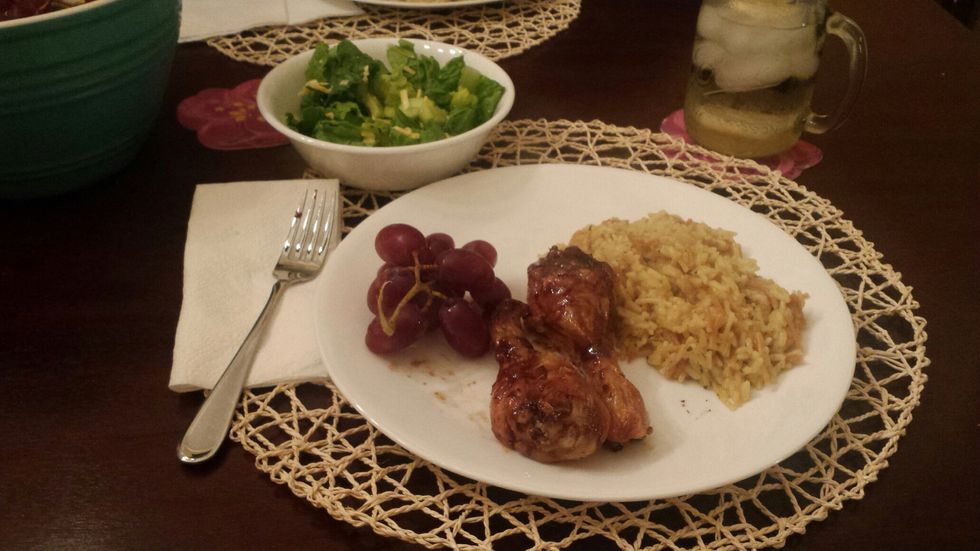 Final meal. 2 Apple-Honey drumsticks, a small portion of rice, some salad with a little dressing, and some grapes.
Evaluation:I served this meal to my family and we all thought it turned out well. The only complaint came from my 9 year old sister who said there was not enough chicken on the drumstick.
Evaluation: I also did not burn anything. The only thing I did differently from the recipe was I put the drumsticks directly on the baking sheet and they still turned out good.
Cost per serving: Chicken Drumsticks: $1.51 , salad: $1.02 , ranch salad dressing: $.15 , rice: $0.59 , Grapes: $0.39 Total cost: $3.66
The creator of this guide has not included ingredients