How to cook apple galette
This dessert is one your dinner party guests will believe you spent hours concocting.
36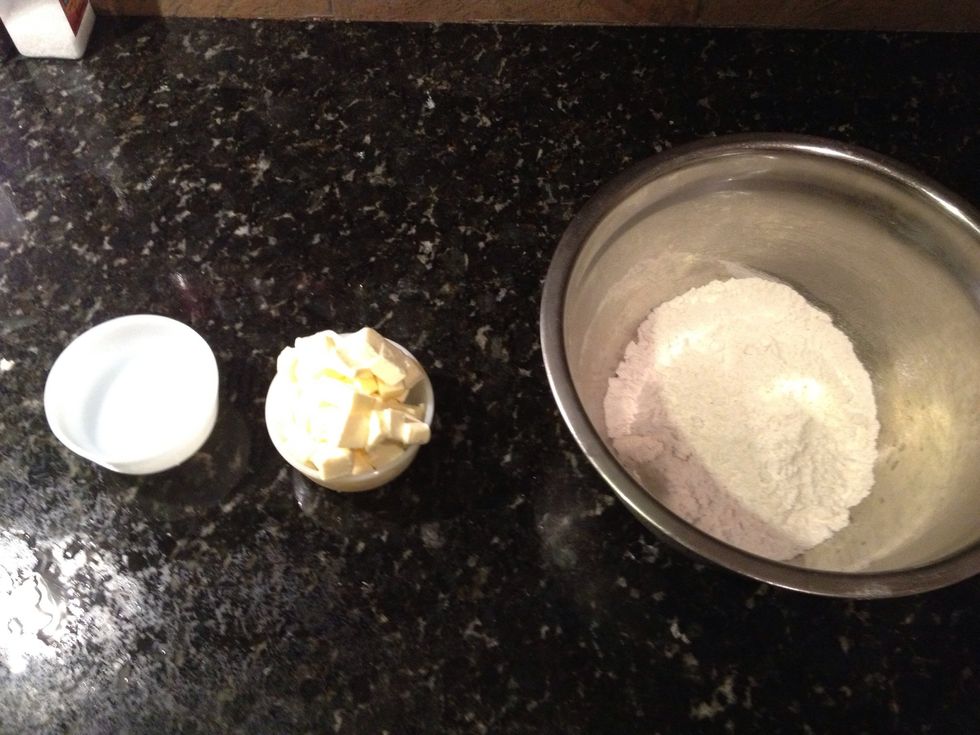 Lets start with the crust... Cube butter to make it easier to incorporate into flour. Slice stick of butter lengthwise twice. The four smaller "sticks" should now be sliced into cubes. Repeat!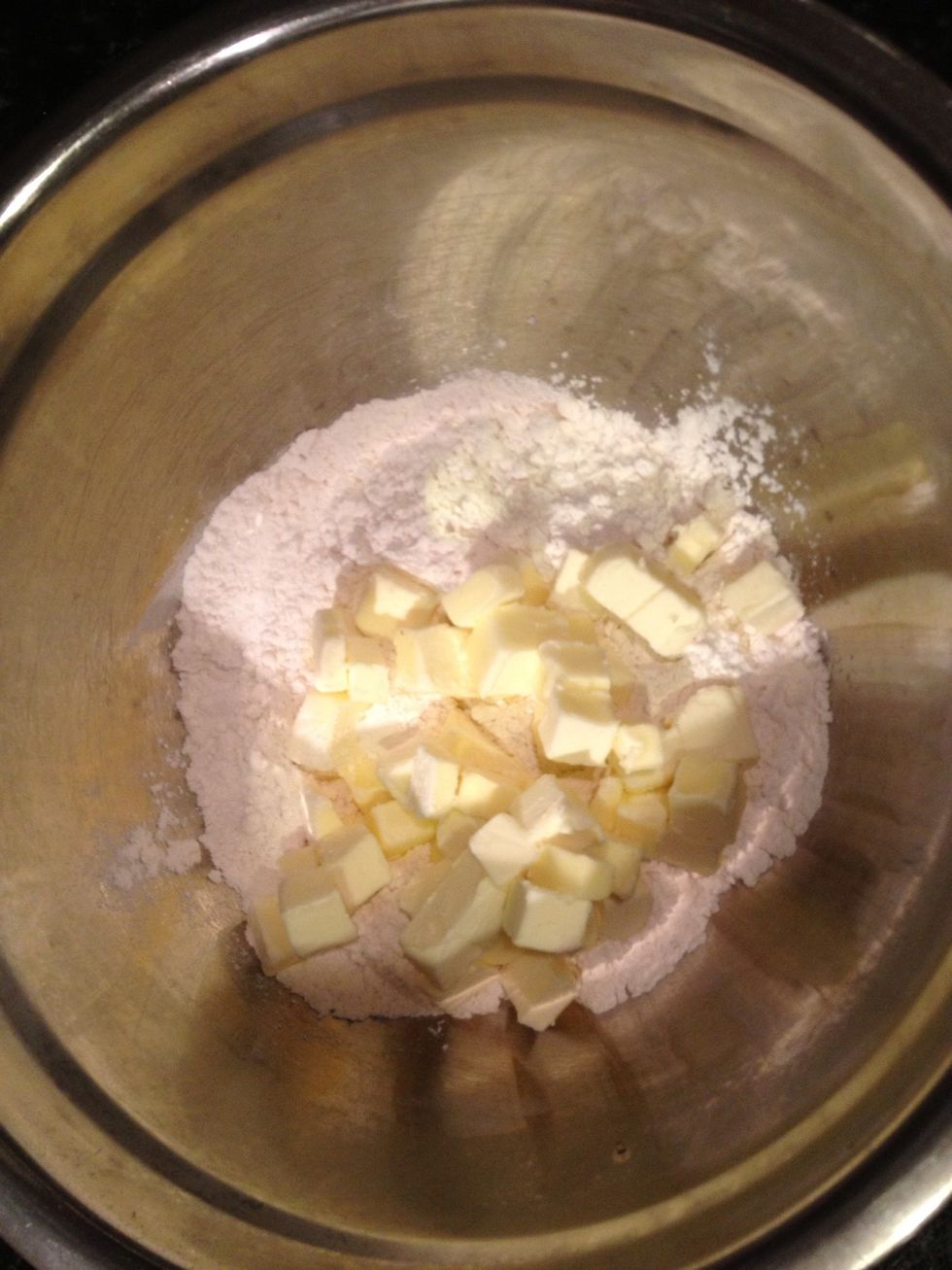 Place 2 cubes of ice in water. Combine dry ingredients into a bowl. Place in freezer for ten minutes along with butter and water. Take out of freezer after 10 minutes. Time to cut butter into dry.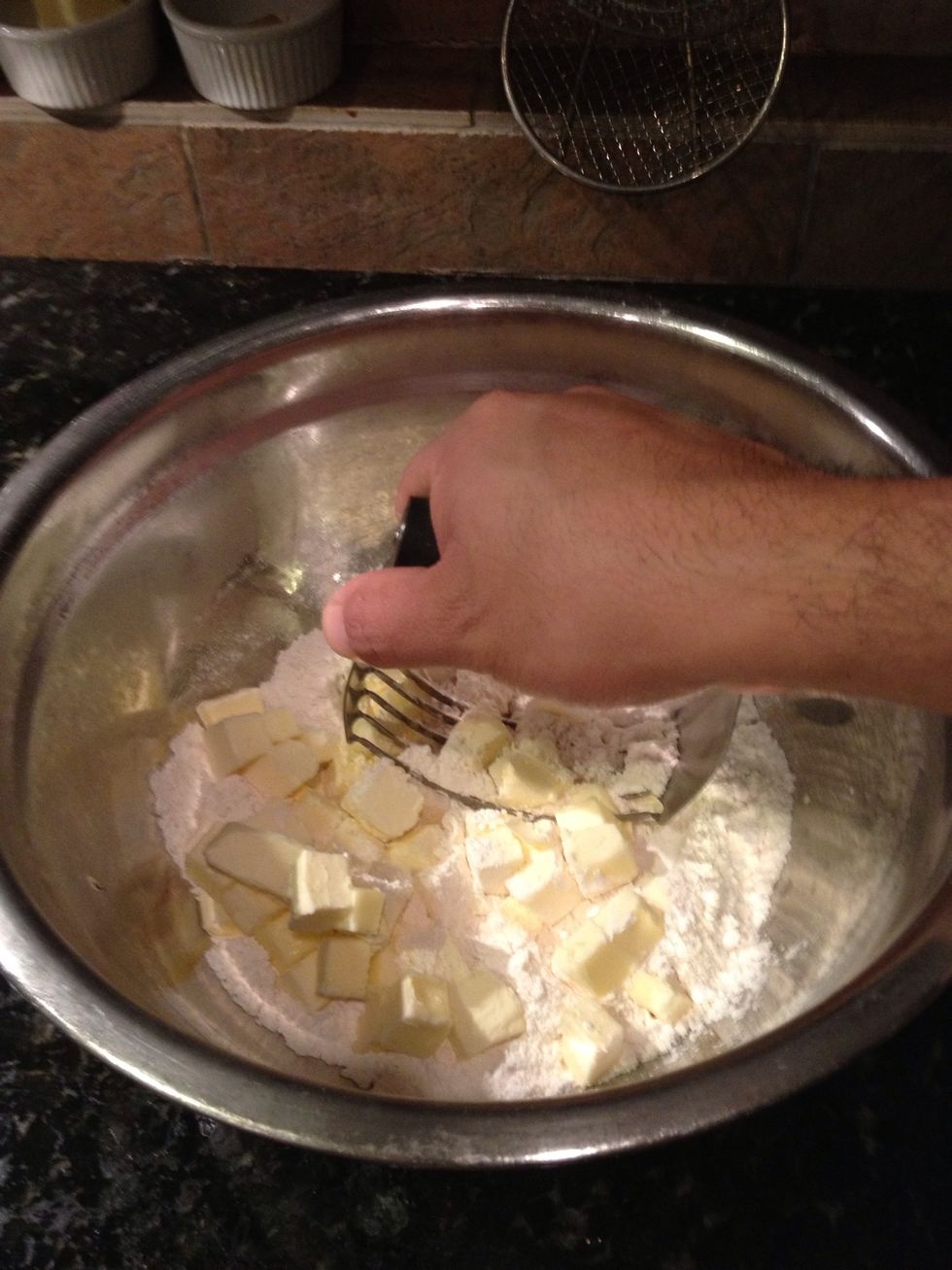 Using a pastry cutter smash butter into dry ingredients. A food processor can be used to do the job...remember though place bowl and blade into freezer. This step is crucial to ensure flakiness!
Use the back of a paring knife to clean out the cutter every so often until your chucks of butter are pea sized. Butter makes the best pie crust, shortening adds 0 flavor. Butter Power!!!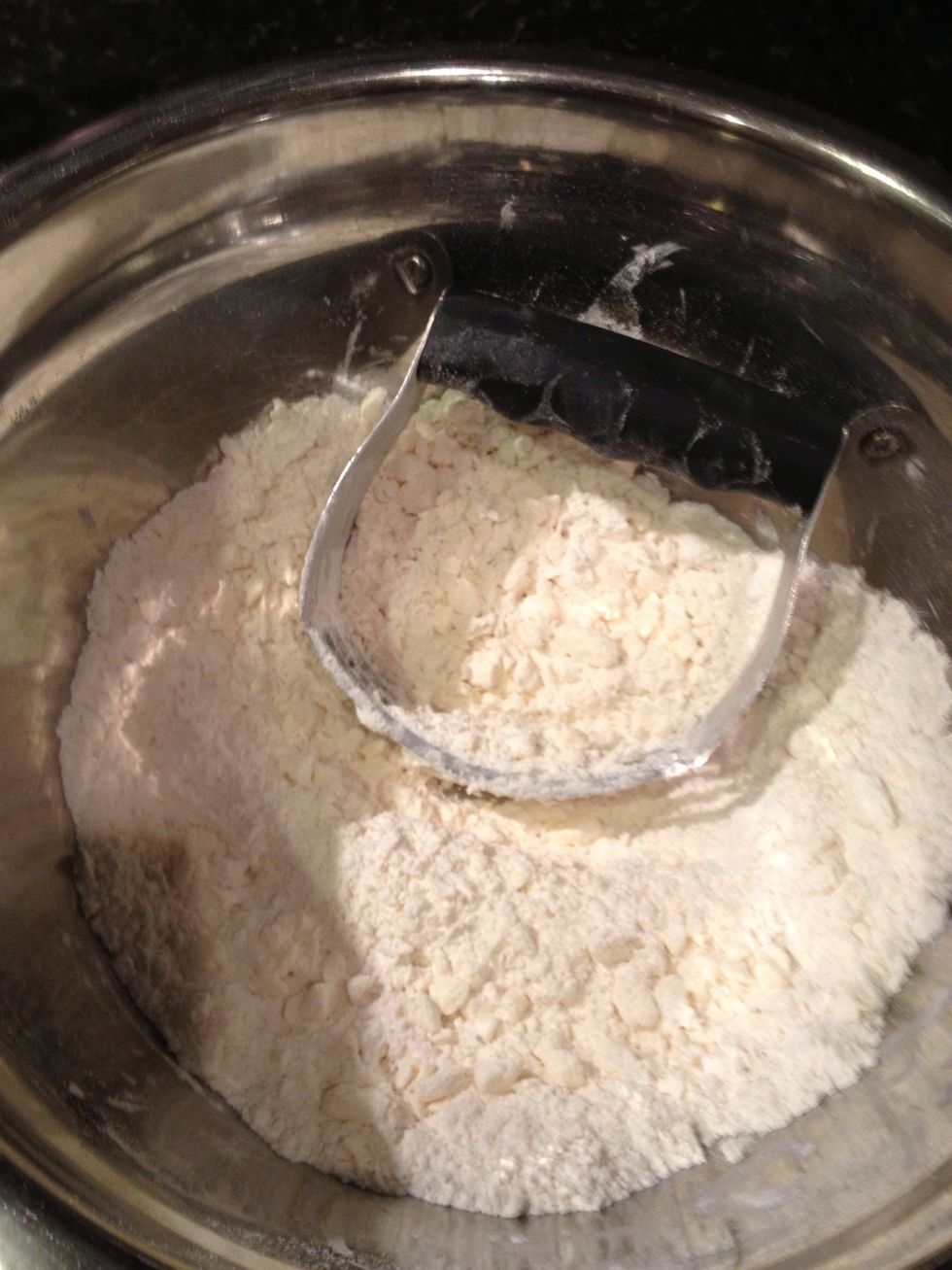 Pea sized.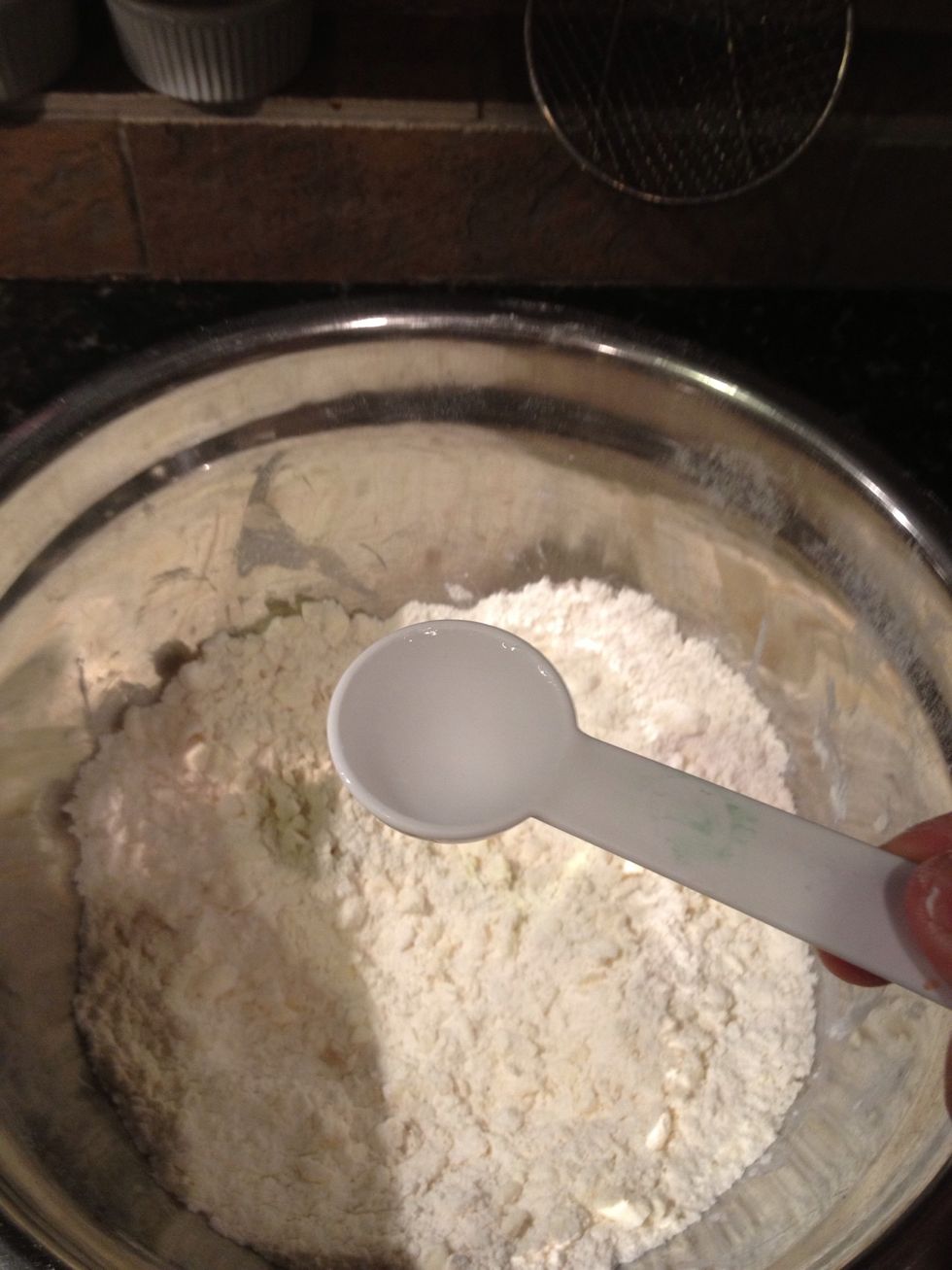 Begin adding 1/3 cup ice water a tablespoon at a time . Use your hands to mix the dough until it begins forming a ball.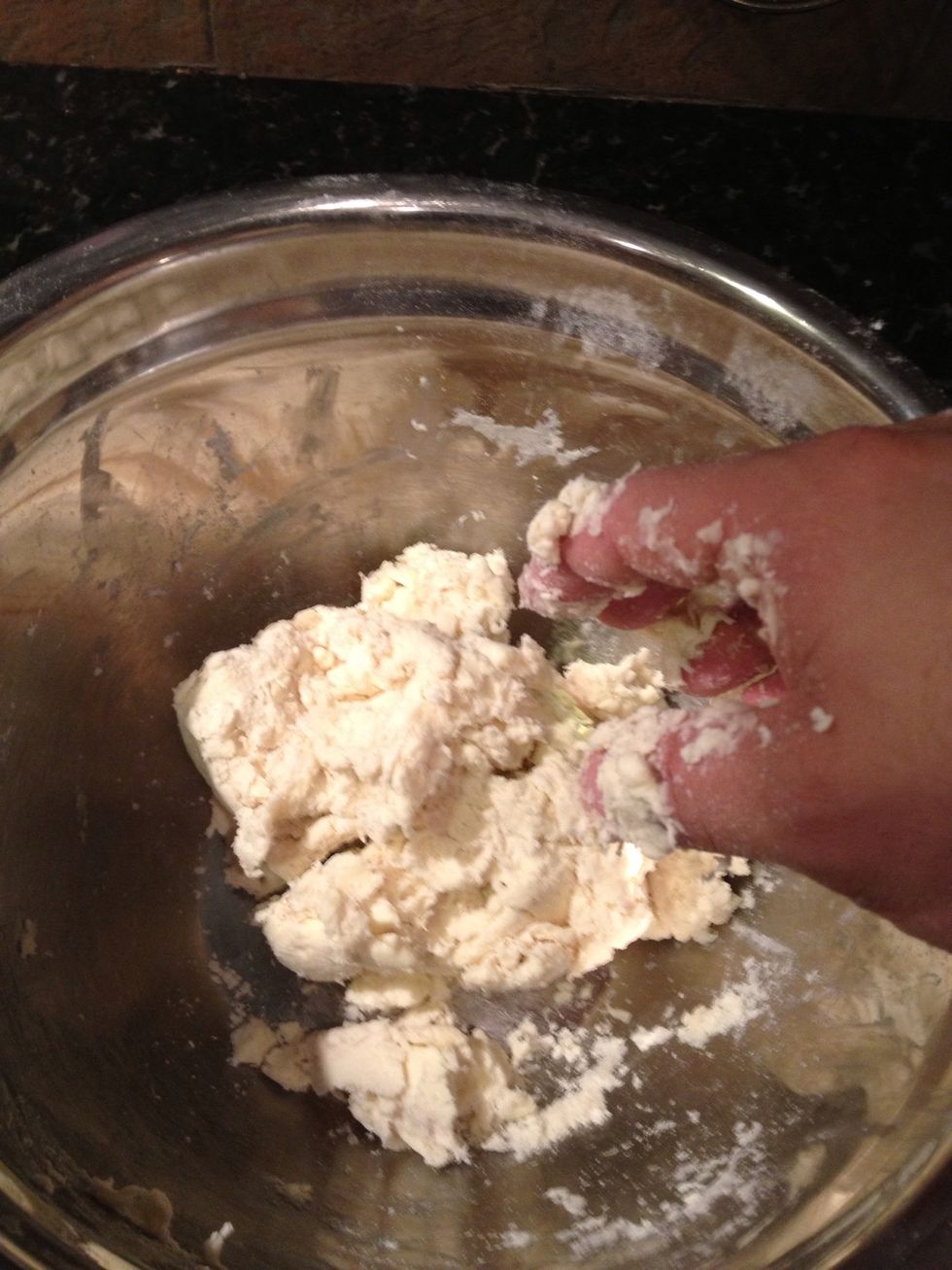 Almost there...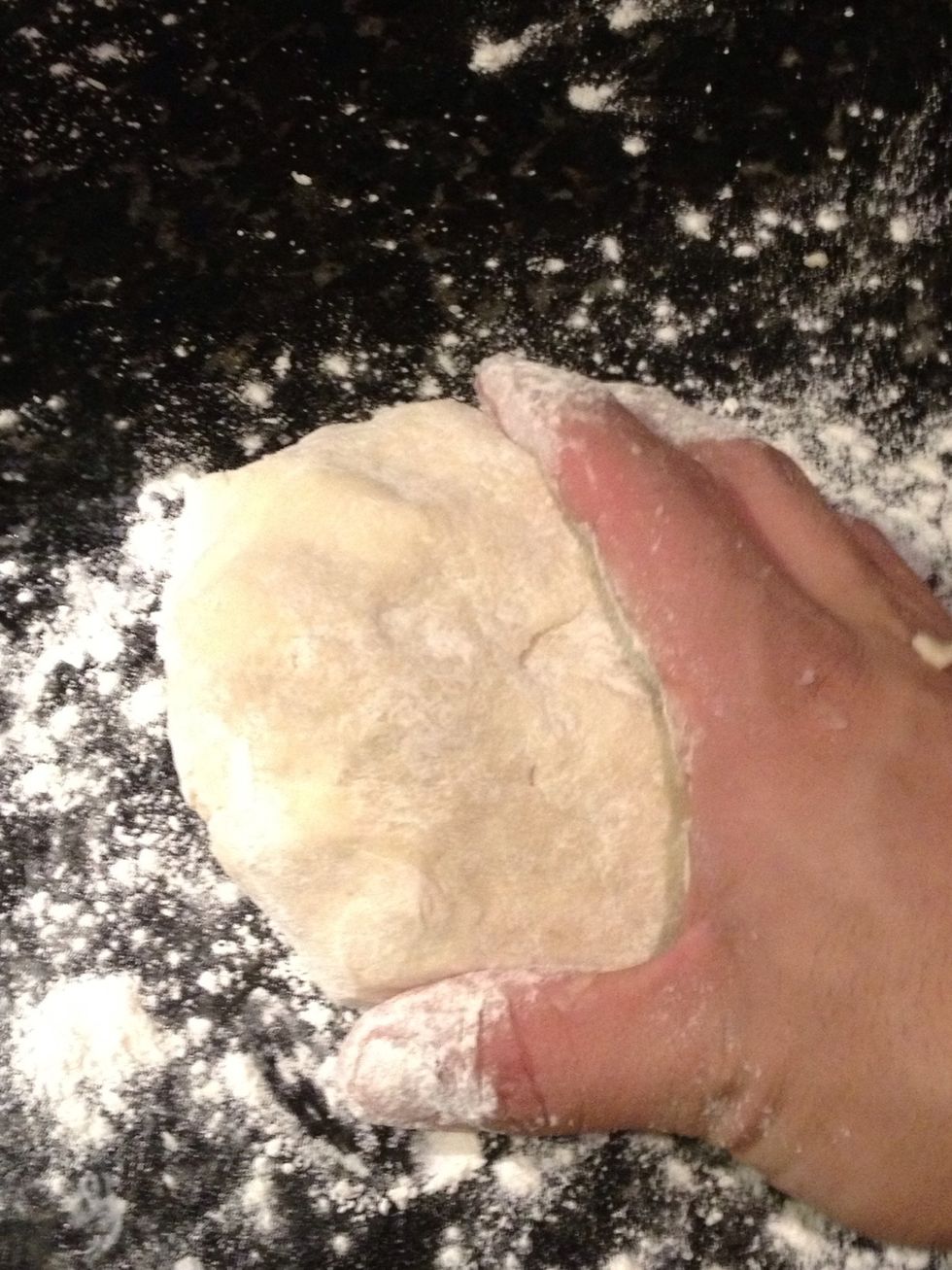 Turn dough ball out onto floured surface, use palm to flatten.
Wrap dough in plastic wrap.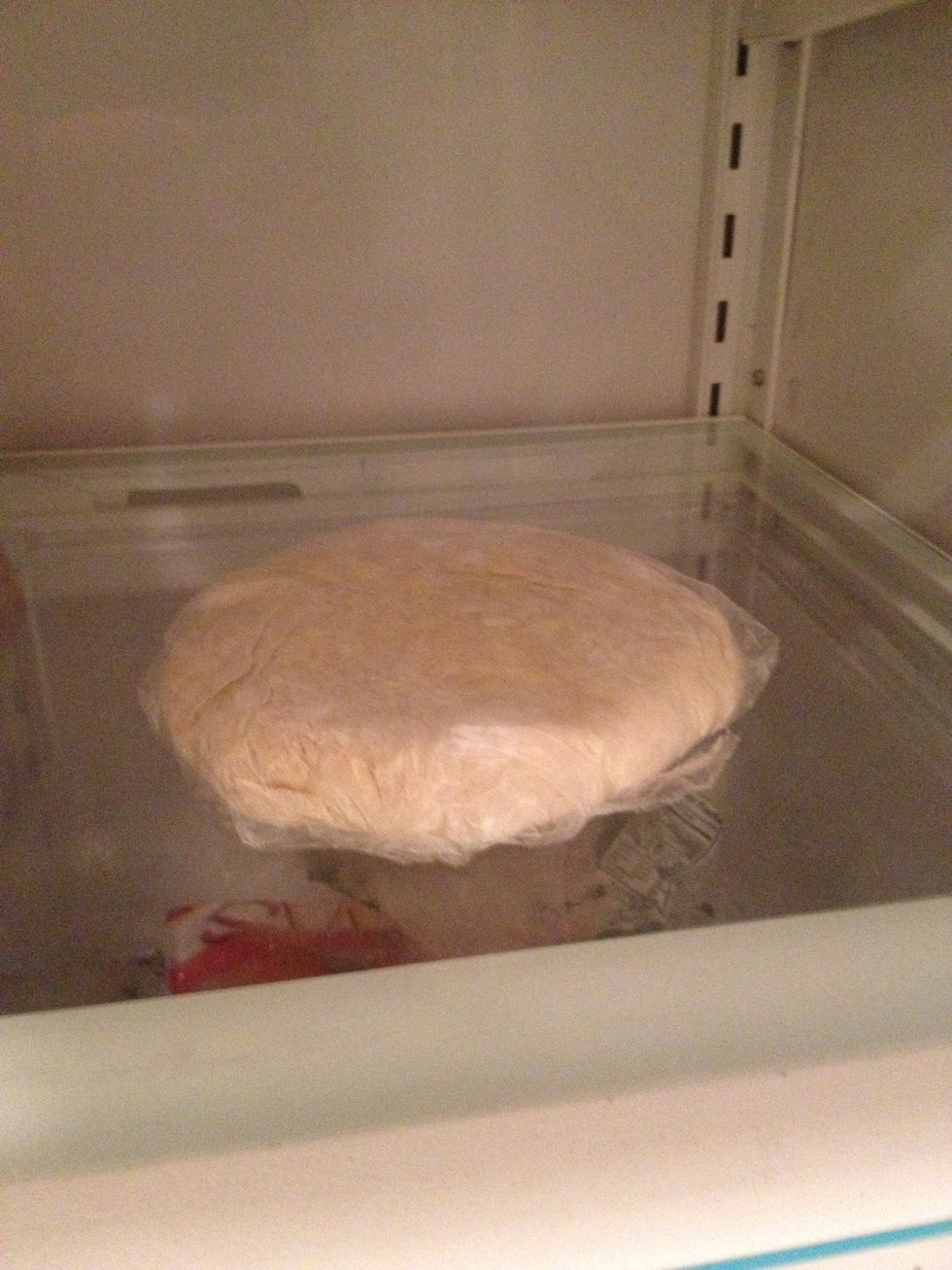 Chill in the refrigerator for 10 minutes. This helps bring the doughs temperature down, another step that helps with flakiness.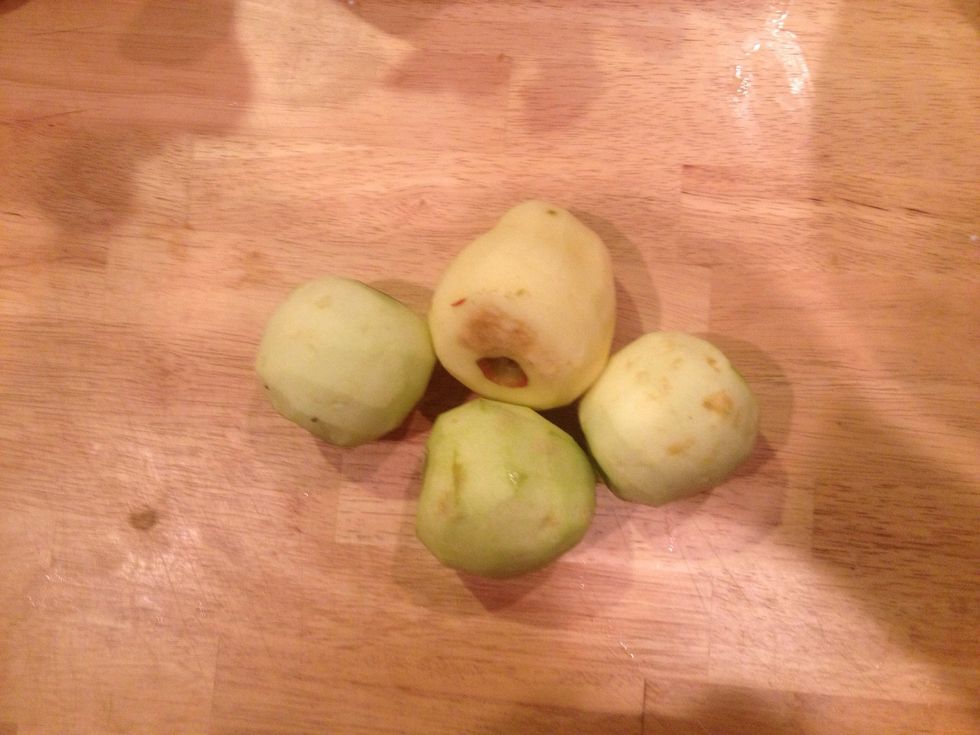 Peel apples.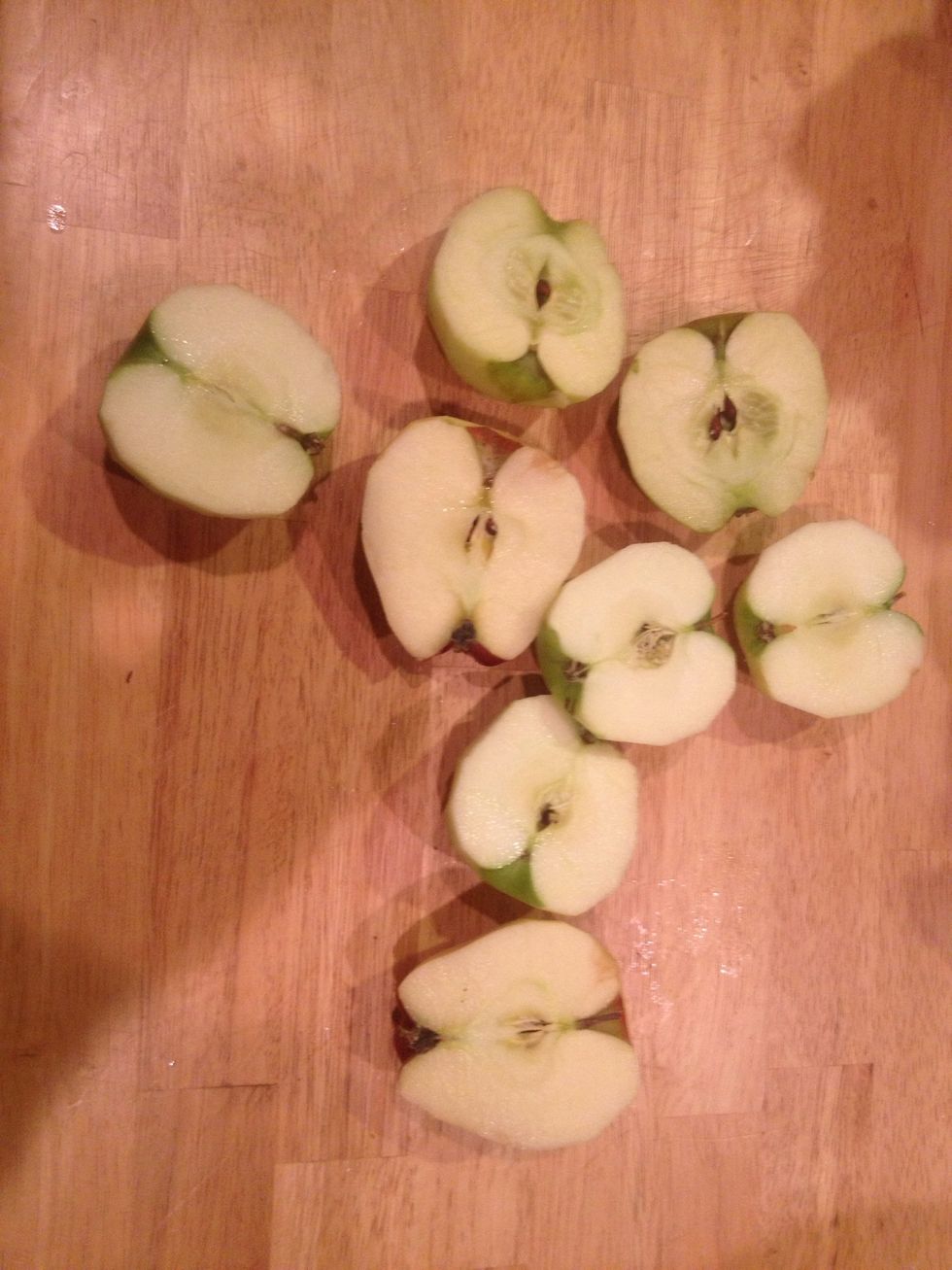 Slice apples in half.
Slice your halves into quarters.
Now core the apples. Place apple quarter onto its side. Bringing knife down at a 45• angle in order to complete the coring in a single slice.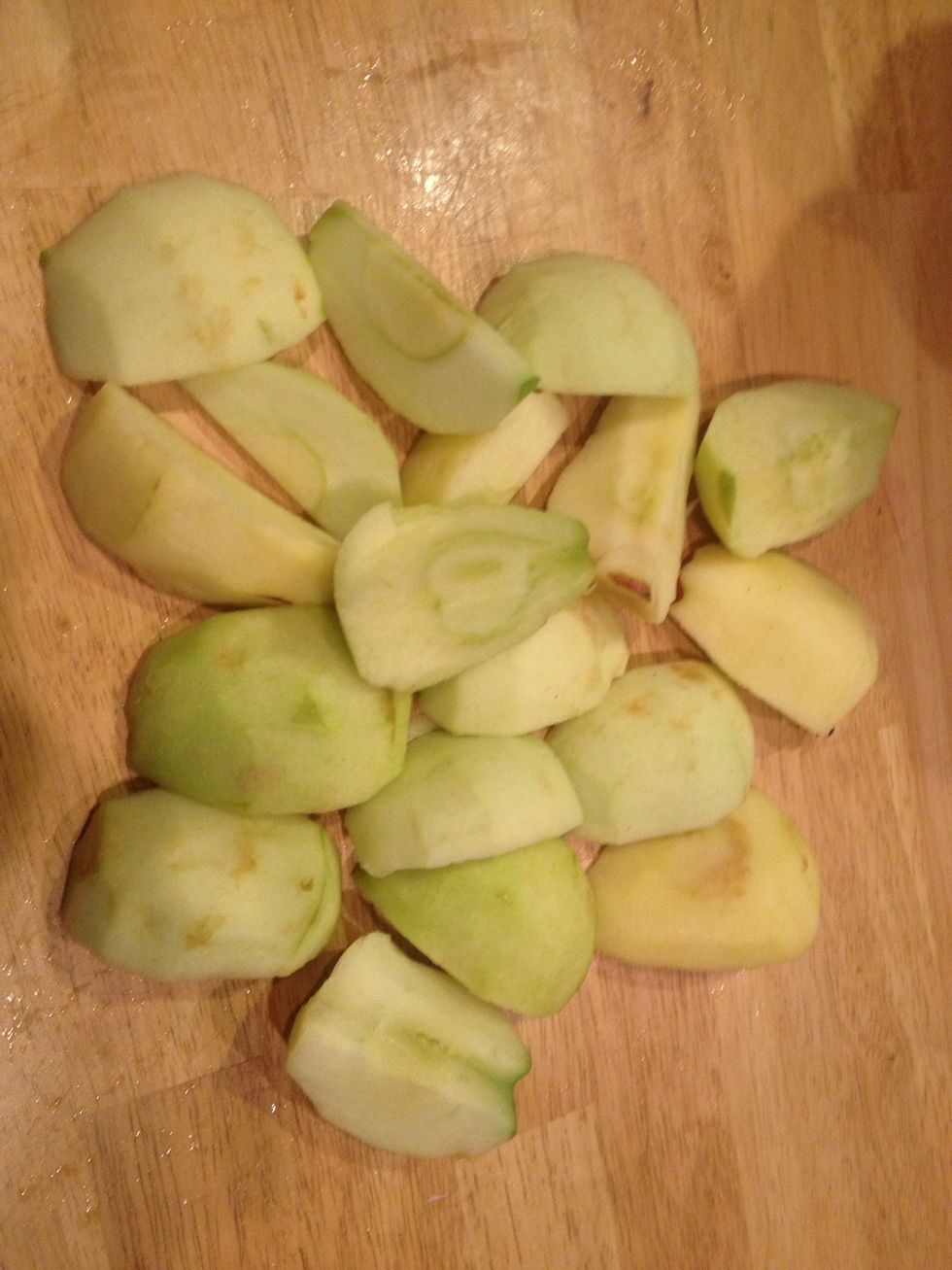 Repeat.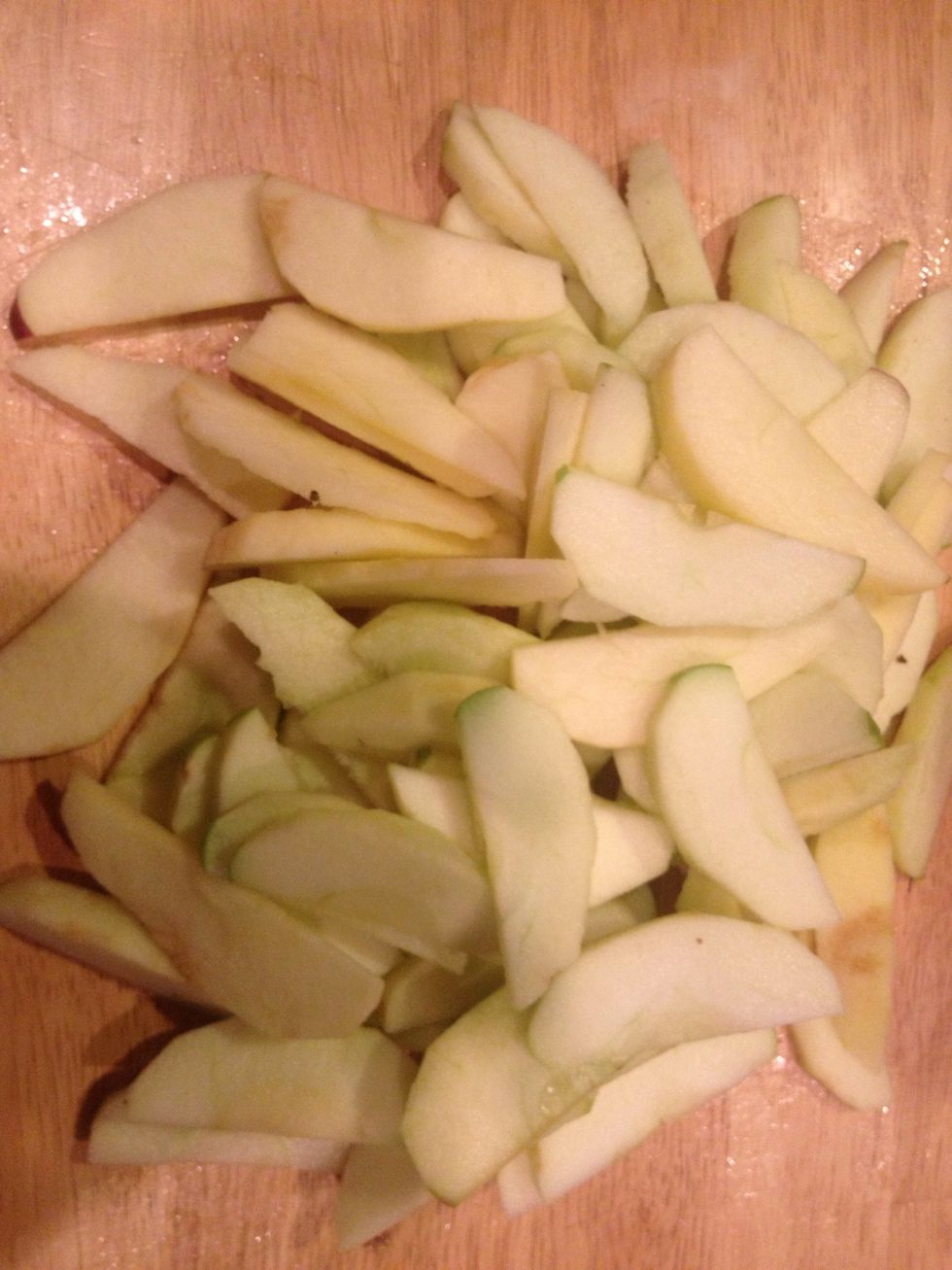 Slice cored quarters into equally sized slices.
Plunge your apples into an ice watter bath to prevent browning.
Place unwrapped refrigerated dough onto parchment paper.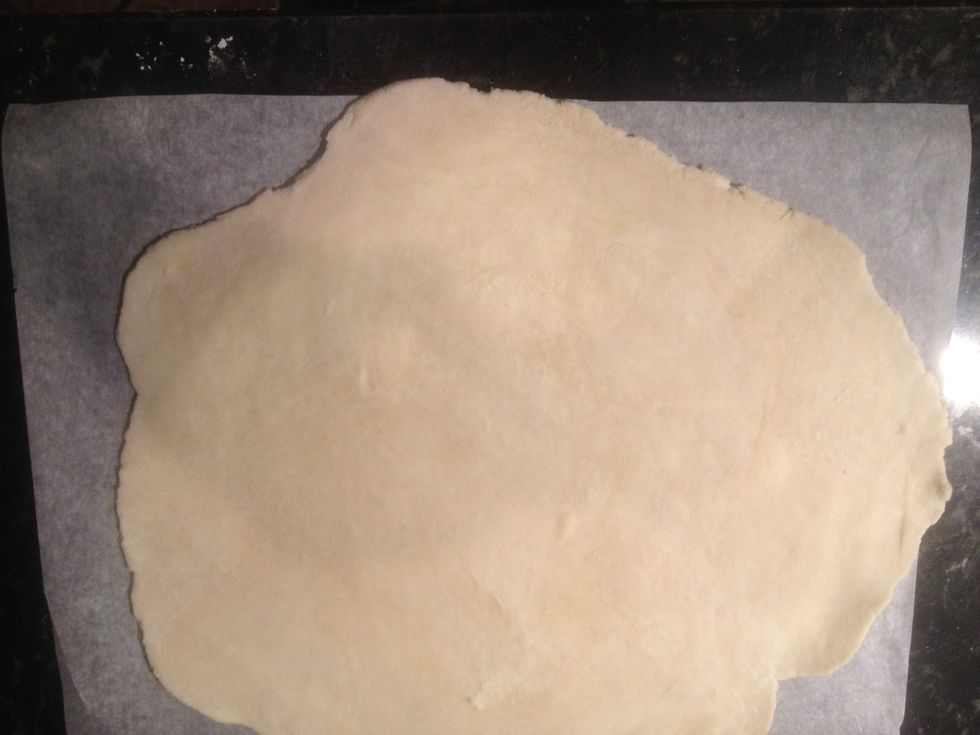 Roll dough out to form 12" circle.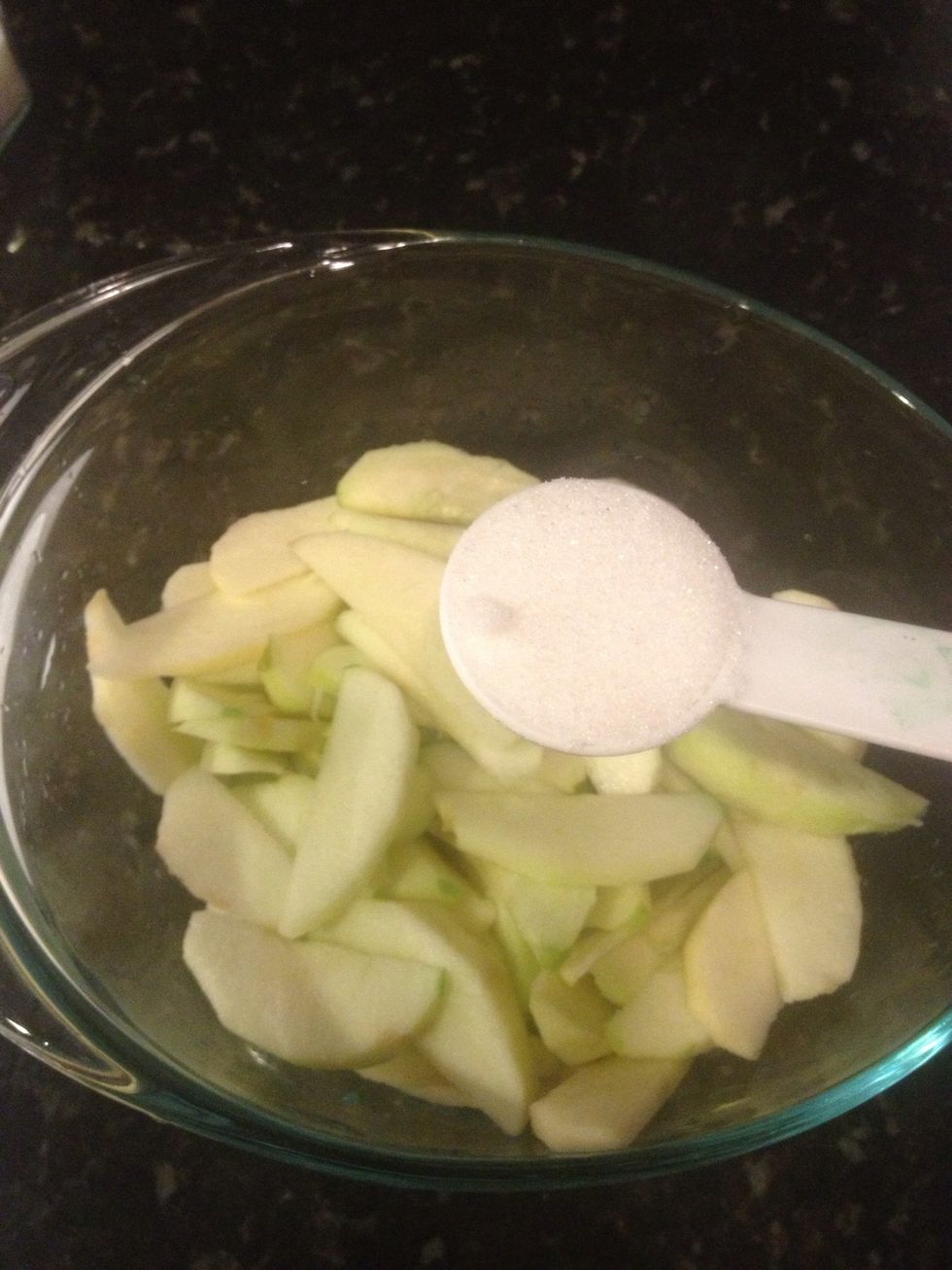 Drain apples. Sprinkle 2 tablespoons of sugar.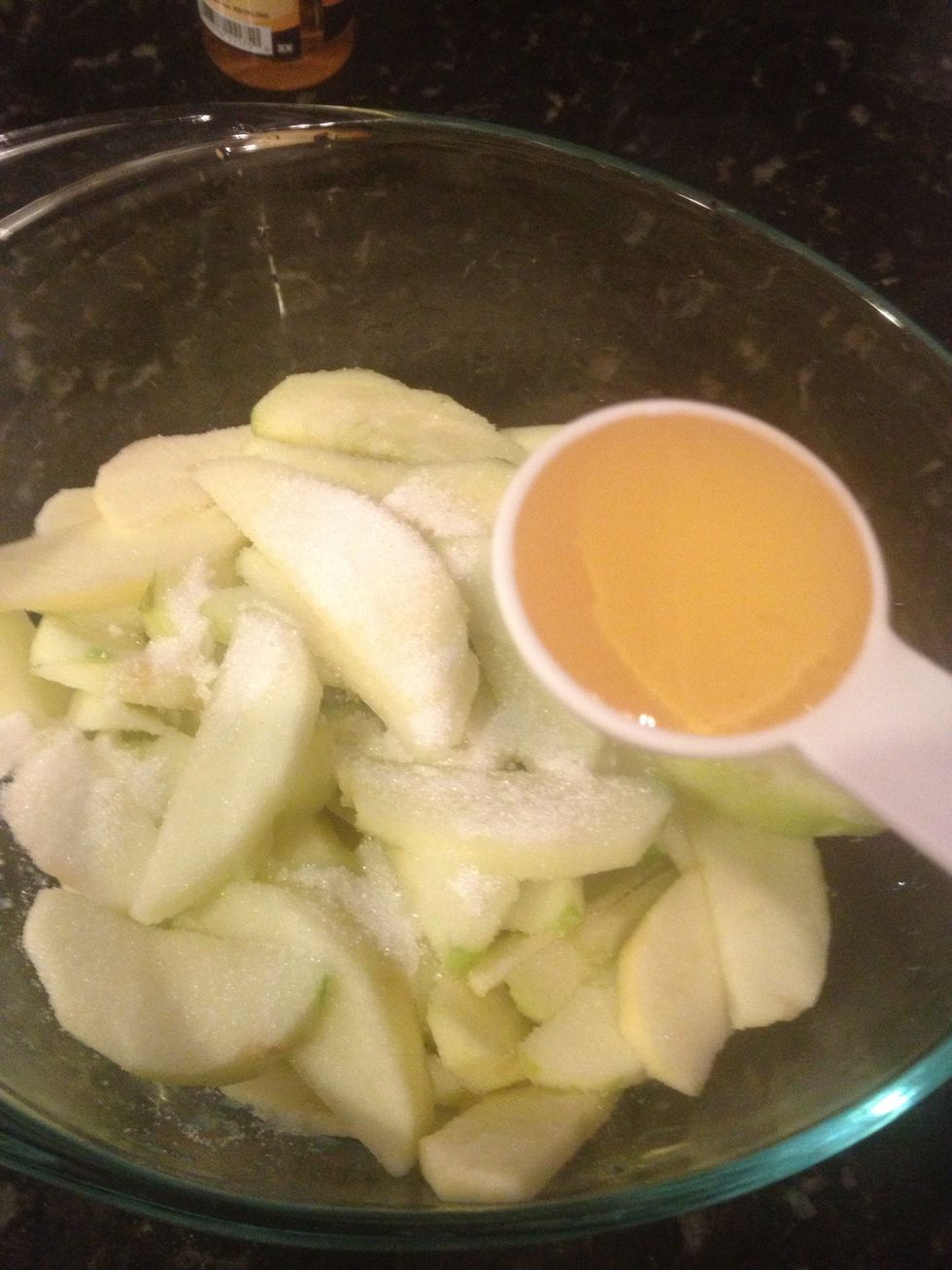 Add agave nectar or honey.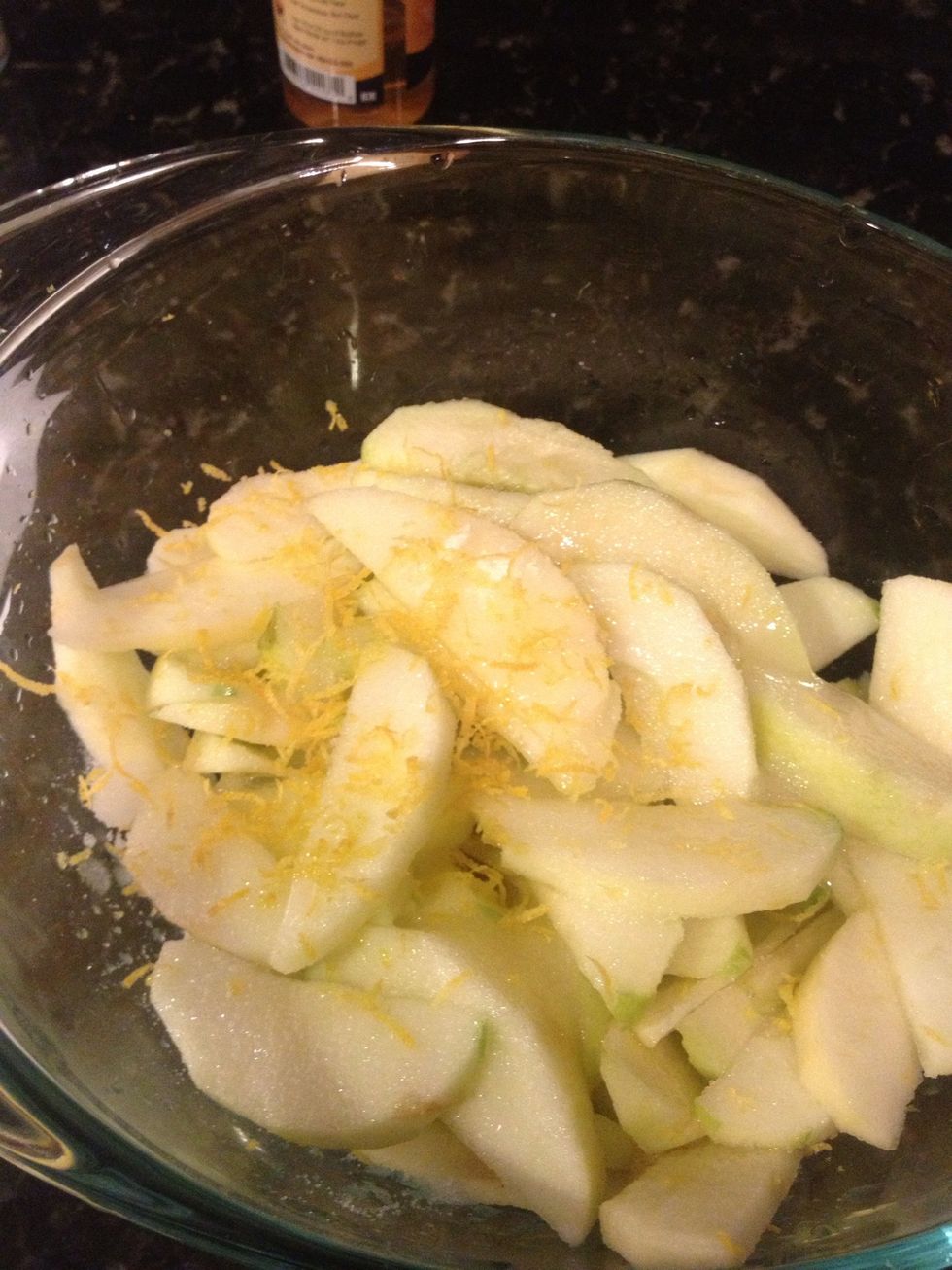 Zest lemon into mix.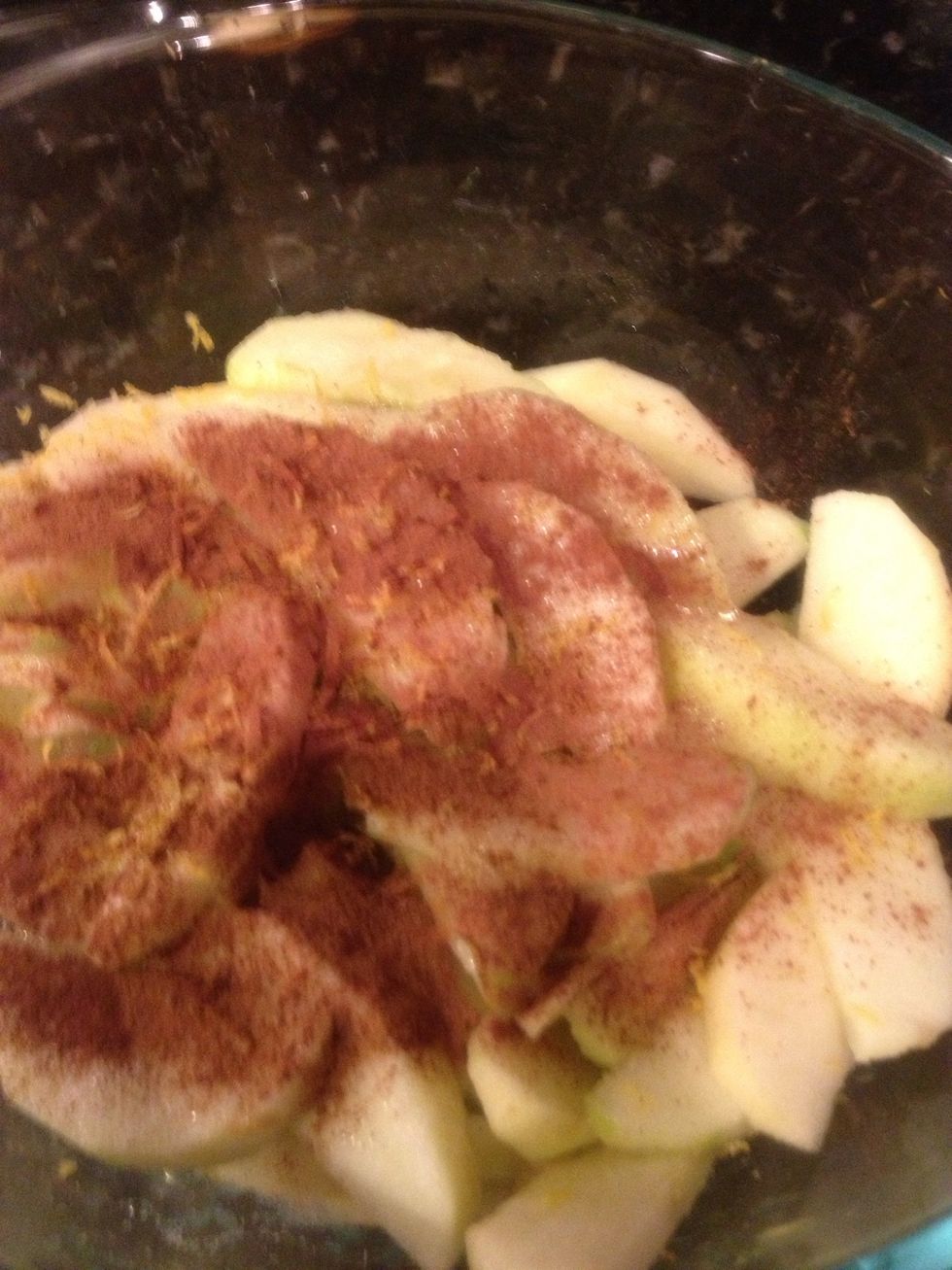 Sprinkle on cinnamon.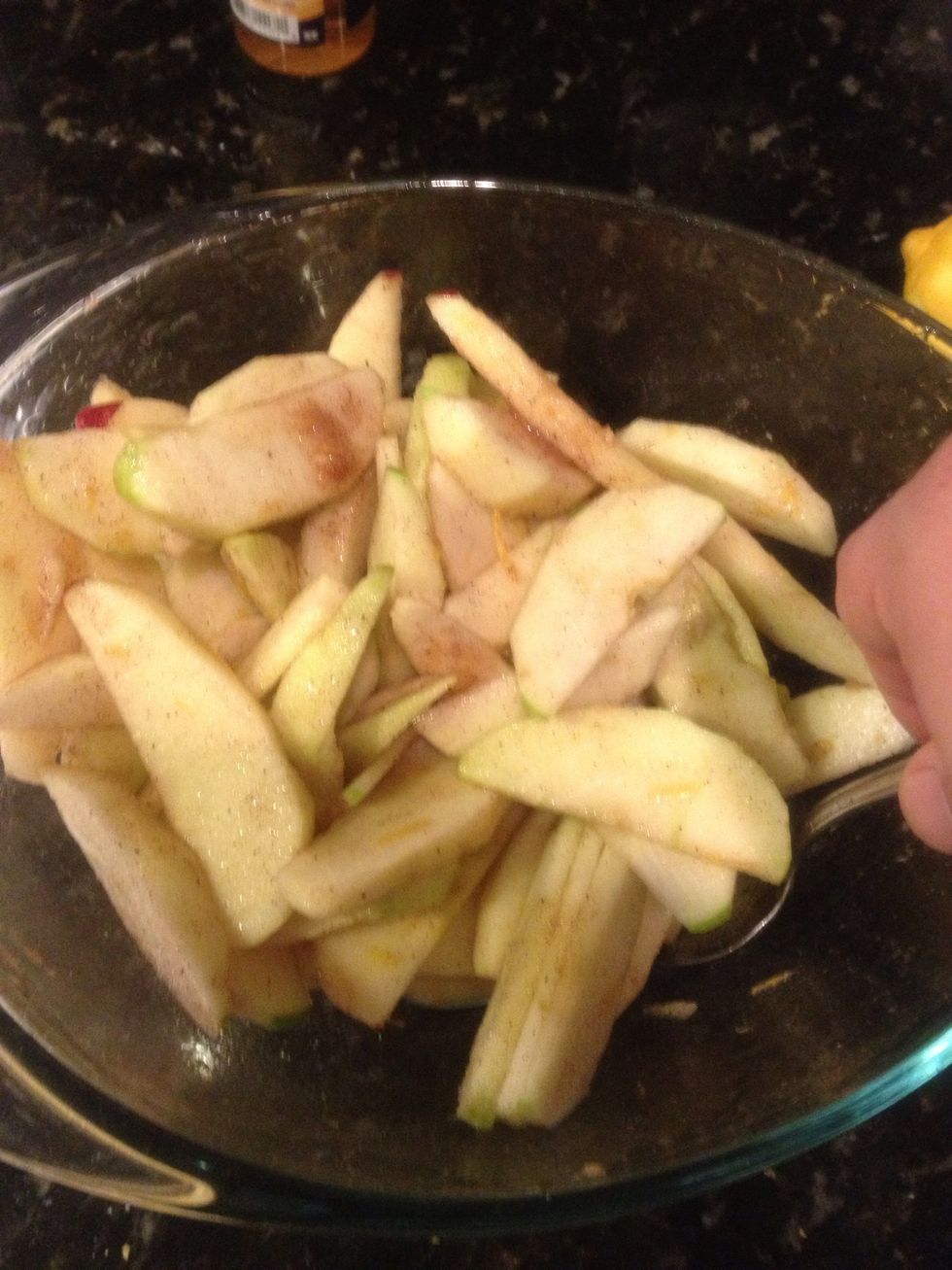 Mix apples to season.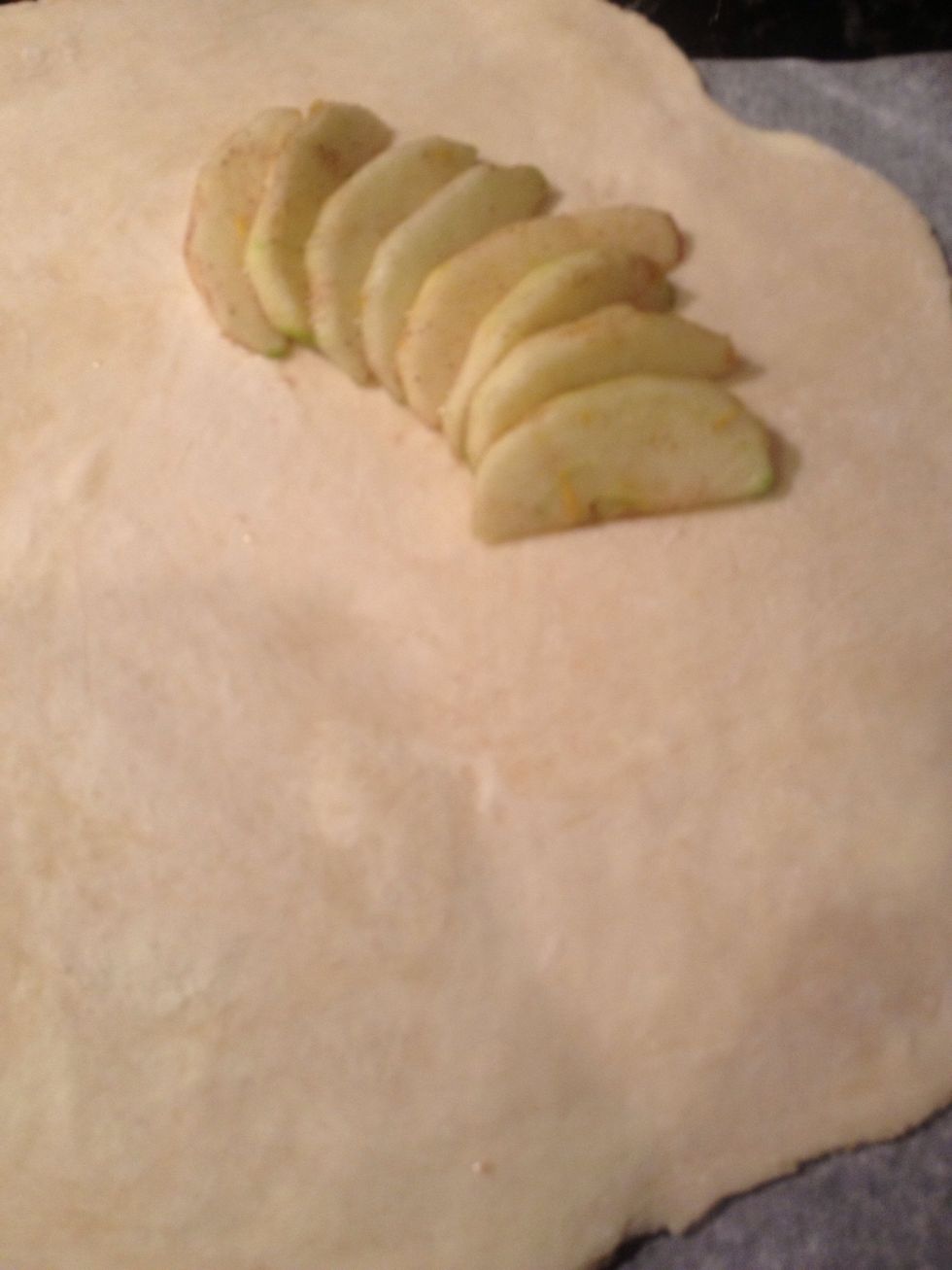 Begin layering apple slices 3" inward from outer edge of the crust.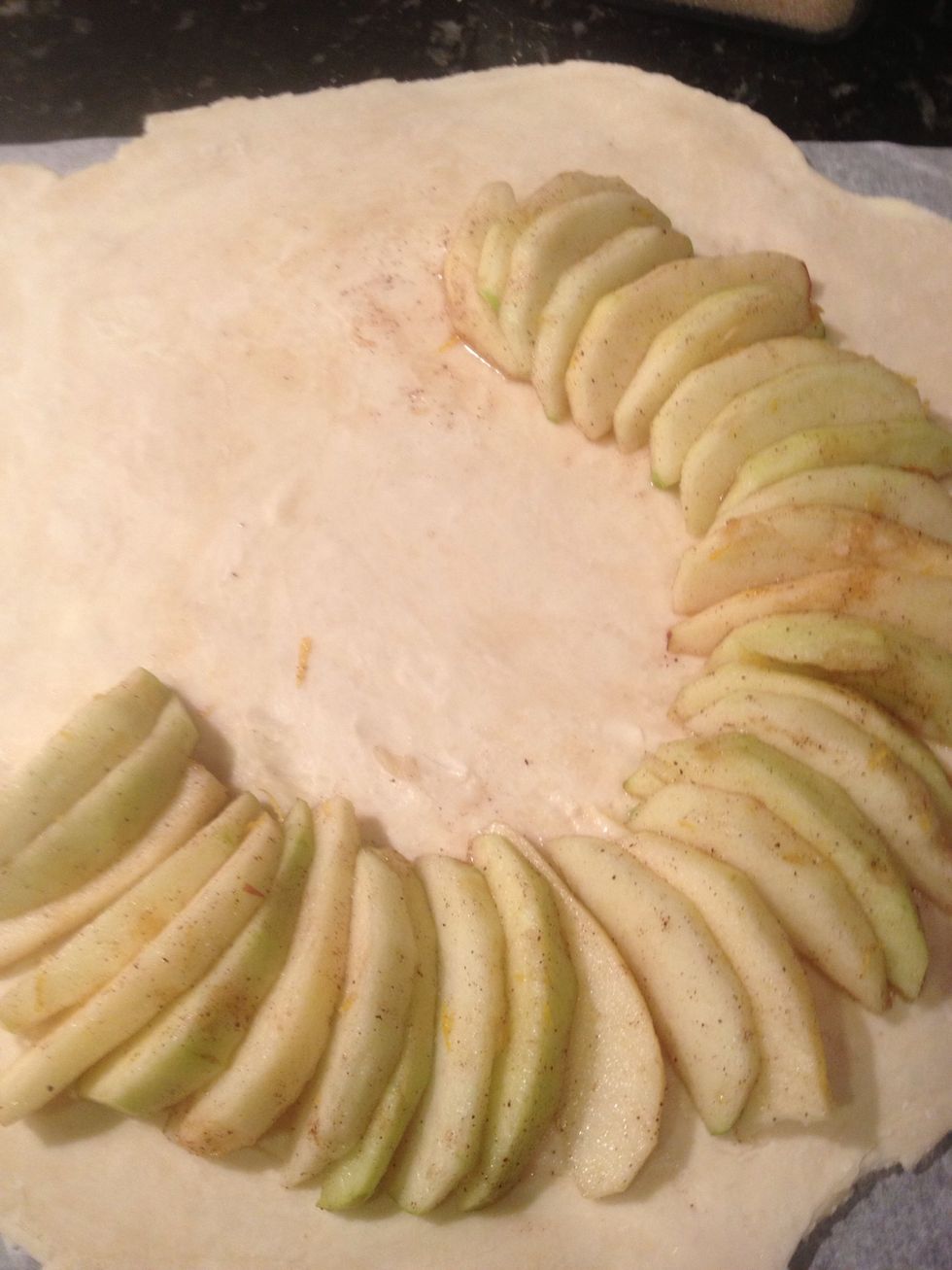 Continue layering as pictured.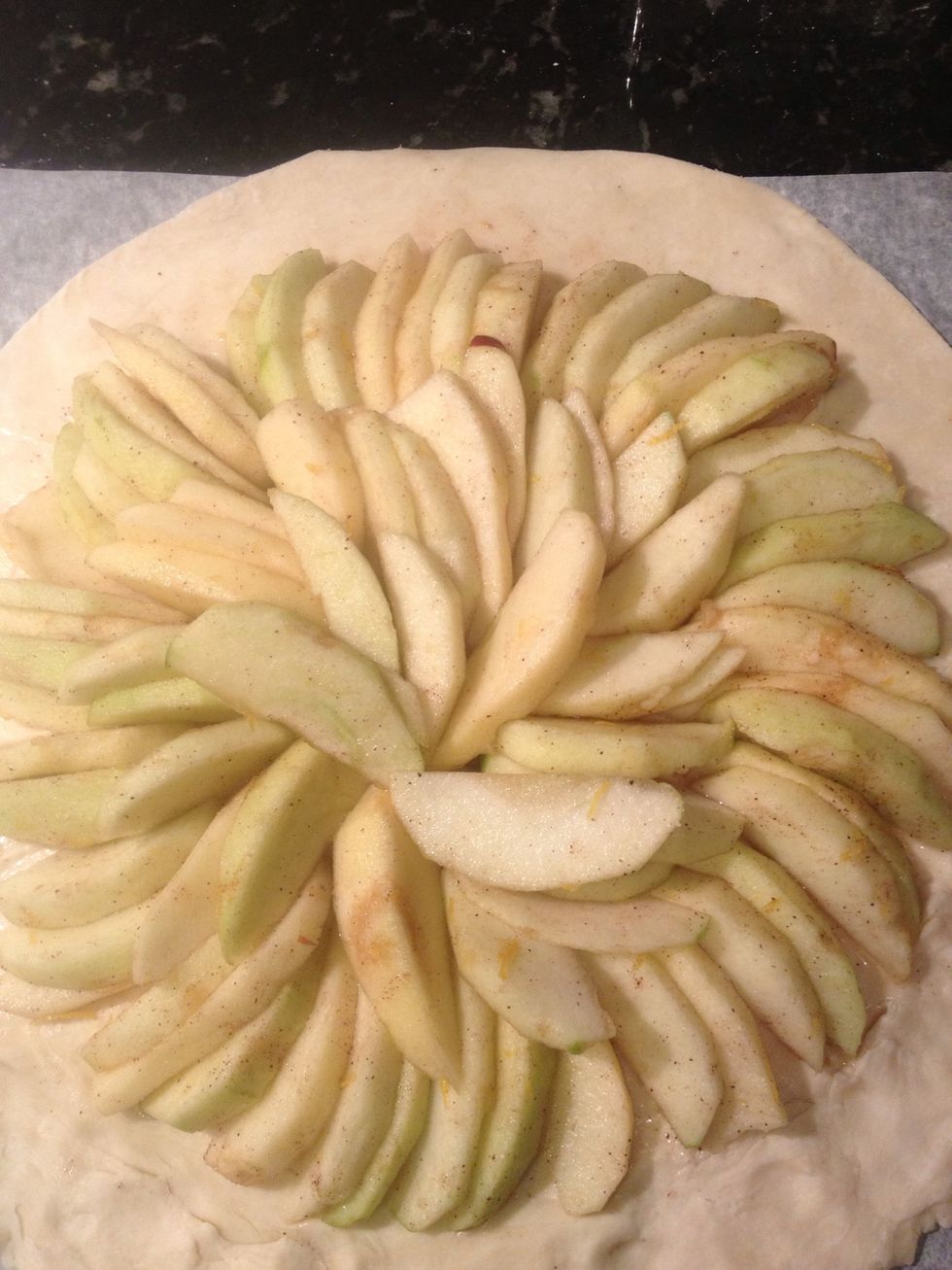 Once you complete a full circle, layer the middle in the same fashion until you can not see the crust any longer. It doesnt have to be perfect just appetizing.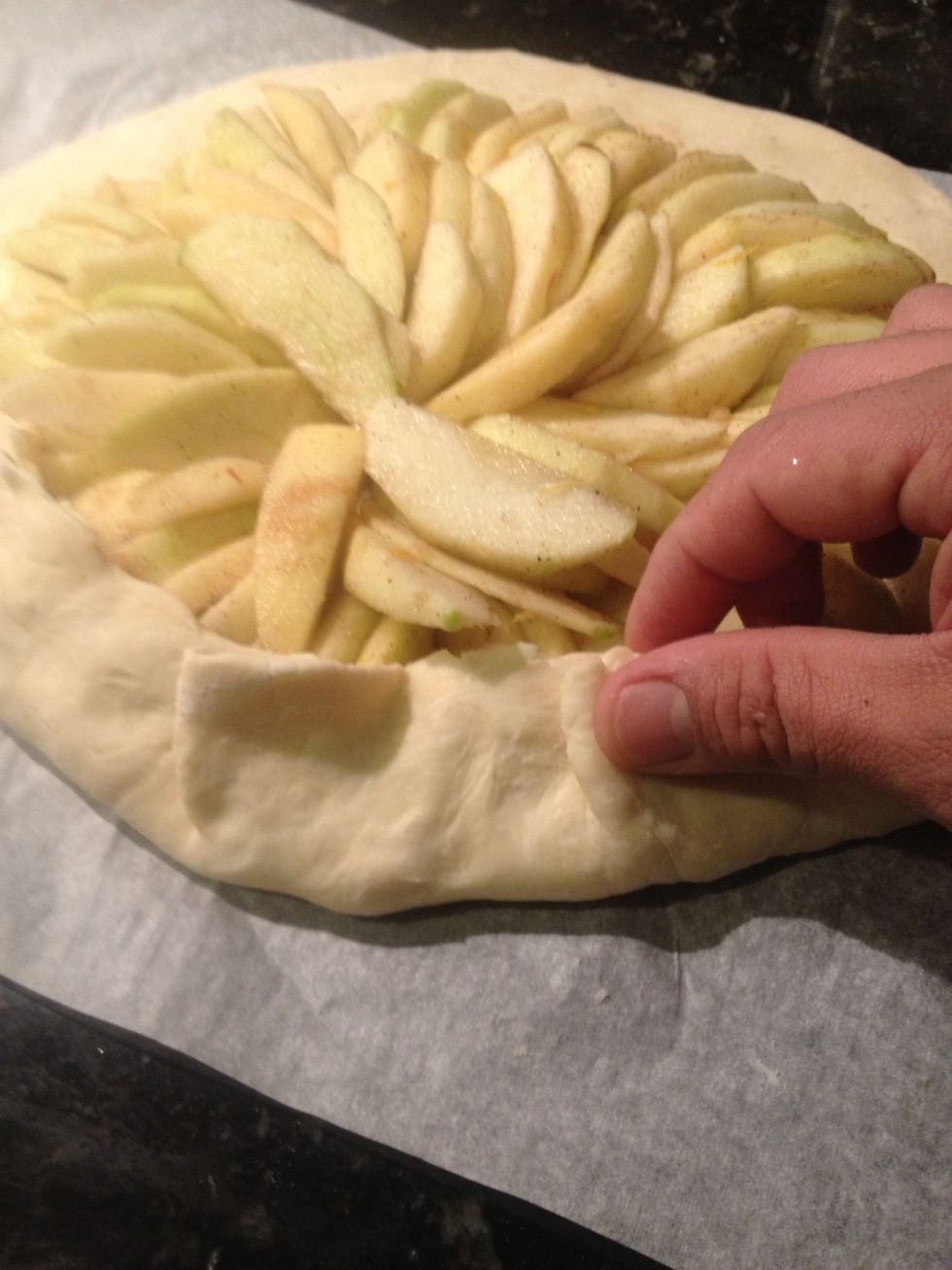 Fold your crust over inward putting a crease in the dough every few inches to contain the apples.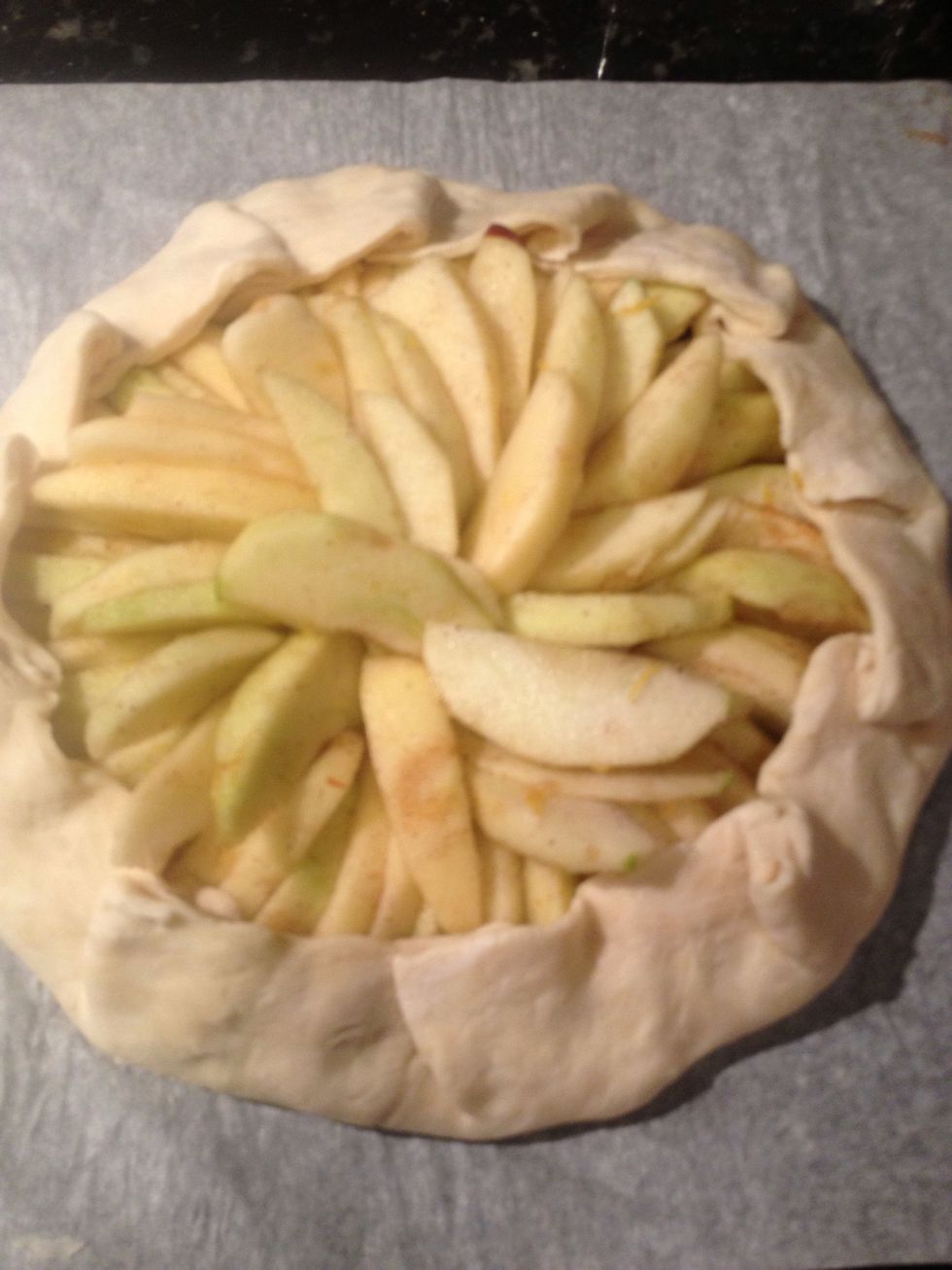 Its should resemble this image.
Sprinkle entire galette with remaining Tablespoon of sugar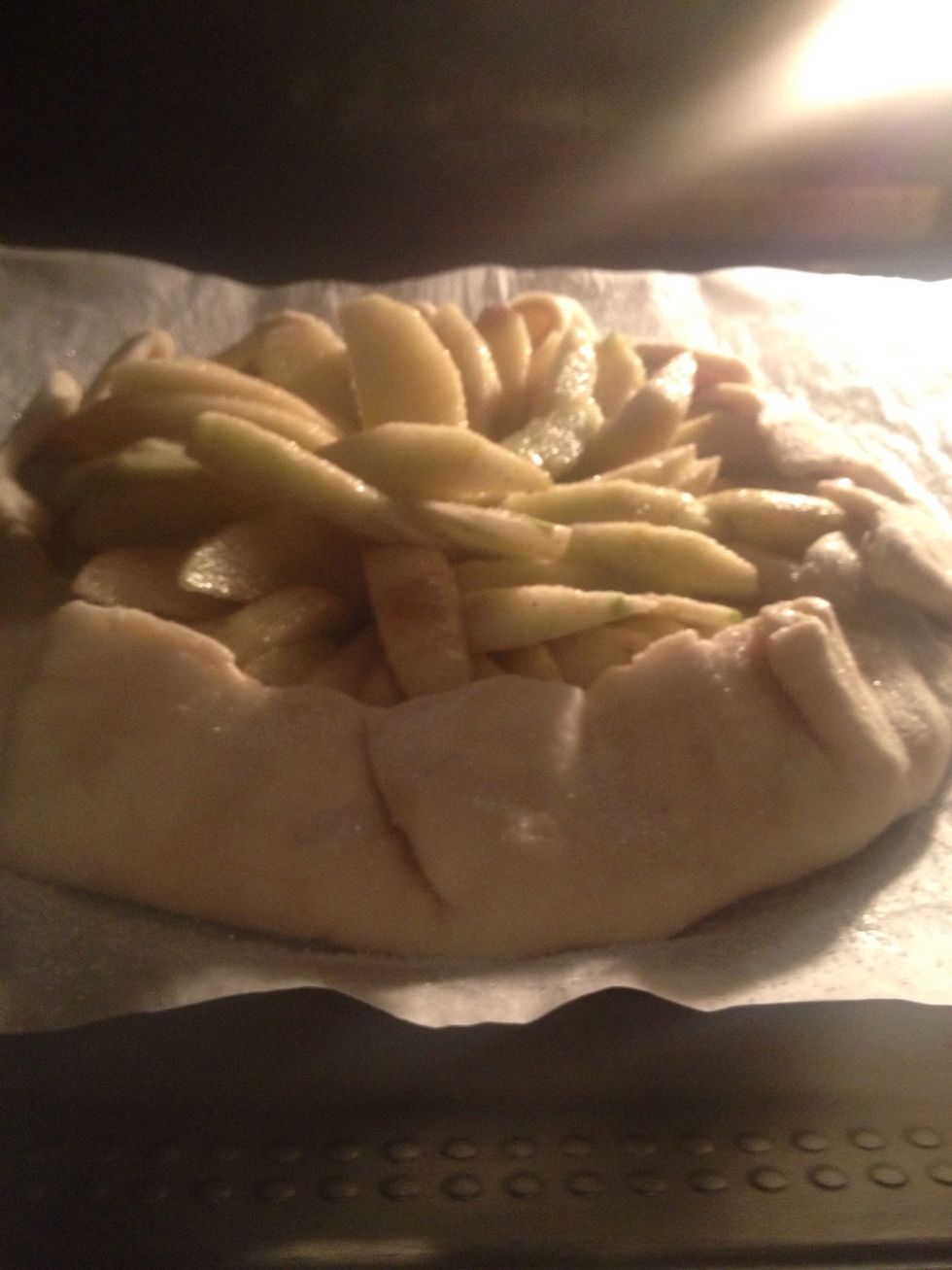 Place the galette into a 375• preheated oven.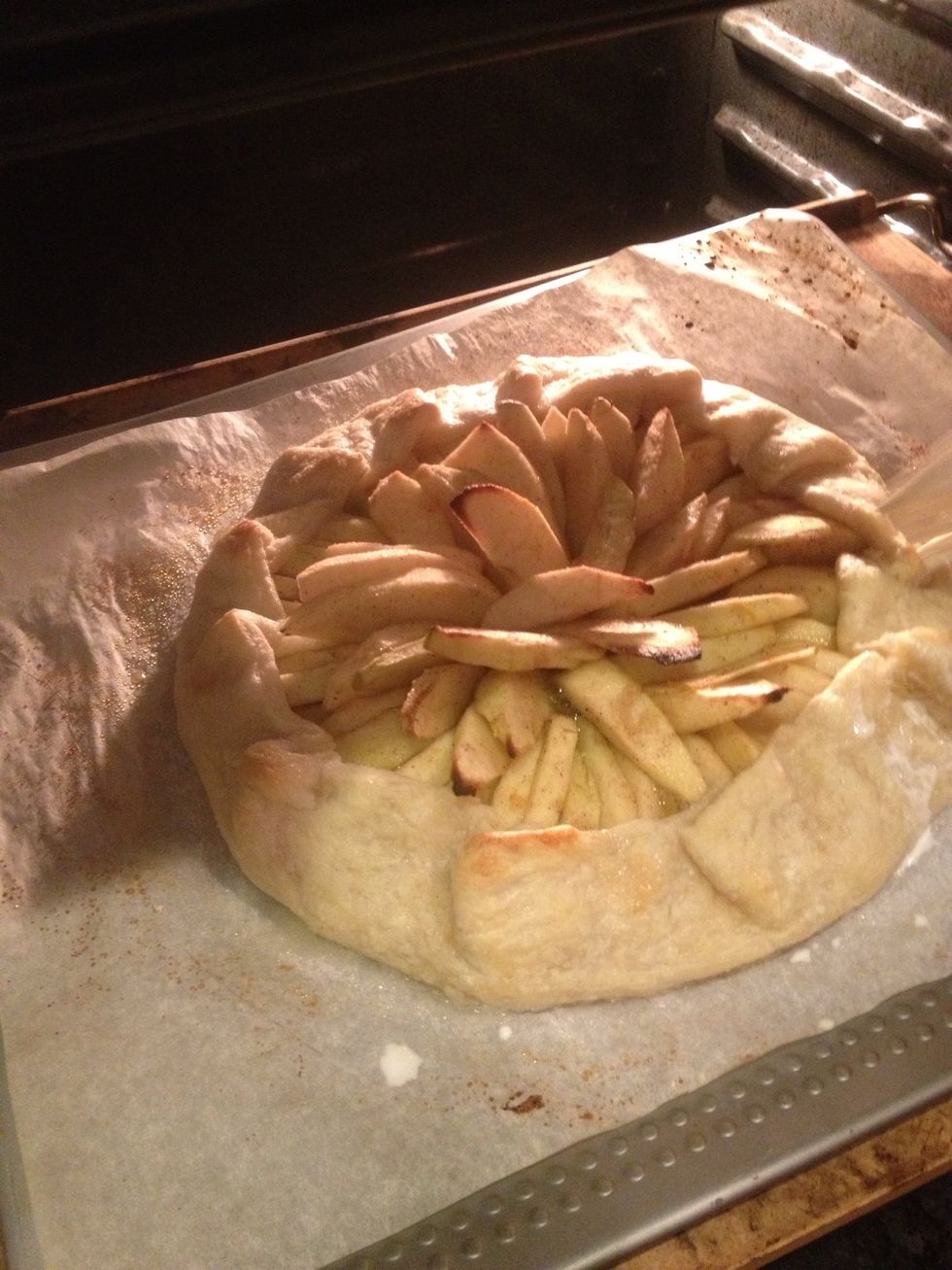 After 20 minutes of baking, brush gallette with half and half to golden the crust. Bake for another 20-25 minutes until golden.
Cool galette slightly before serving. This is a dinner party hit everytime! I served mine with a cranberry pear white balsamic vinegar reduction. Organic vanilla ice cream is a great accompaniment
1/2c All Purpose Flour
1.0Tbsp Sugar
1.0tsp Salt
2.0c Sticks of Butter
1/3c Ice Water
4.0 Apples (Granny Smith or favorite)
3.0Tbsp Sugar
1.0tsp Cinnamon
1.0Tbsp Agave Nectar or Honey
1.0 Lemon for zesting
1.0Tbsp Half and Half
Michael Gallegos
I love the art of food...I am a gastronome and a bit of an irreverent chef! Please do not leave rude and inappropriate comments on my page. Find someone else...