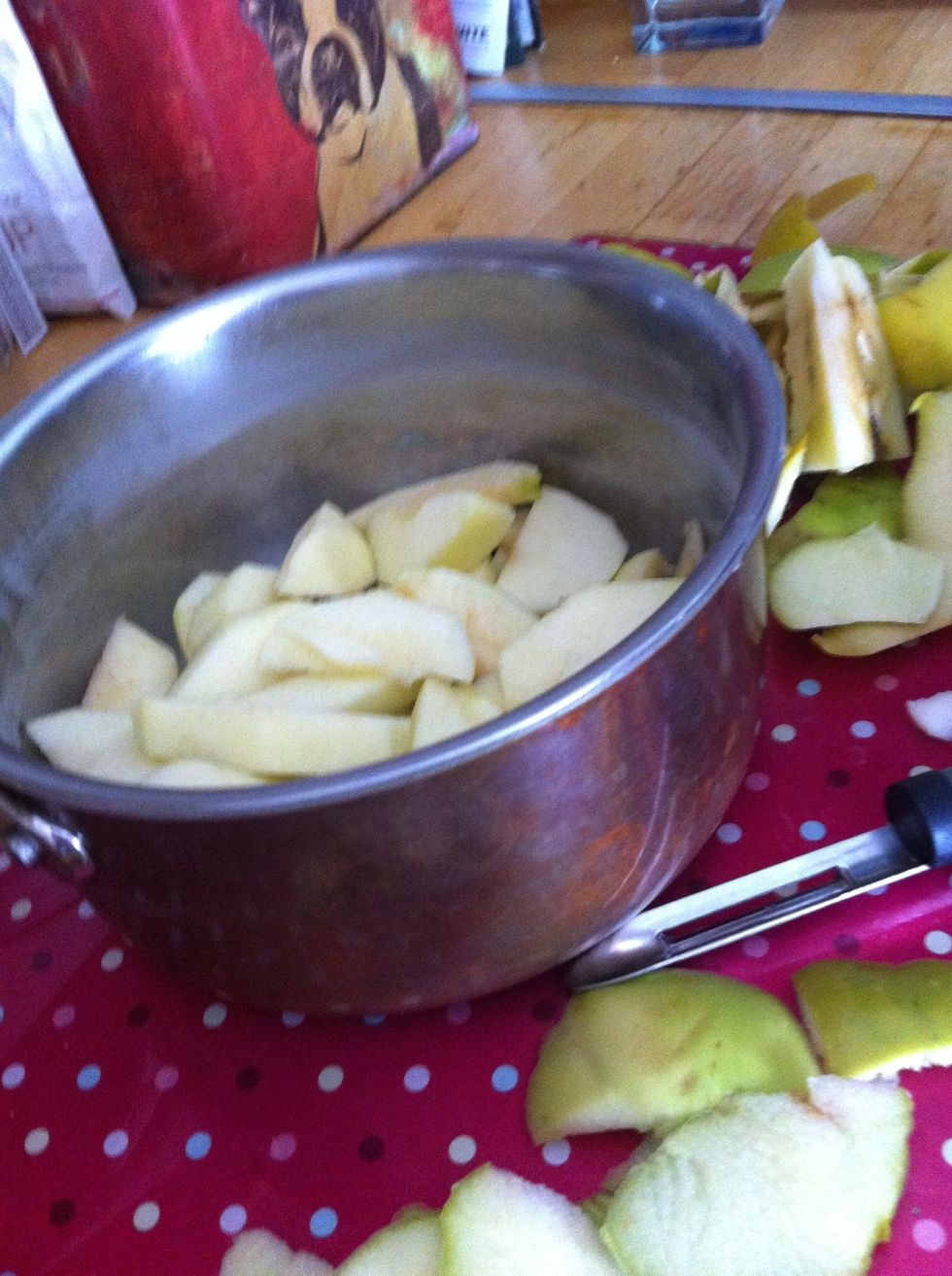 Cut and core your apples then put into a saucepan
Add 250 grams of sugar
Add a drop of water and put on the heat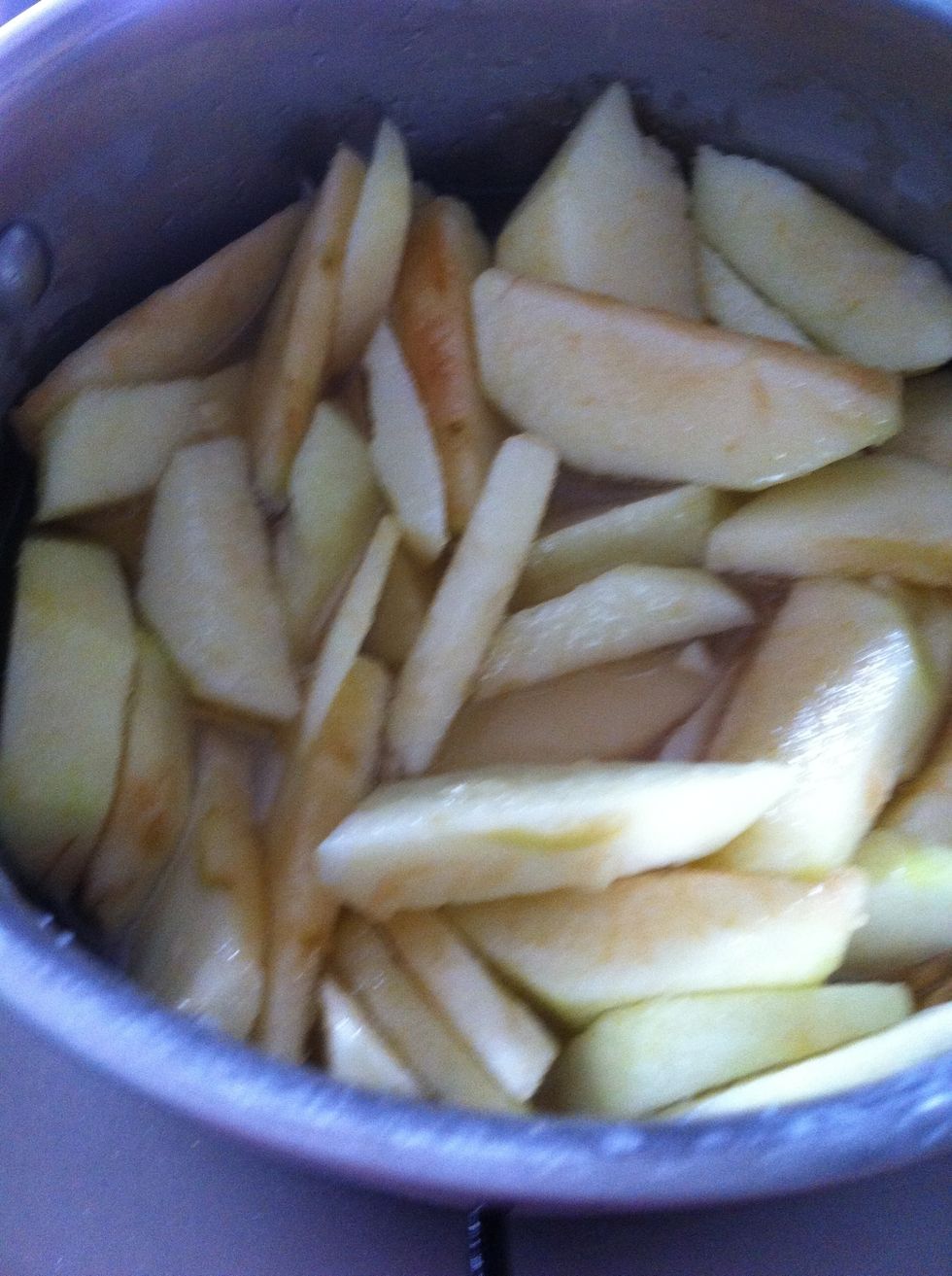 Leave on low for a minute then move onto full for ten minutes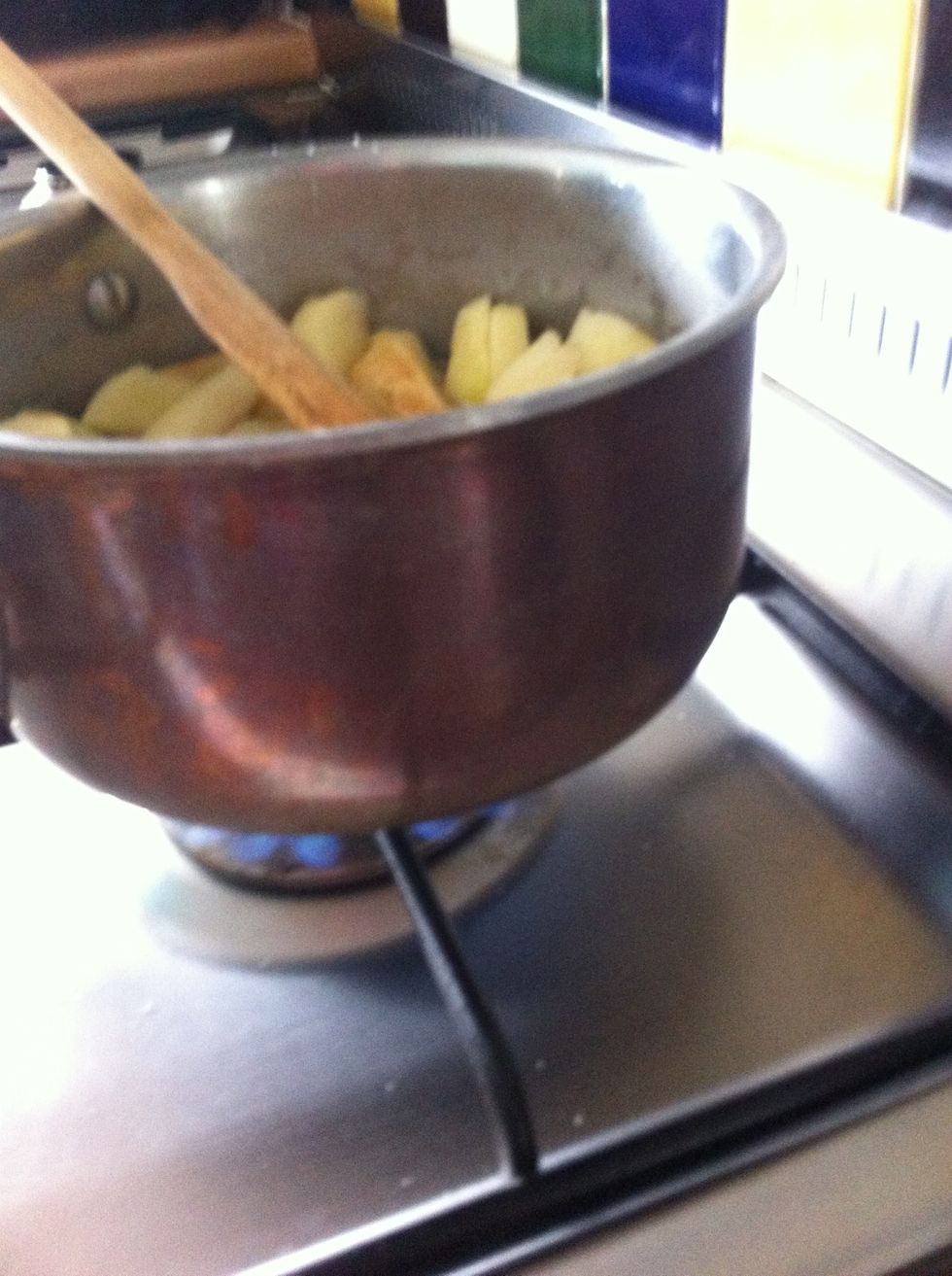 Mmmm. Wish u could smell it!!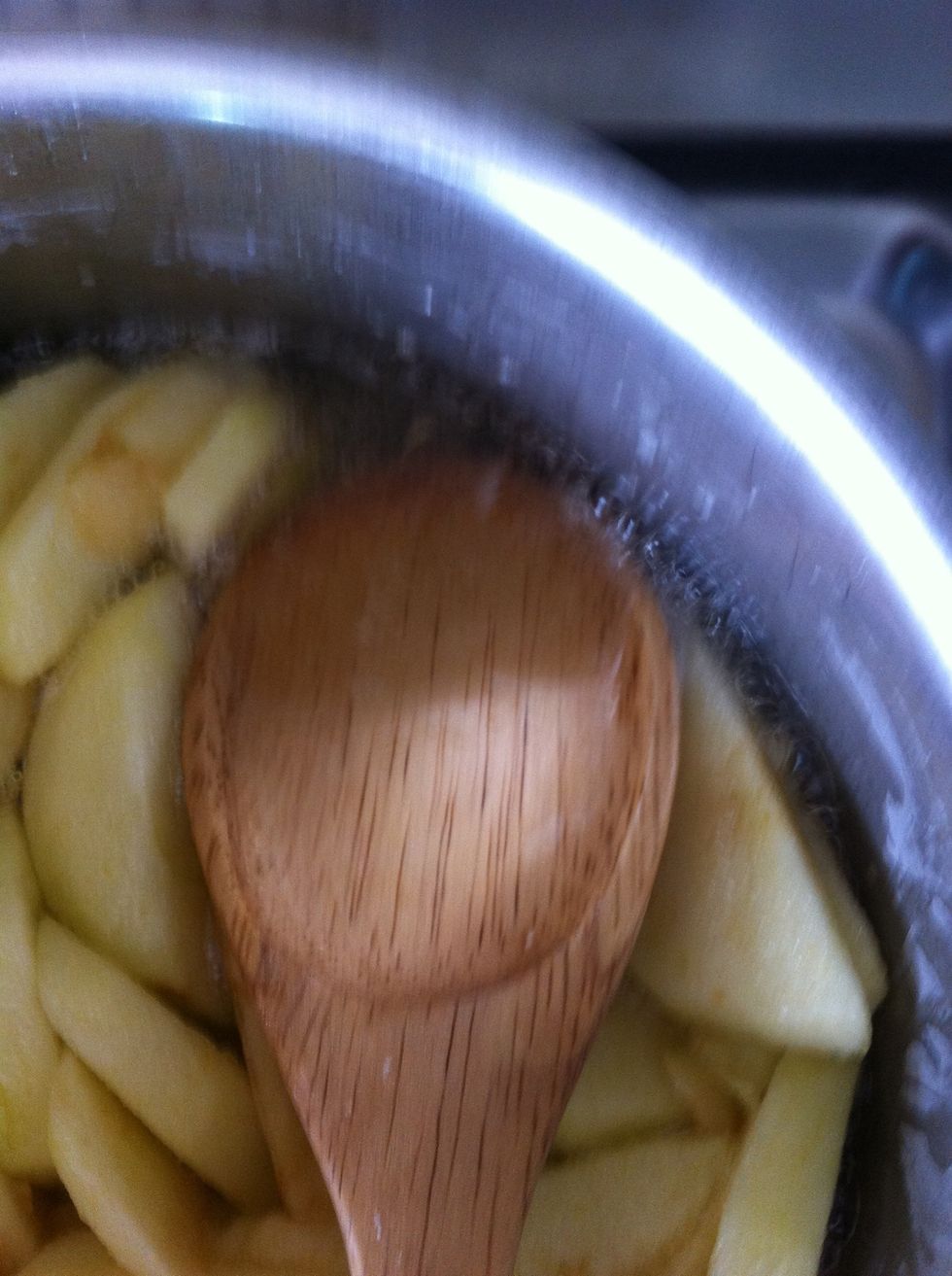 Try to keep the apples under the syrup (sugar and water)
Until bubbles. Leave for 2 minutes
Pour the apples into a dish and top with crumble mix
Leave to bake for half an hour
Take out to cool Sprinkle vanilla sugar over the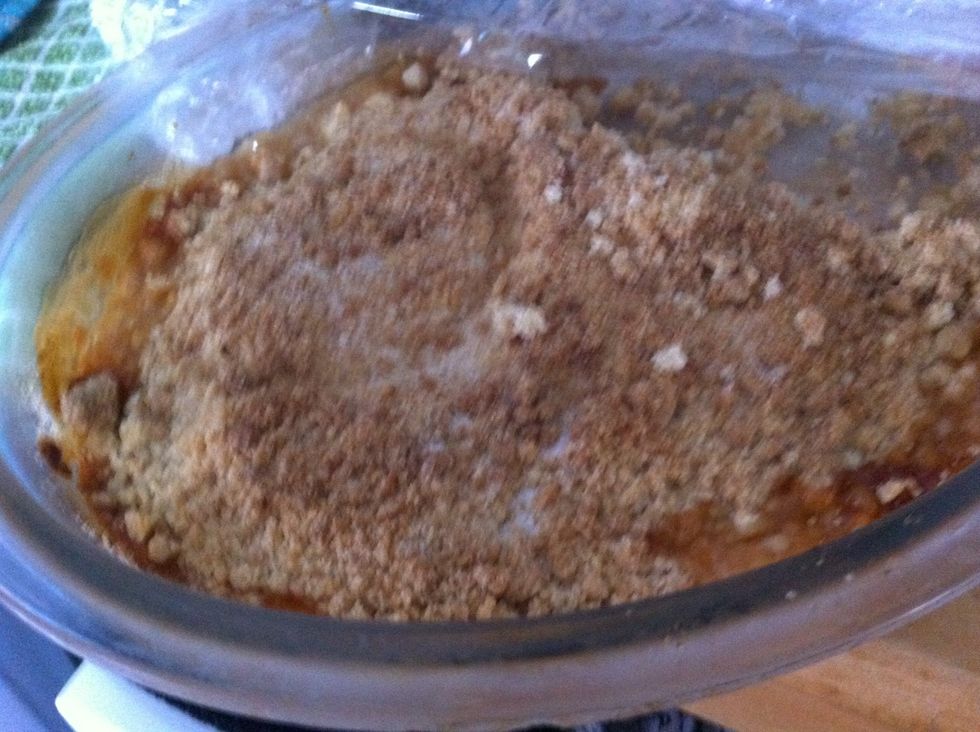 Voila and enjoy!!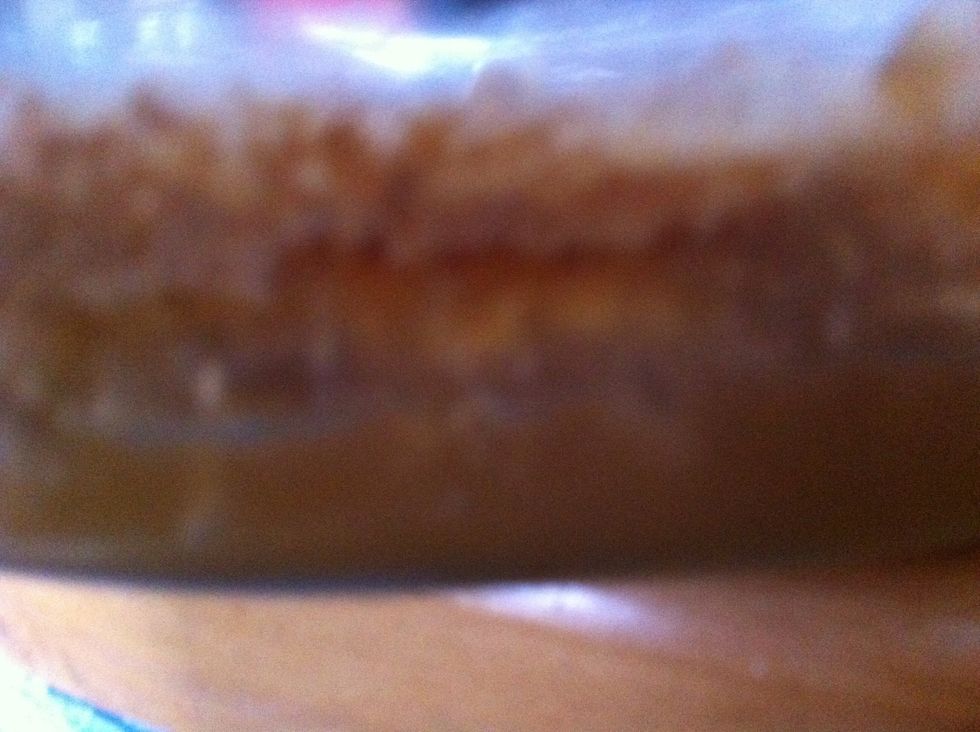 See the layers??!!
3 cooking apples
1.0c Sugar
Saucepan
Crumble mix
Vanilla sugar