How to cook apple bombs with micho
A dessert that truly brings colors to life. We made this in memory of those who have lost so much in Syria and hope you help us share the love. Share our colorful recipes around the world. With love.
75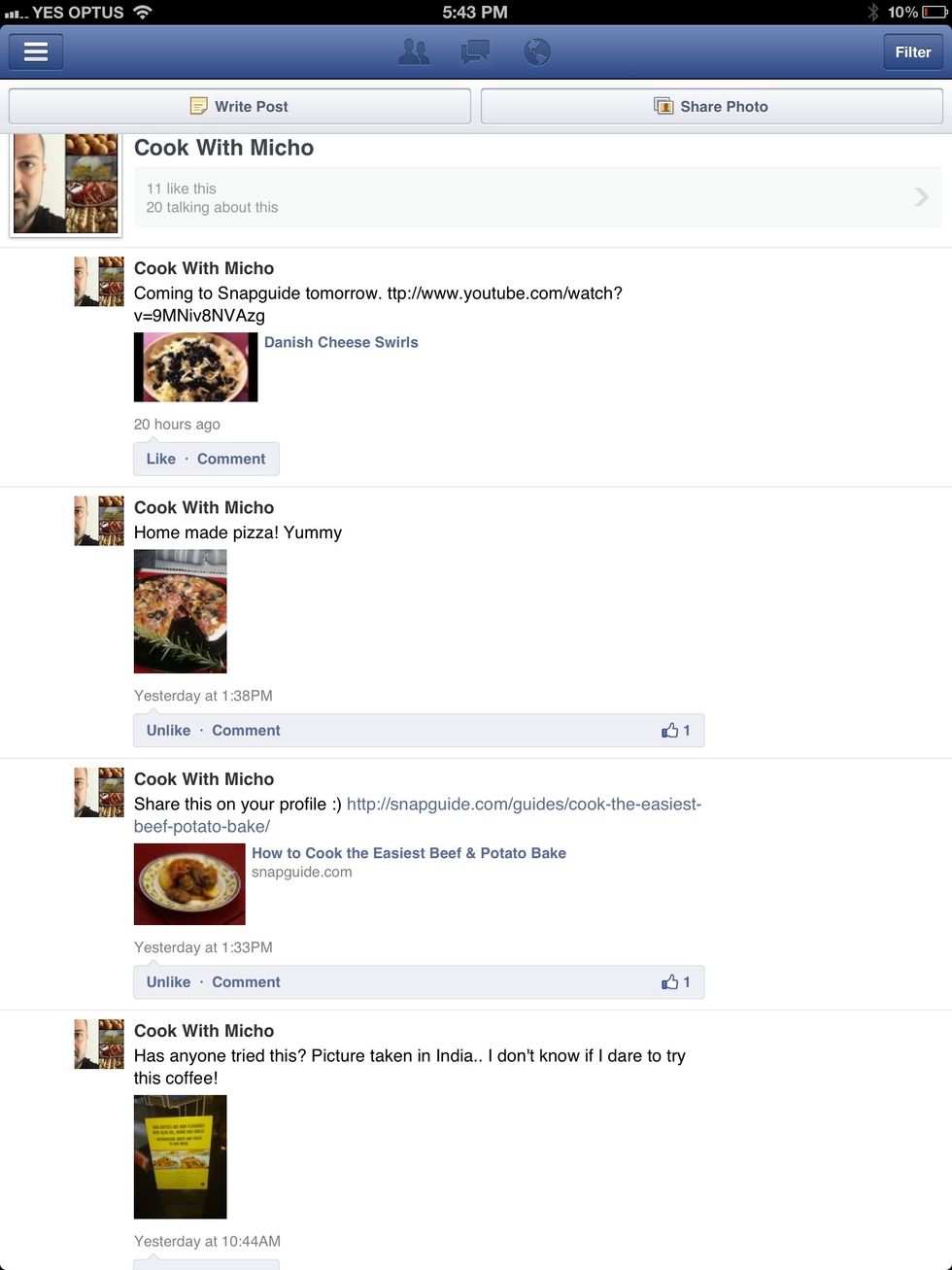 Join me on Facebook and Youtube. Thanks again for all you support. Link in profile. www.facebook.com/cookwithmicho So many recipes to get through. Let's get started. :)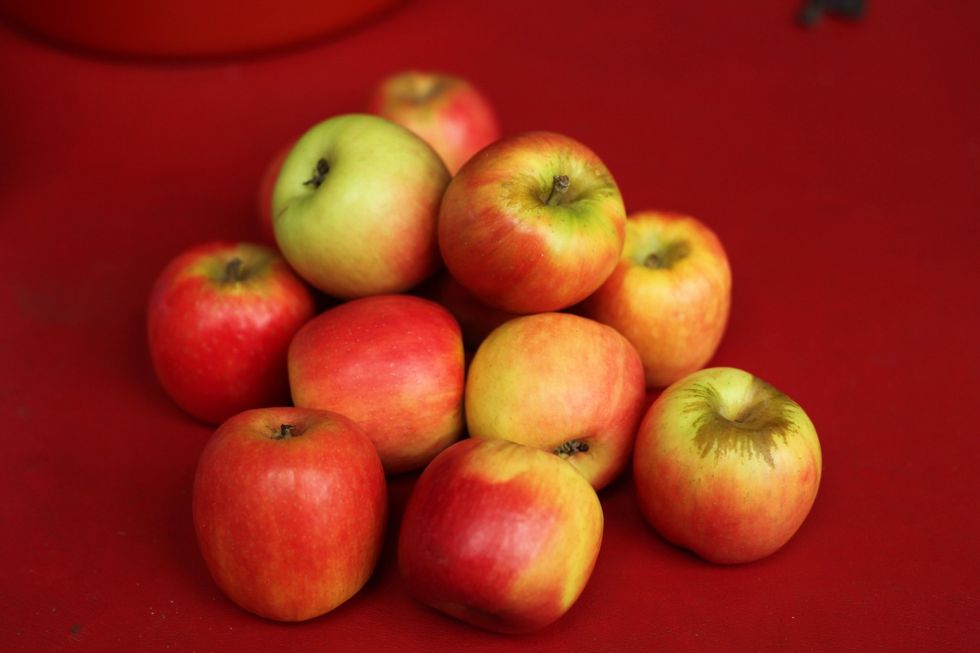 Another experiment with an old recipe that children are taught in school. So we'll need 10 small apples. Fuji is the best for this recipe.
Get your knife skills on. Pls be careful when you're peeling the apple, we want to use the peel for decoration. Use a sharp knife and try to get as close to the skin as possible.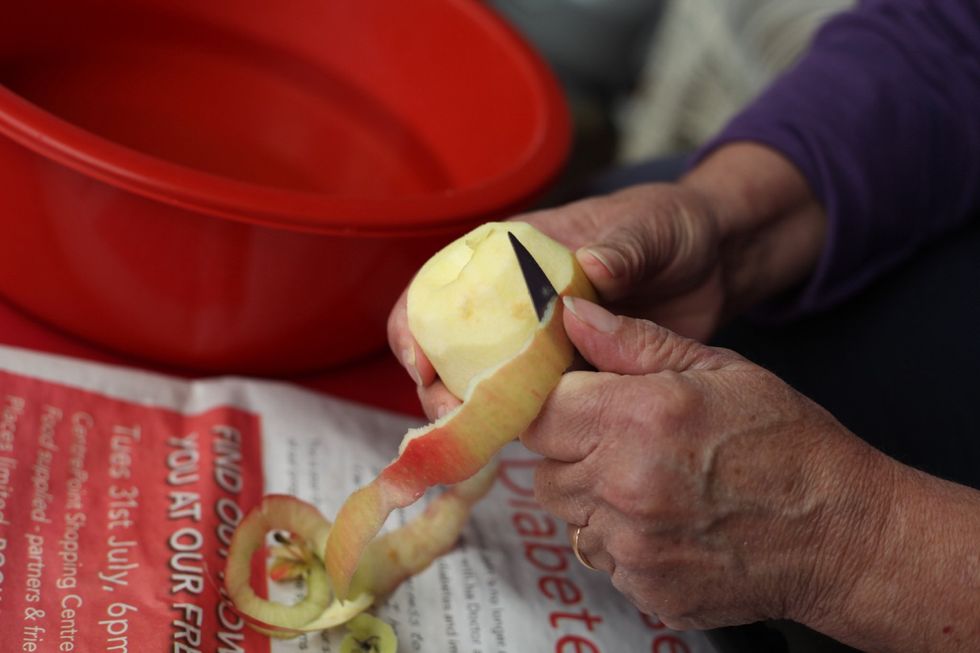 Keep going and going and going. Never mind if it breaks. We still have another 9 apples to peel lol.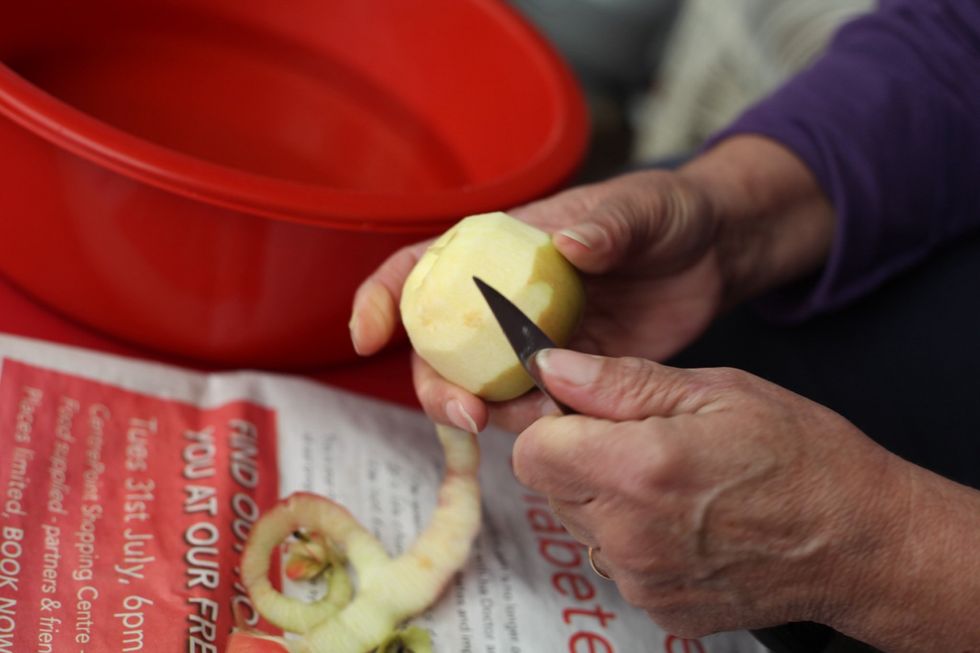 See even I jinxed myself. Just keep peeling and try again.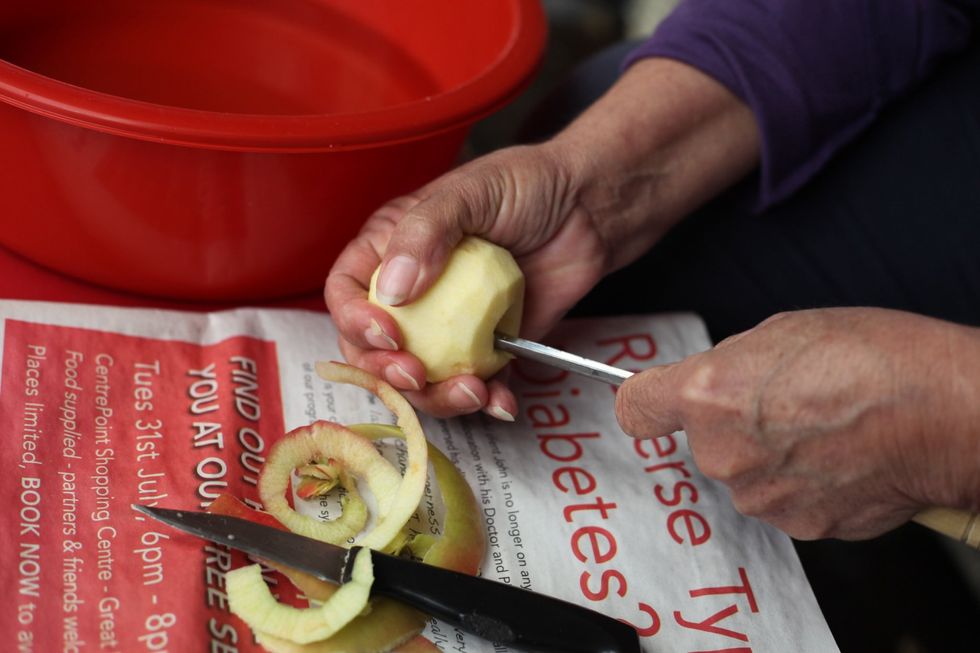 Using your core removing tool. If anyone can tell me the official name that'd be great. For now it's my coring thing. We did tell you this is an amateur kitchen right?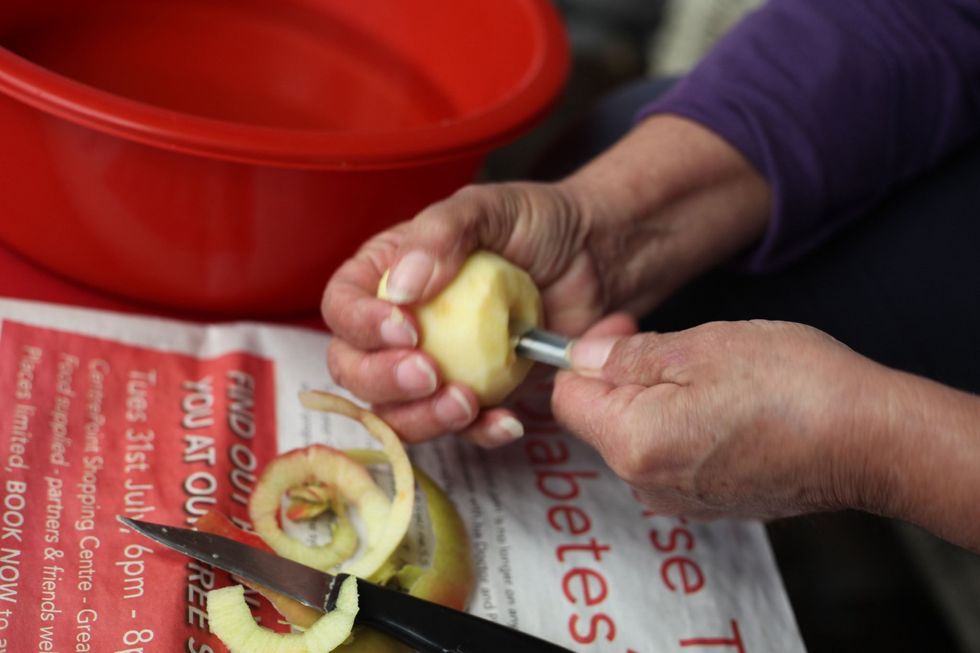 Poke and twist to about an 2-3 cm diameter and don't go through the bottom. As deep as you can but no holes. It depends on your apple.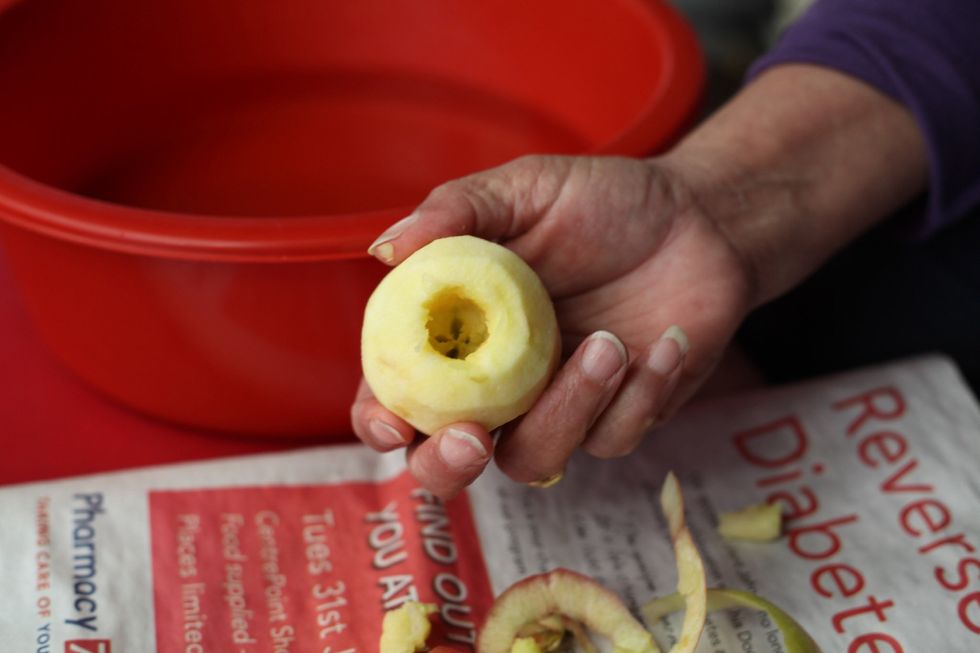 So we should have something like this. This is actually a super easy recipe. Don't be disheartened if your peeling and prodding is not perfect. It's all going to be eaten anyway. :)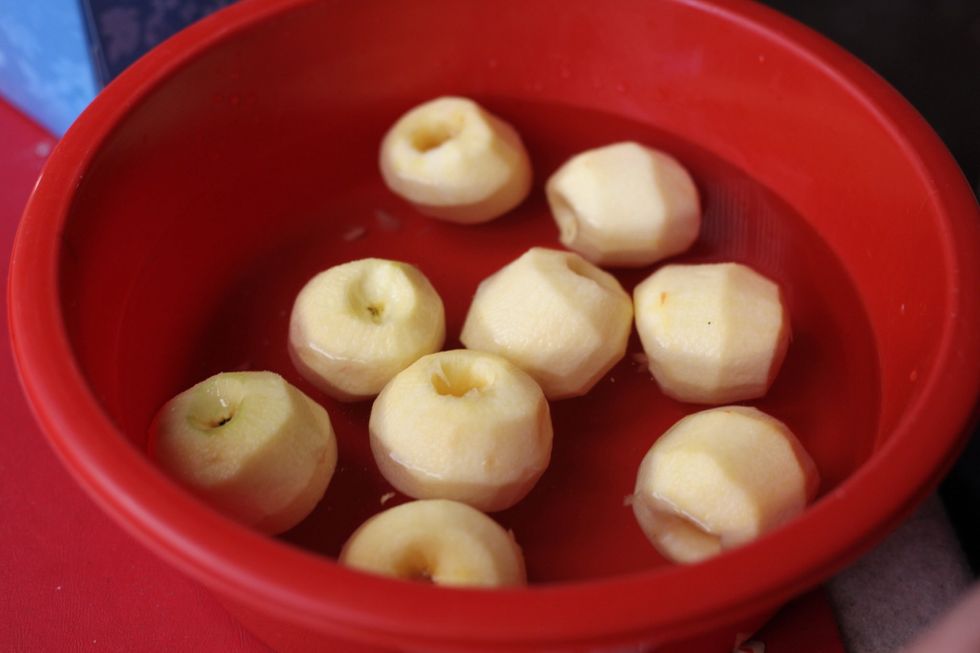 Put them in icy water while you prepare your jelly crystals.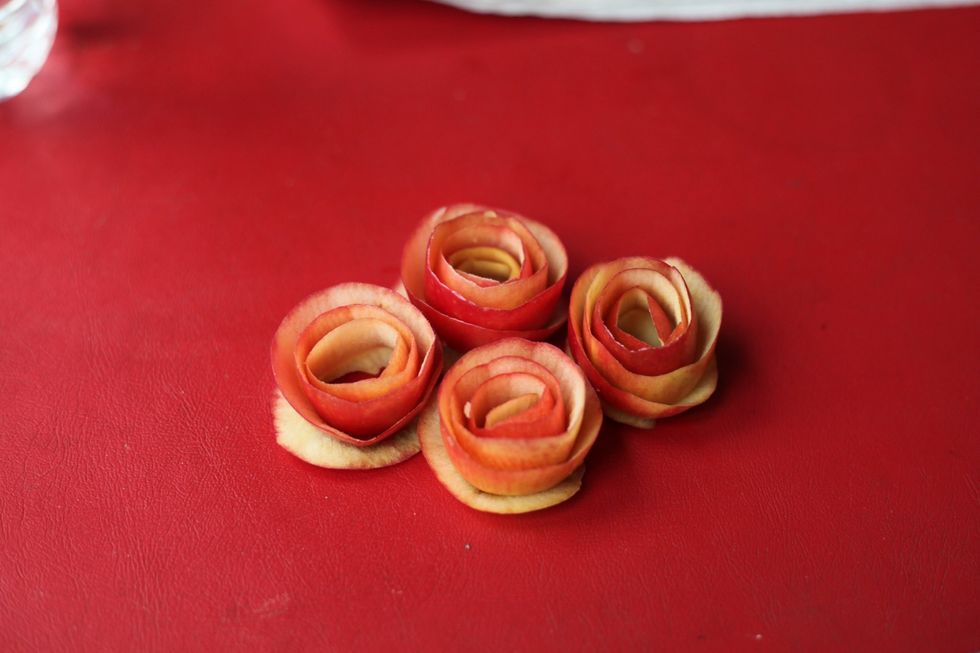 Try your hand at making some apple peel petals and sing songs from the Cinderella soundtrack.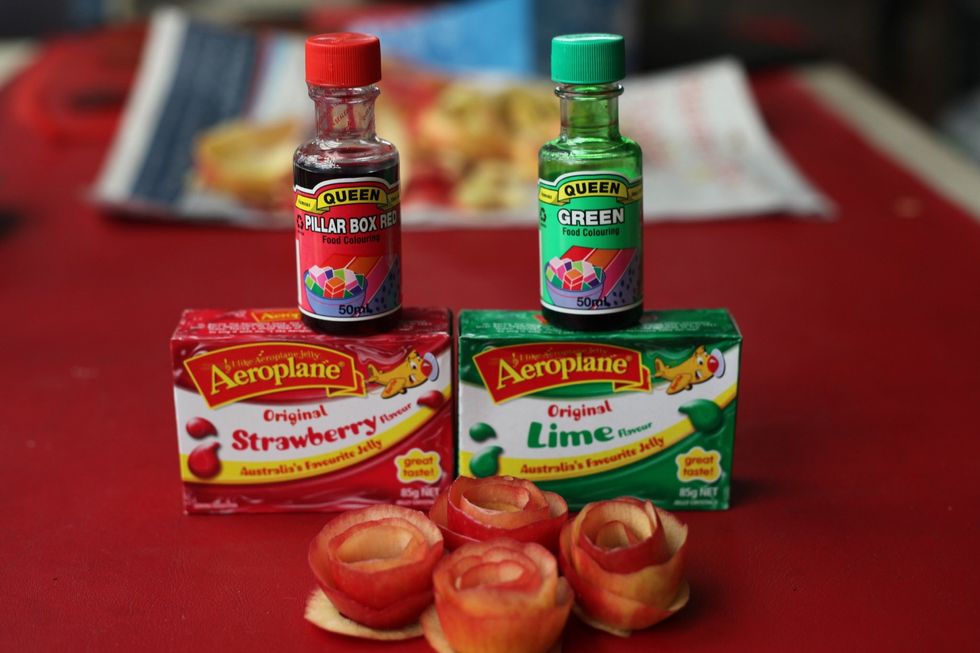 We need 1 set of red and 1 of green. We only used 1 tablespoon of each jelly and 1/2 teaspoon of the coloring. It's entirely up to you. It's just to replace the sugar.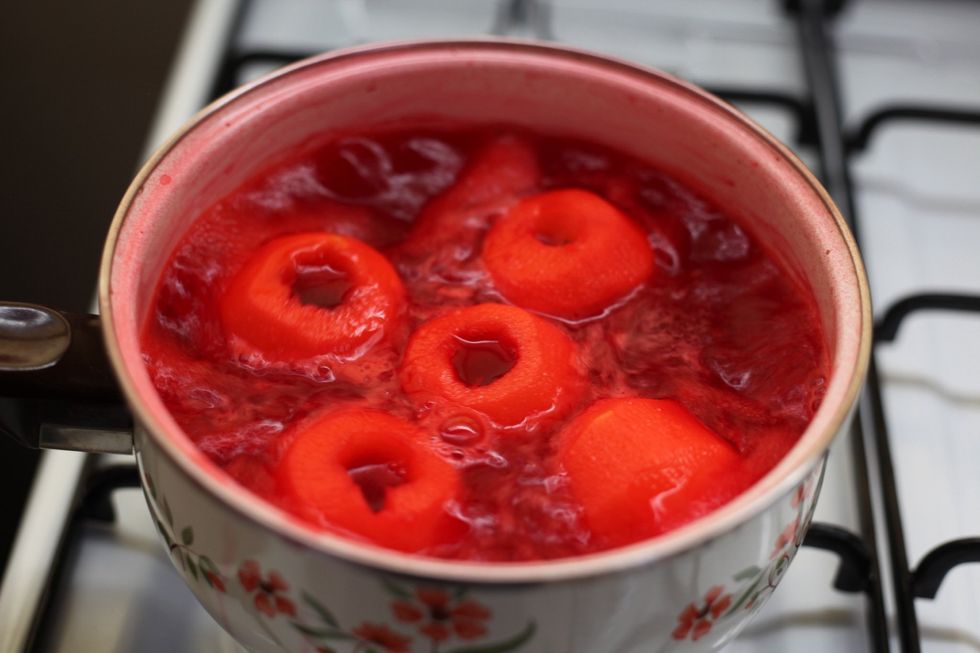 Get your red ingredients and boil 5 apples. Boil just for a few minutes. You will know when to turn off your stove when it bubbles and almost overflowing. If you want soft apples boil for 5 mins.
Take them out with a straining spoon (thank you Karrie for telling me the name)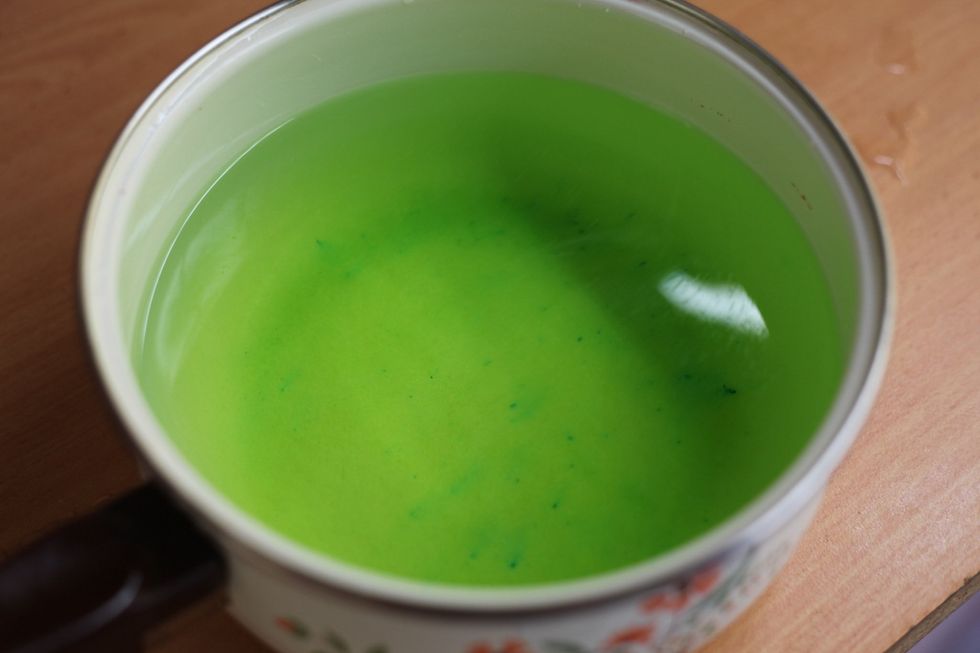 Do the same with the green ingredients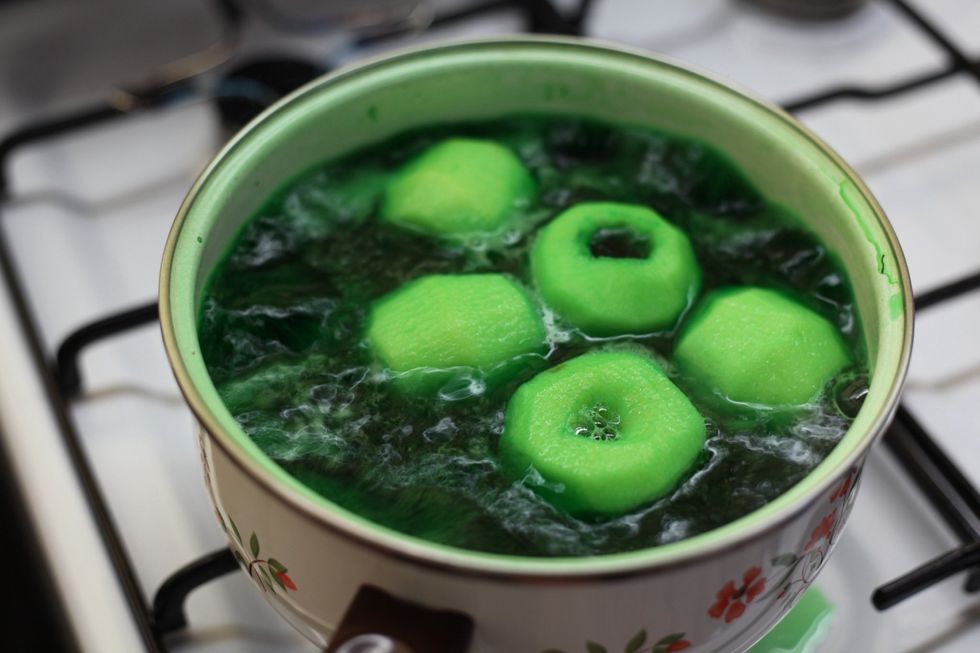 Boil and remove and we should have something like this..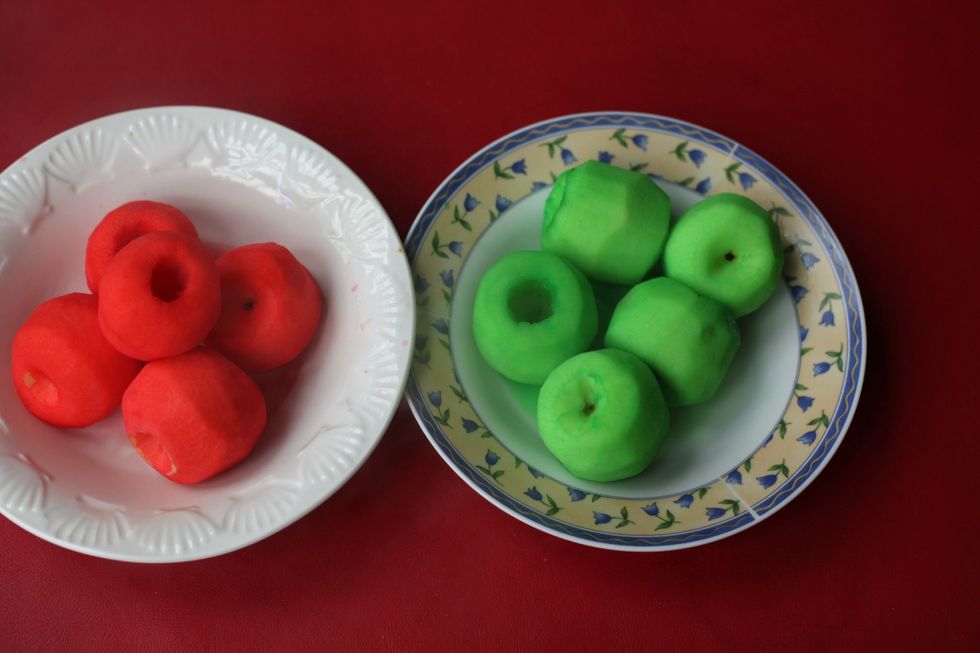 Did Christmas just come early? Not far now but you can sprinkle with cinnamon sugar at this point if you like but it's not part of this recipe.
Set them up how you want to display them for serving. The next part is messy and the apples are now quite fragile so we don't want to move them around so much.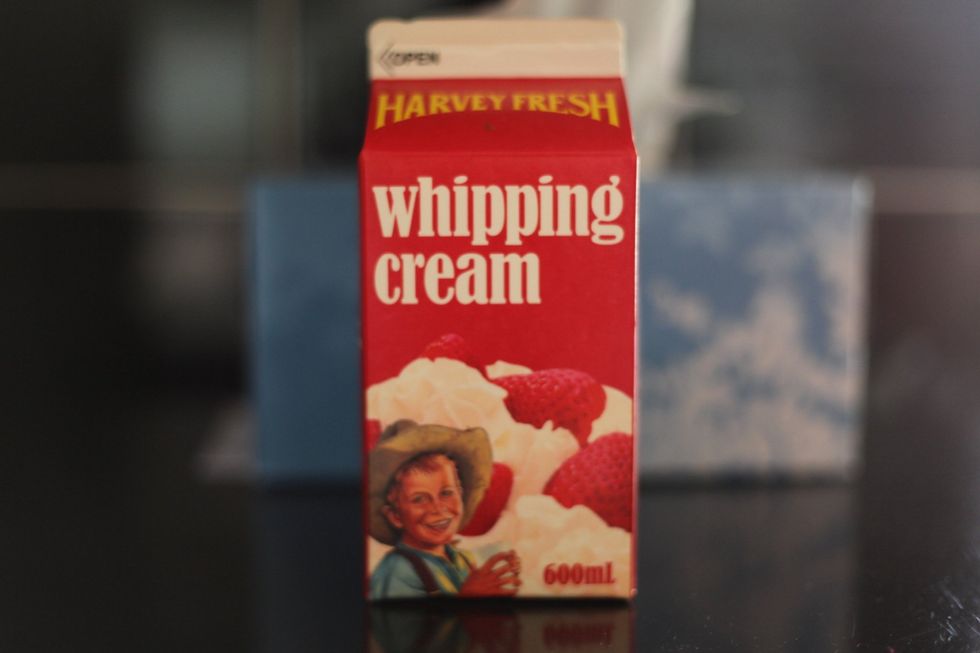 Just a cup of whipping cream (200ml) is more than enough.
Using the electric mixer, mix it all up until its firm. So how do we test if the cream is firm??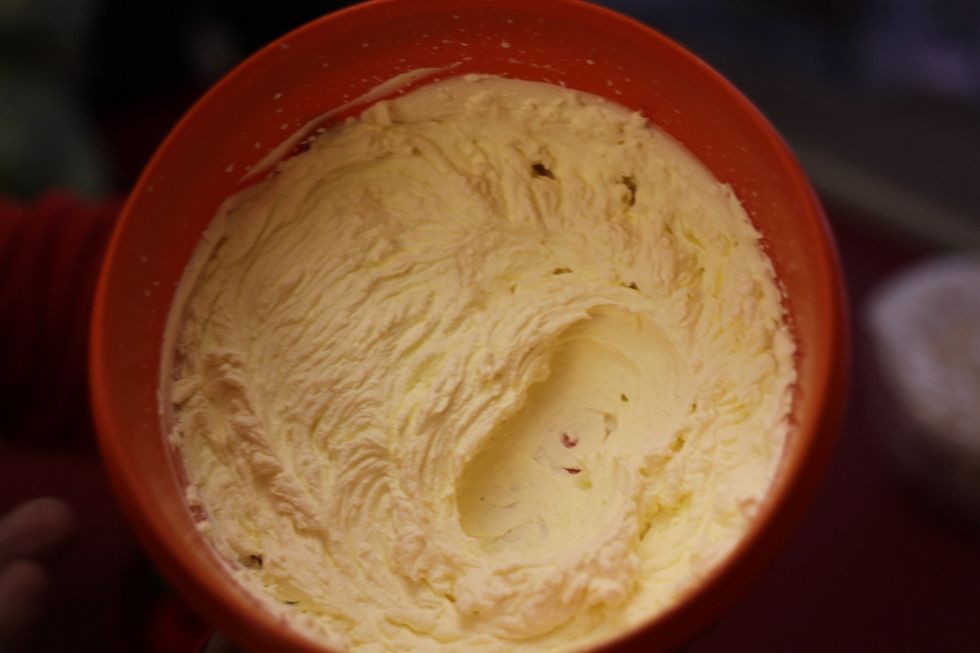 Nope not this way. This test is not good enough. How do we test if the cream is firm?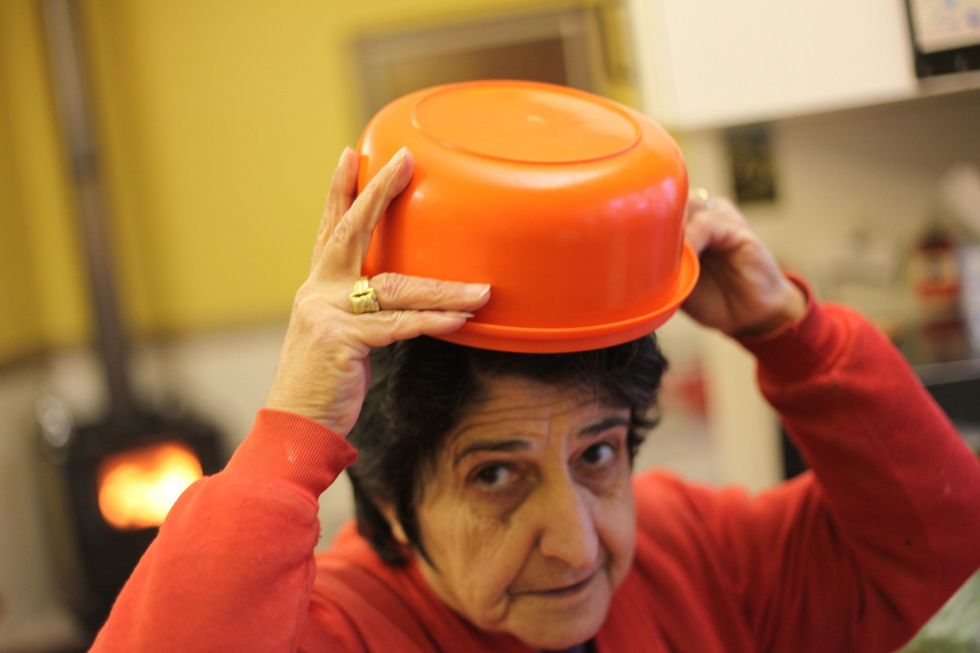 If you end up wearing the cream.. You didn't beat it enough. And I promise you there's cream inside that bowl! Lol. Bless her, 70 and still fooling around. Lets Get back to it. We're almost done.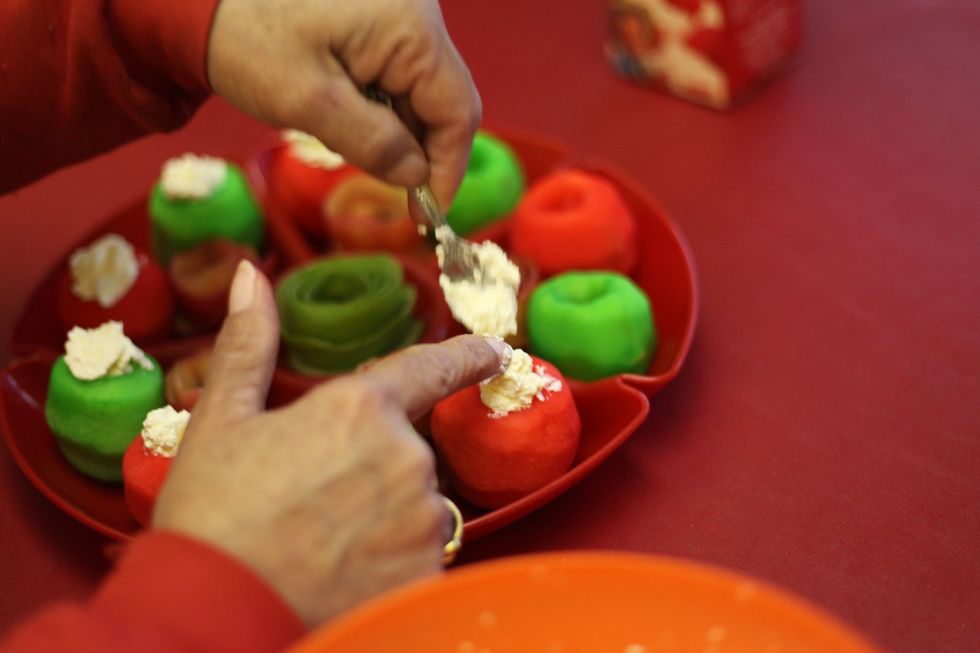 Did you wash your hands? Great! So fill the apples with a teaspoon of whipped cream.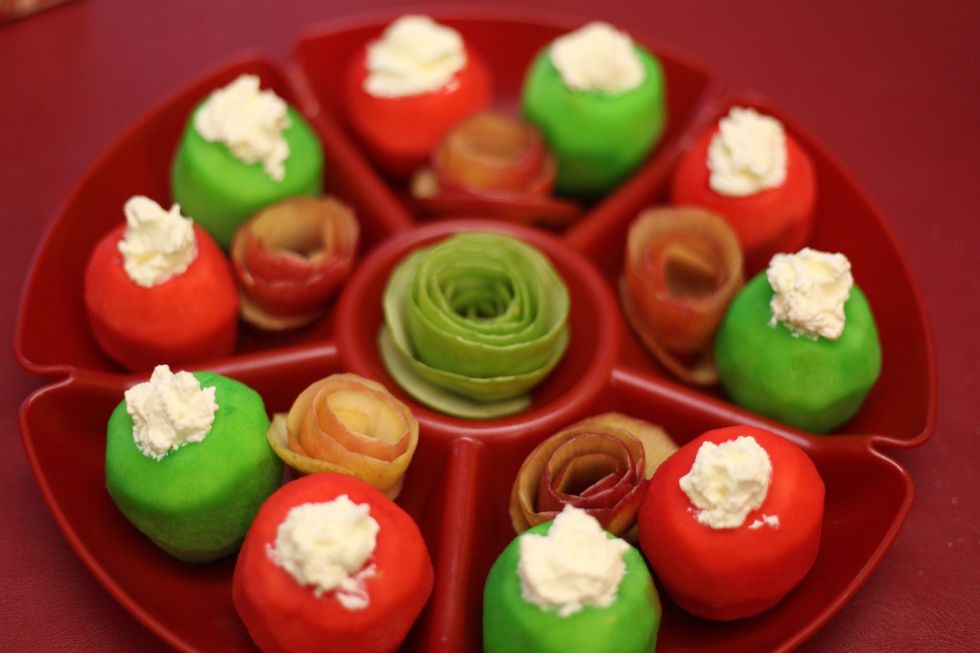 And this is what you should end up with. And this is it. Done! Put it in the fridge and serve anytime. The next step is not part of this recipe but I wanted to play. Let's continue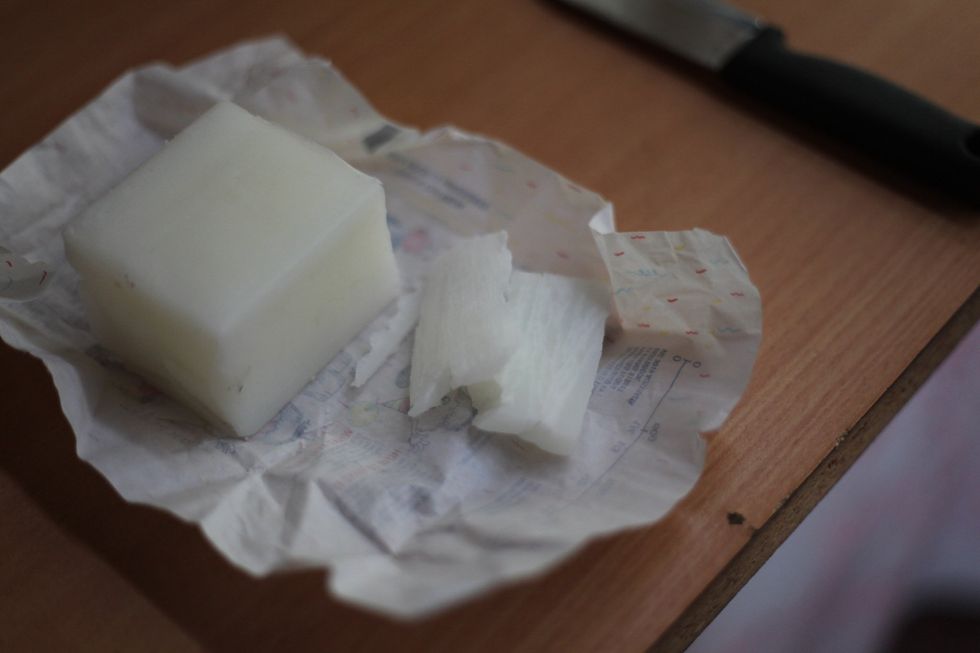 10-15 grams of Copha (vegetable hardening or shortening)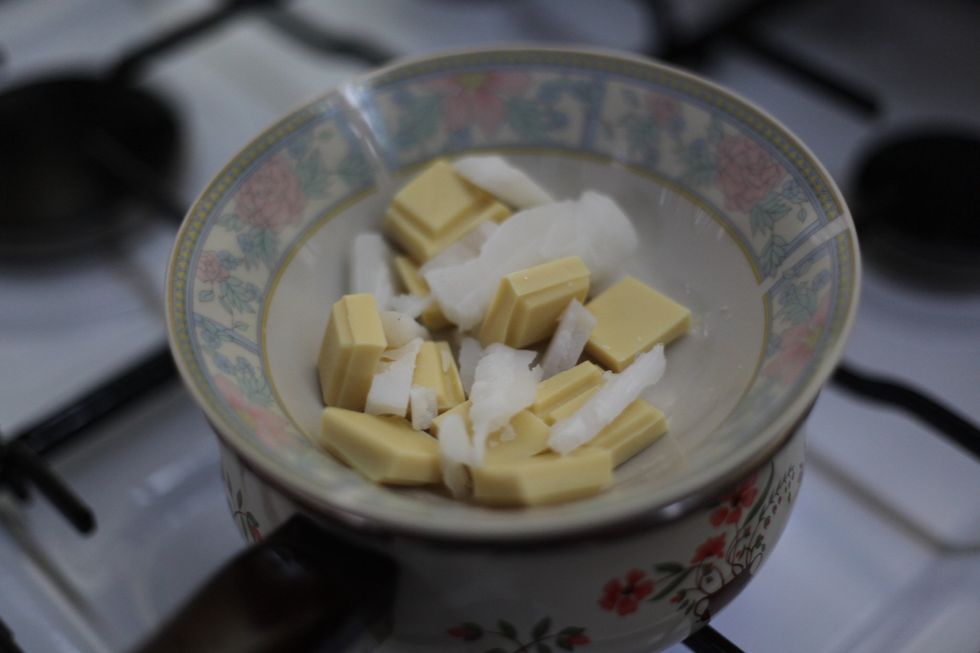 50 grams of white chocolate. Or any chocolate you like. Gently melt the two together until there are no more chunks of chocolate.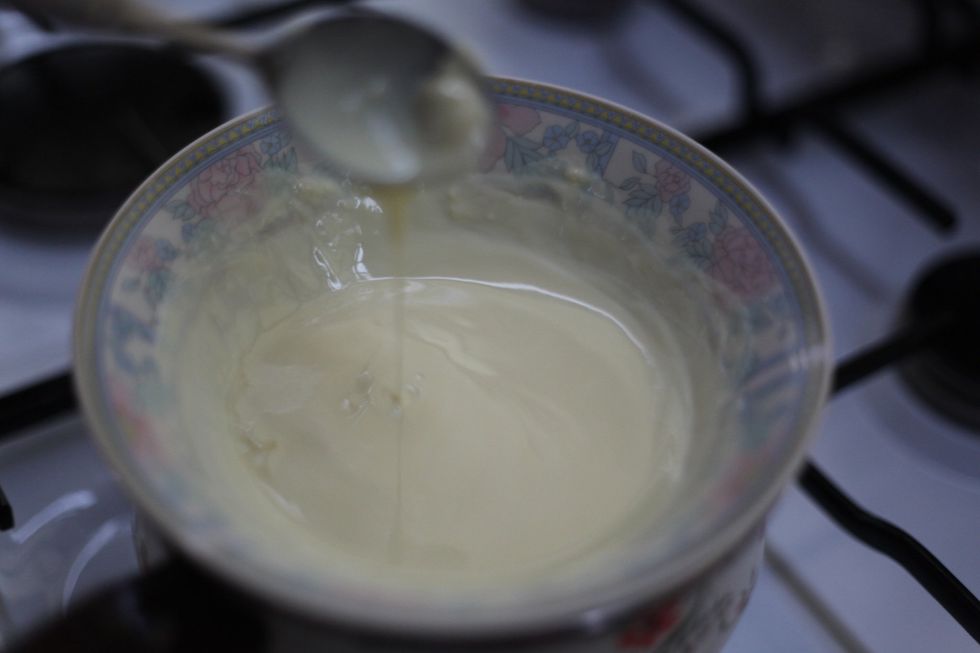 See that shine. This is what Copha does. It's also used to harden the chocolate after its been melted. Let it cool down a bit first. We want it to be almost reforming.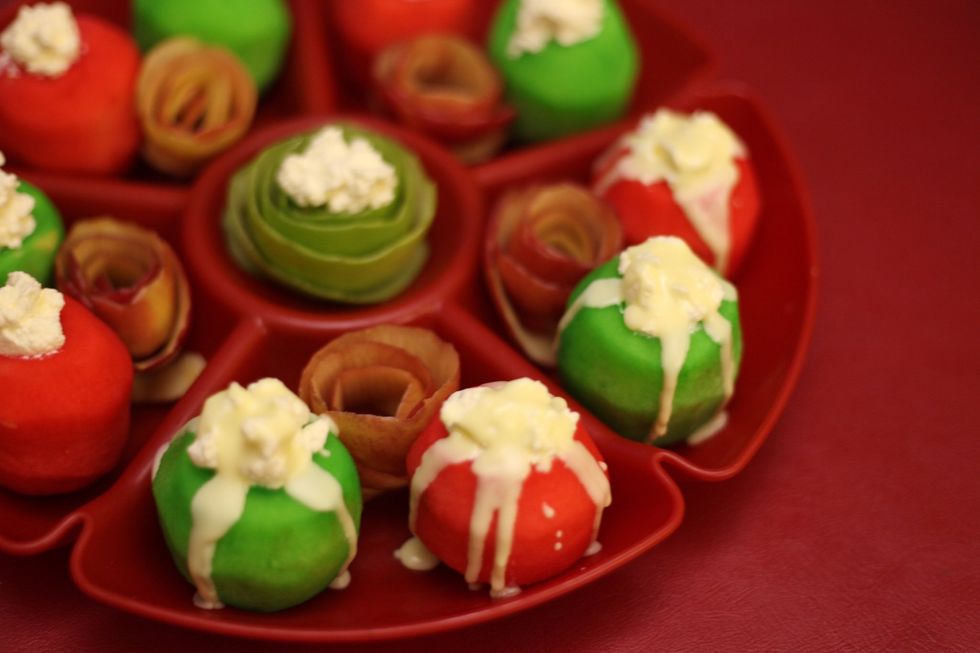 Drizzle it over the top so it covers the cream and the apple. If you use hot melted chocolate you'll end up with runny cream. Garnish with fresh mint leave or a hazelnut. in my case I had cherries.
There you have a fairly low sugar treat that's delectable and colorful. Not a cure for depression but the colors will brighten up any day. Like, Comment and share. With love from Micho. :)
10.0 Small Apples
1.0Tbsp Red Jelly Crystals
1.0Tbsp Green Jelly Crystals
1/2tsp Red Food Colour
1/2tsp Green Food Colour
200.0ml Whipping Cream
10.0tsp Optional: cherries
50.0g Optional: White Chocolate
15.0g Optional: Copha (Vegetable Hardening)
1/2l Cold / Iced Water
Michel Daher
Micho here. Amateur experimental chef and lover of food. Thanks for all your support. Join my Food Journey www.naturallygoodfood.com