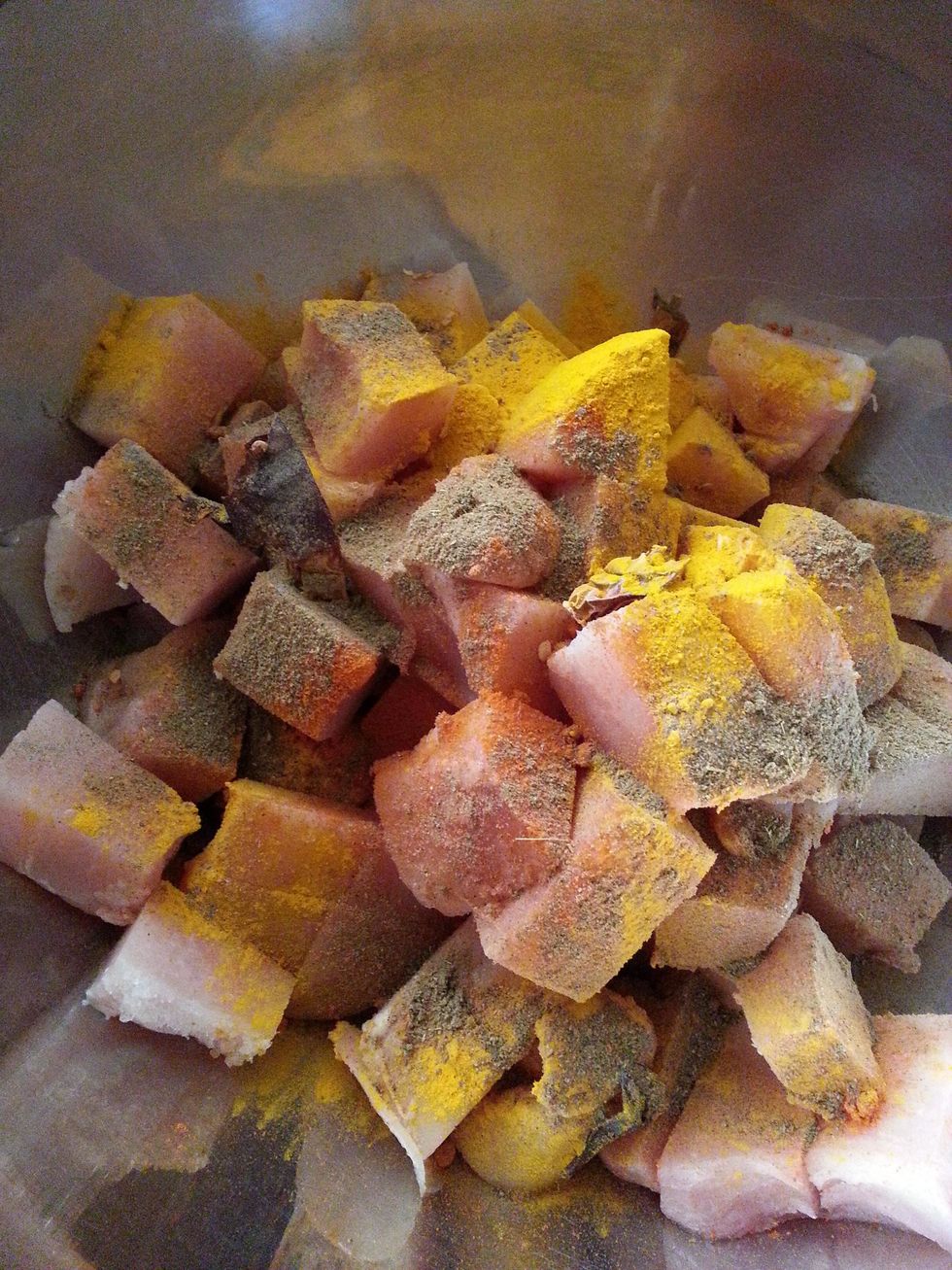 Add the dried chilli powder, black pepper, turmeric, and garam masala to the chicken.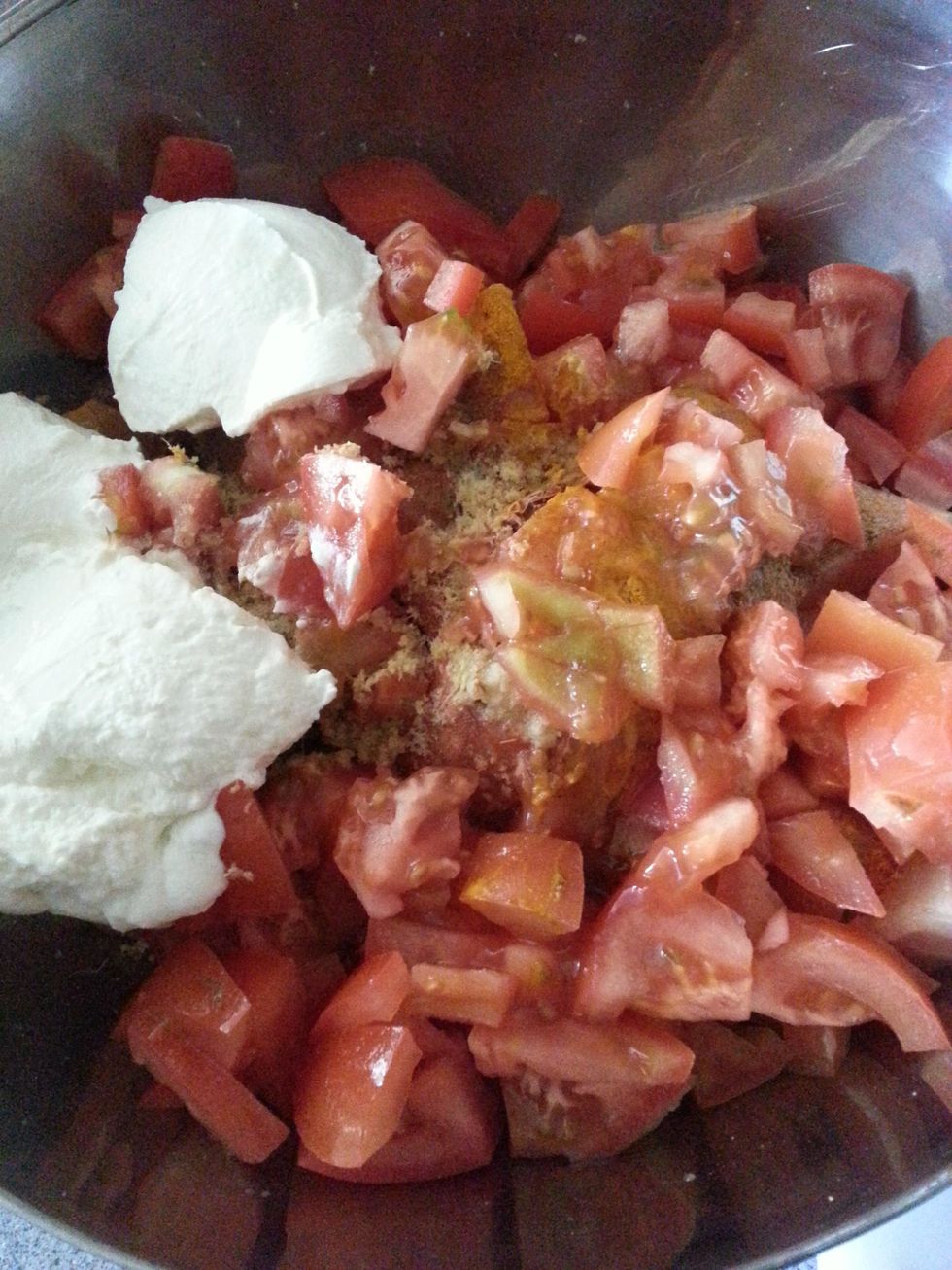 Add the ginger garlic paste, tomatoes and yoghurt to the chicken.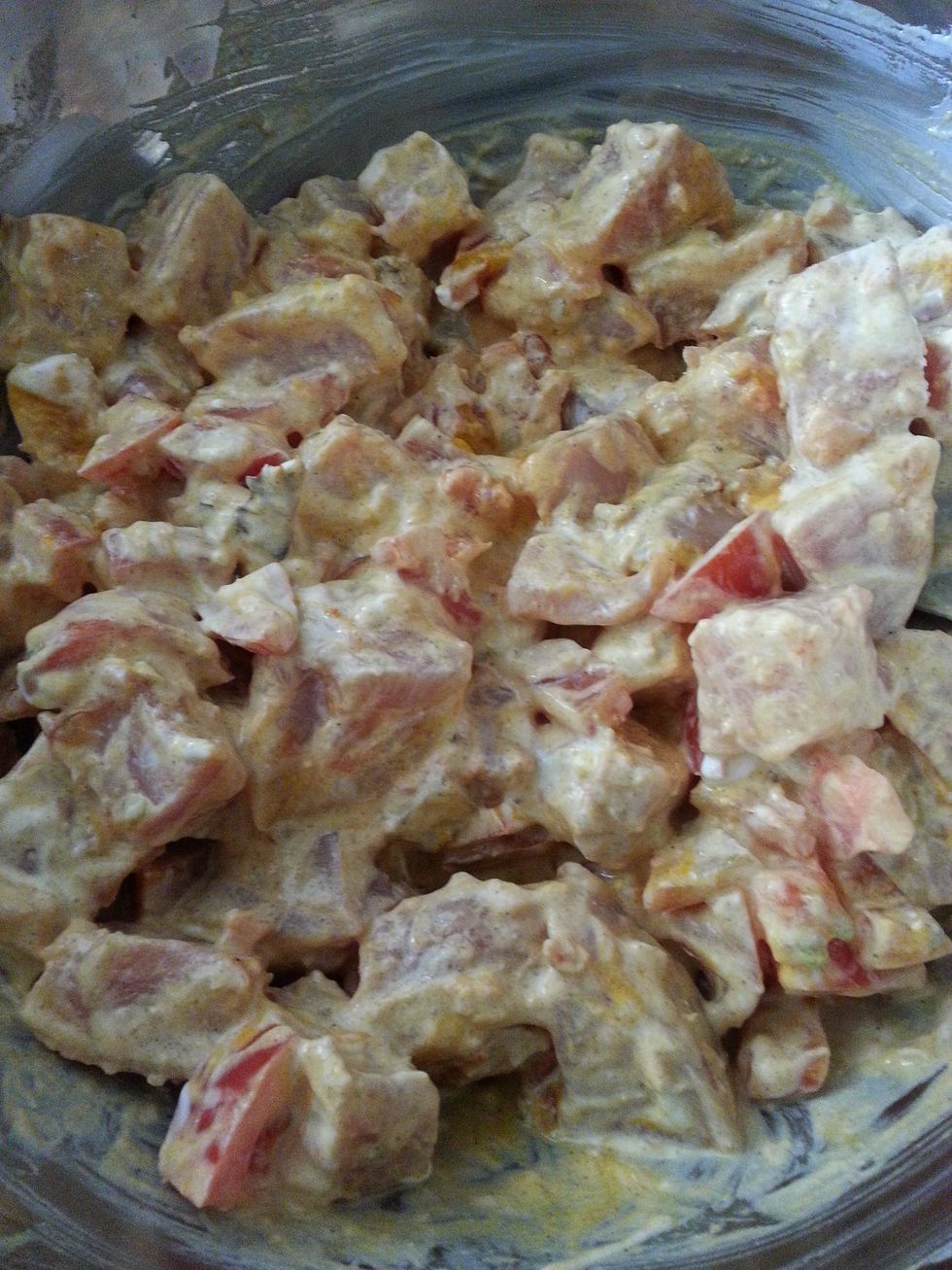 marinade the mixture for 15 minutes.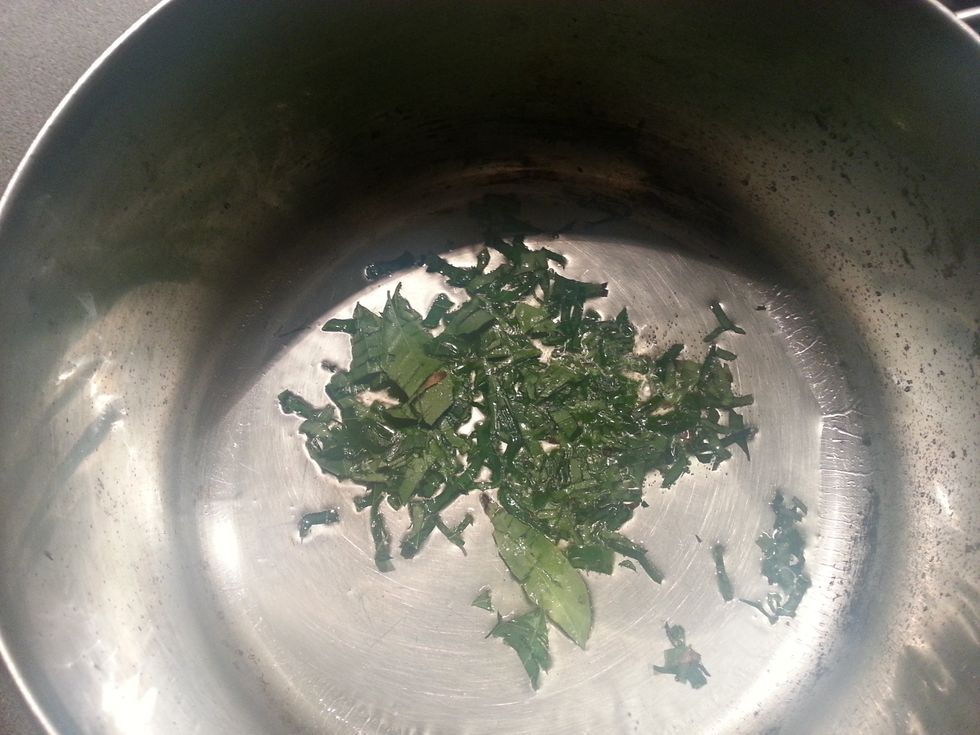 In a pot, heat some oil and fry the curry leaves.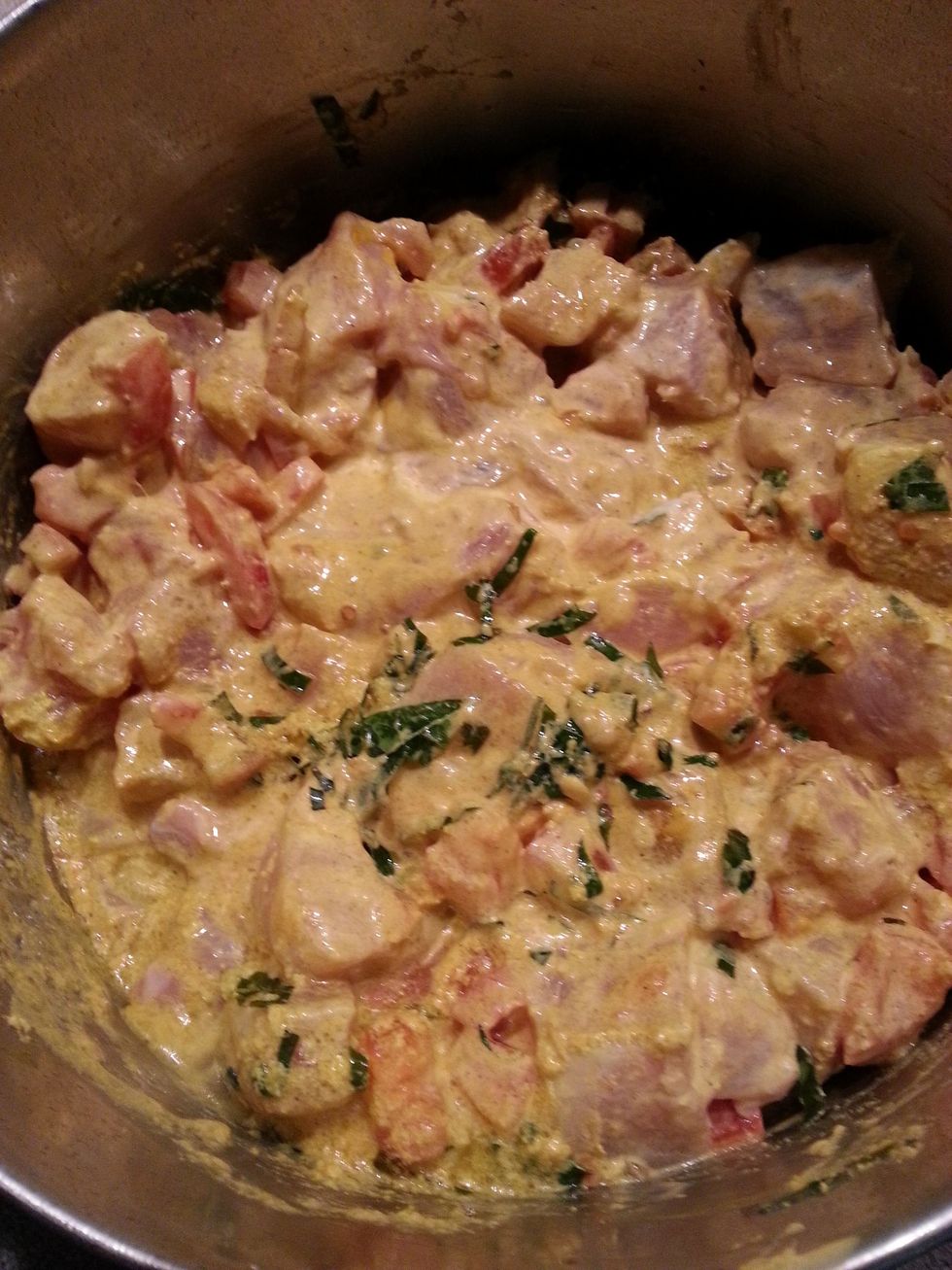 Add the chicken and its marinade to the pot. Bring to a simmer. Cook for 10 minutes. Add the ground cashwnut/ almond to thicken the sauce. Season with salt and add dried chillies if desired.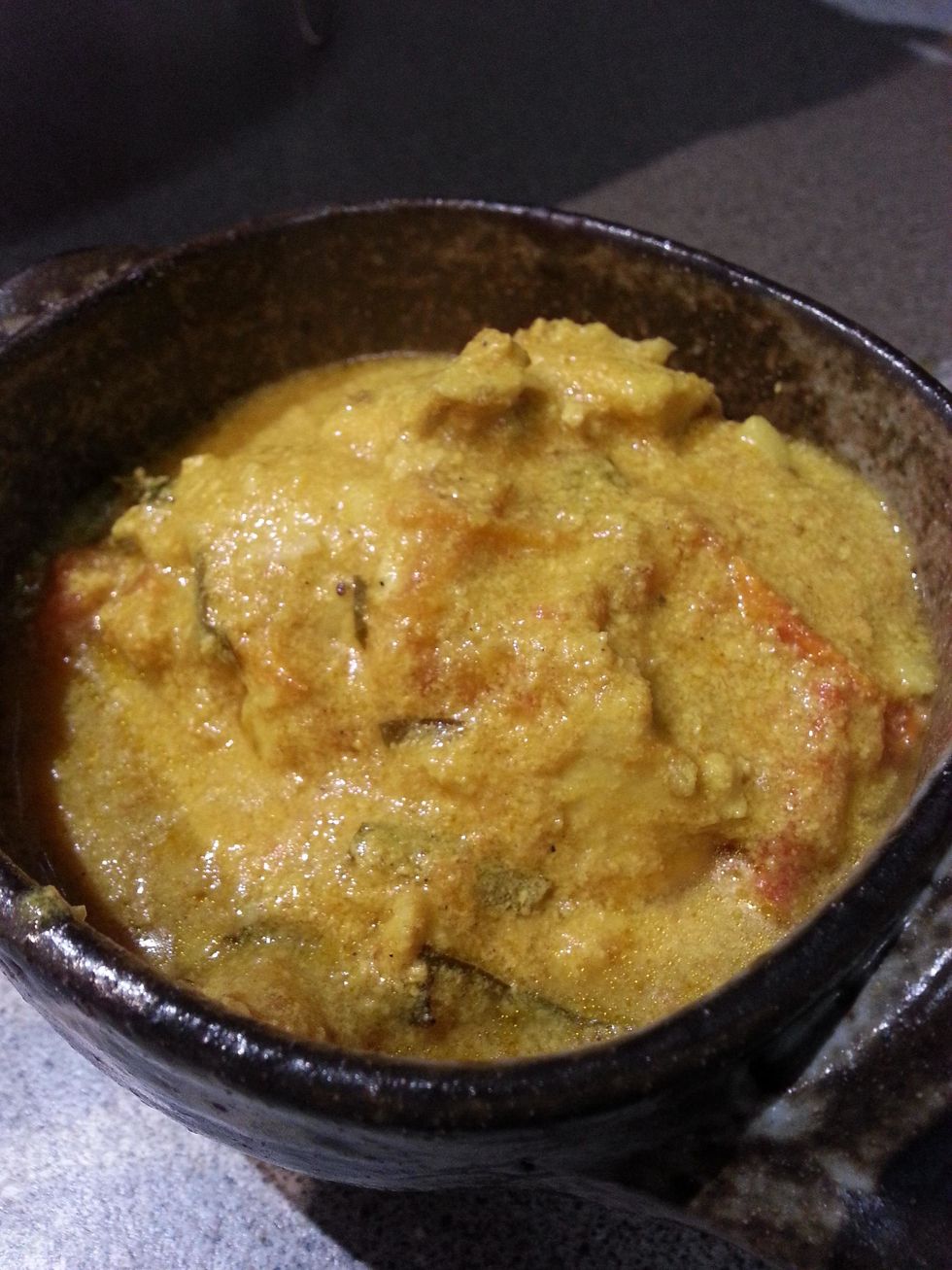 Cook for a further 8-10 minutes. This curry should not be too runny. Serve it hot with plain rice or roti.
1.2kg Chicken thigh fillets (cut into chunks)
4.0Tbsp Ground Cashewnut / Almonds
2.0 Large dried chillies
1.0tsp Salt
2.0Tbsp Curry Leaves
Marinade
1.0tsp Chilli Powder
1.0 Large dried red chilli, broken into small pieces
1.0tsp Ground Turmeric
1.0tsp Garam Masala
1.0Tbsp Ginger garlic Paste
3.0 Tomatoes, diced
150.0g Greek Yoghurt