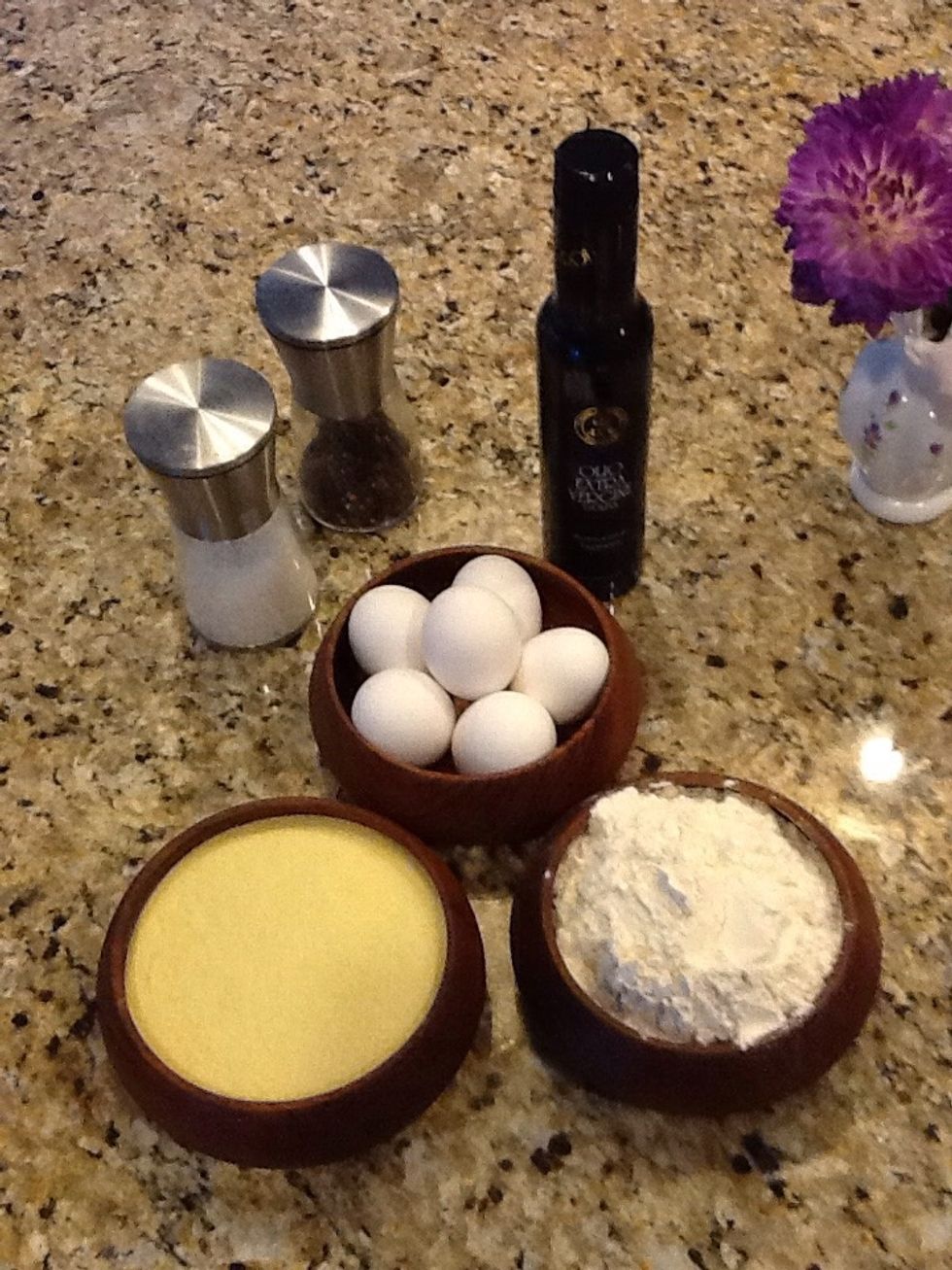 Assemble ingredients...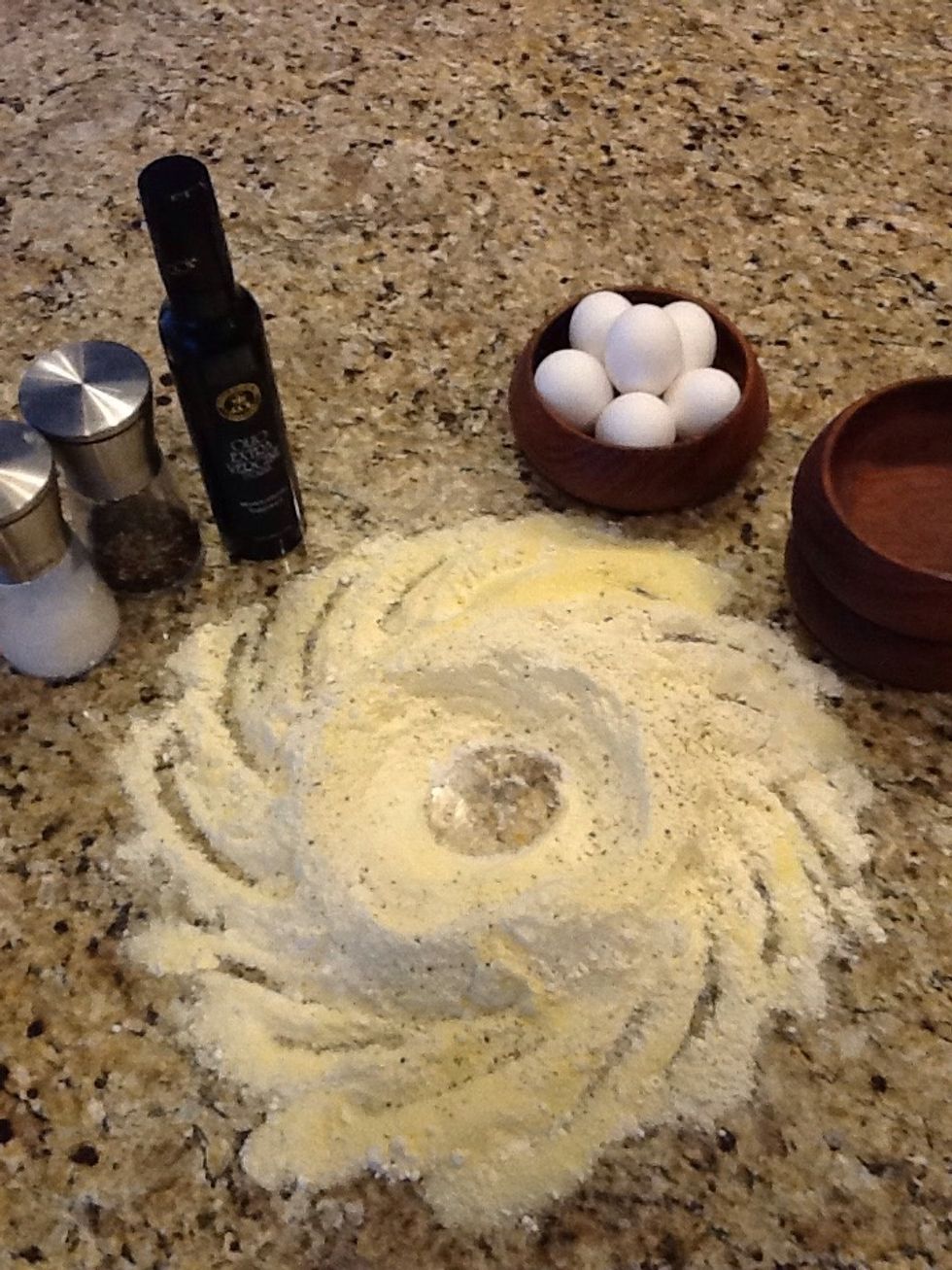 Mound flour, semolina, salt and pepper. Make a well in the center.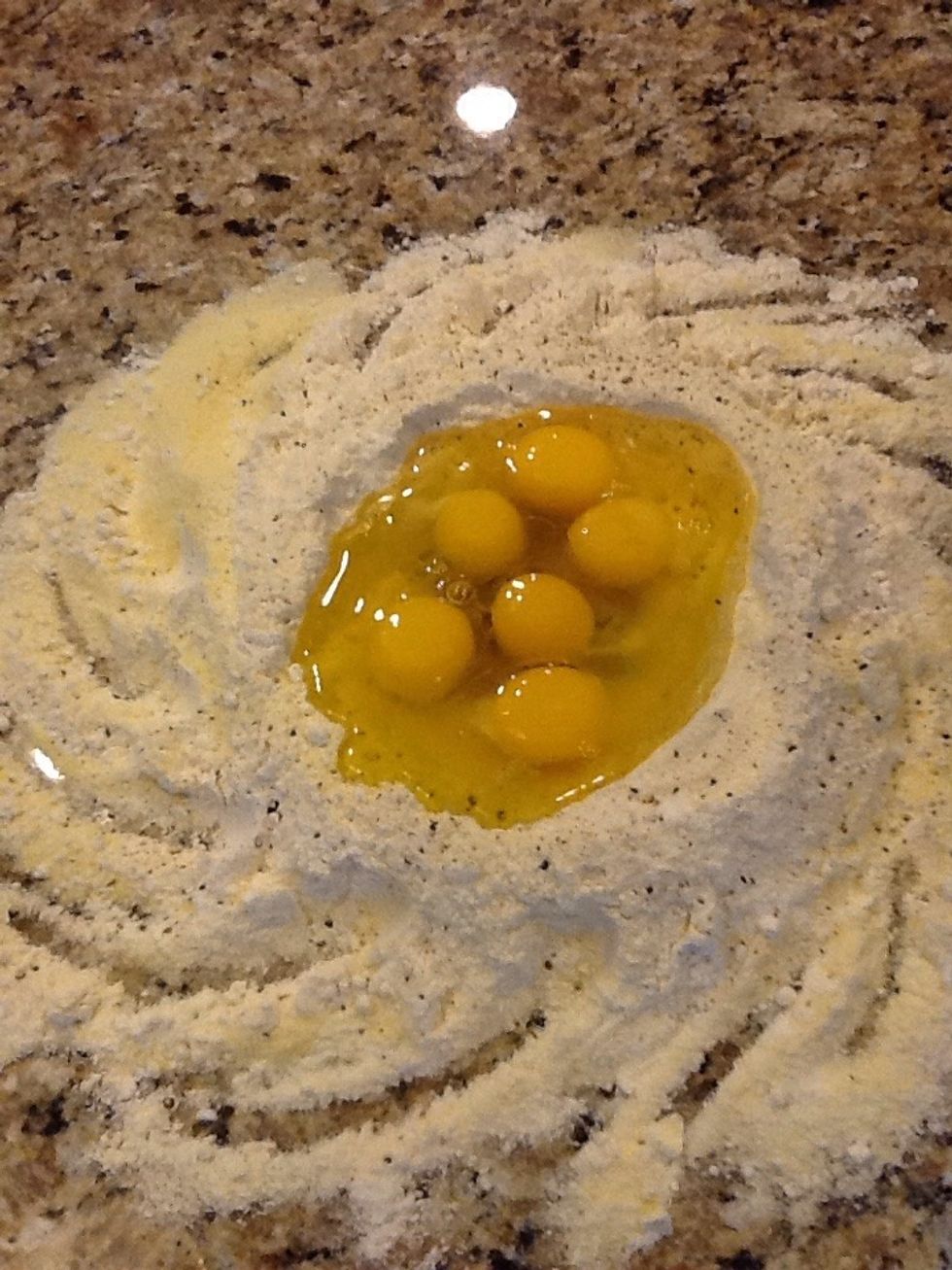 Crack eggs and put olive oil on top.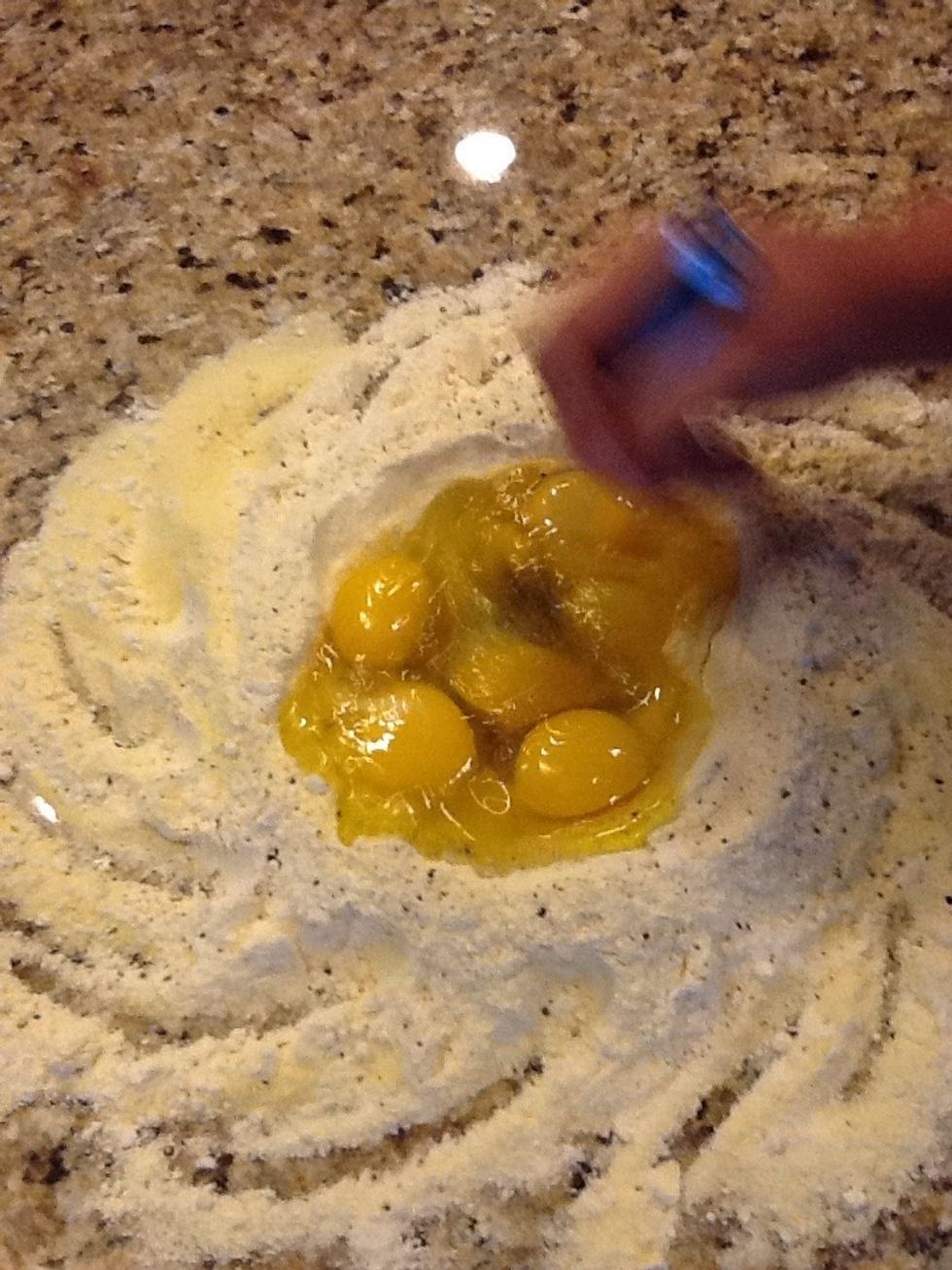 Mix with fork...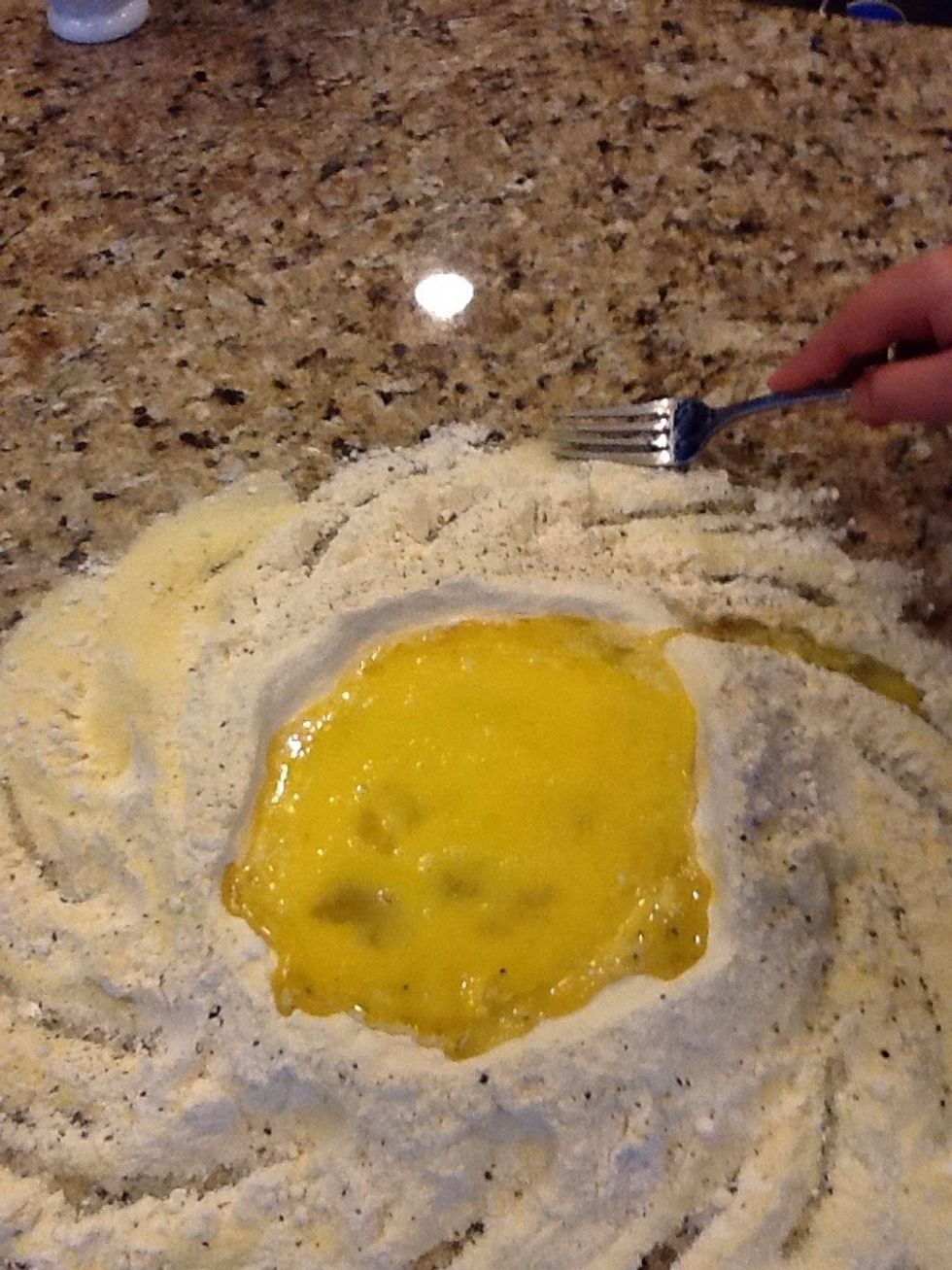 Fold in flour with fork...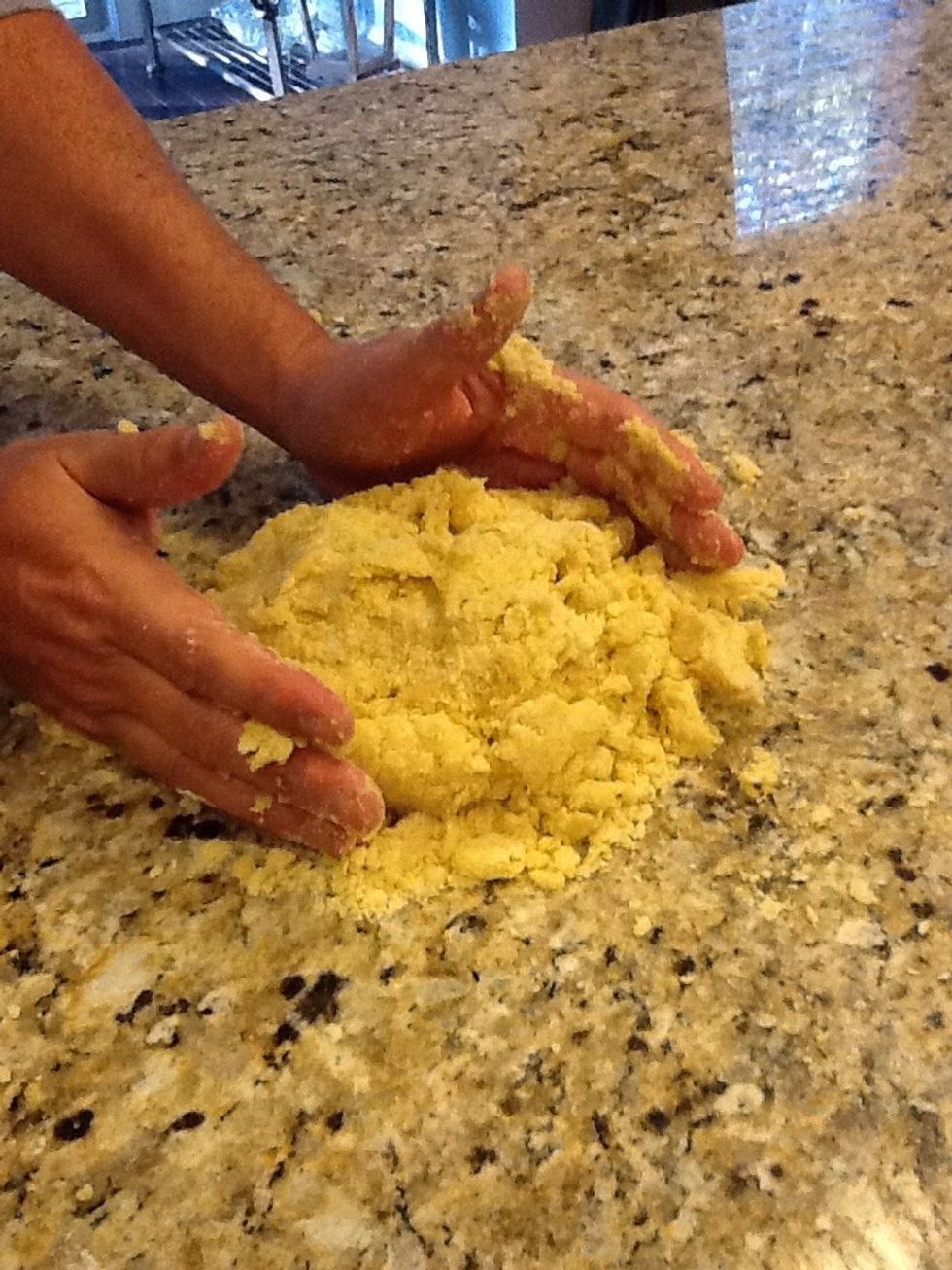 Make loose dough ball...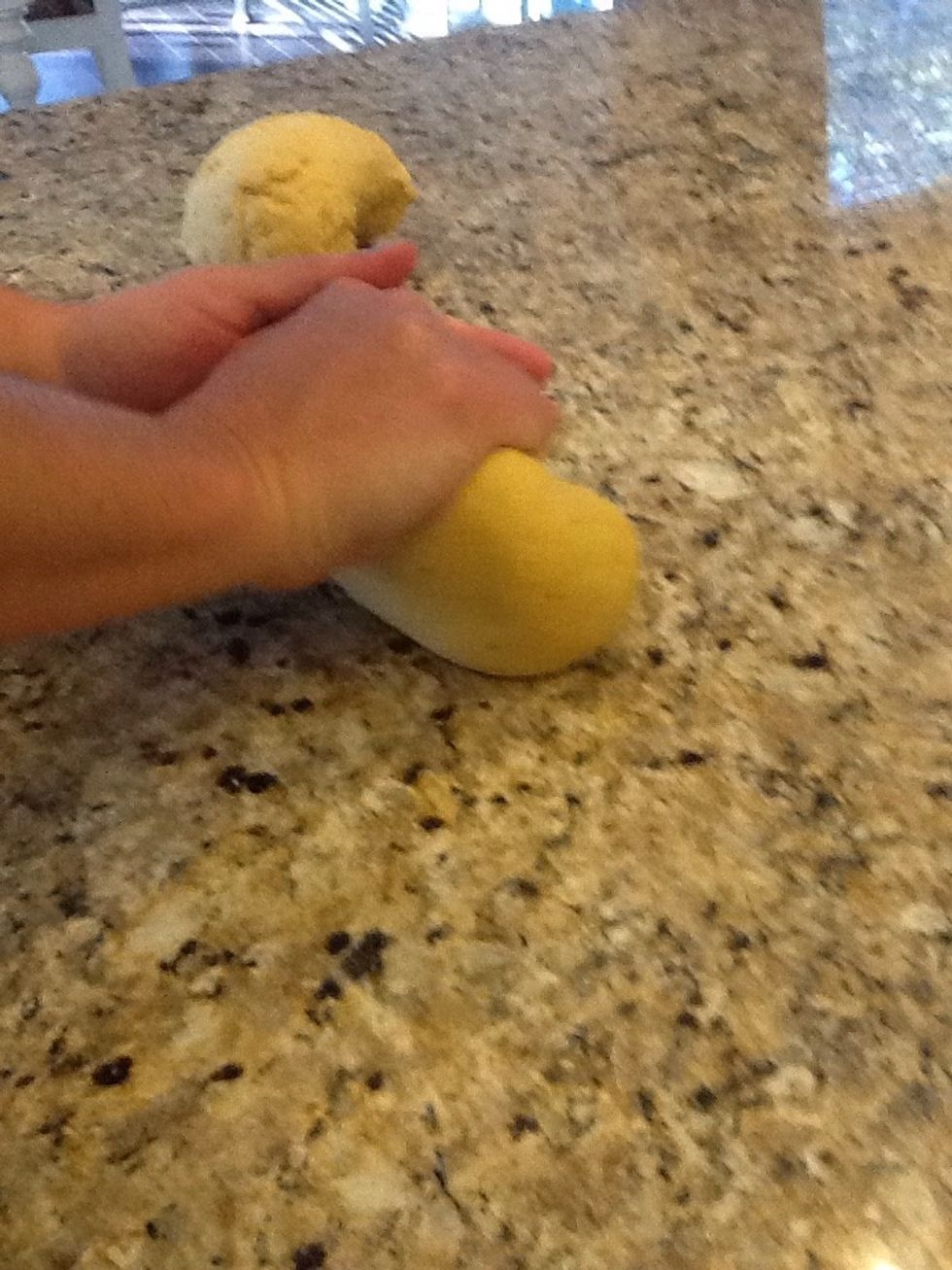 Start kneading the dough ball by pushing away from you, turn 1/4, and fold over. Repeat kneading for 8-10 minutes.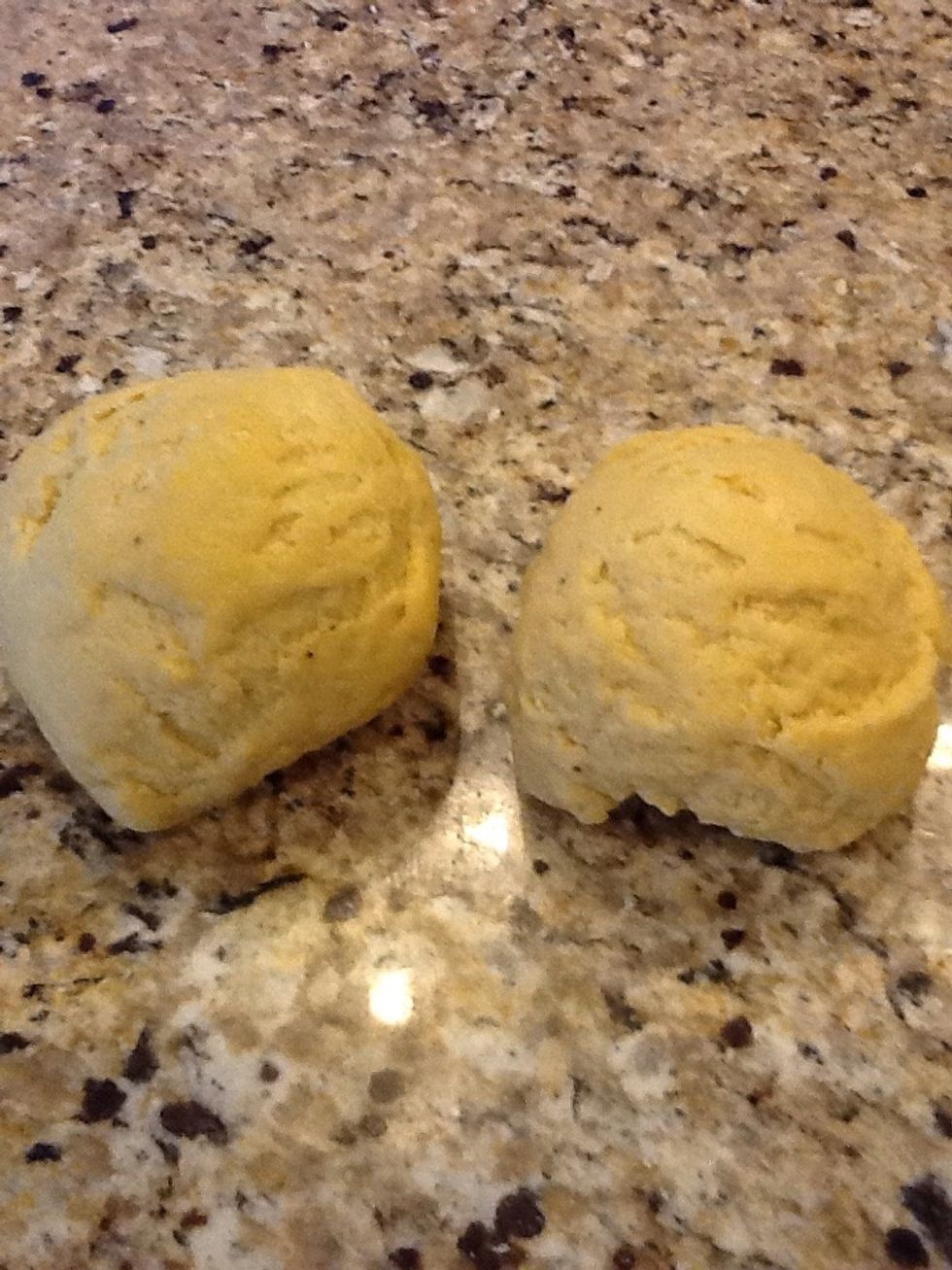 Separate into 2 balls. Wrap and let rest for 30-45 minutes at room temperature.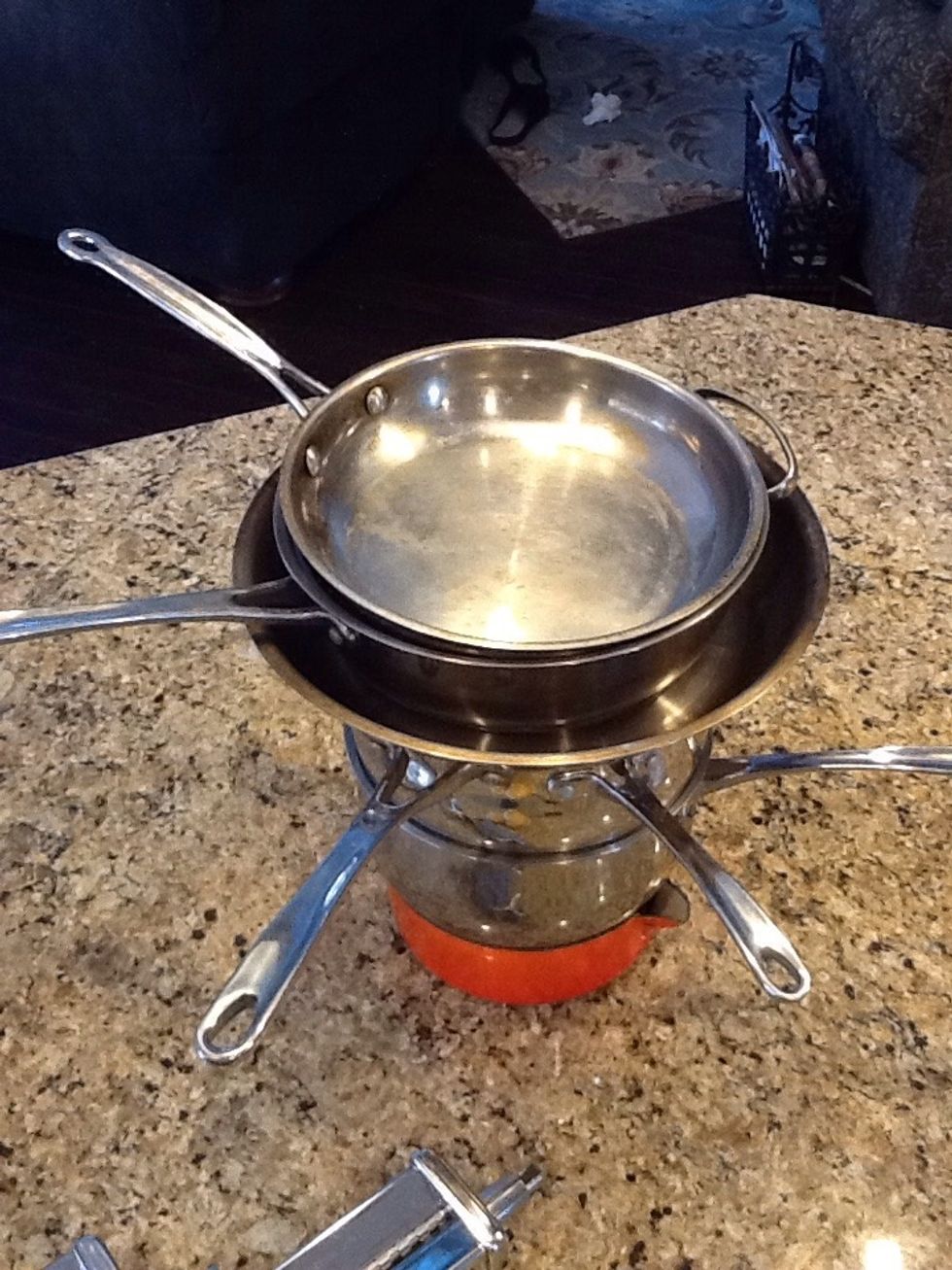 Create a pasta tree...
Get out pasta wheel and cutter...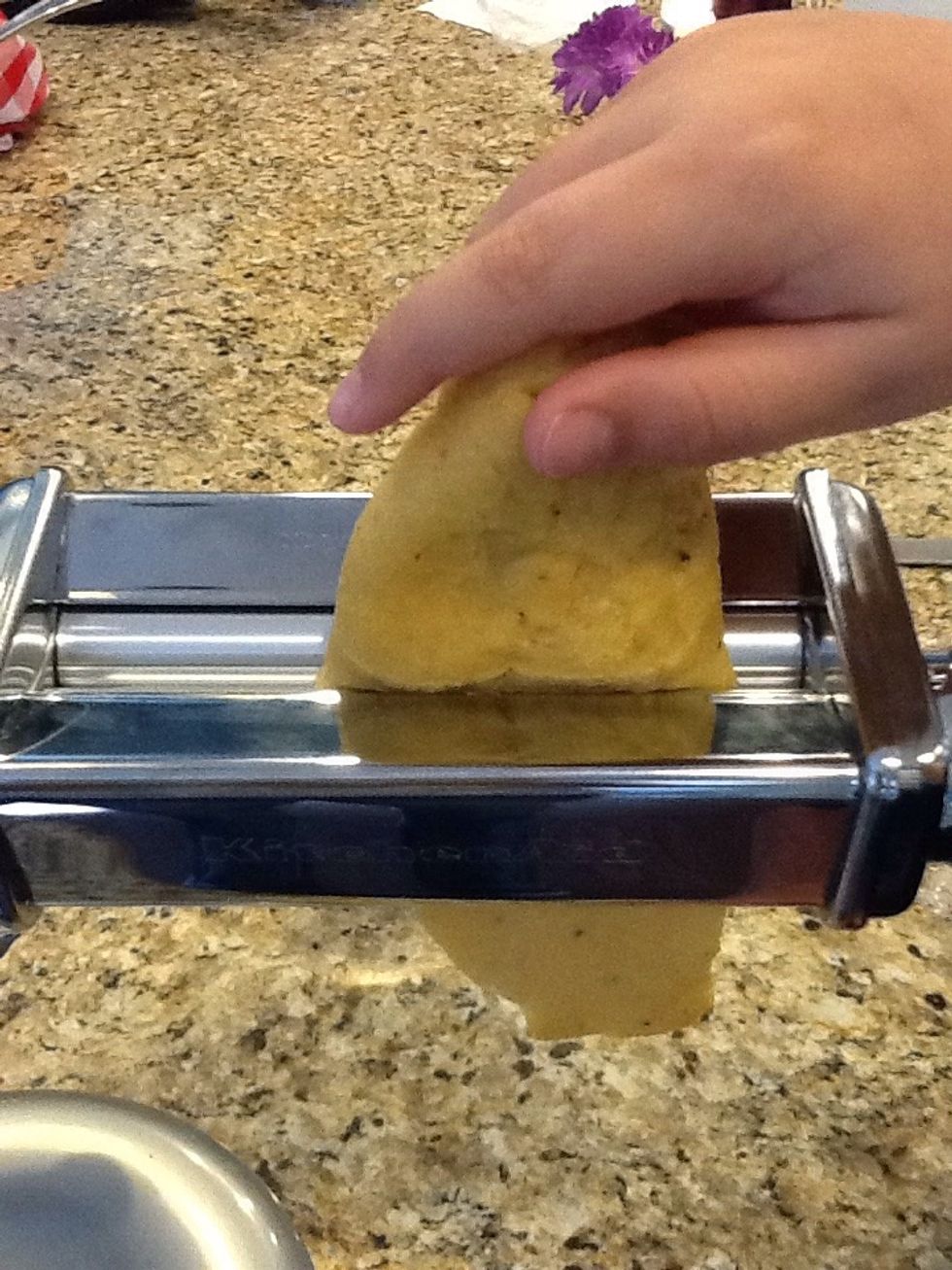 Start at size 1 and put through roller...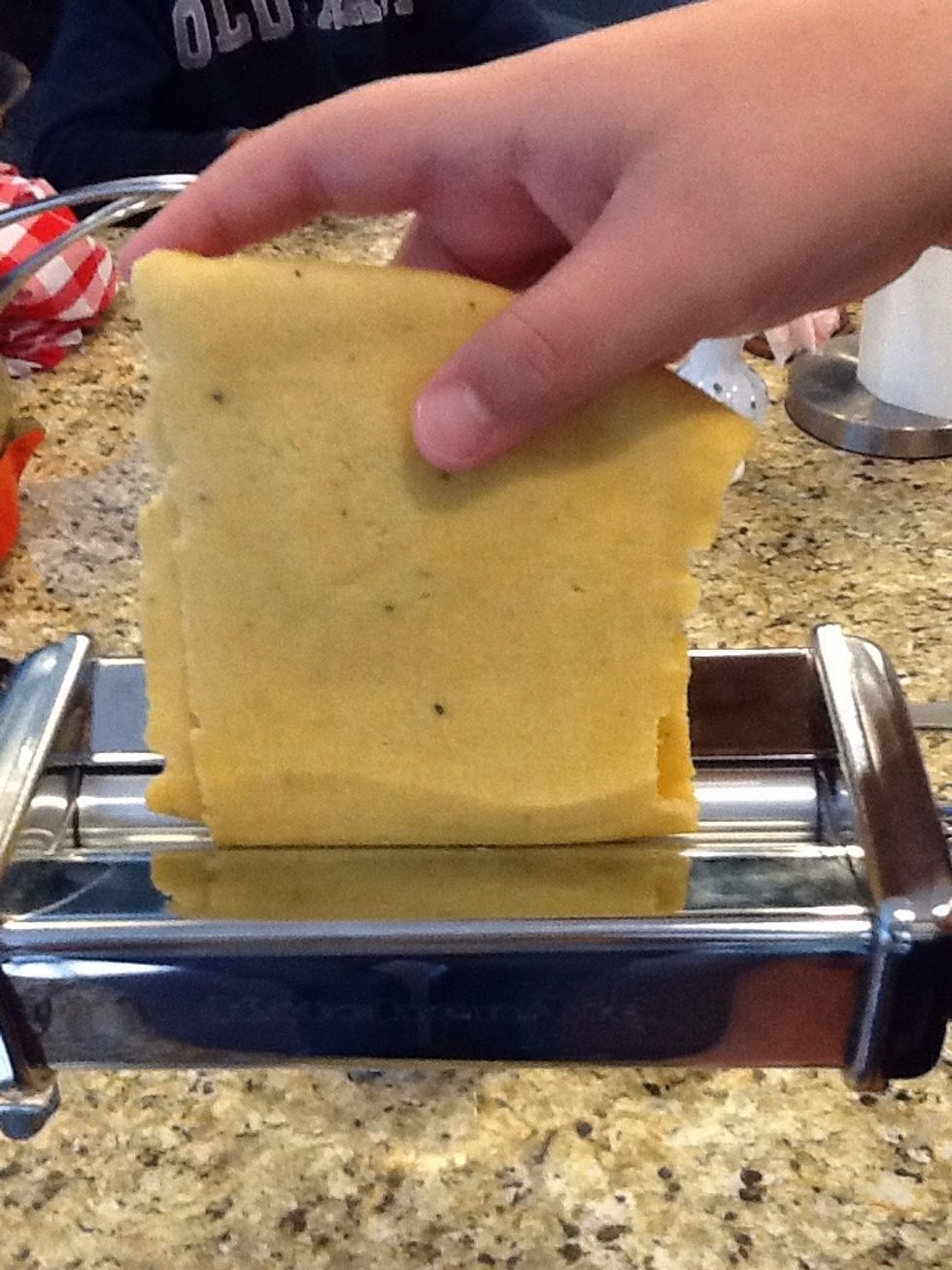 Fold in 3 and repeat process on size 1...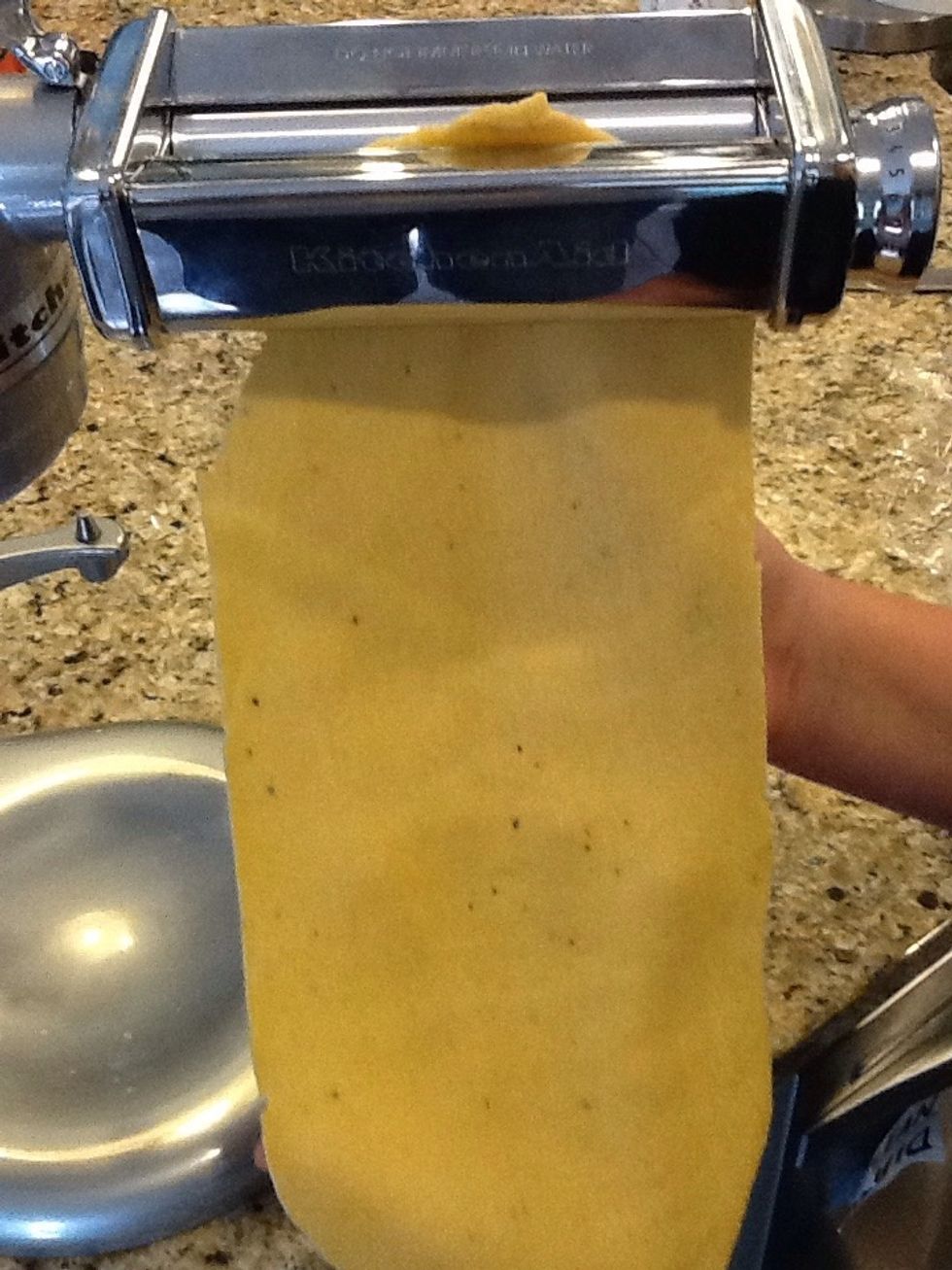 Place back in roller on size 2, then 3 and so on until you get to size 7...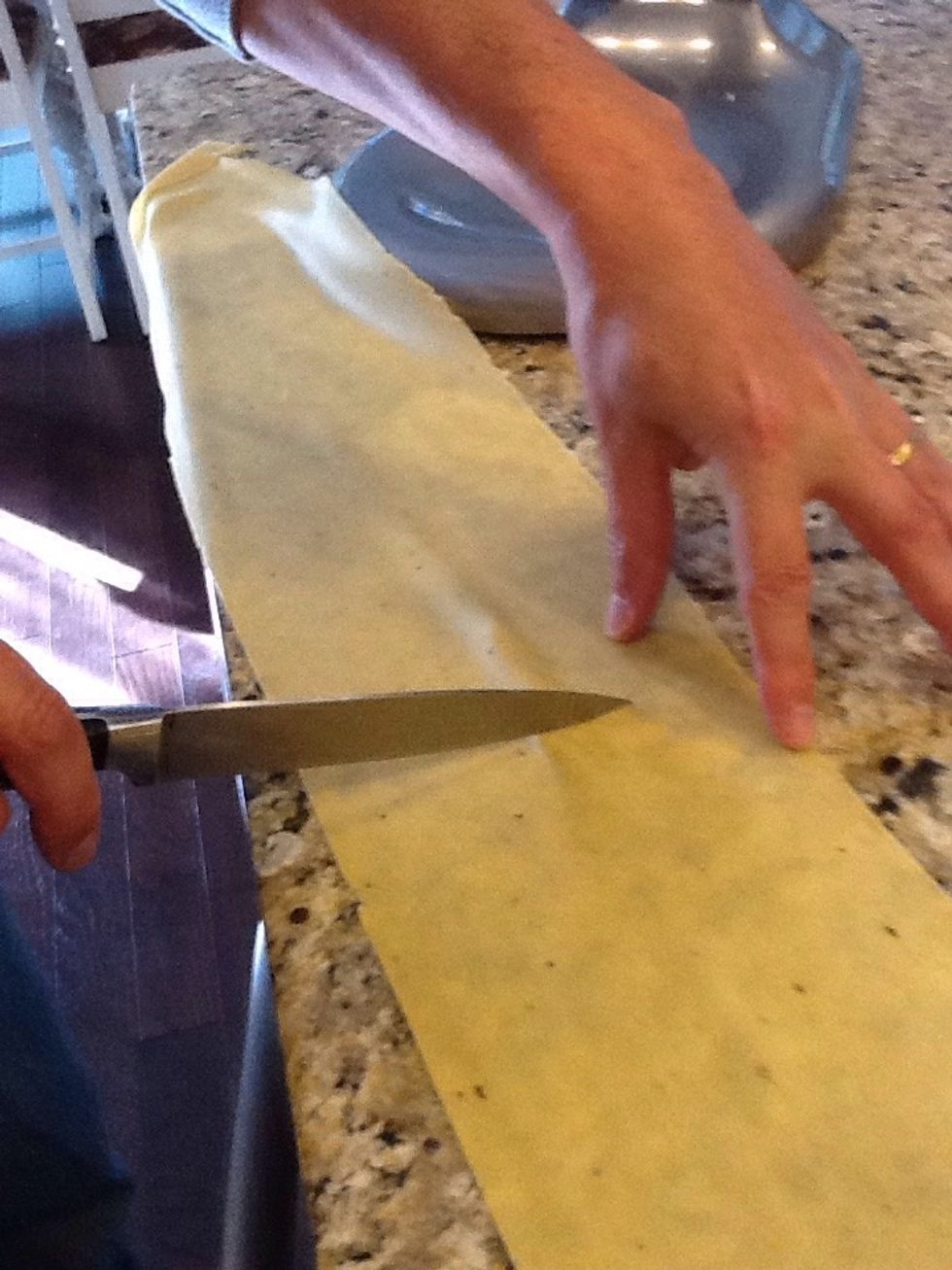 Once you get to size 7, cut in 1/2 and prepare for cutting with pasta wheel...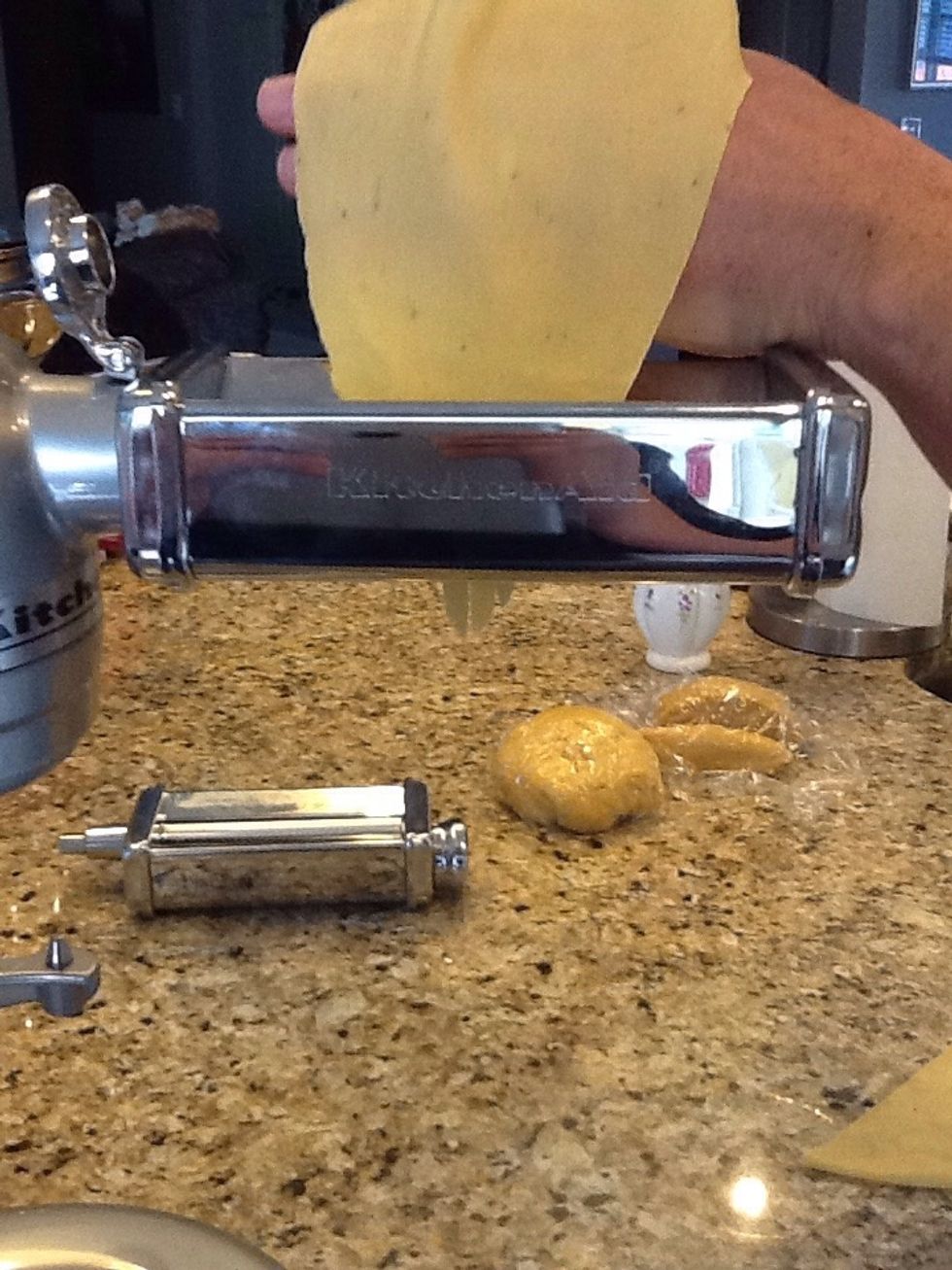 Put through pasta wheel slowly catching it on the other side...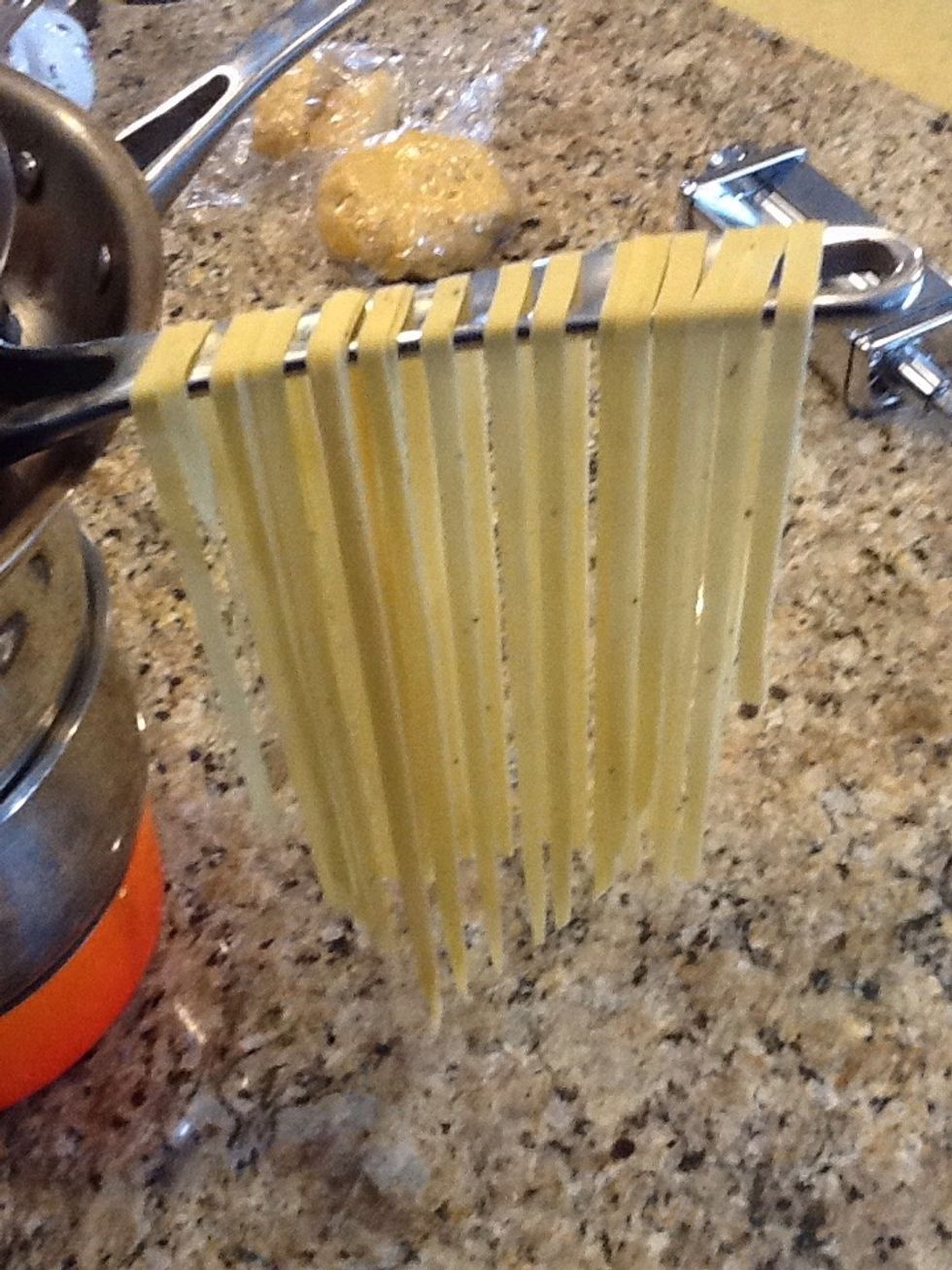 Place on pasta tree and repeat...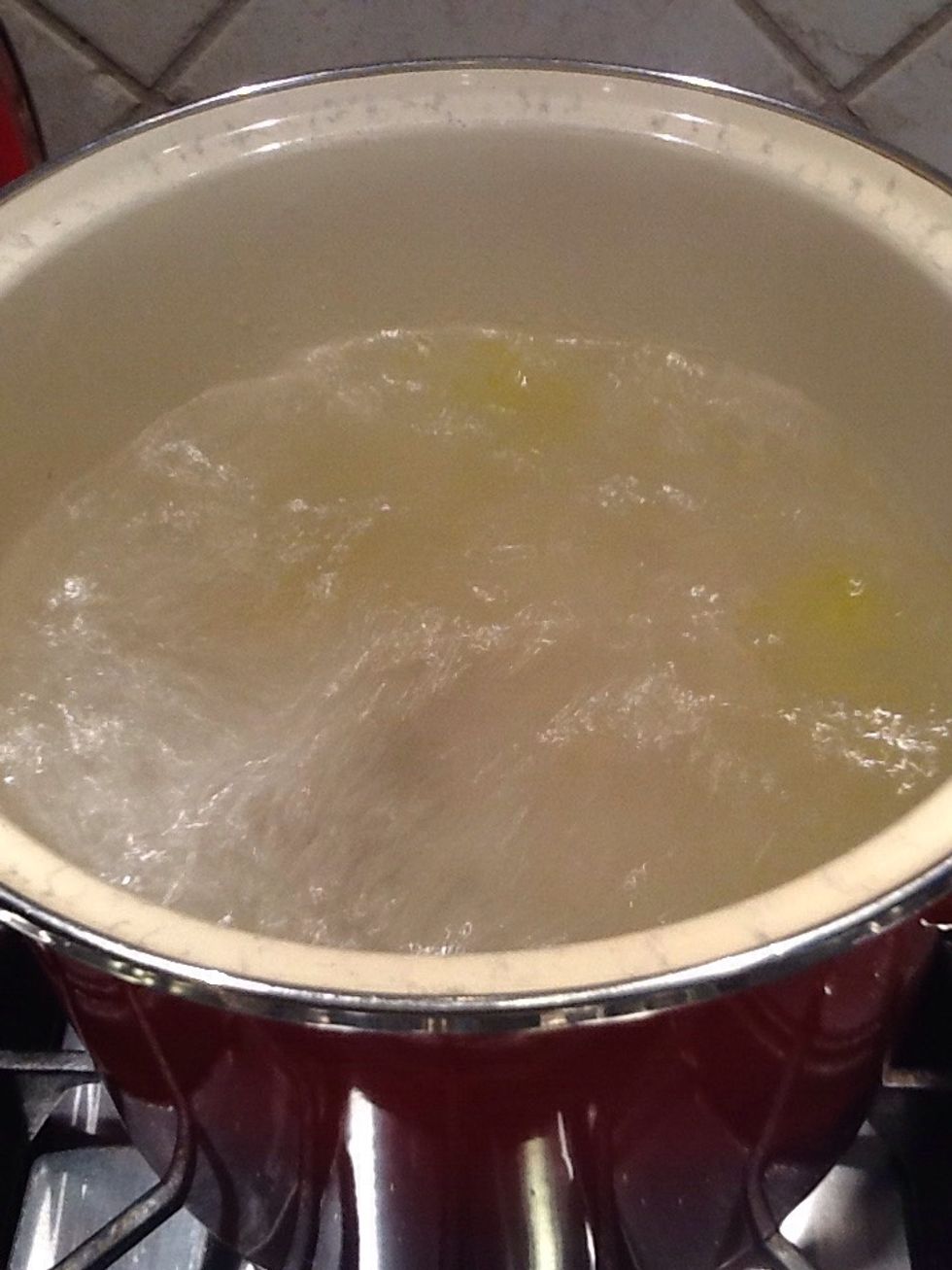 Drop in salted, oiled water for 3-5 minutes if fresh and 7-9 minutes if dry... Enjoy!!
2 Cups Semolina Flour
2 Cups All Purpose Flour
6 Eggs- Farm
2 Tbps. Extra Virgin Olive Oil
1 tsp. Milled Sea Salt
1/2 tsp. Milled Black Pepper