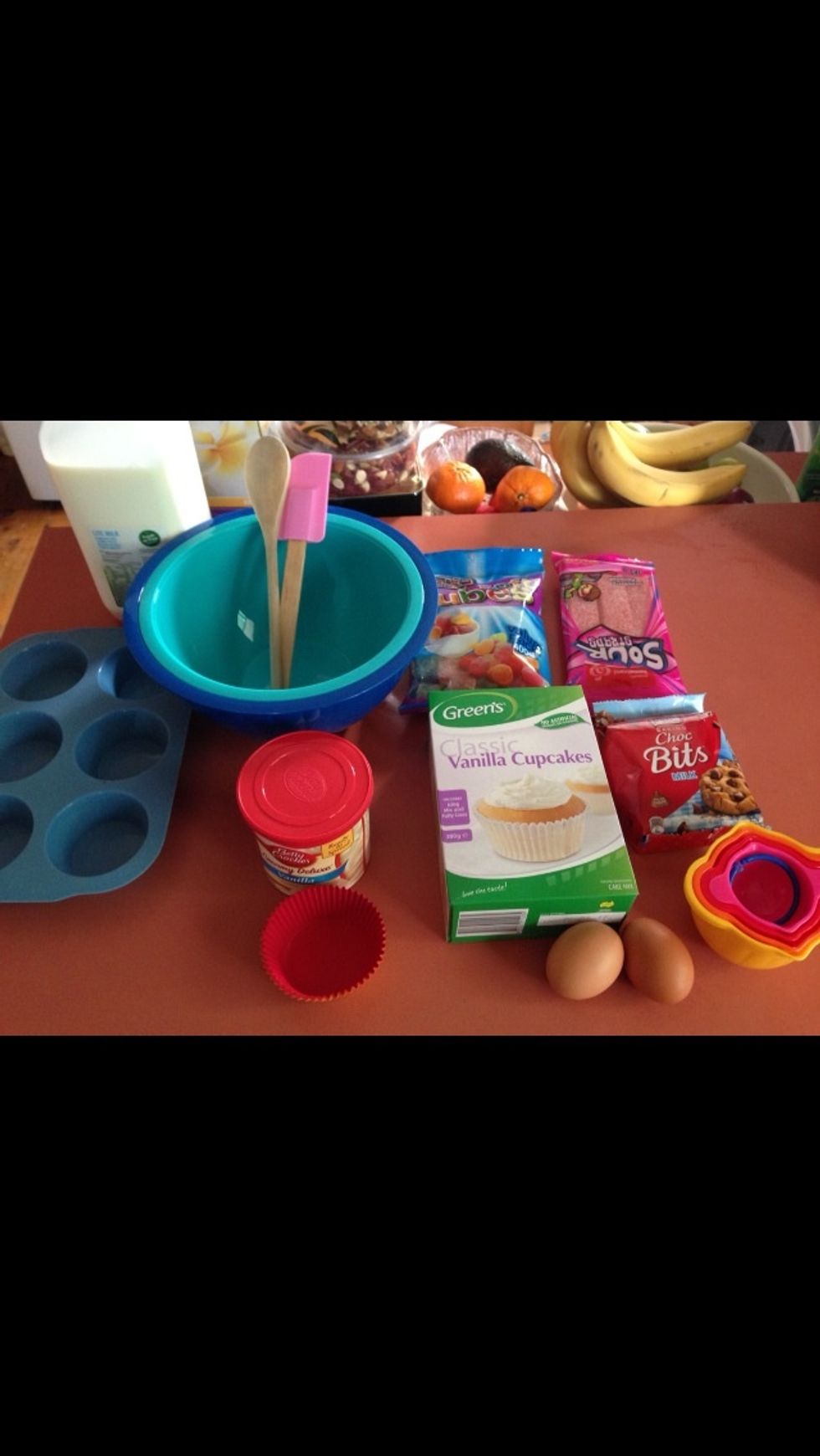 Gather all the Ingredients and utensils needed to create these cupcakes.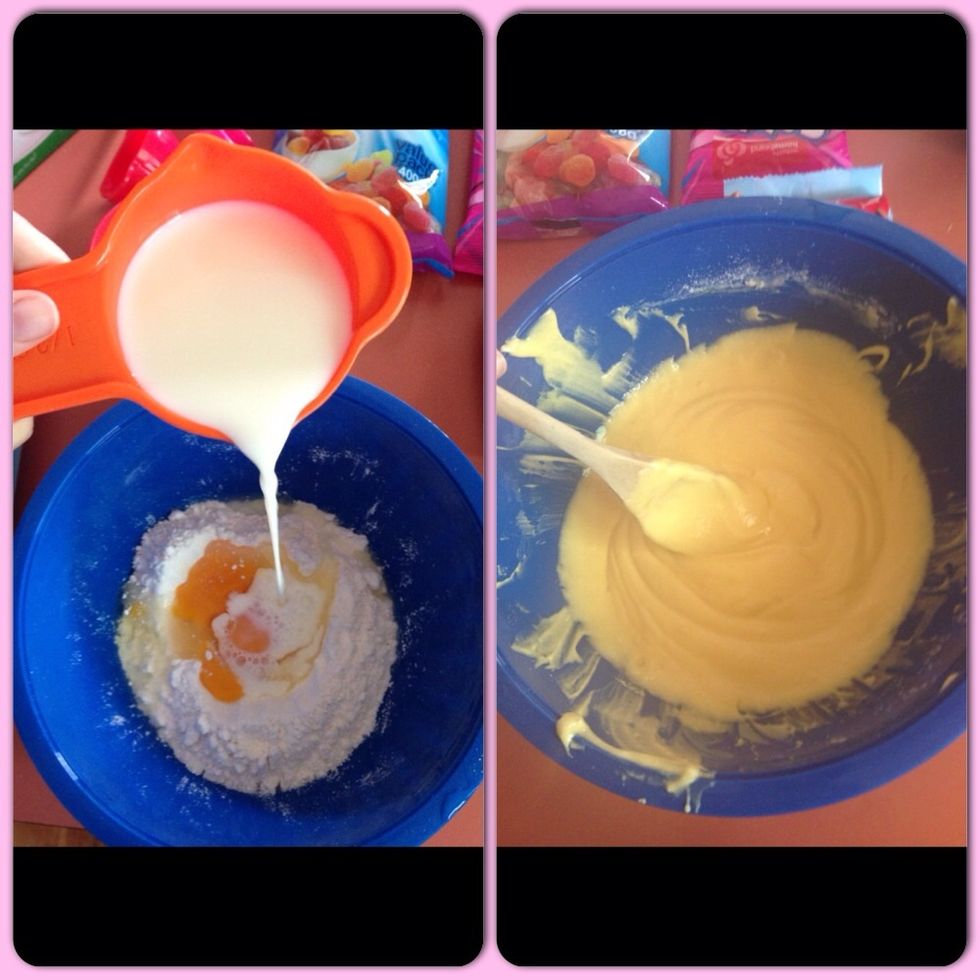 Add the cake mix in a large bowl, add eggs milk and butter. Mix until smooth!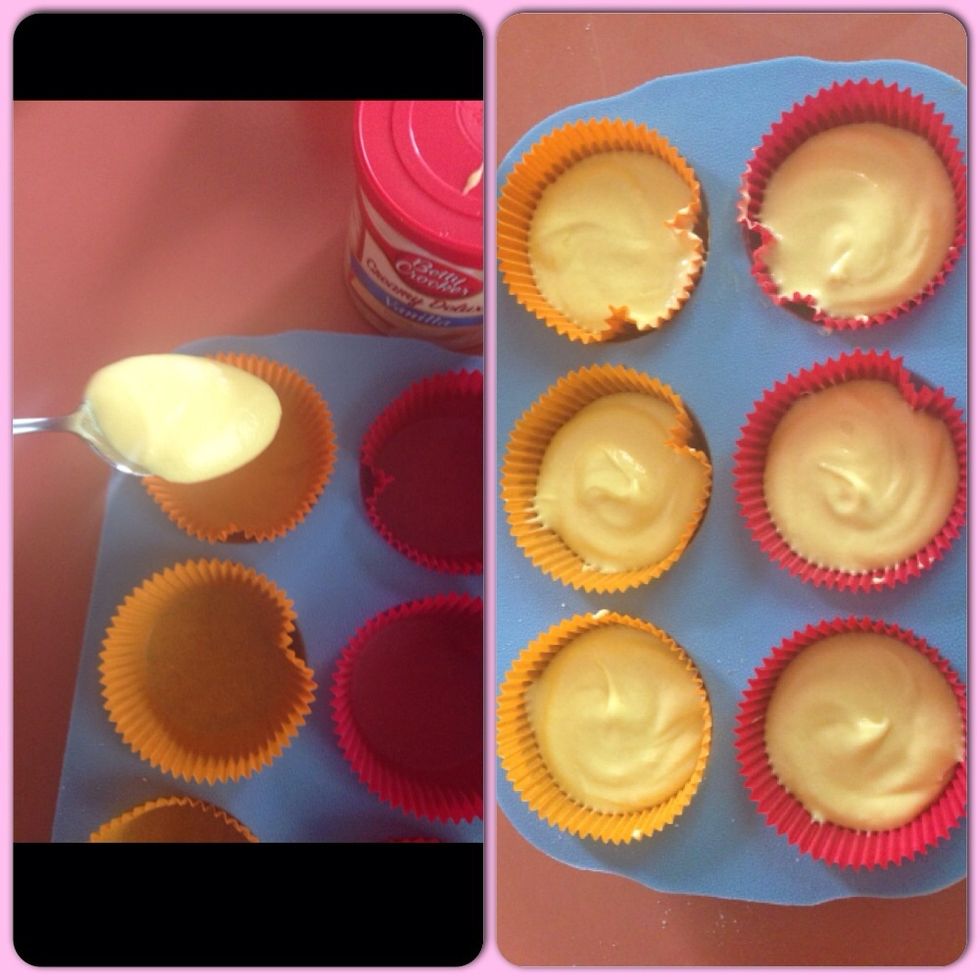 Spoon 2 table spoons of the mixture into 6 cupcake holders.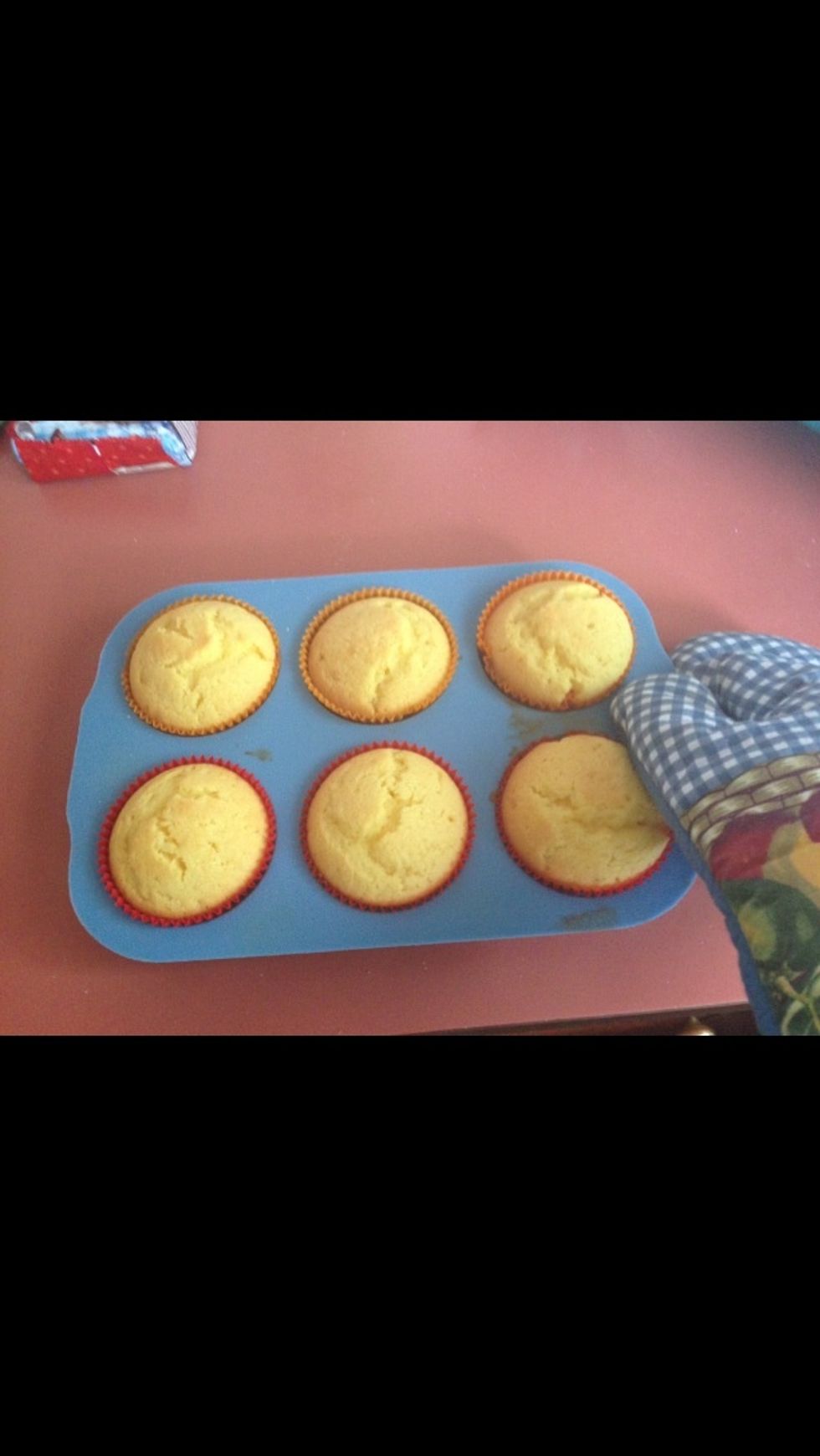 Place in oven. Cook the cupcakes for 20 minutes until Skewer comes out clean and are a golden colour.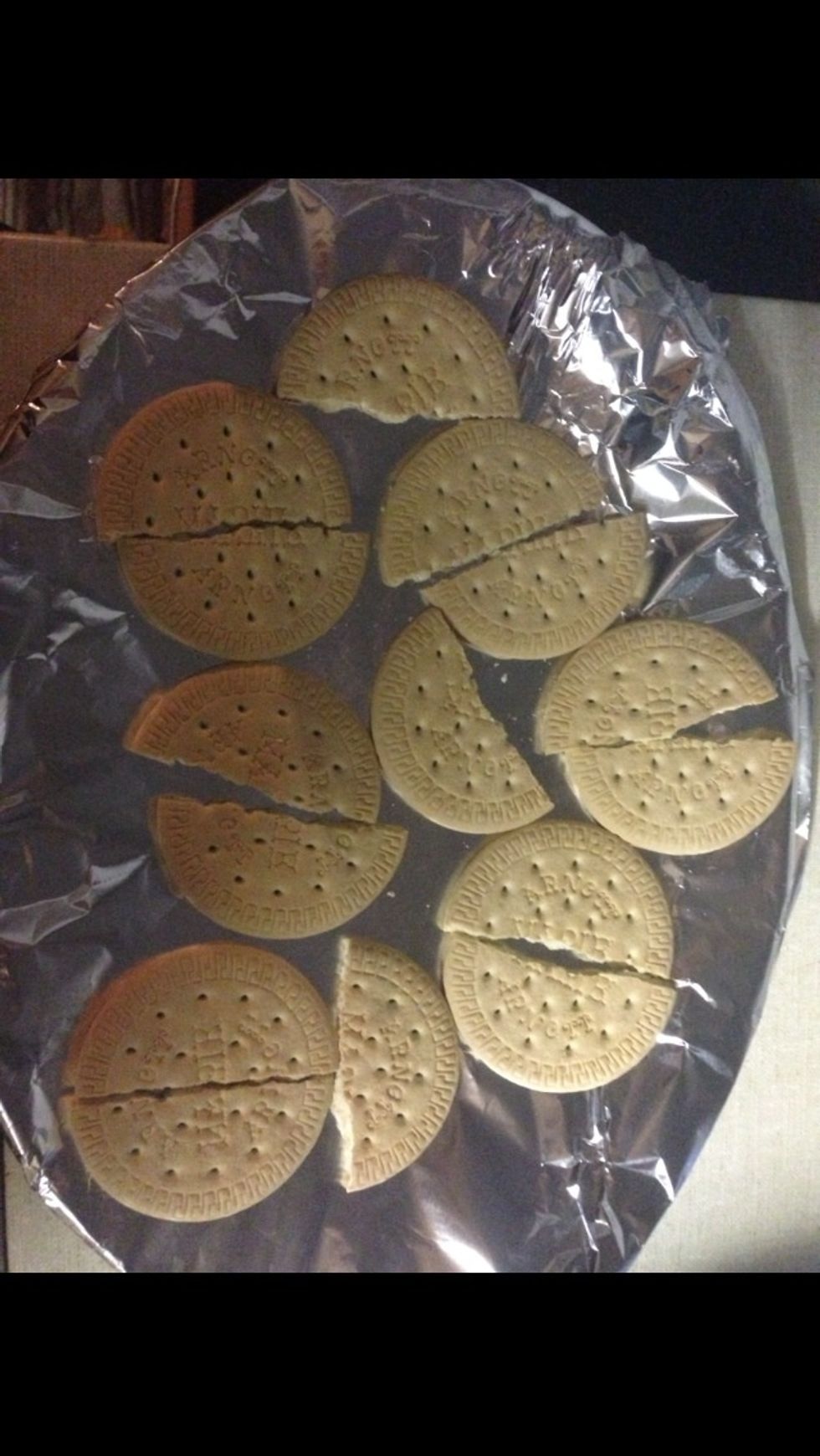 Get your round malted biscuits and cut them evenly in half.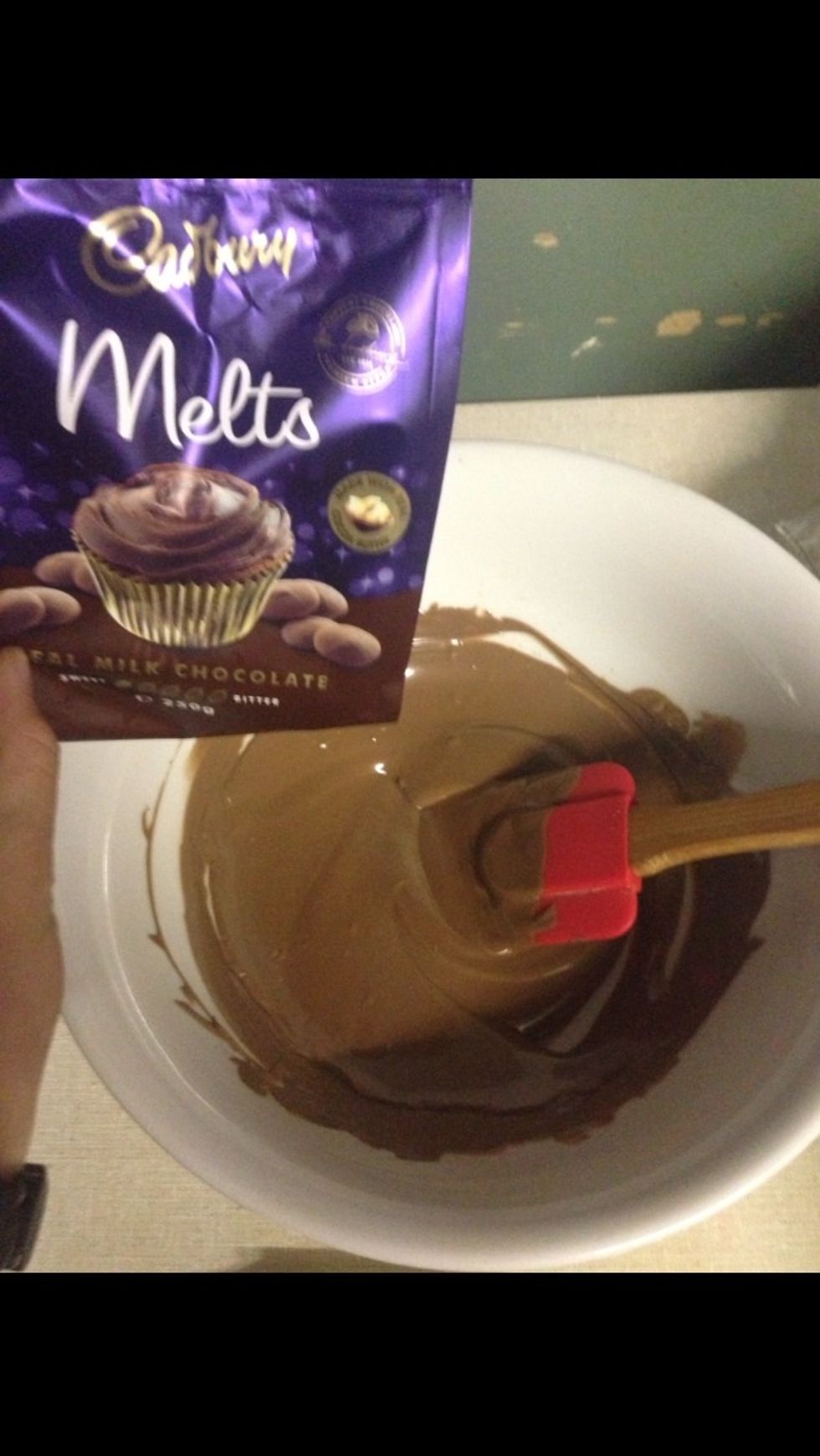 Place all the Cadbury melting drops in a bowl placed over boiling water on the stove! Stir chocolate until smooth and silky. Dip the malted biscuit halves until they are completely covered.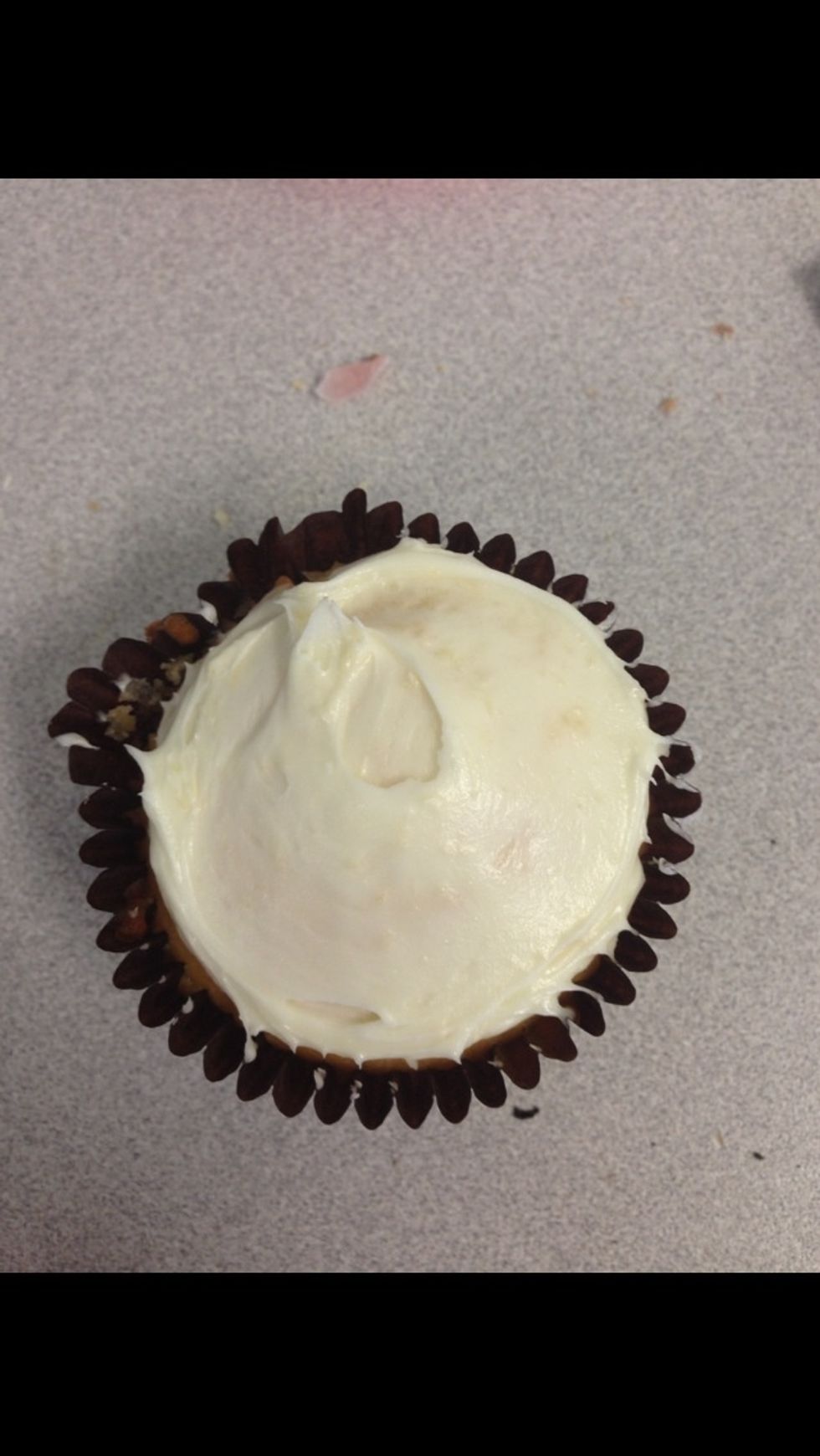 Ice the cupcakes with the Betty Crocker icing until smooth and as even as possible.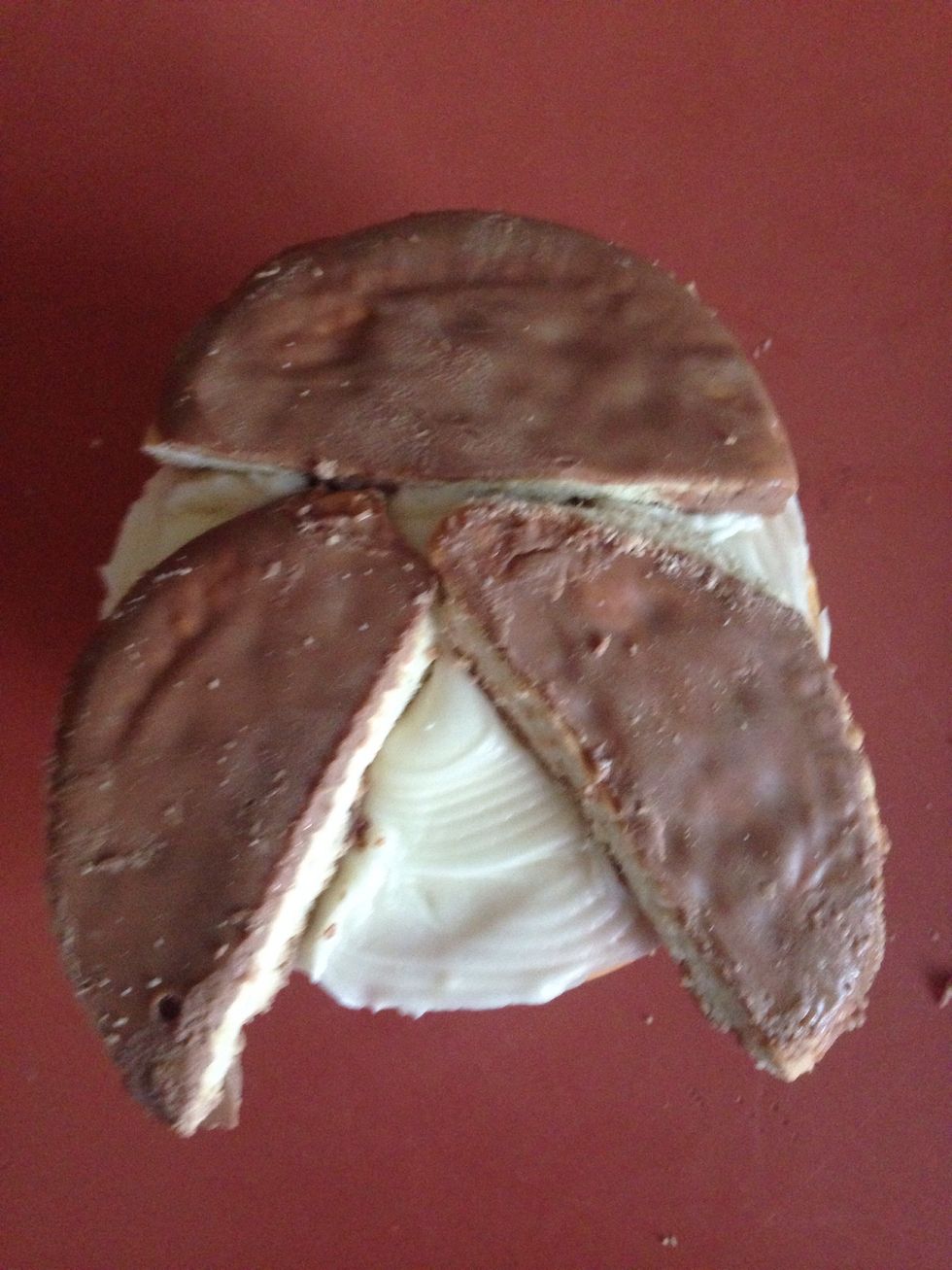 Place the chocolate covered biscuits on the cupcake! Use one at the top as the head and then add two off the top one as the owls wings.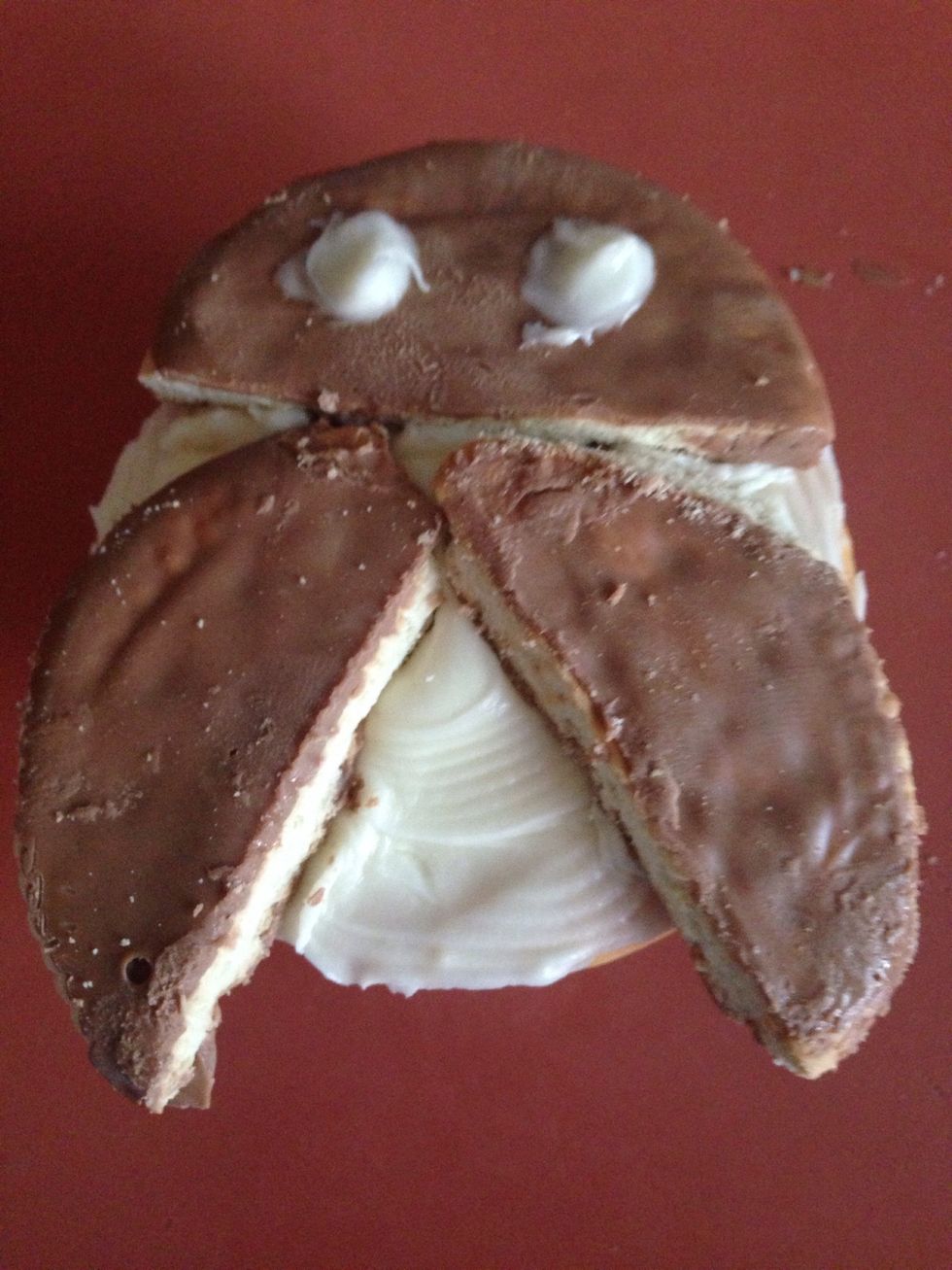 Carefully swirl 2 circles of better Crocker icing where the eyes will go on the head of the owl.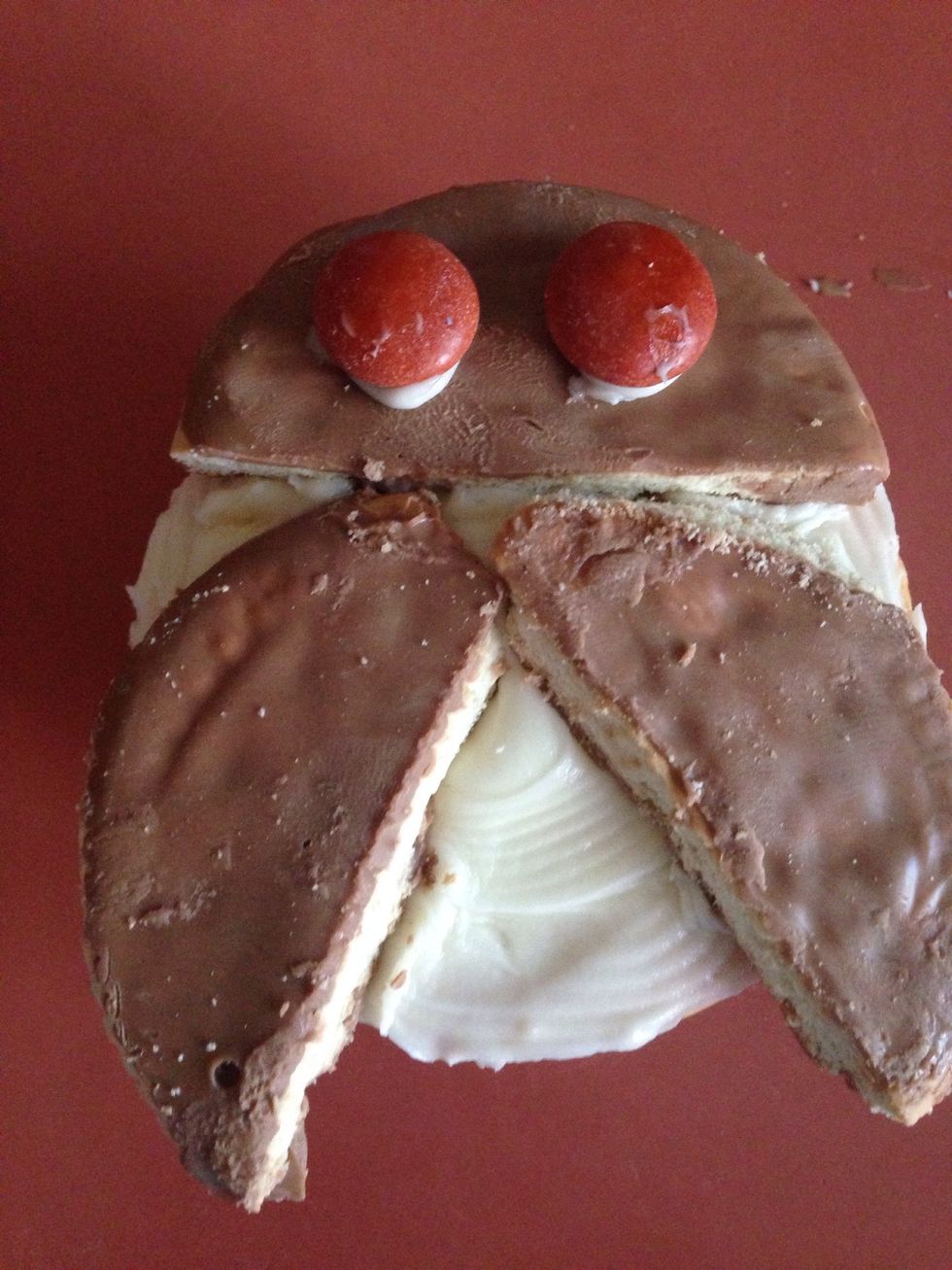 Place 2 brown smarties or M&MS over the white icing circles. These are now the eyes of the owl.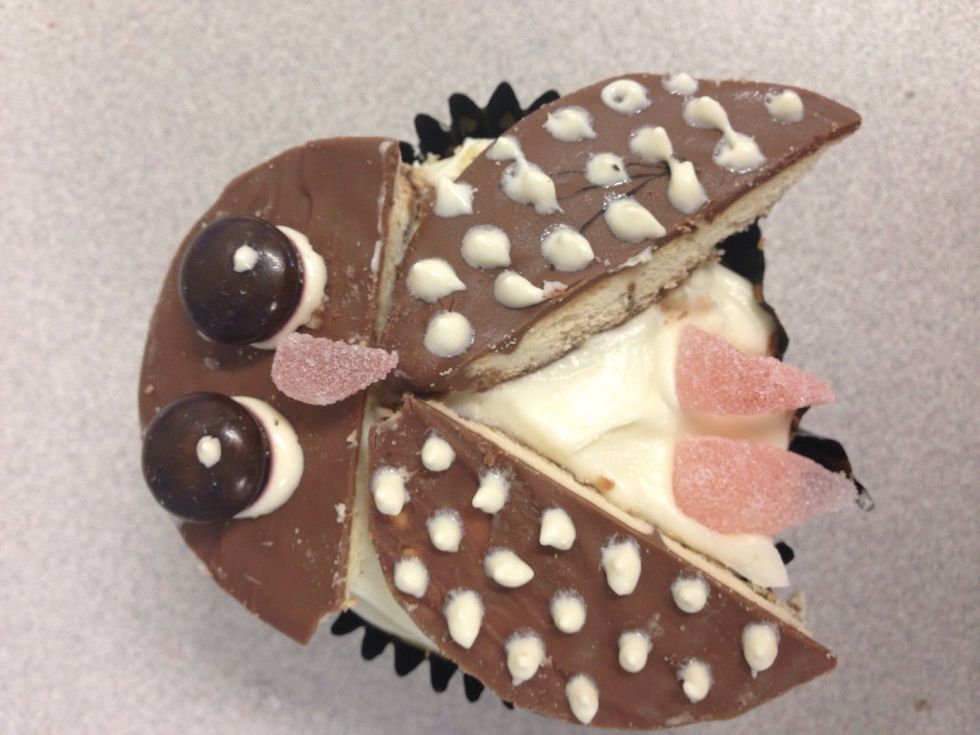 Then add small chocolate drops all over the wings and your small triangle cut outs of your orange jubes for the nose and feet using small bits of Betty Crocker icing.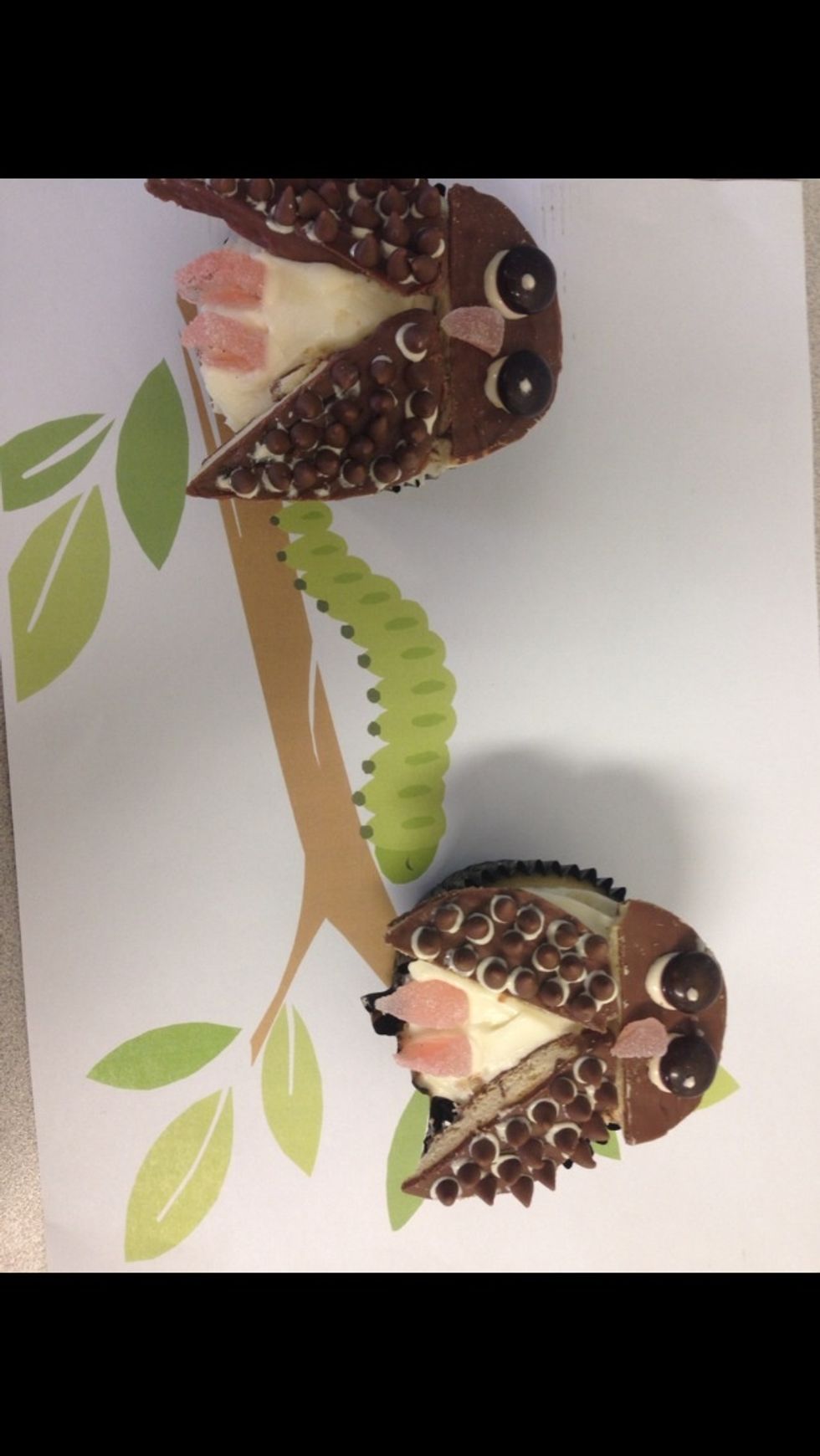 This is your end result.
1/2 vanilla cup cake mix
1.0 Betty Crocker vanilla icing
6.0 Round malt biscuits
1.0 Bag of Cadbury melting drops
4.0 Brown m&ms
4.0 Orange jube lollies
1.0bnch Small chocolate drops
Knife
Cupcake Pan
Mixing bowls