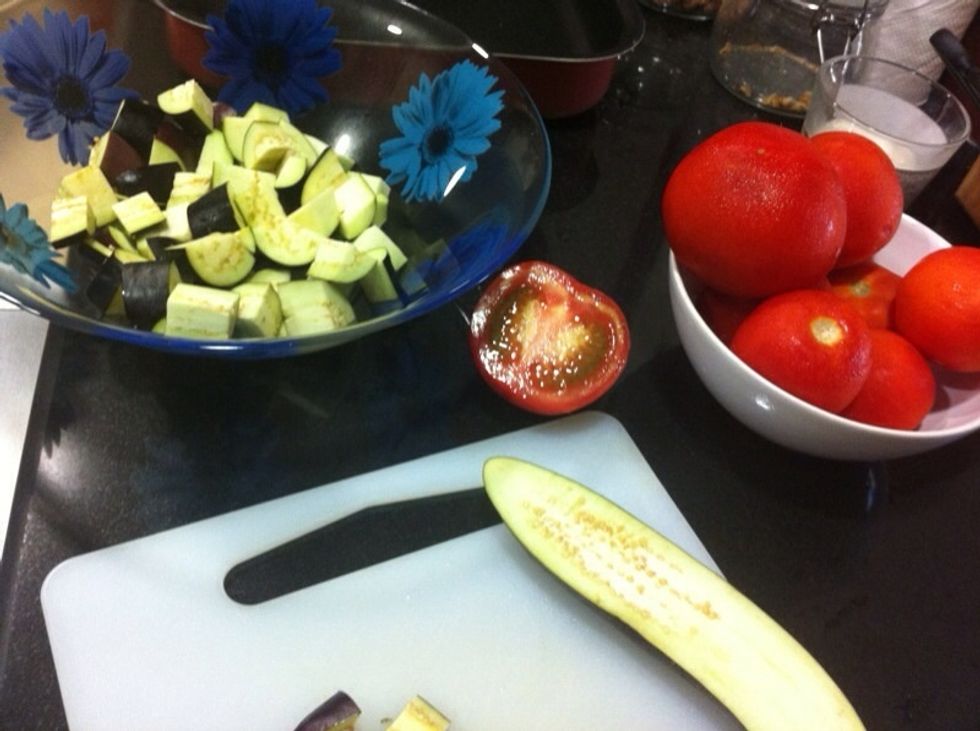 Mince the garlic, dice the eggplant, tomato, mushroom and leek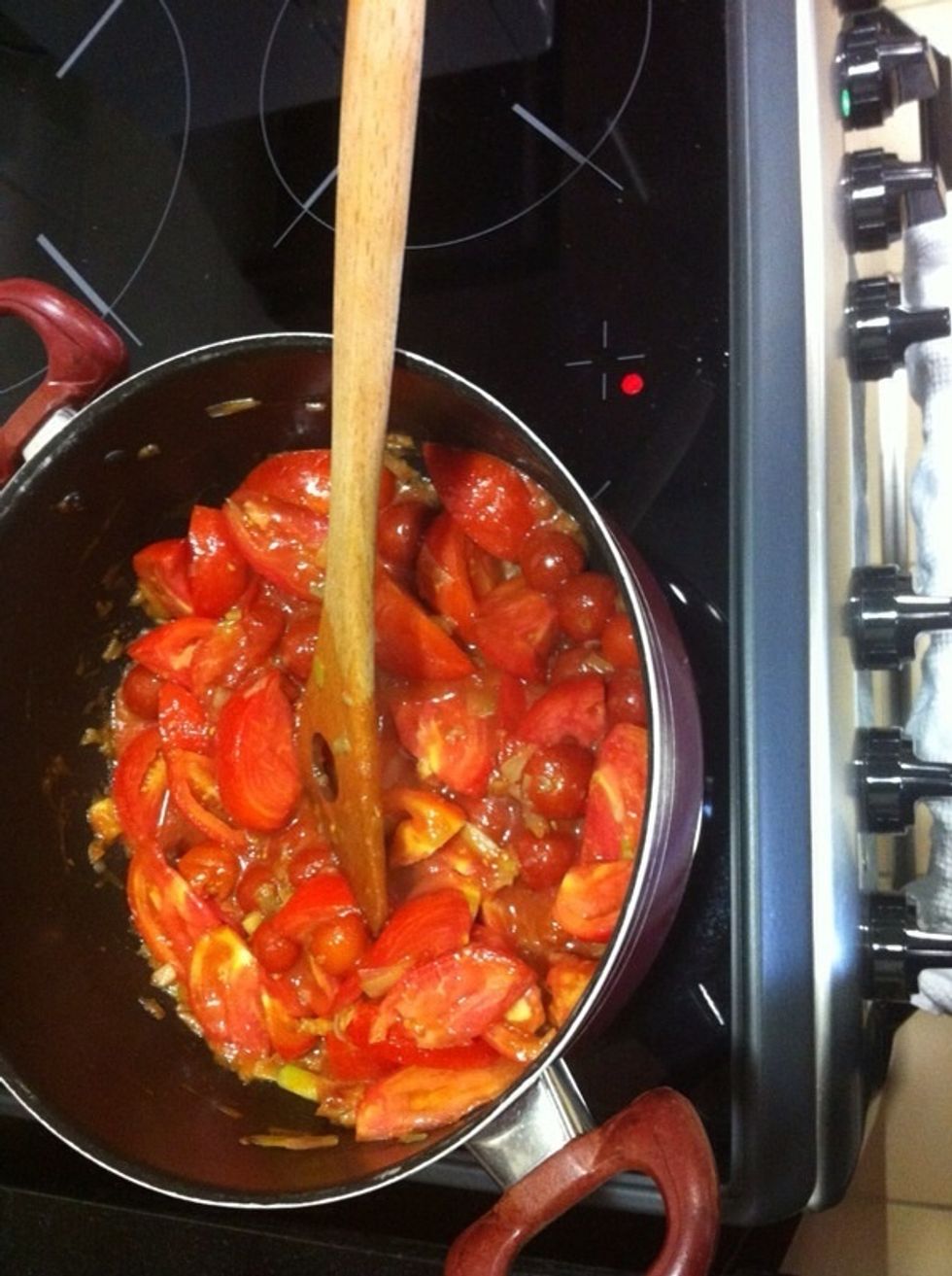 Cook the garlic and leek in butter until light brown. Add the tomato, eggplant and mushroom and leave at simmering heat for one hour. You could also put in lots of basil at this stage, at your liking.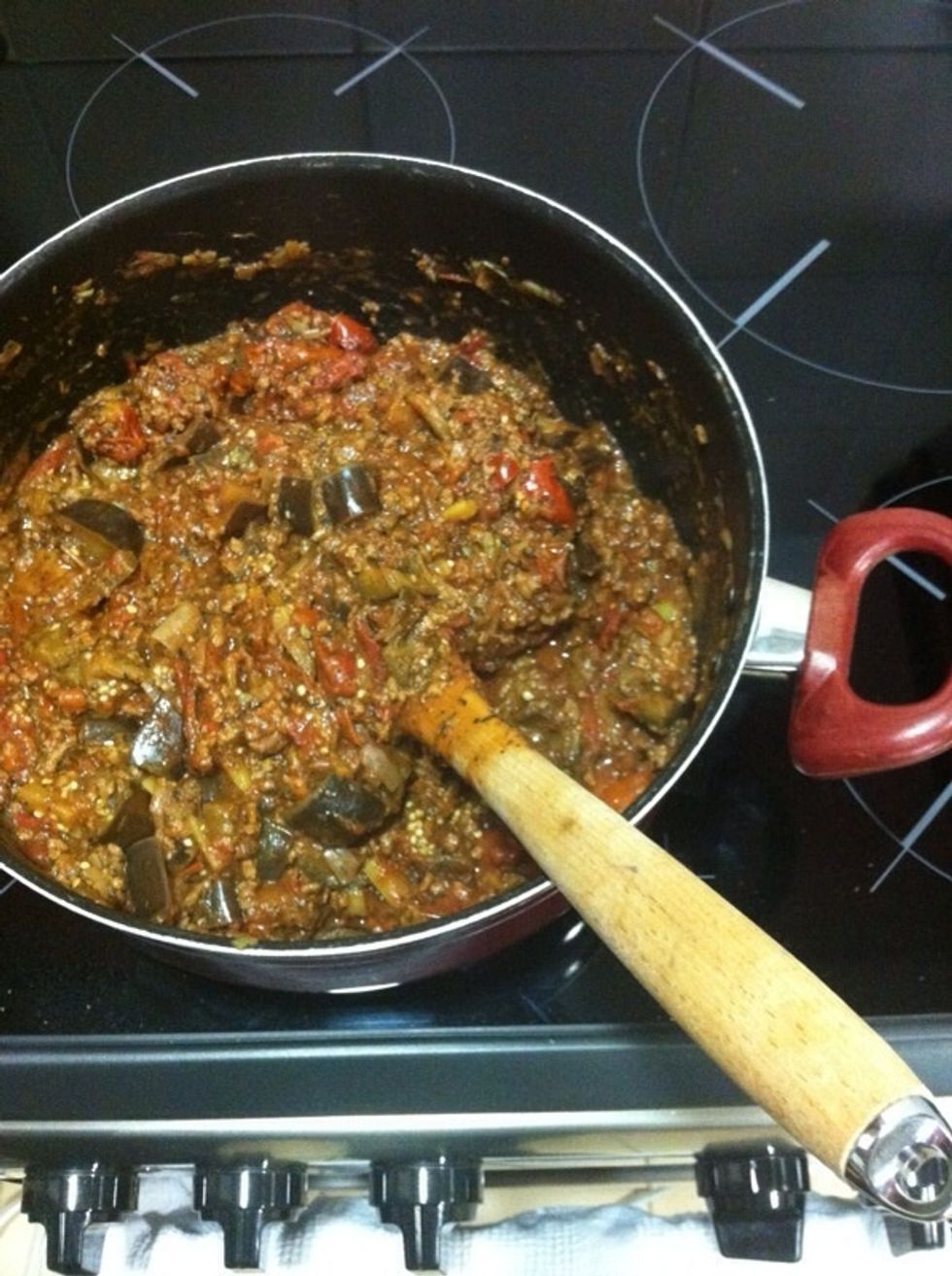 Add the minced beef to the sauce, add more tomato sauce if you like. And leave the meat to cook for about 20mns. Pour the bechamel sauce and stir for 5 mns. Take off the heat, add the olive oil.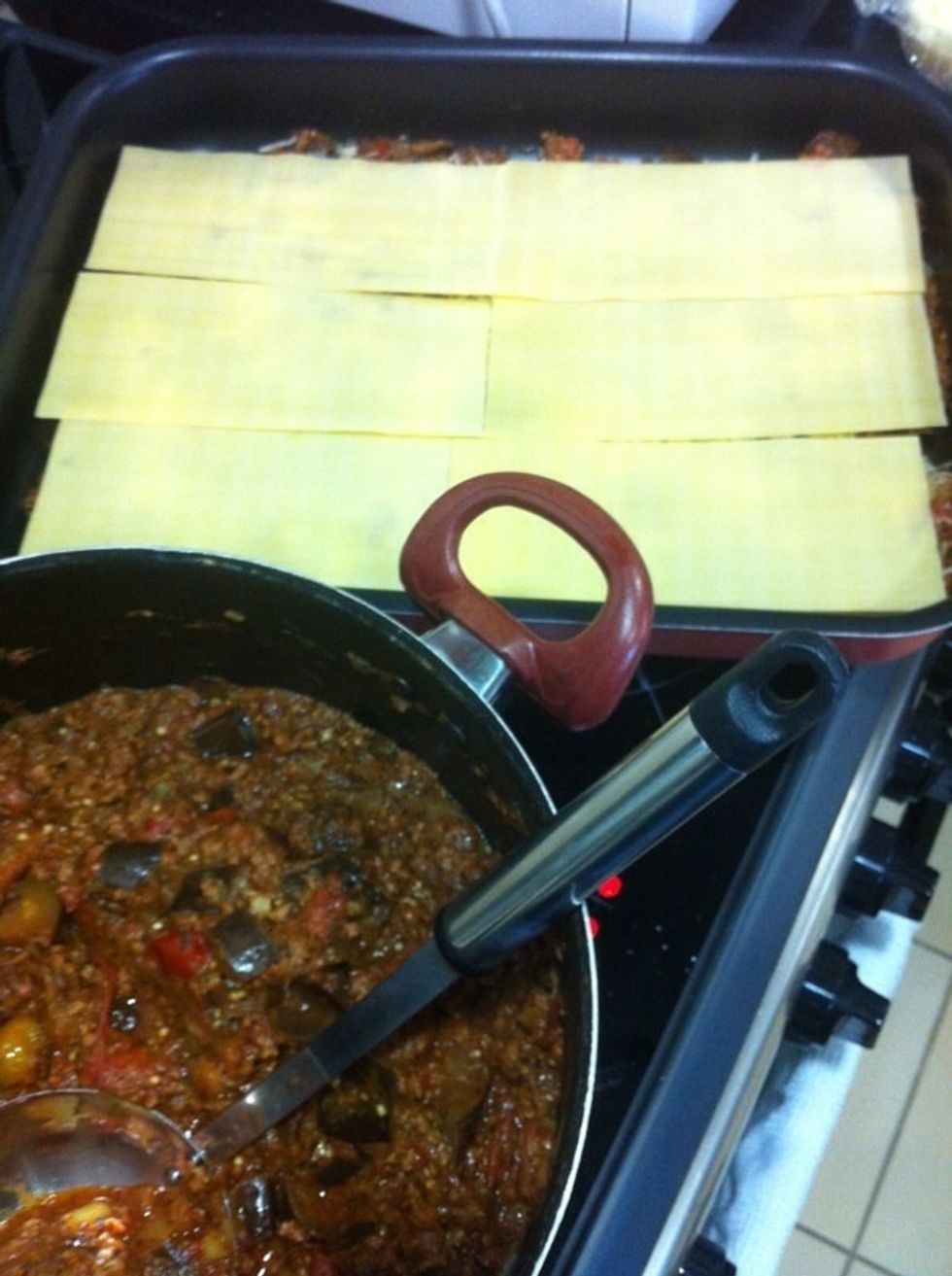 Lay off the lasagna in a 30cms pan, put 1/3 of the sauce and cover with cheese. Repeat twice changing cheese types leaving your favorite for the top.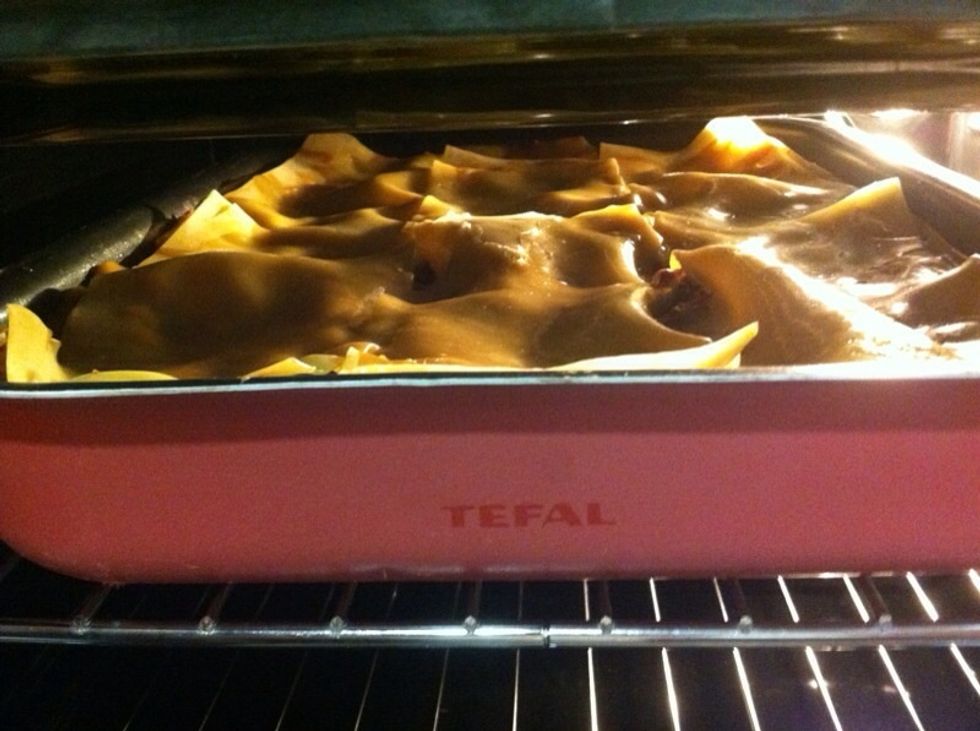 Put the pan in the middle of the preheated oven (180 celsius) and leave for about 40mns.
Raise the pan to the top and let the lasagna grill for about 5 mns. Cool off the dish for 10mns before serving.
1.0 Lasagna Box
1/2kg Minced beef (disregard for vegetarian version)
200.0g Parmesan
200.0g Mozzarella
200.0g Cheddar cheese
1.0kg Tomato
1/2kg Eggplant
200.0g Mushroom
1.0 Leek
1.0 Garlic
10.0g Butter
100.0g Mixed Herbs
2.0Tbsp Olive oil
1/2c Bechamel sauce