Egg Pizza is a delicious choice for any breakfast, brunch or lunch! A smooth and tasty omelette with toppings similar to a pizza. Serves 1-2
37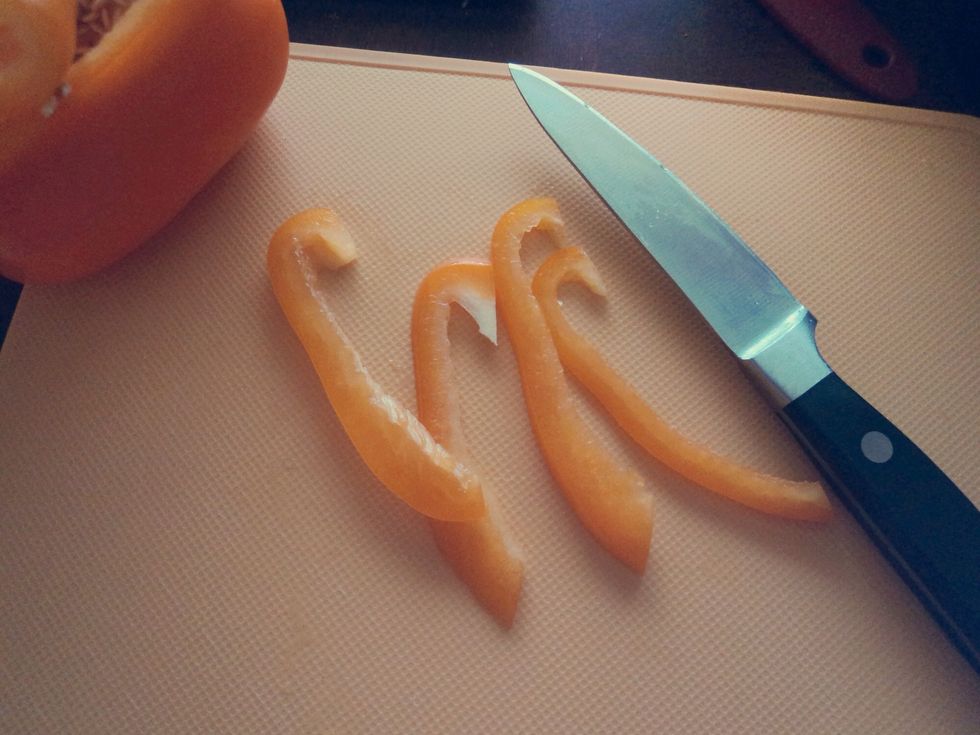 Cut 4 thin slices of orange bell pepper (or red or yellow if you prefer) and set aside for later.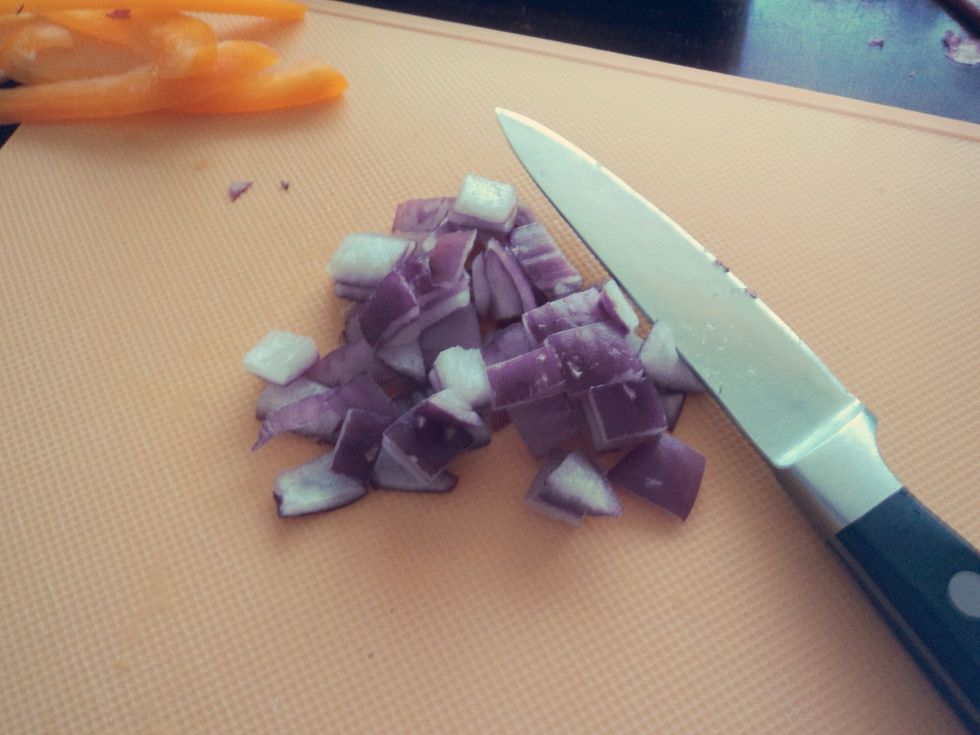 Chop up the red onion into little cubes and set aside.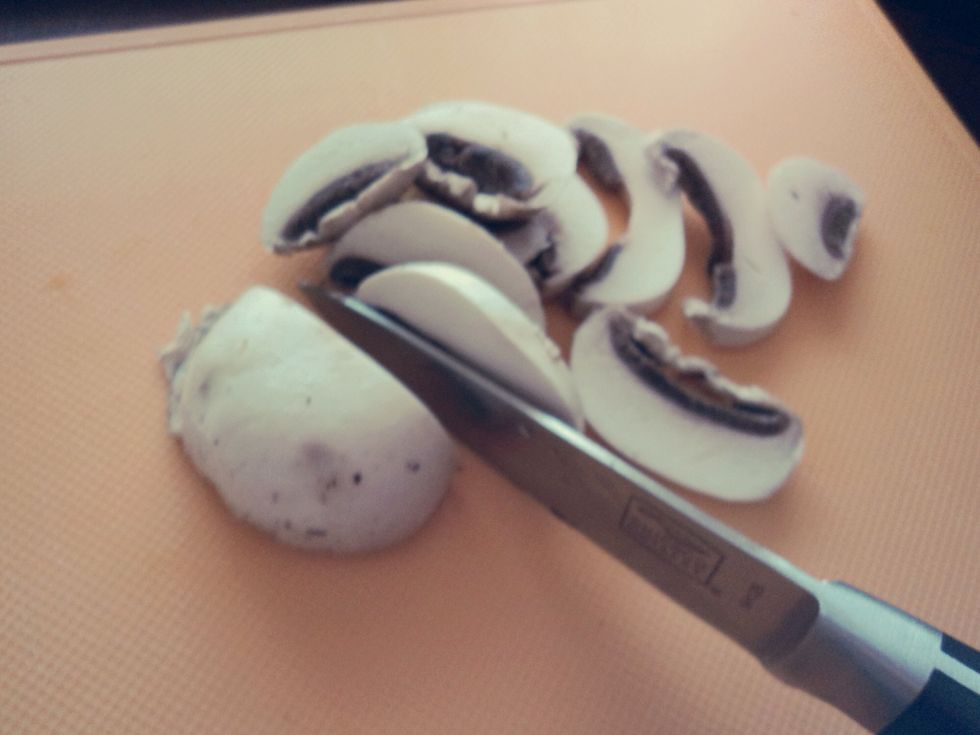 Remove the stems and slice the mushroom caps, setting aside for later.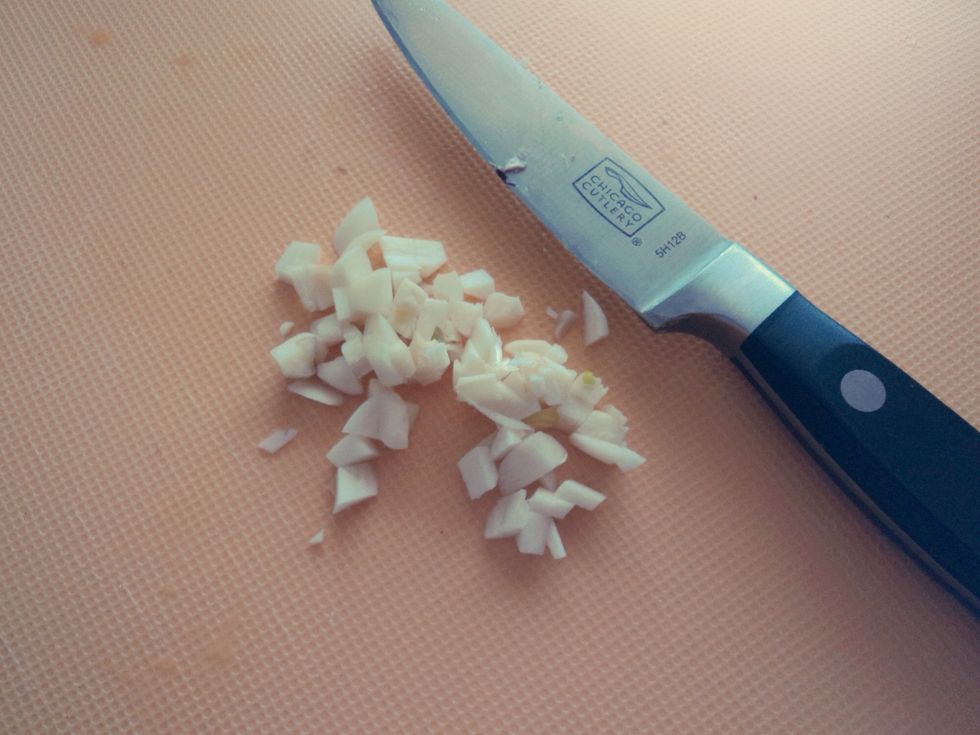 Crush the clove of garlic, and chop into fine pieces.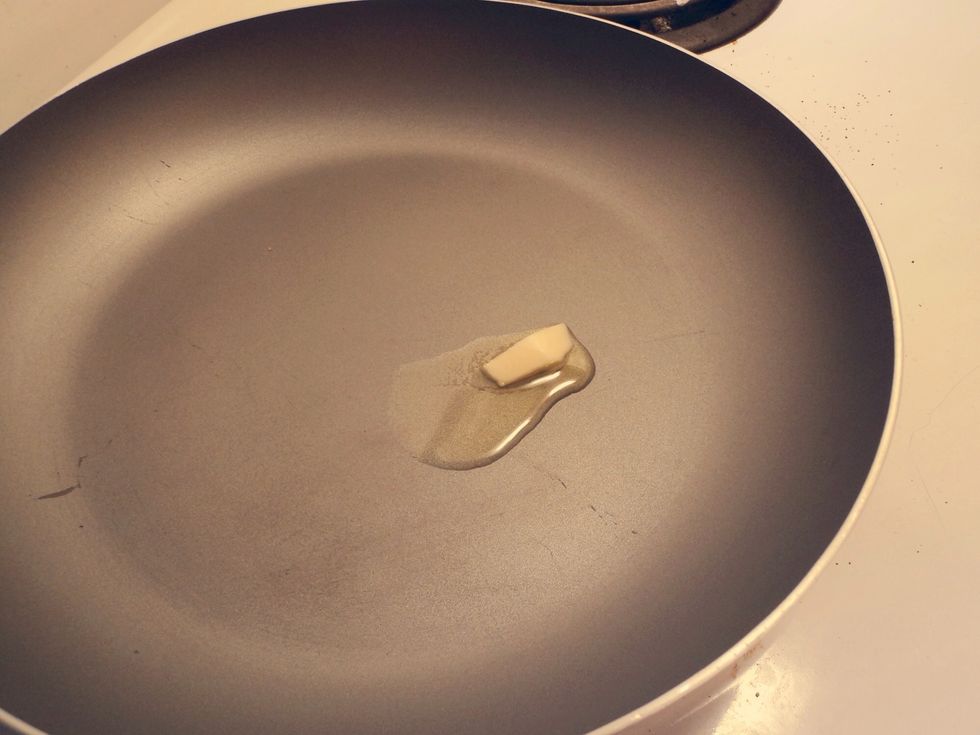 Heat some butter and olive oil in the frying pan over medium heat.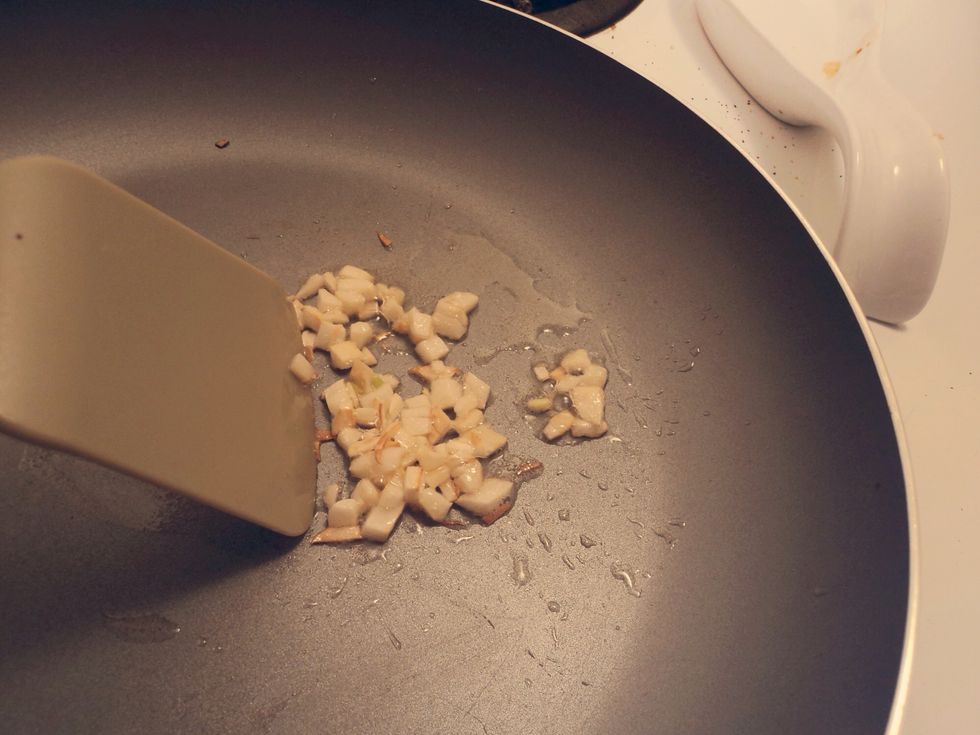 Lightly fry the garlic until golden. Be careful not to burn it!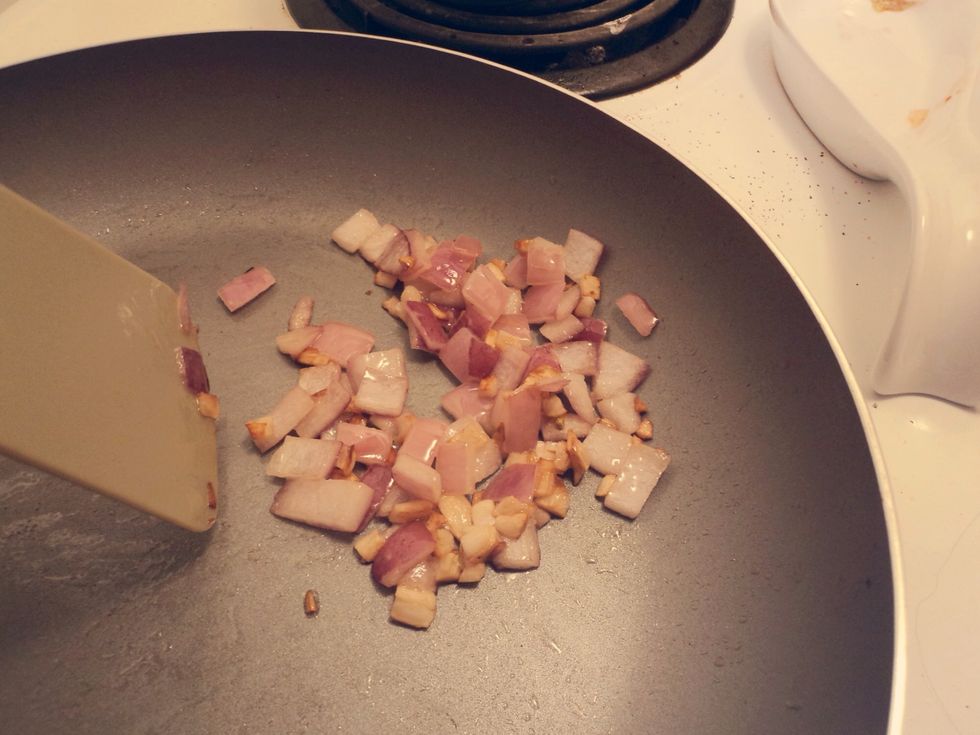 Add in the red onion and fry until it has softened a bit.
Remove from the frying pan and set aside. We'll be using this later!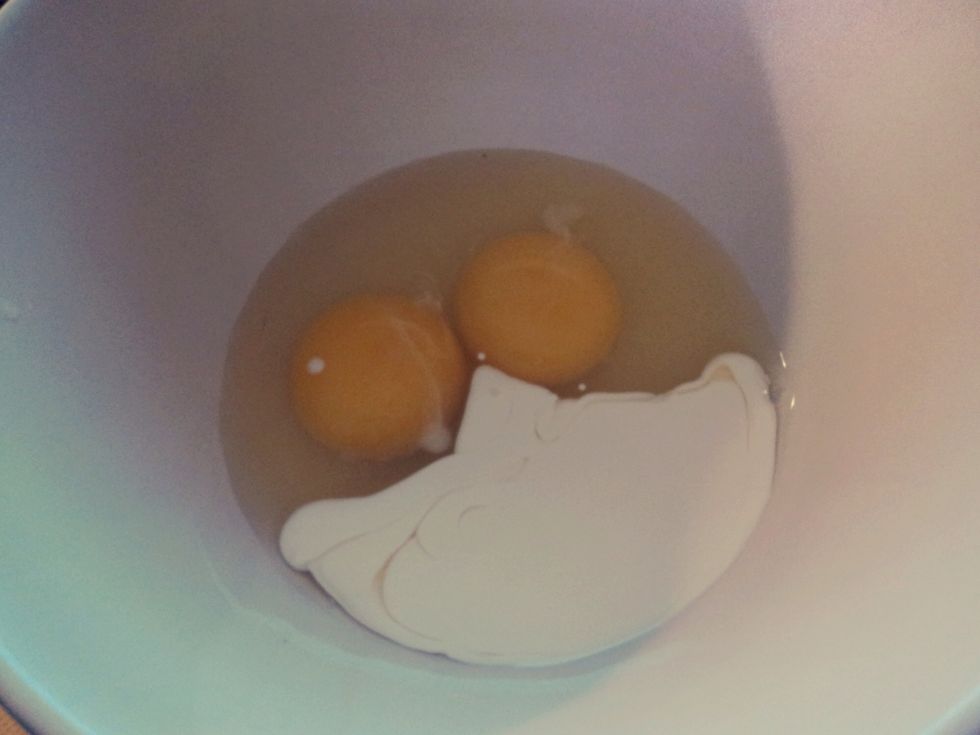 In a medium bowl, crack open the eggs and add in the cream.
Mix until smooth.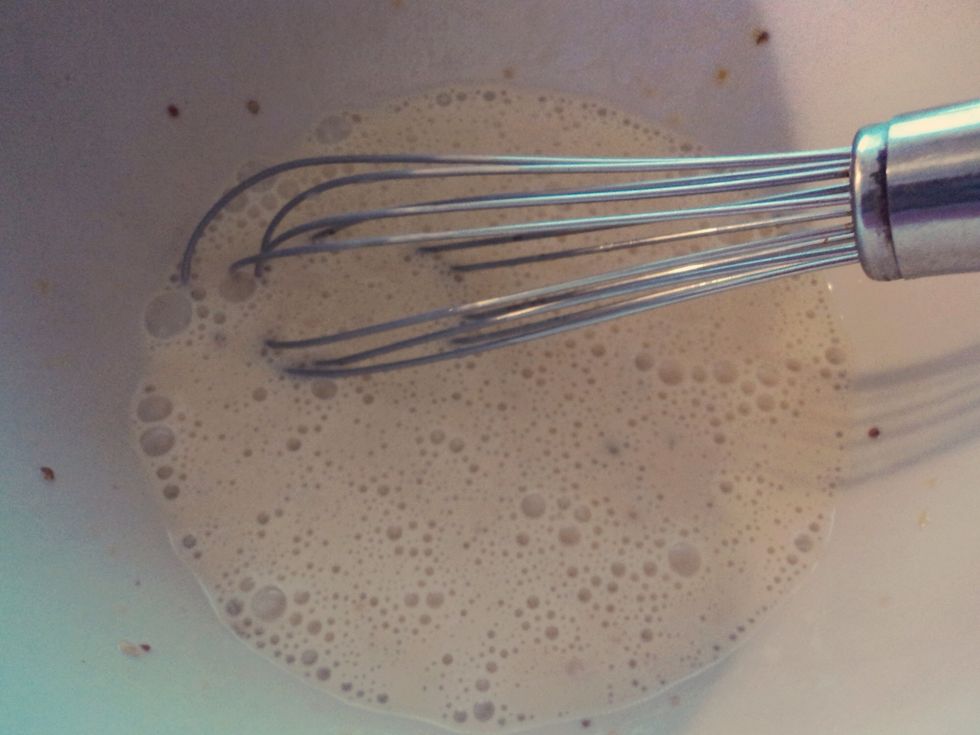 Mix in the soy sauce, white wine and Dijon mustard.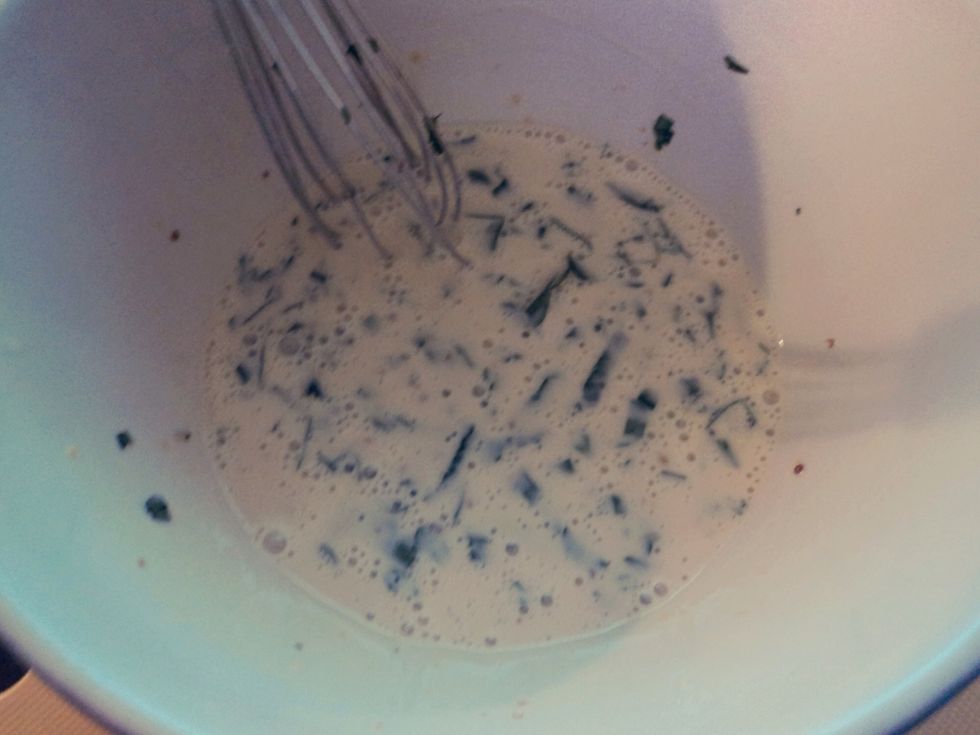 Add in the fresh parsley.
Mix in the onion and garlic mixture. Make sure everything had been mixed together nicely.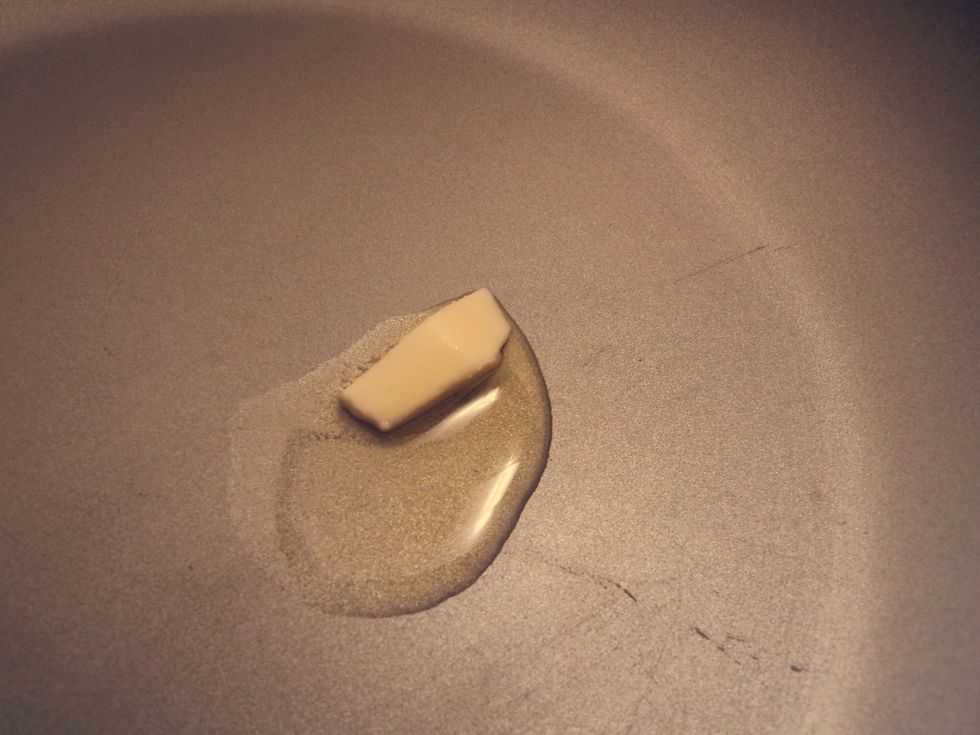 Heat some butter and olive oil in the frying pan over medium heat again.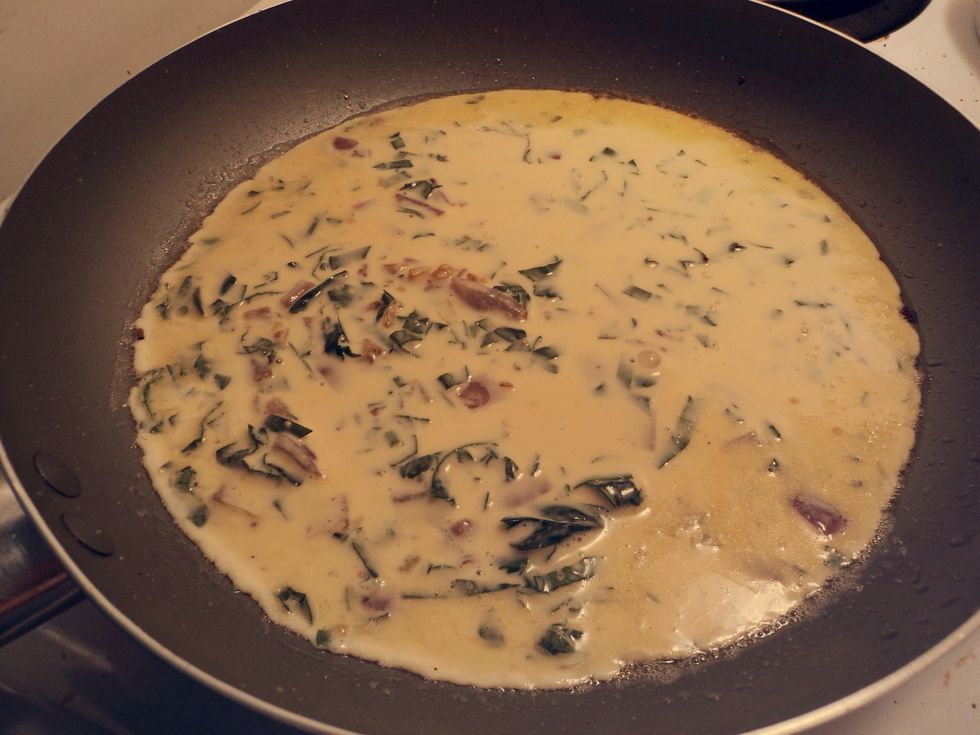 Pour in the omelette mixture.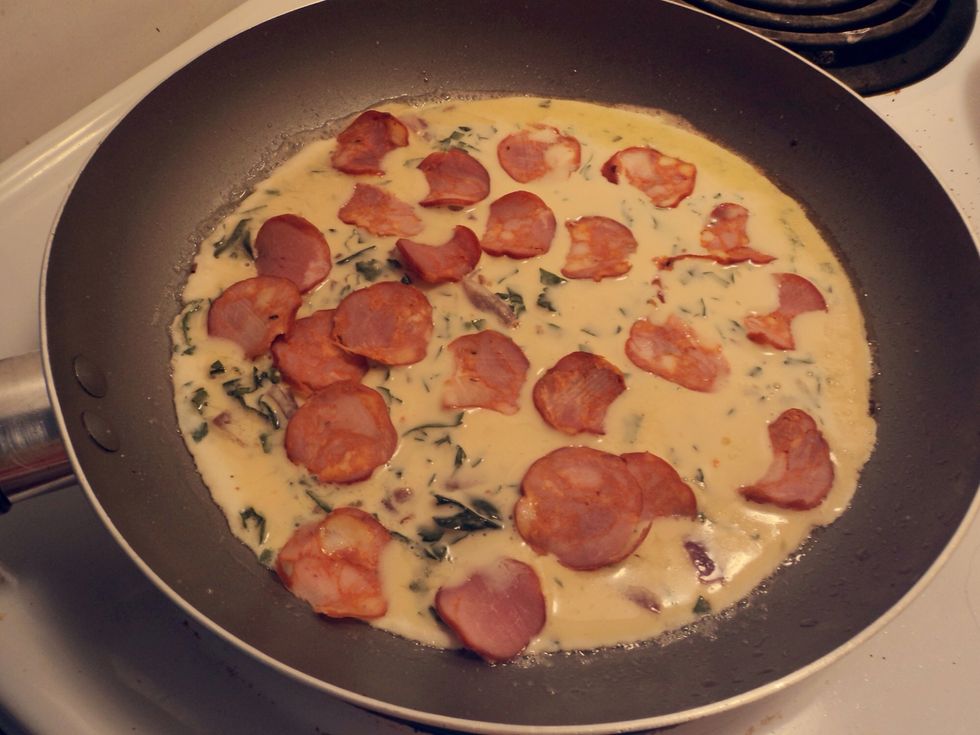 Evenly spread the chorizo over the omelette.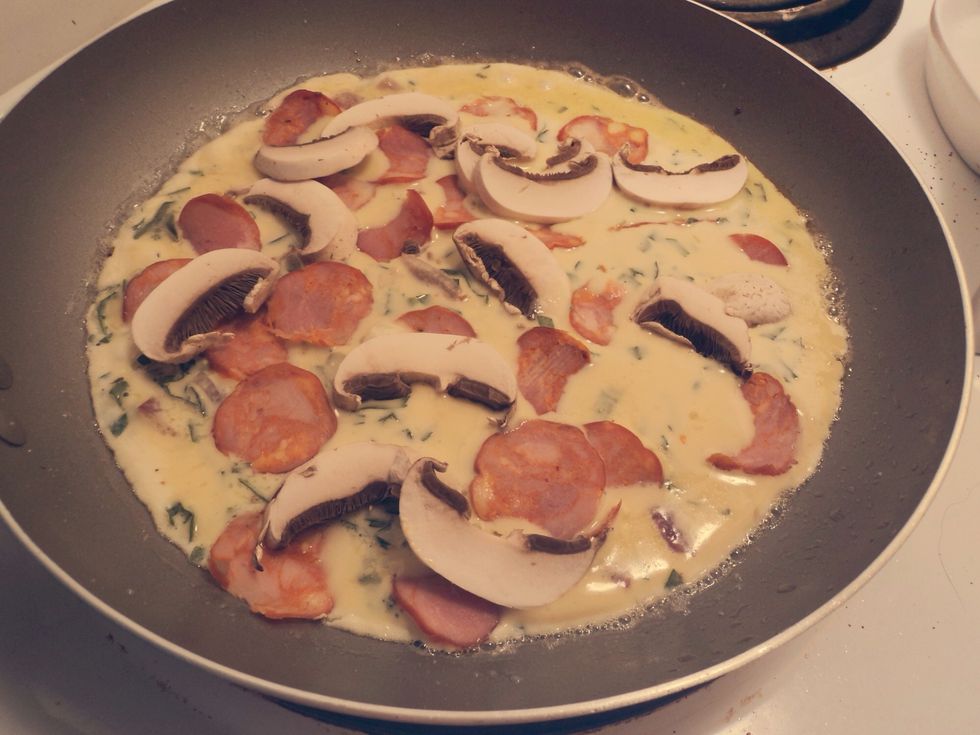 Spread on the mushrooms.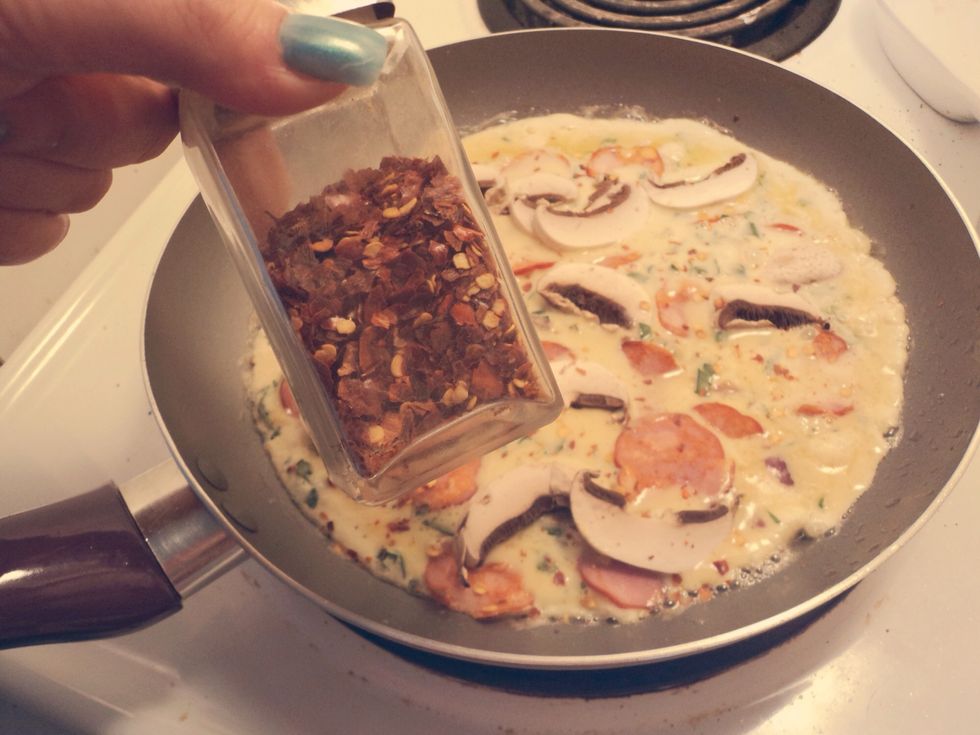 If you want, you can sprinkle on some crushed chili. This is optional, but I love the added taste it brings into the mix!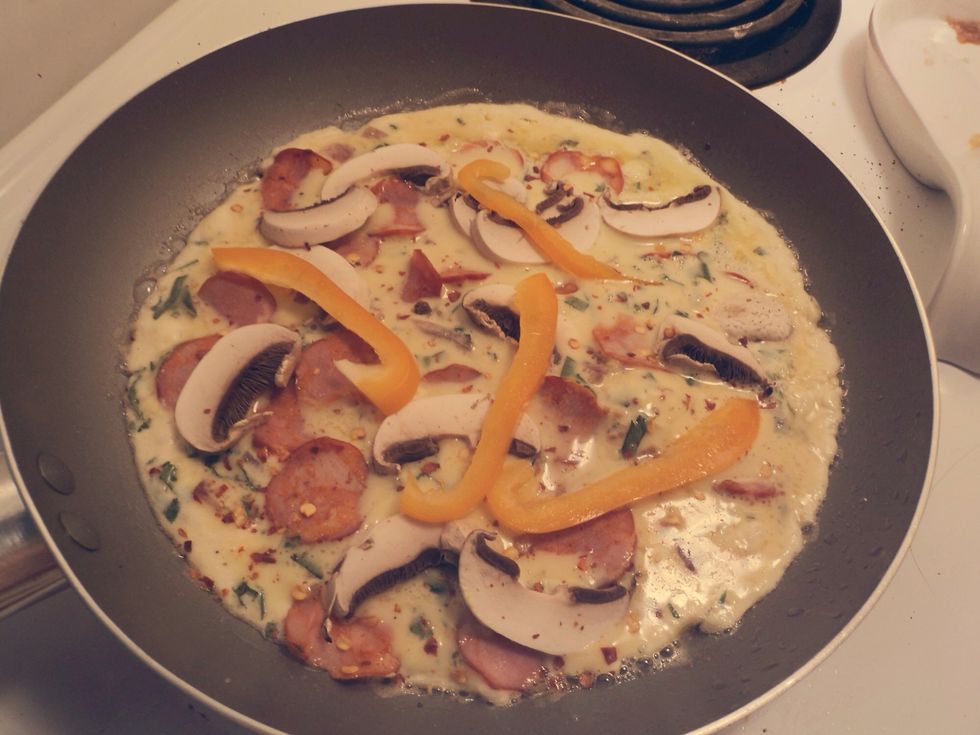 Place the orange bell pepper on top.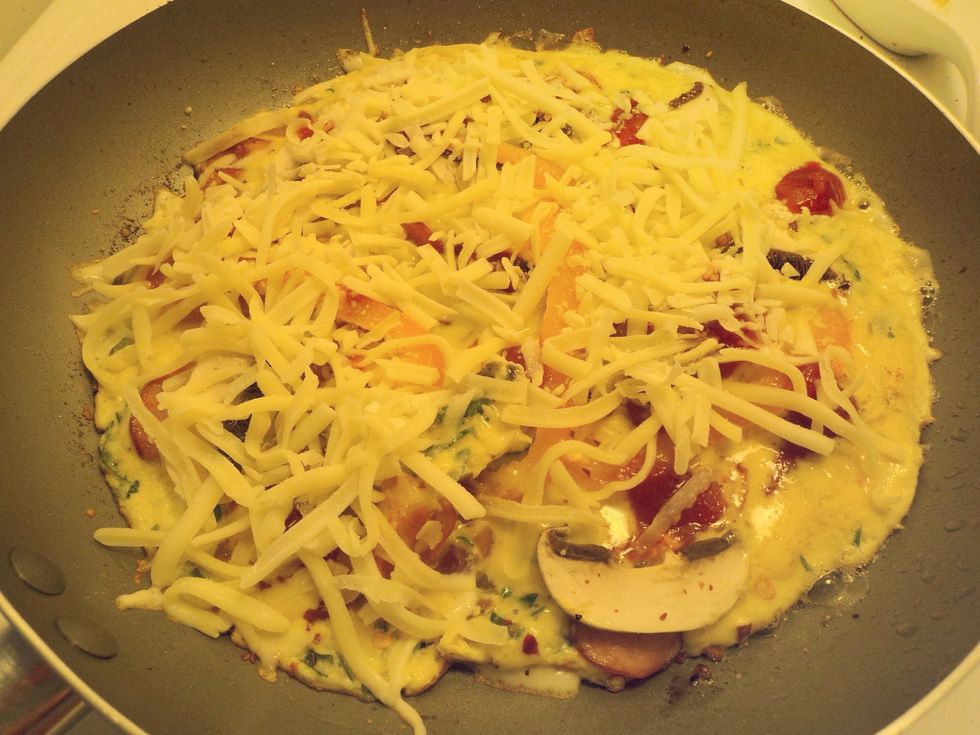 Sprinkle on the chili or spaghetti sauce and the grated mozzarella cheese. Cook the omelette until the bottom is a nice golden brown. Remove from heat before it cooks any more.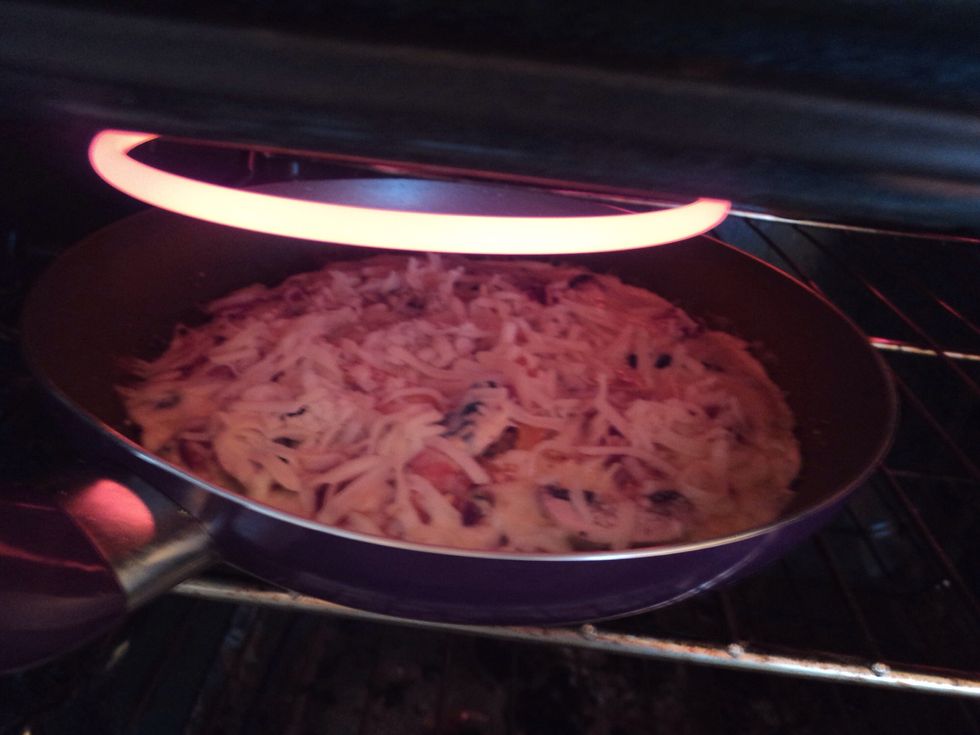 Preheat the oven to BROIL and set one of the racks inside to the highest spot. Ice the oven is hot, toast the top of the omelette under the element.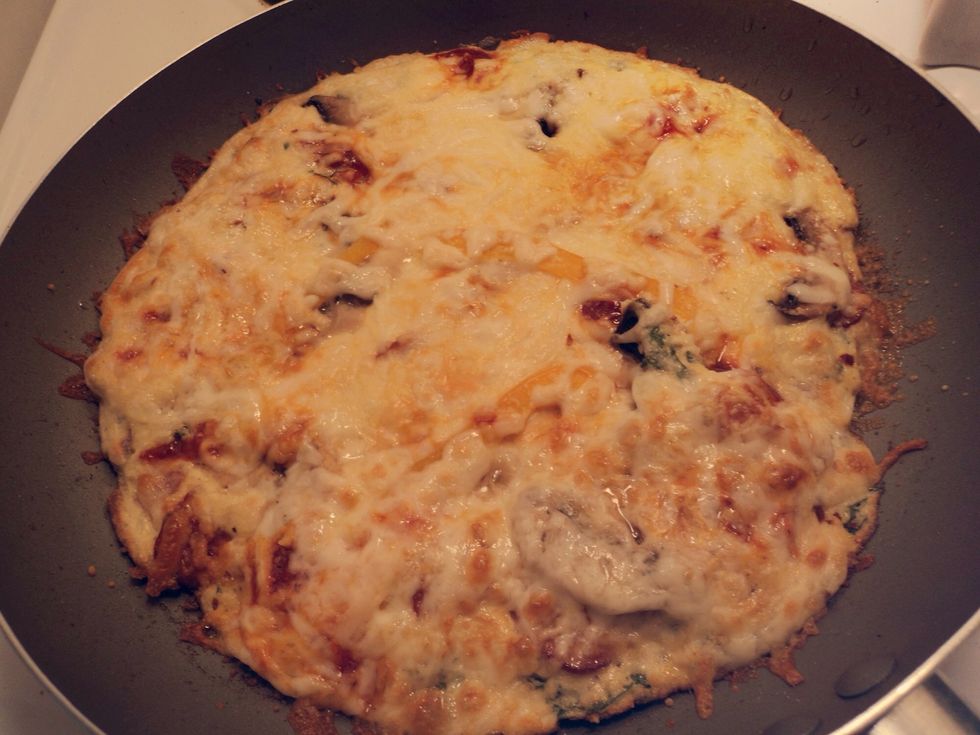 Remove from the oven once it is good and toasted. (When the cheese starts to look golden, it should be alright)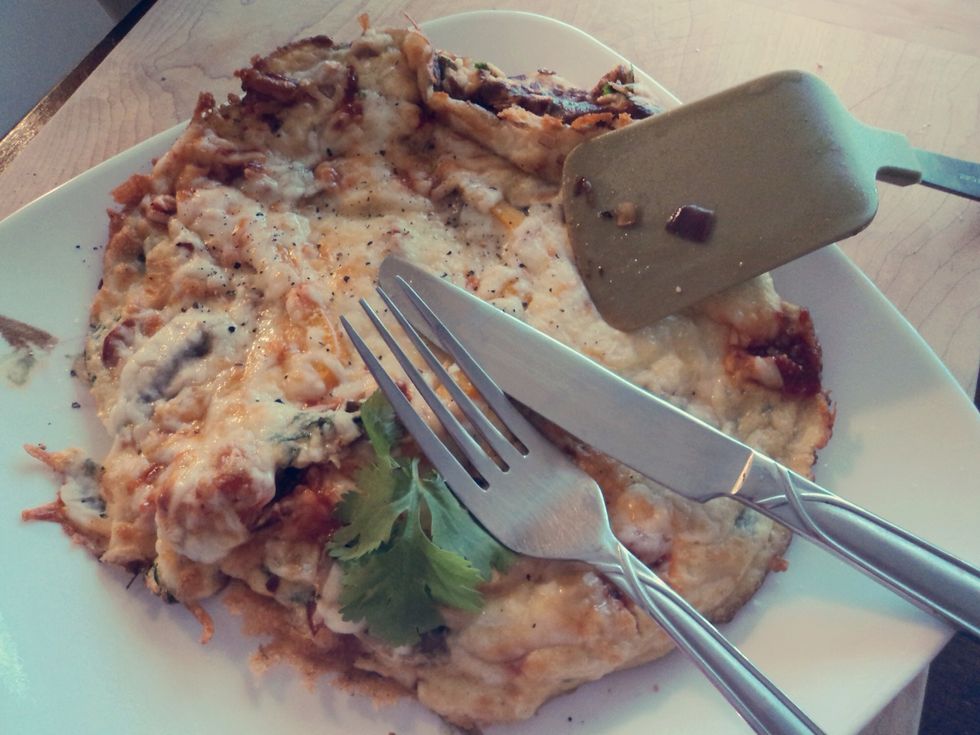 Place onto a plate and serve! Sprinkle on some salt and pepper if you want.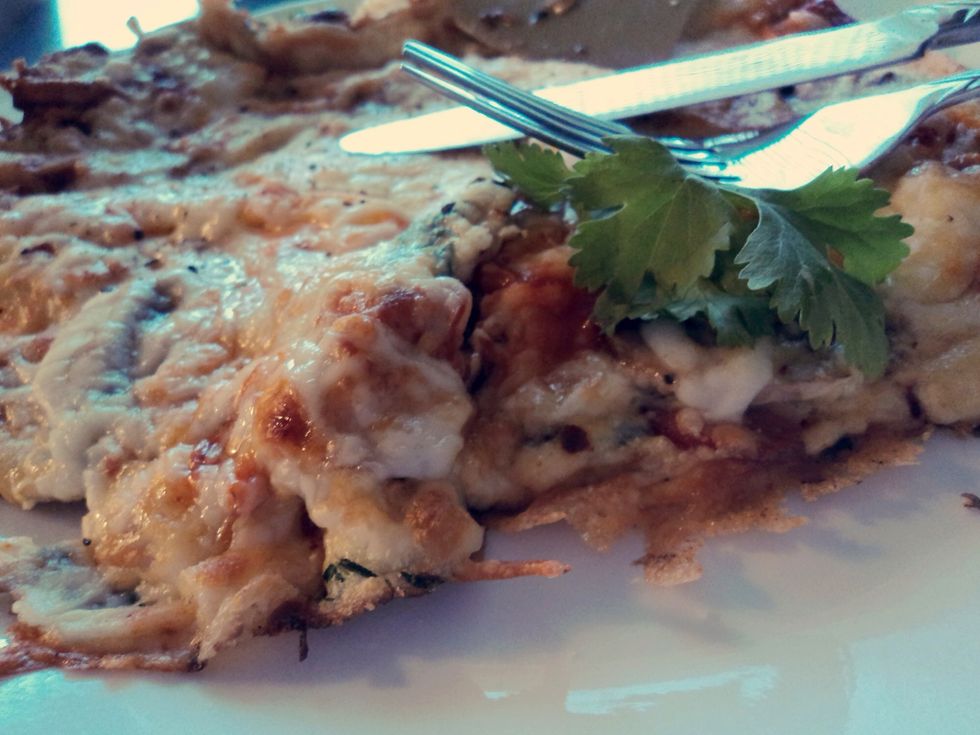 This makes a great lunch and is a good recipe that is open to changes. Try some asparagus, chicken, spinach, tomatoes, ginger or whatever else you feel might make it special! Enjoy!
2.0 Large eggs
1/2Tbsp 35% Cooking cream
4.0 Thin slices of orange bell pepper
20.0g Red onion
2.0 White mushrooms
1.0 Clove of garlic
20.0g Sliced, dried chorizo
1.0tsp Soy sauce
1/2Tbsp White wine
1/2Tbsp Old fashioned Dijon mustard
2.0Tbsp Fresh, chopped parsley
2.0Tbsp Chili or spaghetti sauce
1/2c Grated mozzarella cheese
Butter
Olive oil
Salt and pepper, to taste
Kita Angel
I am a sushi chef and an artist who enjoys cooking and baking in my spare time! I also enjoy the internet, gaming and music.