Cook an Easy Fried Noodle Dish in 10 Minutes
12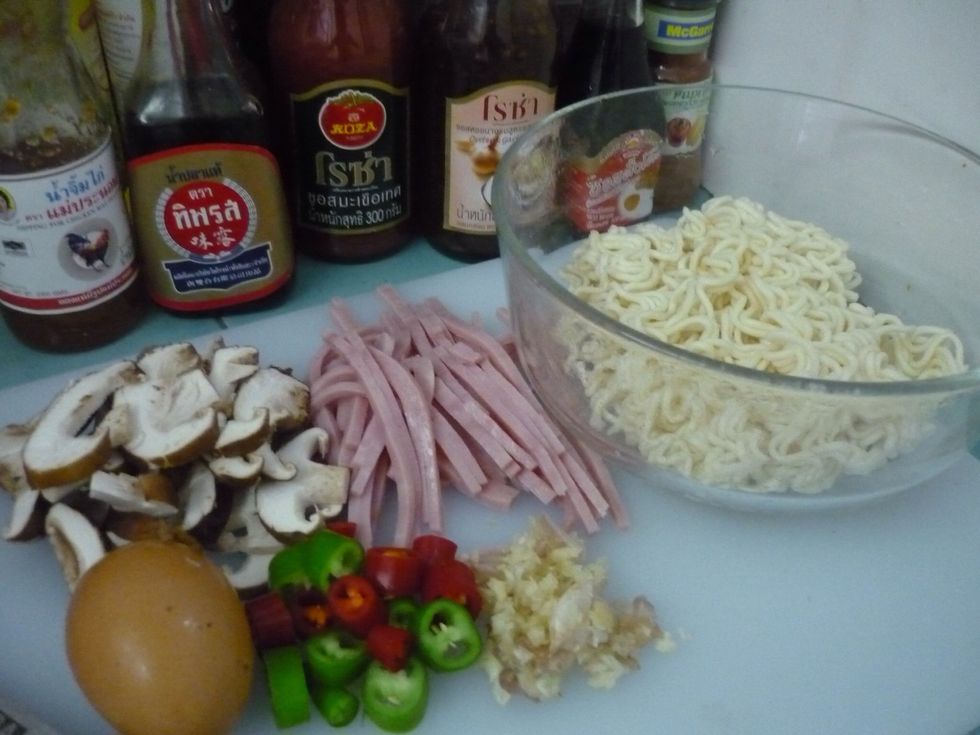 These are all my ingredients for today. You may add anything else you like, for example bacon or sausage :)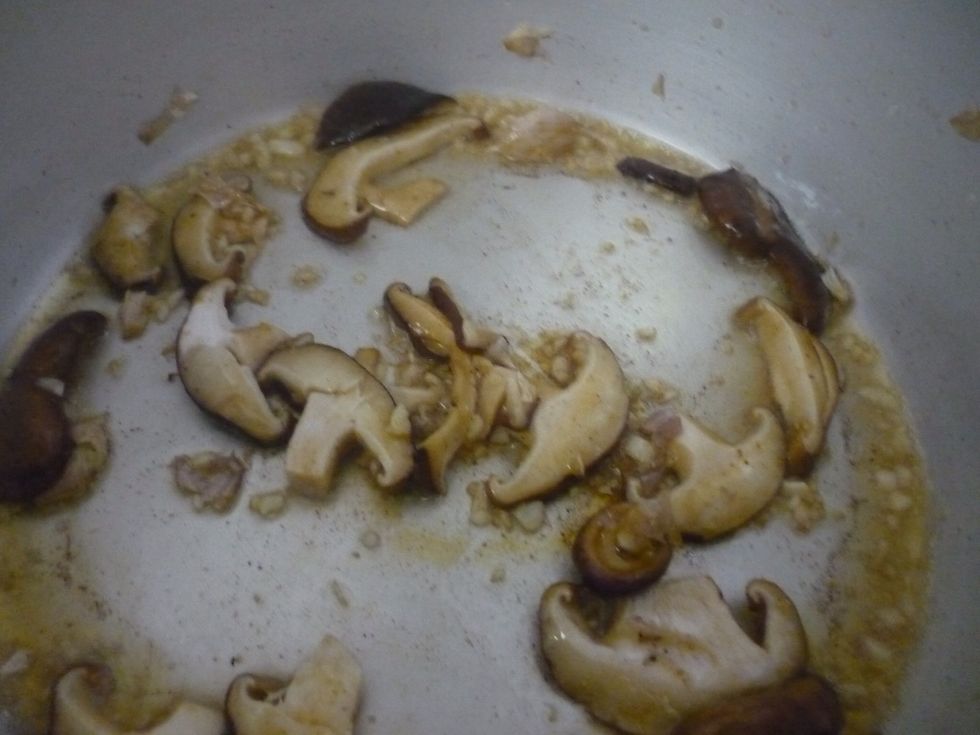 Pre-heat a pan. Put vegetable oil, chopped gar lic and shitake mushroom. Stir them together.
Put slided ham, chili sauce, oyster sauce and a little bit of salt & sugar.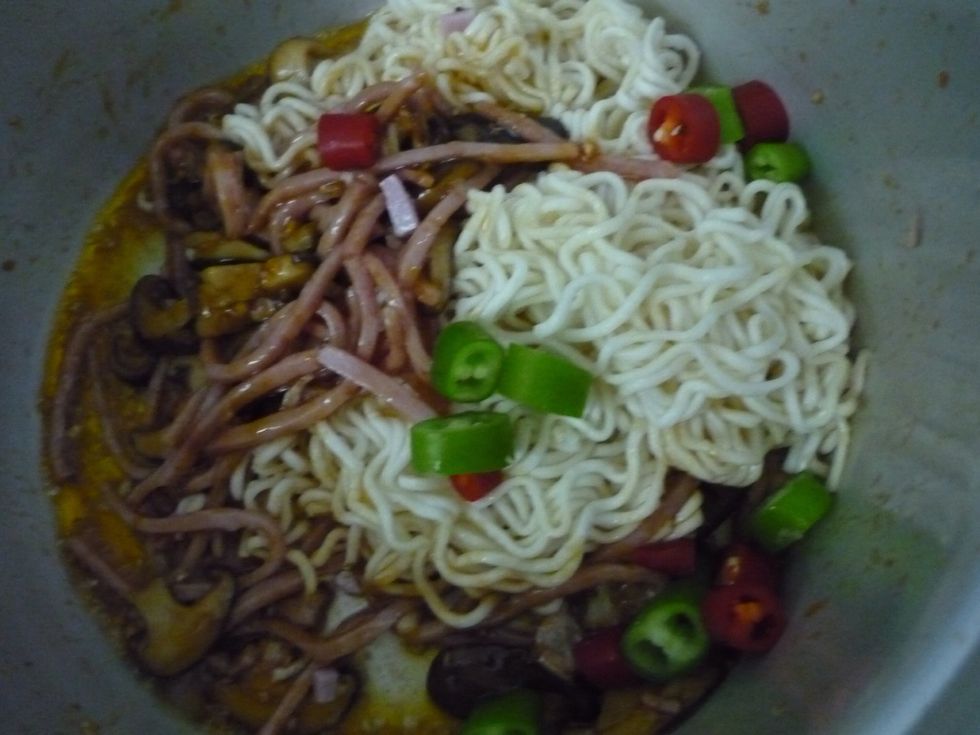 Now i put noodle and peppers. You can use a packet of instant noodle. It tastes really nice. Just put it in boiling water for 2 minutes and yes its ready for this stir- fried noodle dish.
Put your noodle in a serving plate. You can put fried egg on top if you like. Now its ready to be served. Enjoy my quick meal recipe and tell me if you like it. Bye bye :)
1.0tsp Garlic
1.0c Ham
1.0c Shitake mushroom
2.0Tbsp Red & green peppers
2.0c Noodle
1.0Tbsp Chili Sauce
1.0Tbsp Oyster Sauce
Salt & sugar
1.0 Egg