How to cook an awesome onion and bacon frittata
The bacon is the highlight of this simple, filling and decently healthy breakfast (I've made it for dinner). I especially love the skillet. From stovetop to oven to table, it's minimal clean up, too.
19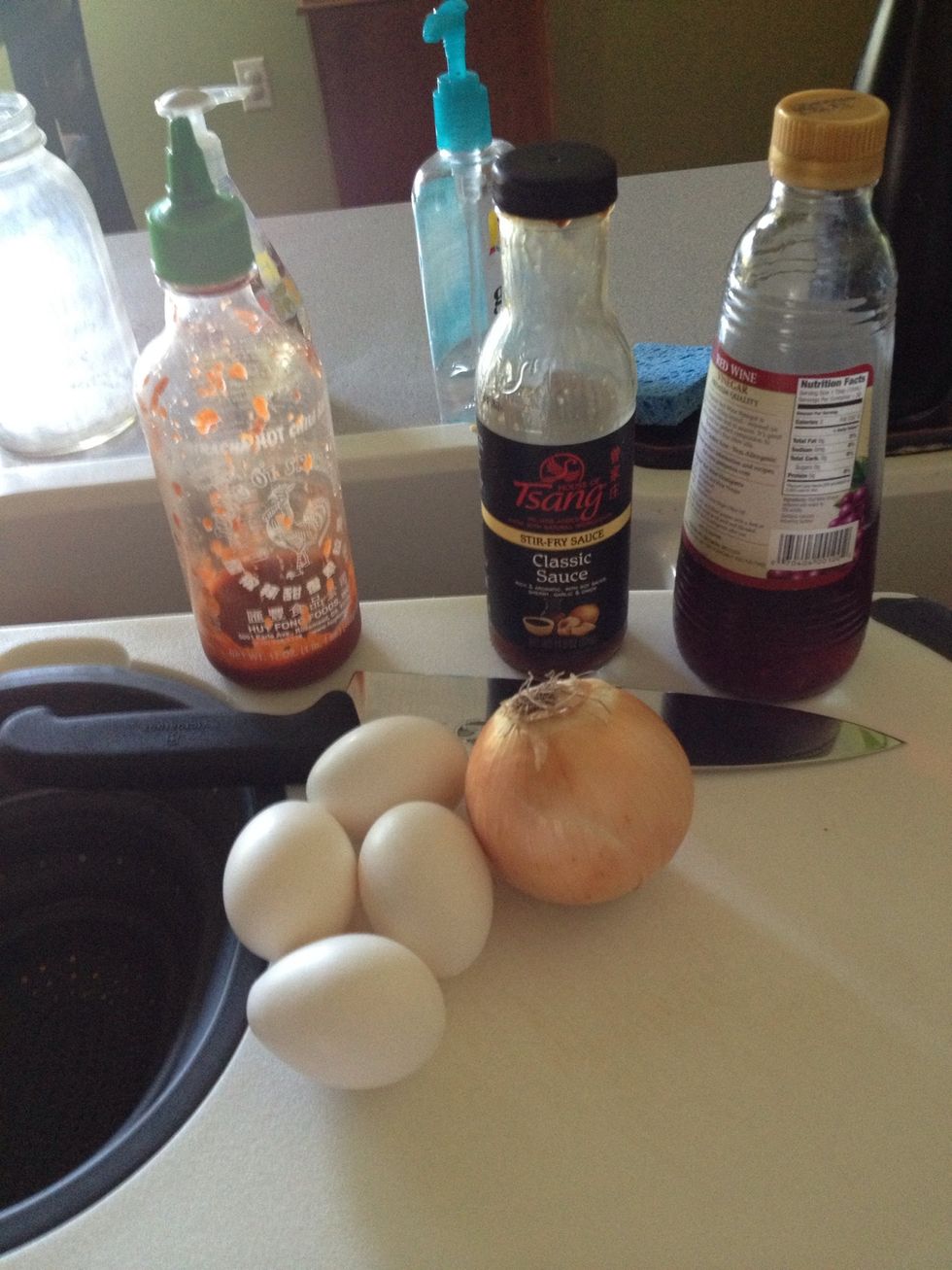 Gather the ingredients
Put the skillet in medium heat and let it warm up while slicing the onion. Add 1/2 tbsp butter and let it warm up before adding onion.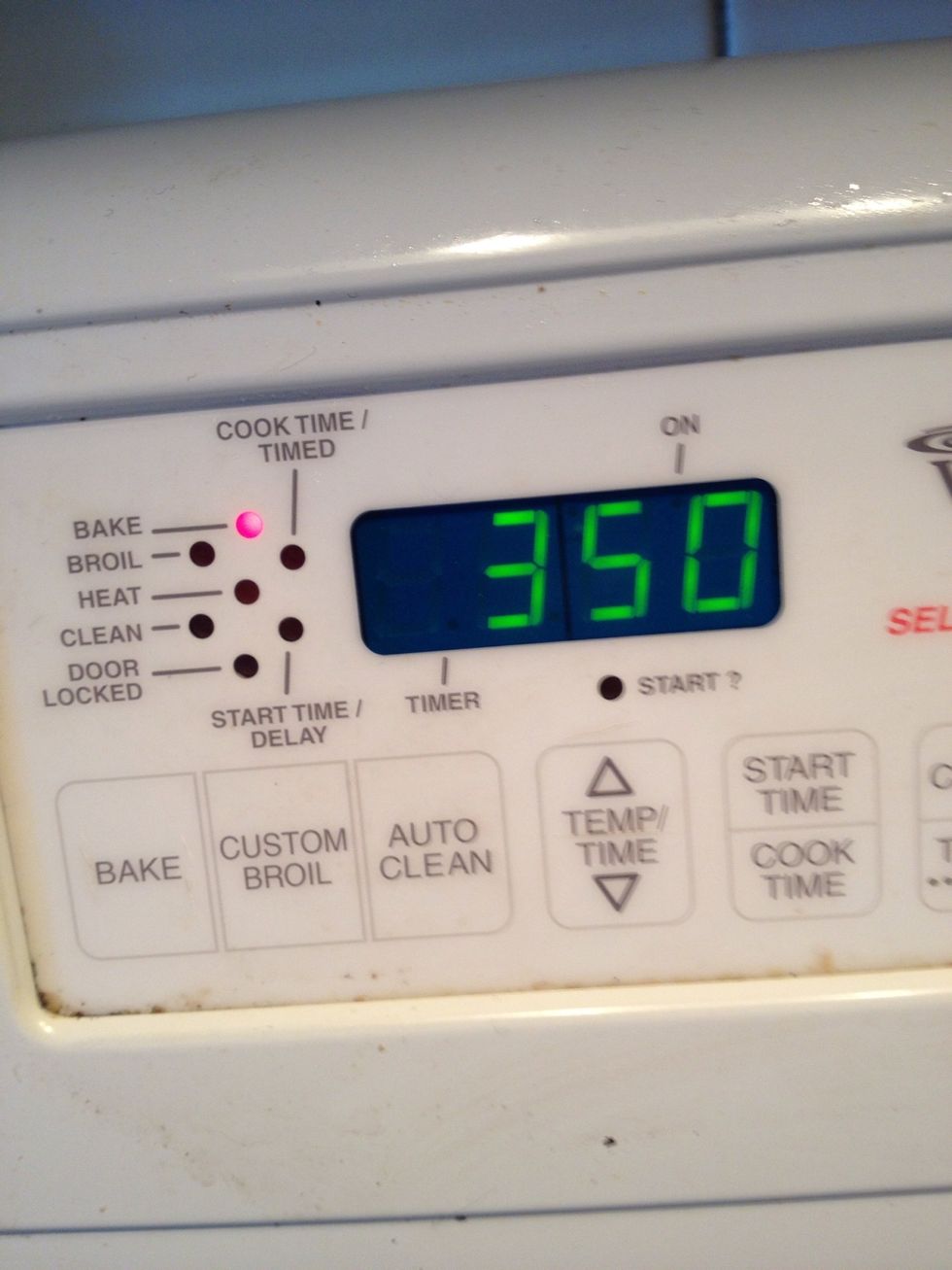 Set the oven for 350 degrees Fahrenheit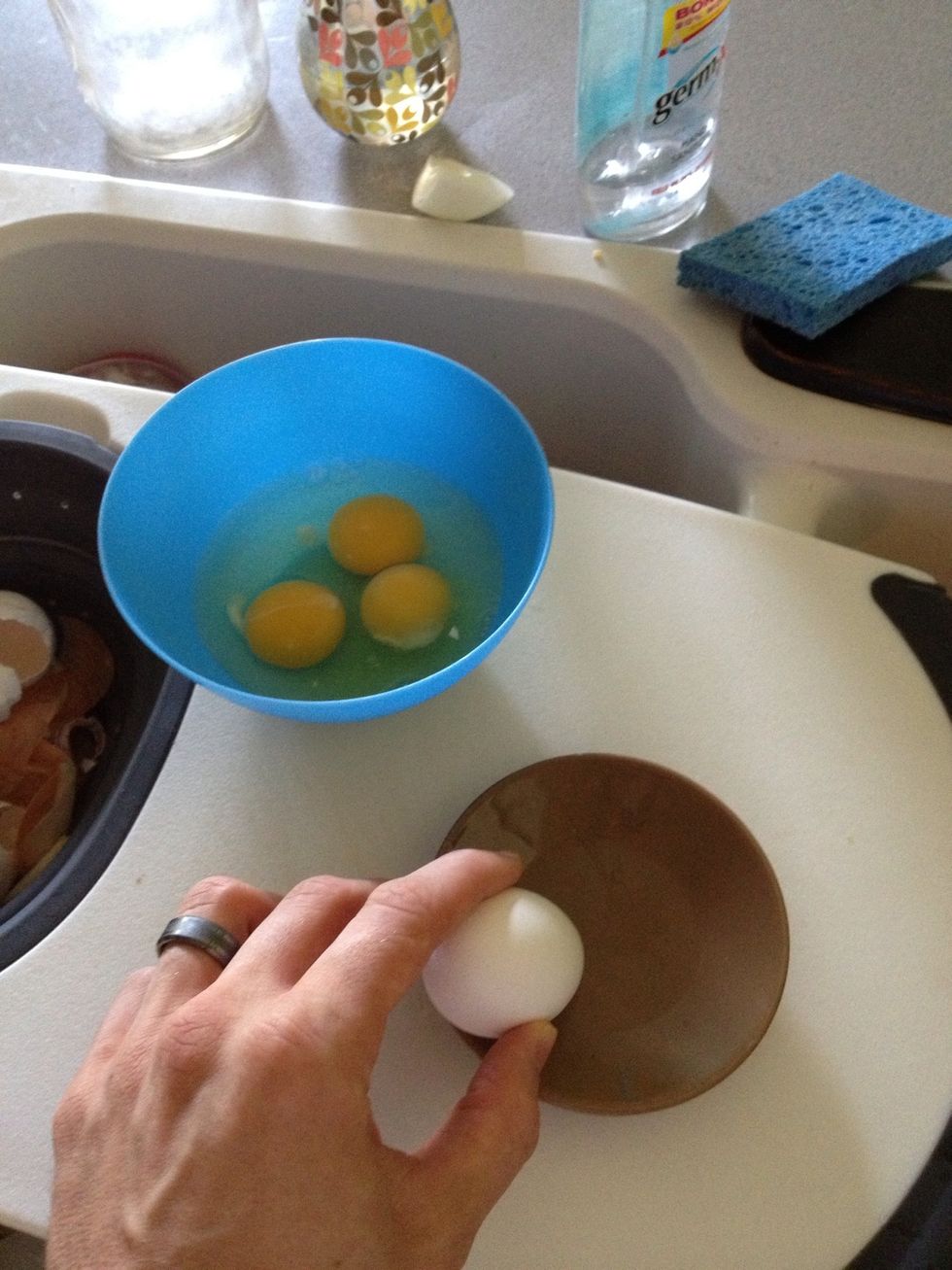 While the onions are cooking, crack eggs.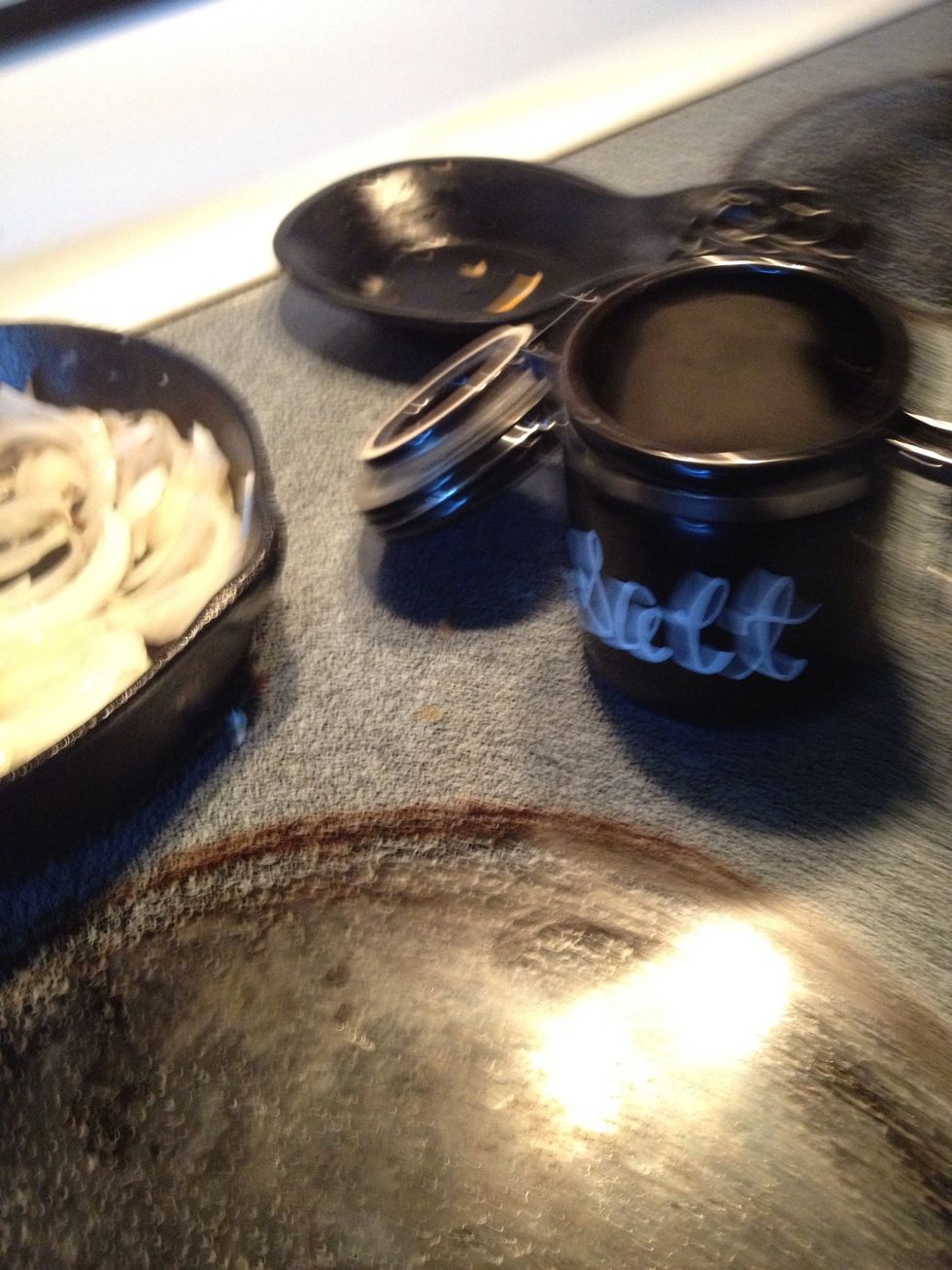 Add a pinch of salt and stir the onions.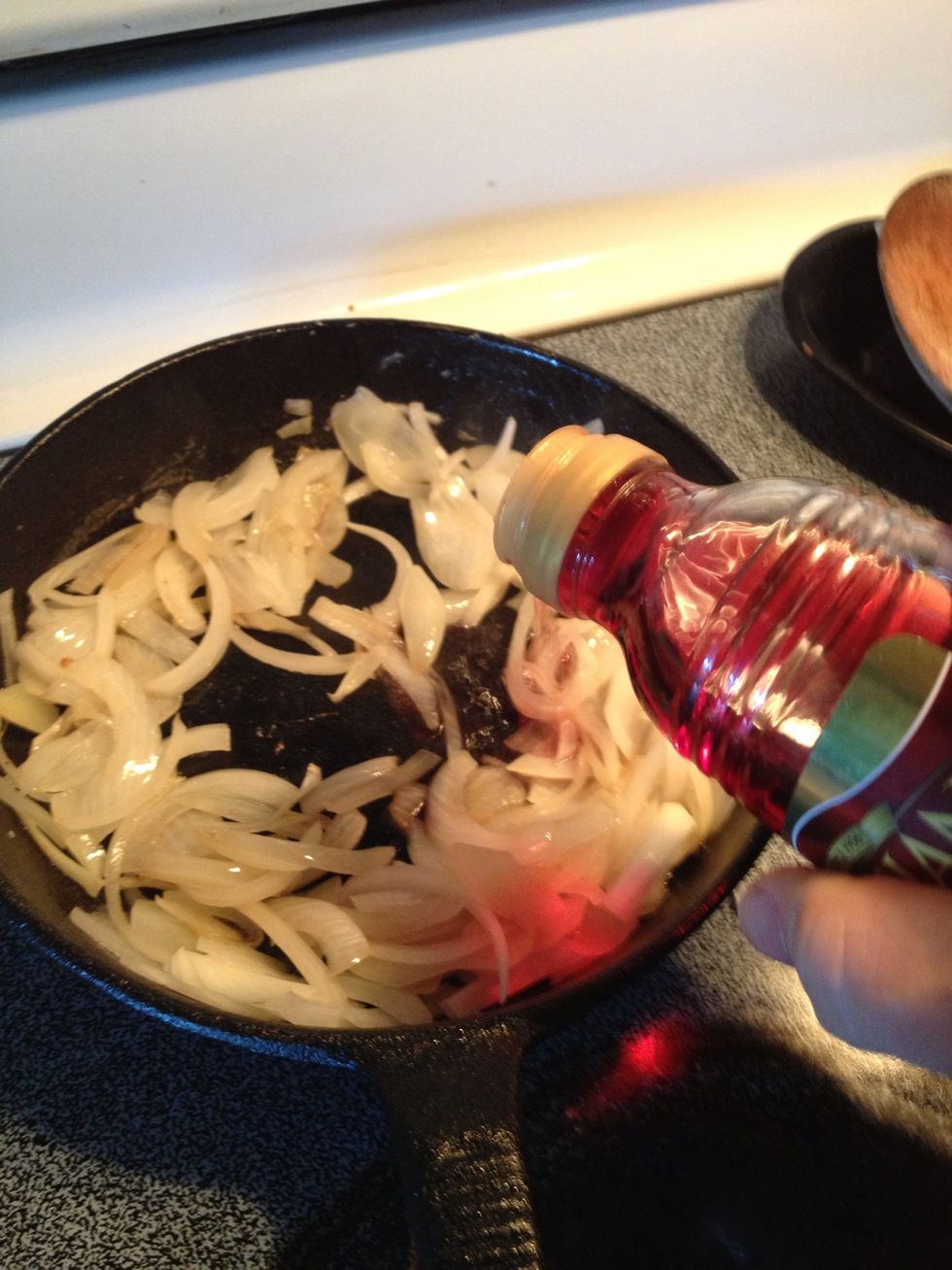 When the onions are translucent, add red wine vinegar.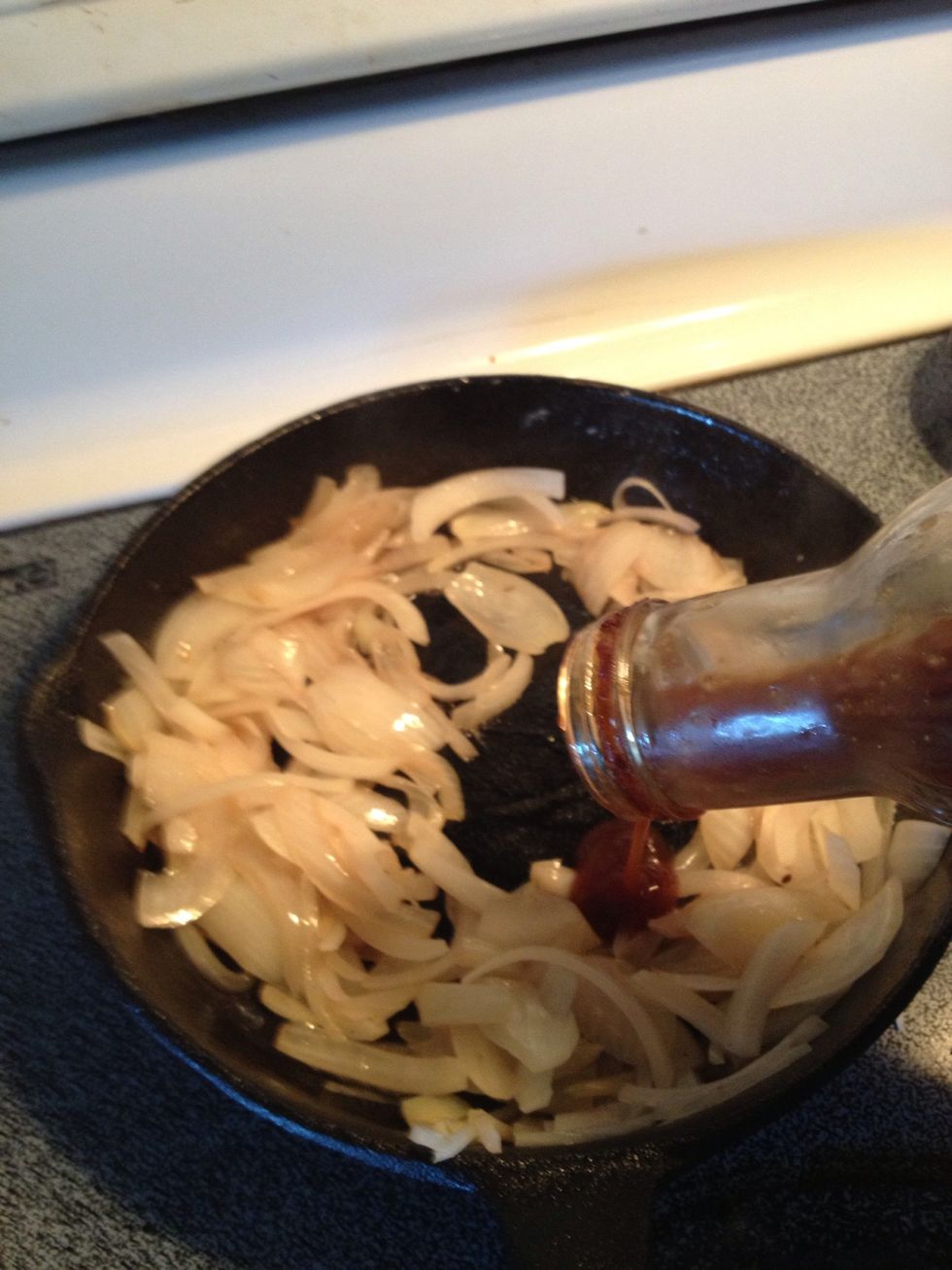 Add tsang stir fry sauce
Add sriracha, stir all to combine and salt/ pepper to taste.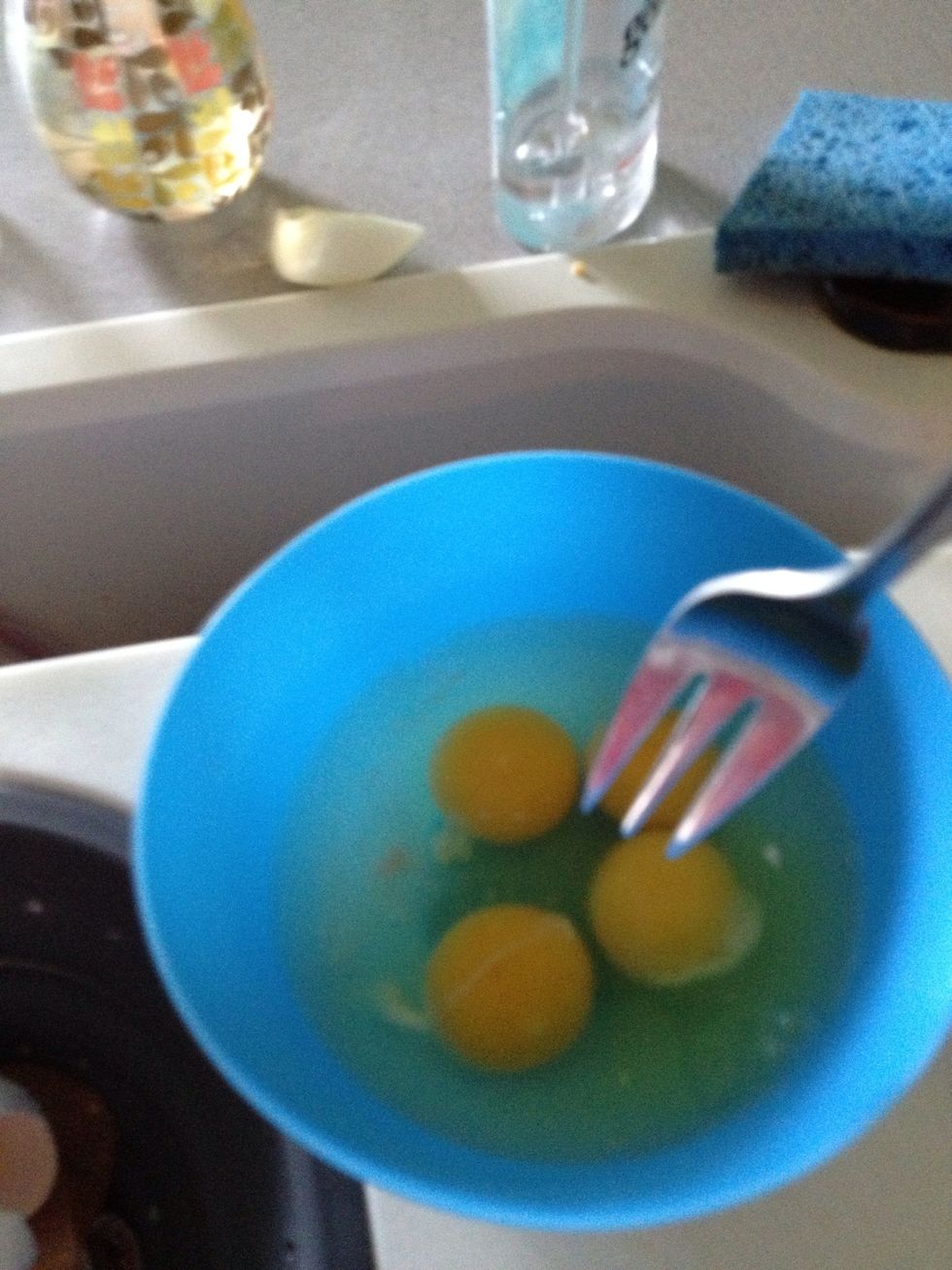 Whisk eggs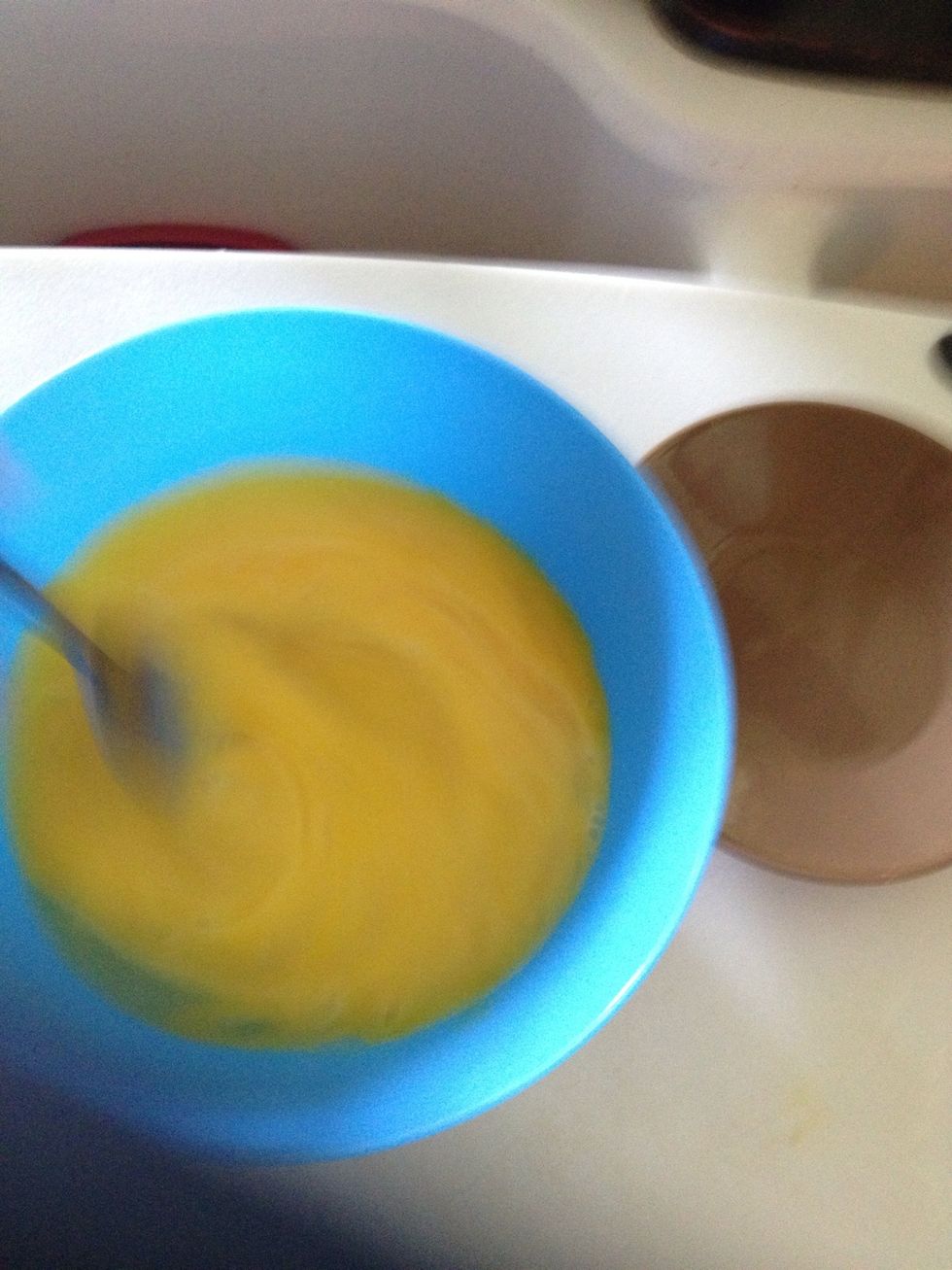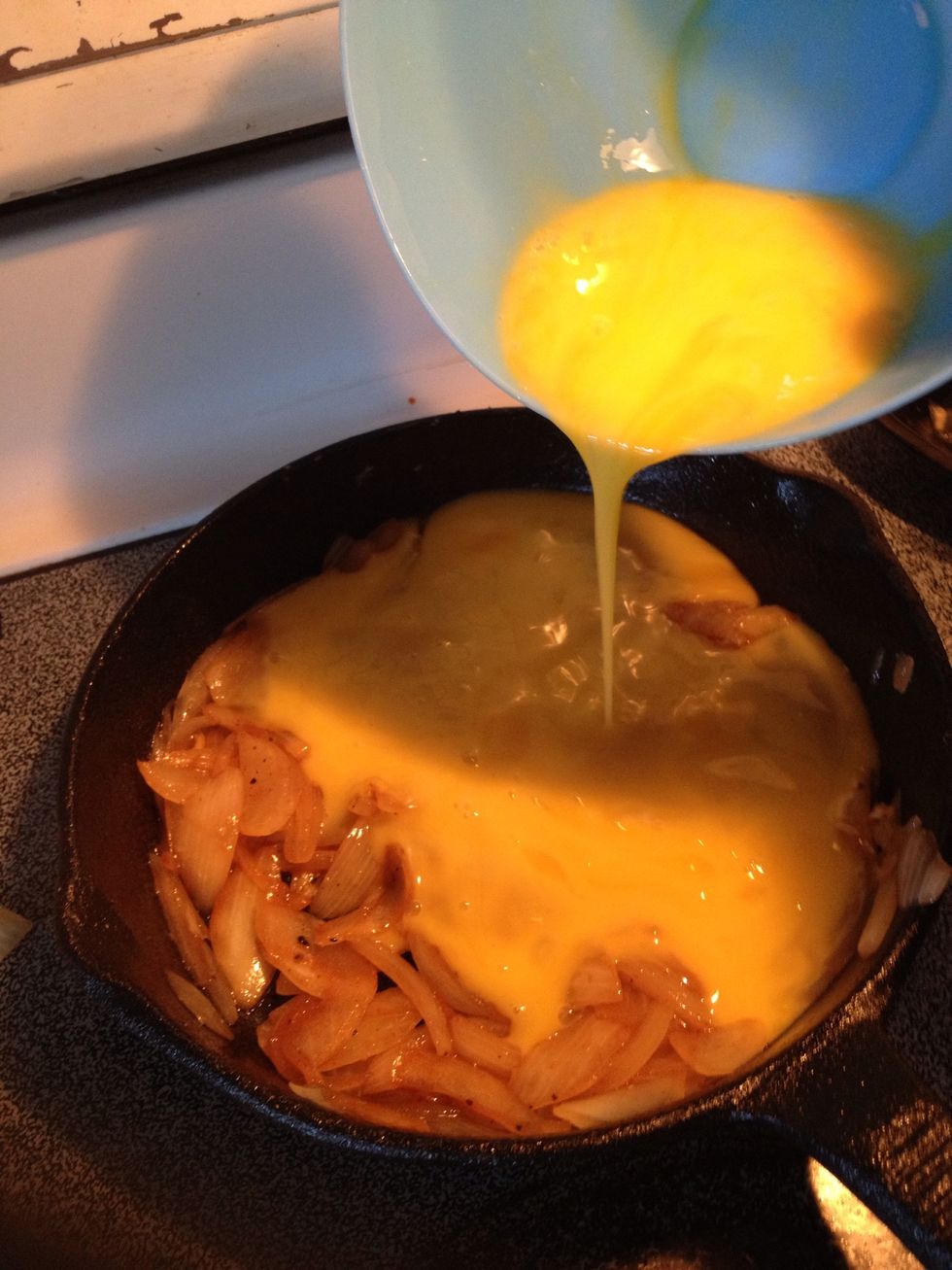 Add eggs, set timer for 5 minutes, and let it sit on the stove on medium heat.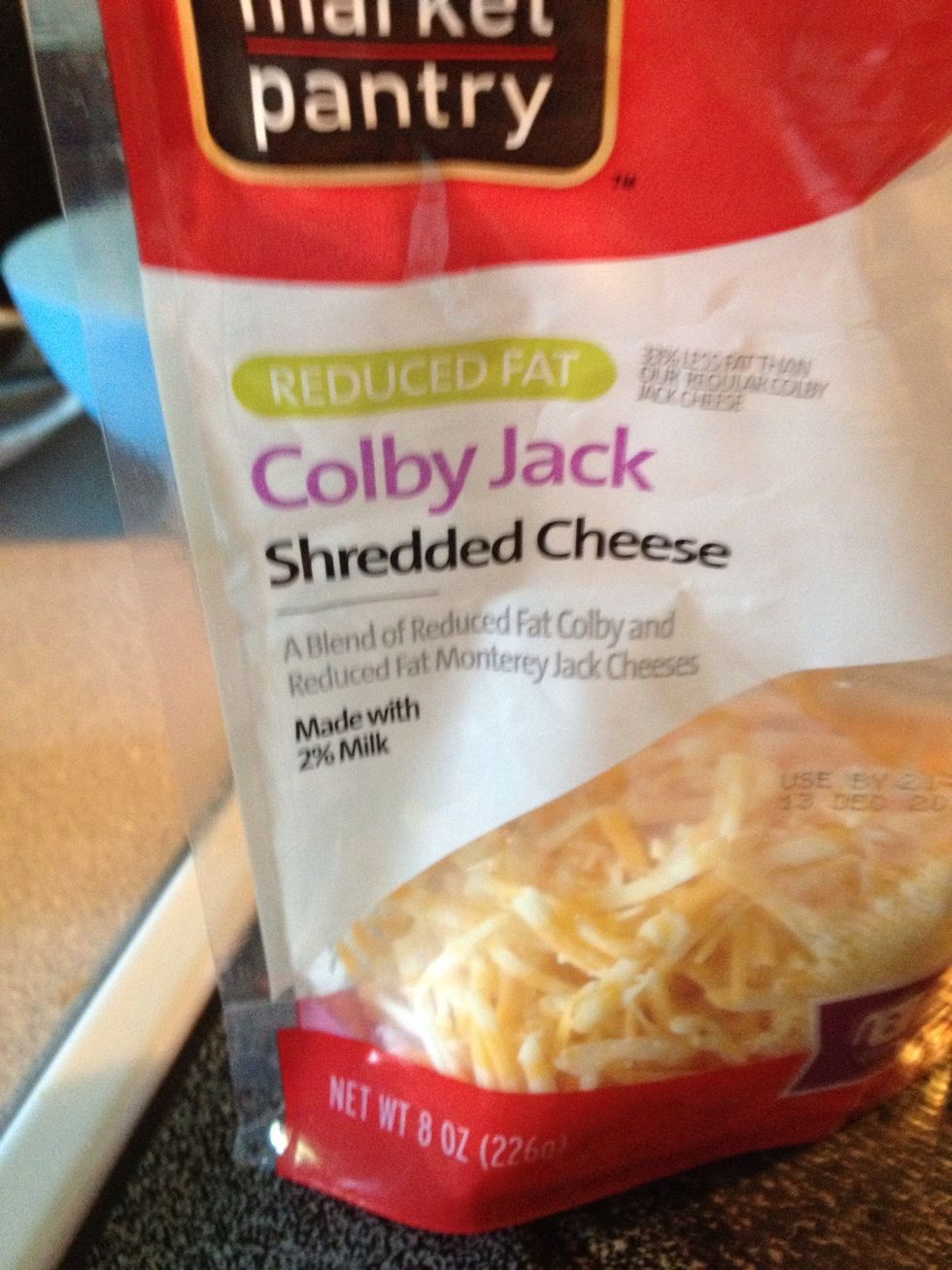 When there is about one minute left, add cheese. I also added a touch of salt on top of the cheese.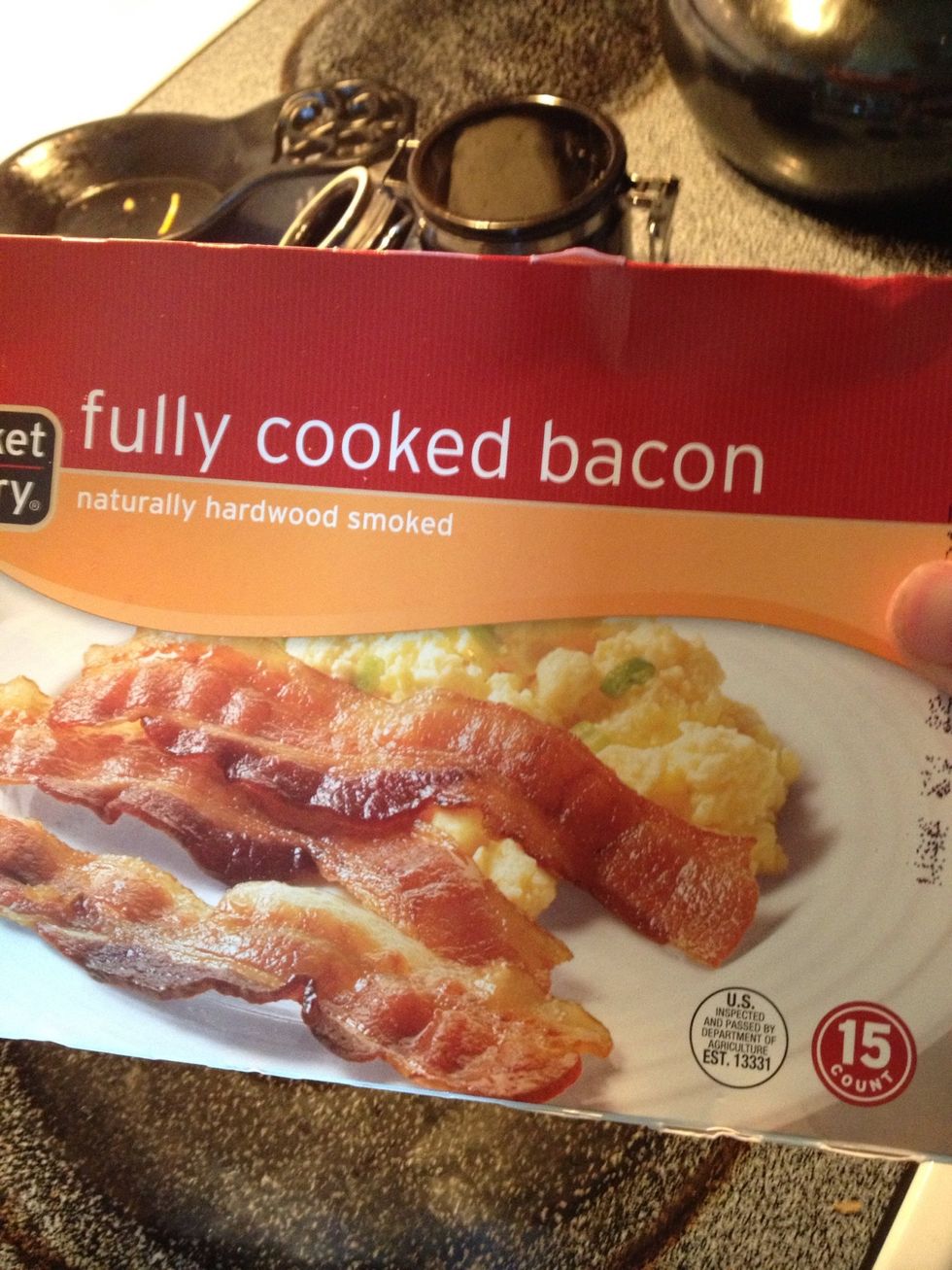 Bacon time!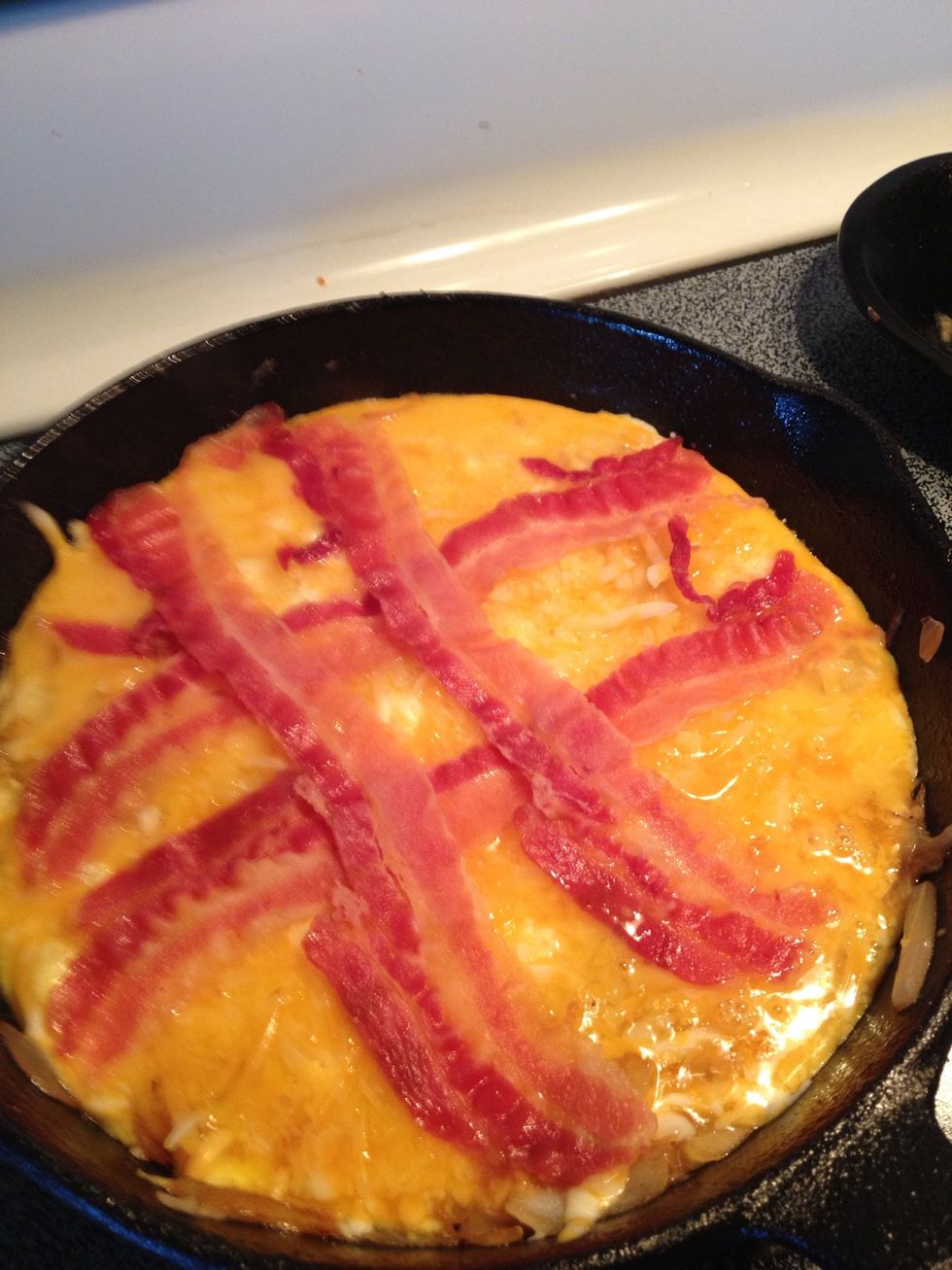 Add 4 or more slices to top.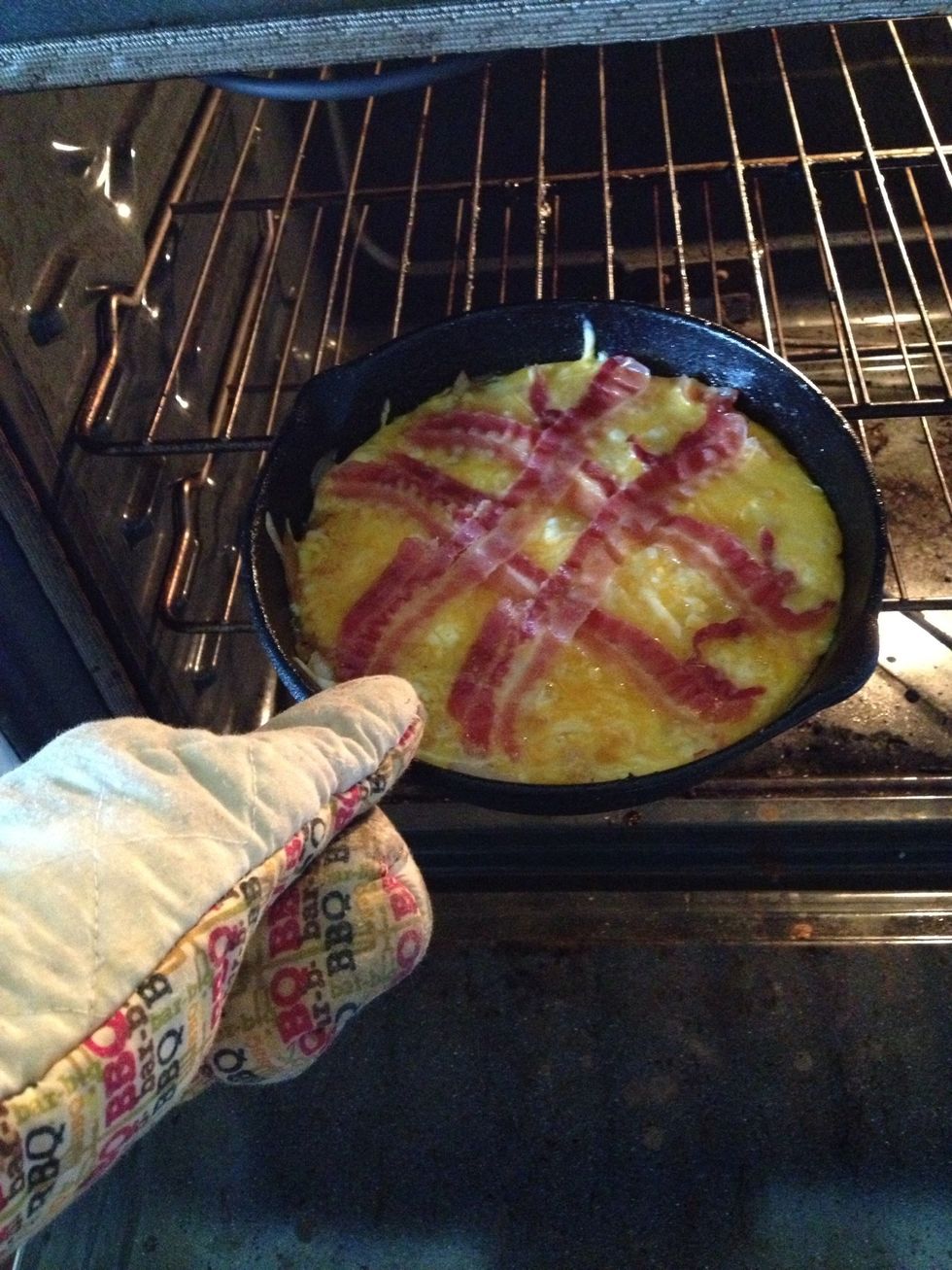 Put into 350 degree for 5 minutes.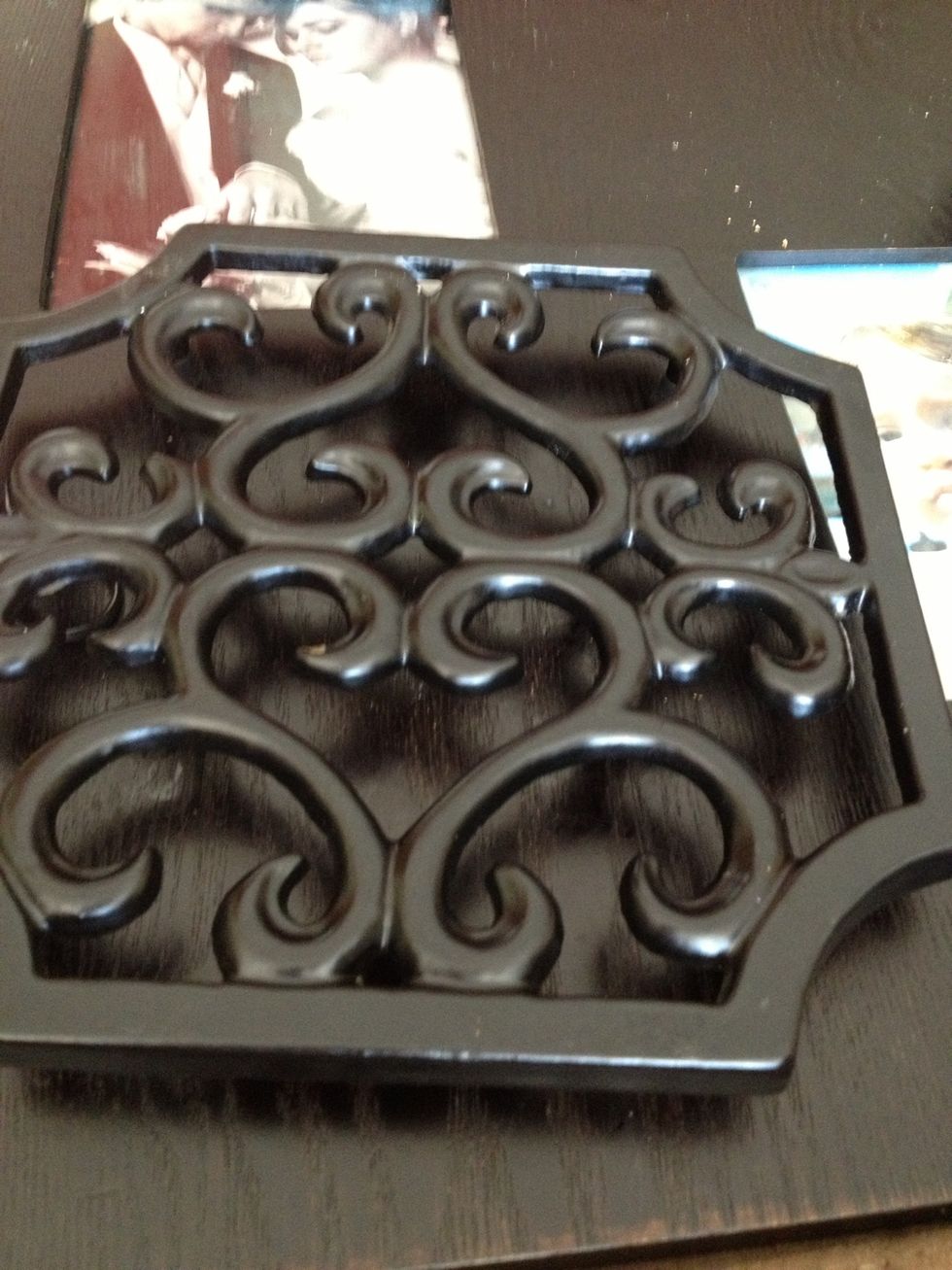 Protect your table with a trivet.
Enjoy!
4.0 Eggs
1.0 Medium Onion
1.0Tbsp Red wine vinegar
1.0Tbsp Srirachi sauce
1.0 8 inch cast iron skillet
1/2Tbsp Butter
Precooked bacon
1.0Tbsp Tsang stir fry sauce
3.0Tbsp Colby jack shredded cheese
Salt to taste
Pepper to taste
Daniel Feller
I'm a proud husband and dad. I'm always looking for a new culinary adventure. These are a few that I've tried/ made up. Feel free to follow me.