We love steamed artichokes. They are low in calories and taste fantastic.
28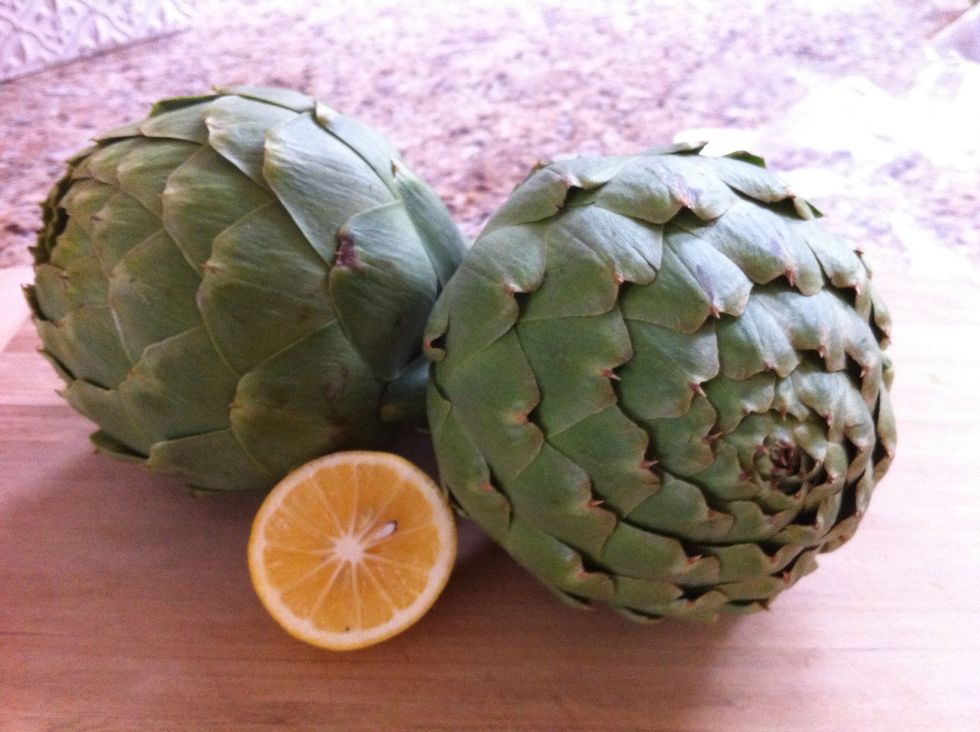 Artichoke and half a lemon.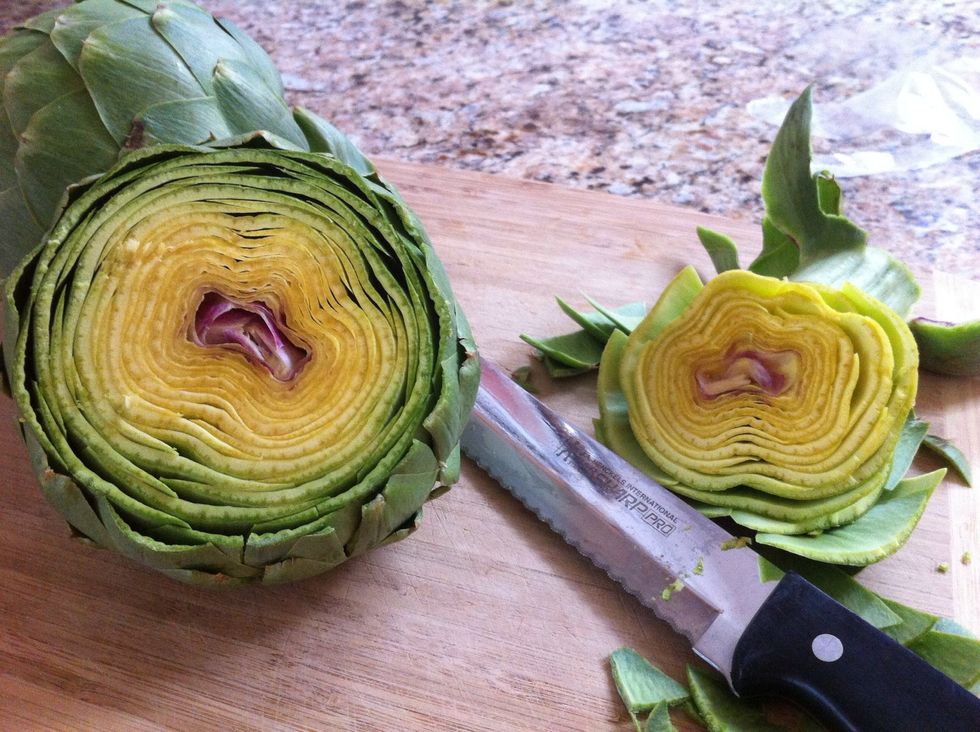 Cut the stem and top off an artichoke. Wash and the rub cut side with lemon to prevent discoloring.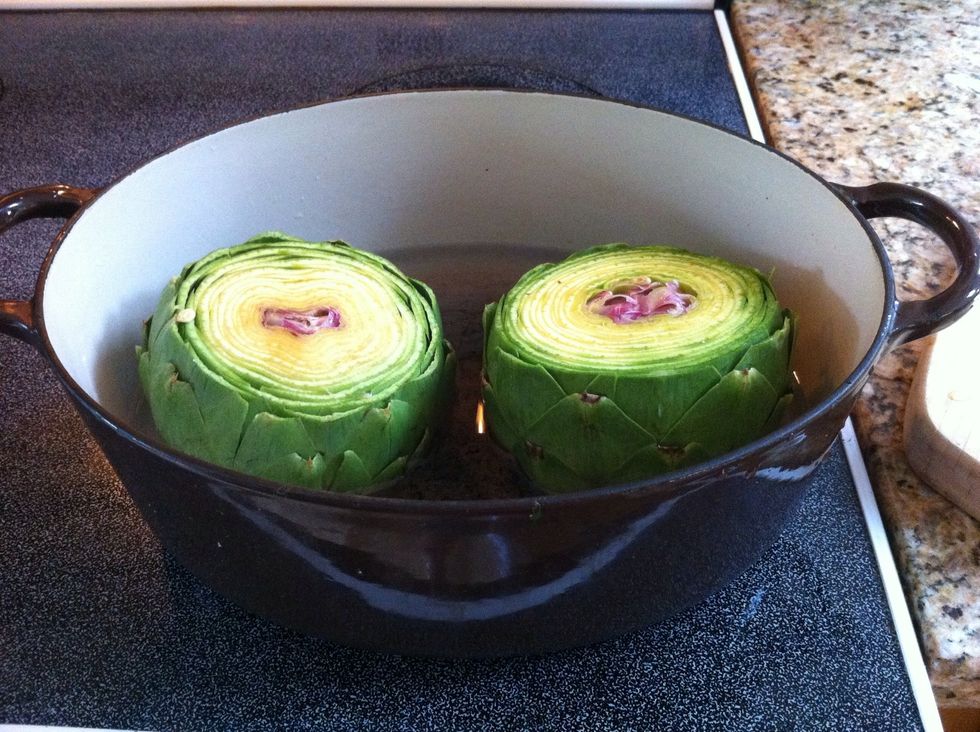 Place in a covered pot with a steamer basket and a few inches of water. Boil gently for up to an hour until a knife can be inserted in the stem end. Add water as needed to keep pan from becoming dry.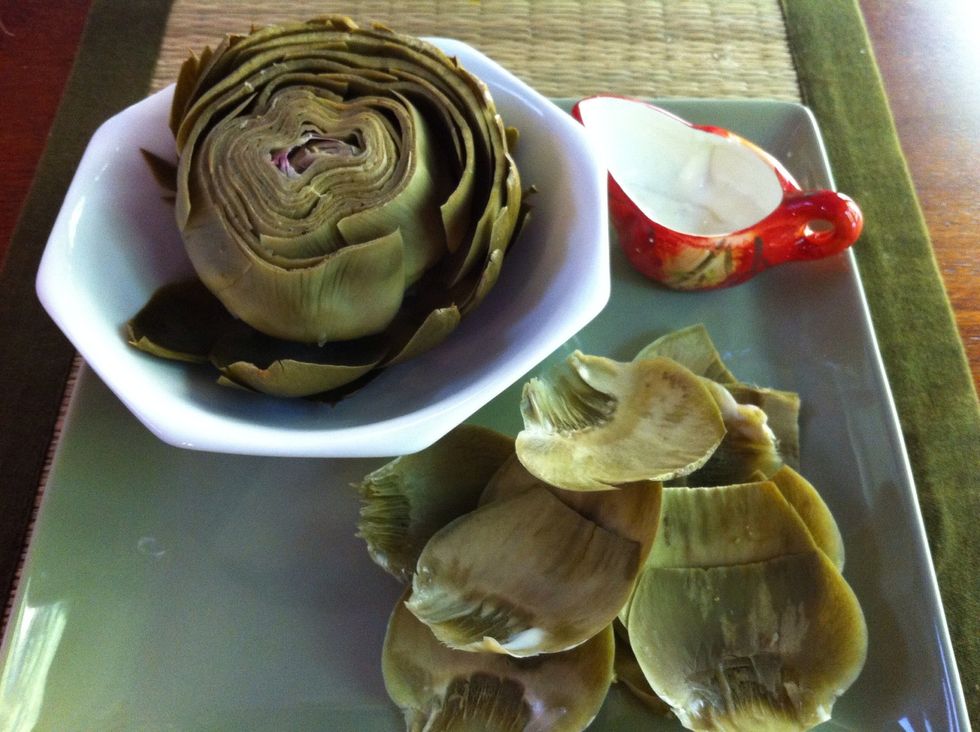 Pull off leaves, dip in your favorite sauce, and scrape with your teeth.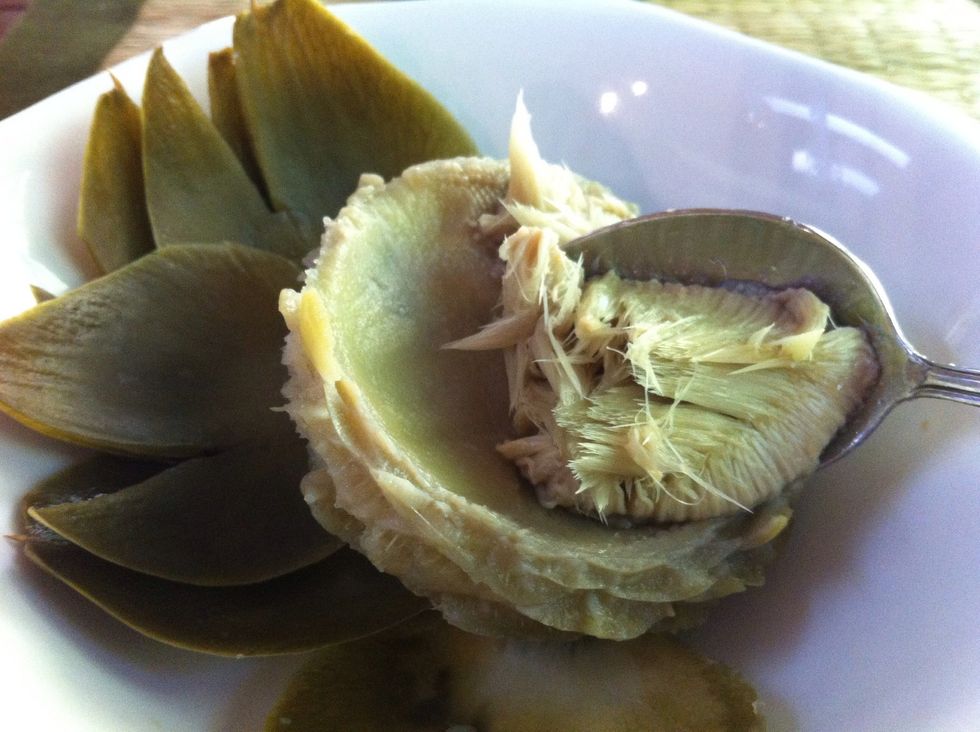 Scoop put the choke and discard.
Eat the heart.
Kristi Rimkus
I'm a healthy cooking blogger committed to cooking low calorie, family-satisfying recipes that include Weight Watchers points.