How to cook an acorn squash
A delicious sweet and savory way to prepare my favorite winter squash.
43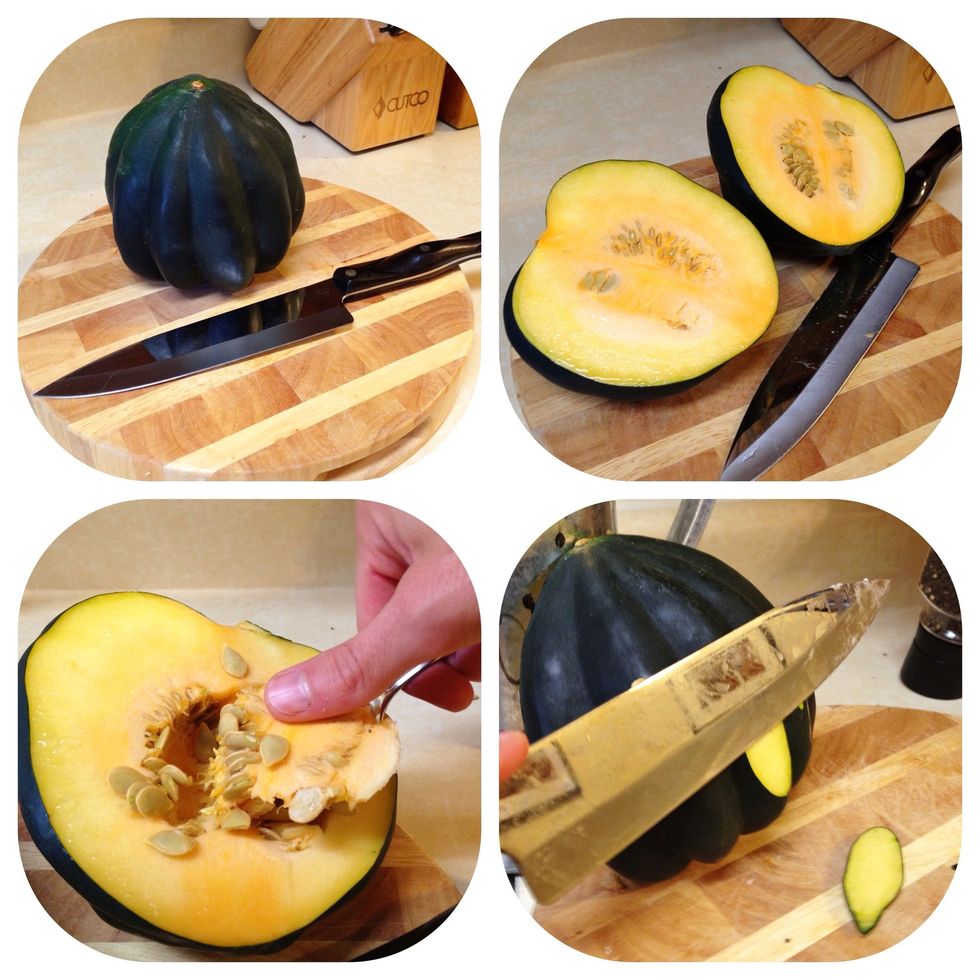 Cut the squash in half. Scoop out the seeds and guts. Slice off a small piece of the back so the squash may lay flat.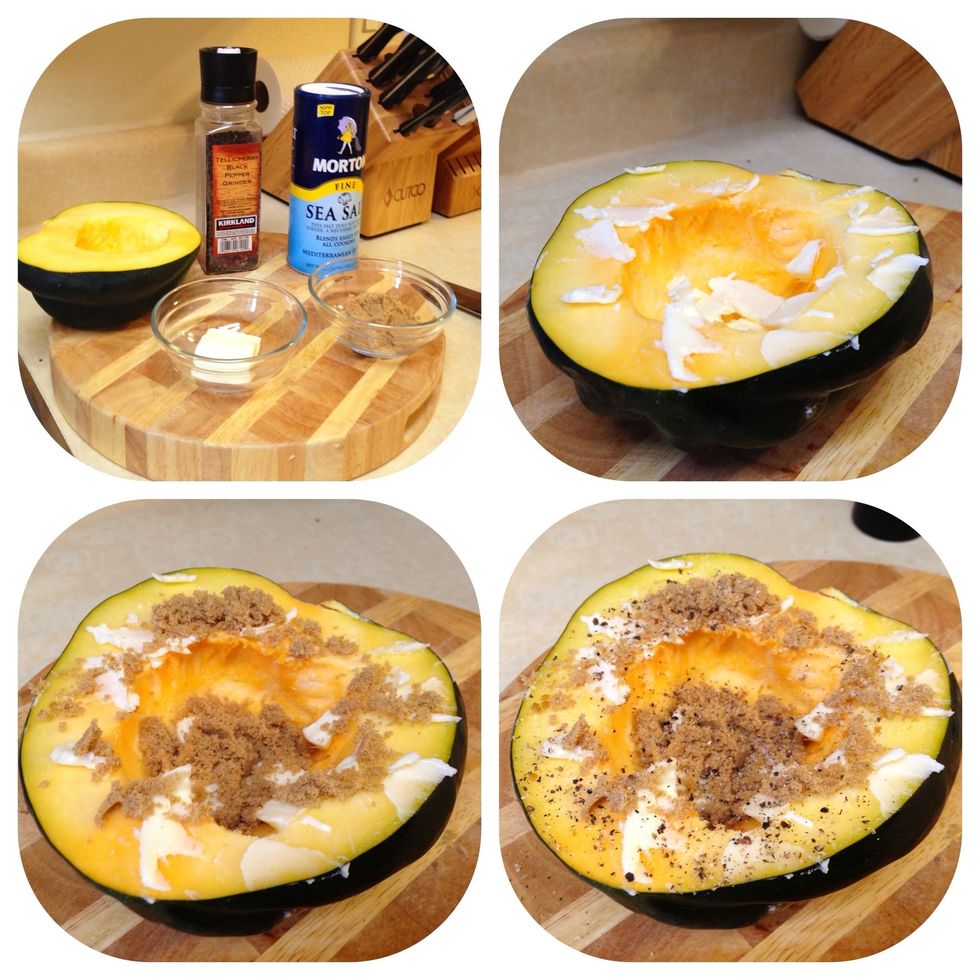 Take half the butter, brown sugar, salt, and pepper. Spread butter on the sides and center of the squash. Sprinkle brown sugar, salt, and pepper over butter. Repeat on the second half of squash.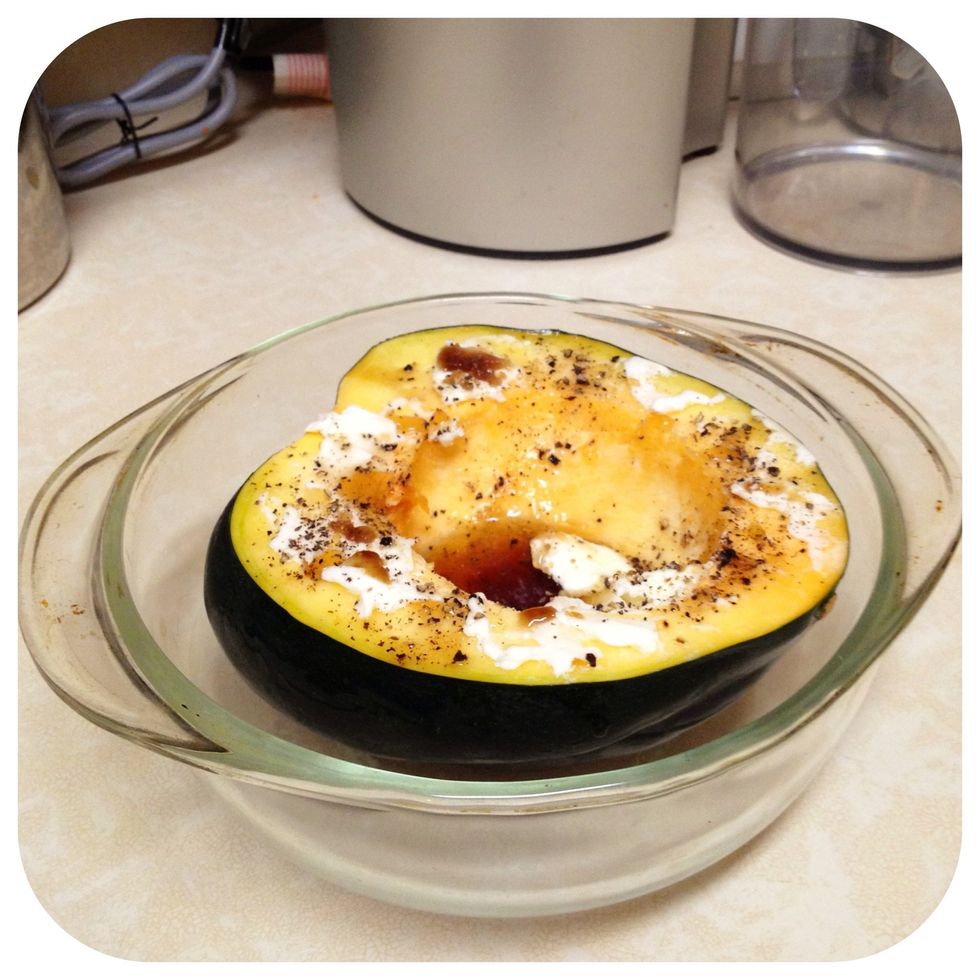 Preheat oven to 400°F. Place squash in baking dish with a 1/4 cup of water in the bottom of dish. Bake for 1 hour or until soft and golden brown. At the half hour mark add the remaining water.
Slice and enjoy!
1.0 Acorn squash
1/2Tbsp Brown sugar
1/2Tbsp Butter
1/2tsp Salt
1.0tsp Pepper
1/2c Water