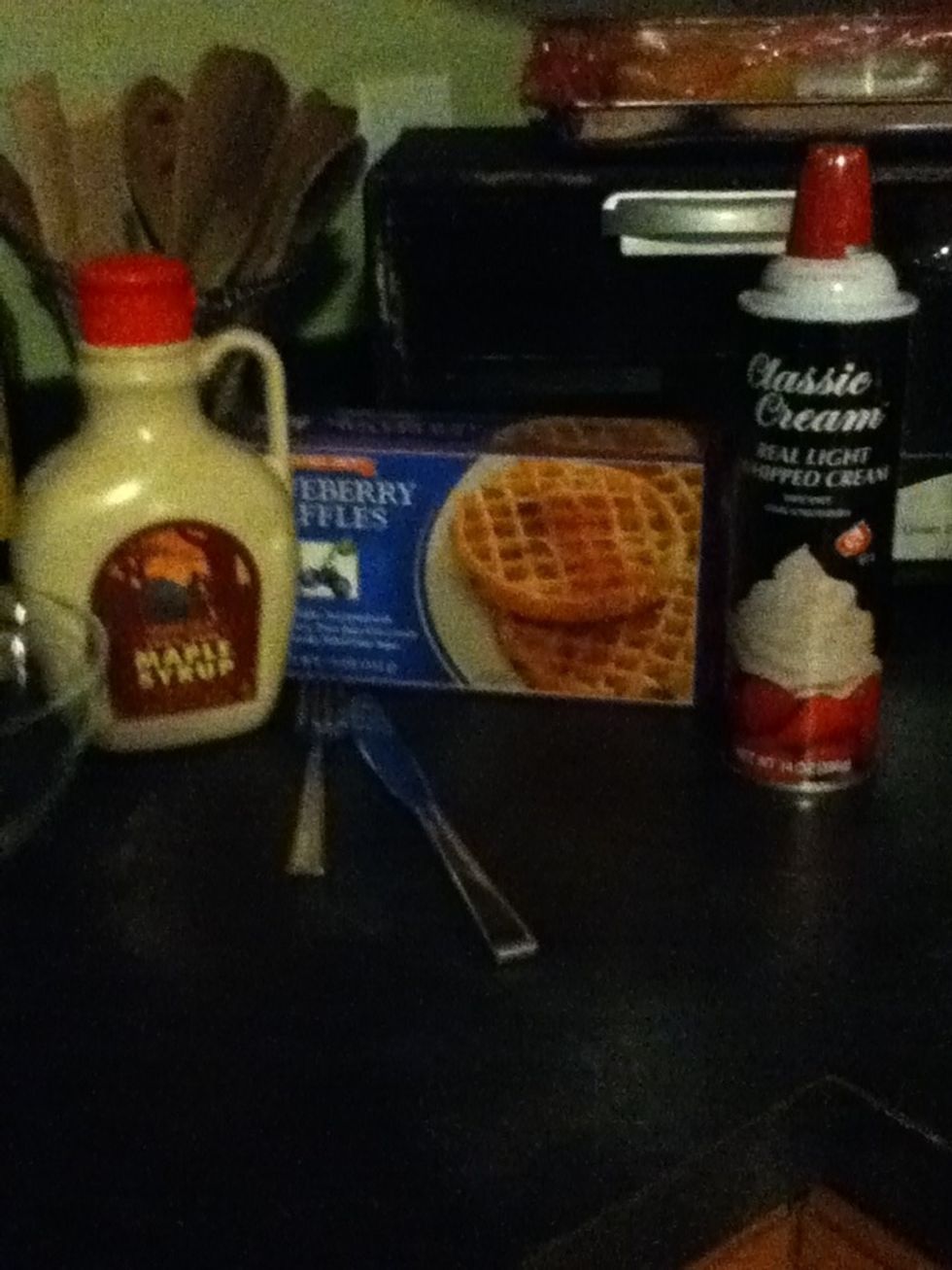 Get your supplies.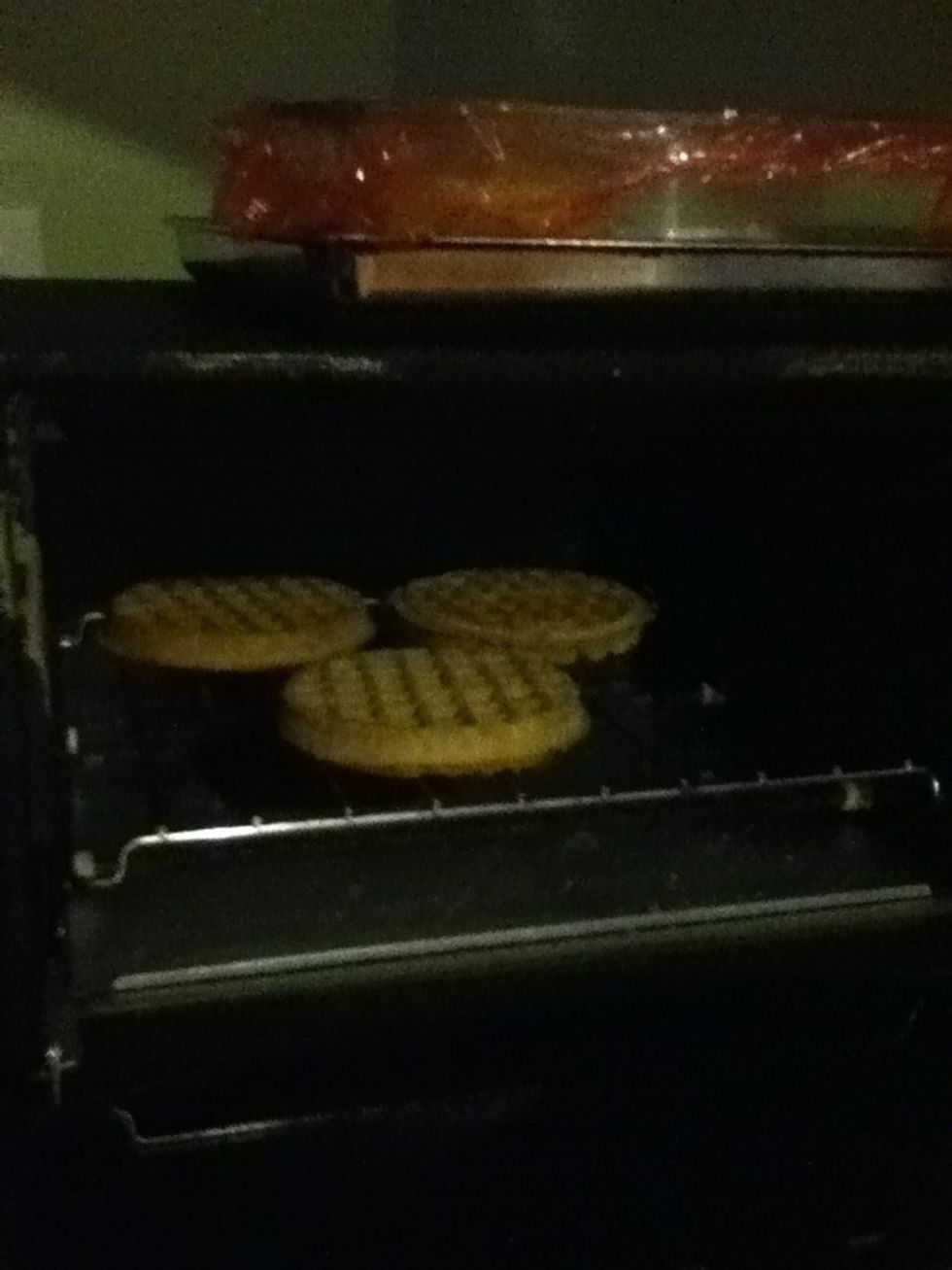 Put the waffles in the toaster for 3 min.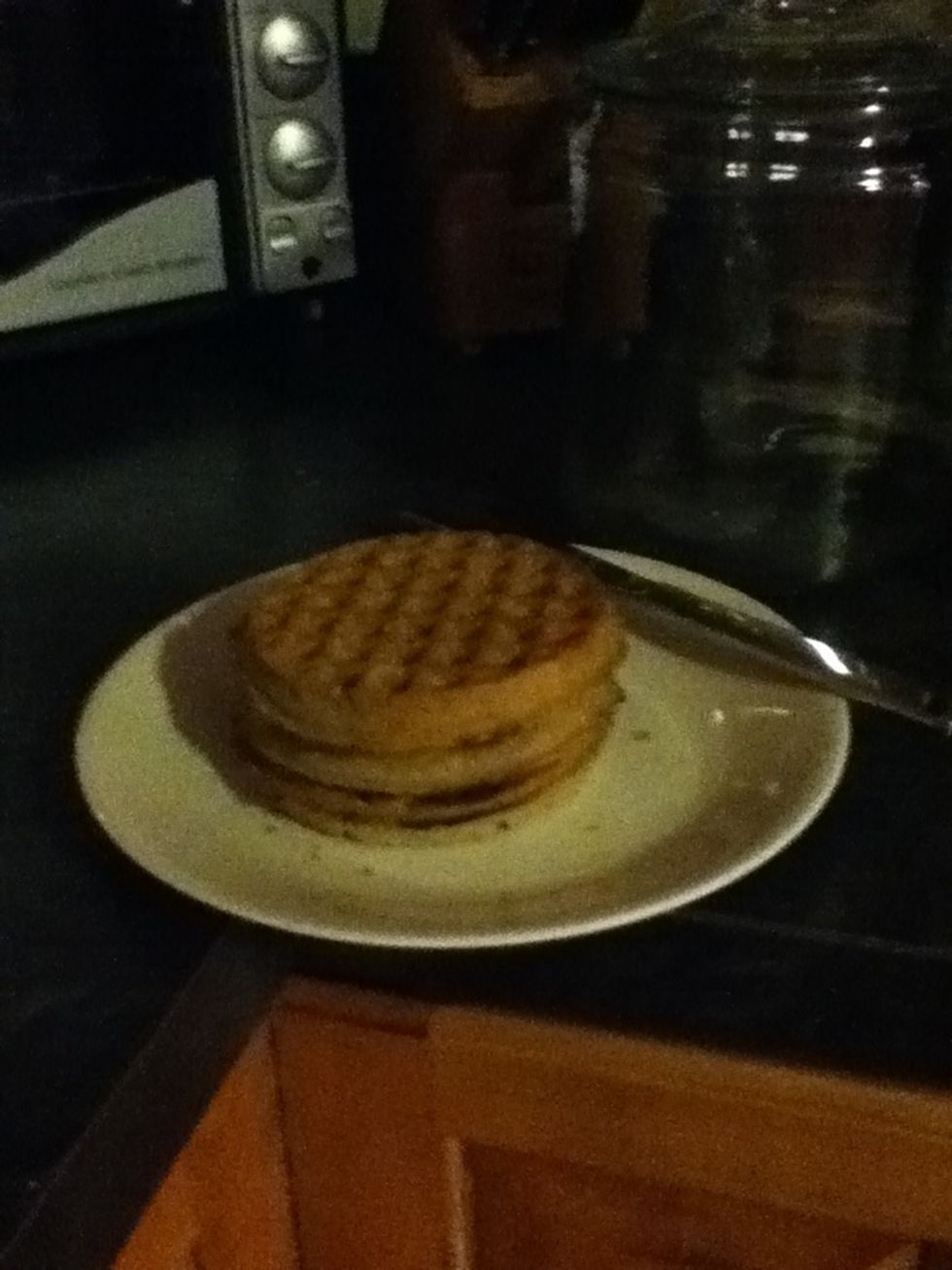 Take the waffles out of the toaster.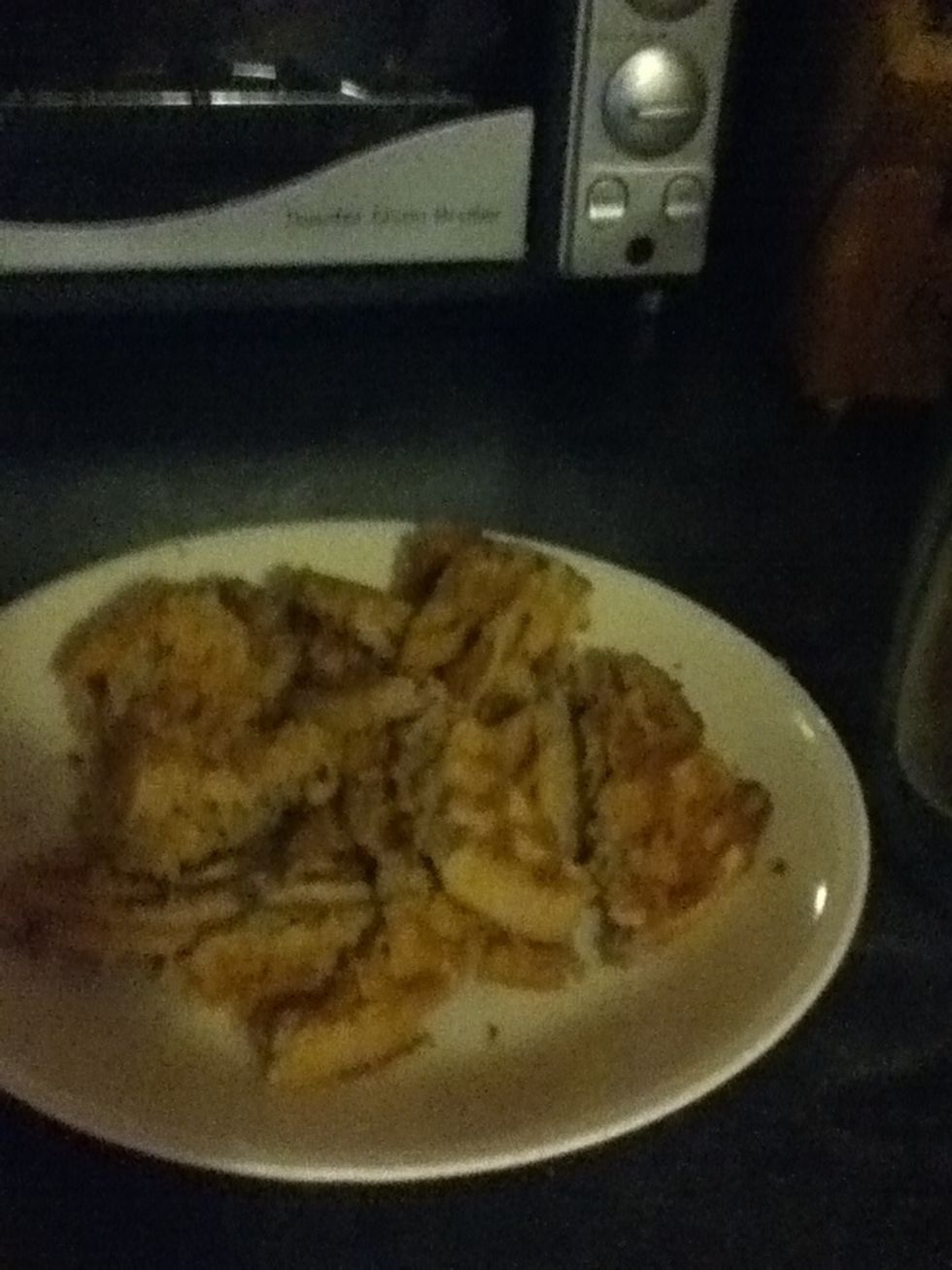 Cut up your waffles.* *this is optional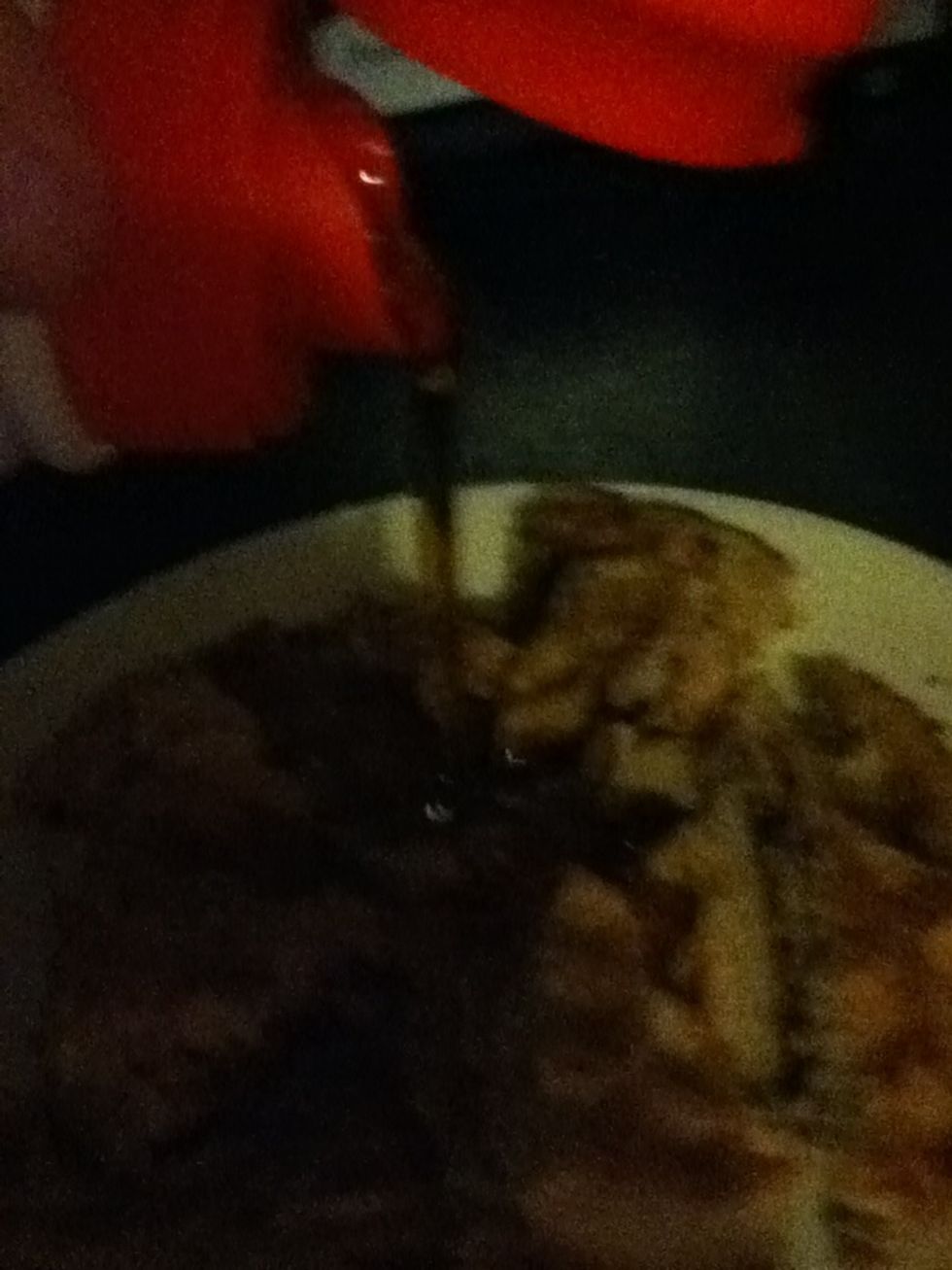 Pour maple syrup onto waffles.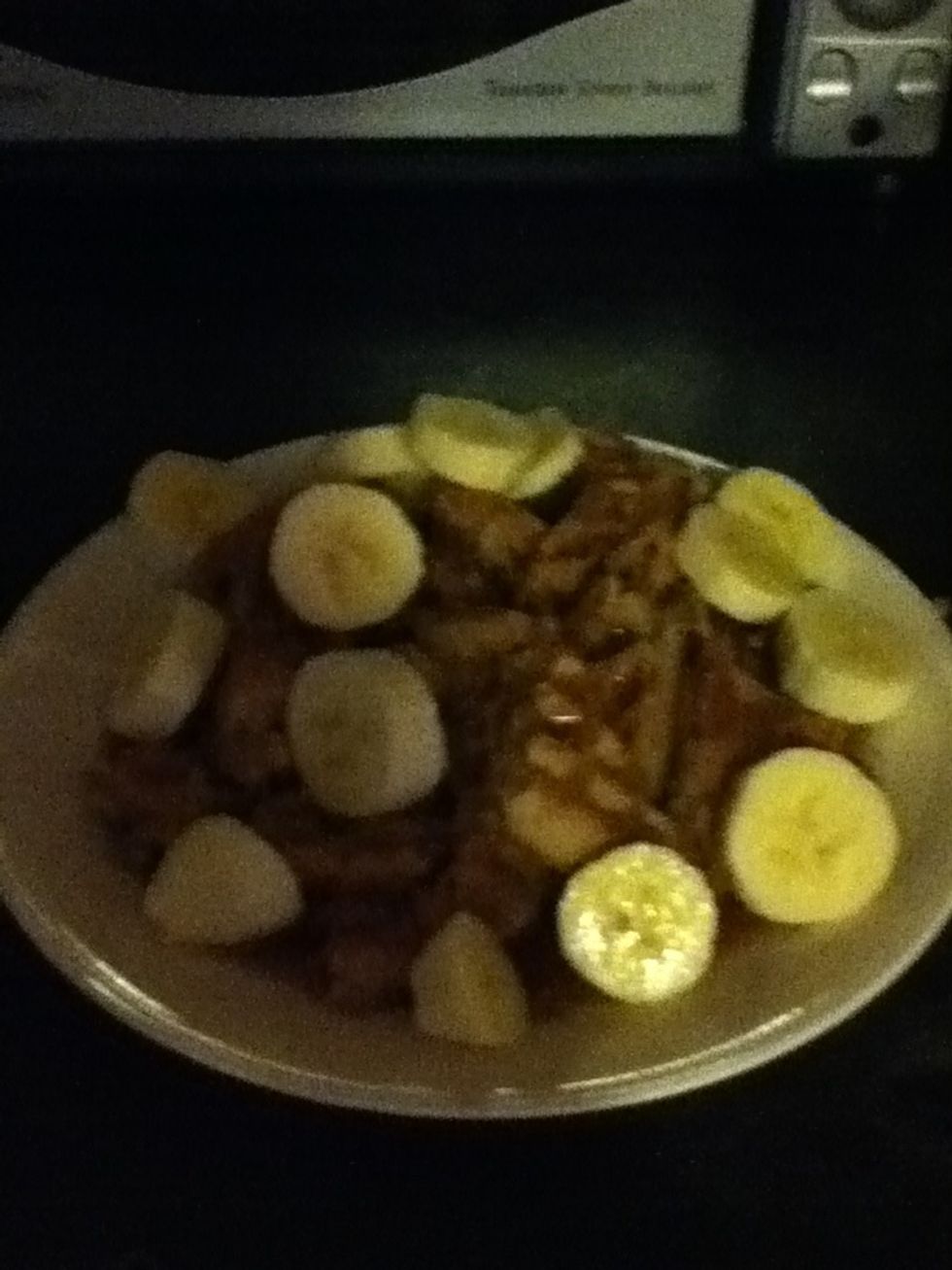 Cut up the banana into slices and put around the waffles.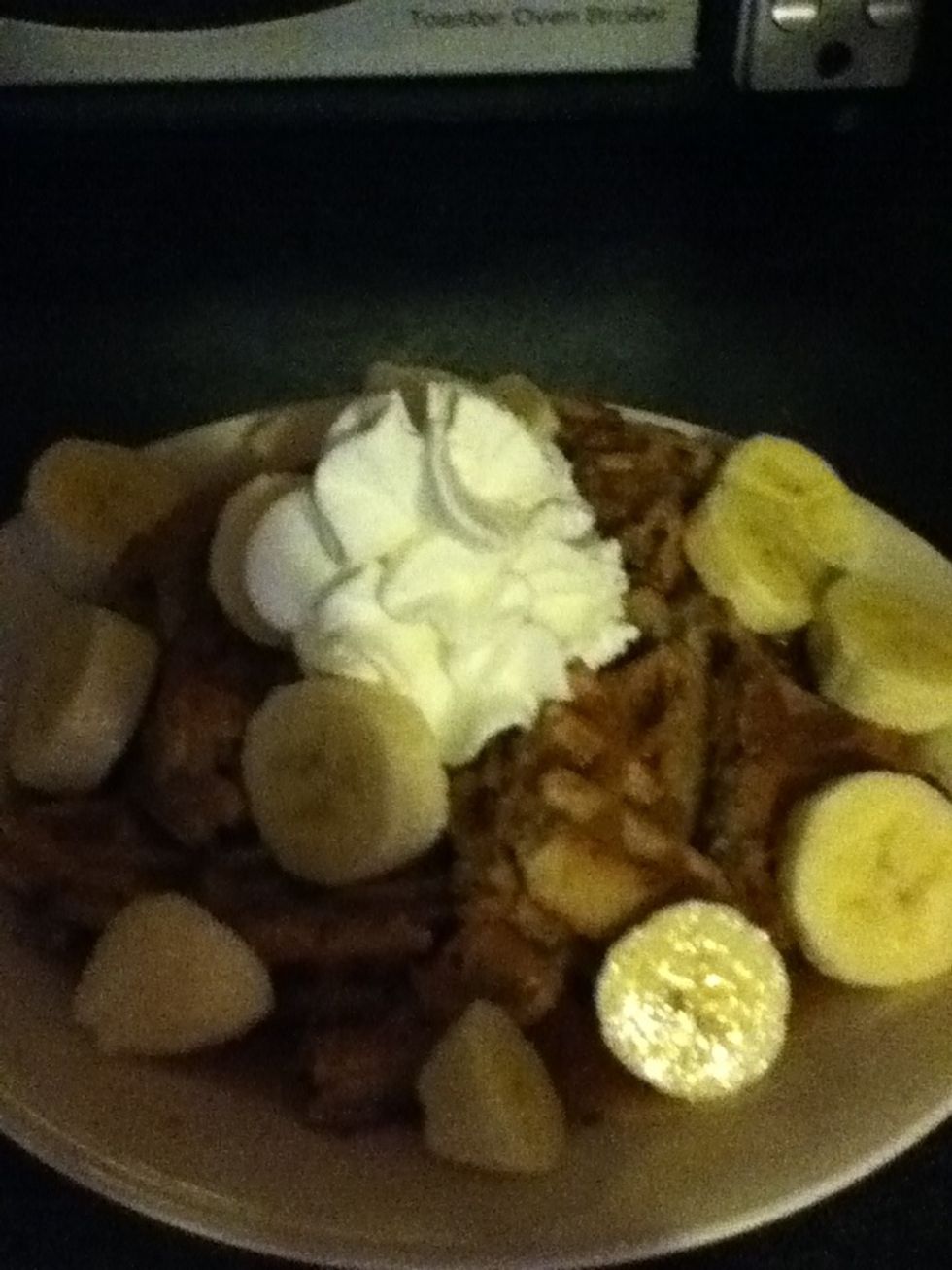 Finally, put some whipped cream on top, and enjoy!
3.0 Frozen Waffles
1.0c Maple Syrup
1.0 Banana
1.0 Bottle of whipped cream
1.0 Knife
1.0 Fork
1.0 Plate