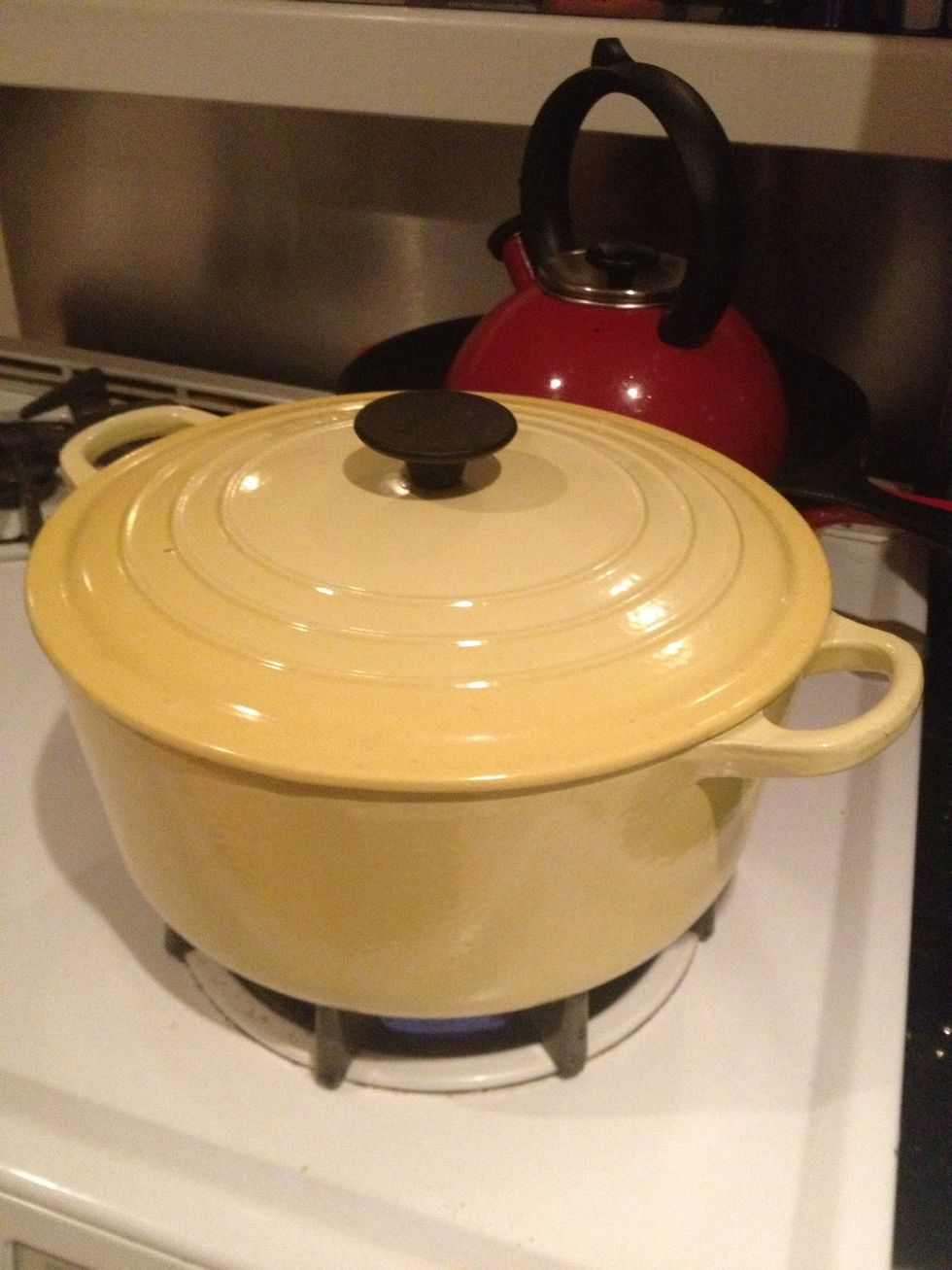 Get out a big 8 quart pot. Note: this will burn the bottom of your pot and not be easy to get off. I use Barkeepers Friend with a little water and let it sit overnight.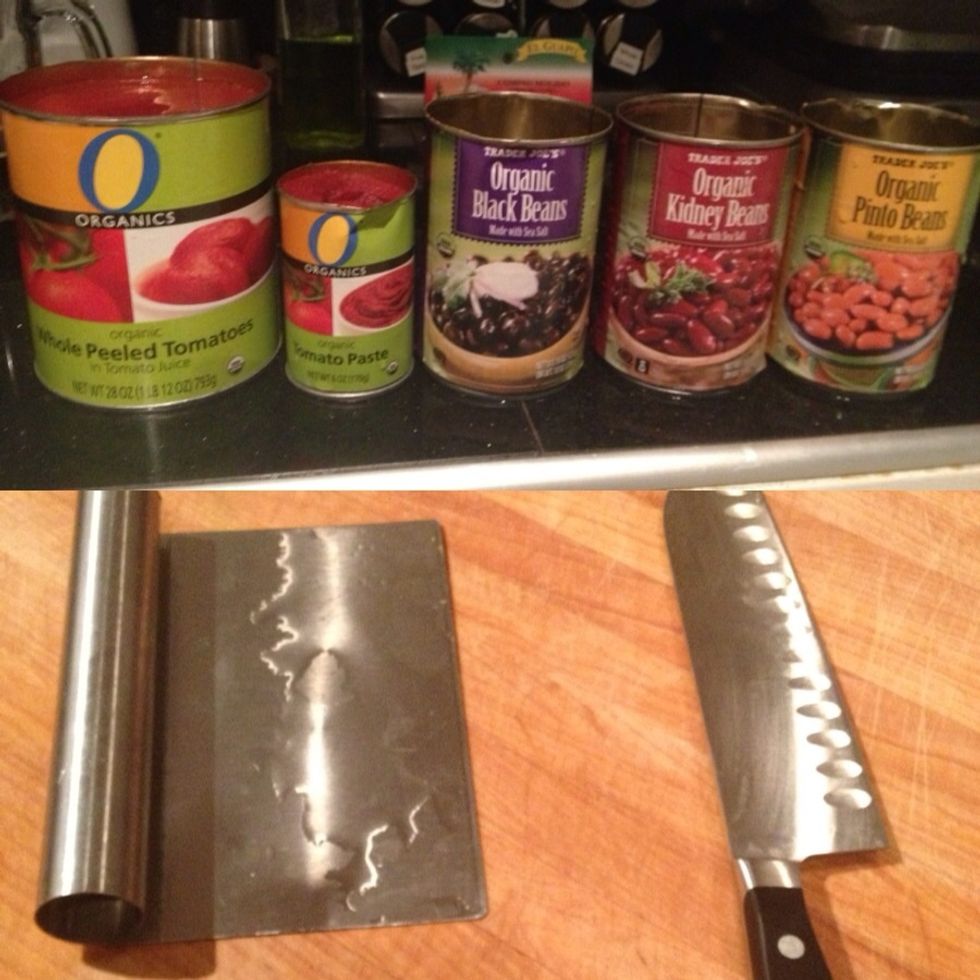 I get all of my cans open to start - I think it makes life easier. You also need a sharp knife and I love having a board scraper to help pick everything up.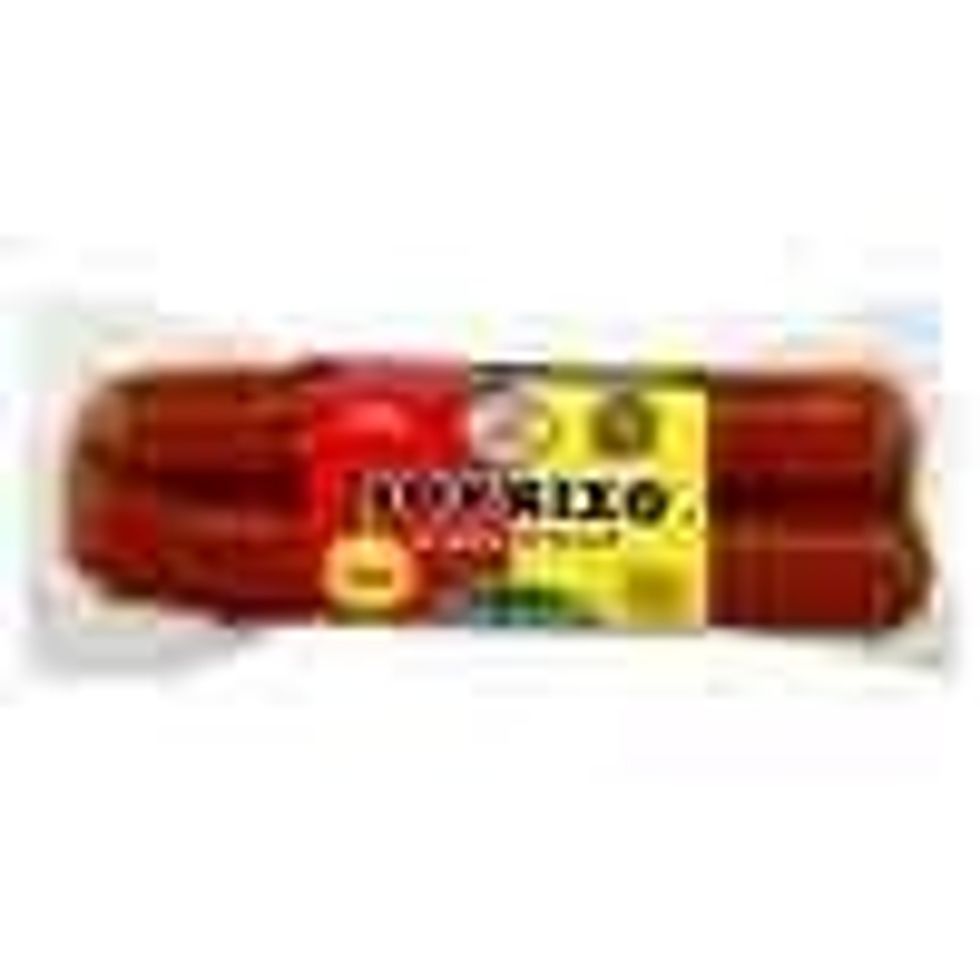 Add soyrizo to the pot with some olive oil and cook over medium high heat for ~10 min until it starts sticking to the bottom of the pan. (Picture from vons.com. Sorry for the quality)
If you are using ground meat instead of soyrizo, cook it until brown and cooked through. Remove to a bowl before adding the rest of your ingredients. Add the meat and juices back in after the beans.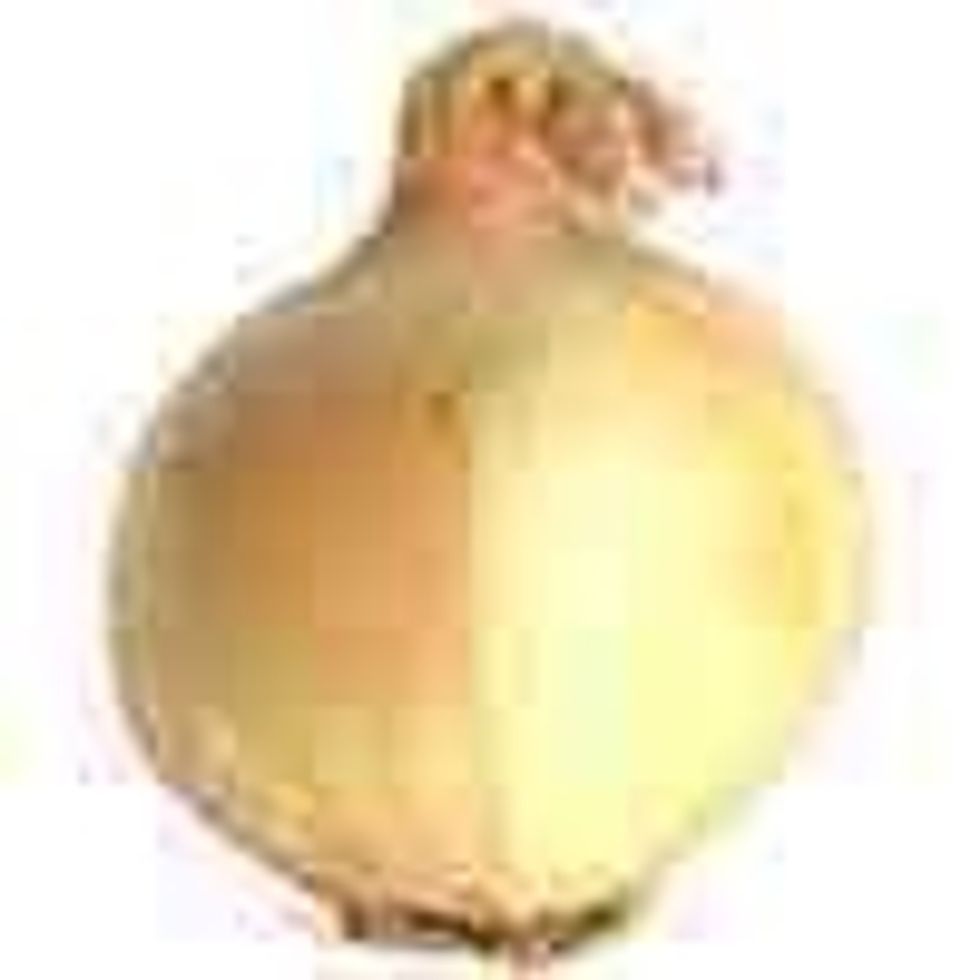 Halve and dice the onion and add it to the soyrizo. Add some salt and pepper and continue cooking over med/high heat. (Same problem with the picture quality. )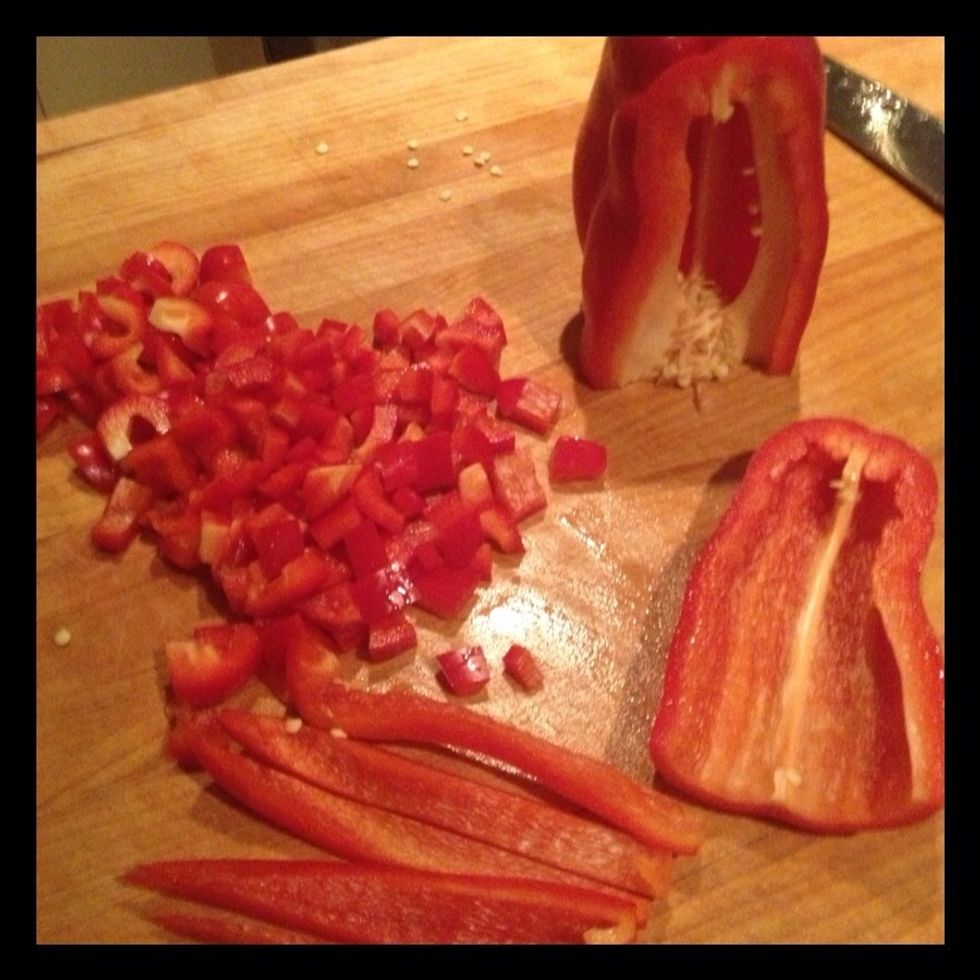 Dice and add the red peppers. Color is optional, but these are my favorite.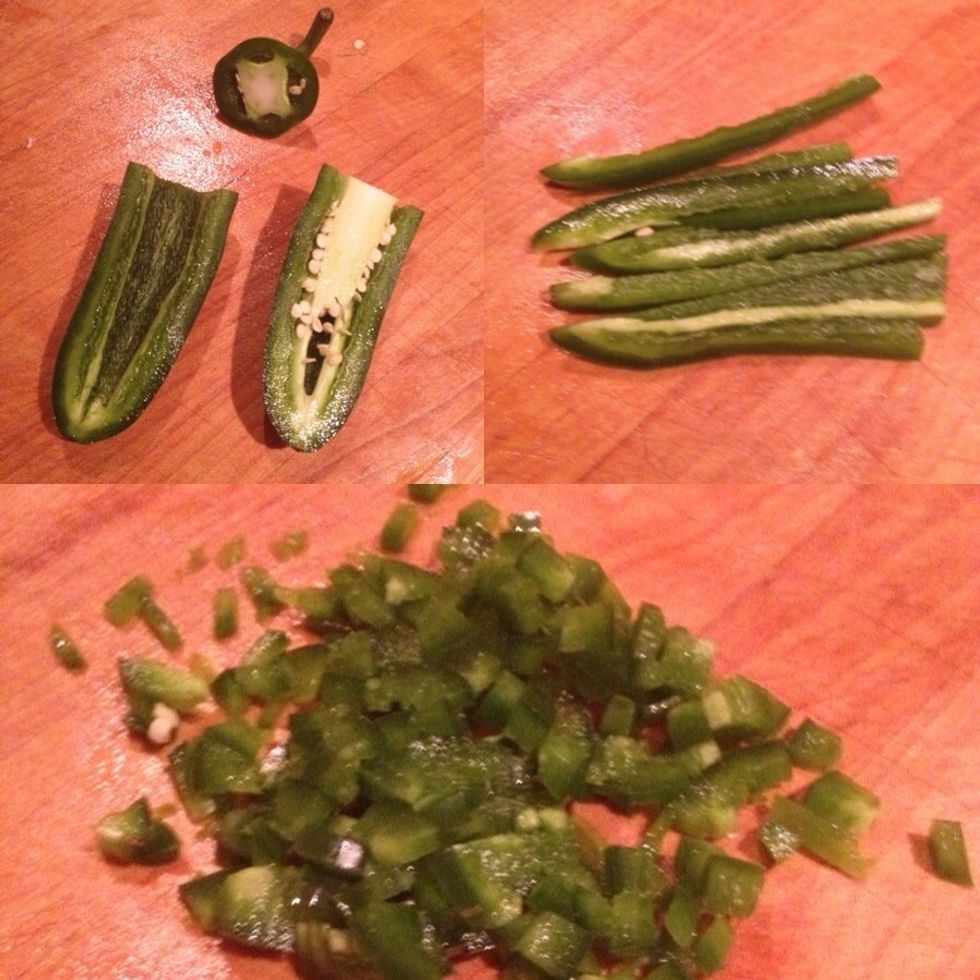 Dice and add the jalapeño. I remove seeds and membranes but that is dealers choice.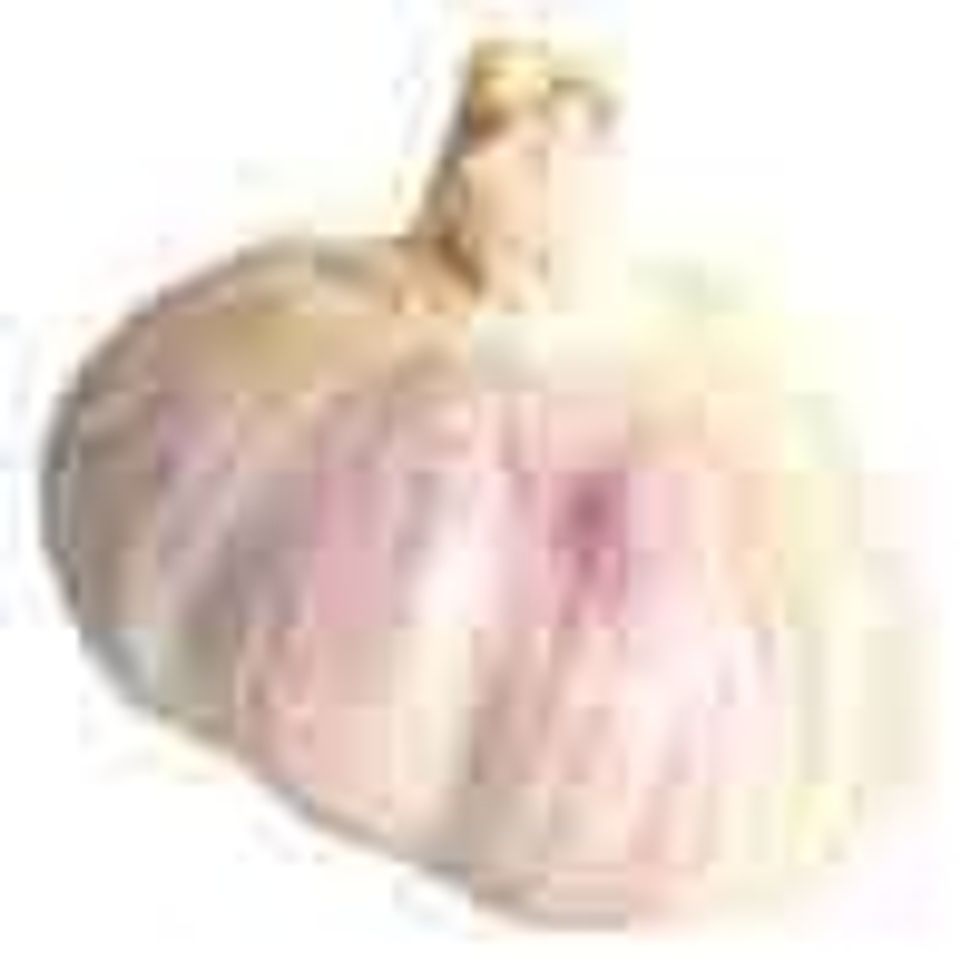 Mash, grate, press or mince your garlic (or buy pre-chopped.). I use at least four large cloves but then again I add garlic to everything. (Vons picture again.)
Cook anywhere from 10-30 minutes. If you like a little crunch in your chili, cook for less time; if you like really smooth chili, cook longer.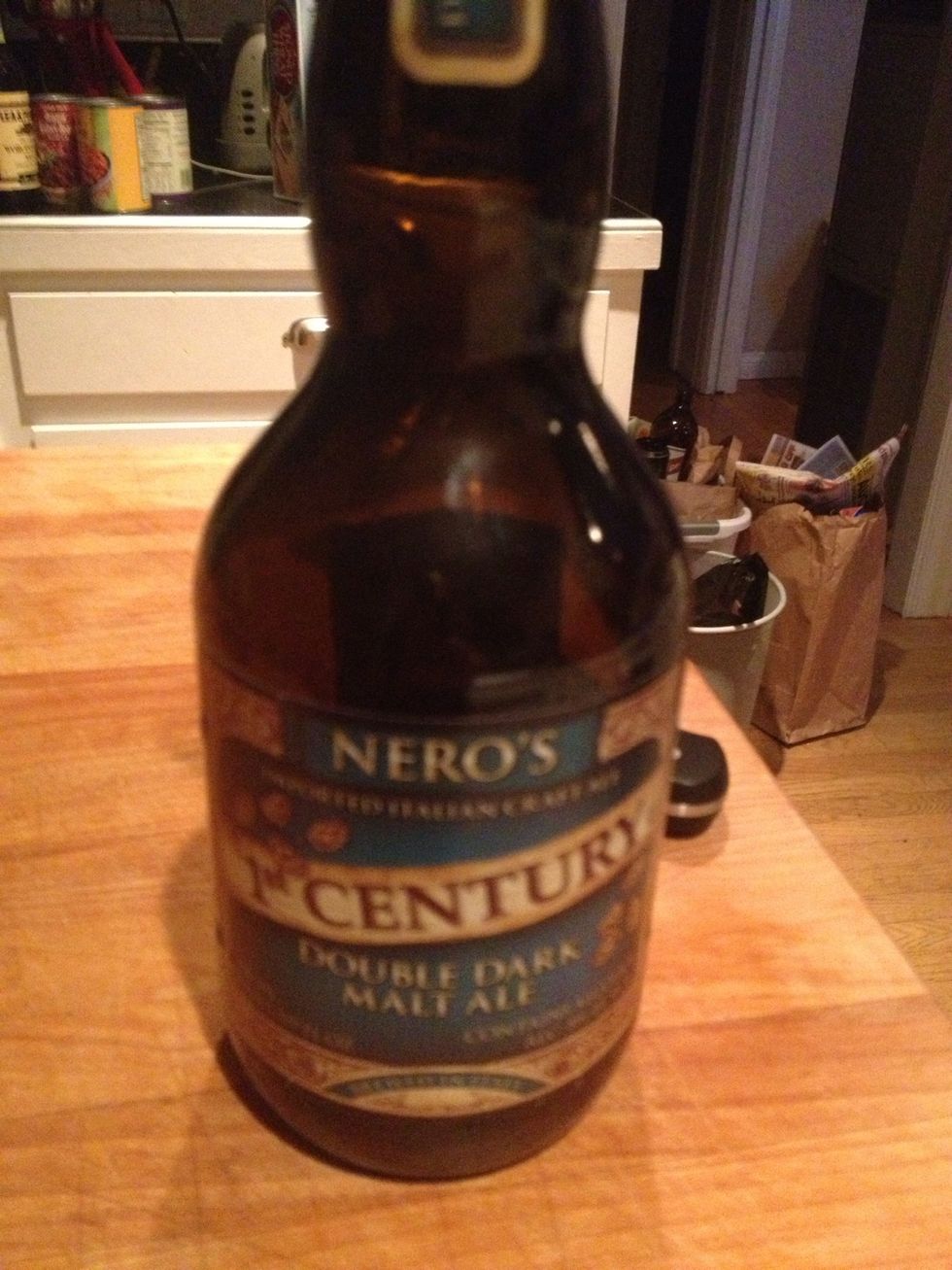 Add about 12oz or a standard bottle of beer. Dark Mexican beers are the usual, but any dark malty beer will do. This one was hanging out in our fridge (from Italy I think.)
Boil down the beer until nearly dry then add the tomatoes and tomato paste. If using whole tomatoes mash with a potato masher. If using diced, simply stir in.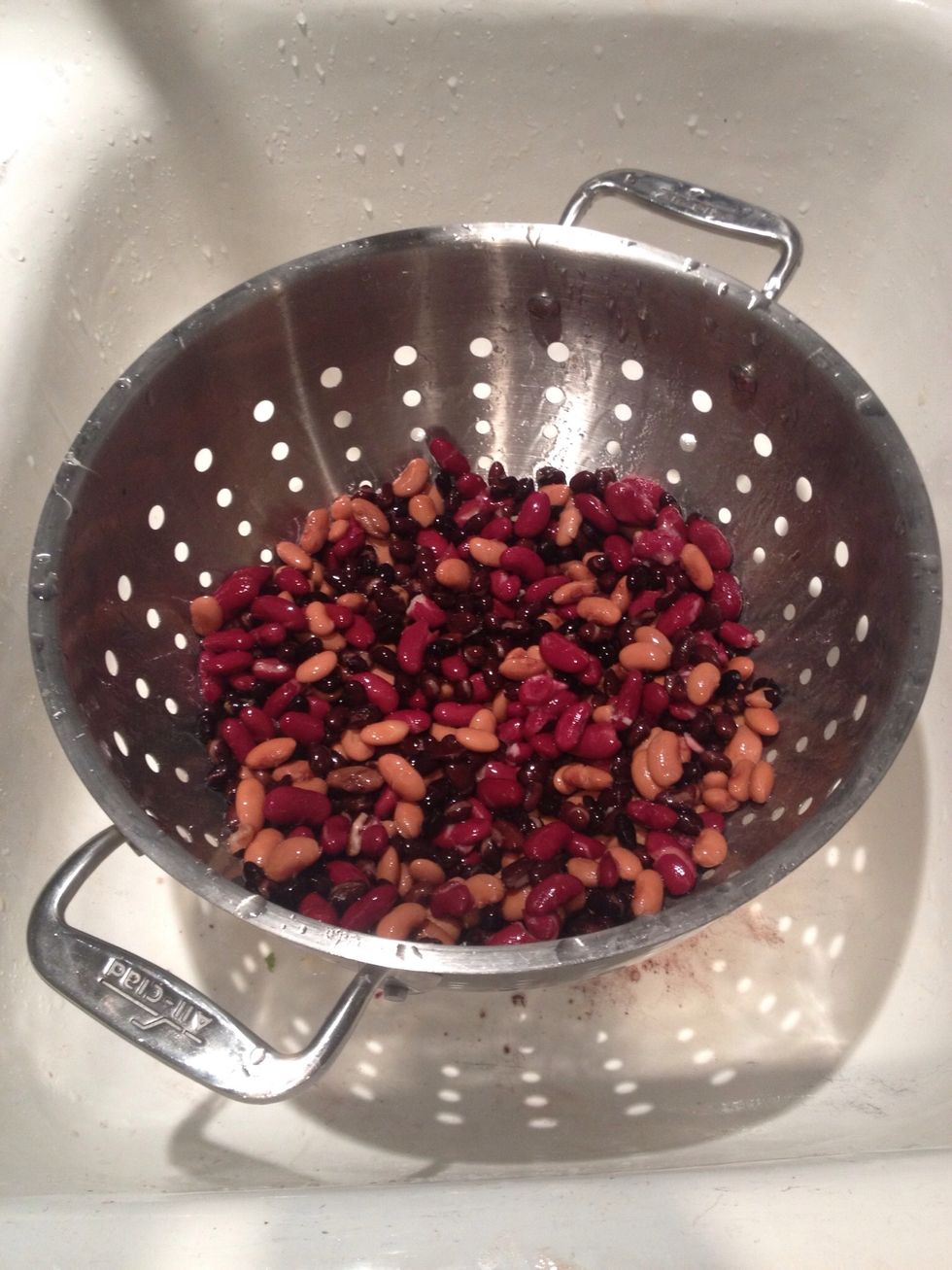 Rinse and drain the beans and add to the pot. Stir to combine. You can also mash the beans a bit if you want. I think it helps the texture, but it certainly isn't necessary.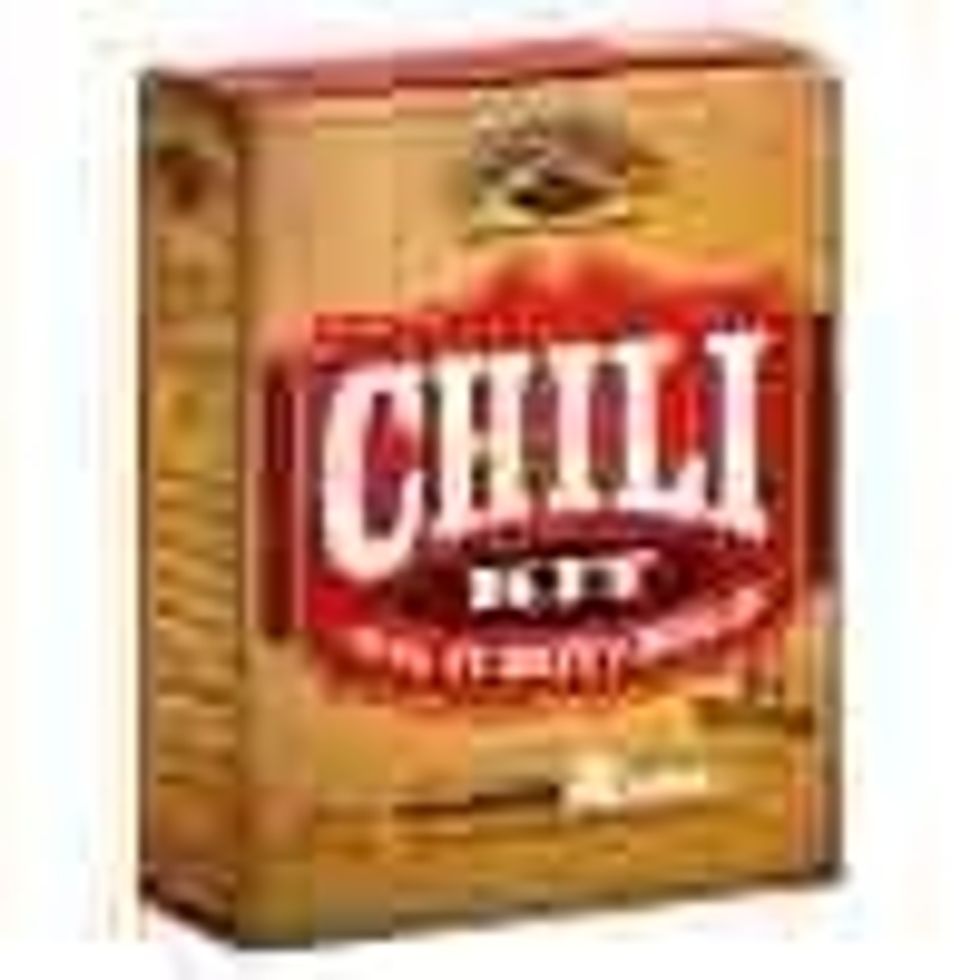 Add the contents of the chili kit. If you don't buy the kit add 1tbsp cumin and 1tbsp chili powder to start (add more later to taste, This is just a starting measurement) and about 1/2 cup of masa.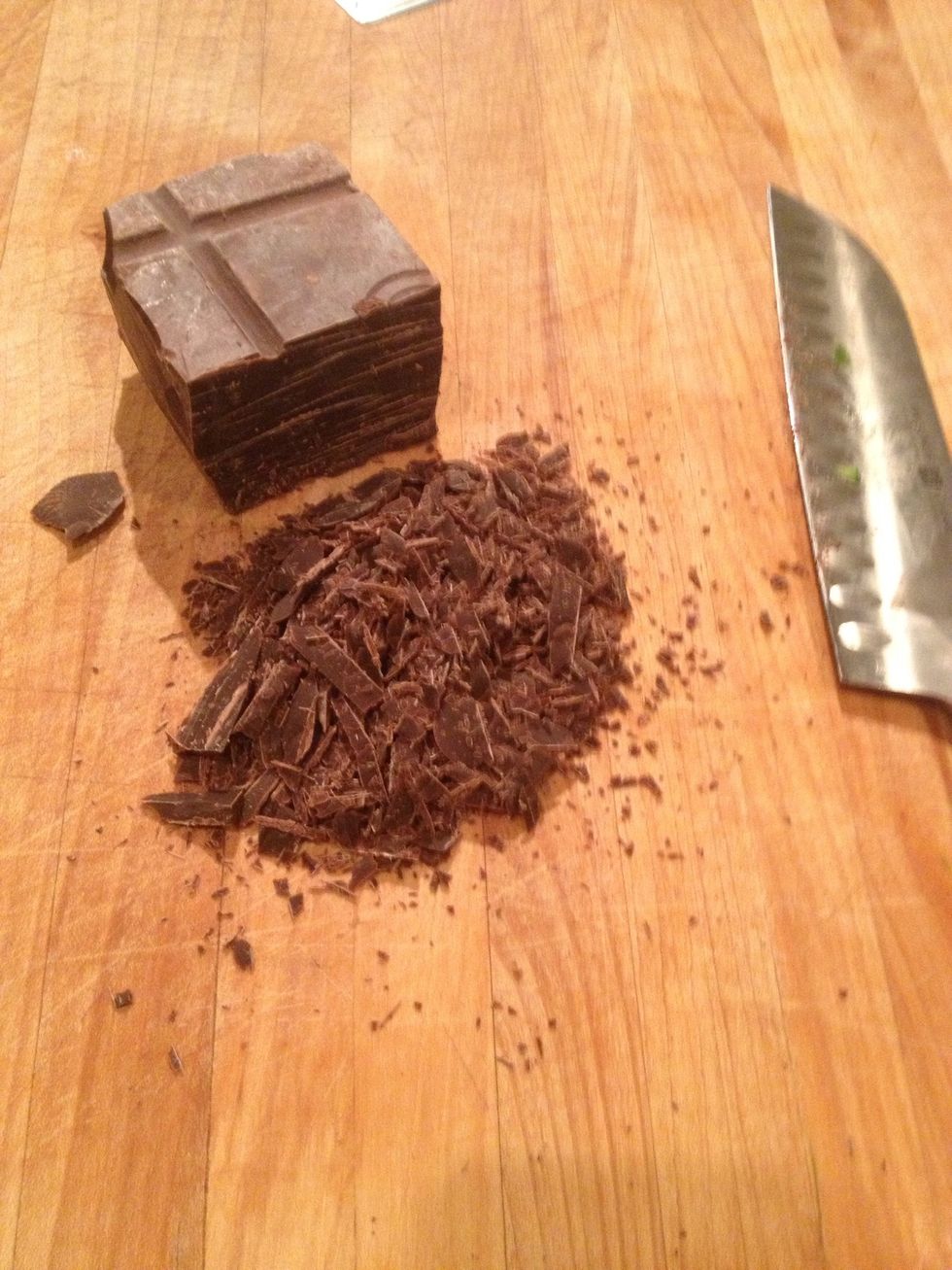 If you want to add baking chocolate, peanut butter and/or worcester this is the time. This time I probably added about 3tbsp each but add what you like. I think this gives it a mole quality.
If you have a few hours this tastes best when simmered on low for a while. If not, check seasonings, add what you need (sugar, pepper, more cumin, cayenne, etc.) grab a ladle and serve.
Various steps of the process. I add sour cream and cheese (which obviously makes it non-vegan) but garnish how you like. I serve mine with Stoned WheatThins. My brother-in-law likes his with Fritos.
Variations are endless. The choice of beans is yours but these are my favorite. Chickpeas could be good or northern beans or black-eyed peas. Or substitute leeks for the onions, or add chives to top.
Enjoy! Let me know if you have any questions.
12.0oz Soyrizo (1package El burrito)
2.0 Yellow onions
2.0 Red peppers
1.0 Jalapeno
4.0 Cloves garlic (or ~2tbsp chopped)
12.0oz Dark beer
28.0oz Canned whole tomatoes
6.0oz Tomato paste
15.0oz Can kidney beans
15.0oz Can pinto beans
15.0oz Can black beans
1.0 Box Carrol Shelby Texas Chili Seasoning Mix
Salt and pepper
Favorite crackers and/or garnishes
(Cooking chocolate)
(Peanut butter)
(Worcester sauce)
-check out steps 13+14 about mix and last 3 items-