A tender, gorgeous biscuit with just a hint of banana & caramel flavor will waken your tastebuds on a lazy morning. These are a staple at my house. Make them just once, & you'll see why.
95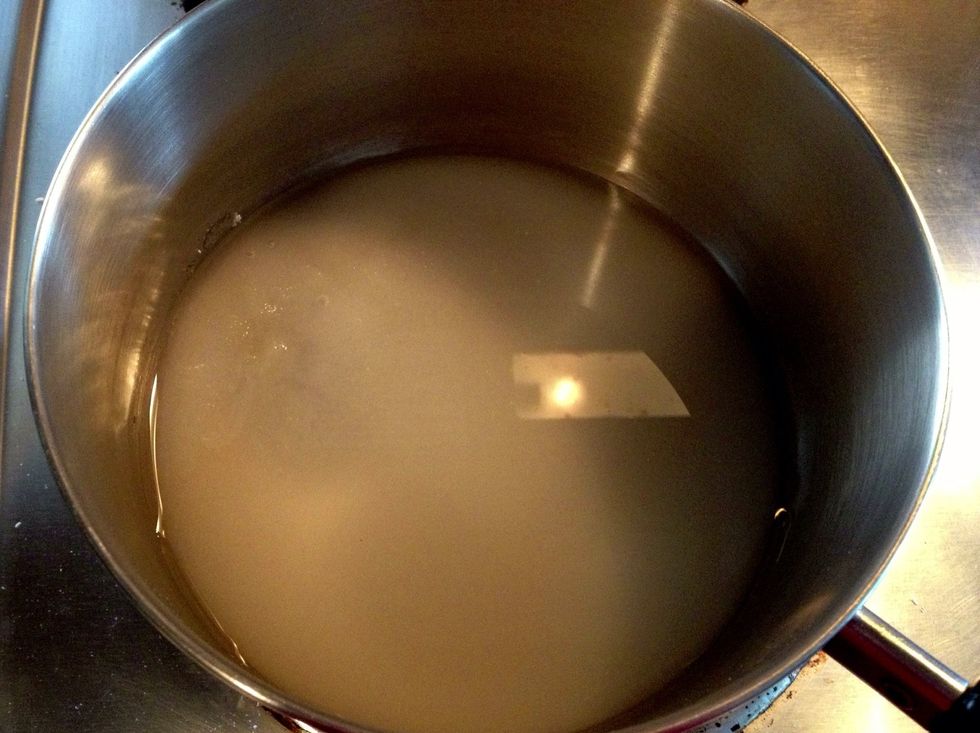 White sugar and water go in a small saucepan over med-low heat. Stir gently until sugar is all melted into the warm water.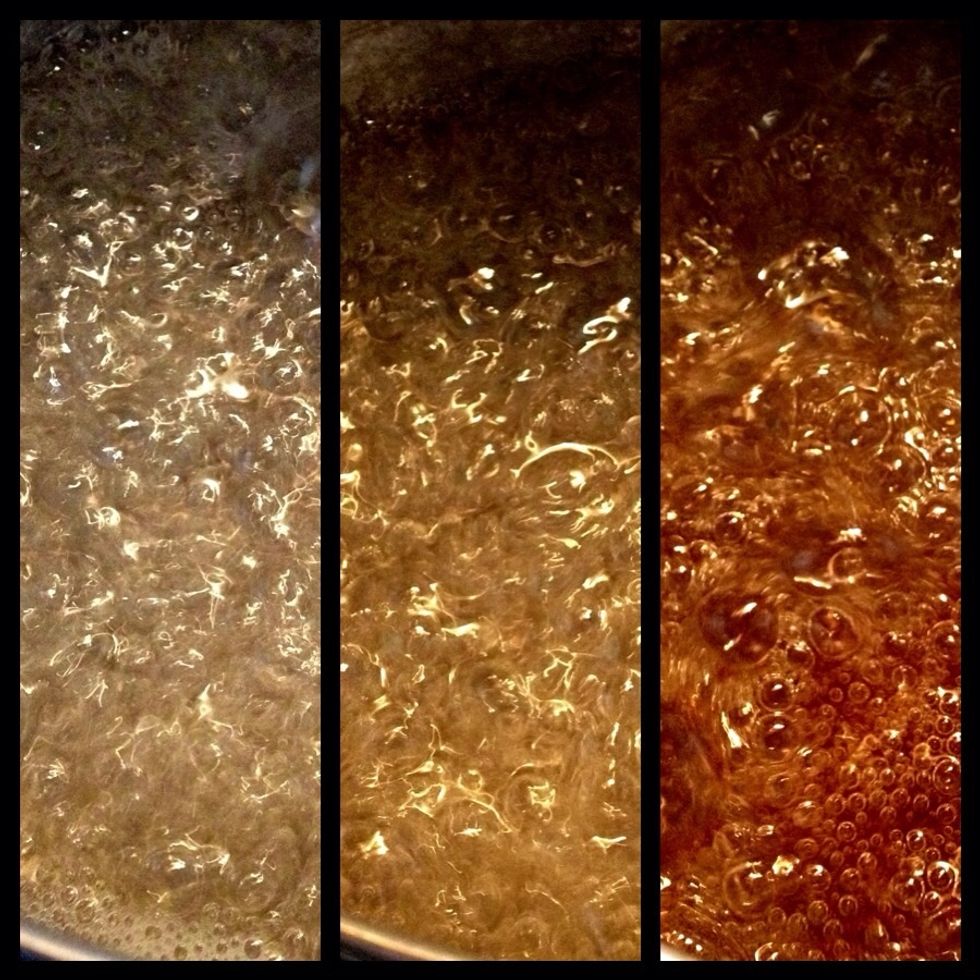 Turn the heat up to med-high & boil until the mixture turns a beautiful dark caramel color. Do NOT stir during this part! Just let it boil. This photo shows the color progression.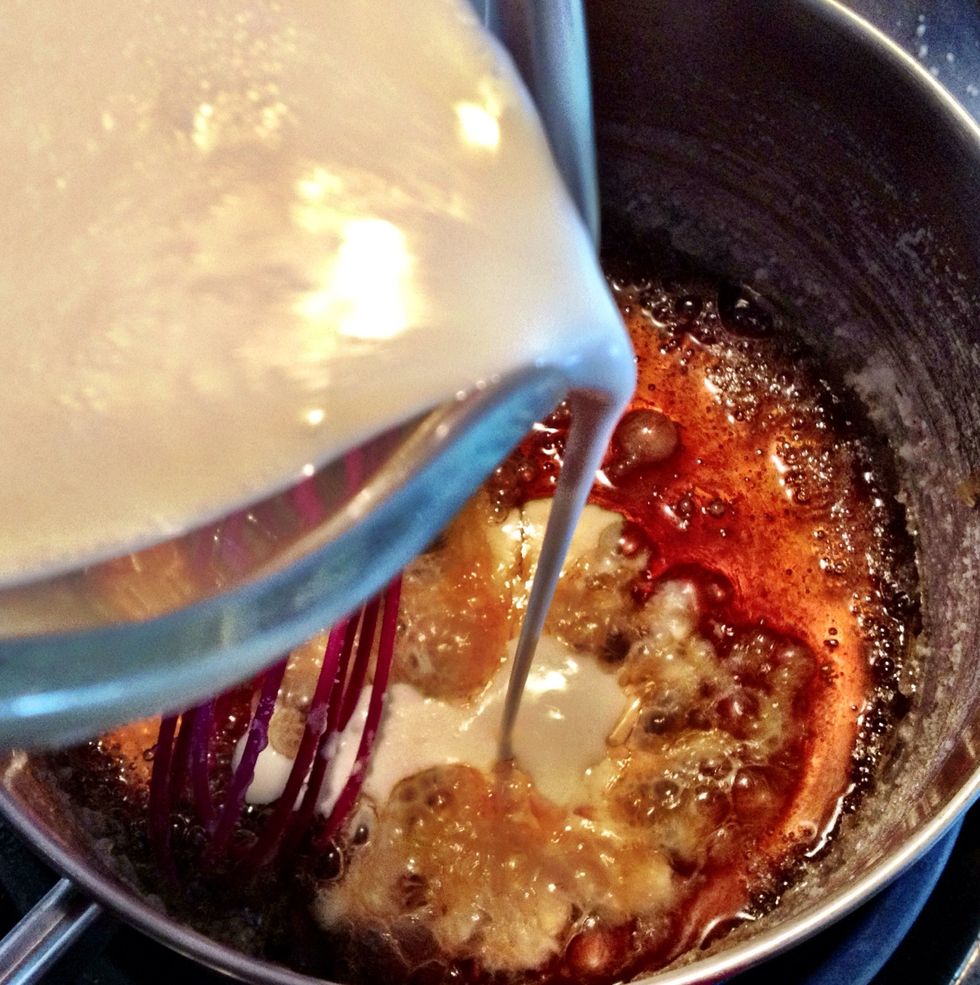 Remove the pan from heat & slowly add heavy cream. Be very careful - the instant the cream hits the hot syrup, it boils up BIG. So add cream in slowly, whisking constantly.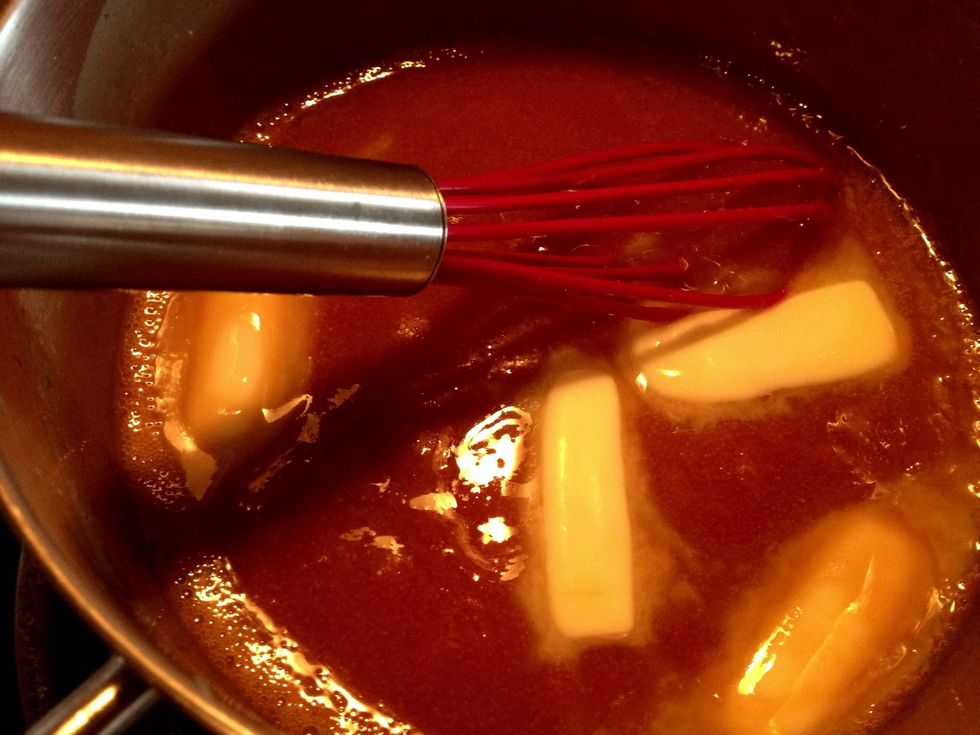 When cream is mixed in, add butter & salt & gently stir until melted.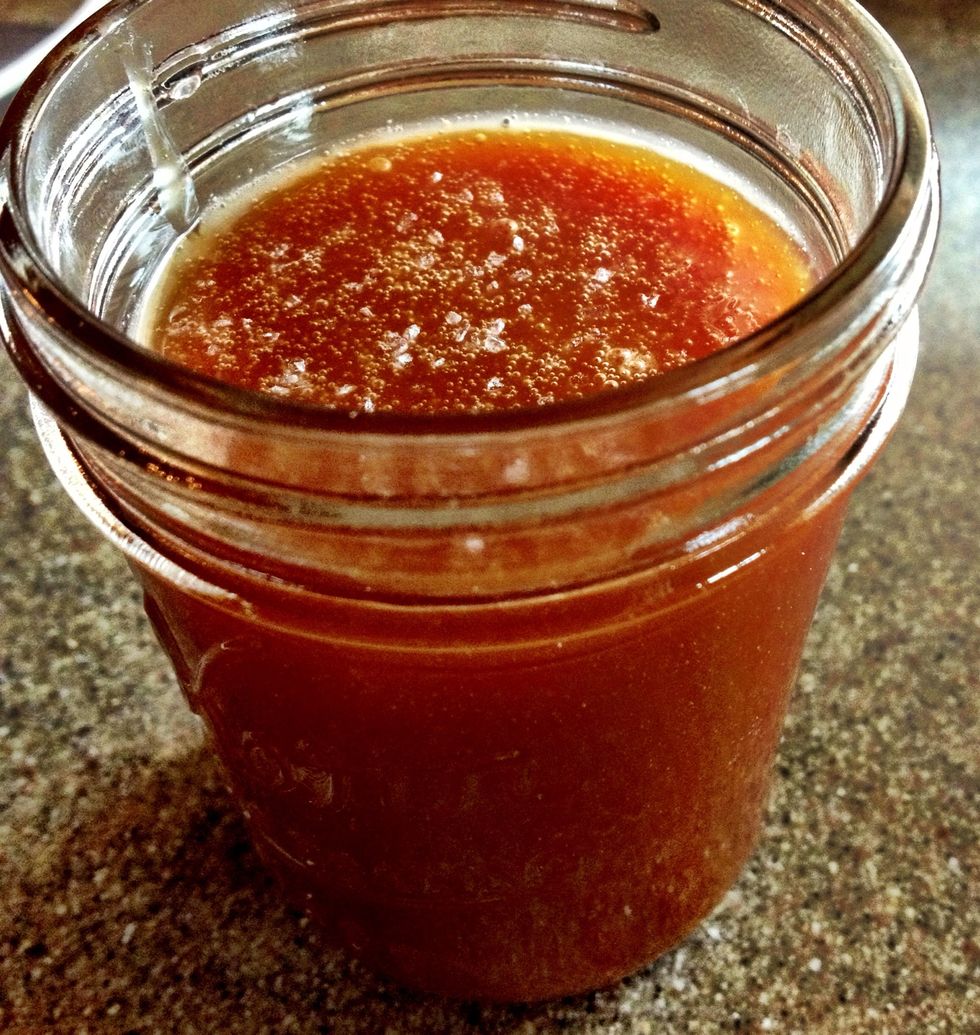 Pour the delicious caramel sauce into the storage container of your choice. It keeps for about two weeks in the fridge, but also can be canned. Set this aside, and lets get to the biscuits!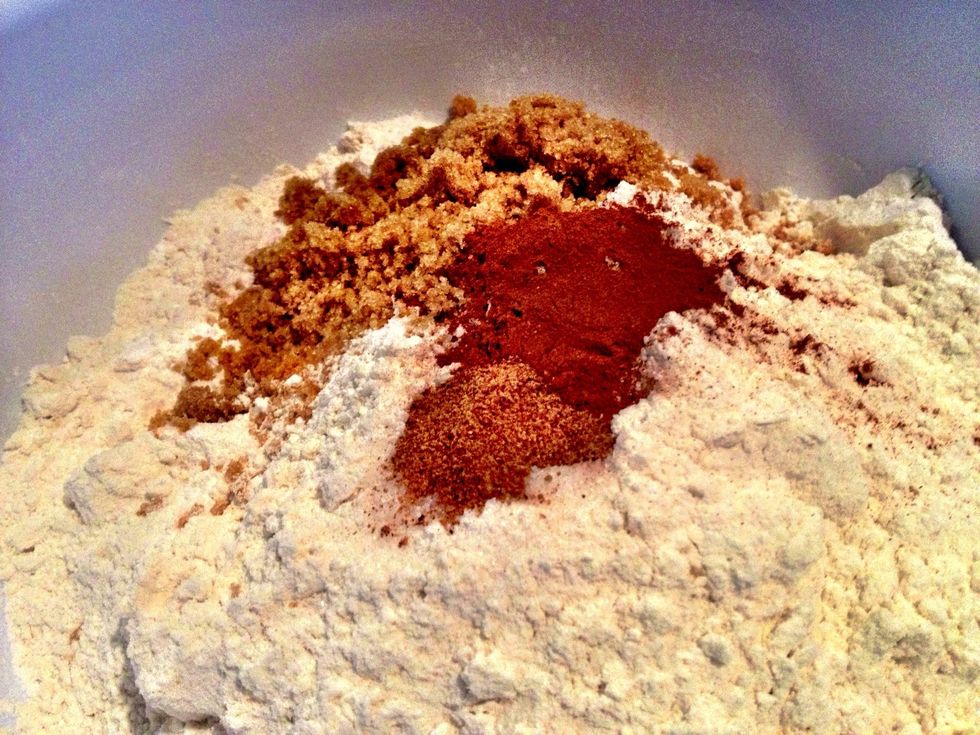 In a large bowl, combine flour, salt, baking powder, cinnamon, nutmeg, and brown sugar.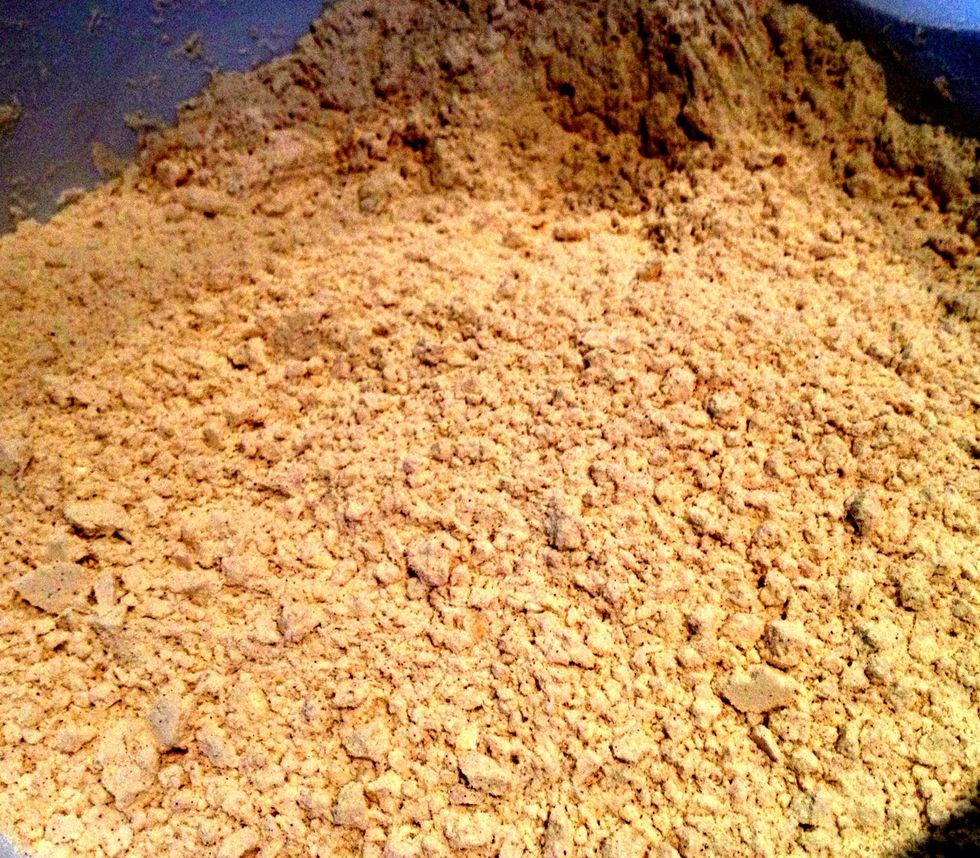 Cut the butter in using a pastry cutter, two knives, or a fork - whatever works for you. You're going for a grainy look to the mix - small pieces like this show you have the butter incorporated.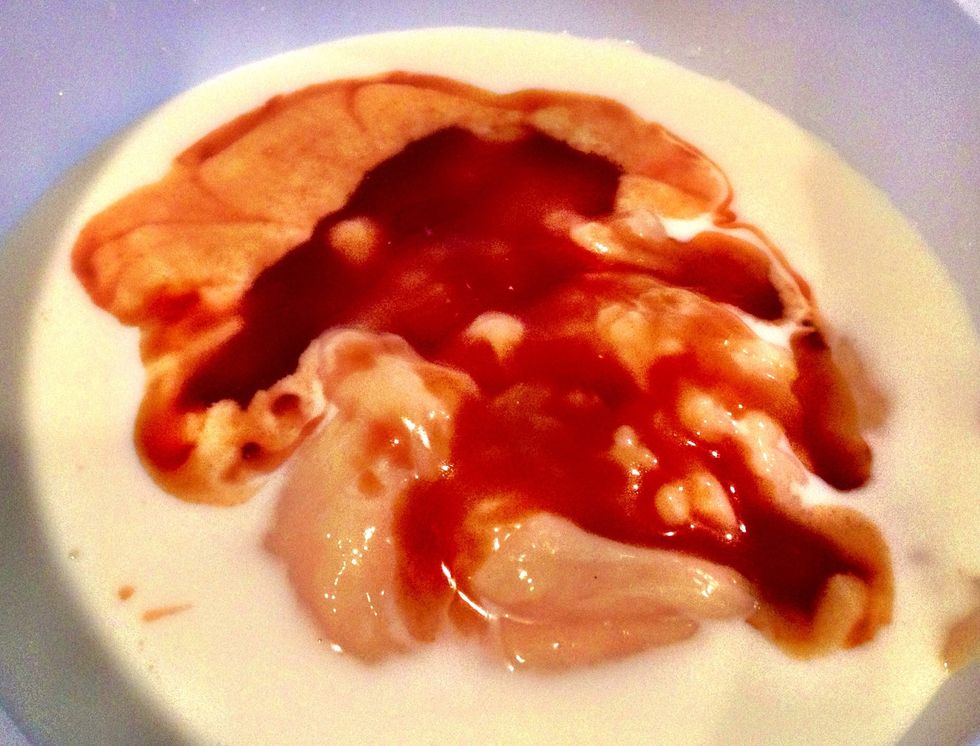 In a small bowl, combine banana pie filling, milk, & caramel sauce. Whisk until thoroughly combined.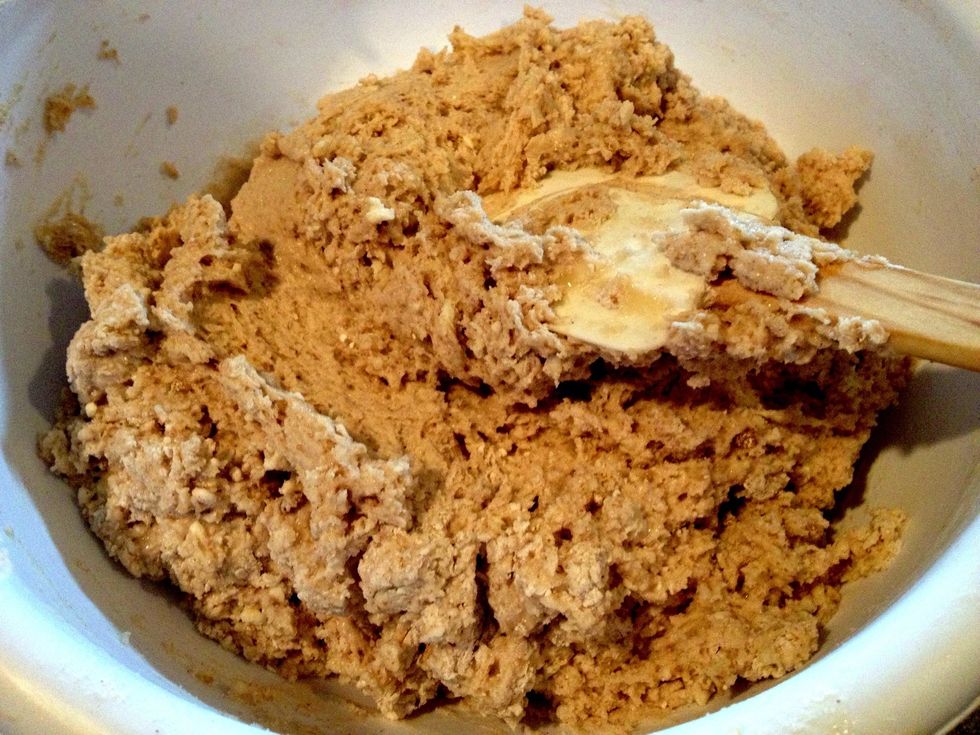 Add wet ingredients to dry & stir until mixture holds together. Knead 10-15 turns on a well-floured surface. Roll dough to 1" & cut circles with a biscuit cutter. Knead scraps & re-roll for more.
TIP: When cutting biscuit dough, the sharper the edge the better - even a cookie cutter is better than a glass. Push straight down - twisting while cutting seals the edges & prevents proper rising.
Bake on a parchment or tin foil lined baking sheet at 425* for 12 minutes. I used a 2" round to cut my biscuits - you'll need to adjust your baking time if you used a different size.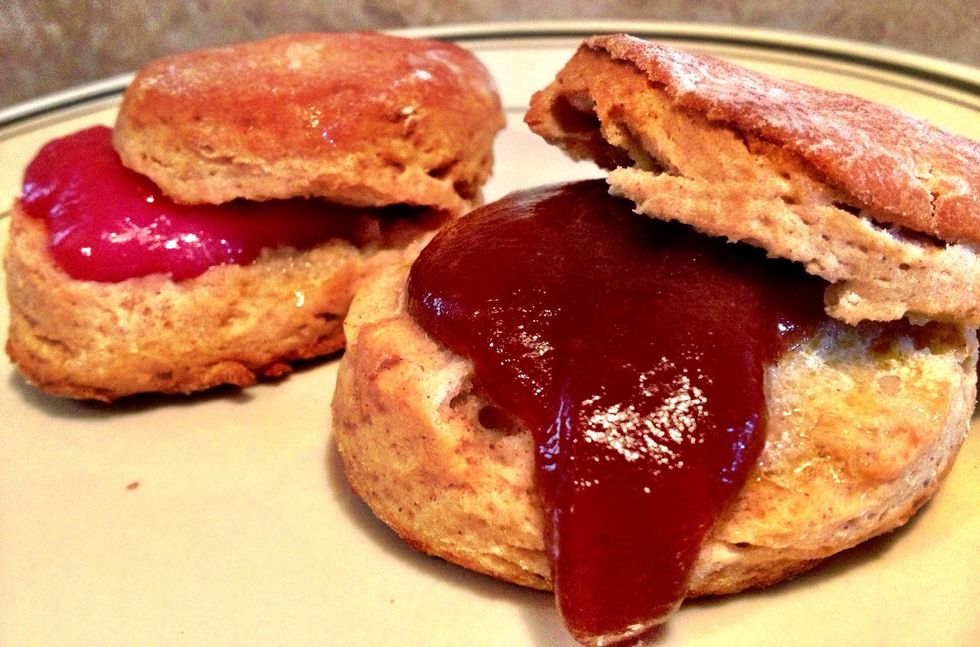 Serve warm with plain butter, apple butter, cranberry curd - whatever sounds good! My kids like to put peanut butter on them. (See my Snapguides for apple butter & cranberry curd - both DELICIOUS!)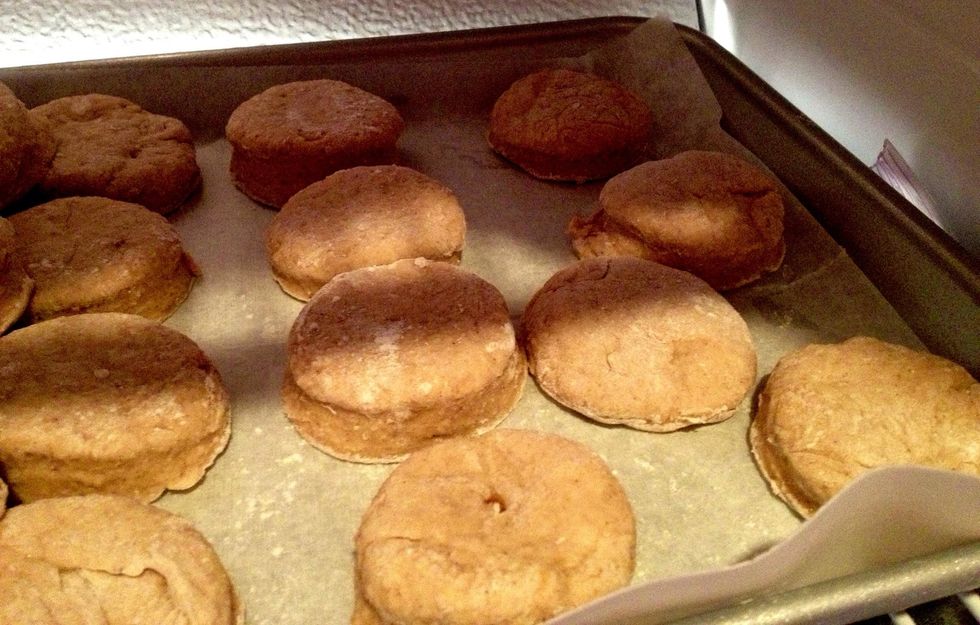 This is a double recipe - I always bake half, freeze half. Simply cut dough; place on parchment/waxed paper on a cookie sheet; freeze for appx 15 mins; place rounds in freezer-safe bag. Viola!
4.0c All purpose flour
1/2c Banana cream pie filling
1.0c Milk
4.0Tbsp Dark brown sugar
4.0Tbsp Salted caramel sauce
2.0Tbsp Baking powder
2.0Tbsp Chilled unsalted butter
2.0tsp Ground cinnamon
1/2tsp Ground nutmeg
1.0tsp Sea salt
***For caramel sauce***
1.0c White sugar
1/2c Heavy cream
1/4c Water
3.0Tbsp Unsalted butter
2.0Tbsp Coarse sea salt
Cupcakes & Crowbars ™
Amateur chef, professional baker, blogger, photographer, & crafty person. Mom to four. I love sharing recipes & ideas!