How to cook amazing roast potatoes
Super crispy outside, fluffy on the inside Not at all healthy but so delicious! It does take a while, but believe me it is more than worth it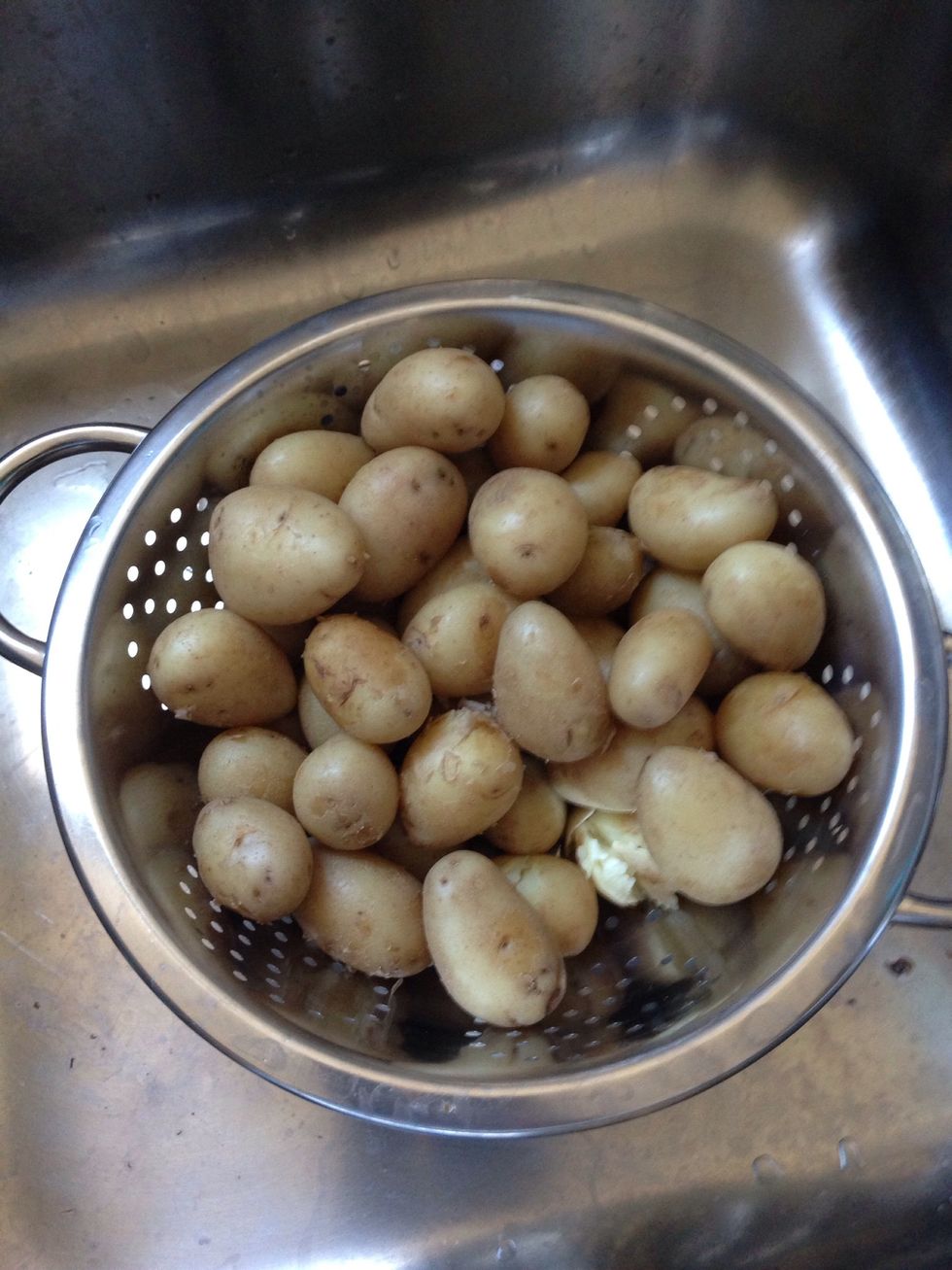 Boil your potatoes until they are soft and let them dry and cool in a collander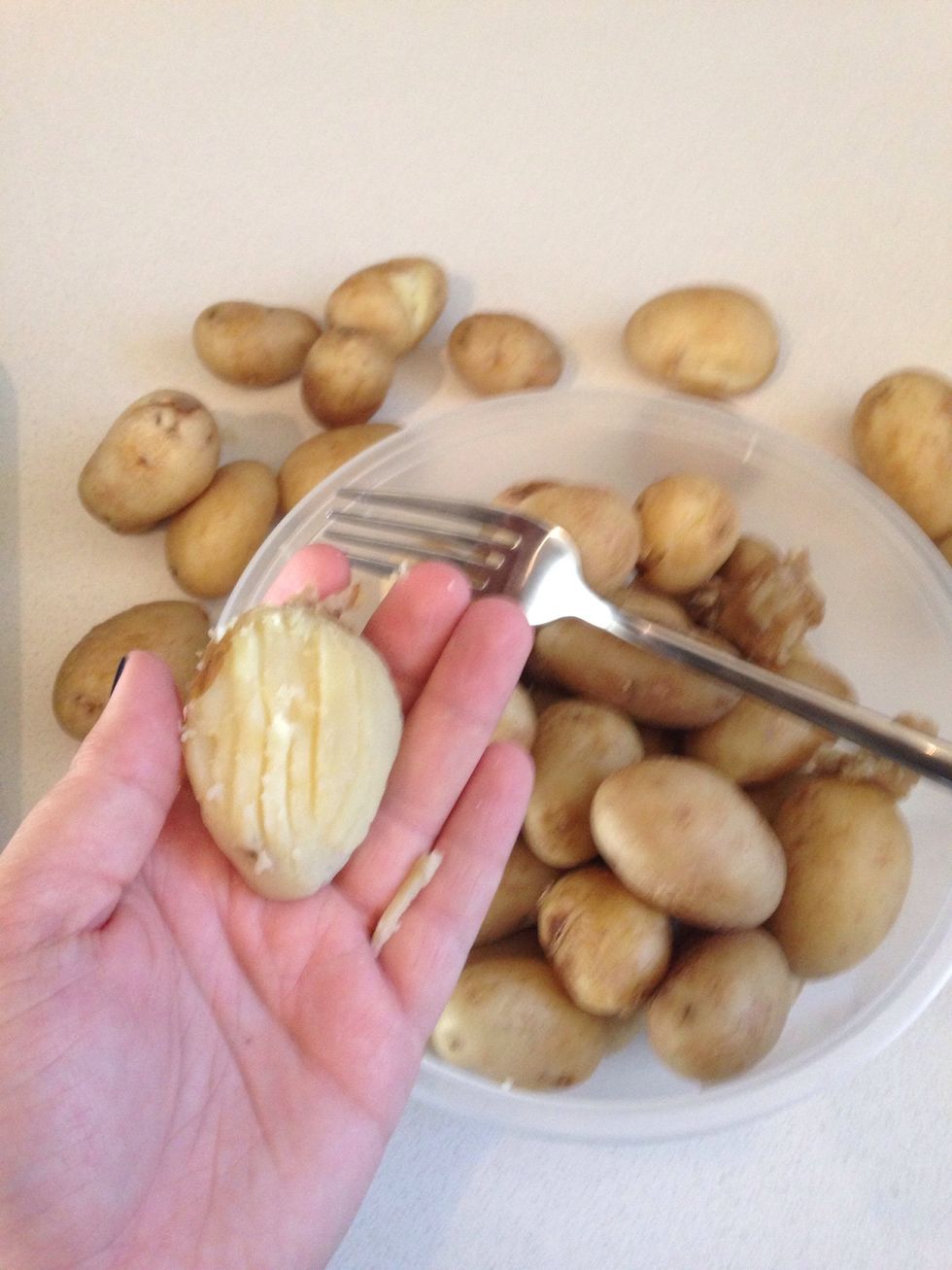 Here comes the tedious part: use a fork to scrape off most of the skin. This is what makes all the difference. It will be worth it!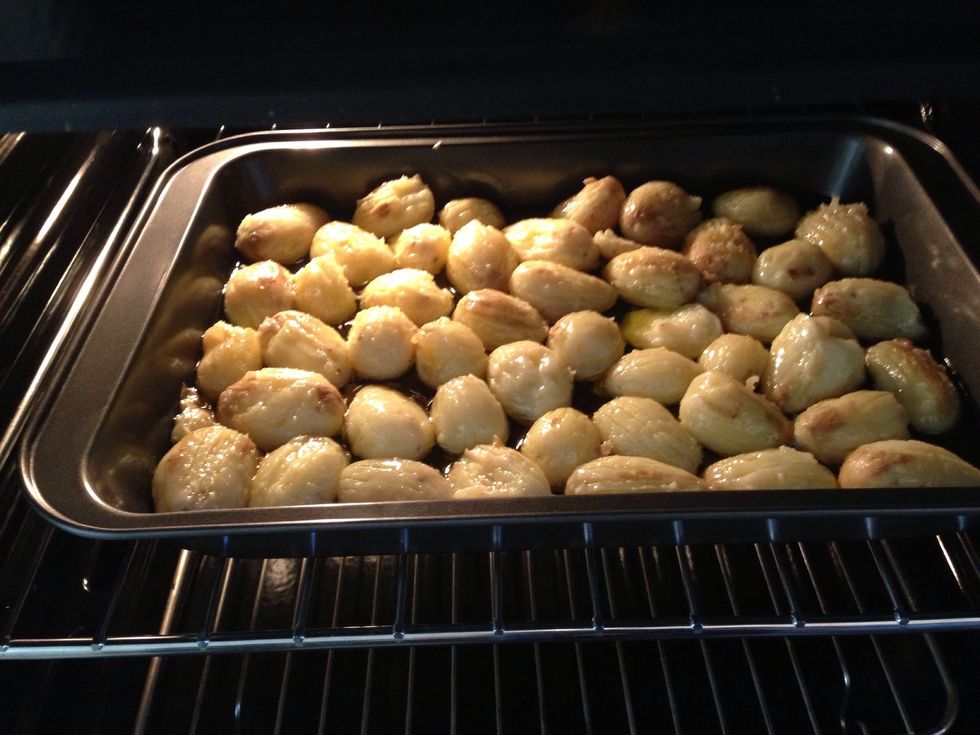 Put your peeled potatoes in a roasting pan and pour oil all over. Make sure all the potatoes are coated. Place in the heated oven (220 C).
As you can see, you don't need to get all the skin off. As long as most of it is off, you're good!
Let them roast for at least 1.5 hours, keeping an eye on them that they don't get too dark. Turn them halfway to get them evenly crispy. They should be about the colour of a doughnut when done.
1.0kg Baby potatoes
1/2l Olive oil
Salt
Fresh rosemary / herb of your choice