Using a Blodgett Hydrovection you can achieve perfect results every time. Super crispy outside and super succulent in the middle. Awesome!
25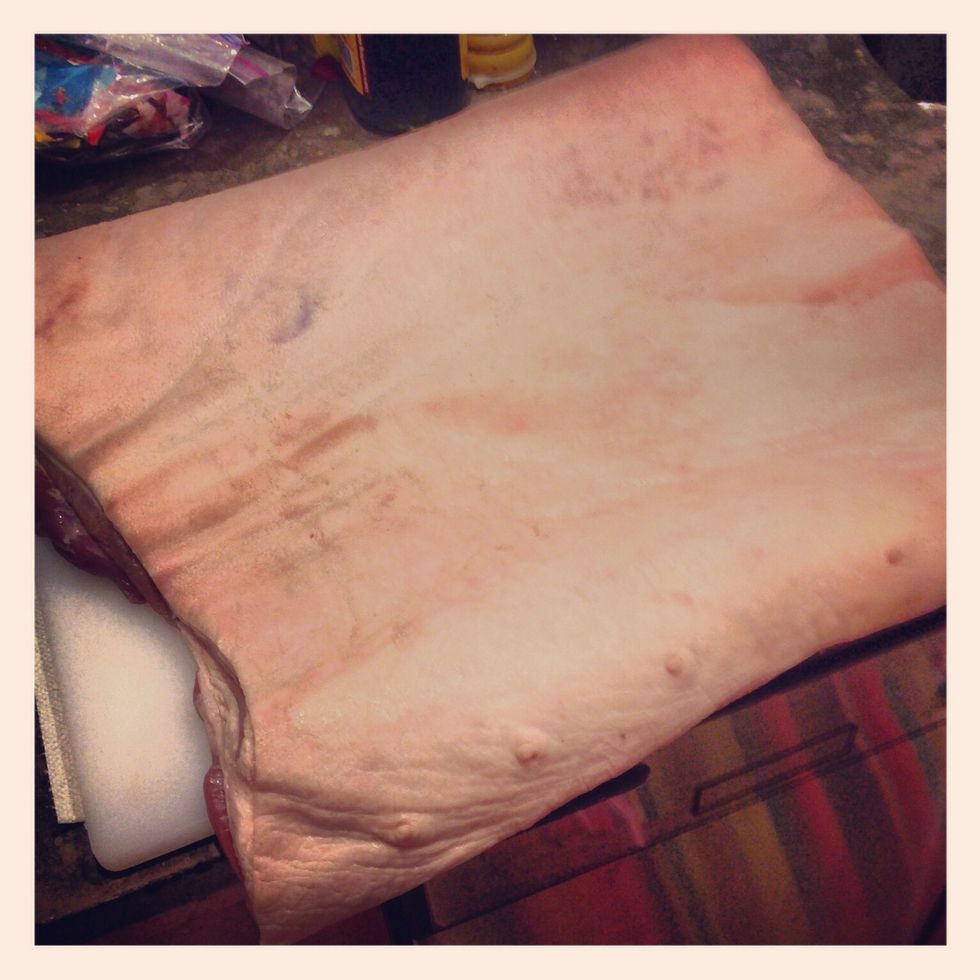 Ask your butcher to prepare you a loin of pork with the belly still attached. If they can't, you can always buy a loin and a belly separately, just make sure the skin in still on the belly.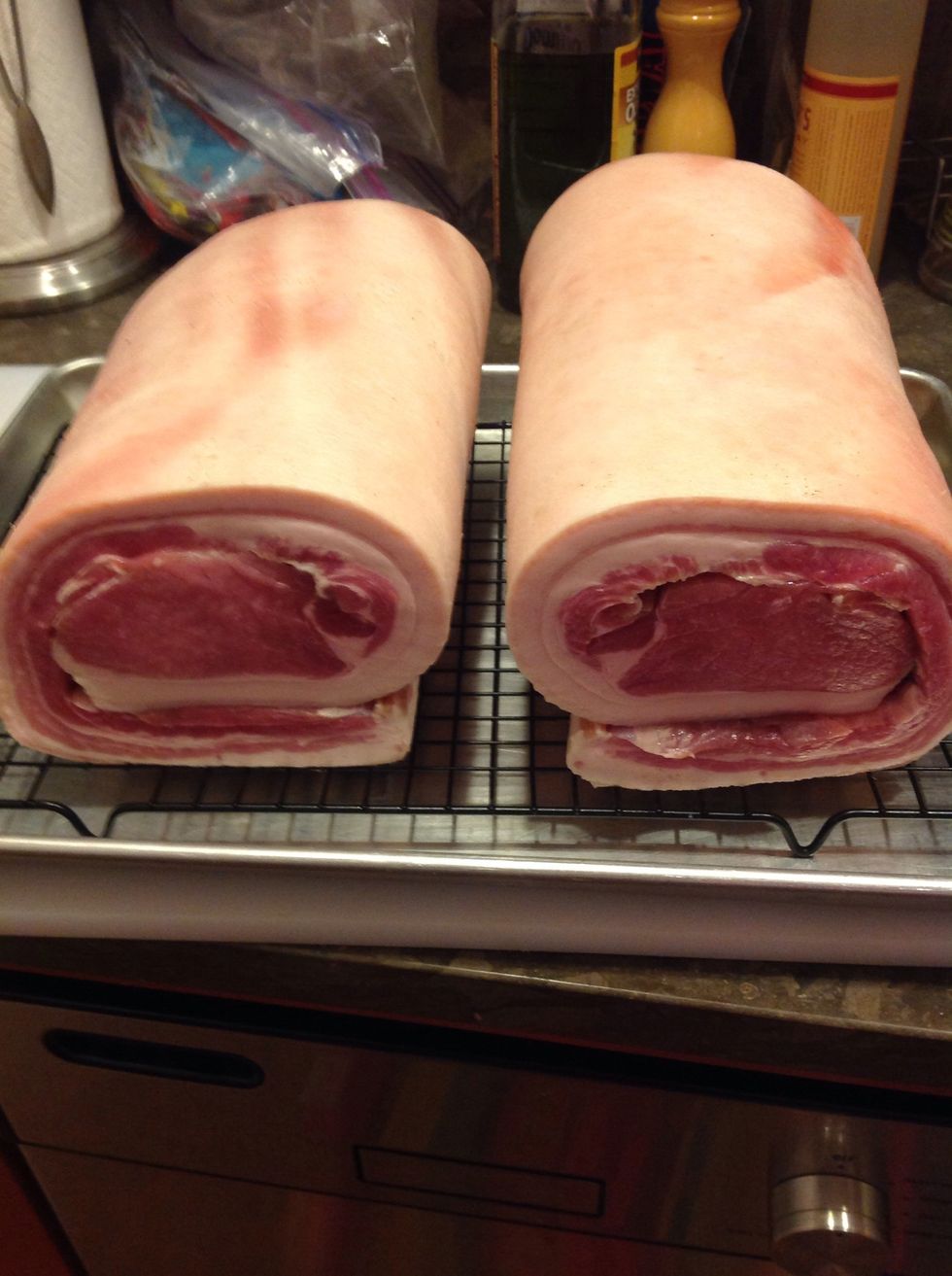 Rinse both sides thoroughly with cold h2o and pat dry with paper towels. Place on rack and refrigerate over night (uncovered) to air dry the skin. This will achieve maximum crispiness!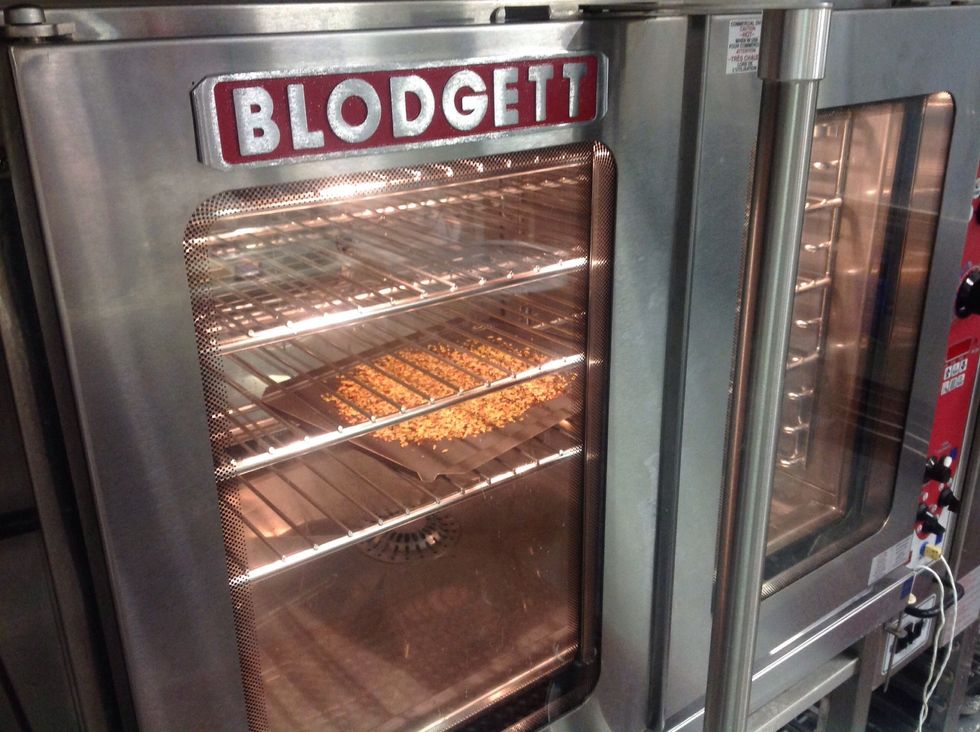 Toast Fennel Seeds and Crushed Red Pepper for 2 mins at 475F with Fan on Gentle Speed and Vent in Open position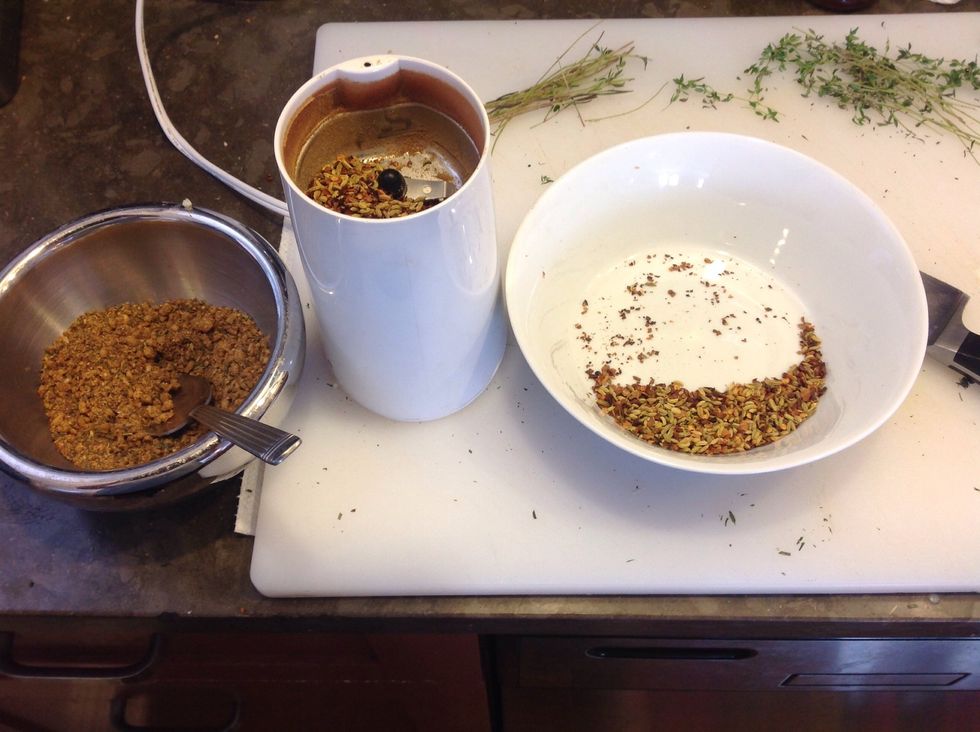 once fennel and pepper have cooled, grind them to a powder, then add garlic, rosemary, and thyme to make a super fragrant dry rub.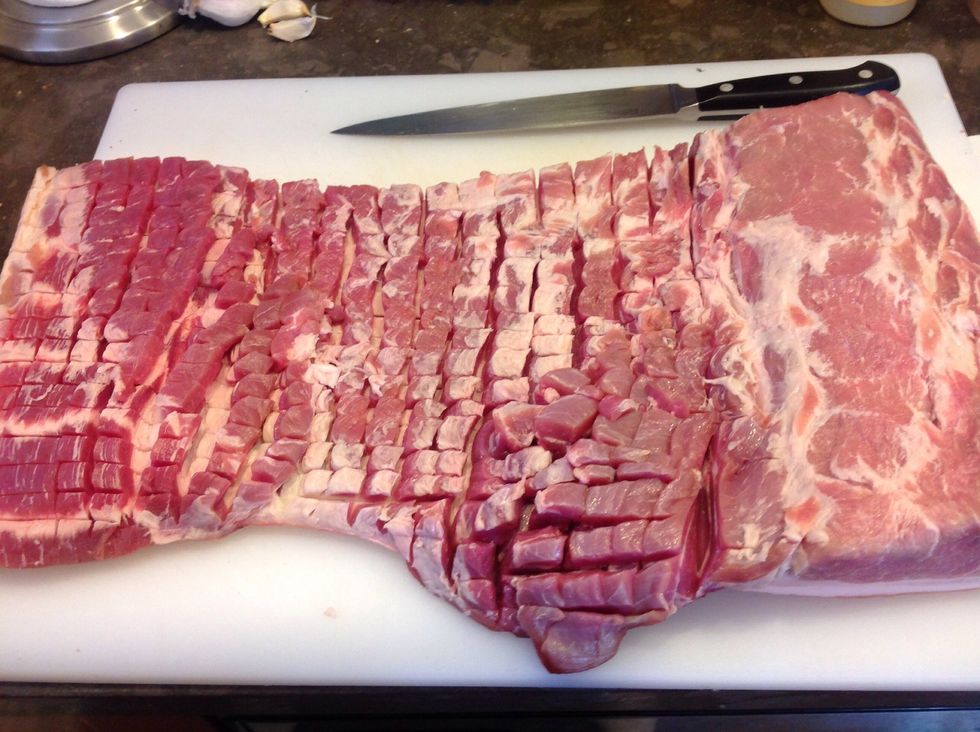 With a sharp knife, score the inside in a checker board pattern 1/3" deep. Rub dry-rub all over the scored inside and generously season with salt & pepper. Then flip over and score the skin side too.
Truss the roast and preheat your Hydrovection to 325F, 30% steam! with vent closed.
Optional step, I smoked my roast at 185F for 1 hour with light hickory. Then straight into my preheated Hydrovection. If you don't have smoker, skip this step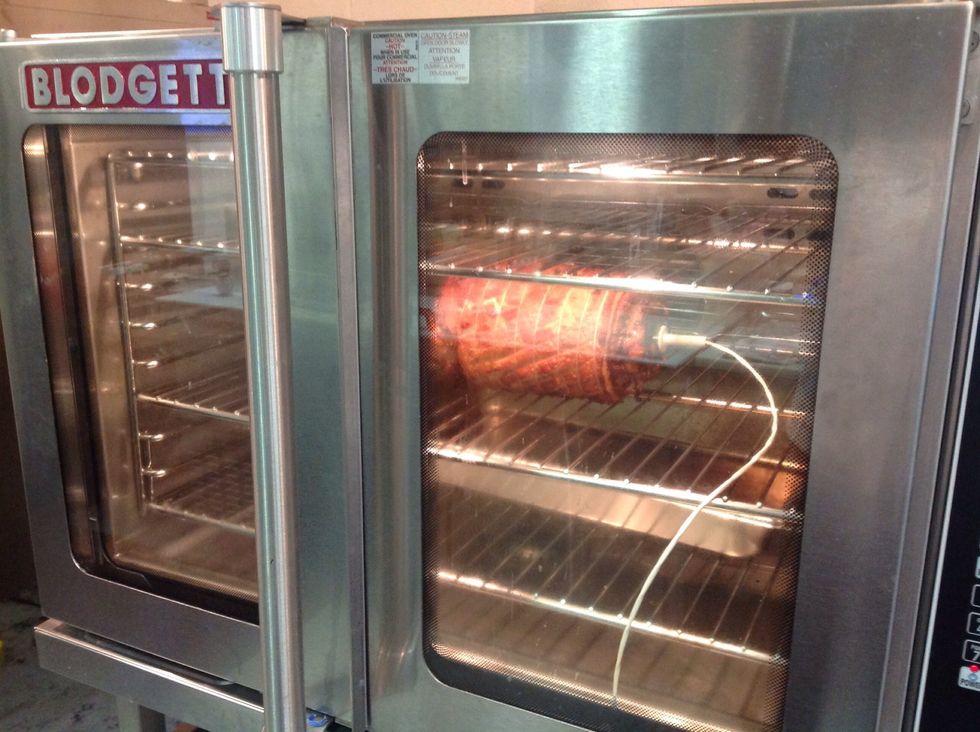 Set Hydovection to 325F with 30% steam. Leave vent closed and set core probe to an internal temp of 135F. I put a pan underneath to capture the fat as it renders. :)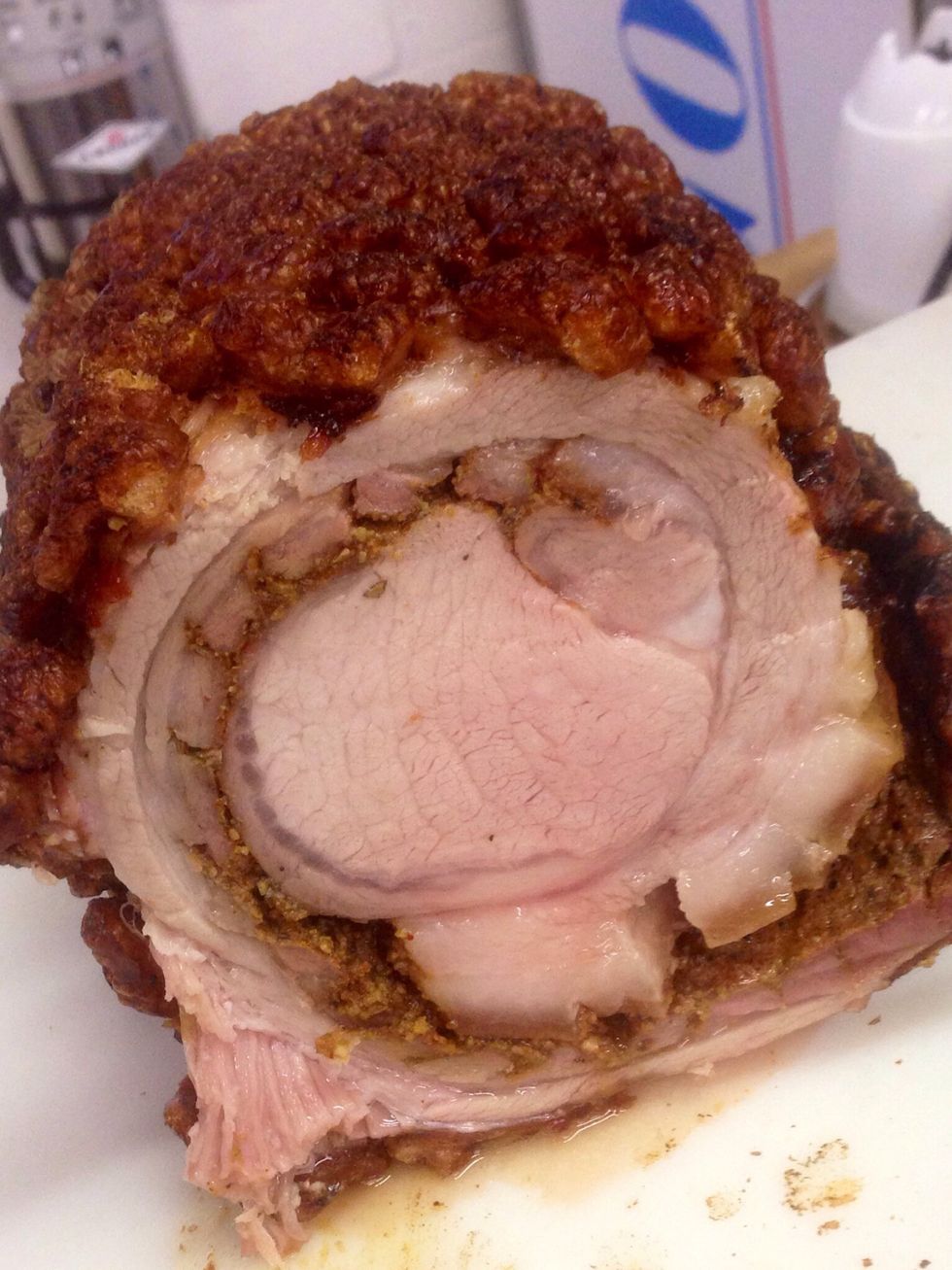 Last step, set the Hydrovection to dry heat 400F and open the vent. Increase fan speed to turbo and set core probe temp to 140. Let rest for 10 mins, slice and serve! So much flavor, soooo good! Enjoy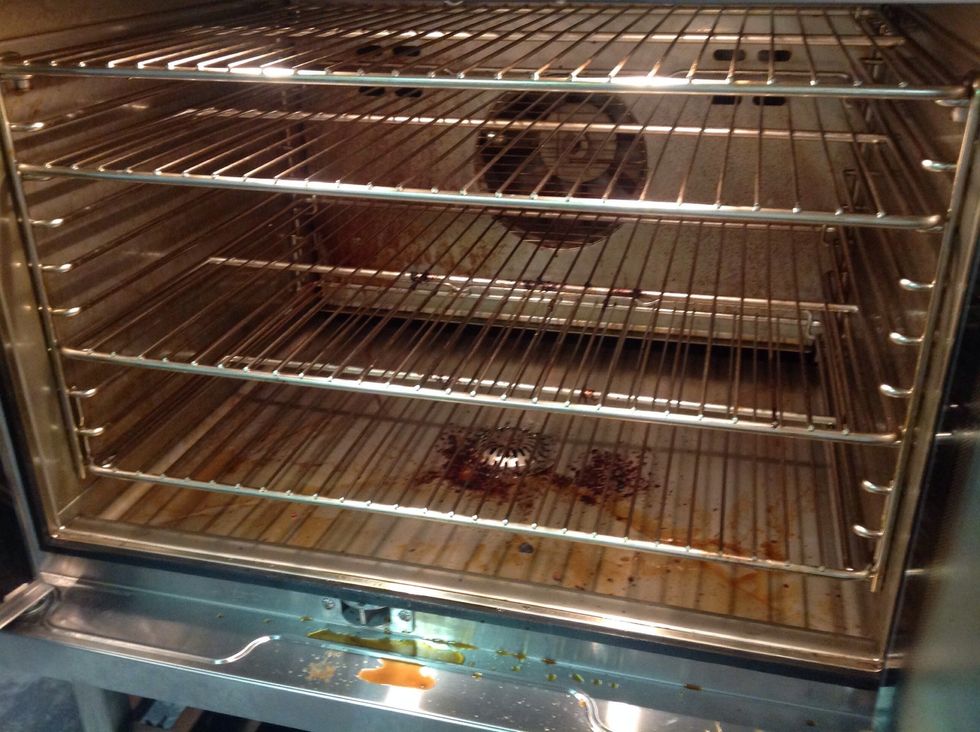 Here's what your hydro will look like when you're done! Not a problem, just set to hydro mode, steam 100% for 10 mins to loosen up the muck! Then turn off oven and spray degreaser.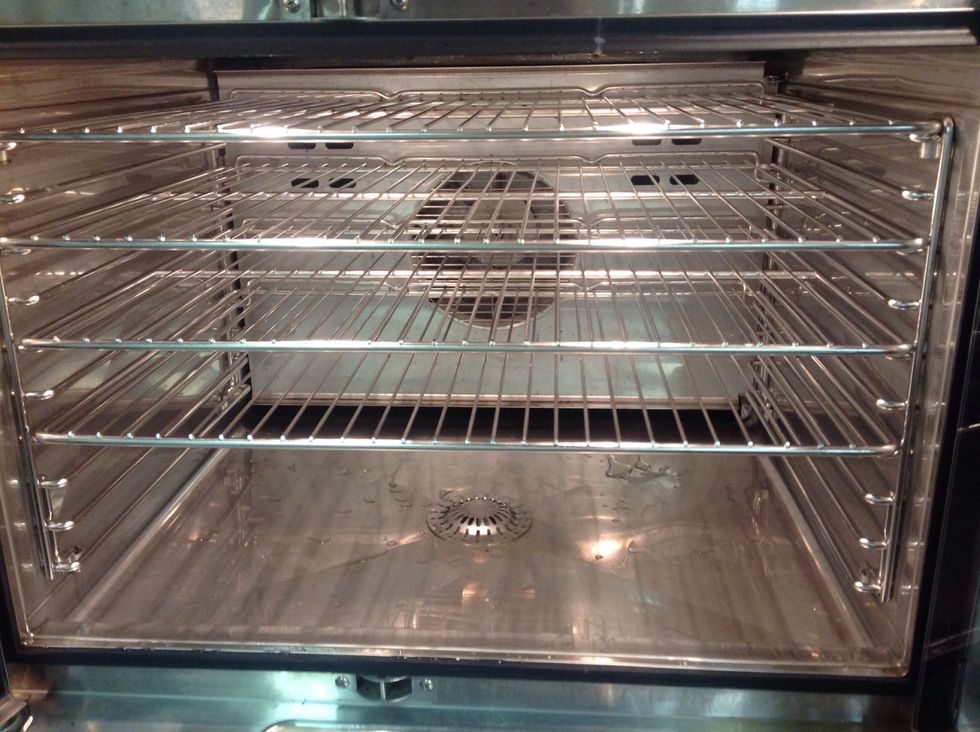 After you let the degreaser sit for 10 mins, run hydro mode again for 10 mins and rinse! Voila! Thanks for checking out my guide & keep on snap guiding in the free world!
1.0 Pork loin with the belly still attached, skin-on
Fennel seed
Crushed red Pepper Flakes
Fresh thyme finely chopped
Fresh rosemary finely chopped
Fresh garlic cloves finely chopped
Kosher salt and pepper