Cook Amazing Pineapple Teriyaki Stirfry
1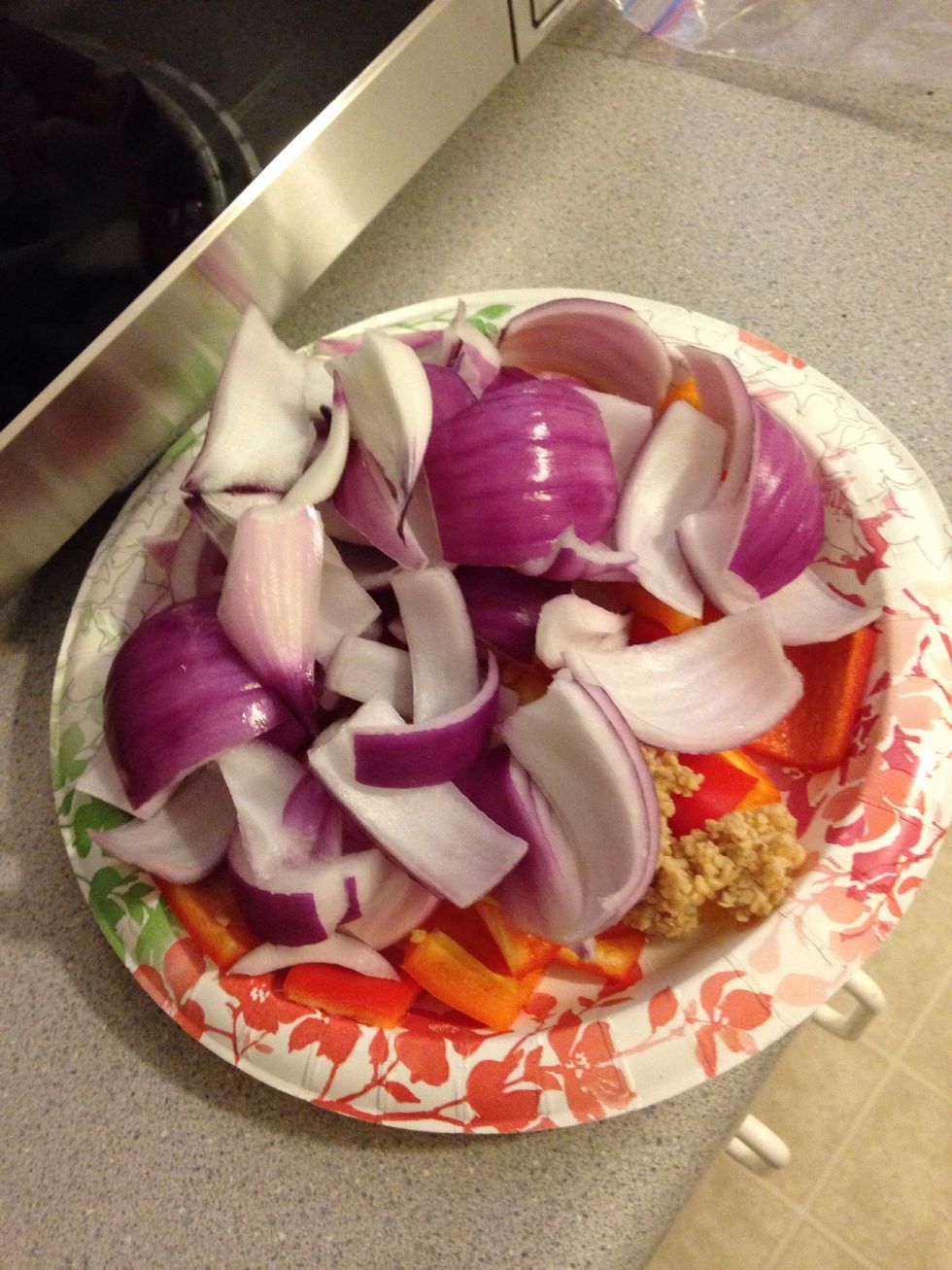 Chop your veggies.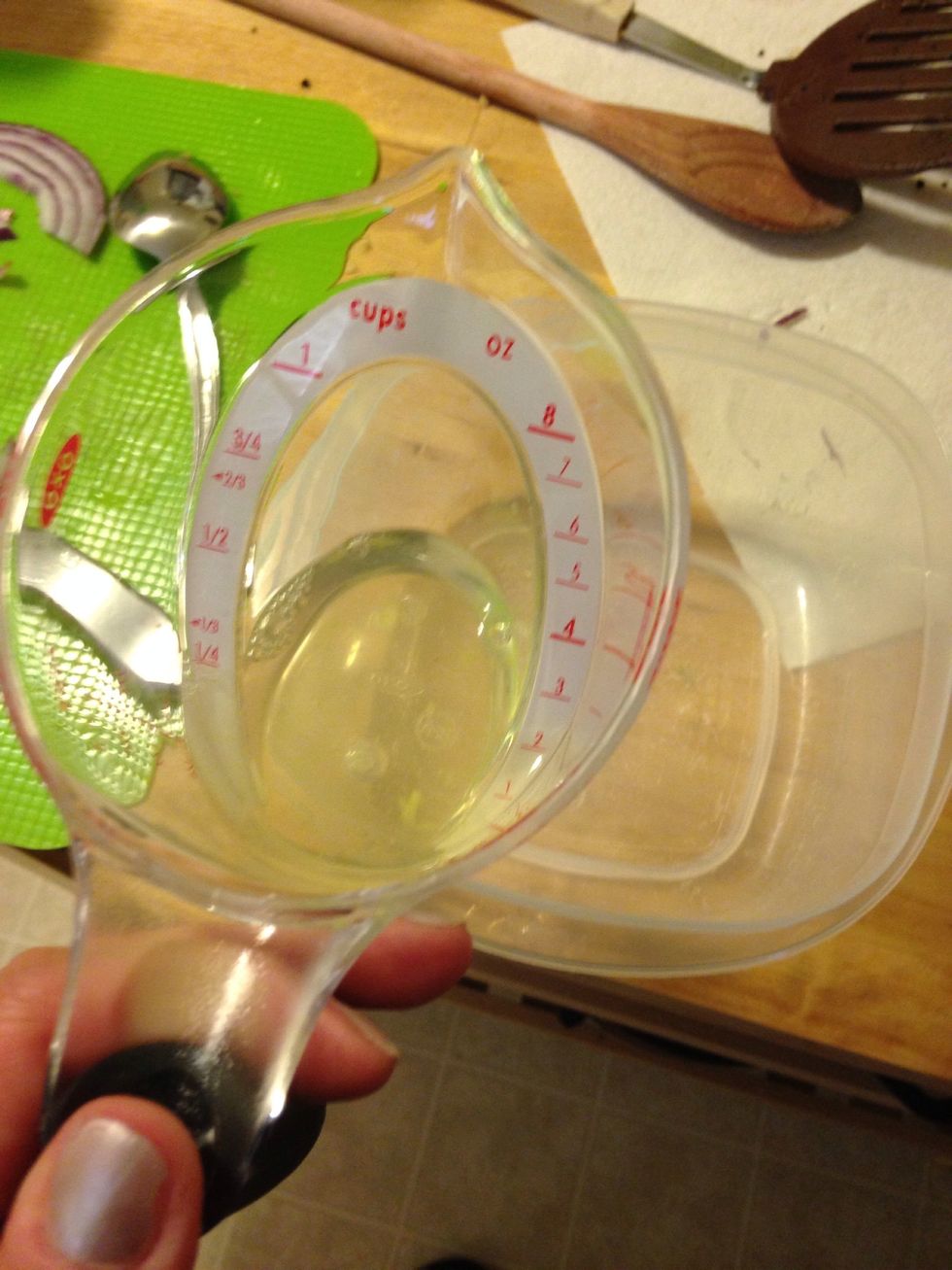 Measure out 1/4 cup of pineapple juice and add to a separate container.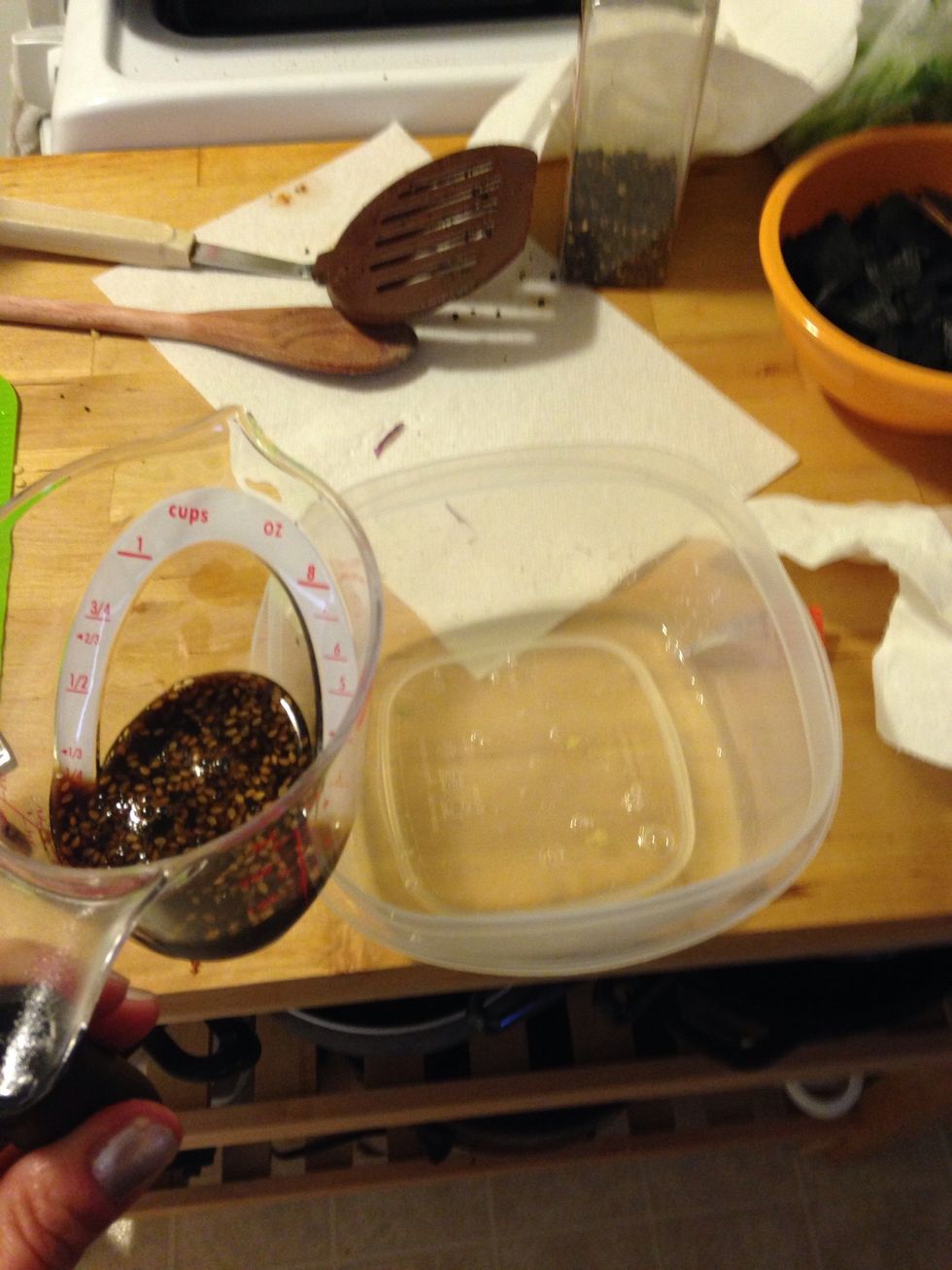 Measure out 1/4 cup of teriyaki and add to the pineapple juice.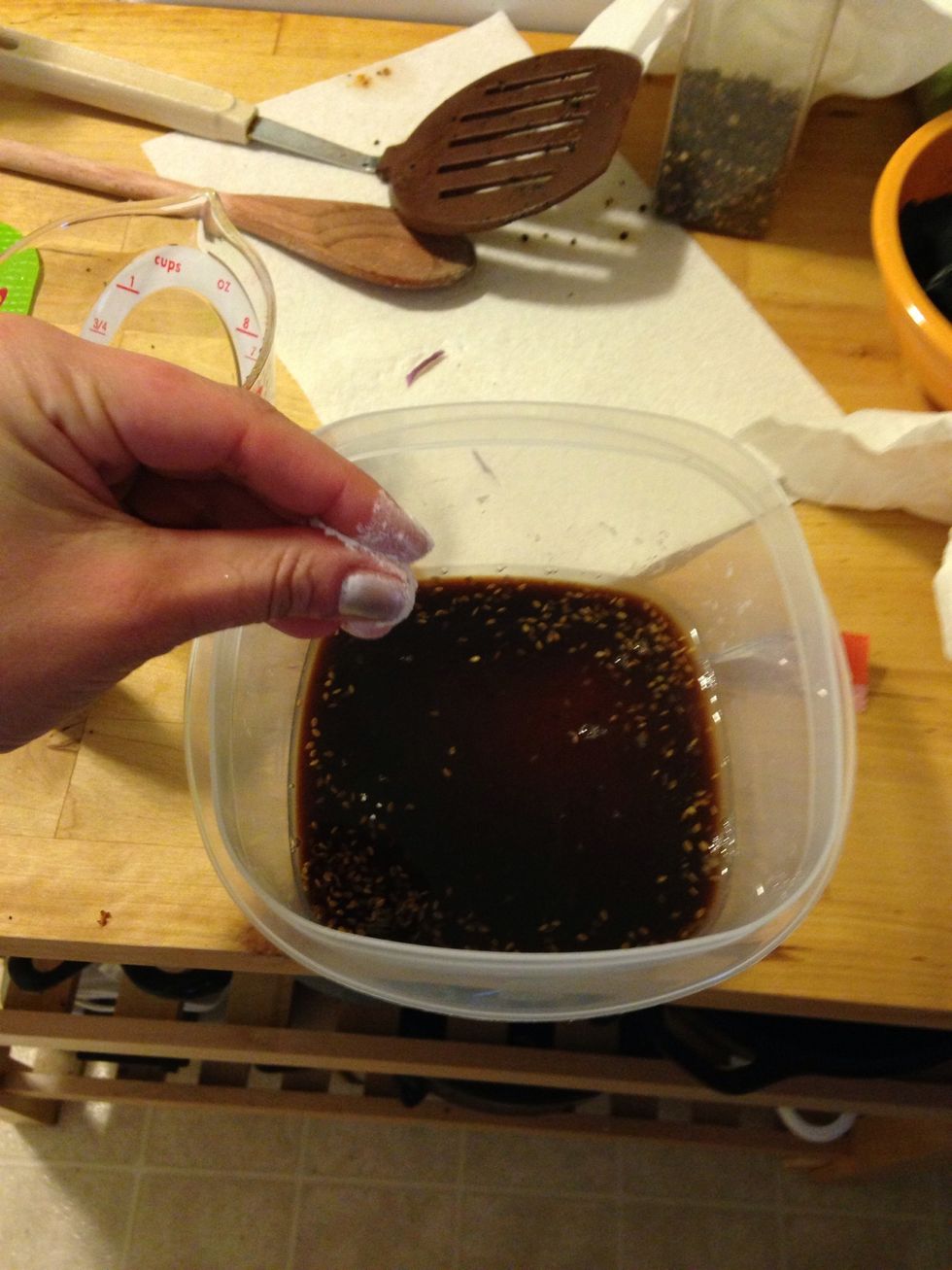 Add a pinch of flour to make the sauce thicken.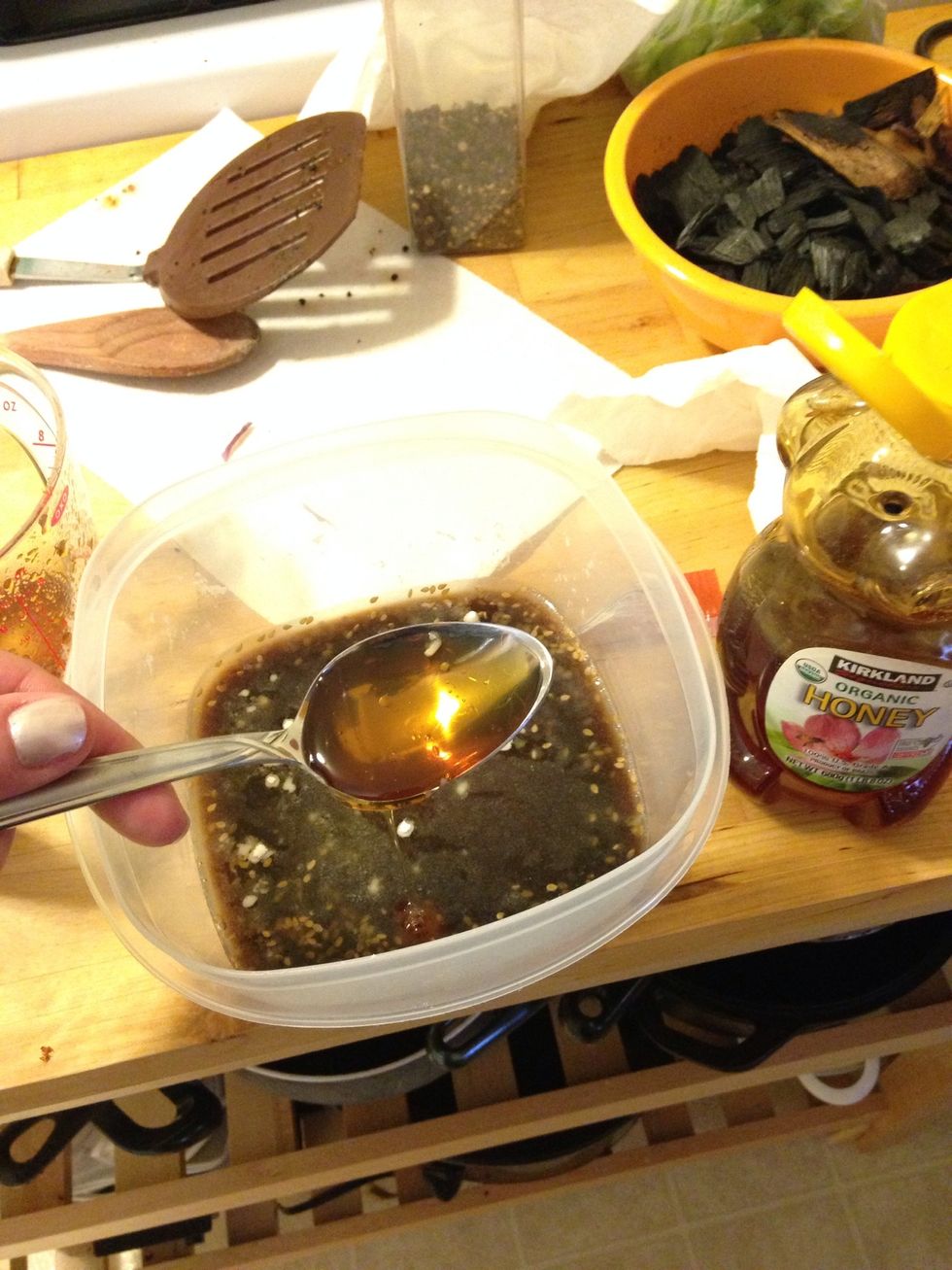 Add 1 tbsp of honey.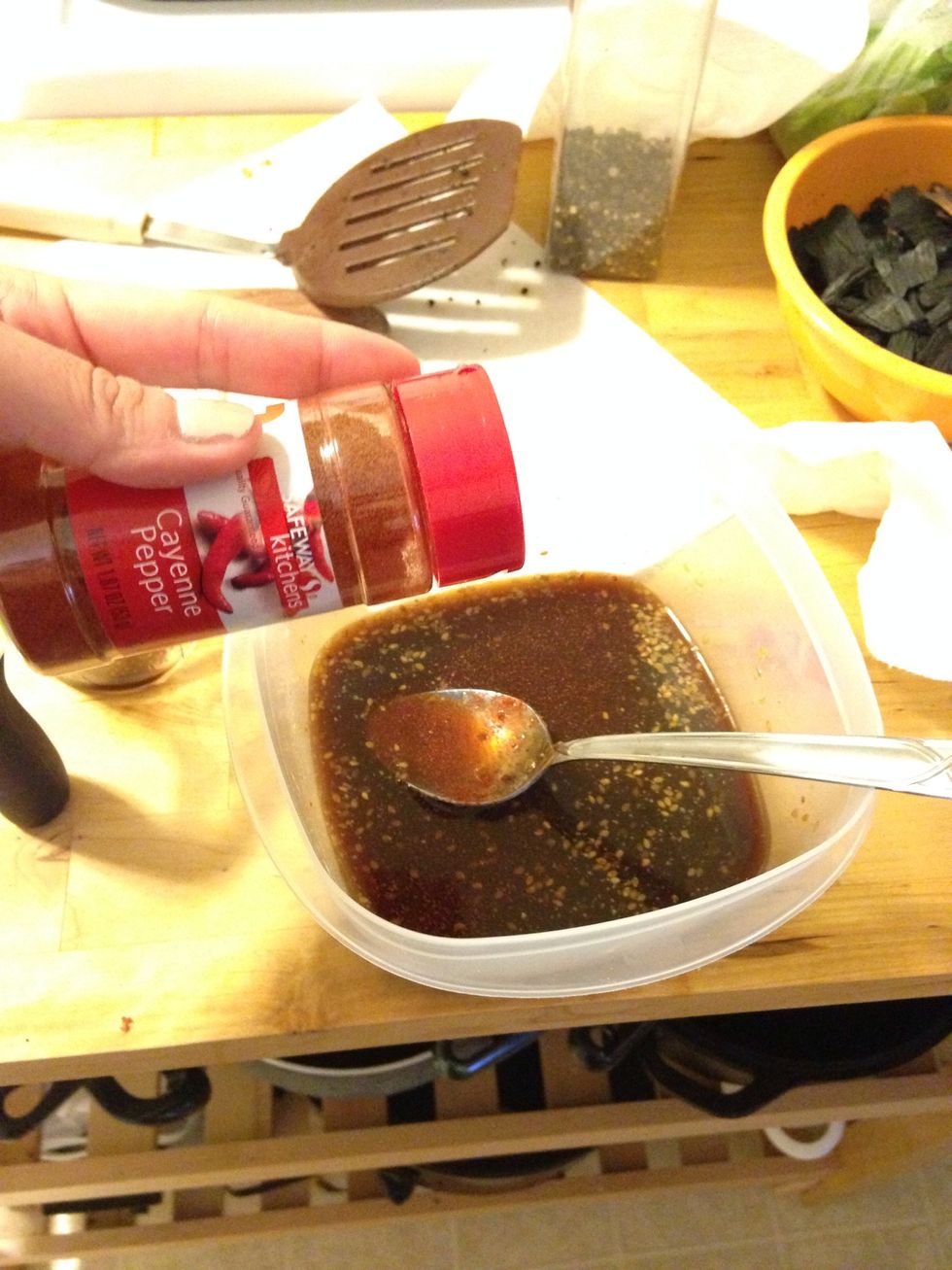 If you want a bit of a kick, add a pinch of cayenne pepper.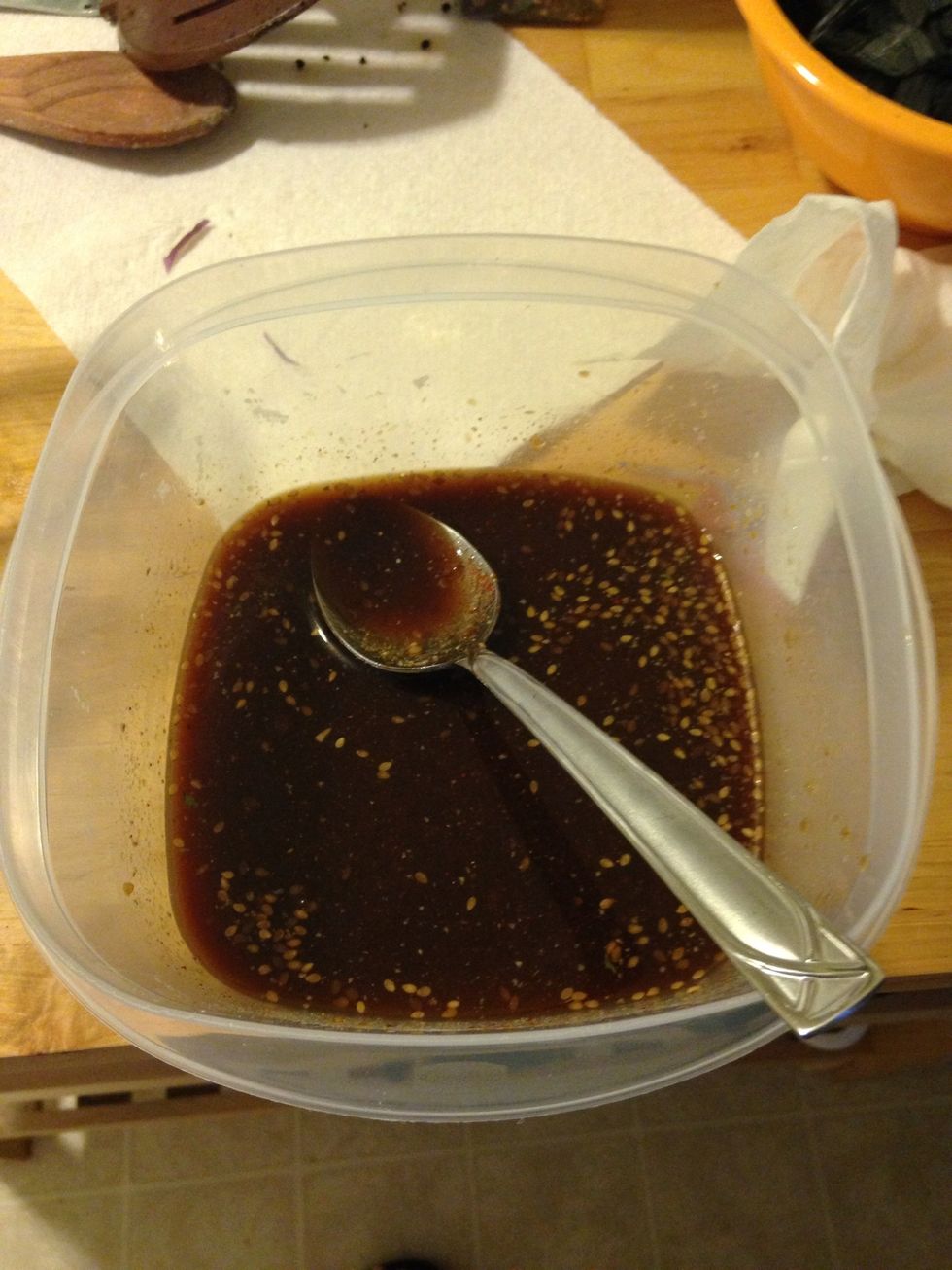 Stir everything together.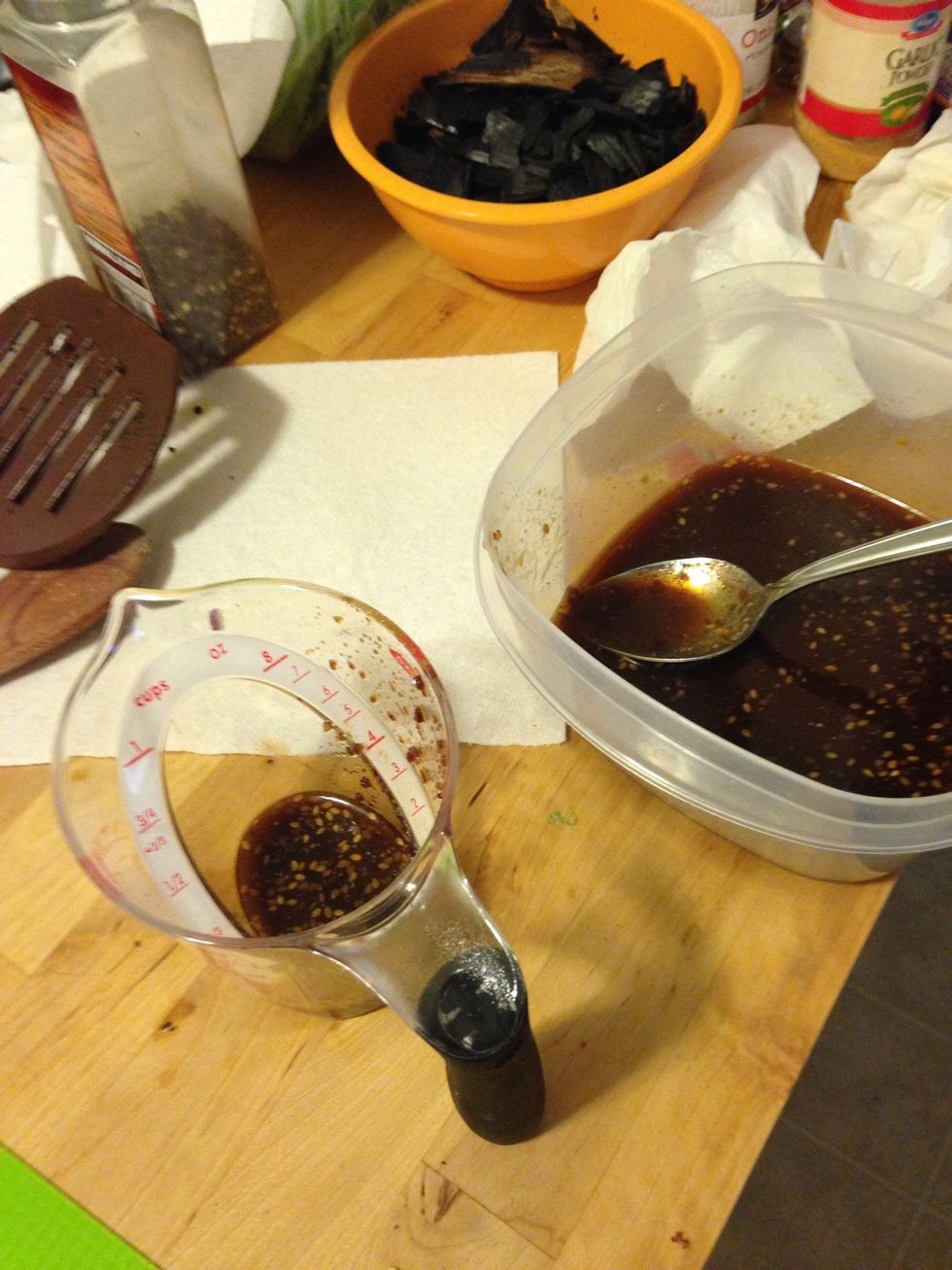 Pour a little by of your mixture in a separate container for the veggies.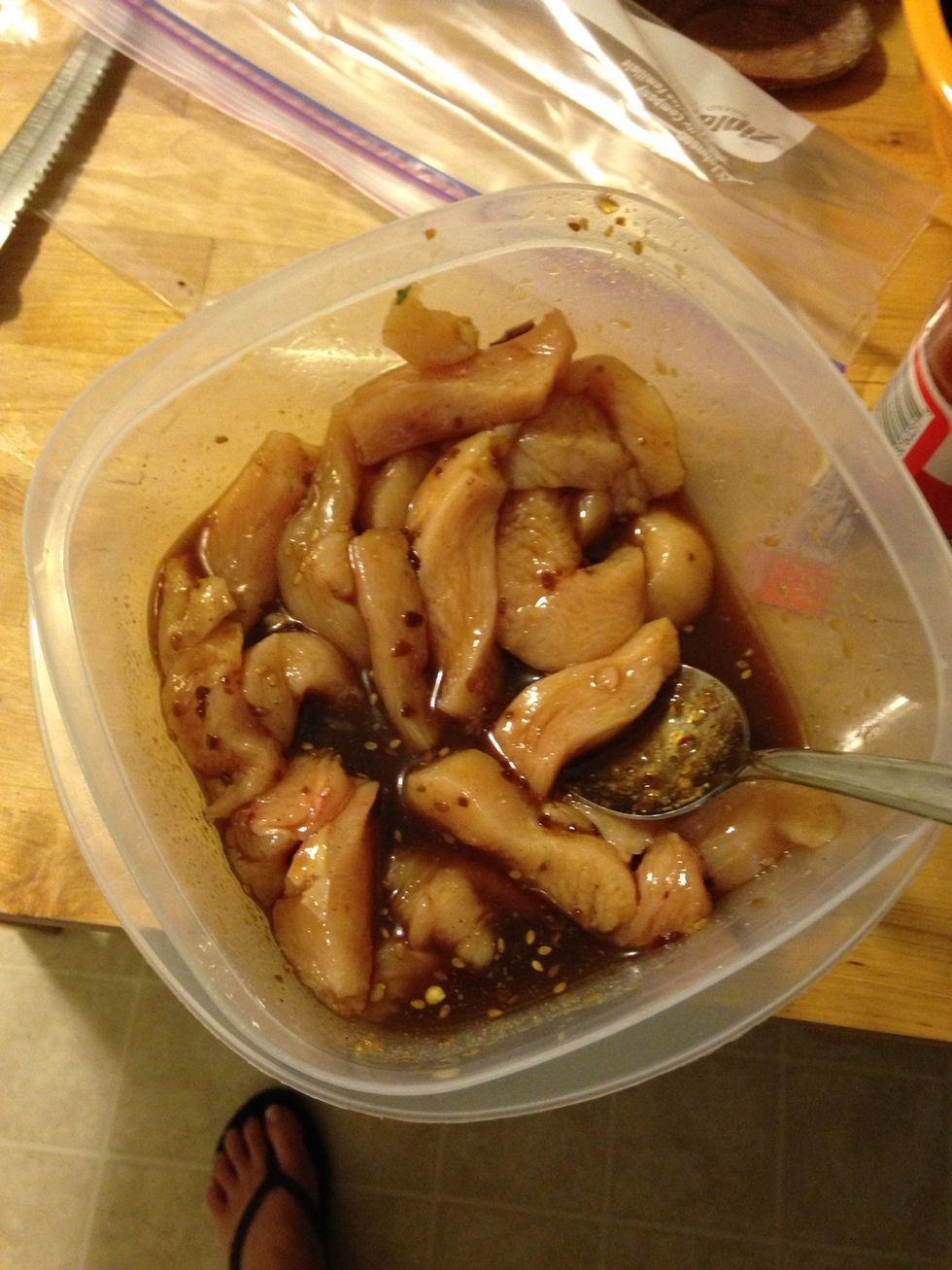 Slice you chicken into strips and let the chicken marinade for at least 5 mins.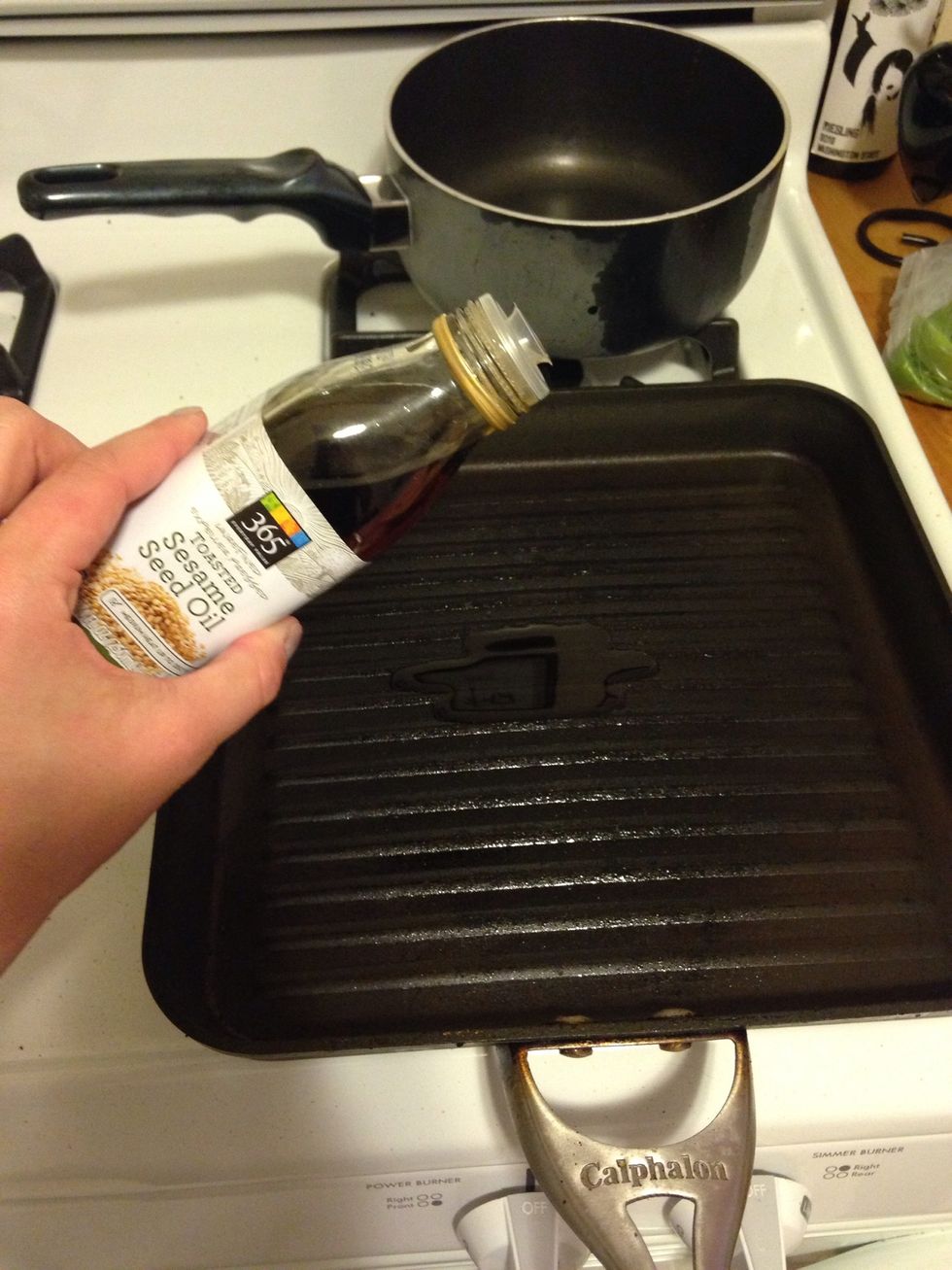 Put 1 tbsp of sesame oil in a pan and turn the oven heat on high.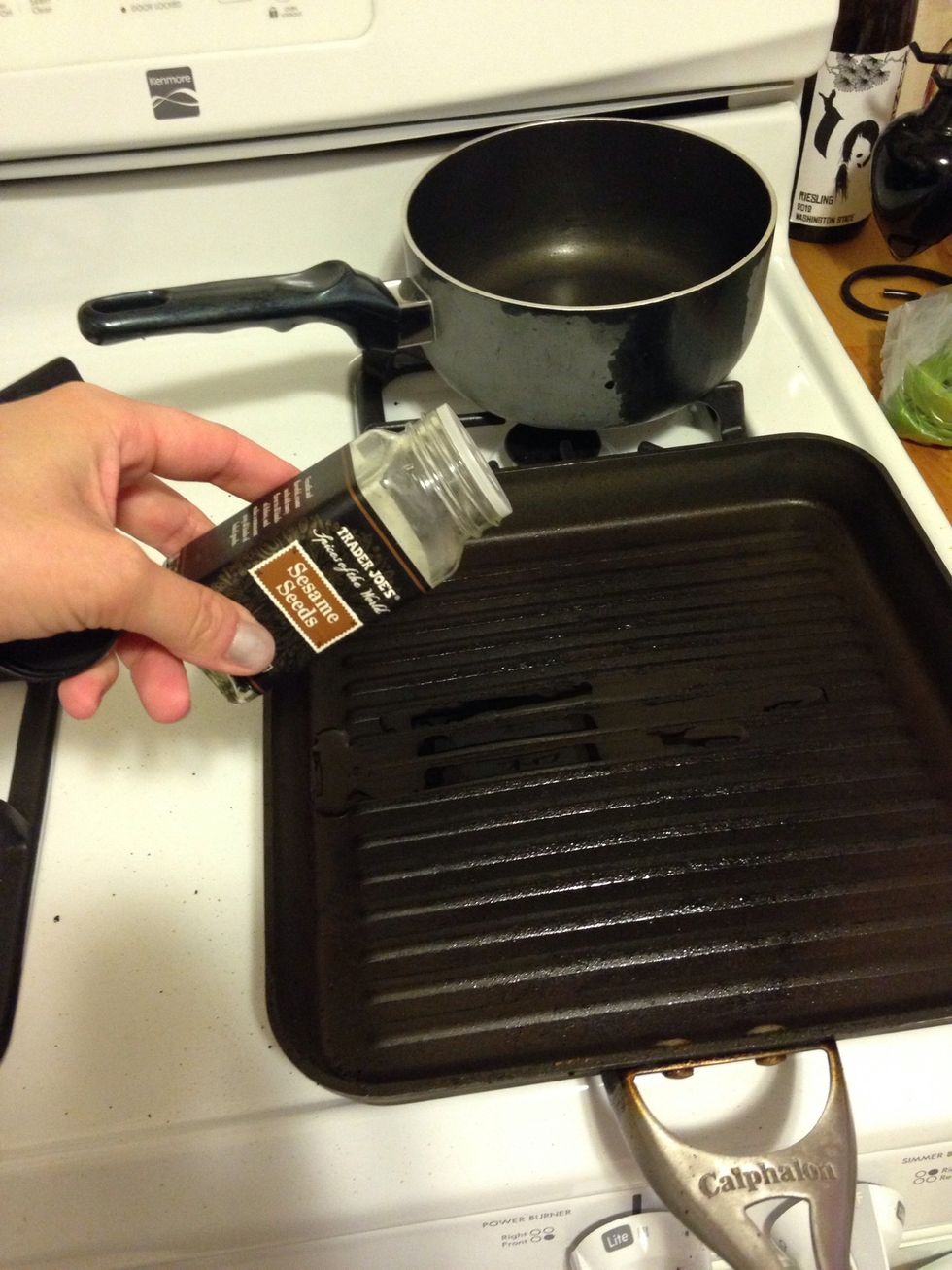 Add 1 tbsp of sesame seeds to the oil.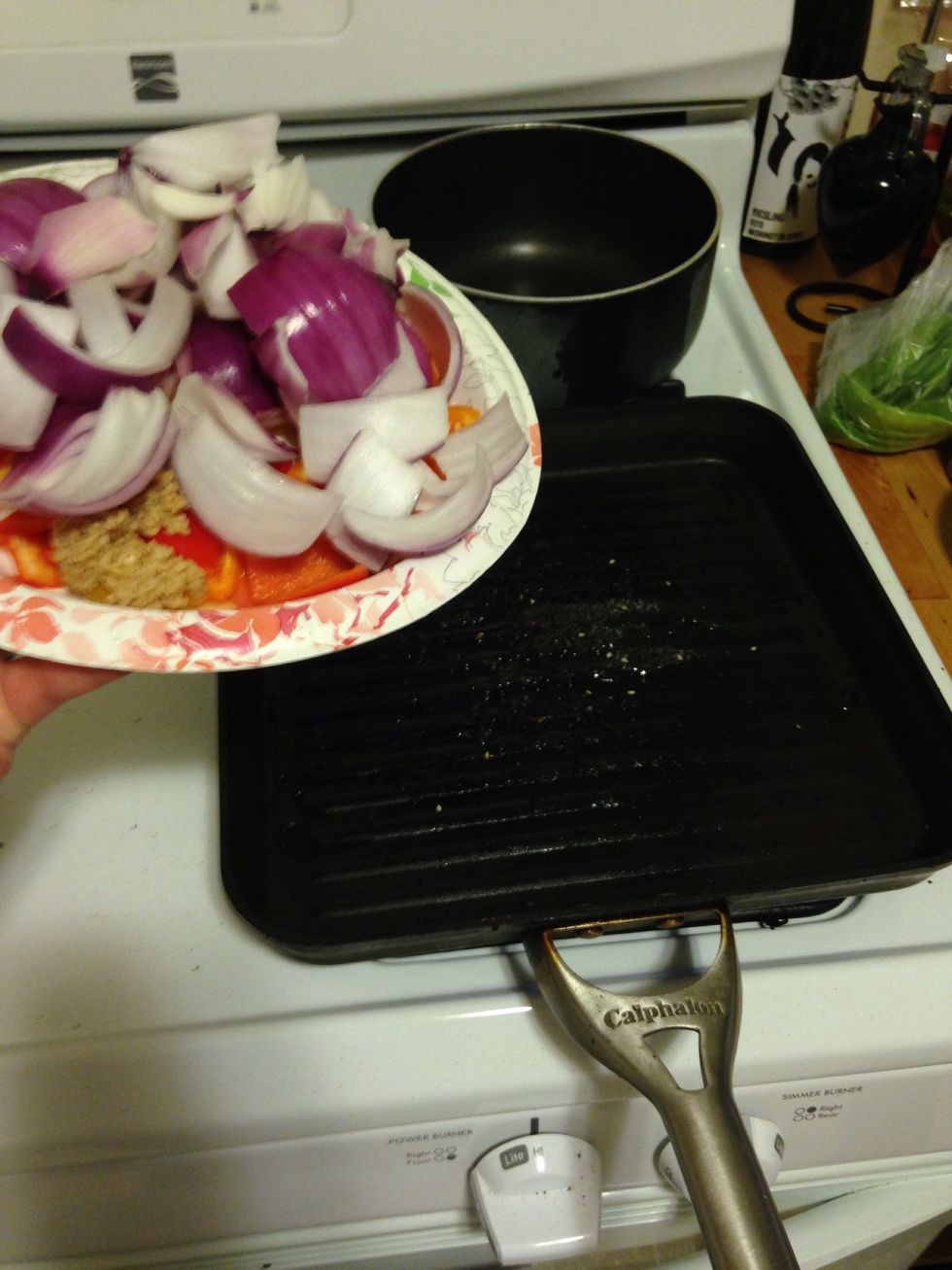 When the oil is hot, add the veggies to the oil.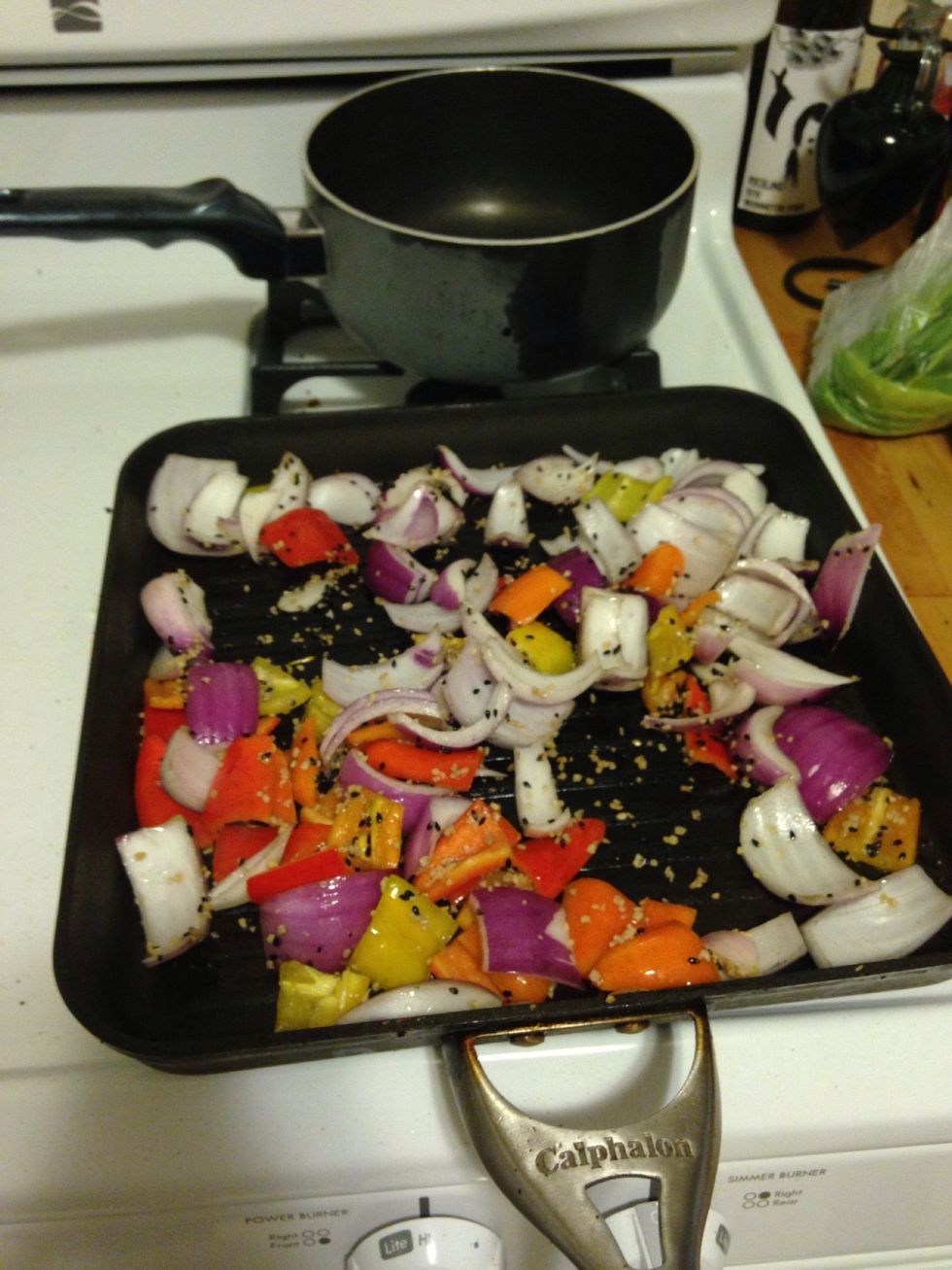 Yum. These veggies are going to be tasty.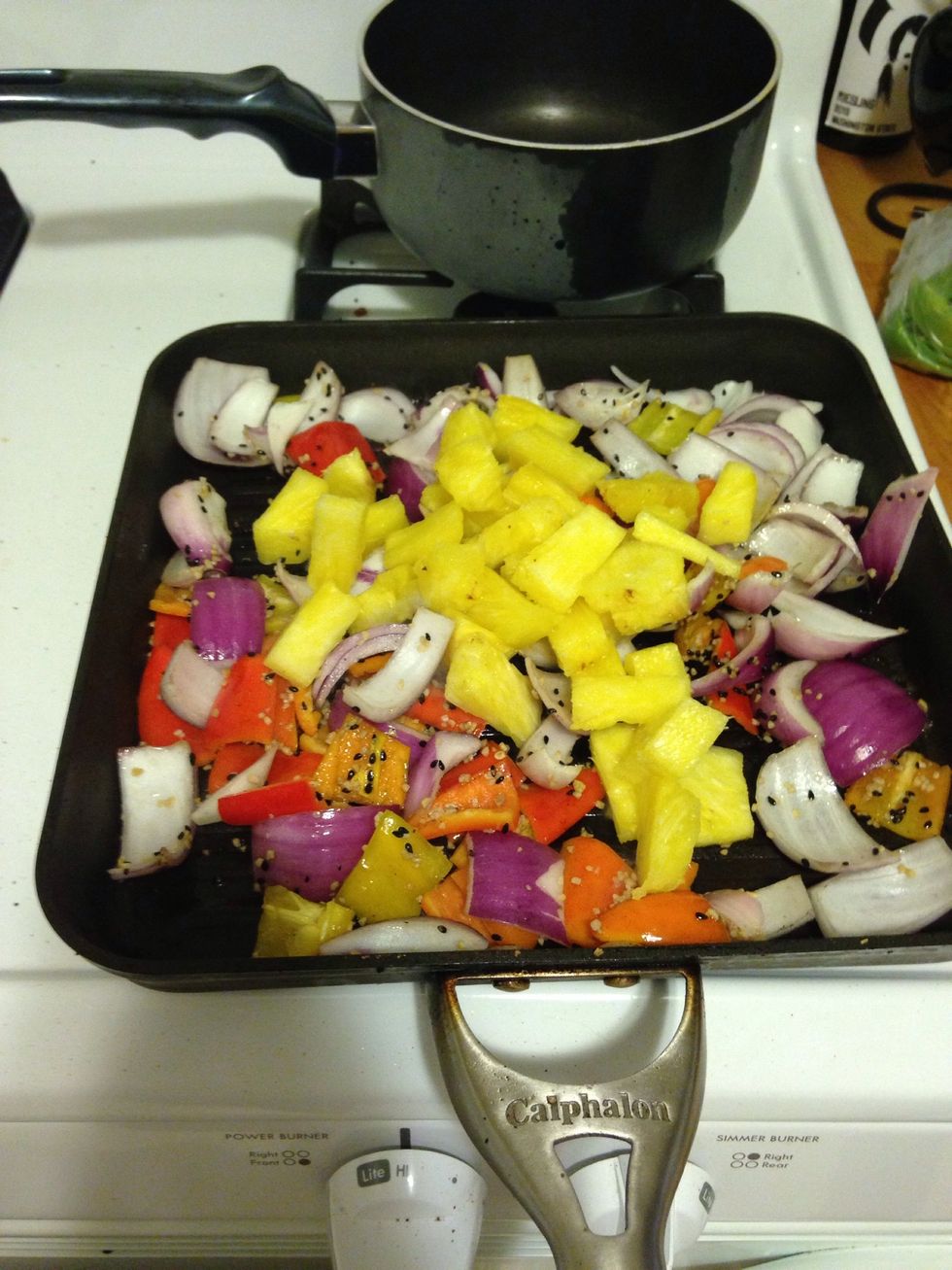 After about 5 minutes of cooking, add 1/2 cup of pineapple.
Add 1/4 cup of peanuts. (Optional)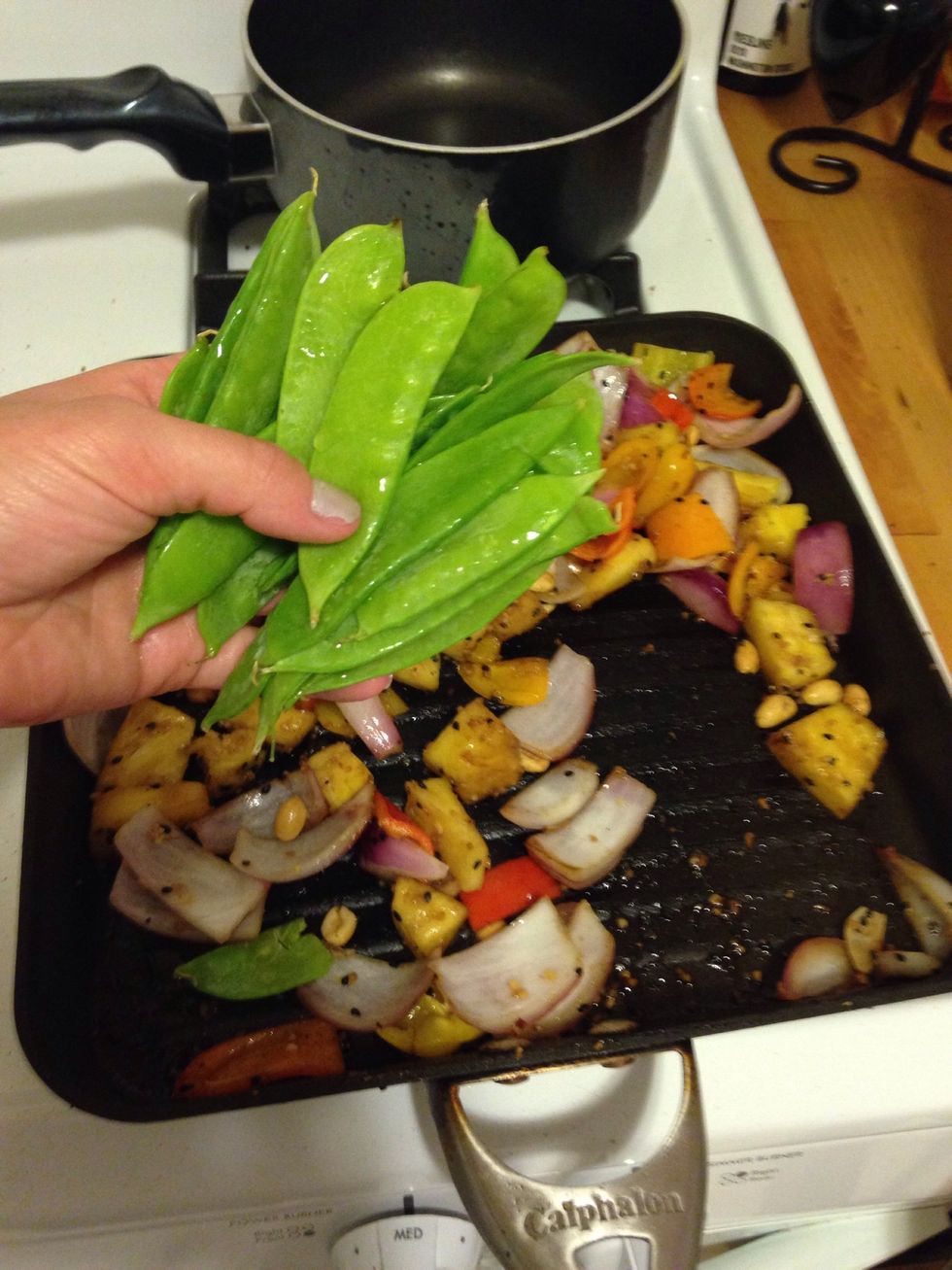 Add 1/4 cup of sugar snap peas to the mix. (Optional)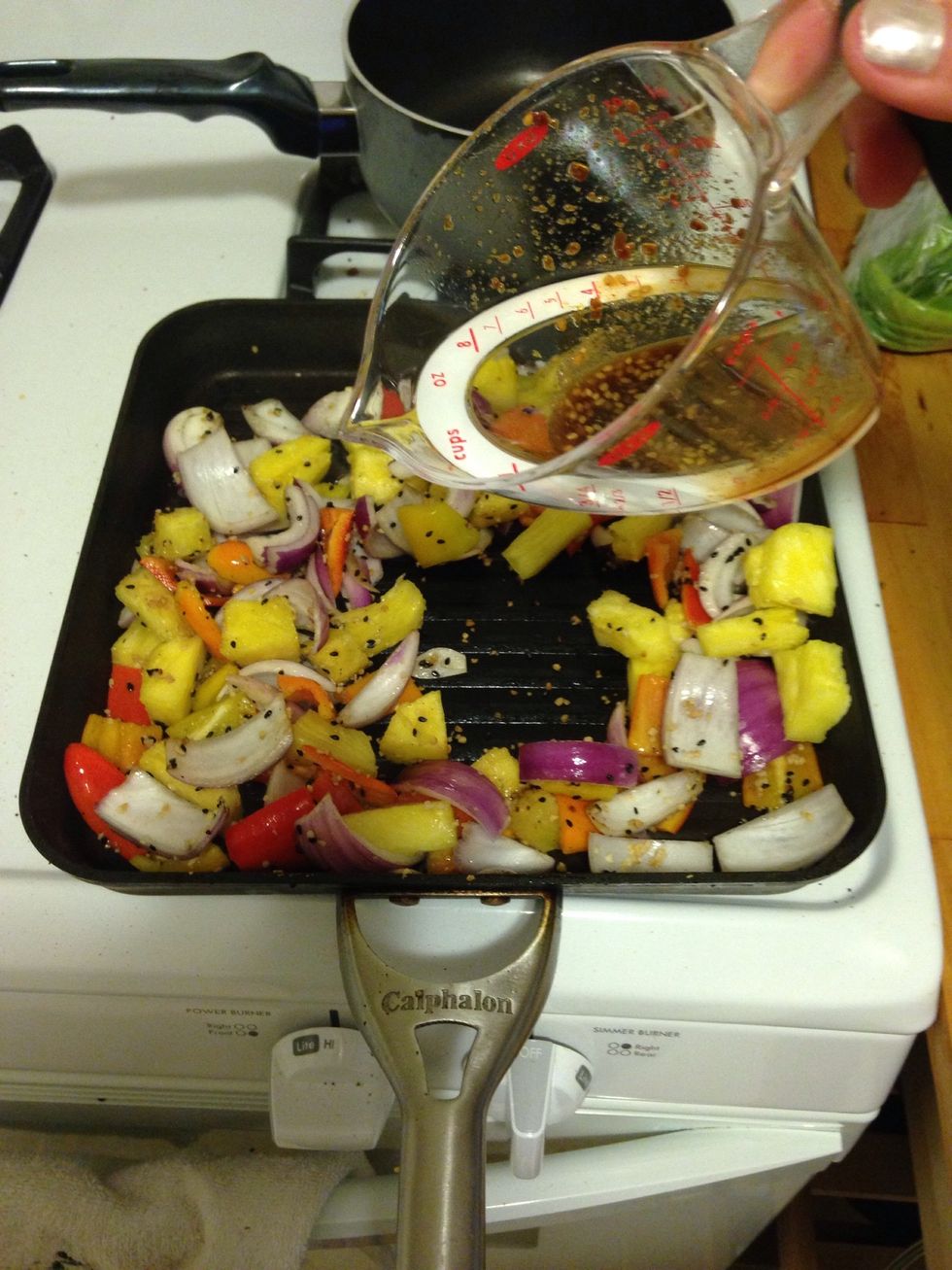 Remember the extra sauce we sat aside? Add it to the mixture.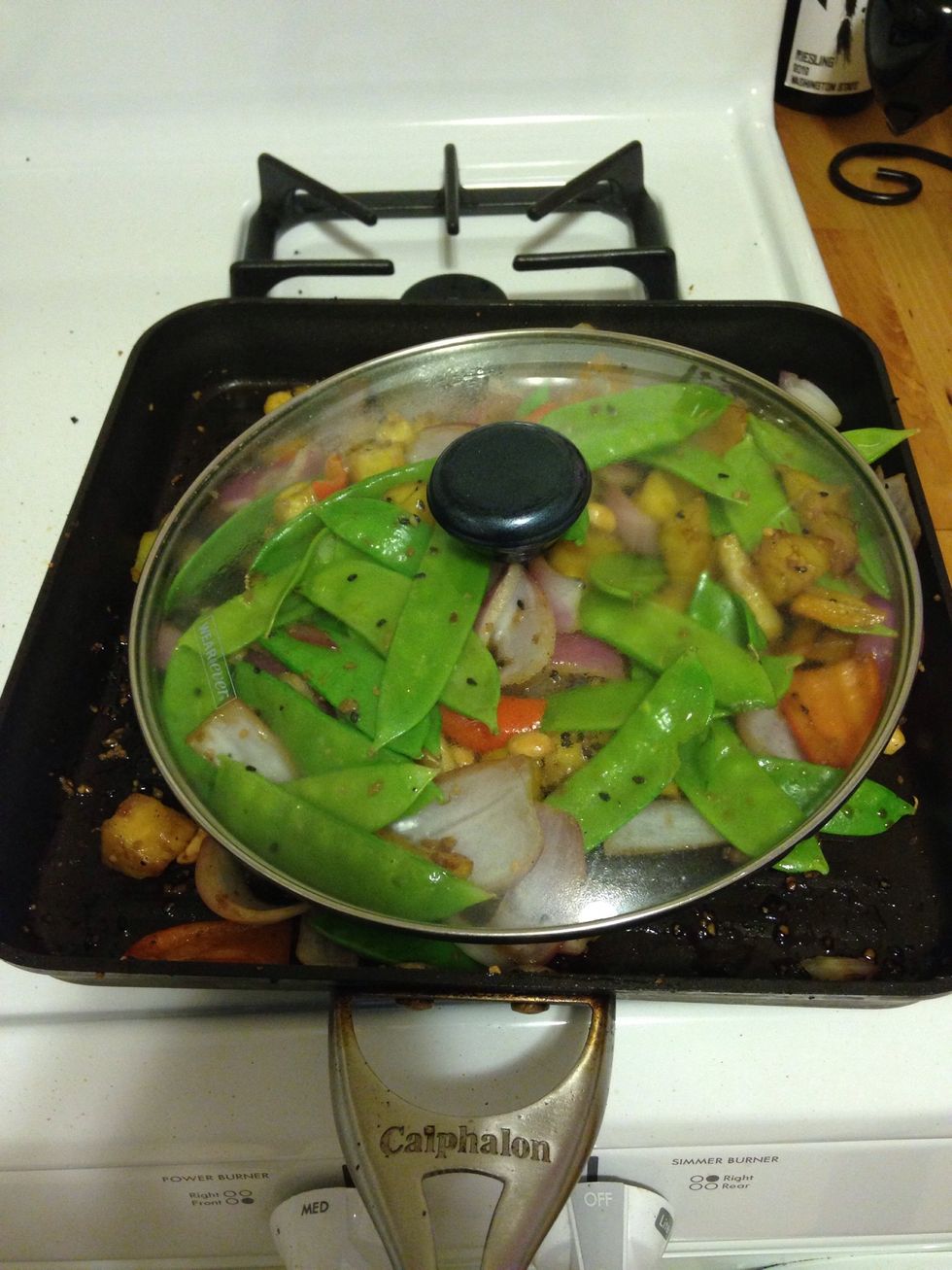 Cover the mixture and let everything simmer on medium heat for 5 minutes.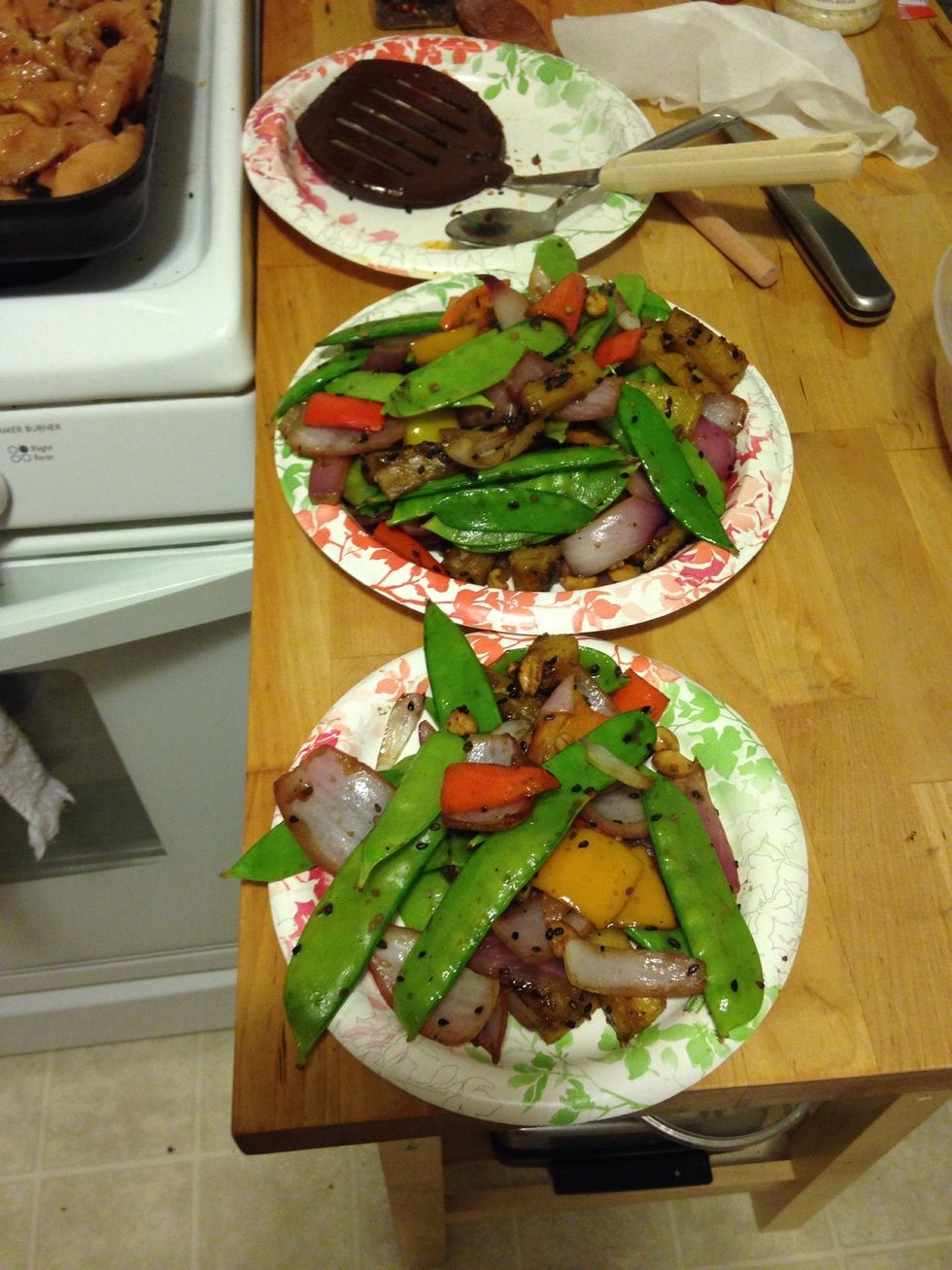 If you only have one large pan, sit aside and it's time to cook the chicken.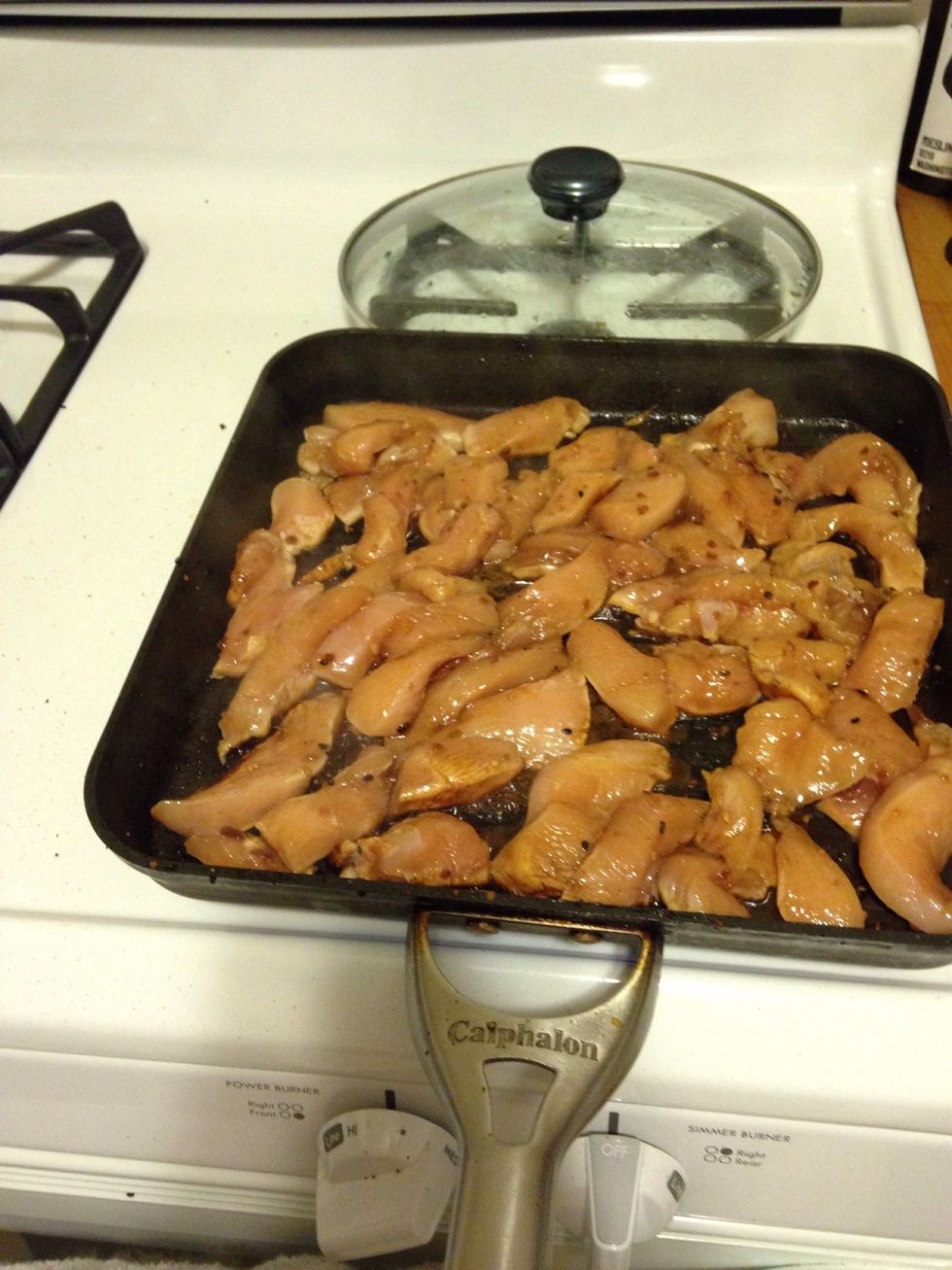 Turn the heat back to high and add the chicken to the pan. Make sure you drain the marinade from the chicken or it won't brown as nicely.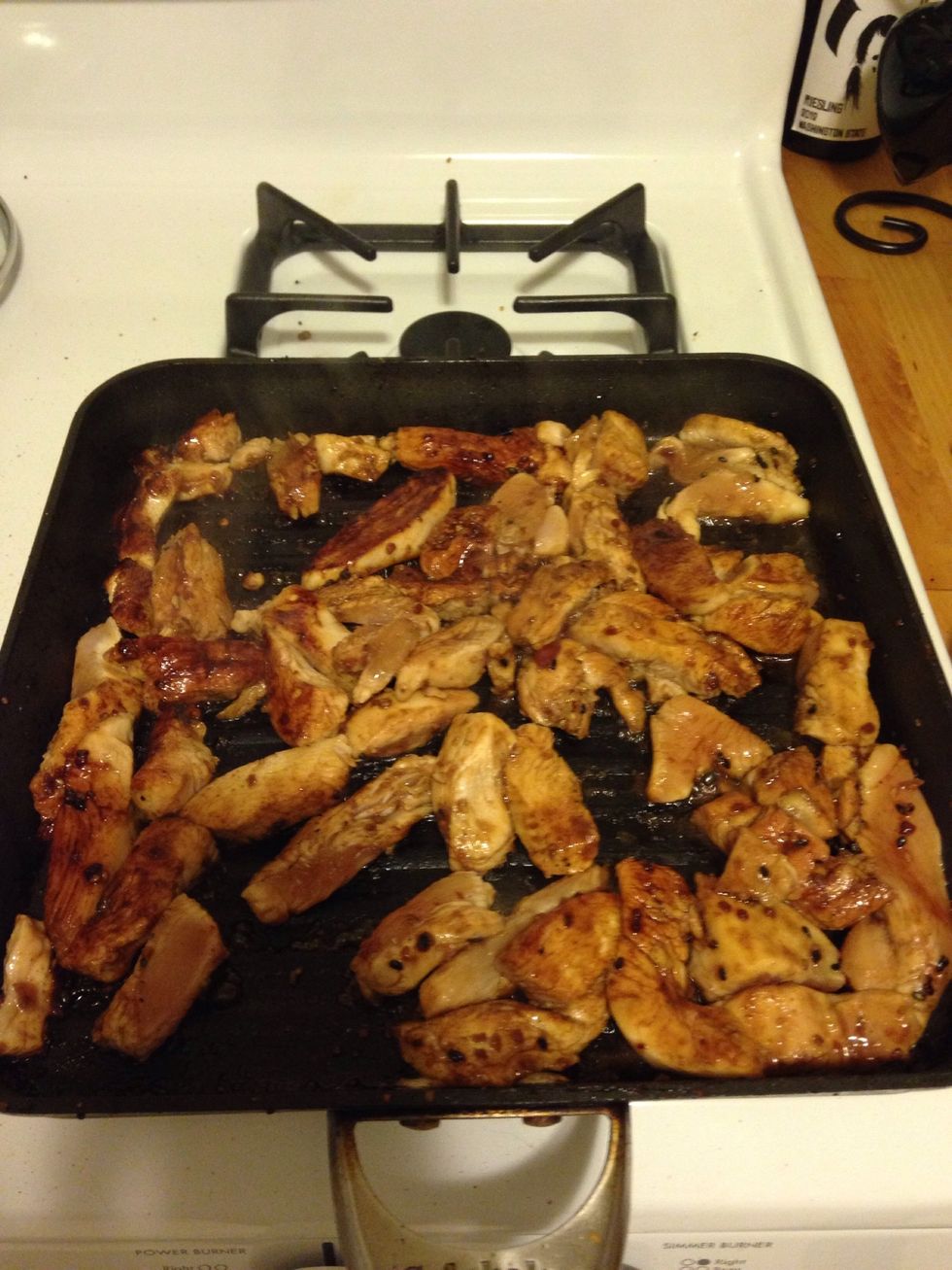 After about 3-4 minutes, the chicken should be browned on one side. Flip and cook for 2 minutes.
After 2 minutes, add the veggies back into the pan.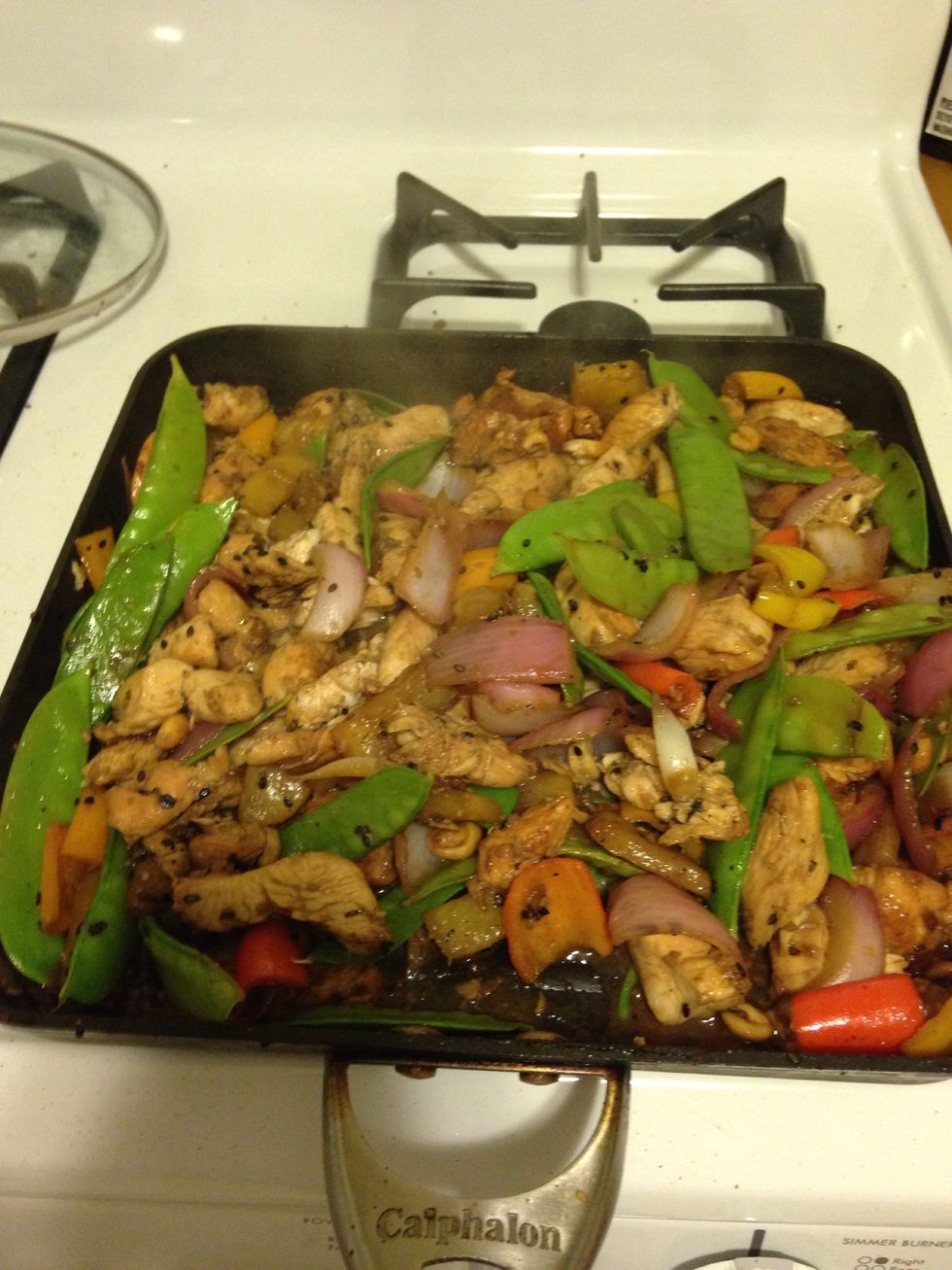 After a minute, str everything together and finish cooking for another minute or until the chicken is cooked.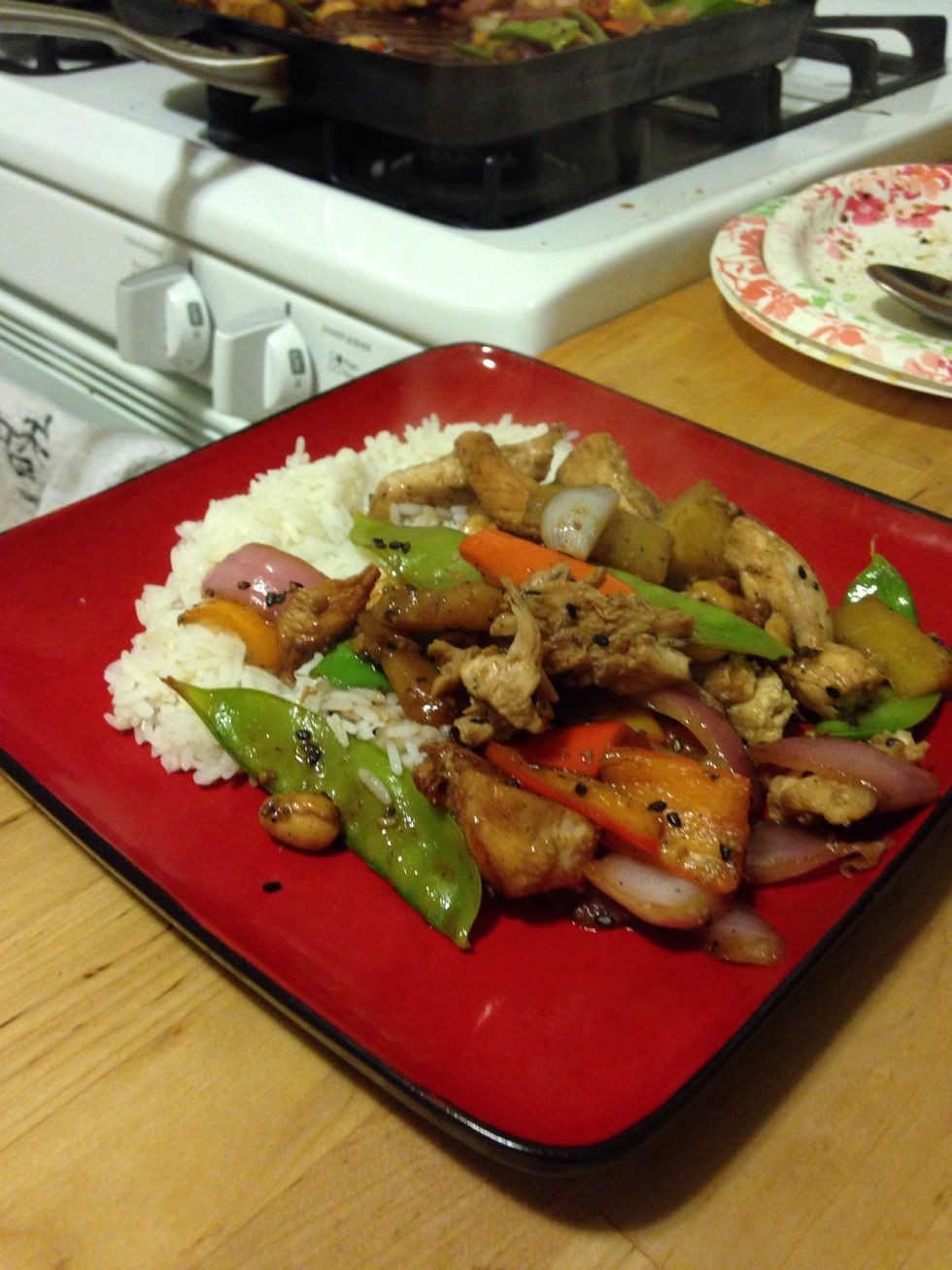 Serve with your favorite side and enjoy. :3
1/2 Onion
6.0 Sweet bell peppers, small
1.0Tbsp Garlic, minced
1/4c Pineapple juice
1/4c Teriyaki
1.0pch Flour
1.0Tbsp Honey
1.0pch Cayenne pepper
3.0pch Chicken breast, sliced
1.0Tbsp Sesame oil
1.0Tbsp Sesame seeds
1/2c Sugar snap peas(optional)
1/2c Pineapple chunks
1/4c Peanuts (optional)
Geeky Kalamity
A nerdy lady that likes to cook. I usually throw ingredients together and it turns out great. :) Ive made it a personal goal to cook everything on the grill.