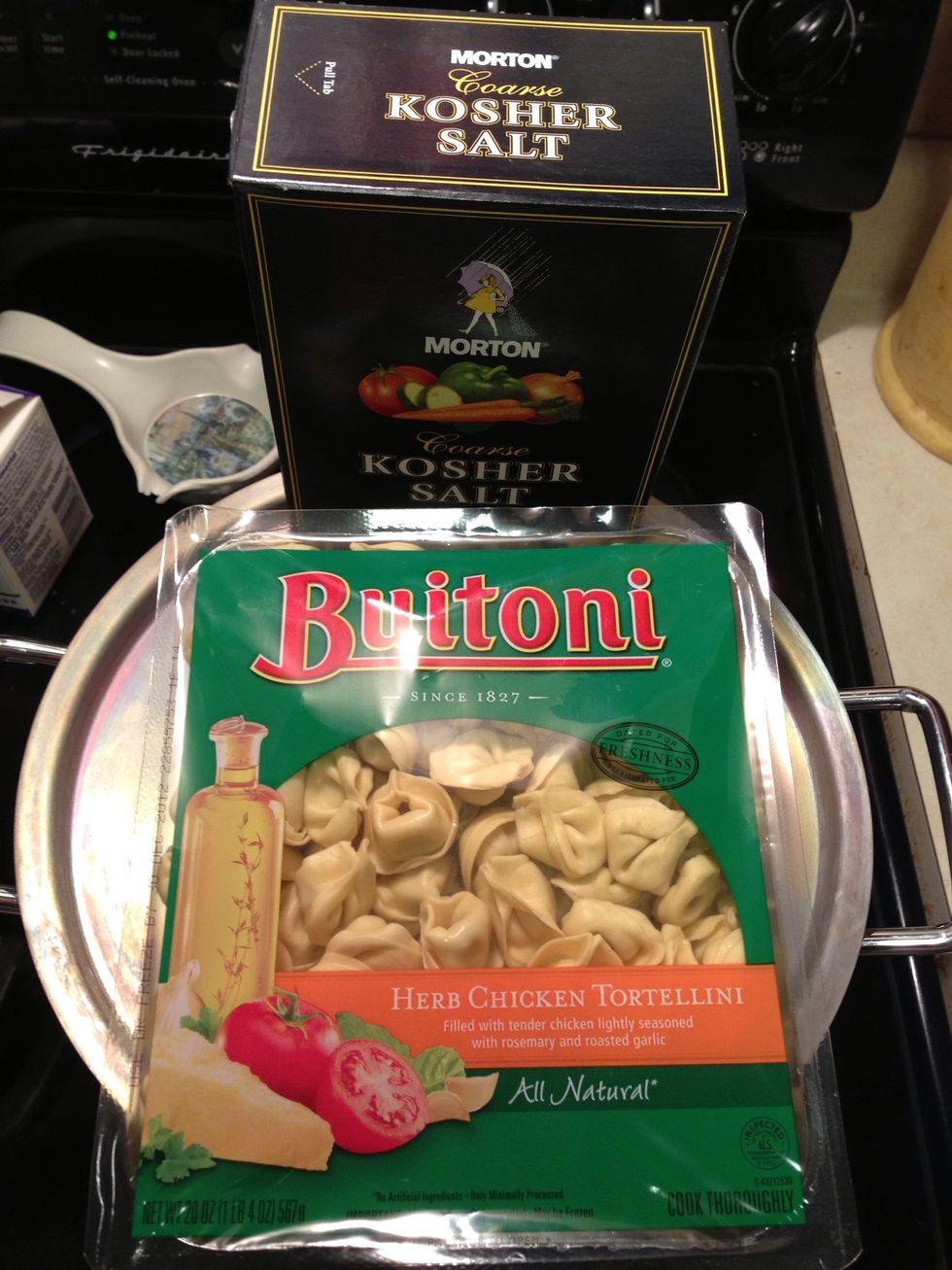 Salt water to taste & bring to a rolling boil. Add a handful of noodles at a time - stop if the boil slows - add more when boil resumes - start timer after last noodles are added.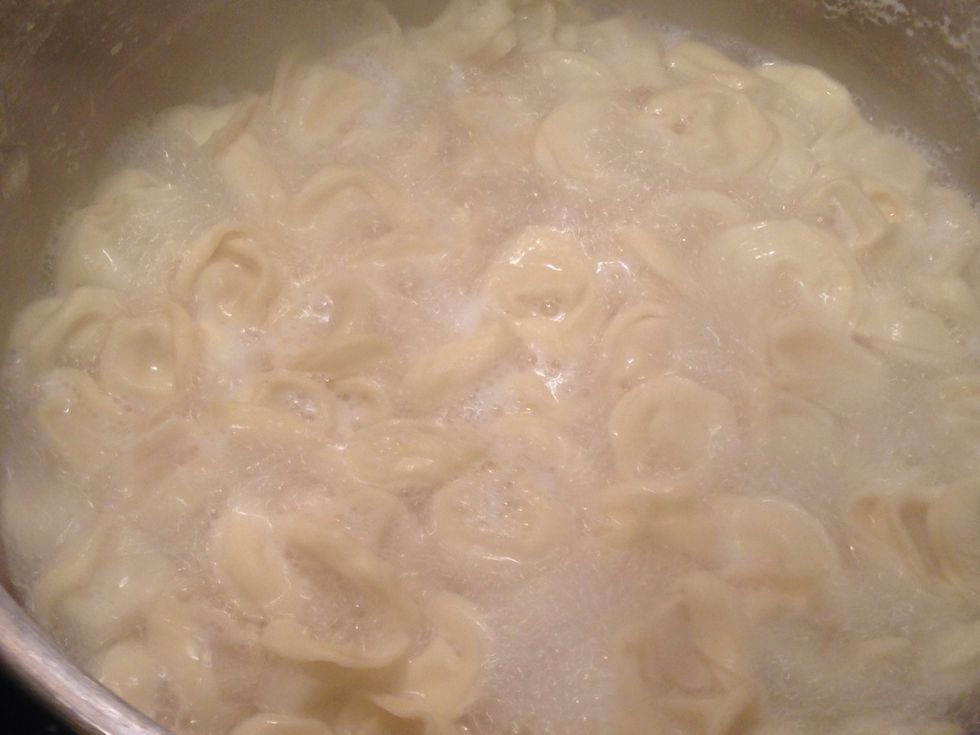 I boil my noodles on a medium fast boil for seven minutes. Set your oven to preheat per bread box instructions & heat your large pan on medium.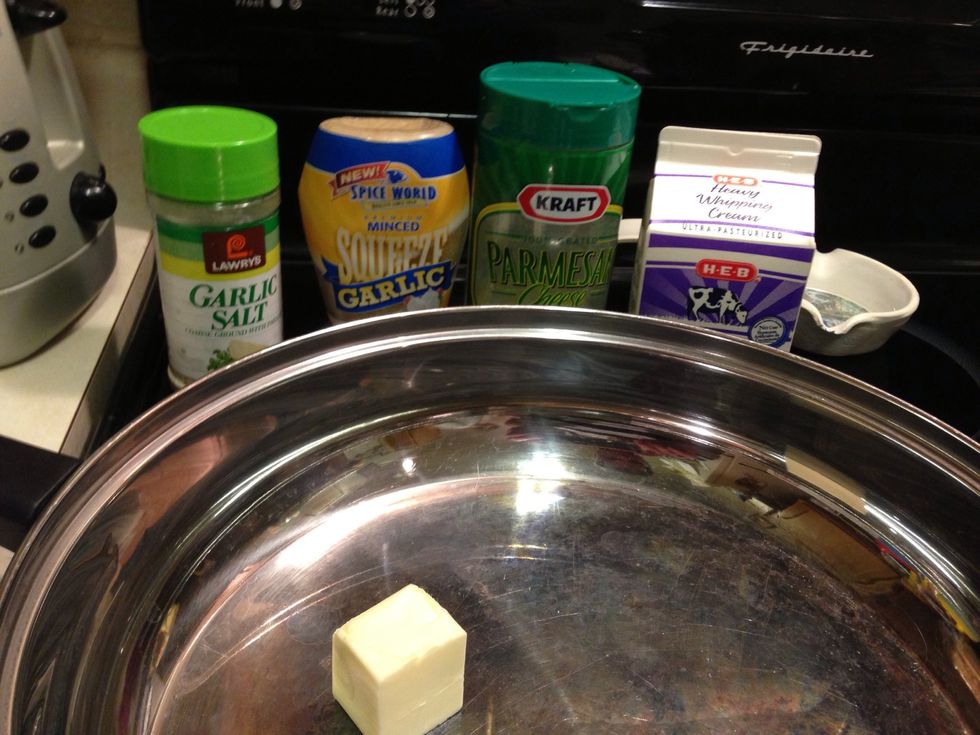 Add a quarter stick of butter to the pan and lower temp to medium low before you add your garlic.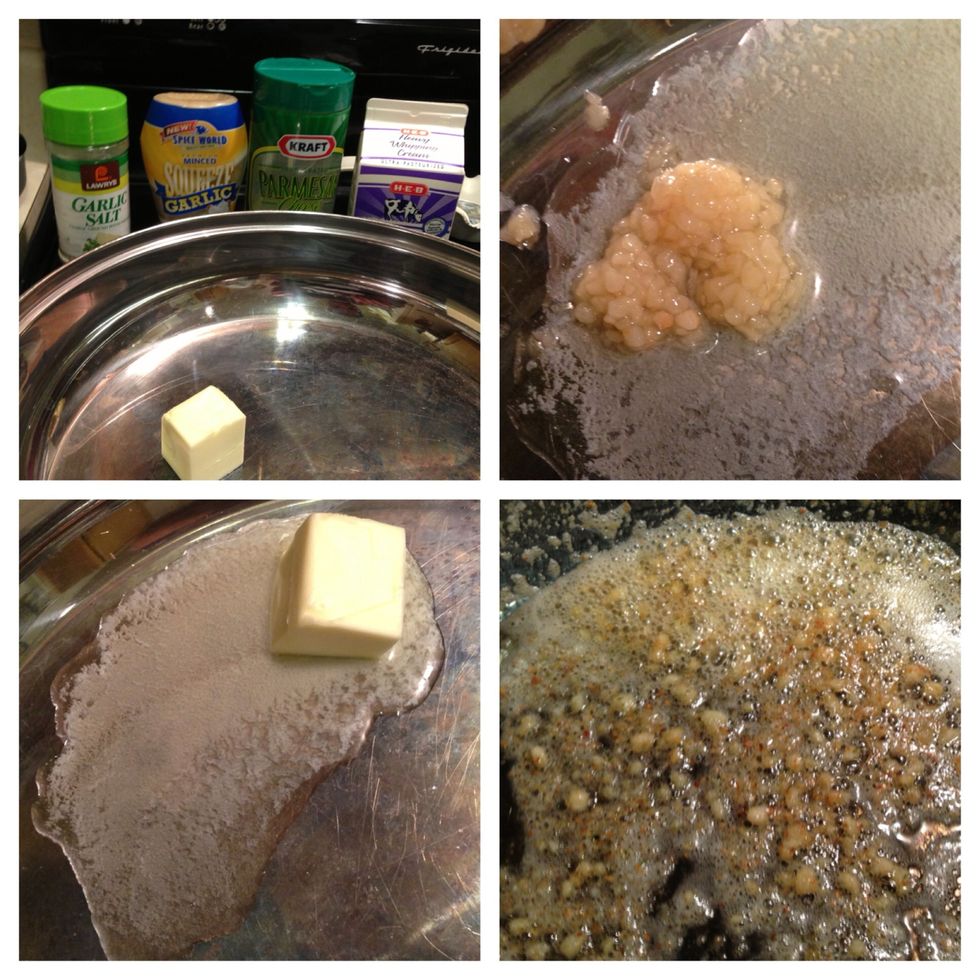 Once butter melts, add garlic, and fry til golden brown. You will need to pull the pan from the heat when the butter foams. Be sure not to burn. Pull from heat as soon as you see it turn golden.
Season the whole pan evenly with garlic salt.
Add half the cream and sprinkle with Parmesean.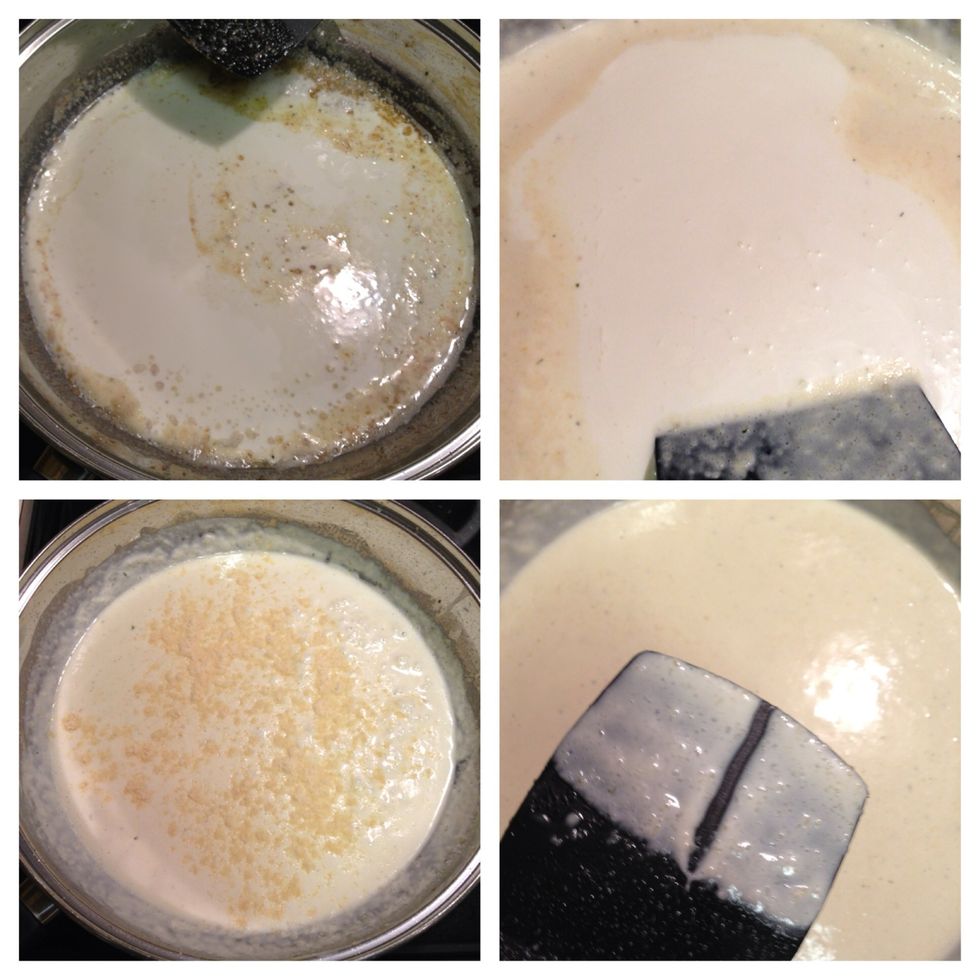 Garlic butter separates initially. Light cheese when you 1st add cream. Boil. Remove from heat. Add 1/4 cup of noodle water & more cheese. 2nd boil should thicken. Rest of cream. 3rd boil & fini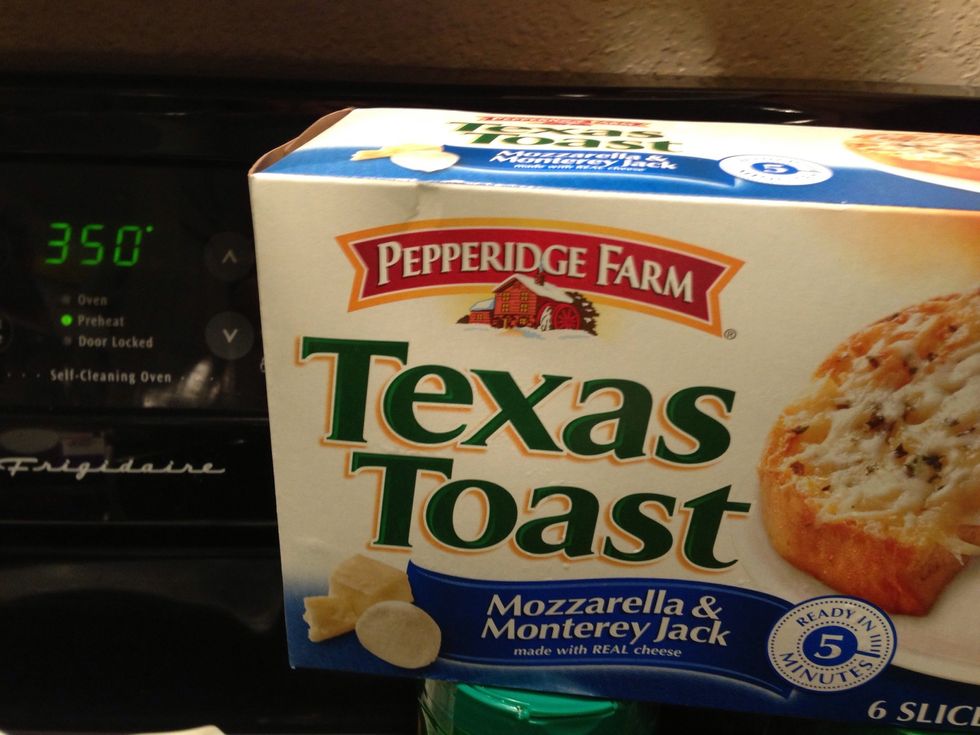 When oven is heated add bread - time per instructions on box.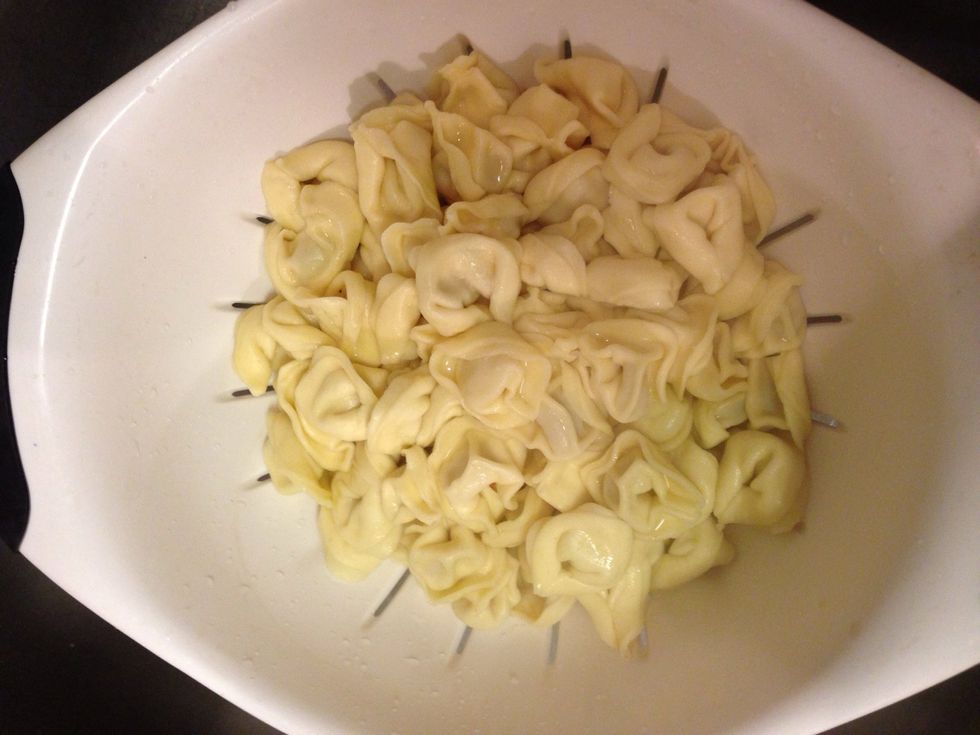 Strain noodles & return to hot pot. Turn burner off. Place pot on burner to "dry" noodles. Set aside off the burner.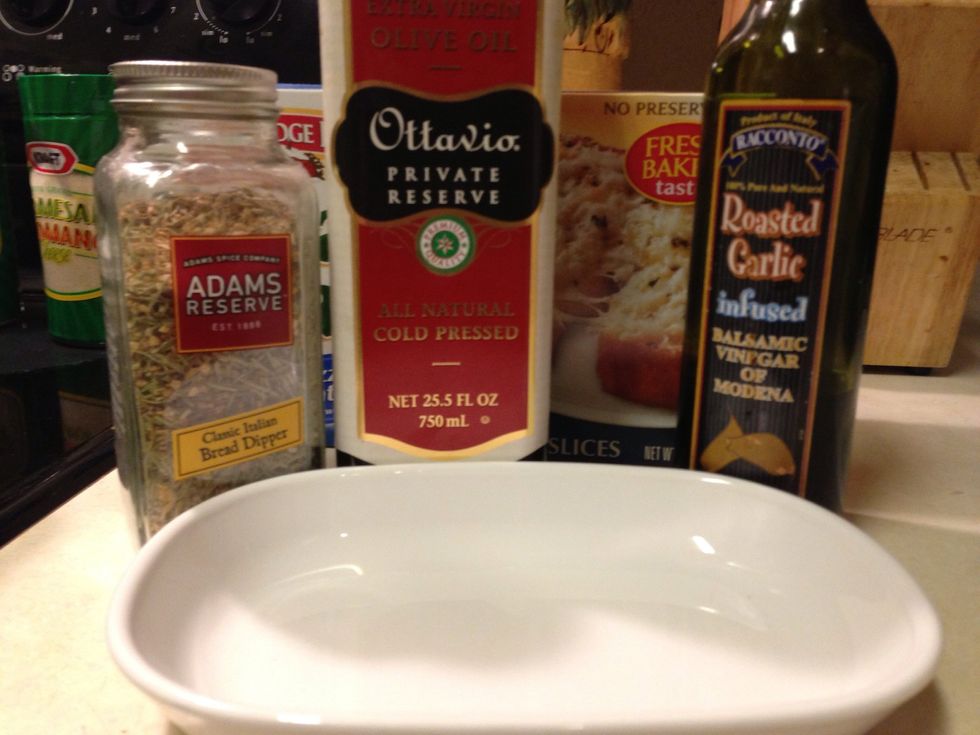 Place heat safe dipping sauce dish on the burner your pot was on.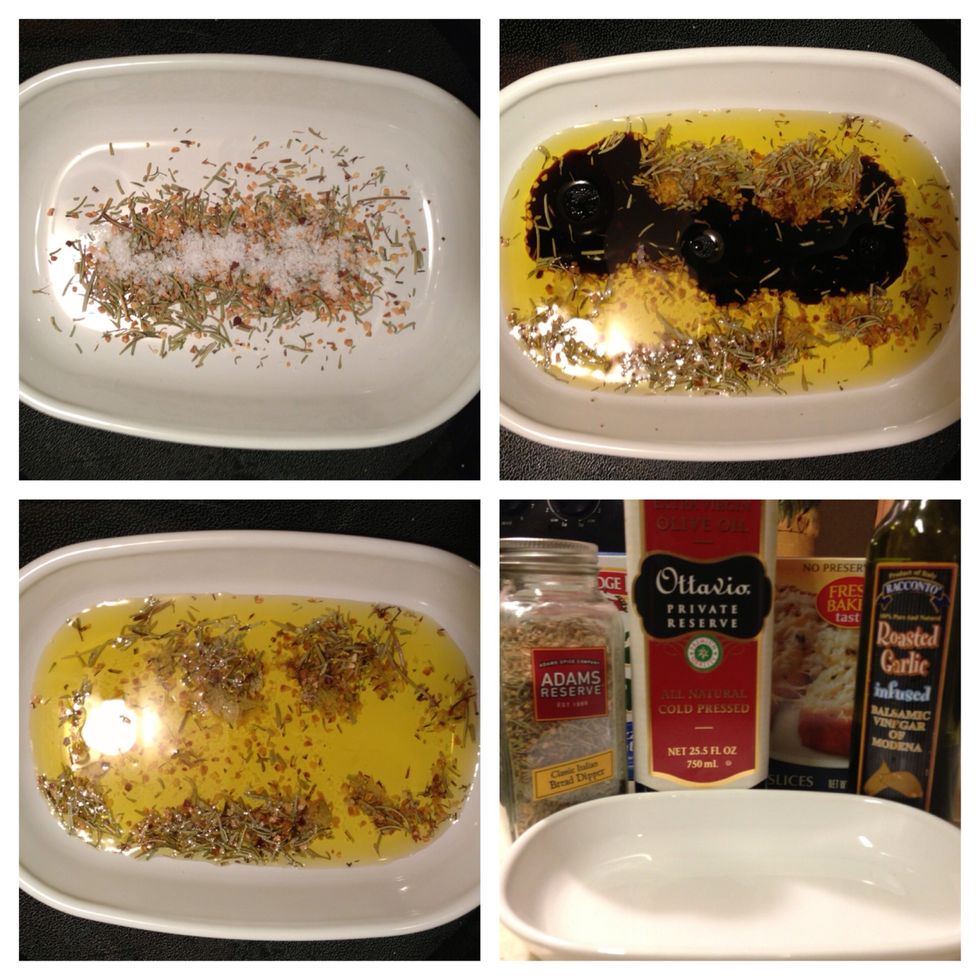 Add Italian seasoning & salt. Leave dry until you smell the spice. Add oil. When you smell it remove from heat. Add Balsamic.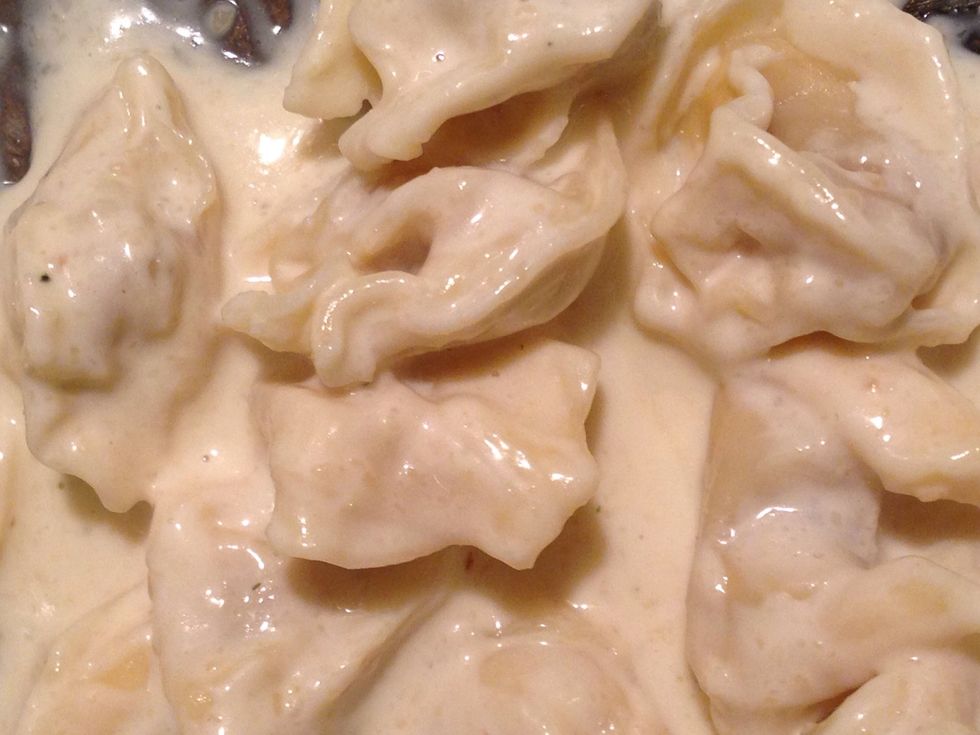 When you achieve 3rd boil. Salt to taste - go light! Then add noodles & toss to coat.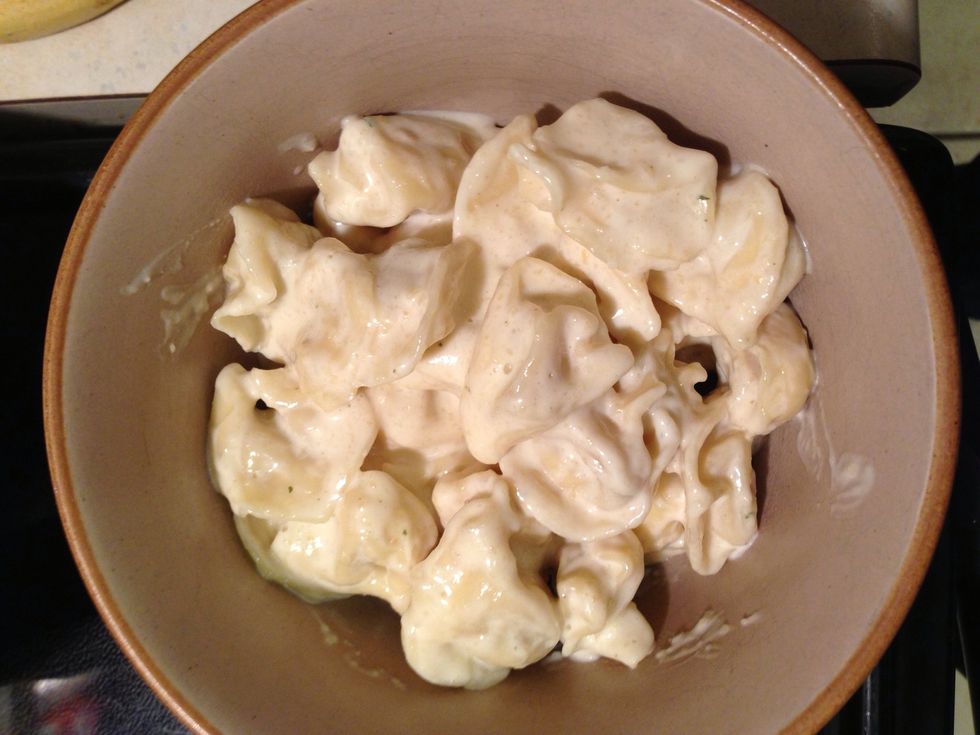 Set out your portions in their own bowls.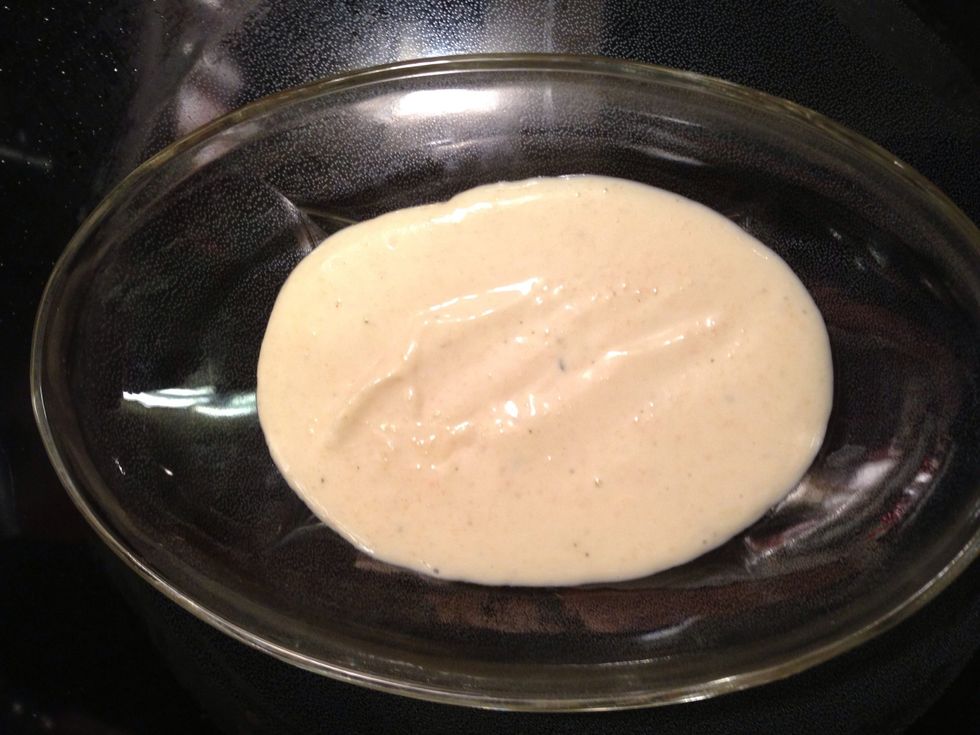 Extra sauce should be stirred smooth off heat & scraped into a dipping bowl.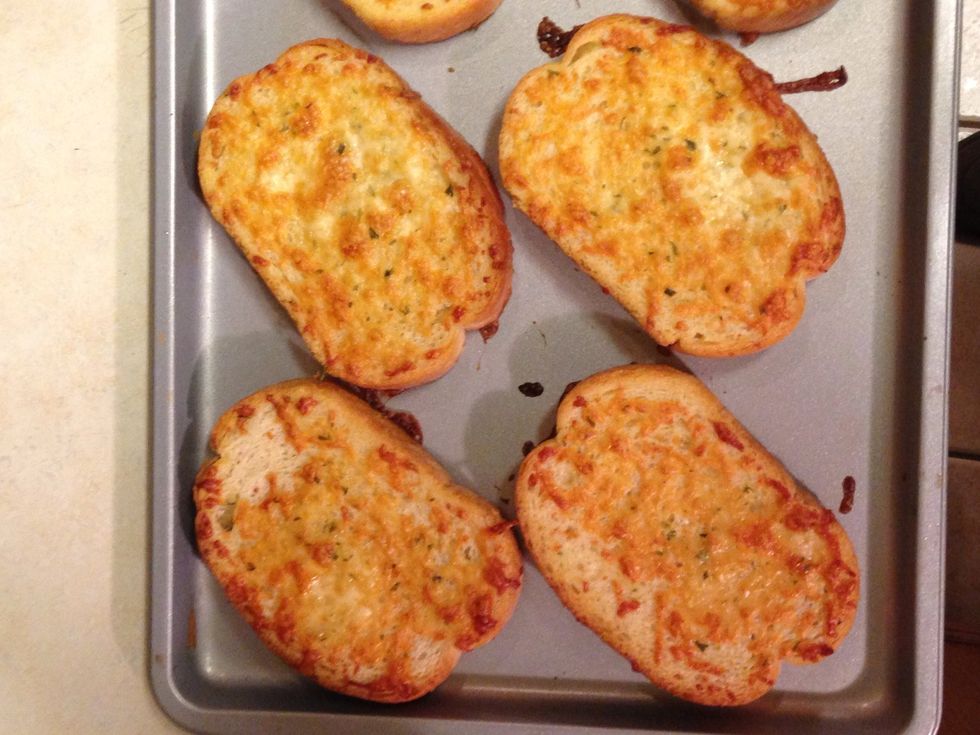 Before your bread browns turn off the heat. By the time your portions are plated & dipping bowls are ready, your cheese will be golden.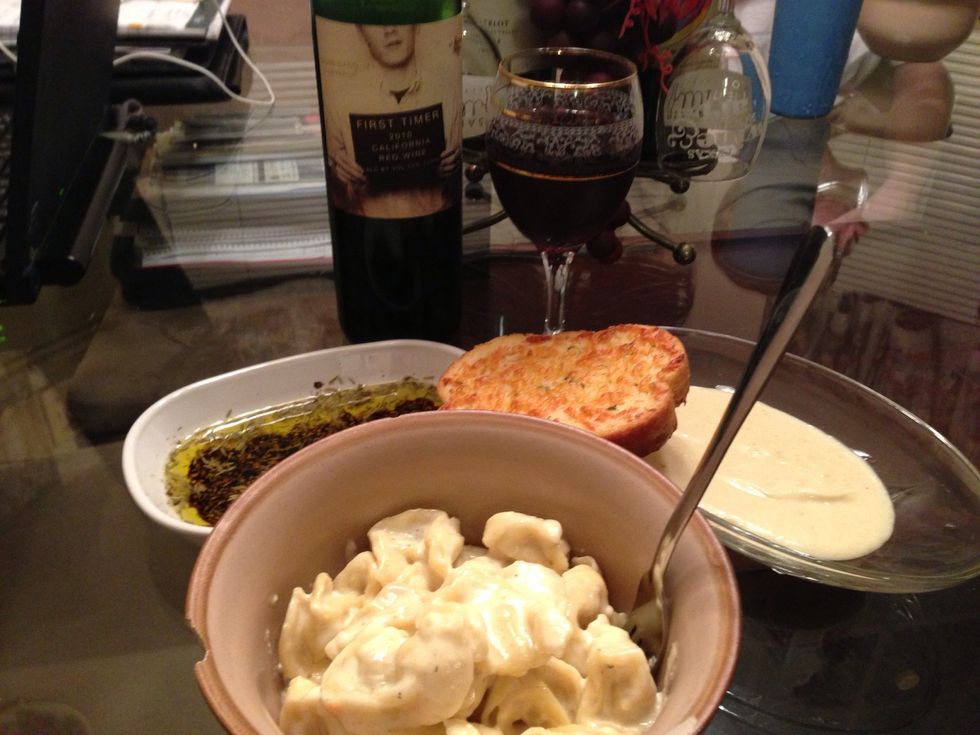 Add some grilled chicken breast slices or bacon crumbles w/ sun dried tomato & you'll be rockin it!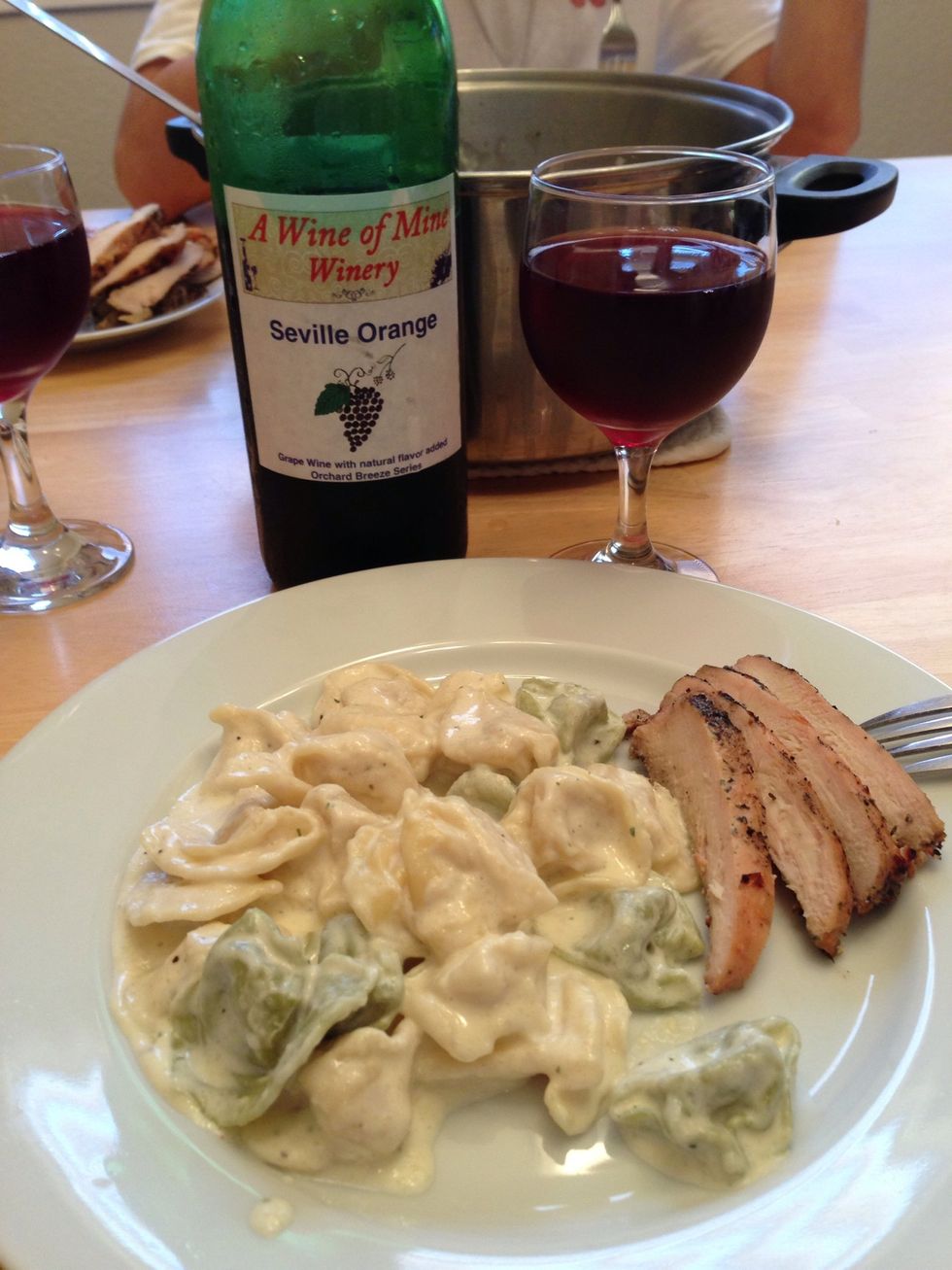 Add some grilled chicken...
Kosher salt
1.0 Box Tortellini
1/4 Stick of Butter
1.0Tbsp Minced Garlic
Parmesan cheese
1.0pt Heavy Whipping Cream
1.0 Box Frozen Garlic Bread
Olive Oil
Balsamic Vinagar
Italian Bread Dip Seasoning
Garlic Salt