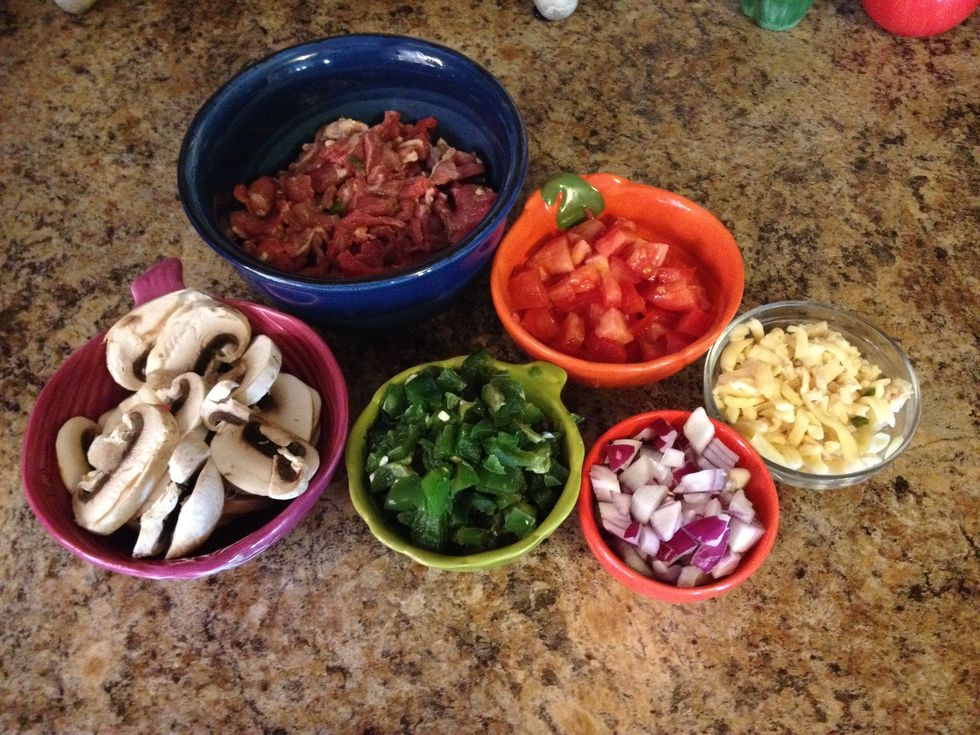 Prep ingredients. This cooks pretty fast, so you want everything ready.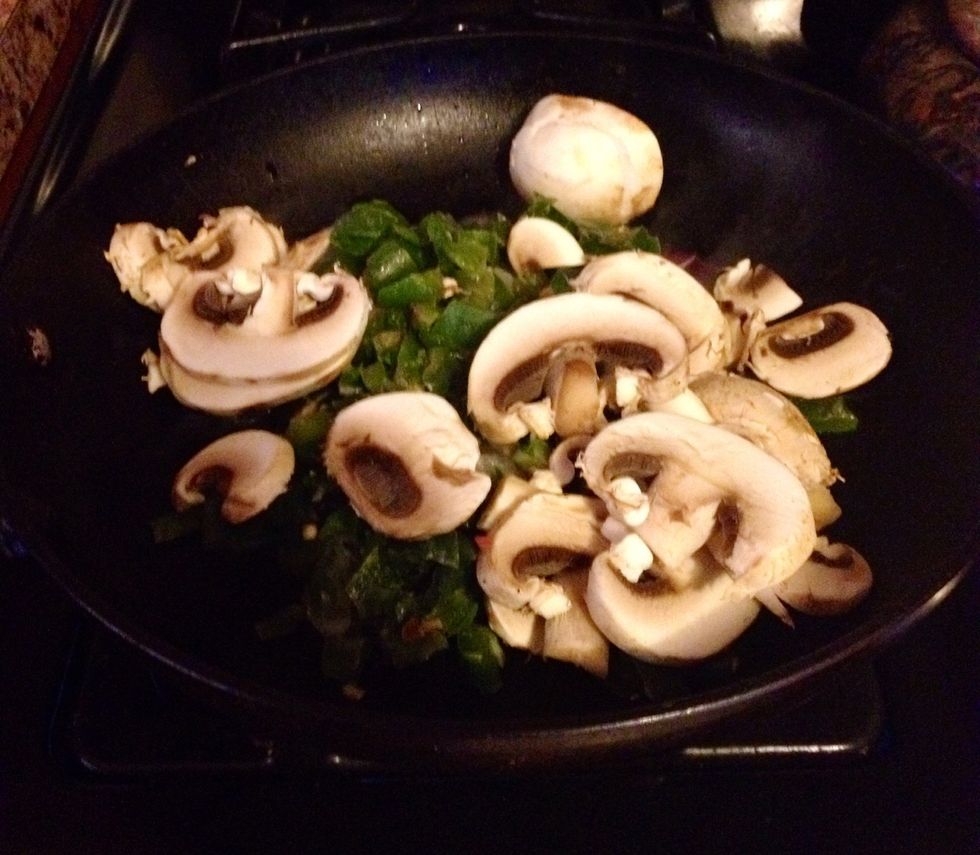 Add onion, garlic, chili and mushrooms to 2 tsp olive oil and sauté 2 minutes.
Add steak and seasonings. I use Himalayan Sea Salt, ground black pepper and ground Chipotle. You can use cumin, oregano, any Mexican spice you favor. Simmer for 5 minutes.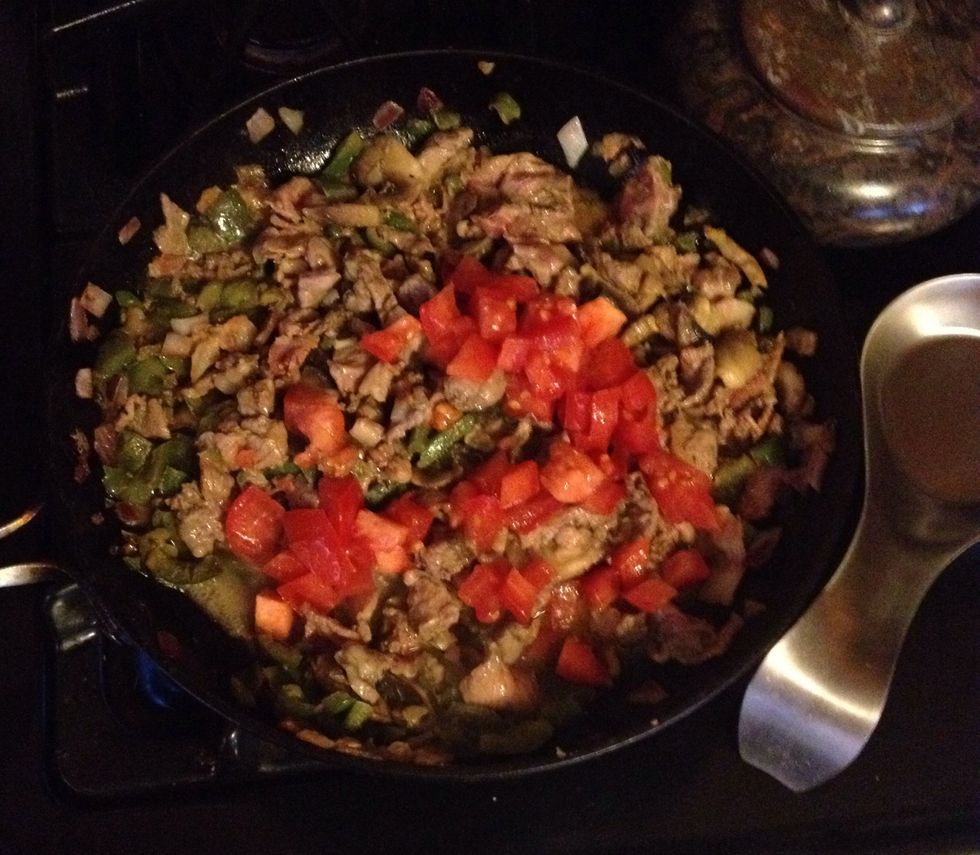 Add tomatoes. Cover and simmer 5-10 minutes. This allows all flavors to mingle and meat to get tender.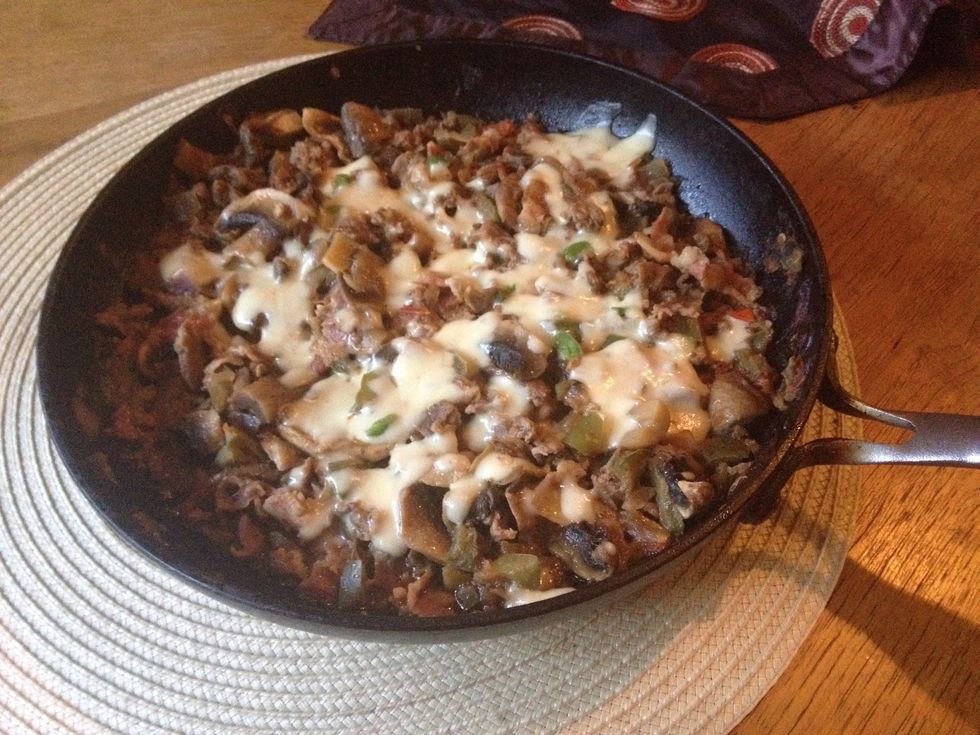 Drain liquid and add cheese. I serve mine right from the pan with sprouted grain tortillas or non-GMO corn tortillas, a green salad with salsa fresca and I tsp of plain Greek yogurt. ENJOY!!!!
Want more info on low-carb, clean eating? Follow Me On Facebook: www.facebook.com/MorphWithMichelle Or, join one of my monthly Clean Eating Classes: https://www.facebook.com/groups/MorphWithMe/
1/2 pound Skirt Steak
1/4 cup diced red onion
1/2 cup diced Pasilla chile
3/4 cup diced tomato
2 cups sliced mushrooms
1 ounce shredded Jack Cheese
1 clove garlic minced
Misc seasoning to taste
Michelle Royale Vidal - Heromom
Certified Health and Nutrition Coach. Survivor of chronic illness. Learning to use food as medicine. Paying it forward by teaching others the same.