Wanted to get rid of all the left over food in the fridge & therefore this soup. No carrots so no vitamin C :)
4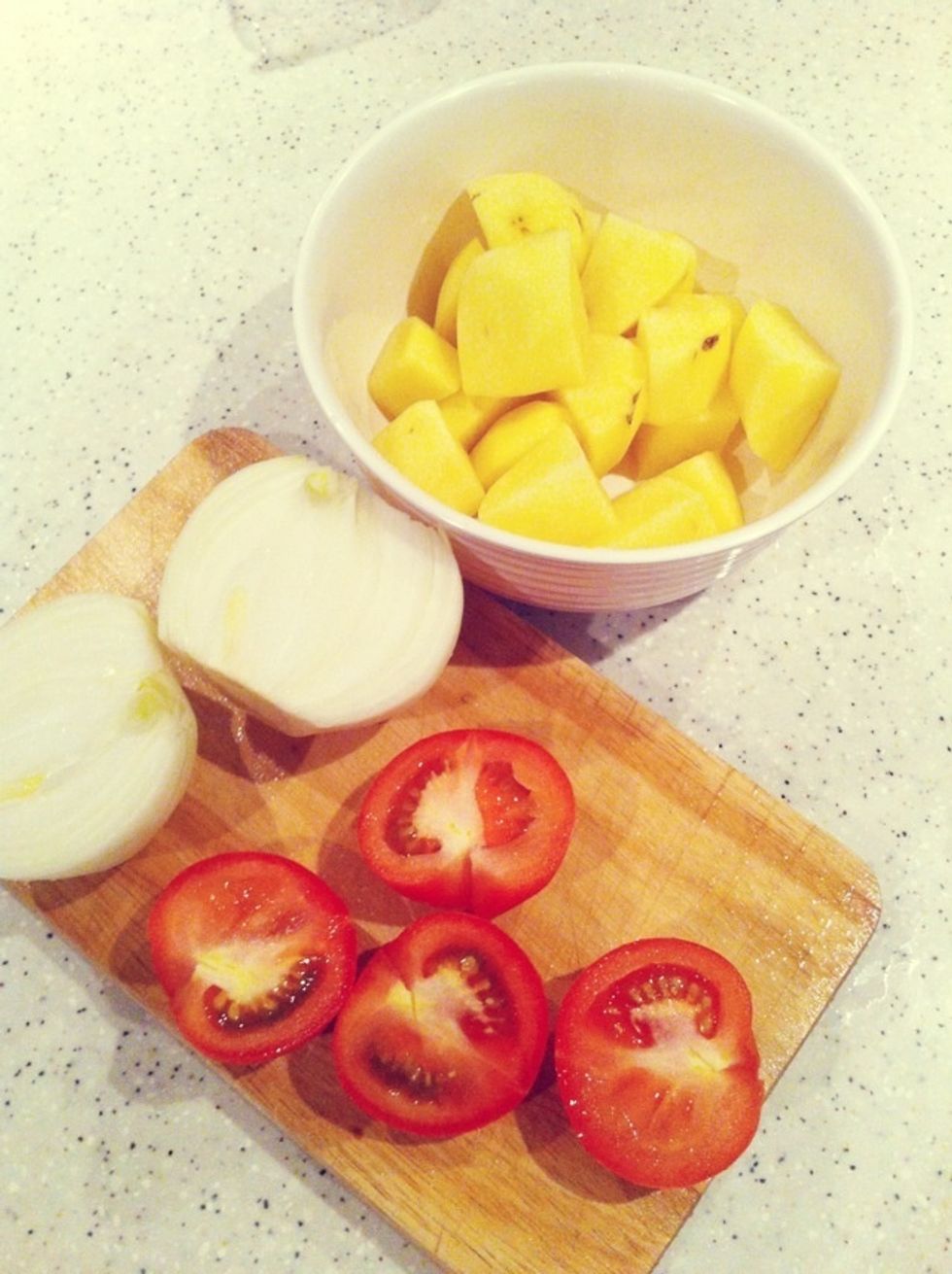 Wash & chop the tomatoes, potatoes & onion into pieces.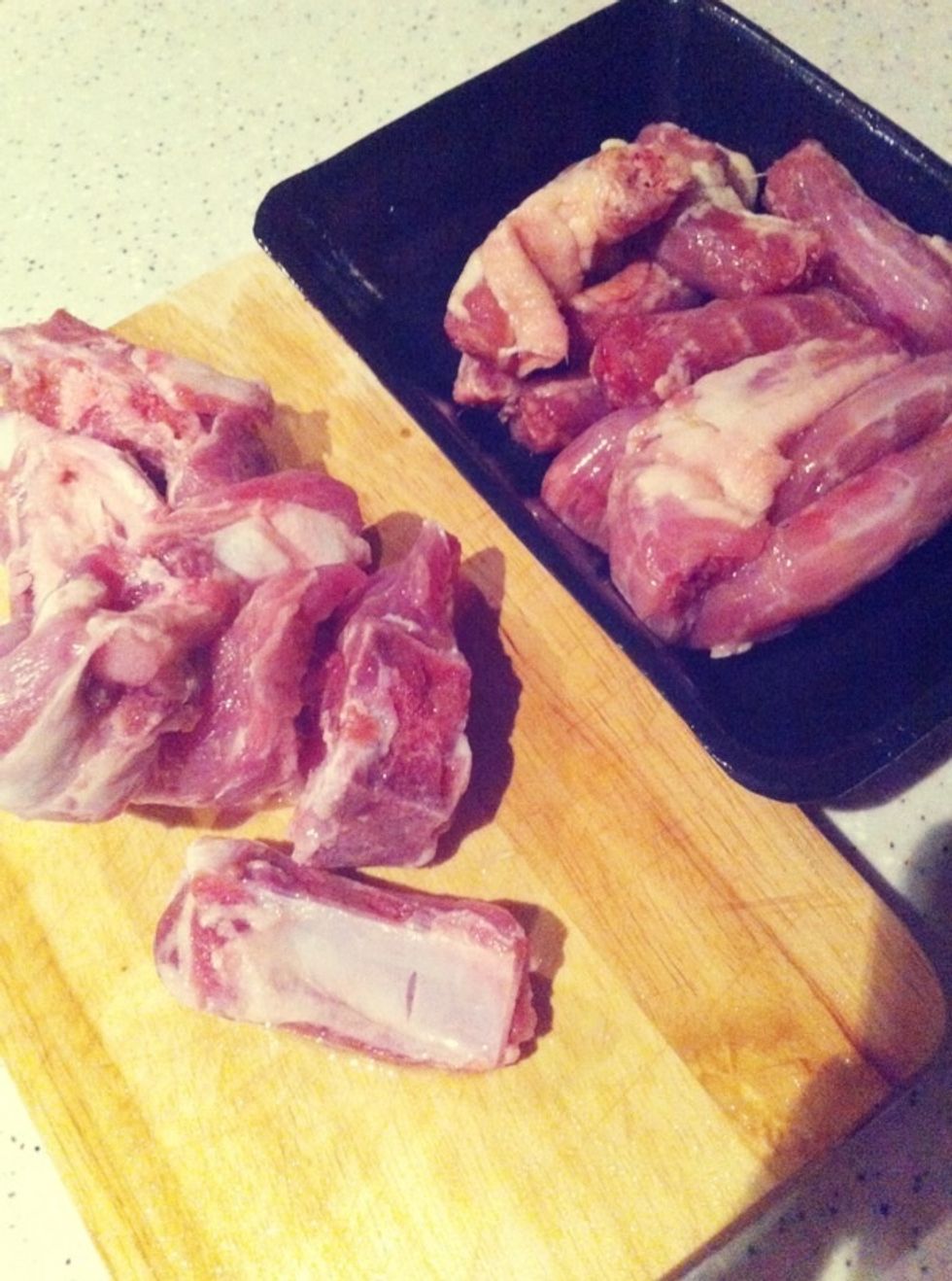 Wash the chicken neck & pork ribs.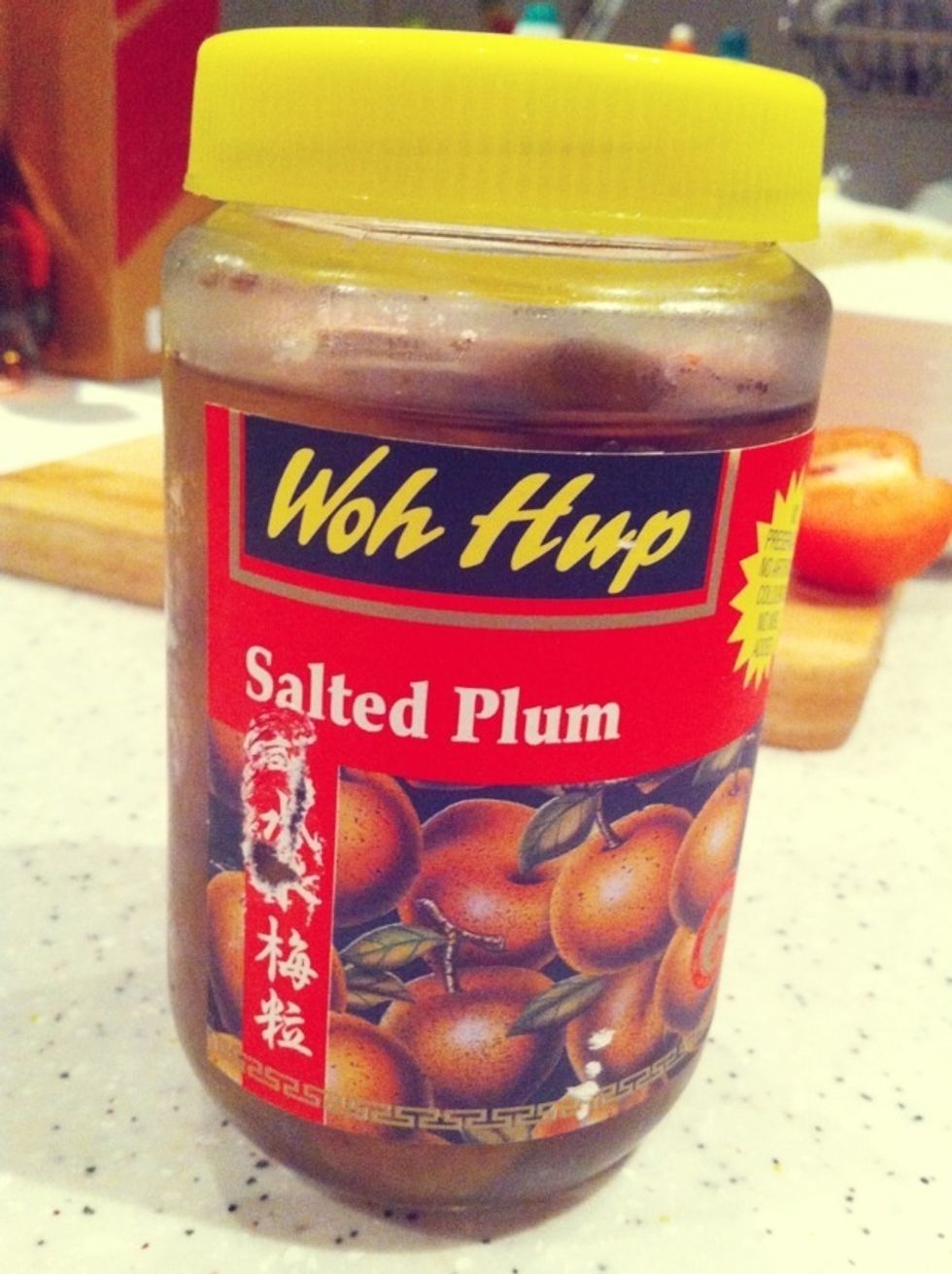 Left almost a full can in the fridge, so I'm gonna add this into the soup too.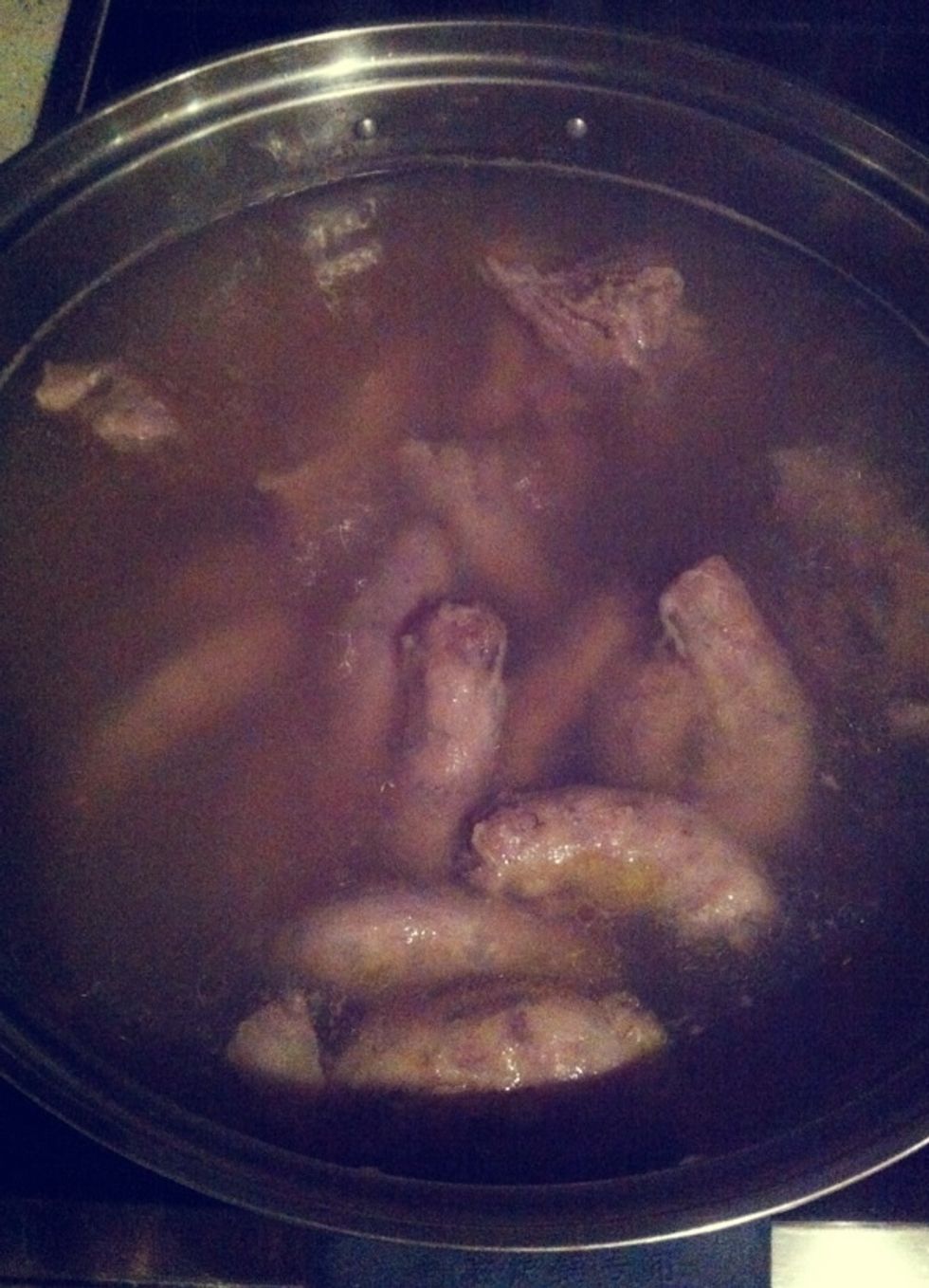 Boil the chicken necks & pork ribs.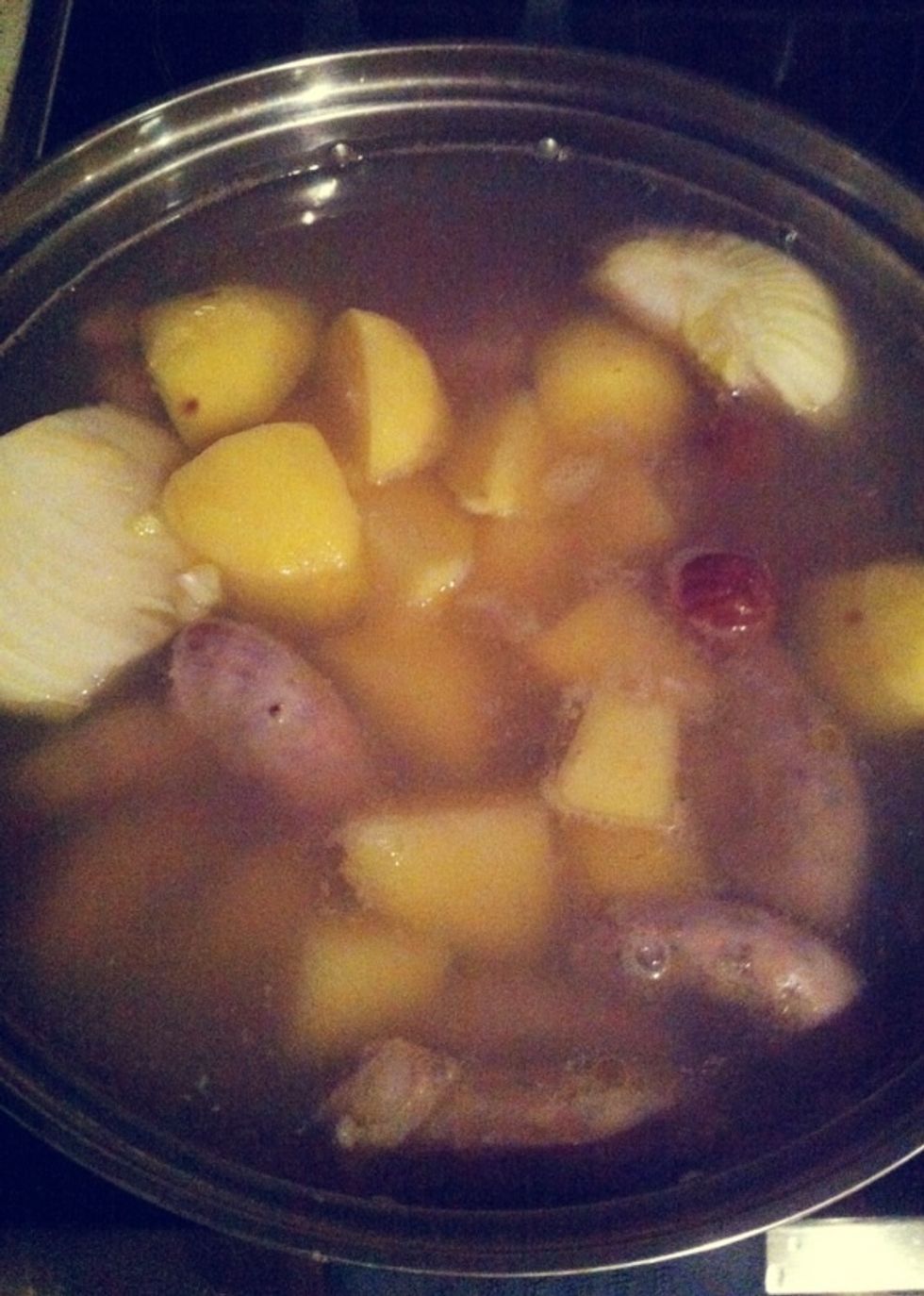 Add in potatoes, onion & salted plums, let it boils before reducing the fire to cook till everything is soft.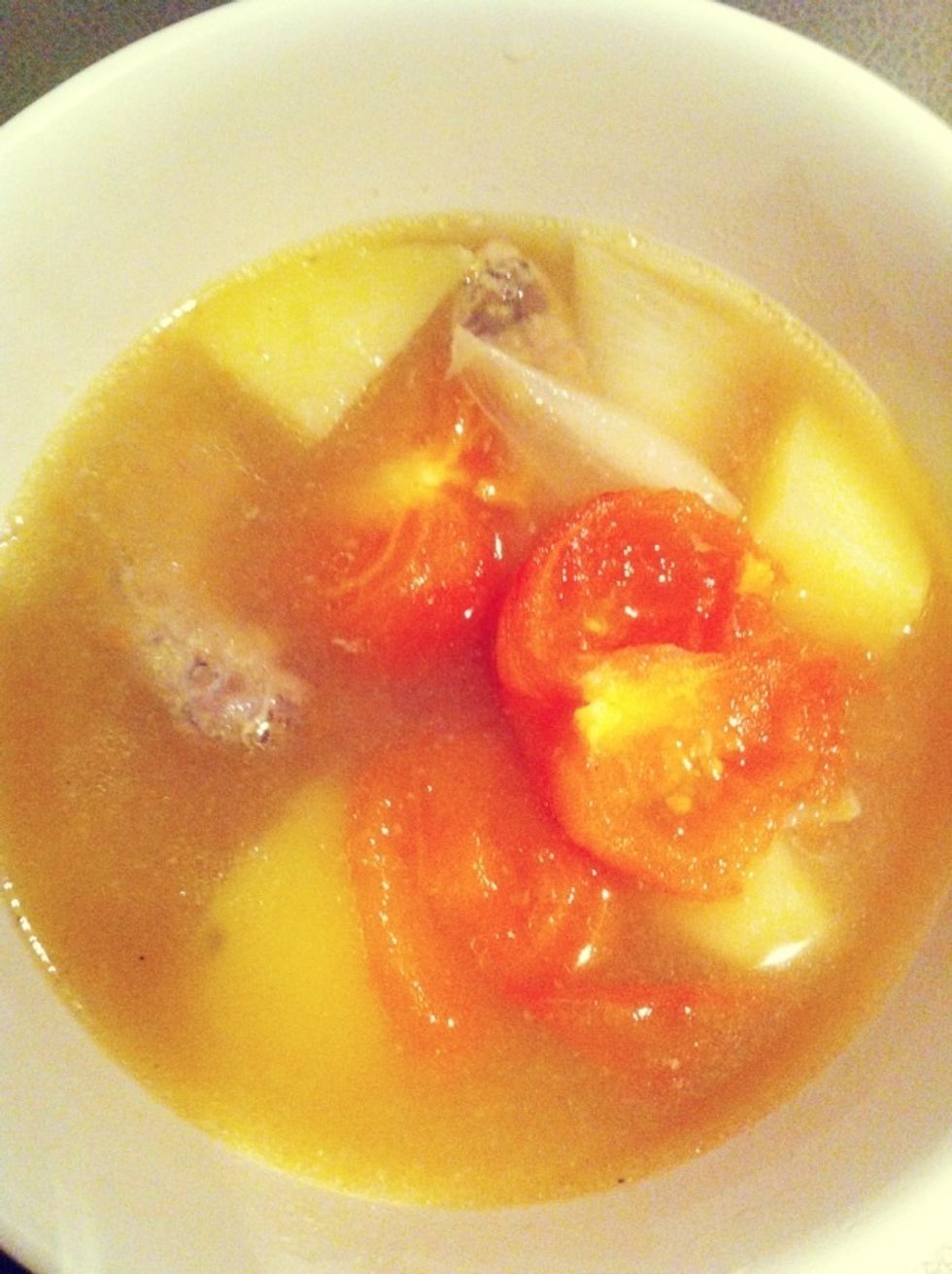 Add in the tomatoes & let it cook for another 15-20mins / till its soft before serving. With the salted plum, I didn't have to season the soup.
If you've the time, it would be prefect to dump all the ingredients into the pot, cover the lid & let it slow cook for 2-3hours.
2.0 Potato
6.0 Tomato
5.0 Salted plum
100.0g Chicken neck
100.0g Pork rib
1.0 Big onion
1.0pch Pepper