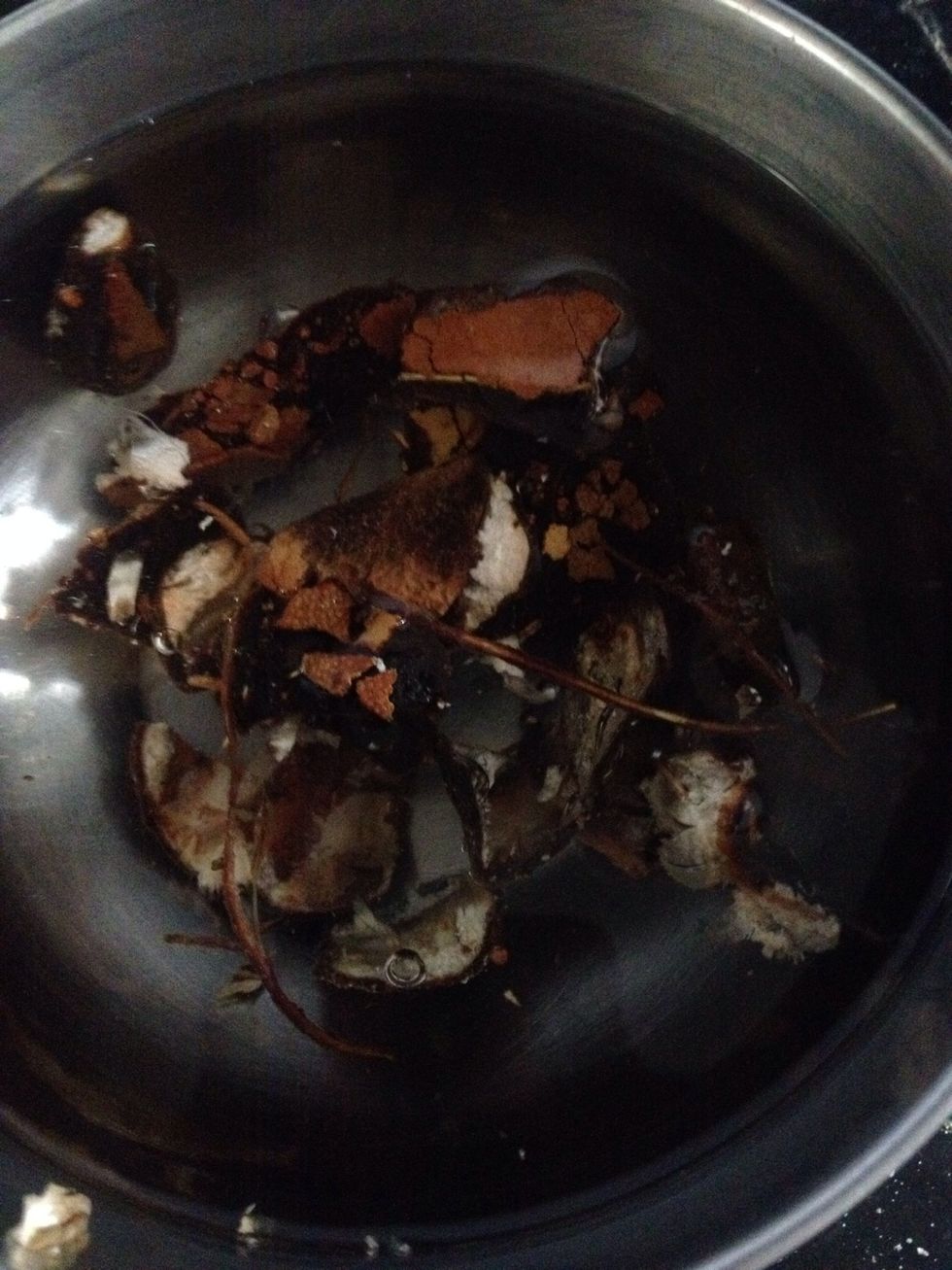 Soak tamarind in water for 10 min
Take chickpea flour in a bowl . Add salt, carrom seeds.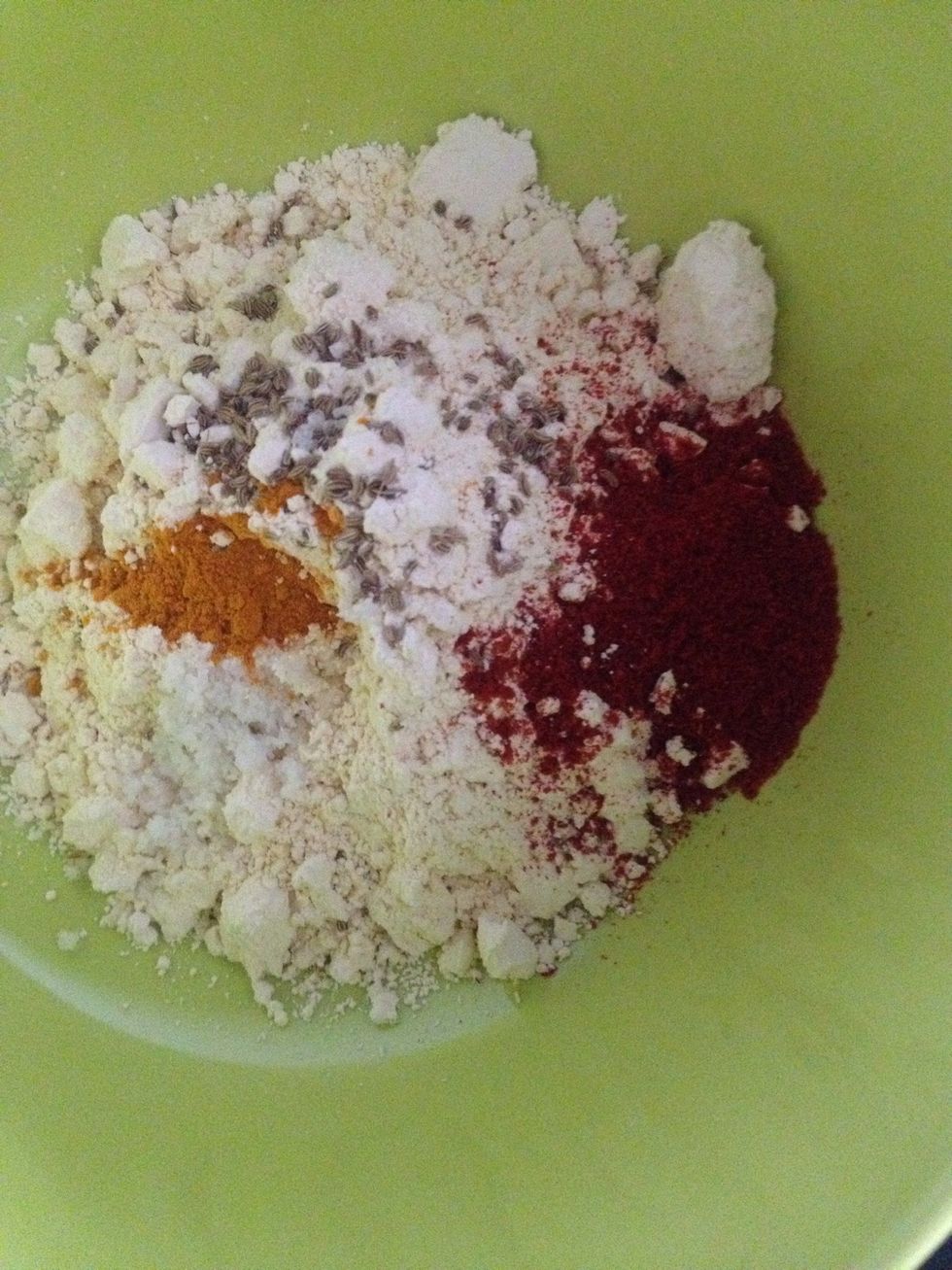 Add turmeric and chilli powder
Add cumin and coriander powder.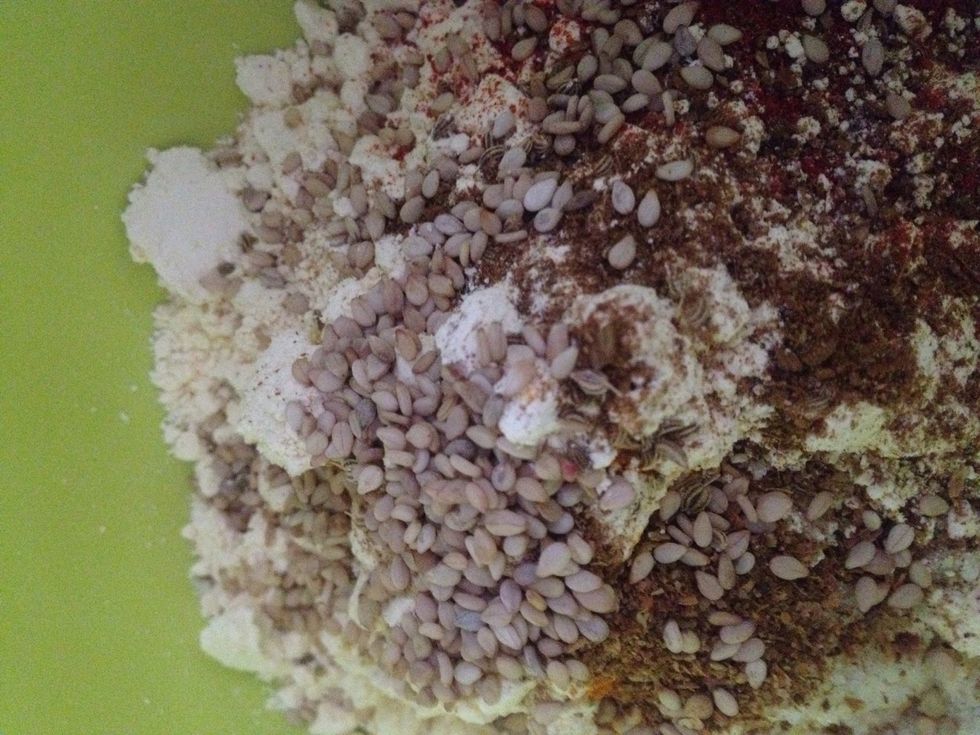 Add half of the sesame seeds. Add tamarind pulp to this and mix well. Note: crushing the tamarind sosked in water nicely will give you a nice tamarind pulp . You can use ready made extract too.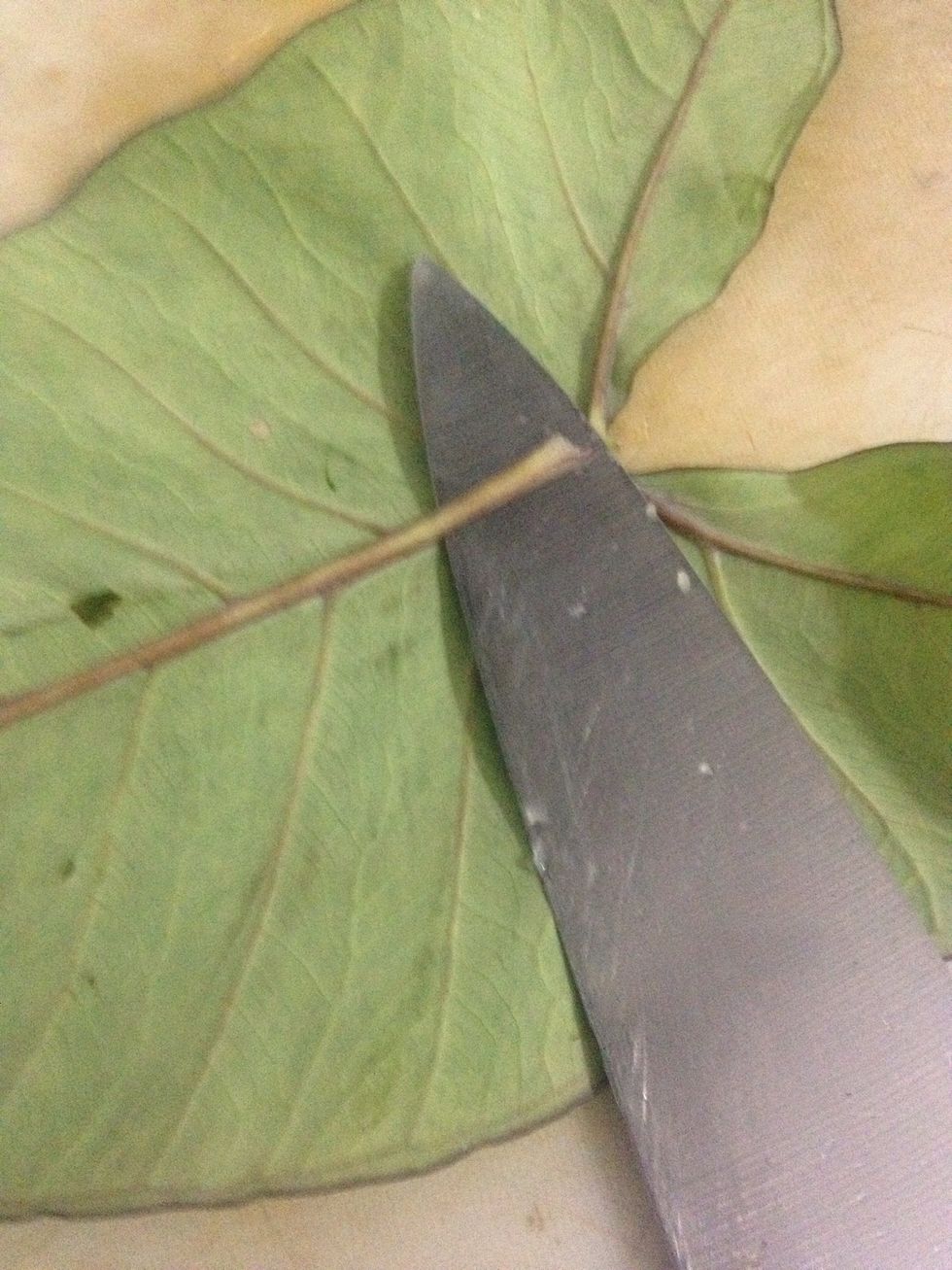 Prep your leaves so they can be easily be rolled cut out thick stems off the leaf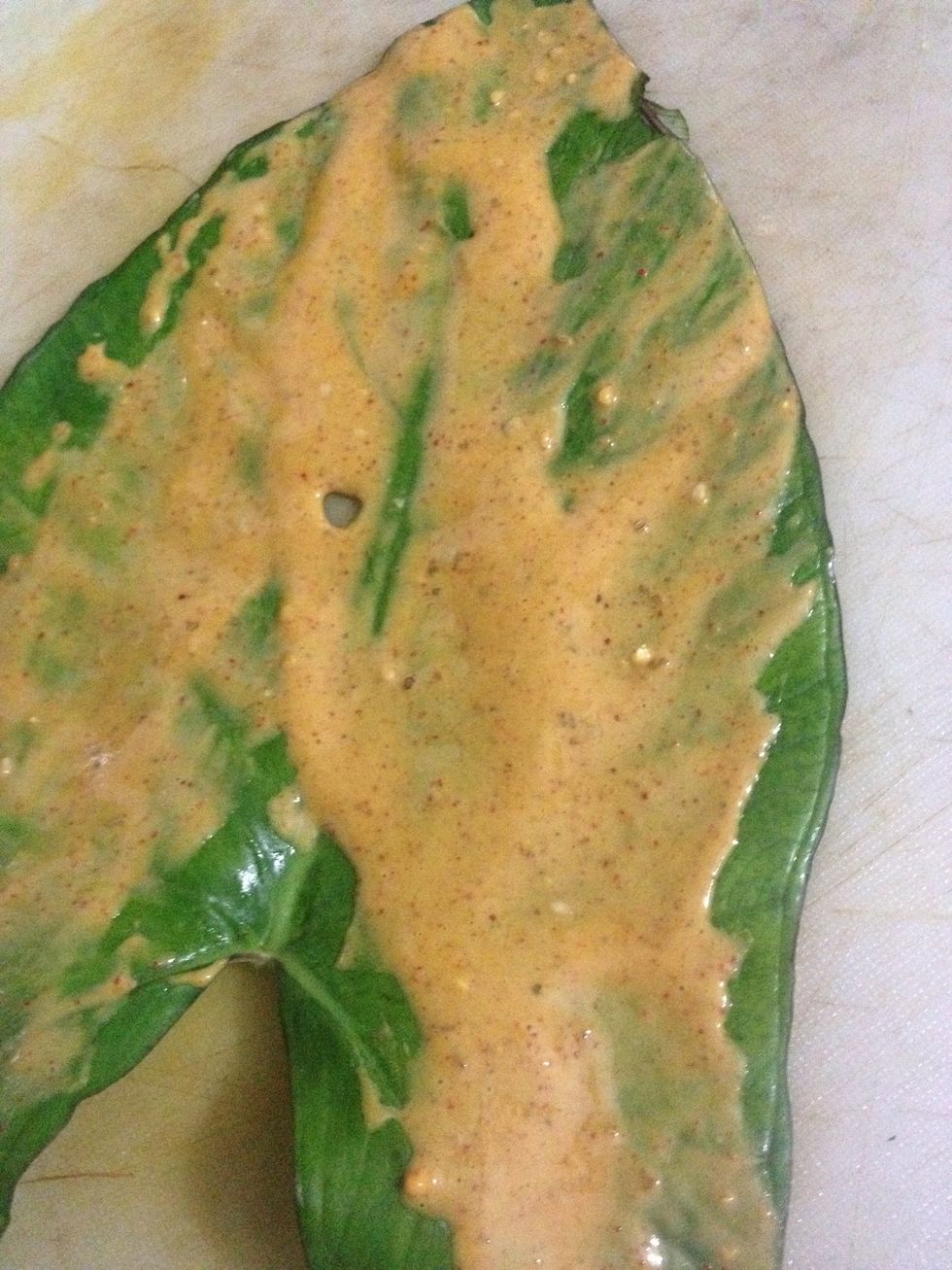 Take a big leave and apply the chickpea paste with a spoon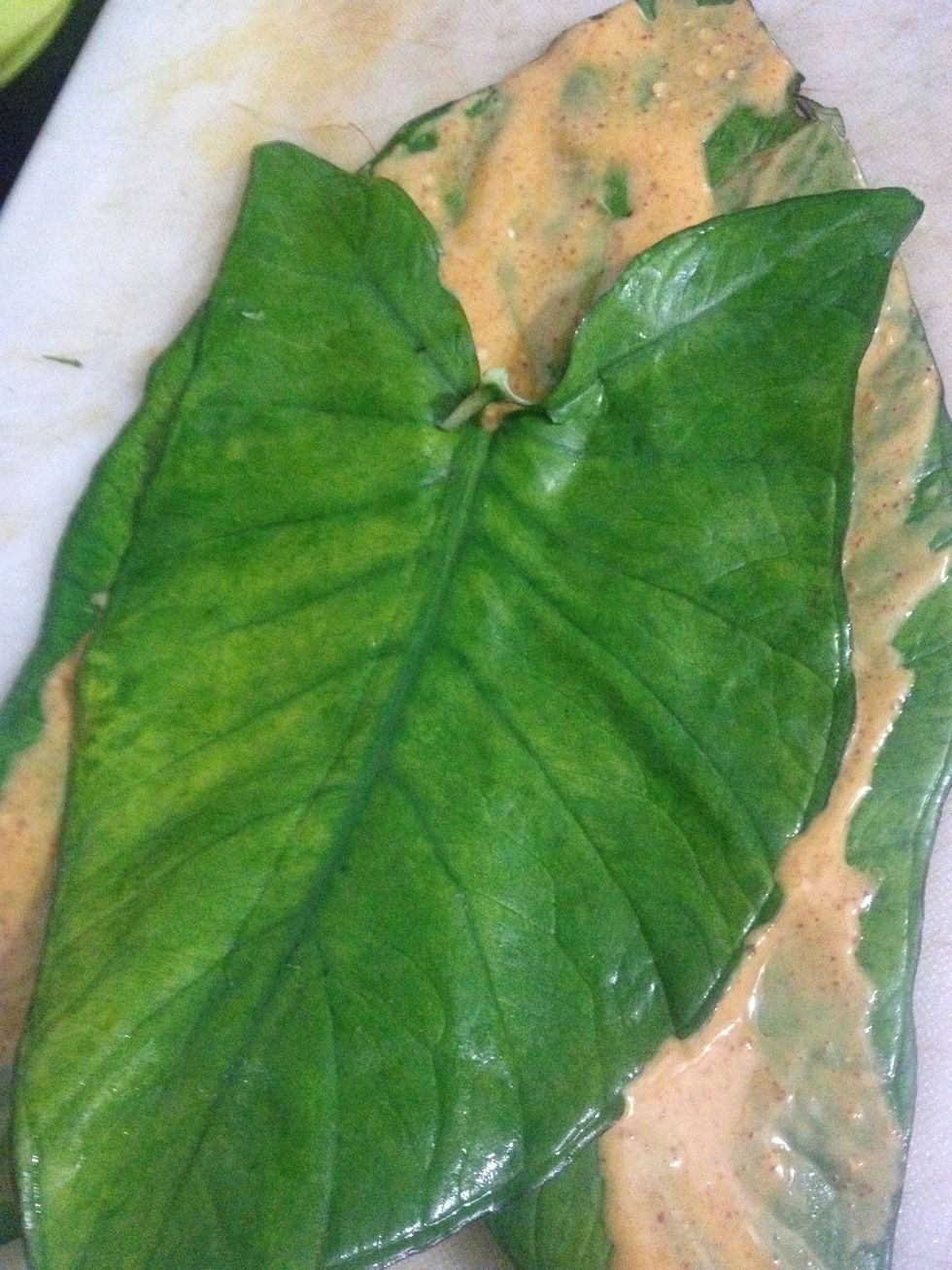 Then arrange another leaf on it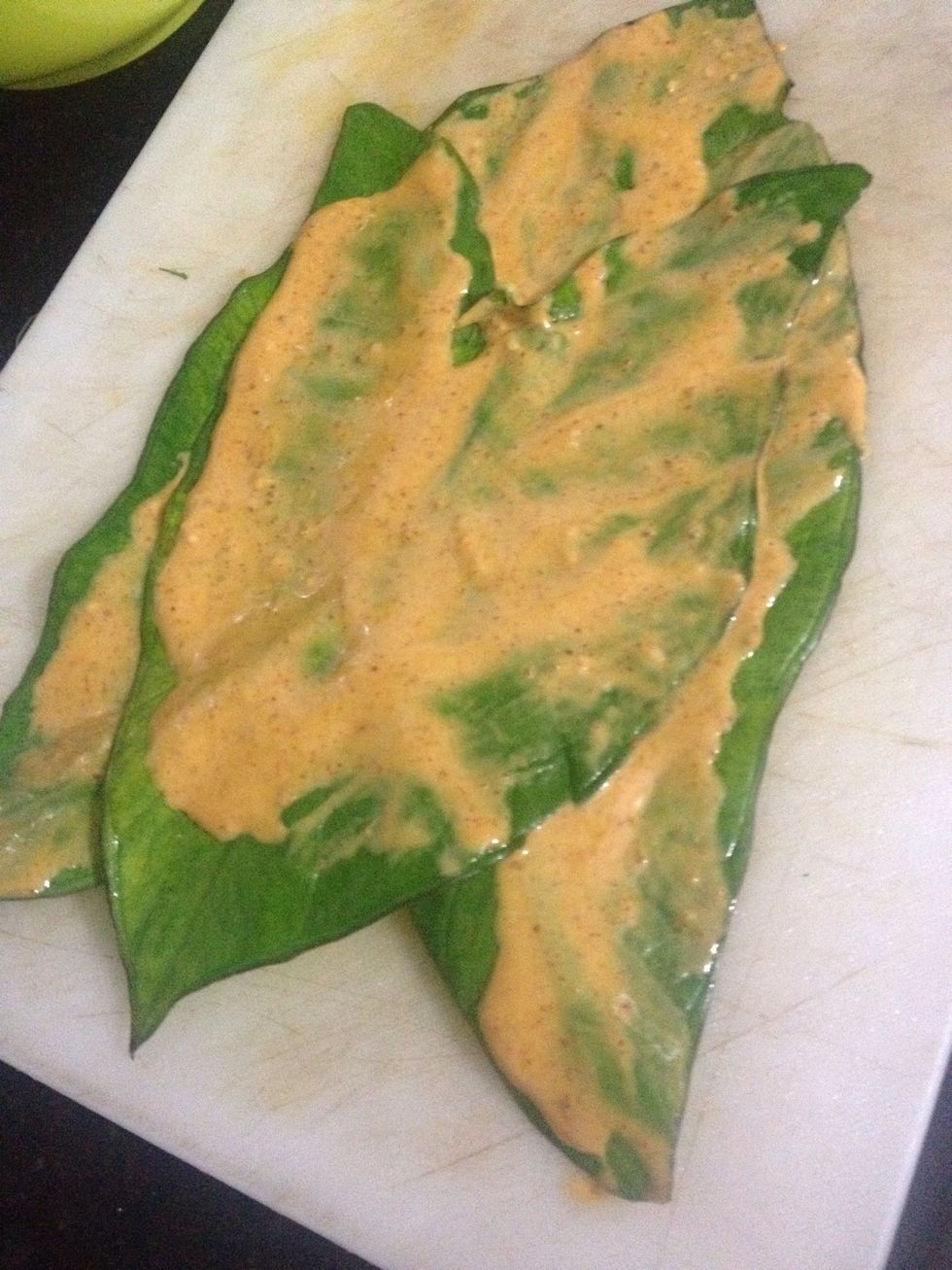 Continue the process of layering till all the leaves are exhaused.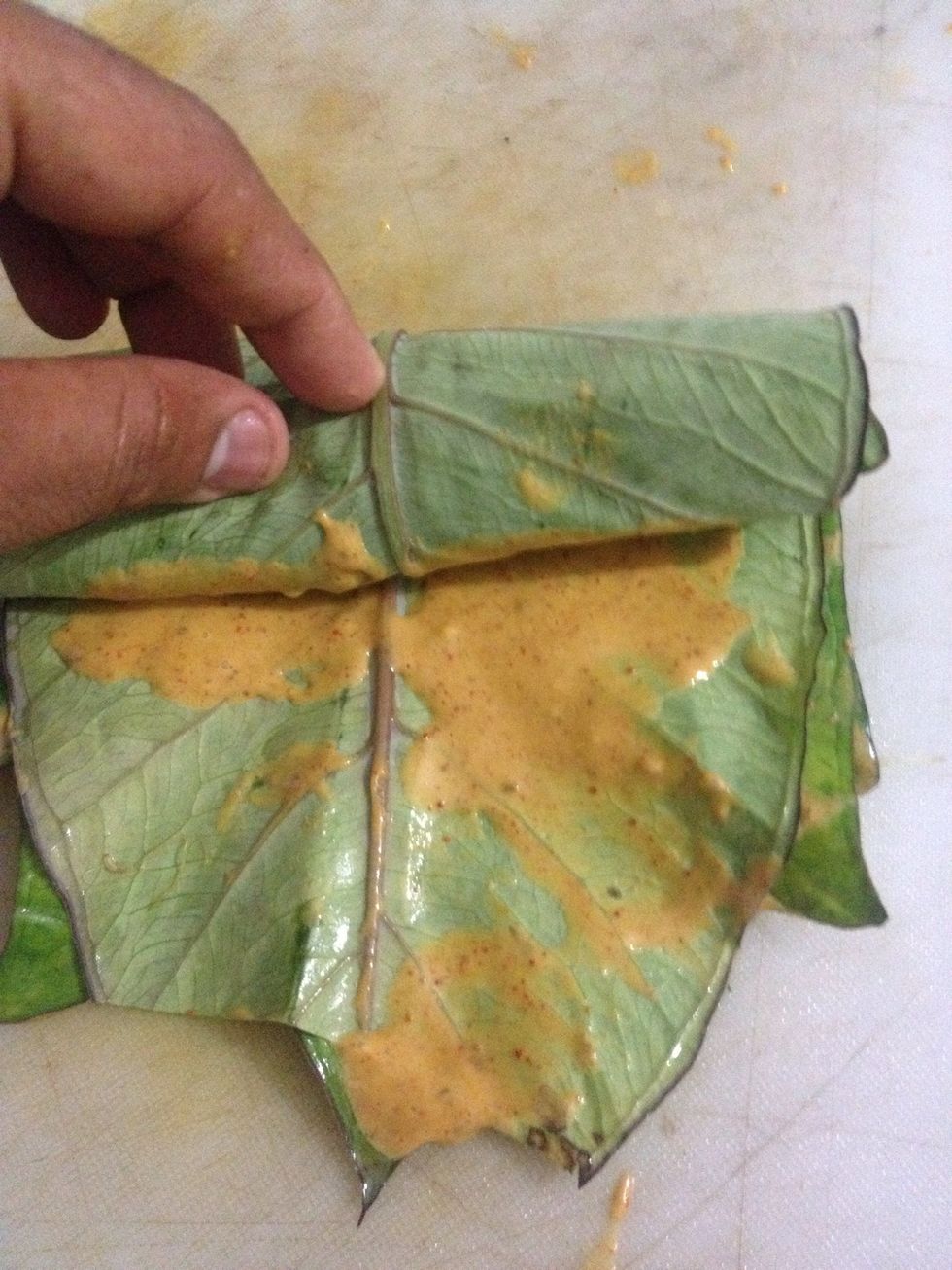 Then roll them into a nice tight log. This is the messy part of this dish you bound to use ur hands . Lick them off once ur done 😜
Keep in a vessel which you can use to steam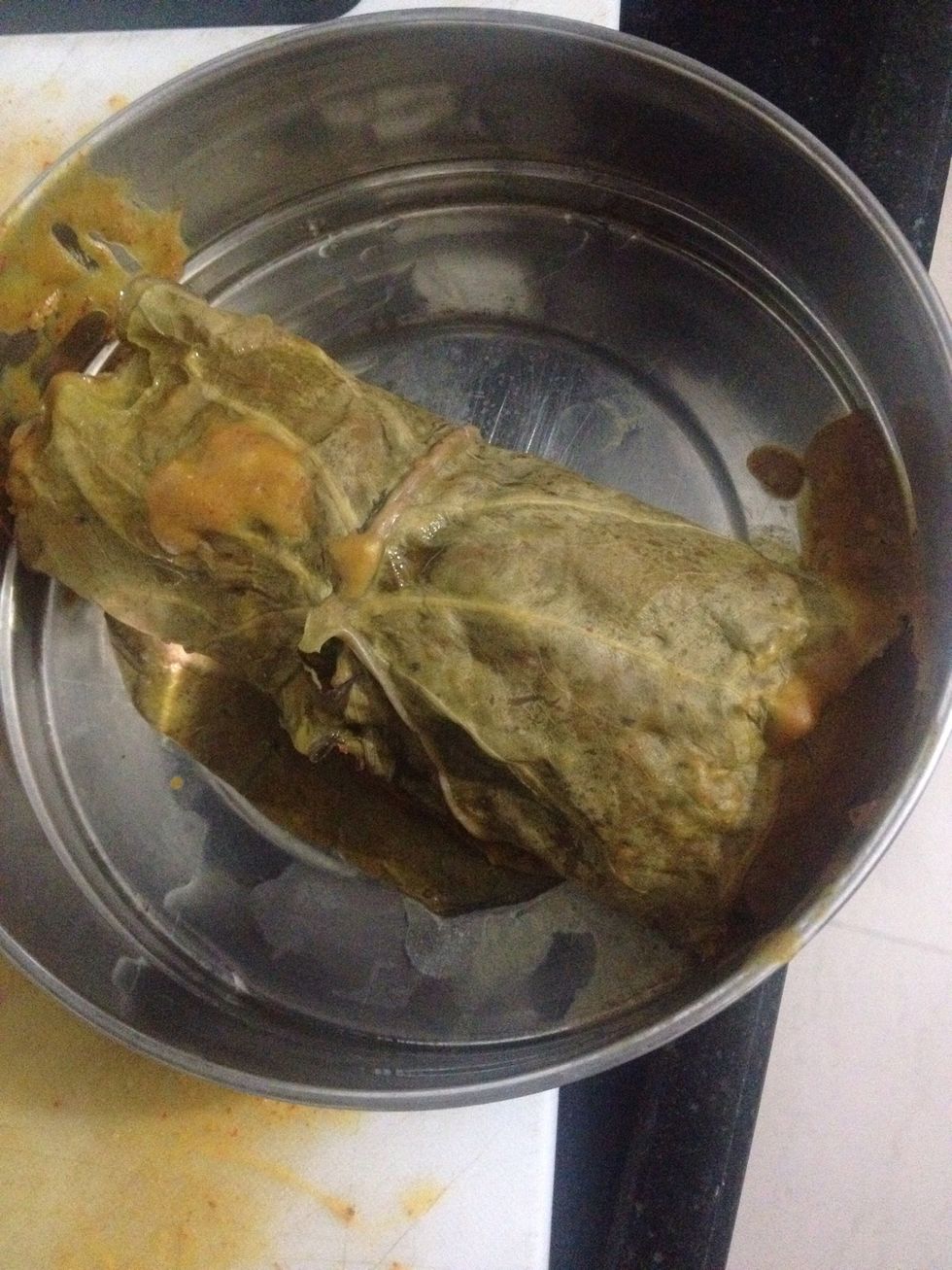 Steam it in a steamer for 15-20 min . This will set the checkpeas paste and make a nice firm log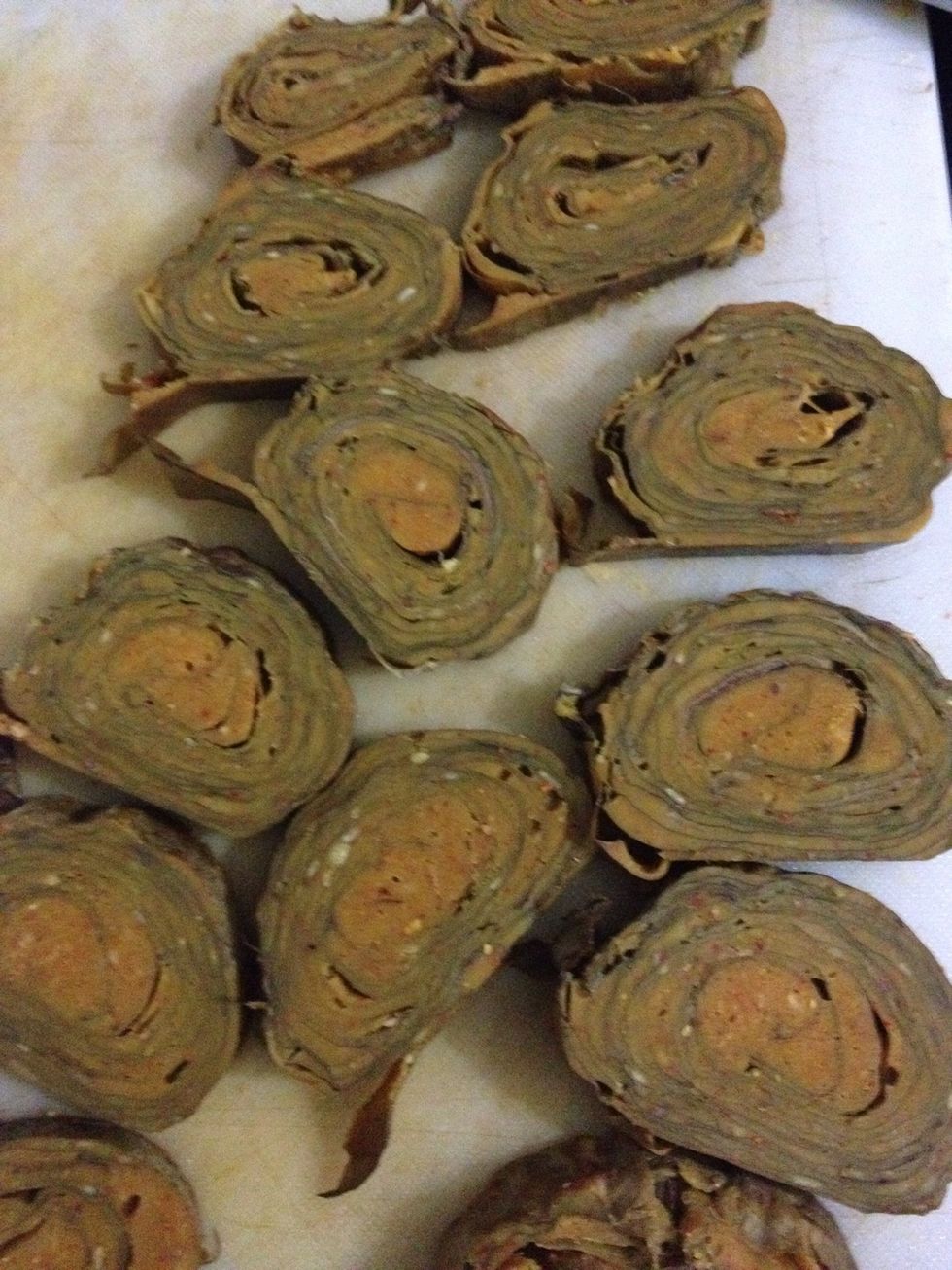 Once the log is cooled cut them in rounds . See the nice cross section. At this stage if ur health conscious you can eat it right away . But i am not so going to next step.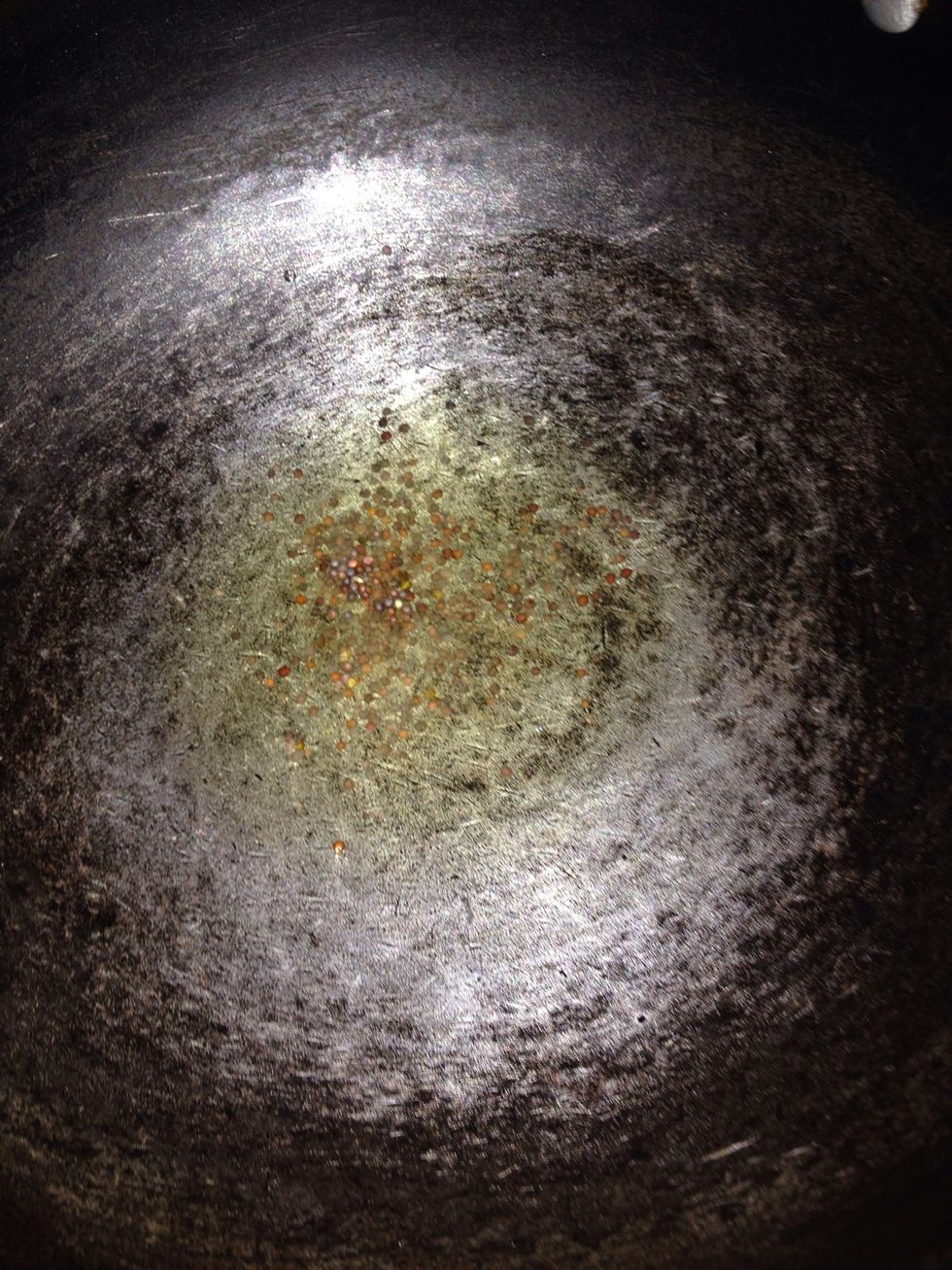 Heat oil and add mustard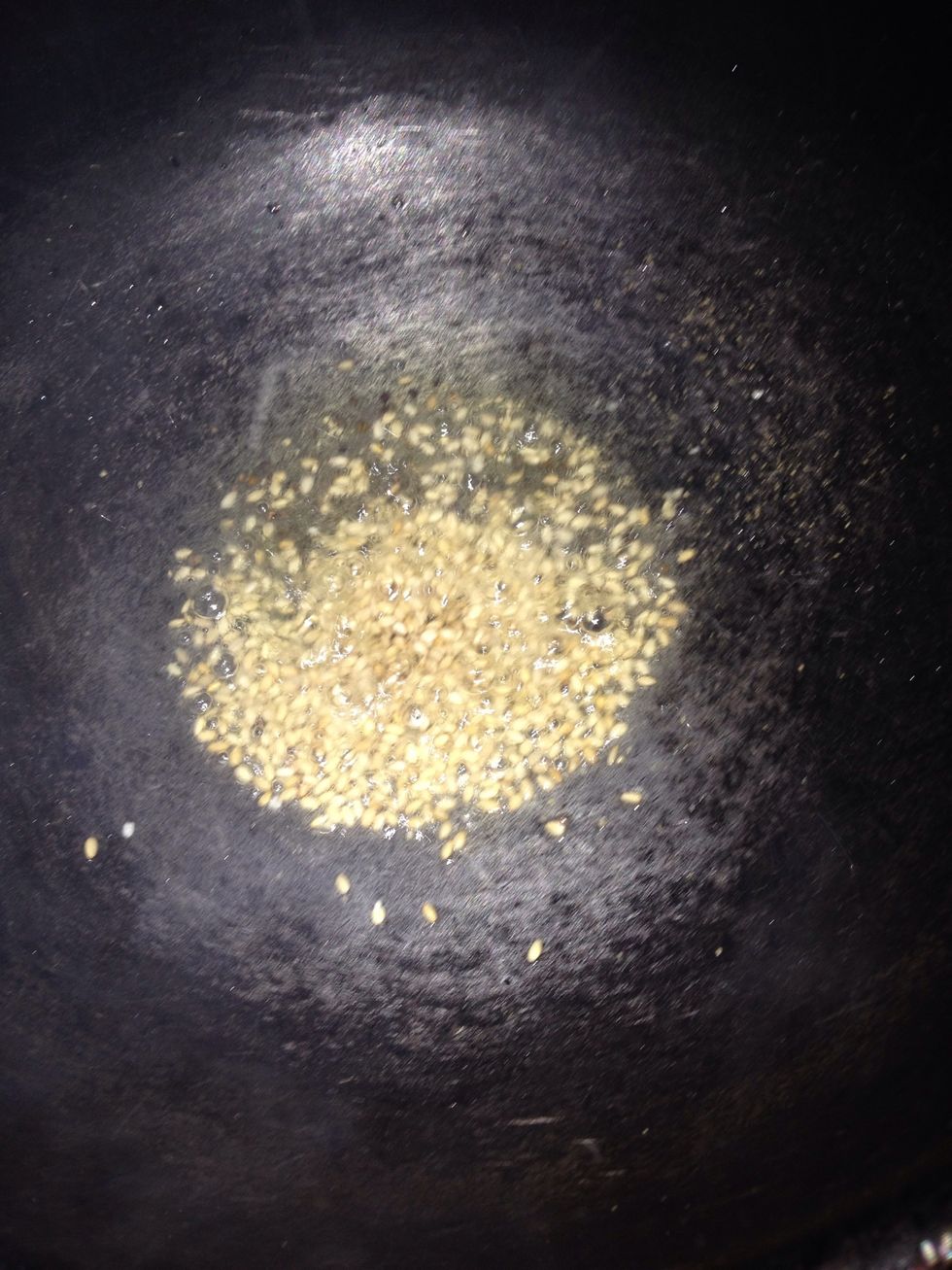 Add sesame seeds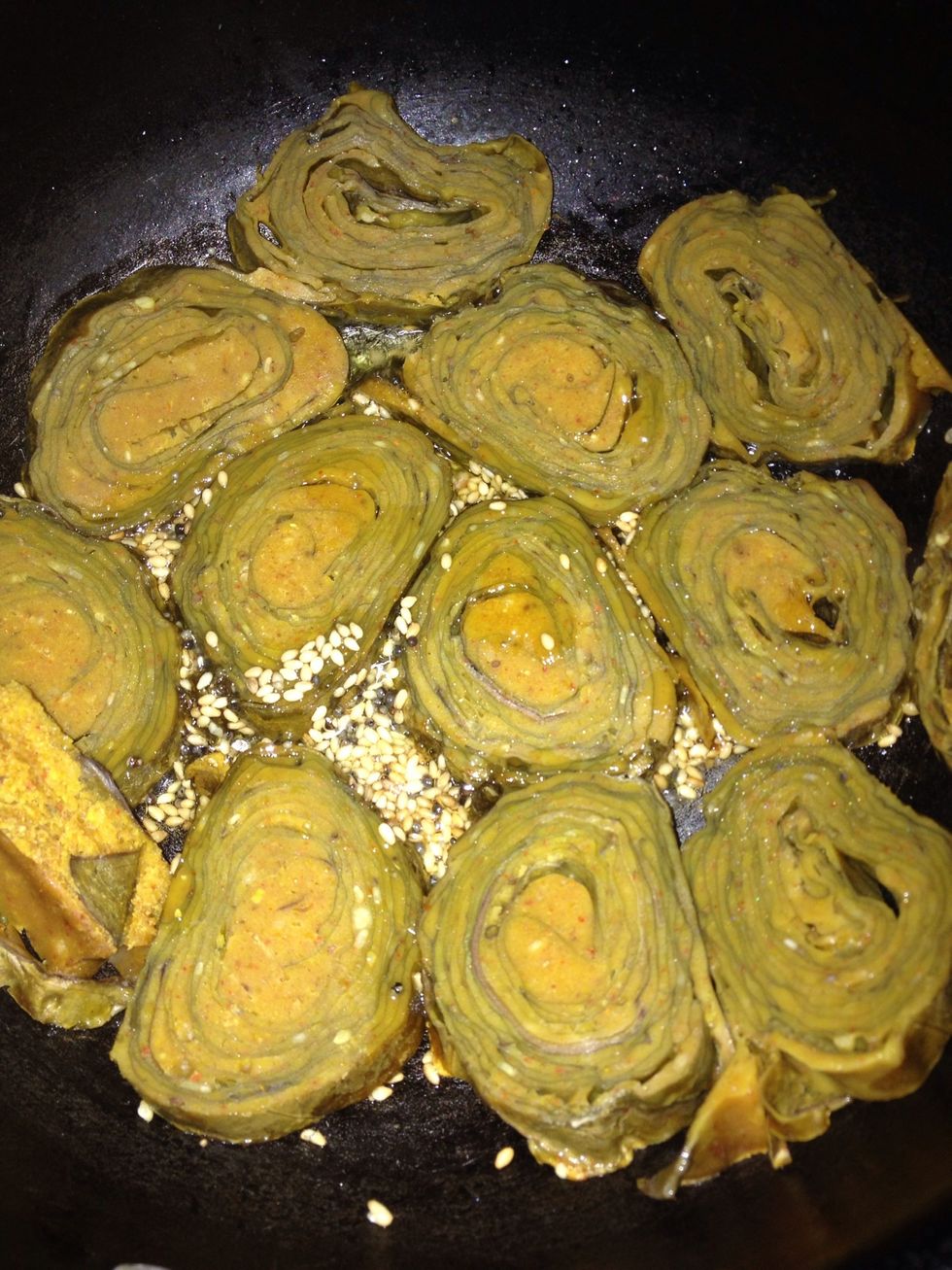 Then add all the peices and shallow fry thrm till crisp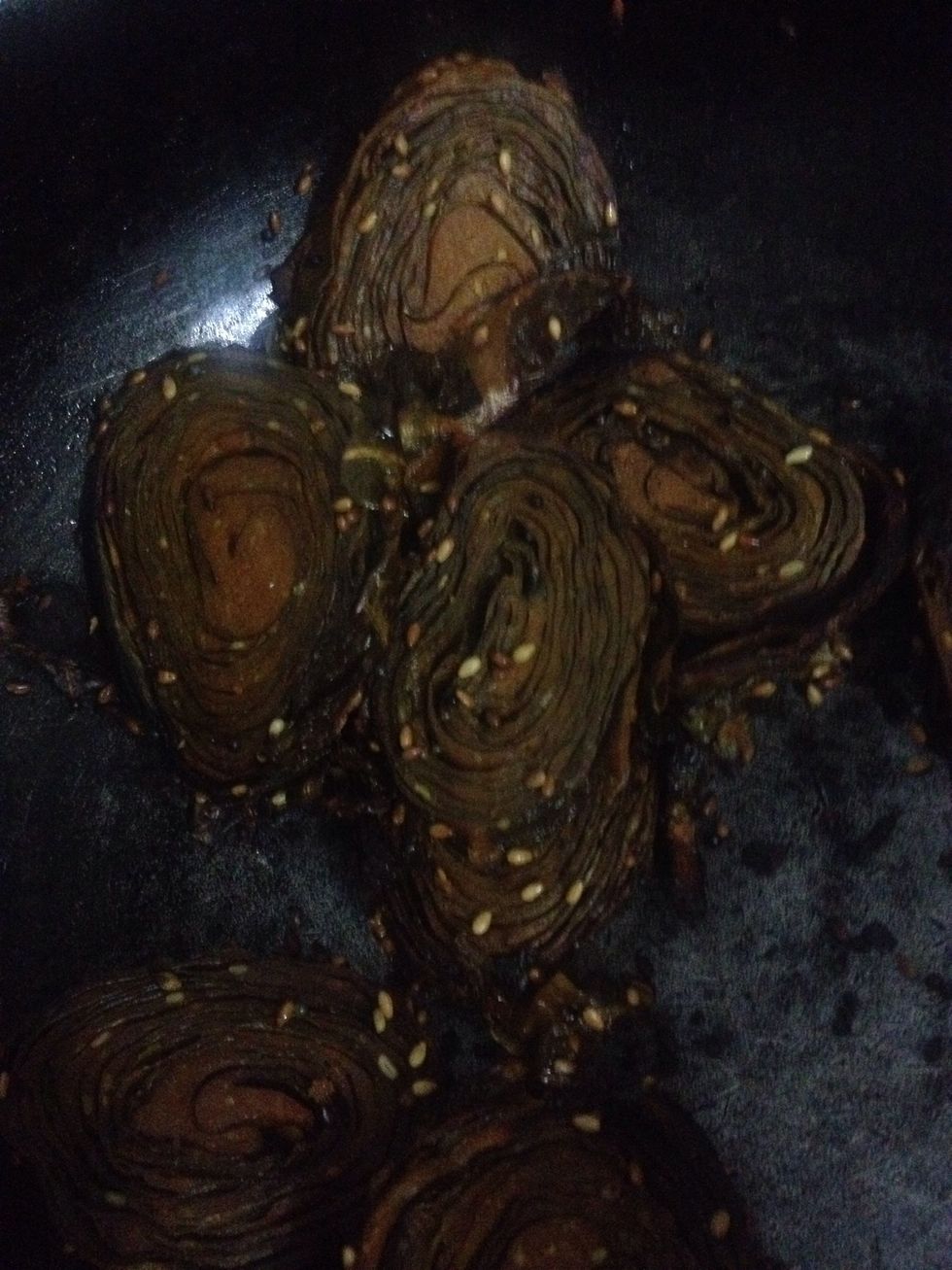 See the change in color . You can also deep fry them in stead of shallow fry .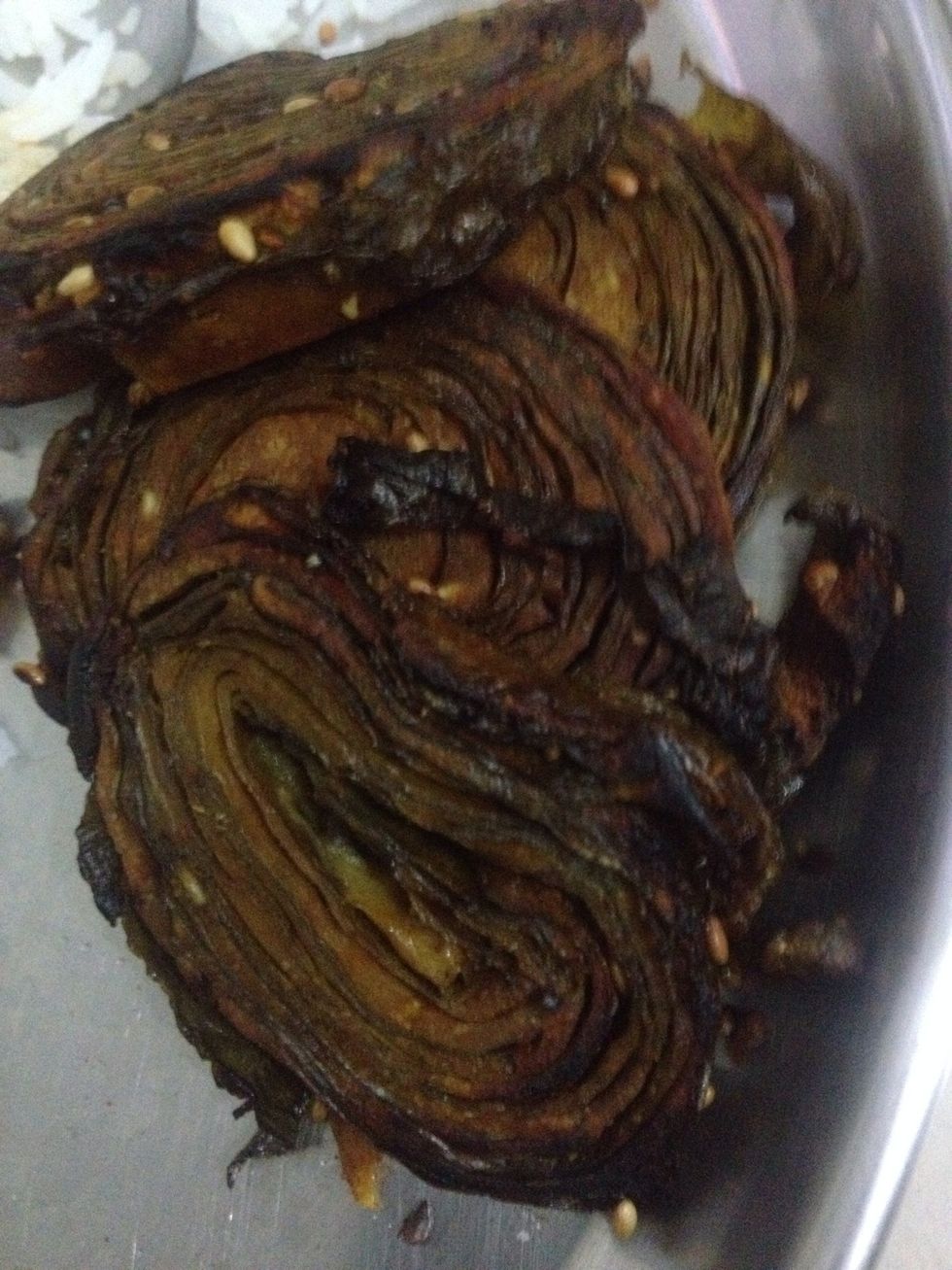 Serve with a wedge of lime.
10.0 Aaloo (colocasia) leaves
1.0c Besan (Chickpeas)flour
1.0tsp Chilli powder
1.0tsp Carrom seeds
2.0tsp Sesame seed
1.0tsp Cummin powder
1.0tsp Coriander powder
1.0tsp Turmeric powder
1.0tsp Mustard seeds
1.0Tbsp Oil
1.0in Ball of tamarind