How to cook a weeks worth of breakfast in 10 minutes
Cook a Weeks Worth of Breakfast in 10 Minutes
22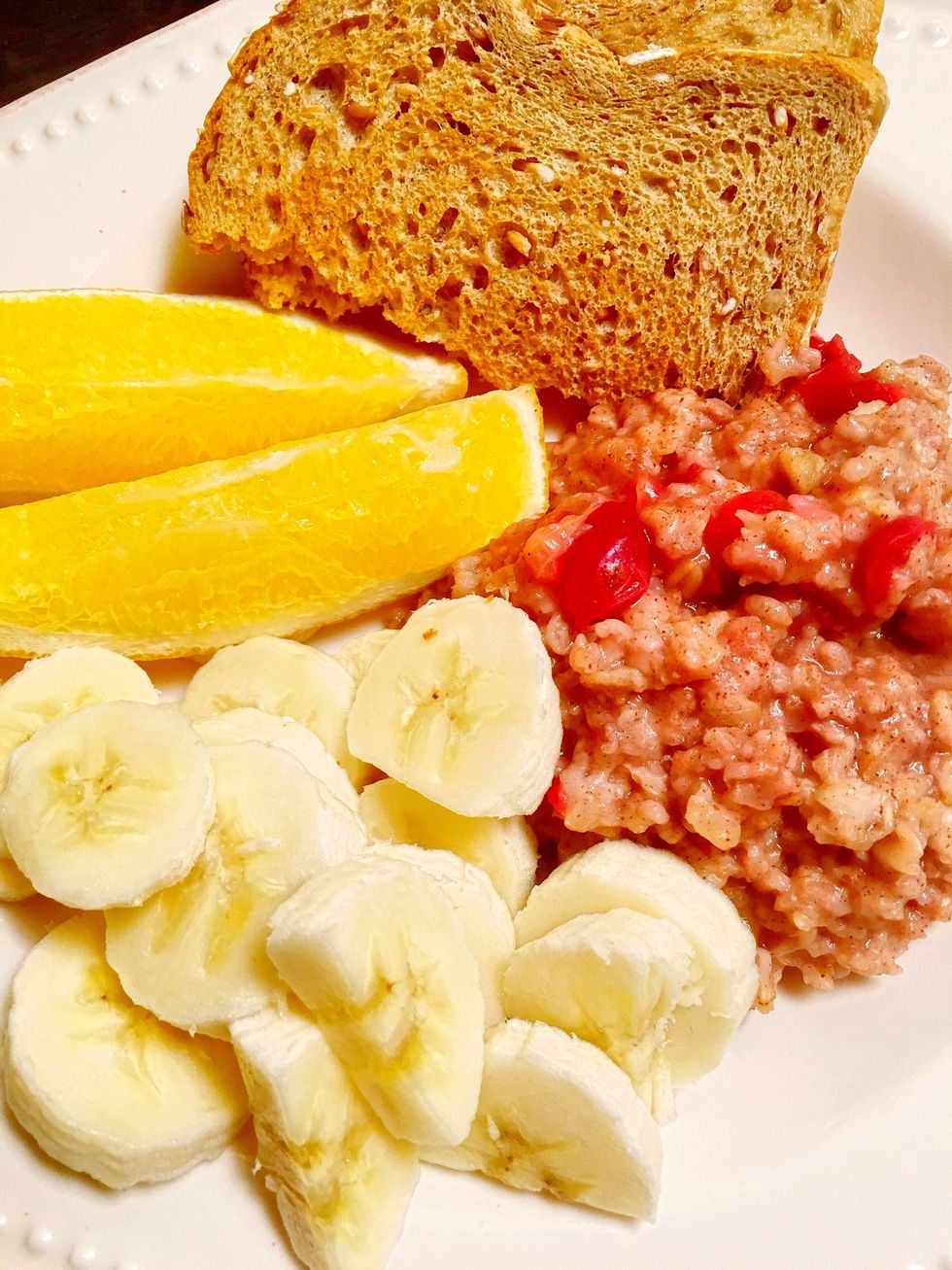 Look at that! Make the oatmeal in 10 minutes; eat it all week. Cranberries, cinnamon, honey and walnuts get you going. Vitamin C, fiber and phytonutrients are a great addition to your day.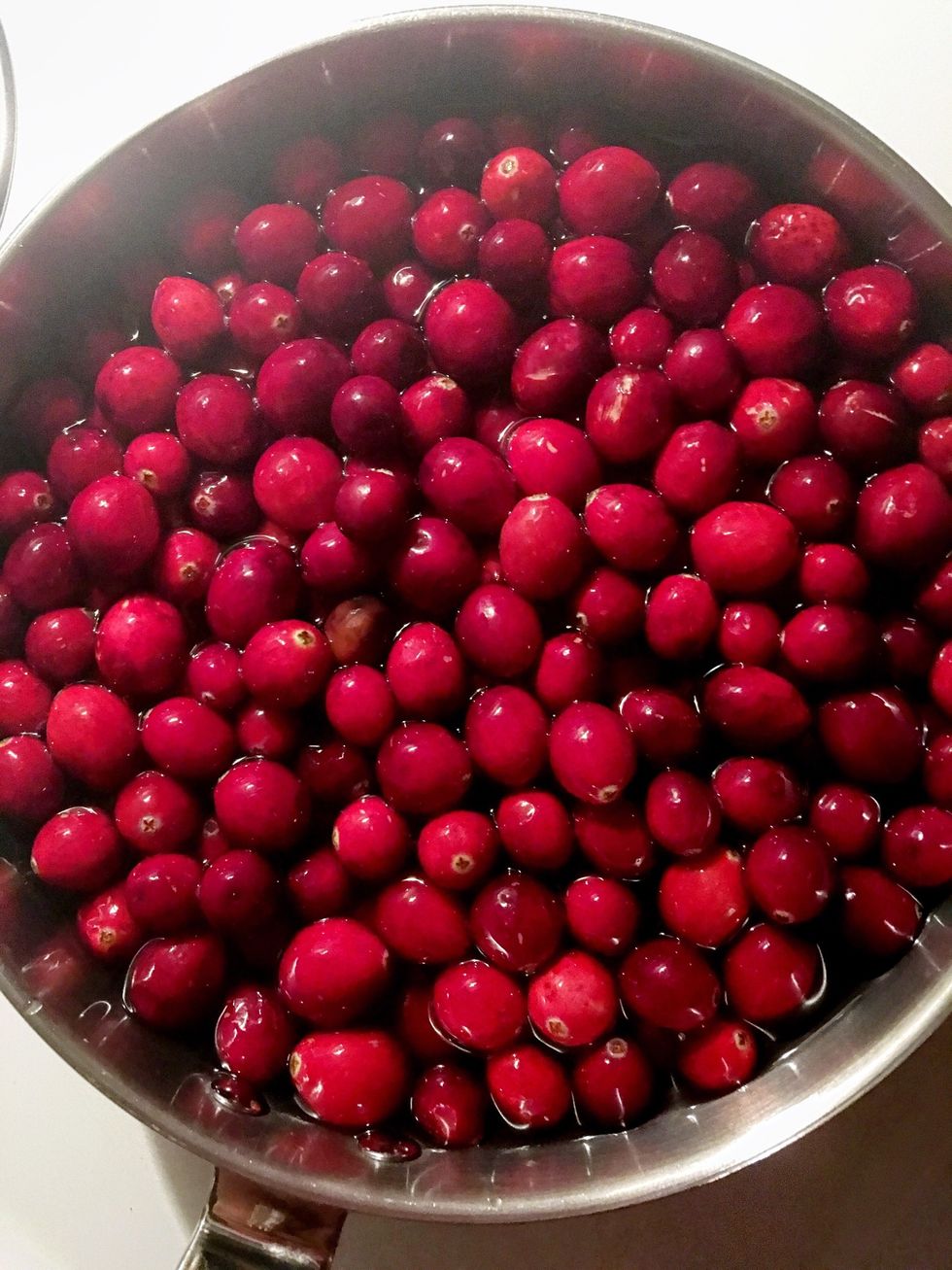 Cook your cranberries. Bring to a boil then turn down to low while you start oats.
They'll spit and create a juice. You'll need to strain/drain. You can reserve the juice for flavored ice cubes later.
Cook 2 cups of whole oats according to packaging. We prefer organic, non GMO and from a gluten free process.
Add strained cranberries to oats just prior to end of cook time.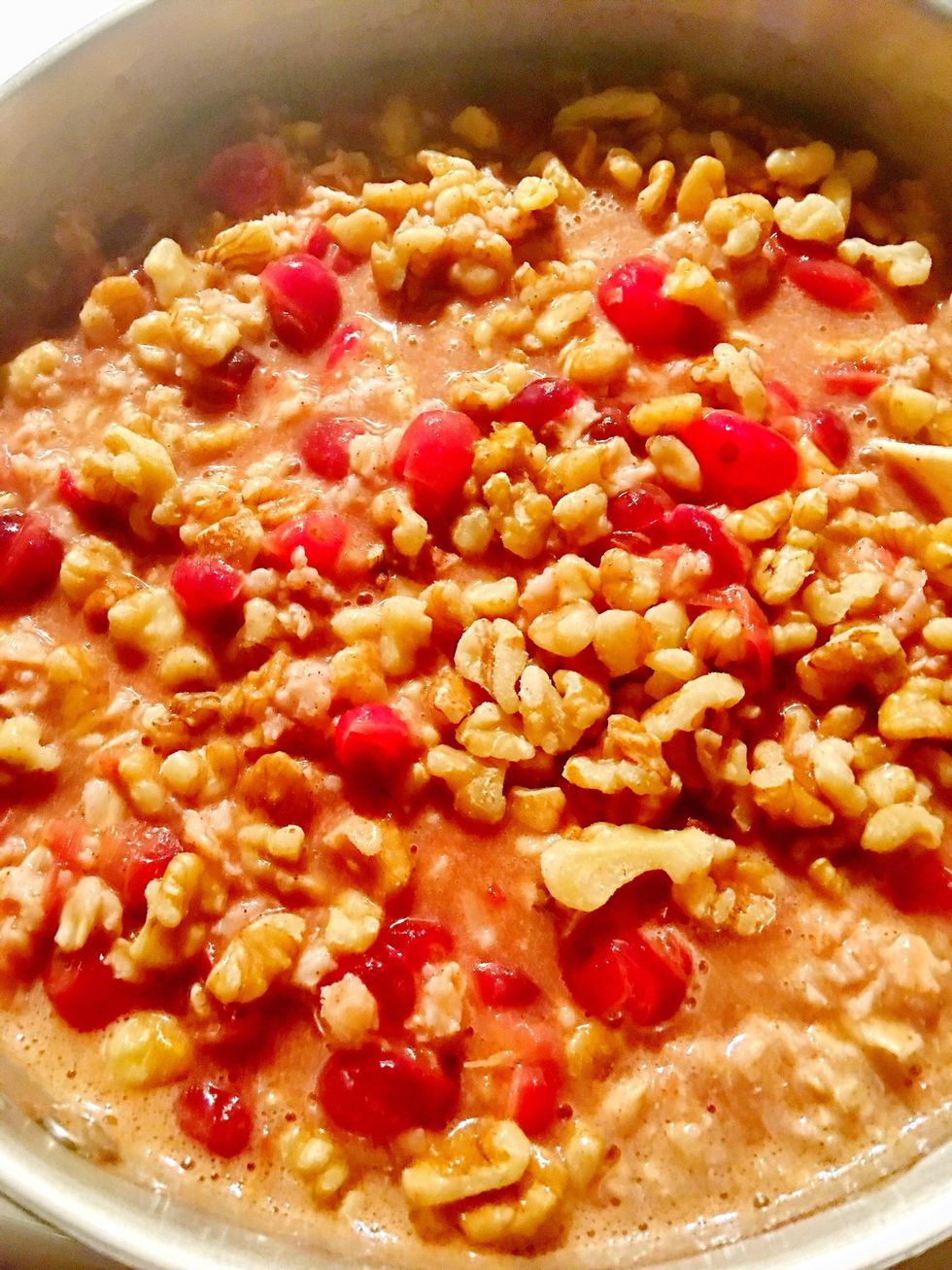 Add cinnamon, honey (1/2 cup or you can increase to 3/4 for sweet eaters) and walnuts. Stir and remove from heat.
Eat this incredible nutrient dense oatmeal on its own or add some fruit, toast, an egg or other complementary item. You've got a base meal for the entire week.
2.0c Oats
2.0Tbsp Cinnamon
12.0oz Cranberries
1/2c Honey
1.0c Walnuts