Yummy and healthy vegetarian stuffing that is easy to make!! One more thing to be thankful for ;)
82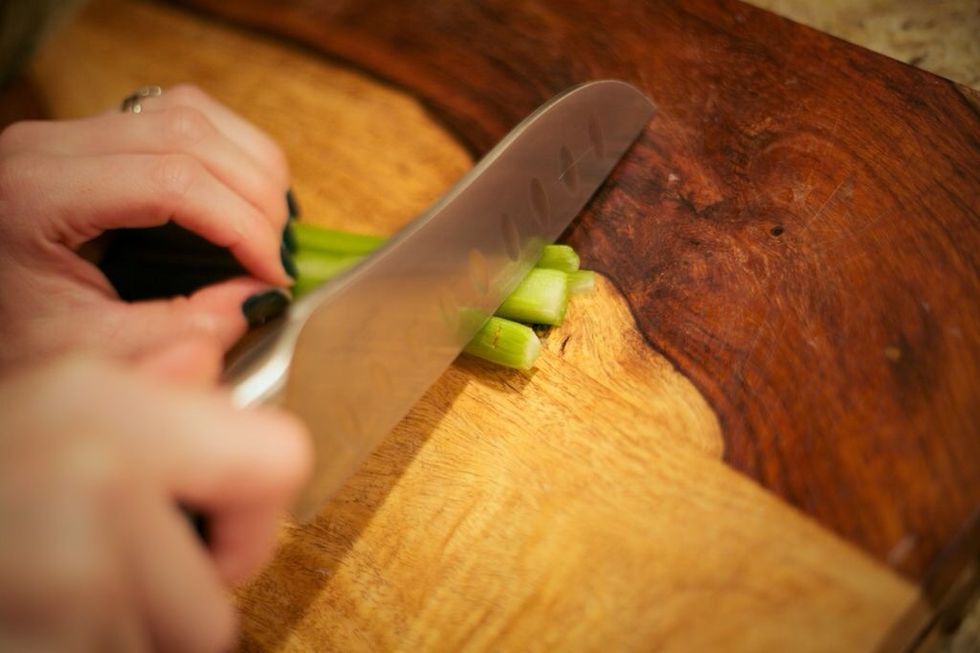 Chop onion and celery. Tip: cut celery into 3-4 long pieces, then chop... much easier!
Cook 1 tablespoon olive oil, celery, and onion on medium/high heat until translucent. About 5-7 minutes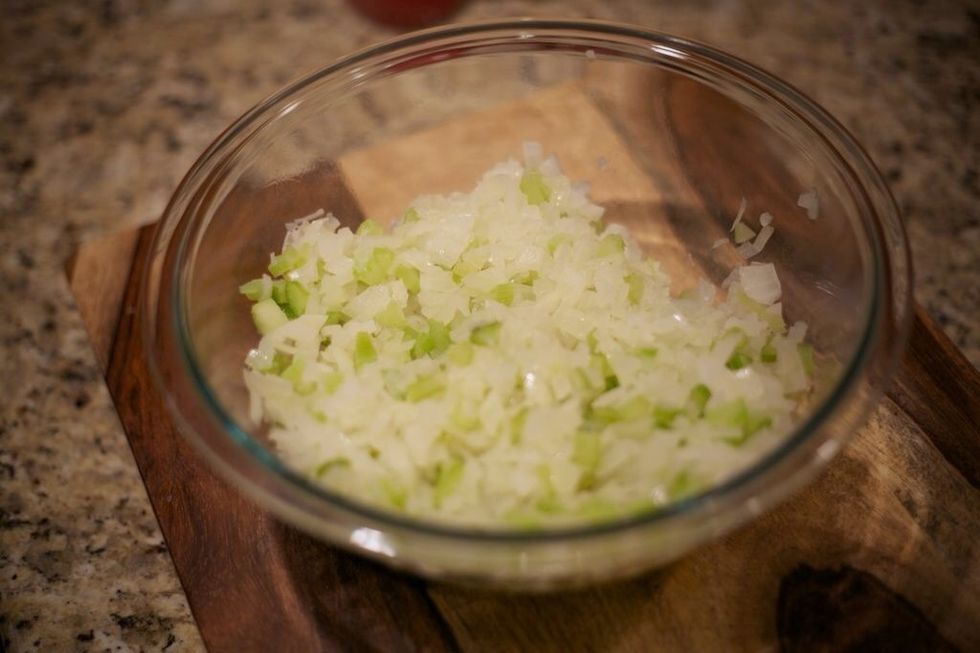 Set aside onion mixture in bowl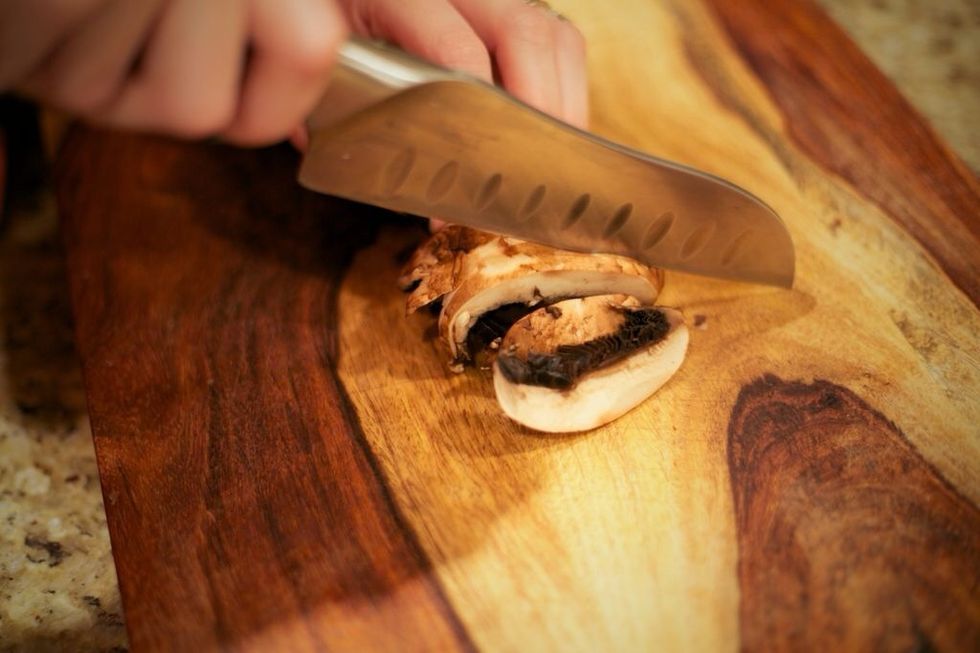 Chop 5 oz. of bella and portobello mushrooms and 2 tablespoons sage.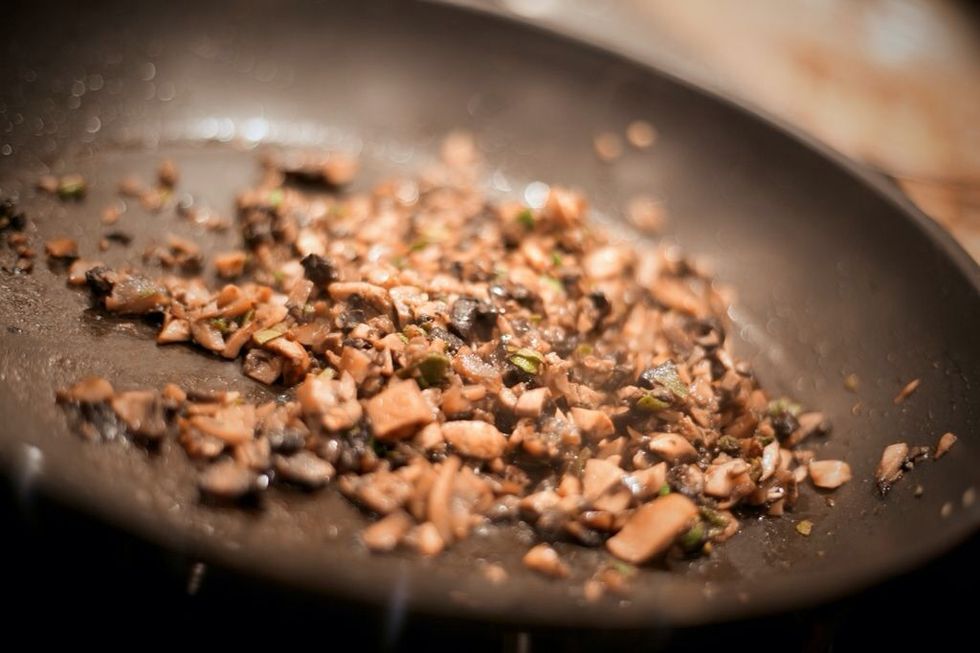 Combine mushrooms, chopped sage, 1 tablespoon olive oil, and salt and pepper over medium/high heat until browned, about 5 minutes.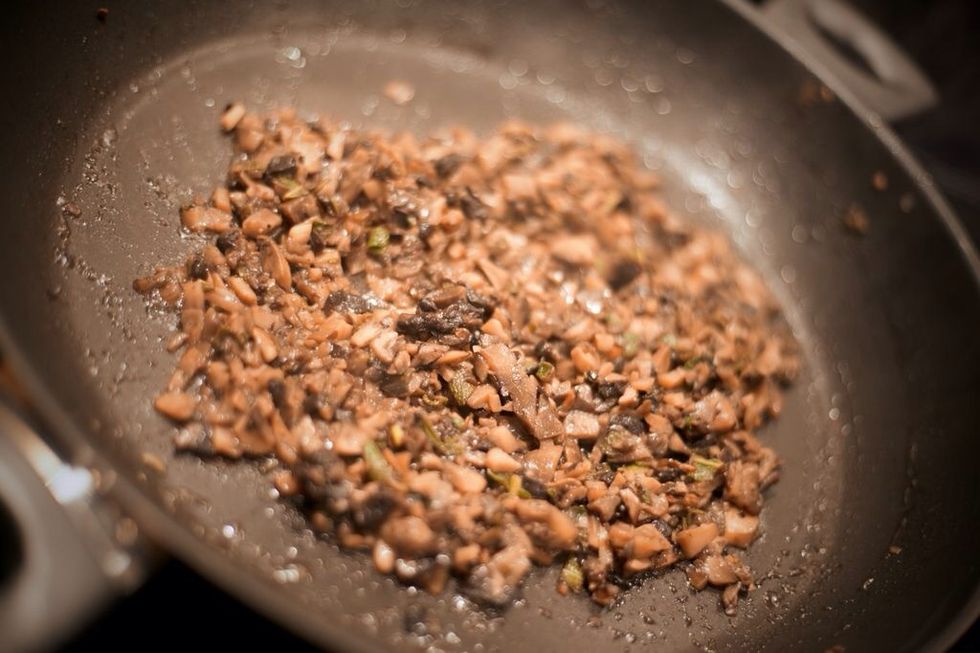 Add 1/2 cup wine and cook until almost evaporated. About 5 minutes.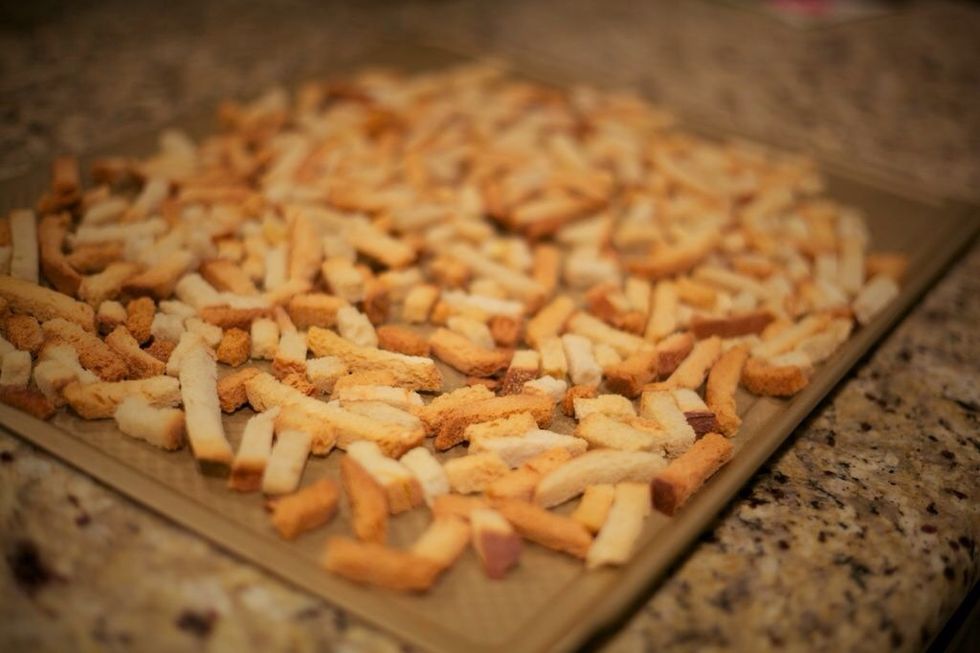 Cut bread into 3/4 to 1 inch pieces. Toast or leave out overnight. Or buy pre-cut and toasted!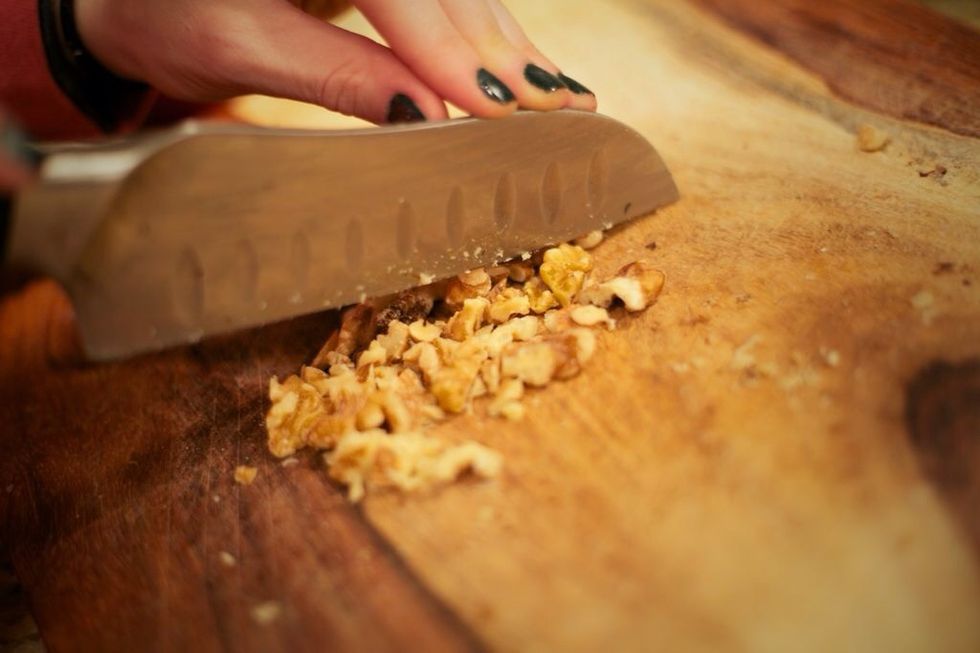 Chop walnuts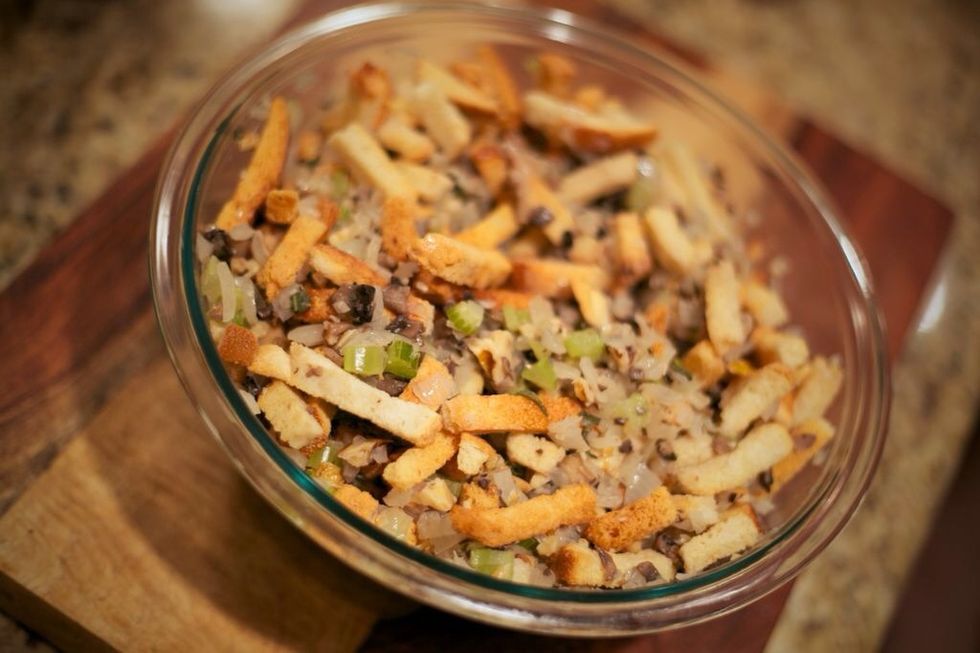 Combine mushroom mixture, onion mixture, bread, and walnuts in bowl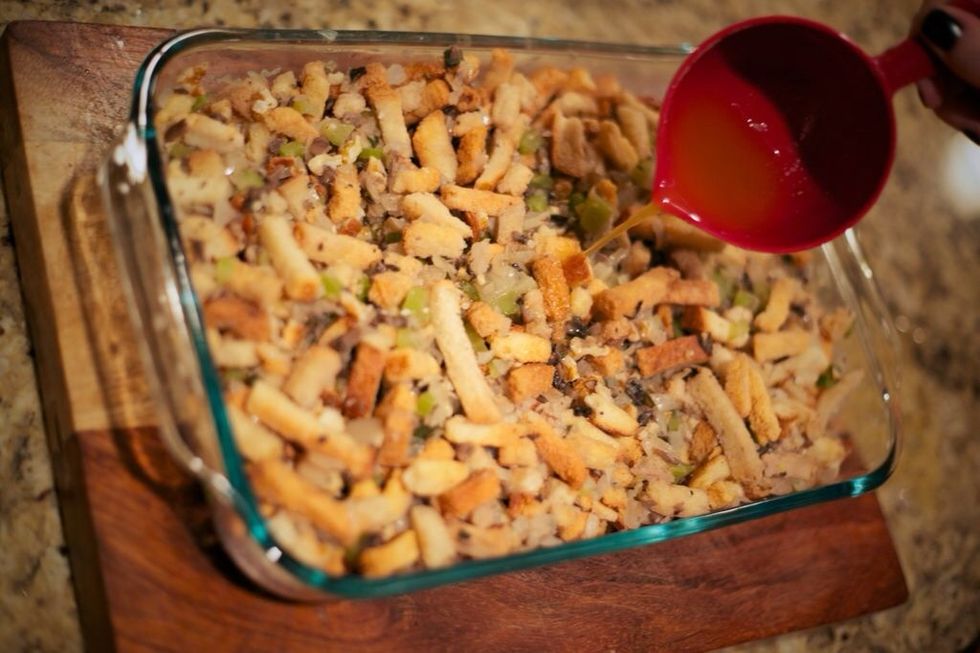 Move to oiled baking dish and combine vegetable broth. Make sure not to add too much. Bread should not be soggy.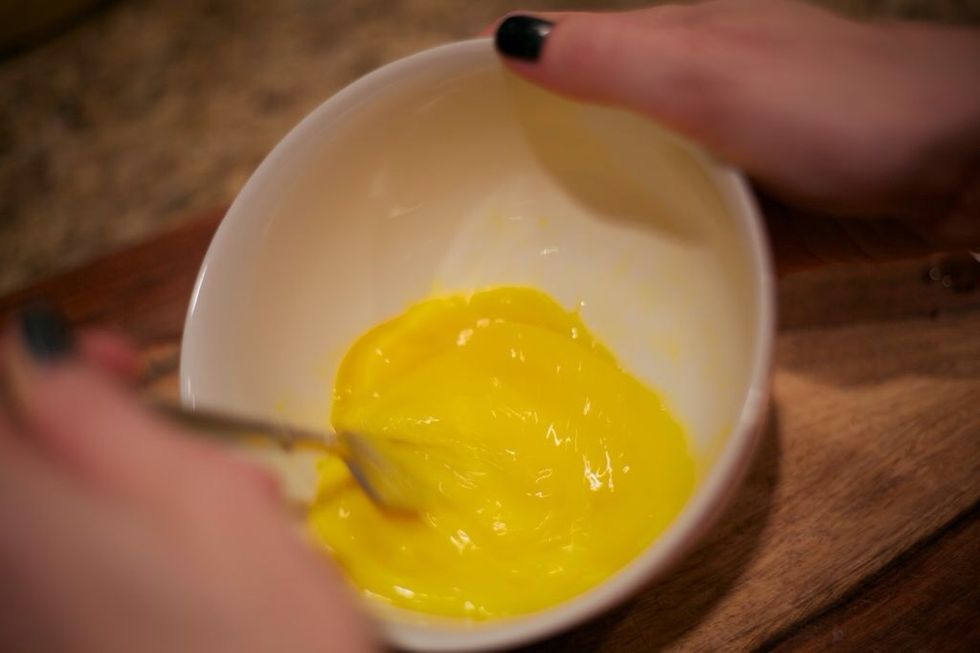 Beat eggs
Combined eggs into stuffing mixture. Mix well.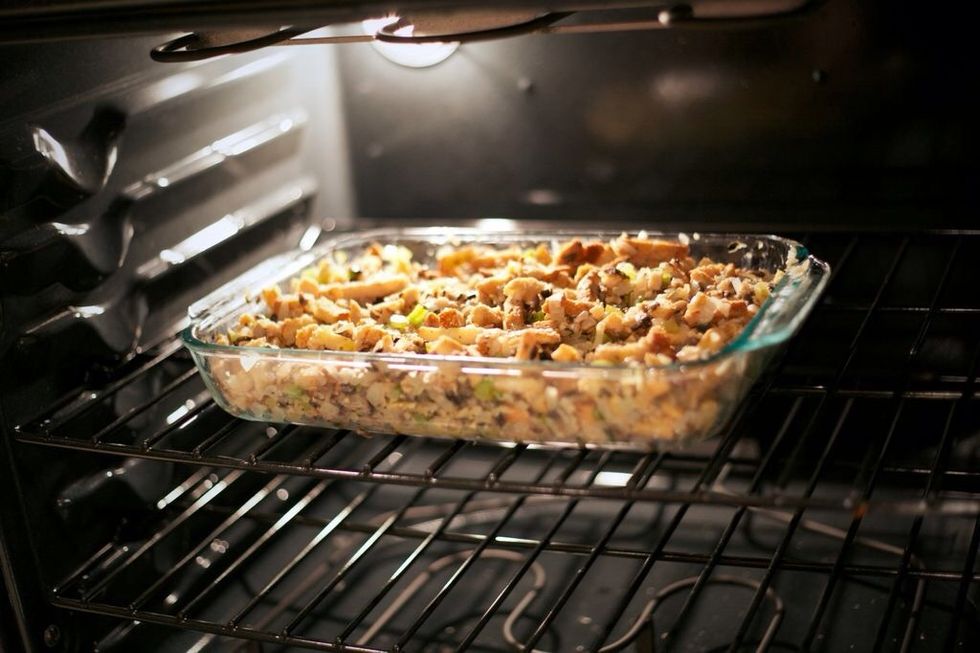 Cook uncovered at 400 degrees for 30-35 minutes or until golden brown.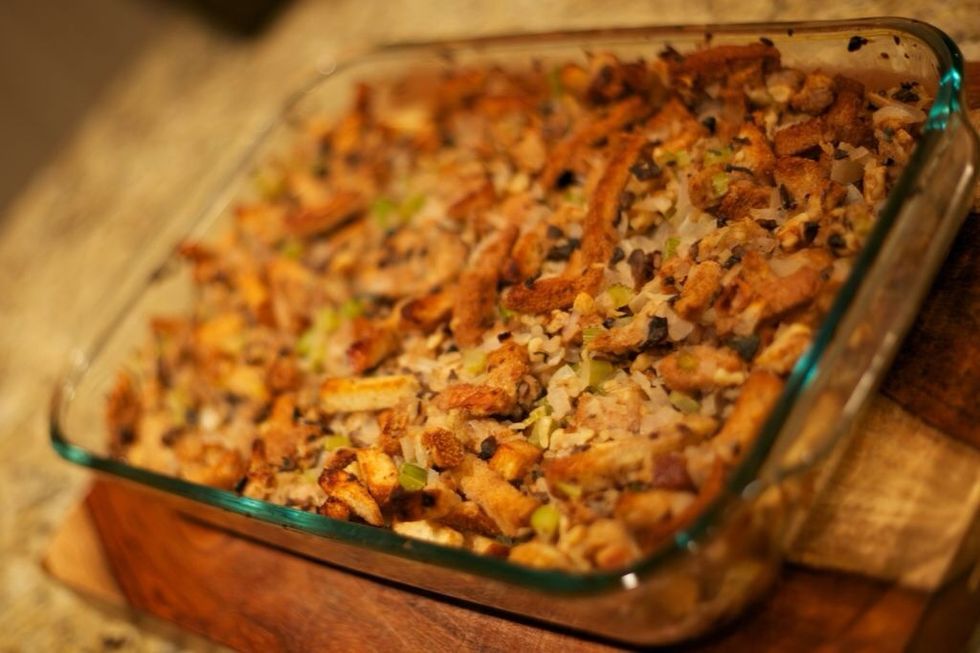 Remove from oven and let sit for 5 minutes before moving to serving dish.
Place in serving dish and garnish with sage if desired. Serve and enjoy!!
2.0Tbsp Olive Oil plus some for baking dish
2.0 Yellow onions, chopped
1.0c 3 stalks celery, chopped
1.0 Salt ad pepper to season
5.0oz Bella mushrooms, chopped
5.0oz Portobello mushrooms, chopped
2.0Tbsp Sage, chopped
1/2c Dry white wine
6.0c Dried bread cut into 1/2 in pieces
1.0c Walnuts, chopped
1/4c Vegetable Broth
2.0 Eggs, beaten
P+K _
Yoga enthusiast and writer on fitness and food. Penandkeyboard.com focuses in simple ways to maintain a healthy lifestyle.