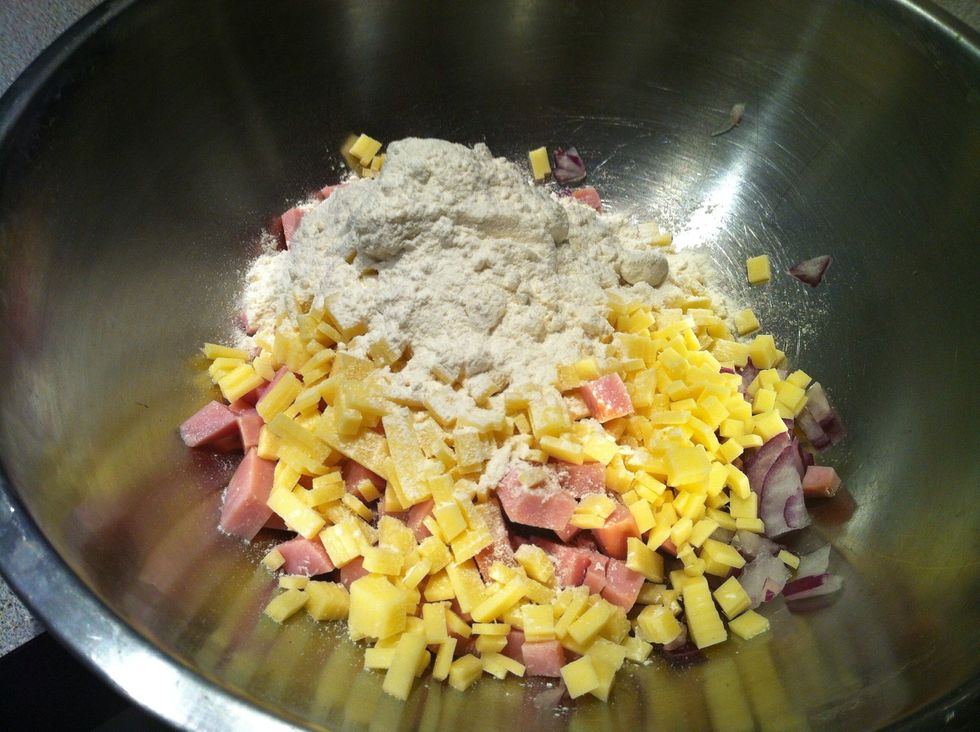 Add ham, onion, cheese and self raising flour in a clean bowl. Mix well.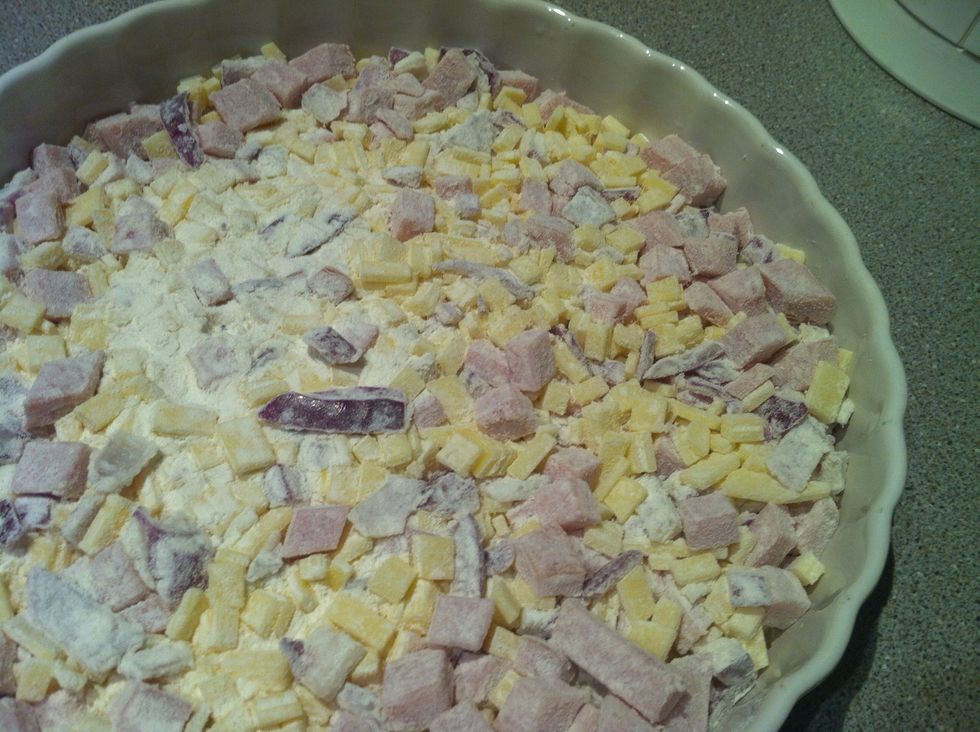 Place the mixture in your pie or quiche bakeware. Press the dry mixture down.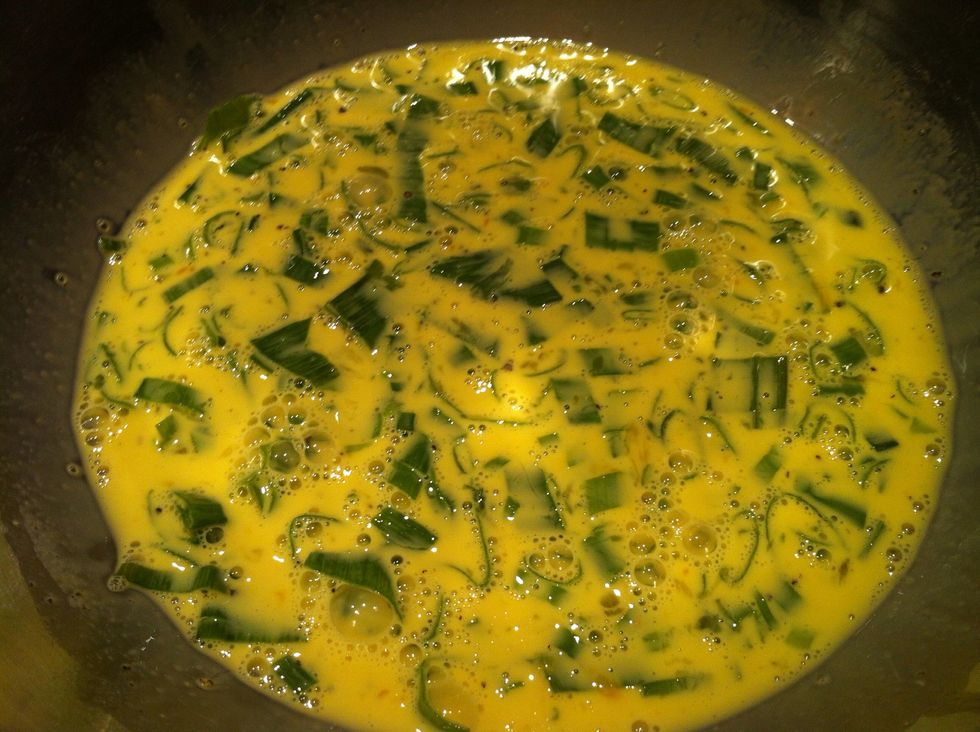 Gently whisk egg and milk. Season with salt & pepper. Finally add the spring onions and stir through.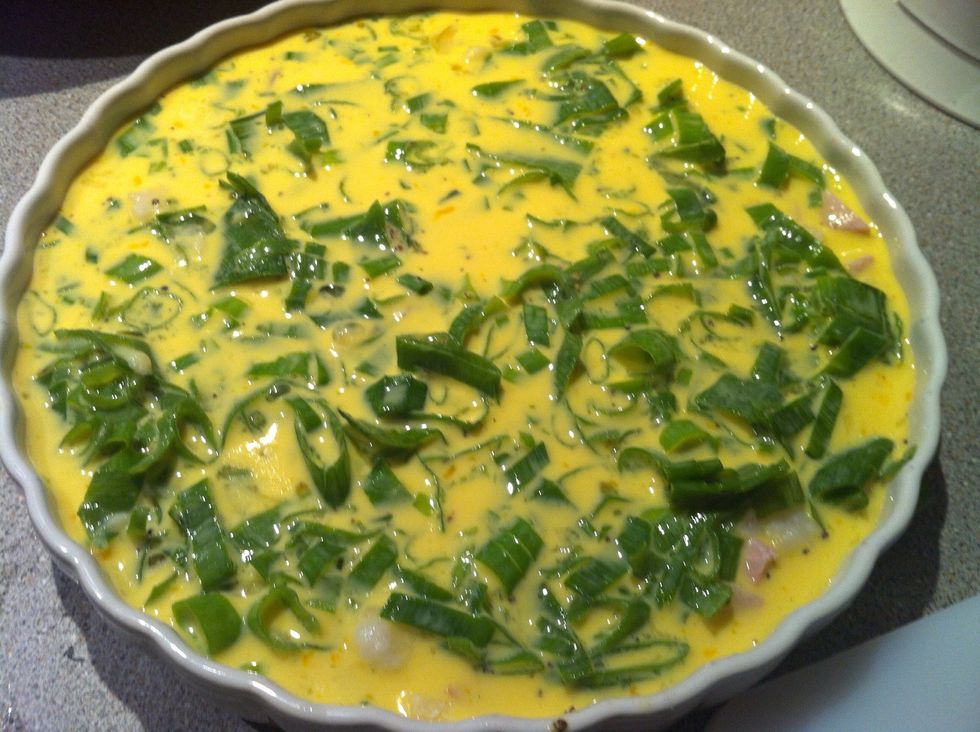 Pour the egg mixture over the dry mixture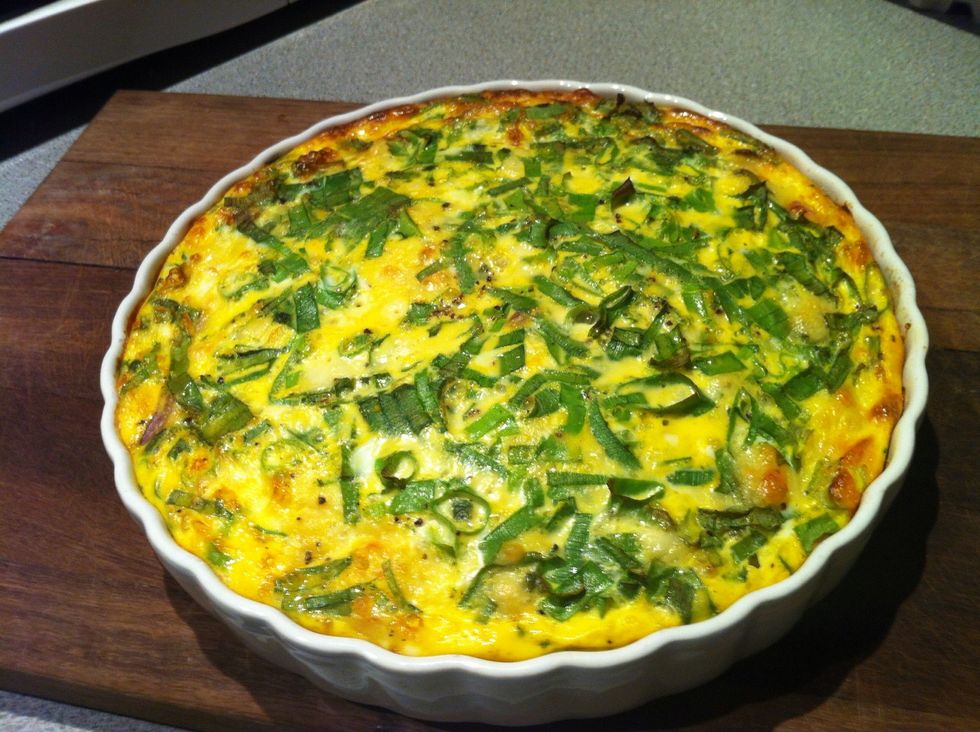 Bake at 180 deg C for 45mins and enjoy your quiche with a side of salad.
125.0g Diced ham steaks
4.0 Eggs
60.0g Self raising flour
180.0g Grated tasty cheese
1.0 Diced small onion
375.0ml Milk
10.0g Chopped spring onions
Salt & pepper to taste