This was an experiment with a friend of mine and man did it turn out super yummy. :)
1
Turn the burner to med-high heat.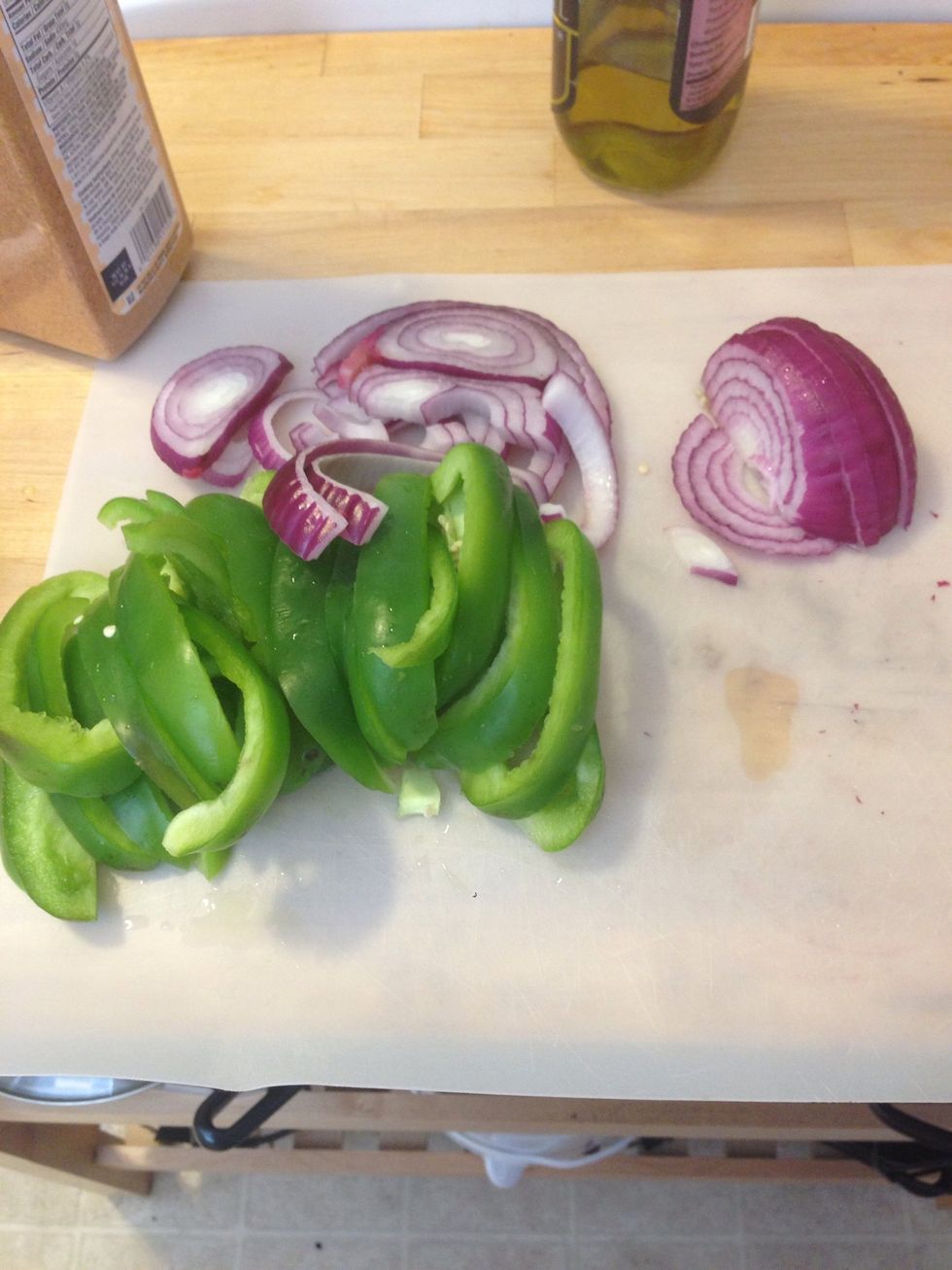 Chop 1/2 onion and 1 bell pepper. I know these are sliced, but they were hard to eat on the pizza. Chopping them would make it easier to eat.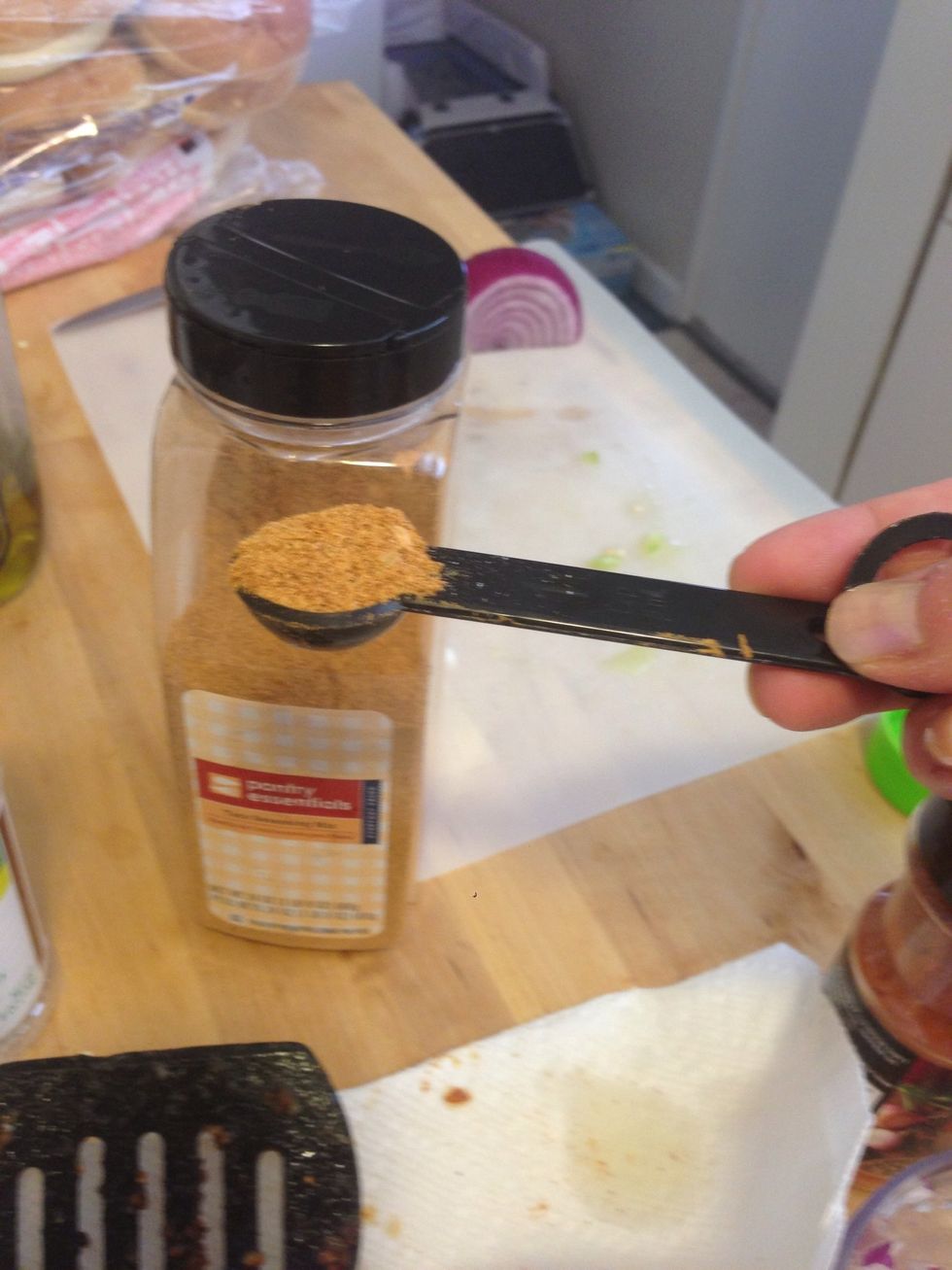 Add 2 tbsp of taco seasoning to your ground beef and mix together. Sorry - I forgot to photo this step.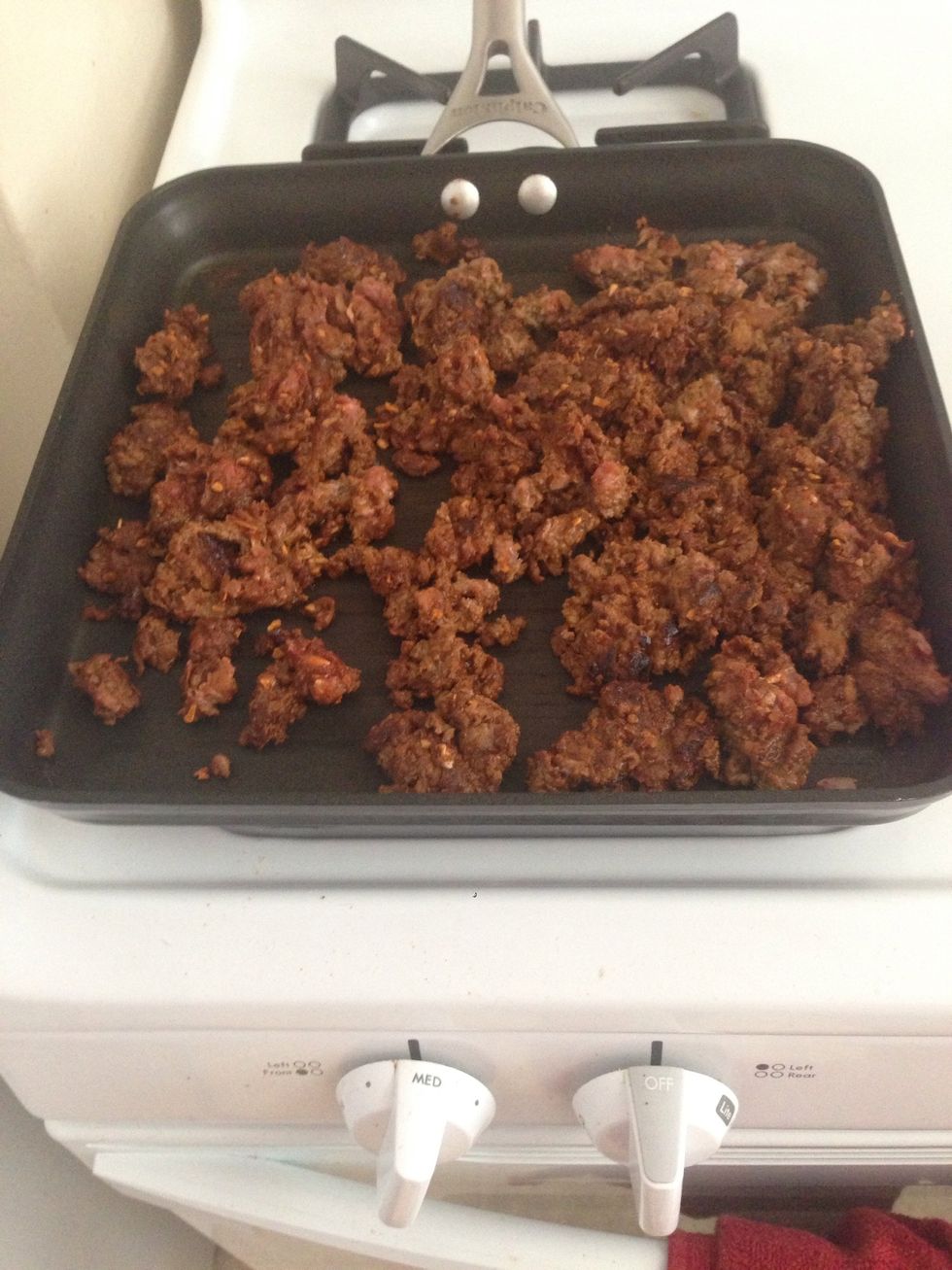 Turn the temperature down to medium and cook the taco meat for ~10 minutes. Make sure to break up the meat. If it has a little pink, that's ok since it will go into the oven.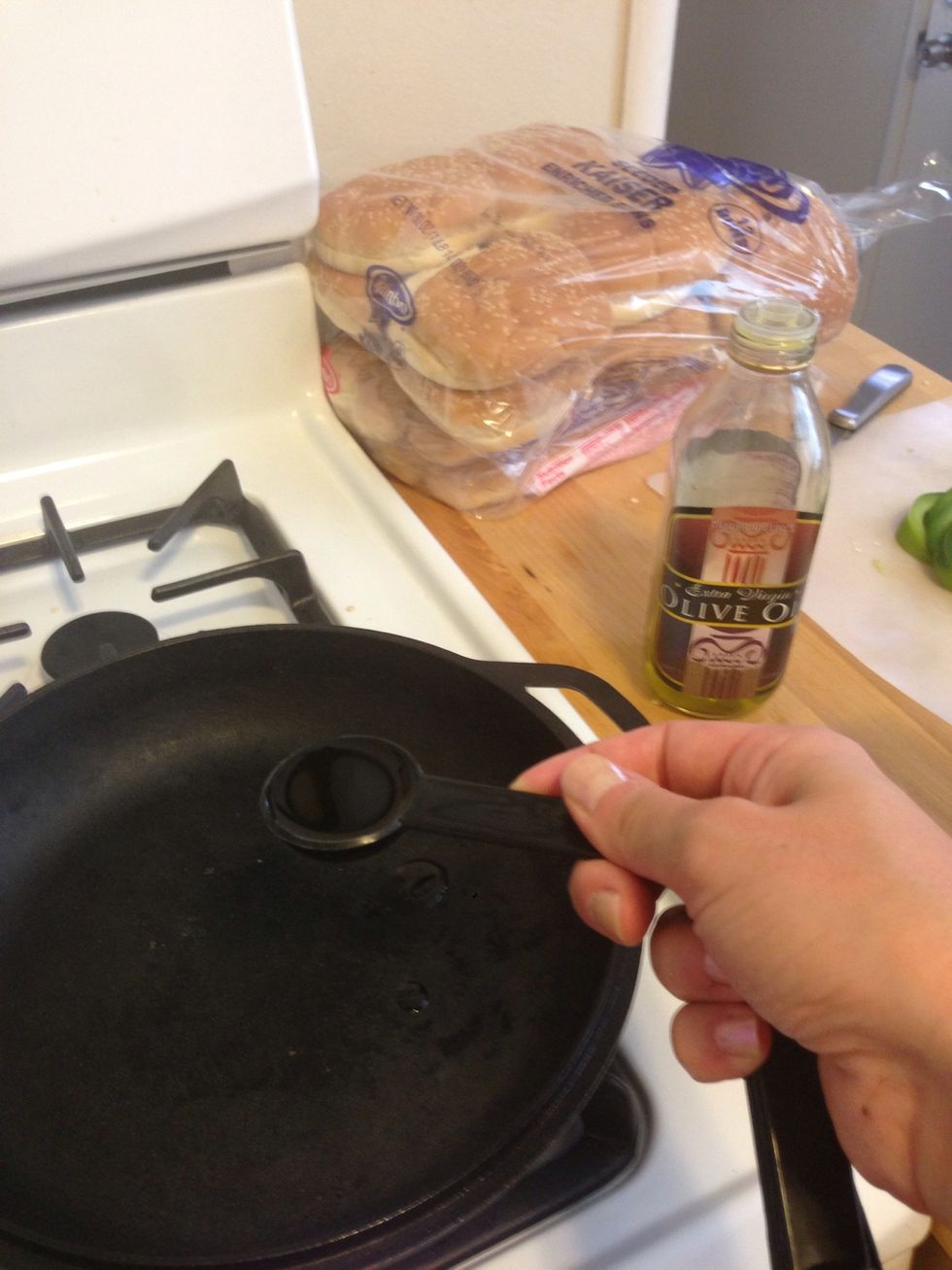 In a separate skillet, add 1 tbsp of olive oil and turn the stove to high heat.
When the oil is hot, add 1 tbsp of minced garlic to the olive oil.
Continue cooking until the garlic is browned.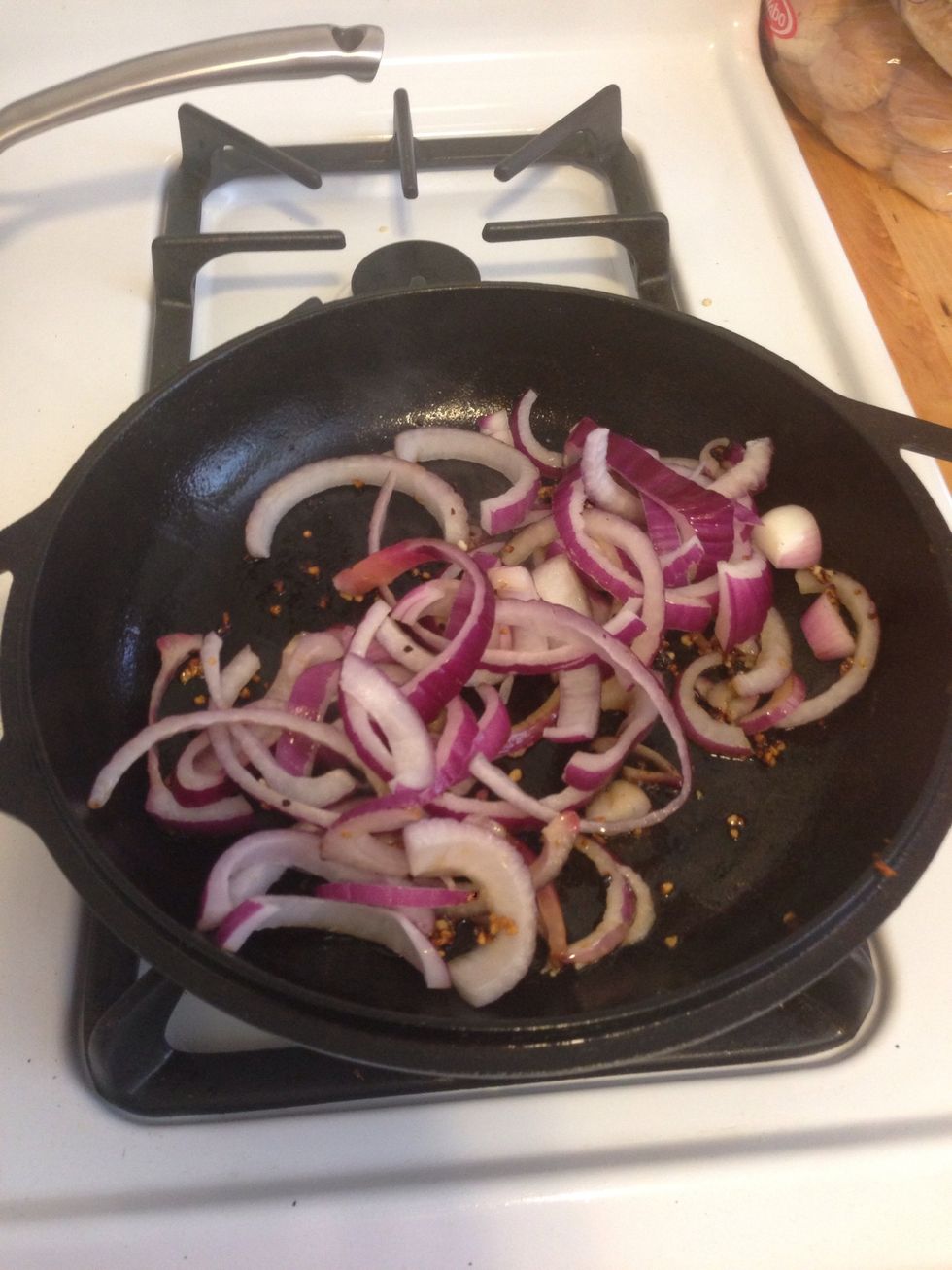 Add the bell peppers and onions into the garlic mixture.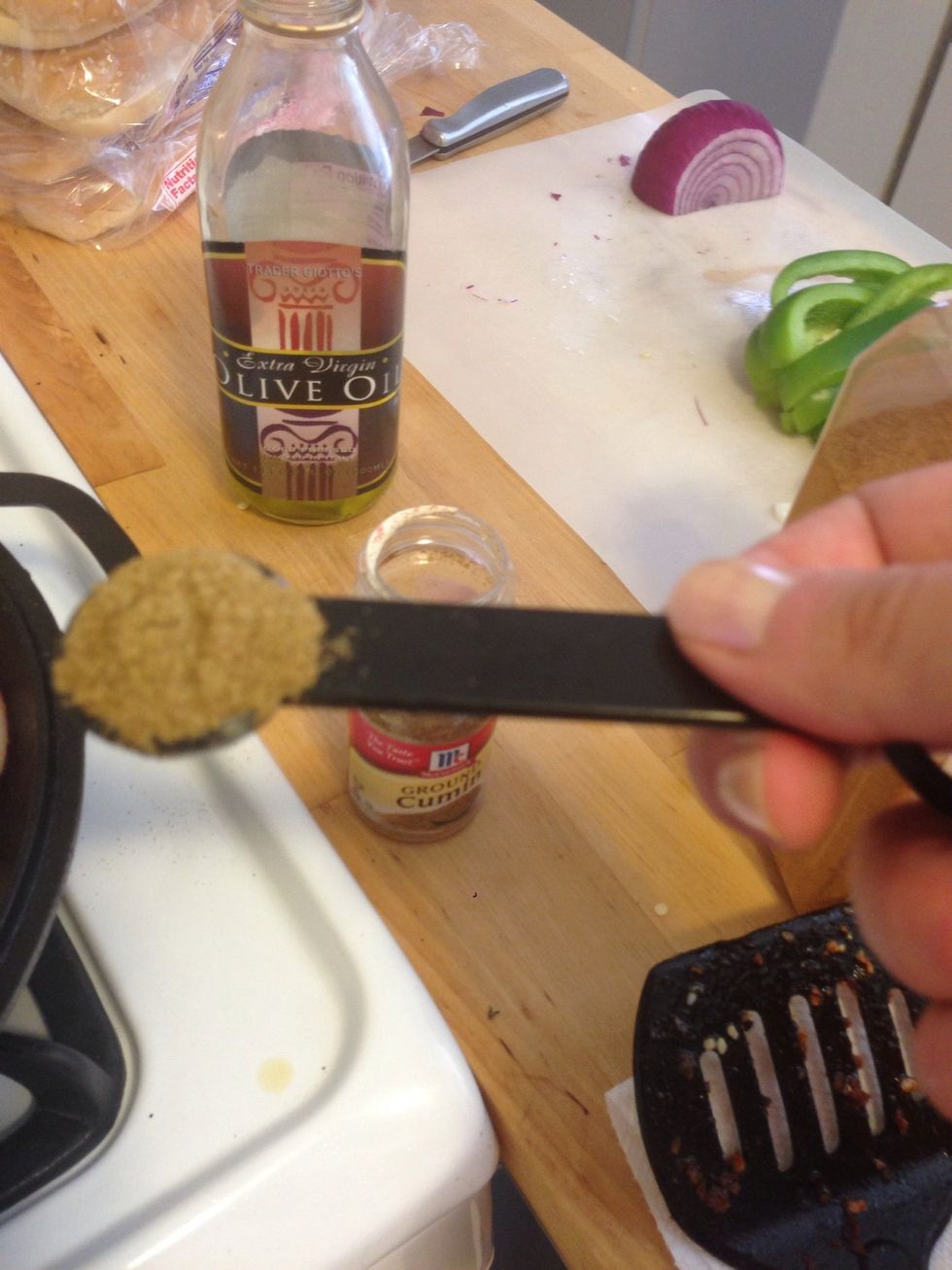 Add 1 tsp of cumin to the onion mixture.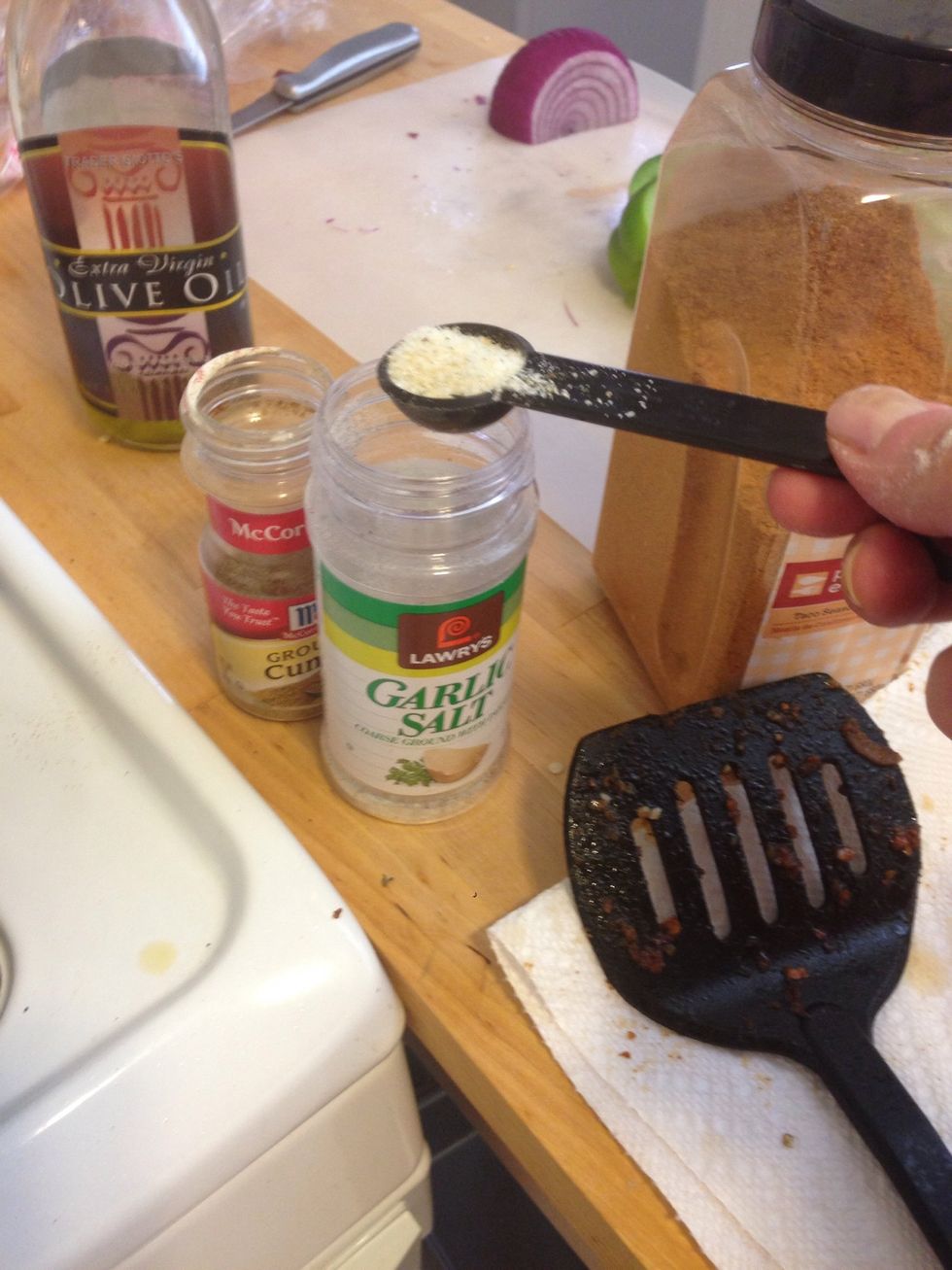 Add 1 tsp of garlic salt to the onion mixture and stir the mixture well together.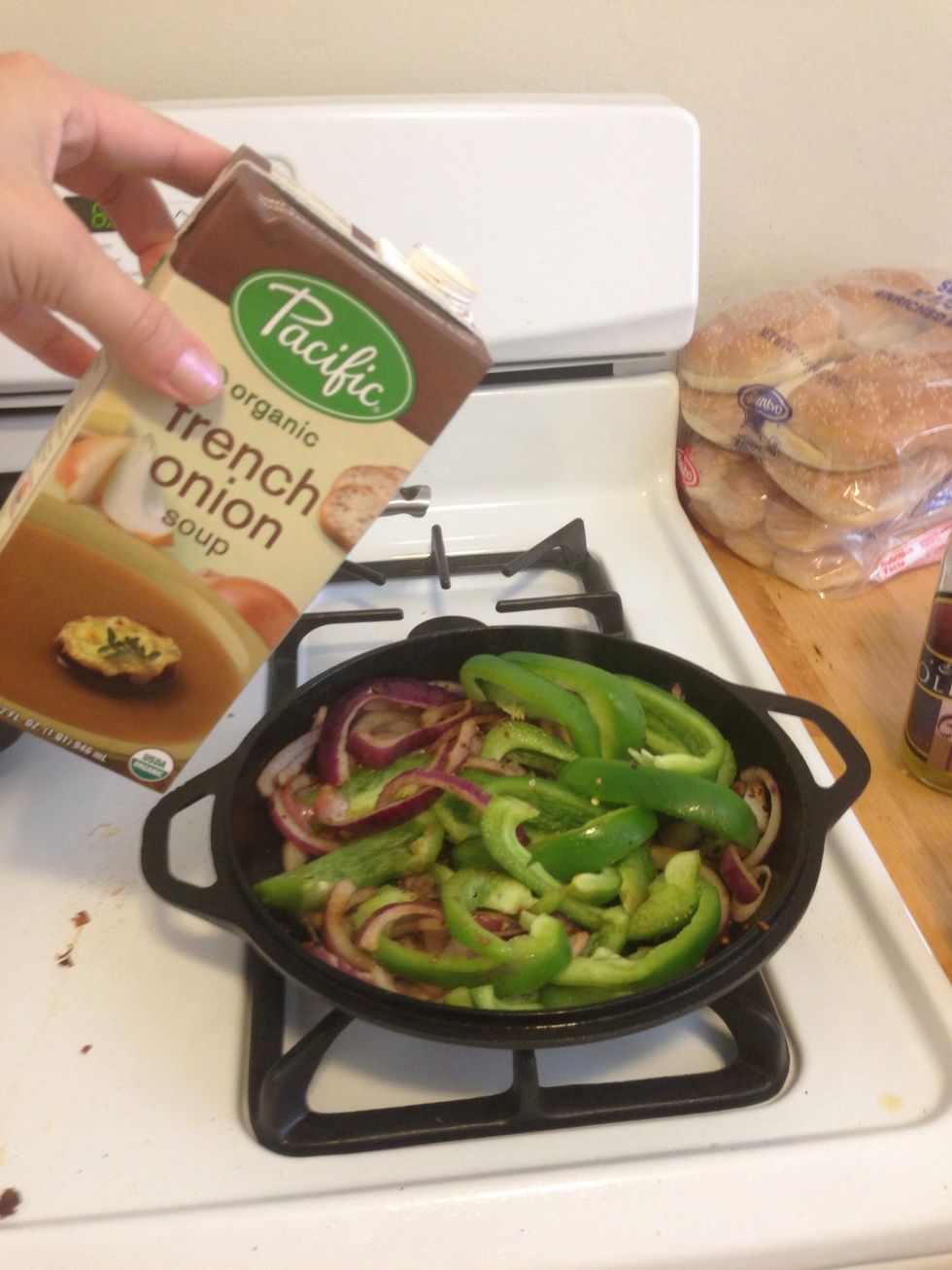 Add 1 oz of French onion soup to the onion mixture. This will make the skillet sizzle, but it will add a lot of flavor to the veggies. Cook the veggies for about 10 mins.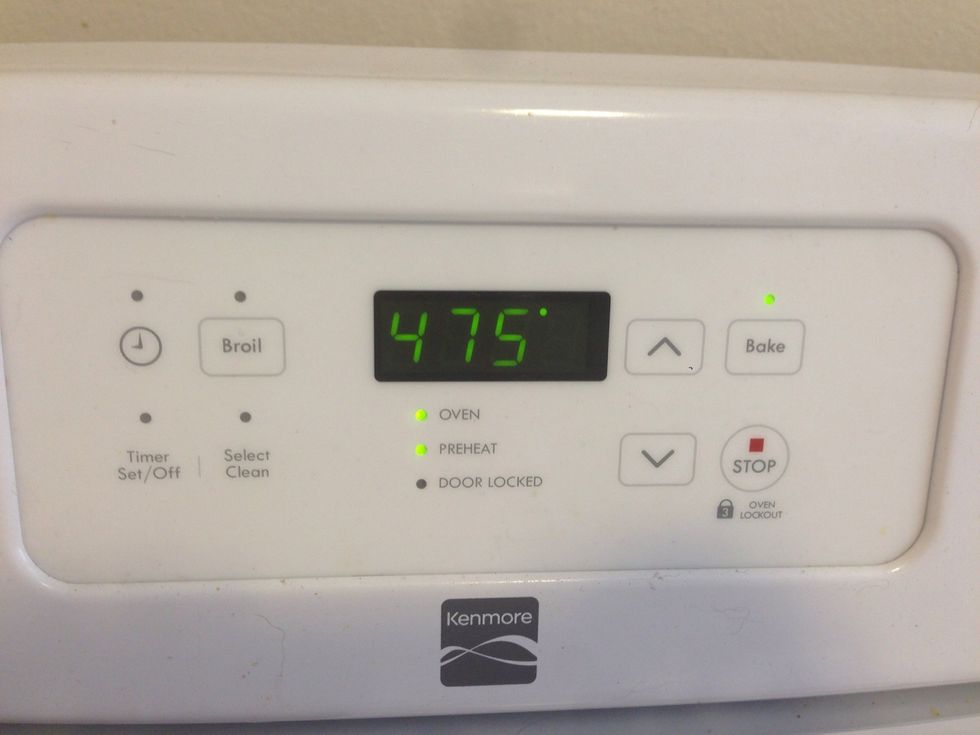 Preheat your oven to 475 deg Fahrenheit.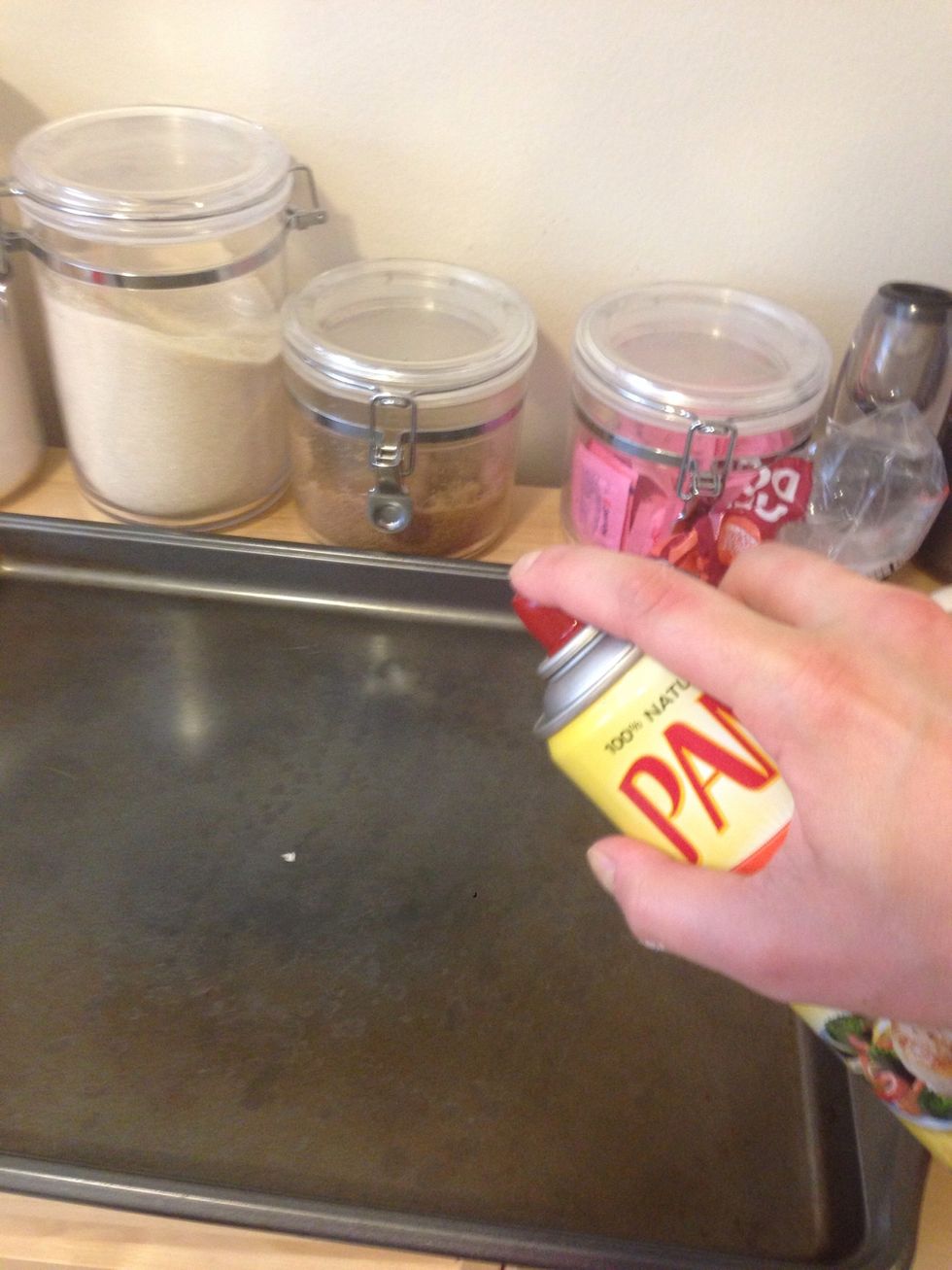 Spray a pizza pan with non stick spray.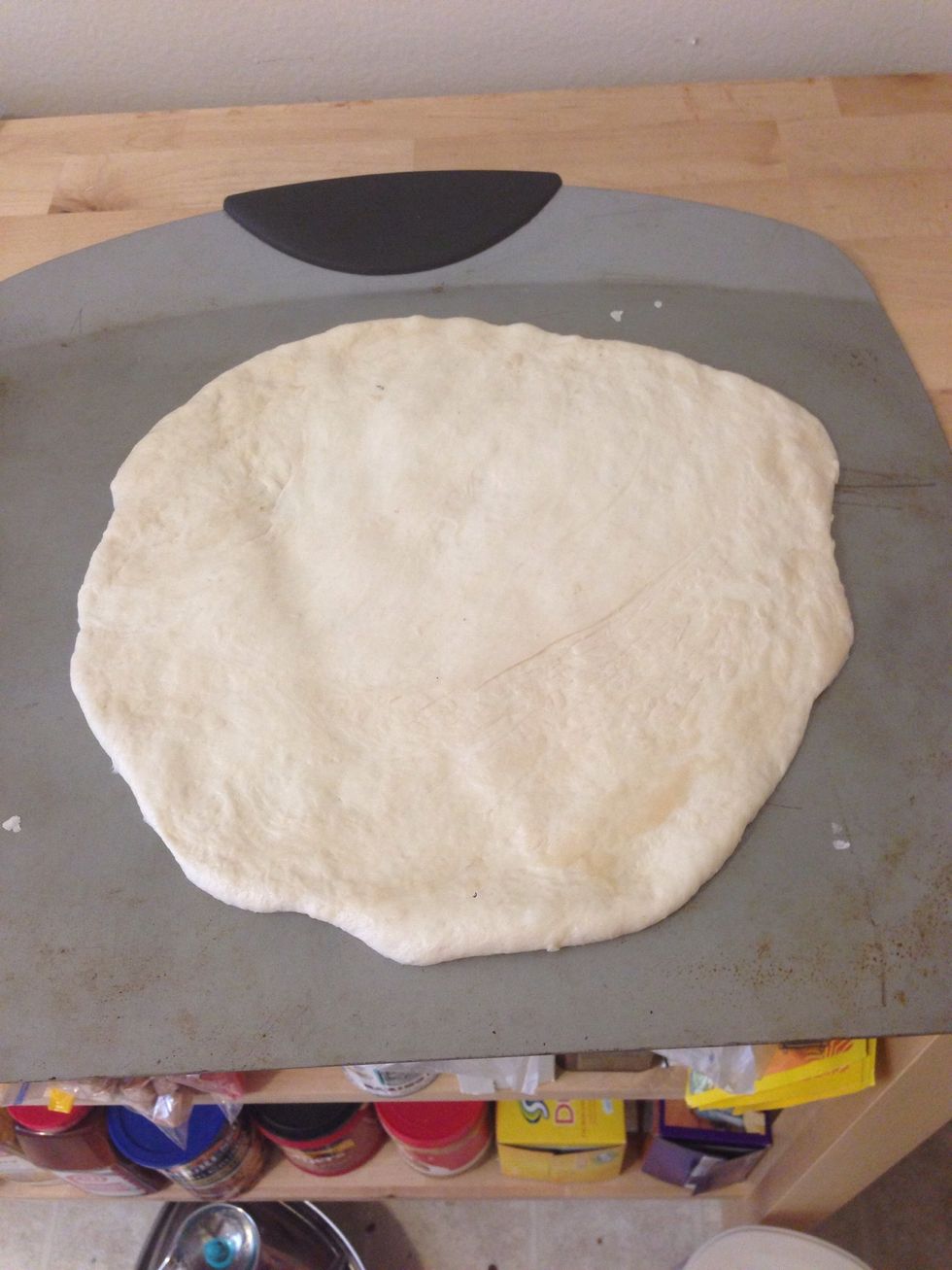 Roll out the pizza dough. I bought the pizza dough, but there are guides on here if you want to make your own.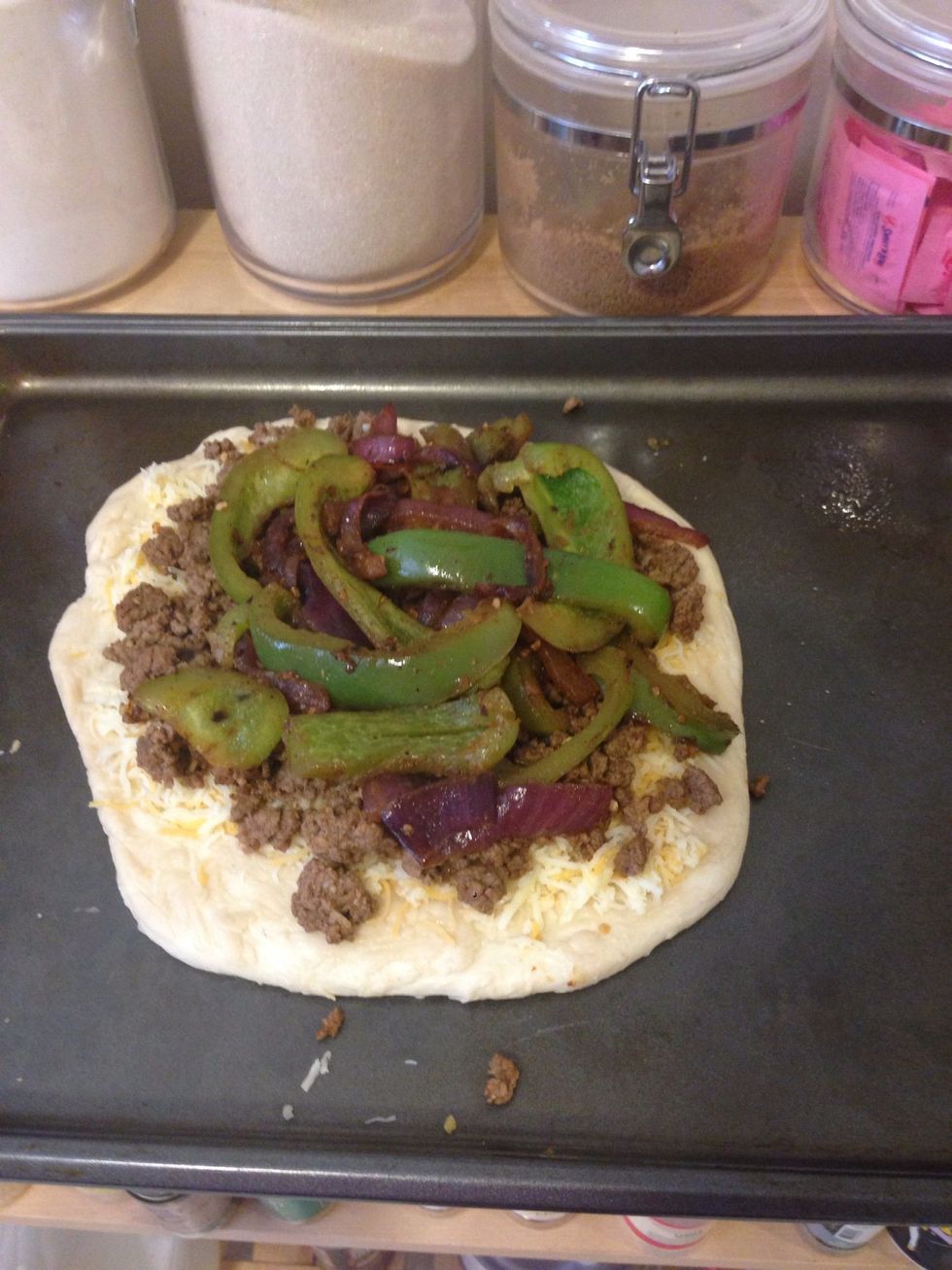 Put the desired toppings on. I sprinkled a bit of olive oil on the crust, 3 oz of Mexican cheese, the beef, and the onion mixture. You could also use marinara or salsa for the base.
This is an optional style pizza. It has 2 oz of marinara, 3 oz of mozzarella cheese, and the taco meat on top.
Cook the pizza in the oven for 12 minutes or until golden brown. The thicker the crust, the longer it will take to cook.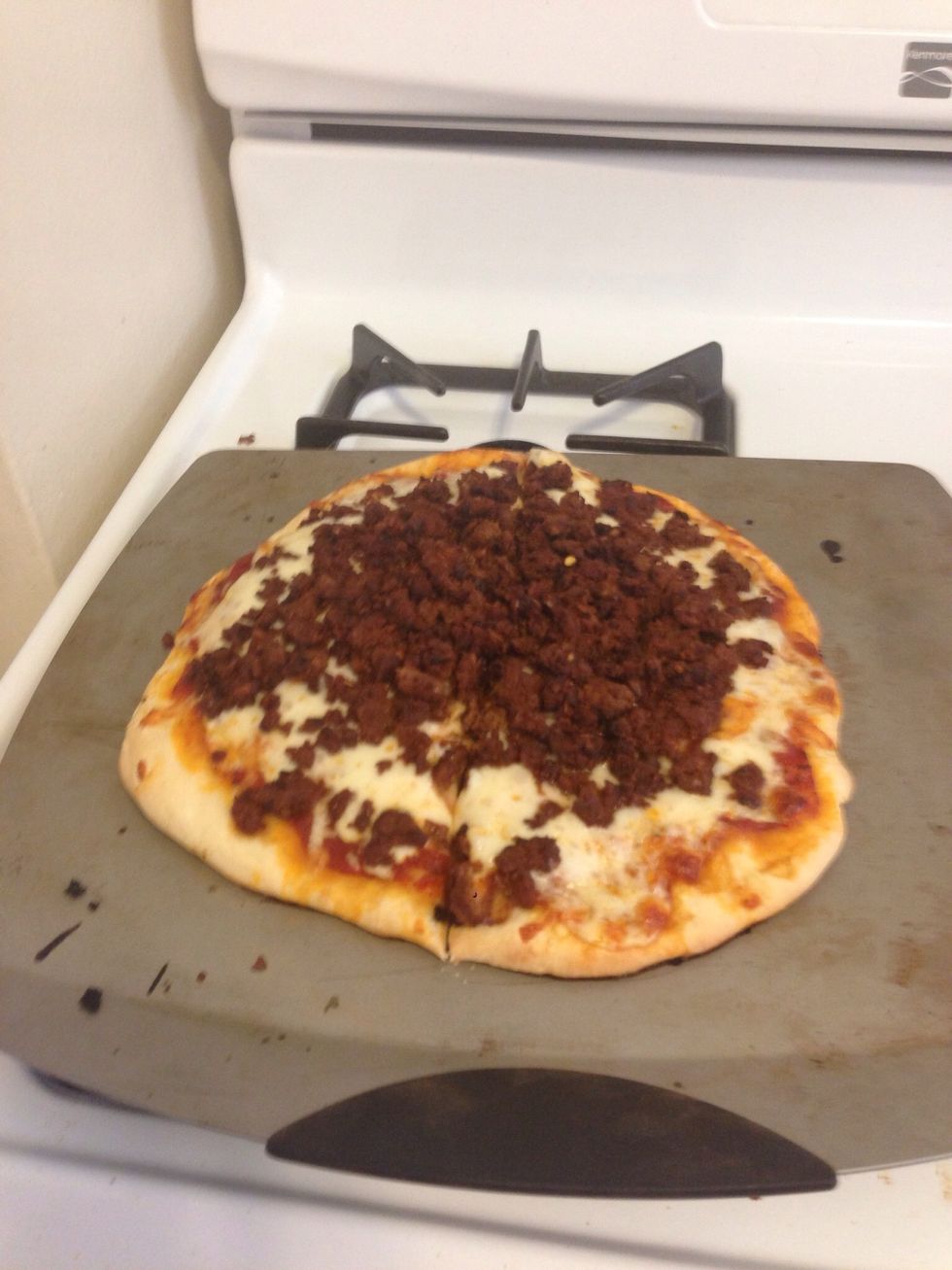 This is a photo of the marinara, mozzarella, and taco meat pizza.
After 12 minutes, let the pizza cool. Now cut up the pizza and enjoy yummy and delicious taco pizza. :)
1.0lb Ground beef
2.0Tbsp Taco seasoning
1.0 Pizza dough
3.0oz Mexican cheese
1/2 Onion, chopped
1.0 Bell pepper, chopped
1.0tsp Cumin
1.0tsp Garlic salt
1.0Tbsp Garlic, minced
1.0Tbsp Olive oil
1.0oz French onion soup or chicken broth
Geeky Kalamity
A nerdy lady that likes to cook. I usually throw ingredients together and it turns out great. :) Ive made it a personal goal to cook everything on the grill.